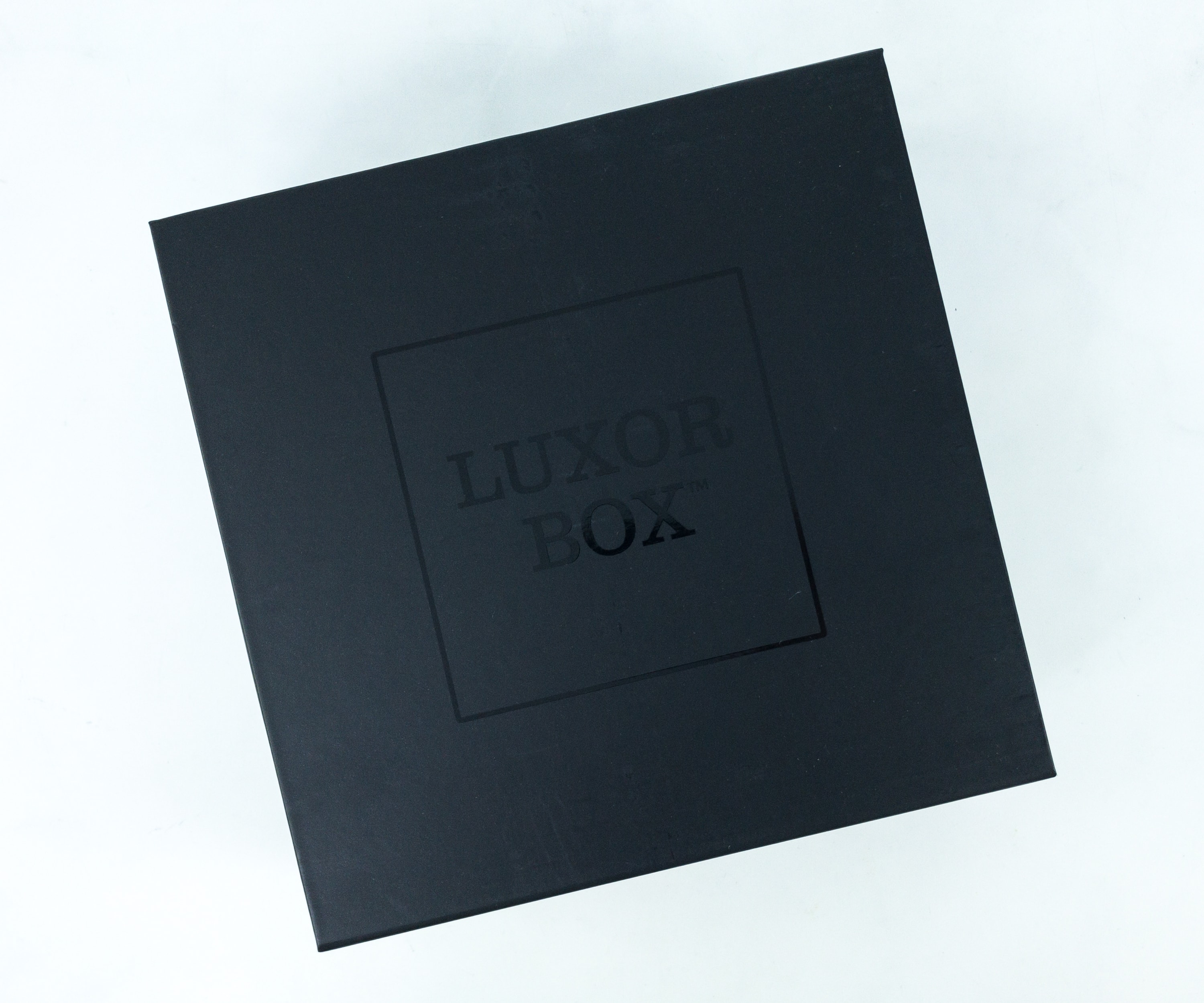 Luxor Box is a luxurious bi-monthly women's lifestyle subscription box full of high-end products and treasures: home, body, bath, accessories, jewelry, and more! The Luxor Box comes with 5-9 full-size and high-end products worth more than $250 in value. There's also a petite version of this box that comes with 2-4 items.
There's an information card on top of the items!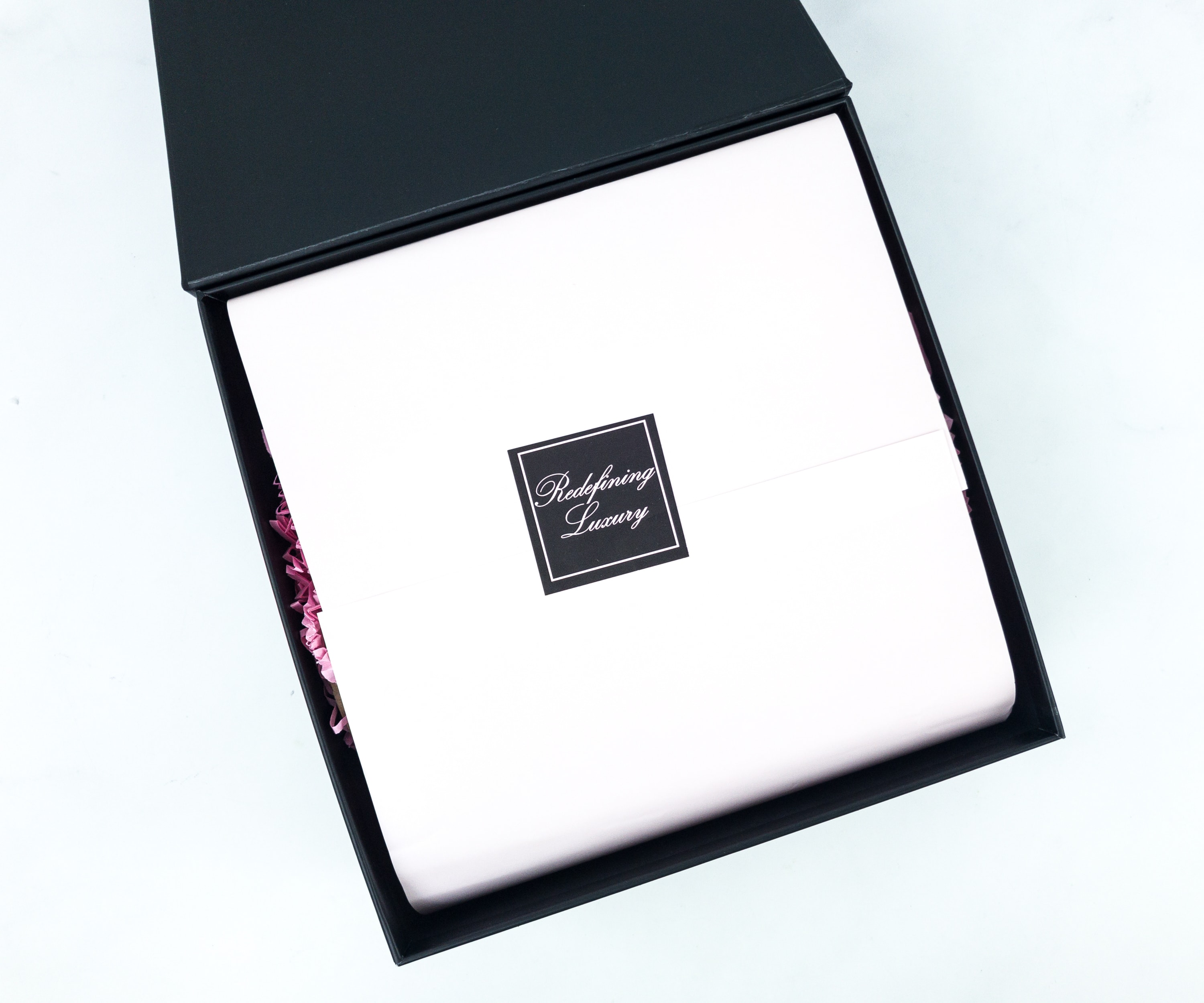 The items are wrapped in tissue paper, sealed with the Luxor Box logo.
All the items are packed neatly together with pink squiggles.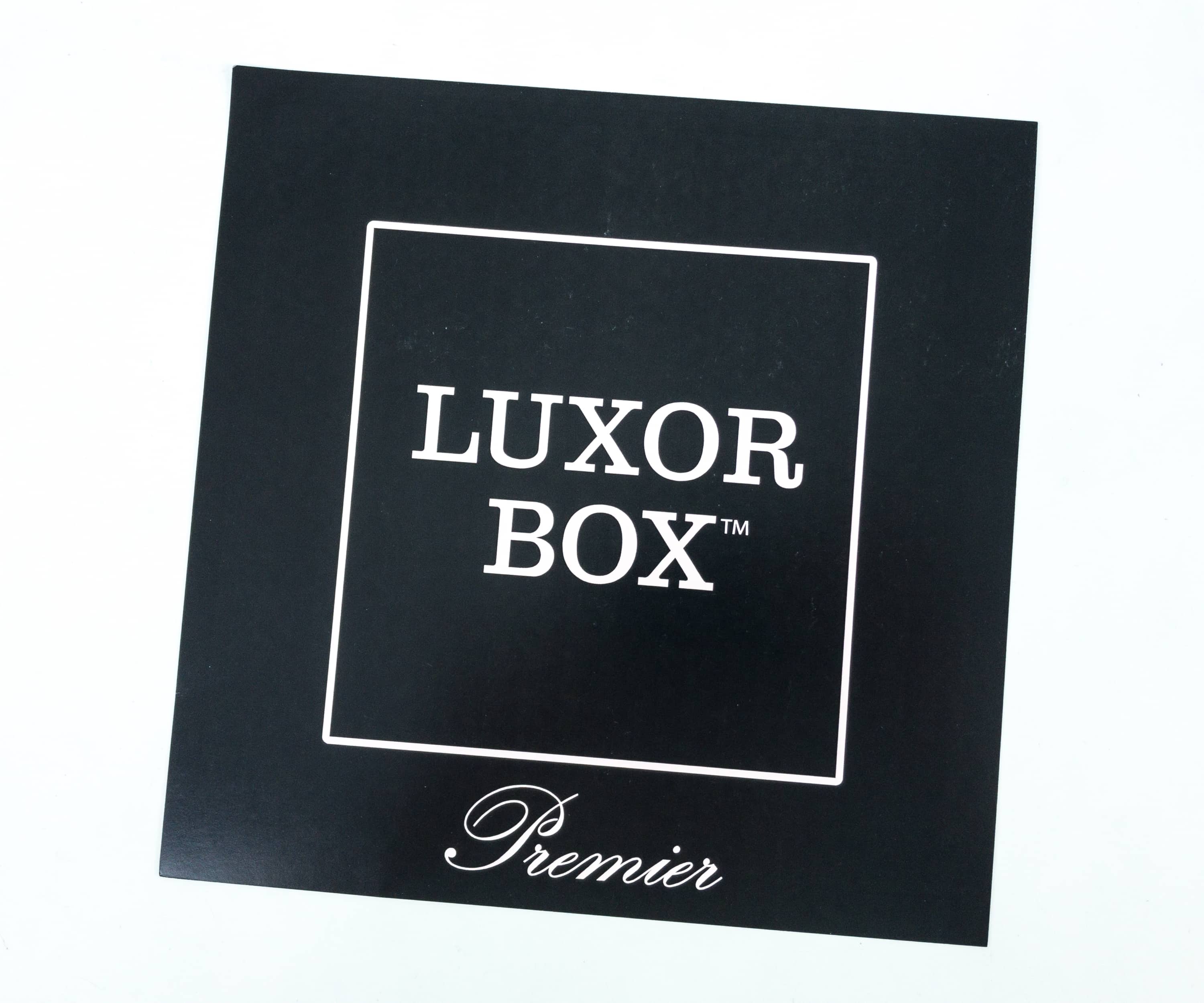 The Luxor Box information card is simple yet classy.
It shows all the items in the box with descriptions.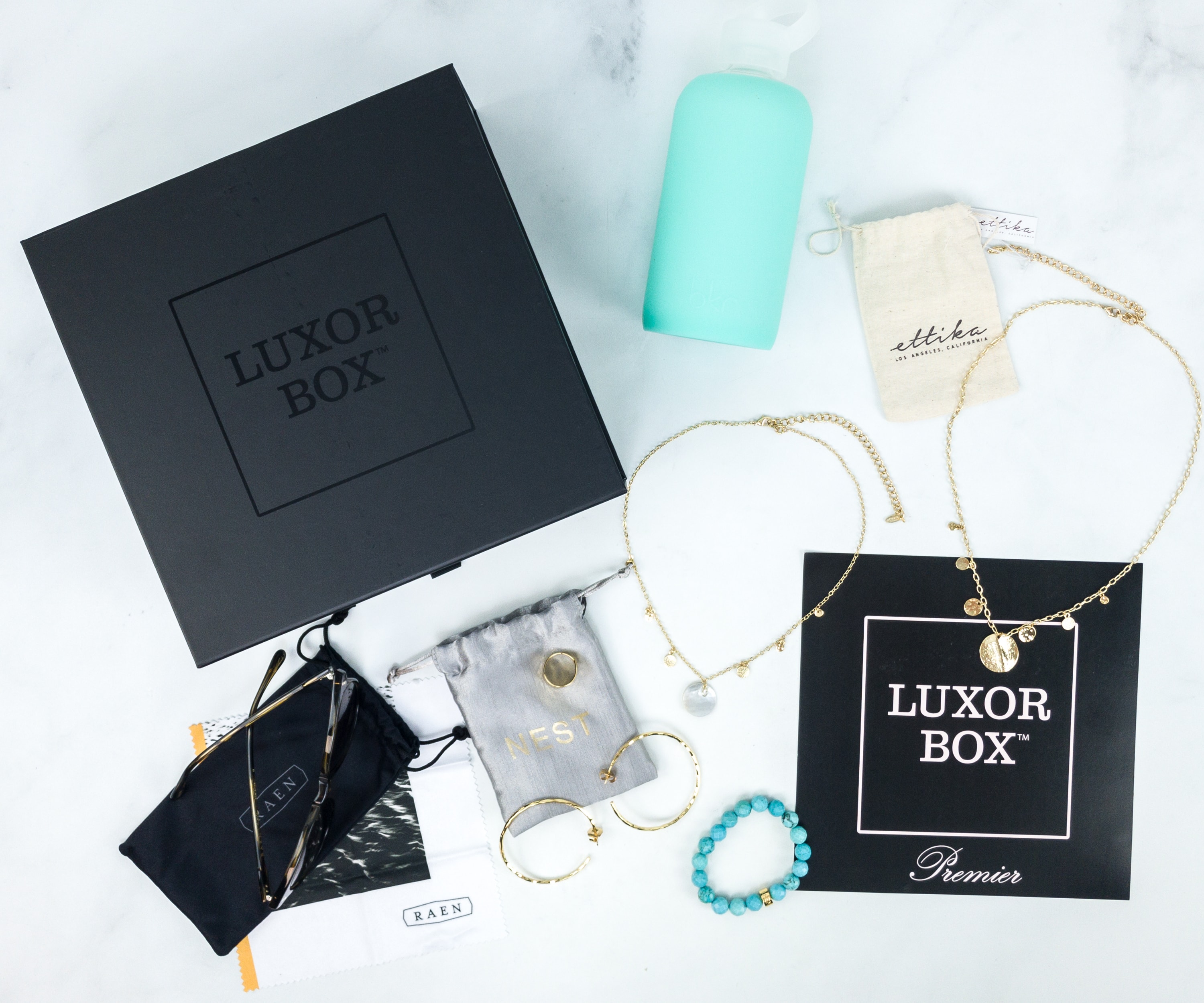 Everything in my box!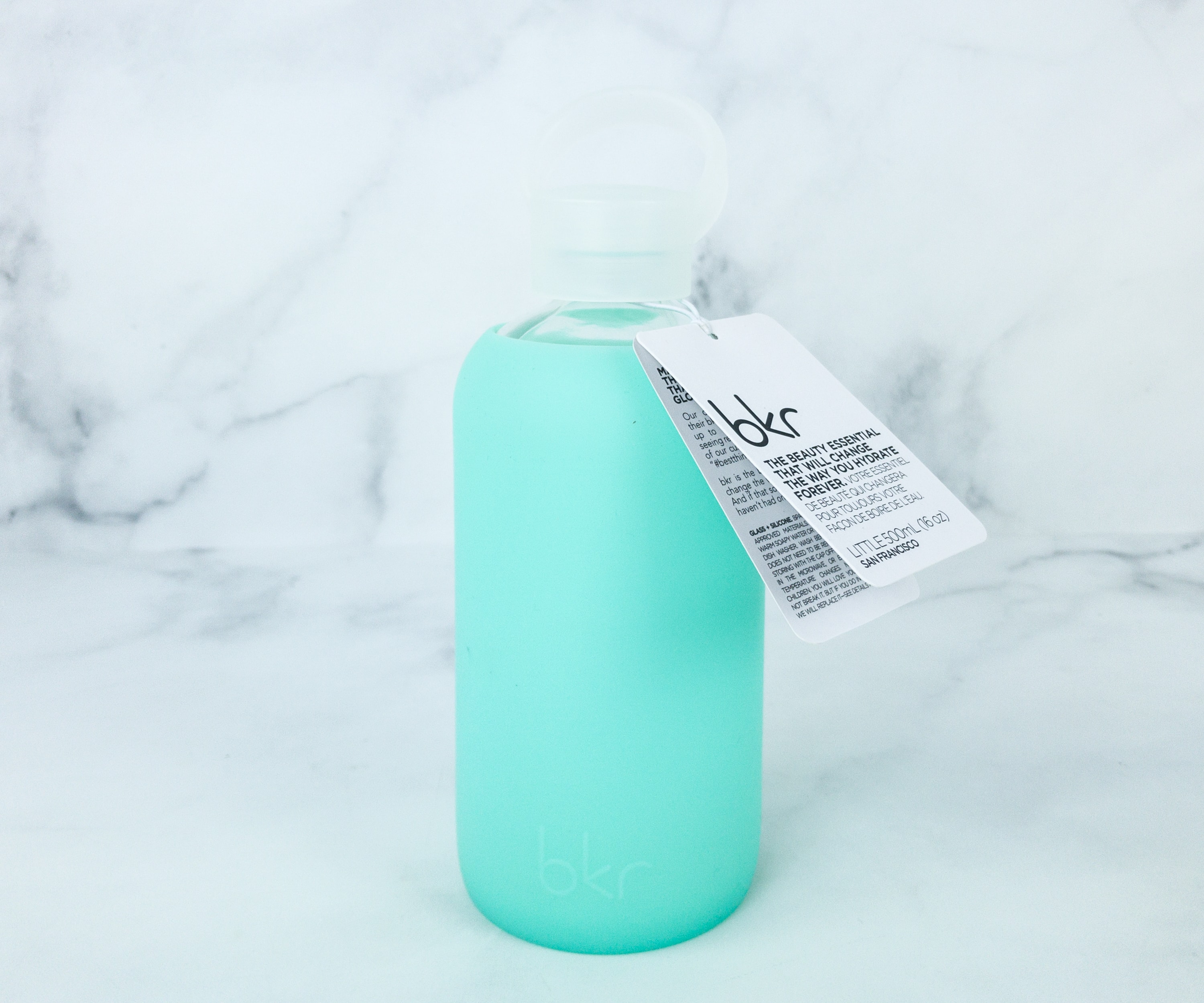 BKR Holiday Glass Bottle ($38) This limited edition glass bottle is perfect for everyday use. It measures 7.9″ tall, 3.1″ wide, and can contain up to 500 ml or 16 oz. while weighing just under 1 lb. when empty.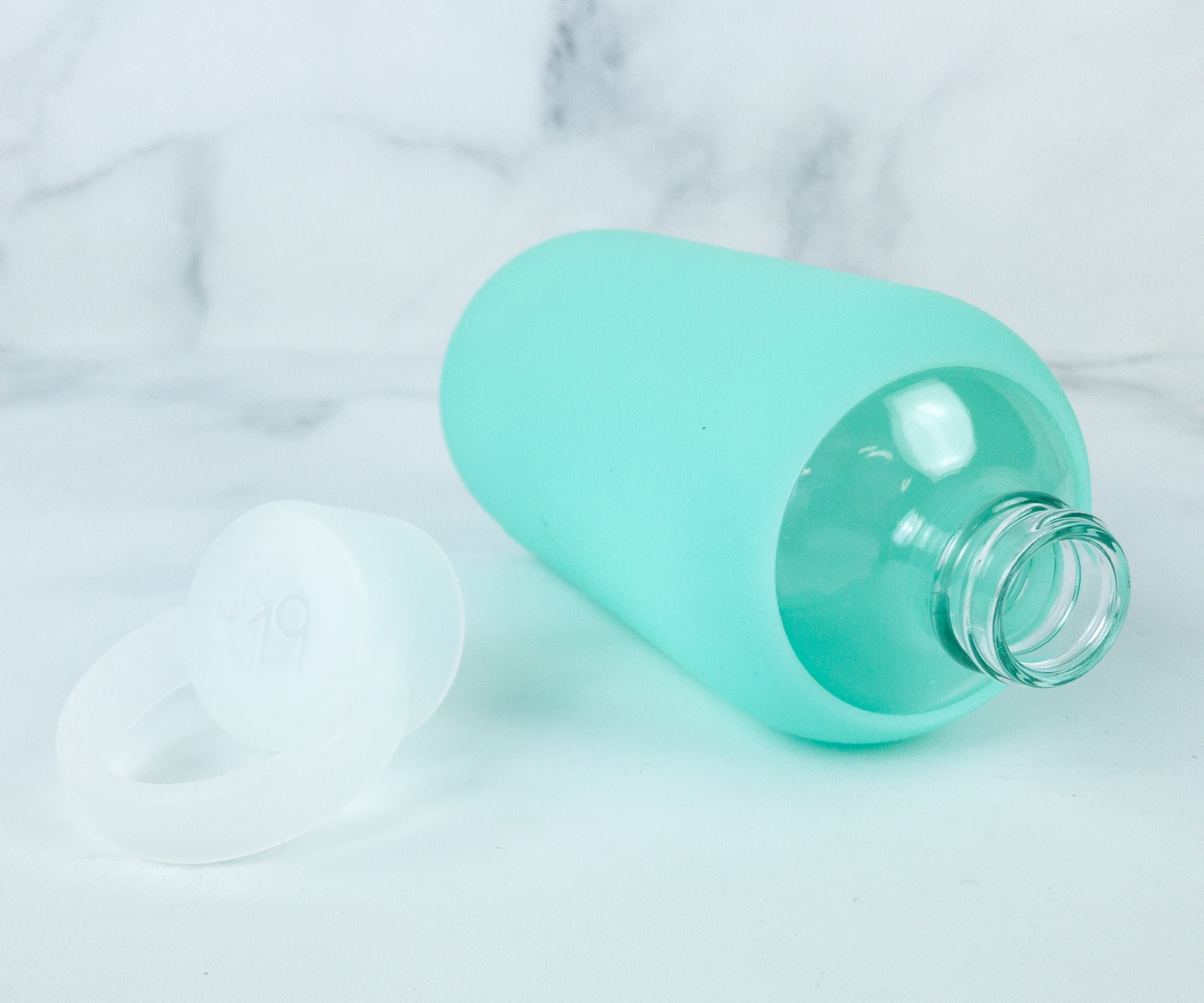 The bottle has a small opening so it won't spill when you sip. It also has a no-leak, BPA-free, and phthalate-free silicone seal.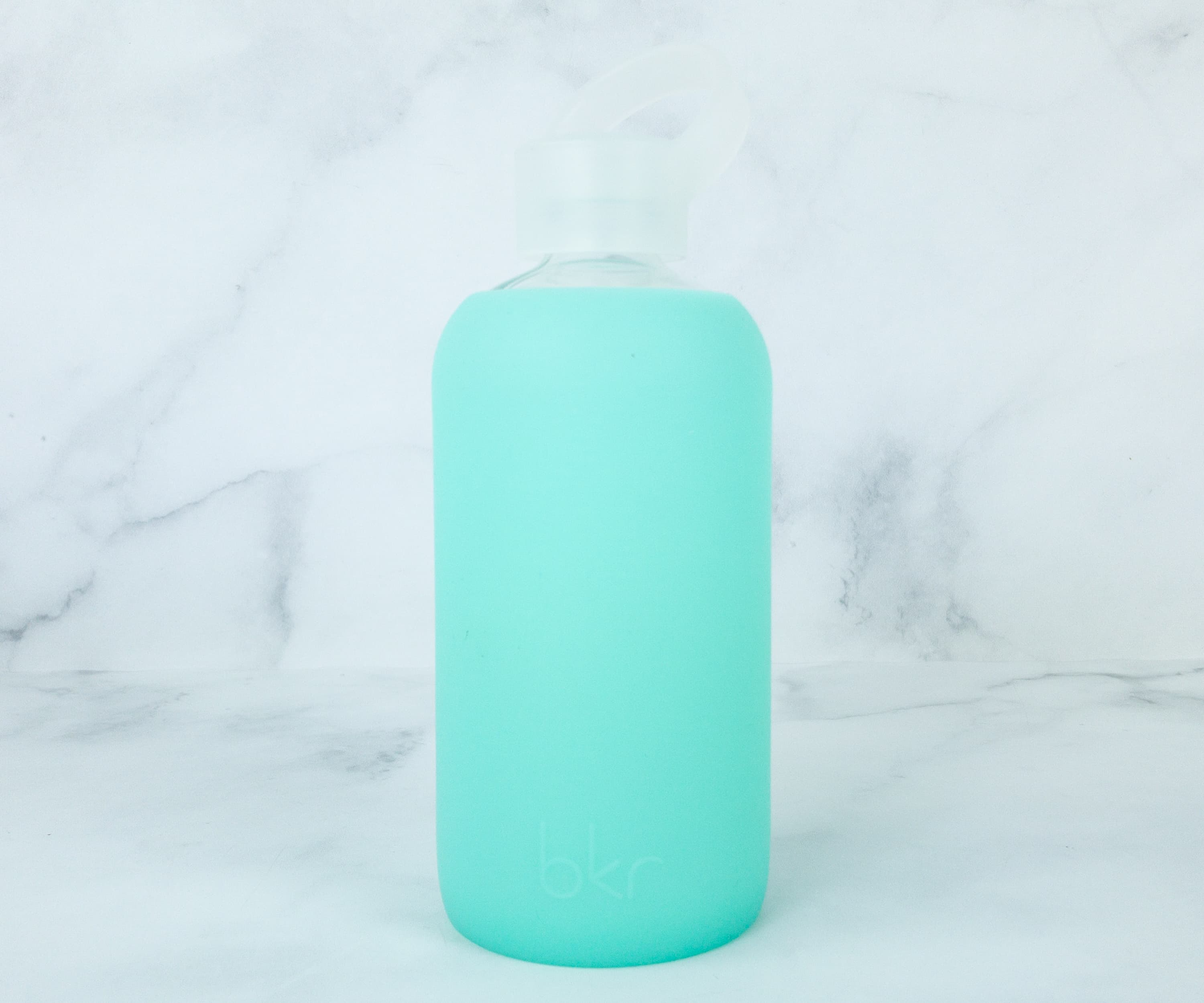 The bottle is made of glass, and the silicone that covers it is also BPA-free and phthalate-free. It fits most cup holders and is dishwasher-safe on the top rack. However, do not freeze or microwave the bottle.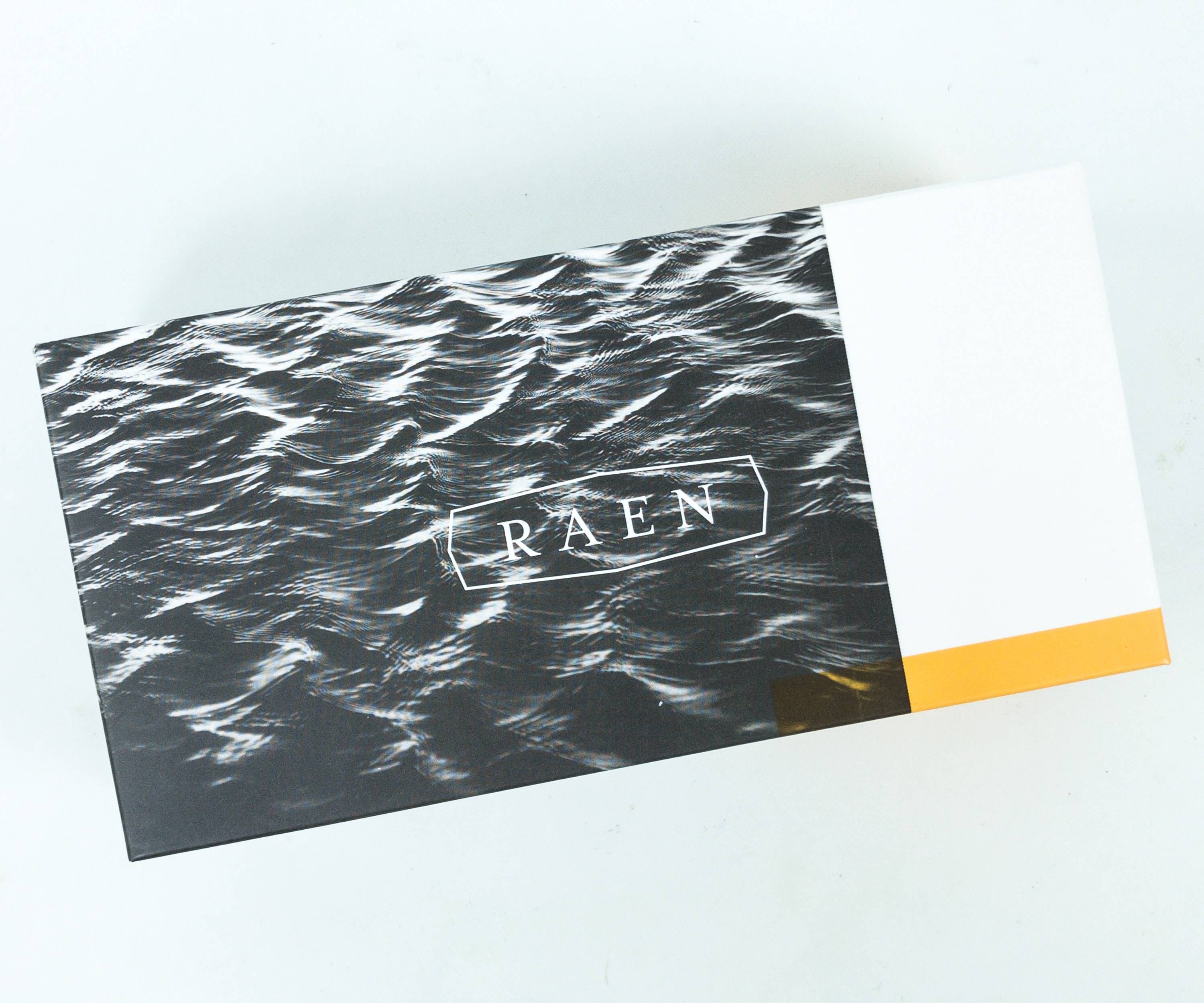 RAEN The Norie Sunglasses in Sand Dune ($135) The sunglasses arrived in an elegant-looking box, with an image of water waves.
Some information about the sunglasses is also placed at the bottom of the box, like its style, name, color, and size.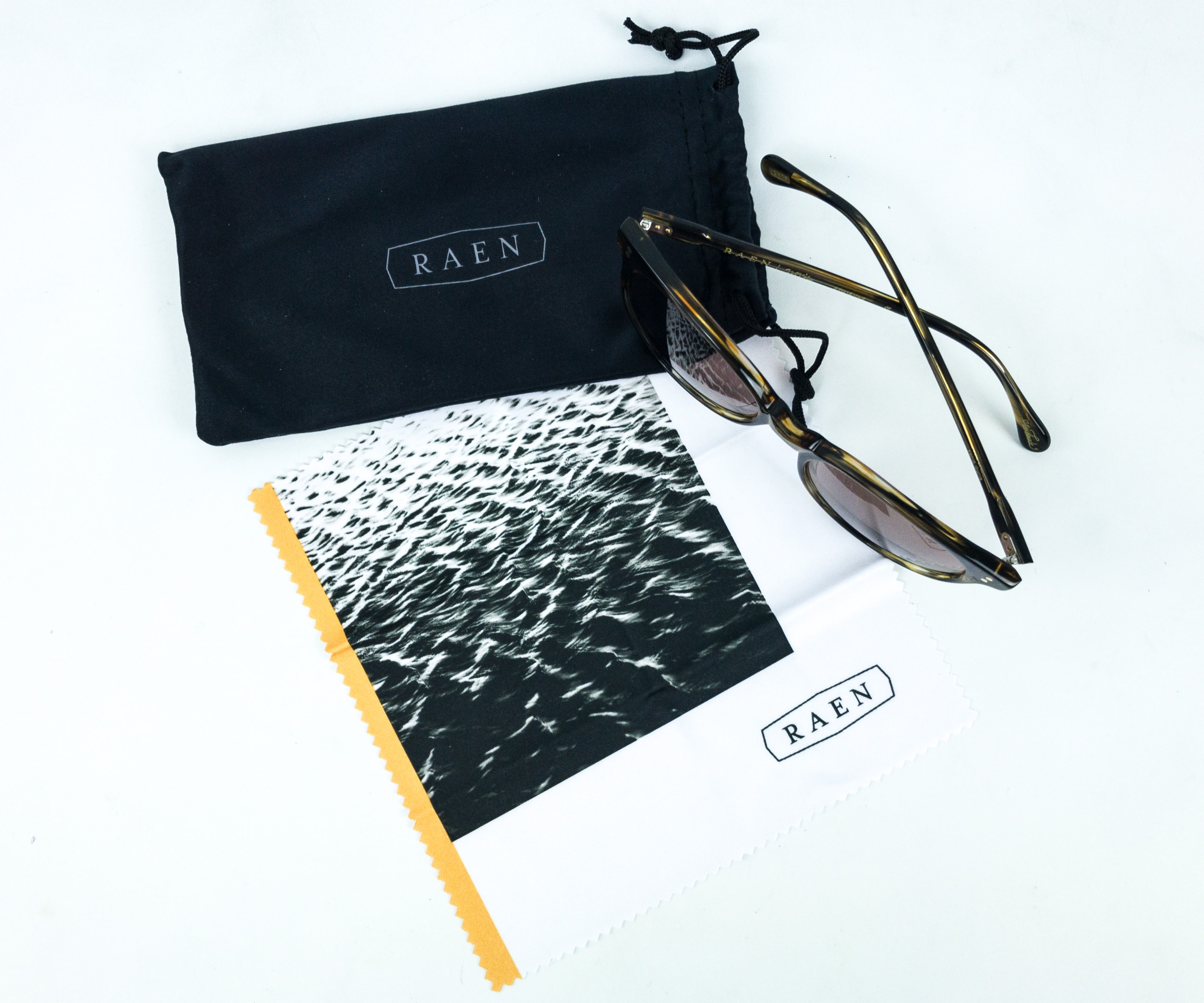 The sunglasses also came with a pouch.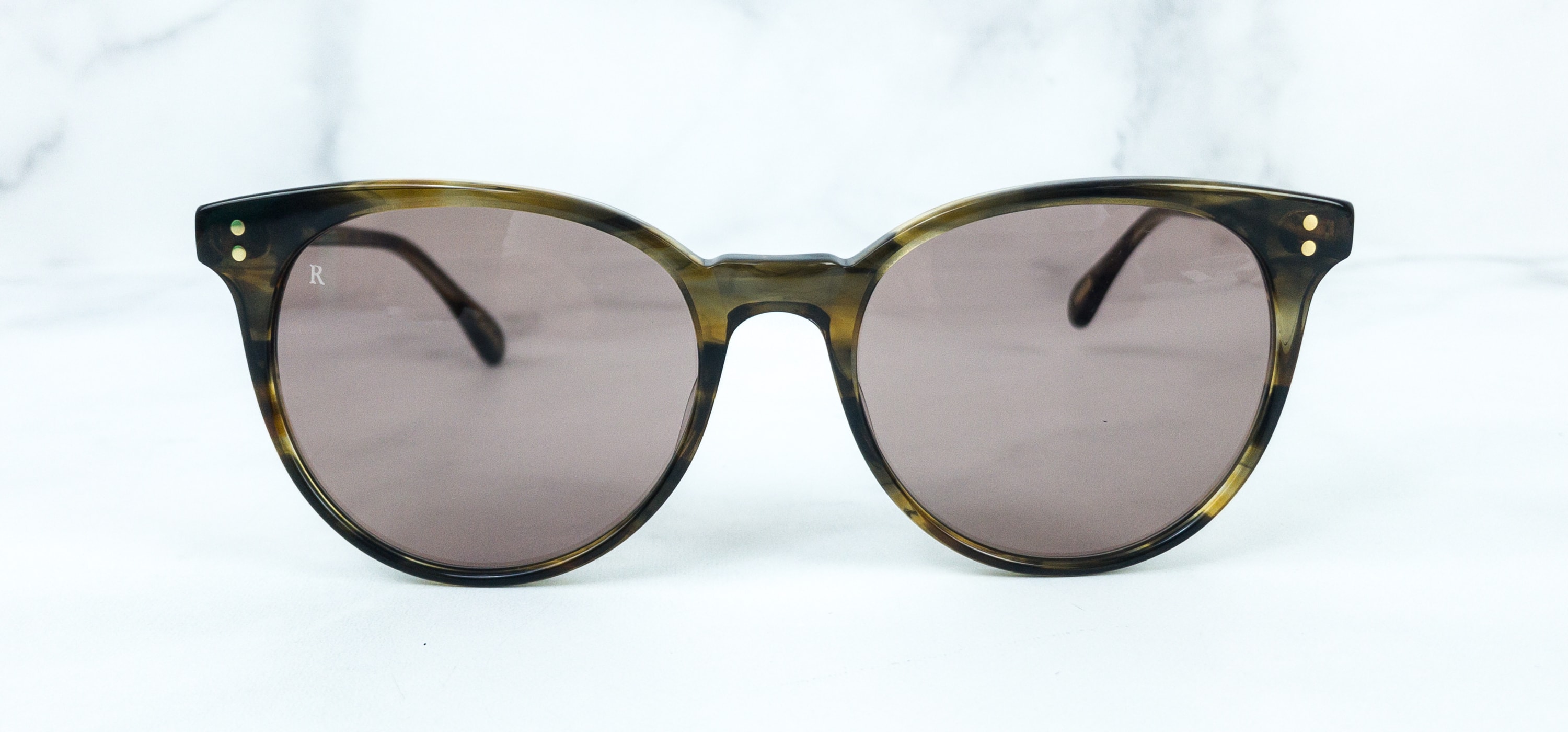 The Sand Dune eyeglasses are crafted from acetate that originated from Mazzuchellu in Italy. It has an olive-brown acetate paired with bronze lenses made by Optics By Carl Zeiss Vision.
It's ideal for everyday wear, to protect your eyes from the sun's harmful rays while making you look really stylish!
The next accessories are all placed in this glossy stringed pouch!
The pouch contains a pair of hoops, a bracelet, and a shiny ring!
NEST Large Hammered Gold Hoop Earrings ($95) This pair of handmade 22-karat yellow gold plate hoops measures 2.7″ in diameter. They're the perfect accessory for any kind of occasion, from formal to casual. The earrings also have post backs for pierced ears.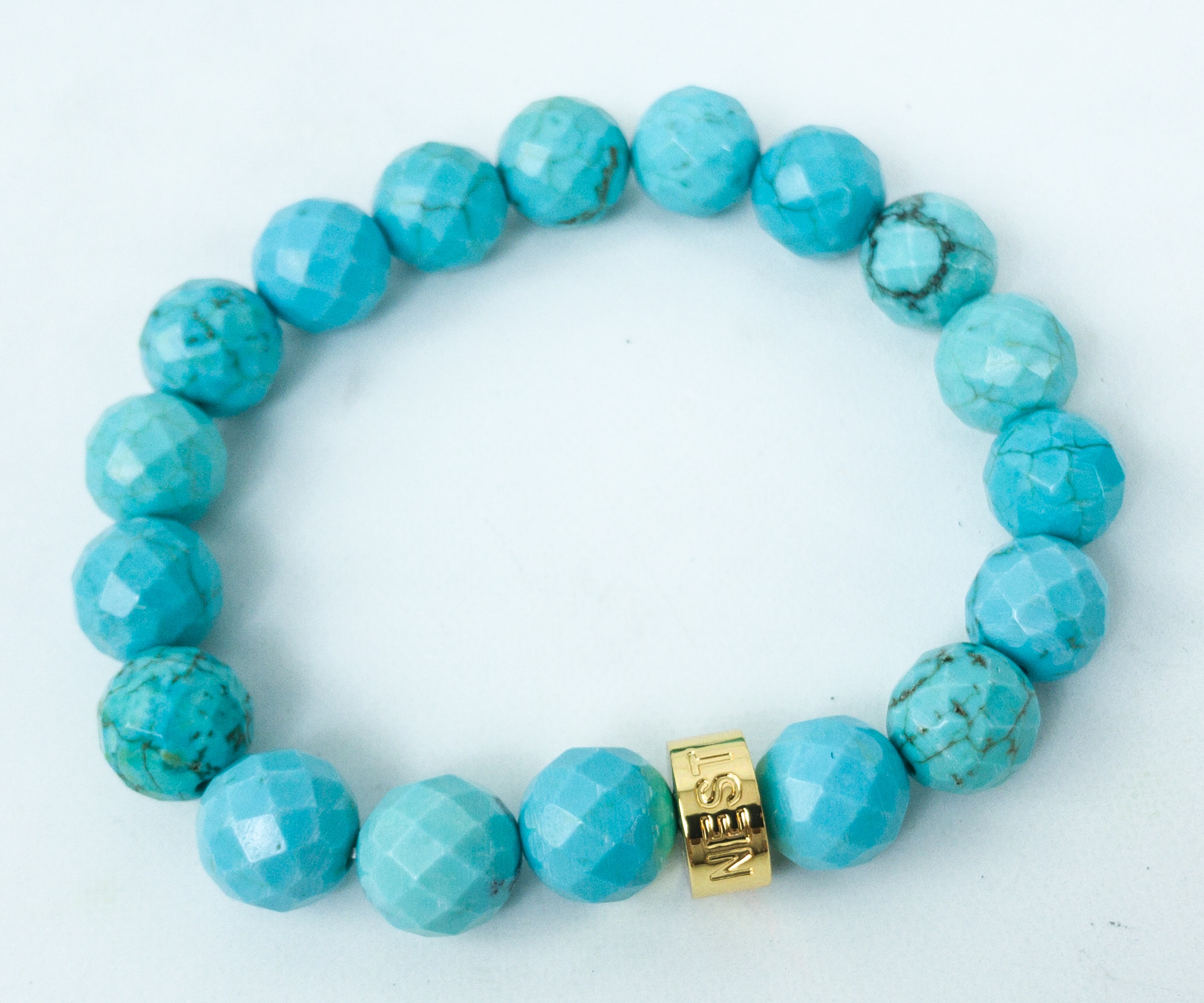 NEST Turquoise Stretch Bracelet ($75) This nice turquoise bracelet can fit any wrist as it can easily stretch. The 22k gold-plated NEST spacer is a nice addition to the bracelet as well, a unique shape among the turquoise rounds.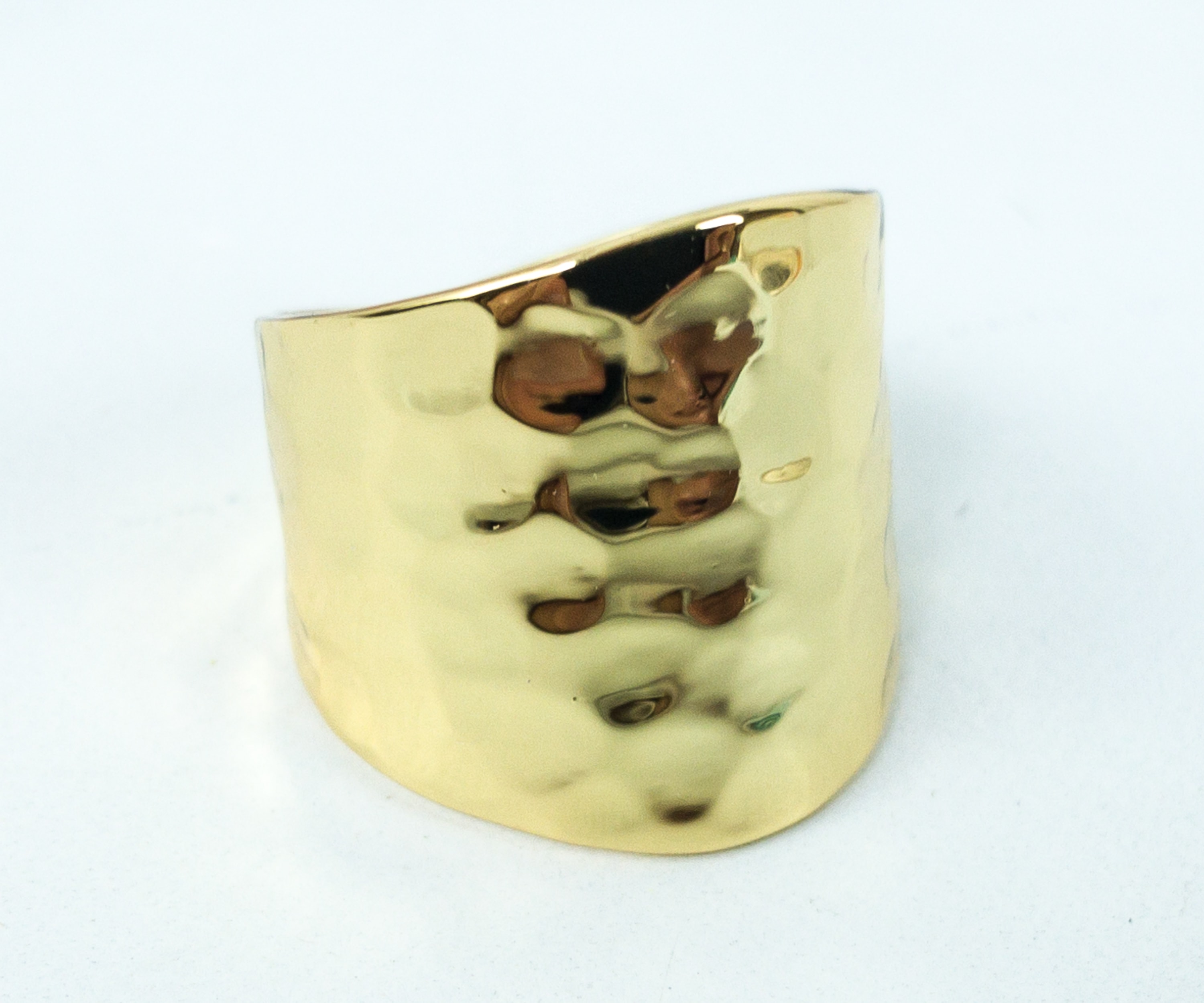 NEST Hammered Gold Adjustable Ring ($95) The ring is also a 22k gold-plated accessory, and it can easily fit any finger with the open, adjustable back.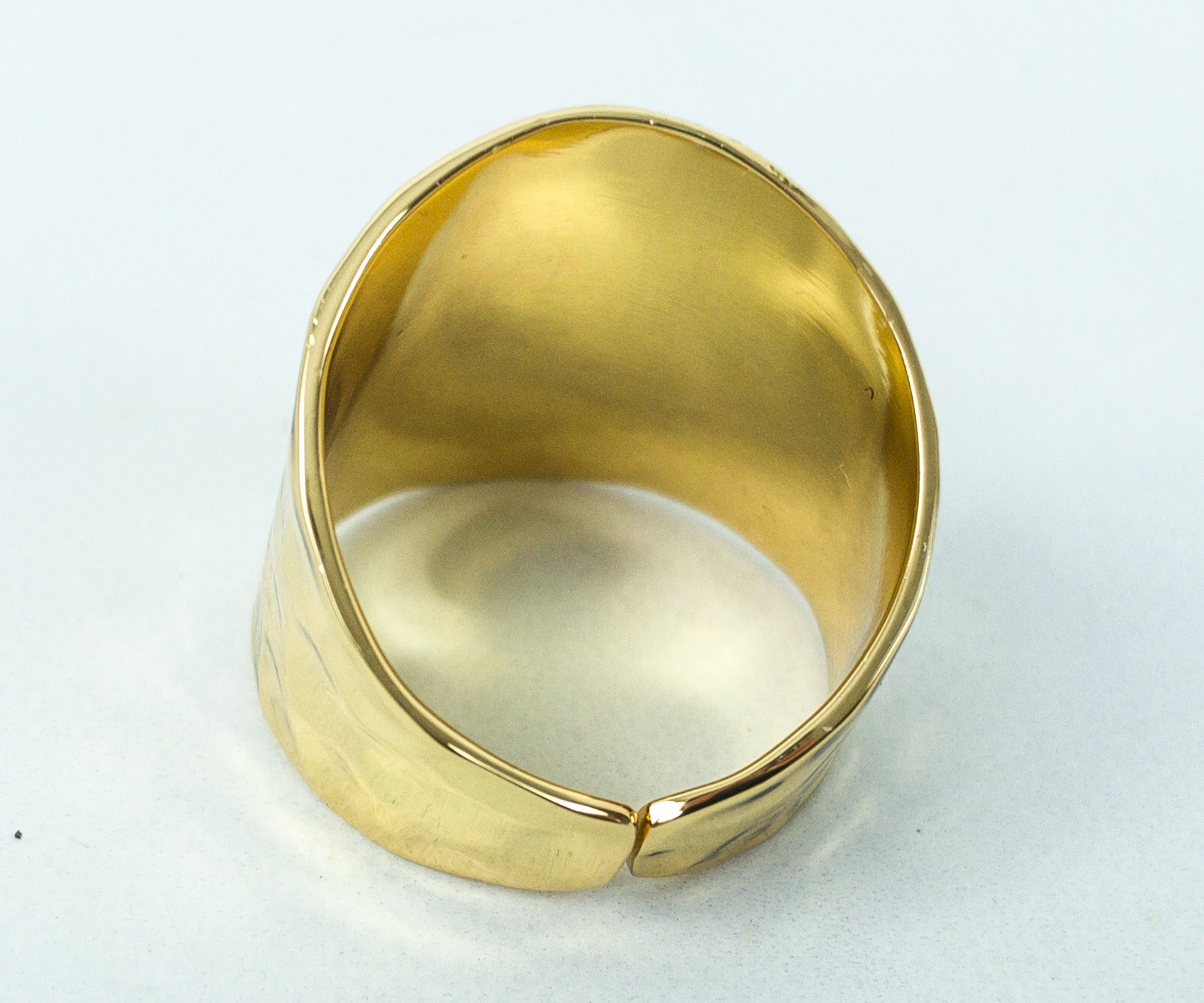 The shiny ring will also look great matched with the rest of the other NEST accessories in this box. The bracelet may seem a little off but the little NEST spacer in it will do the trick.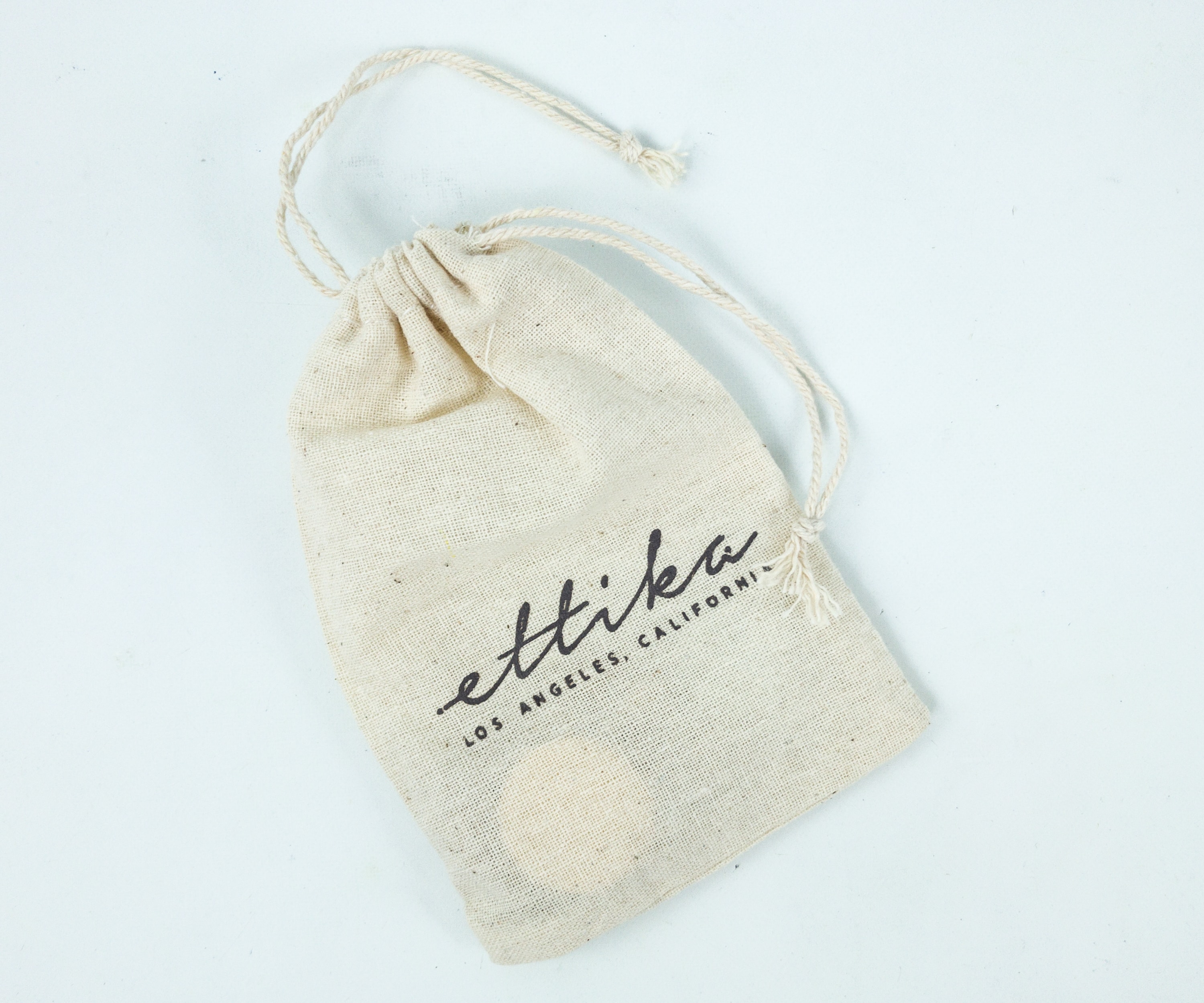 Ettika Pacific Princess 18kt Gold Plated Layered Shell Disc Necklace ($50) The necklace is placed in a separate canvas pouch featuring Ettika's branding.
The necklaces are 18k gold-plated and made of brass, with added cubic zirconia and shells as accents.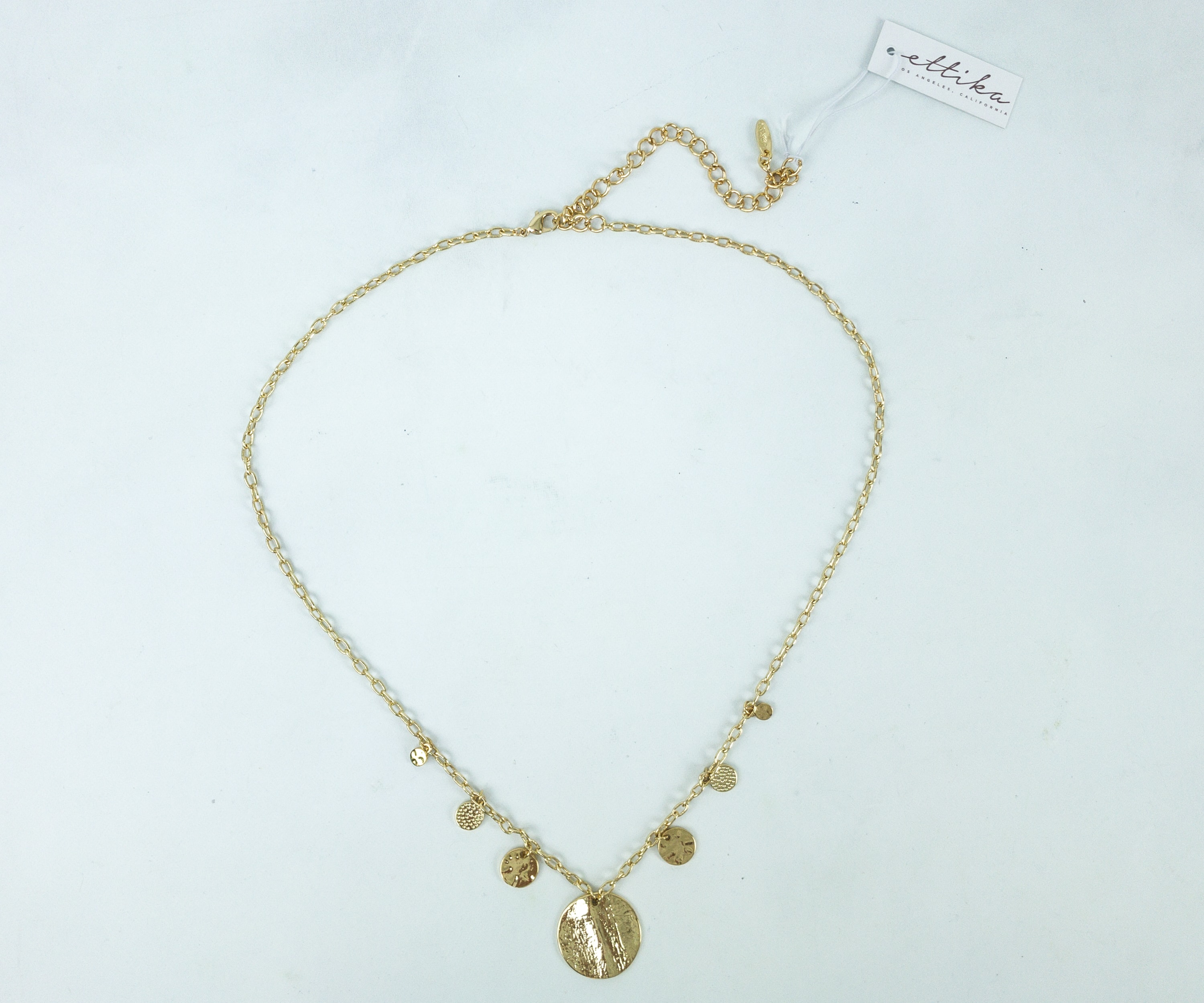 I love the necklaces, but the only problem is layering necklaces sometimes result in tangling so just be careful when layering them out.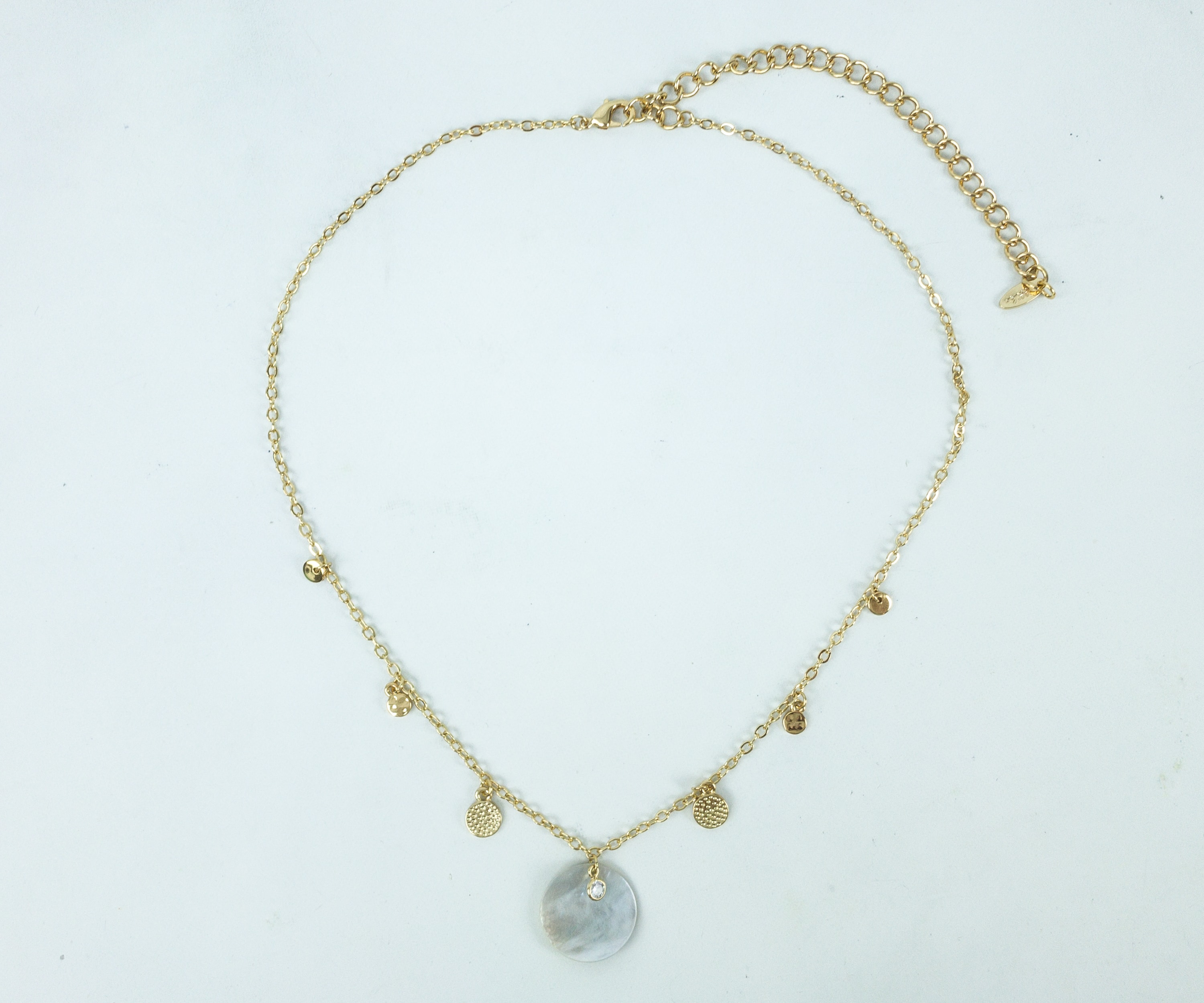 The shell disc necklace is 18″ long with an additional 5″ extender, while the gold multi-disc necklace is longer at 21″ and another 5″ extender.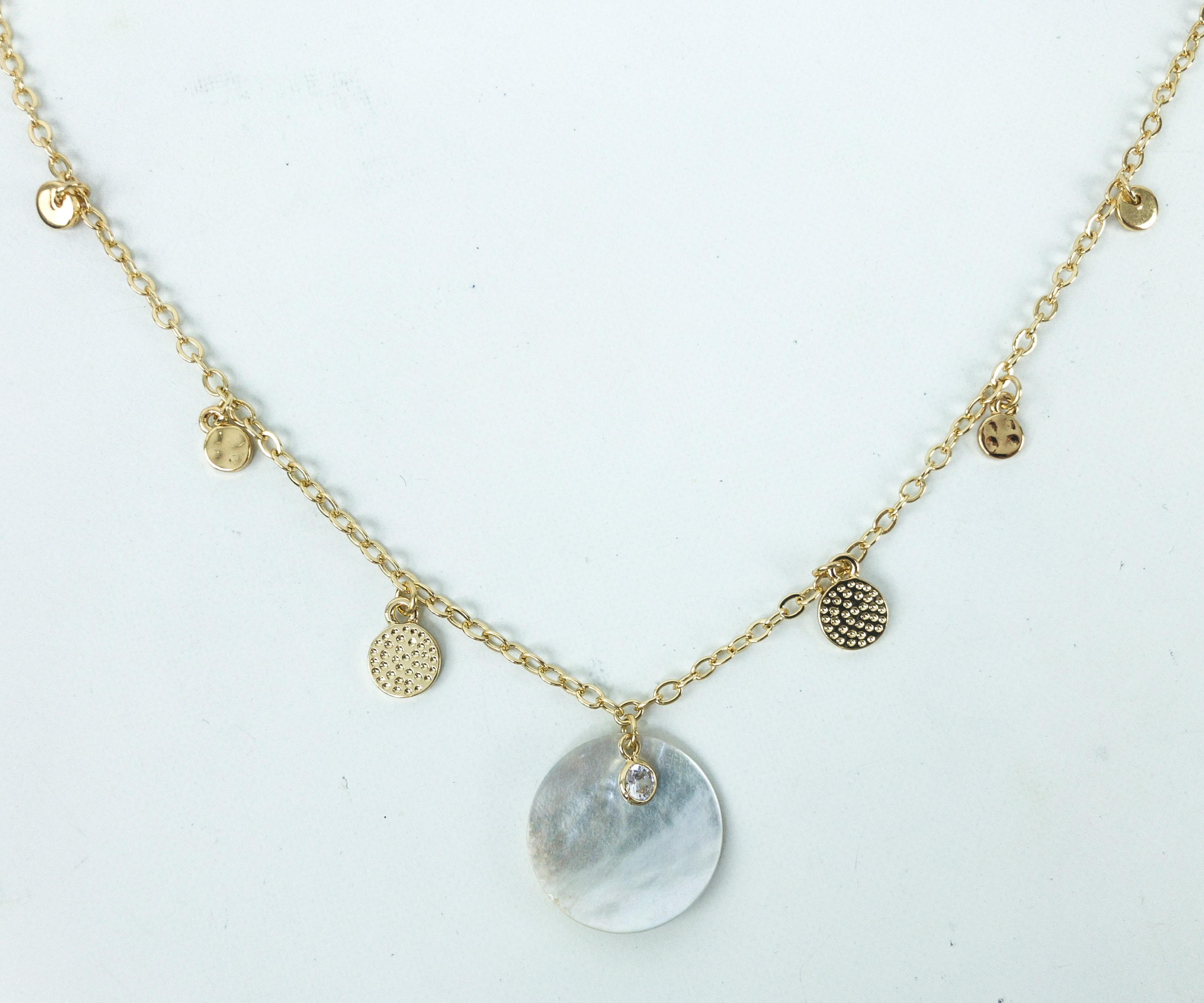 The zirconia may be too small, but it's shiny enough to get noticed among the bigger shells and other accents.
Luxor Box is really an extravagant box with all the nice and elegant accessories that I can use on any occasion, whether it's a formal party, a date or wine night, or when I just want to look and feel fancy! Among the accessories, I really love the 2 layered necklaces because the shell and zirconia accents look fabulous. The sunglasses are also nice and stylish, I love the acetate frame paired with the bronze lens. This bi-monthly subscription is awesome, and it makes me excited to unbox whenever it comes around, knowing that most of the contents are functional and stunning!
What did you think of Luxor Box?