Lootaku is a monthly geek subscription box from Hong Kong packed with high-quality geek and gamer items. The subscription costs $49.00 per month + shipping (currently about $17 to the US), and you'll get 4-6 themed products, like plushies, action figures, memorabilia, etc., to satisfy your geeky cravings monthly – no fillers or promo items!
DEAL: Save 5% when you use this link and code DISCOUNT5.
I like how the outside of the box is designed like a chest!
The one who finds this chest shall be granted treasures of unimaginable value.
The sides are sealed with a sticker to ensure it won't open during shipping!
I am so excited to see all of this month's items!
The contents are all protectively packaged.
The theme this month is PLAYING GOD. The item information card, or Loot Table, is thick and glossy. It contains lots of details! When there are variations, it typically lists each possible variation you might receive.
All the goodies inside the July 2019 Lootaku Box!
Evangelion Lootaku Limited Edition Pin ($12) This month's pin features Evangelion Unit 01 in its Berserk Mode!
On berserk mode, the Evangelion has gone beyond humanity's ability to control. While on this state, the unit will display a nearly animalistic battle frenzy, where its strength and capabilities are increased.
Most of the pins in this subscription are larger than the usual, so they usually have 2 posts to fully support their weight. The pin I got is the 224th out of the only 414 produced.
It's one of the first glow in the dark pins from this box!
Evangelion Spear Of Longinus Replica ($15) The box continues to send us awesome weapon replicas from popular series! This month, it's from Neon Genesis Evangelion, and it's the Spear of Longinus!
The spear is contained in a nice black box, and it is even protected inside!

The Spear of Longinus is an alien artifact with the strong power to penetrate any A.T. Field, immobilizing its target with god-like power!
It actually looks like a tuning fork, with its handle being longer and looks like they're intertwined. It also resembles a long, red bident on an Evangelion scale.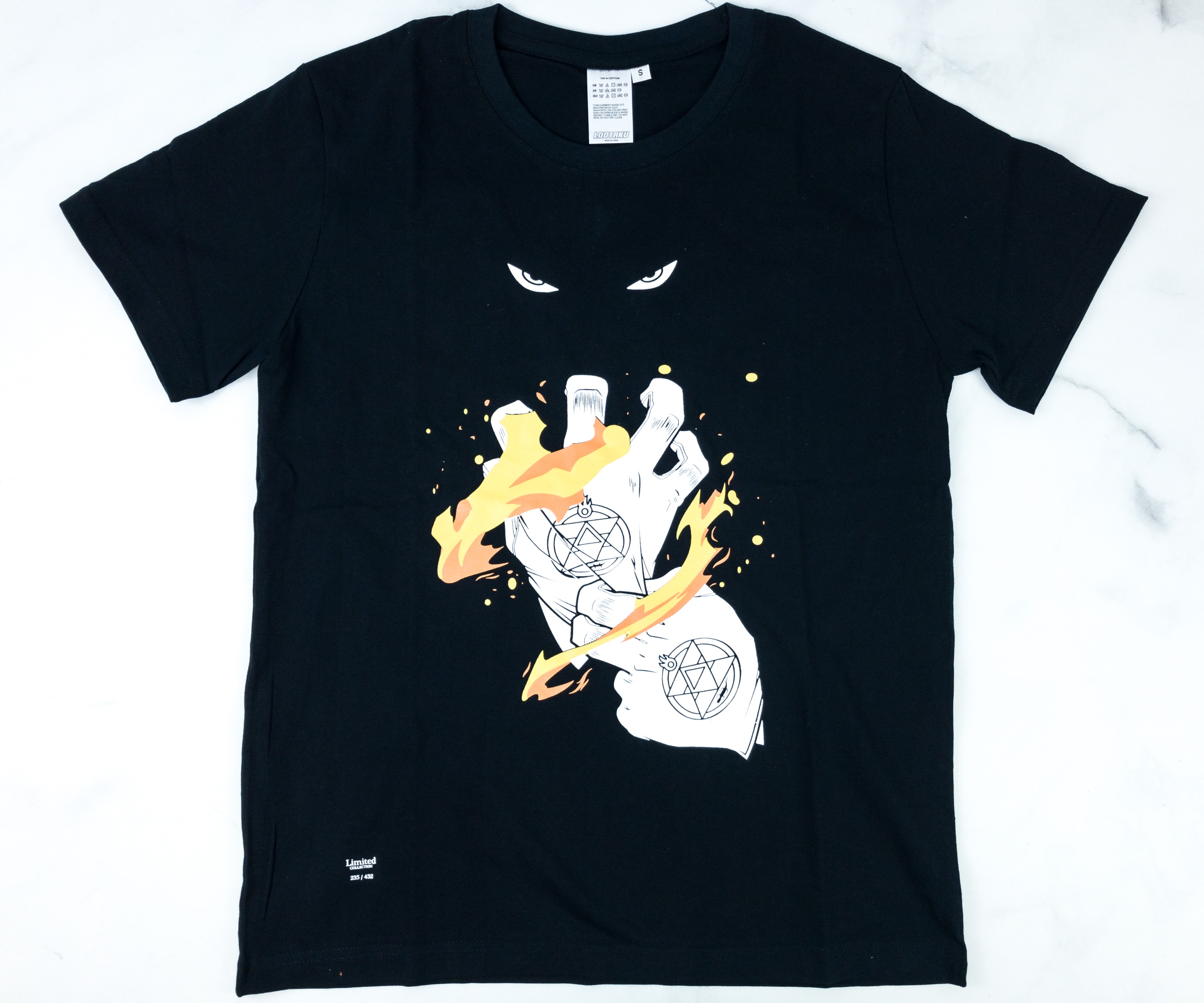 Full Metal Alchemist T-Shirt ($20) Since we're talking about playing gods in this month's box, here's a cool black shirt that features FMA's Roy Mustang! He's the tritagonist of the series and also a flame alchemist.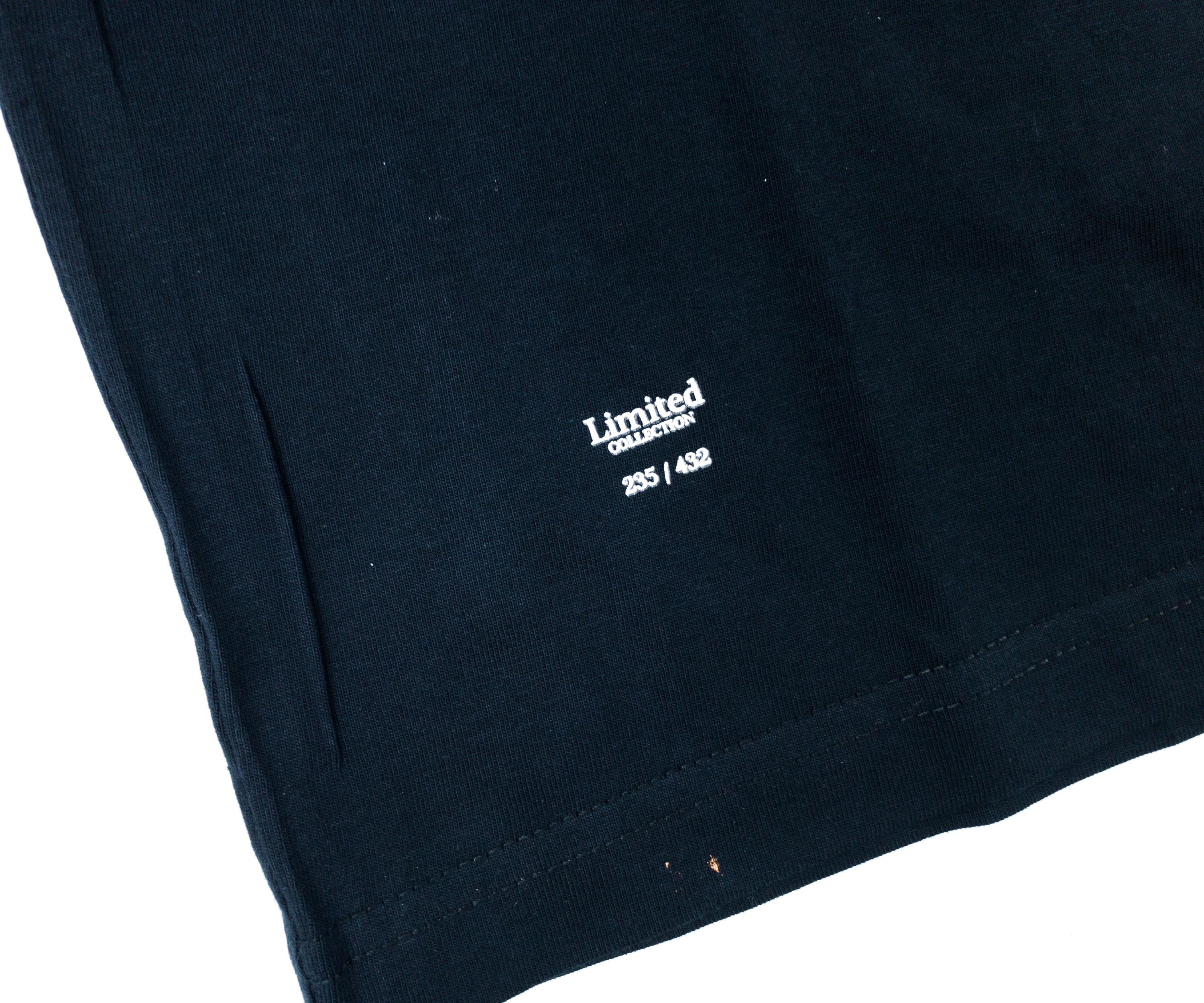 On the lower left, you can see the special marks that say it's the 235th piece out of 432 shirts made!

The front features Roy's fierce eyes, along with his specialized flamed gloves.

At the back is his alchemy symbol, which is a circle corralling an inverted hexagram made up of a large air triangle and a large earth triangle, both splitting into identical pairs as they intersect. The fire triangle is at the center, pointing upward toward a flame, and just below the hexagram is a salamander.
Dragon Ball Adverge ($12) I am most excited about this next item, which is a mini-DBZ figure from the movie Dragon Ball Super Broly!
You can get one out of the 6 available figures!
I got the SSGSS Gogeta! It also comes with its own clear base.
SSGSS Gogeta, or Super Saiyan God Super Saiyan Gogeta, posses a God-like Saiyan state.
Gogeta is a fusion between Goku and Vegeta, and on this SSGSS state, they appear to have blue hair.
Dragon Ball Super Banpresto Figure ($30) For this month's Banpresto figure, we got Goku Black in his god-like form, as a Super Saiyan Rosé!
Super Saiyan Rose, is Goku Black's version of the Super Saiyan Blue form. The form utilizes god ki, as it is the same form as Super Saiyan Blue. Black named his form "Rosé" after the color of his hair, following the naming sense of Super Saiyan Blue.

The figure consists of several easy-to-assemble parts, including a pink spear!
Goku Black achieved the form in the manga when his power as Super Saiyan surpassed Super Saiyan God, and it also turned his hair into pink, thus the term Super Saiyan Rosé. While in the anime, he gained this state by simply integrating Goku's fighting style into his own.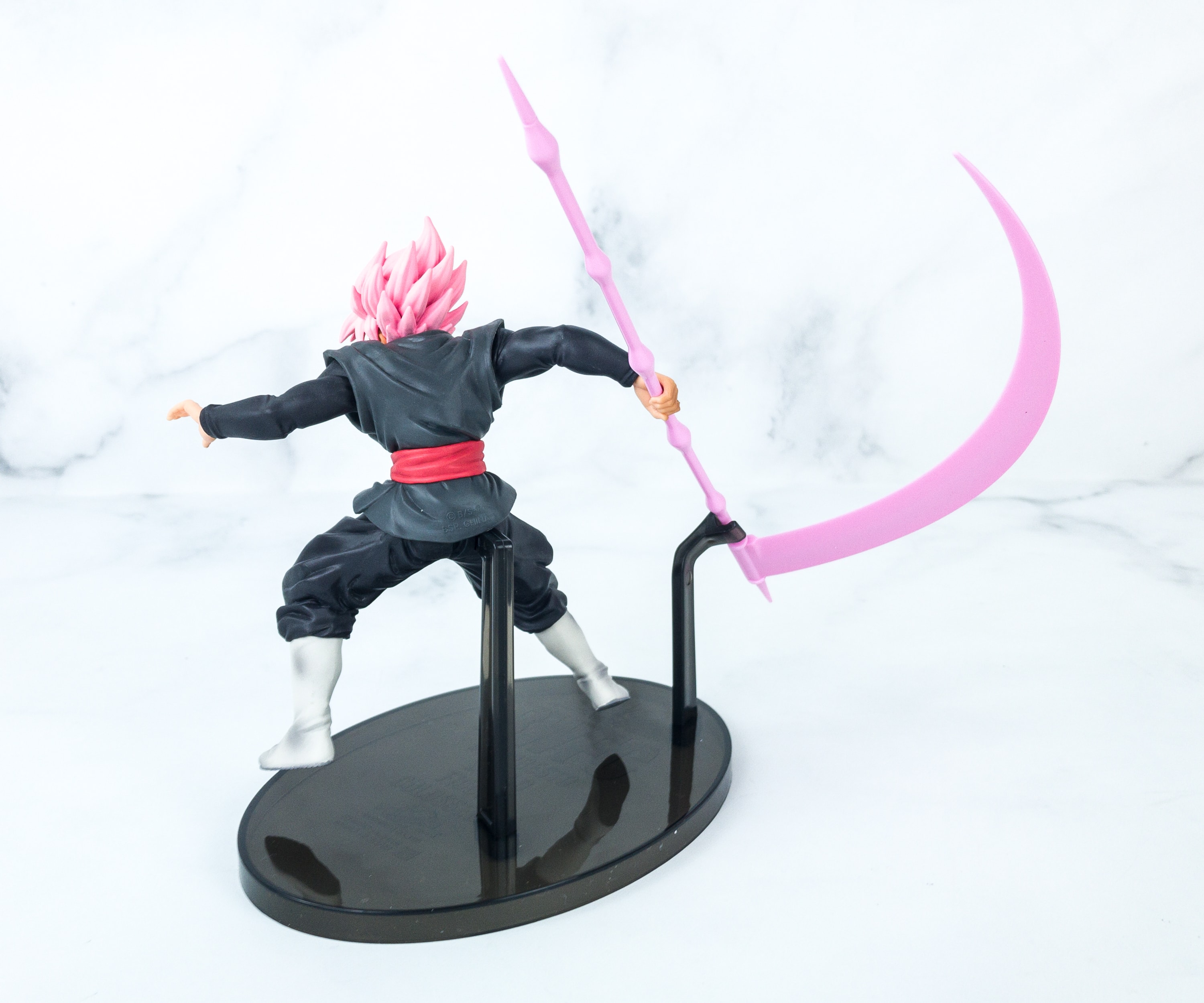 He's whirling a pink spear around him as well! Both the figure and Spear has support from the base.
This month's box definitely shows us some characters with god-like powers! I am definitely happy with the DBZ figures, and I love the Super Saiyan Rose version of Goku Black with his spear. It looks fierce and it fits perfectly to stand in the middle of my DBZ figures collection. SSGSS Gogeta is also awesome. Well, I like the pink-haired guy more! I also like the FMA shirt. I also love the weapons replica so just keep them coming. This is one amazing box, and I am looking forward to the next one! I'm crossing my fingers for more awesome stuff!
What do you think about Lootaku?