Literati is a monthly book subscription box for children that works similar to Stitch Fix. For a monthly fee of $9.95, you'll receive 5 books to try out for a week. You can purchase the ones you love and return the rest (in totally new condition) in the enclosed prepaid mailer (shipping is free in both directions).
You can get 5% off when you decide to keep all the books! There are also categories for each age bracket: Club Neo is for newborn to 1 year; Club Sprout is for children ages 2-3; Club Nova is for kids 4-6, and Club Sage is for those 7-8 years old.
This is a review of the Club Phoenix box for kids 9-12.
DEAL: Get $25 in account credit to put towards books when you sign up! USE THIS LINK to get the deal.
There are lots of books in store for us!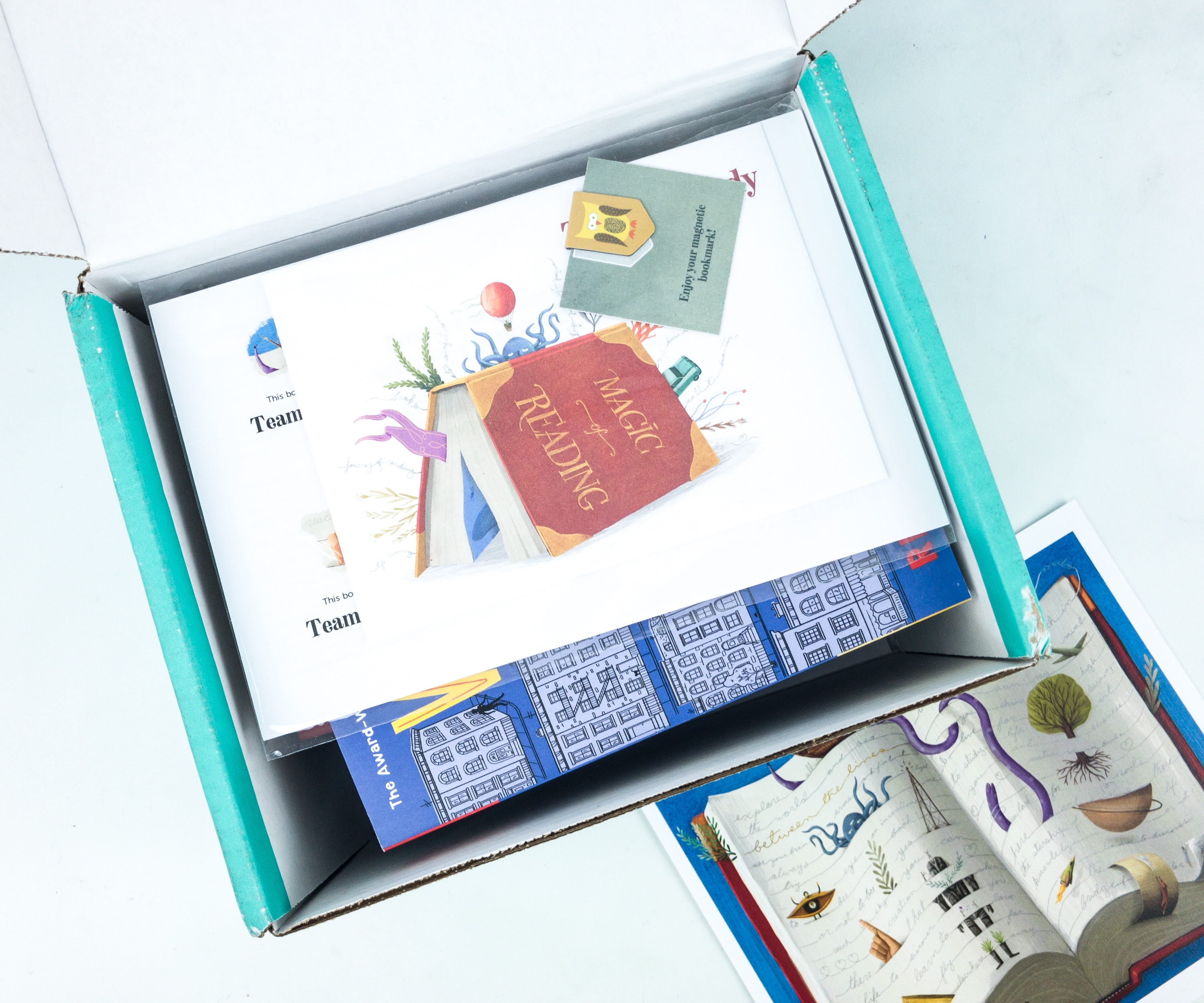 The box looks full, and the contents are all neatly packaged.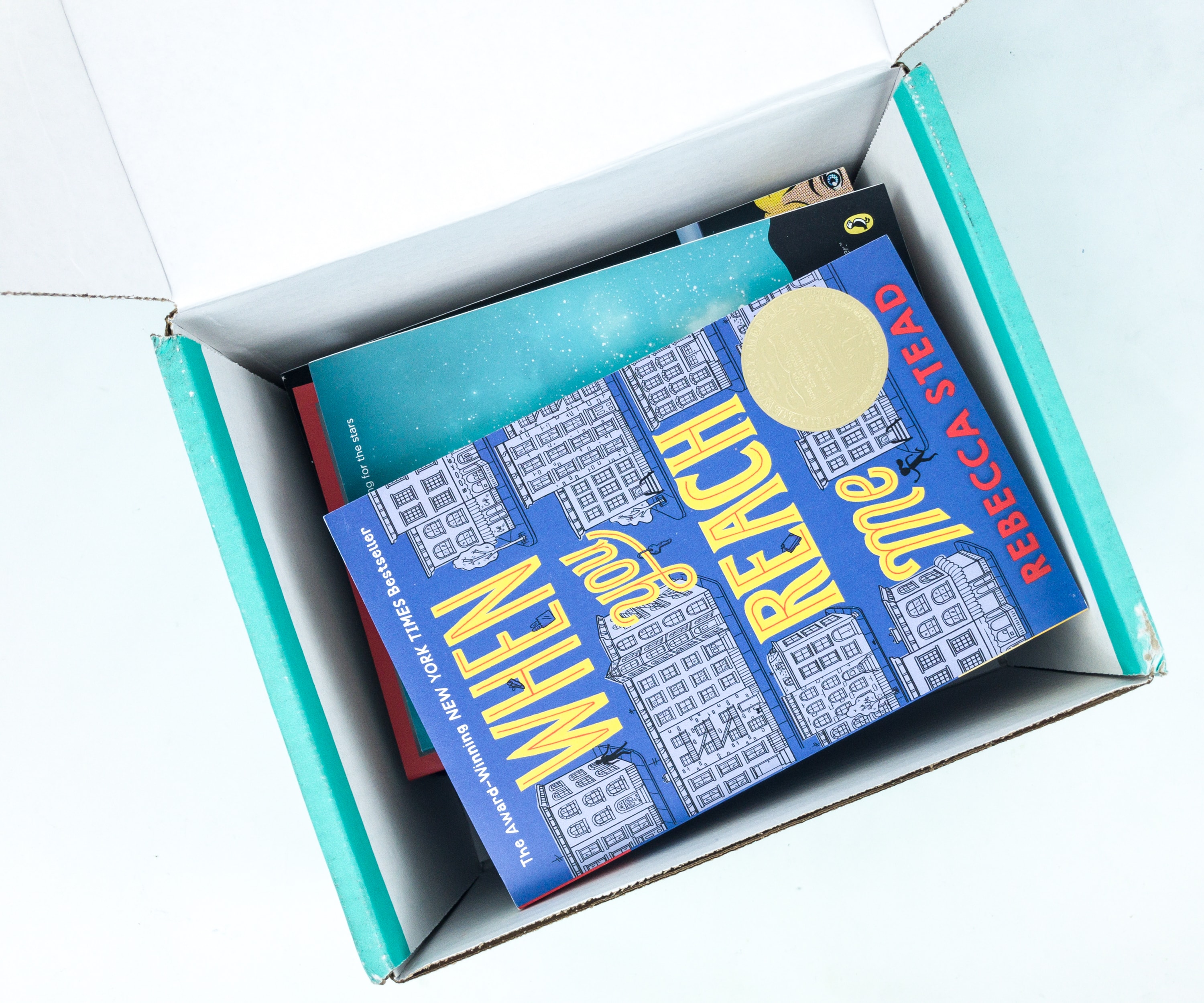 There's no longer a padded mailer. Instead, you can use the teal box itself if you want to return some of the books. You'll also receive a tape and a prepaid postage label for the box.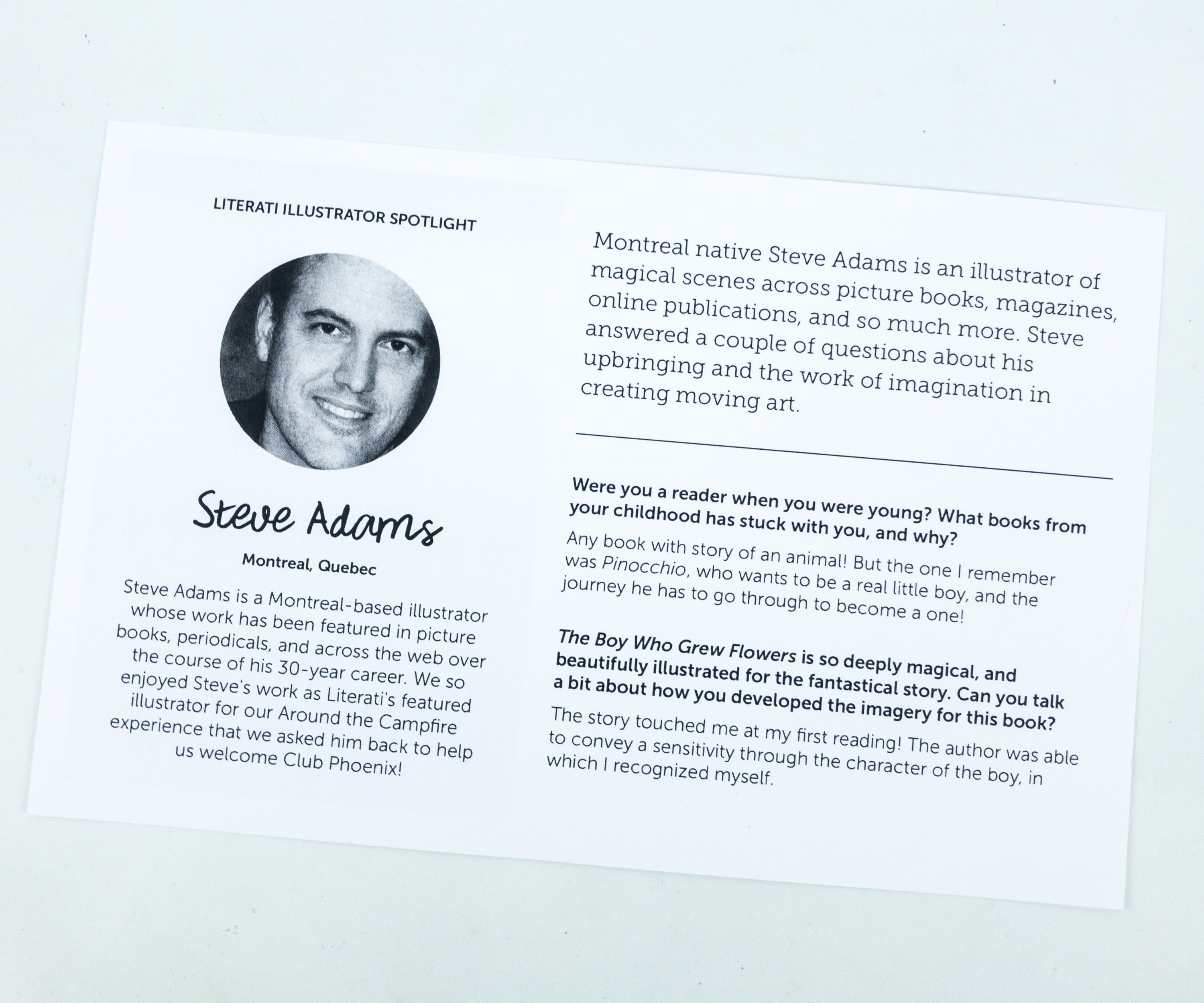 The featured illustrator creates new artwork for the monthly themes. This month's illustrator is Steve Adams.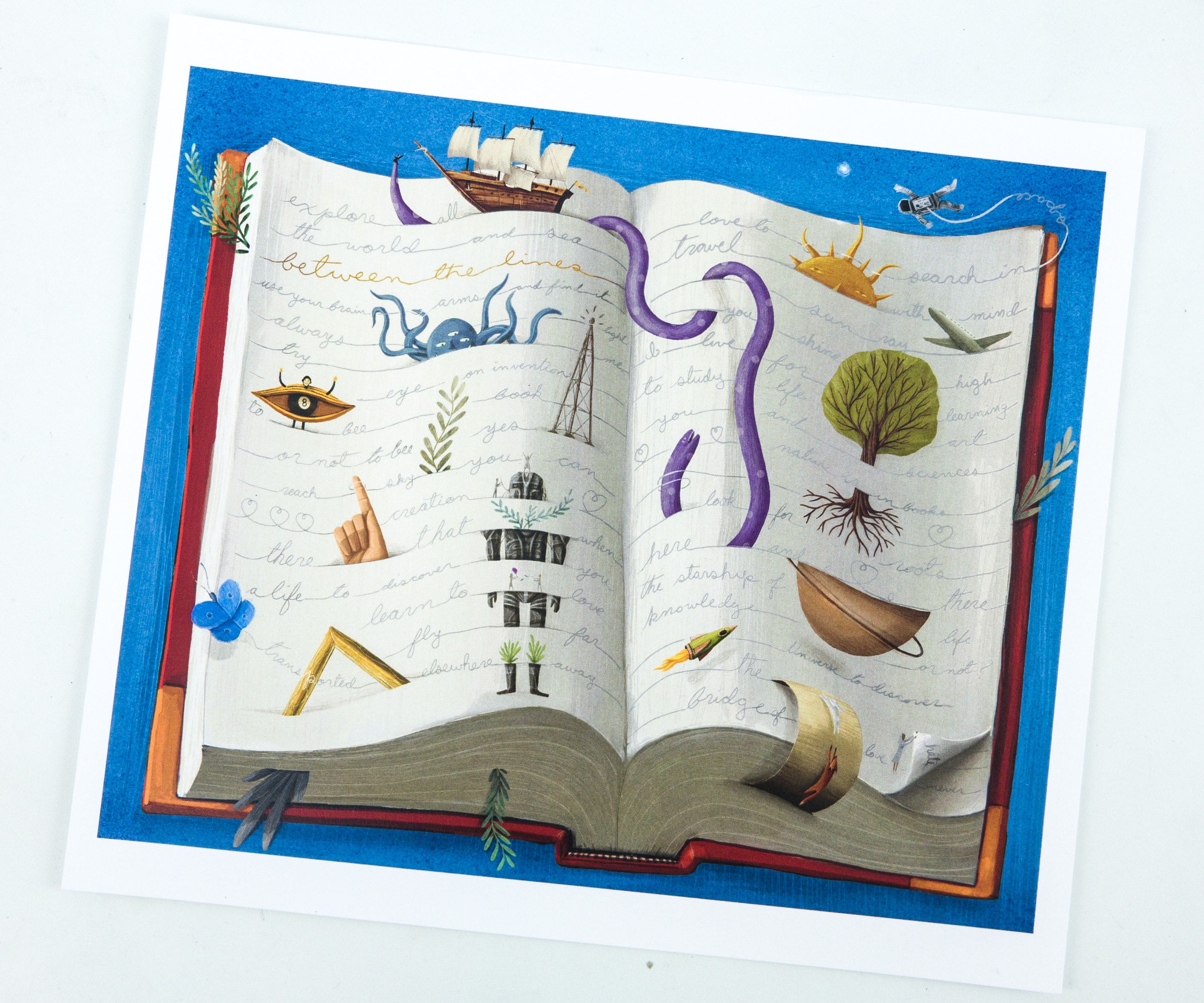 A full-size print comes with the box, along with free shipping. Although I don't love that the fee doesn't apply to a full box purchase, this high-quality print makes it more worth it. Also, the theme for this month is Between The Lines!
They included a sheet to help us label the books, and let others know that they're ours when we decide to keep them. They're really adorable!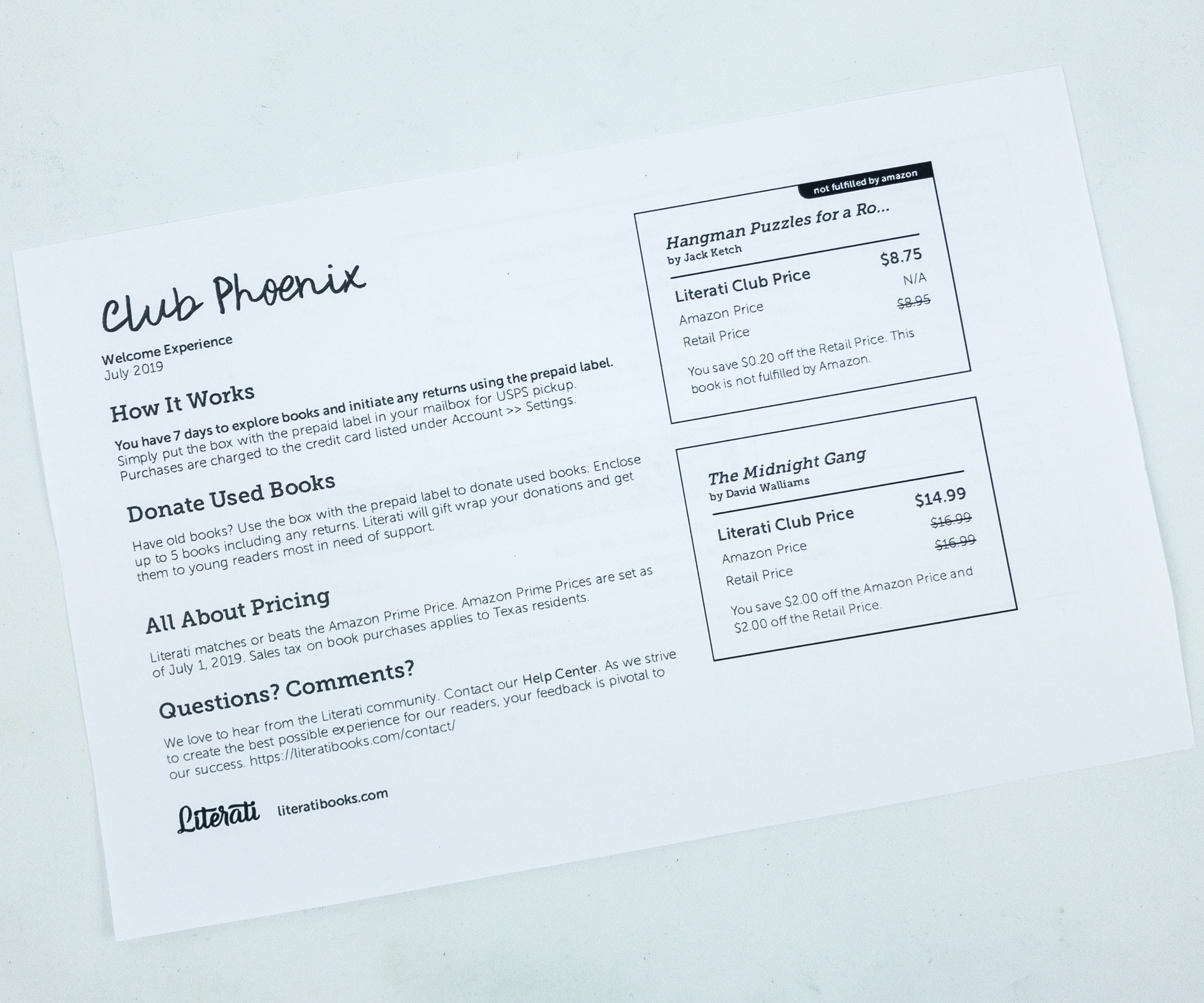 There's also a listing of the book prices. If you decide to keep everything, you'll get 5% off. The subscription has a $9.95 non-refundable fee.
According to Literati "it covers shipping both ways, allows the curators to invite a new world-renowned illustrator each month to draw personalized bookplates and a unique print for members, and covers other themed surprises that are included in the box." Since the print is now full size and high quality, we are digging that change. It includes the shipping back and forth too.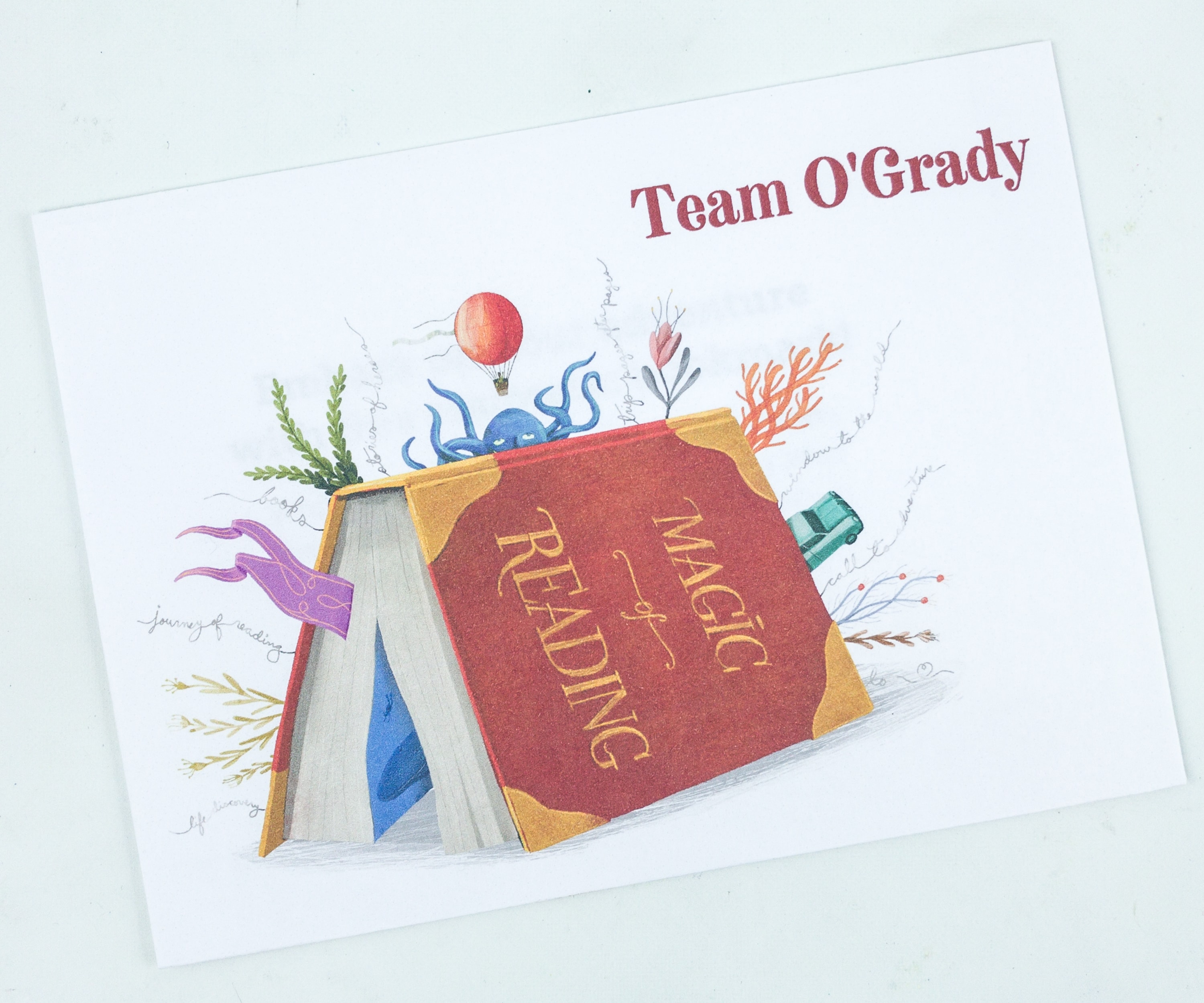 There's a cute note from Team Literati.
For this month, Team Literati included a magnetic bookmark!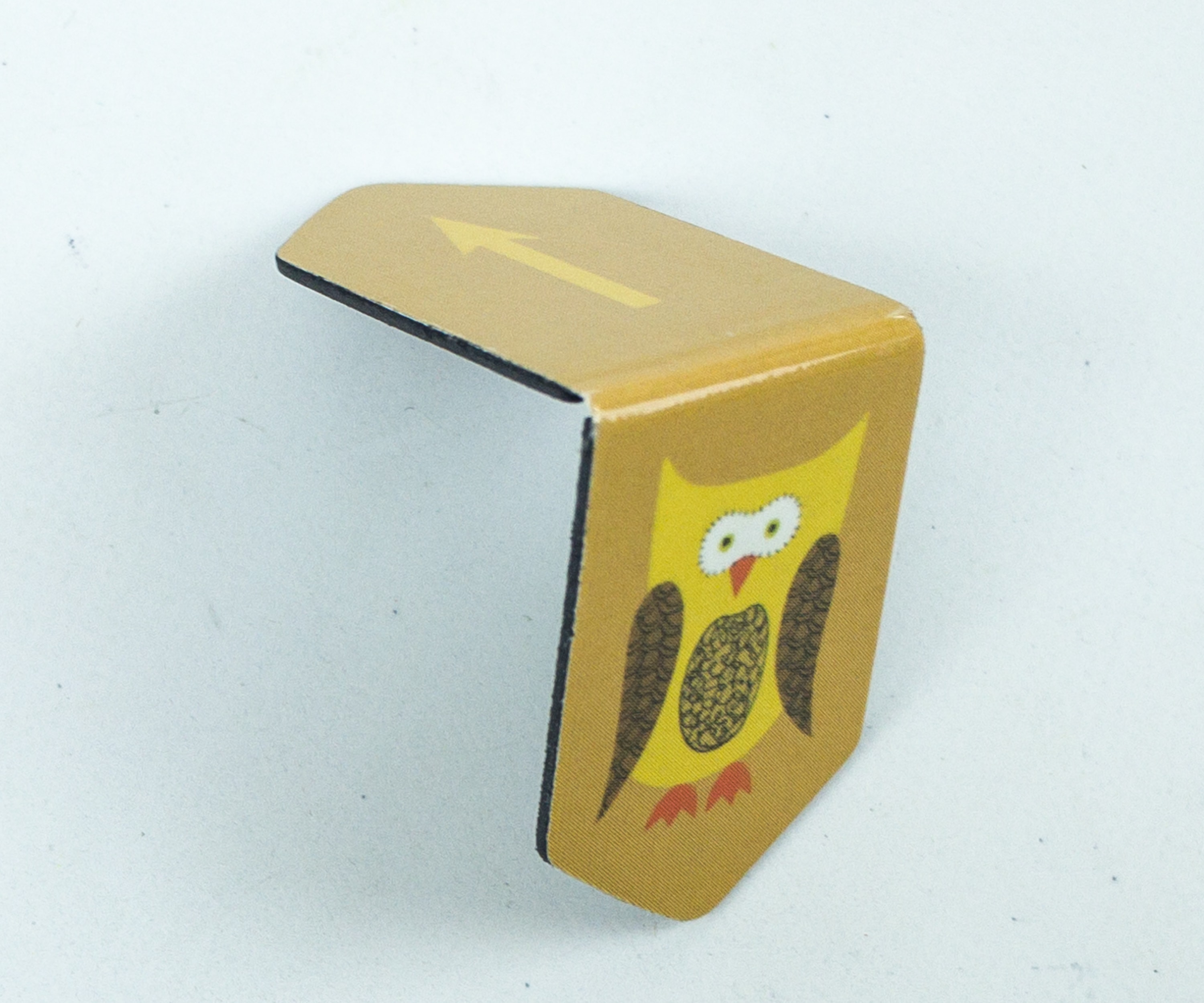 The bookmark will help you keep track of the pages you are reading.
The bookmark has a yellow owl design.
To use, just snap it over the top of your current page!
The note tells us more about the magic of reading!
Everything in the box!
Hangman Puzzles For A Roadtrip by Jack Ketch ($8.95)
ROAD TRIP! These expertly crafted scratch-off hangman puzzles will provide hours of fun for kids on the go. 

Trips—or rainy days and downtime—are even better with this cool collection of 93 entertaining hangman puzzles. Each one has the 26 letters of the alphabet: choose the letter you think is in the phrase, scratch it off, and see if it's used. Make sure to solve the puzzle before you run out of turns!
This activity book is ideal to bring during long trips, so you can ease boredom without the need for gadgets. Hangman is a popular game that everybody enjoys and this book contains lots of puzzles for everyone to solve.

You just need to scratch off the alphabets you think that's in the phrase, and see if it's used. Just make sure to solve it before your turn runs out!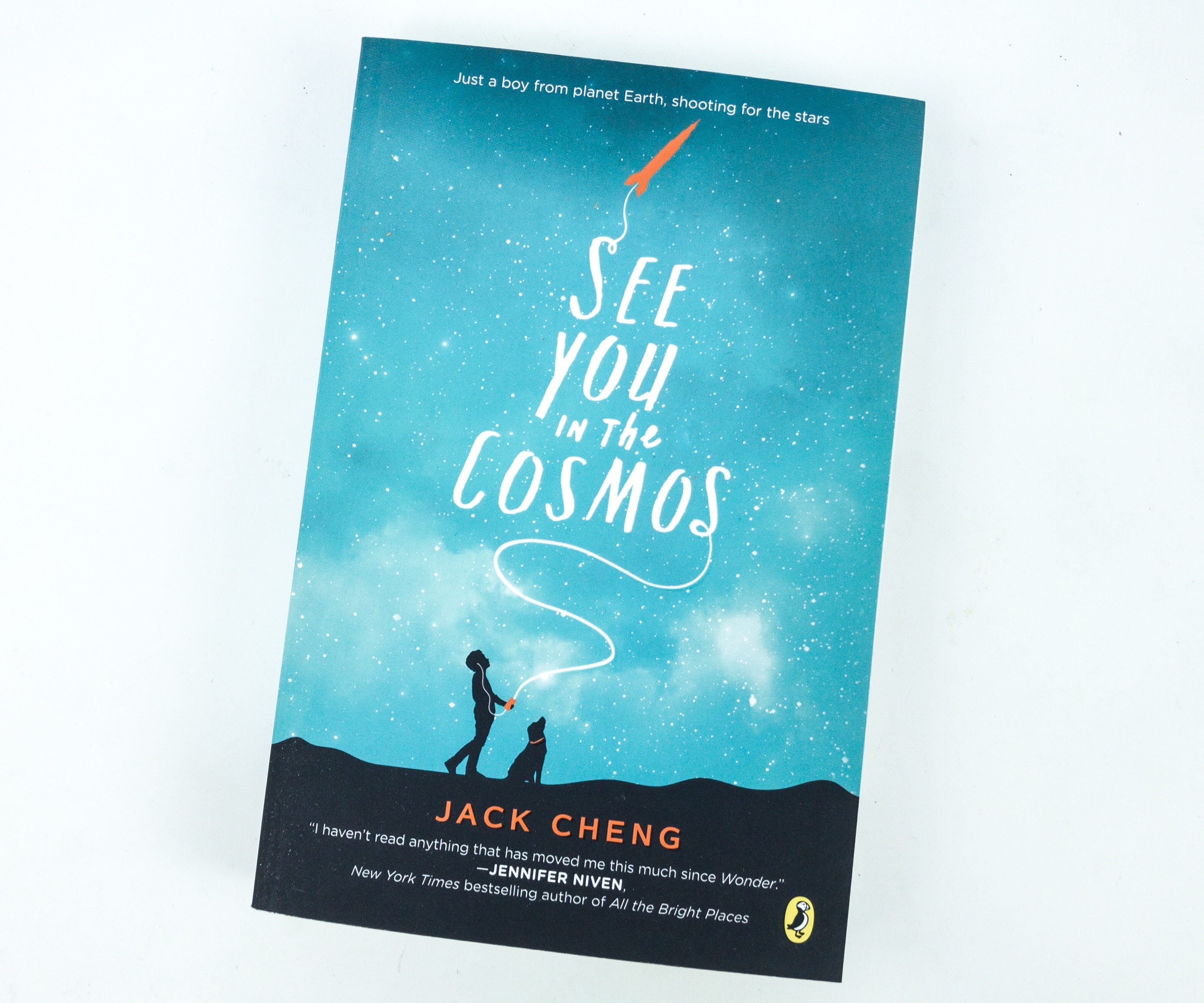 I See You In The Cosmos by Jack Cheng ($11.89)
"I haven't read anything that has moved me this much since Wonder." —Jennifer Niven, author of All the Bright Places

A space-obsessed boy and his dog, Carl Sagan, take a journey toward family, love, hope, and awe in this funny and moving novel for fans of Counting by 7s, Walk Two Moons, and The Curious Incident of the Dog in the Night-Time.
 
11-year-old Alex Petroski loves space and rockets, his mom, his brother, and his dog Carl Sagan—named for his hero, the real-life astronomer. All he wants is to launch his golden iPod into space the way Carl Sagan (the man, not the dog) launched his Golden Record on the Voyager spacecraft in 1977. From Colorado to New Mexico, Las Vegas to L.A., Alex records a journey on his iPod to show other lifeforms what life on earth, his earth, is like. But his destination keeps changing. And the funny, lost, remarkable people he meets along the way can only partially prepare him for the secrets he'll uncover—from the truth about his long-dead dad to the fact that, for a kid with a troubled mom and a mostly not-around brother, he has way more family than he ever knew.

Jack Cheng's debut is full of joy, optimism, determination, and unbelievable heart. To read the first page is to fall in love with Alex and his view of our big, beautiful, complicated world. To read the last is to know he and his story will stay with you a long, long time.
The brief reviews from other known authors and institutions on the back of the book sparked everyone's interest, and we're all curious how this adventure story goes.

Instead of chapters, the book introduced us to "recordings" as a new way of dividing the story.

Aside from the adventurous Alex, and how he wanted other beings to know more about the planet, we also love his dog, Carl Sagan. Alex tells us more about the planet we live in and his determination is inspiring!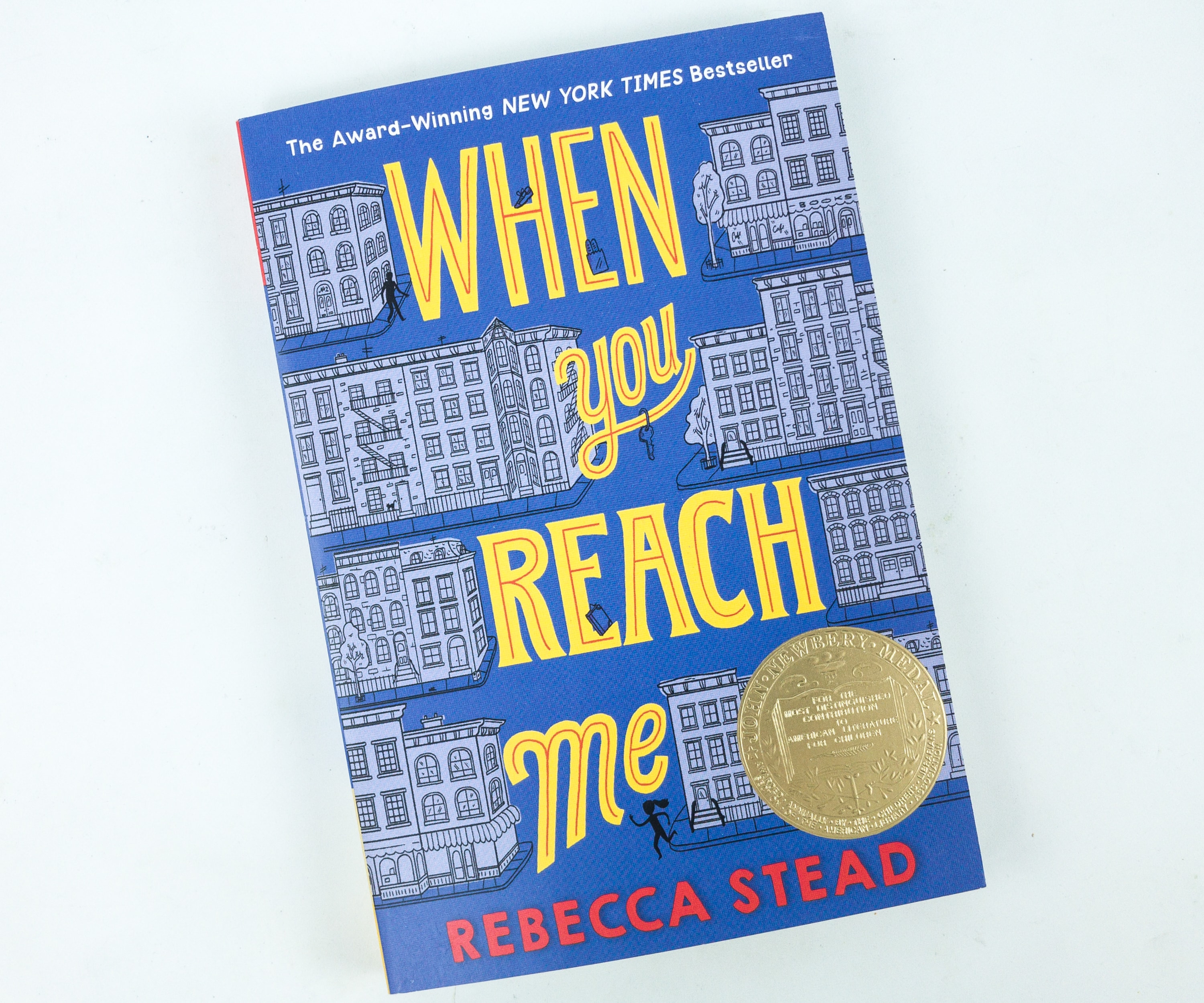 When You Reach Me by Rebecca Stead ($13.64)
This Newbery Medal winner that has been called "smart and mesmerizing," (The New York Times) and "superb" (The Wall Street Journal) will appeal to readers of all types, especially those who are looking for a thought-provoking mystery with a mind-blowing twist.

Shortly after a fall-out with her best friend, sixth grader Miranda starts receiving mysterious notes, and she doesn't know what to do. The notes tell her that she must write a letter—a true story, and that she can't share her mission with anyone.

It would be easy to ignore the strange messages, except that whoever is leaving them has an uncanny ability to predict the future. If that is the case, then Miranda has a big problem—because the notes tell her that someone is going to die, and she might be too late to stop it.
The way the book presented a sneak peek of the story really makes it interesting: how did the one writing letters to Miranda knew stuff before they even happen?
We had a feeling that the story has something to do with time travel or magic. It's really a mystery we have to solve by finishing the book!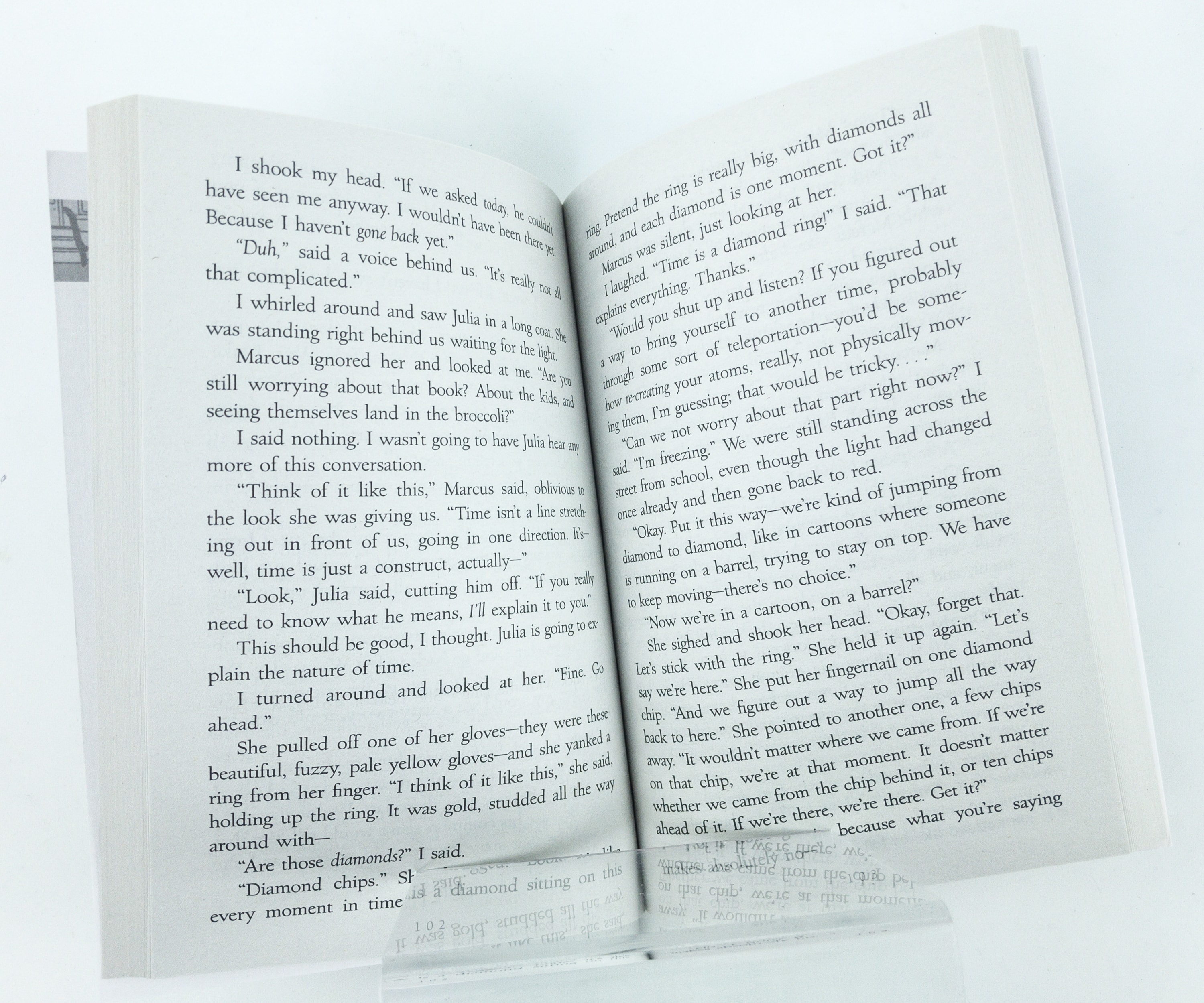 What started as pure curiosity turned to awe. The story is beautiful and it's a really nice read. We got emotional towards the end, and it is worth a re-read!
A Wrinkle In Time by Hope Larson ($12.41)
The world already knows Meg and Charles Wallace Murry, Calvin O'Keefe, and the three Mrs–Who, Whatsit, and Which–the memorable and wonderful characters who fight off a dark force and save our universe in the Newbery award-winning classic A Wrinkle in Time. But in 50 years of publication, the book has never been illustrated. Now, Hope Larson takes the classic story to a new level with her vividly imagined interpretations of tessering and favorite characters like the Happy Medium and Aunt Beast. Perfect for old fans and winning over new ones, this graphic novel adaptation is a must-read.
It's a graphic novel version of A Wrinkle In Time, and we're really excited to delve into it!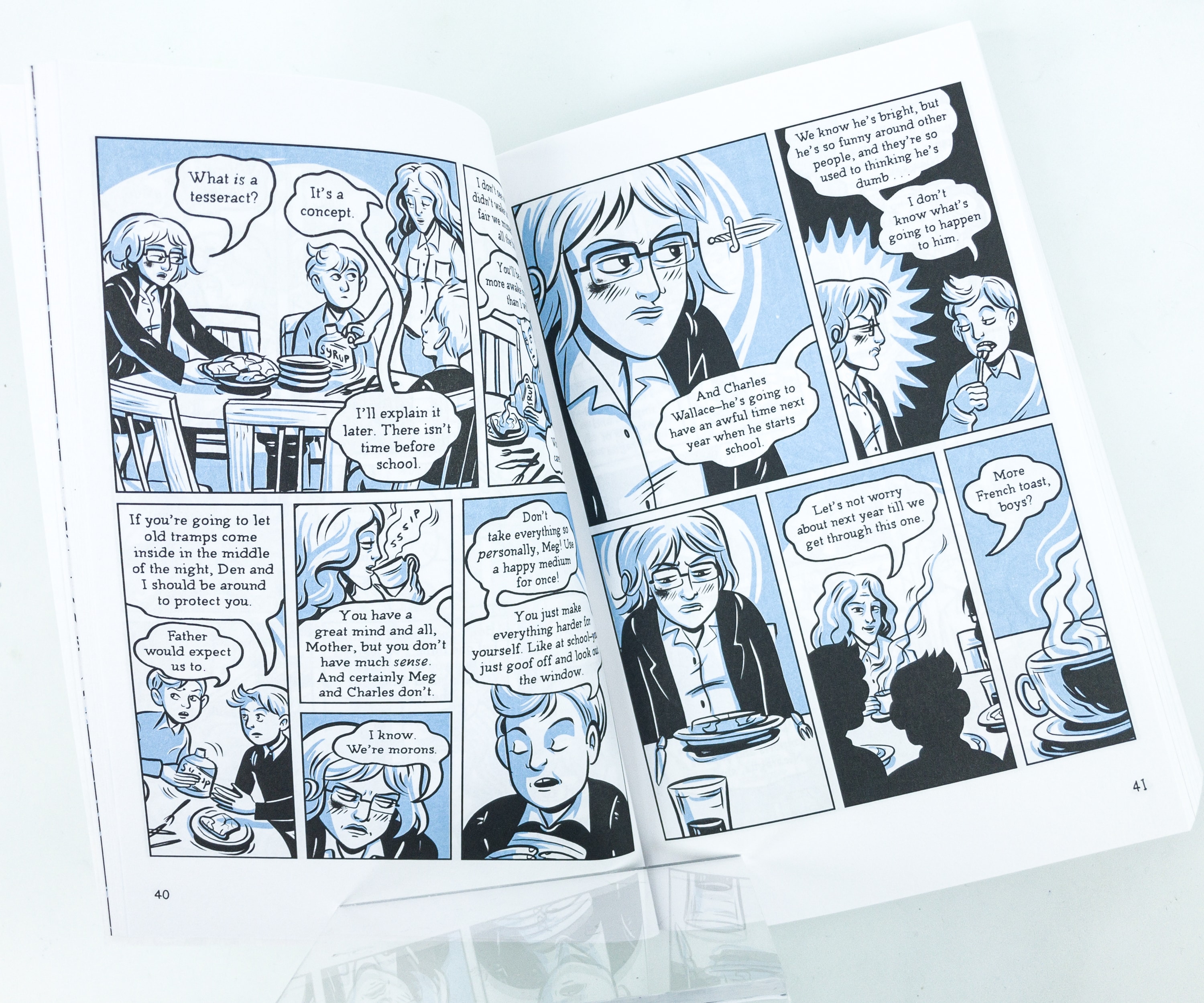 Having an illustrated version of the story makes it more interesting and fun to read. The kids can easily understand the flow of the story too.
This is really one of the timeless tales, and for the past 50 years, the story never failed to draw in more readers, kids and adults alike!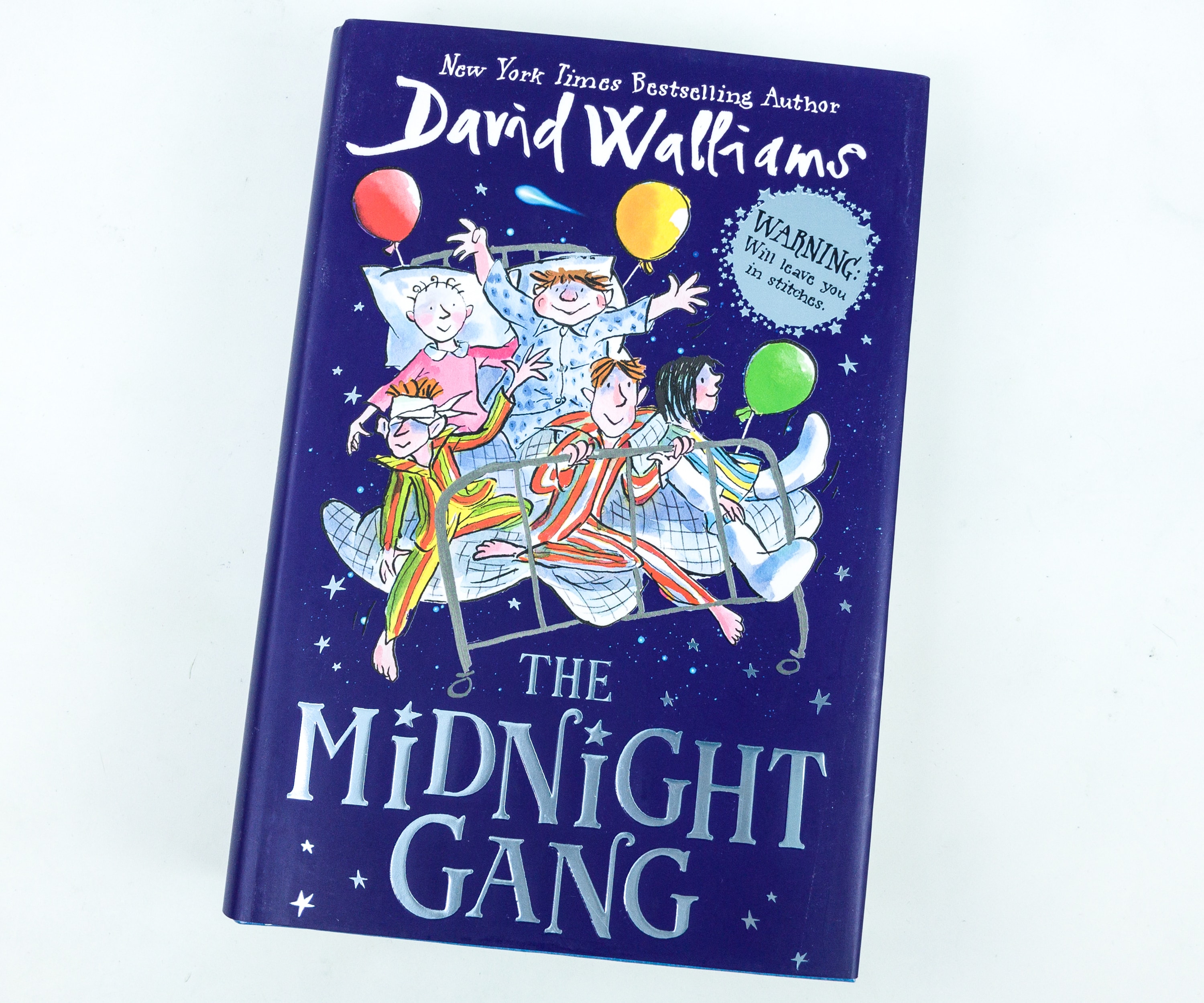 The Midnight Gang by David Williams ($10.48)
Hailed as "the heir to Roald Dahl" by The Spectator, the UK's #1 bestselling children's author, David Walliams, will have fans of Jeff Kinney and Rachel Renee Russell in stitches!

David Walliams burst on to the American scene with his New York Times bestseller Demon Dentist, and now he's bringing his signature humor to the sick ward in The Midnight Gang.

Tom lands in the hospital with a nasty bump on the head after a gym class accident. And things only get worse when he meets the hospital staff, including the wicked matron of the children's ward.. But luckily, Tom's time in the hospital will be anything but boring when he discovers that his fellow patients turn the awful ward into the most wondrous world after lights out

Join the Midnight Gang as they make their wildest dreams come true!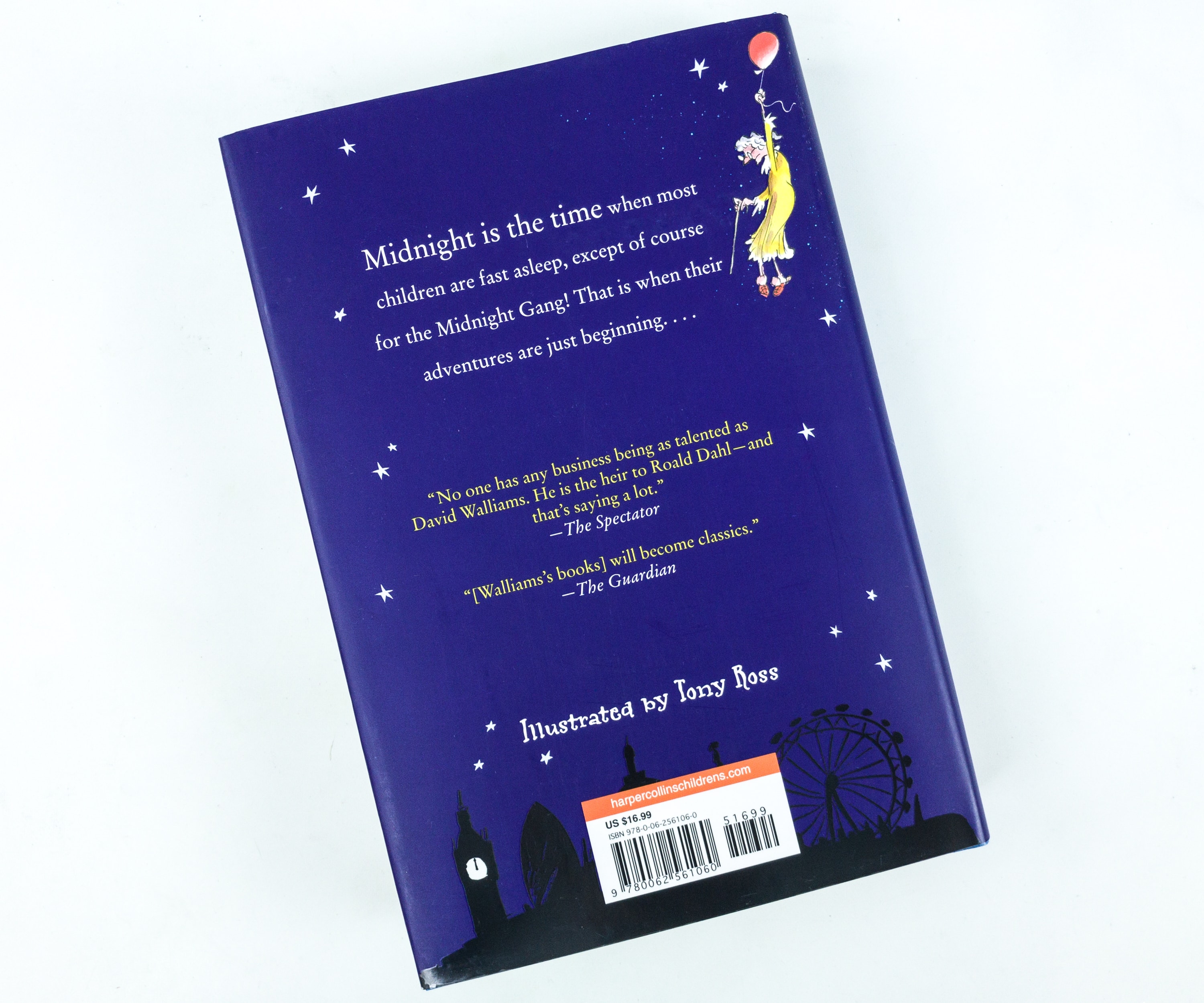 The story is about a group of children calling themselves as the Midnight Gang, as they stay awake during those times to make their fantasies become realities.
When Tom hit his head, he had to stay at the hospital. And what he first thought was a boring time turned interesting as he learned that his ward mates are called the Midnight Gang, staying up late to tell stories of fantasy.
There are also illustrations in the book, although they don't occupy the full page.
Also, they gave emphasis on some of the texts or dialogues in the book by changing the font to bigger ones. The book is all about the children realizing their dreams, and it also inspires the readers to realize their own dreams as well.
Literati made my book-loving kids really happy with their new middle grade Club Phoenix! We are delighted with the graphic novel version of A Wrinkle In Time. The illustrations are awesome and they really appeal to kids. Some of the books are worth a re-read too, like When You Reach Me, which has an interesting plot. We had fun with the Hangman as well. It's such a classic game and I'm glad to play it this time with the whole family! Overall, we're satisfied with this subscription and we're already excited for next month!
Any thoughts on Literati?