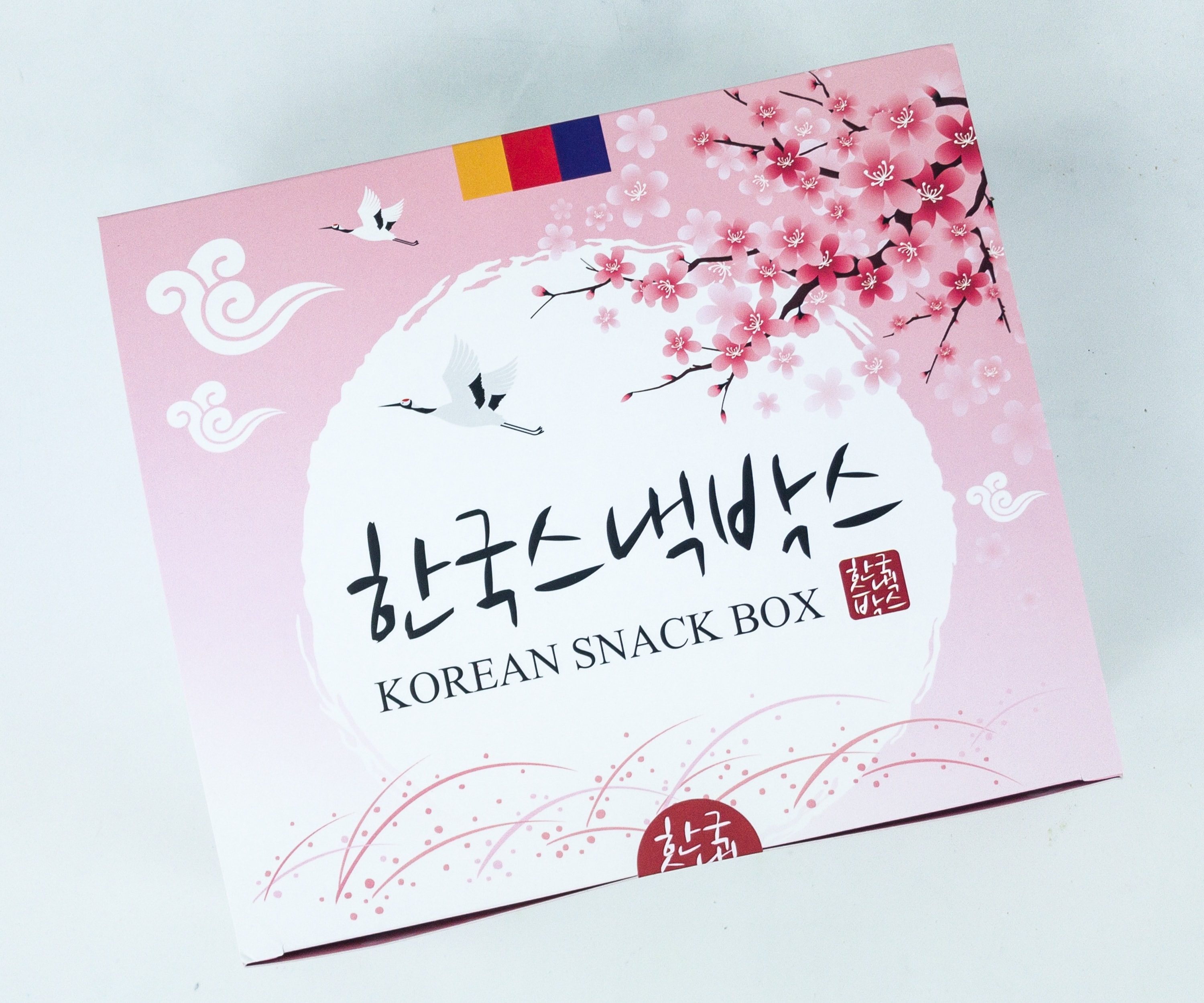 The Korean Snack Box is a monthly subscription box dedicated to premium Korean snacks. The subscription starts at $14.95 each month (Medium and Large boxes available), with free worldwide shipping. Each box comes in a beautiful Bokjumeoni (traditional Korean silk bag) with 5-10 or 10-15 items and tasters. You can now find the previous month box and earlier month's boxes in the Korean Snack box shop.
This is a review of the large $24.95 per month Korean Snack Box.
DEAL: Get $2 off your first subscription box with coupon code HELLOKOREA.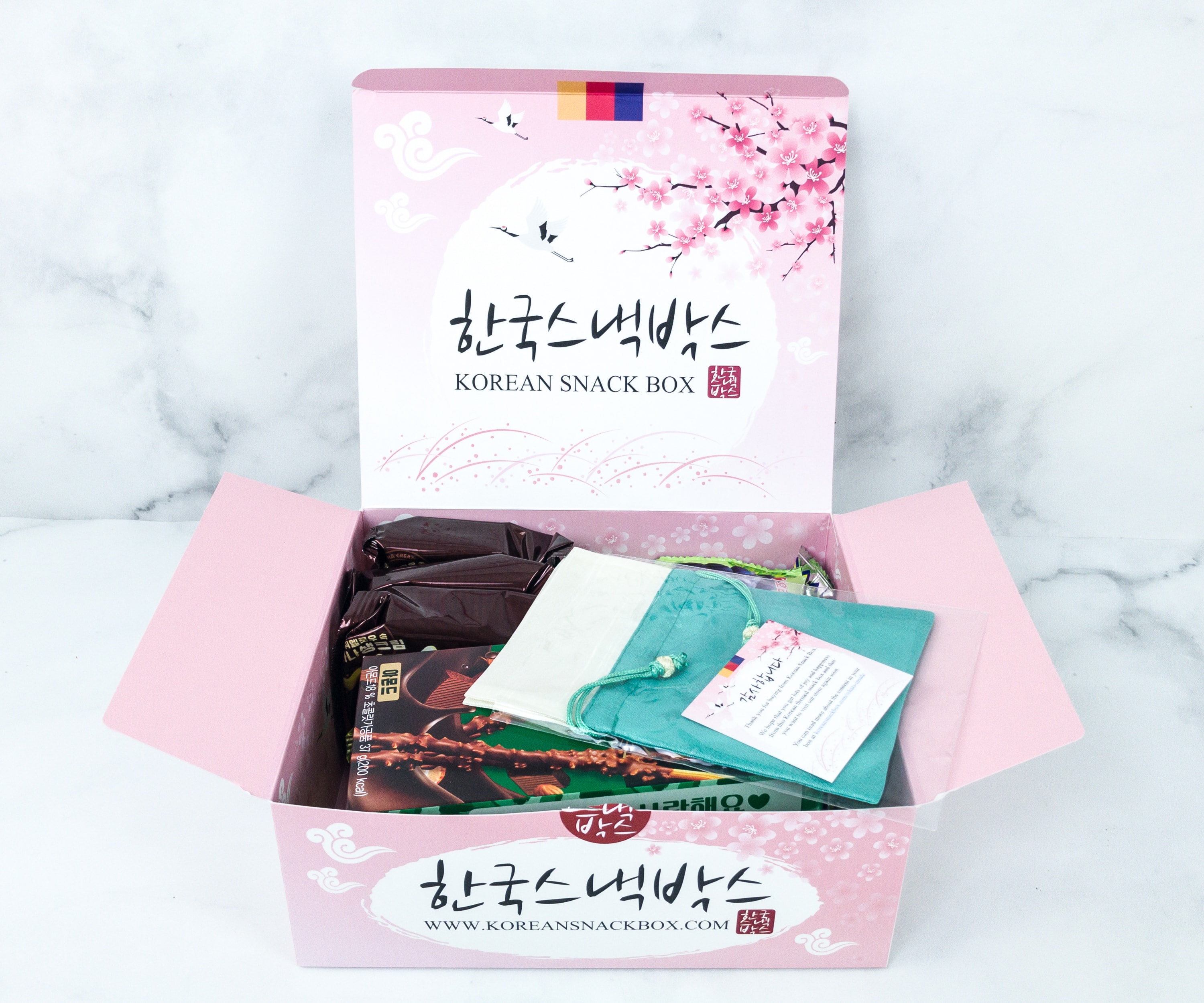 The box has improved. Instead of the usual plain box, this month it's in pink and cherry blossoms-inspired.
The theme for this month is GREEN FORESTS BOX! The box is full to brim.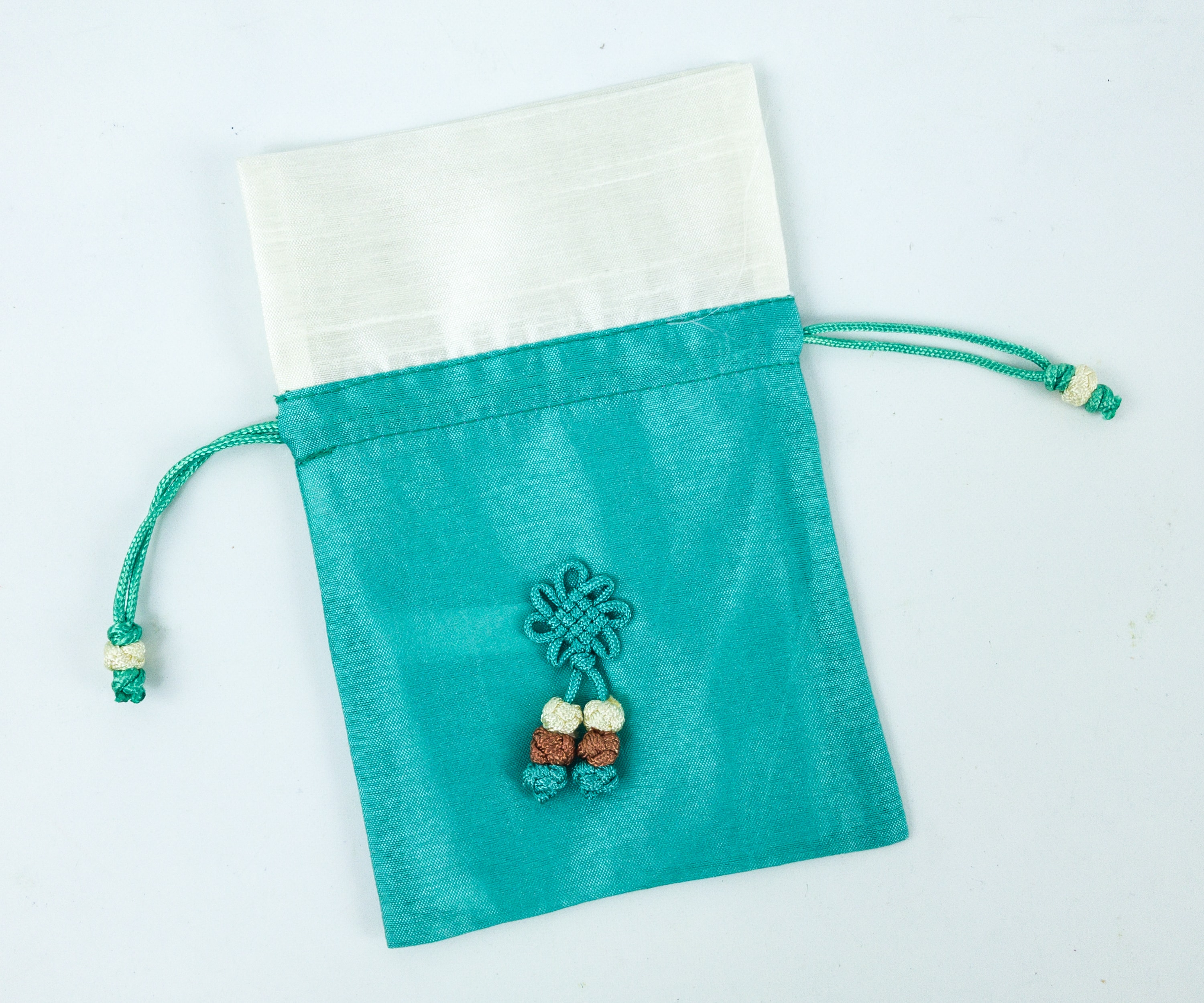 This month's box includes a teal green Bokjumeoni. It is reusable as a purse, pouch, or even as a makeup bag!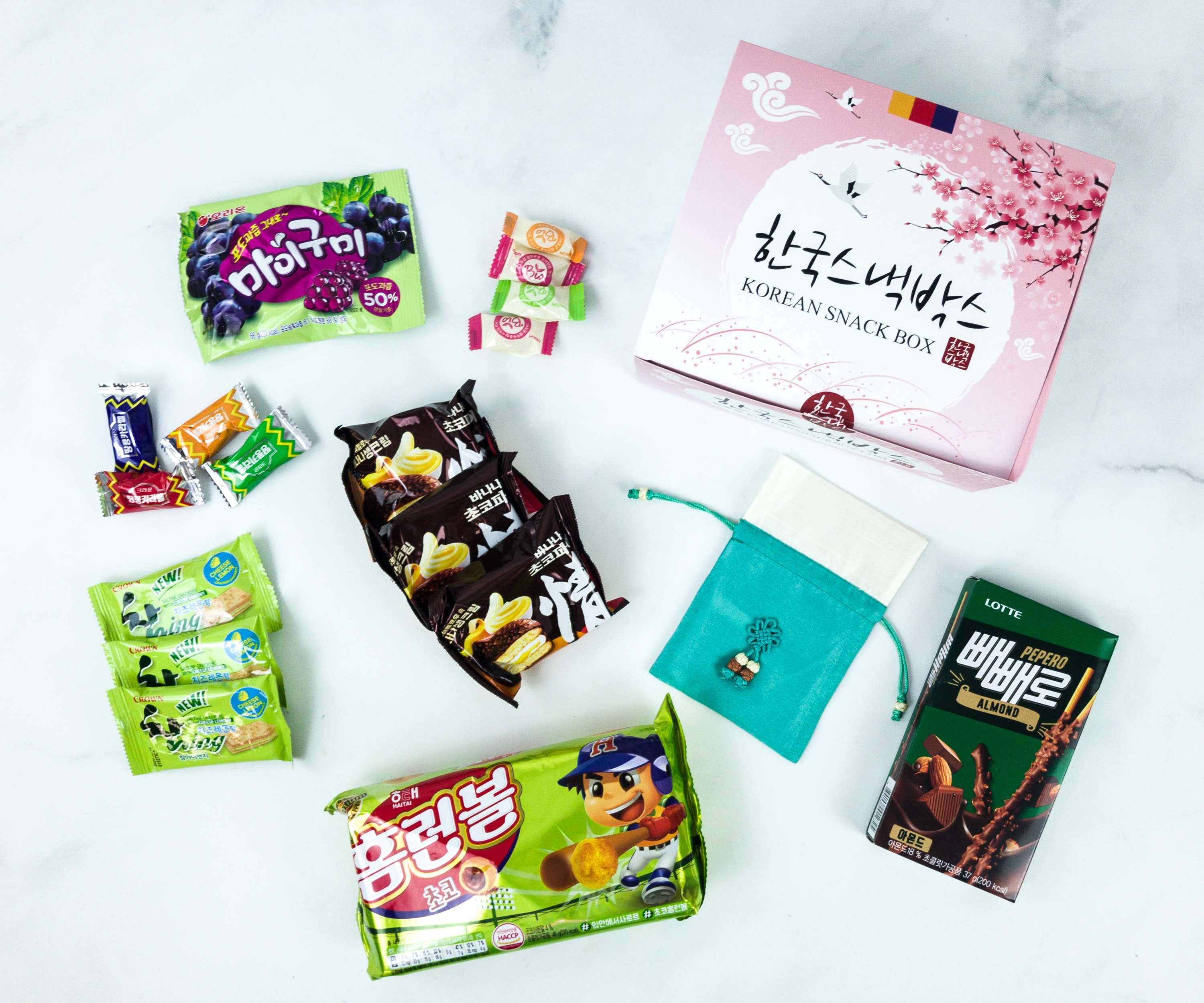 Everything in my box!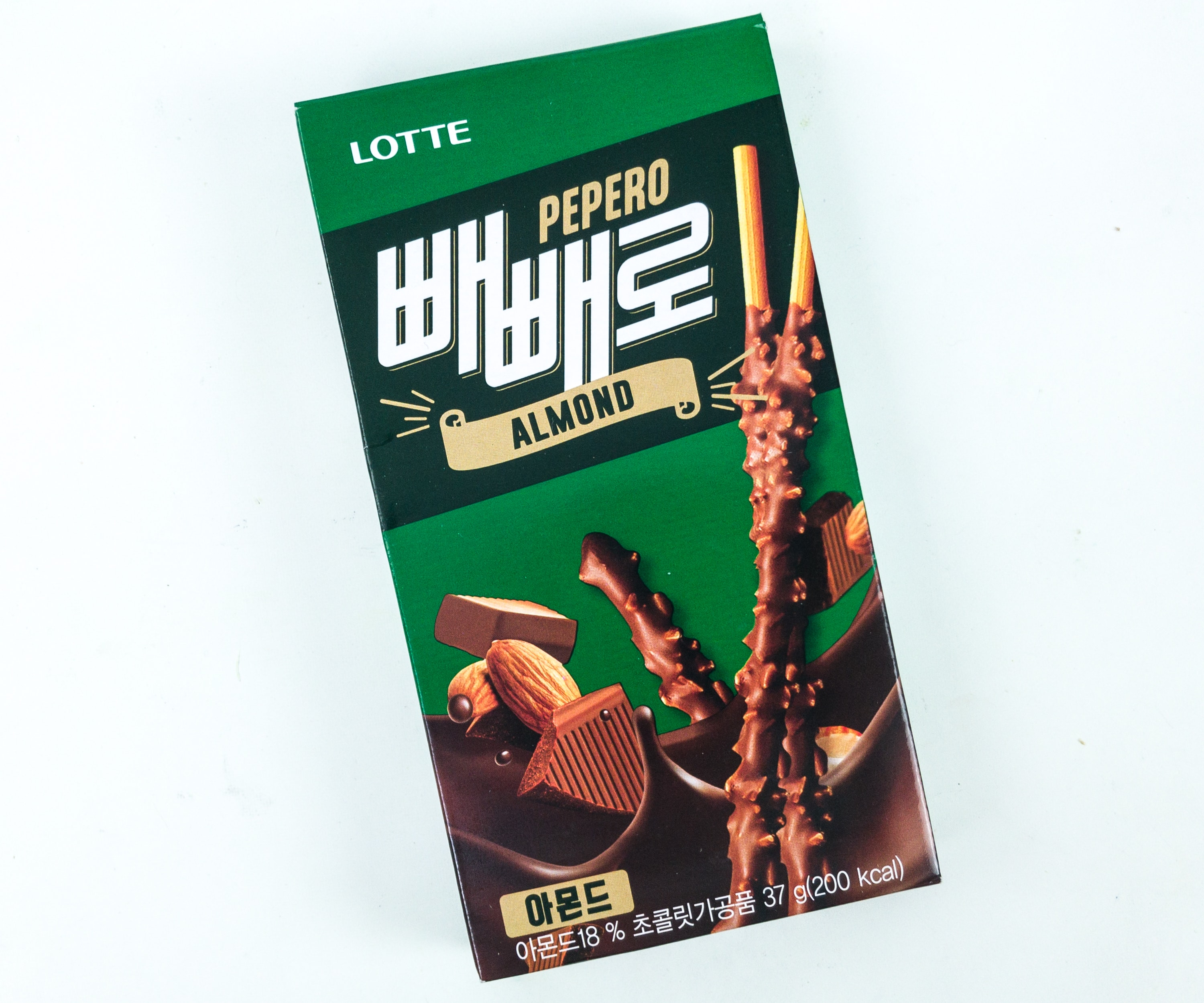 Pepero Almond / 빼빼로 아몬드. Pepero is a staple in most Korean and Asian snack boxes. The Pepero variant from this month's box is simply irresistible. The sticks have always a generous amount of chocolate on them, and the almonds mixed with it are as tasty as ever.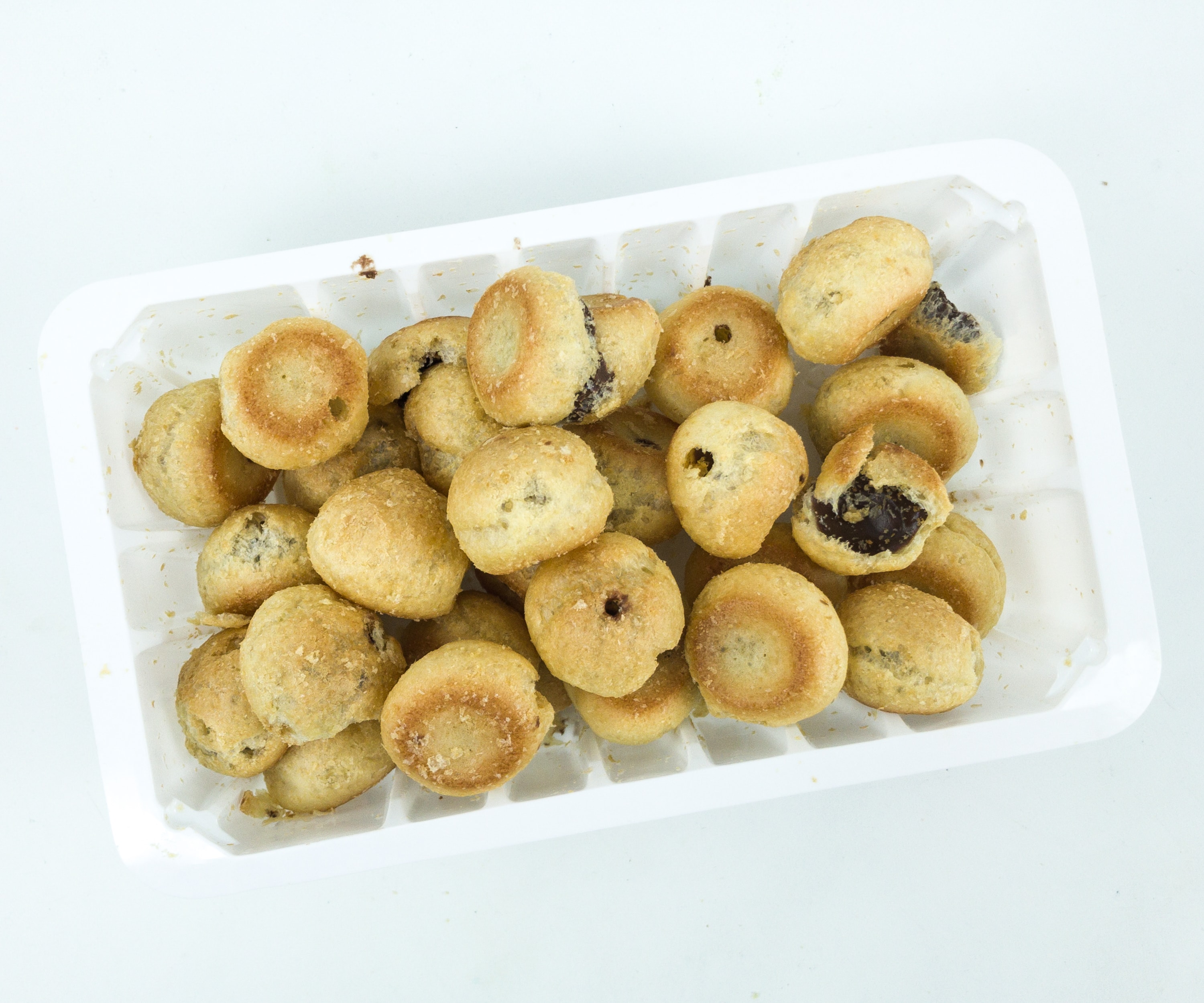 Homerun Ball / 홈런볼 초코 (only in the Large box). Creamy, tasty, and chocolaty, they surely hit a home run with these biscuits! Each piece is round and crispy, with a filling made with luscious chocolate. They're so yummy, that we finished them in a blink of an eye!
Maigumi Podo / 마이구미 포도. Inside the pack are grape-flavored gummies, which are also grape-shaped! Each piece is soft and chewy. The burst of flavor in every bite makes it so satisfying.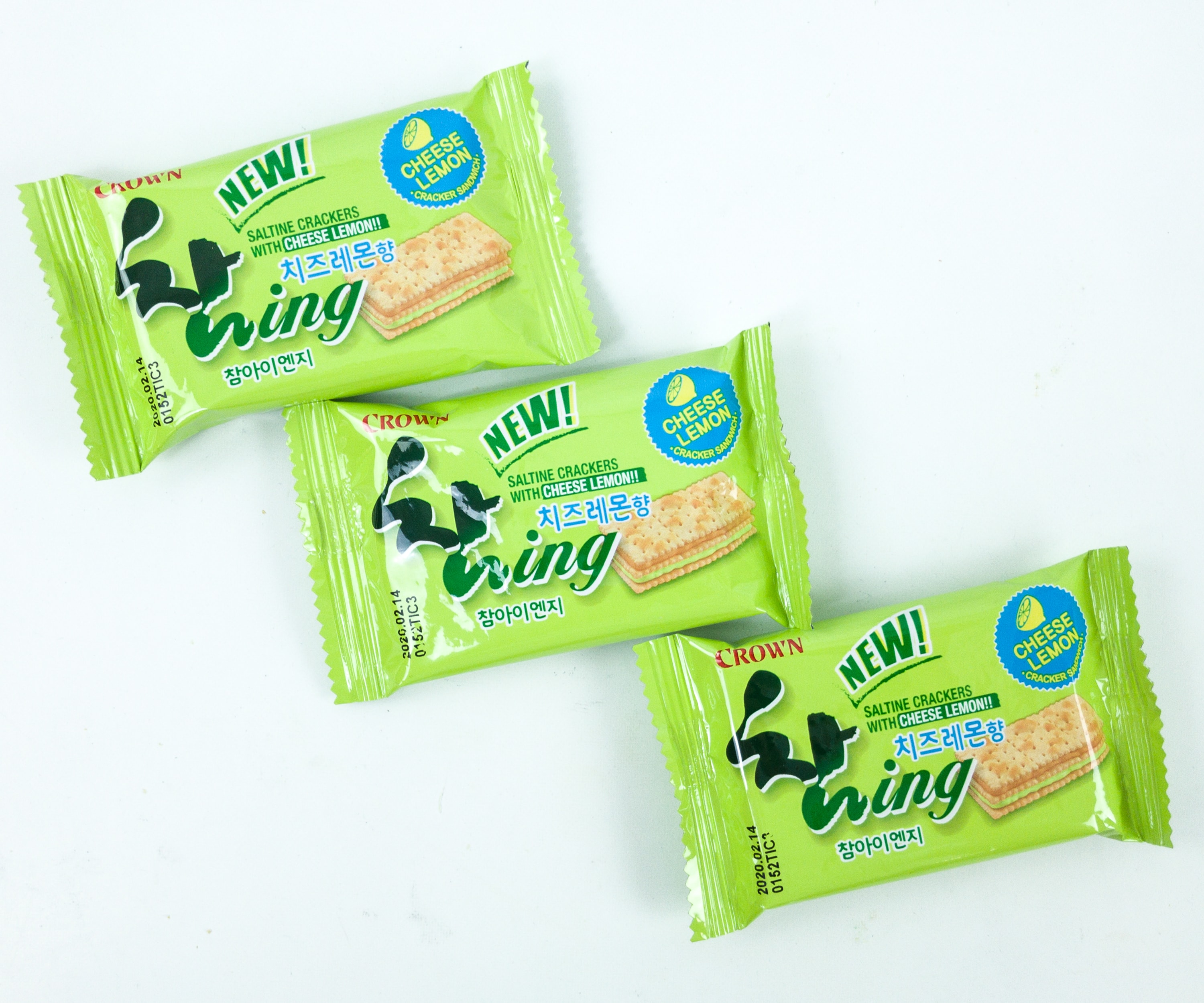 Chaming Cheese Lemon / 참아이엔지 치즈레몬. We got 3 individually wrapped crackers featuring a delectable lemon-infused cream cheese fillings. They're crunchy and flavorsome, making a perfect pair with hot beverages for a filling afternoon snack.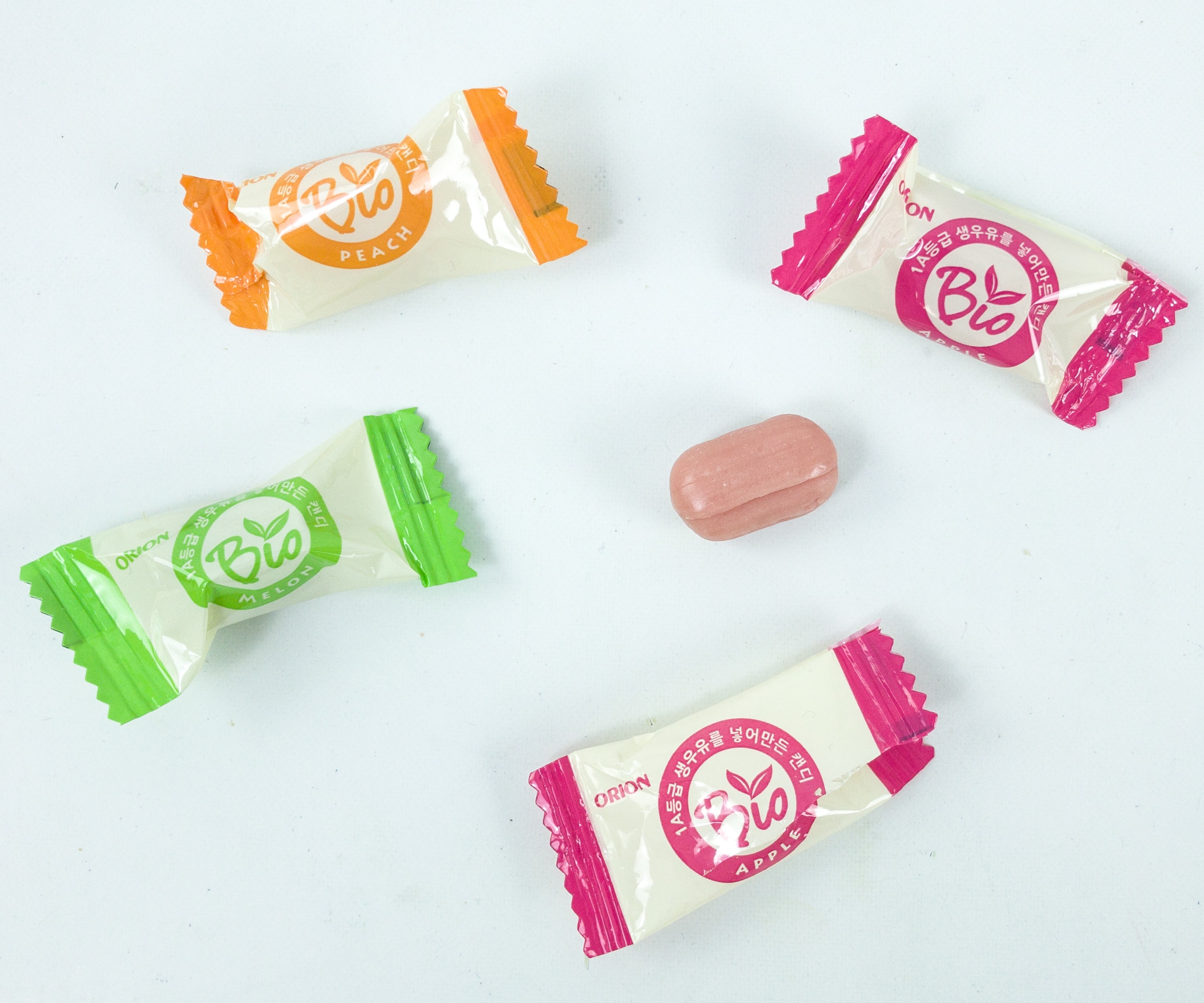 Bio Fruit Juice Candy 바이오생과즙캔디. It's a soft and super chewy candy that features a variety of fruit flavors, including apple, melon, and peach. These candies are also made with milk, giving them a creamier mouthfeel. We got 5 of them in the box and we wish there are more because they're so good!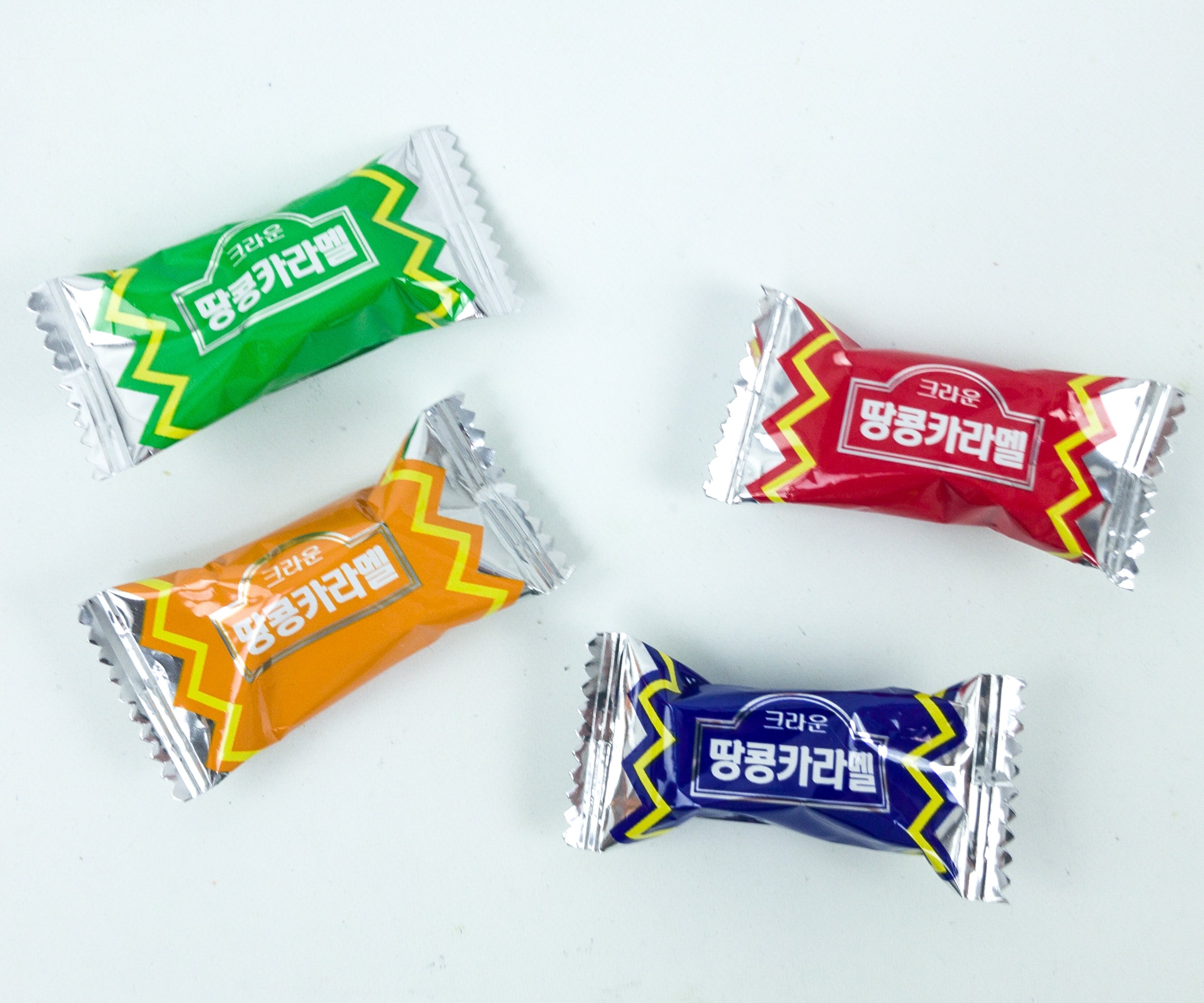 Peanut Caramel / 땅콩 카라멜. Caramel candies are one of the most popular sweets in Korea. This version of caramel candy is pretty unique as it also comes with a blend of tasty peanut butter and toffee. It's an ideal candy to have during long travels, it's pretty energizing. We also got 5 pieces of these in the box.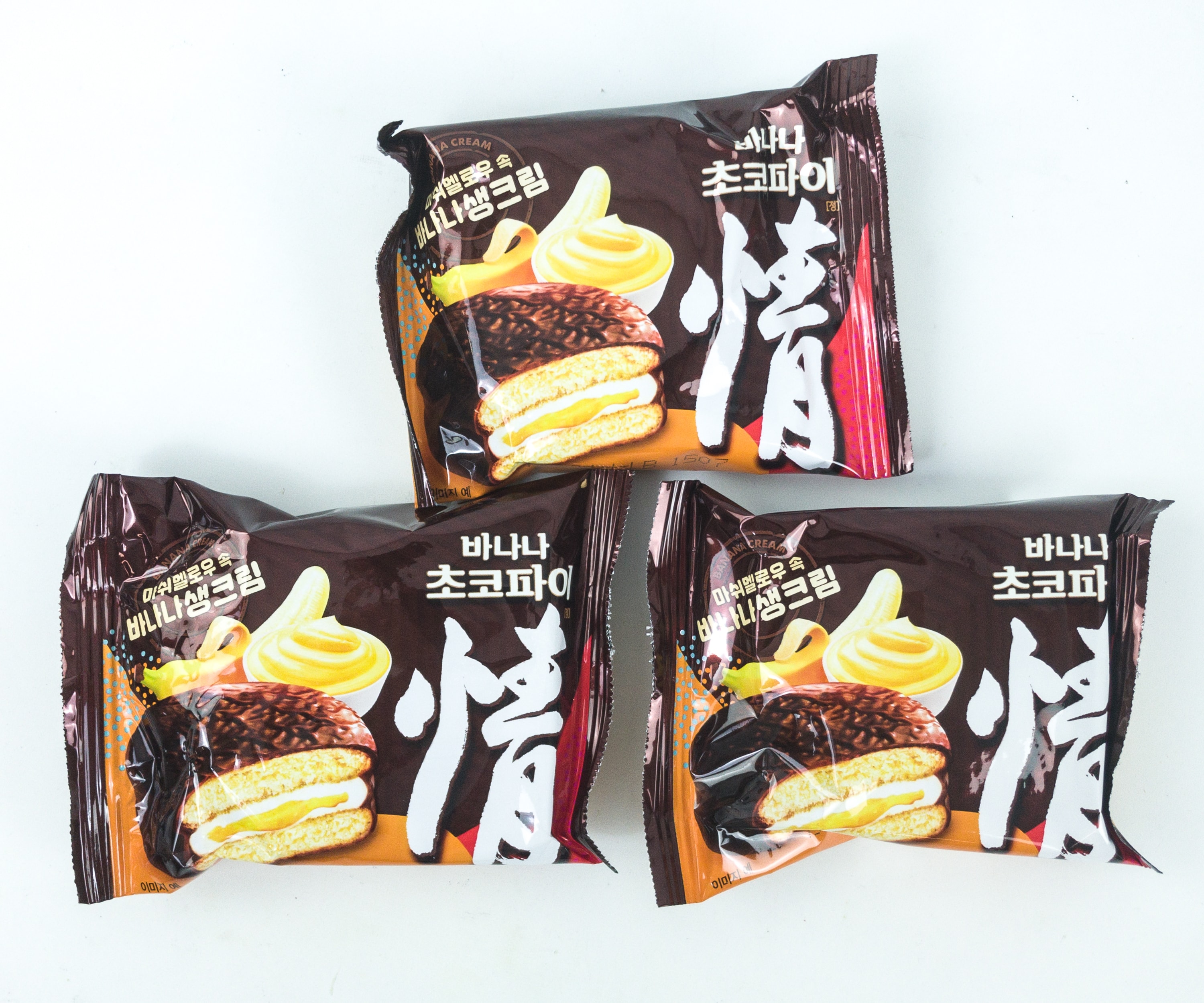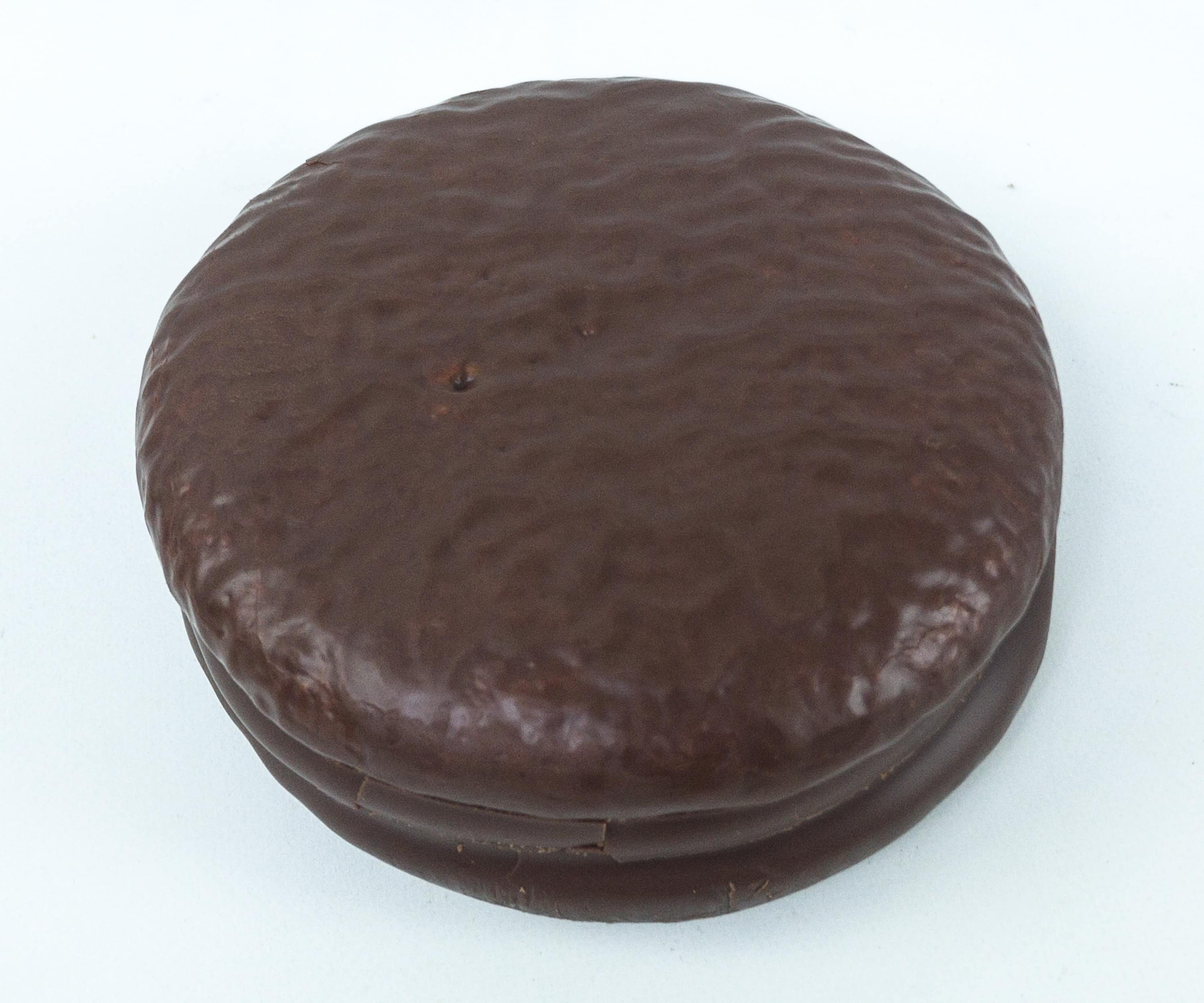 Choco Pie Banana / 초코 파이 바나나. Another staple in our box is choco pie! It's a chocolate-coated soft cake snack, and this time, we got them with banana-flavored fillings. The pie itself is so filling, it makes a perfect pair with milk or hot chocolate. I'm happy I got three of them in the box, I can save some for the next day.
Korean Snack Box filled with another amazing curation of sweet and chocolaty treats, and that really made me happy so much!
Getting this box every month makes us more familiar with Korean snacks, giving us a chance to appreciate them more. As always, Korean Snack Box included a nice variety of snacks this month, which included sweet candies and tasty biscuits. We even got our forever favorite Pepero and choco pies! Another thing we love about this subscription is that they include more than one serving for some of the snacks, making them perfect for sharing. All in all, it's a wonderful subscription for Korean snack lovers! We're excited about future boxes!
What do you think of Korean Snack Box?