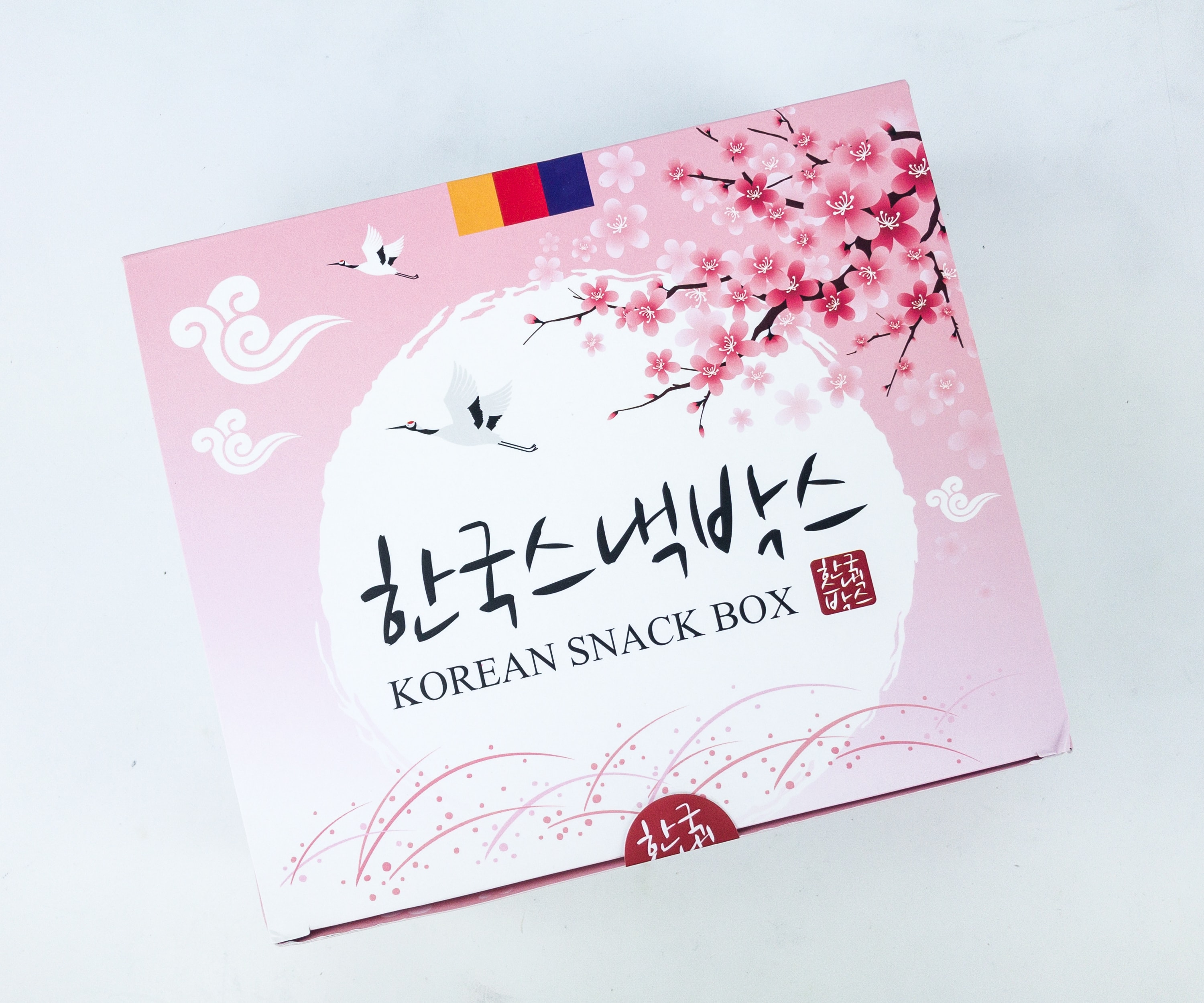 The Korean Snack Box is a monthly subscription box dedicated to premium Korean snacks. The subscription starts at $14.95 each month (Medium and Large boxes available), with free worldwide shipping. Each box comes in a beautiful Bokjumeoni (traditional Korean silk bag) with 5-10 or 10-15 items and tasters. You can now find the previous month box and earlier month's boxes in the Korean Snack box shop.
This is a review of the large $24.95 per month Korean Snack Box.
DEAL: Get $2 off your first subscription box with coupon code HELLOKOREA.
Use the coupon code BACKTOSCHOOL to get 20% off your first Korean Snack Box! Ends 8/31.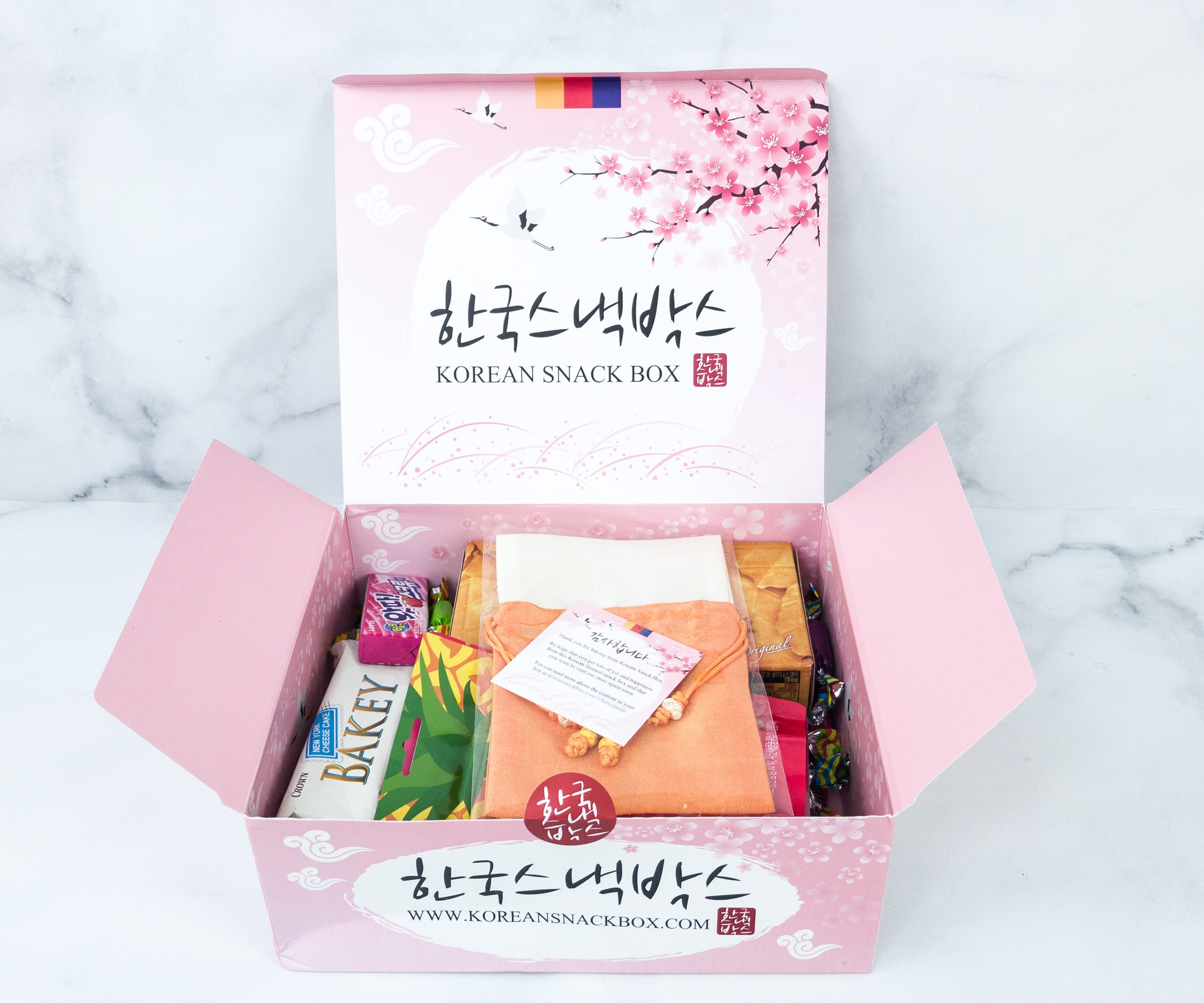 The box has improved. Instead of the usual plain box, this month it's in pink and cherry blossoms-inspired.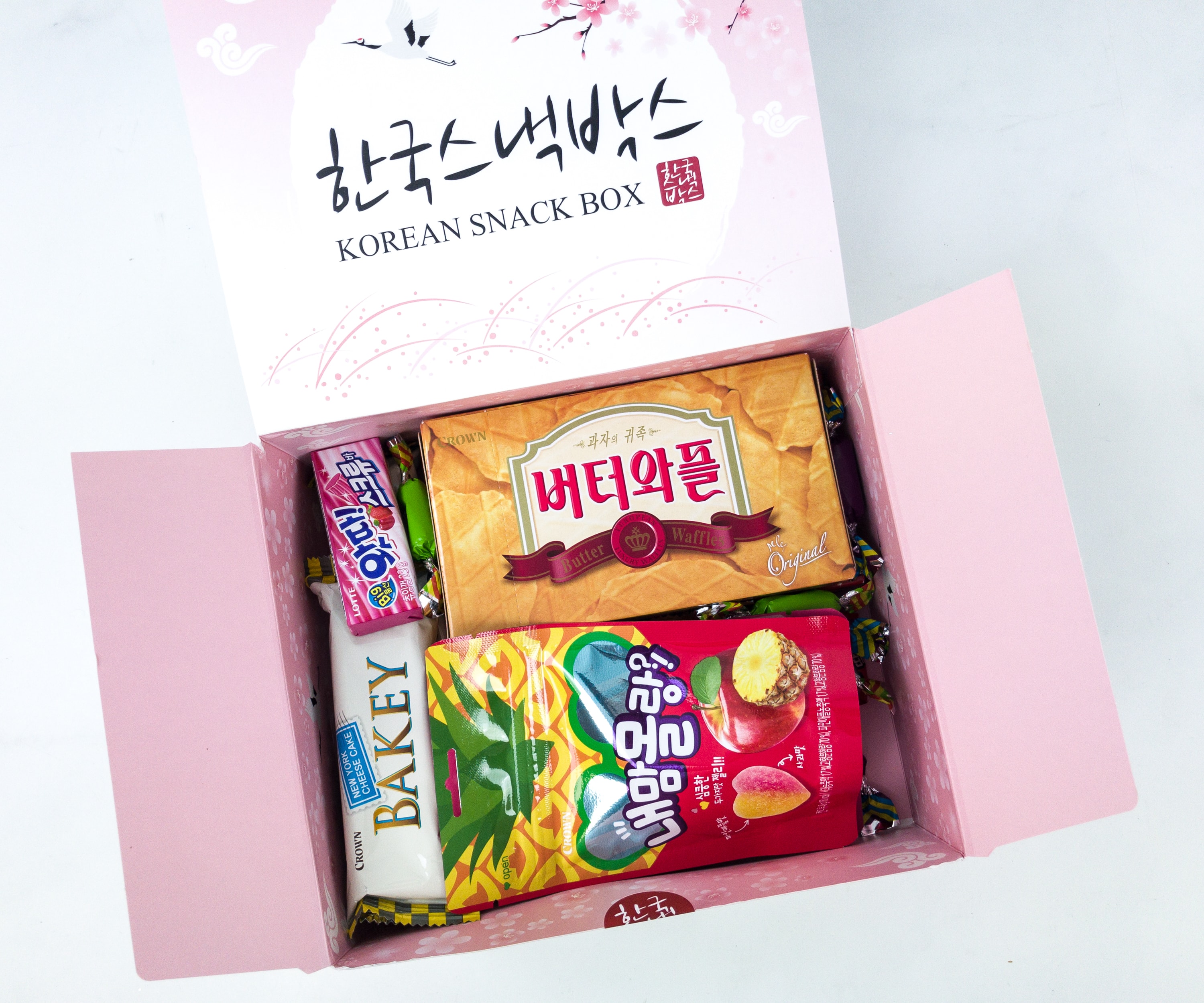 The theme for this month is RAINY MOVIE NIGHT BOX!
The card did not list the items in the box. Instead, they informed us that more information about the box contents can be found in their website.
This month's box includes a teal green Bokjumeoni. It is reusable as a purse, pouch, or even as a makeup bag!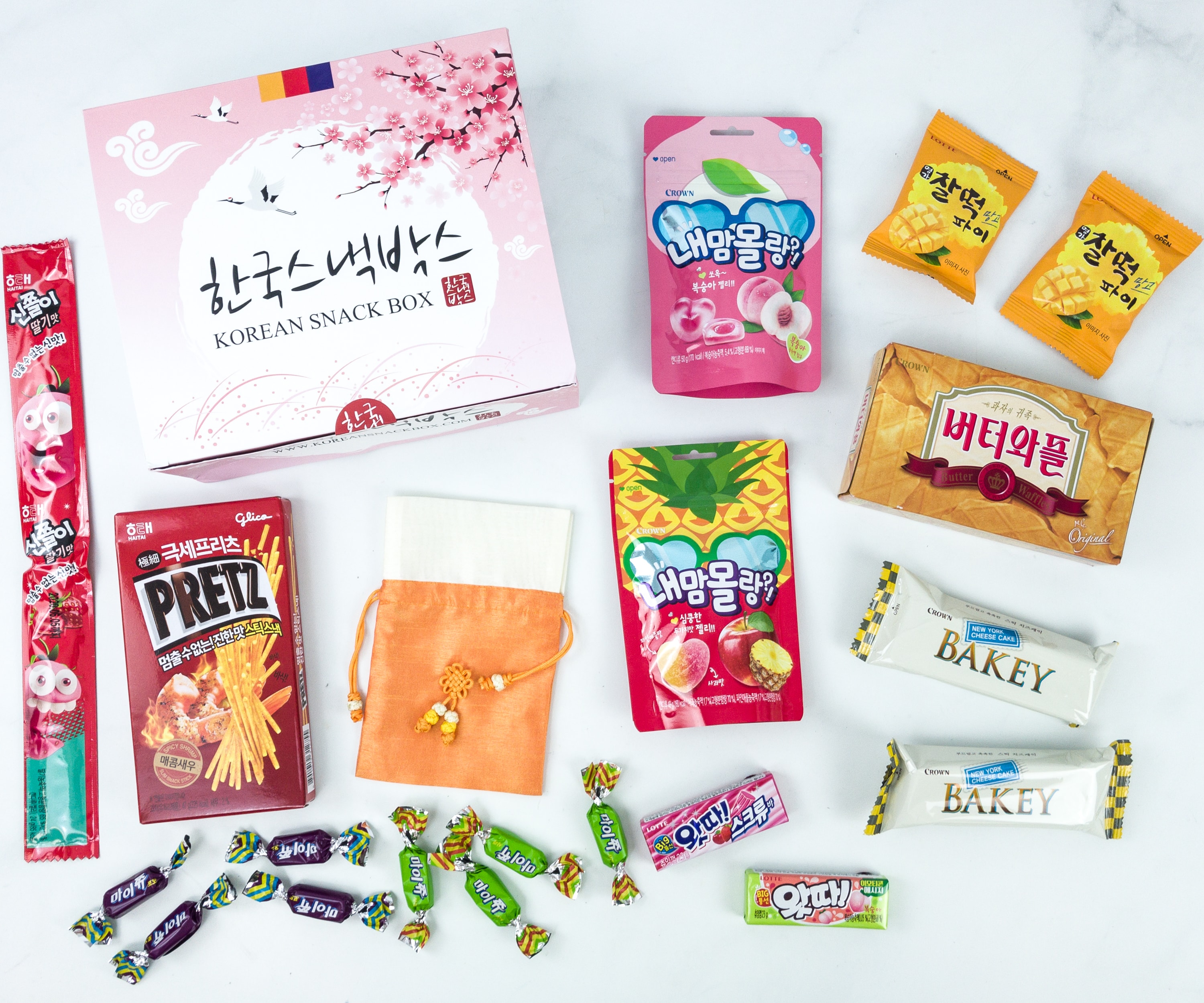 Everything in my box!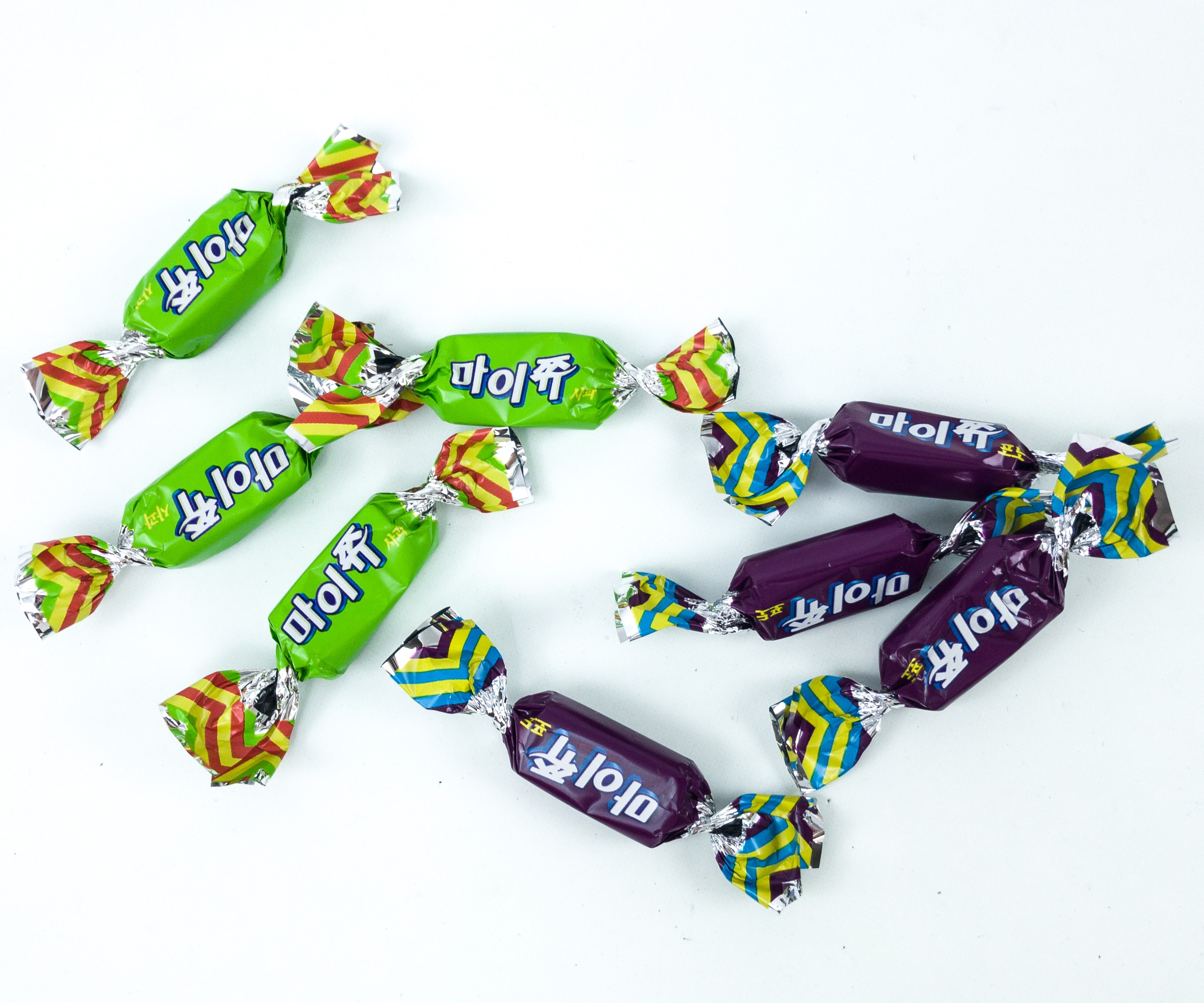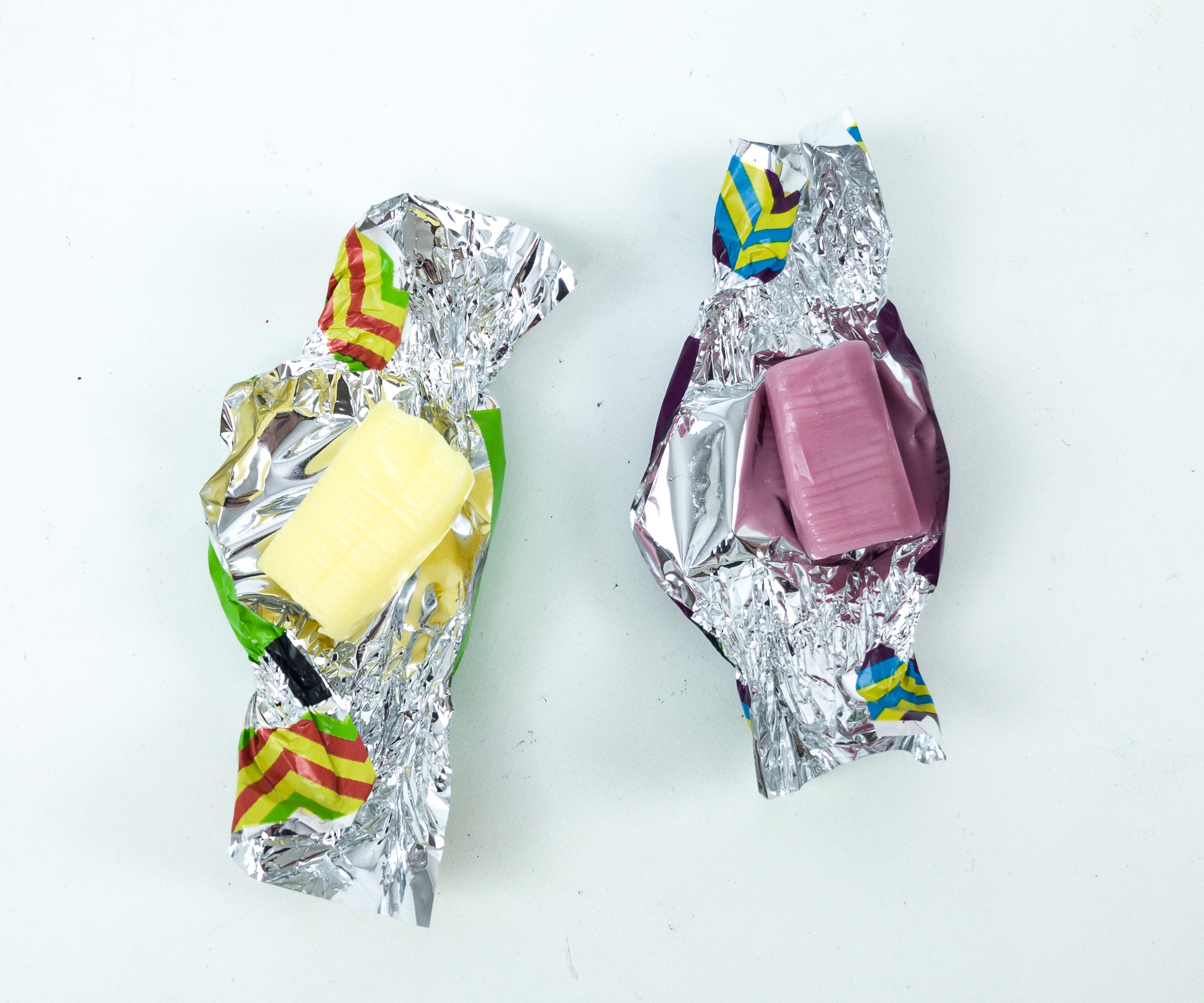 Mychew Apple Grape / 마이쮸 사과 포도. We got 2 flavors of these yummy candies: apple and grapes! Both are chewy and flavorful, and their fruitiness actually reminds me of Starburst. The box included 4 pieces for each flavor.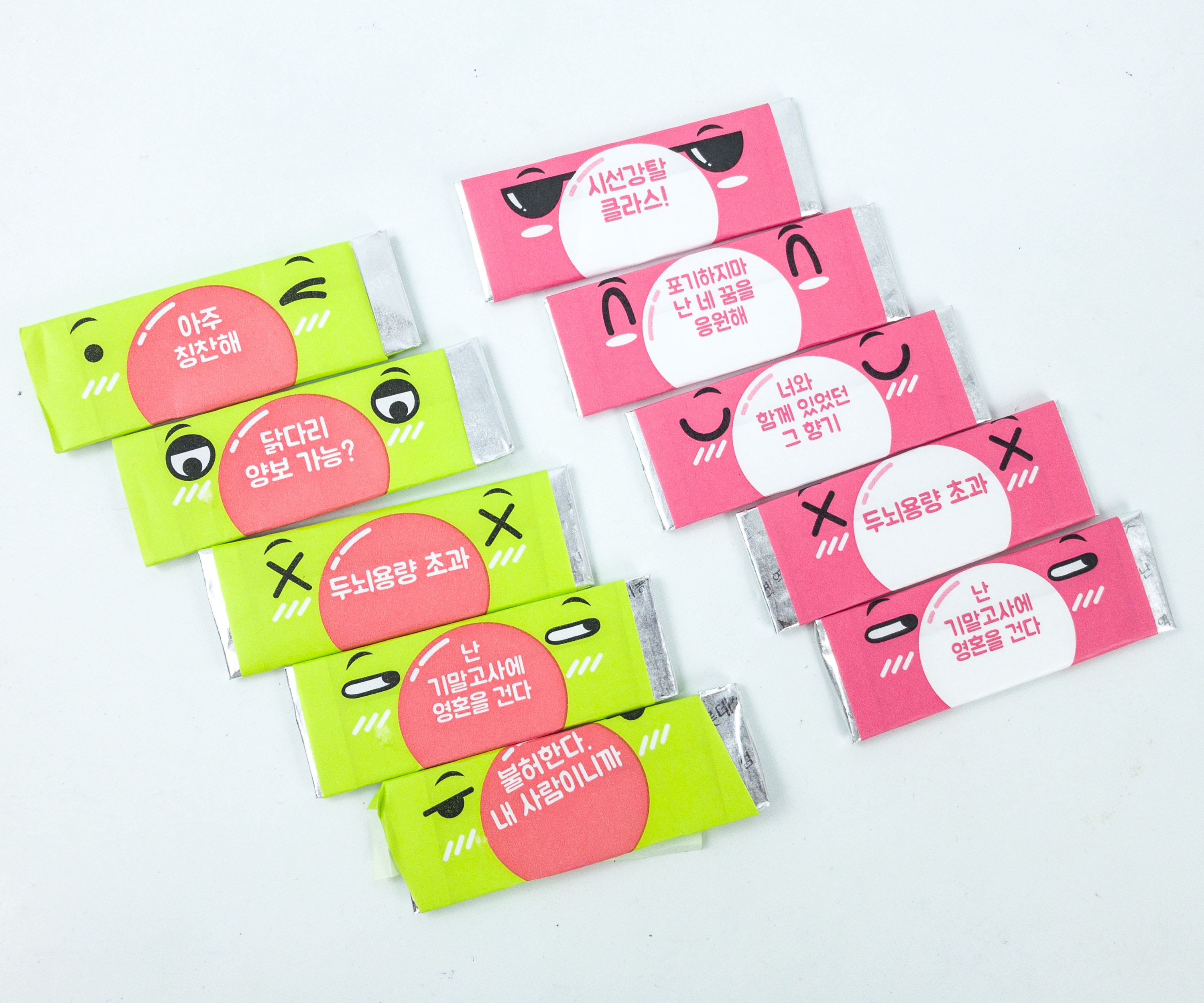 Oatda! / 왔따. We're also getting a taste of these fruity Korean bubble gum! They came in 2 flavors, strawberry and peach, and there are 5 pieces for each flavor. These were softer than the gums we're used to but they're definitely more flavorful. I like their scent as well.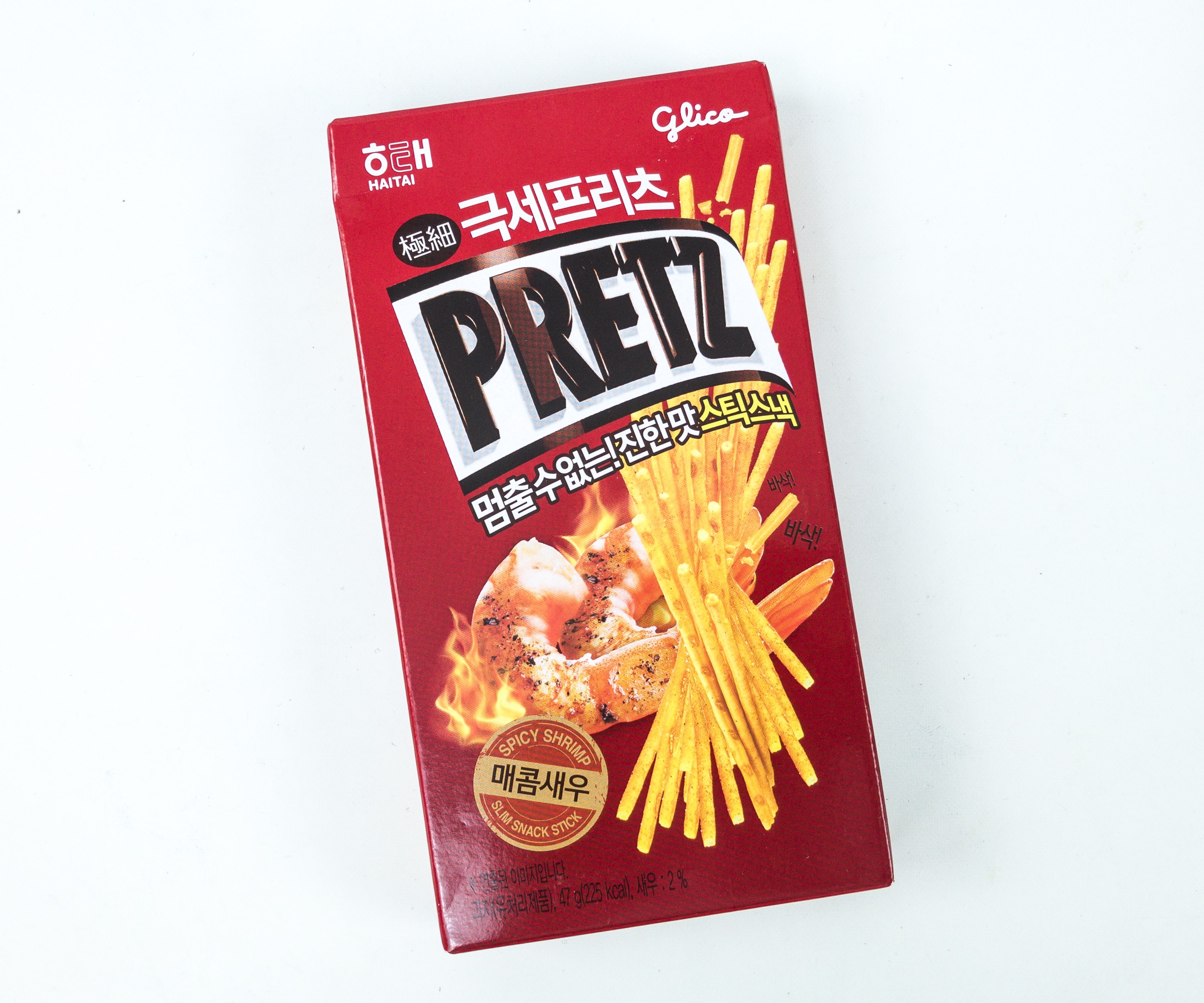 Pretz Spicy Shrimp / 극세프리츠. Pretz is similar to Pocky sticks. Each cookie stick is slim and easy to munch on. We got them in spicy shrimp flavor, but they weren't too overwhelming on the tastebuds. They had just the right amount of spice.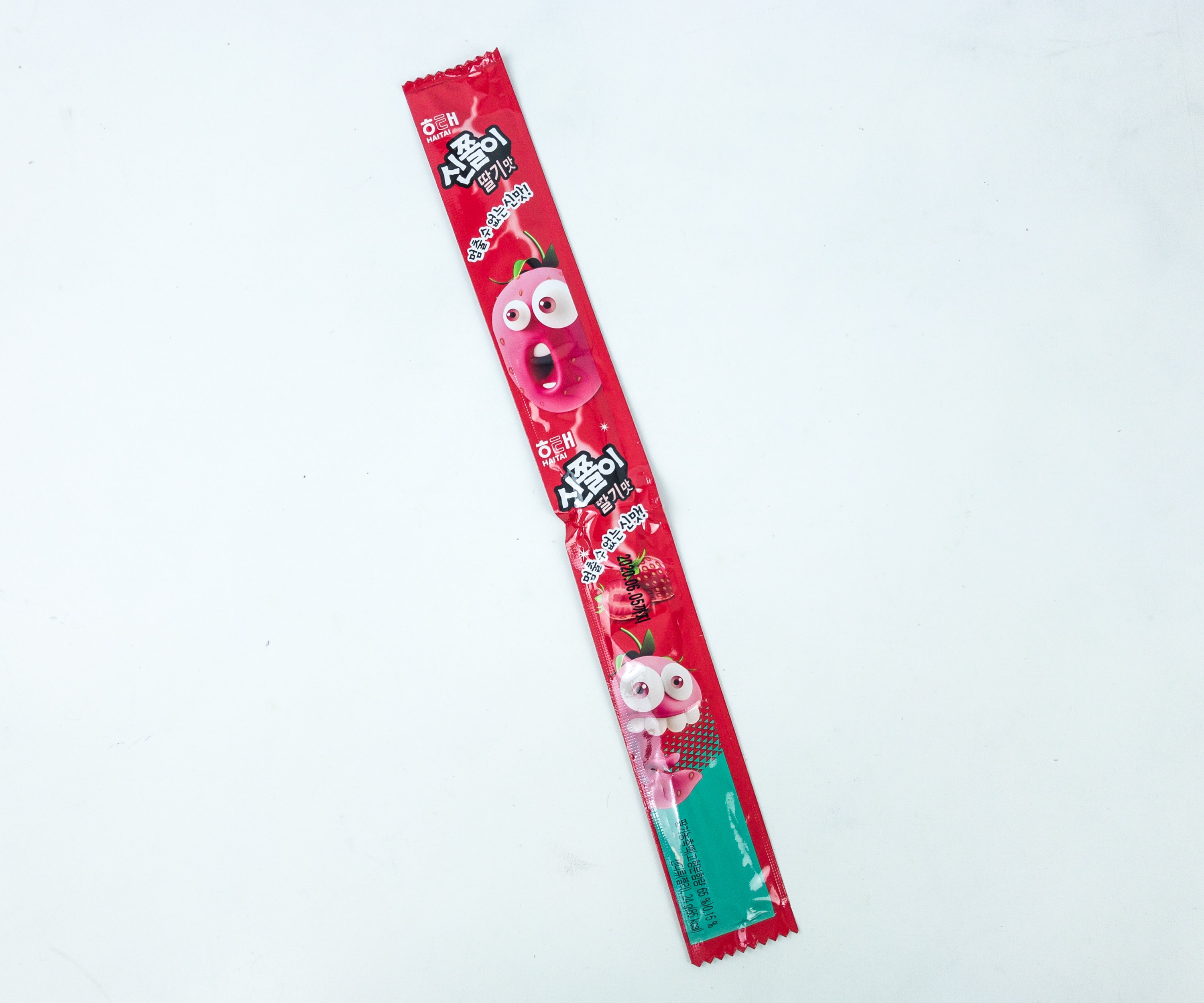 Sinjuri / 신쫄이. It's a strawberry-flavored candy which looks similar to sour belts. It's also dusted with sour sugar!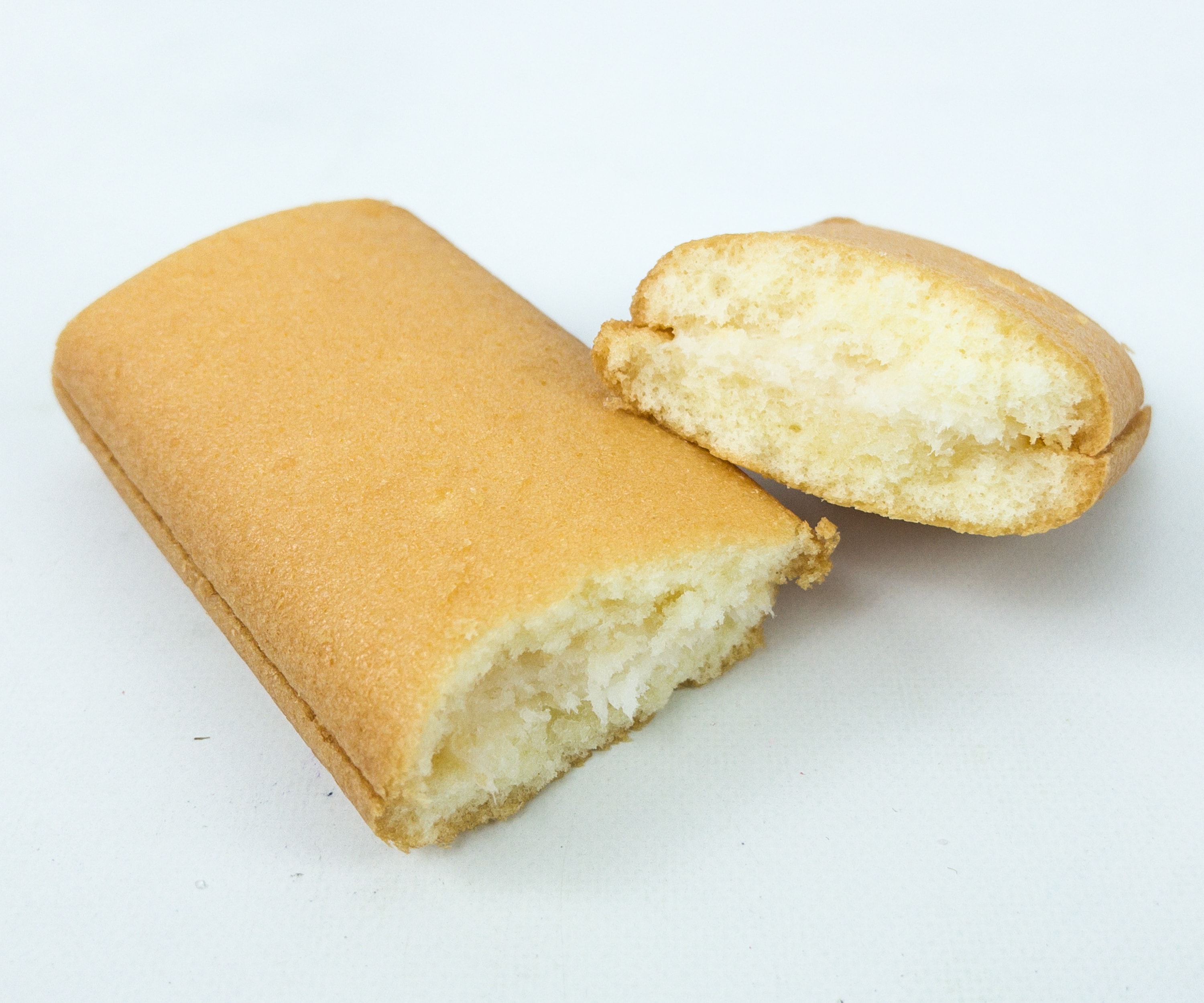 Bakey Cheesecake / 배이키. Did you see how beautiful that cheesecake is?! It definitely tastes as good as it looks because the bread was moist and soft, while the filling is quite creamy. It wasn't as cheesy as expected, but it was definitely good. There are 2 individually-wrapped cheesecakes in our box!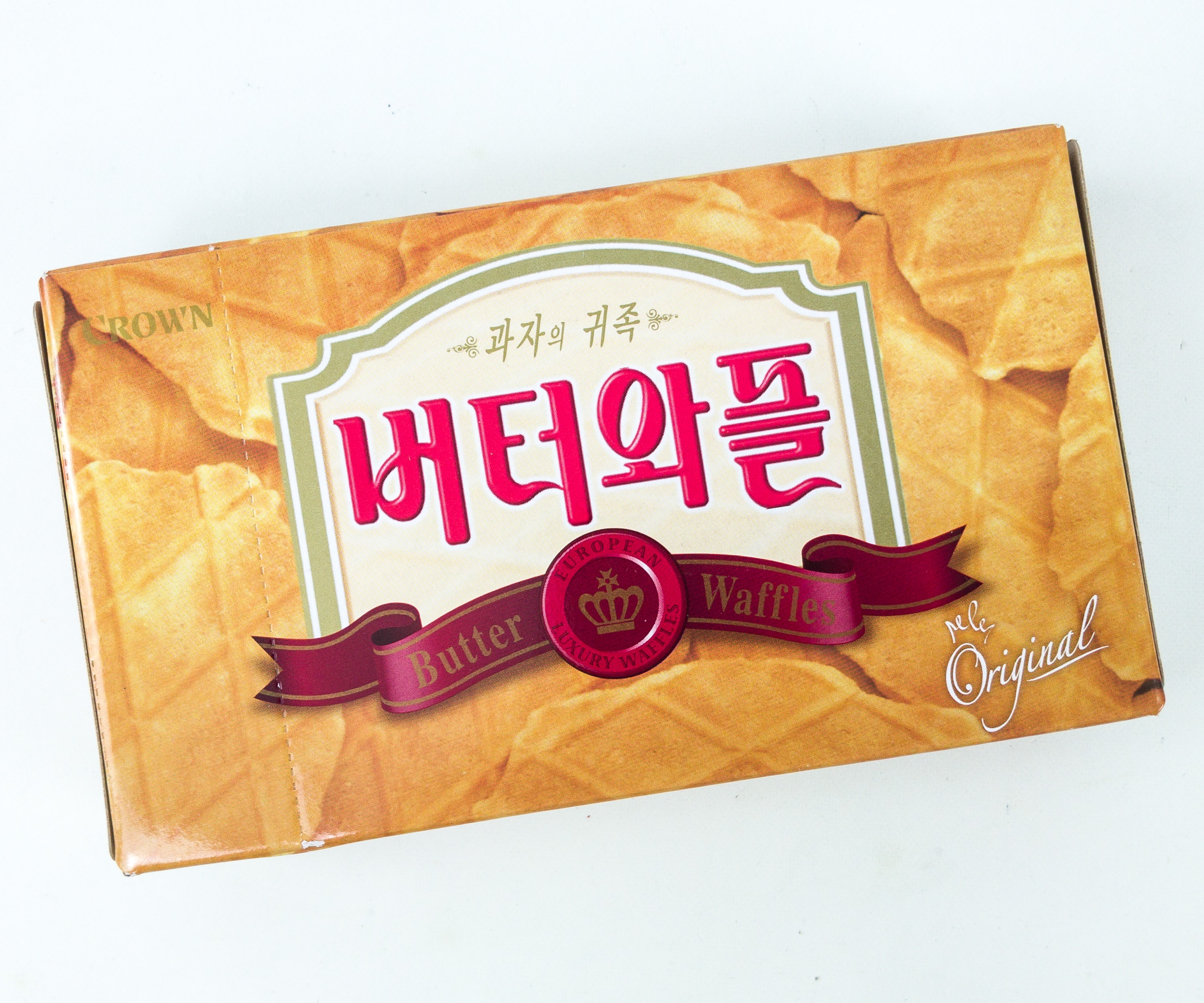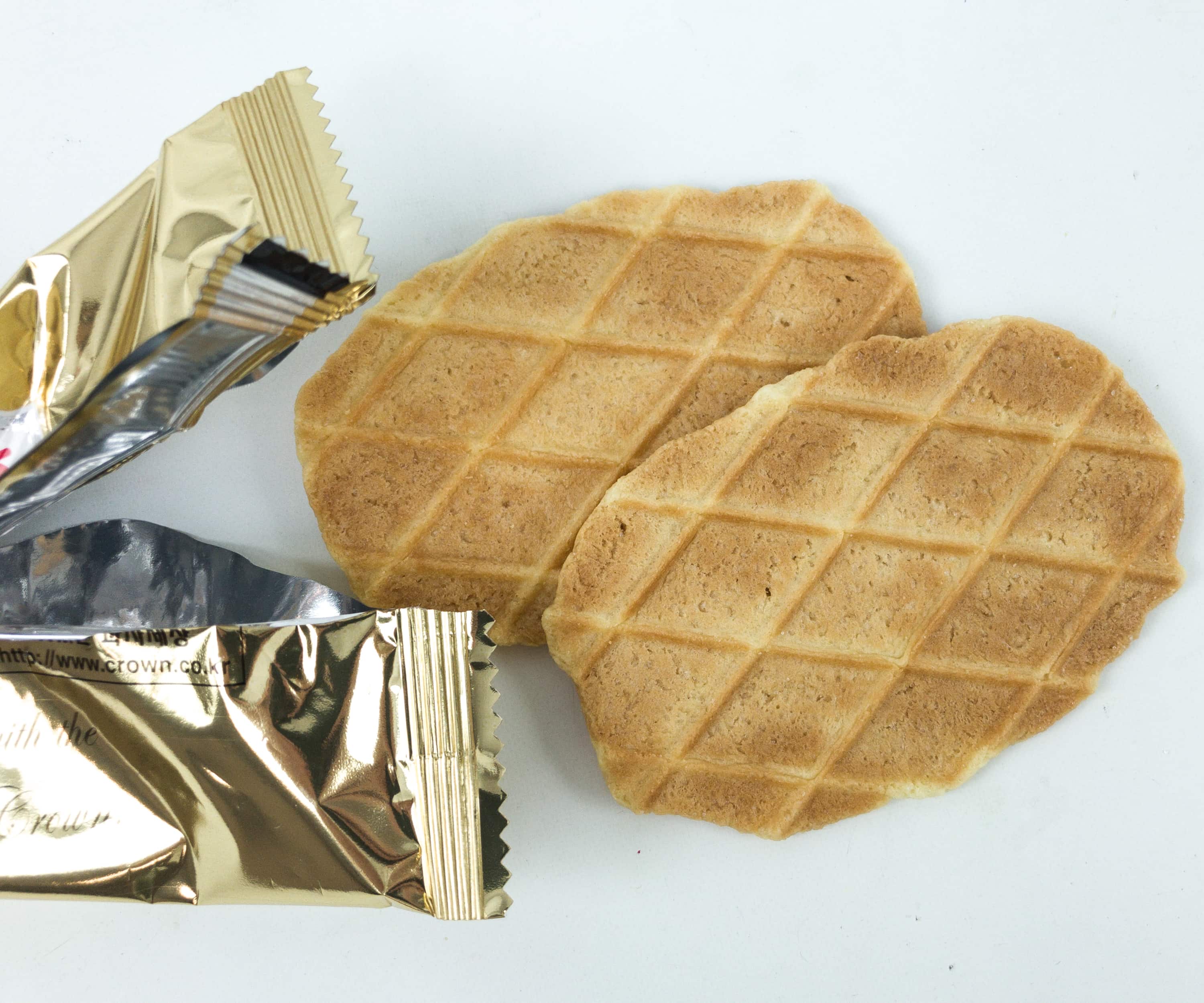 Butter Waffle / 버터와플. Sweet waffles are the best. We've tasted other waffle snacks from Korea before and this one is definitely at par. Its sweetness makes a great pair with coffee or tea. It doesn't have a bread-like texture though. The waffle is quite crispy but it's really good. There are 2 packs in our box and each pack has 2 pieces of waffles.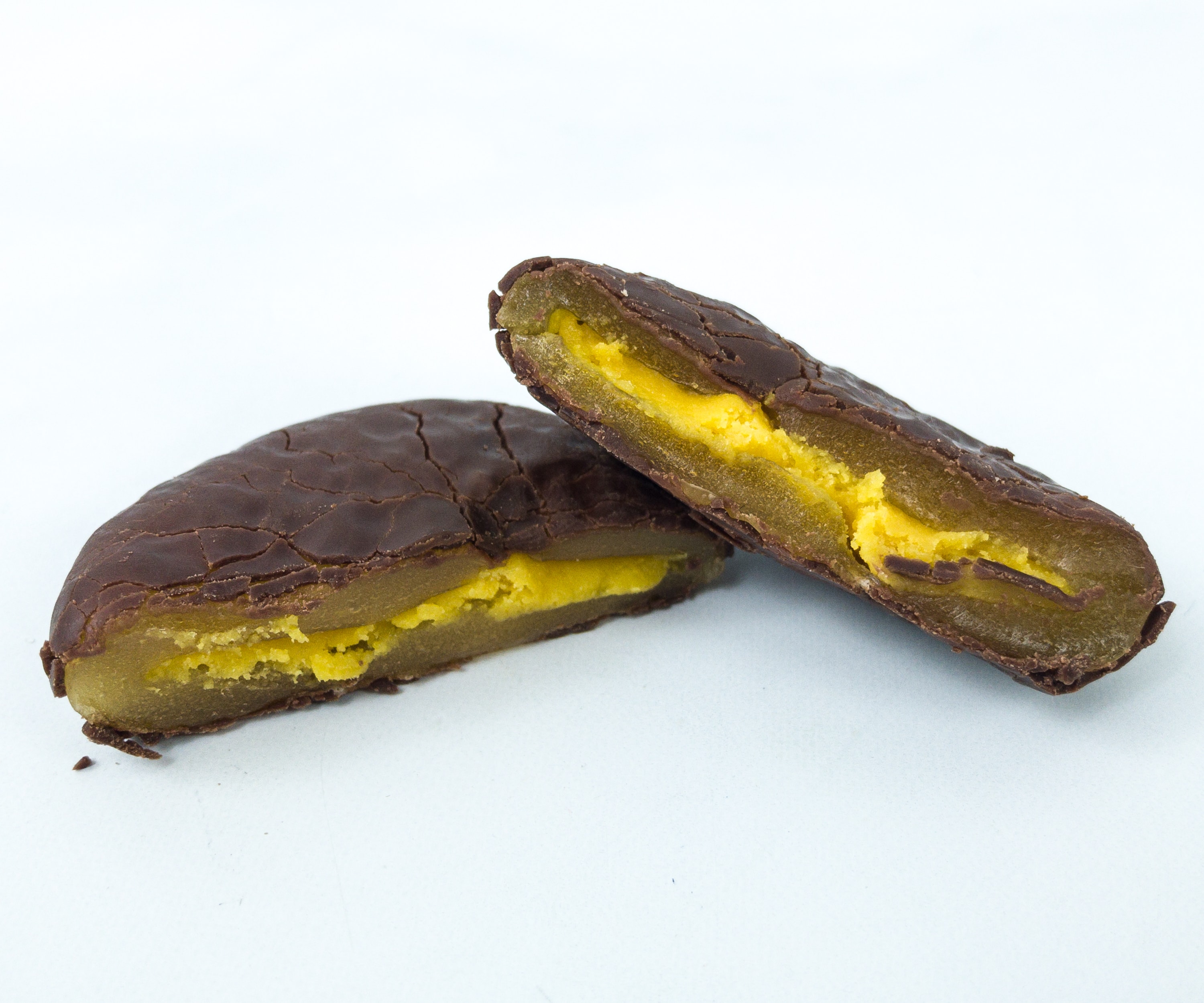 Chaltteok Pie Mango / 찰떡파이 망고. This snack reminds me of the famous Korean choco pie! However, instead of bread, it's more like a rice cake and it also has mango inside. The chocolate coating is just perfect. We got 2 individually-wrapped pies in our box!
My Heart Jelly Apple Pineapple / 내맘몰랑 젤리 파인애플 사과. Here's a pack of jelly candies featuring 2 flavors in each piece: apple and pineapple. They were quite tasty and chewy. I enjoyed both flavors bursting in my mouth with every chew.
My Heart Jelly Peach / 내맘몰랑 젤리 복숭아 . We got another pack of jelly candies and this time it's peach-flavored! Each piece tasted naturally fruity. They weren't overly sweet either.
It's currently monsoon season in Korea, which explains this month's Rainy Movie Night theme. We discovered a lot of new snacks and we also got a few favorites, making it a well-balanced curation of Korean goodies. The cheesecakes and the waffles are certainly our favorites. We had them straight out of the packaging and they were all delightful. As always, we got more than one serving for some of the snacks, so we can share them with the whole family. Whether you're a big fan of Korean snacks like us, or you just want unique snacks to fill your pantry, this subscription is an excellent choice!
What do you think of Korean Snack Box?