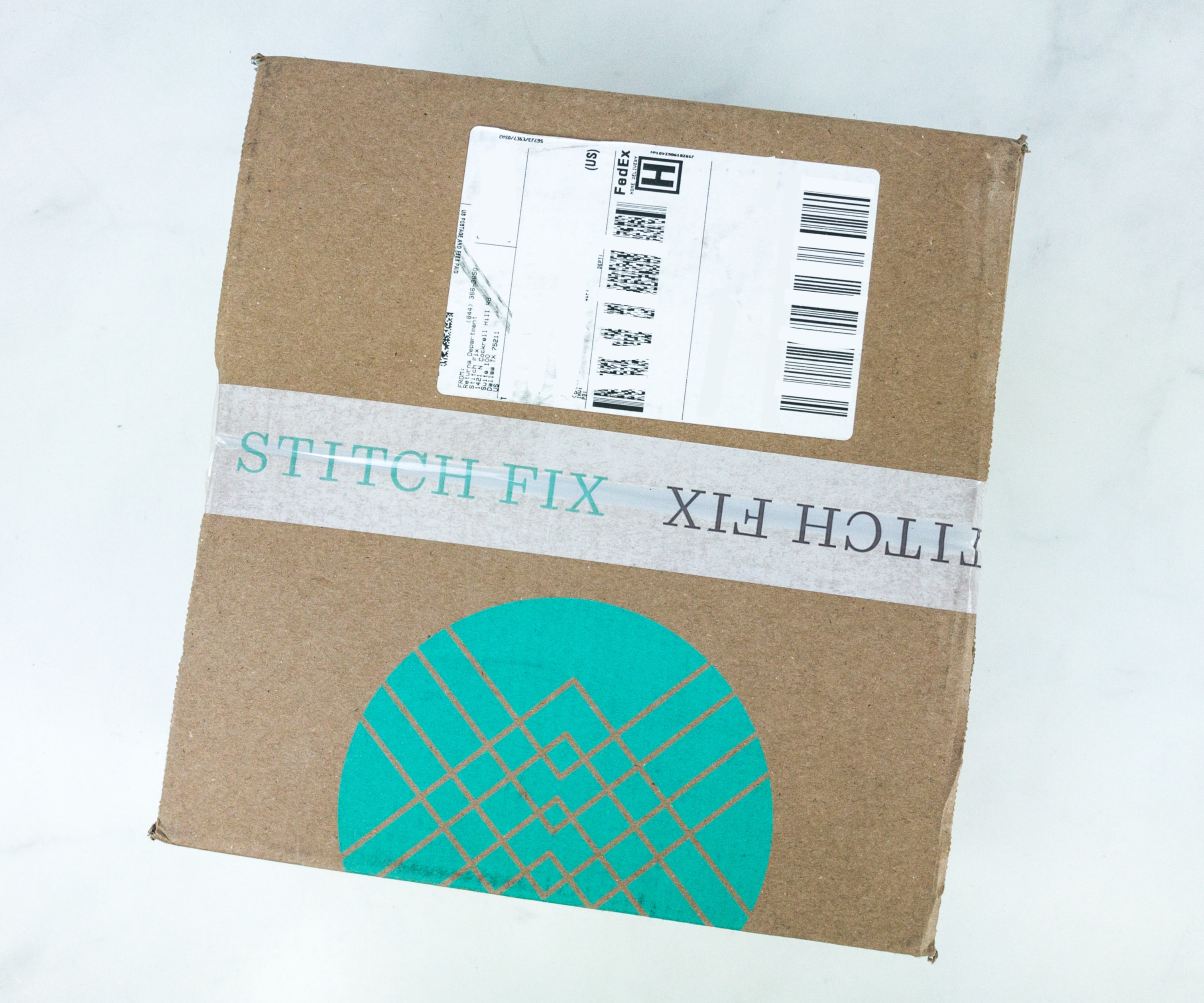 Stitch Fix is a personal styling service. Your stylist will send you 5 pieces based on your profile for you to try on at home and hopefully fall in love with. There are no coupons for Stitch Fix but if you hit the jackpot and keep everything, you save 25% on your whole fix (read below for details).
Here's how Stitch Fix works: fill out your style profile! This includes style, budget, what you're looking for, and you can get as detailed as you want with the notes to your stylist. It really really does help to provide notes to what you're seeking, and a Pinterest board if you have one!
The styling fee is so worth it – I never go clothes shopping anymore. I just wait for my fix! If you keep everything you get a 25% discount, so it pays off to be specific on your style profile. You will check out and get charged to your Stitch Fix account. Return the pieces you don't want in the prepaid mailer (free shipping!).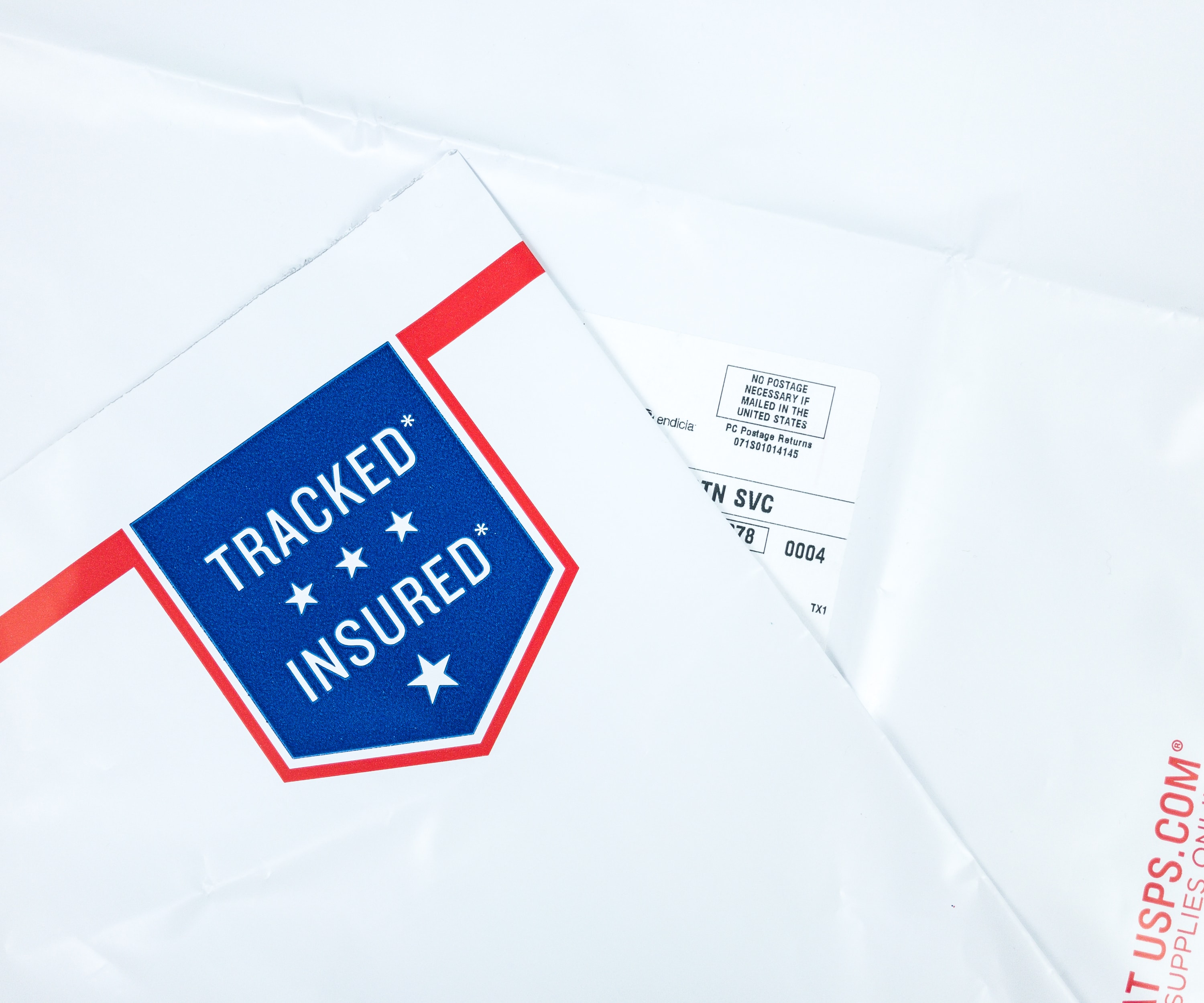 Your return mailer is tucked right into the box. The styling fee for each box is $20, and shipping is free both ways. I put my return items out with the rest of my outgoing mail – couldn't be easier.
Stitch Fix also included an envelope.
It contains suggestions from a stylist.
You will also receive a separate paper with a list of your items. You'll be charged a $20 styling fee and shipped five items to try on at home. If you keep anything your styling fee will be applied to your order, but if you don't, you will pay the $20 fee.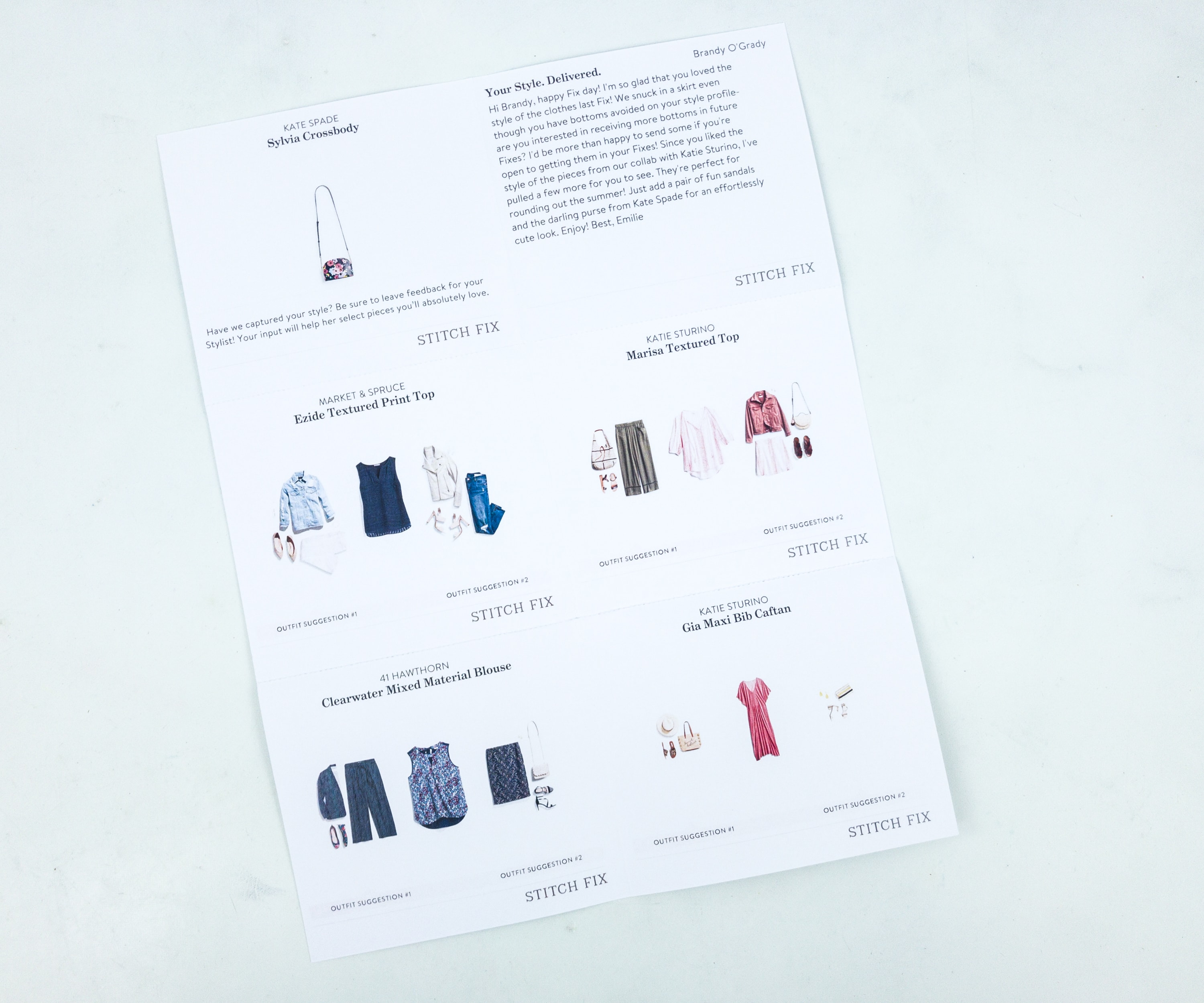 The set of styling cards has suggestions on how to wear a particular item. The styling cards have changed a bit – before they showed a dressier and less dressy version, now they're featuring multiple sets of accessories to pair with the garment, or 2 entirely different looks, but not necessarily dressed up and dressed down.
I find the styling cards very helpful. I am not a naturally good-at-fashion person and these help a LOT. Even if I don't keep the pieces I use them as inspiration – like my own personal fashion editor!
Everything in my July 2019 fix.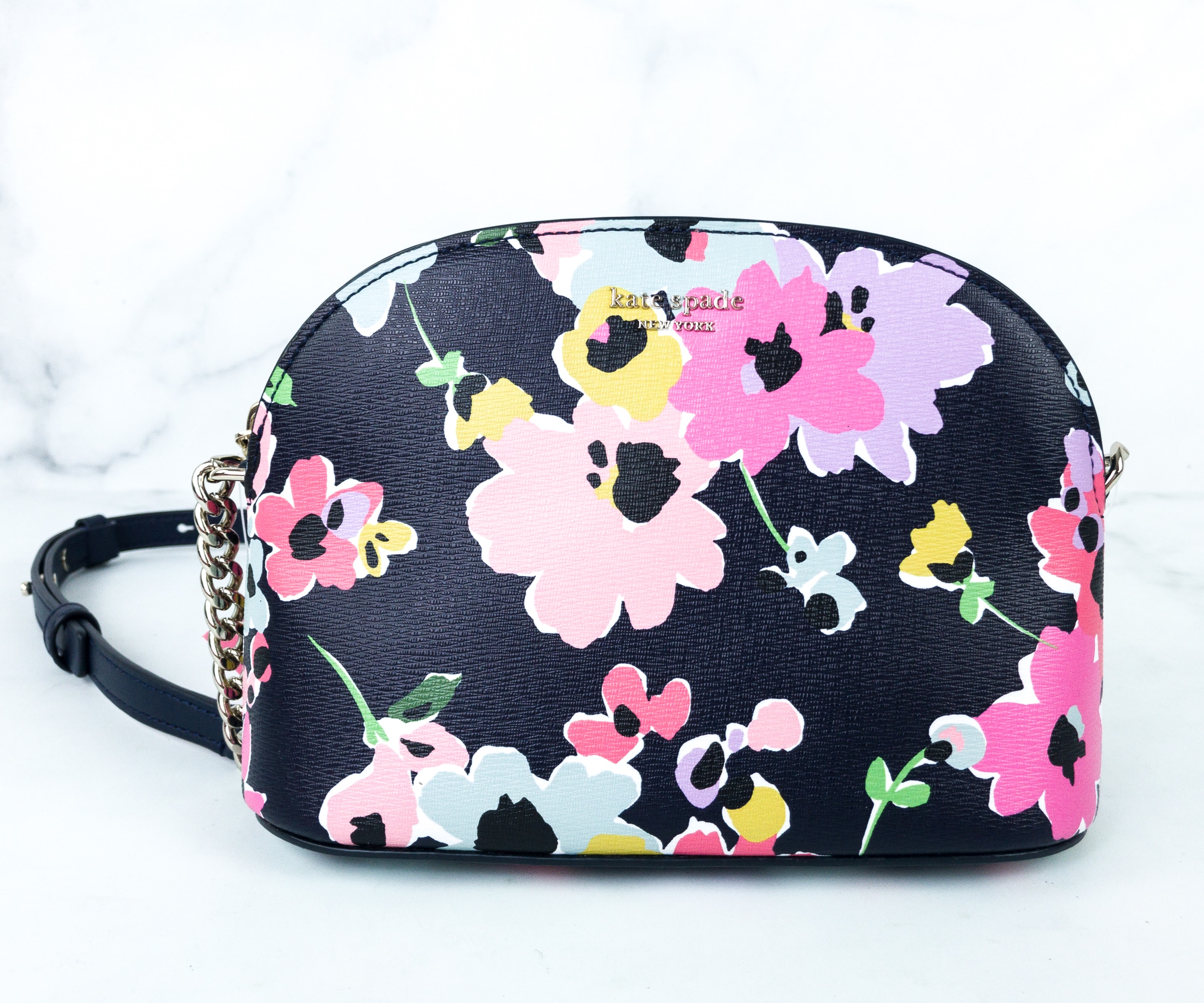 Kate Spade Sylvia Crossbody ($158) Made of beautiful and durable cross-grain leather, the crossbody measures 5″ x 7″ x 2″. I love the colorful floral design!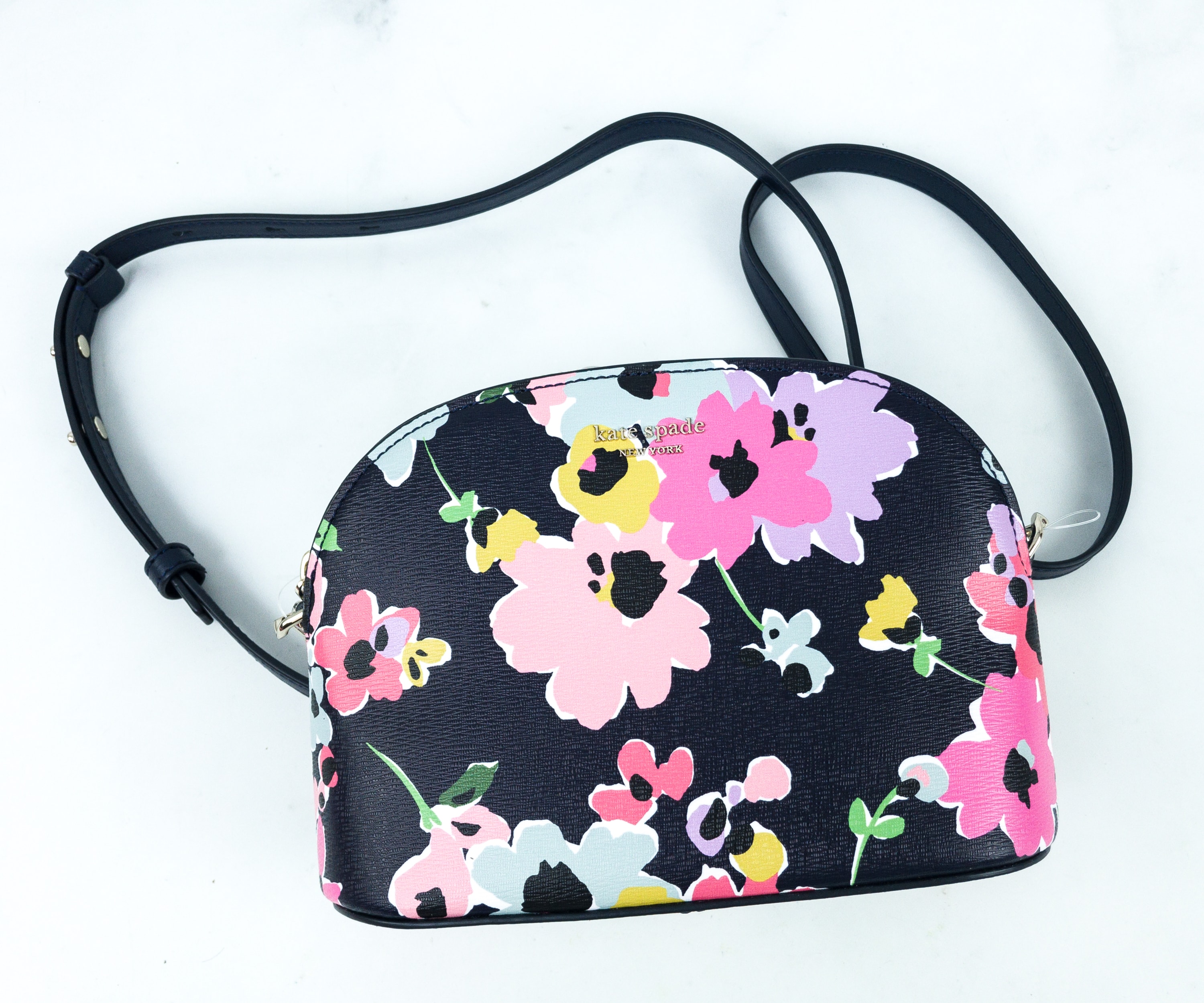 It's ideal for carrying everyday must-haves, and it fits up to the size of an iPhone max.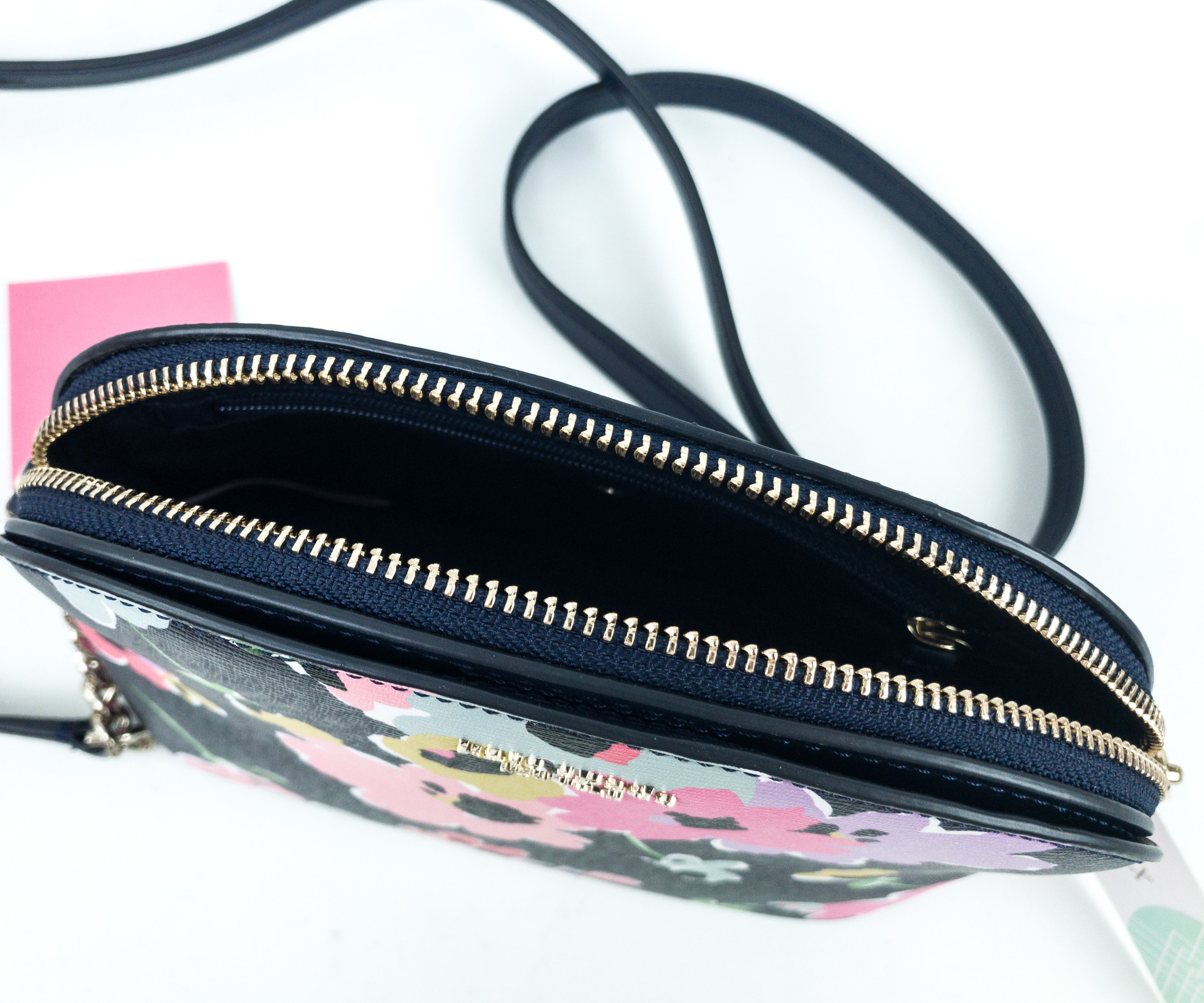 Extra storage can be found inside the crossbody, and it's an interior zipper pocket.
The length is just perfect for me to carry it around comfortably. It's adjustable as well, in case you want it shorter or longer.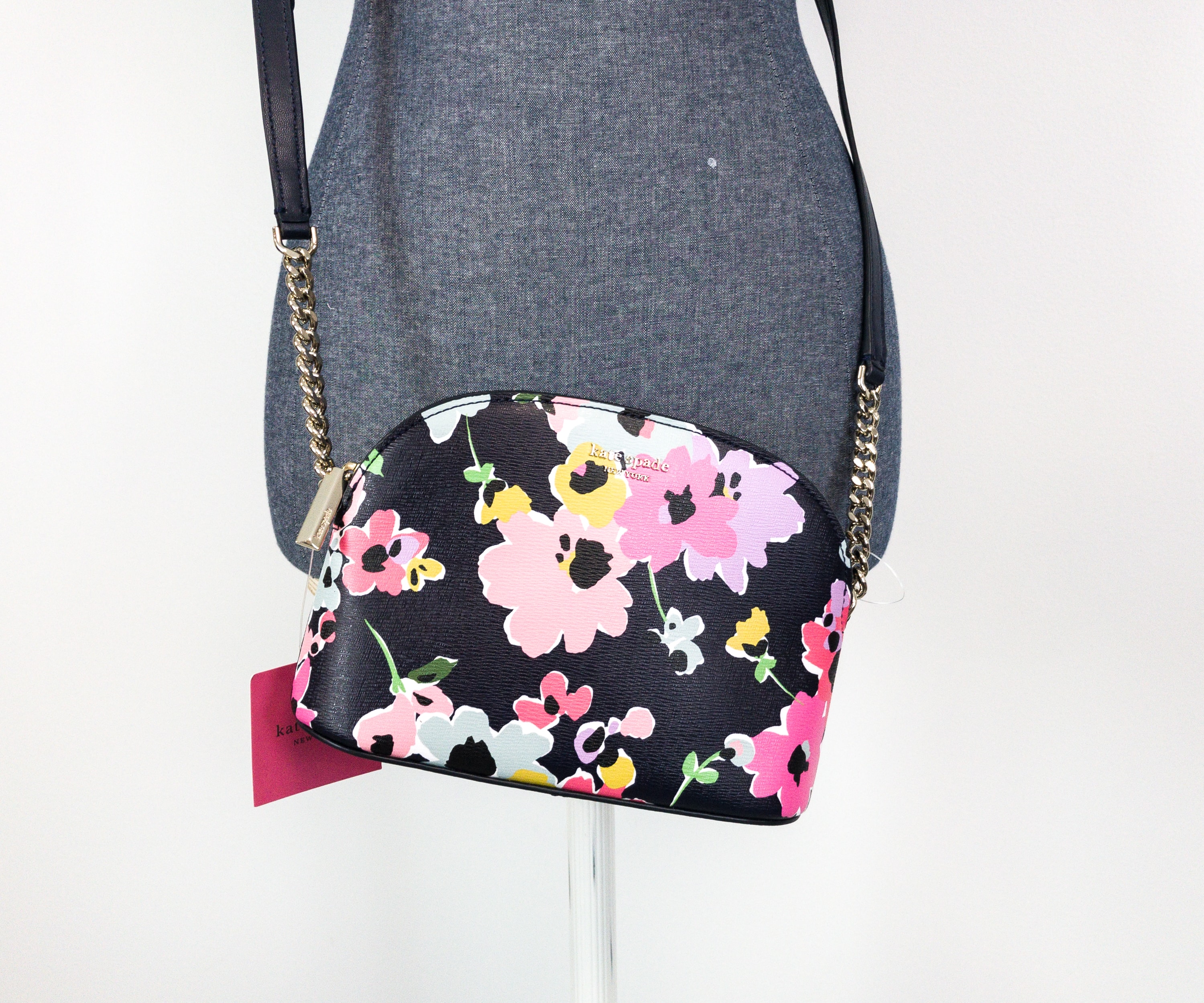 It's really a beautiful everyday bag! The curves of the dome-shaped bag are simply gorgeous, and you can expect only the best from Kate Spade, right?
Market & Spruce Ezide Textured Print Top ($58) The textured design featured on this sleeveless top looks amazing. It's not noticeable from afar but looking at it closer, the details are really beautiful. The style is also versatile. You can wear it over a pair of jeans, or tuck it in a pair of slacks and top it with a nice suit.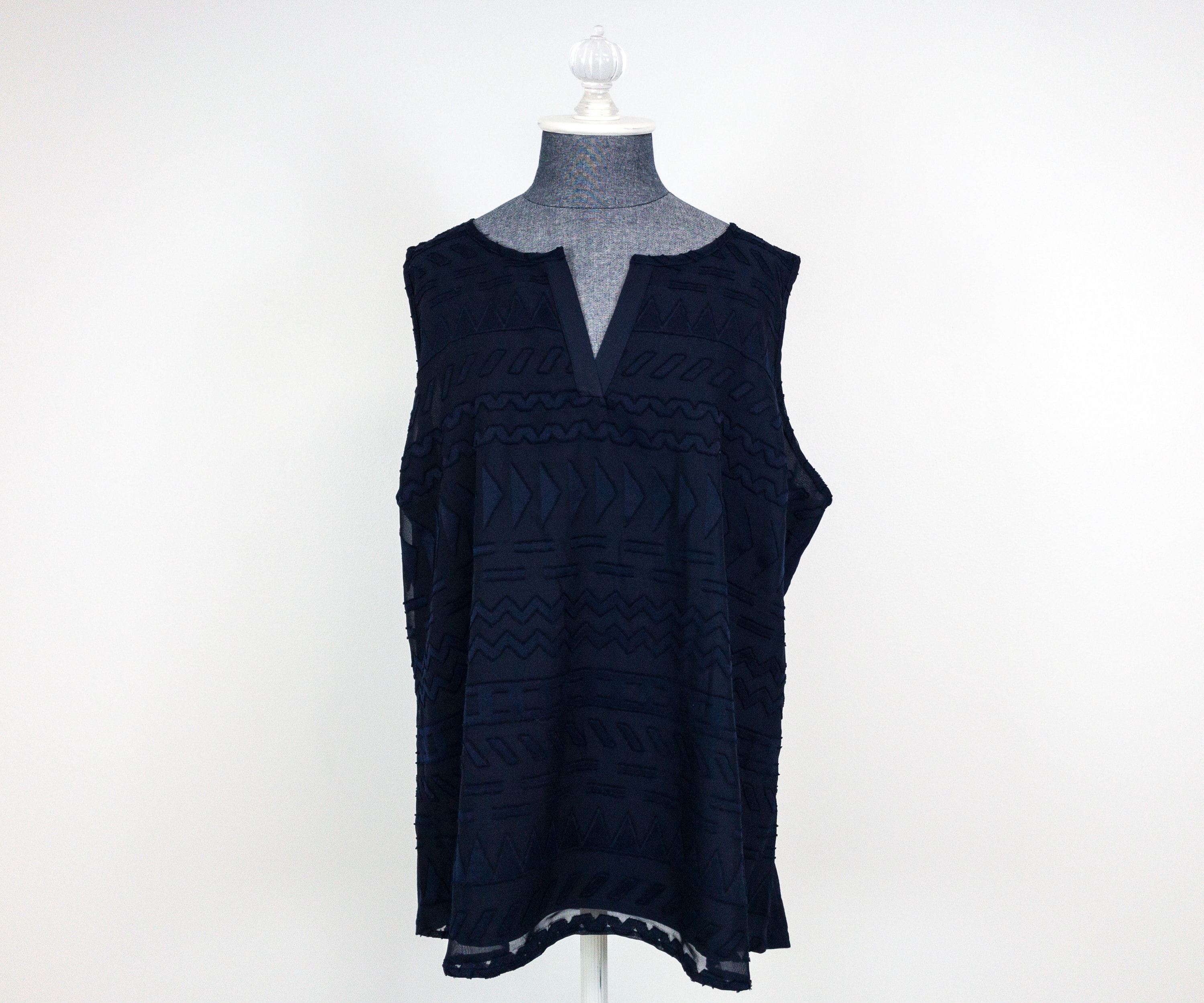 I think that split necklines are becoming common pieces in my fixes. The only difference of this top from the past items is that it has a lower neckline.
The armhole was sized just right, allowing the wearer to move a little more freely and comfortably.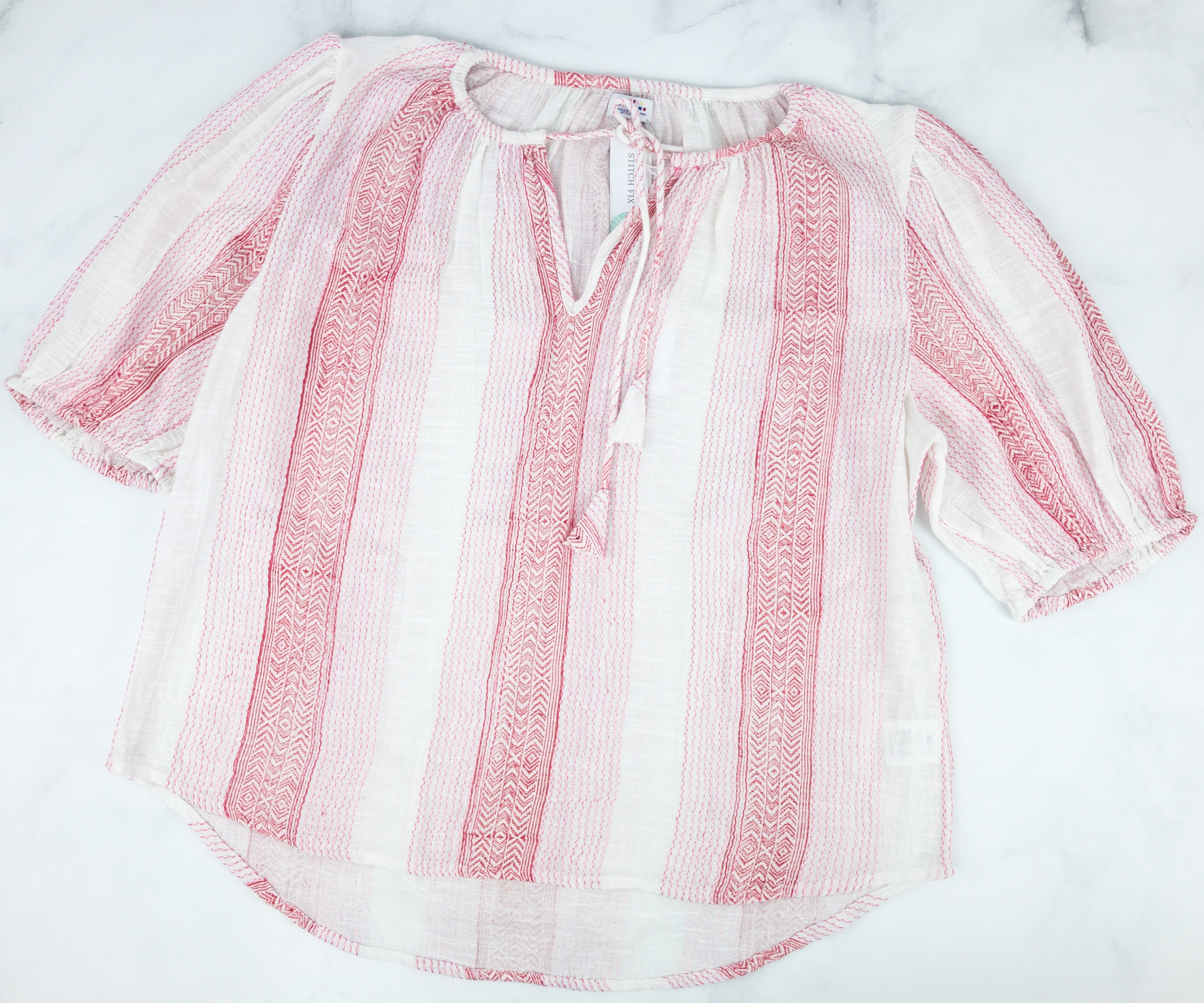 Katie Sturino Marisa Textured Top ($64) This is the perfect top to pair with loose pants or even a long skirt, matched with pretty strap sandals and a big hat!
It's made with a thin fabric that is soft and comfortable to the touch. I also love the textured design, plus the color of the prints.
Again, this one has a split neckline. It comes with a tie this time, which you can use to adjust the fit.
It also has a 3/4 elasticized cuff sleeves that make the overall look of the piece more appealing.
41 Hawthorn Clearwater Mixed Material Blouse ($58) Here's another comfortable top, a mixed material blouse that really looks artistic.
I love that my stylist picked tops with the perfect fabric for this kind of weather. I don't have to worry about sweat stains either, as most of the tops came without sleeves.
The fit is nice and it really emphasizes the right curves on my body!
The surprises don't end with the front look of the top as the back also has a nice addition on it, a shiny ribbon on the neckline!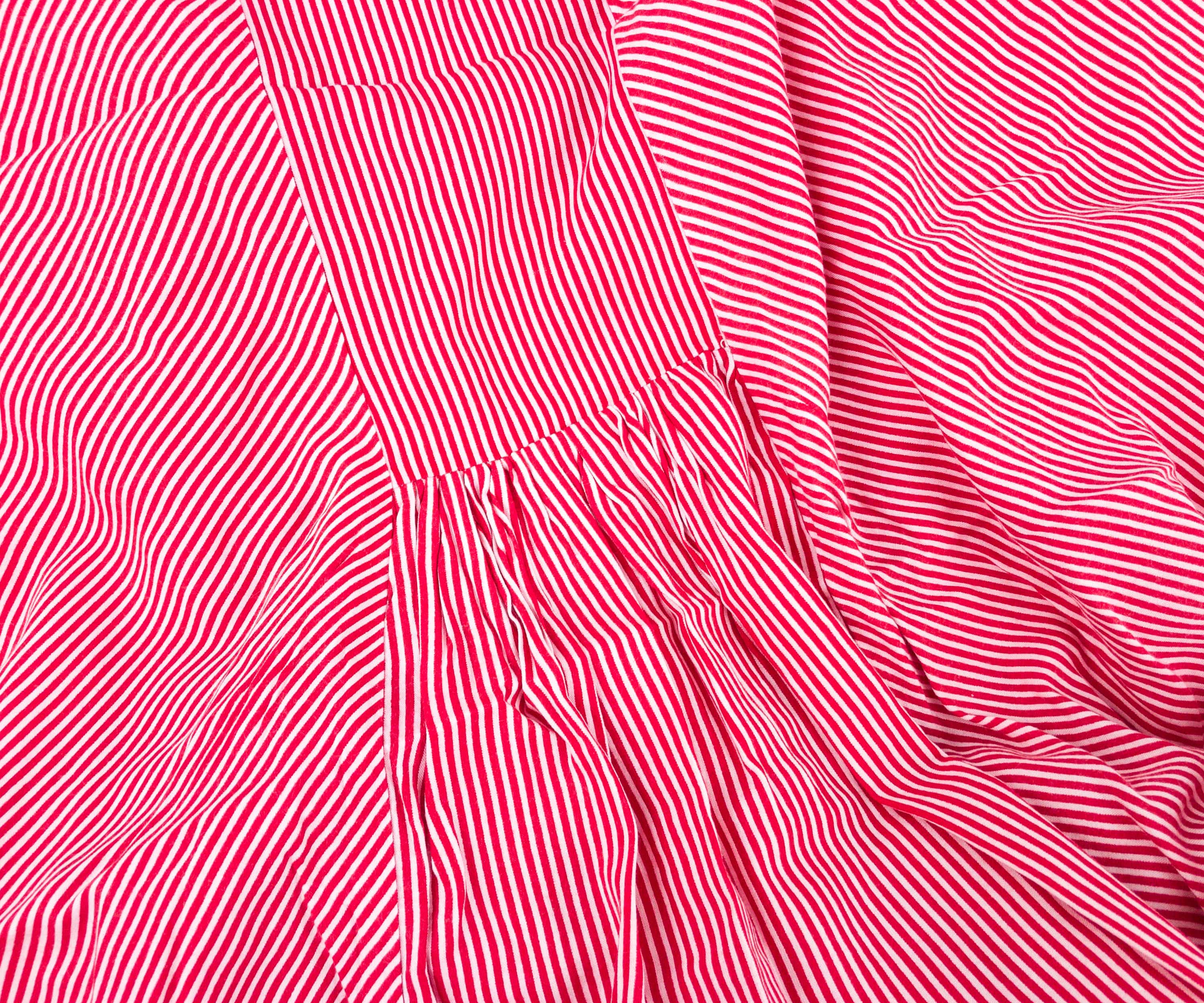 Katie Sturino Gia Maxi Bib Caftan ($98) Unlike the caftan last time, which was too colorful, this one features only two colors: red and white. It's also quite longer than the usual.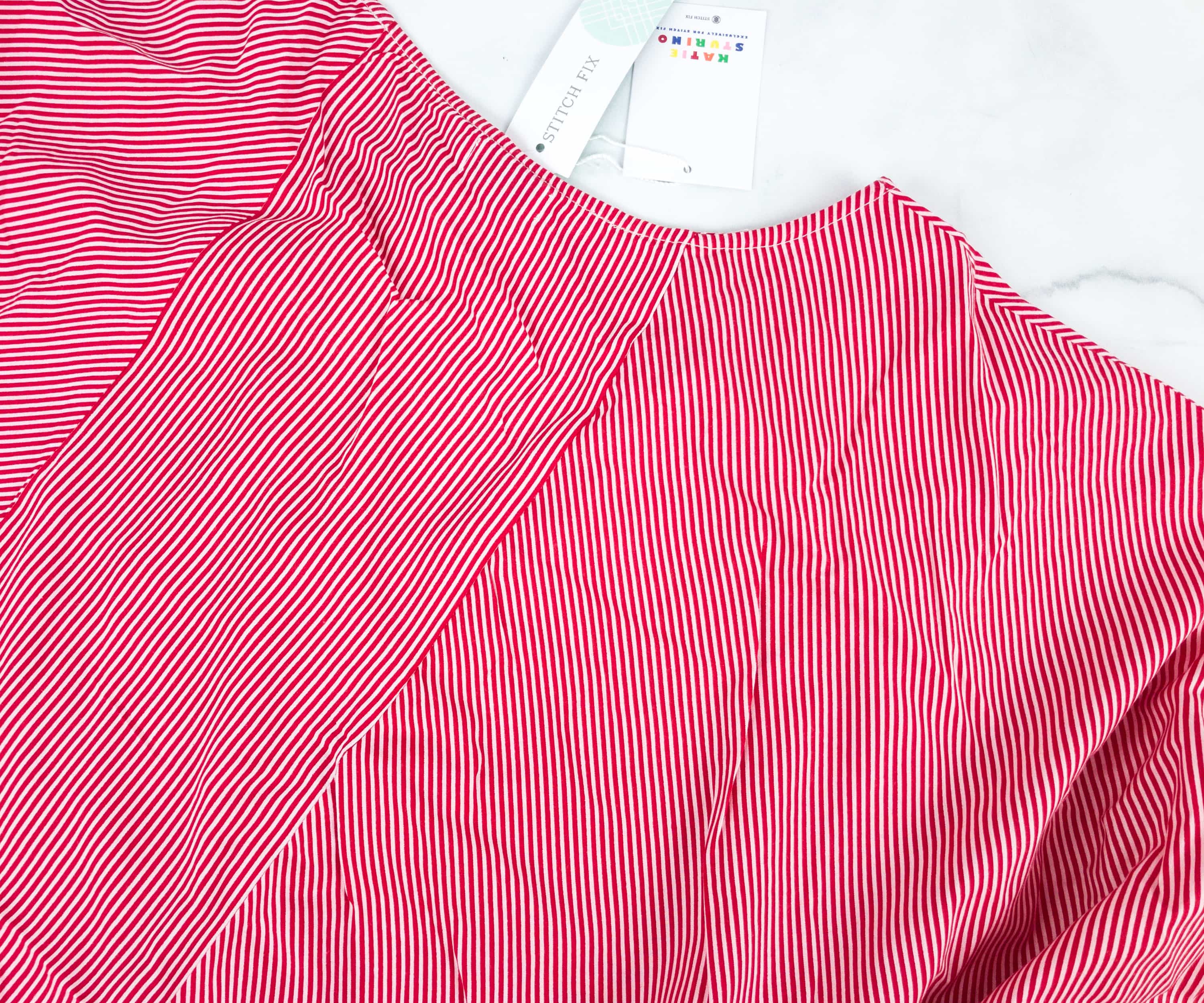 The middle part of the caftan, both in front and on the back, has a different pattern direction, as compared to the rest of the piece.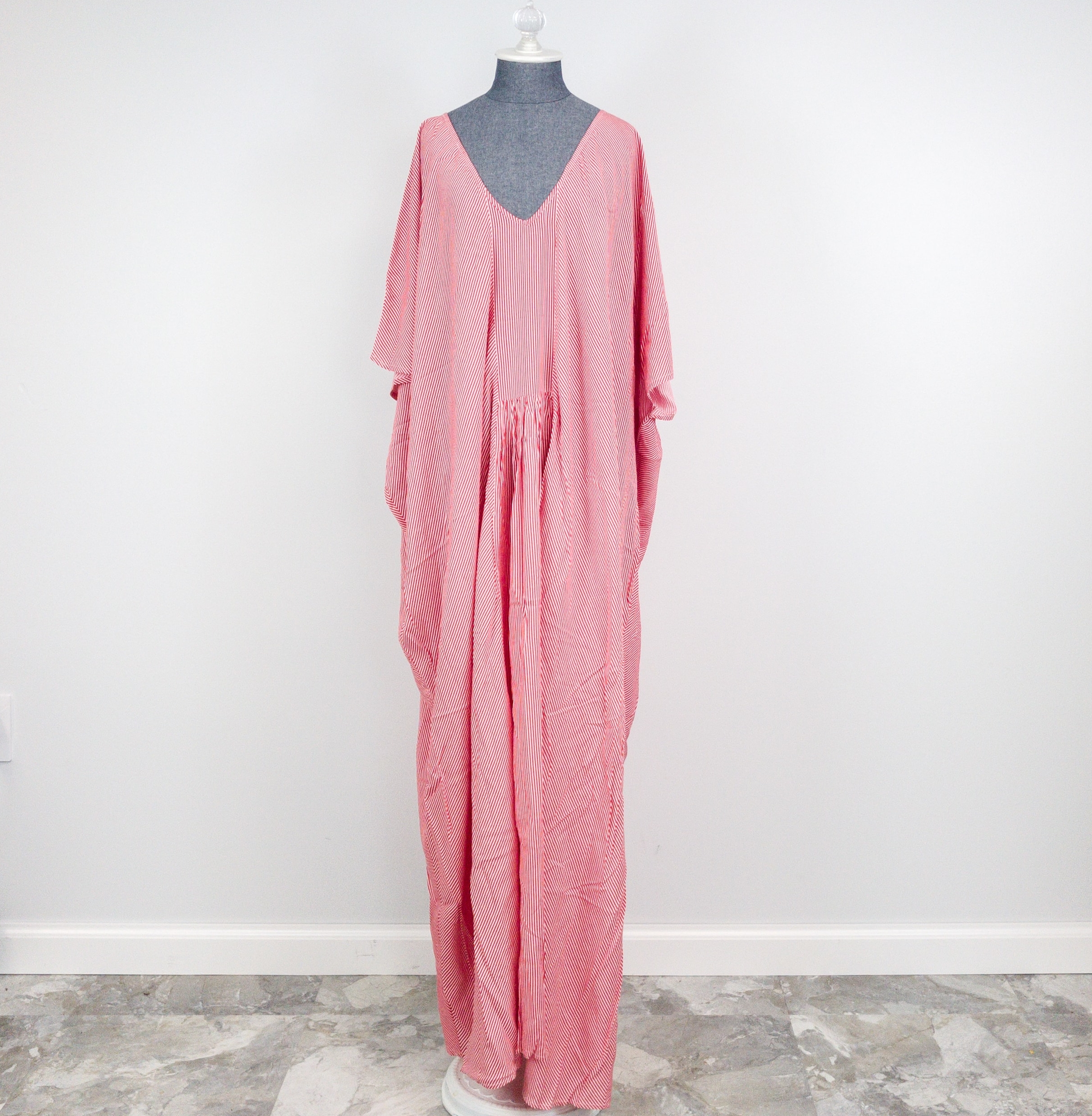 It actually looked like a maxi dress. It's perfect with sandals and a summer hat as well.
The sides look gorgeous! However, it doesn't come with a full yoke that will also help define the curves on the body, maybe a belt can be a little bit of help with that concern.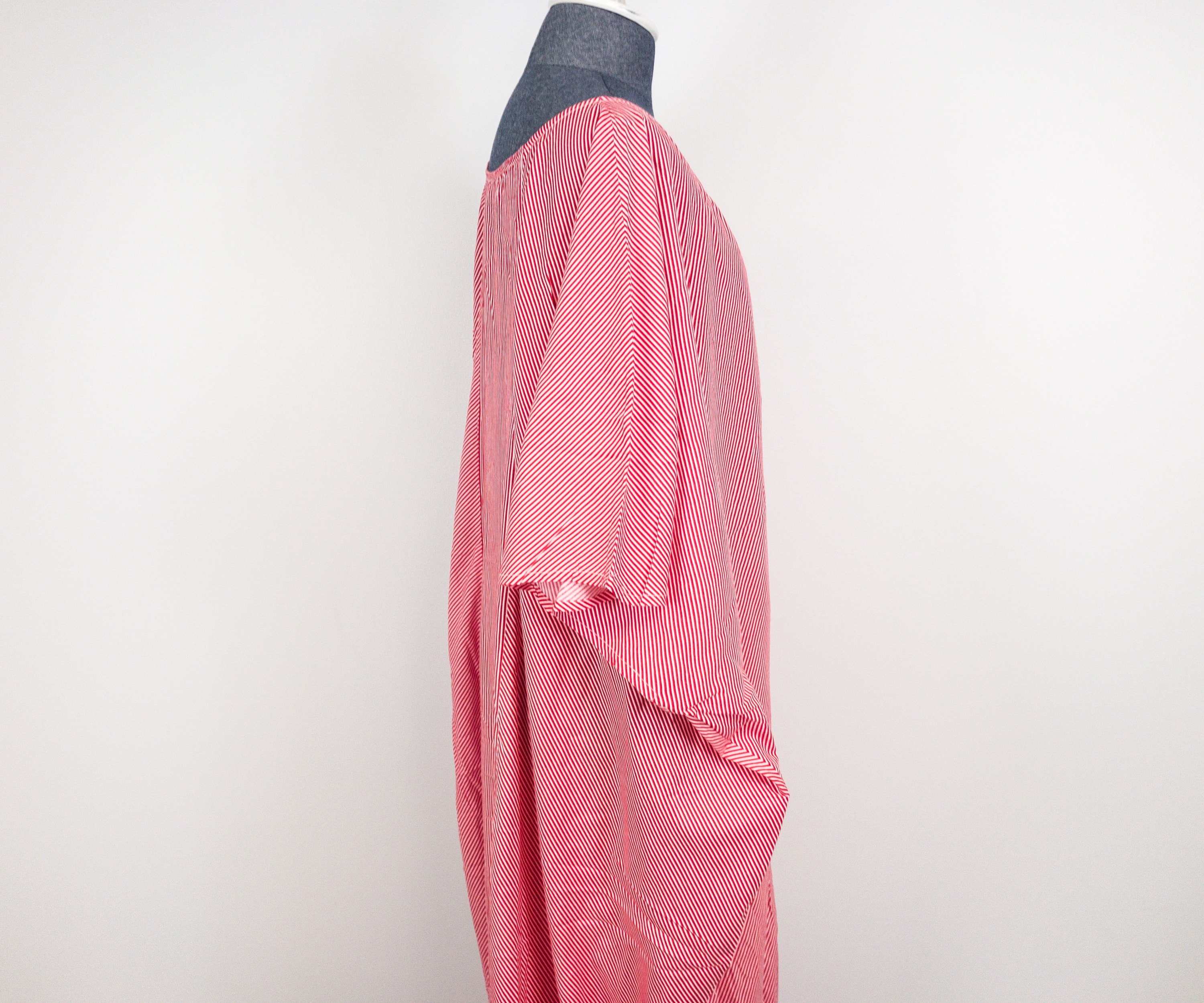 It's a really comfy and light piece that I can easily bring during trips. With this one piece of clothing, I can easily look more trendy and beach-ready!
It's another summer-friendly set of clothes! As usual, the tops my stylist picked for me are made from the lightest fabric, giving me exactly the comfort I need during sweaty days. Another thing I love about them is that they're perfect to use in and out of the office. Everything can be paired with pants, skirts, and even with loose bottoms. The caftan is another awesome summer piece that tells me to hit the beach ASAP. Oh, and I love the Kate Spade crossbody bag as well! It's a nice small bag that I can carry anytime and anywhere. I'm pretty much satisfied with this month's fix and I'm looking forward to next month's set of clothes already!
What did you get in your Stitch Fix this past month?