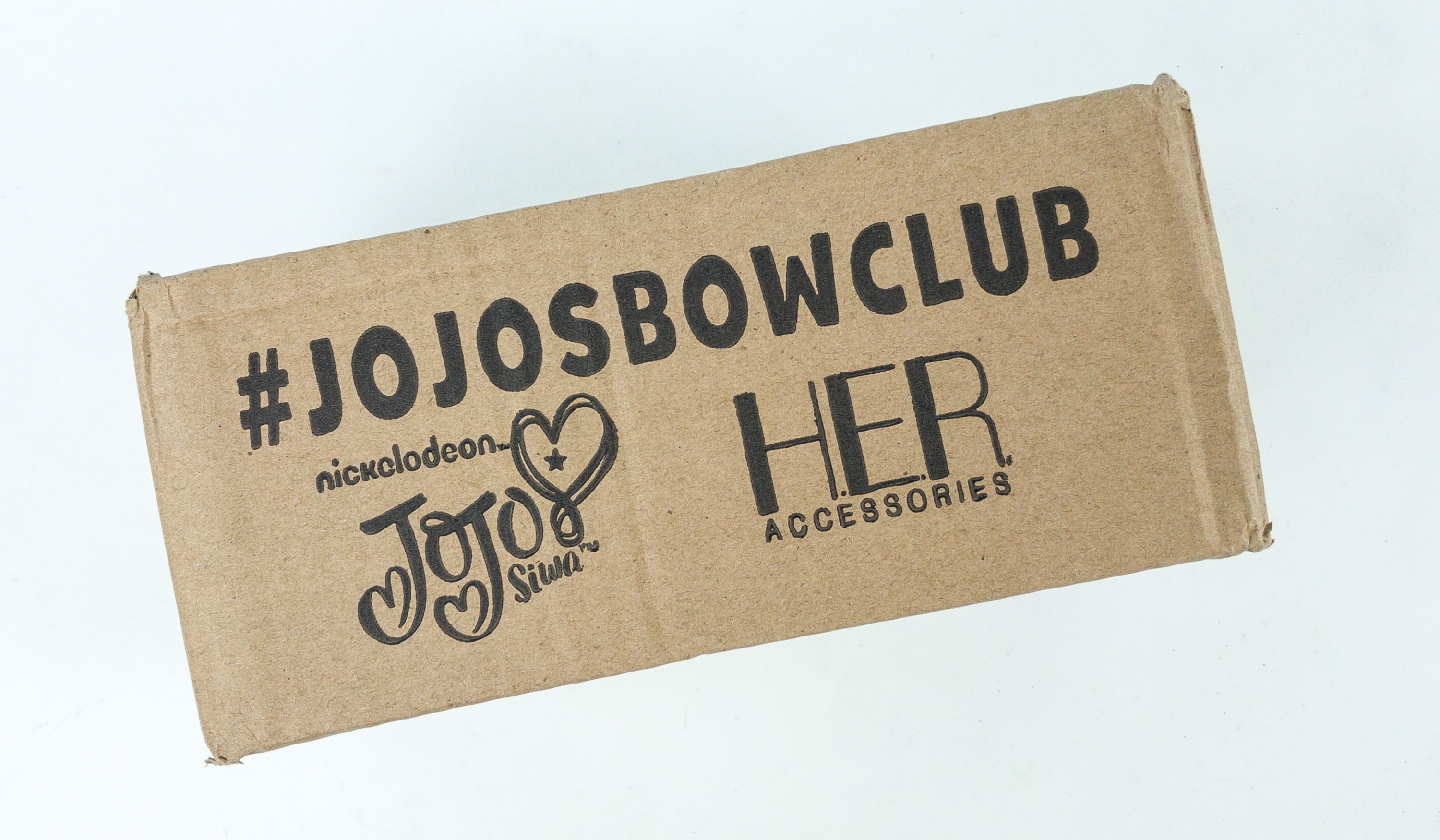 JoJo's Bow Club is a monthly subscription box that sends exclusive bows! The box costs $19.95 each month, with free shipping. You can save by availing a 3-month, or 6-month plan. Each month, you will receive an exclusive bow, a collectible storage bag, a limited edition pin, and a surprise gift! Also, each item is numbered to correspond with the order it was released. These limited edition bows are only available in small quantities and not sold in stores. You can also shop their past bows for a limited time.
DEAL: Get 20% off! Use coupon code JOJO20.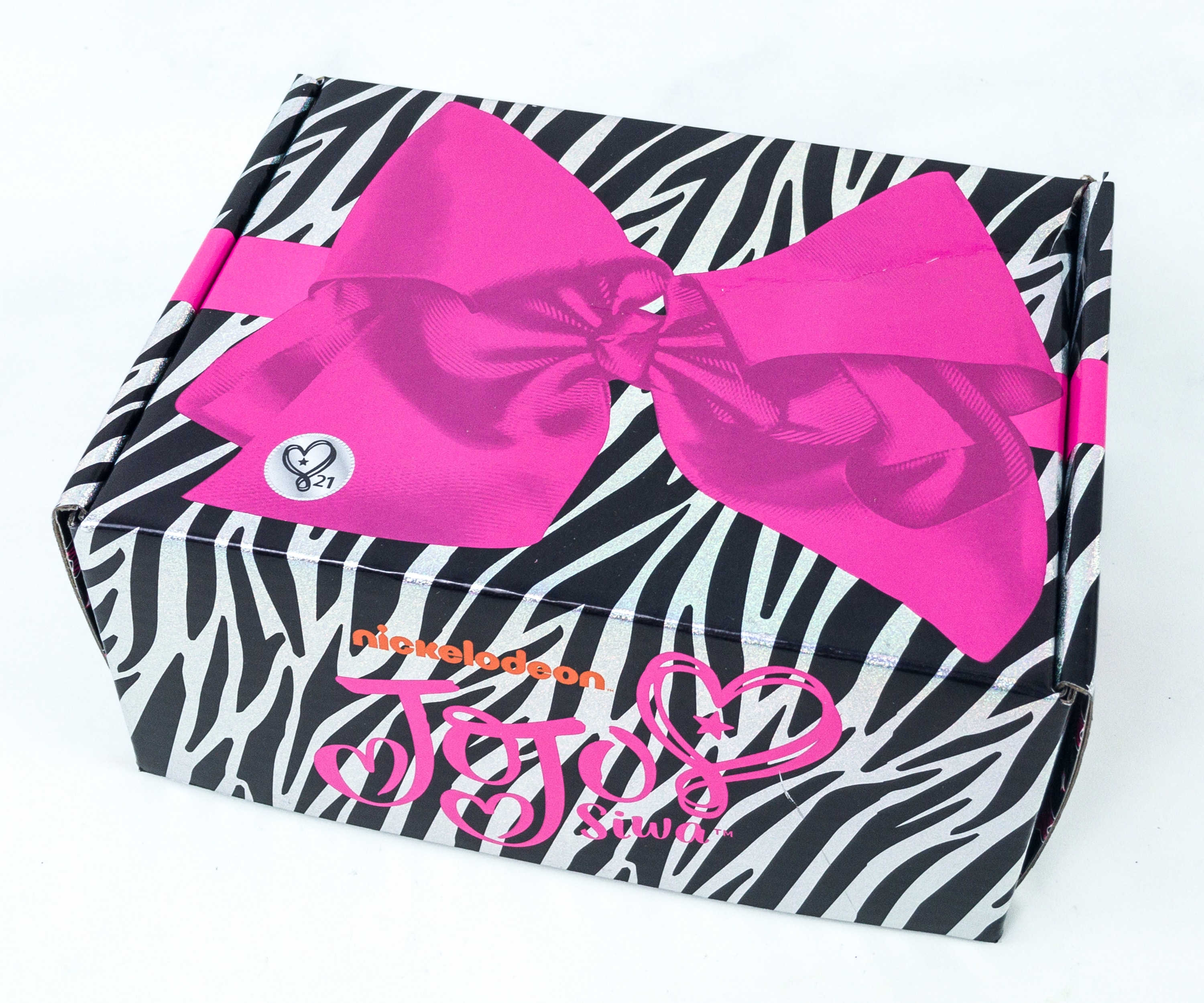 The box looks adorable!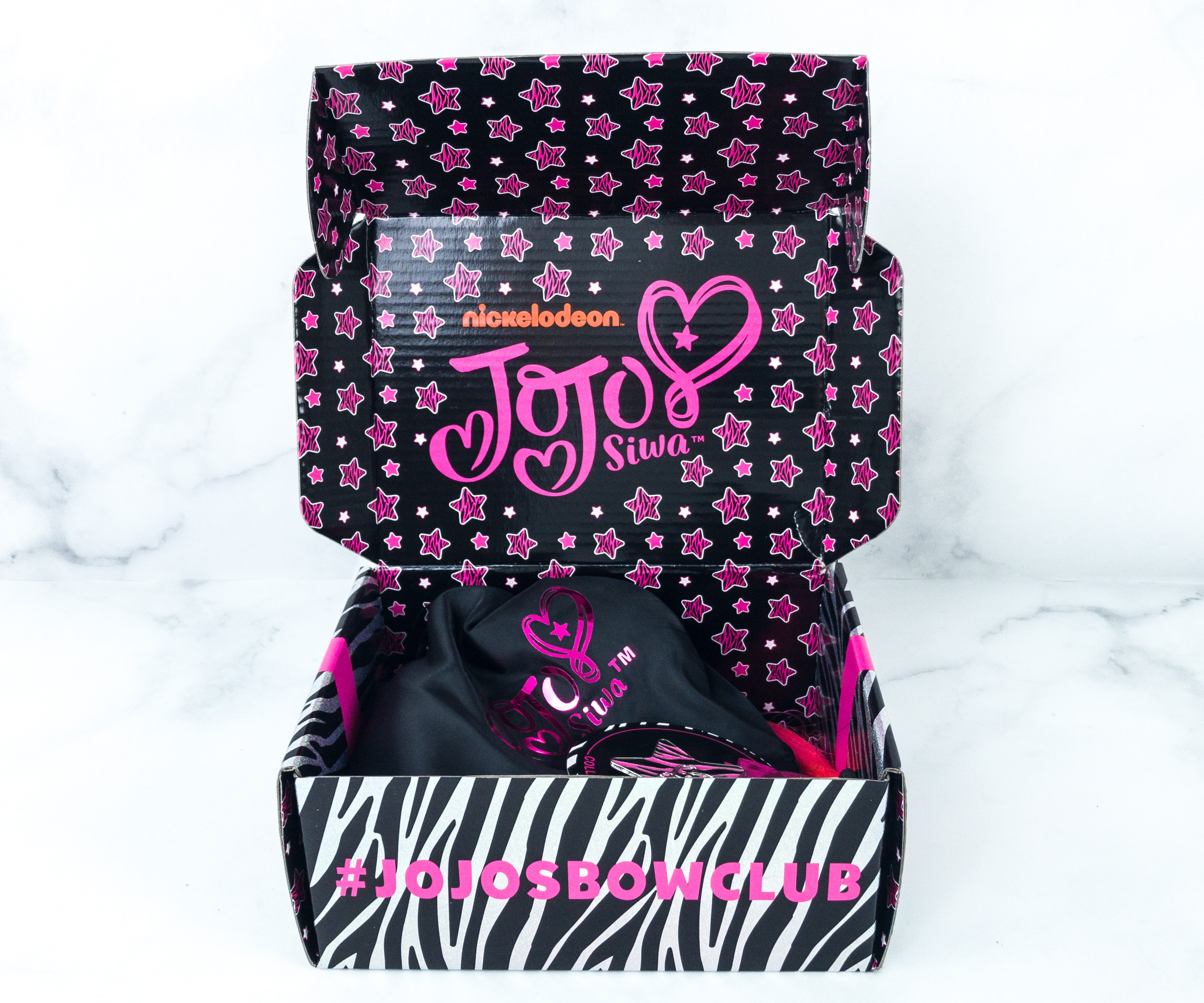 The inside of the box has cute images as well!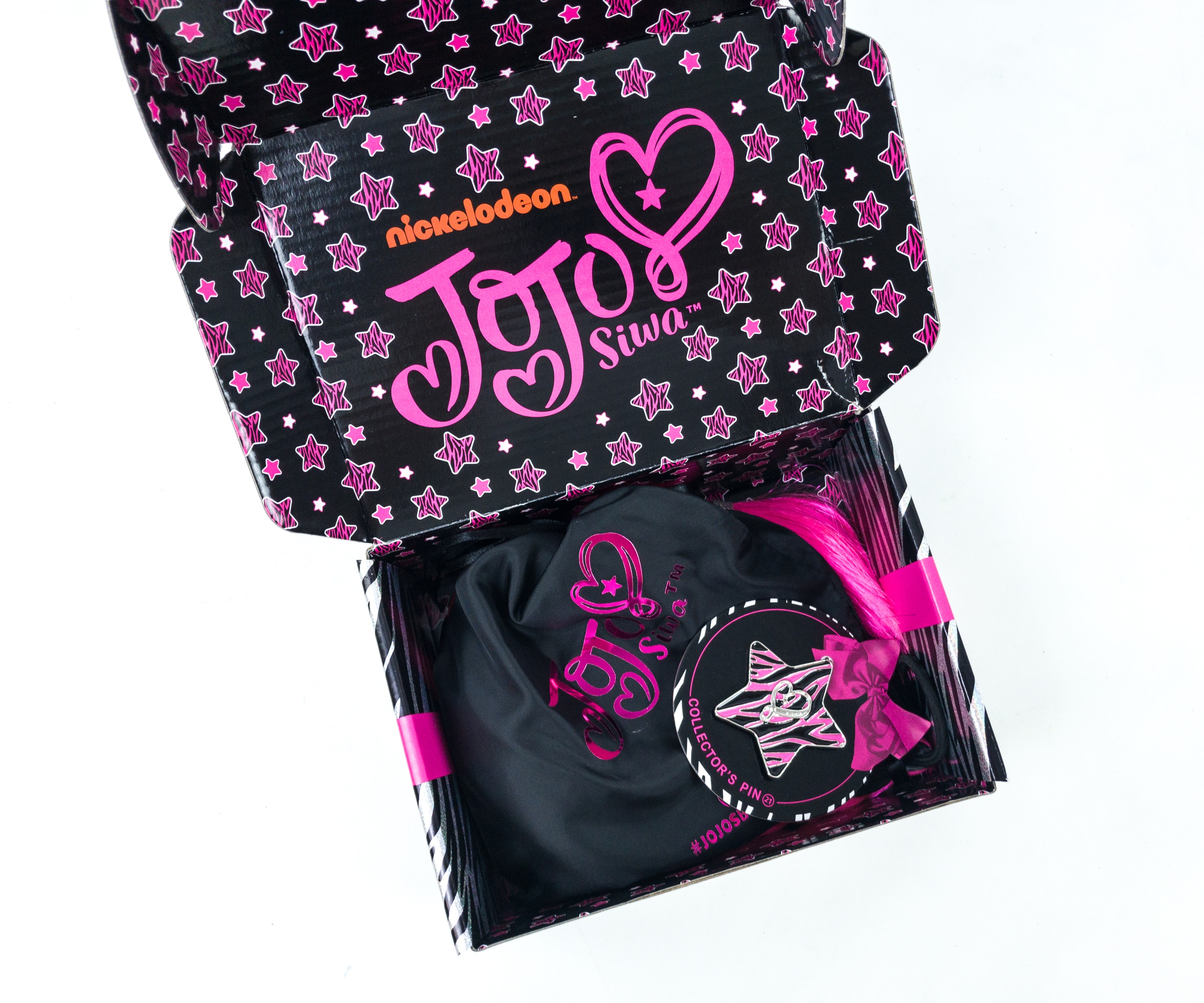 We're loving the black and pink color scheme!
Everything in my box!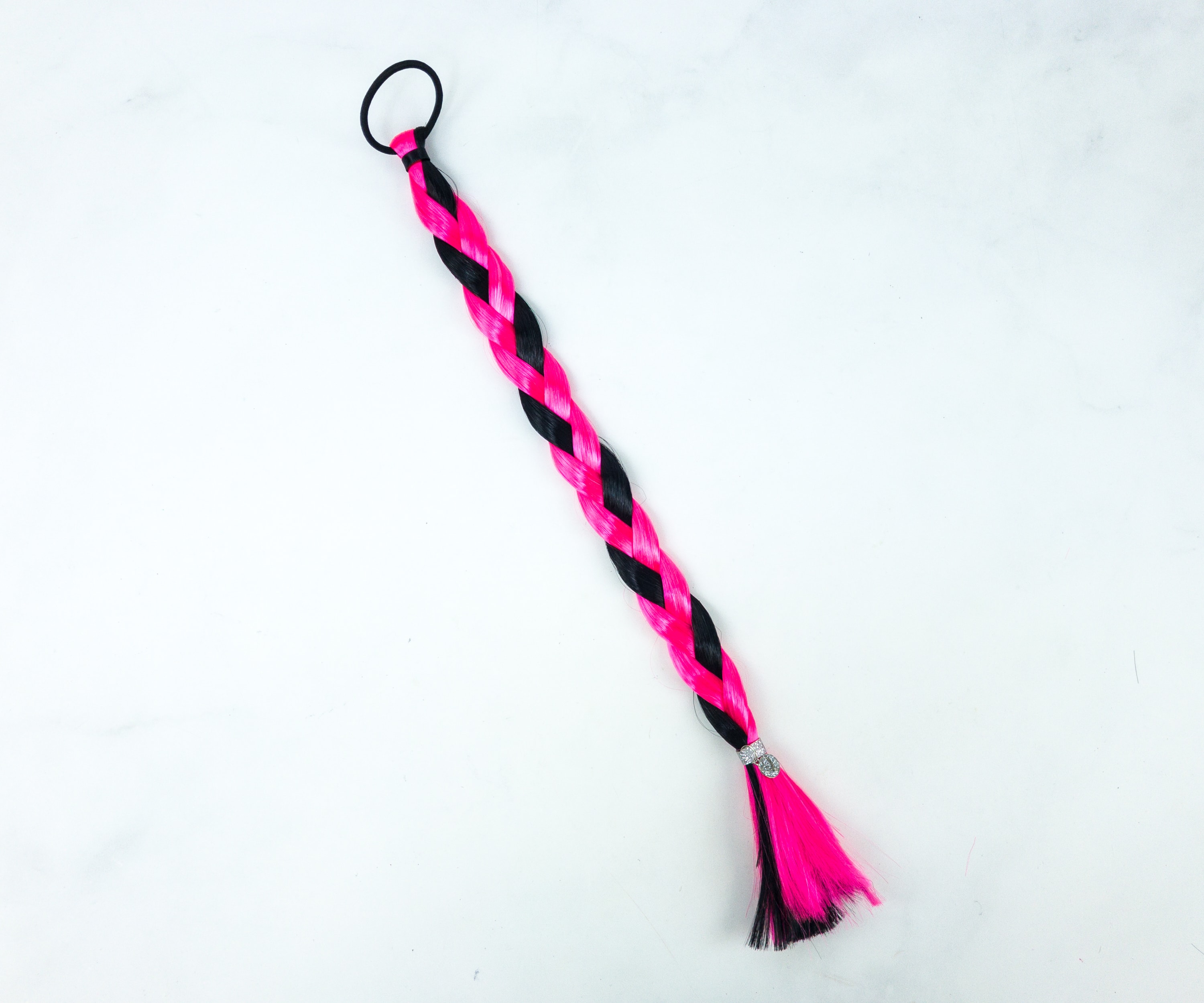 Surprise Gift Item: Hair Tie. For this month, the surprise gift is a hair tie with a braided pink and black hair.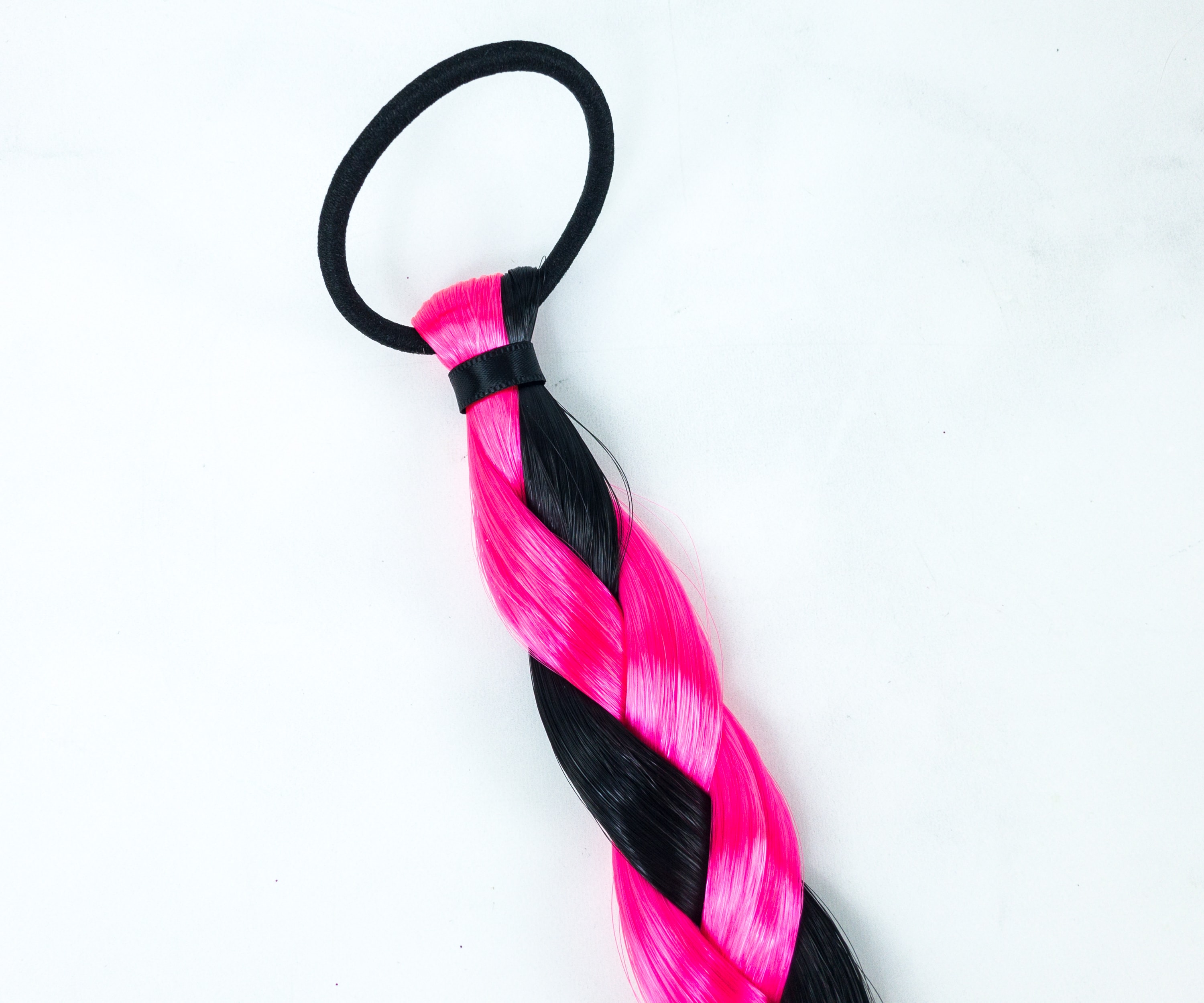 I love how vibrant the pink strands are!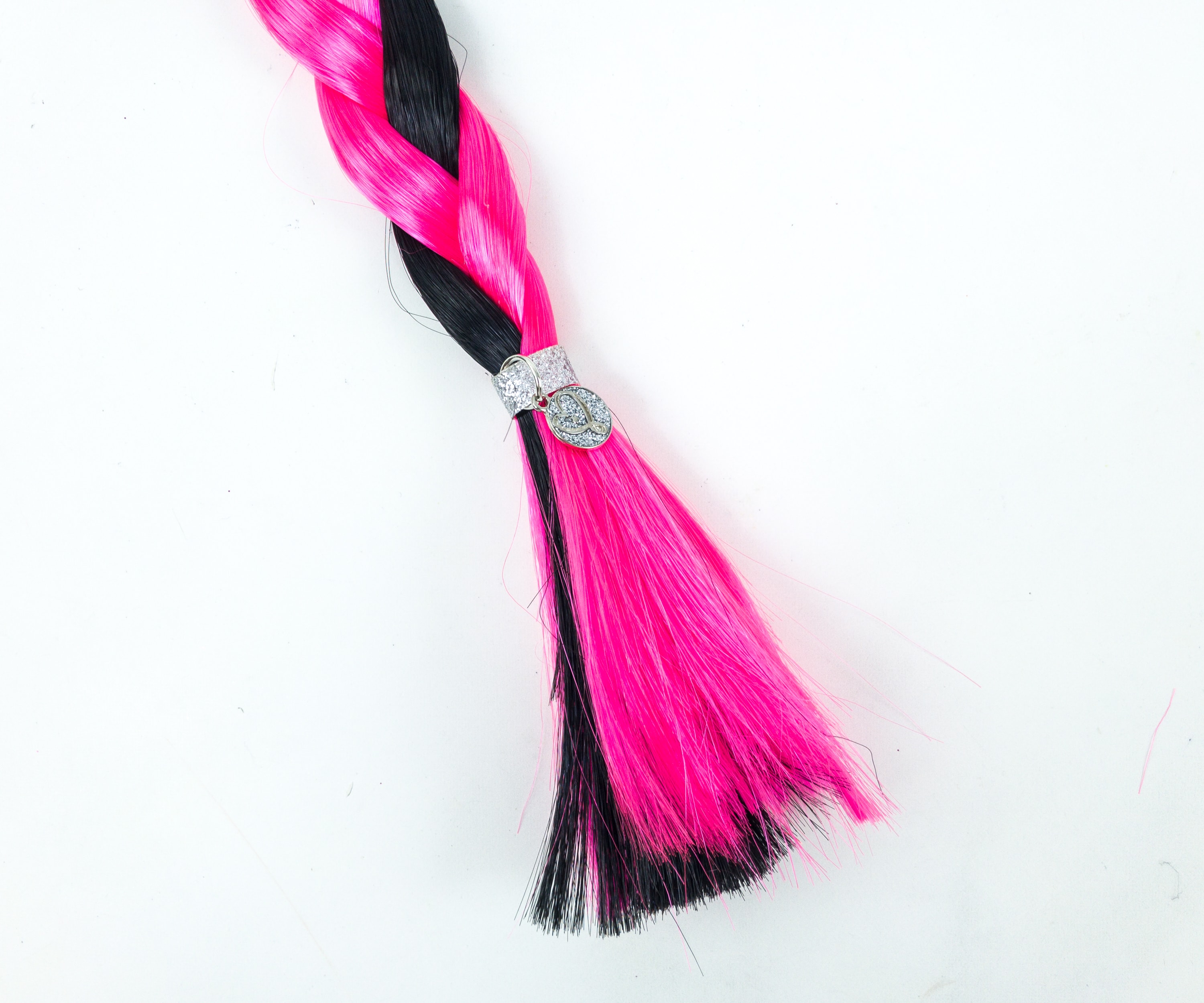 The braid is held together with a shiny tie accompanied by an equally shiny charm.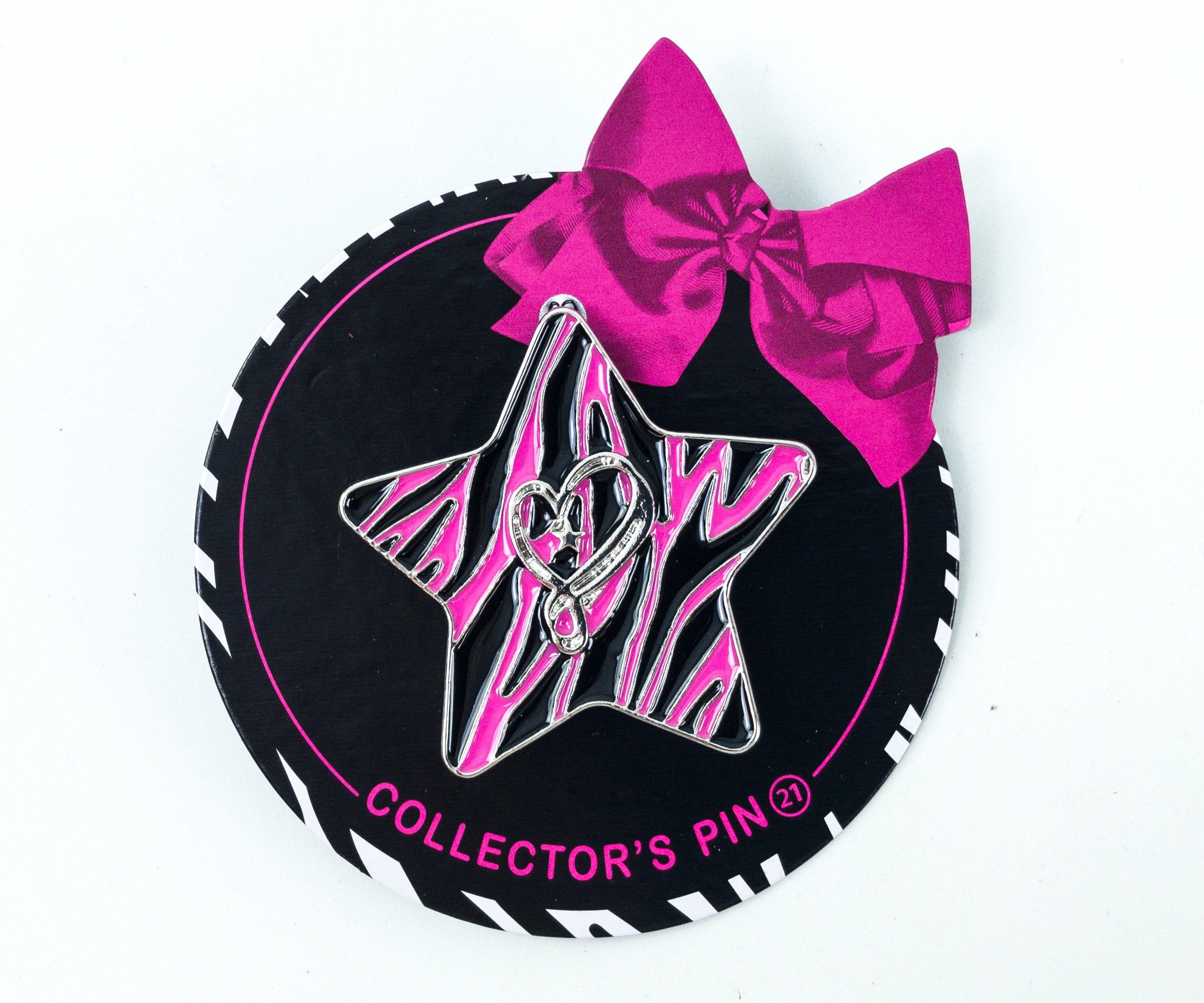 Collector's Pin. Like the surprise item, this month's pin also came in a beautiful black and pink color. Even the packaging adhered to the theme.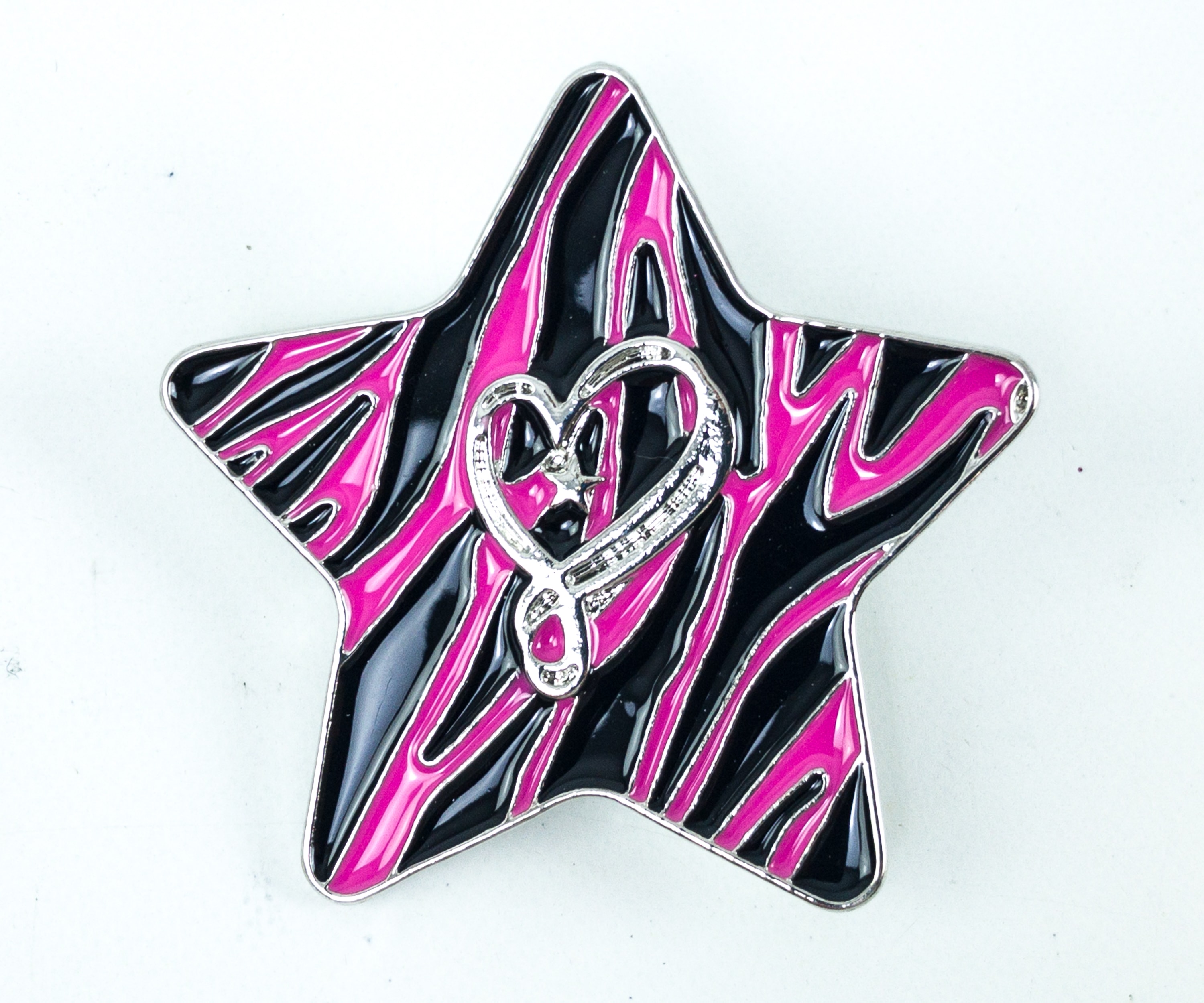 The star pin also has Jojo's symbol at the center. We really love the black and pink pattern, it's similar to tiger stripes!
Each pin is numbered and we got the 21st. It also has a single post and comes with a butterfly clutch to keep and lock it in place when used.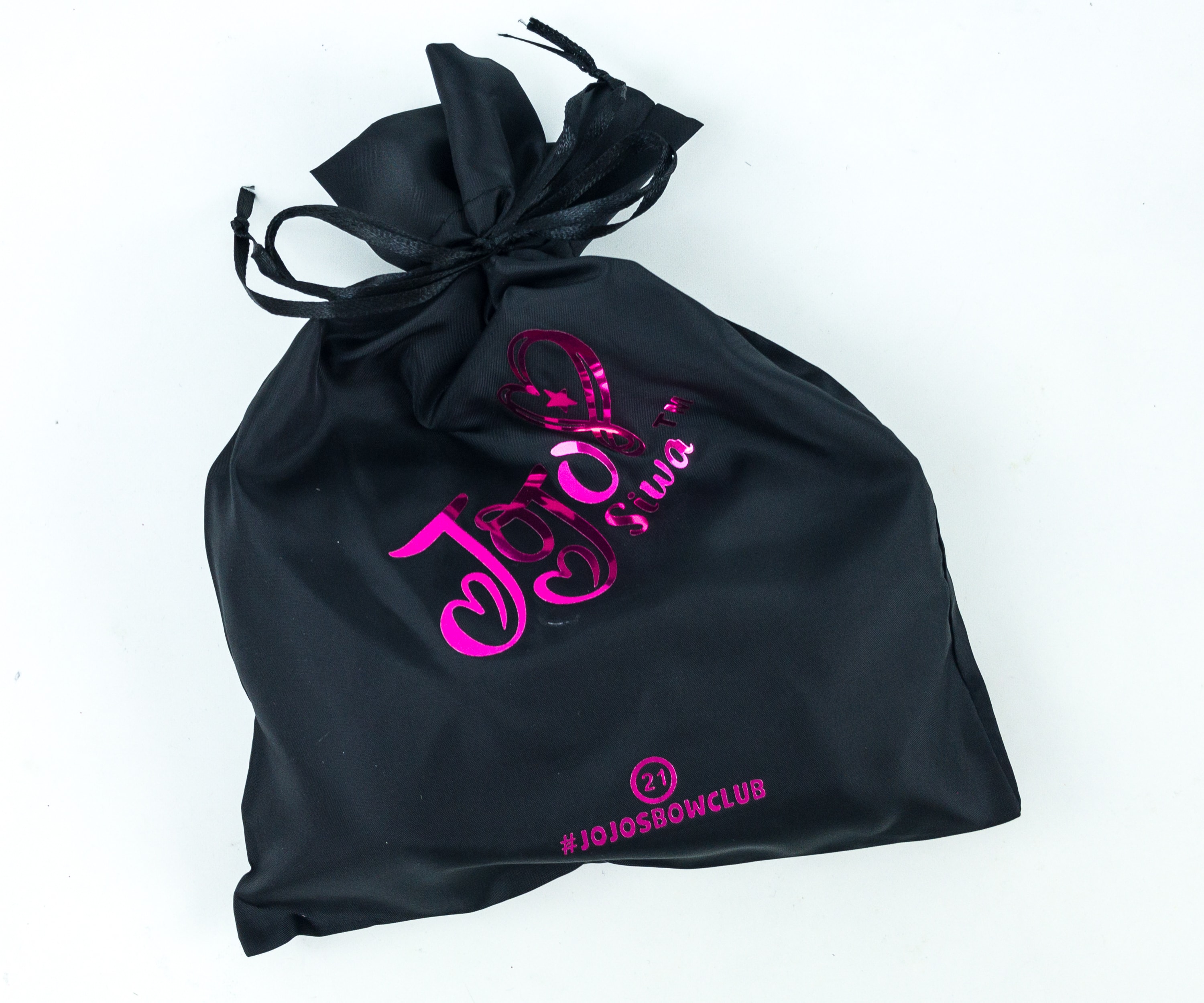 Jojo Siwa Bow. Each Jojo Siwa bow is placed in a storage bag. For this month, it's an elegant black drawstring pouch with pink prints on. Like the pin, the bag is also numbered 21.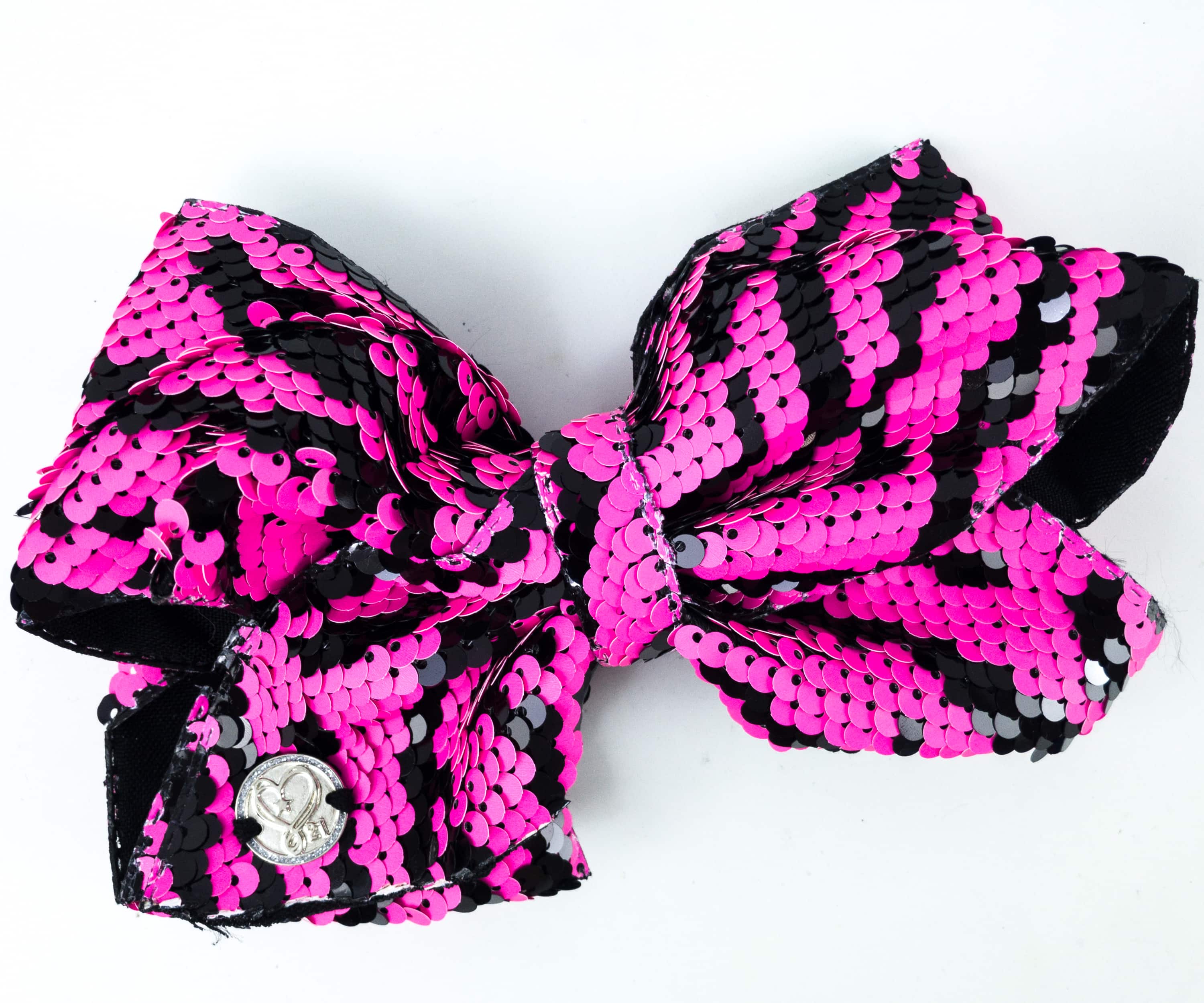 It's a sequined black and pink bow! I love how they arranged the sequins to make this nice pattern of colors.
The hair clip attached on the back is an alligator clip, which holds the hair better and keeps the bow in place.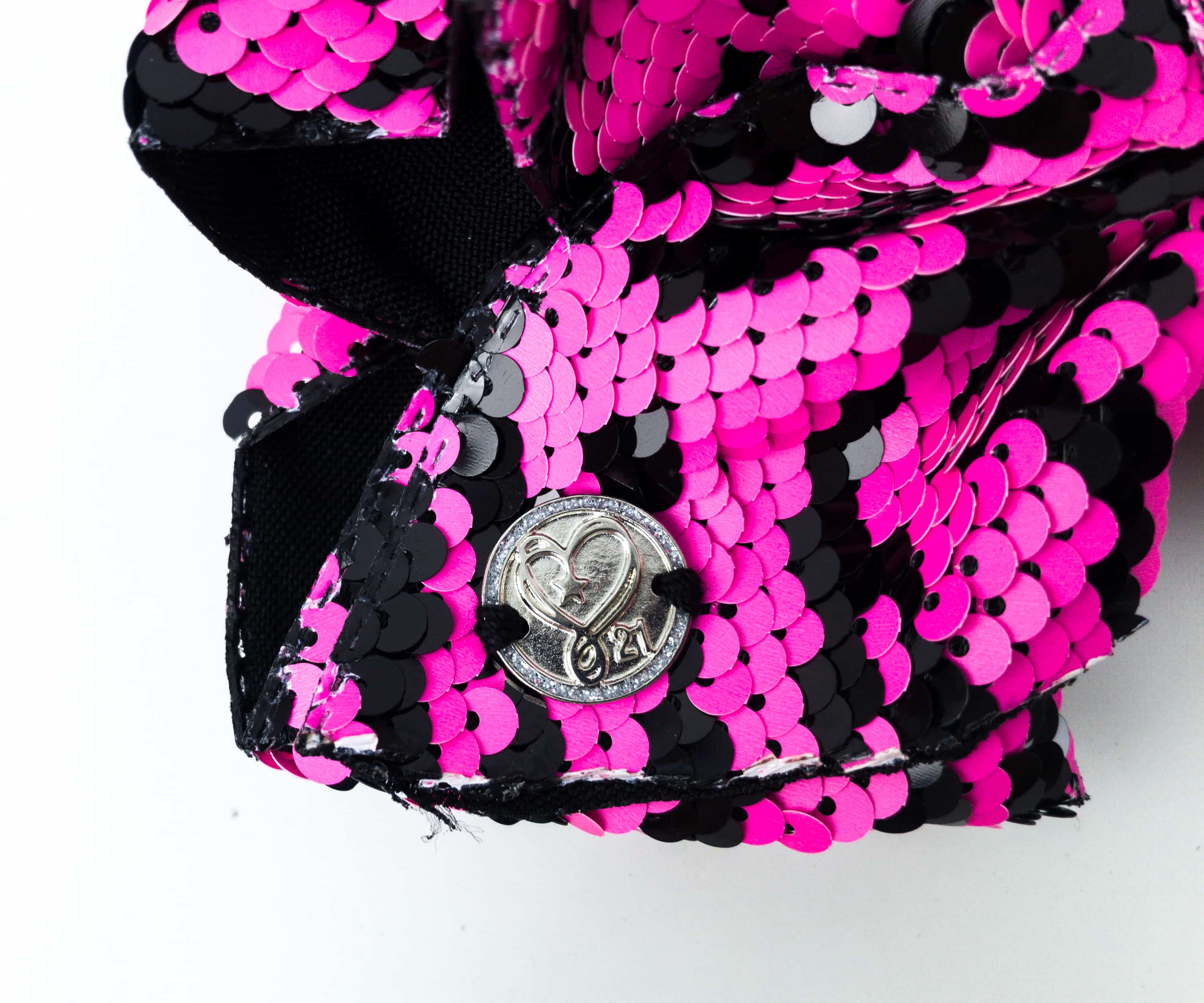 Jojo's bows include a small round metal where the order release number is placed.
Bows are such trendy accessories. They instantly amp up my daughter's look, whether she's in dresses or jeans. We like the combination of colors for this month's bow, and how they utilized the sequins to make a high-quality design. Aside from the bow, this box also includes other funky accessories such as the pin and hair tie. Everything is even color-coordinated! This subscription is a whole lot of fun and we can't wait for future boxes!
What are your favorites in this box?