Home Made Luxe is  is a monthly subscription box that delivers a Pinterest level craft right to your door each month. The box costs $39.99 per month. The box contains all the supplies you need to create a beautiful home decor project, designed by a DIY blogger. It contains crafty materials, detailed step-by-step instructions, and video instructions. You will enjoy the customized and handcrafted decor item, even for the years to come!
DEAL: Use coupon code EPICSALE to get your first box for $9.99! (Shipping is $10) OR Save 10%! Use coupon code HELLOSUB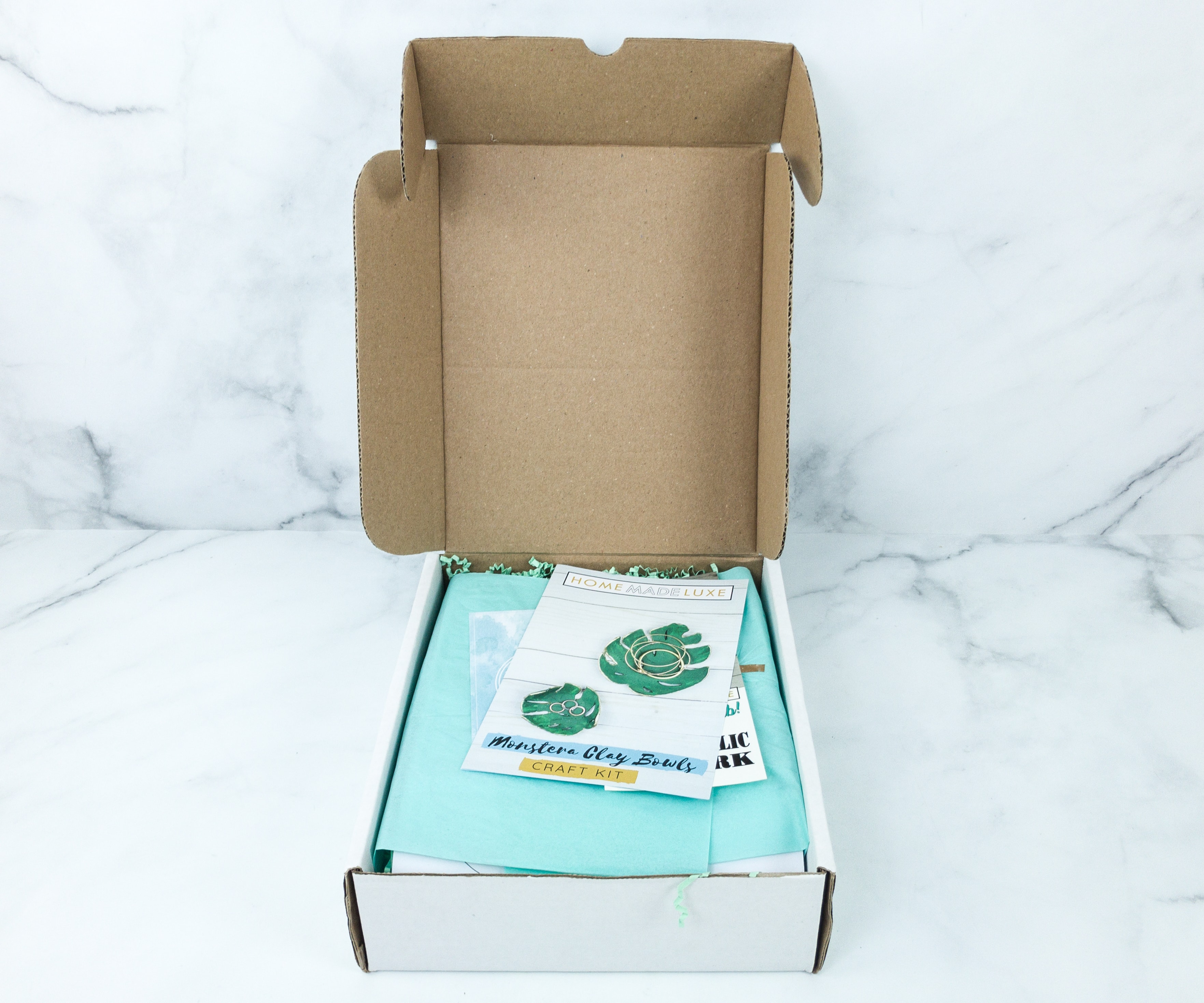 We're excited about this month's project!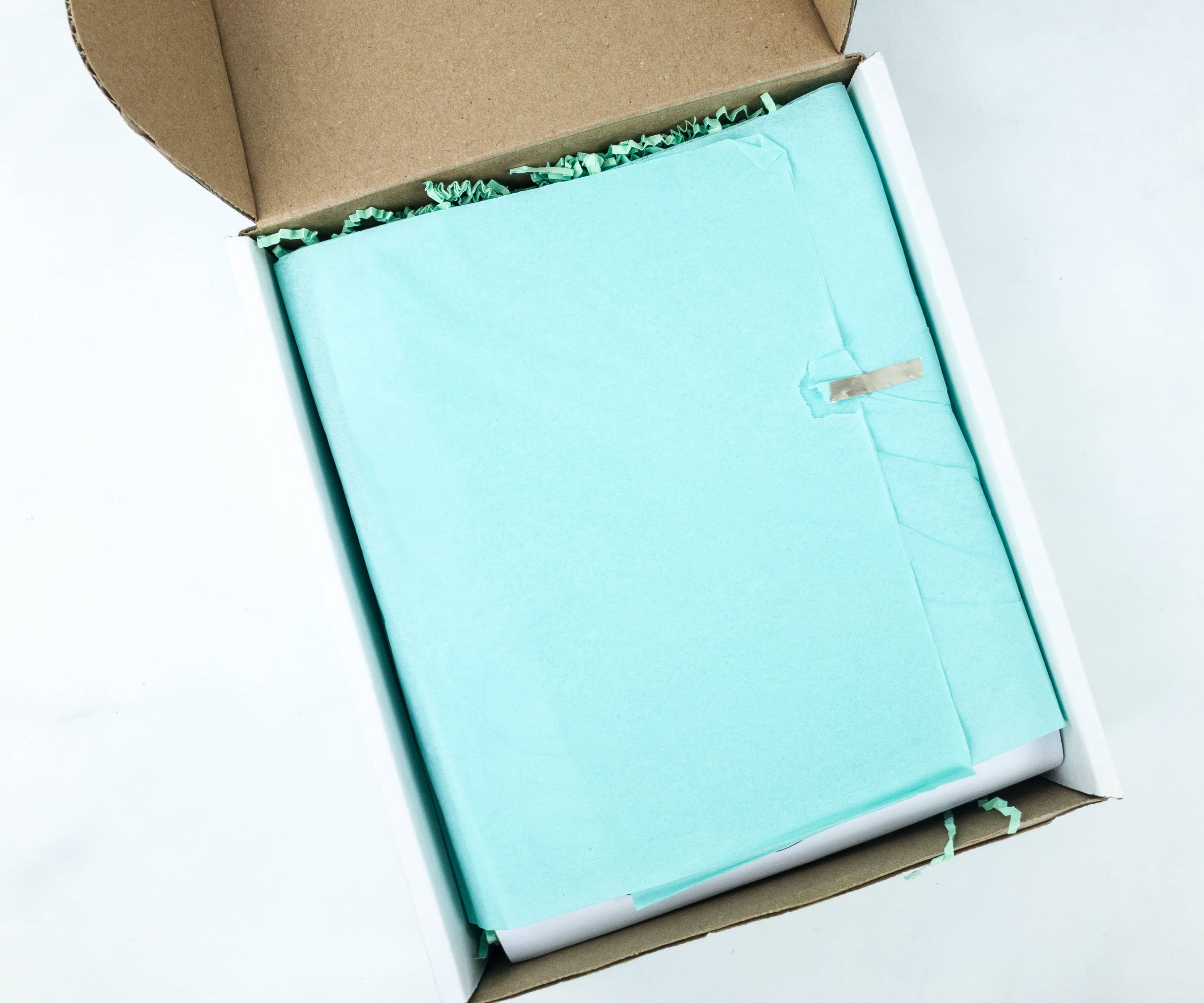 The contents are wrapped in a beautiful mint green tissue paper.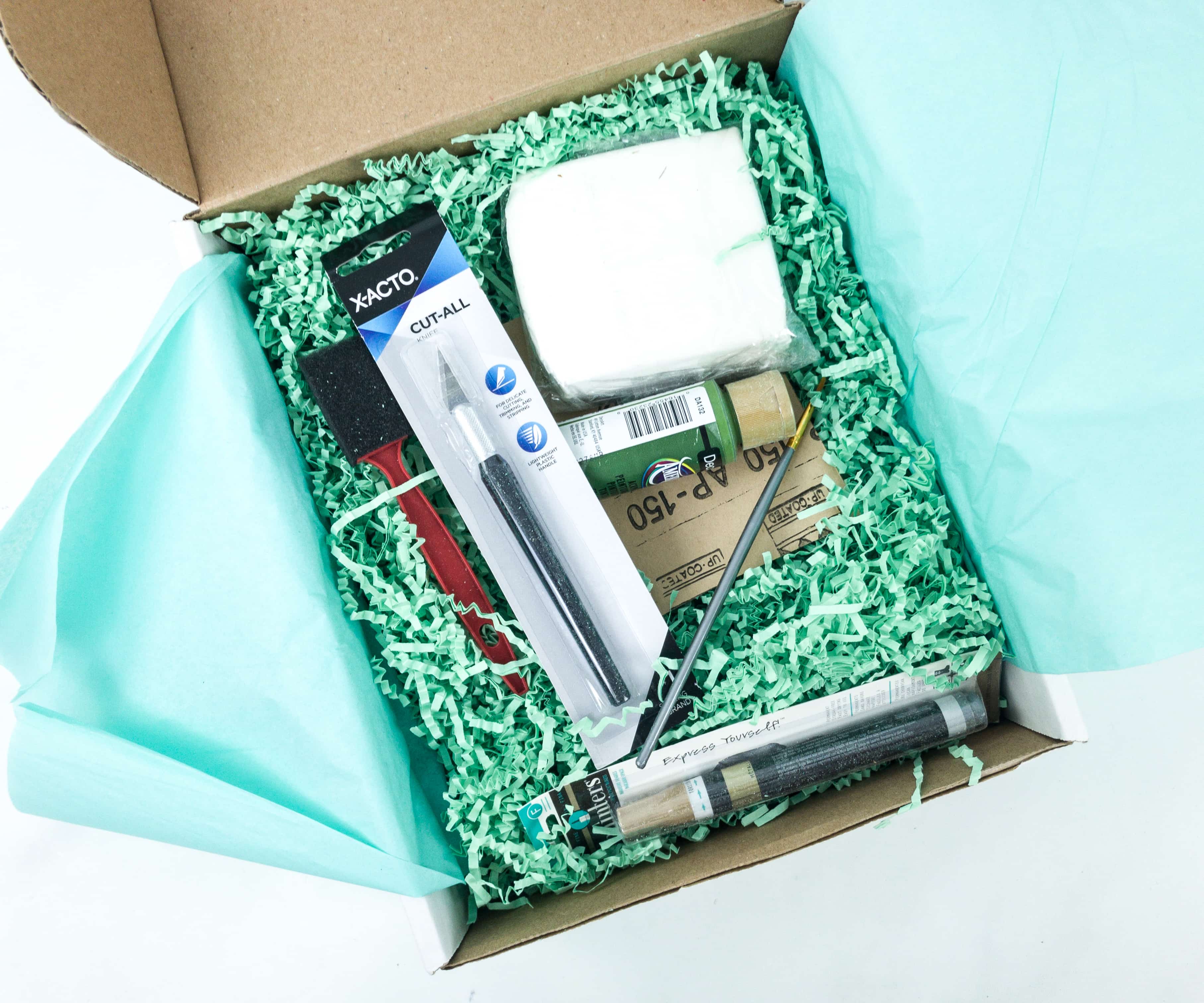 The contents are also protected by green squiggles!
The craft for this month is Monstera Clay Bowls!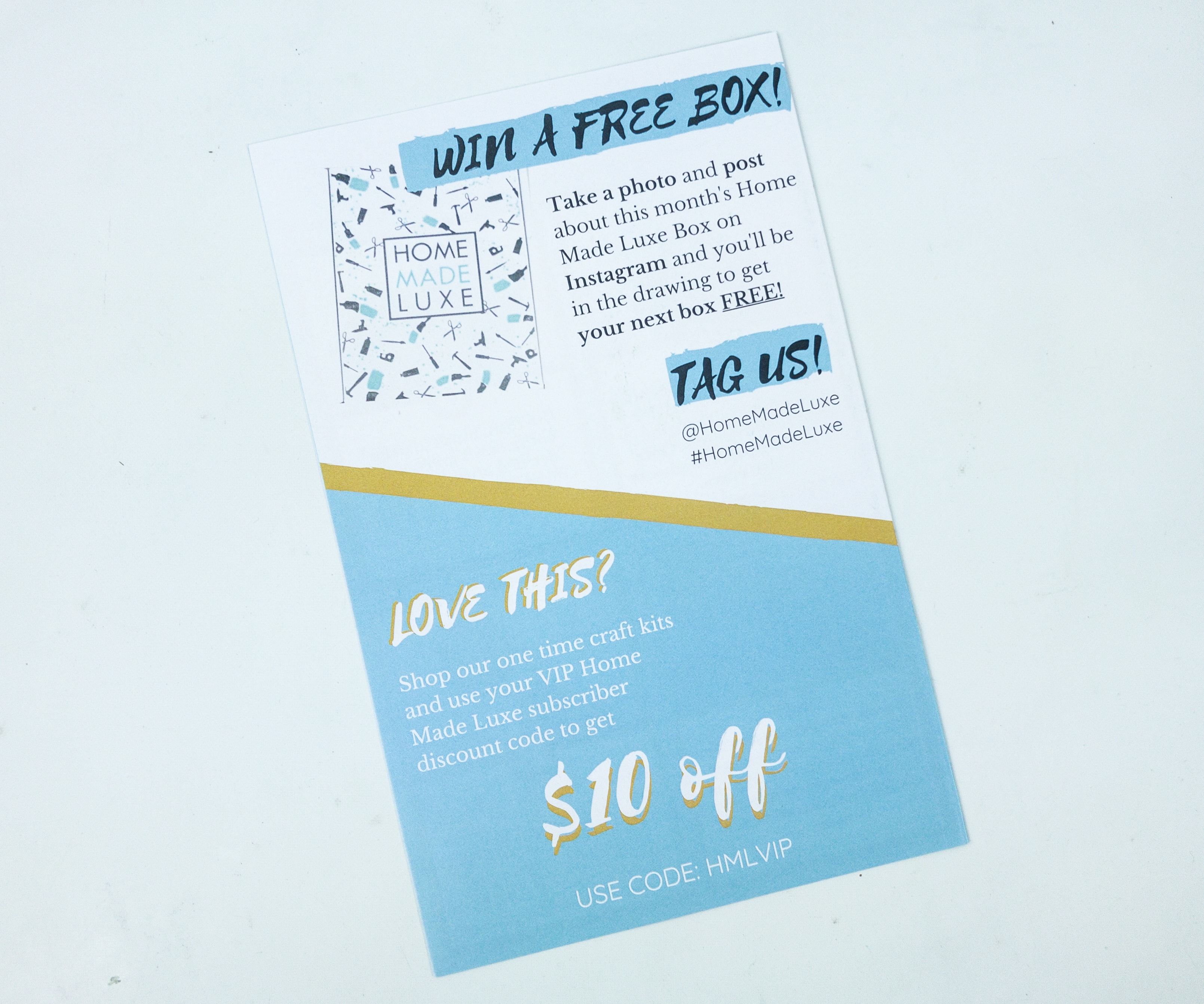 There's a promotional card that encourages you to take a photo and post about this month's box and get a chance to win your next box for free. They also included a $10 off VIP discount code for one-time craft kits.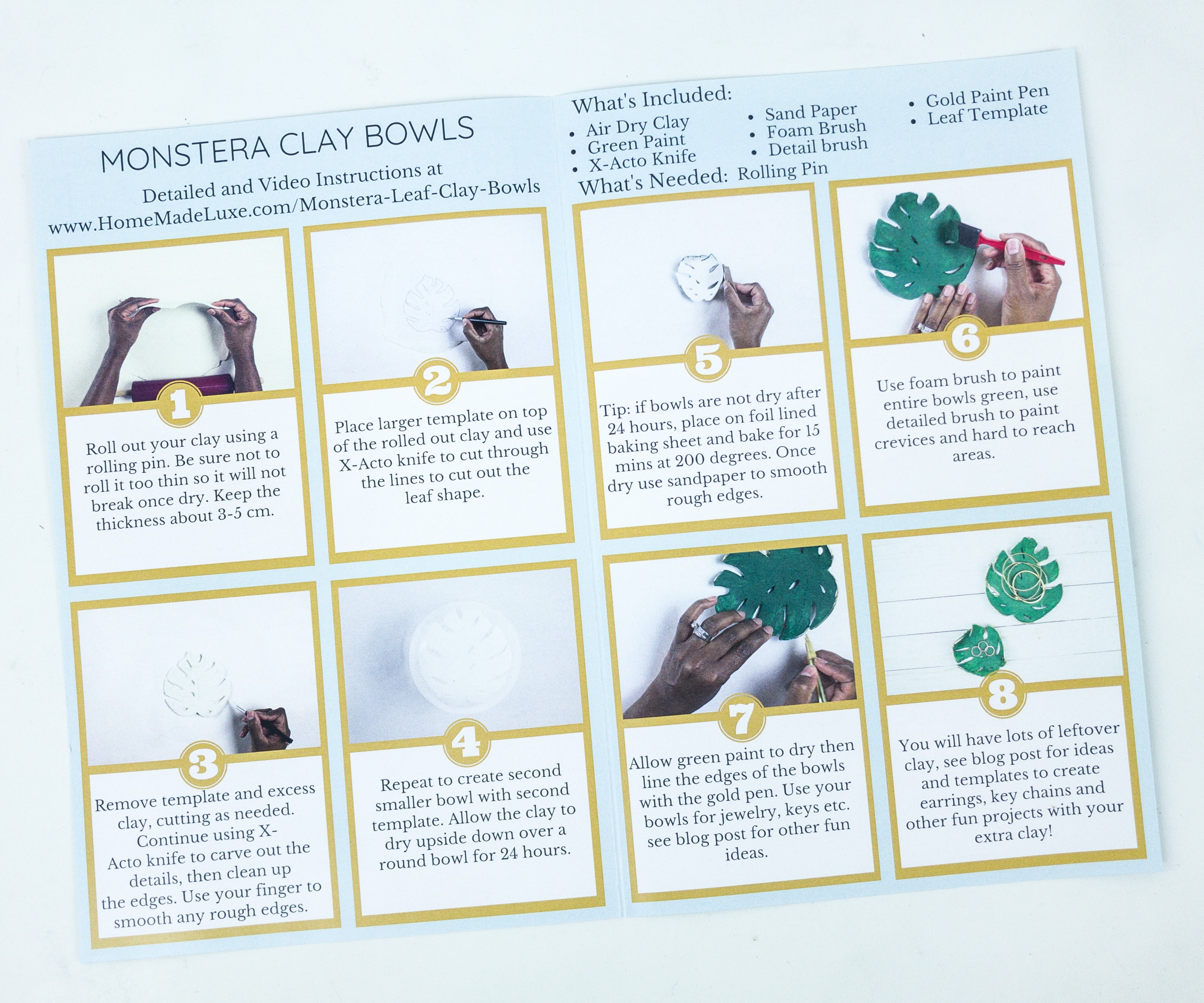 The other side of the promotional material lists the step by step instructions on how to do this month's craft!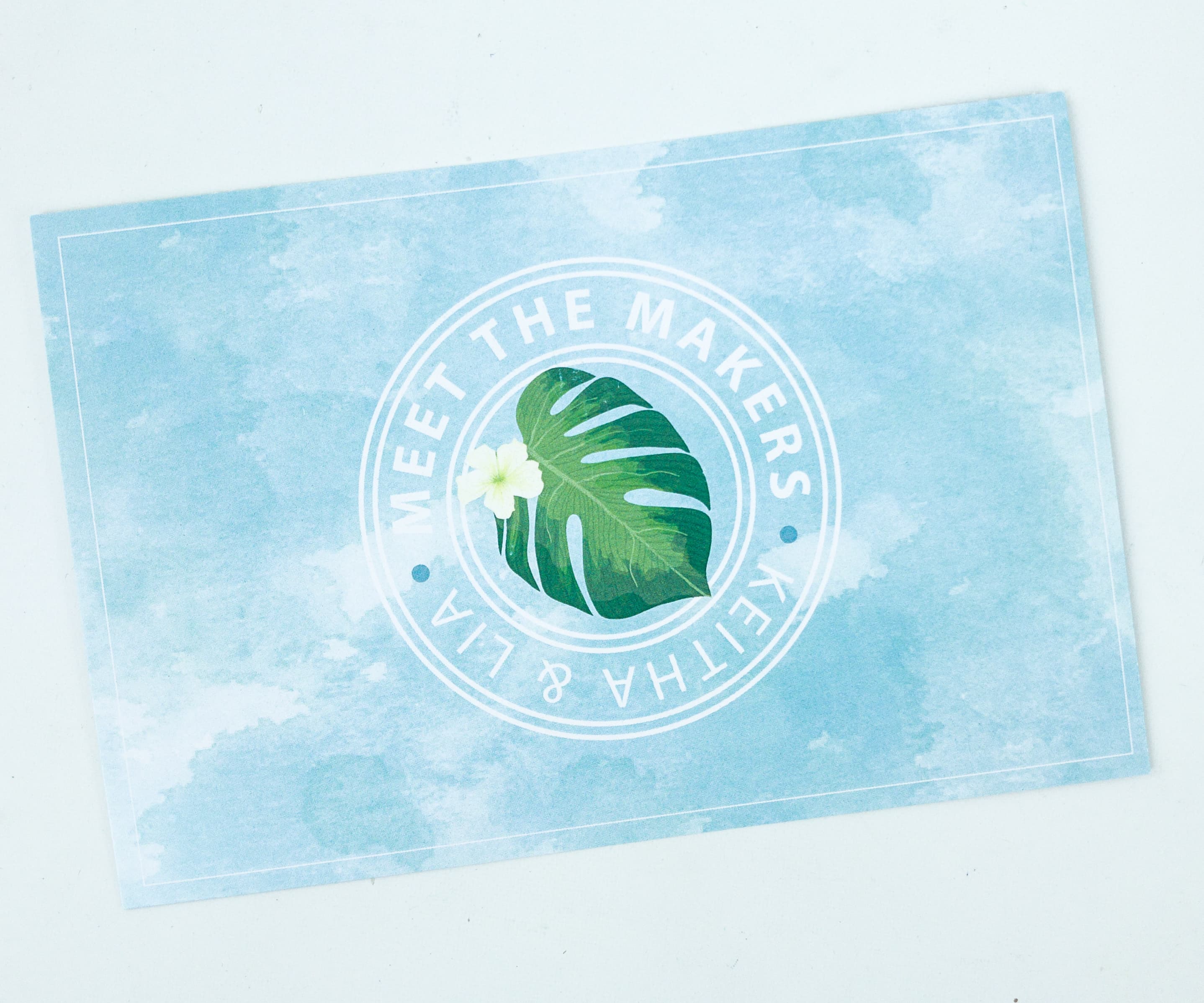 Meet the makers of the box, Keith and Lia!
There are some articles about the makers of Home Made Luxe!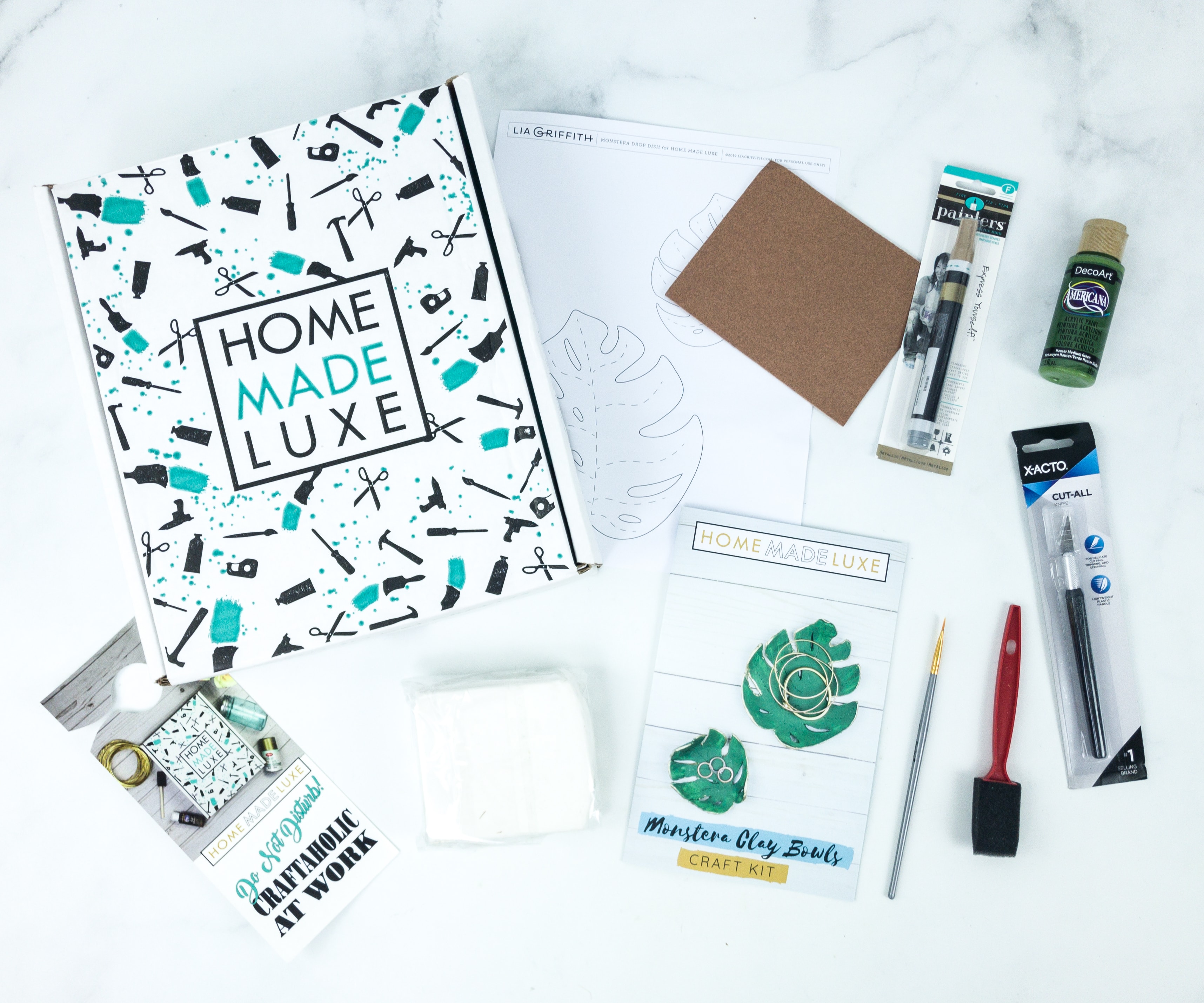 Everything in my box!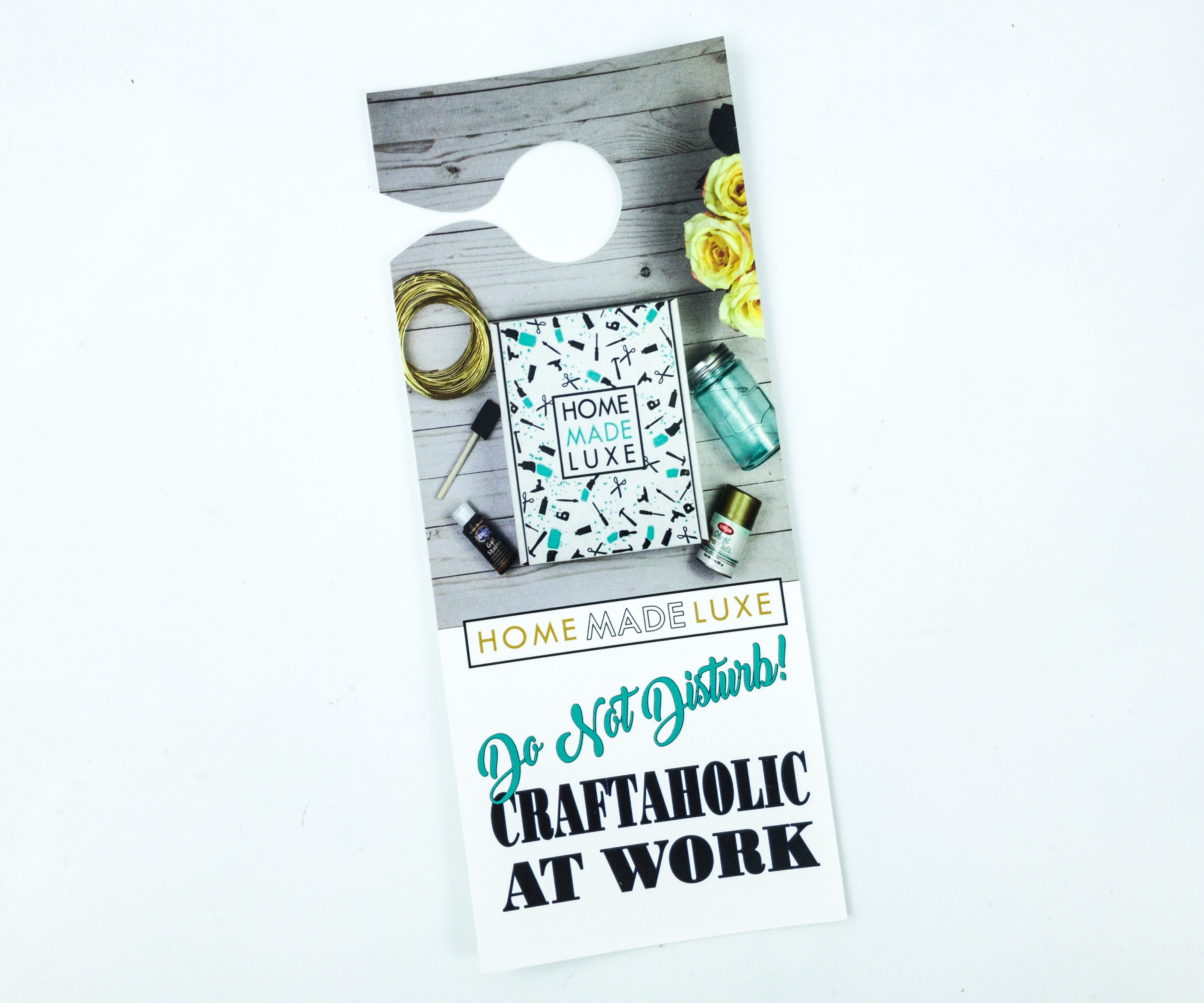 There's an included door sign so that no one would dare disturb you once you started with the project!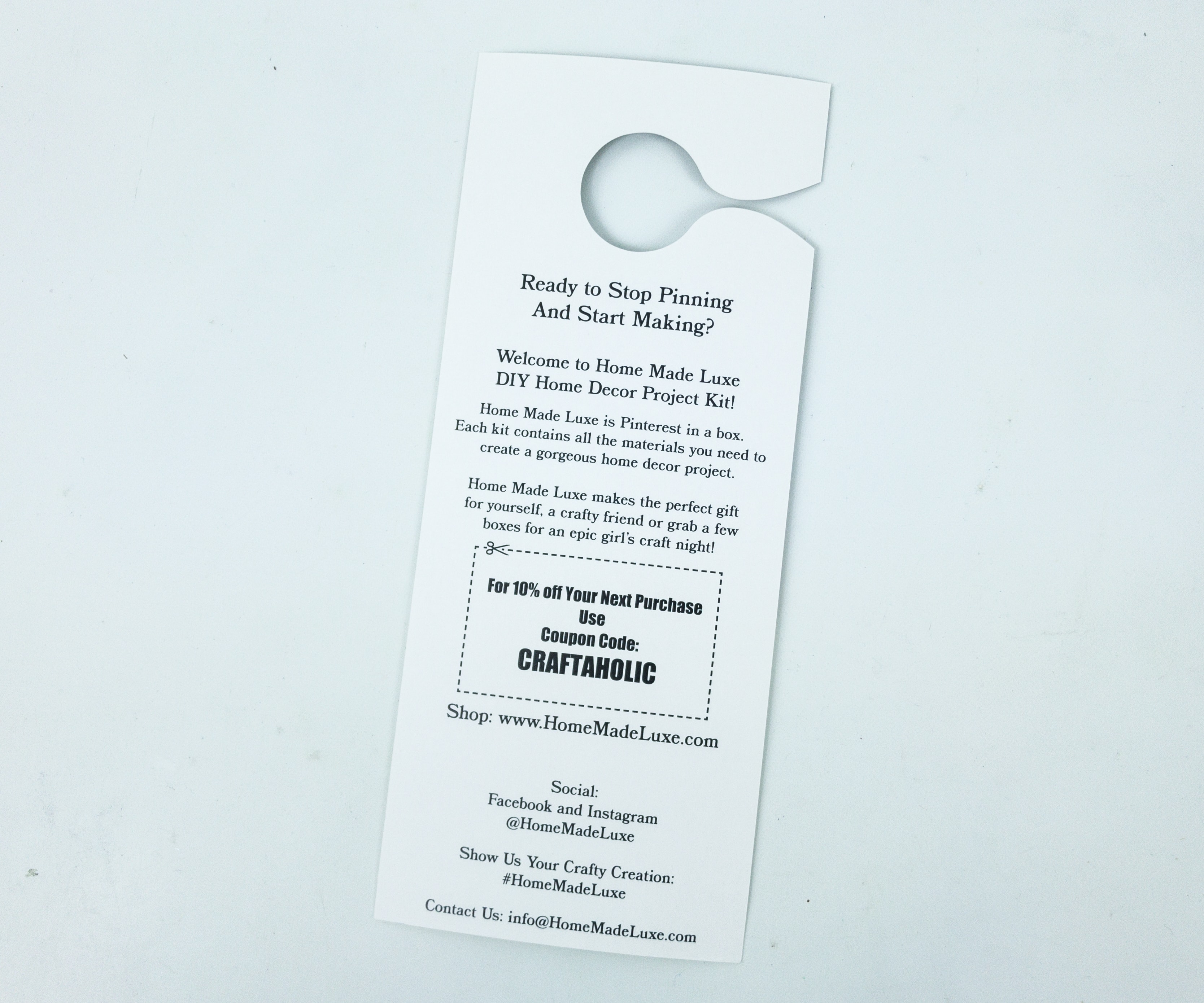 At the back is a coupon code for 10% off on your next purchase!
Leaf Template. Here is the leaf template needed for making the bowls. The bowls will take these shapes.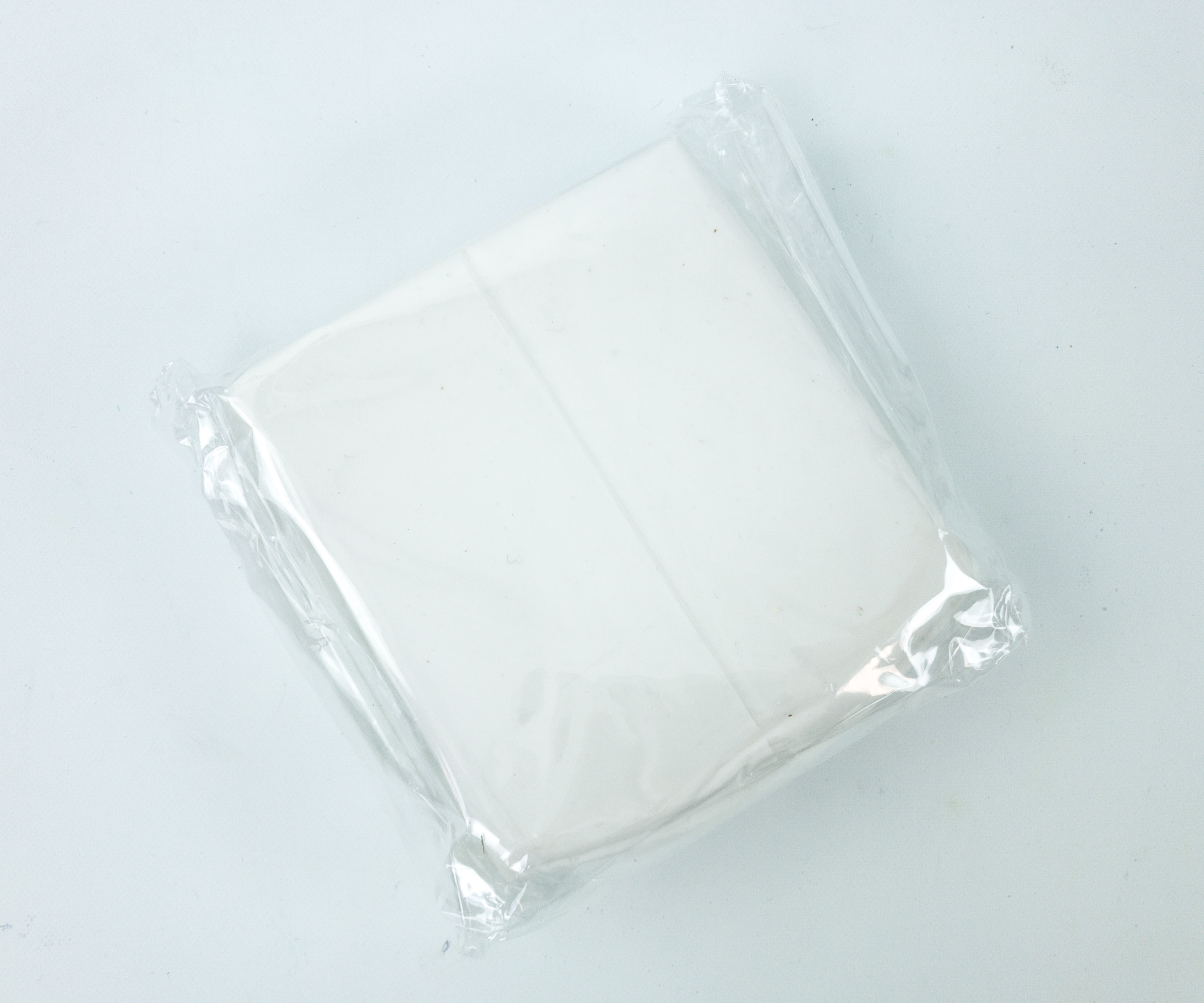 Air Dry Clay. We got a bag of air dry clay, which is the main material that will make up the bowl.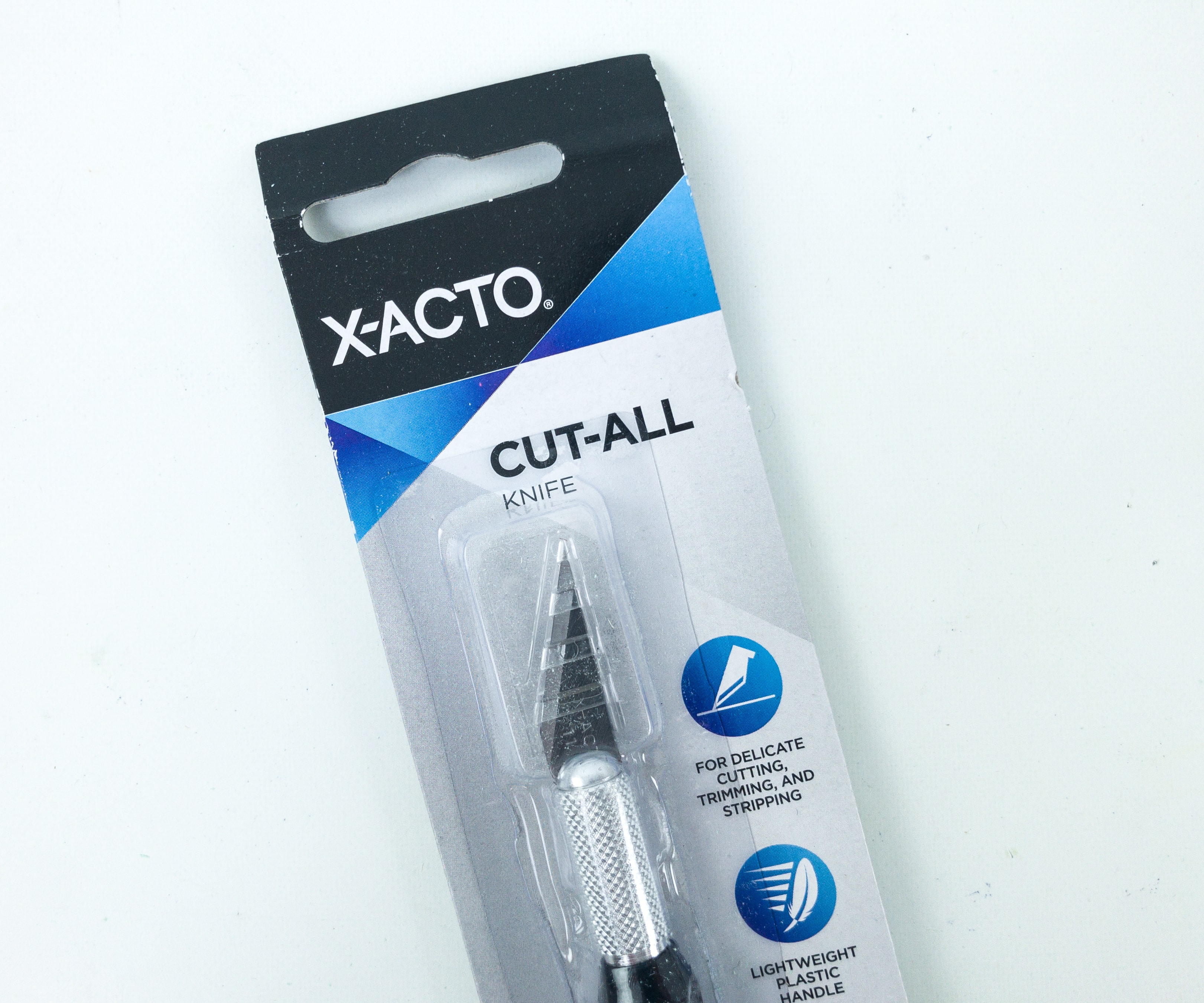 X-Acto Knife. The X-Acto knife will be a very useful tool in tracing the shape of the leaf bowls.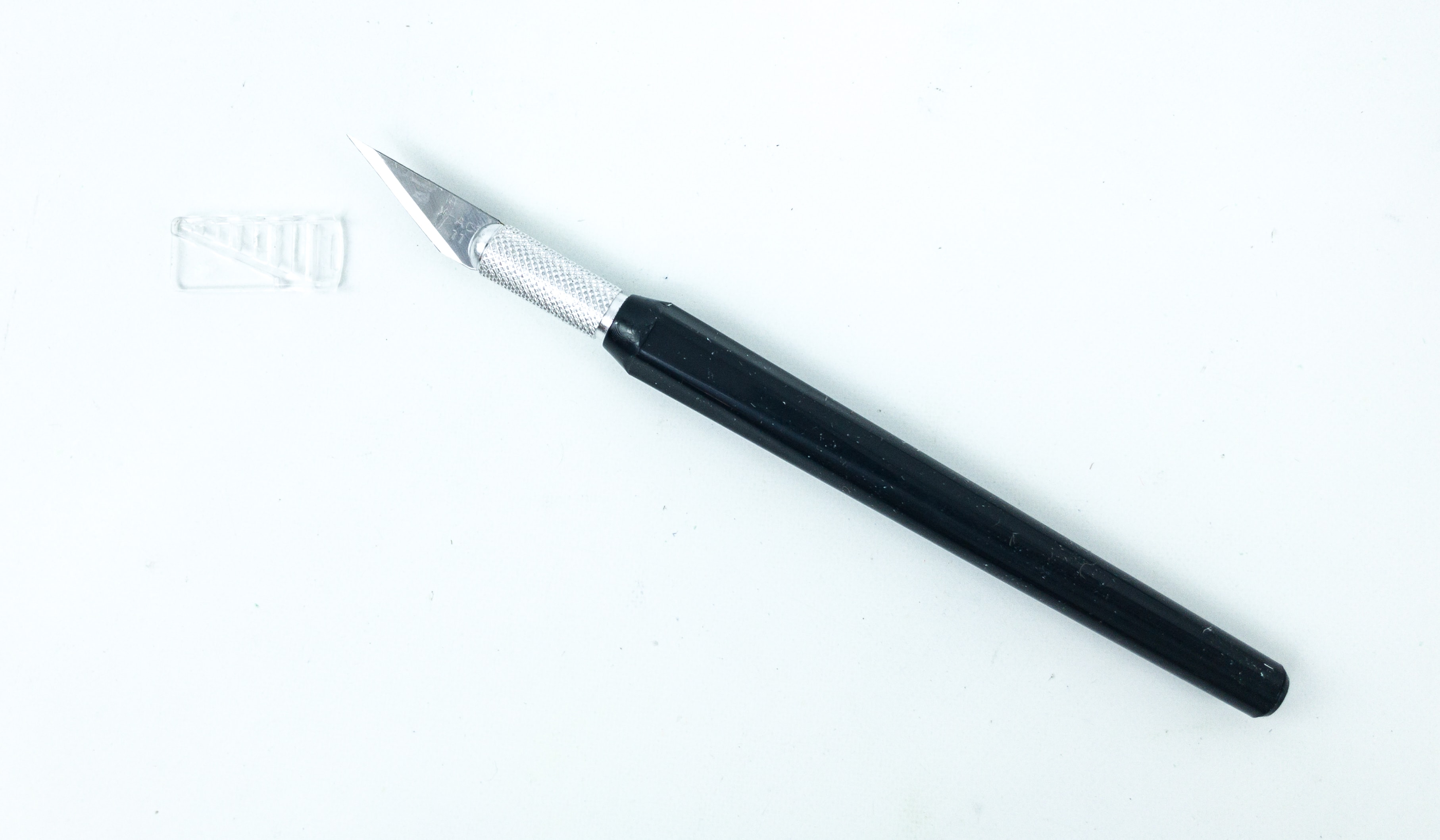 It's really handy and easy to use! We didn't have a hard time cutting through clay or other materials, and it made clean cuts as well.
Sand Paper. The sandpaper is another useful item. It's for smoothing the finished leaf bowls before painting them.
Foam Brush. The foam brush will be used to easily paint the leaf bowls.
Green Paint. We'll use green paint for the bowls so that they will really look like leaves.
Detail Brush. The detail brush will be used to add details on the bowls and will be used to paint hard to reach areas.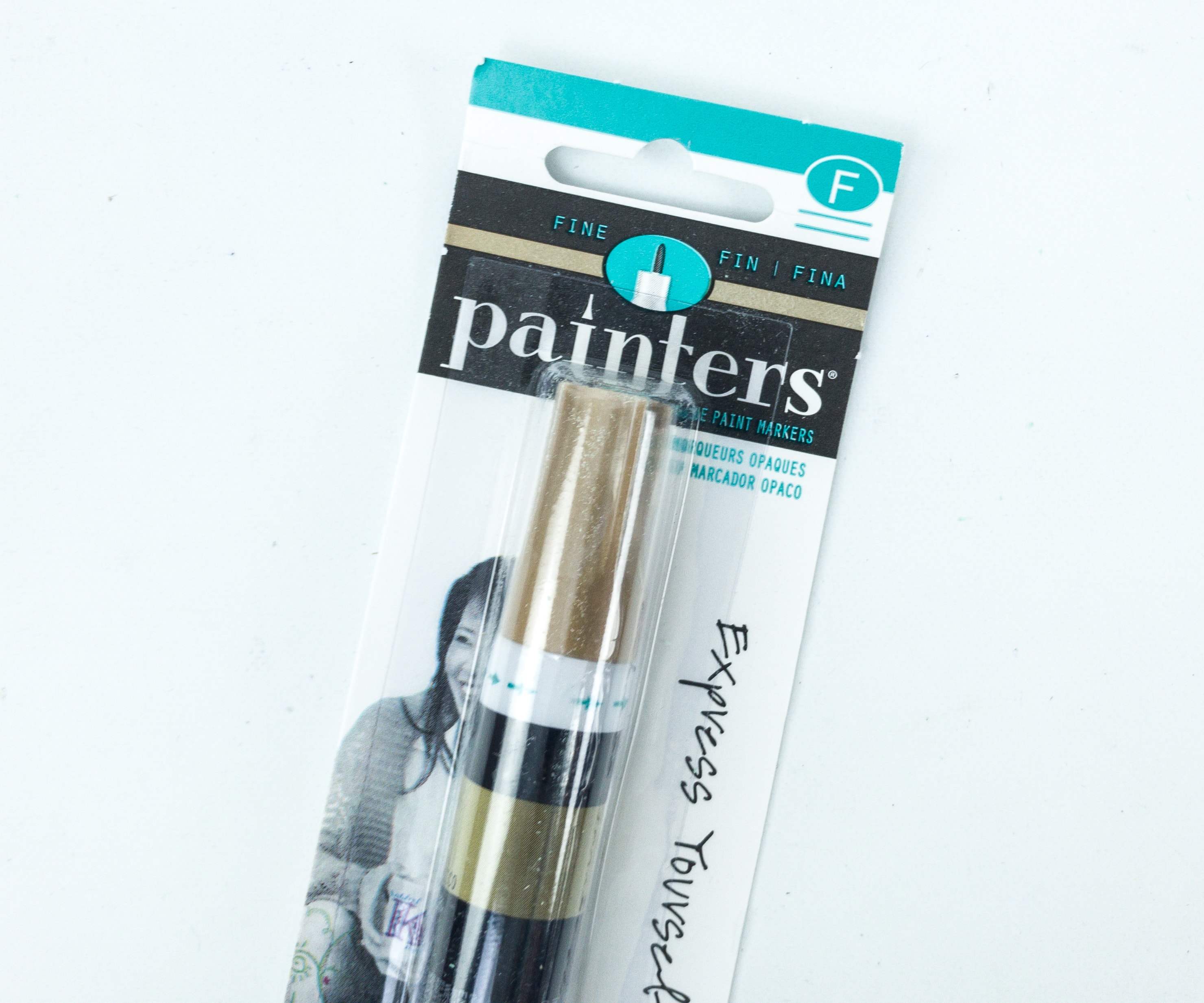 Gold Paint Pen. The gold paint pen will add an extra flair to the bowls, or it can be used for the left-over clay to make some accessories.
It's a nice gold paint pen that will definitely make the left-over clay look great as accessory pieces.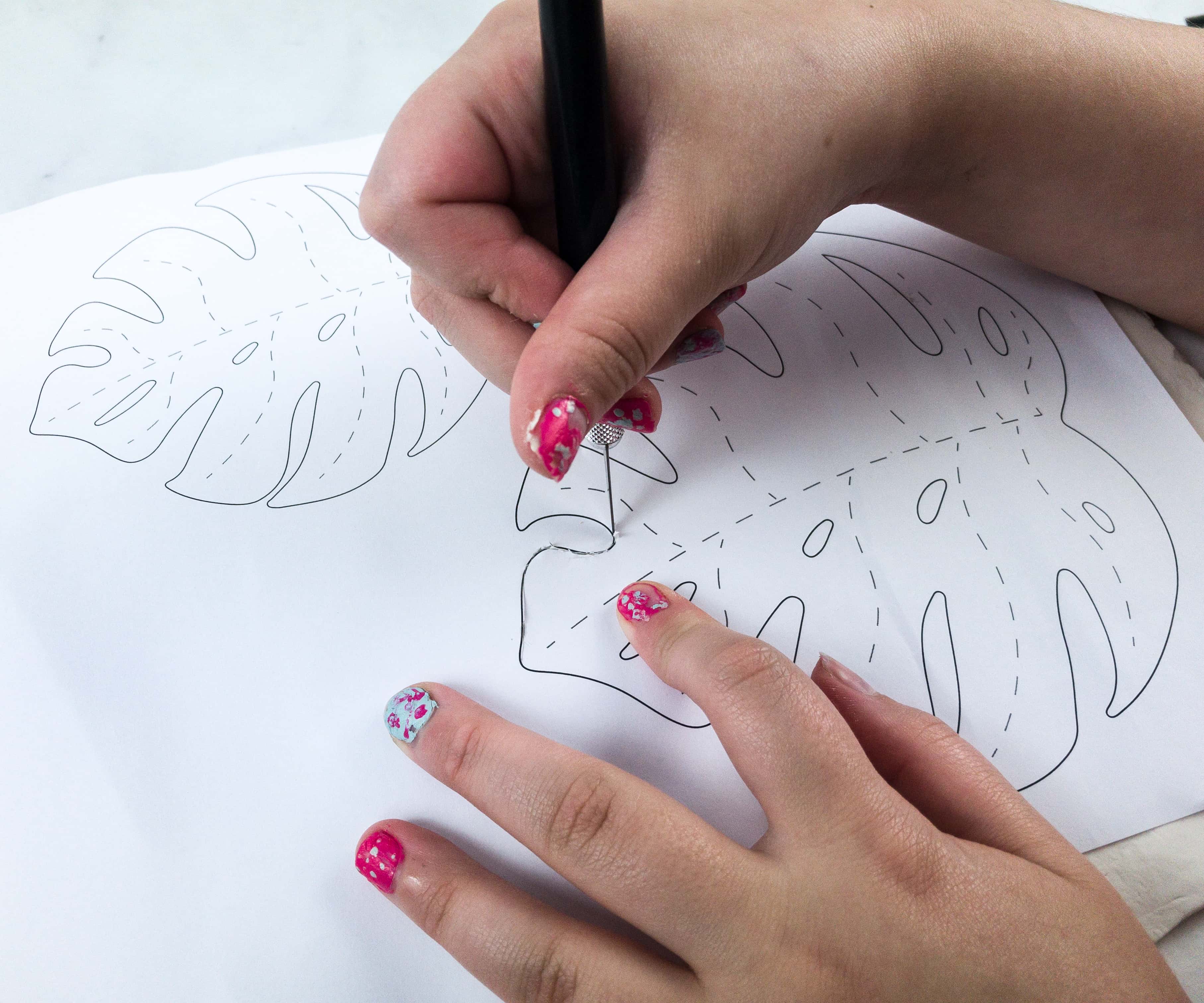 First, we used the X-Acto pen to cut out the leaf templates.
Then, we traced the leaf templates on the flattened out clay.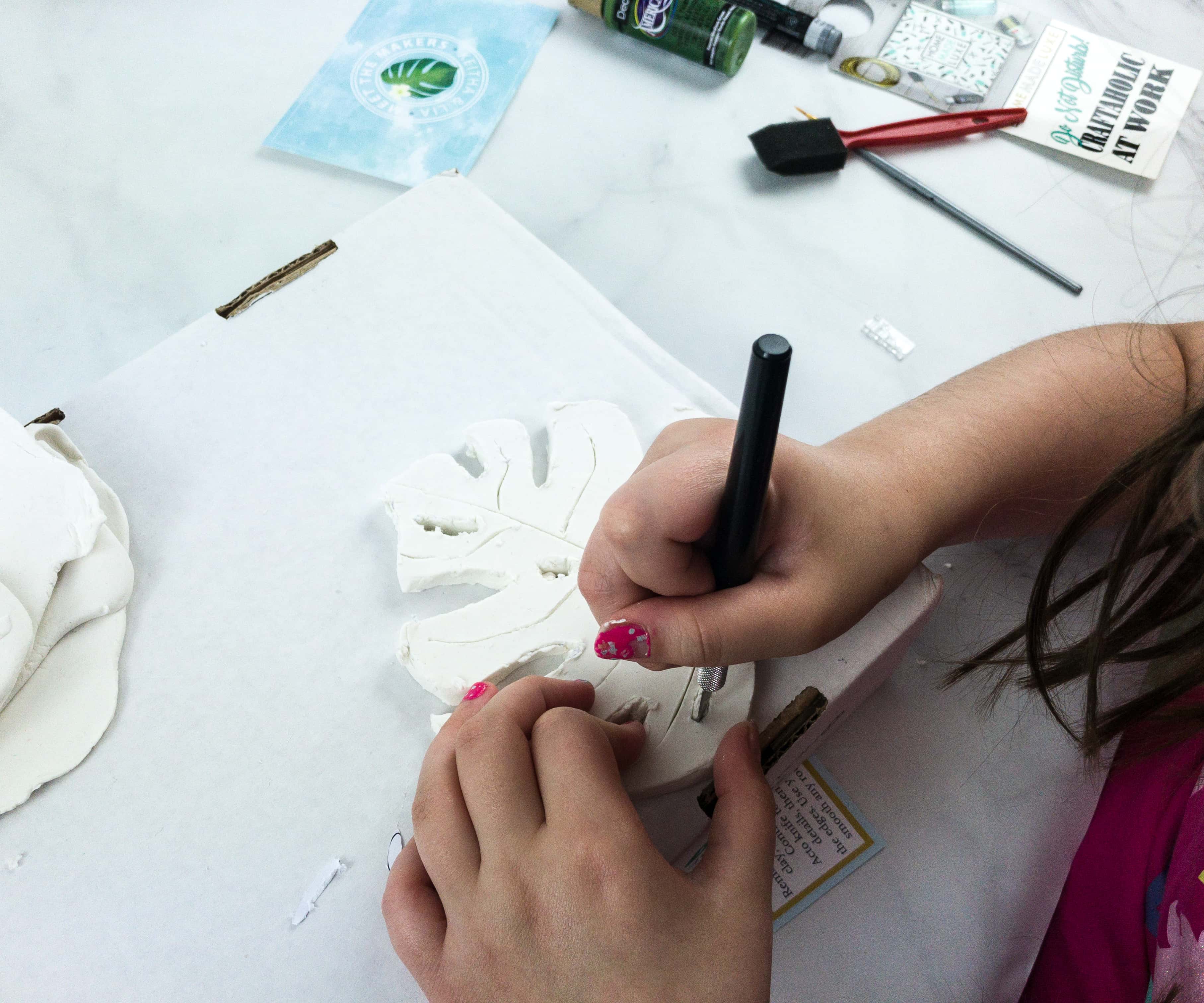 The X-Acto knife helped us with all the details of the leaves.
We let the leaves dry upside down on top of round bowls.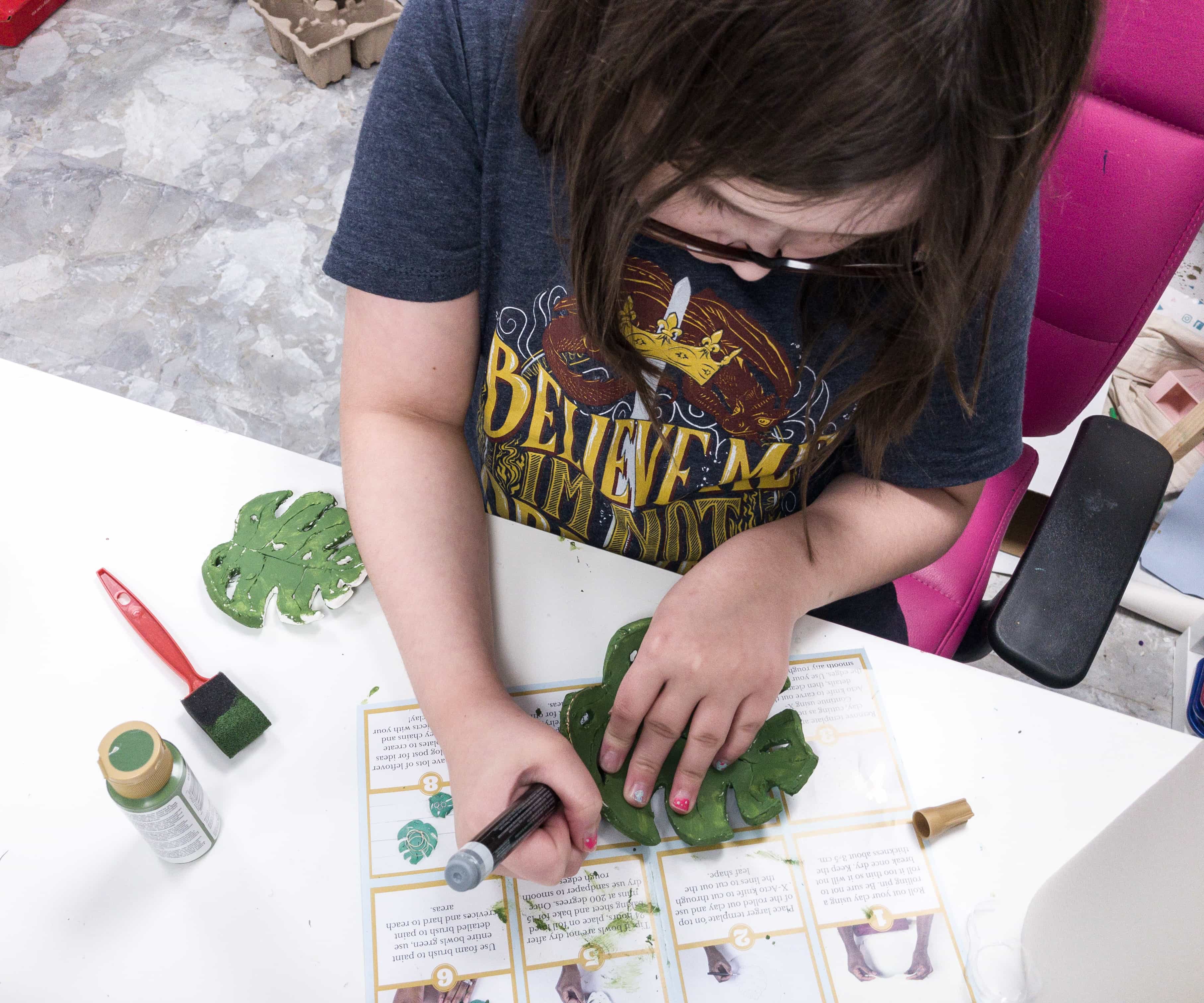 After 24 hours, it's time to paint the bowls green!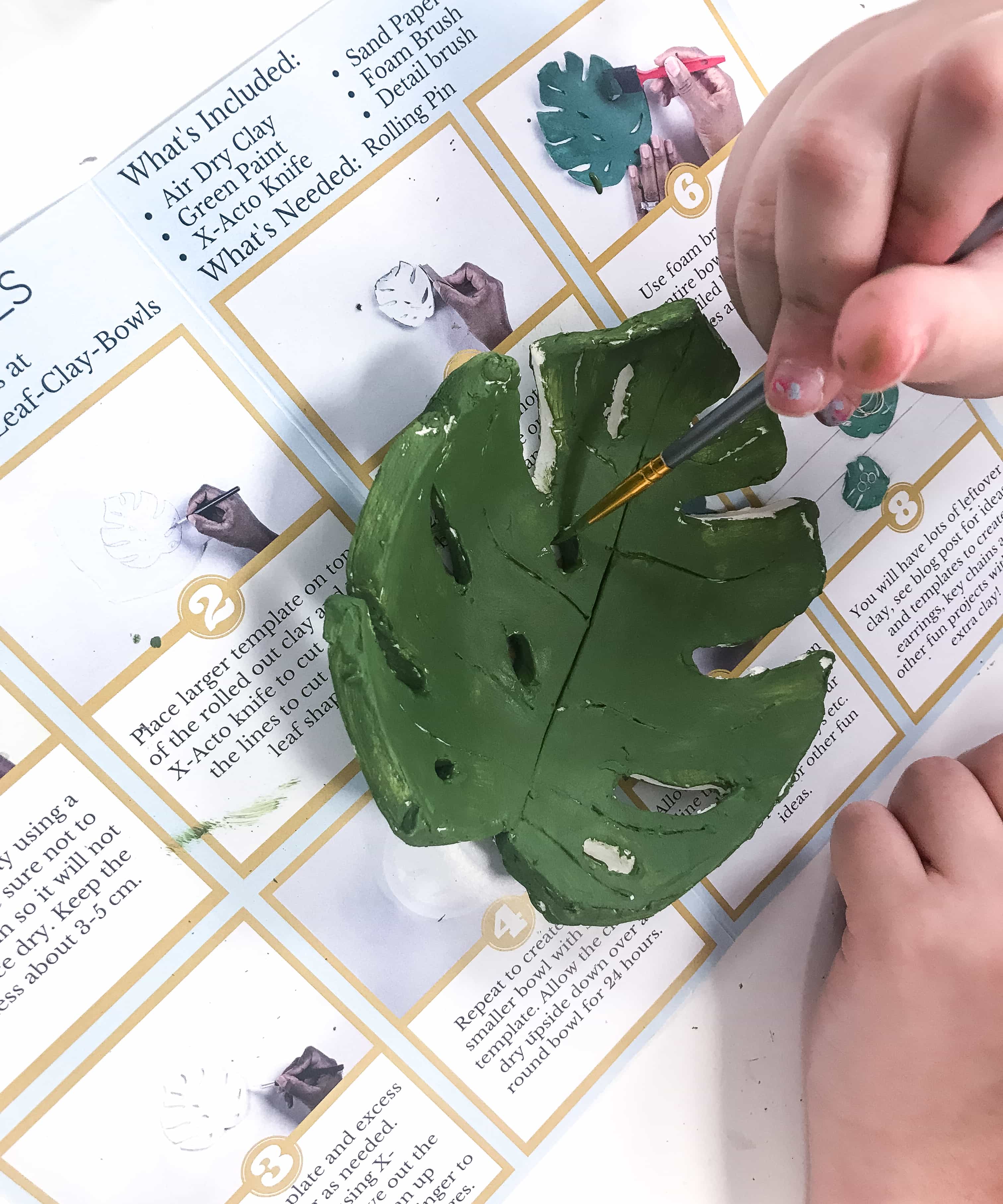 We used the detail brush to add some minor details on the bowls and to paint hard to reach areas and crevices.
Here's the finished clay bowl! It looks nice!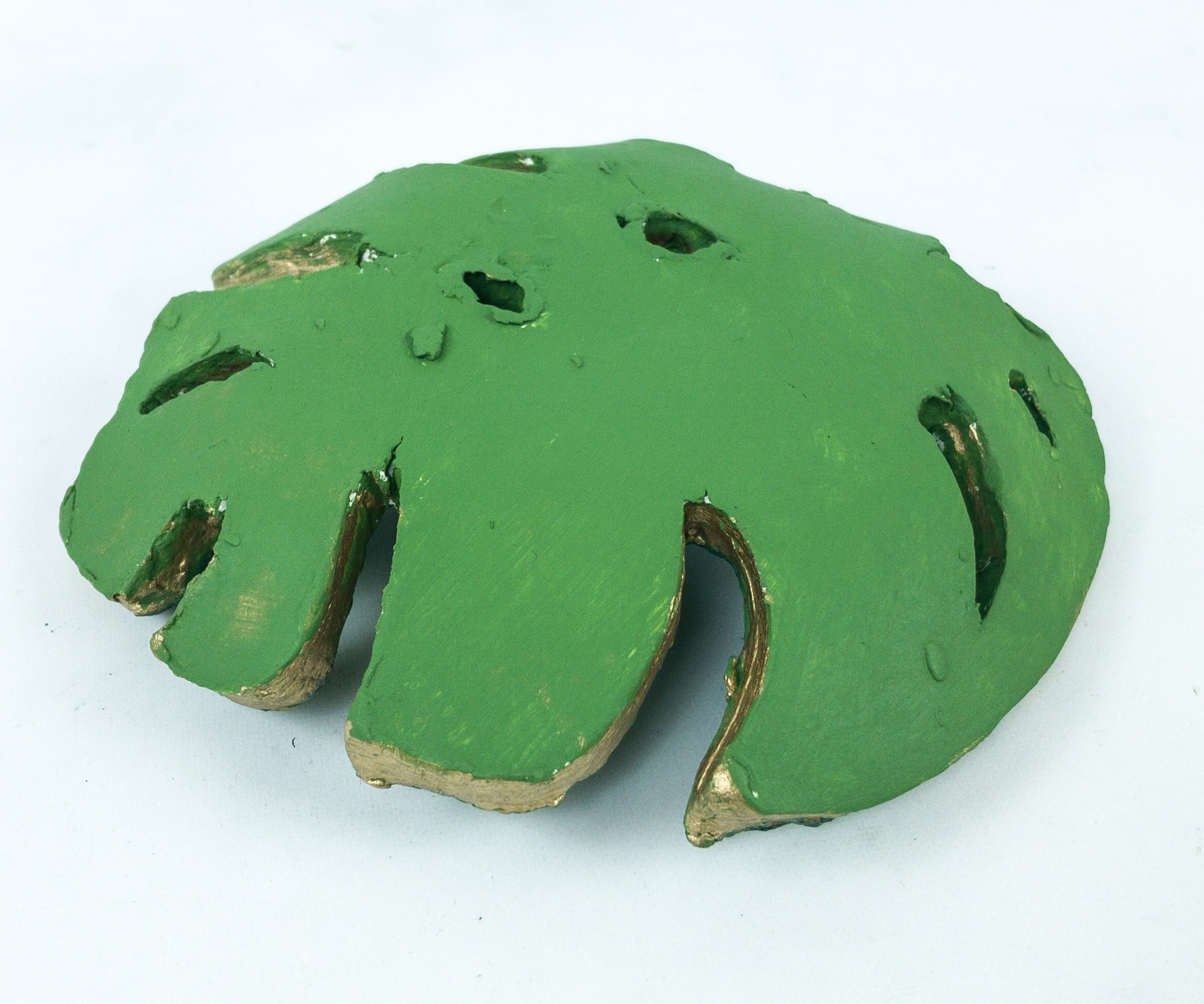 We also added some gold details on the side.
The bowl looks gorgeous, and it's ready to be an accent piece for any table!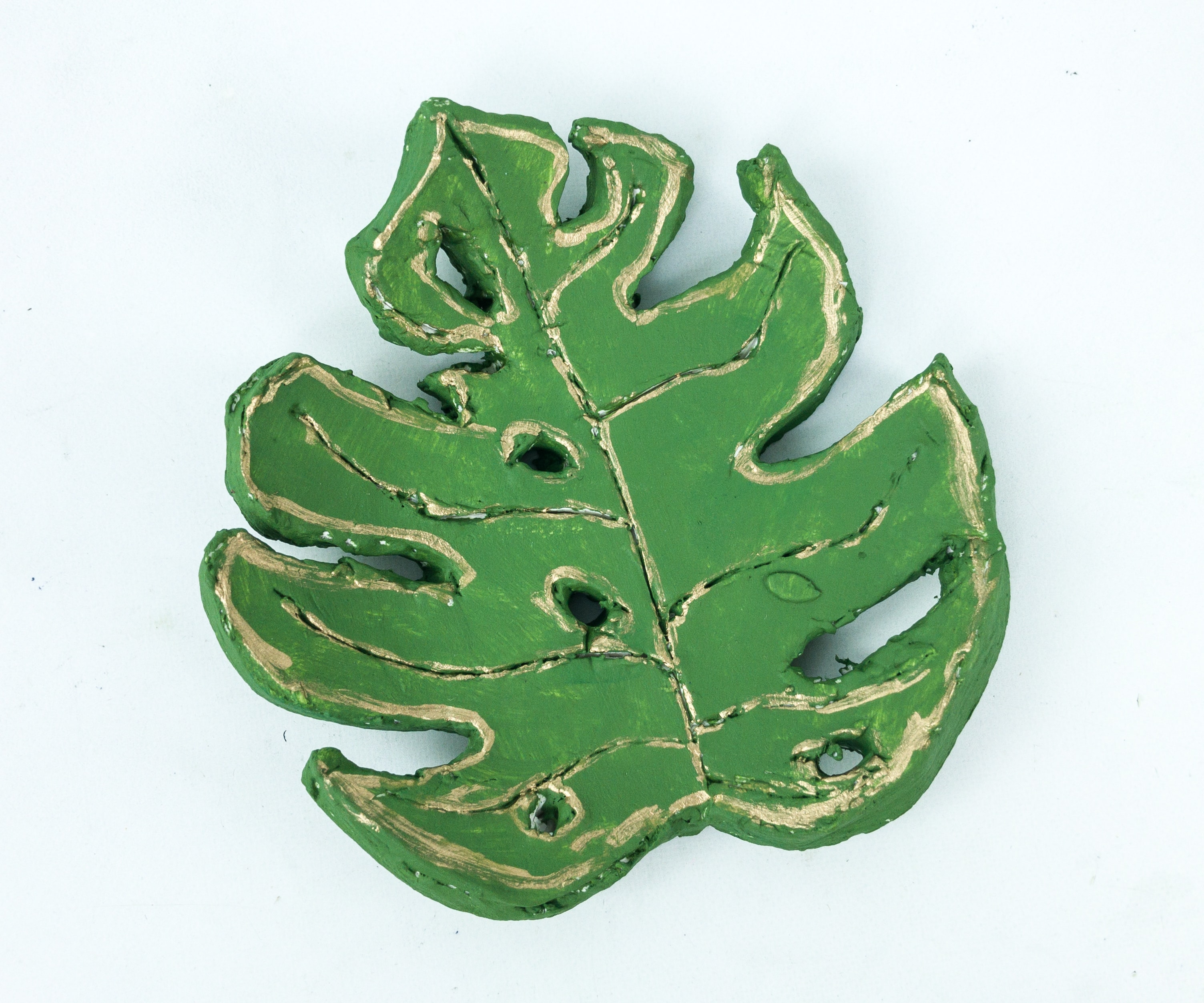 The smaller leaf bowl has more gold details on it.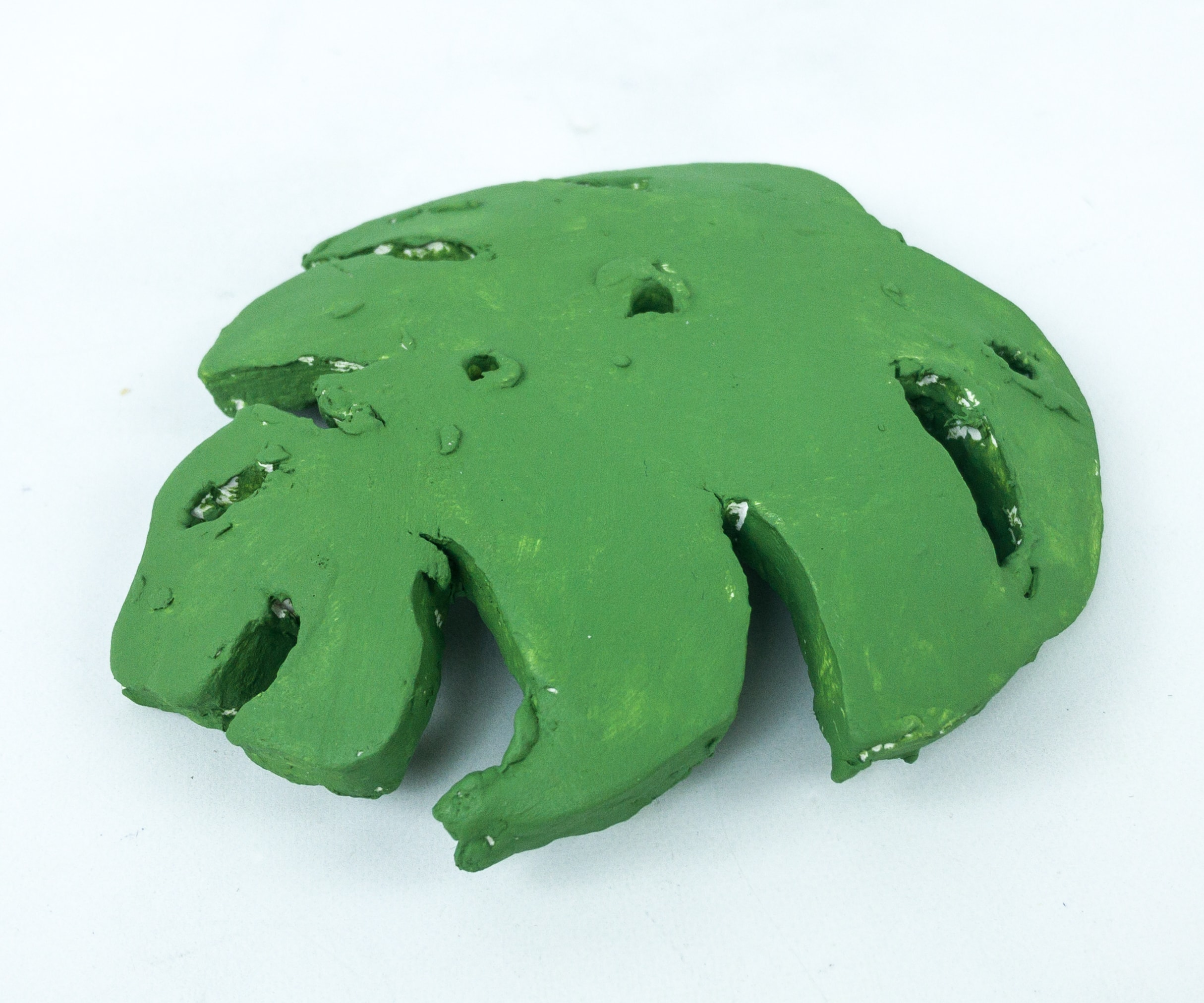 The back looks clean as well.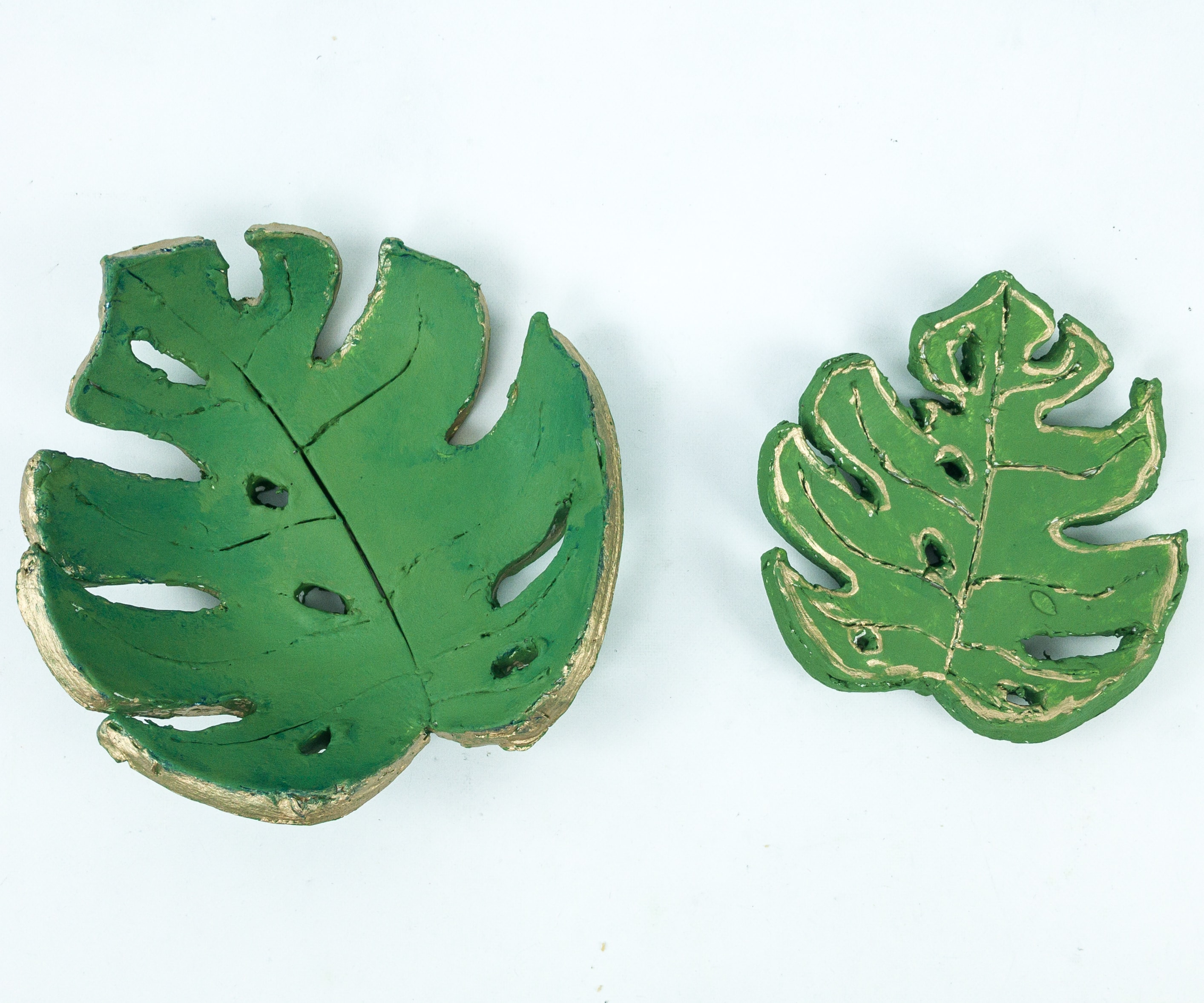 Here are the two bowls, and we're ready to use them. It can be a nice holder for jewelry, clips, ties, or even centerpieces that can contain candies or other decorating pieces.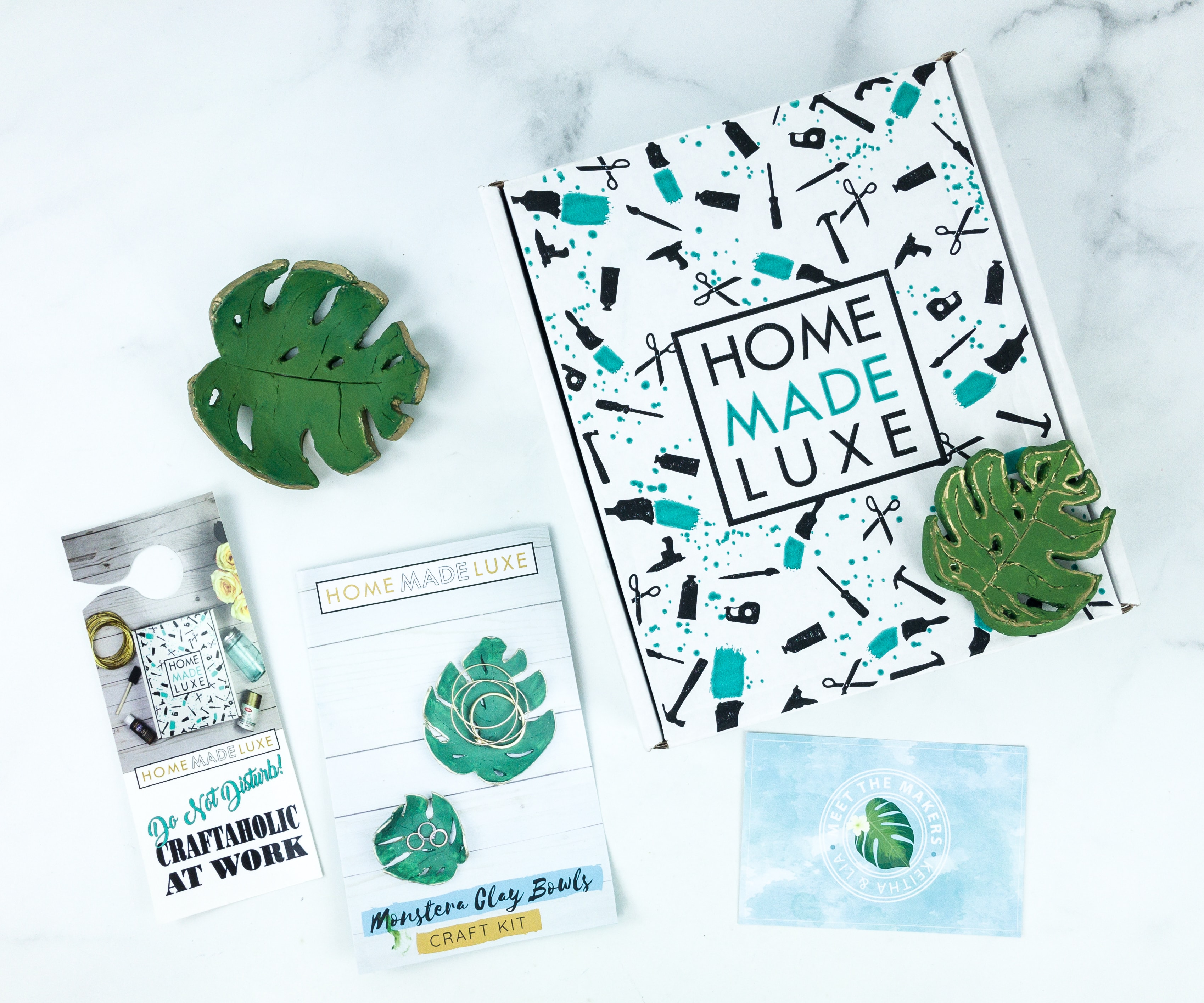 Home Made Luxe is definitely a nice craft box and we're excited about more DIY crafts!
For our first ever box, we made clay bowls with all the materials provided in the box! The instructions were simple and easy to understand as well, so we didn't encounter any problems. Most importantly, we had fun and now have a new home decor we can be proud of! Our clay bowls looked great and I think they will look nice on our center table, with some candies on it during gatherings, or on the bedside where I can put some small items like jewelry and clips. The activity helped bring out our creativity so we're really happy about it. We're definitely looking forward to the next craft kit!
What do you think of this month's review?