Girls Can Crate is a monthly subscription for children between 5 and 10 years of age that promotes the idea that girls can do whatever they set their minds to. Each month features a different female pioneer whose story inspires girls to achieve. Each box includes a 20-page activity book that includes the heroine's story, 2-3 STEAM activities, and creative play props. Boxes cost $29.95 each month with themes that celebrate female pioneers from diverse backgrounds, but the activities themselves are usually gender neutral.
DEAL: Save 15% on your first box! Use coupon code HELLO15.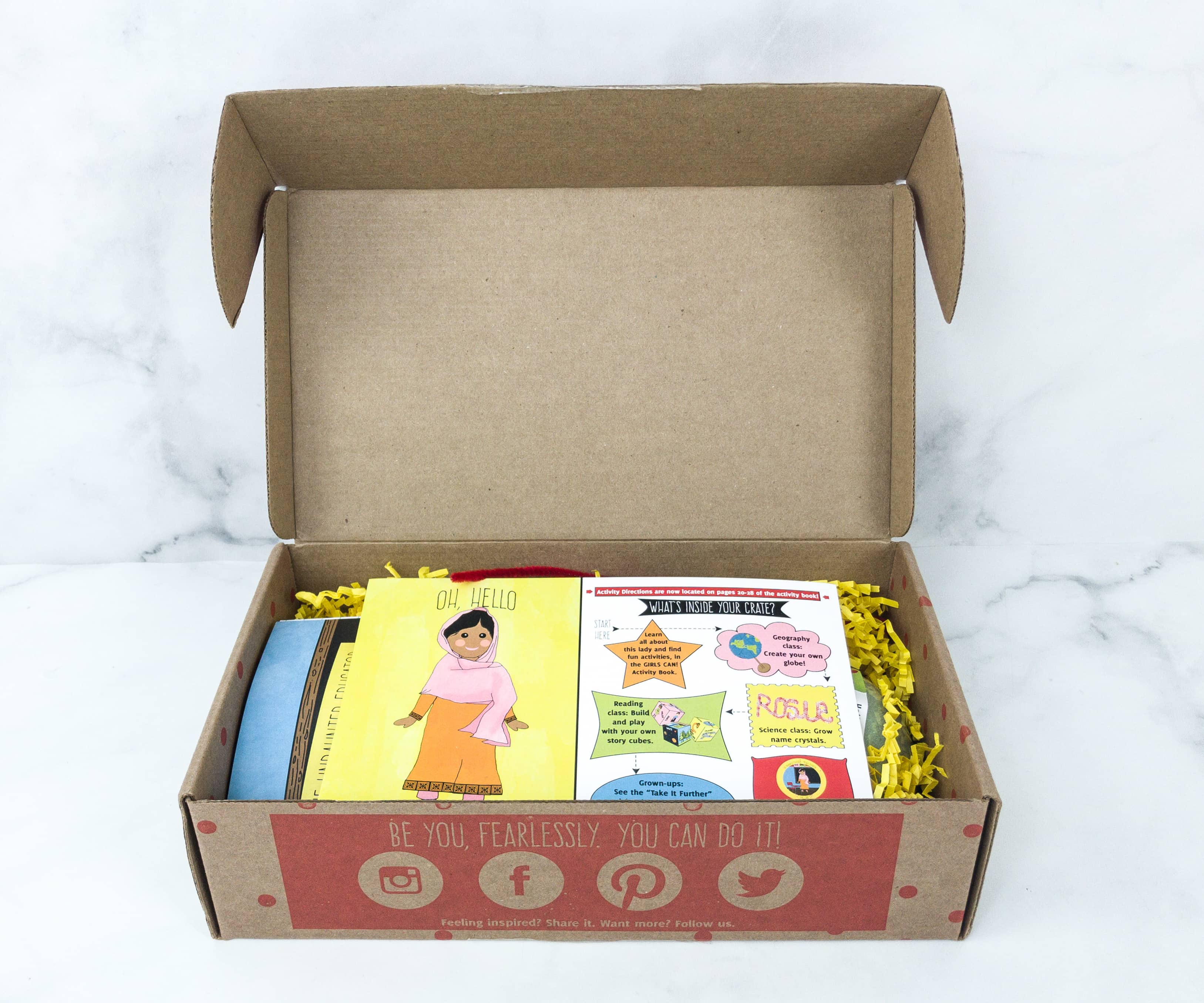 The box is full, and the items are protected by bright yellow squiggles.
There's a pamphlet that lists what's inside the crate. This month, we're celebrating the life of Malala Yousafzai!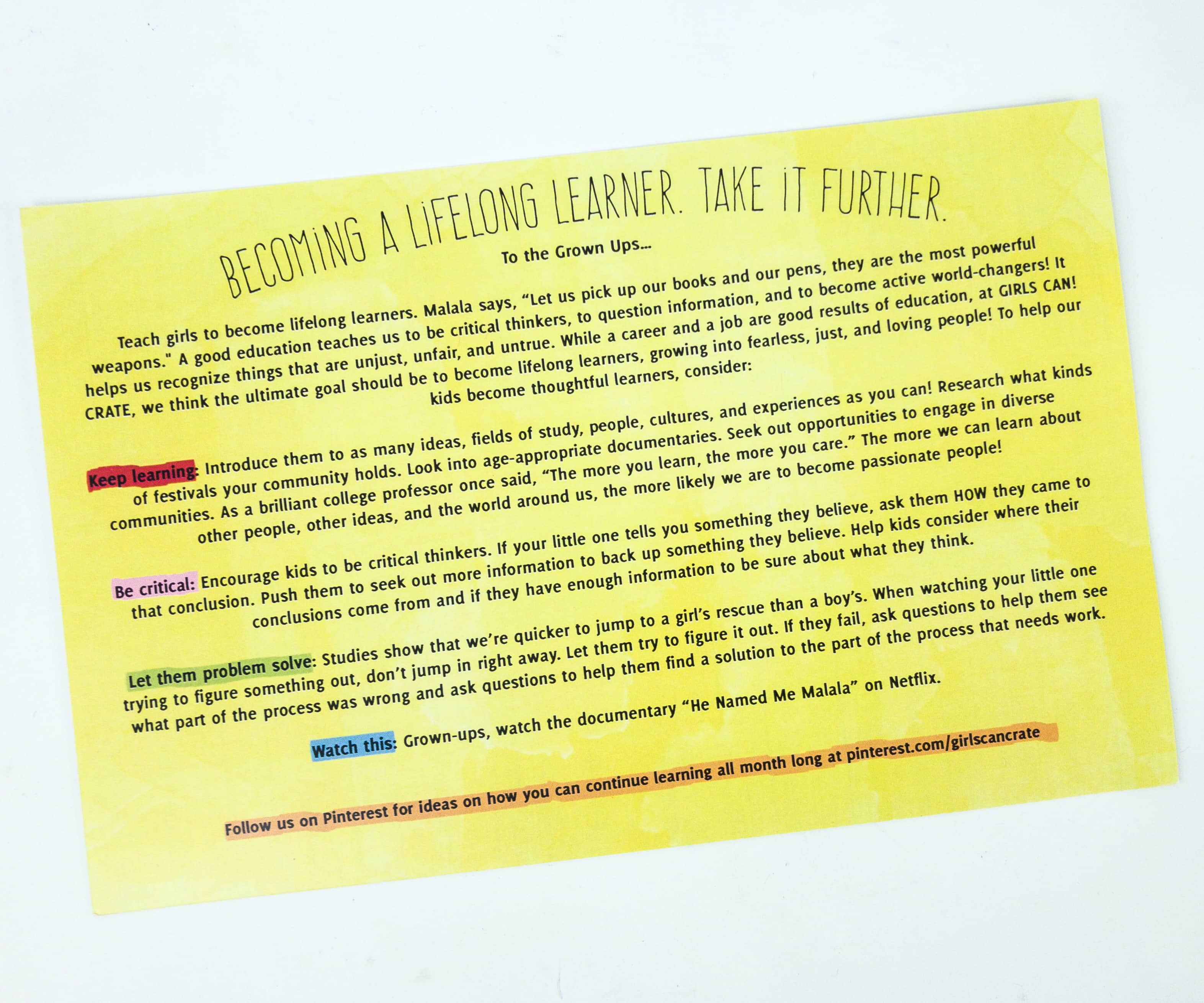 Meanwhile, these are pointers for parents on how to help kids become lifelong learners.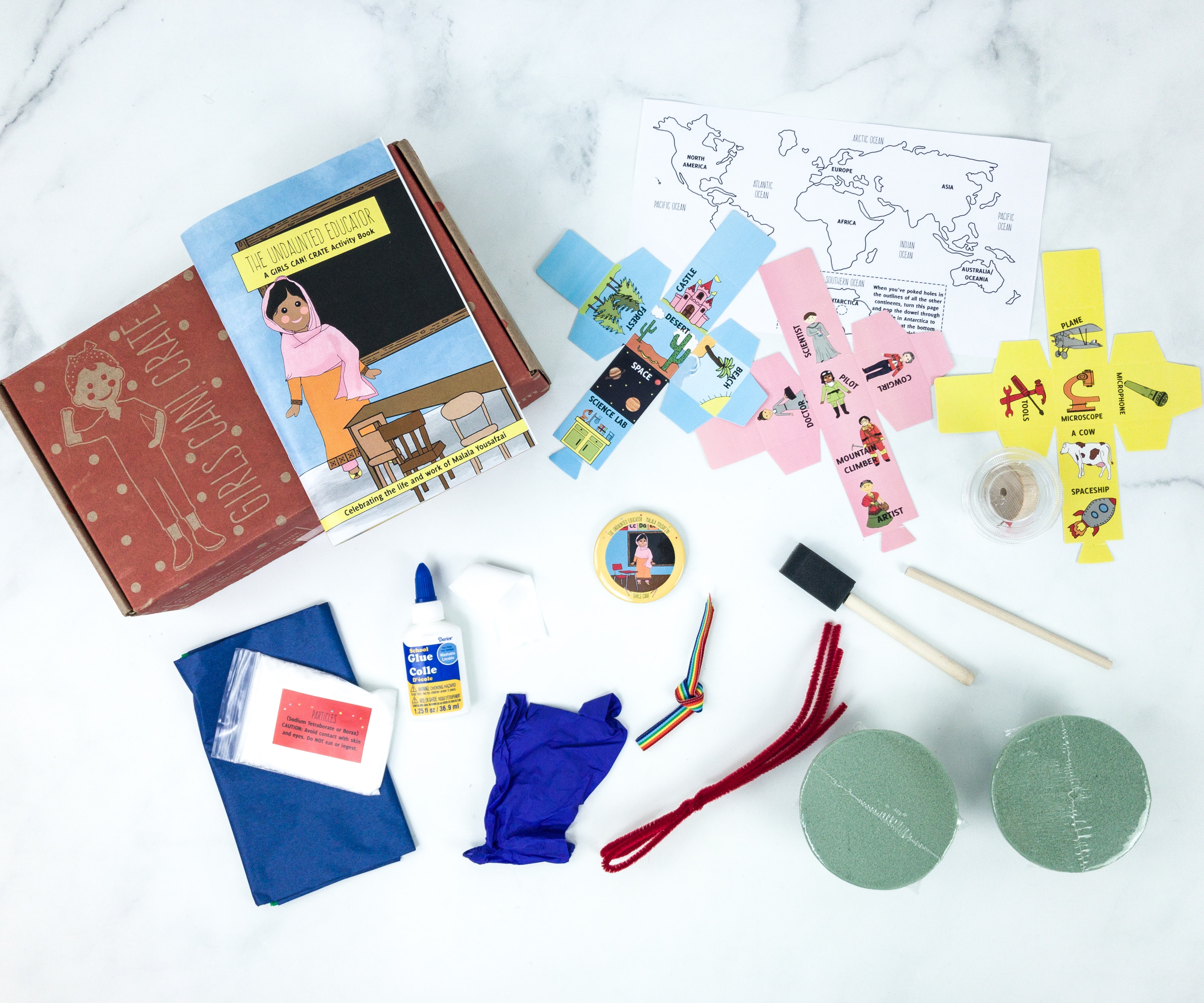 Everything in the box!
As always, the box includes a booklet featuring information about this month's heroine.
At the back of the booklet is a quote from this month's heroine:
All I want is an education, and I am afraid of no one.
They also indicated that a portion of the proceeds from every GIRLS CAN! Crate sale helps support non-profit organizations working to empower girls.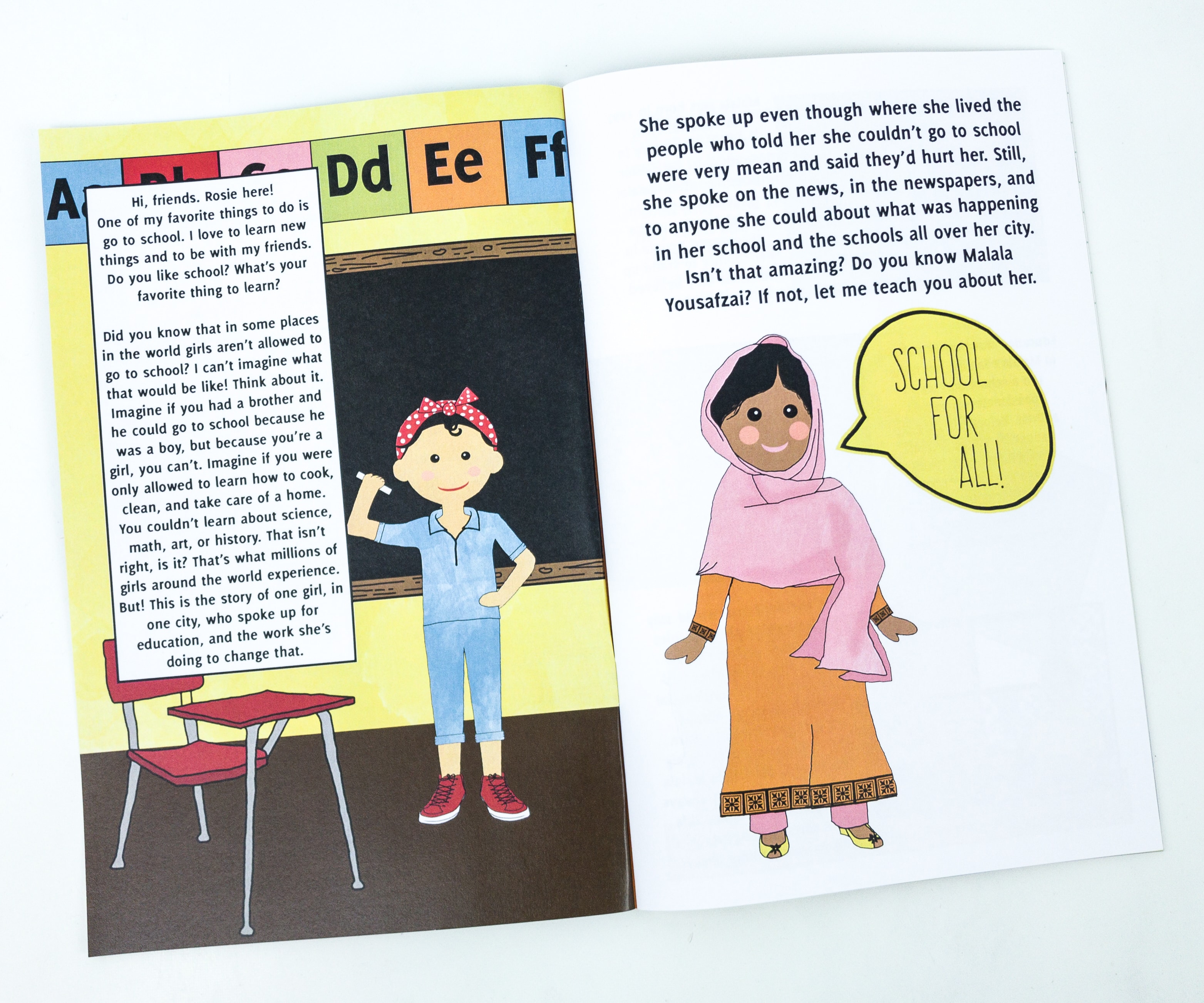 Malala is a prominent activist for the right to education. In other places, girls aren't allowed to go to school, and Malala is fighting for that right!
Malala was inspired by her father's thoughts and humanitarian works. Her father always encouraged her to learn, and she became an activist that fights for the right to education.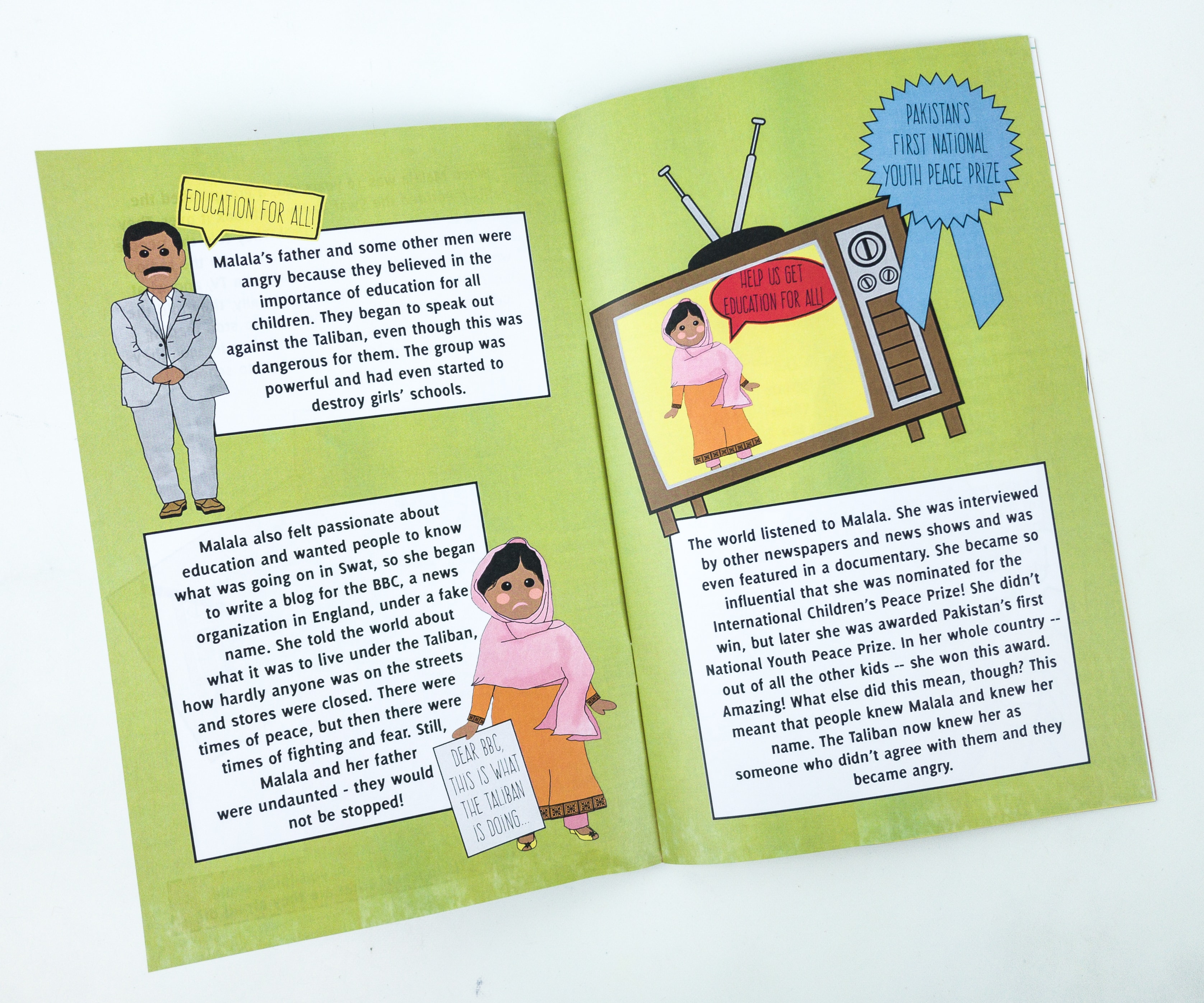 Malala even wrote a blog about her life during the Taliban occupation of Swat. Adam Ellick, a journalist, even made a documentary about her that made her popular and let the world know about the cause she was fighting for.
Her life was put in line because of that belief, and she was shot during a bus ride in October 2012. The attempt on her life caused an international outpouring of support for Yousafzai, and the Taliban was internationally denounced by governments, human rights organizations and feminist groups, which led to another assassination attempt on Malala's life. The incident caused further denouncement of the Taliban.
Education is really important, that's why Malala wanted everyone to have access to it. In some countries, girls aren't allowed to go to school, and they are required to stay at home, become housewives and just learn house chores. With proper education, this can be changed, and everyone, especially women, will have a better world to live in. Also, the world will be missing out on these talents if they remained undiscovered and undeveloped. Malala wants to give a chance for everybody to excel, especially in the fields that they will be on once they got the right education.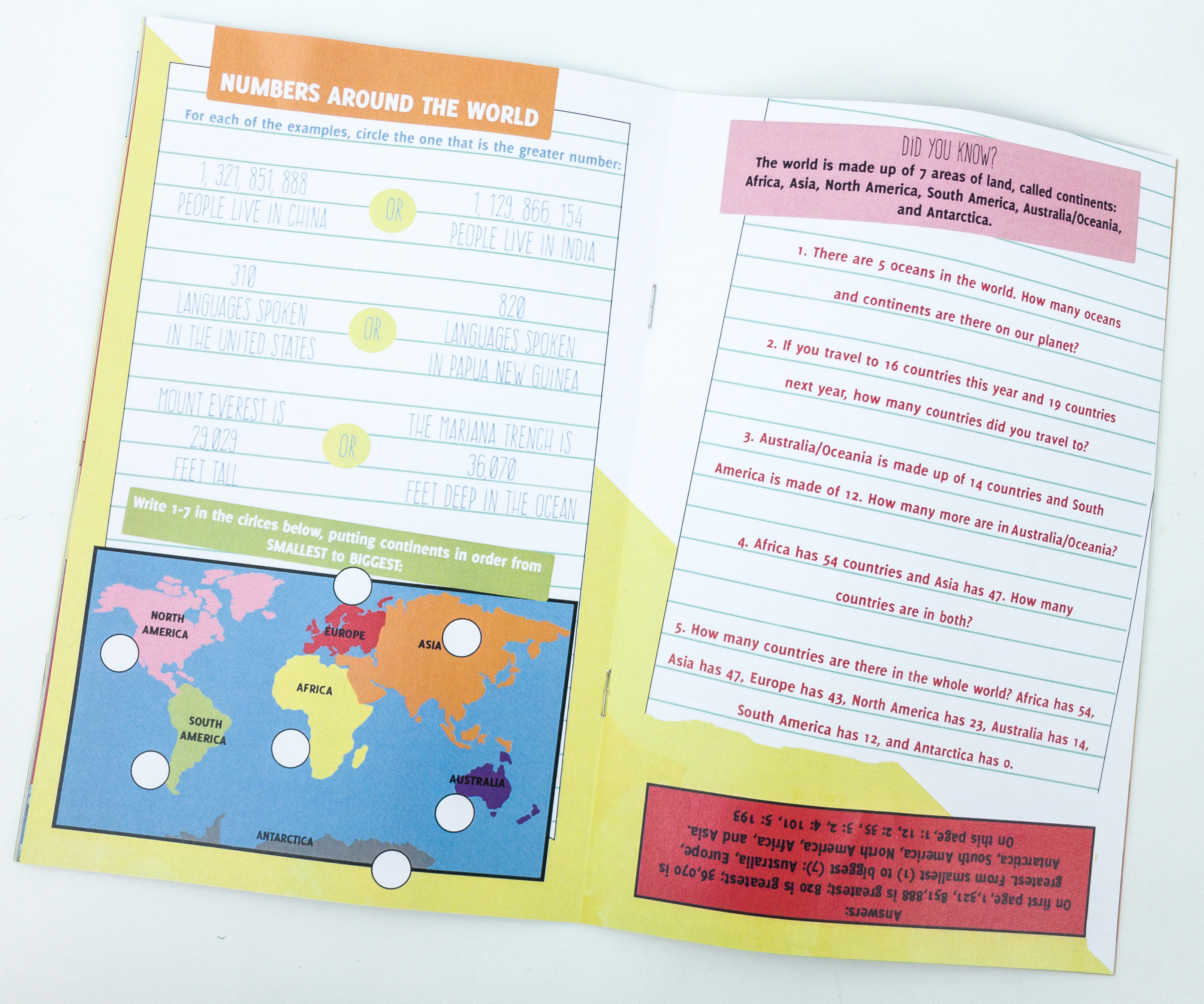 The booklet even have some fun facts about the world we live in!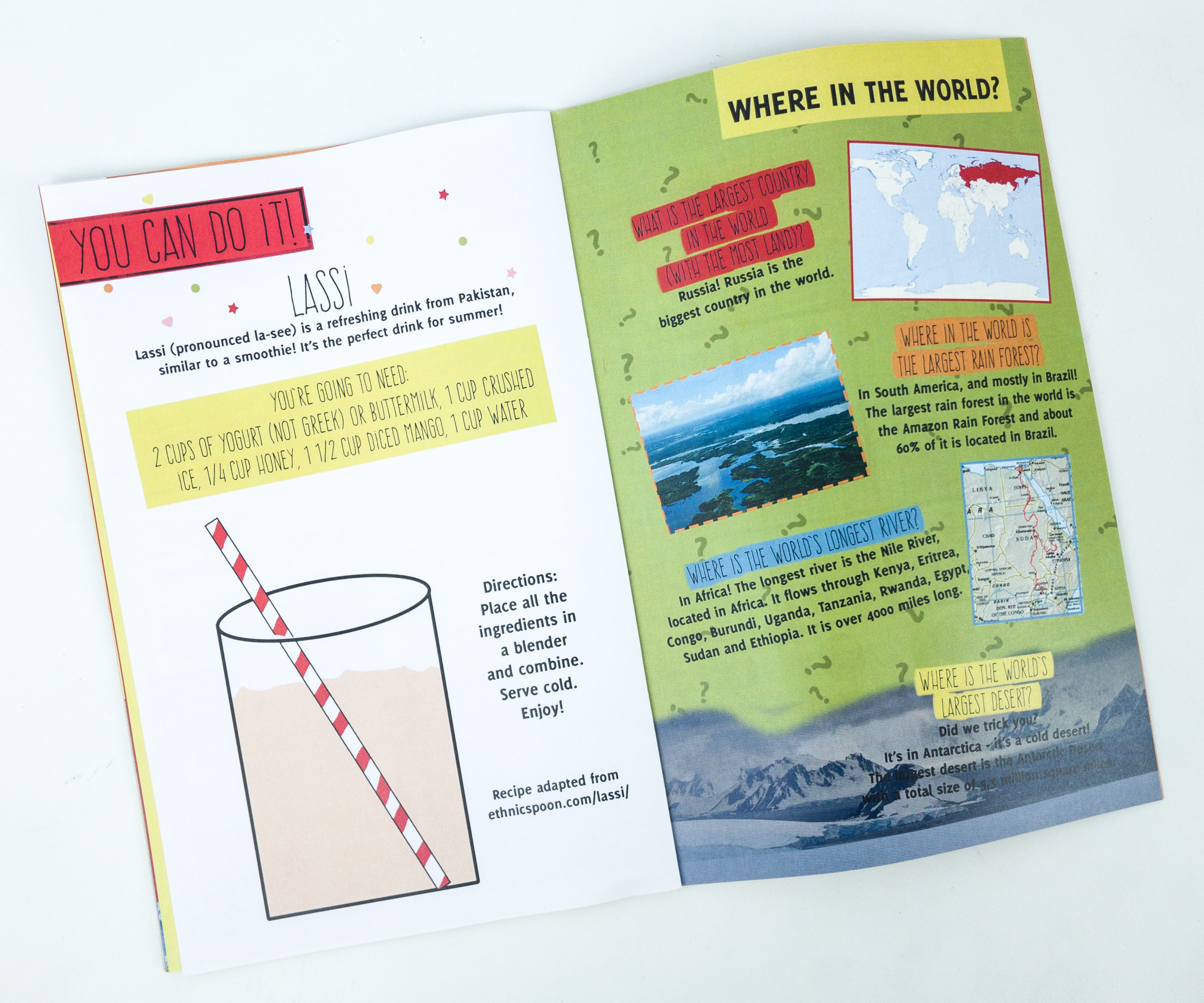 There's also a recipe for Lassi, a smoothie-like refreshing drink from Pakistan!
There are also fun activities to do like Shape-oku, a sudoku game but instead of numbers, you'll fill the boxes with shapes. You can also draw the cover of your favorite book on the next page!
This month's pin features Malala Yousafzai inside a classroom, ready to share her knowledge!
You can also have fun filling this table up with names of food, place, and animals alphabetically!
Activity # 1: Geography Class. The next page presented to us the first activity in this kit which is Geography Class!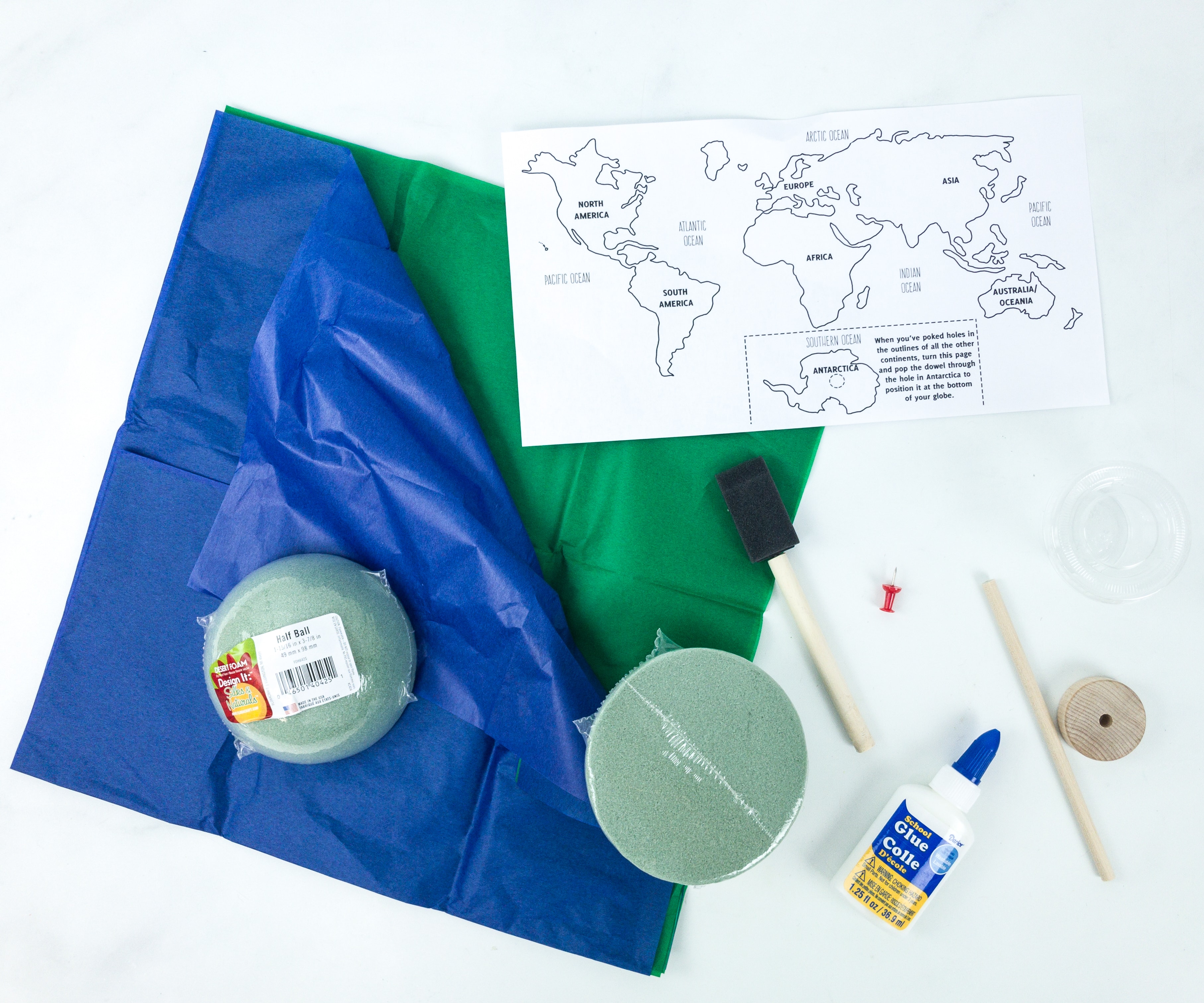 For this activity, the crate provided us with styrofoam halves, dowel, tissue paper, glue, and a cup along with some glue, brush, continent outlines, thumbtack, and the wood stand.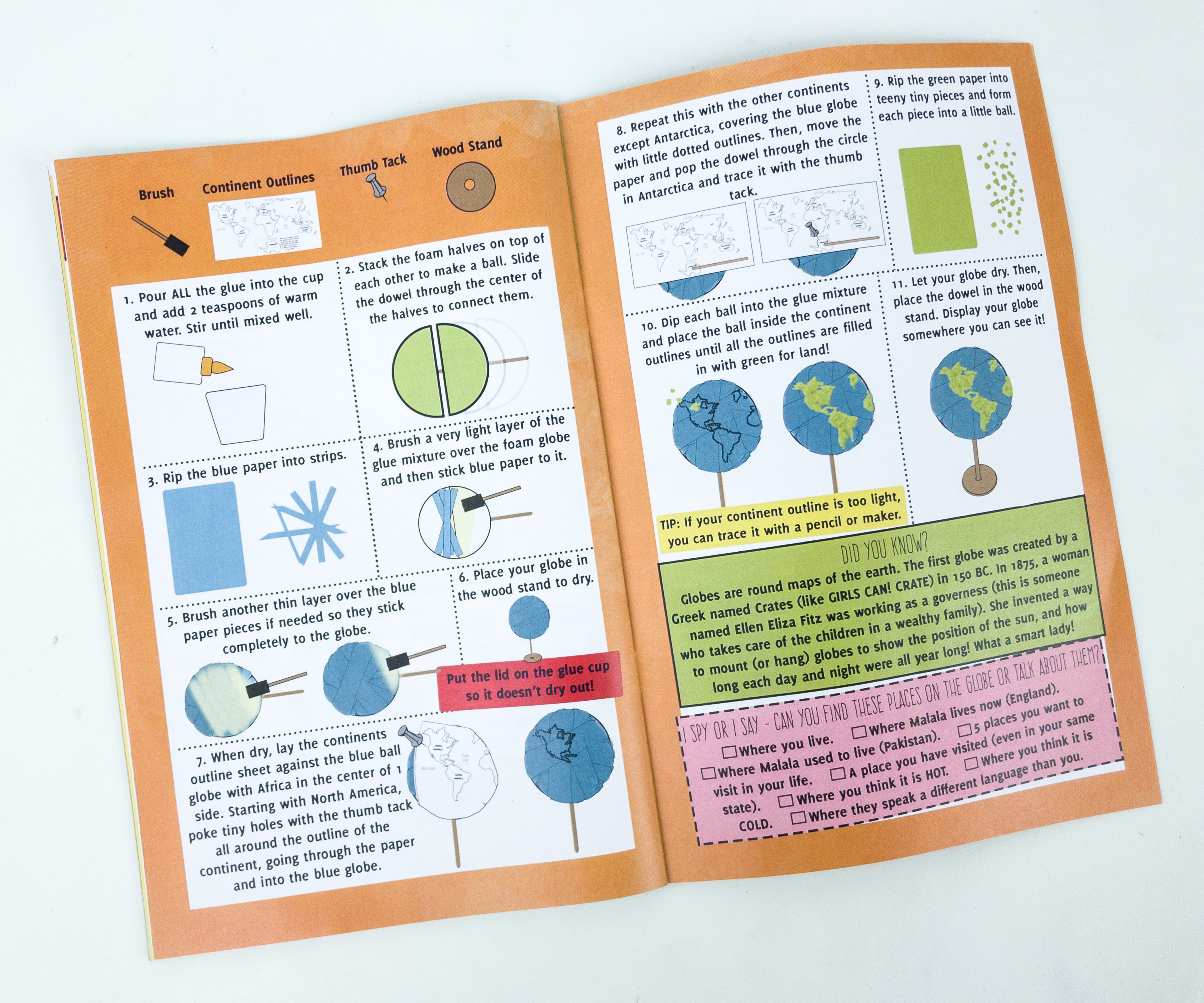 The booklet included the lists of all the things needed to finish the activity, and even presented the steps in making it.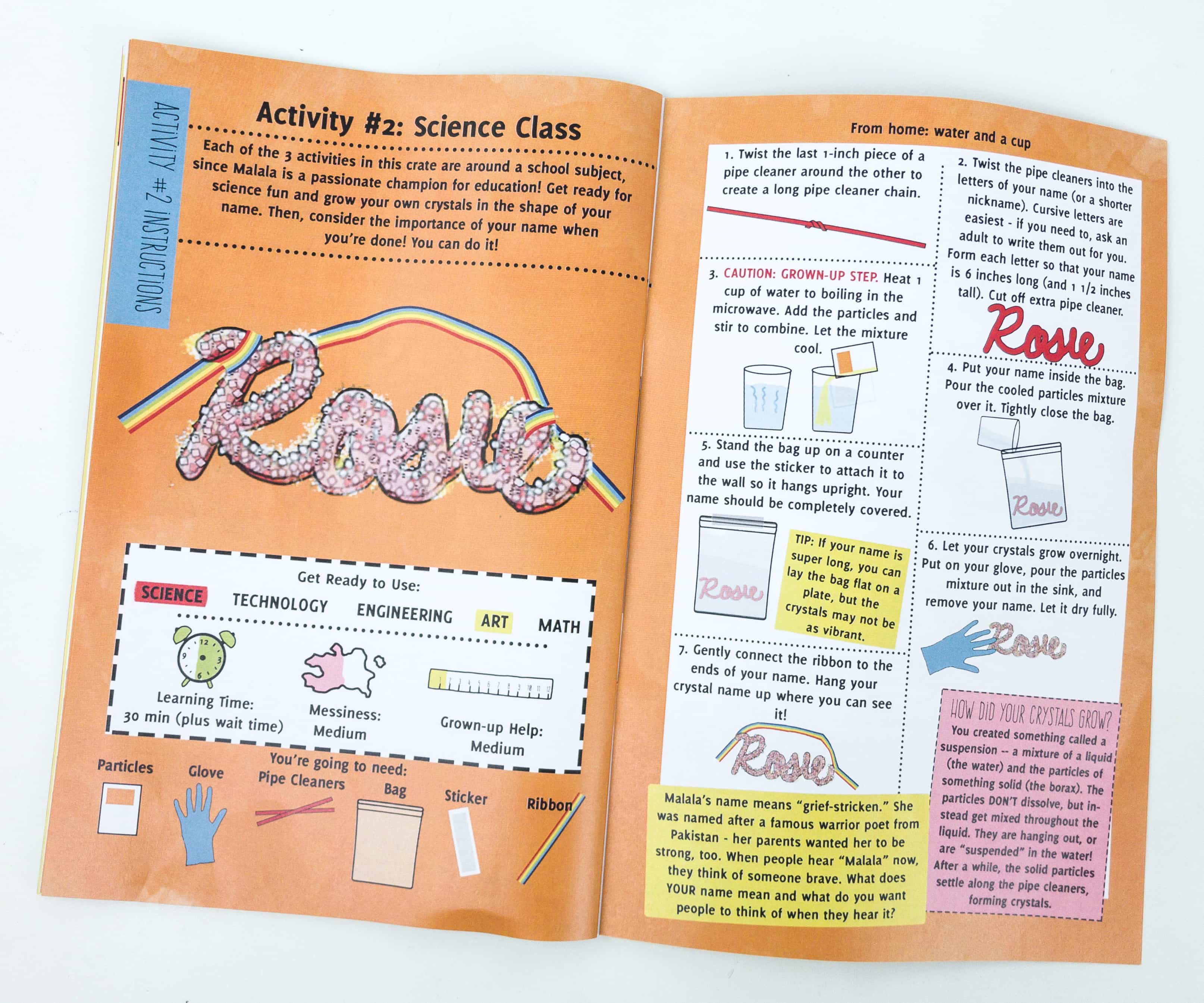 Activity #2: Science Class. The second activity is the Science Class! Every activity in this month's box is around a school subject since Malala is a passionate educator.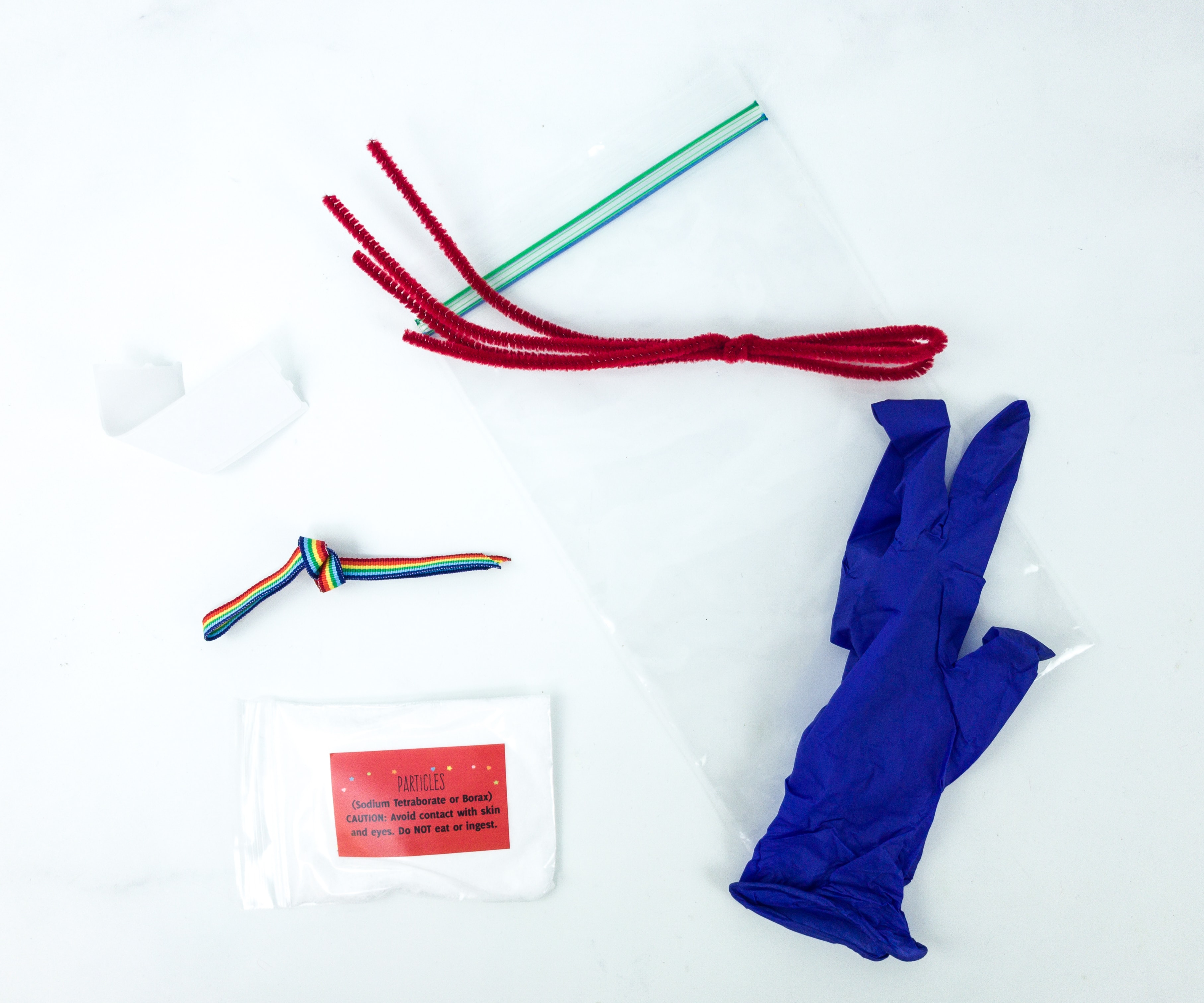 For the second activity, we used some particles, glove, pipe cleaners, bag, sticker, and ribbon. This one is actually fun as we are growing to grow some crystals overnight.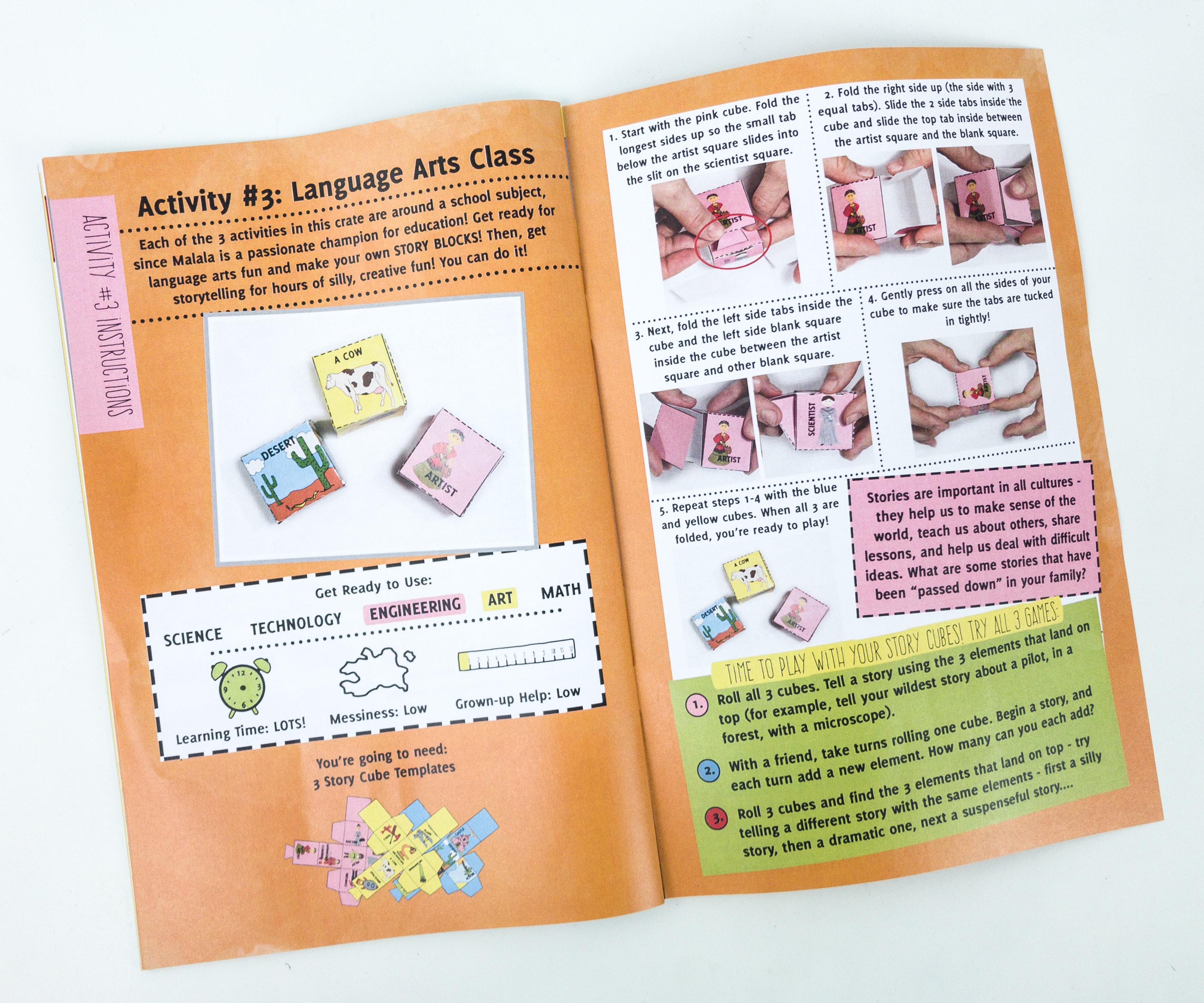 Activity #3: Language Arts Class. Another interesting subject for the activities this month is Language Arts Class! We're so excited about this one as well!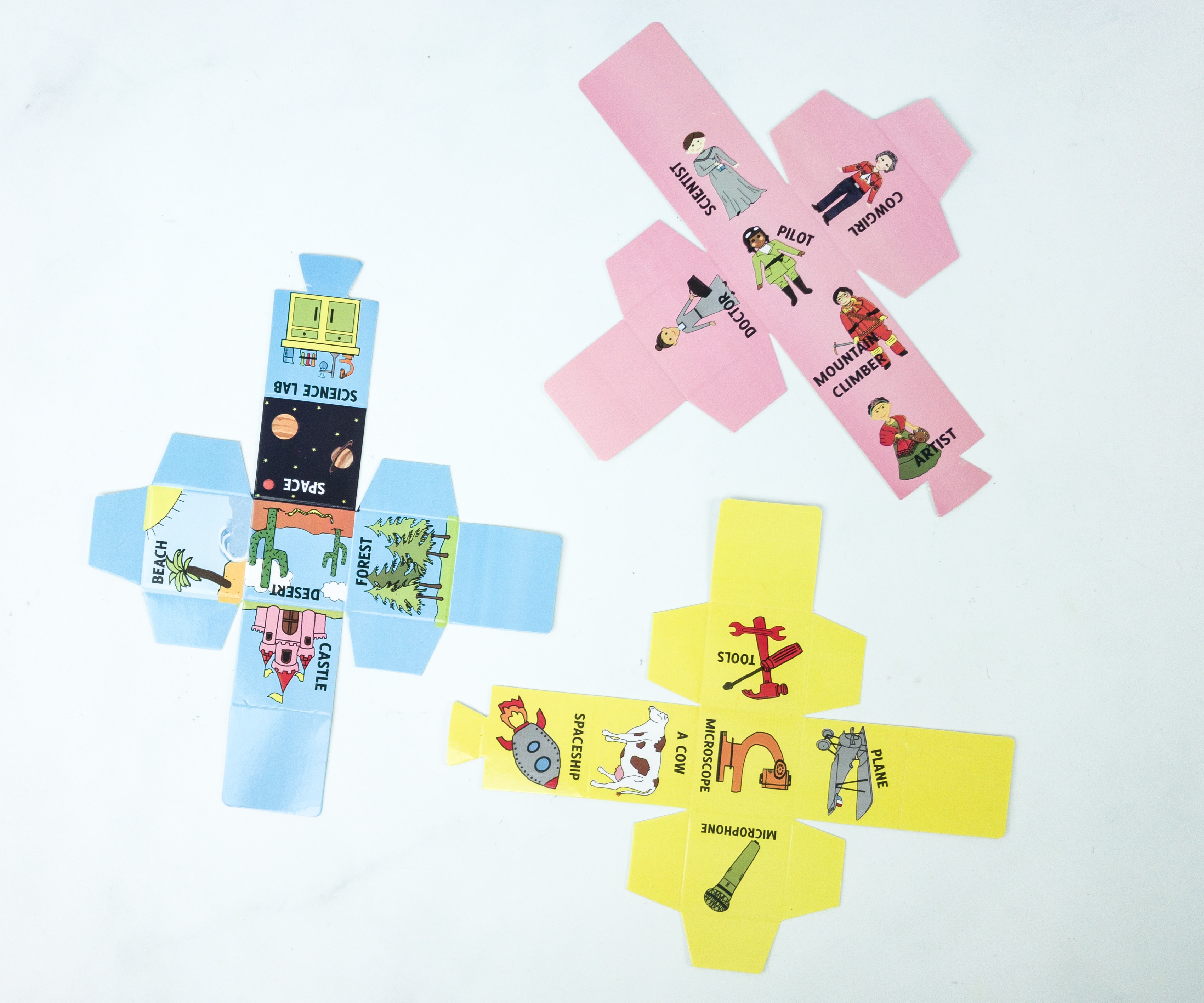 The crate provided us with 3 story cube templates for this fun activity! We just need to roll the cubes after we finished making the blocks. Each of the participants will have turns in making stories using the three elements where each dice landed. For example, the pink dice landed on a pilot, the blue one on space, and the yellow one on a spaceship, the story-teller will tell us a story about a pilot on a spaceship who went to space! It's really fun as we all get creative on how our stories will turn out!
For the first activity, my daughter started off by preparing the glue with warm water. She mixed it until they're fully incorporated.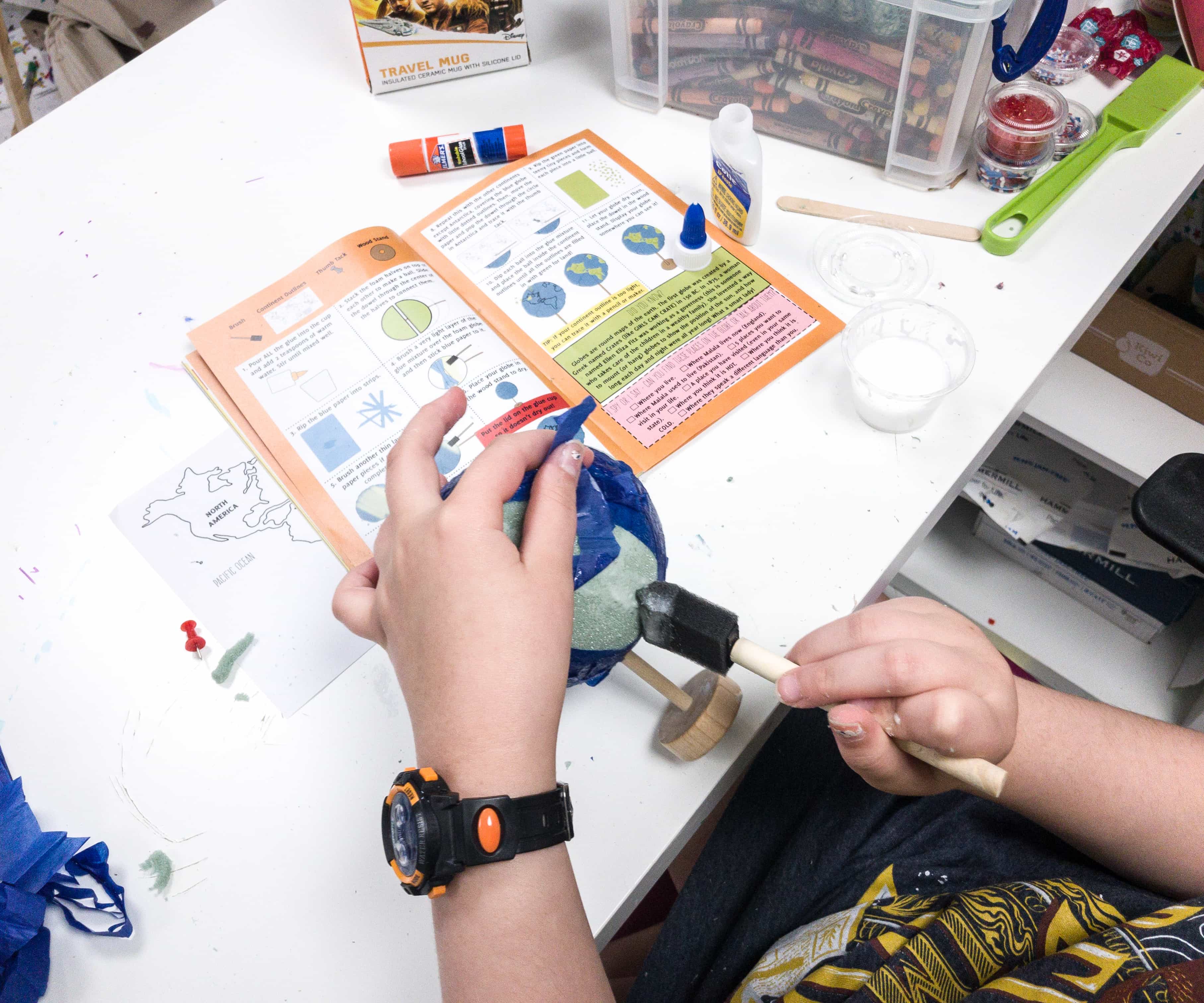 She formed the two styrofoam halves into a round ball, then slid the dowel in the center to hold them both in place. She then attached the dowel to the base.
My daughter brushed glue on the ball and started sticking the blue tissue paper on it.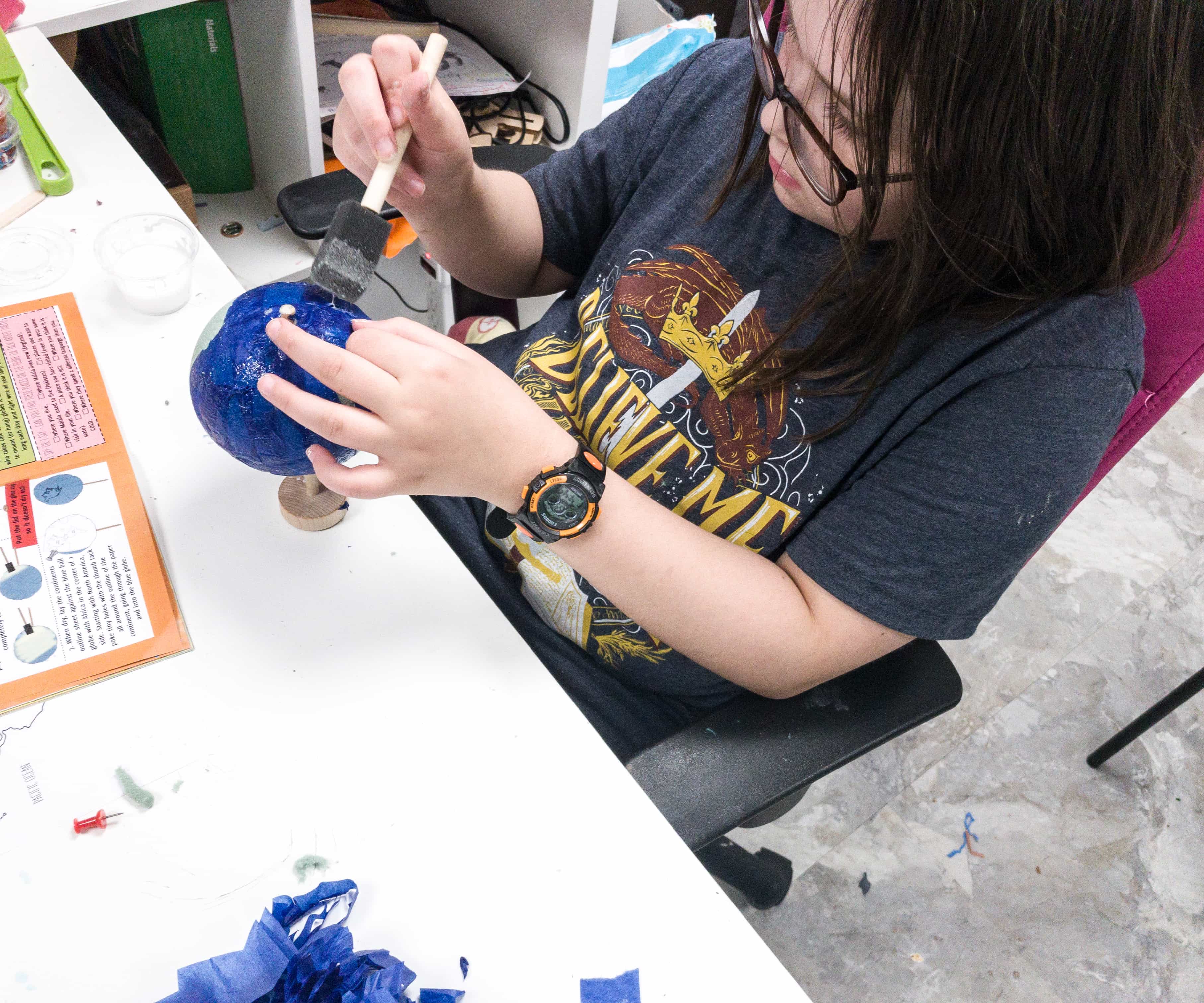 It's like making a papier-mâché!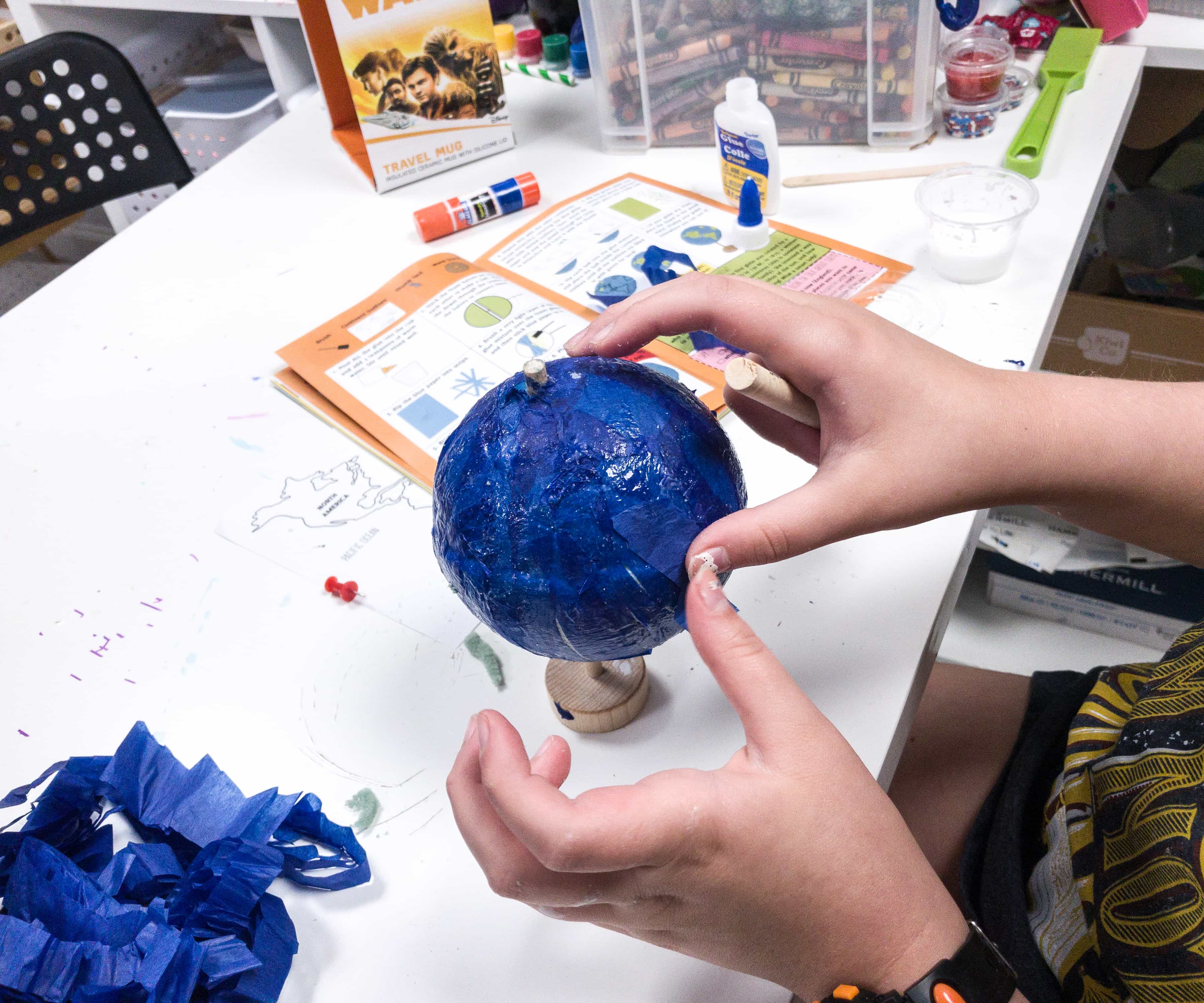 The ball is looking good! After it was completely dried, my daughter poked some holes on it, following the shape of the continent outlines, using the thumbtack.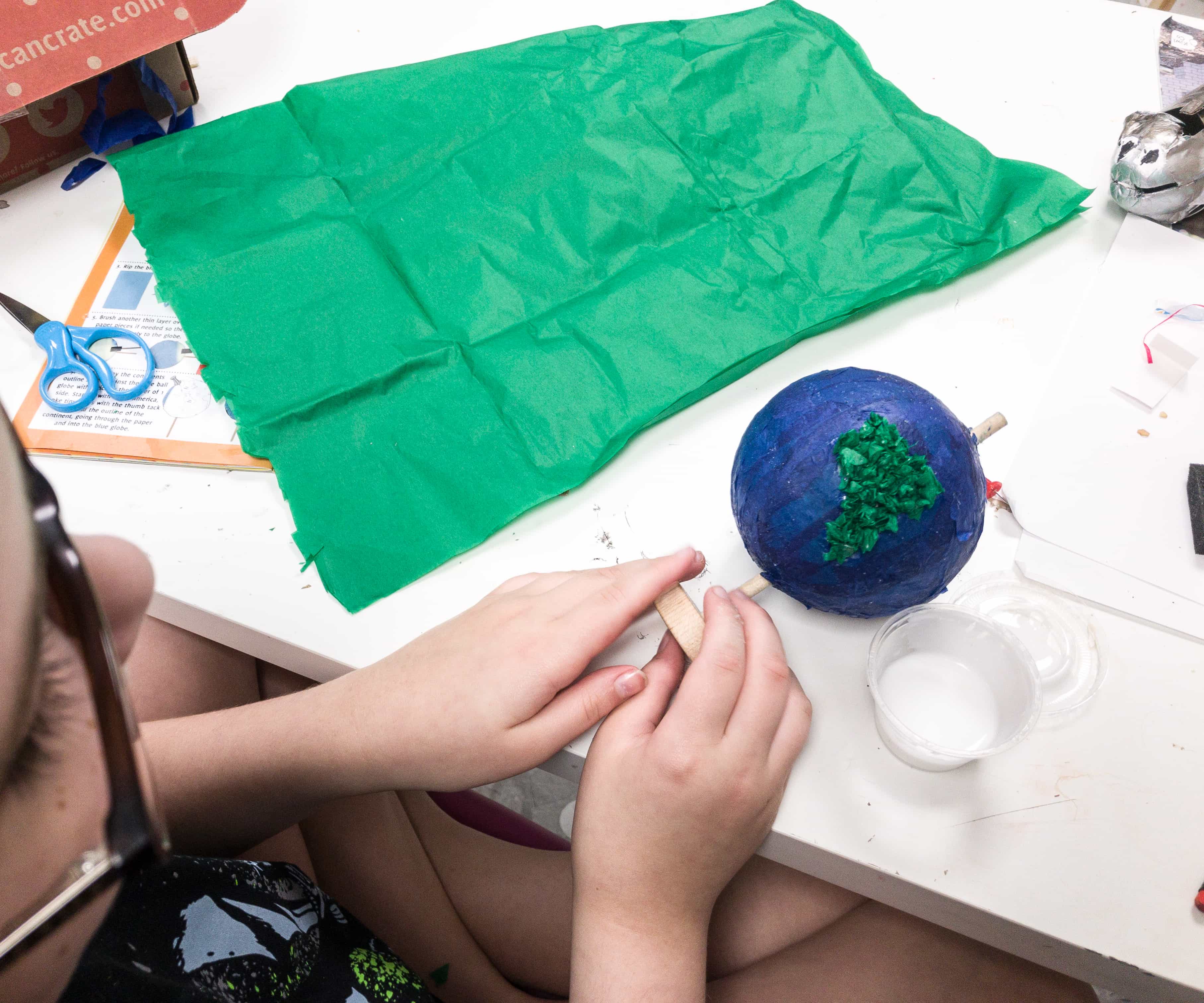 Then, she tore the green tissue paper and used them to cover the continents. The finished product will look like a papier-mâché globe. It's a nice way to teach the kids about the other continents in the world, and as you point them, you can also share some fun facts about the places!
Education is really important, and everyone, no matter what gender, group, nationality or status in life they belong in, has a right to it. Malala proved to us that what she's fighting for is worthy, and everyone will benefit from it. She's a really brave girl and a good role model, especially to the youth. She's even the youngest to become a Nobel Prize laureate! Hands down to her! We had so much fun with this box, and we learned a lot as well. The activities are great and this made us appreciate education more, and know how much important it is to everyone!
Do you enjoy Girls Can Crate as much as we do? What's your favorite thing about this subscription?