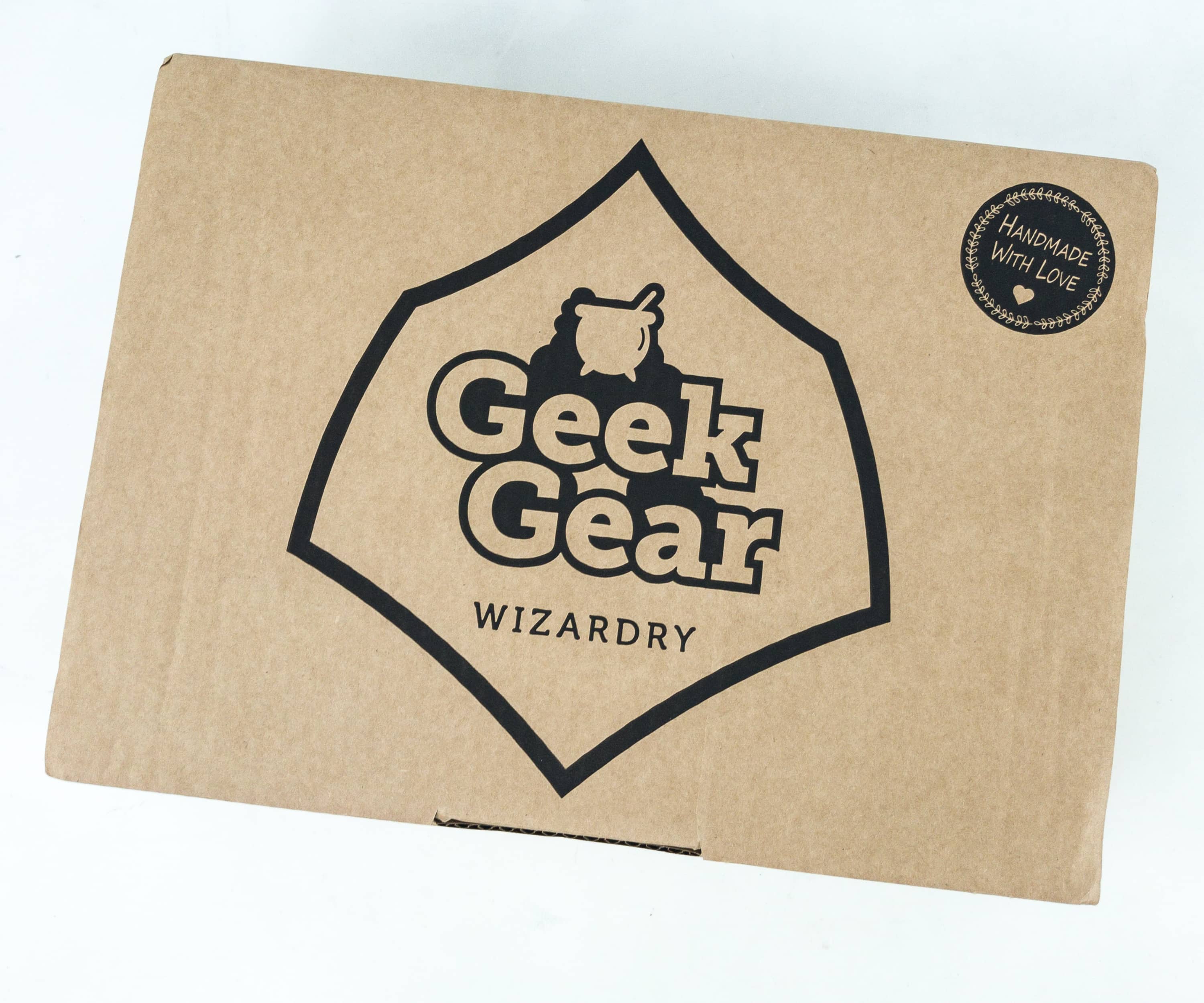 Geek Gear World of Wizardry Wearables is a Harry Potter themed box with only wearable items. When you sign up, let them know which house you're in, and they'll take care of the rest, delivering a box of magical items to you every month! WoW has multiple subscriptions – if you're looking for the shirt subscription, be sure to select "Wearables" at checkout!
The World of Wizardry Wearables had a revamp! No longer just shirts, you'll also receive hoodies, jumpers, jewelry, hats, socks, scarves and more for the same price!
DEAL: Save 15% off with code SPECIAL15!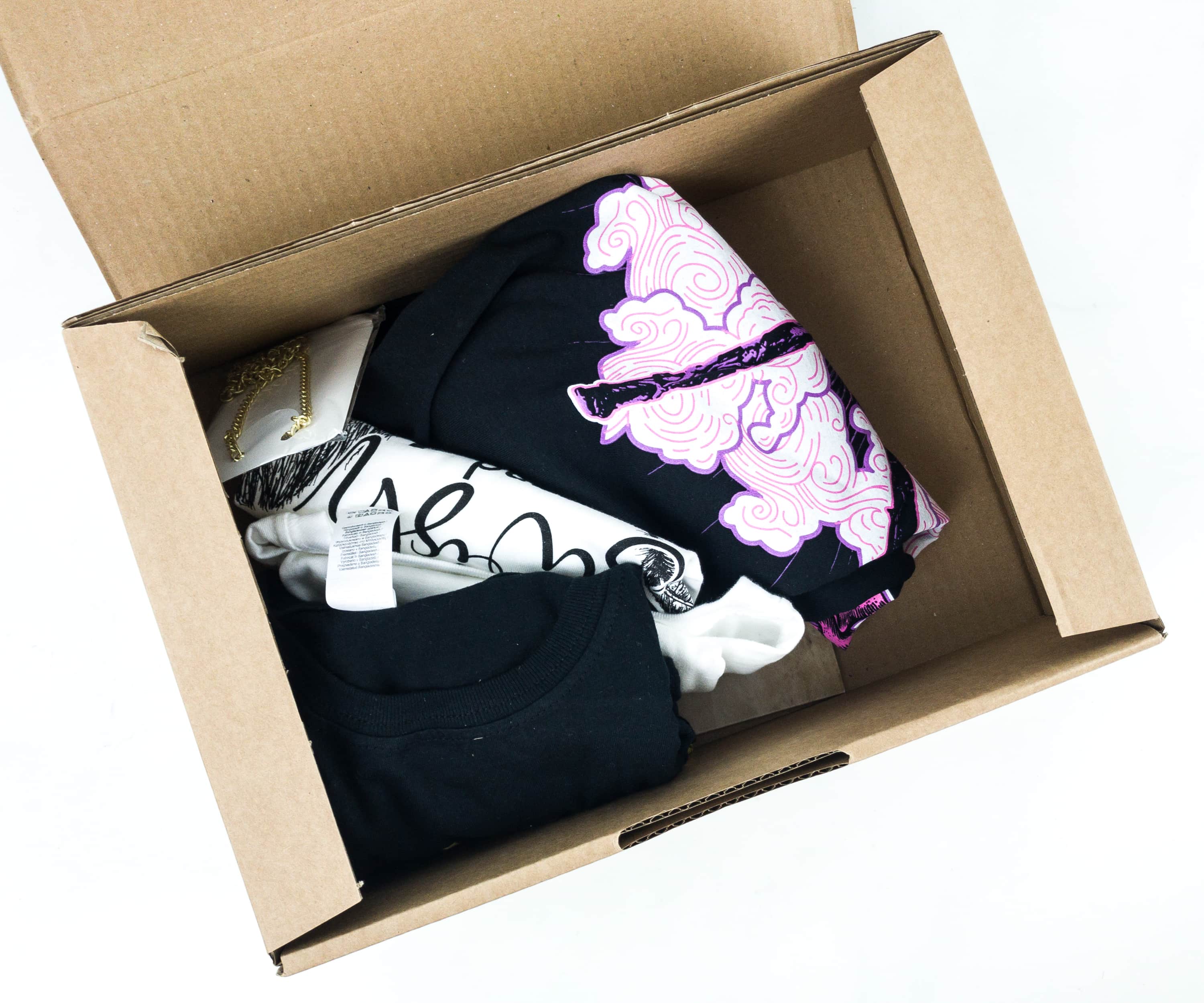 The items are neatly folded inside the box.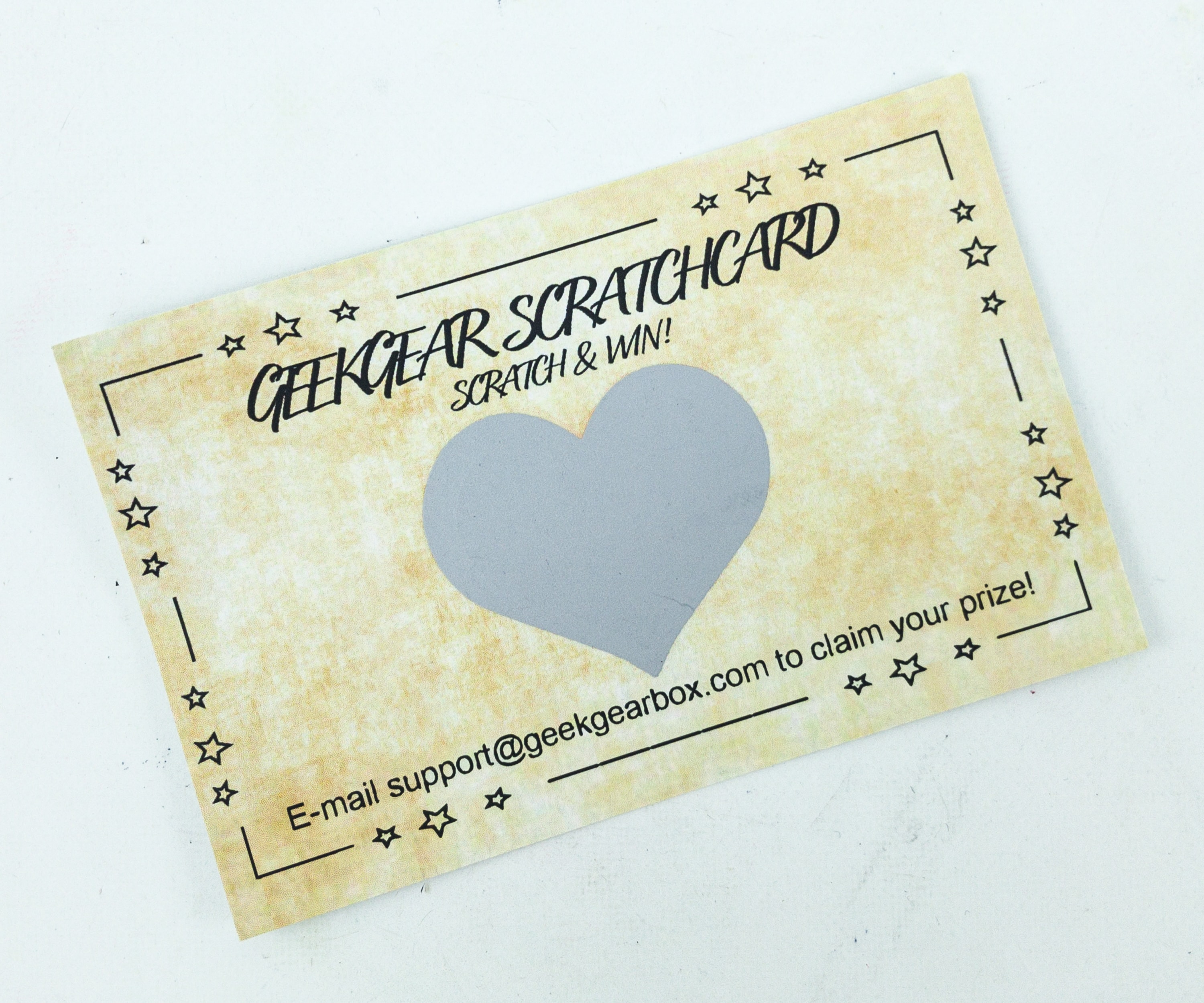 We also got a Geek Gear Scratch Card.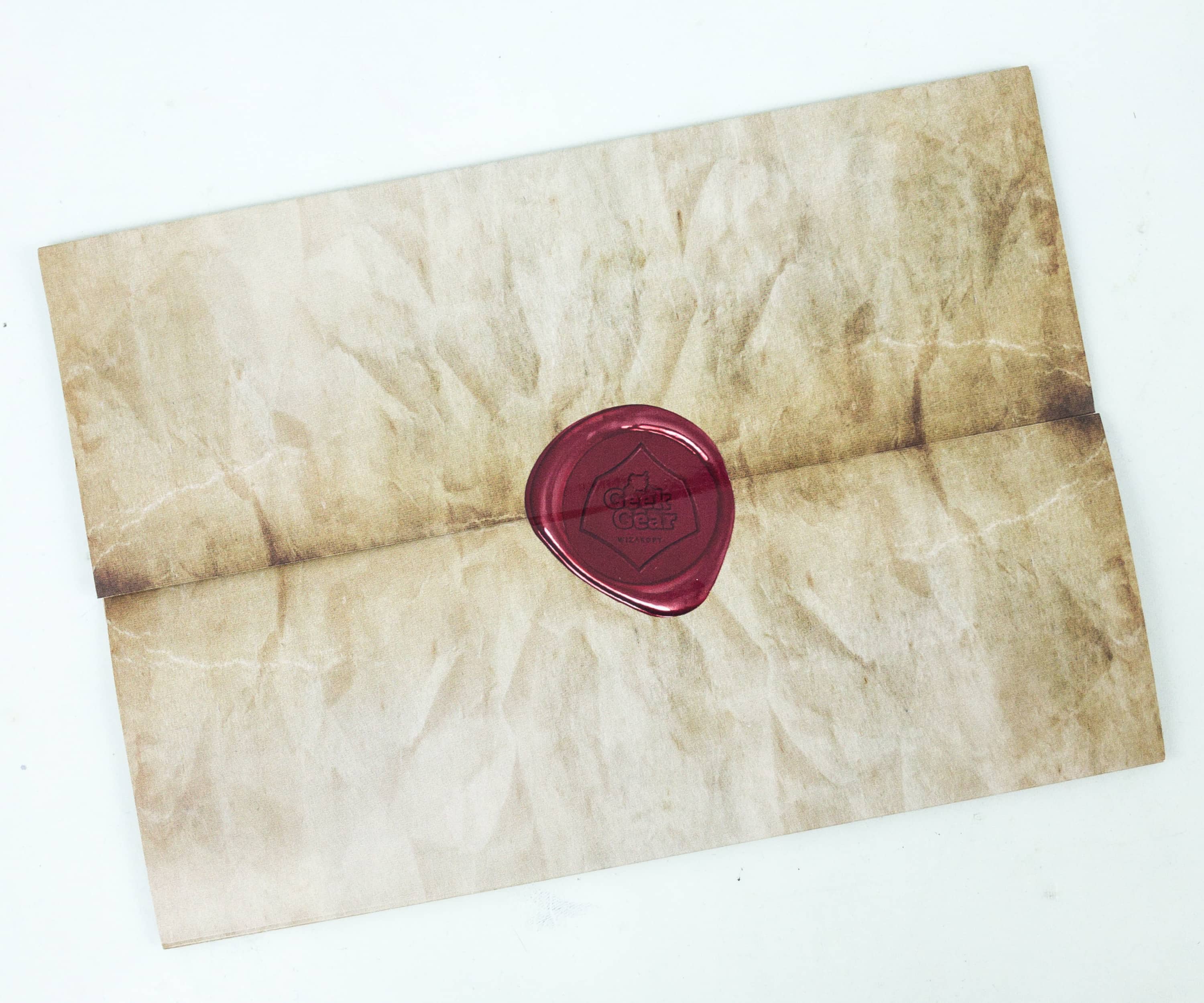 There's a letter with the Geek Gear branding that looks like a wax seal, but it's actually printed.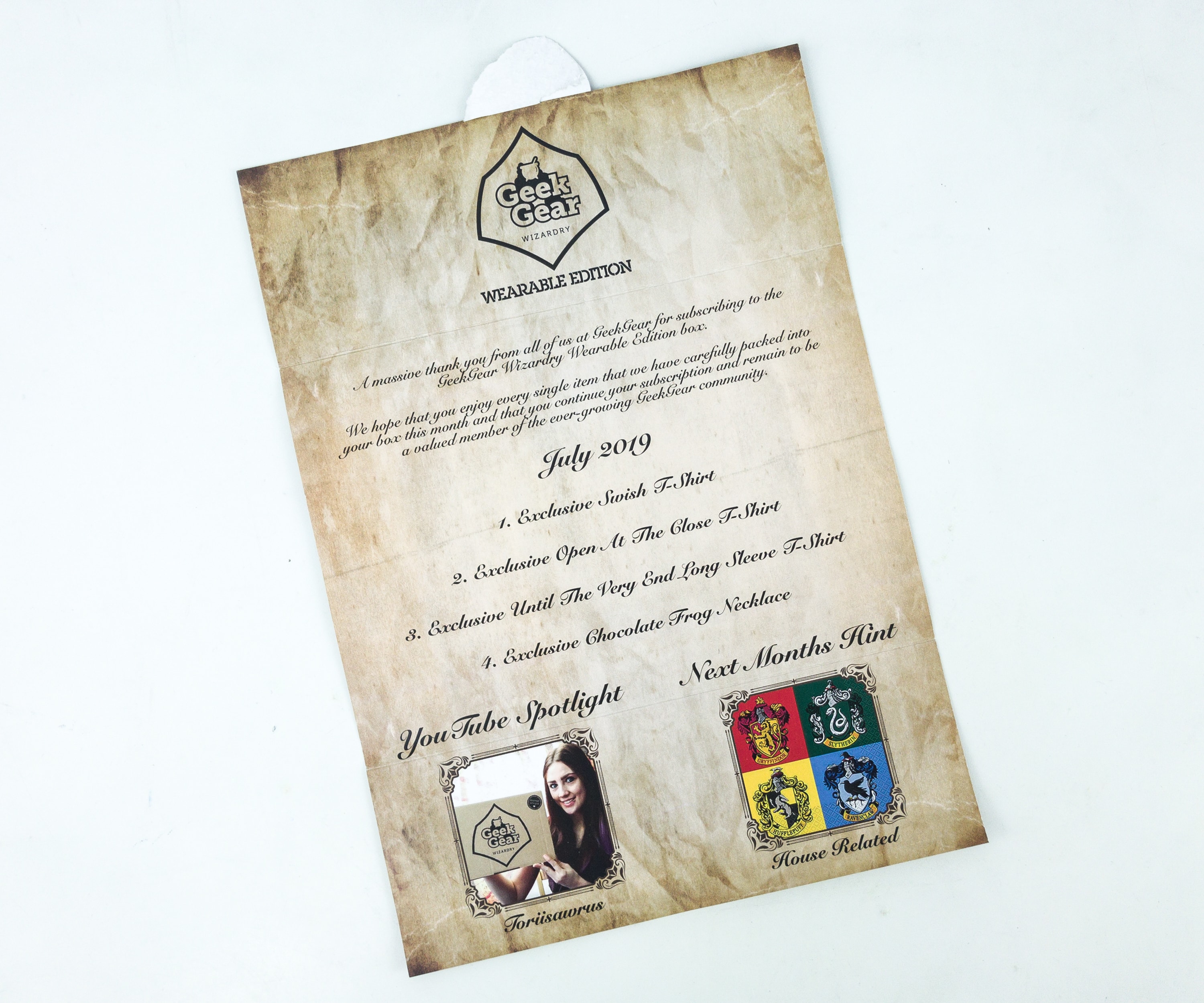 It lists all the items in this month's box, plus a YouTube spotlight.
Here's the hint for next month: House Related!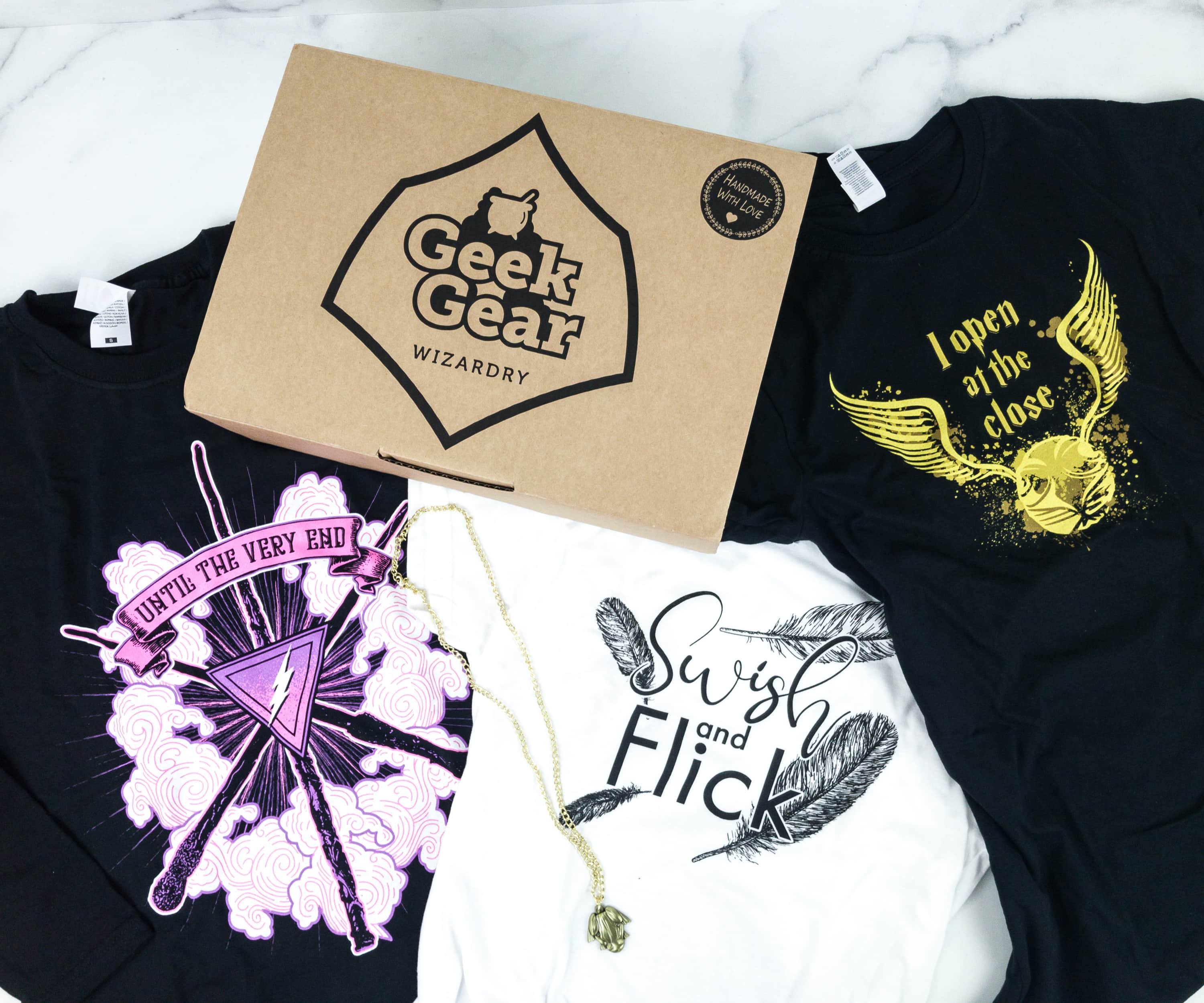 Everything in my box!
Chocolate Frog Necklace. The box started off with a nice piece of accessory, and it's based on the popular sweet treat, the Chocolate Frog!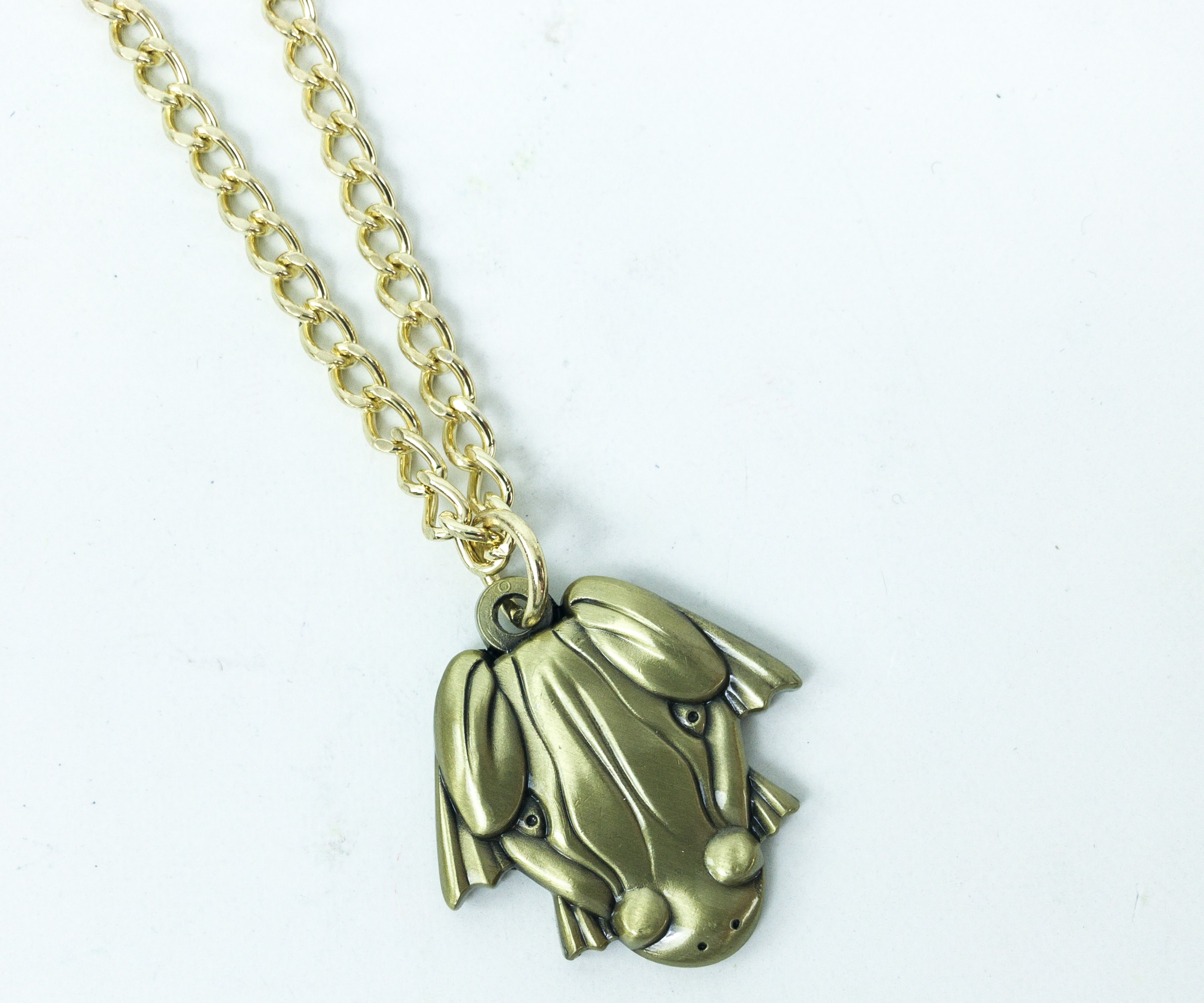 The pendant is, of course, the star of the treats which is a frog that looks like it's ready to jump. I don't think this one is made out of Croakoa as well!
It will look nice even when paired with just a plain shirt, and with other accessories that I have.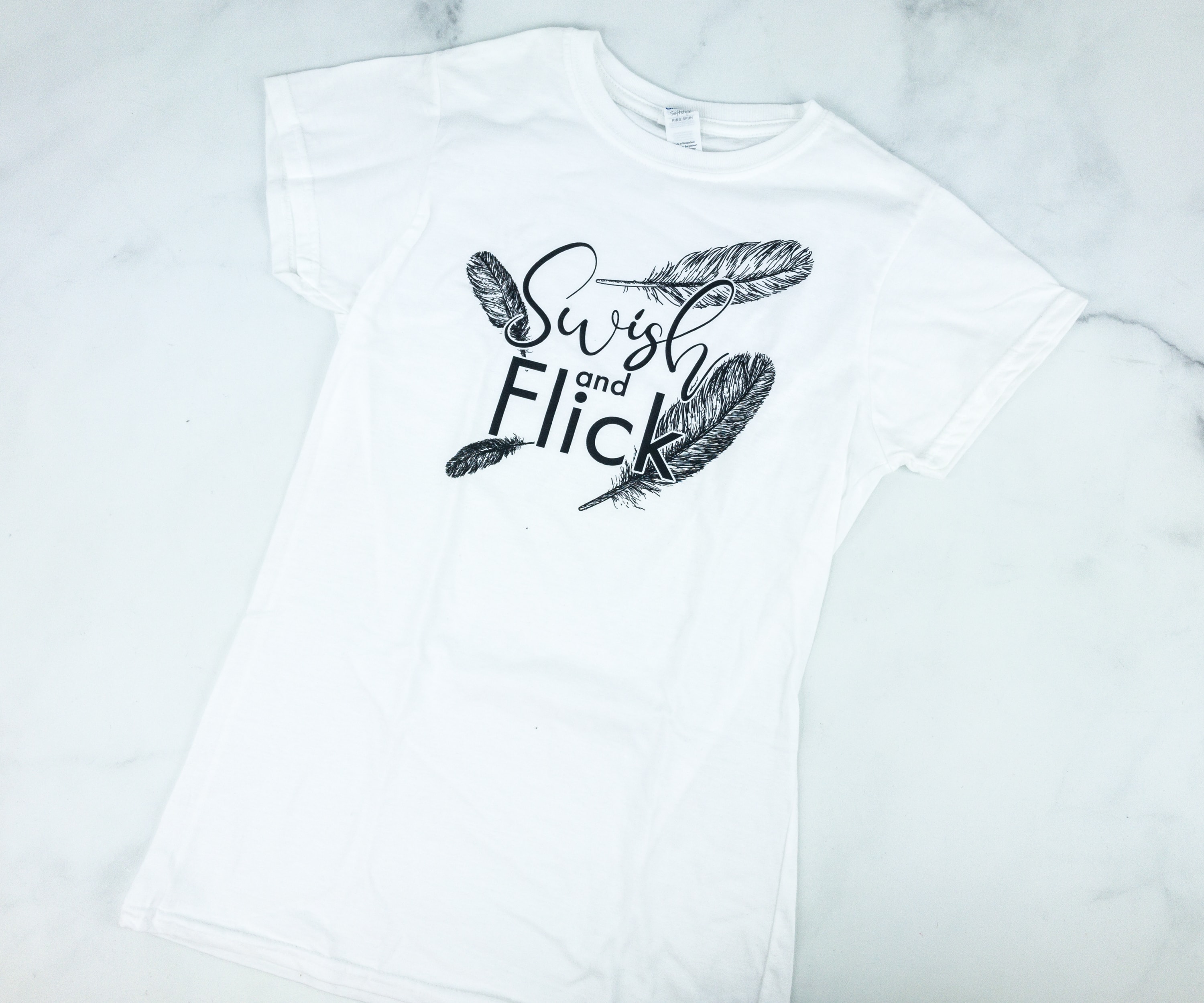 Swish T-Shirt. Speaking of a plain shirt, here's a ladies-cut white shirt featuring "Swish and Flick" print.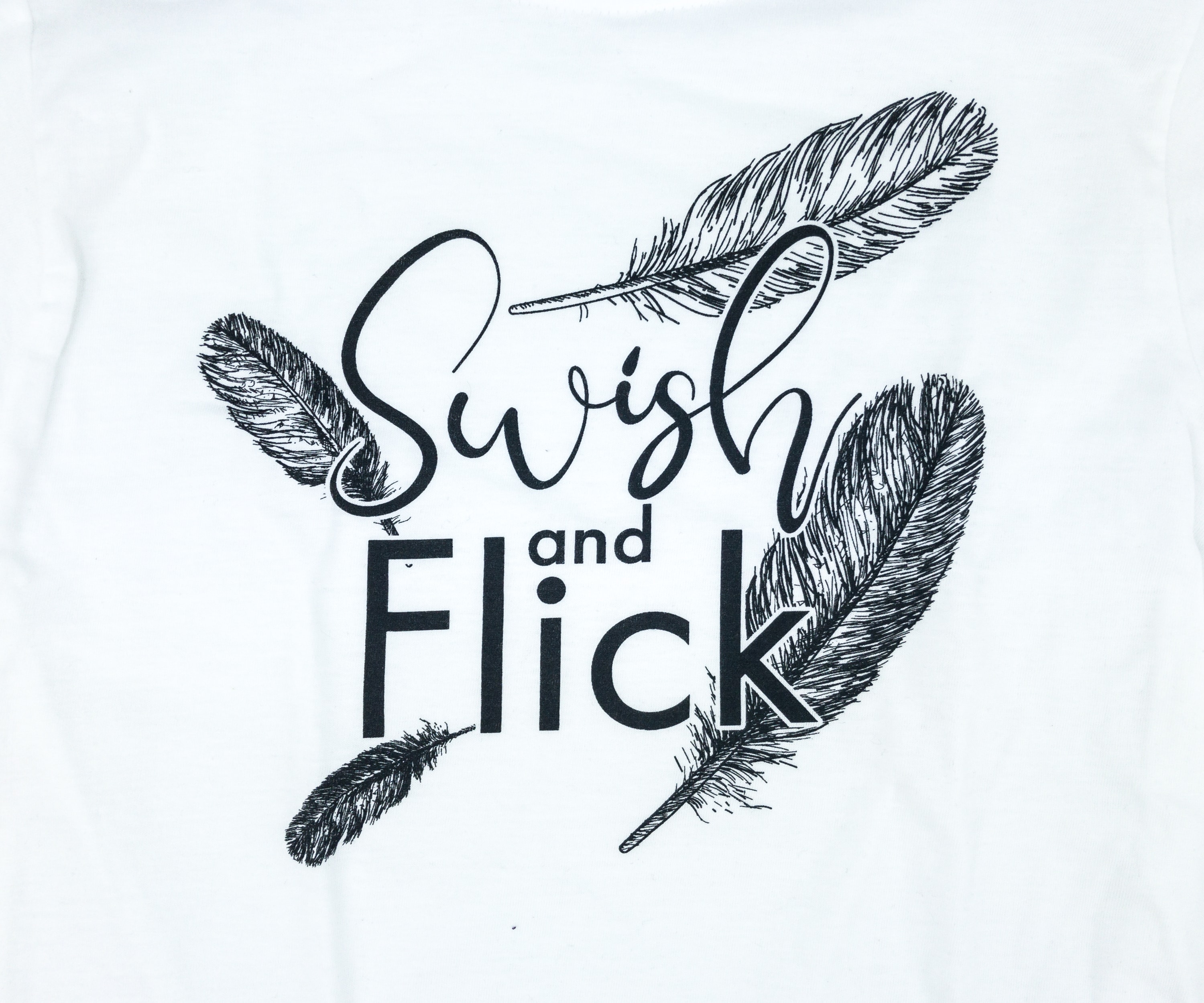 It's understandable why it has several floating feathers as design, as the first time the students learned about the Levitation Charm from Professor Flitwick on their first Charms class, they need to use the spell that says "Swish and Flick" to make the feathers levitate.
Open At The Close T-Shirt. The golden snitch looks perfect on this black shirt! I got so enthralled when I saw this design!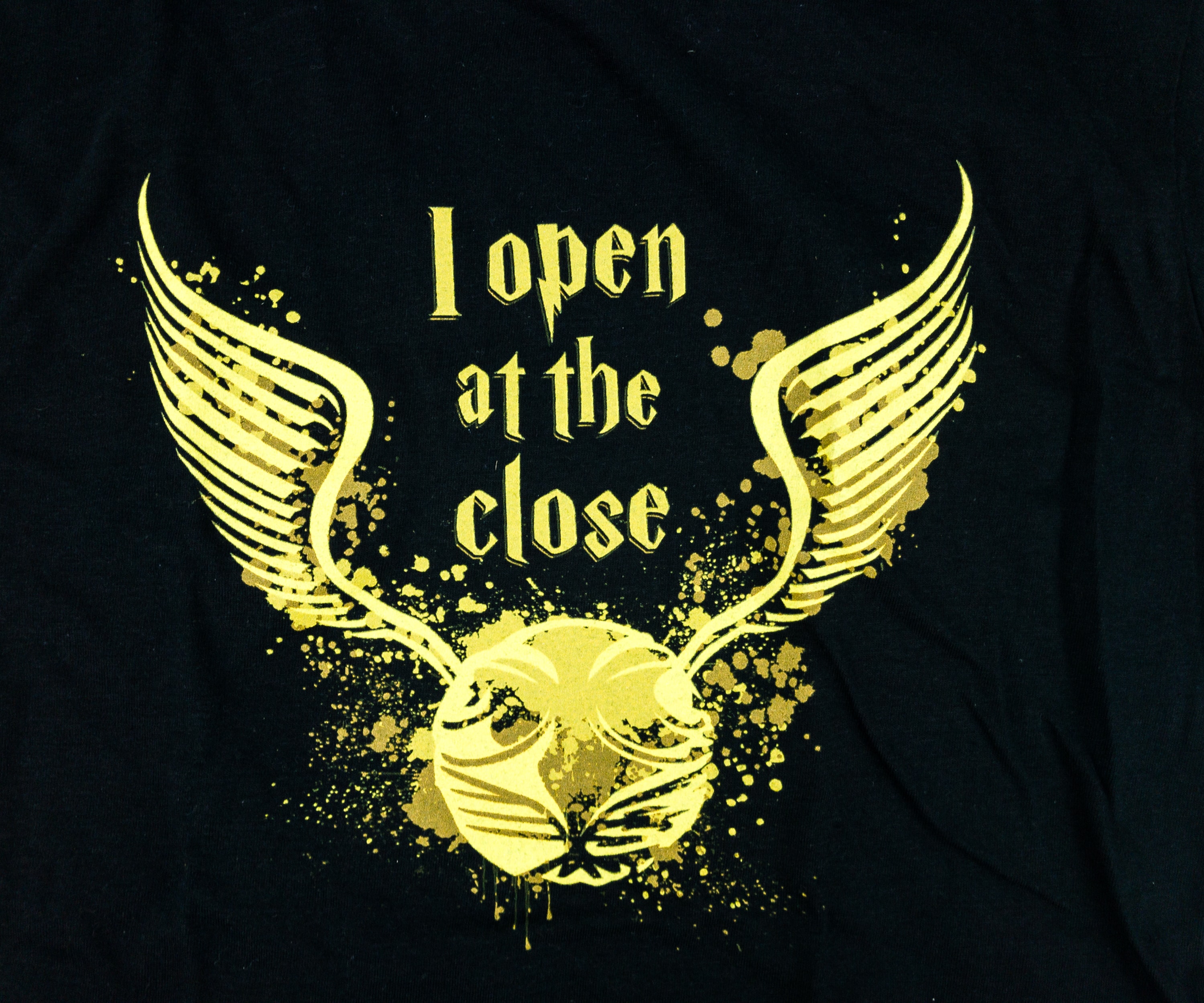 Aside from the beautiful golden snitch that really stands out on the shirt, it also comes with the phrase "I open at the close." Those are the same words which appeared on the snitch and served as a clue for Harry.
Until The Very End Long Sleeve T-Shirt. This long-sleeved top features the wands of the Golden trio intersecting at the center, where we can see a lightning bolt inside an inverted triangle.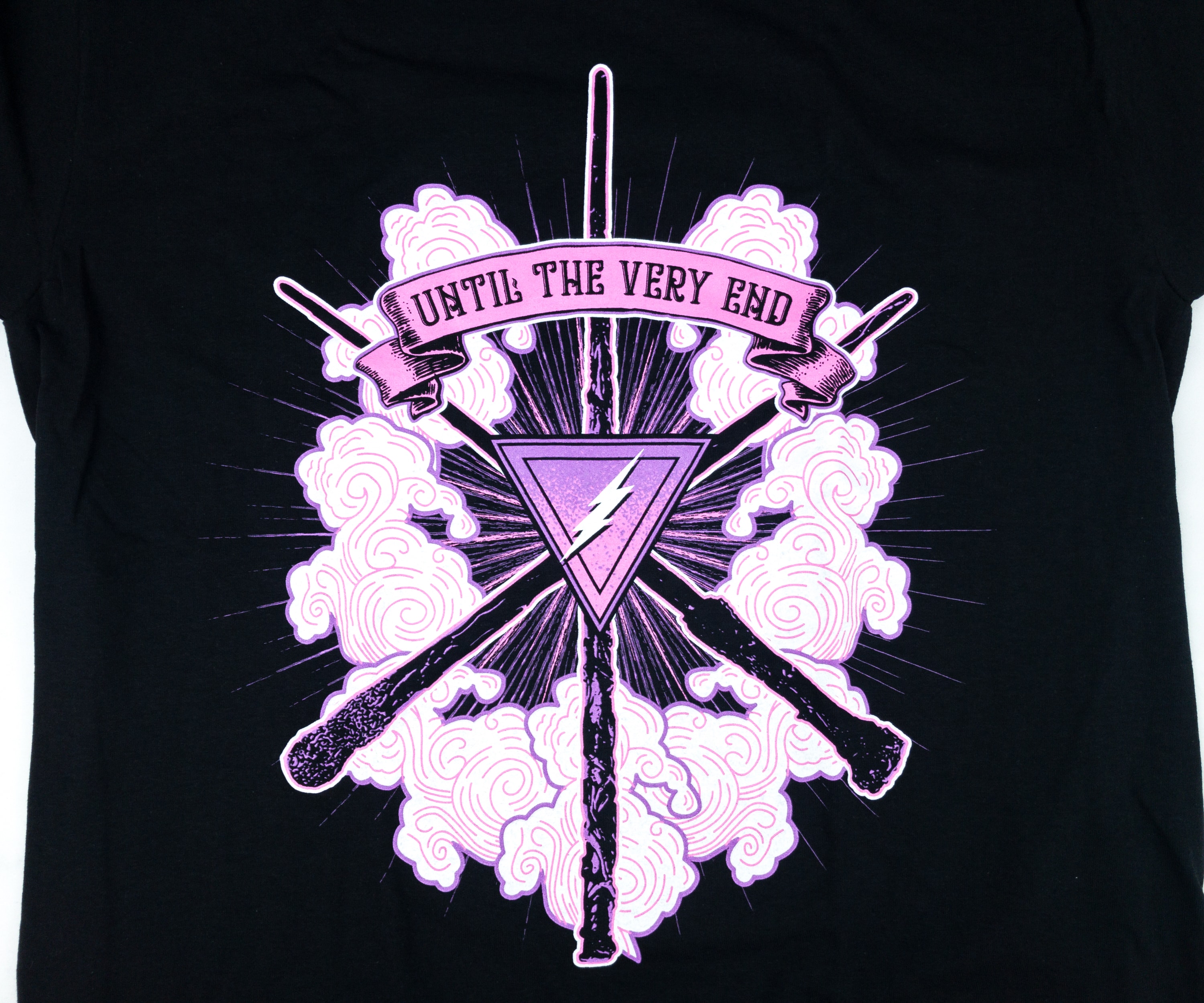 Until the very end, the trio are inseparable! There might be problems that tore them apart but still, they were able to make up for them and worked together in fighting he-who-must-not-be-named. This shirt is a good representation of a great friendship and a really strong bond!
Once again, I got fresh designs of shirts from the Wizarding World, and things couldn't get any better! All the black shirts from this subscription are awesome, and for this month, the Golden Snitch shirt is definitely incomparable! It's my favorite item because I love how the golden item stood out, so as the accompanying words. The Chocolate Frog necklace is also a nice inclusion. My need for new Wizarding World-inspired wearables are always satisfied by this subscription, and I'm excited for more!
What did you think of this month's Harry Potter Geek Gear box?
Visit Geek Gear World of Wizardry to subscribe or find out more!