The FCS of the Month Club is a monthly subscription from Fortune Cookie Soap that features goodies from FCS. The box is now $16.95 a month with free shipping. You can also subscribe just quarterly.
The 2019 version of FCS of the month features $40 in value every month, with 1 full-size product and 3 deluxe samples. See all the details here. There will be a $10 discount code off $25 purchase that expires in 30 days emailed to you with your subscription.
A card is placed on top of everything.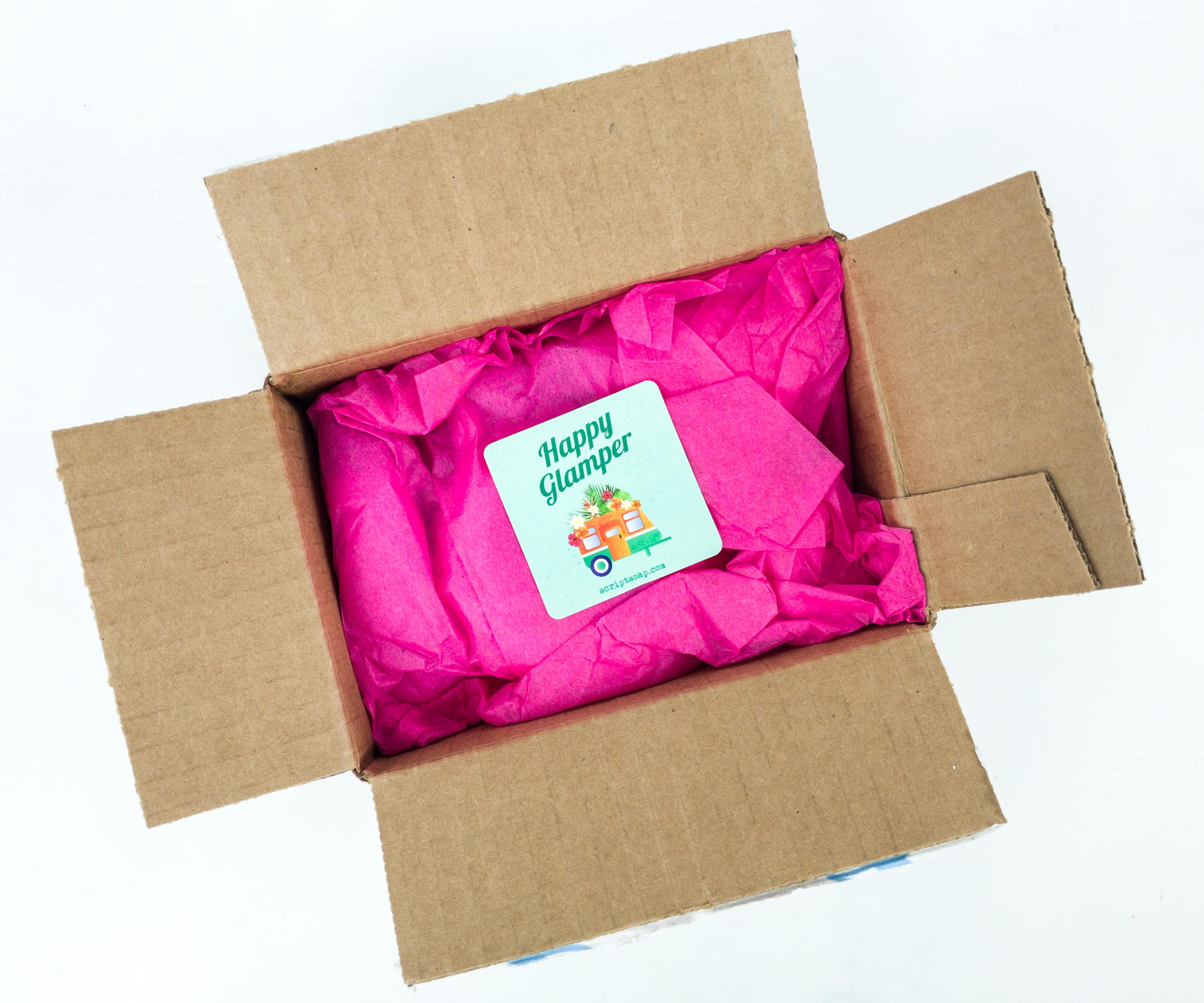 There's also a small card that says "Happy Glamper." The items were wrapped with hot pink tissue paper.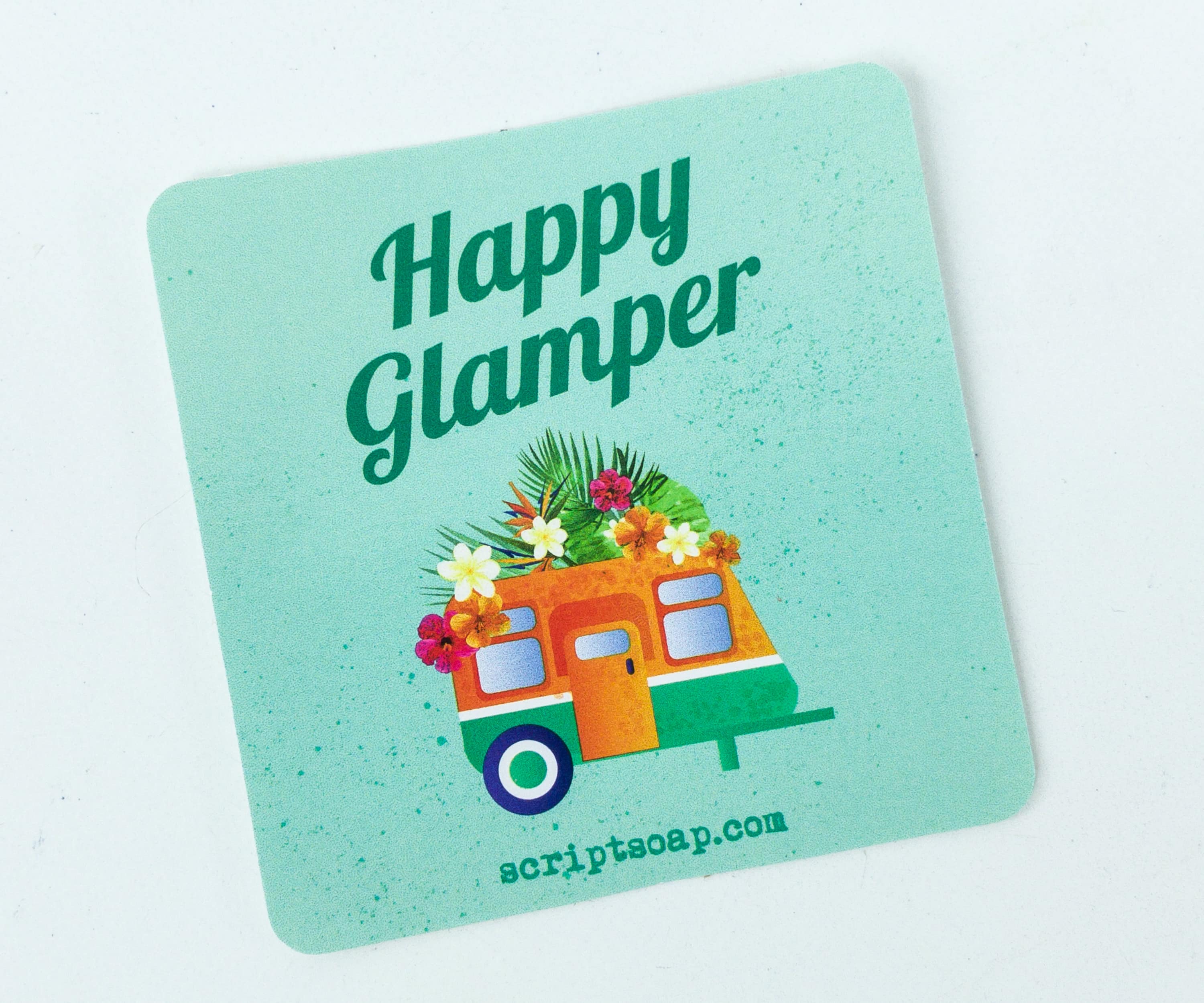 I love the tropical vibe of the card!
A peek inside the box!
July 2019's theme is ADVENTURE AWAITS!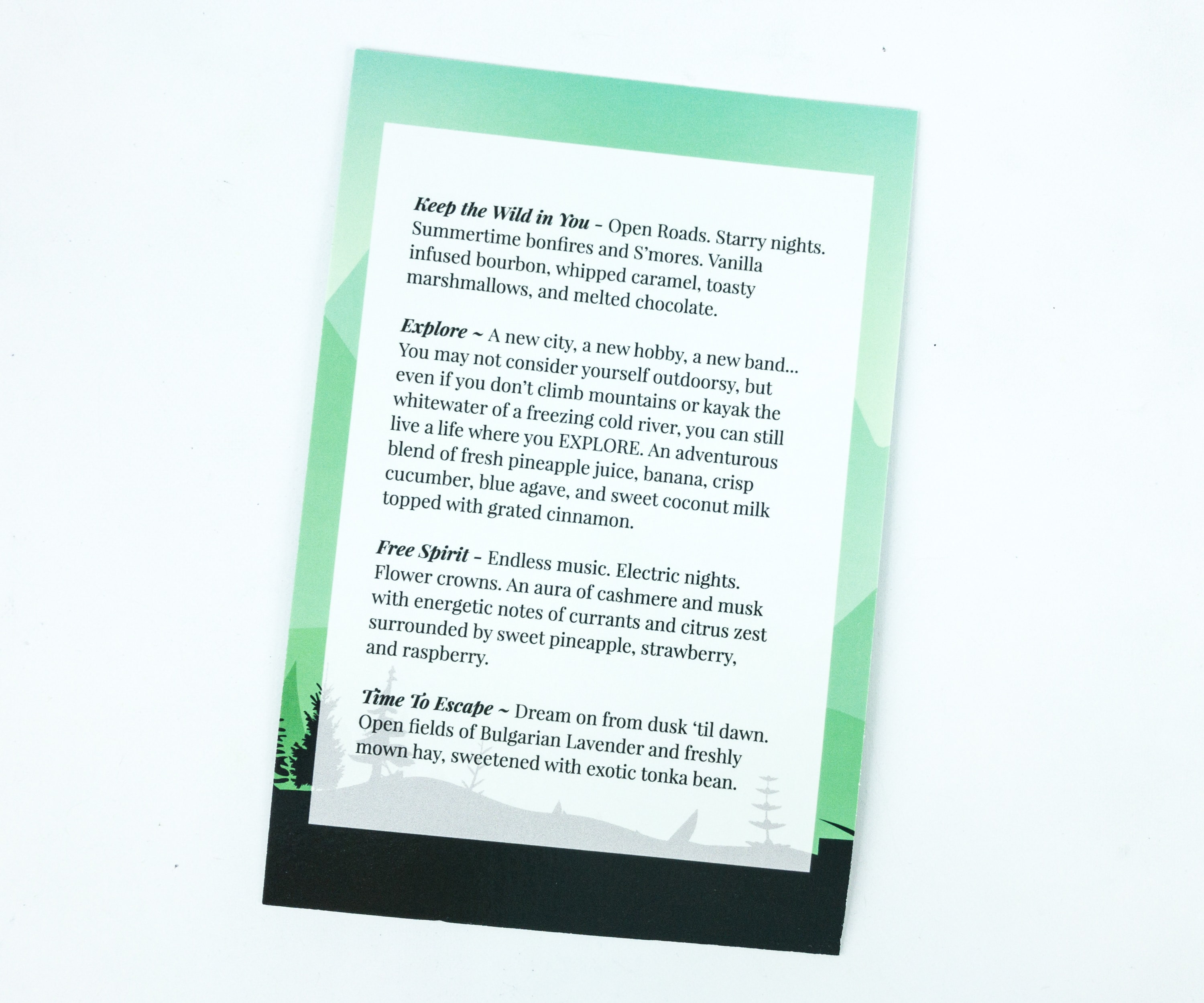 Information about the individual items is listed on the card. There are descriptions, as well as usage instructions.
Everything in this month's box!
Keep The Wild In You Hand Sanitizer. It's great to have a hand sanitizer that I can easily access when I need it. This one from FCS is the perfect example!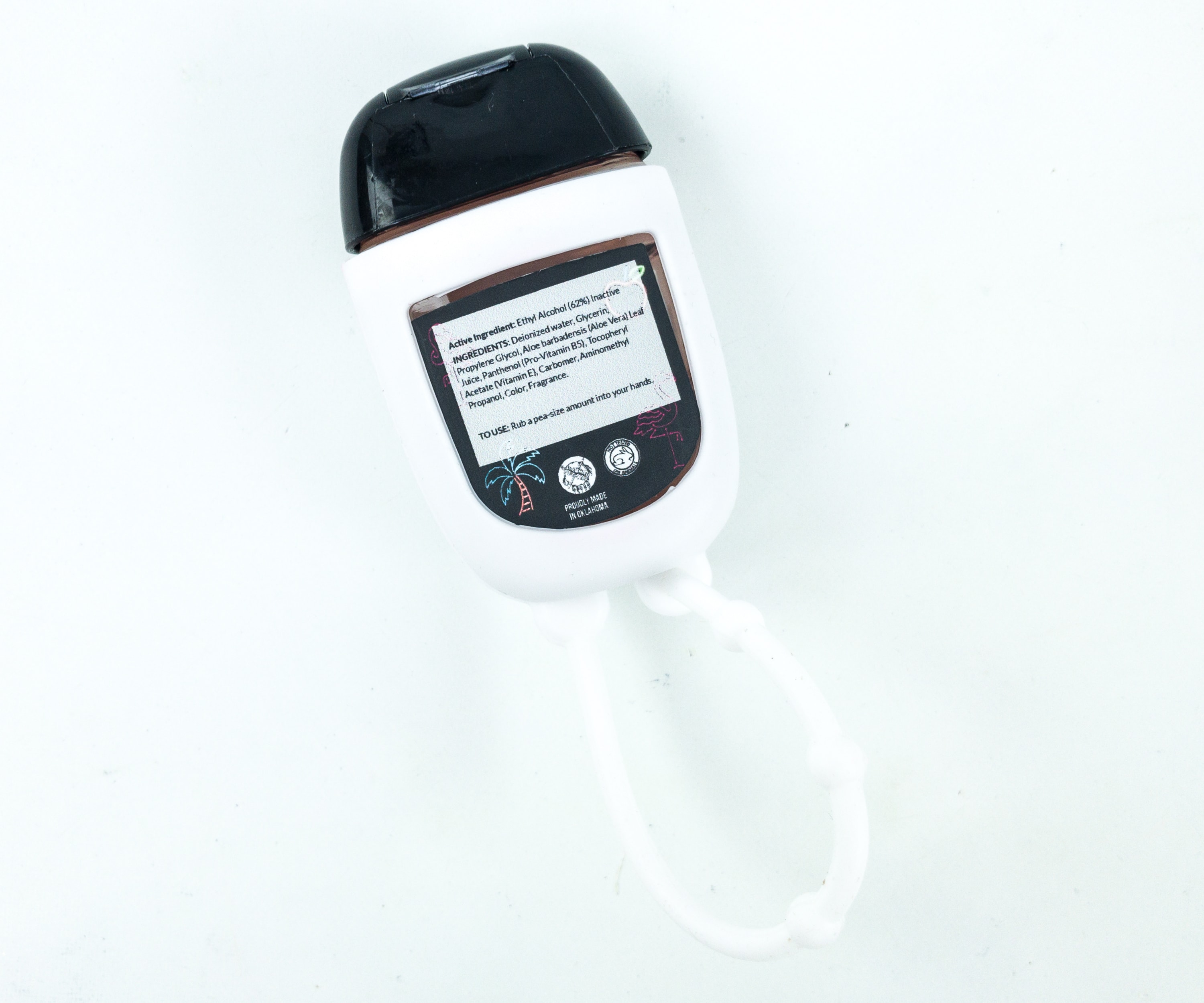 It's not noticeable in the photo because it's in white, but if you look closer, the sanitizer comes with a holder that you can easily attach on your bag!
The container can be detached from the holder as well. The sanitizer itself smells good, with notes of vanilla, caramel, marshmallows, and chocolate. It doesn't dry out my hands either! FYI – they call it OCD to raise awareness for the actual disorder, and donate profits too!
Free Spirit ALOE-lujah Skin Gel. Aloe gel remains one of the best moisturizers on my list. I'm glad to get a tub from this box, and it's even infused with a refreshing notes of currants, pineapple, strawberry, and raspberry!
For an extra cooling effect, FCS recommends to pop it in the fridge before use. It feels relieving especially when you apply it on a hot summer day, and unlike other aloe gels, it didn't feel sticky at all. The formula is great for soothing sunburn as well.
Time To Escape Mini Nod & Dream Oil. For a night of quality sleep, FCS recommends applying this oil on your wrists, neck, and feet. It comes in a roll-on bottle so it's not messy.
Its lavender scent is undoubtedly relaxing. It has a different effect on everybody, but even if it doesn't induce sleep for you, it will still make a nice scent.
Explore Car Freshener. Summer is the time for long drives, so it's just right to get a new car freshener! This car freshener comes in a spray bottle, so you just have to spray it when needed. It boasts of tropical notes such as pineapple juice, banana, crisp cucumber, and coconut milk! It definitely smells like summer to me!
If you enjoy trying out various scents in your skincare and body care items, FCS The Soap Box is for you. The boxes are always themed, giving you something new and exciting to look forward to every month. This month, it's adventure-themed and all the inclusions adhered well to it. I especially loved the aloe gel because it helps me cool down and keep my skin moisturized on a hot summer day. The other items are summer-friendly as well. I'm definitely pleased with the curation, I think it's well thought out and worthy of every penny. I hope they keep up the good work because I really love this subscription!
What do you think of this month's FCS The Soap Box?
Visit Fortune Cookie Soaps – The Soap Box to subscribe or find out more!