Finders Seekers is a monthly puzzle subscription box for anyone who loves puzzles, escape rooms, Sherlock Holmes, mysteries, or anything requiring a little brainpower. Finders Seekers features a new destination each month, so in addition to the puzzle/escape room experience, you get a mini travel experience, too, exploring a new city and its culture every month.
DEAL: Get $5 off your first box! Use coupon code BRAINQUEST.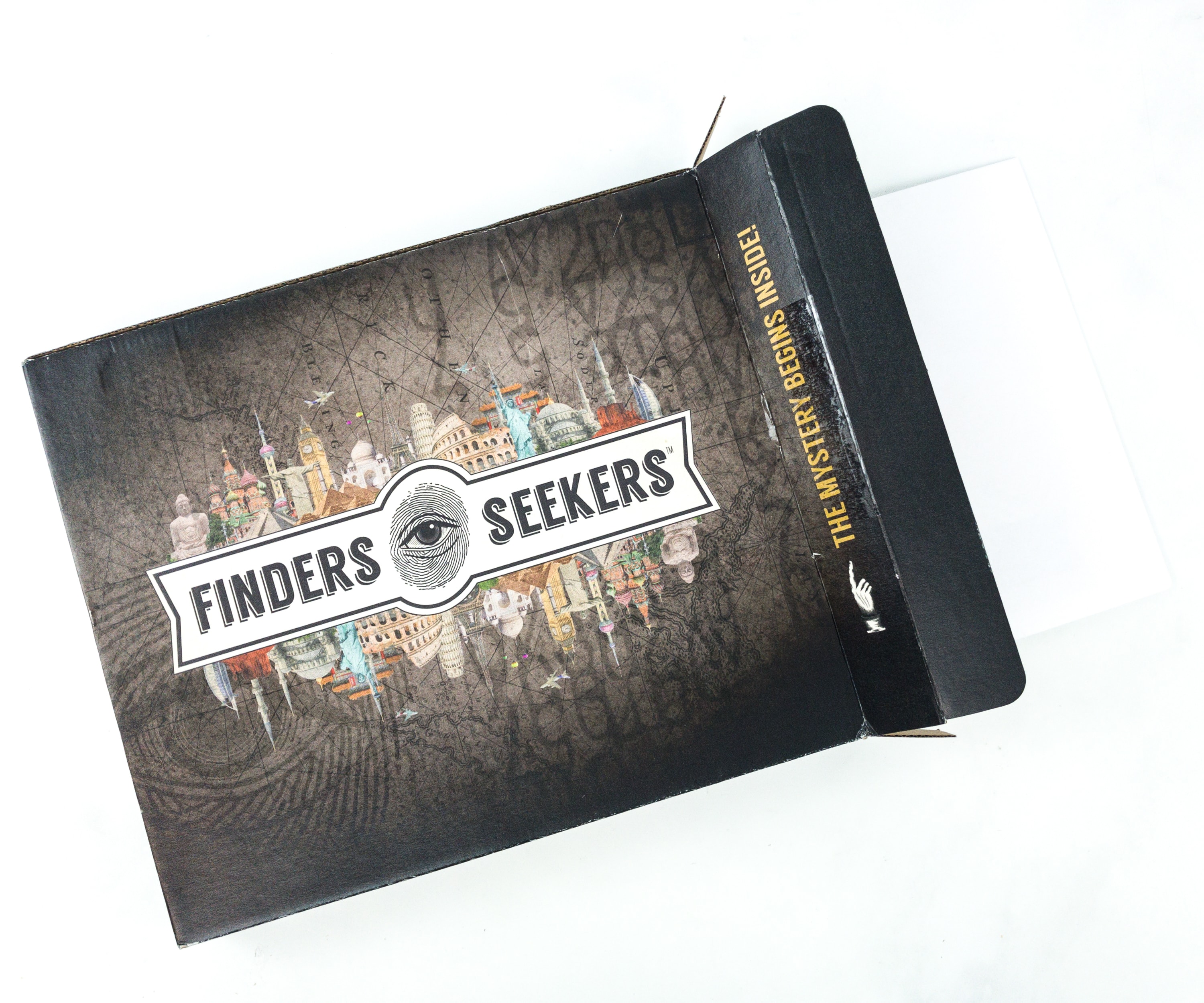 A THRILLING ADVENTURE DELIVERED TO YOUR DOOR

Explore world cultures solving puzzles, decoding cryptic messages and discovering underground societies. A new city each month!
As a subscriber (limited numbers can join each month), you are invited to join the Society of Seekers, a group of like-minded puzzle fiends who use their heads and a little bit of internet-search know-how to explore a city and solve a mystery each month.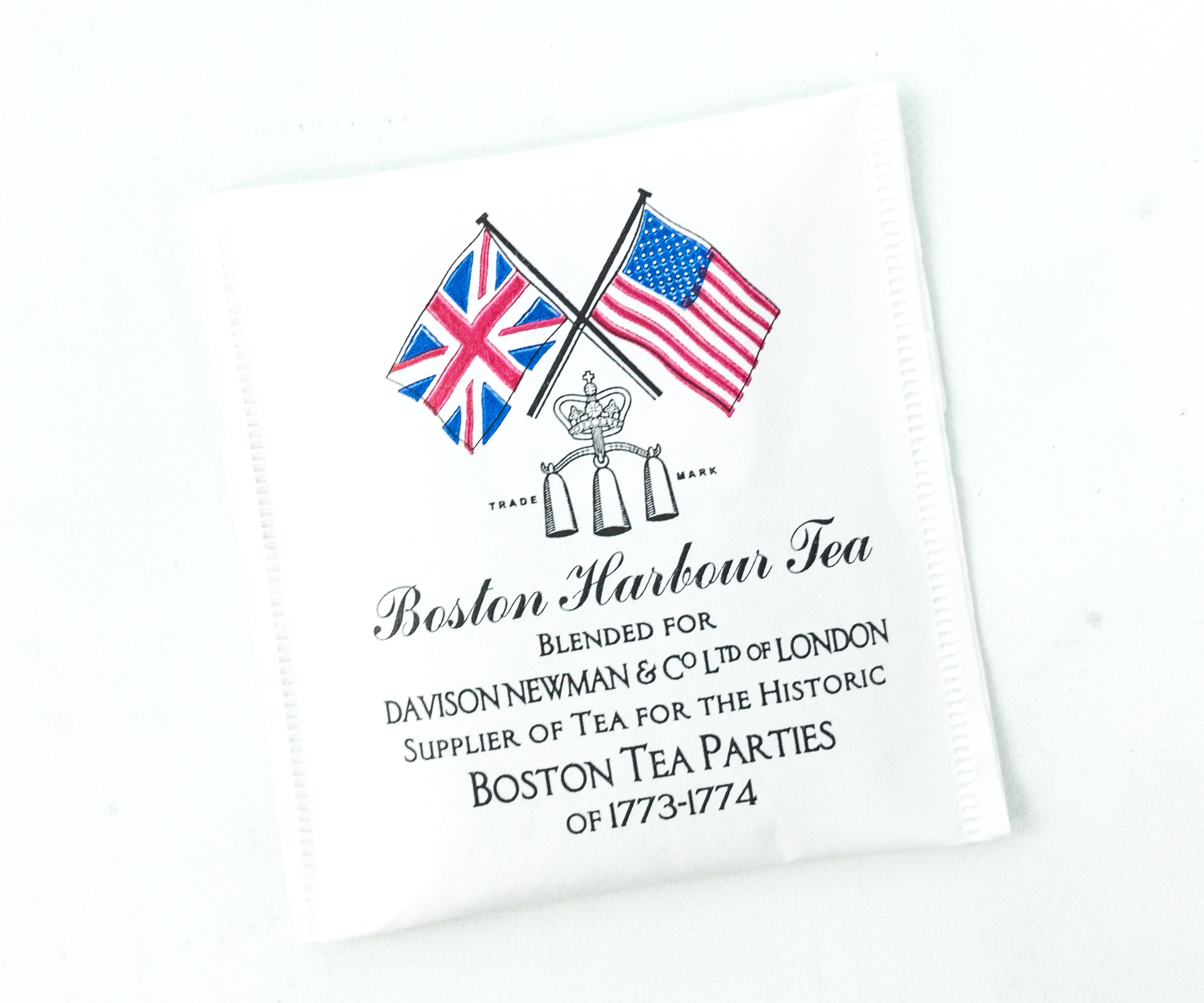 First up, we got a packet of Boston Harbour Tea. It is made by Davison Newman & Co.Ltd. of London which is a supplier of tea for historic tea parties.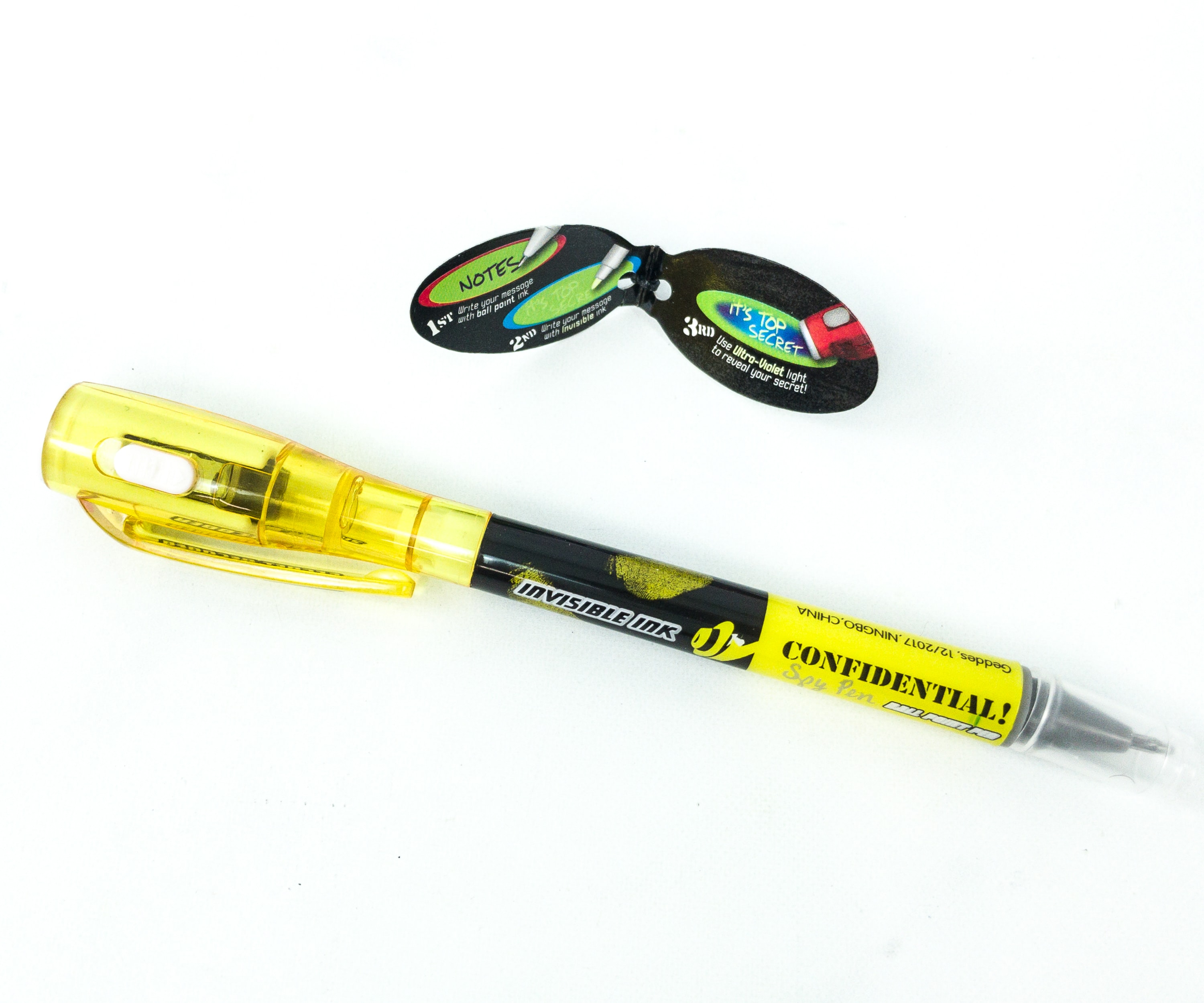 They also included a "spy pen," or a blacklight and invisible ink pen that will help us solve the mystery!
The cap serves as the lighted part of the pen, while the pen has invisible ink.
Here's how the light looks on paper when used.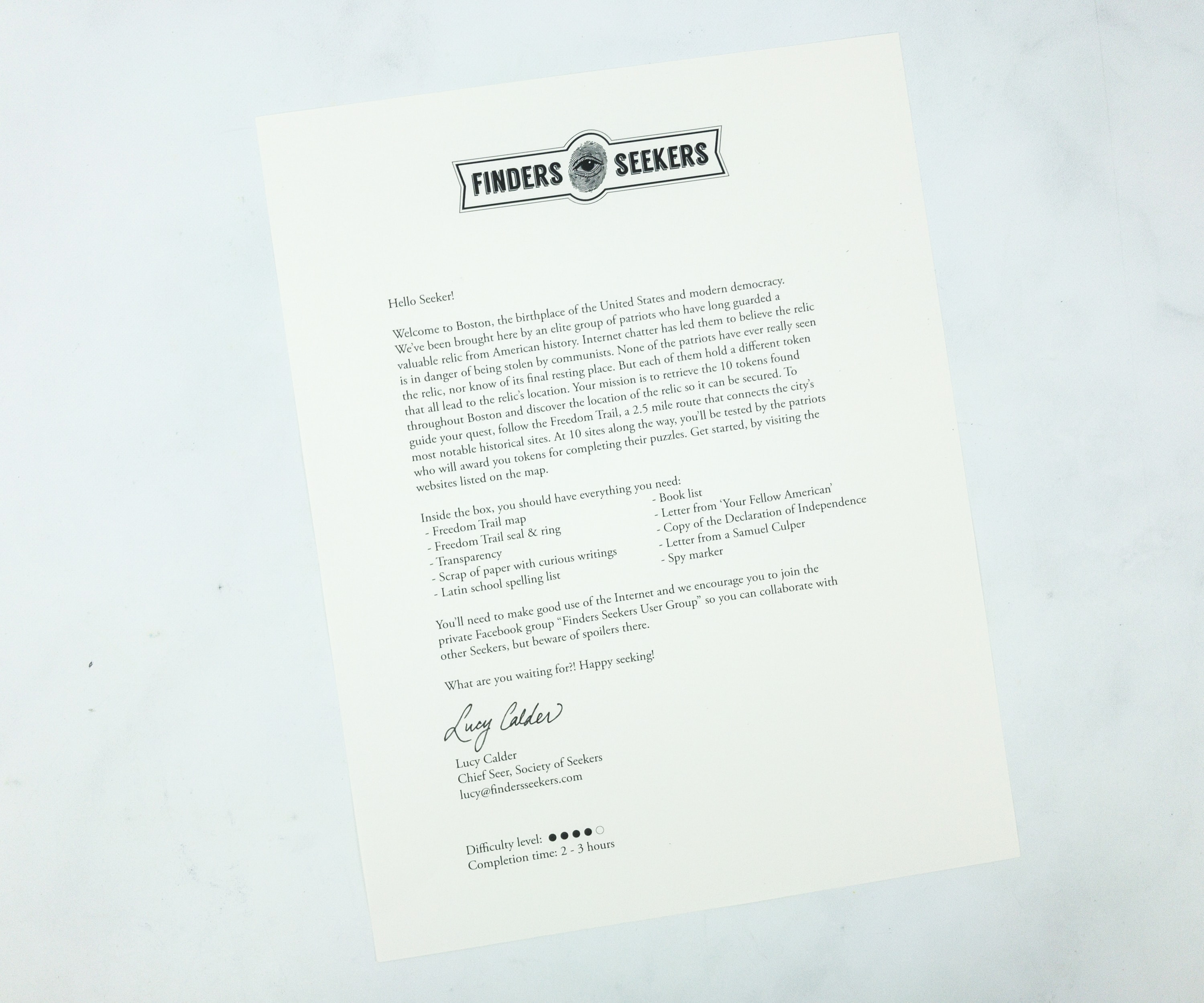 Also included in this month's box is a welcome letter and checklist of every item that should be inside the package, plus all the clues you'll need to solve the mystery.
There's a book list included in the box, we all bet that this has some hidden clues in it.
We even received a letter from a "fellow American."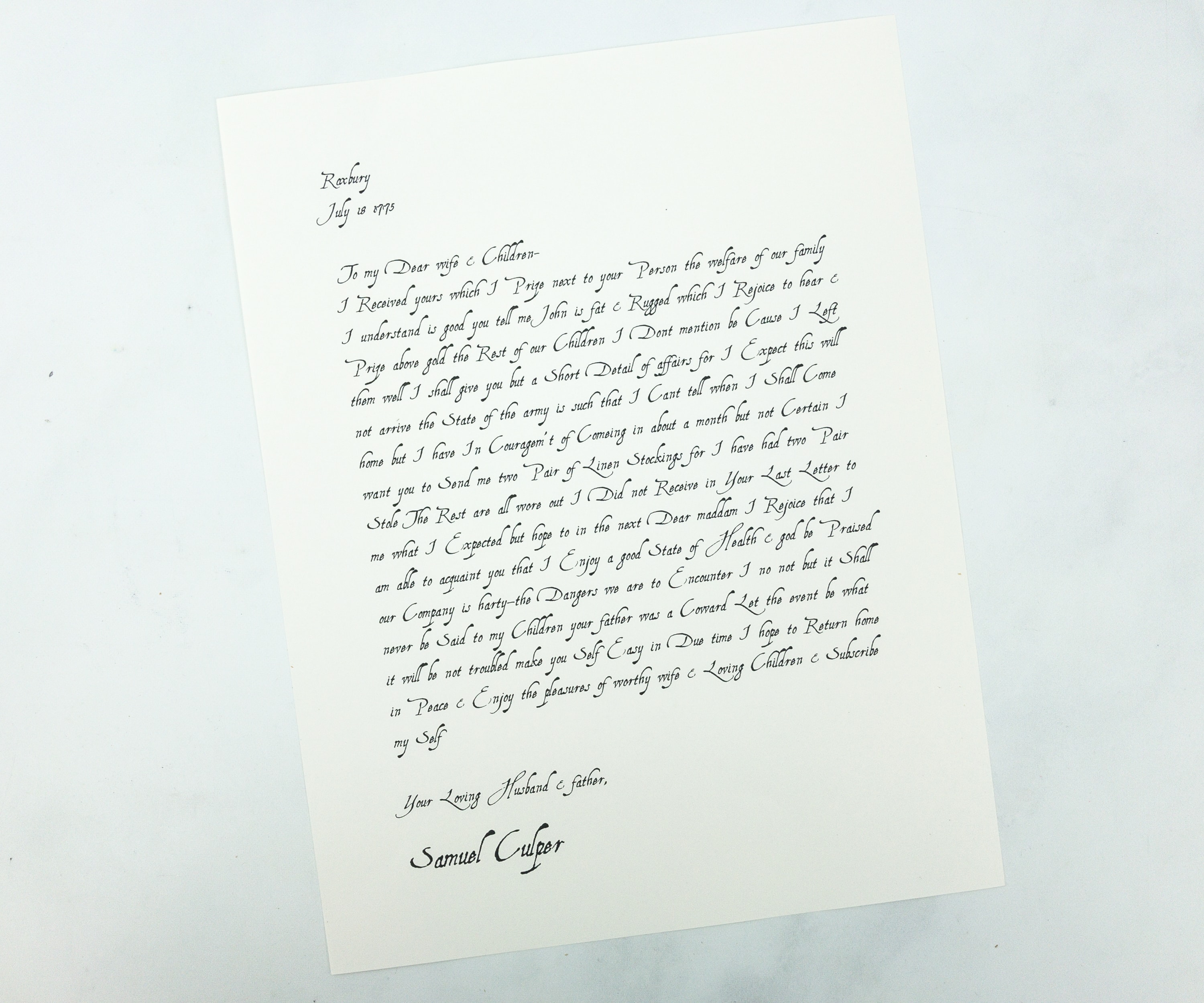 There's another letter from a dad named Samuel Culper. As we searched for more clues, it appeared that "Samuel Culper" is a codename of an American spy, Abraham Woodhull. I think this one has a hidden message as well. One thing about these mystery boxes is that everything is a clue!
The Freedom Trail is a 2.5-mile-long path through downtown Boston, Massachusetts, that passes by 16 locations significant to the history of the United States, like museums, churches, and meeting houses. Here's an image of the seal for the historical stretch. Looks like some symbols have been added!
Aside from the seal, also included in this box is the ring of the Boston Freedom Trail.
There's also a card with a transparent middle.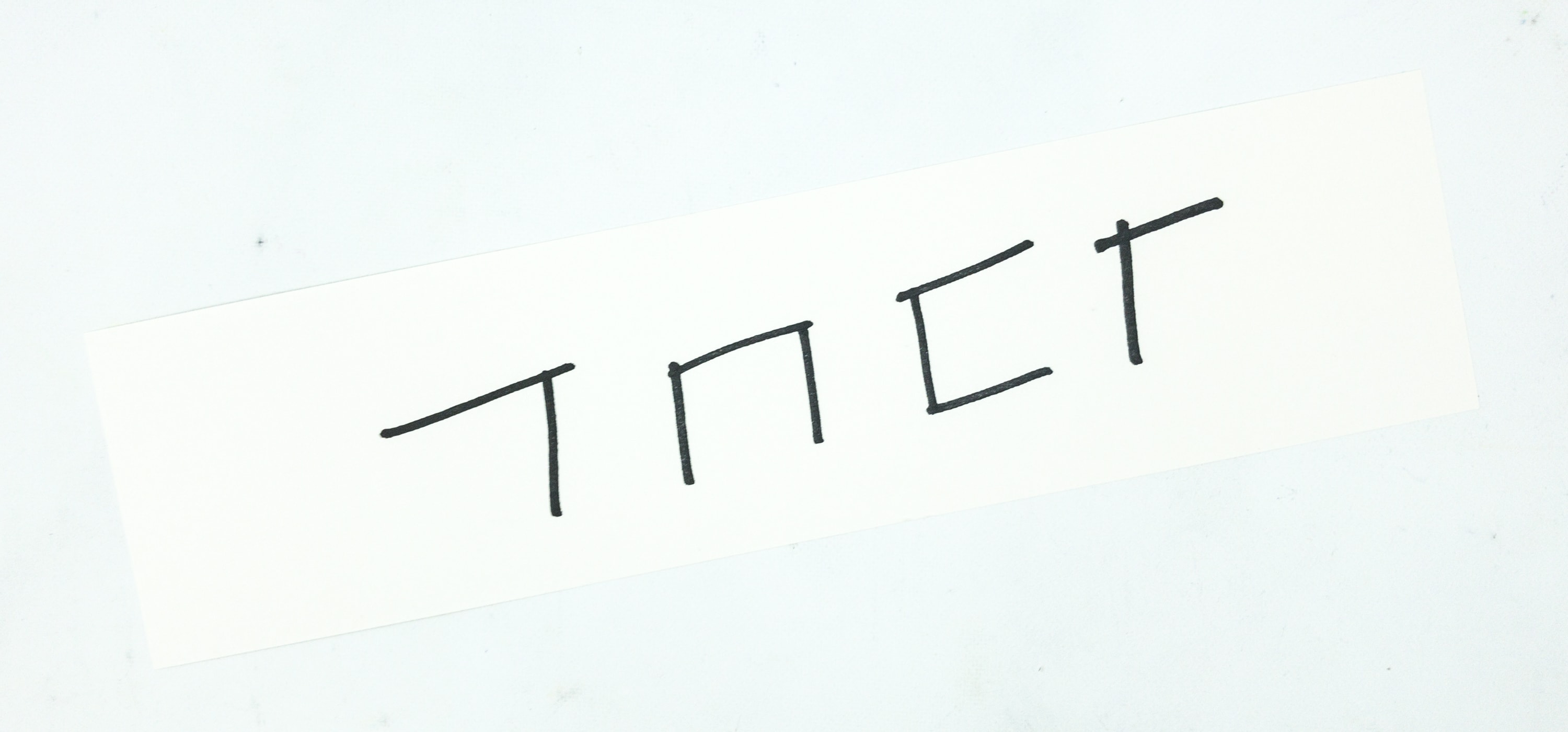 We even got a scrap paper with curious writings.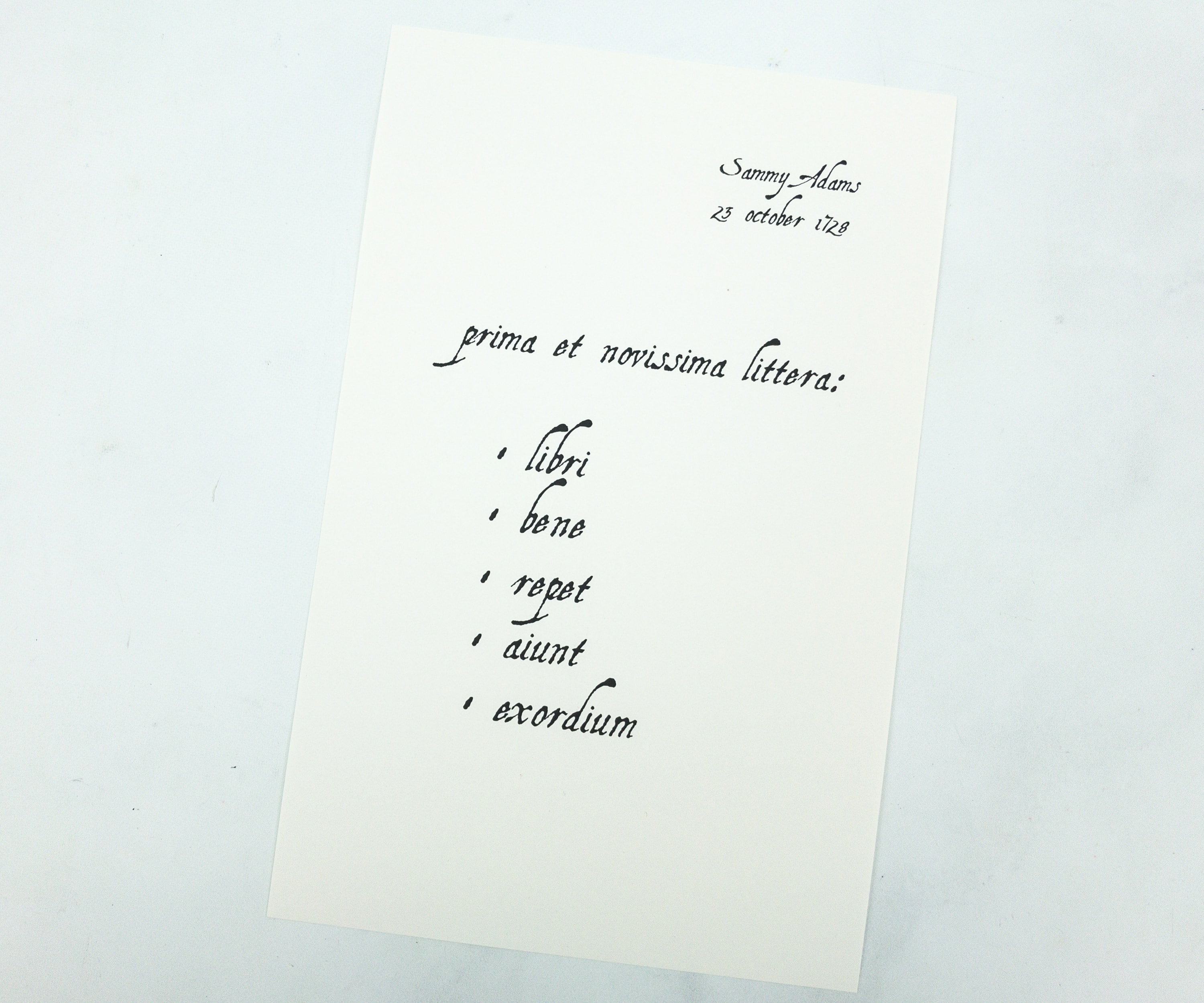 The Latin School Spelling list was easier to translate using the internet. Here's what we got:
The first and last letters
book
well
crawls
they
beginning
Another clue is a copy of the Declaration of Independence. This is a great facsimilie with a nice fat John Hancock. What could be the clue??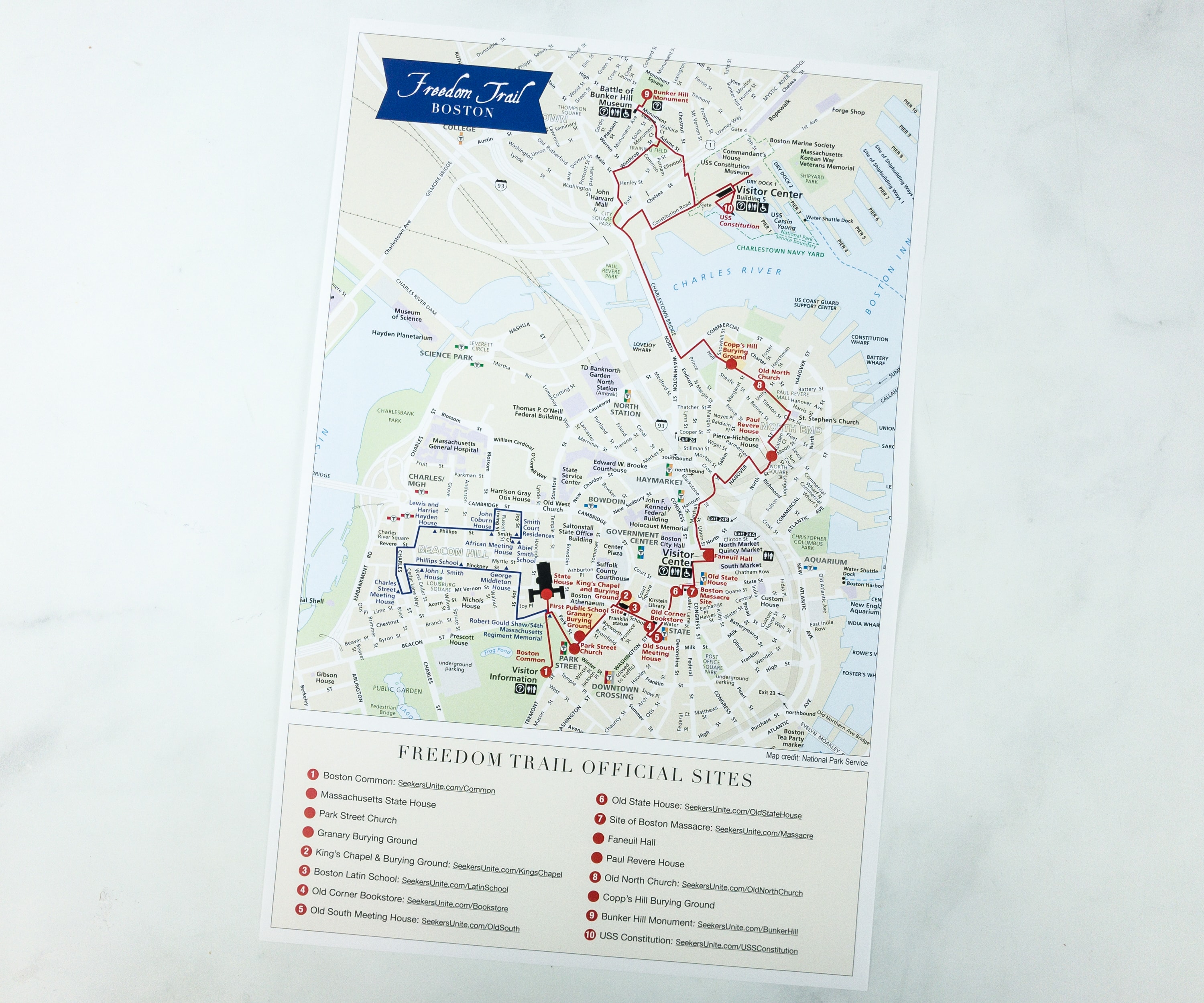 Also included is the Freedom Trail Map that showcases all the official sites that you can pass by as you go along the 2.5-mile trail. I noticed that this sheet had URLs on it – I think the mystery starts with this sheet – there's always something that unlocks the whole box!
It's always essential to know where to start with this kind of puzzle. Visiting the website is one of the easiest ways to get you started.
For this one, you'll need your slip of paper. The unlocking sheet will lead you along, and each clue will give hints as to what items in the box will unlock the puzzle!
From there, we were able to follow through and solve the puzzles one by one. The included spy pen is a really helpful tool as well, as it reveals to us some important clues from the notes and letters that are included in the box.
It's another great adventure as we discovered Boston with Finders Seekers. It's always fun to solve mysteries along with other family memberso. It's nice to know that there's this trail that showcases much about our country's history, and it's great to be able to explore it with this box. The family, especially my daughter, loves this puzzle so much. She's the one who solved almost all the puzzles, and she just needed a little help from us. Exploring a certain place and culture is fun, and with added mystery, it becomes a really great adventure, with a reward in the end too, not just the material prize but we're also talking about all the learning we got from this journey!
Did you solve the mystery?  How long did it take you?  Let us know in the comments below!