Fashion Angels is a monthly subscription box for tweens. Each box costs $30 month and contains 10-12 items with a retail value of over $70. It will include craft activities, bath and beauty products, and trendy fashion accessories for girls ages 6 to 12 years! It's the perfect gift for tweens who love fun, fashion, and crafting!
DEAL: Get 10% off your first subscription with coupon code LAUNCH10.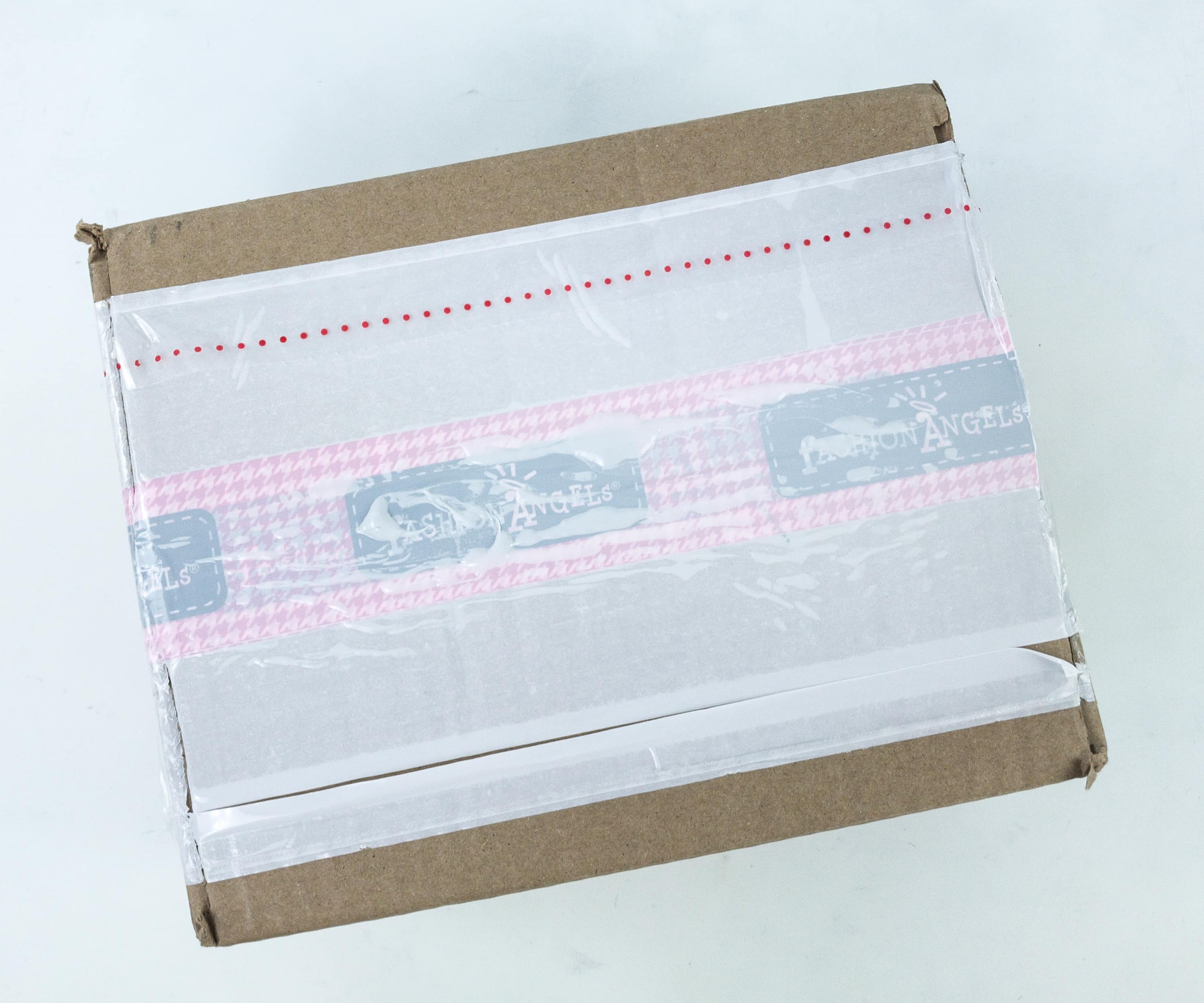 The box is well-sealed.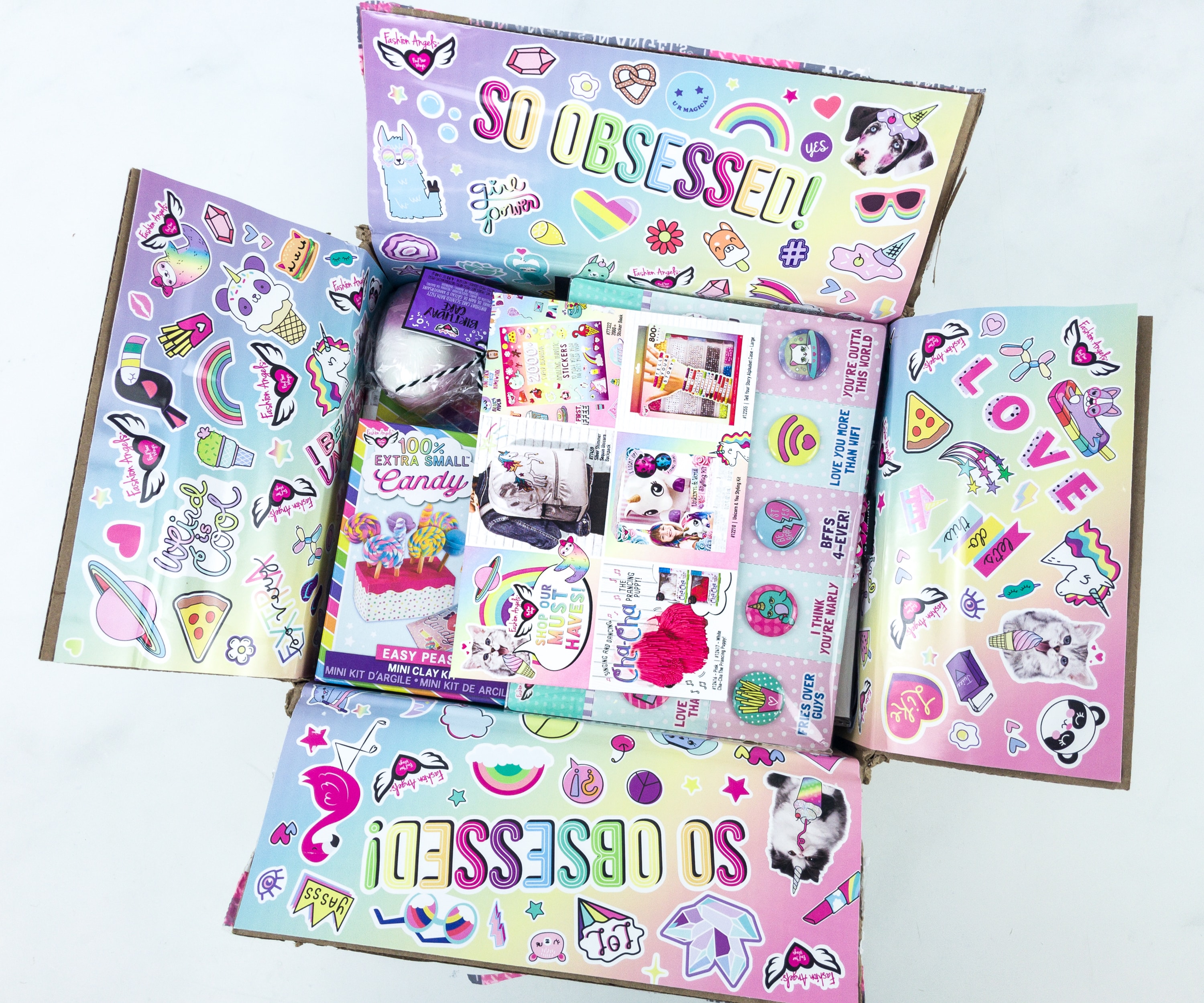 When you open the box, the fun starts! The flaps have some colorful images inside!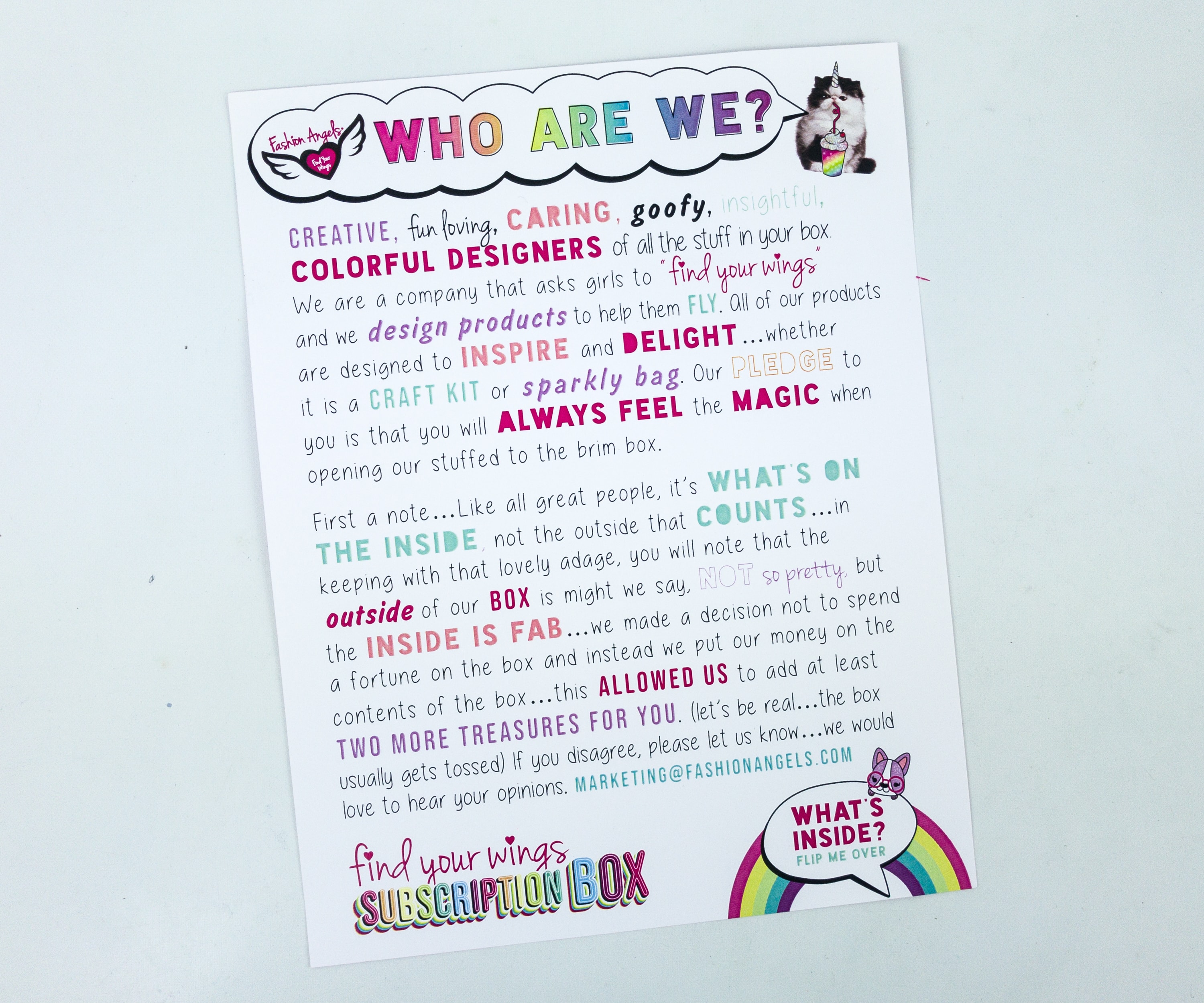 They also included an information card that tells us more about the box and the curators!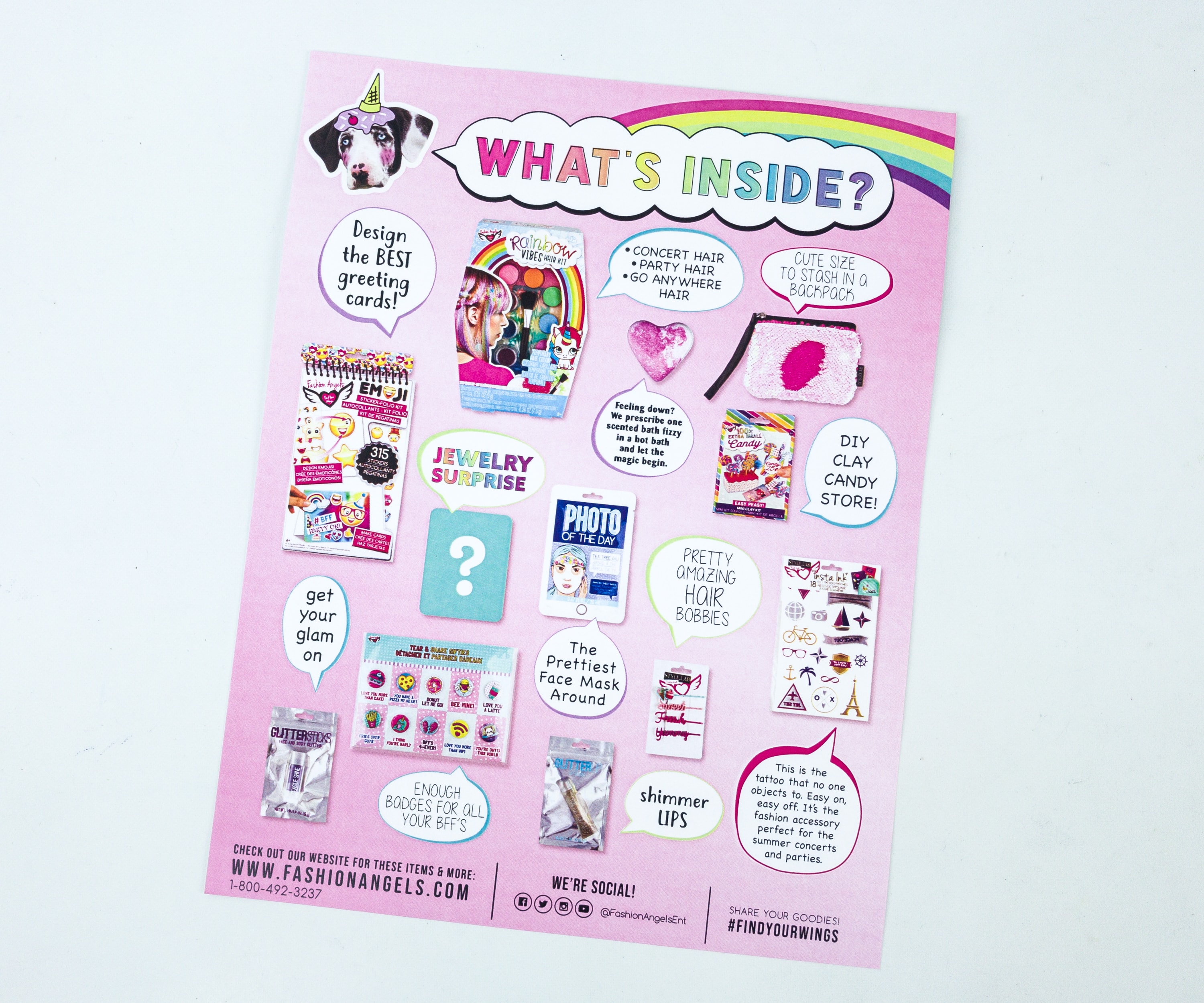 It also lists down all the items you can find in there!
They even included a promotional card for their other merch!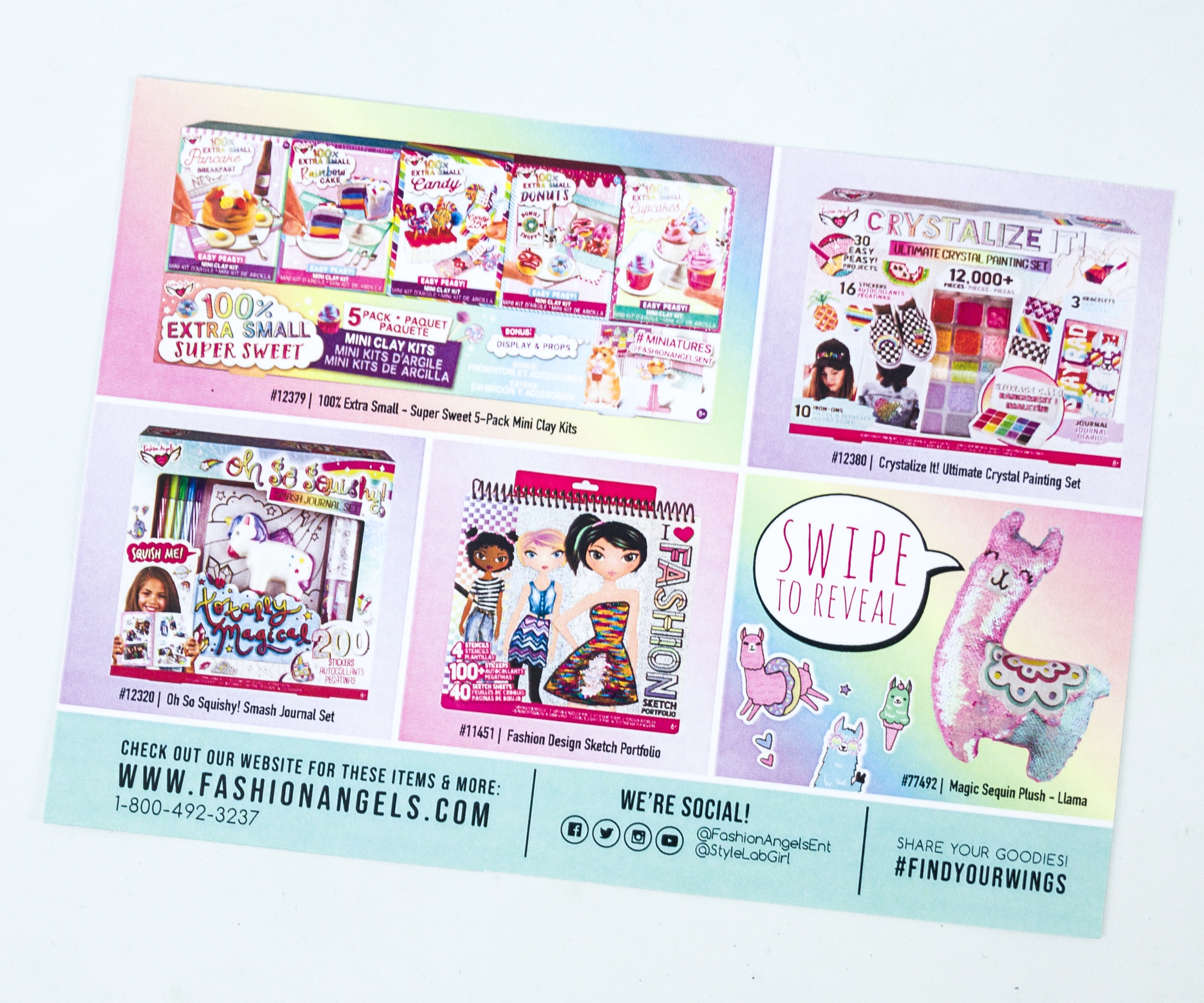 They also encourage you to share your goodies using #FINDYOURWINGS!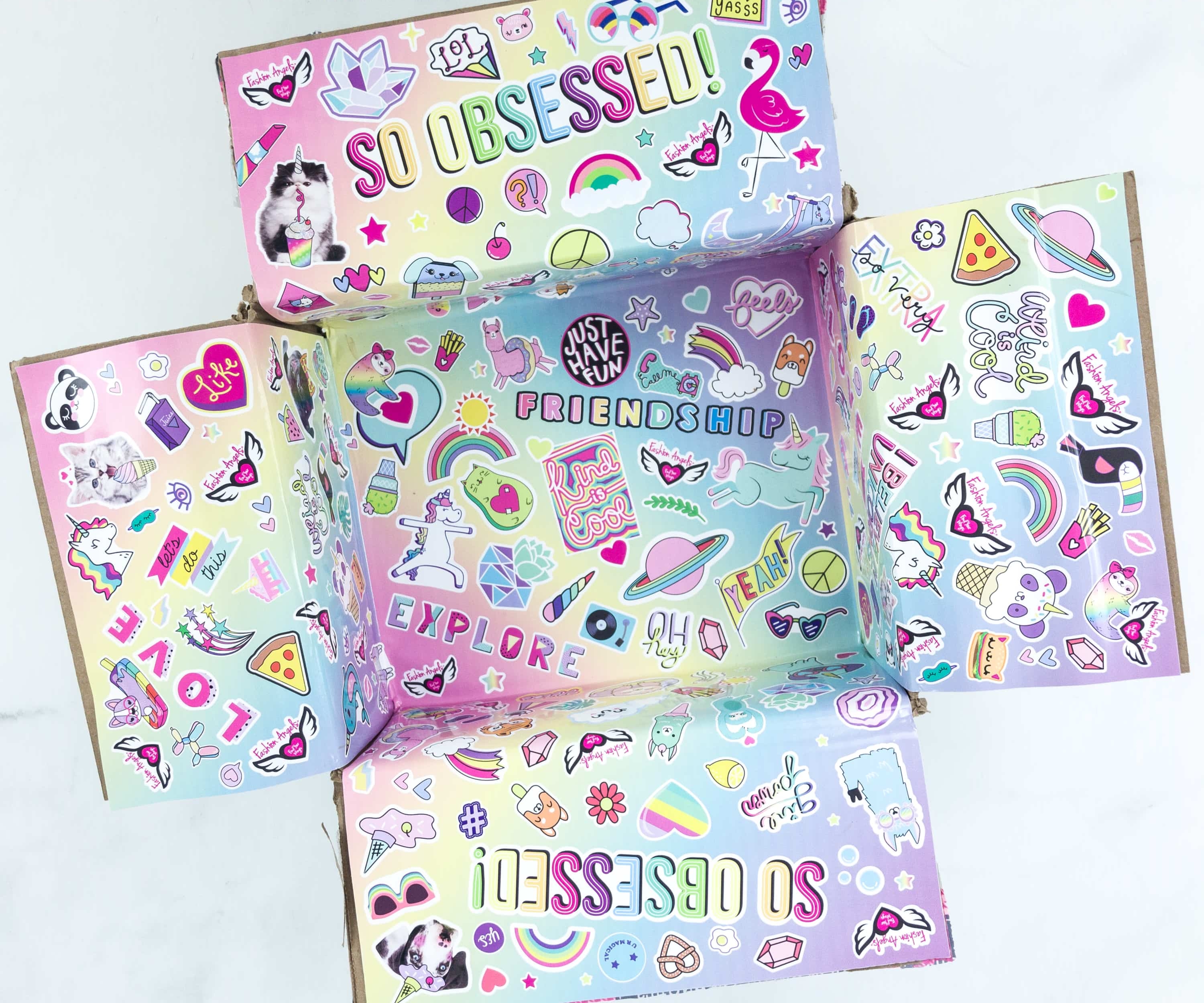 Even the bottom of the box is full of colorful and magical images! It's so much fun!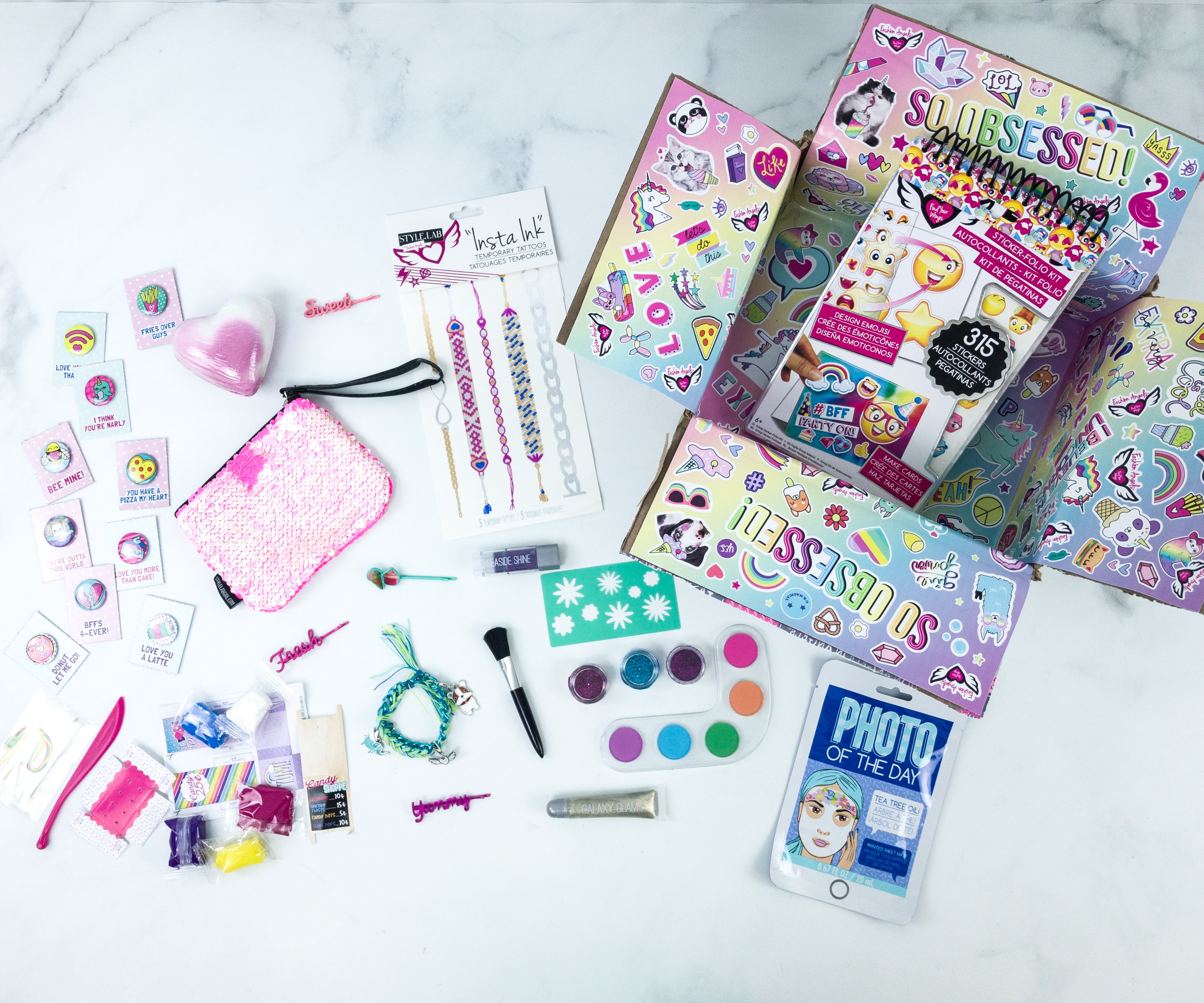 Everything in my box!
Charm Bracelet. To start off with all the cuteness in this box, we got an adorable braided charm bracelet!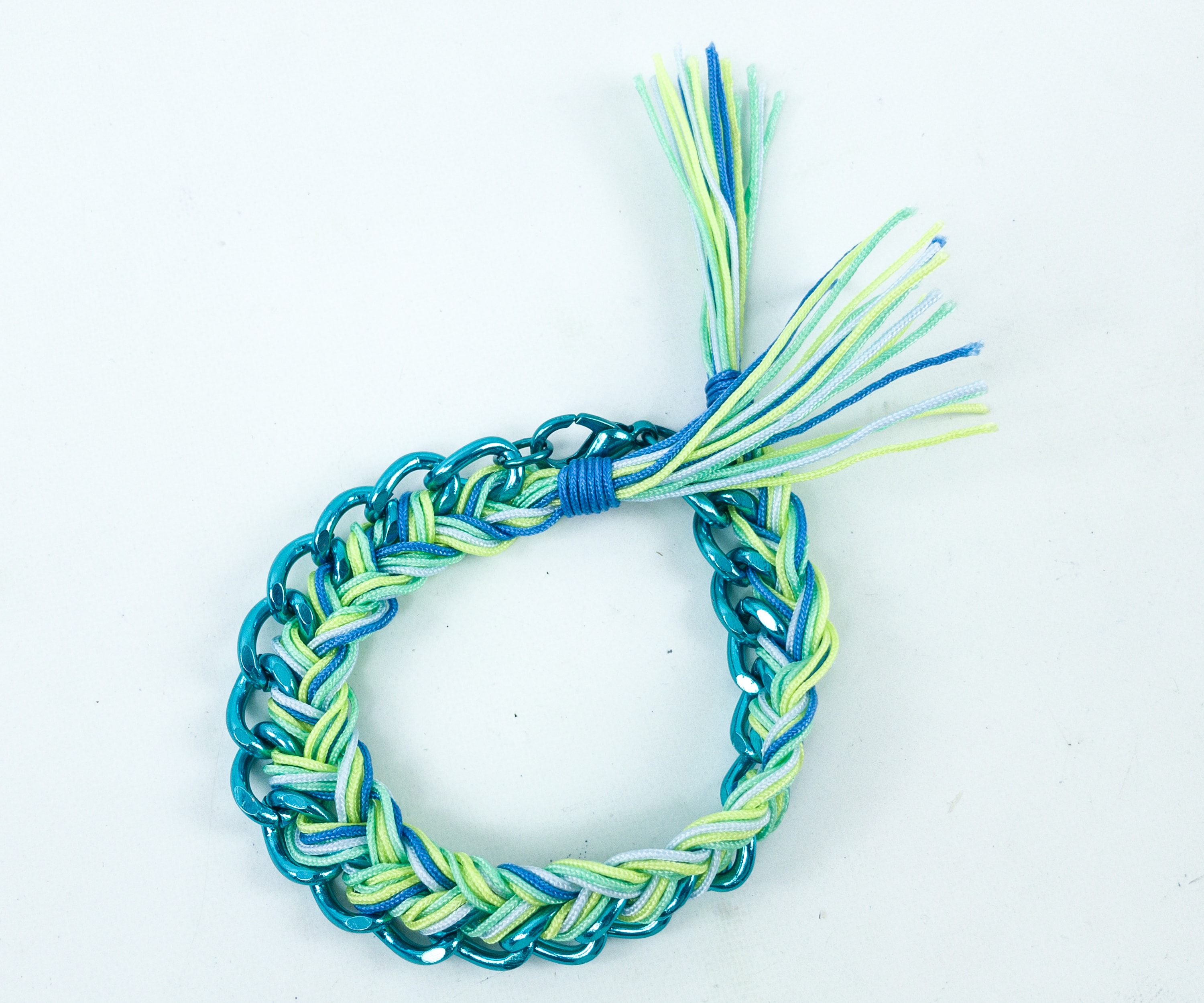 The bracelet has a nice color combination, with blues, yellows, and light greens.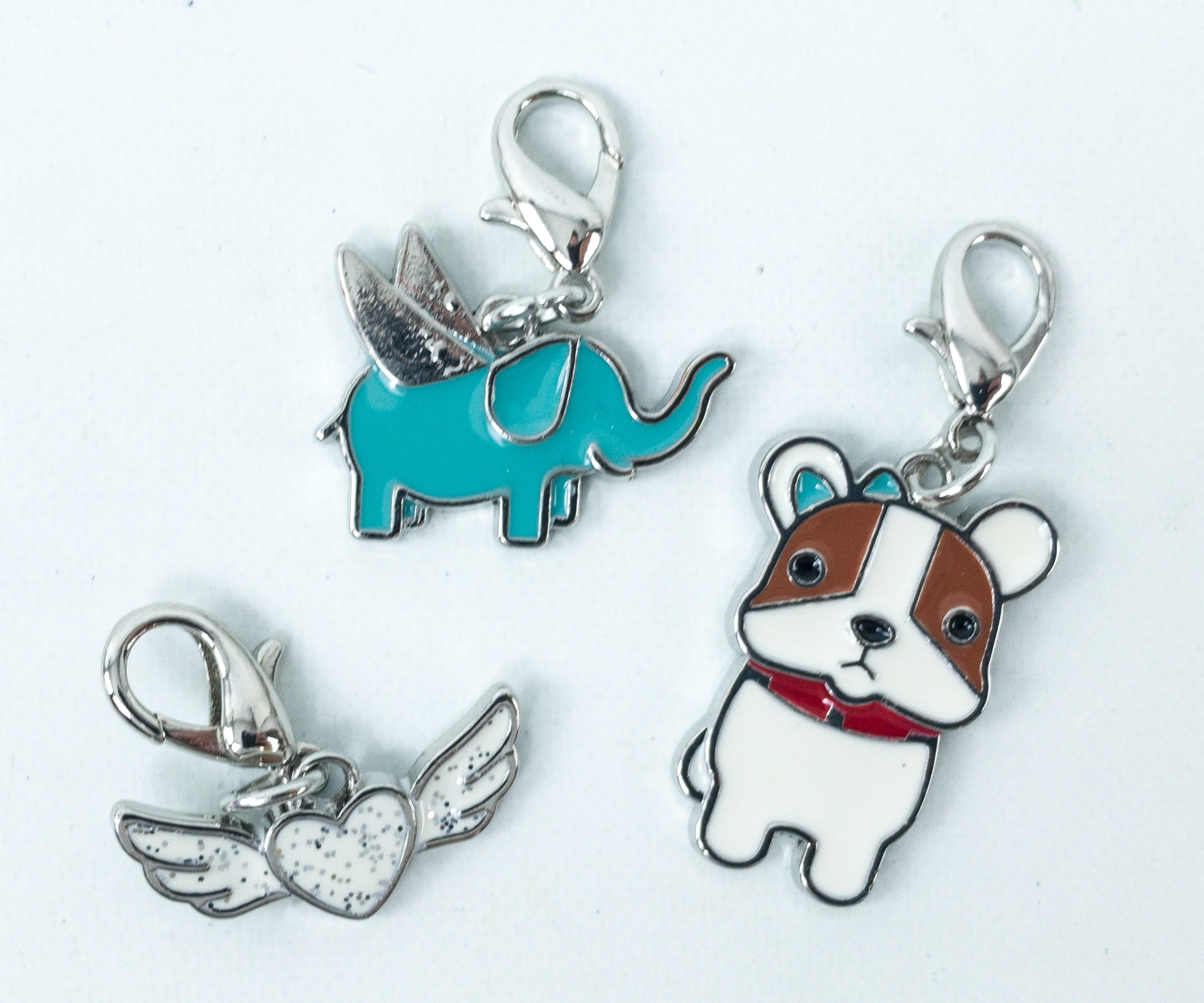 We got 3 equally adorable charms to attach to the bracelet: a pup, a winged blue elephant, and a glittered winged heart. Of course, my daughter's favorite is the pup charm.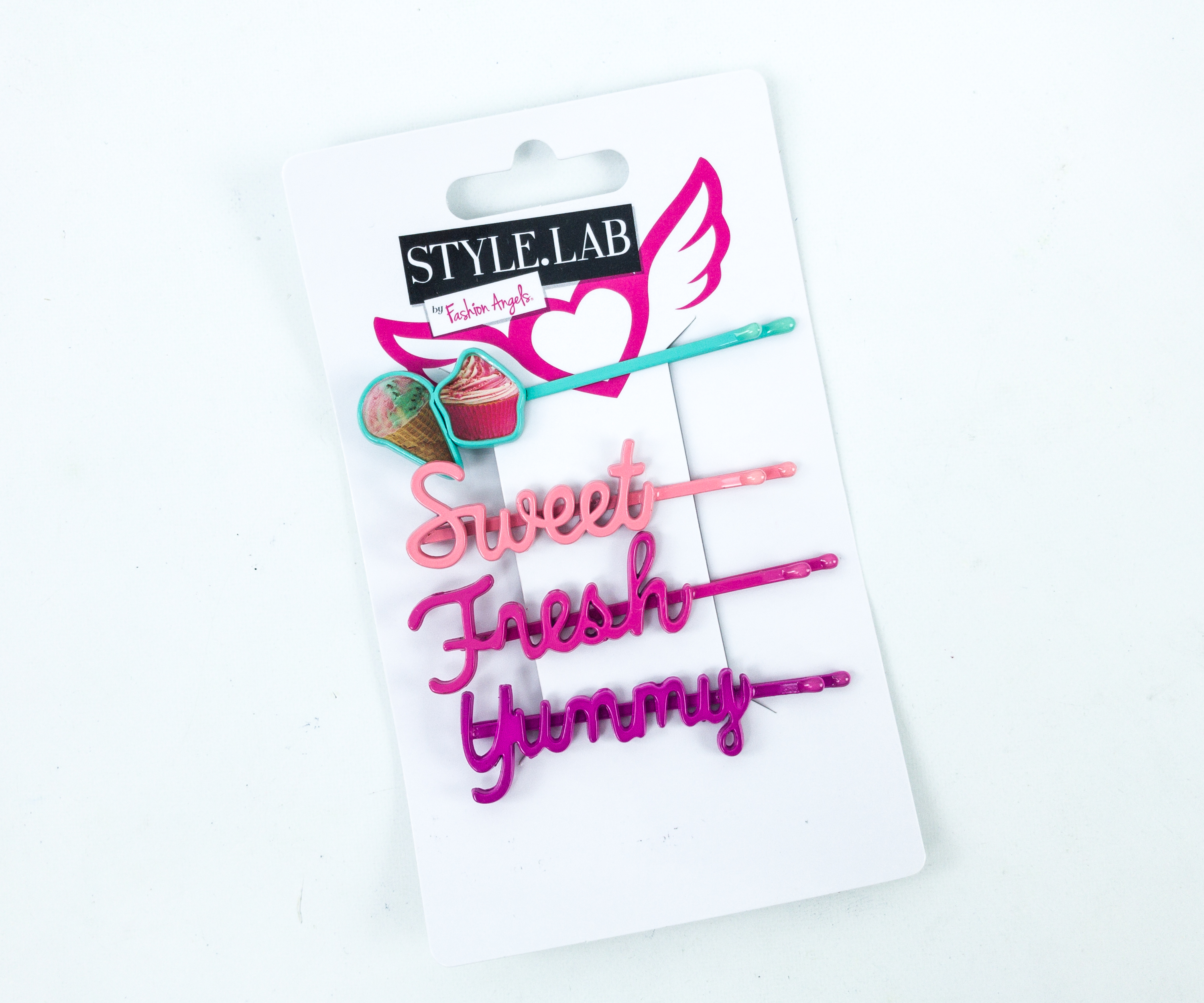 Hair Clips. These hair clips are fun and chic! Most of them featured words in cursive fonts, and one featured two yummy snacks.
We love the pretty colors as well! Aside from keeping my daughter's hair in place, these clips are perfect as statement accessories.
Pouch. It's a sequined pouch in pink, perfect for keeping small items like pins, hair ties, loose change, and trinkets organized.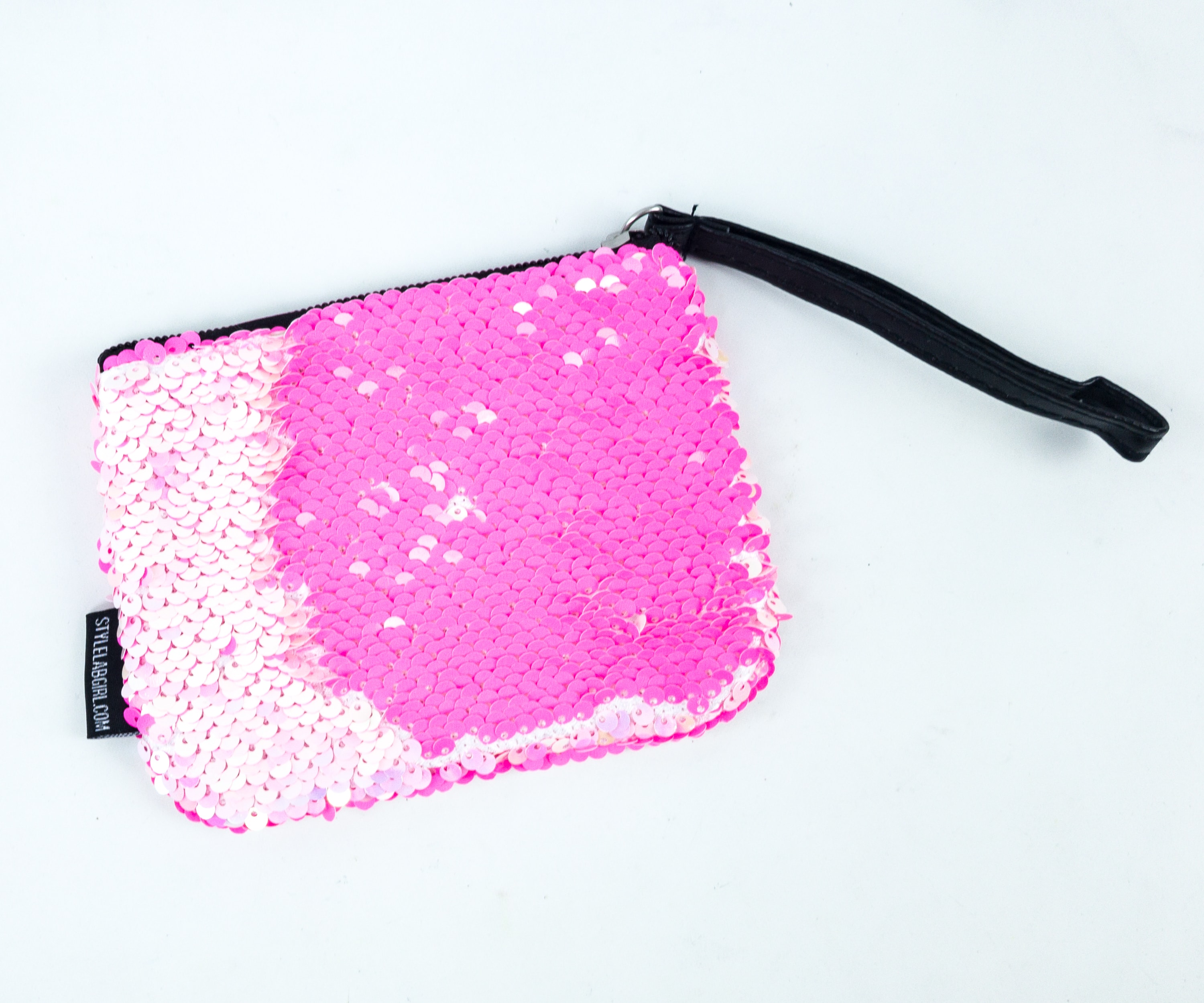 The sequins turn into a brighter pink color when you swipe on it! So cute! The pouch even comes with a black hand strap so my daughter can easily bring it with her wherever she goes.
Temporary Tattoos. Temporary tattoos are fun! This sheet contains 5 temporary tattoos, which are all designed like bracelets.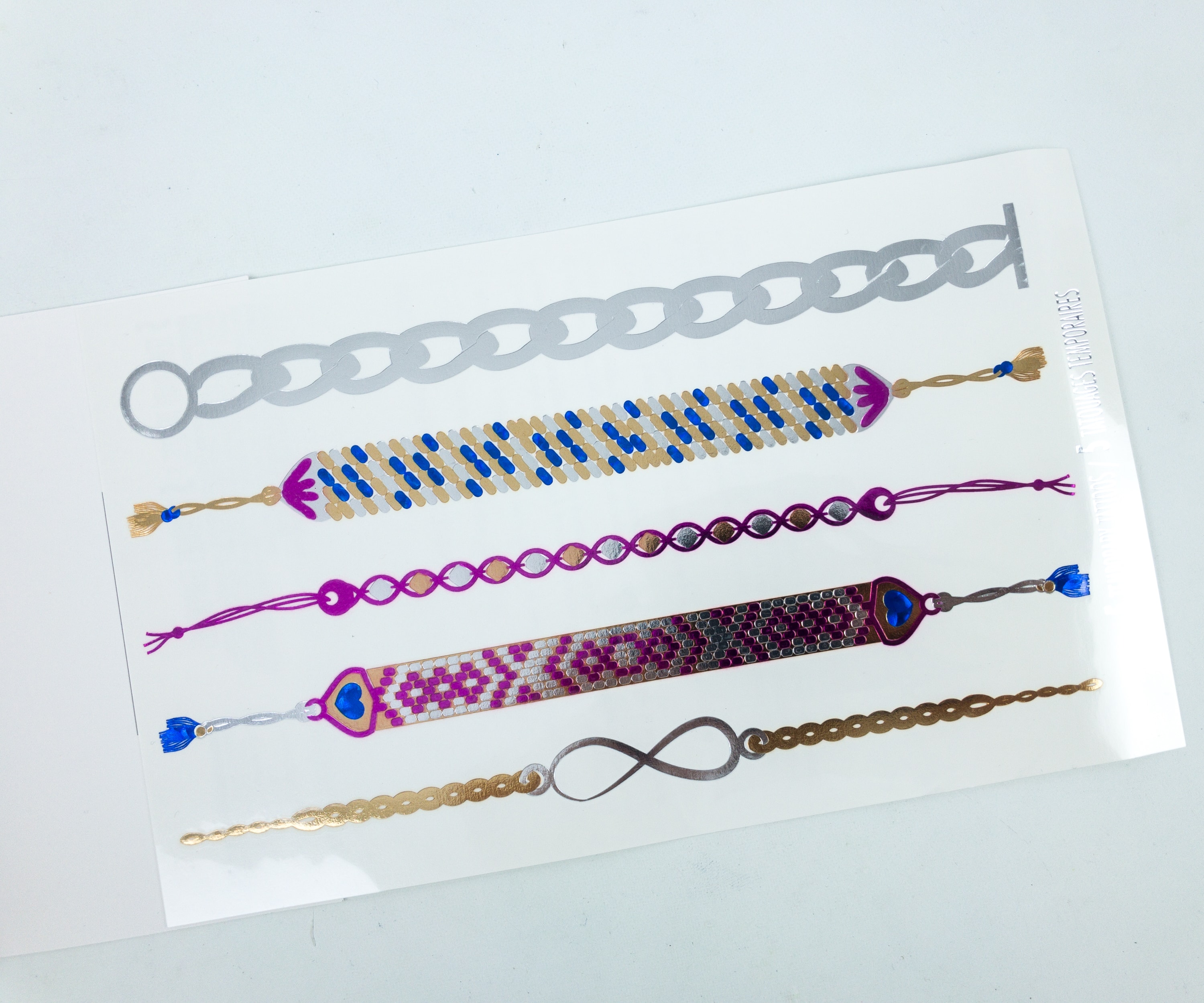 These bracelet-style tattoos are really cute. Our favorite is the one with the infinity charm!
Printed Sheet Mask. We've seen lots of sheet masks, and this one is quite unique because it has some cute and colorful prints on it.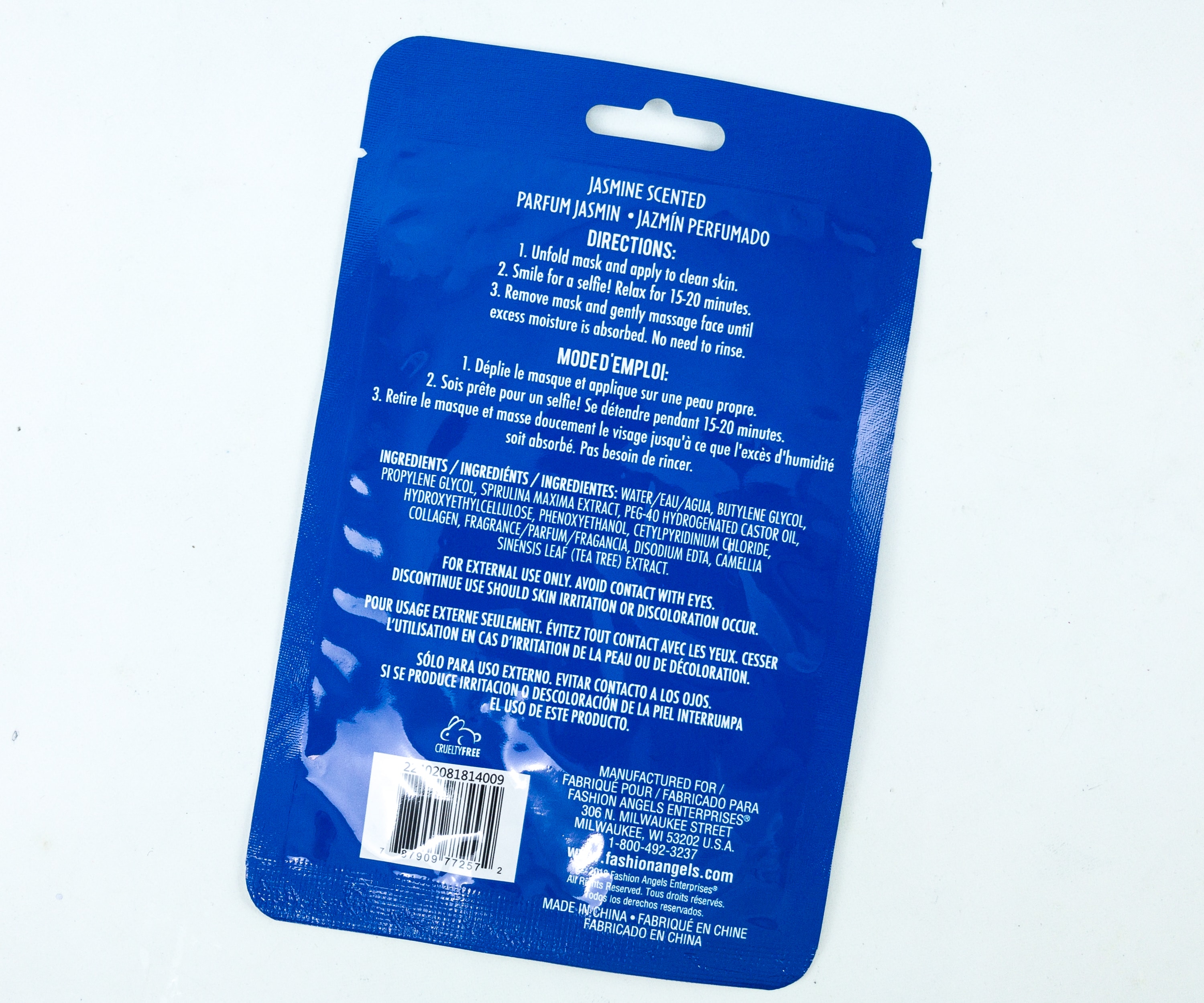 The mask is jasmine-scented and tea tree oil-infused. The package also has the instructions on how to use the mask. Like any other sheet mask, you just have to leave it on clean skin for 15-20 minutes, remove then massage the face until it absorbs all the excess moisture from the mask.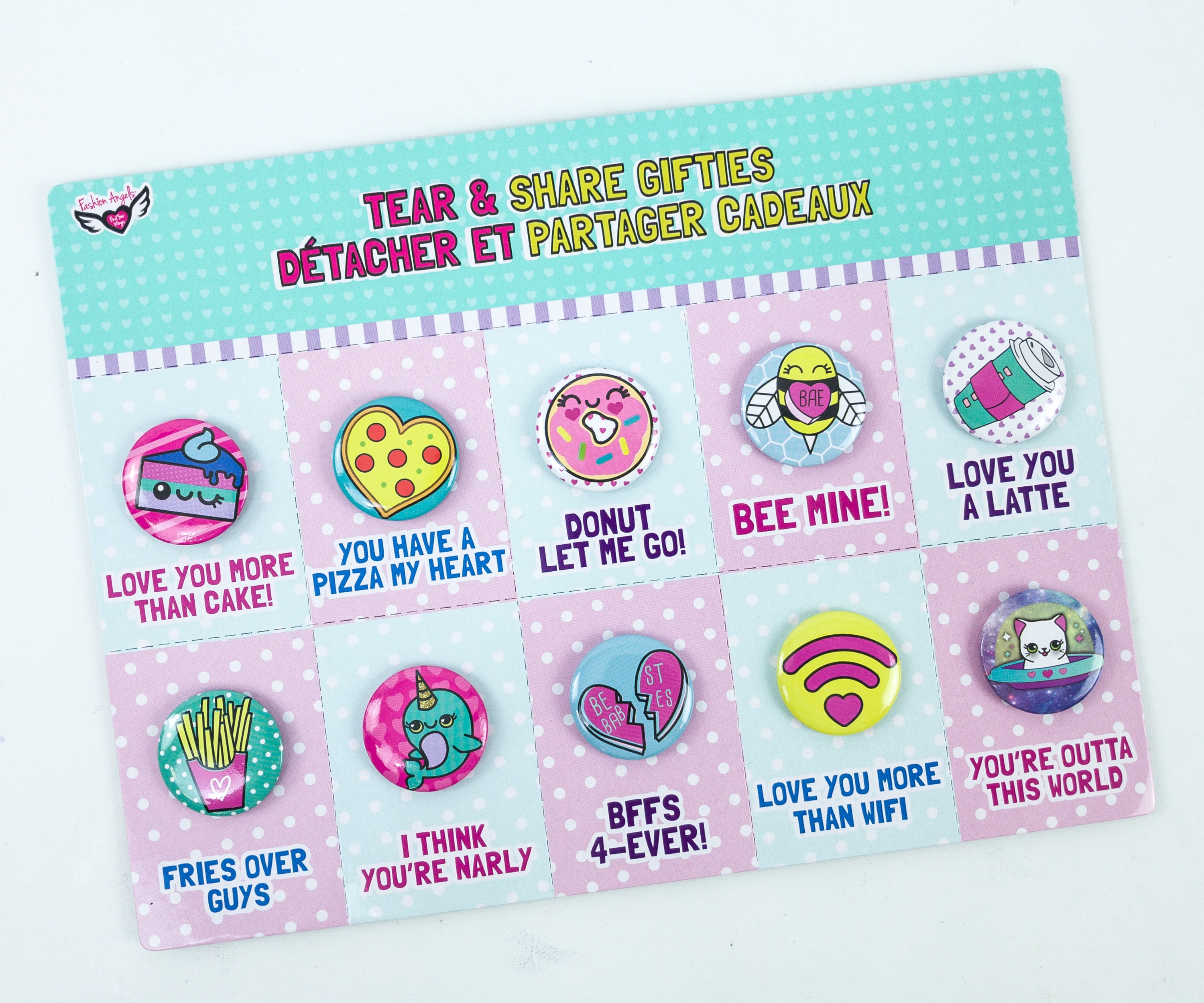 Badges. These are the cutest button badges ever!!! We got 10, everything's just colorful and some are even punny. Each badge is attached to a card that says more about its design!
Each button has a spring-lock pin at the back to secure them in place when used. The card even has a to/from space at the back, if you decide to give them to friends!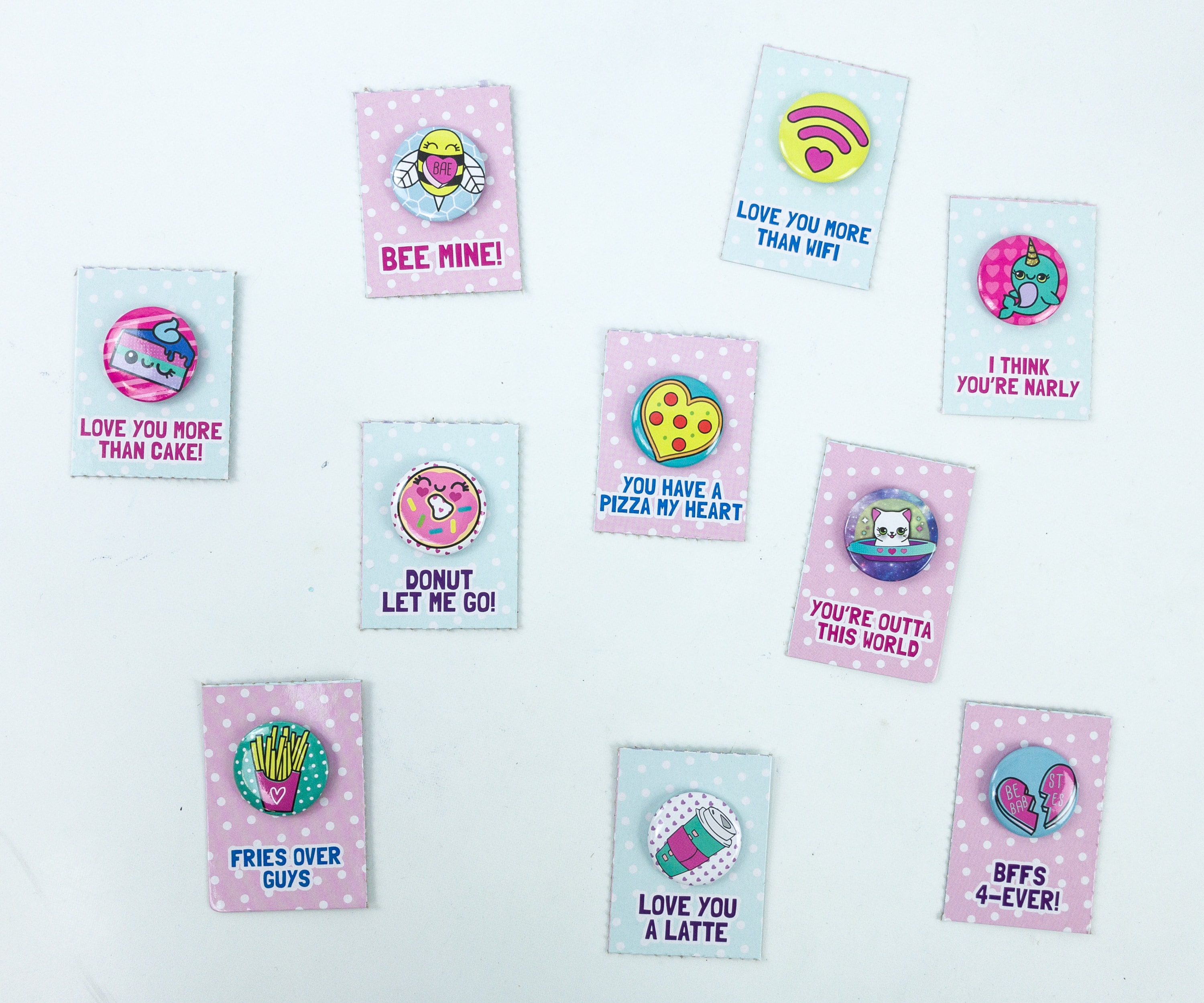 They're small but definitely adorable. You can attach them to a lanyard or to a bag or pouch!
Scented Bath Fizzy. For a fun bath time, they included this birthday cake-scented bath fizzy!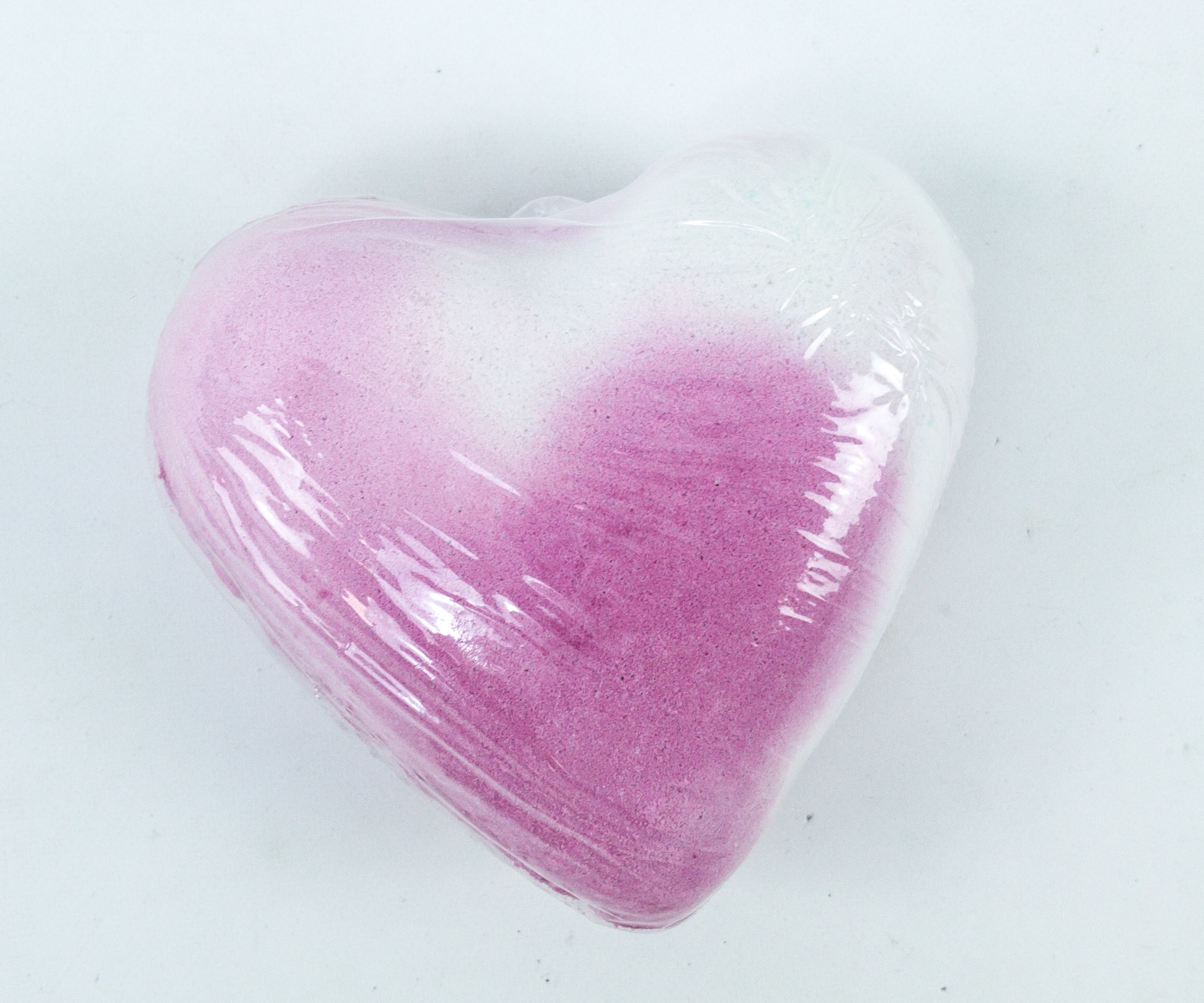 We love the yummy scent, as well as its shape and color. You just have to drop it in your bath, wait for it to fizz and bubble, then enjoy.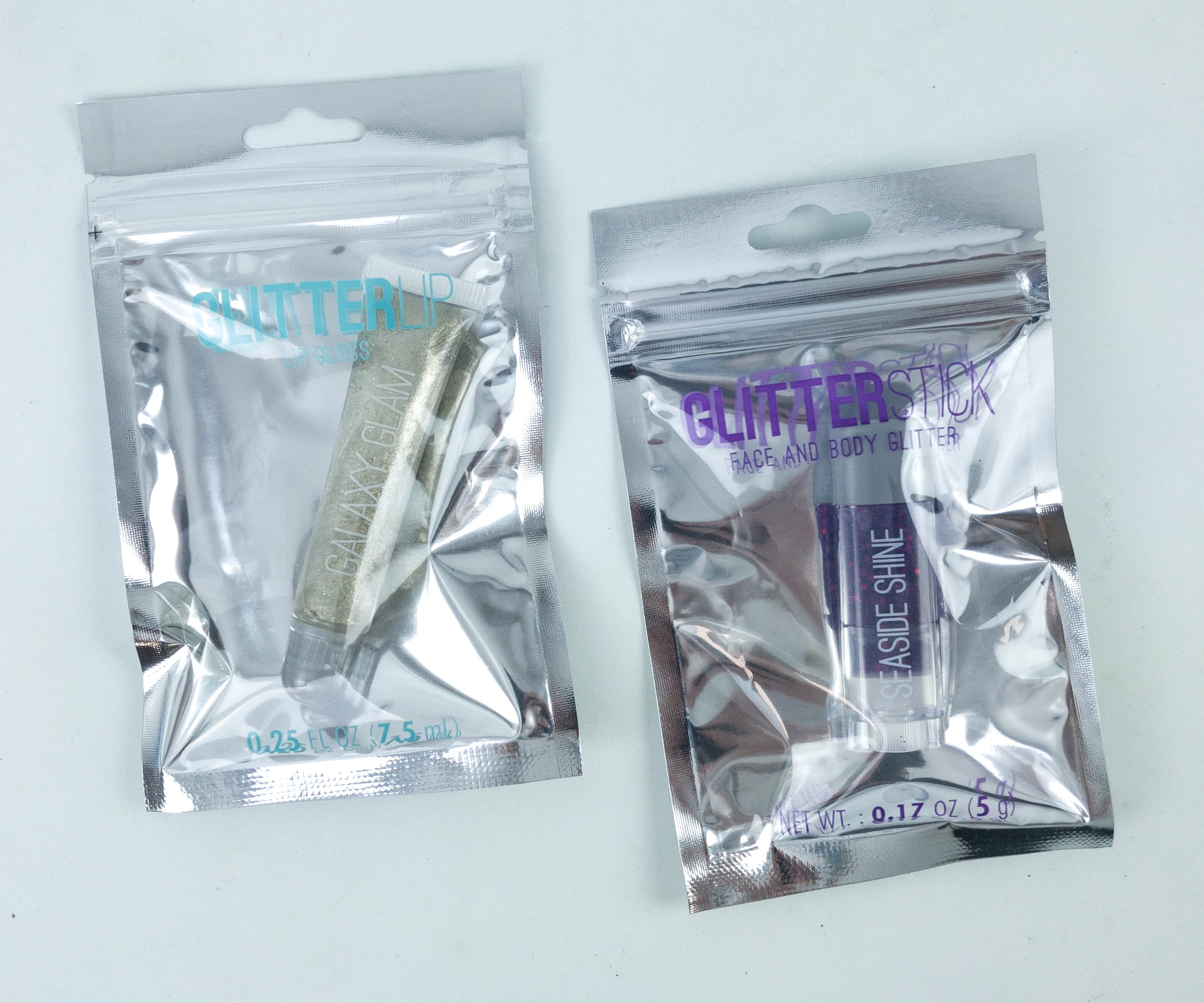 Lip Gloss And Face & Body Glitter. Since this box is for tweens, it's just right to include only gentle makeup items. We got a tube of lip gloss and a tube of body glitter!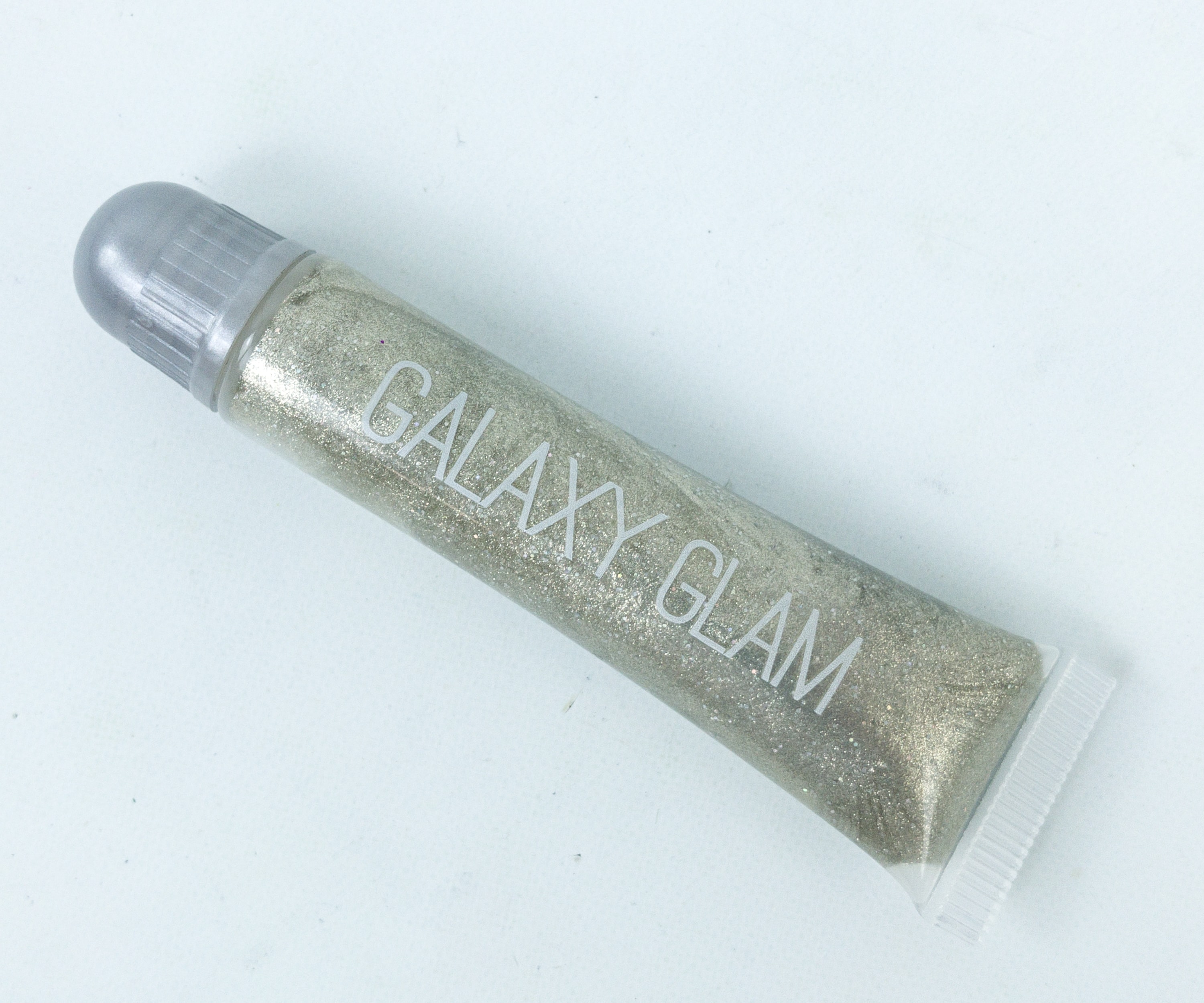 The lip gloss is in shiny silver, it's actually colorless when applied but the shine is there!
My daughter can easily keep this tube in her new sequined pouch!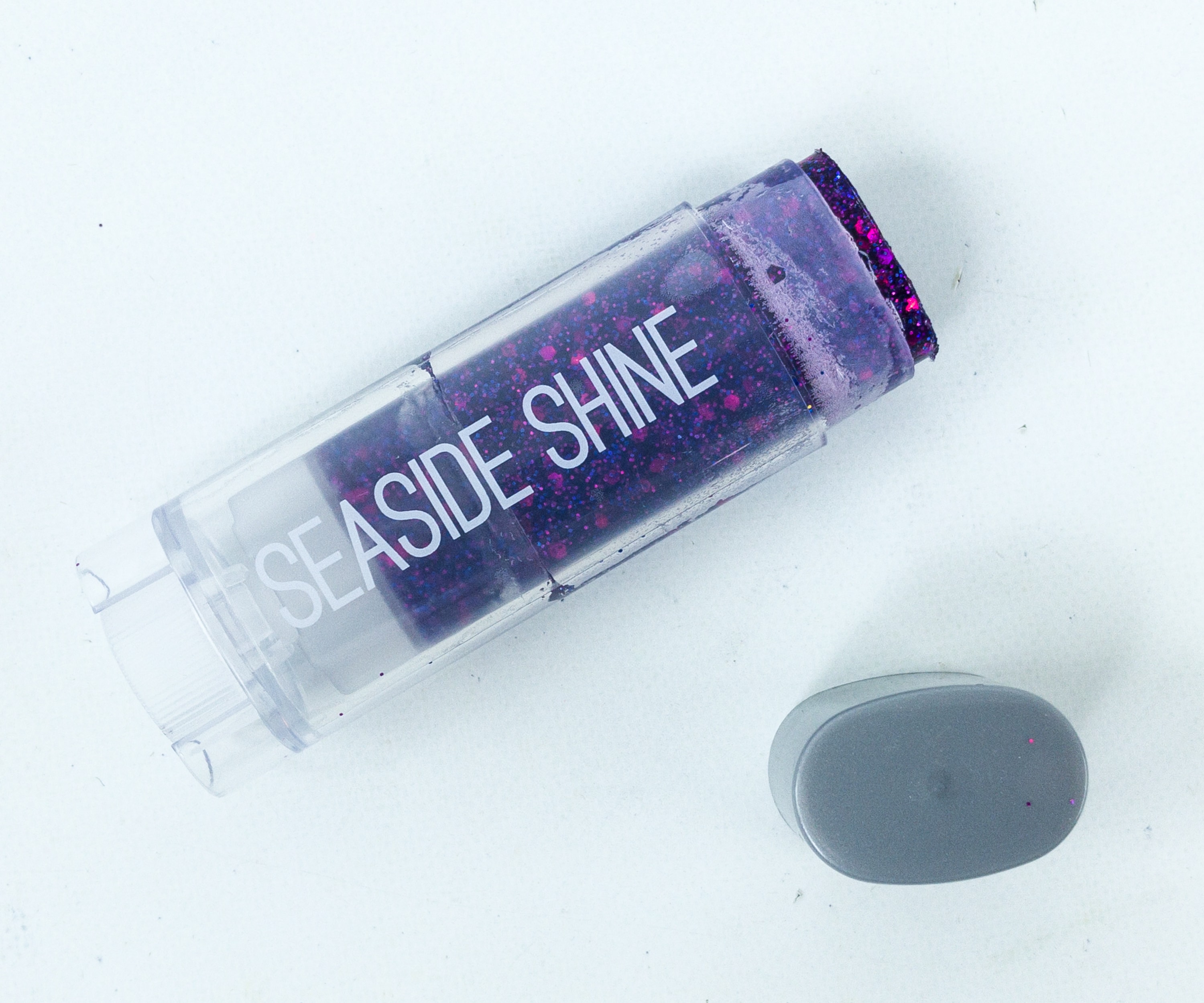 This body and face glitter will be perfect for parties!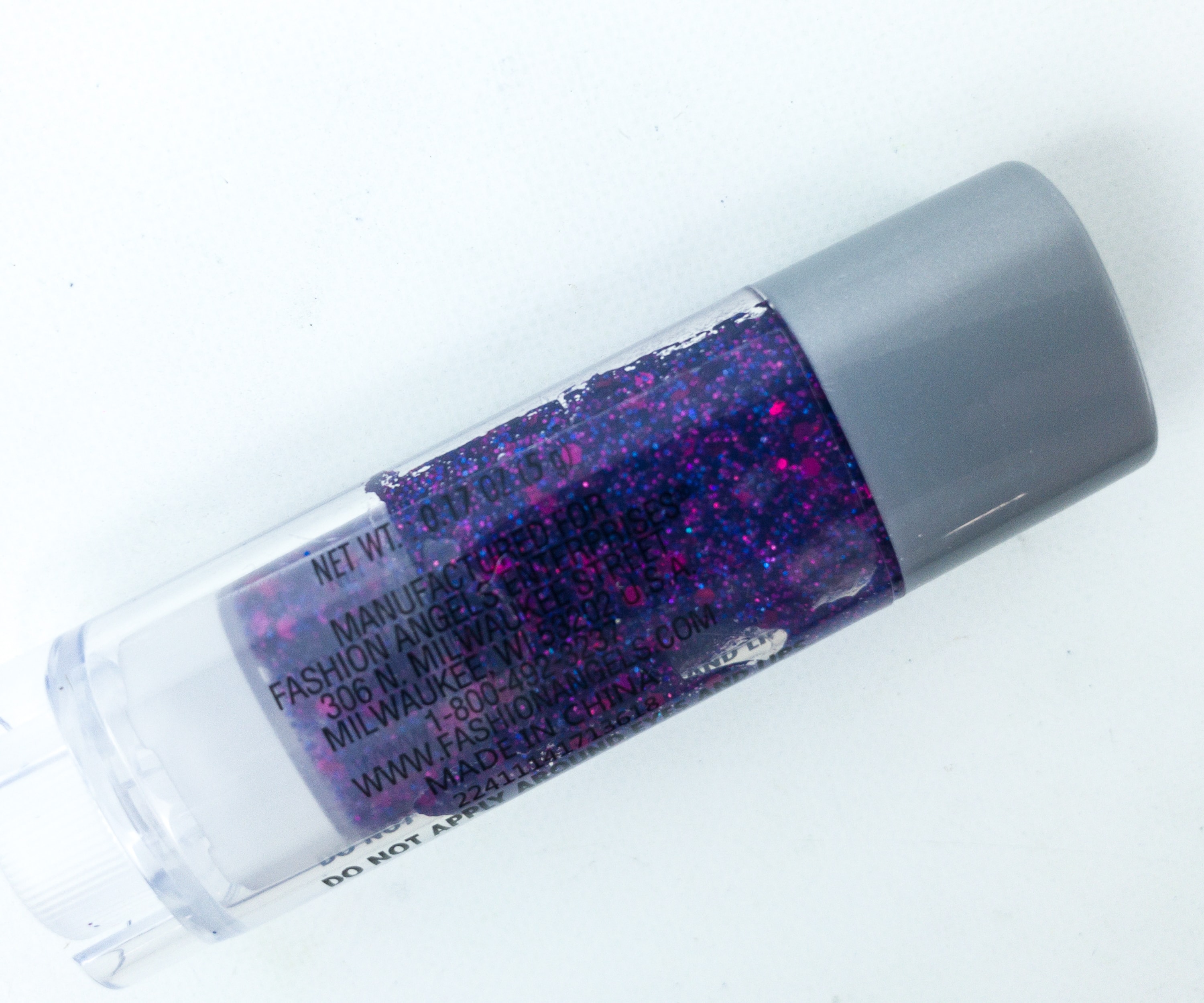 Just look at the mix of glitters on the stick, they look gorgeous!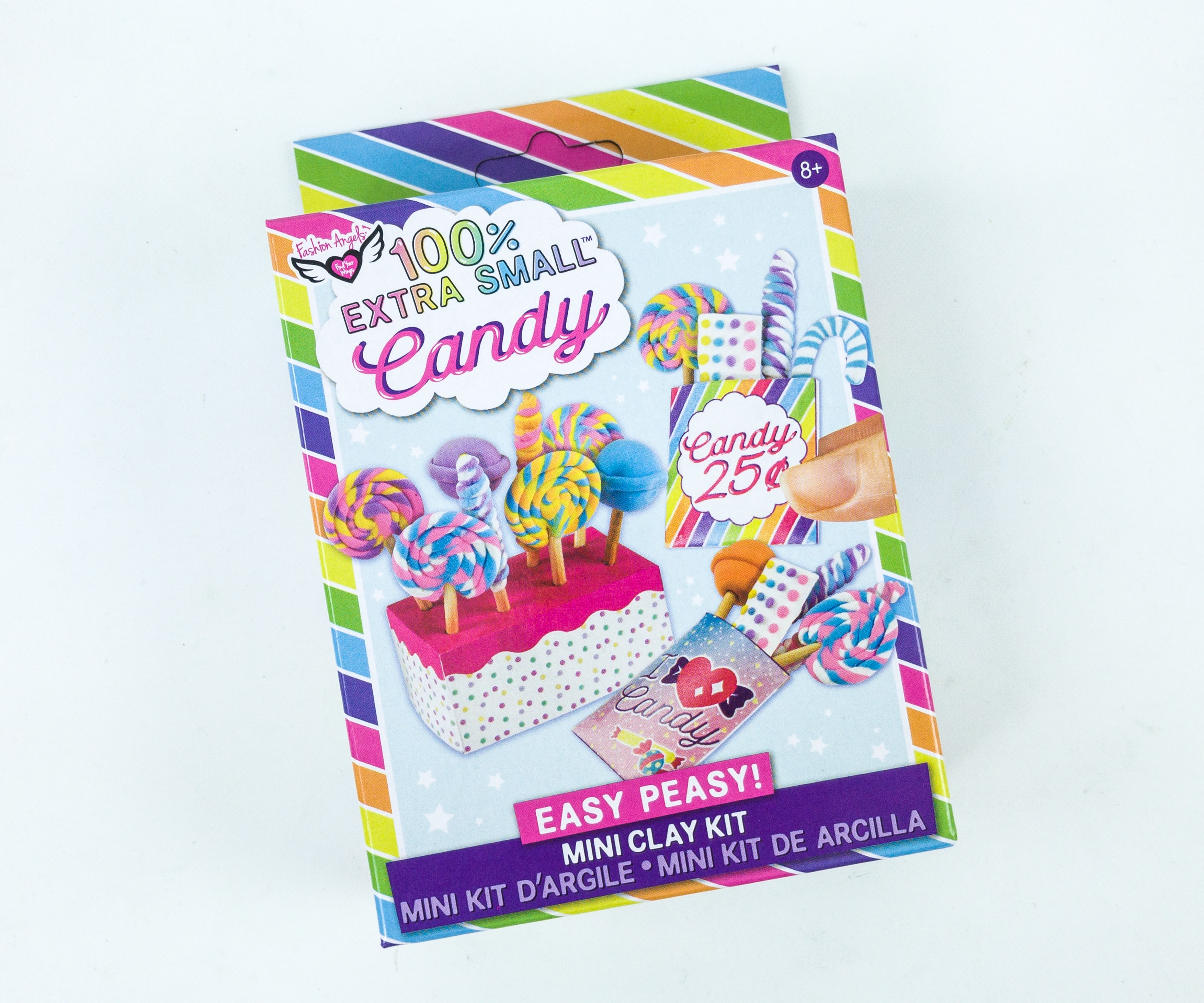 Mini Clay Kit. My daughter loves doing crafts, so this clay kit is just perfect!
It contains a lot of stuff inside, which are also listed on the back of the box.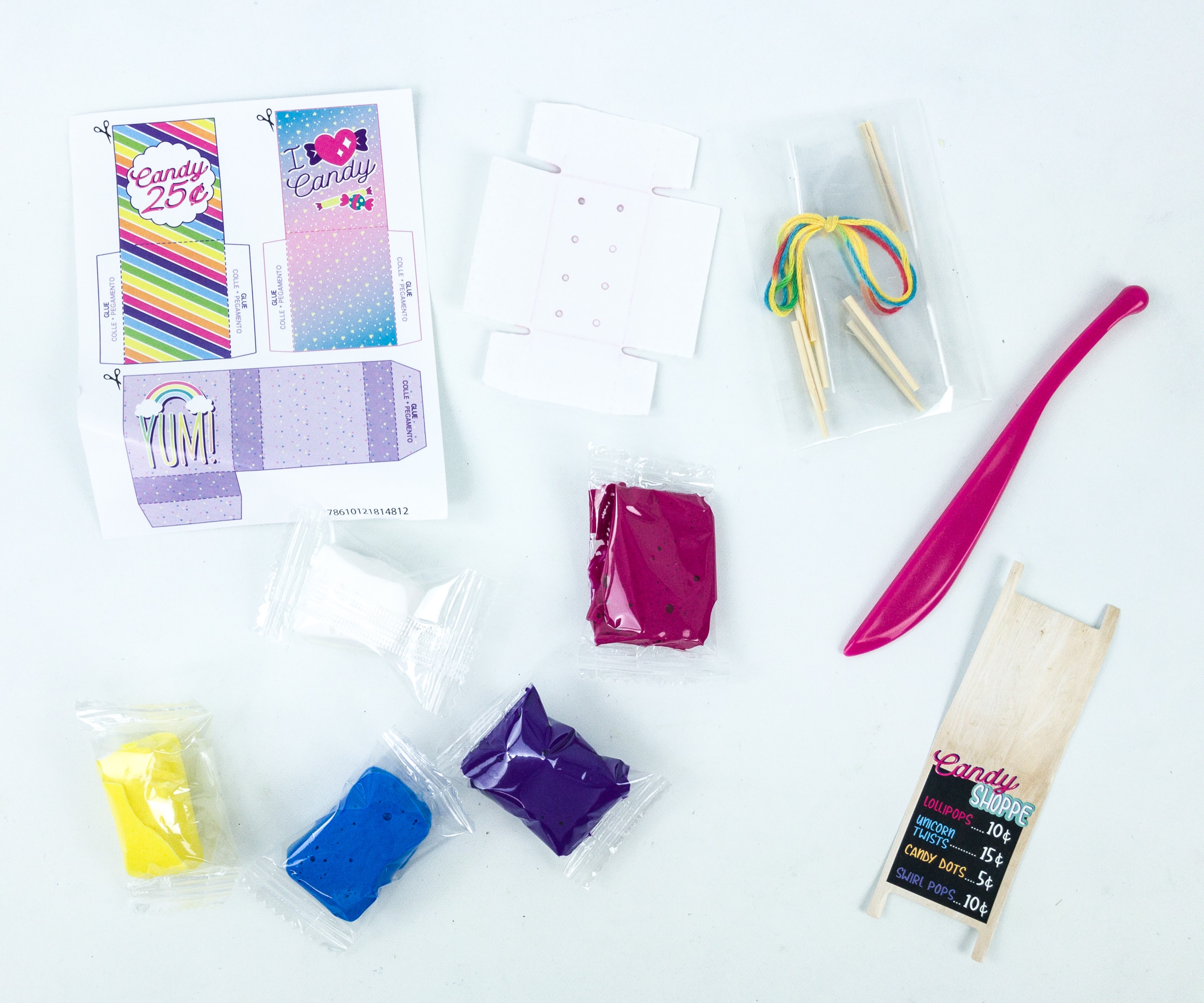 There's clay, carving tool, string, candy stand, candy sign, sticks, wrappers, accessory sheet, and instructions!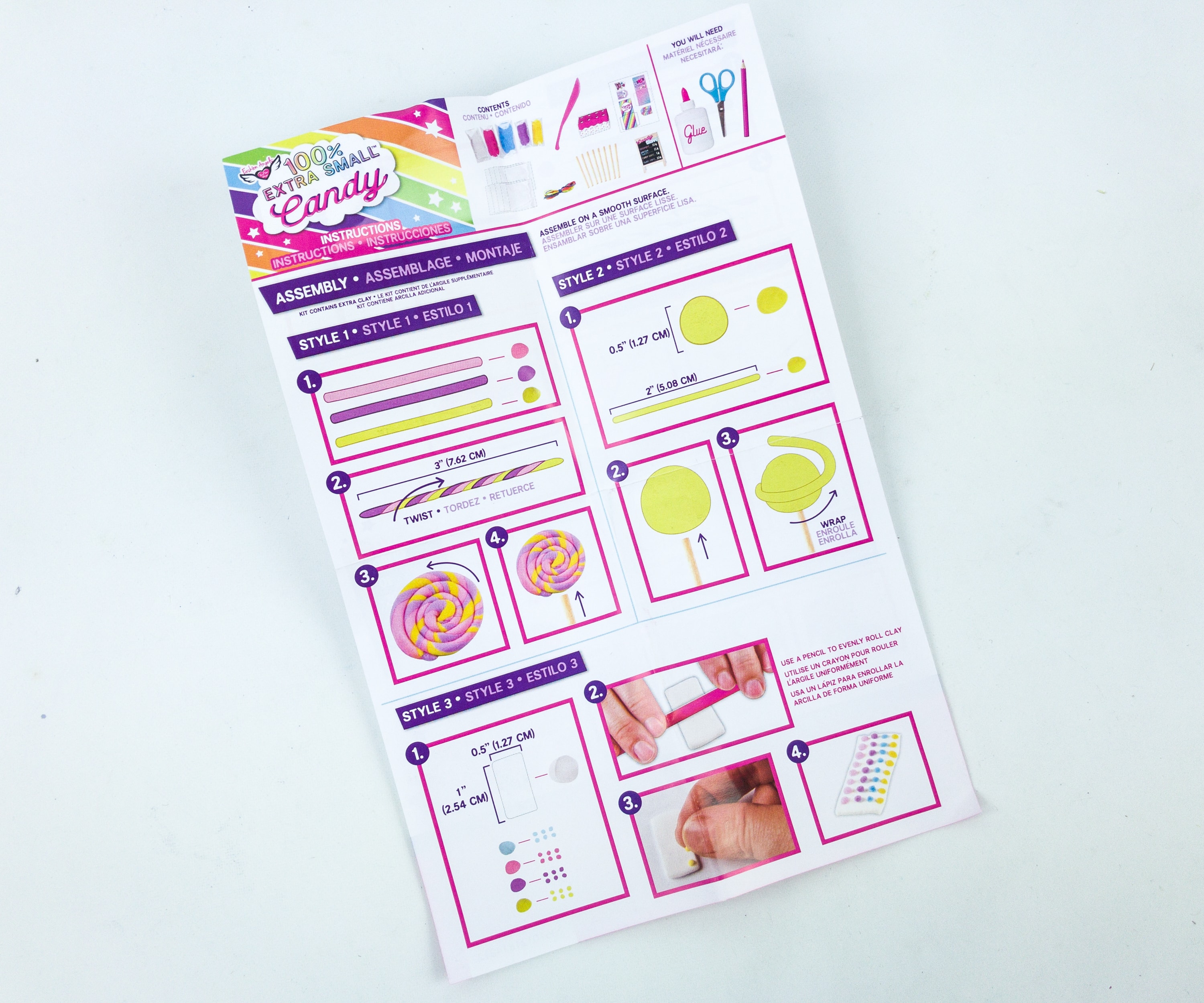 Here's the instruction sheet to get us started. The instructions are all images so you can just easily copy/follow them.
Sticker Folio Kit. Another item in this box that really made my daughter excited is this whole pad of stickers! There are tons of them!
There's a sheet of fun and colorful emojis.
Another sheet is filled with some icons similar to those in messaging apps!
There are even text stickers with cute, funny, and sweet messages.
Here are some blank emoji/stickers! We can write some stuff in there, or use them as labels.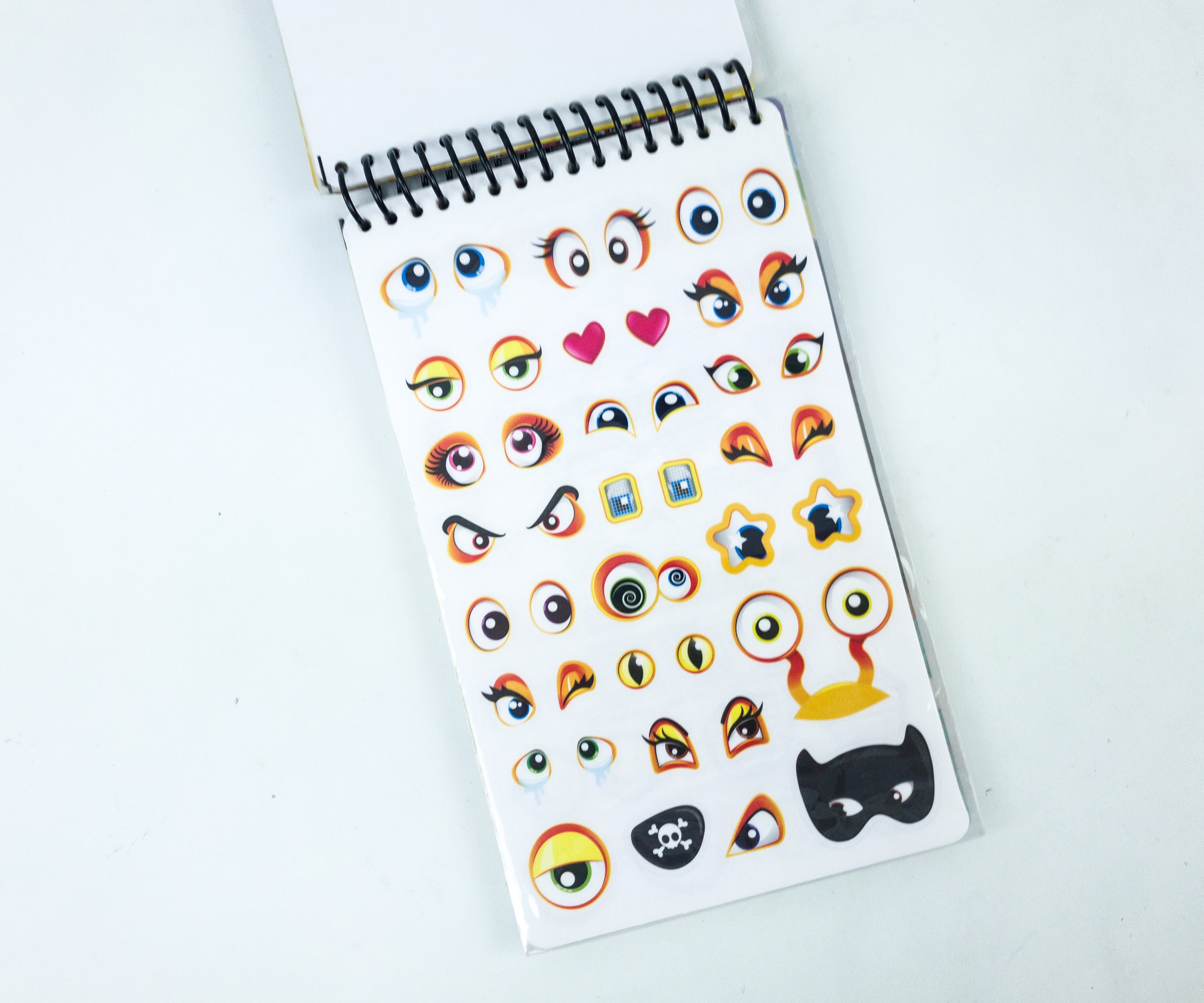 Another sheet is all about different types of eyes and eye expressions!
We can use these stickers to make cards and notes more personalized!
There are even colorful patterns for journals and planners!
Rainbow Vibes Hair Kit. The rainbow and unicorn on the packaging made us excited about this hair kit!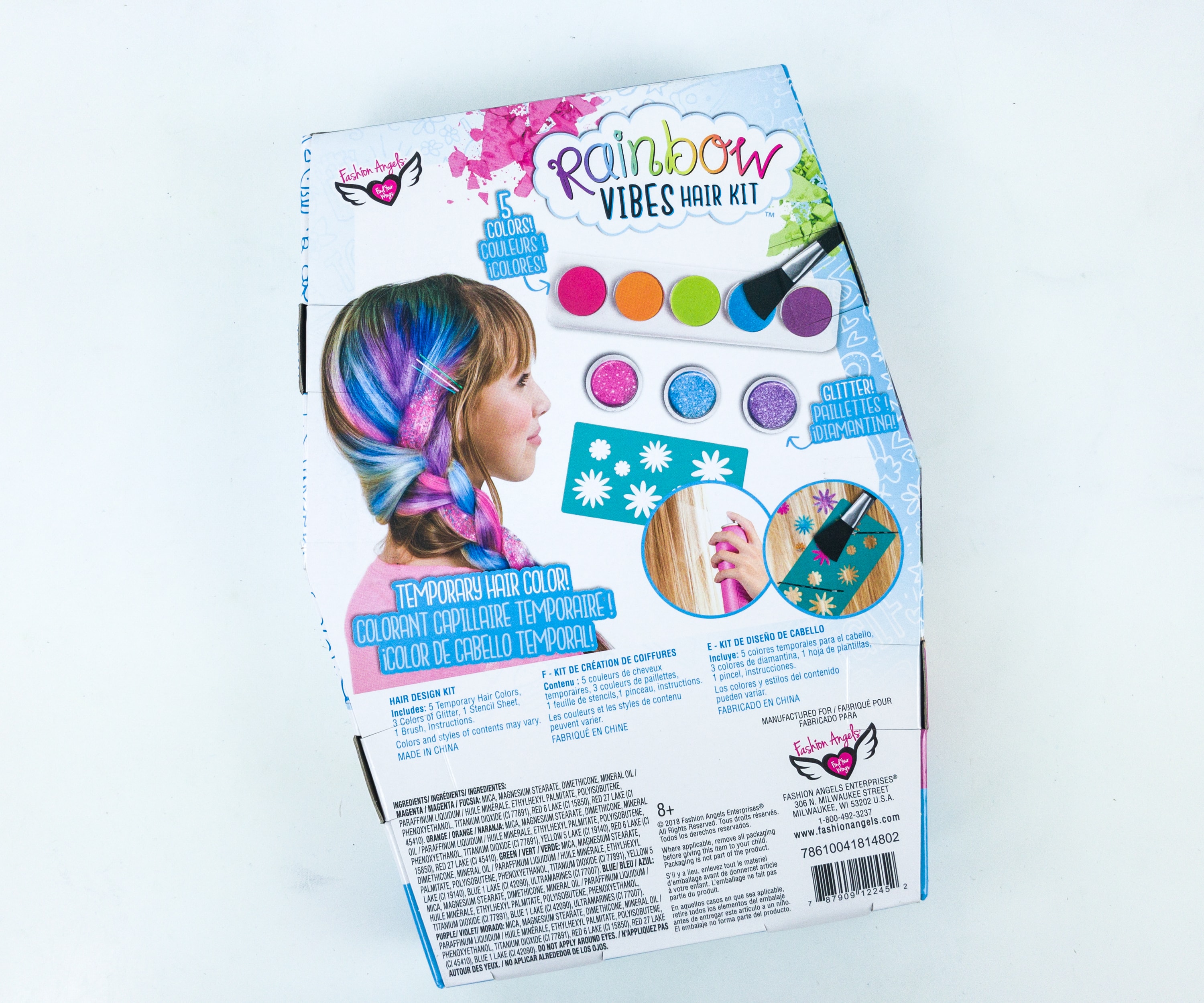 It includes temporary hair colors, glitters, stencil sheet, brush, and instructions.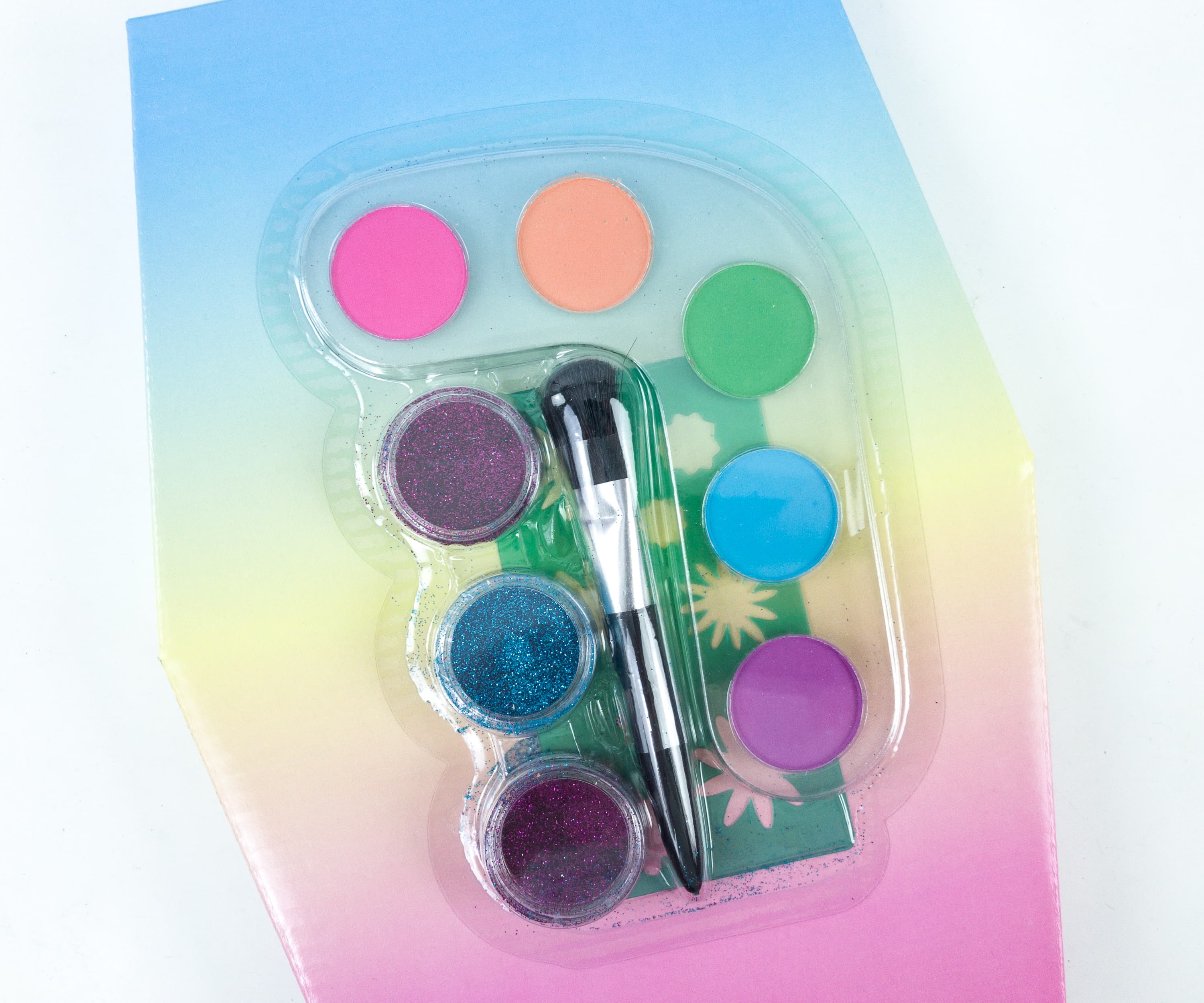 We got the hair colors in pink, orange, green, blue, and purple, while the glitters are in pink, blue, and purple.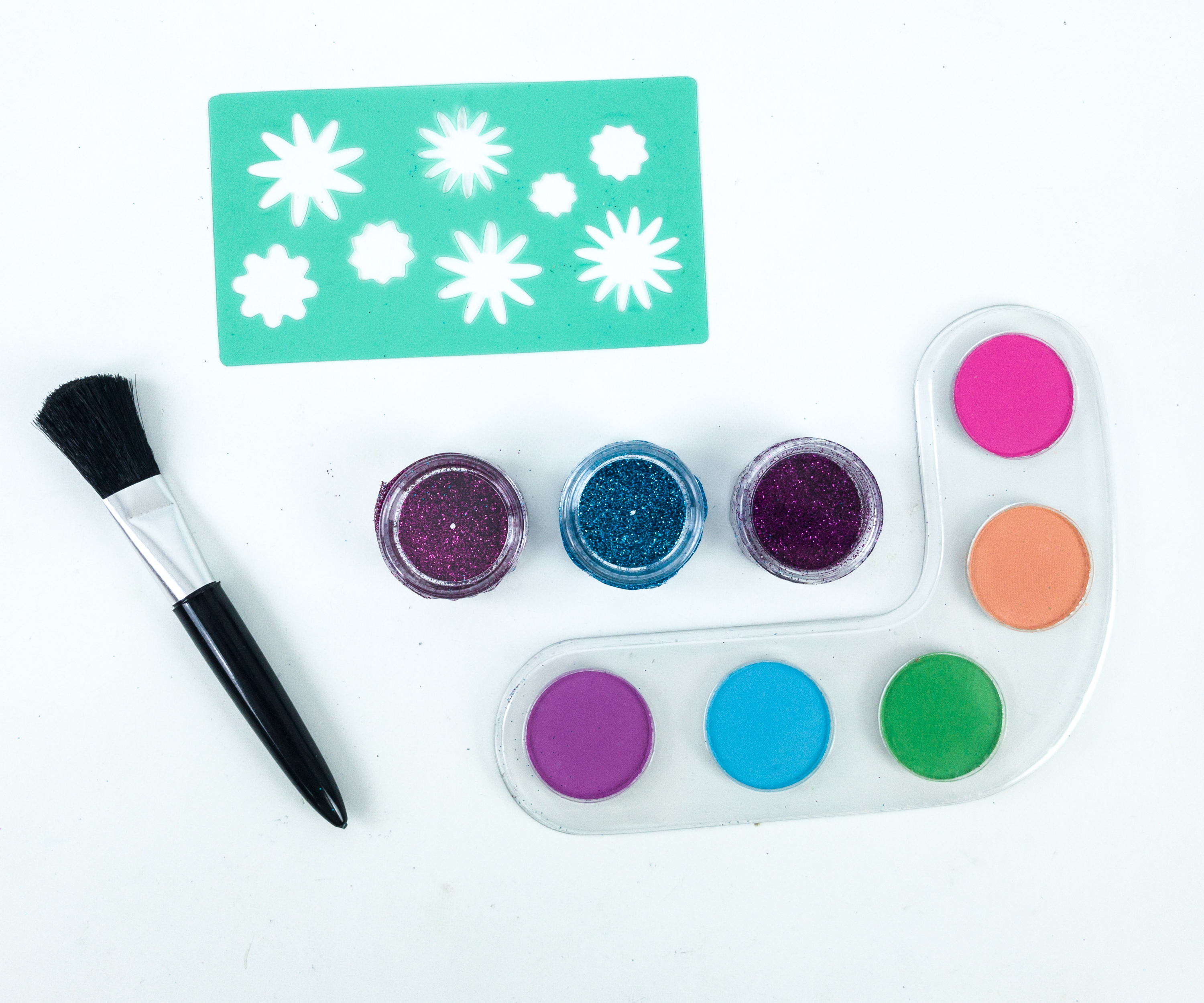 My daughter is excited to try it out! The stencil is perfect for making cute patterns on the hair. Unicorn-styled hair, anyone?
Fashion Angels really nailed this box as it includes tween-friendly items that my daughter finds enjoyable and fun to use. One of her favorites from the box is the sticker pad. It has a total of 315 stickers and there are lots of possibilities on where she can use them, from notebooks to gadgets, or even cards, notes, or tags. The hair accessories are fun as well! We're so happy with this box, and we're looking forward to more cool stuff and activities from future boxes!
What do you think of this month's box?
Visit Fashion Angels Find Your Wings to subscribe or find out more!