We have the August 2019 Enchantment Box theme spoilers!
The theme this month is SUNDAY FUNDAY!
We figured we would start this whimsical weekend by launching our August theme (finally ?) ! Thanks for everyone's patience but I have been on a magical holiday and my WiFi has been limited. This has been a long awaited theme for us because Sundays are our favorite day! They usually entail a nice sleep-in, a cup of your favorite coffee, a trip to the farmers market, lighting your favorite candle, cuddling with your furry friend, getting take-out, doing a face mask and curling up with your favorite book or an issue of Laika. What is LAIKA you ask? It's a quarterly vegan lifestyle magazine. It is the place where compassion and innovation intersect. Ground-breaking thinkers and doers, visionary fashion and beauty, inventive food, transformative travel experiences, stories of courageous activists and the animals they defend — are all told with uncompromising dedication and presented in a visually dynamic way. It is new and yet also familiar, because it shows what we've known about ourselves all along: our capacity for kindness is infinite. We are excited to collaborate with the founder and editor Julie Gueraseva. May this box inspire everyday to be a funday!

"A Sunday well spent brings a week of content."
Each box includes: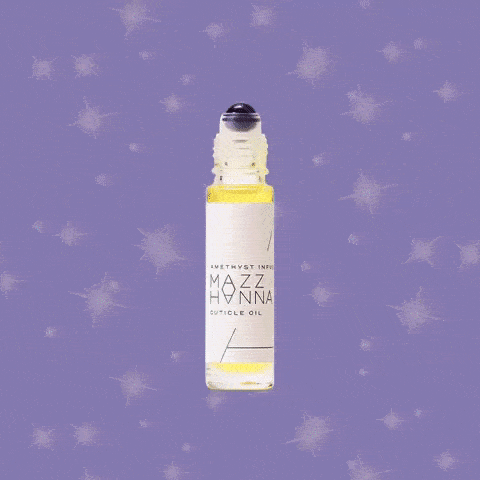 We are so excited to be collaborating with @mazzhanna to bring you the ultimate self-care cuticle oil in our August box. This organic blend with an amethyst crystal roller ball is a must-have for any Sunday Funday pampering. Plus you can use it on dry patches, lips, under eyes wherever you feel the need for some moisture! Roll on Mazz's luxurious and completely customized formula that is a blend of organic oils that promote optimal nail health and growth! ?? Directions: Gently roll onto cuticles and massage in up to 3 times per day. Makes an excellent addition to your bedtime beauty ritual.
Want the bubbly truth? We all need a pore-deep cleanse every once in awhile, so why not do it in a fun bubbly way!

Benefits
• Pulls impurities and toxins from skin with the power of charcoal
• Minimizes and tightens pores
• Helps to reduce sebum production
• Mattifies skin, leaving it fresh and cleansed

Try @maskeraidebeauty bubble charcoal mask found in our August Sunday Funday box!