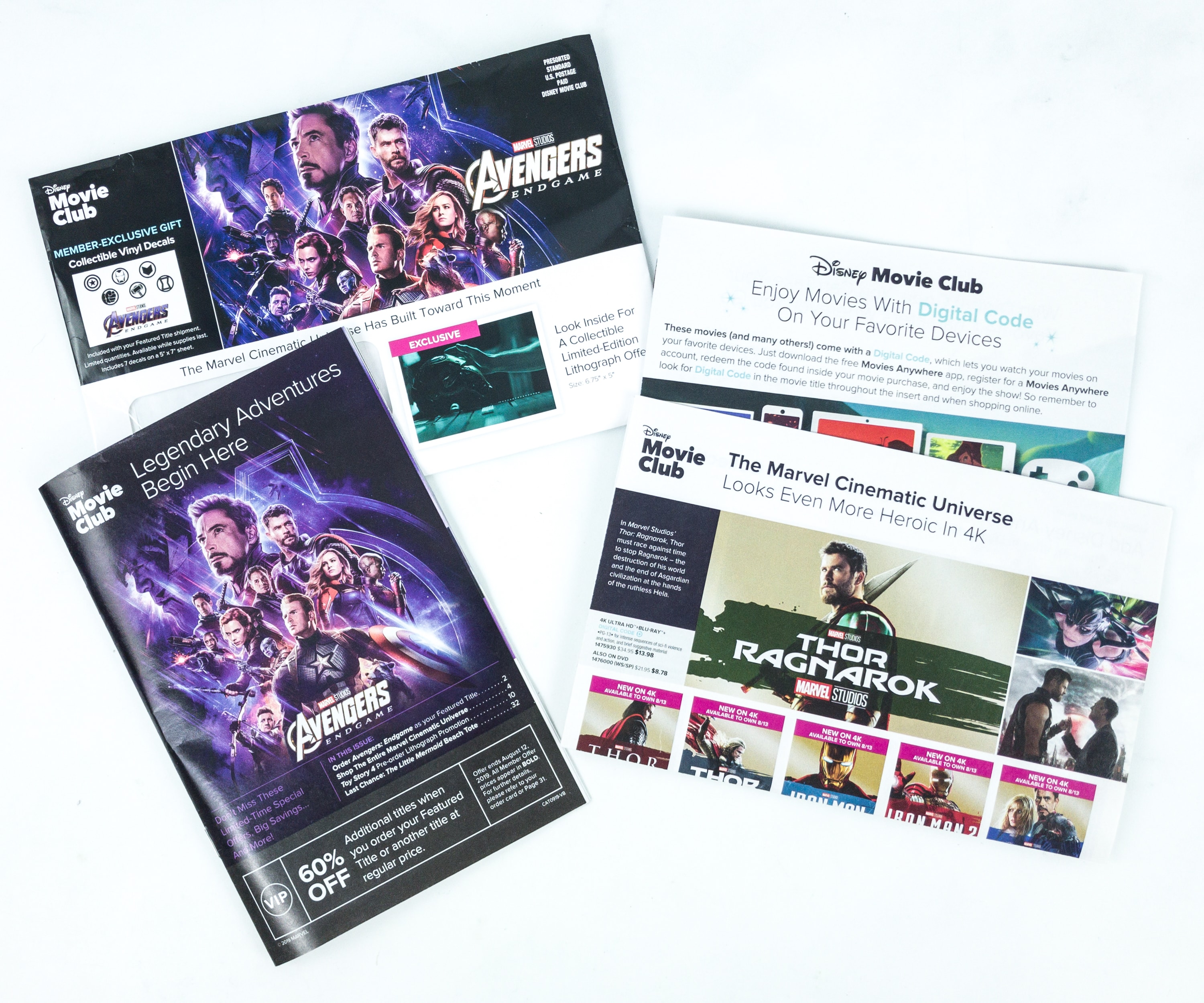 Disney Movie Club delivers the latest (and most-loved classic) Disney Movies for you to build your ultimate Disney Movie library. When you sign up for the trial offer (see below for full details) you can get 4 movies for $1 shipped. Not just Disney you can also get Pixar and Marvel Studios!
DEAL: Get 4 movies for only $1! The deal applies automatically, just VISIT AND SUBSCRIBE. Terms & conditions apply. In order to fulfill your Club purchase commitment, you'll need to buy 5 movies at full price.
The way these subscription works is that you'll get a featured movie title offer that you can accept or decline. If you forget to decline, it will be sent automatically. Just like pick or skip in other subscriptions. Some months have 2 featured titles. We think it's easier to do this online, and you'll get an email too.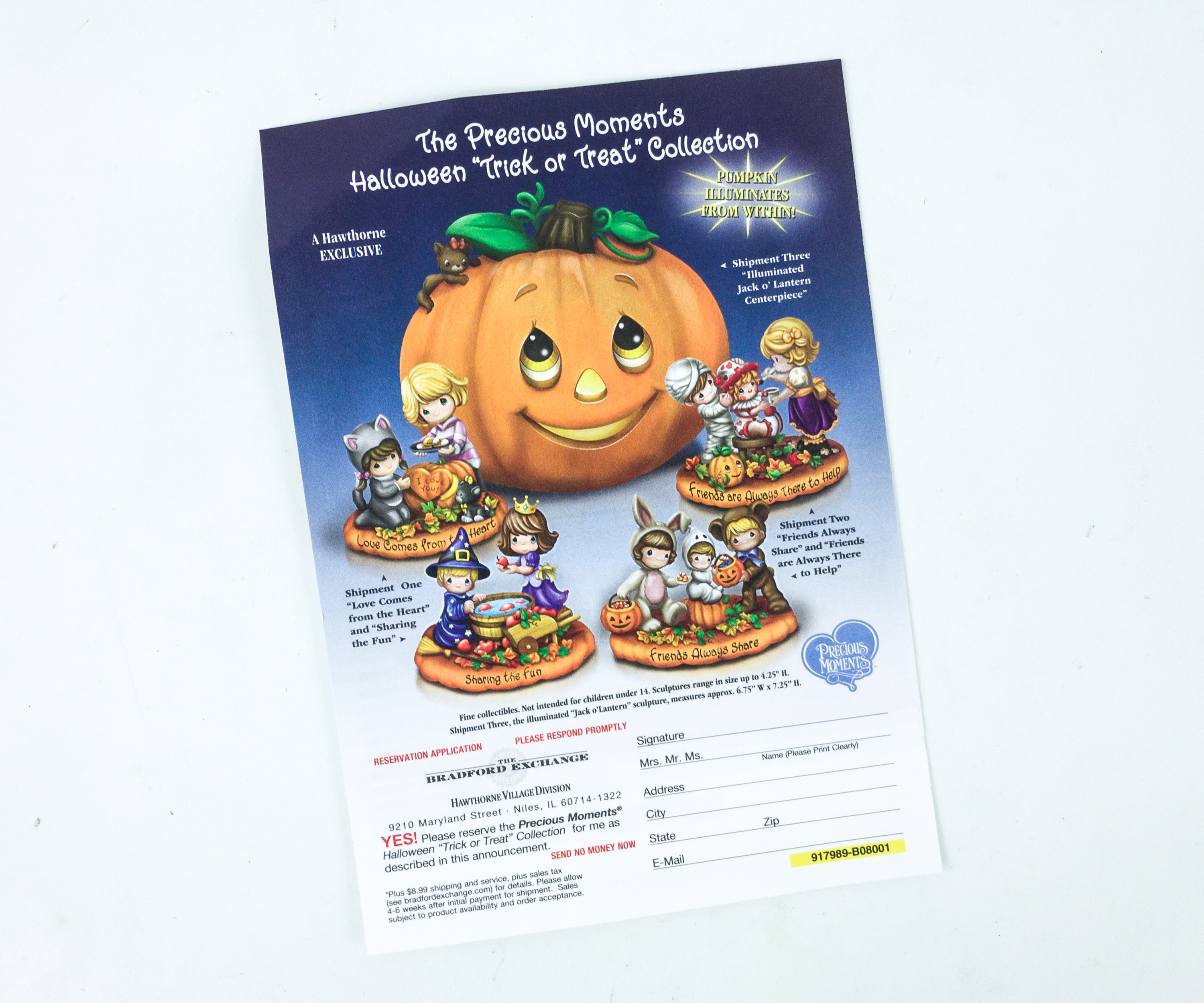 Also included is a promotional card for the Halloween Collection.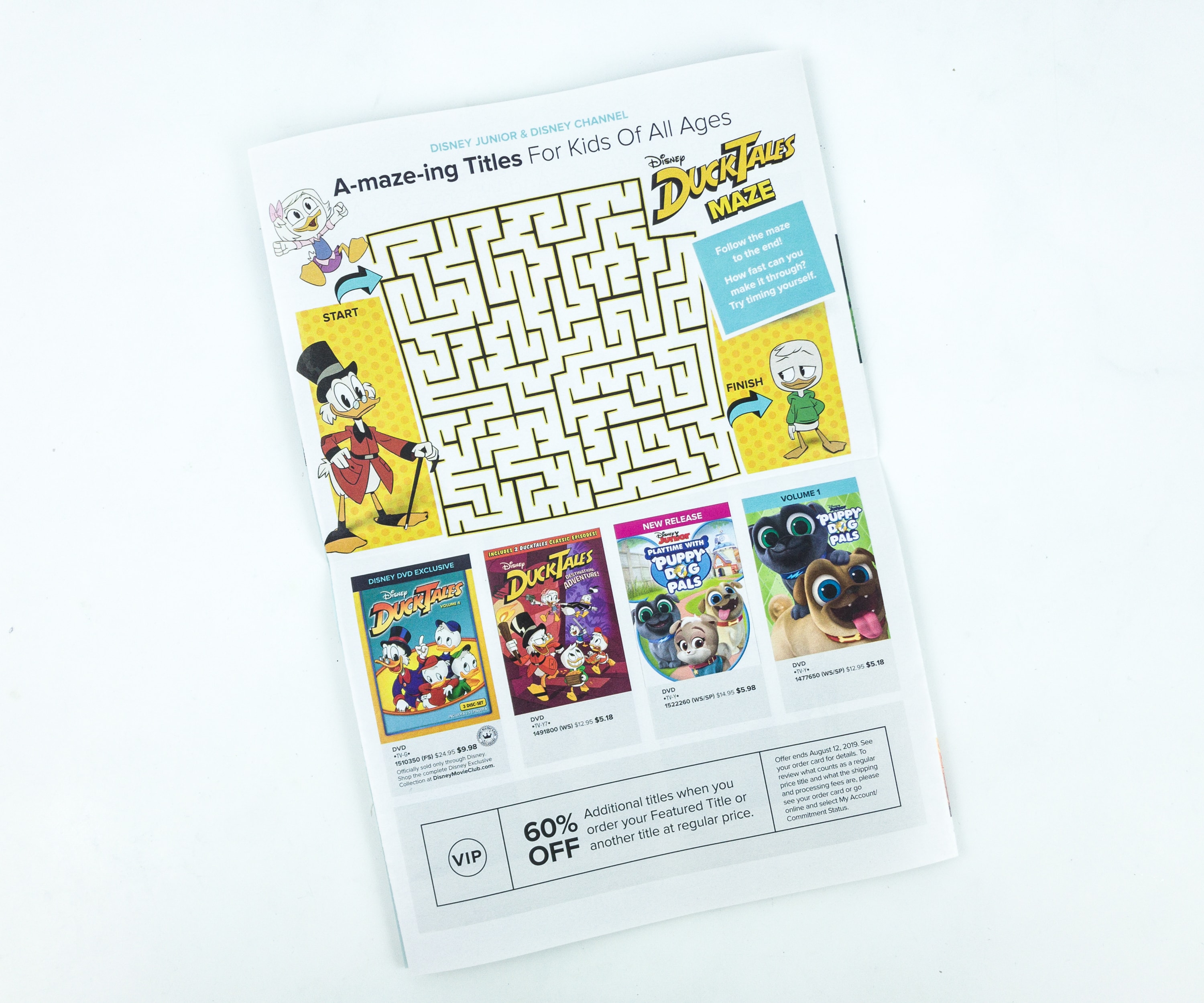 There's even a fun maze at the back!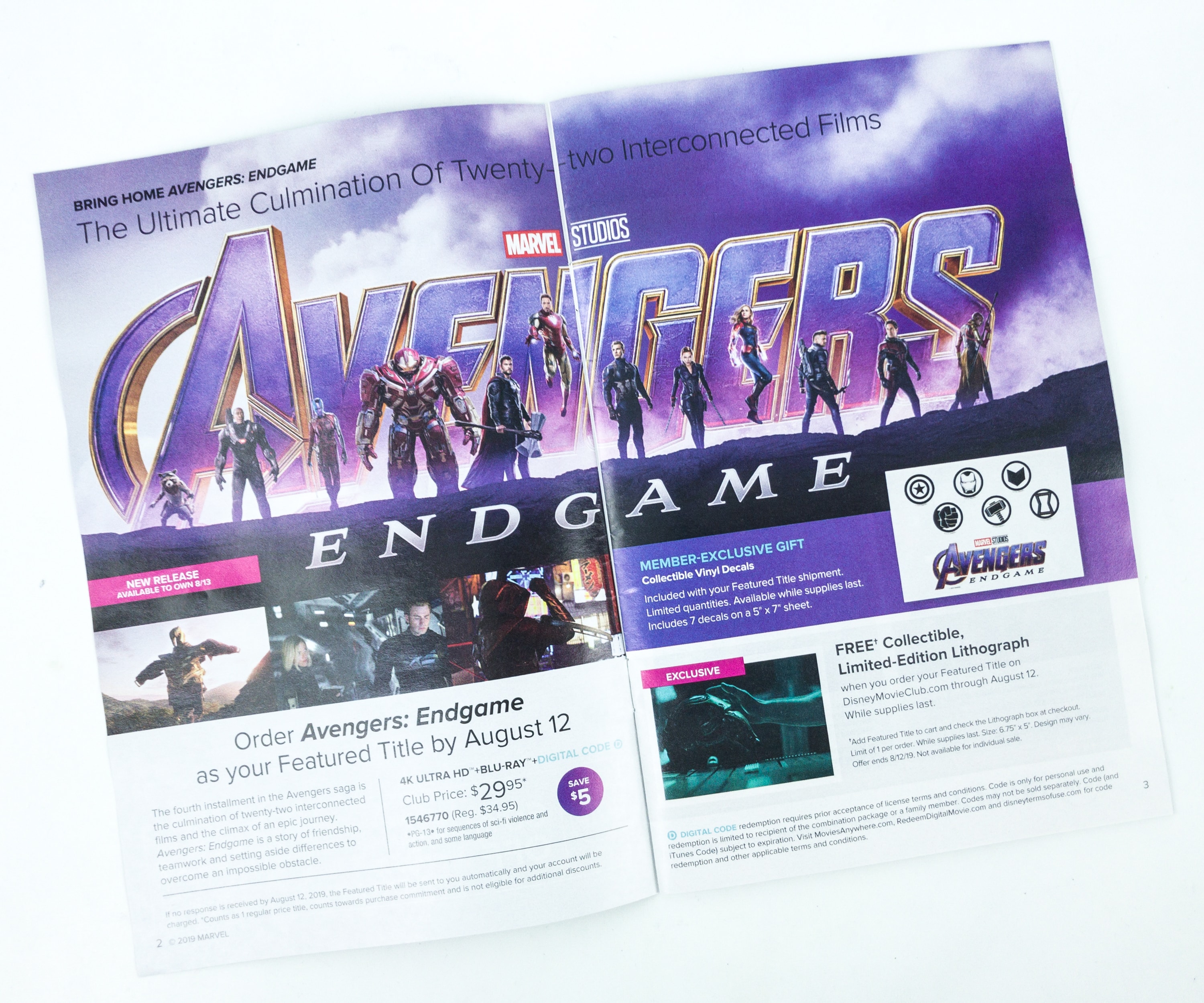 There are lots of promos inside the mini-magazine!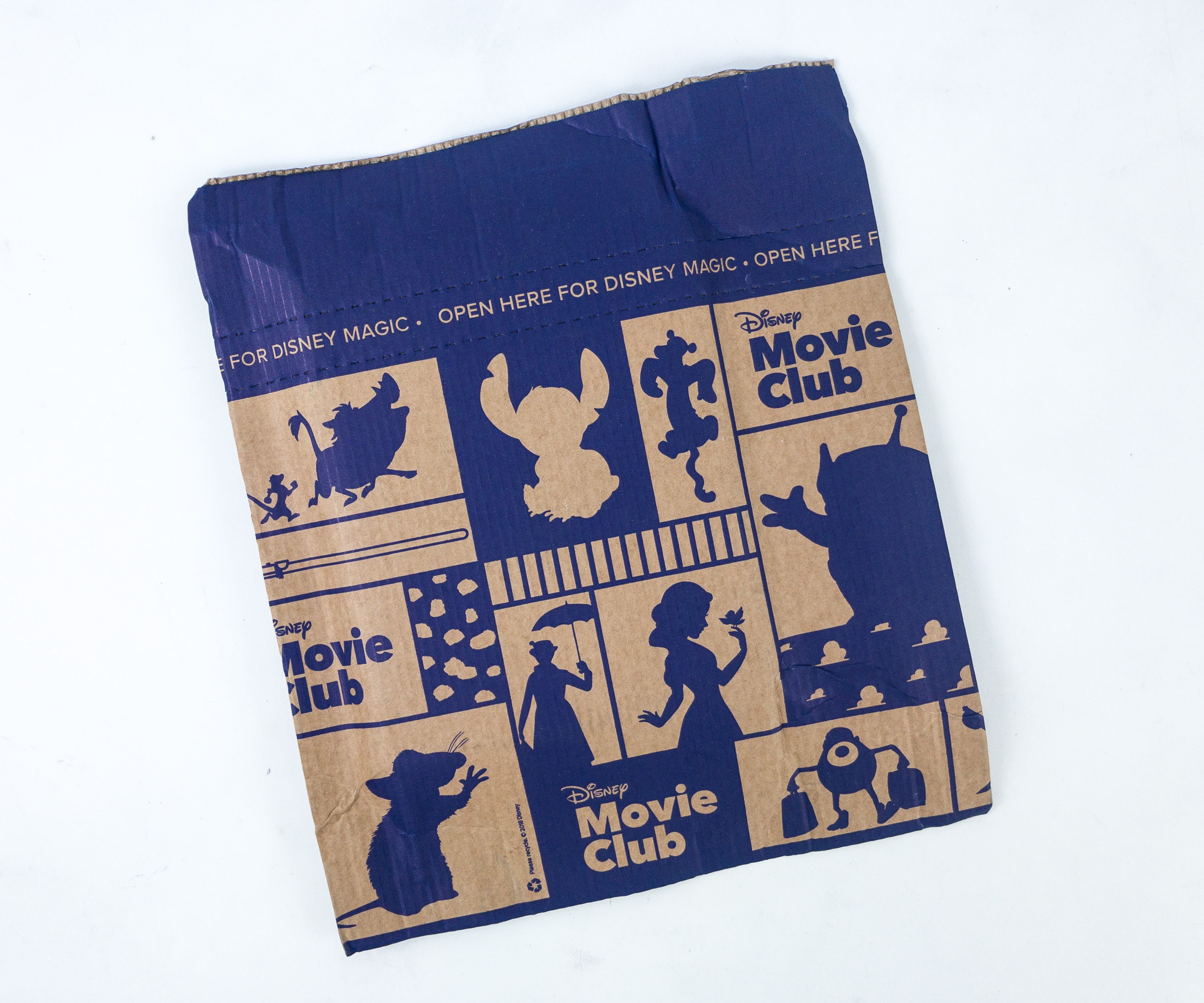 The packaging came a little crumpled, but thankfully the contents were still in good condition.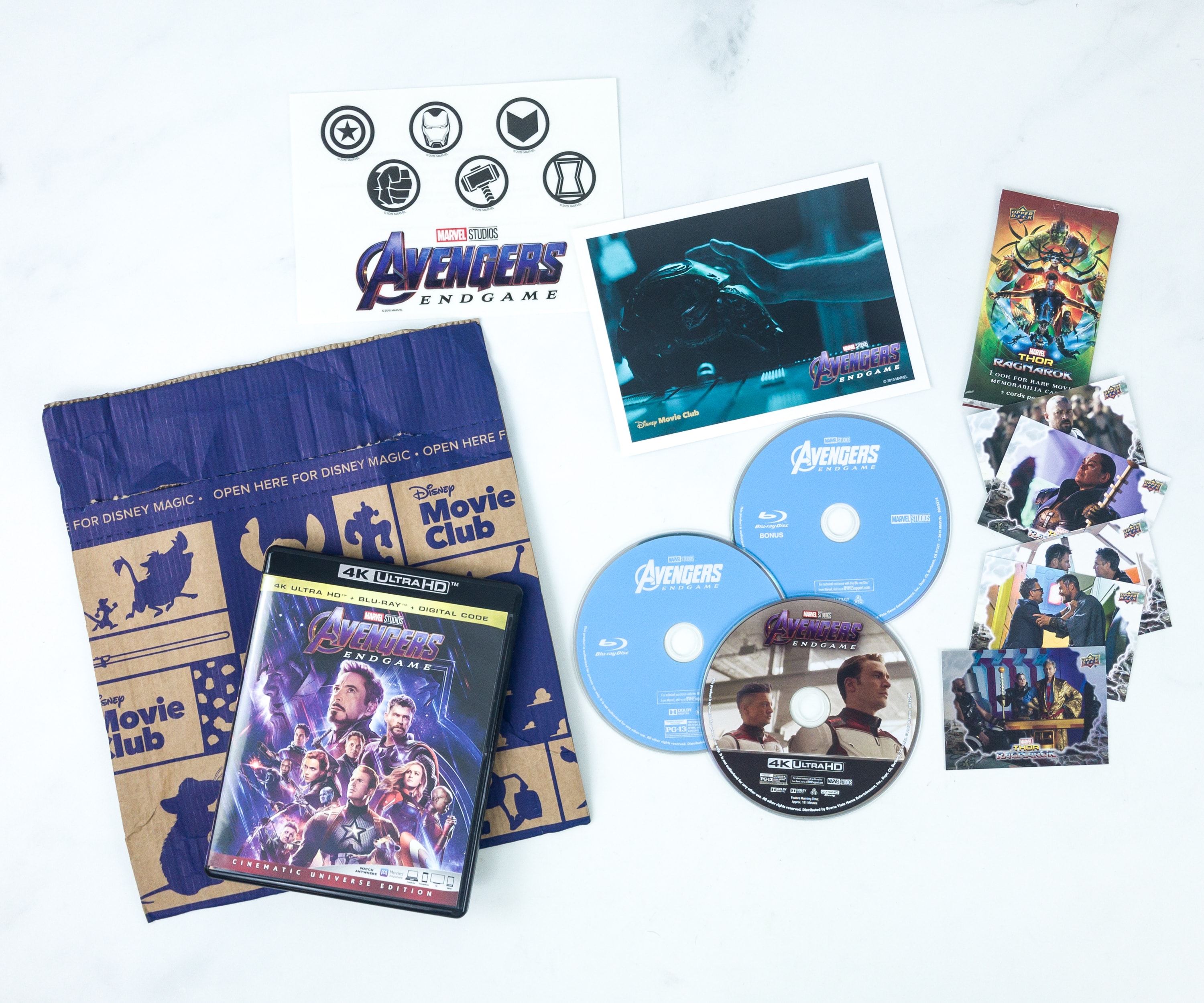 Here's everything in our package!
We even got a promotional card that features Zazu, Timon, and Pumba from The Lion King!
You can watch, earn, and redeem with your Disney Movie Rewards!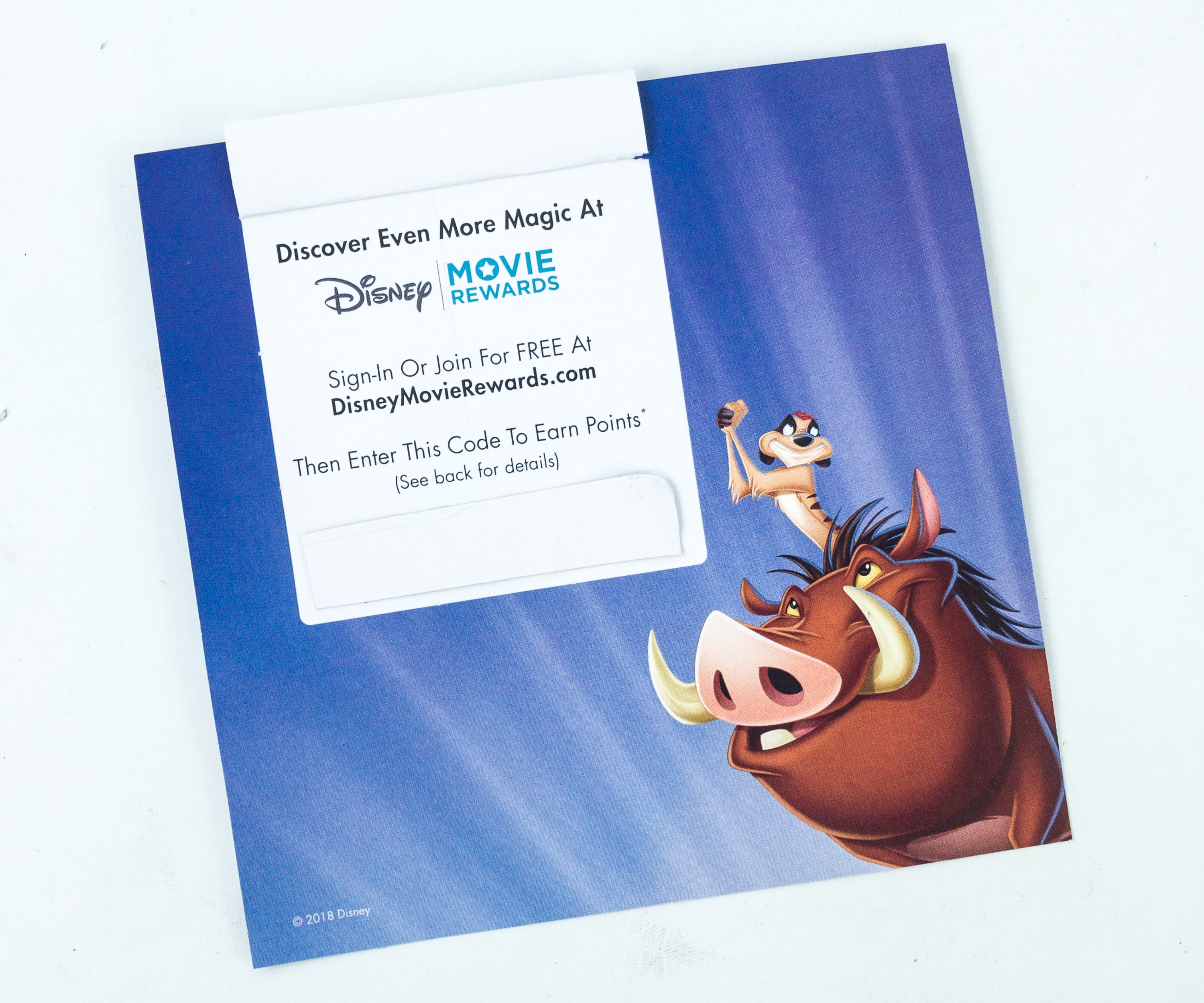 Sign-in or join for free at the Disney Movie Rewards website then enter the code provided to earn points.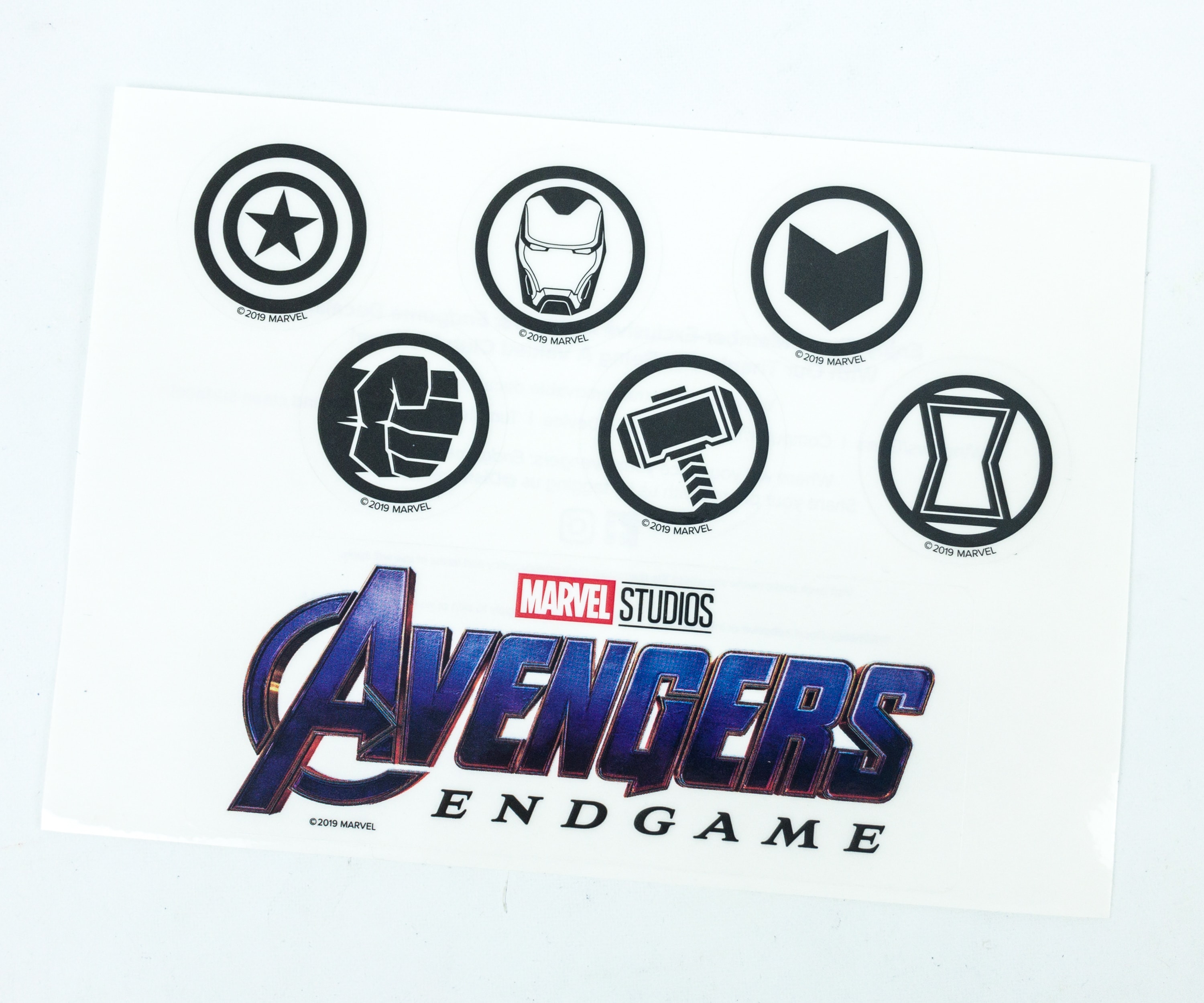 Collectible Vinyl Decals. As usual, the are decals in-line with the featured film this month! We got the symbols from the founding six Avengers: Captain America, Ironman, Hawkeye, The Hulk, Thor, and Black Widow. These will look cool on notebooks, laptops, and other devices or flat surfaces. It's their way of thanking the people for being valued members of the Disney Movie Club!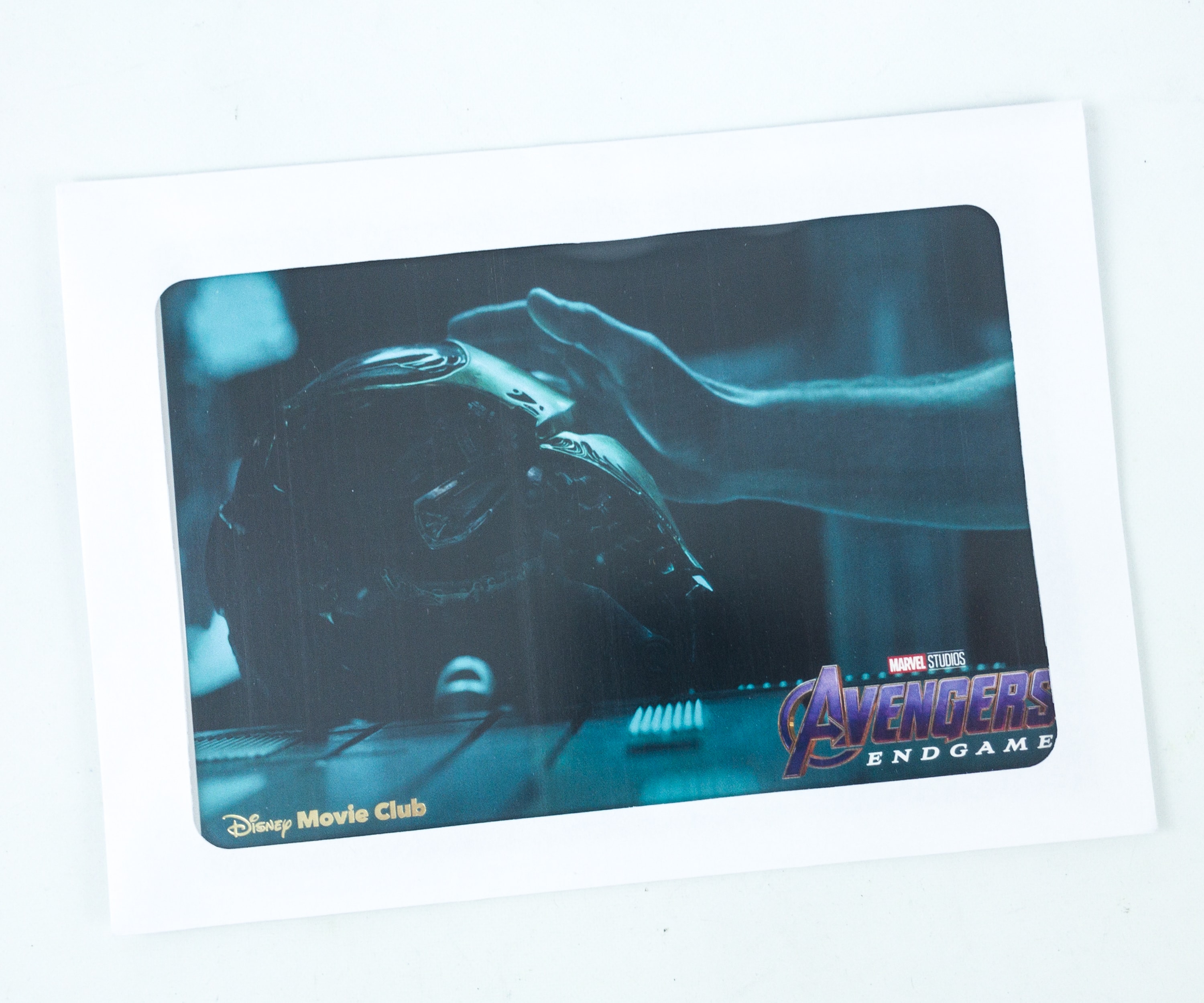 The Avengers Endgame Lithograph. The lithograph we got this month, of course, features one iconic scene from the ENDGAME.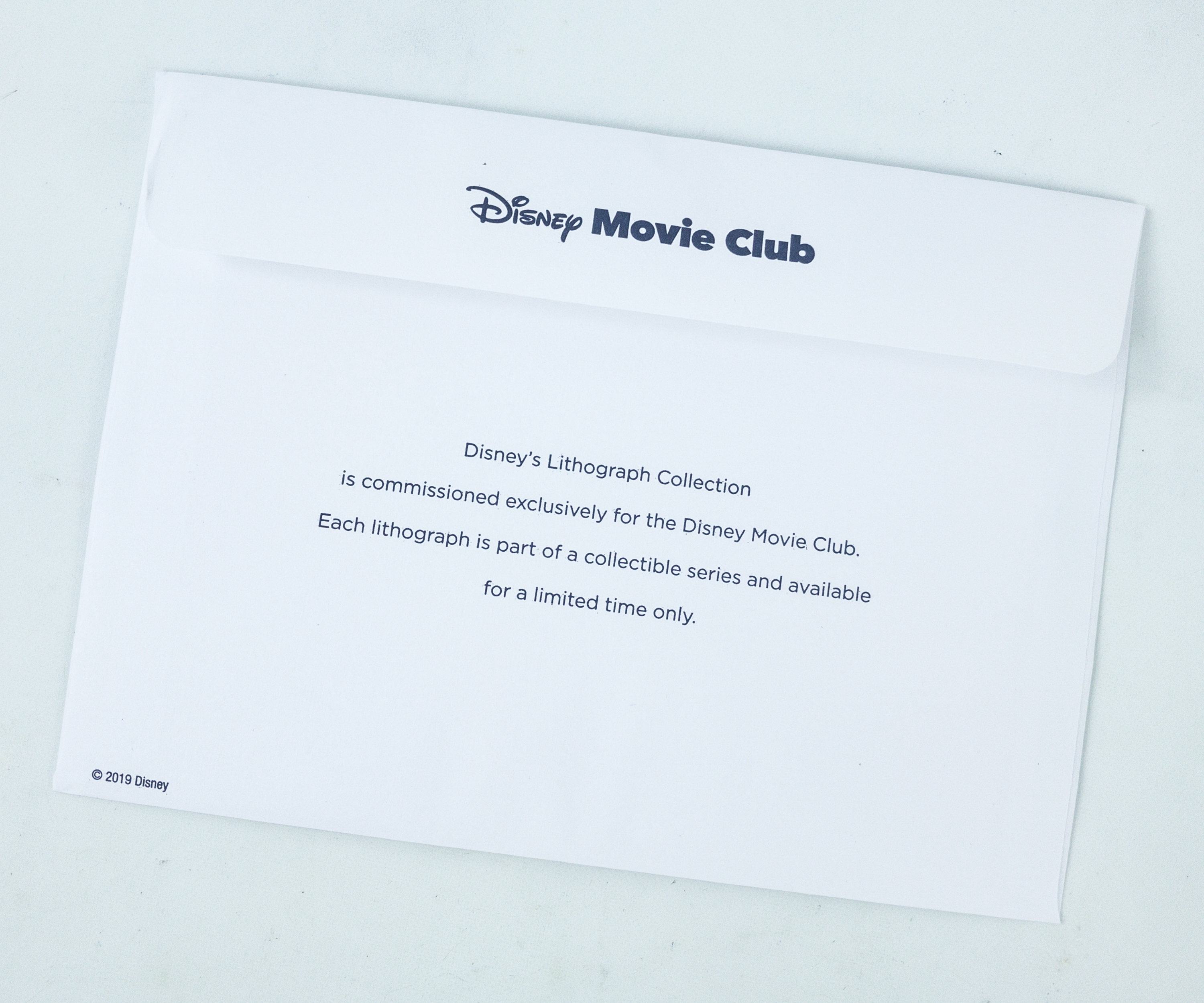 Each lithograph is an art piece and a part of a collectible series. It is available for a limited time only.
It was when Tony was stuck in space at the beginning of the movie, and through his suit's helmet, he's recording a message for Pepper. It's a sad moment as Tony wasn't really sure if he's going to make it back and be with her again.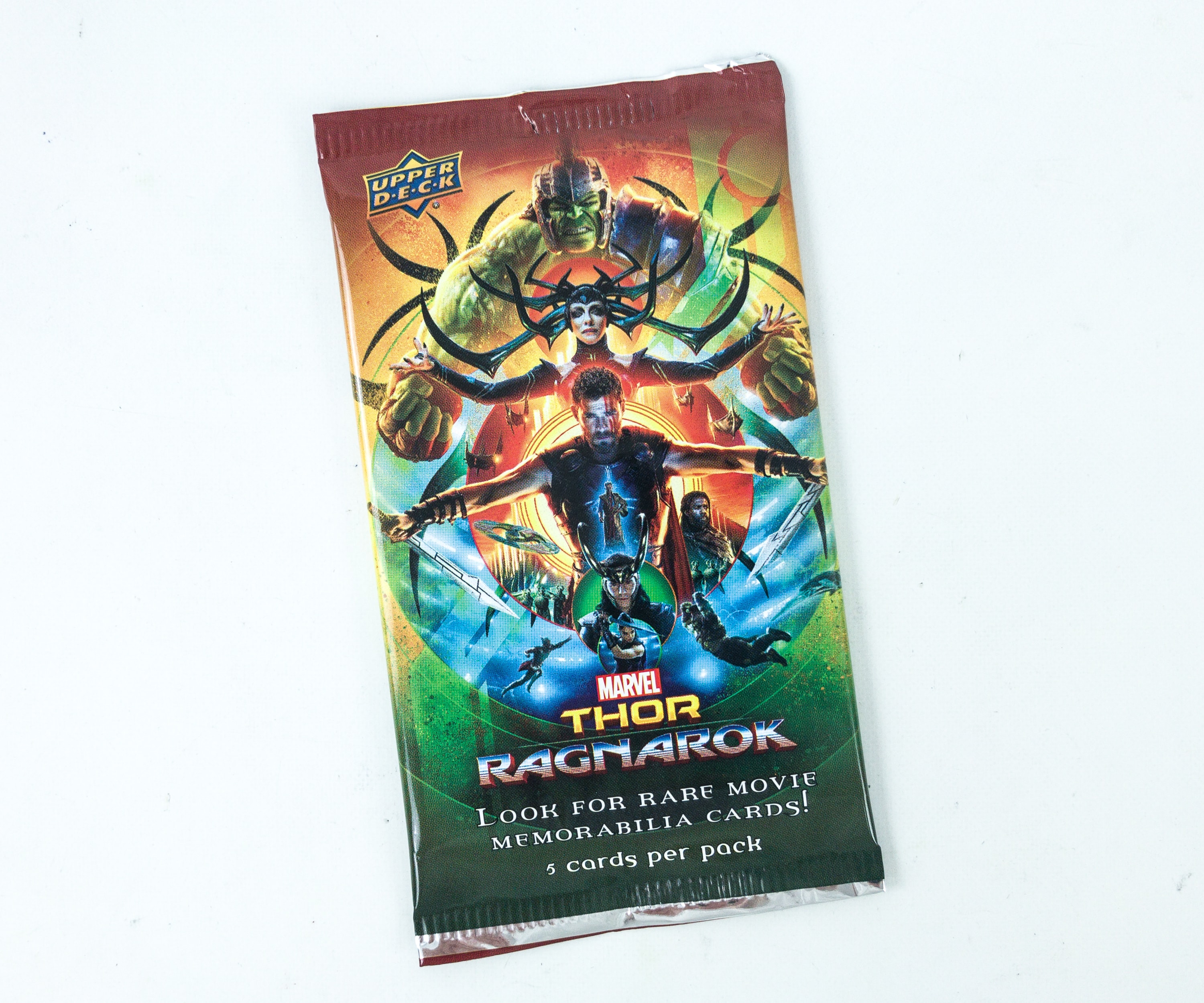 Thor Ragnarok Memorabilia Cards. They also included these movie memorabilia cards from Thor Ragnarok!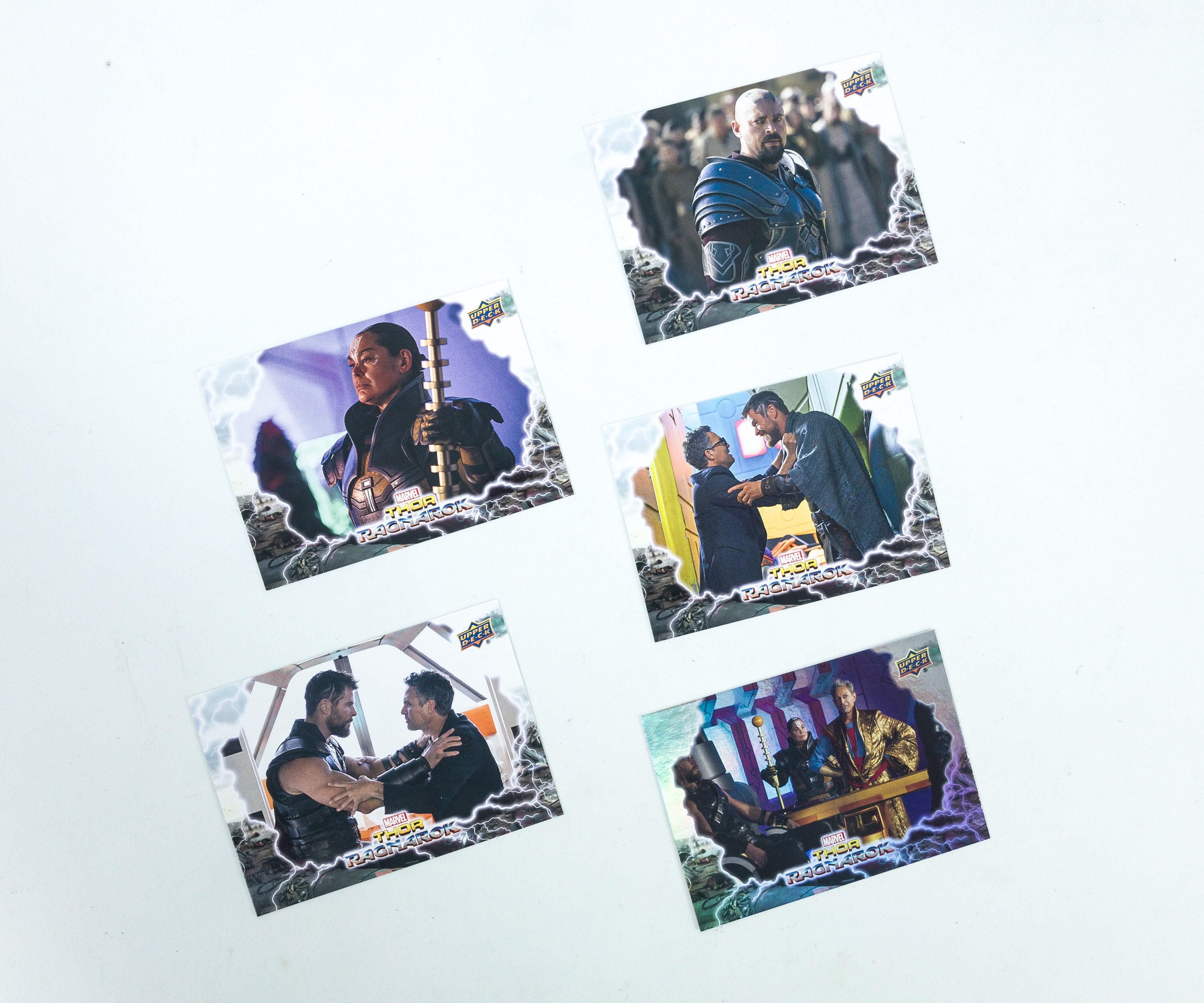 The pack contains five cards that feature some of the scenes from the movie Thor Ragnarok, and these are from pre-Infinity War and Endgame!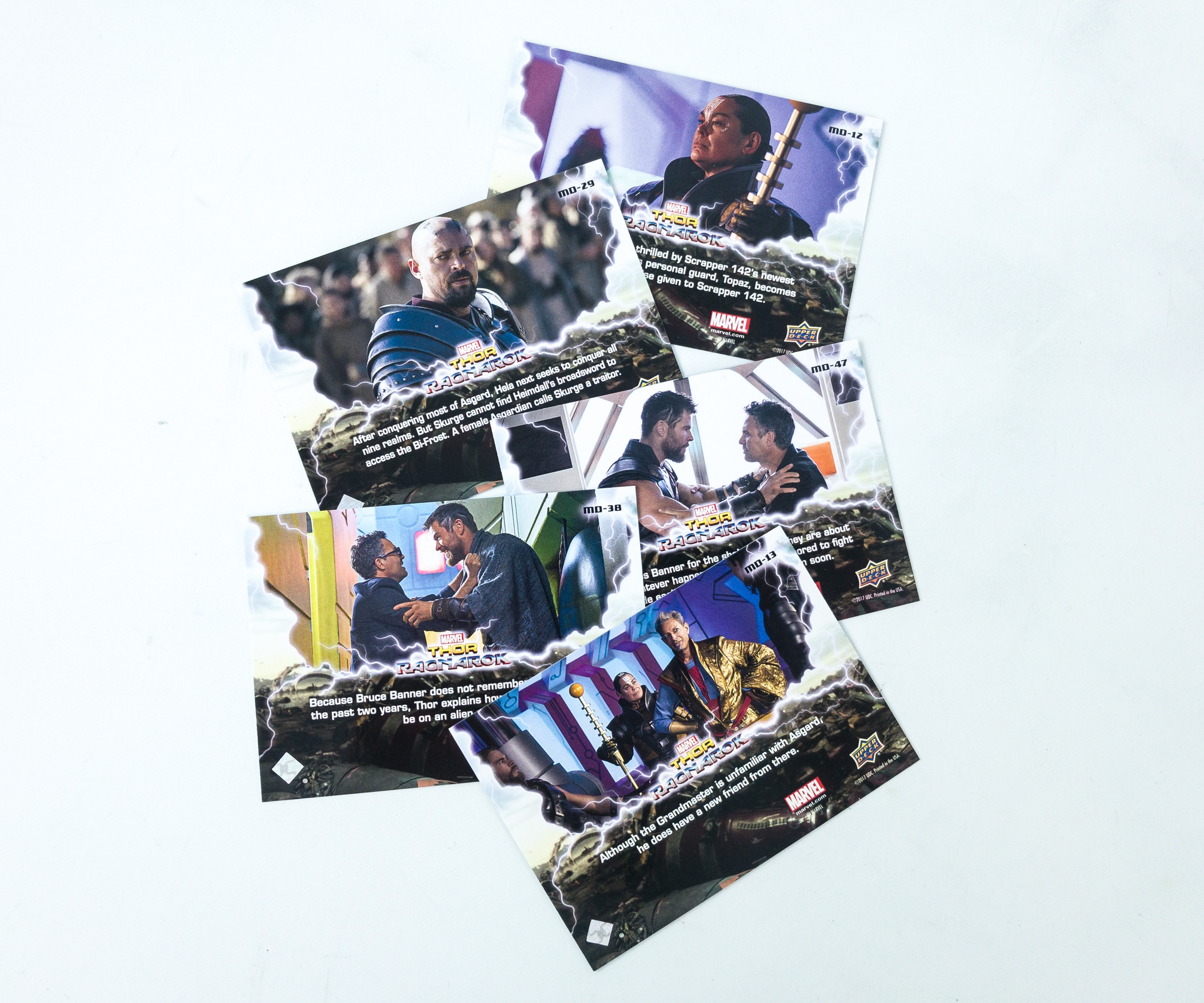 The cards also include a story about each scene.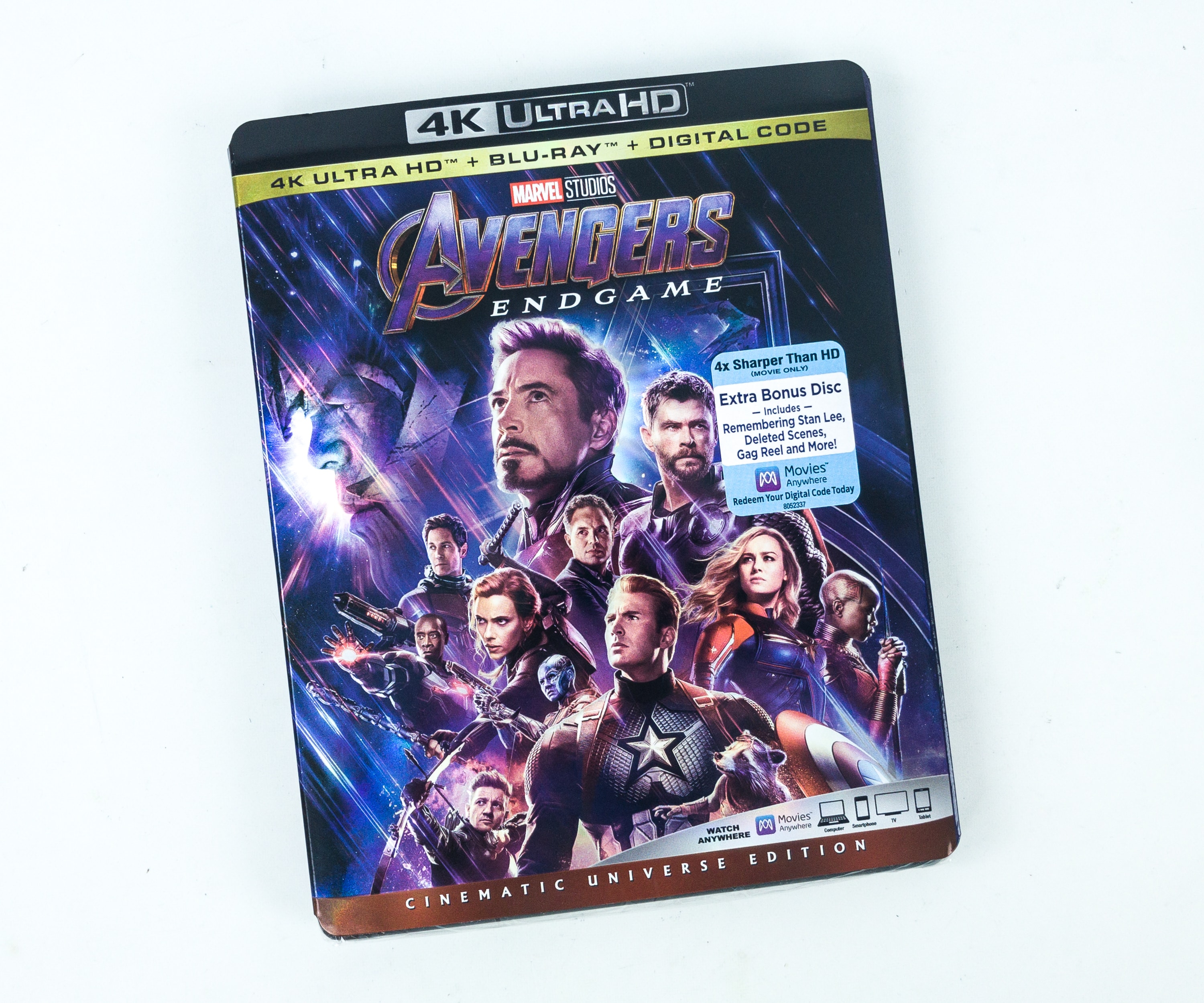 Marvel Studios Avengers Endgame 4K Ultra HD ($24.99)
Adrift in space with no food or water, Tony Stark sends a message to Pepper Potts as his oxygen supply starts to dwindle. Meanwhile, the remaining Avengers — Thor, Black Widow, Captain America, and Bruce Banner — must figure out a way to bring back their vanquished allies for an epic showdown with Thanos — the evil demigod who decimated the planet and the universe.
Of course, we're waiting for this highly-anticipated film of the year, and aside from the 3-hour long movie, the disc also contains special features like the tribute for Stan Lee!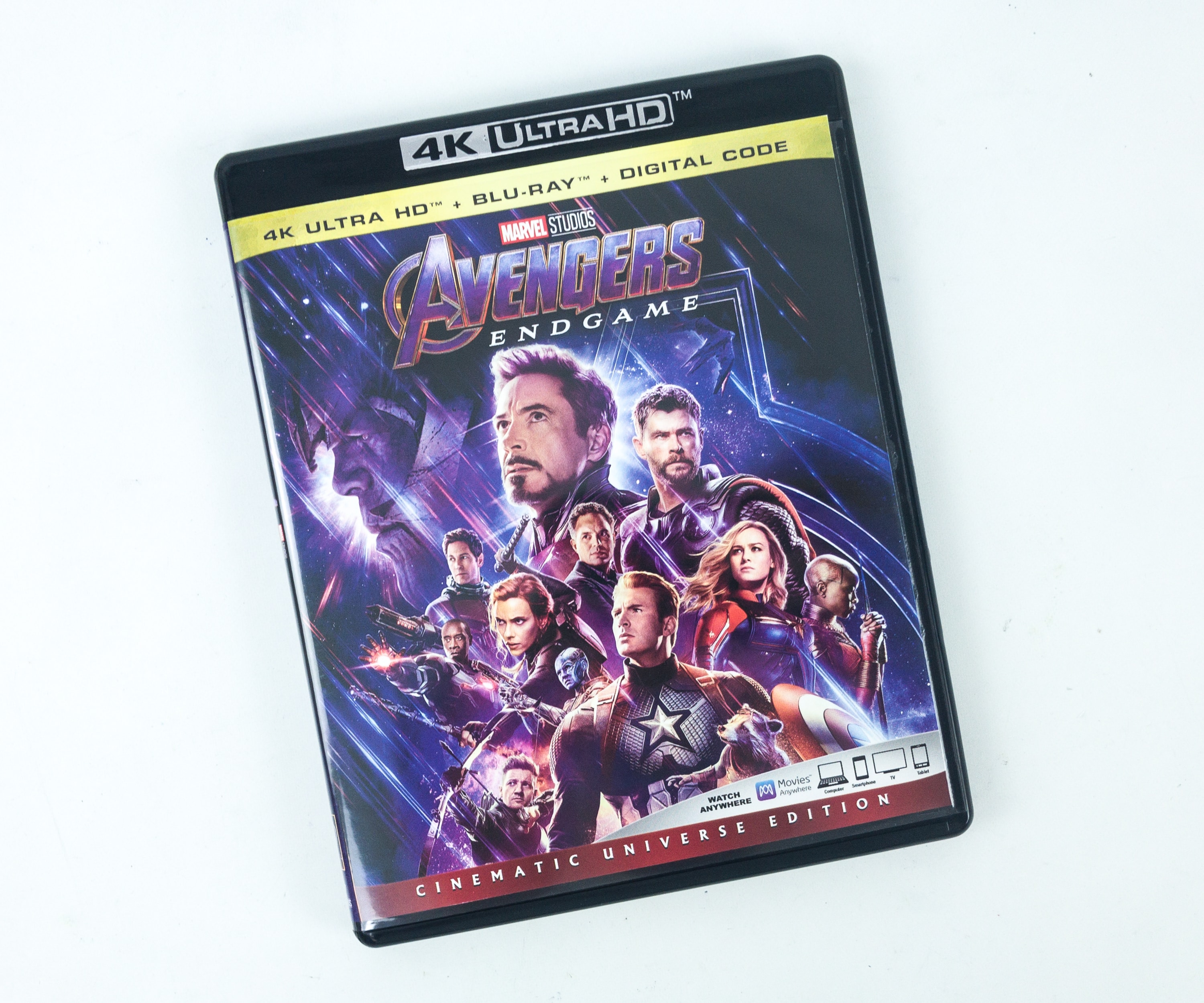 This is the Cinematic Universe Edition of the film. It is the awesome conclusion to MCU's 3rd phase, and an ode to the studio's past 11 awesome years!
We also got a coupon code from Disney Movie Club! It entitles you to 4 movies for $1 plus free shipping!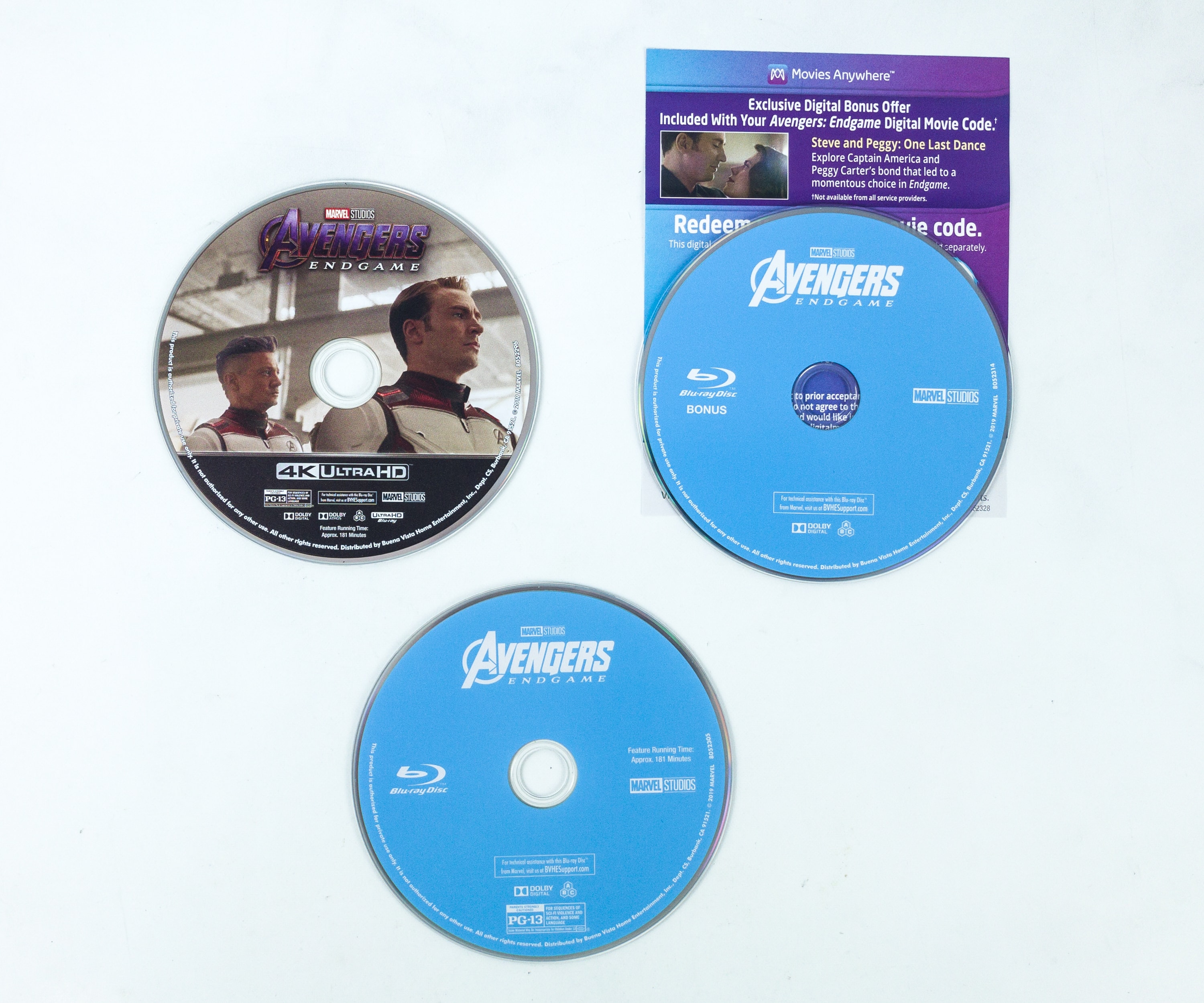 Like most of the discs from this subscription, the pack contains a Blu-ray disc, a DVD, a bonus disc, and another redeemable code that we can play on some of our gadgets.
Endgame is definitely the perfect ending to the 3rd phase of the MCU, and the best possible way for Ironman, Black Widow, and Cap's exit. We got mixed emotions when we watched the movie! We're also excited for the next phase of the MCU and the new superheroes that we'll meet along the way, but in the meantime, I think we'll be rewatching this one over and over! That's one great thing about having a DVD copy of your favorite movie, right? You can relive the fantastic moments at the comforts of your home, or van, or anywhere!
What do you think about this month's movie picks?