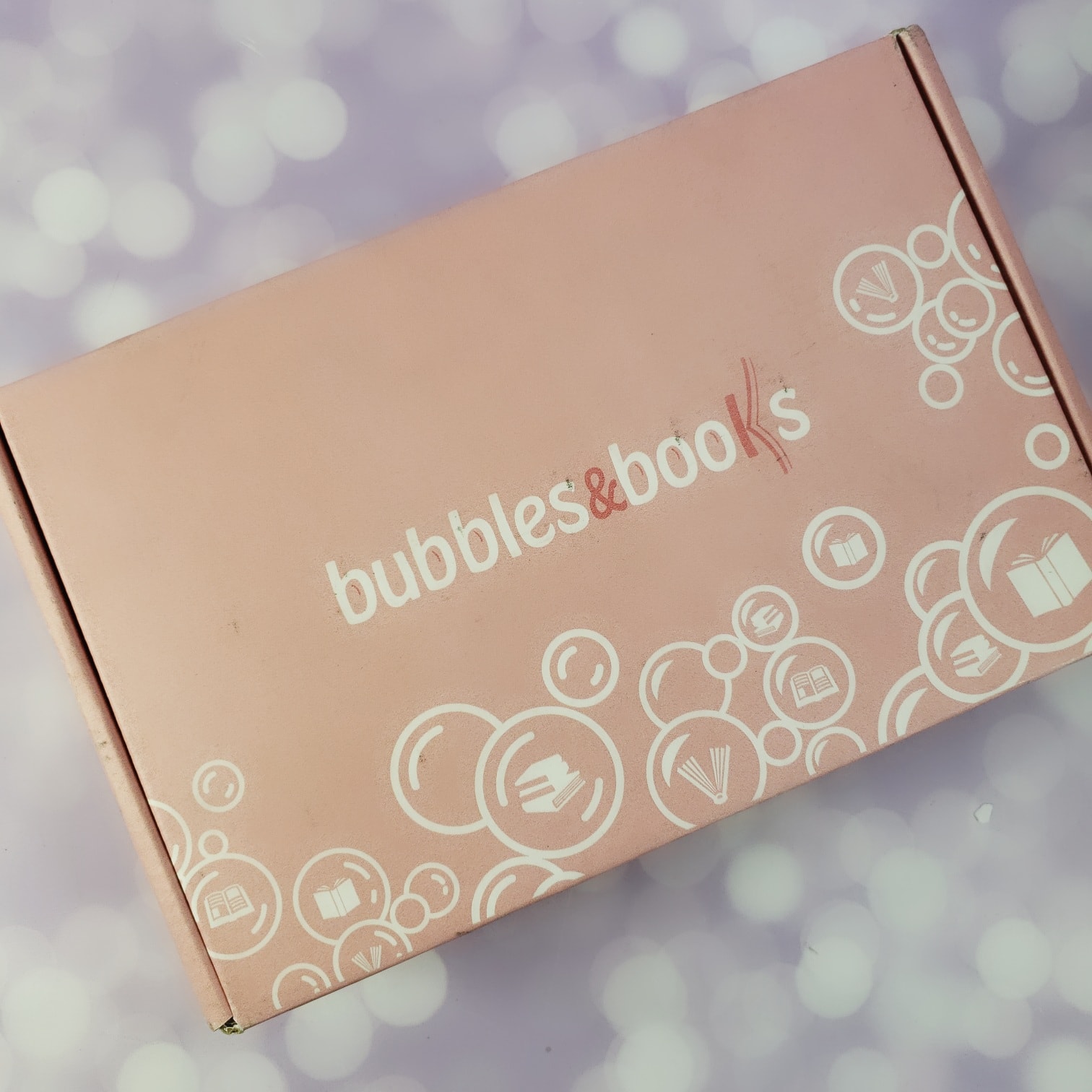 Bubbles & Books is a monthly subscription that sends a romance book and items to help you relax in your tub after a long day doing whatever you do. Need a break from the hectic workday? Step inside your bath/spa. Wrangling little ones under your feet? Time for a bit of me-time in the tub. What can you expect from this subscription?
Every box contains at least one romance novel, one artisan-crafted soap, and one other book- or bath-related goody. However, the majority of our boxes contain more than this!
DEAL: Get 20% off on your first box! Use coupon code ROMANCEME.
This month's theme is Sunshine & Daisies. I love opening this box. It always smells so great and I'm immediately drawn in.
Bubbles & Books has multiple options to choose from: The Swept Away Box (historical romance), The Mystic (paranormal), Contemporary, plus premium versions of these boxes are available for $44.95 per month. Premium boxes contain TWO novels and FIVE bath products!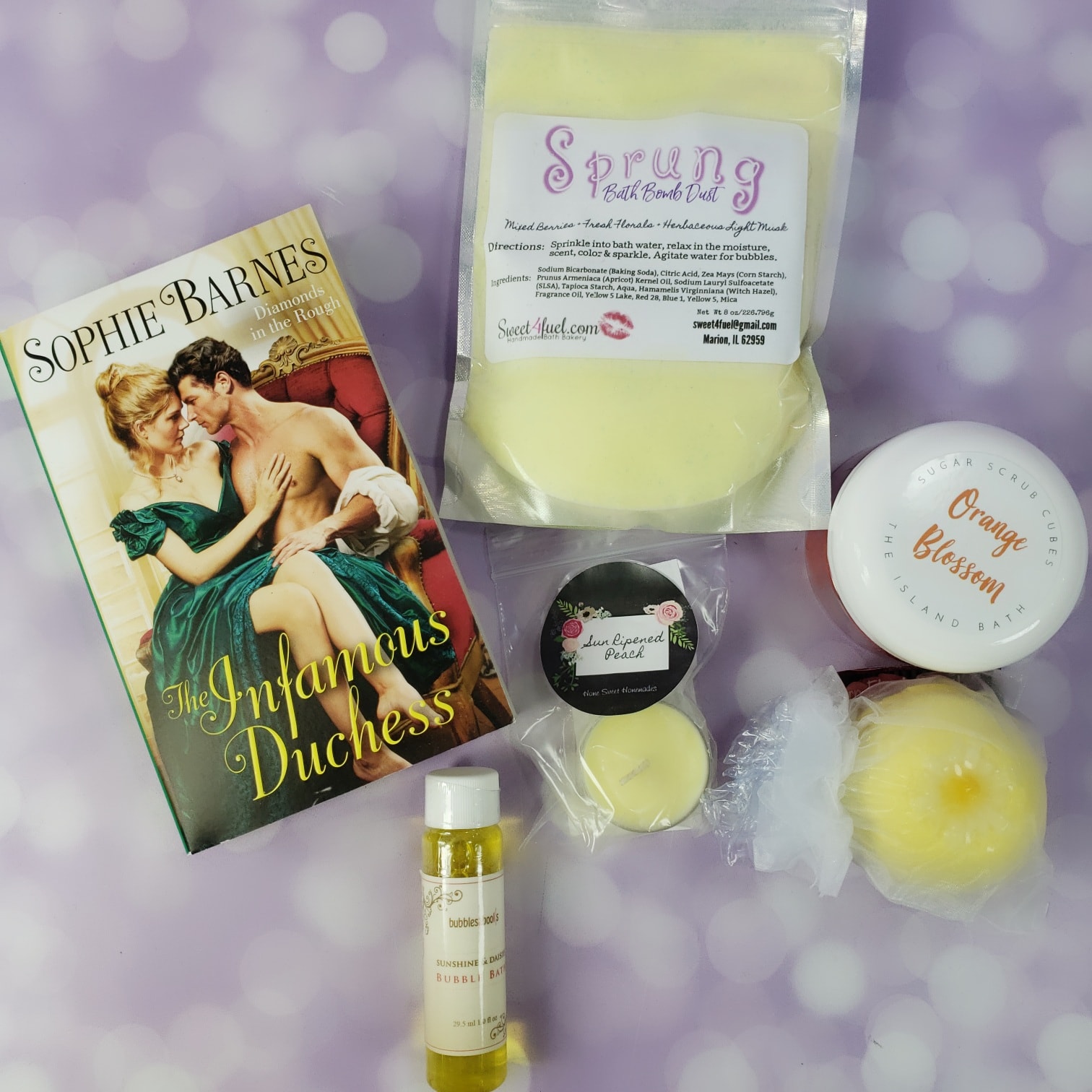 Everything in my May 2019 Box!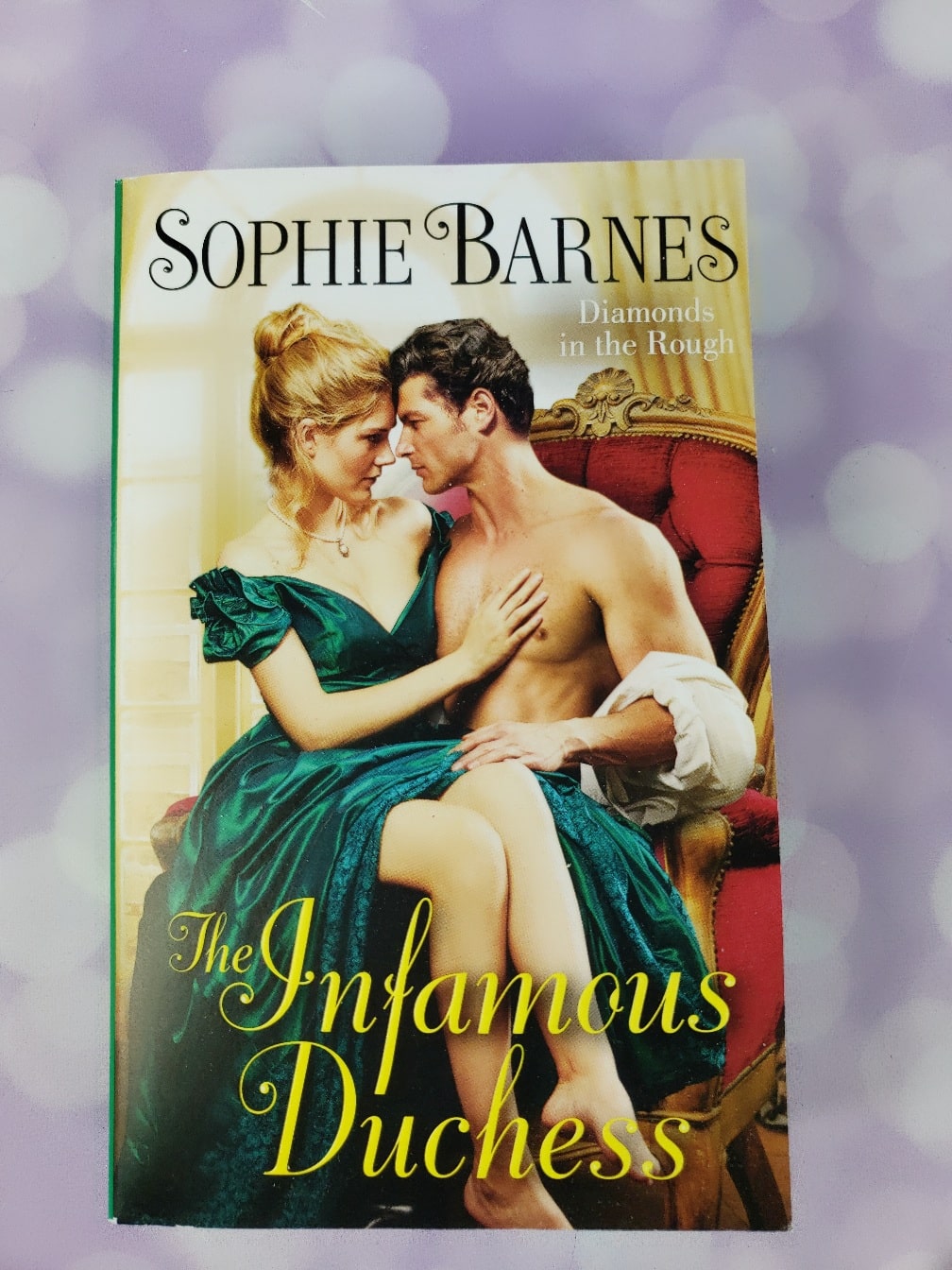 The Infamous Duchess by Sophie Barnes ($5.94) I love reading alluring romances and this one definitely fits the bill! The characters are flawed yet likable. The author had an awesome storytelling style that kept me glued until the last page.
A woman with a shocking past…

Branded a money-hungry con artist for marrying the elderly Duke of Tremaine days before his death, Viola Cartwright has found refuge in her work at St. Agatha's Hospital. No one must know the painful reason behind her marriage. She steers clear of attachments—until Henry Lowell, heir to the Viscount Armswell, lands on her operating table after a duel. Charming and wickedly handsome, Lowell is one of London's most inveterate scoundrels. Yet he may not be all that he appears.

And the man who can promise a future filled with love…

Posing as an unrepentant rake has helped Lowell avoid women pursuing him only for his title. But now that duty has finally called on him to marry, he finds himself entranced by the mysterious, independent-minded Viola. Then her late husband's son returns from overseas, contesting Viola's inheritance. Lowell longs to help her and sets out to convince Viola that a strategic union may be the best way to save all she holds dear. But can he also persuade her to take a chance on love…?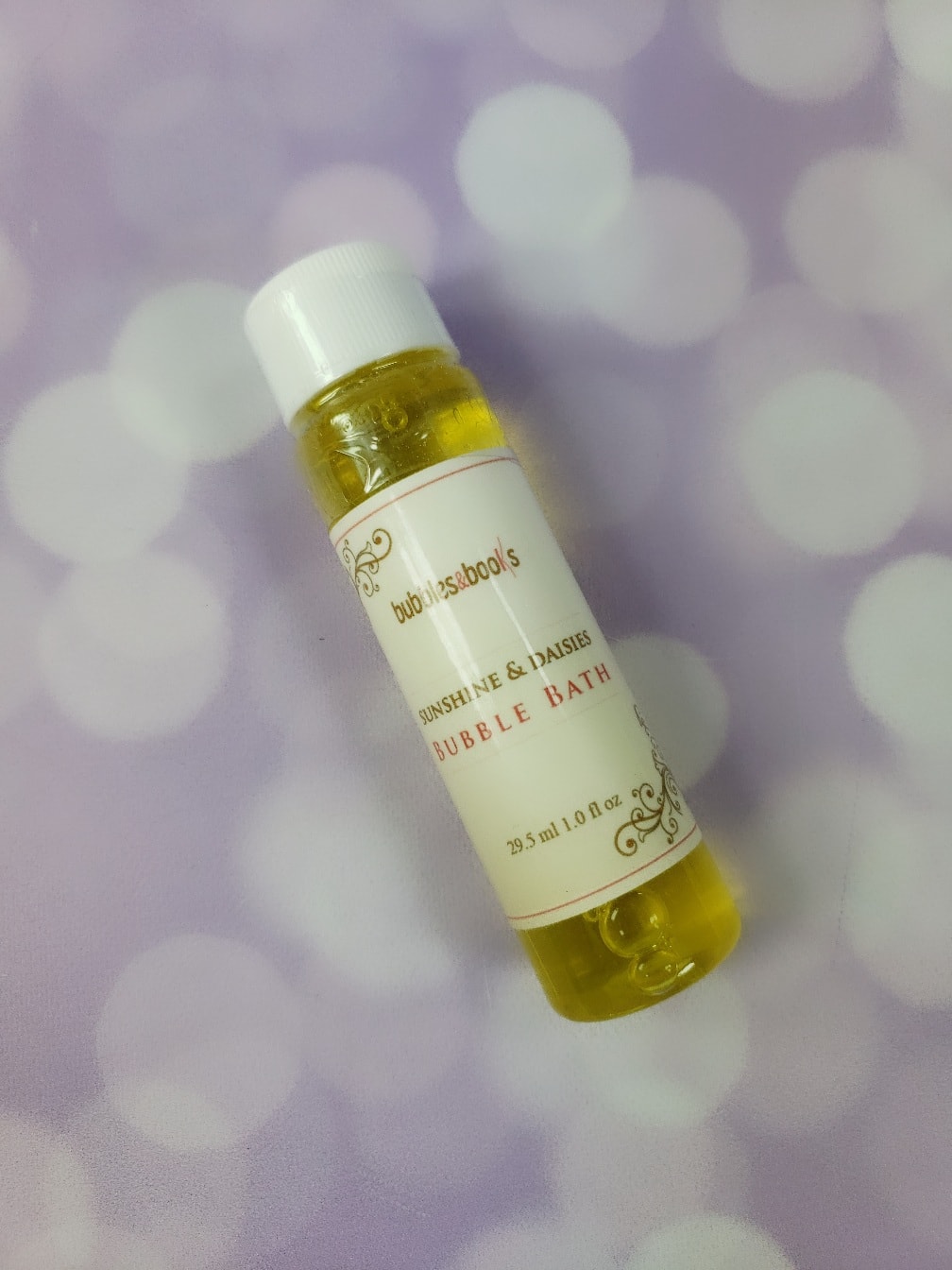 Bubbles & Books Sunshine & Daisies Bubble Bath. I love the refreshing scent of this bubble bath, it definitely suits the sunshine and daisies theme. It also produces a lot of suds, making bath time more fun and relaxing.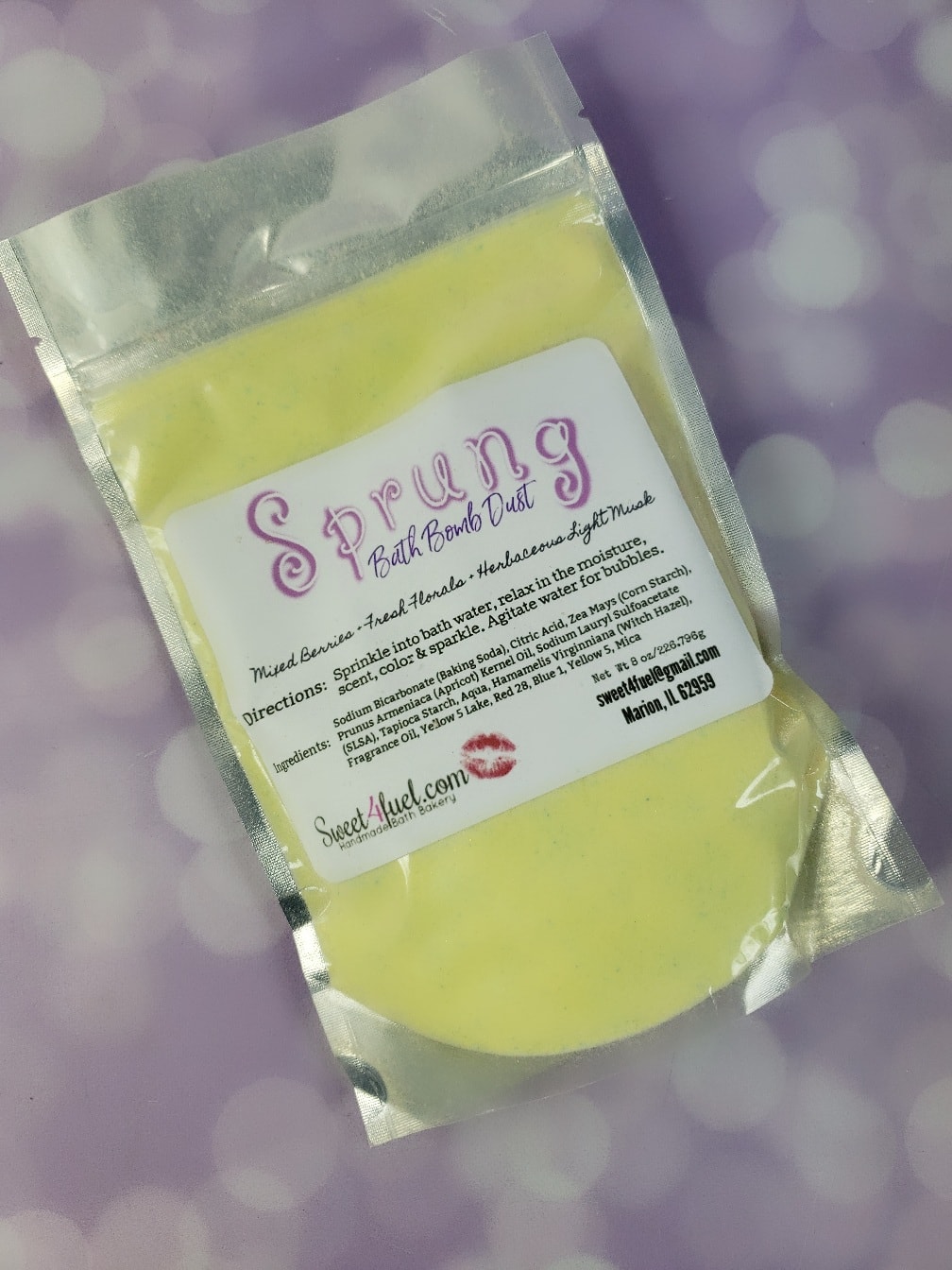 Sprung Bath Bomb Dust. I got a pack of bath bomb dust as well! Instead of the regular solid bath bomb forming a shape, this one is in powder form and gives you more control on how much you want to put in your bath. It has notes of mixed berries, fresh florals, and herbaceous light musk. Saving this one for a relaxing me-time!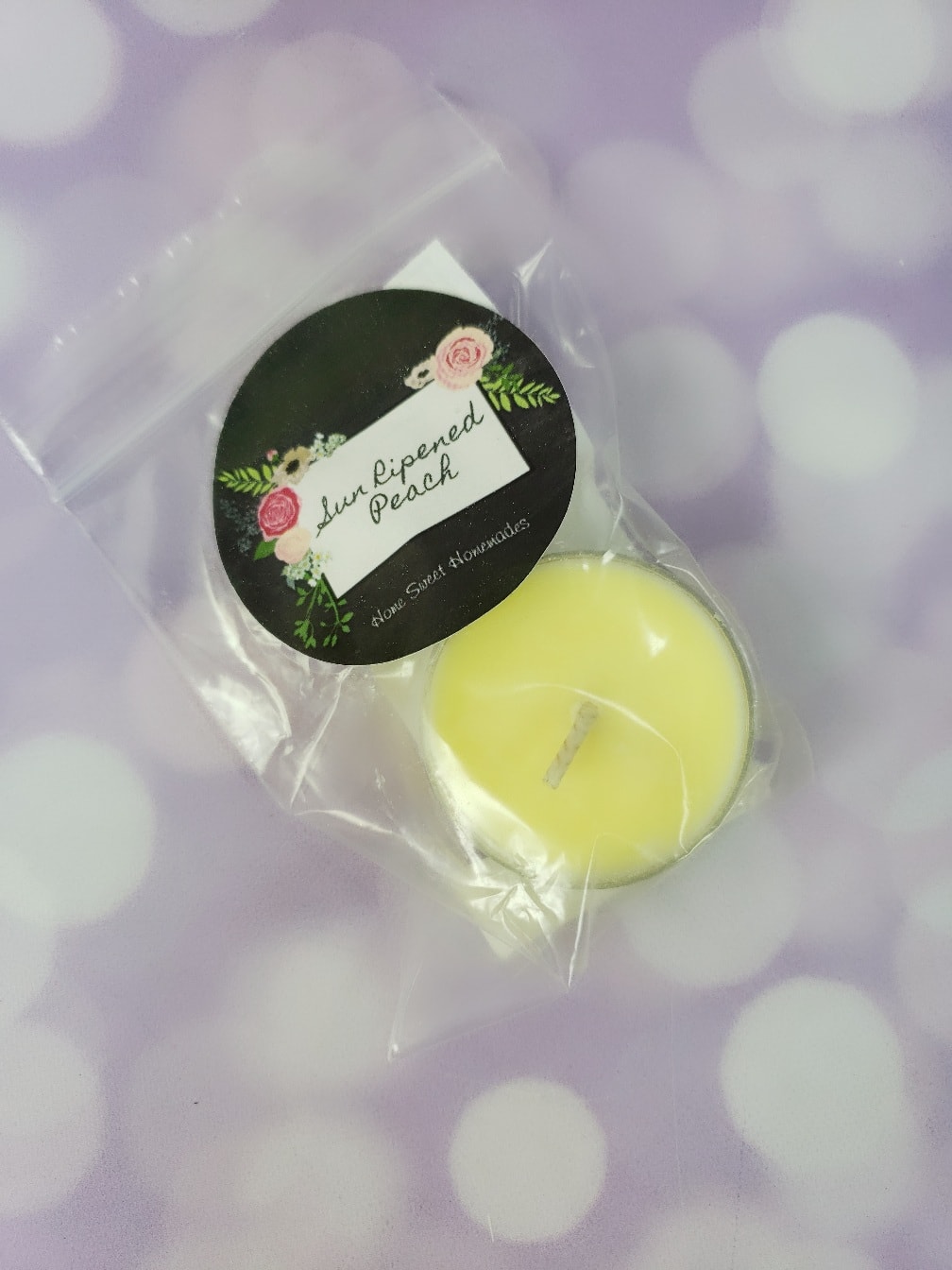 Sun-Ripened Peach Tea Lights. Speaking of me-time, I could also use a tea light to relax and set the mood. I love its sweet scent!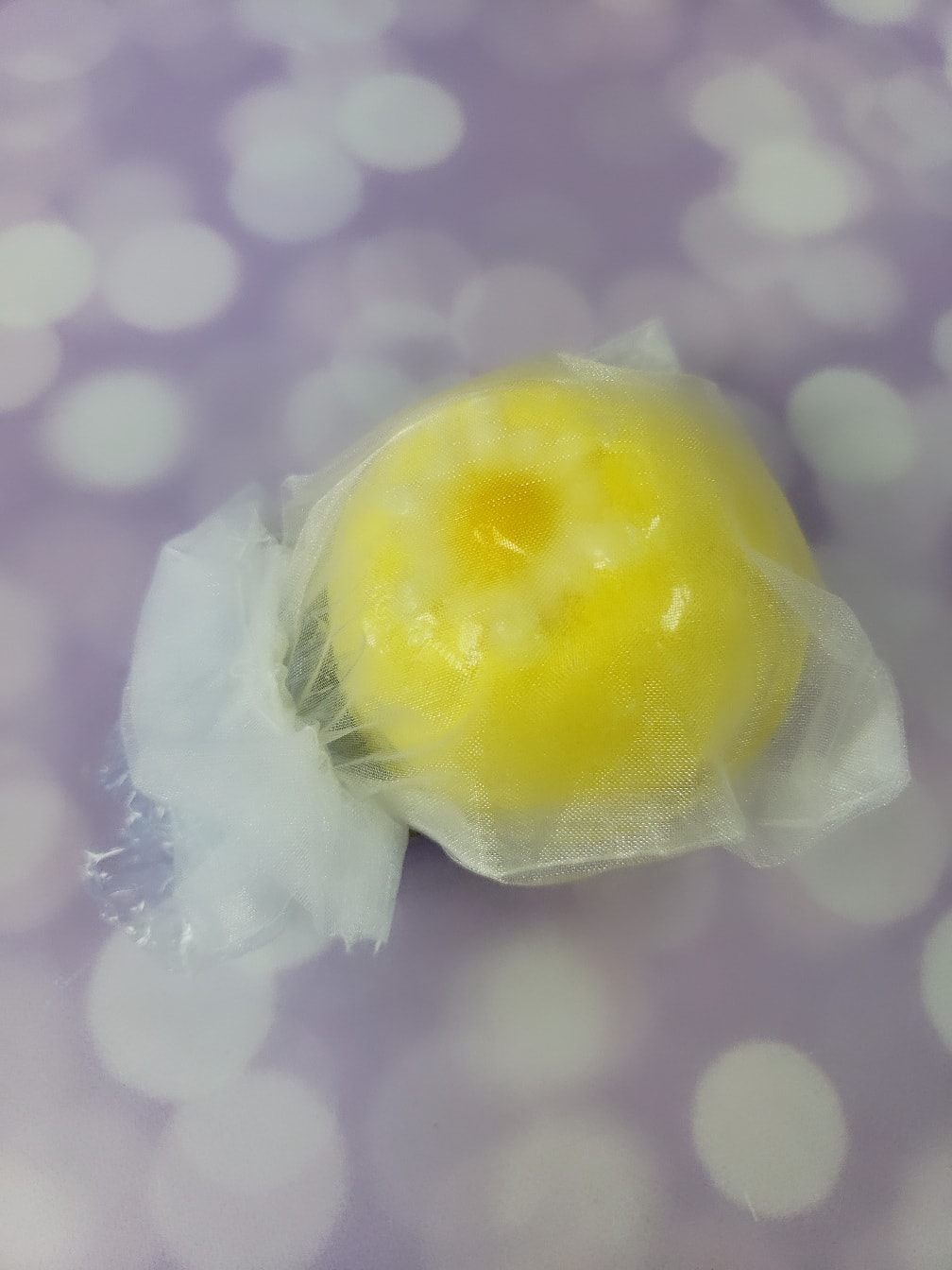 Daisy Soap-Embedded Bath Bomb. A daisy-shaped soap is embedded in this pretty yellow bath bomb. It's packed with lovely floral notes!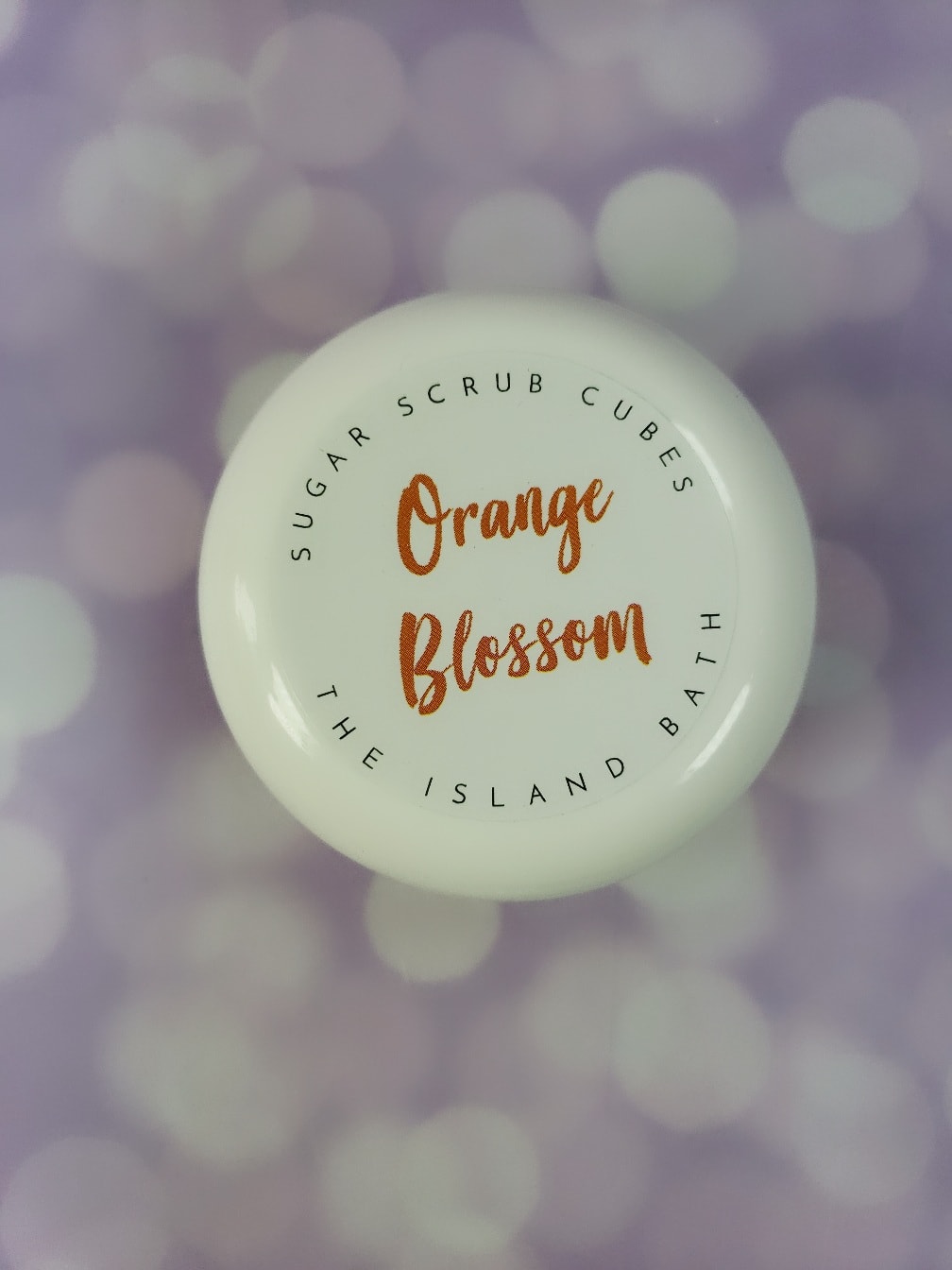 Sugar Scrub Cubes in Orange Blossom. After soaking in the bath, it's time to scrub off remaining impurities away! These sugar scrubs are just perfect. They came in a cute container so they remained intact.
They're gentle on the skin, and they're moisturizing as well!
I love getting a Bubbles & Books box every month! The contents remind me to relax with a book and a bath because I deserve it. This month's book choice is an alluring romance, and I love that it also contains historical facts all over. As for the relaxing items, they all adhered to a theme and they are all well-scented. I hope they keep up the great job in future boxes! Definitely looking forward to more!
What do you think of this month's box? Do you like to get carried away in a good book?