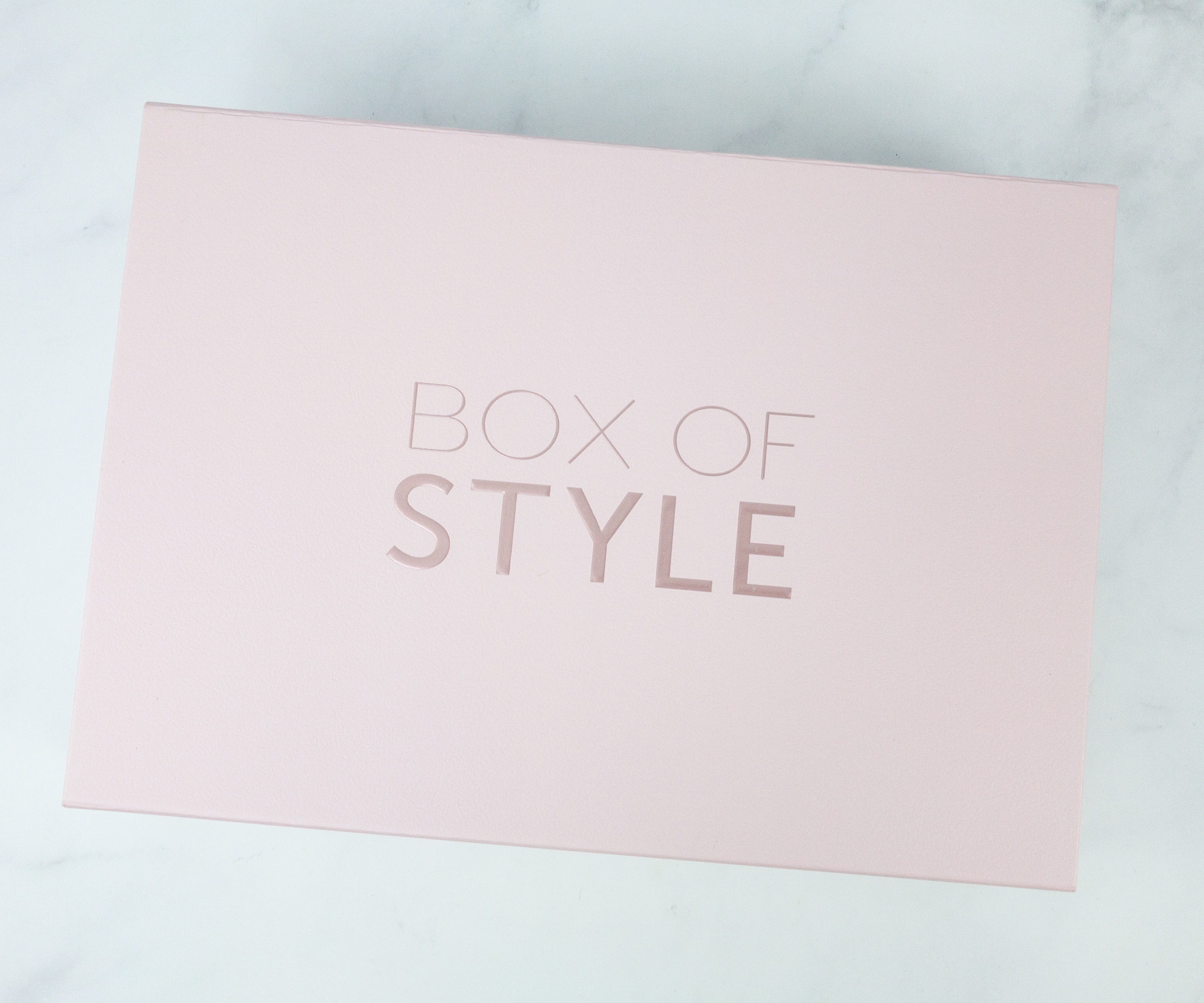 Box of Style by Rachel Zoe is a fashion, beauty, and lifestyle quarterly subscription box from Rachel Zoe.
DEAL: Save $25 on your first box with coupon code WINTER25
Every box is like a limited edition box, with a focus on fashion and style.
There was a pink tissue paper packaging. It was sealed with a Box of Style sticker.
All the items are double packaged in a box and a canvas drawstring bag.
The mini-magazine comes with the item list plus a short description of each item.
Inside, there's a promotion for The Inner Circle, the Box of Style Loyalty program. There's also another note from Rachel Zoe herself.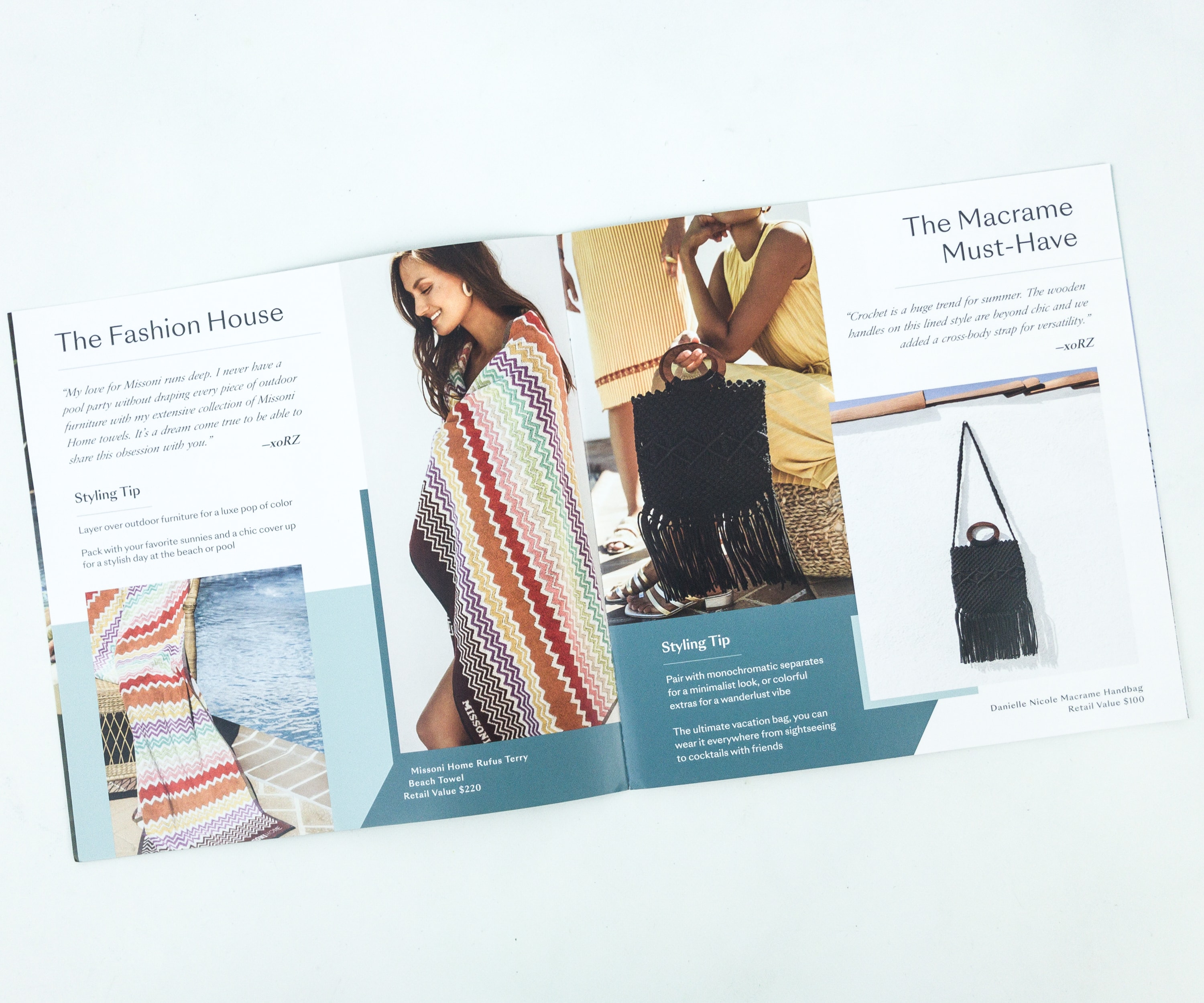 I really appreciate the detailed suggestions on how to use this month's products.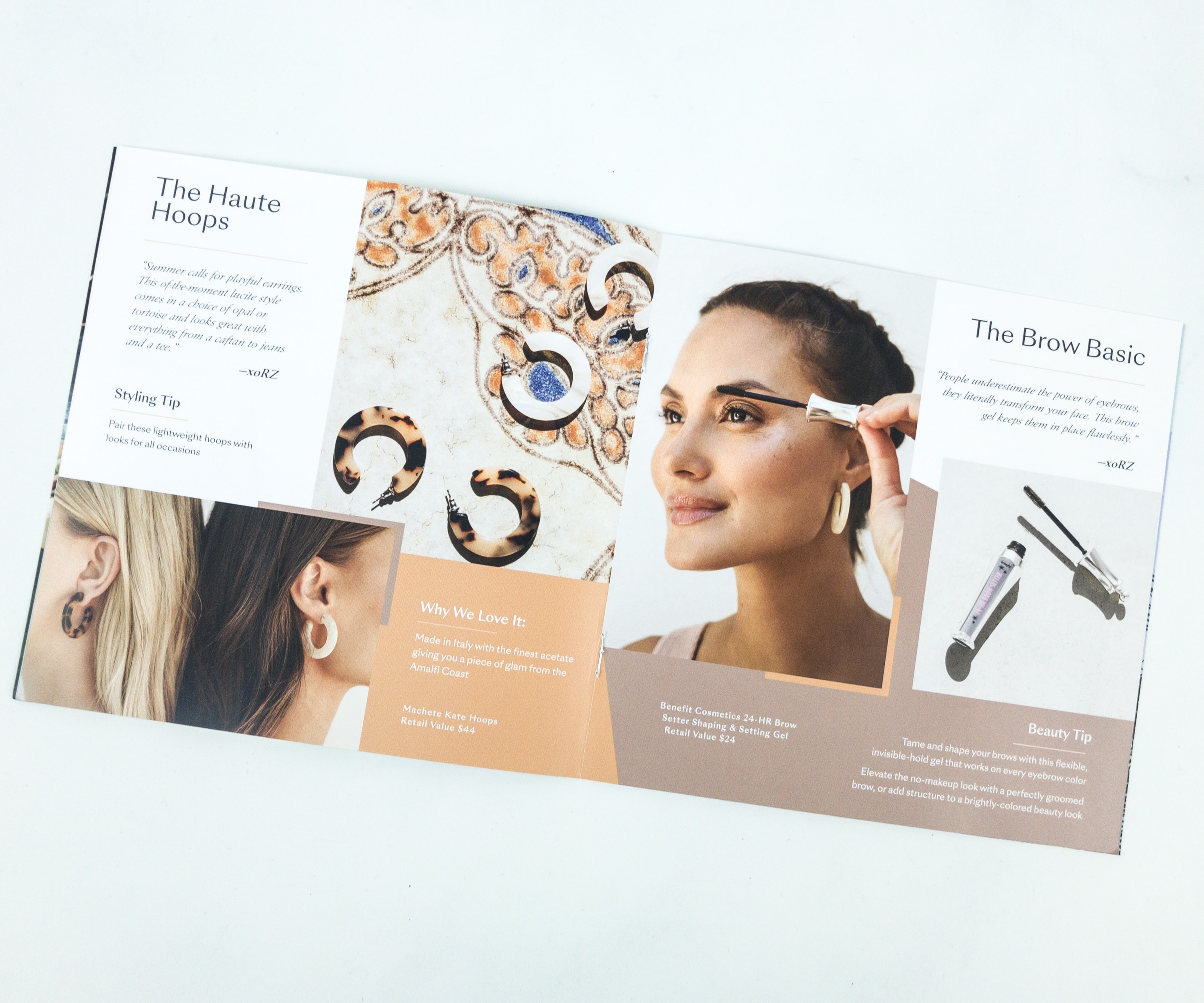 The photos are beautiful as well!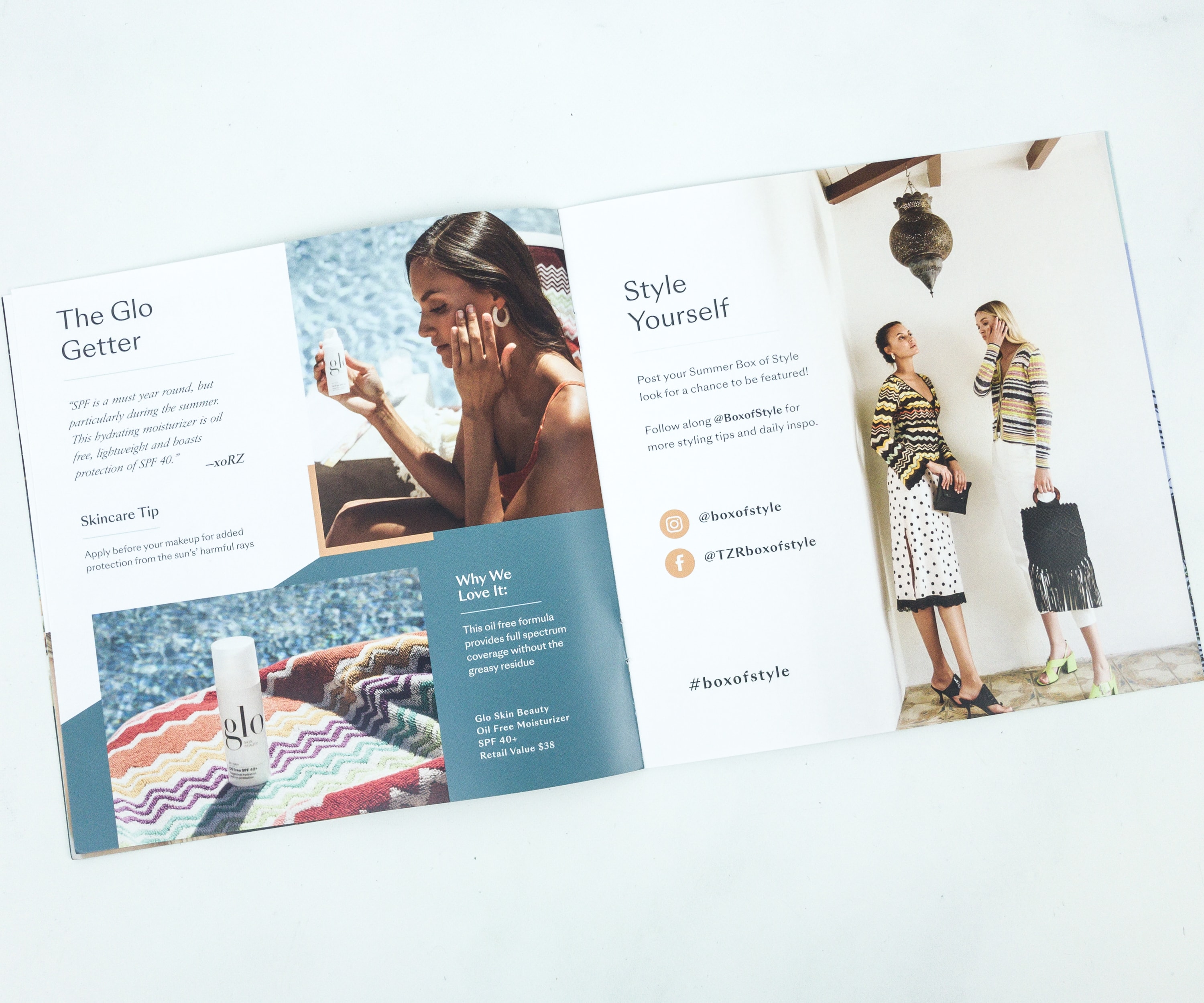 They encourage subscribers to share photos of the box using #BoxofStyle.
This box features brands like Missoni Home, BeneFit, Machete, Danielle Nicole, and Glo. Talk about high-end products!
Here's everything in the box!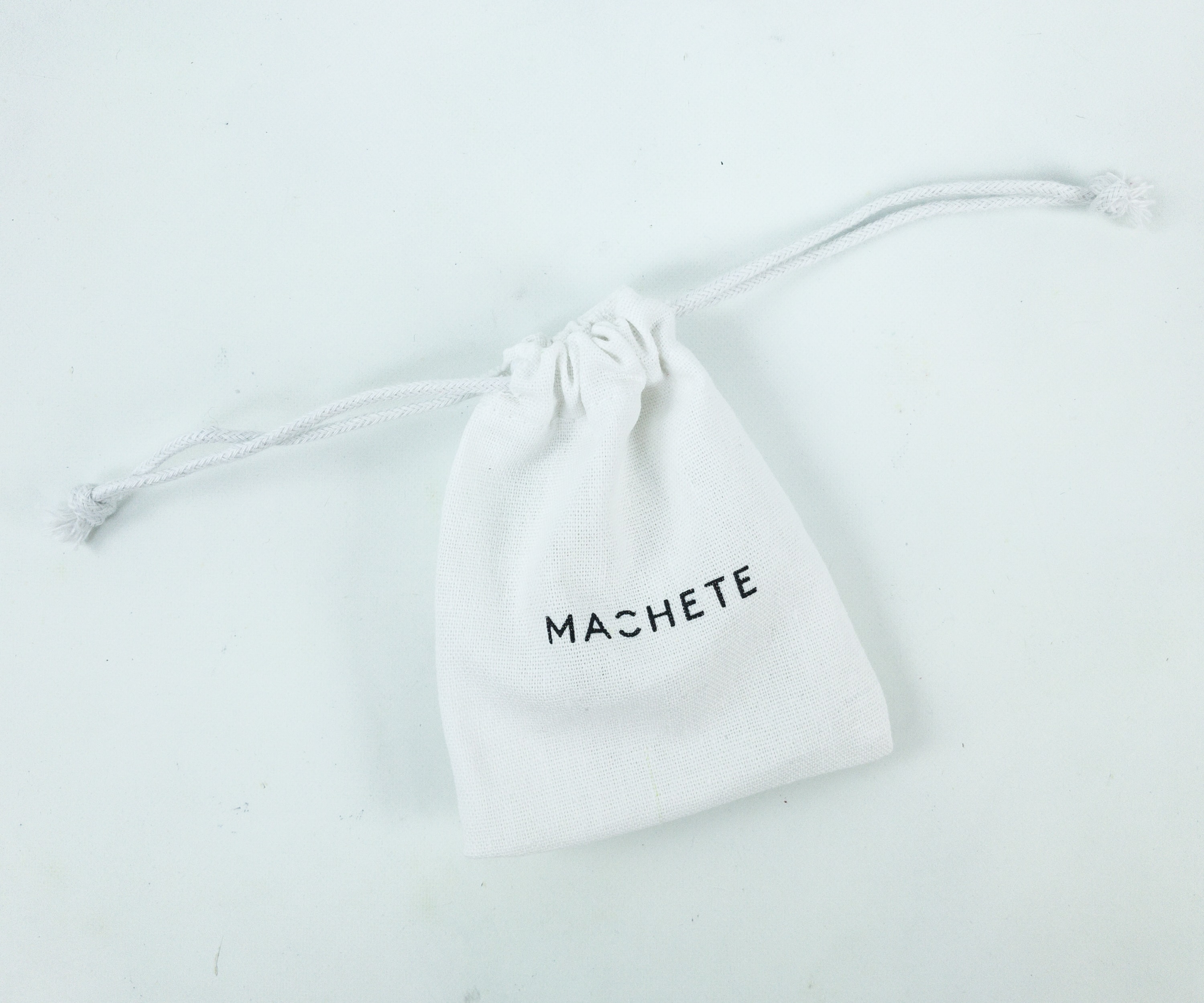 Machete Kate Hoops ($44) The hoops were packed in a nice drawstring pouch. It's a pair of Machete's best-selling earrings and I can't wait to take them out of the pouch and try them on!
The hoops are lightweight and high-quality, and the color is perfect for any events or occasions. It measures 1.5″ in diameter, made of stainless steel, with a hypoallergenic post and nuts. The beautiful pair is made of Italian Acetate, and the design definitely stands out, whether you're attending a party, having an elegant dinner date, or just chilling out on a weekend night with friends. I love the feel on my ears, it's like I'm wearing nothing but in reality, there are gorgeous hoops simply hanging on my earlobes!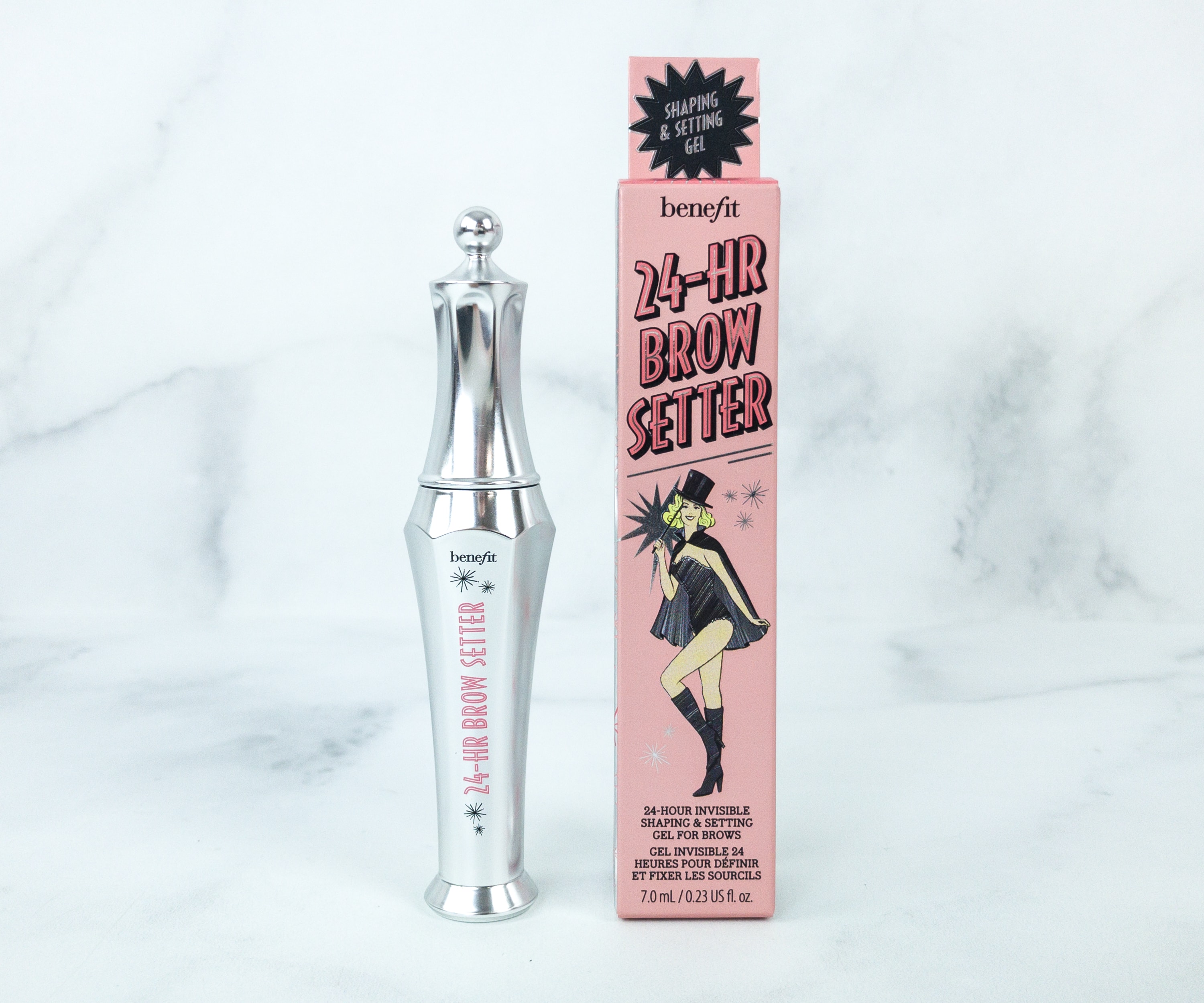 Benefit Cosmetics 24-Hr Brow Setter Shaping & Setting Gel ($24) Before going out of the house in the morning, I make it sure that everything is in place, and one part of my routine that's actually taking up some of my time is fixing my brows. Good thing, Benefit has this invisible brow gel that helps shape them, sets on time, and locks for about 24 hours!
My brows looked really great with the help of this brow setter, and it's really easy to use. It comes with a custom brush that has long and short bristles, each having a specific use. The long ones help evenly coat my brow hairs, while the short ones to sculpt and shape my brows in place. The formula is quick to dry and flexible. What I love most about it is that it is flake-free!
Glo Skin Beauty Oil-Free Moisturizer SPF 40+ ($38) It is summer, so it's just right to get skin care products that have higher SPF! This moisturizer has an SPF 40, so it's perfect for the season as it protects the skin from the sun's damaging rays, plus it's oil-free! While it keeps your skin from having clogged pores, it doesn't fail to make you look moisturized and healthy. Just apply before sun exposure, or daily on your face, and reapply every 2 hours to maintain protection.
Danielle Nicole Macrame Handbag ($100) The next summer item I got from this quarter's box is this nice, black handbag. The bag measures 21″ x 11″, just the right size of bag for my beach trips and my summertime essentials!
Since summer calls for crochet bags, here's one with nice details. The bag was hand-crafted in India.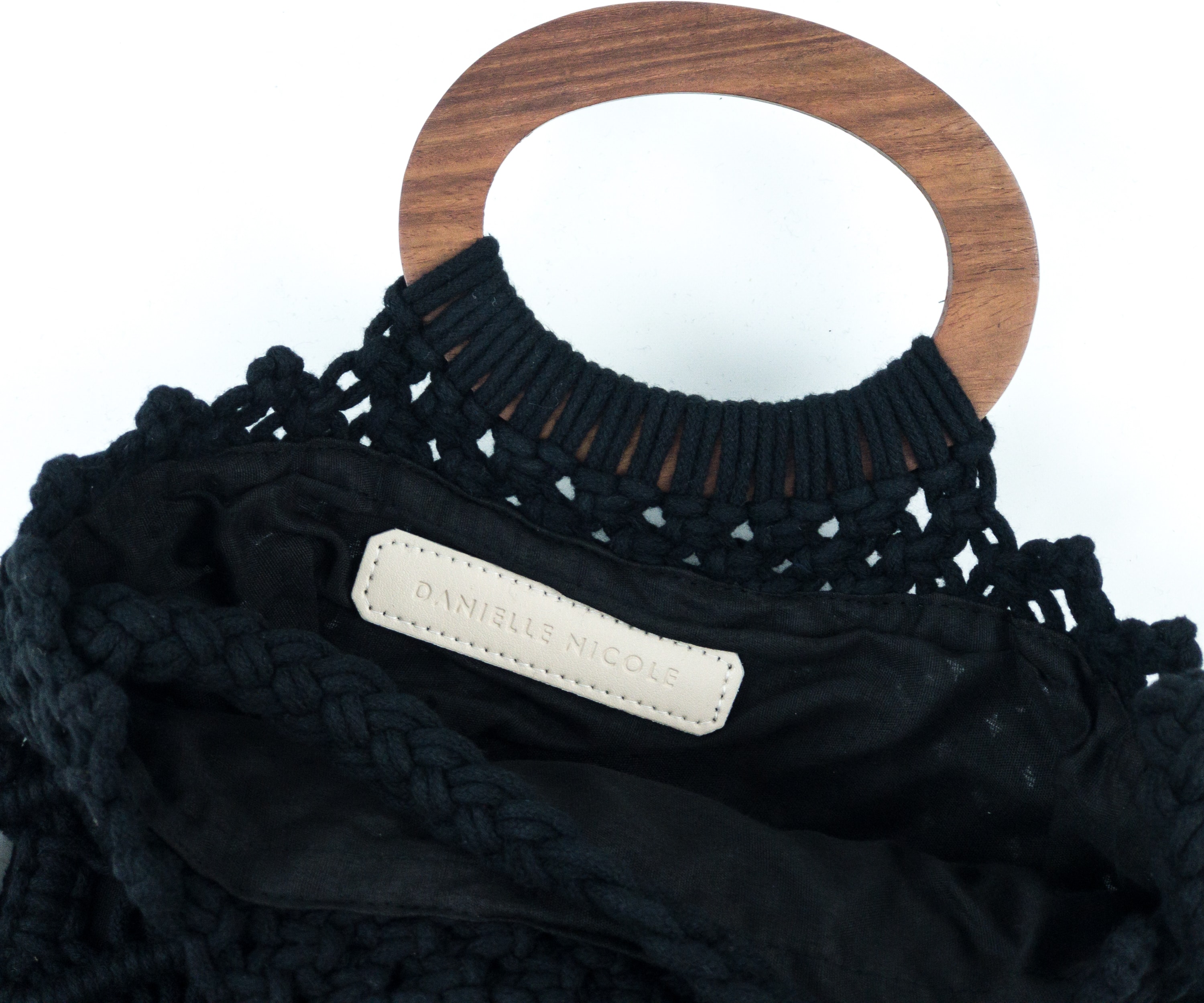 The bag also has wooden handles which look perfect for the bag's overall look and design.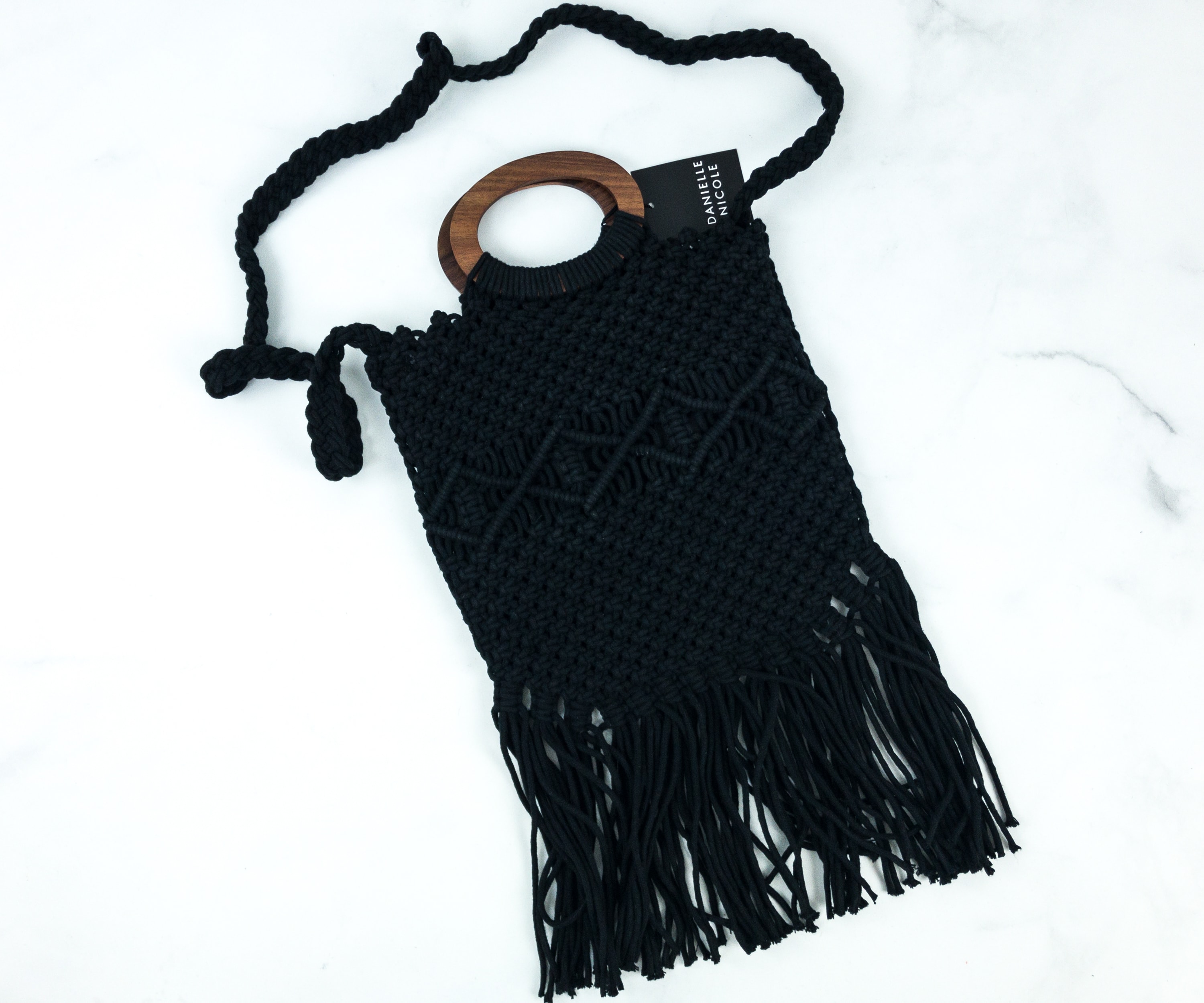 Aside from the wooden handles, there's also an included braided 46″ long crossbody strap so I can easily carry the bag wherever I go, hands-free!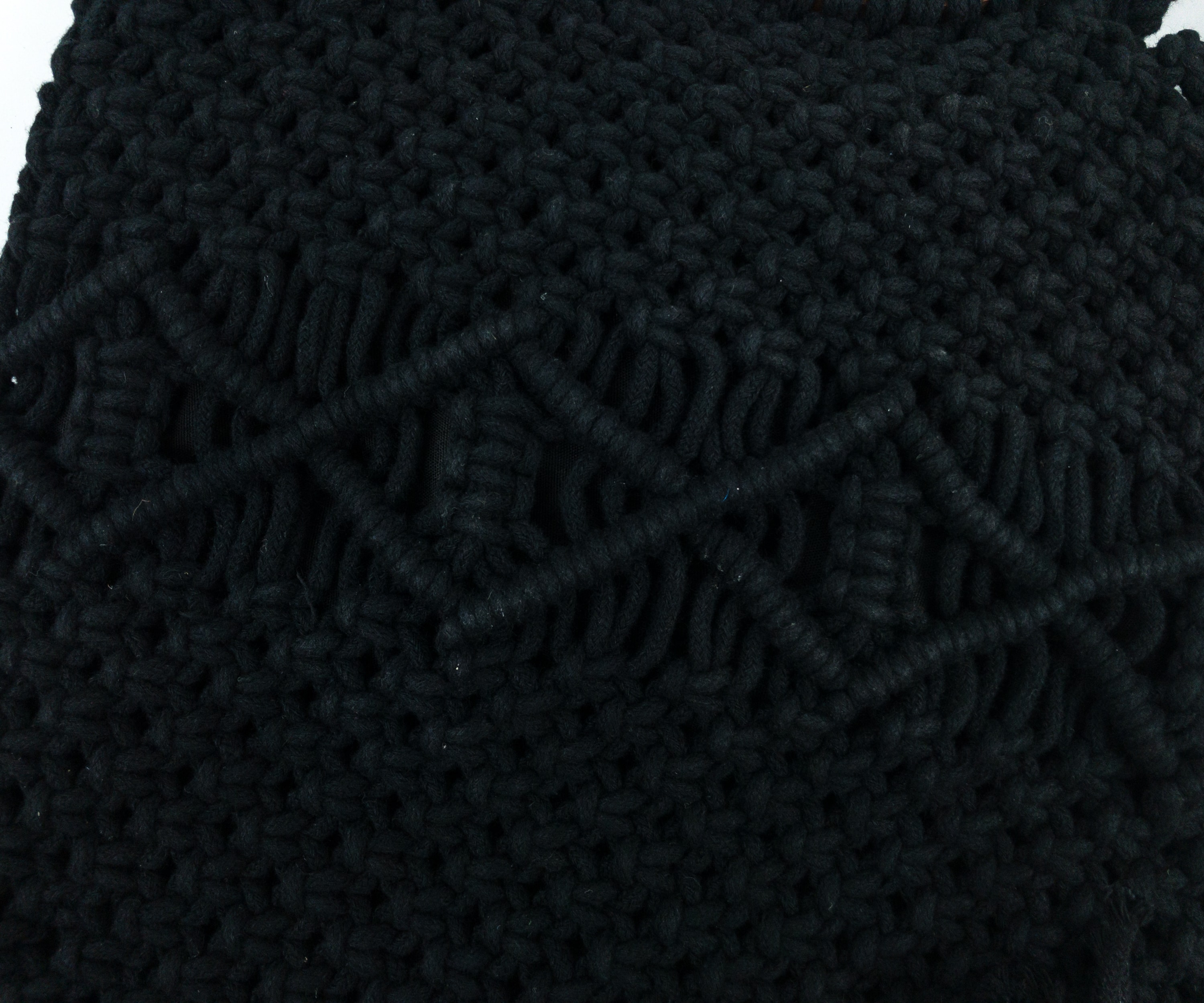 The weaved details are lovely. Looking at them, I can't help but think of how talented the makers are!
Missoni Home Rufus Terry Beach Towel ($220) This towel is really astonishing! I don't know but the patterns remind me of cabin houses and vacations!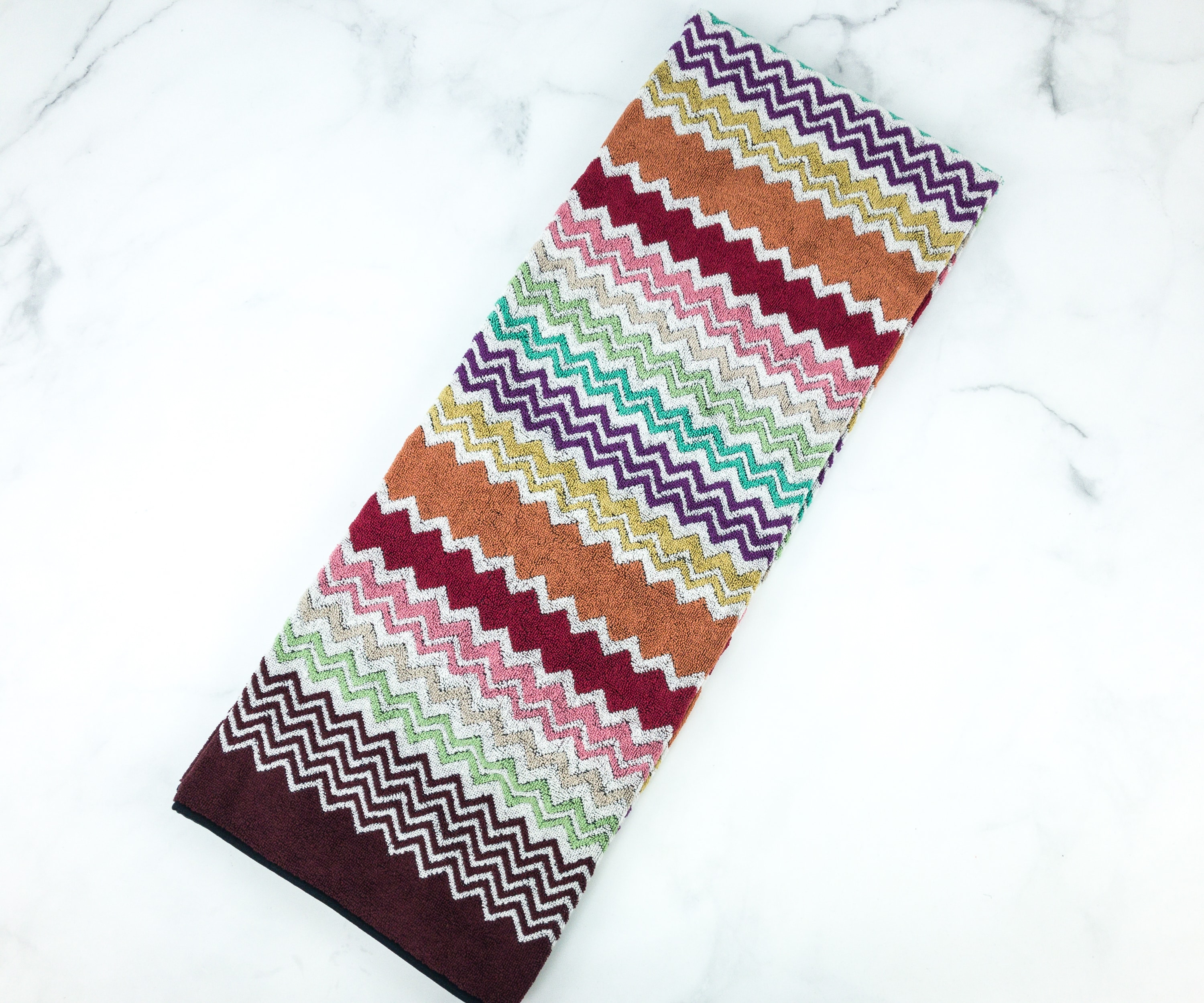 The towel is made of 100% cotton. It's really soft and absorbent, just the perfect companion when you want to go to the beach!
It measures 63″ x 35.5″, just enough to cover and dry you up after a refreshing swim.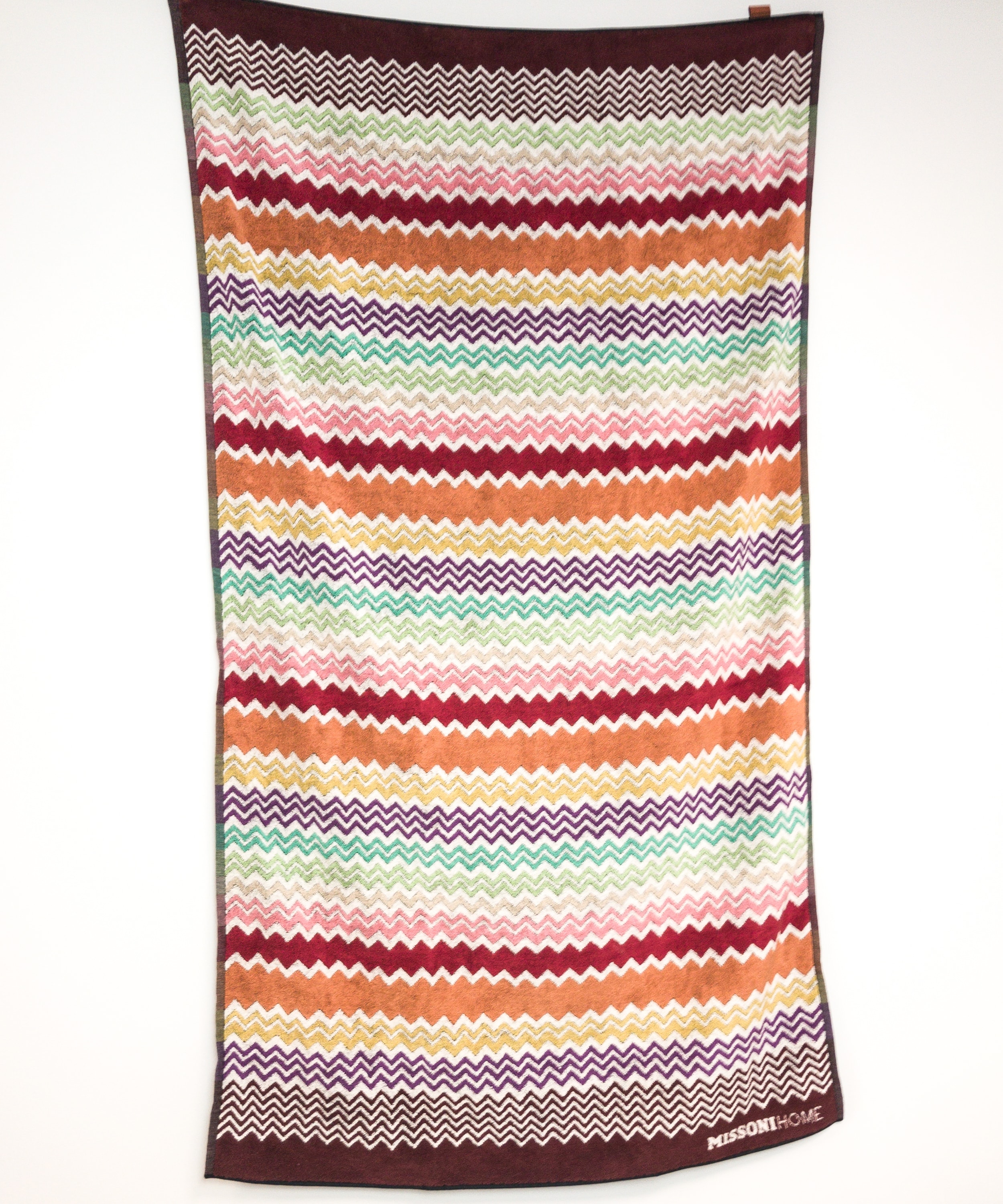 The made in Portugal towel can also be a perfect picnic or beach mat. Just enjoy watching the beautiful summer sky or the fun at the beach while lying or sitting down on grass or sand, protected by this nice piece. I love this towel, I think it's gorge, I think the retail $220 is way off base.
I am still obsessing over the contents of the quarter's Box of Style! It's a lot of fun and colors, and some of the items are as bright as the summer sun! I love the hoops. They really look good on me and they go well with many of my summer outfits too. The skincare item is a must have, I really love how it feels light on my skin, minus the greasy/oily feel, but it keeps my skin fully moisturized. The brow setter is nice as it kept my brows in place for a longer time. Of course, let's not forget the beautiful towel! It's fantastic and I can bring it anywhere, along with the crocheted bag. I truly enjoyed this quarter's items! I'm also looking forward to the next box, I know this box will continue to send me some things that are not only beautiful but also useful!
What was your favorite item in the Summer Box of Style?