Book of the Month YA is a monthly book subscription for YA fans. They release a list of 5 new YA books every month, and members can select which one they would like to receive. The selection usually includes fresh releases and up-and-coming authors. Expect a lot of YA fantasies, adventures, romances, and coming-of-age stories! Regular monthly membership costs $14.99, and if you wish to add extra books to your box, you can do so for $9.99 each.
DEAL: Book of the Month has a new coupon code to get your first book for $9.99 when you use code FLEX at checkout!
The box itself is in fuchsia pink, and it's so pretty. On the inside flap, it says "read your heart out."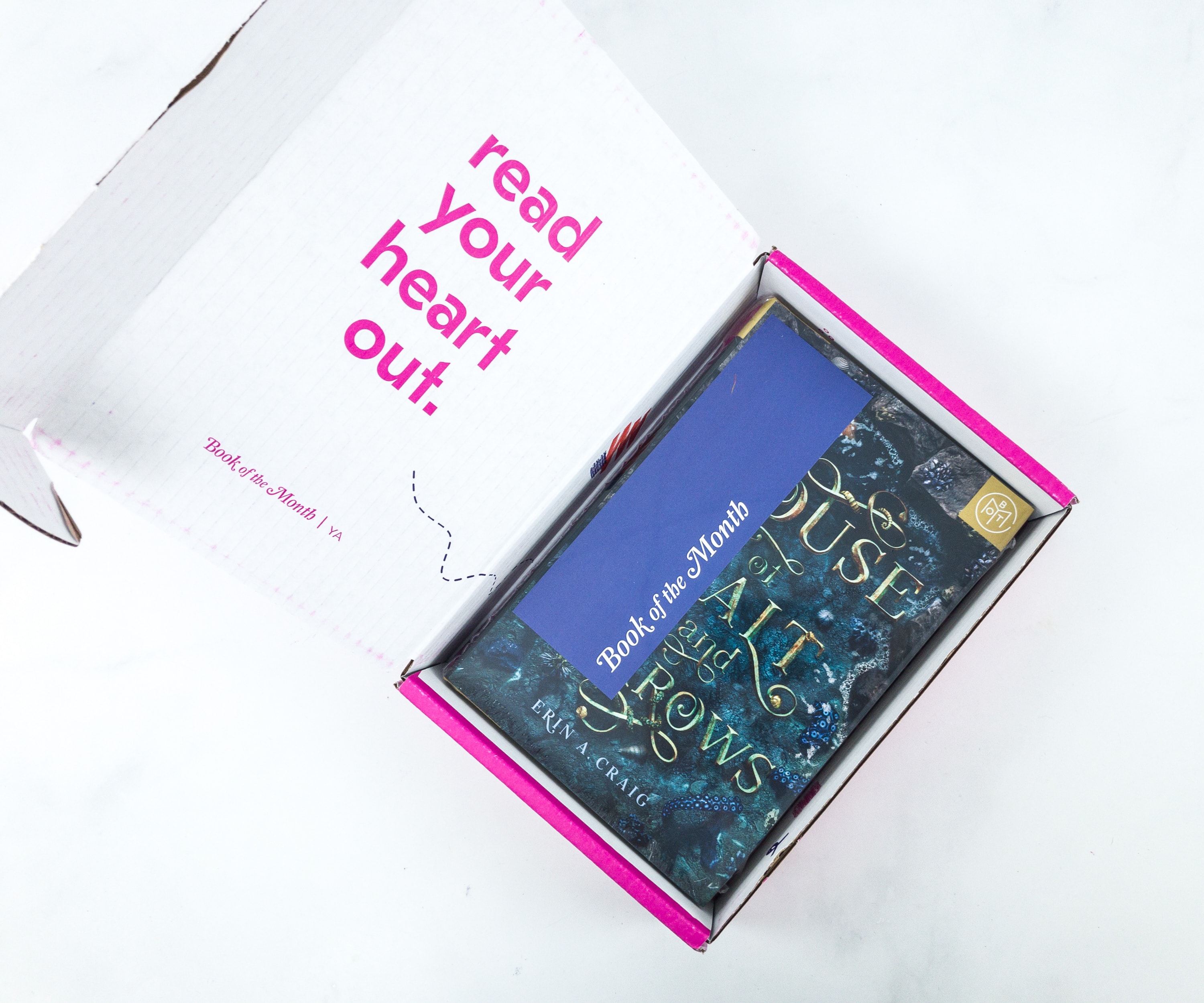 We got YA this month, but there are also other categories available from Book of the Month!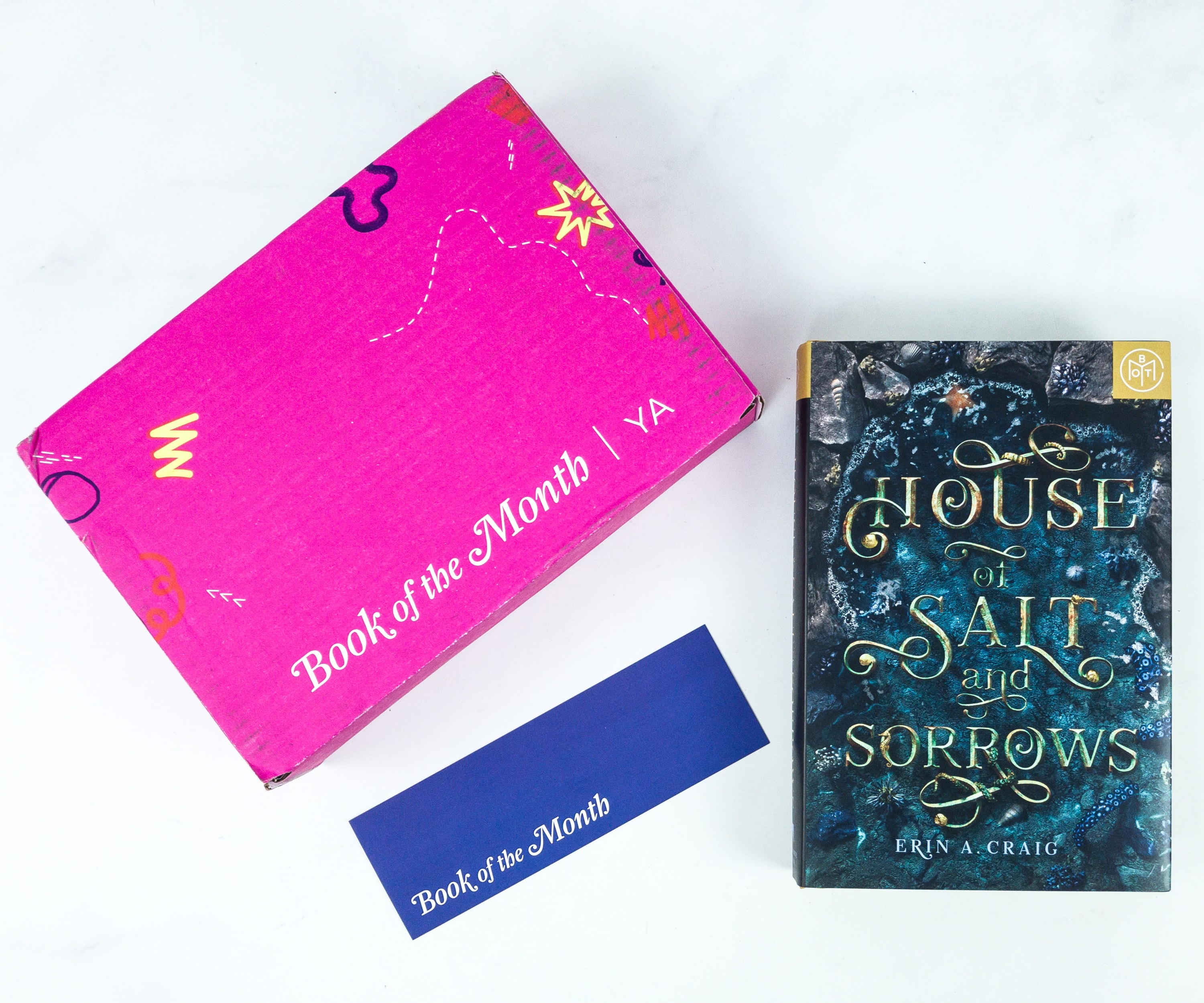 Everything in my box!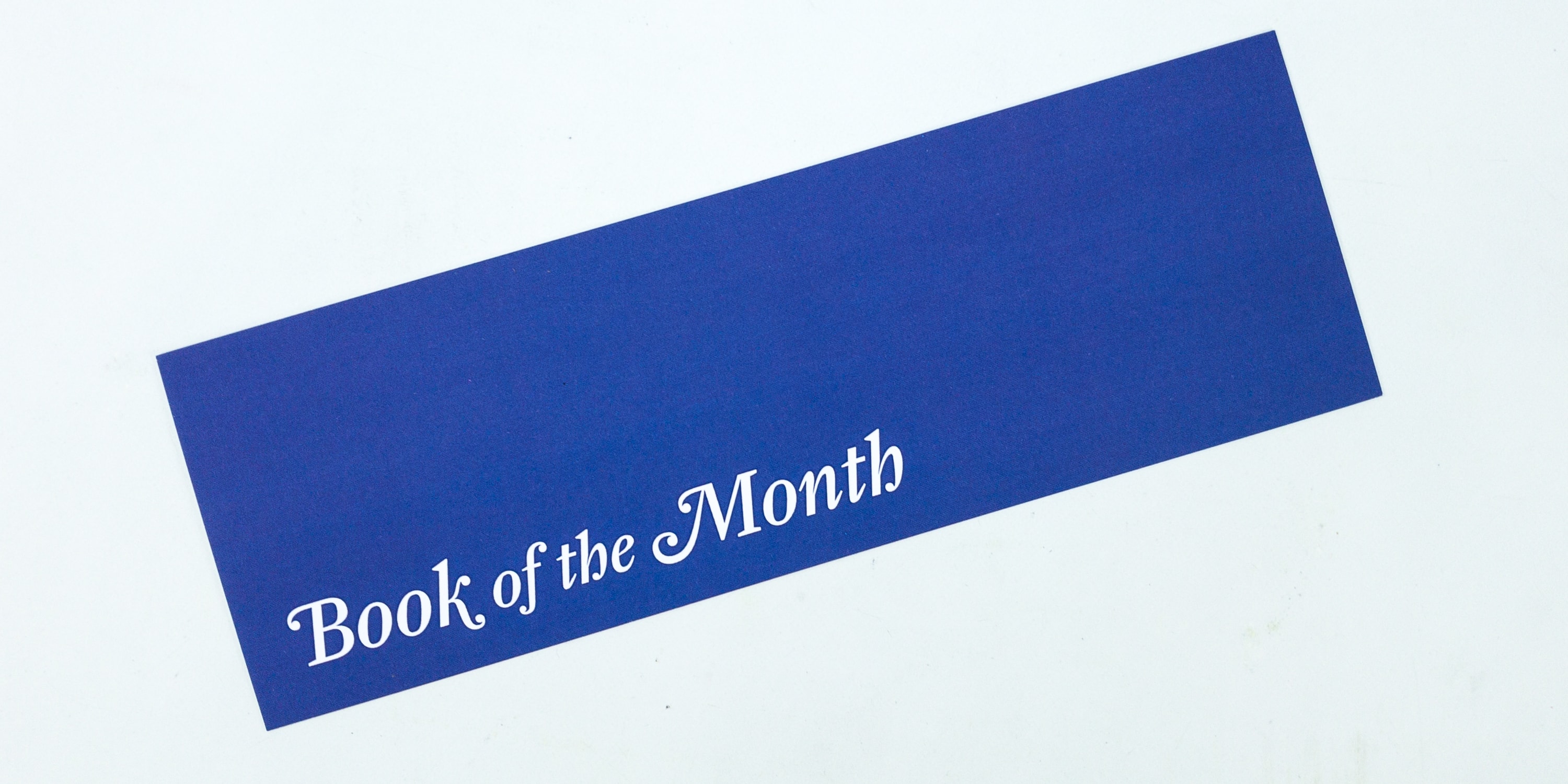 They included a blue bookmark featuring the subscription box name.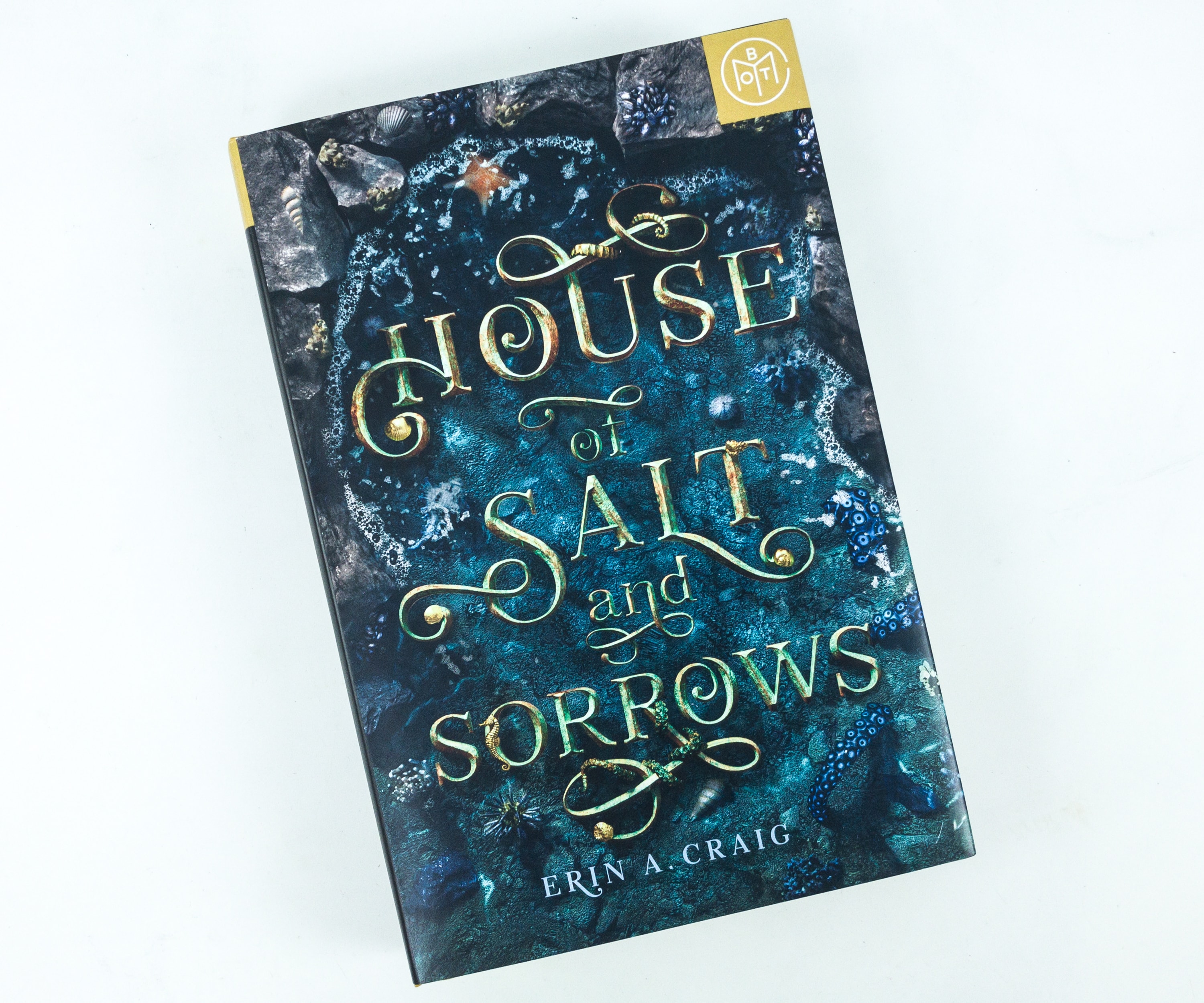 House Of Salt And Sorrows by Erin A. Craig ($15.19)
Get swept away in Erin A. Craig's mesmerizing House of Salt and Sorrows. As one by one her beautiful sisters mysteriously die on their isolated island estate, Annaleigh must unravel the curse that haunts her family. Be careful who you dance with. . . .

In a manor by the sea, twelve sisters are cursed.

Annaleigh lives a sheltered life at Highmoor with her sisters and their father and stepmother. Once there were twelve, but loneliness fills the grand halls now that four of the girls' lives have been cut short. Each death was more tragic than the last–the plague, a plummeting fall, a drowning, a slippery plunge–and there are whispers throughout the surrounding villages that the family is cursed by the gods.

Disturbed by a series of ghostly visions, Annaleigh becomes increasingly suspicious that her sister's deaths were no accidents. The girls have been sneaking out every night to attend glittering balls, dancing until dawn in silk gowns and shimmering slippers, and Annaleigh isn't sure whether to try to stop them or to join their forbidden trysts. Because who–or what–are they really dancing with?

When Annaleigh's involvement with a mysterious stranger who has secrets of his own intensifies, it's a race to unravel the darkness that has fallen over her family–before it claims her next. House of Salt and Sorrows is a spellbinding novel filled with magic and the rustle of gossamer skirts down long, dark hallways. Get ready to be swept away.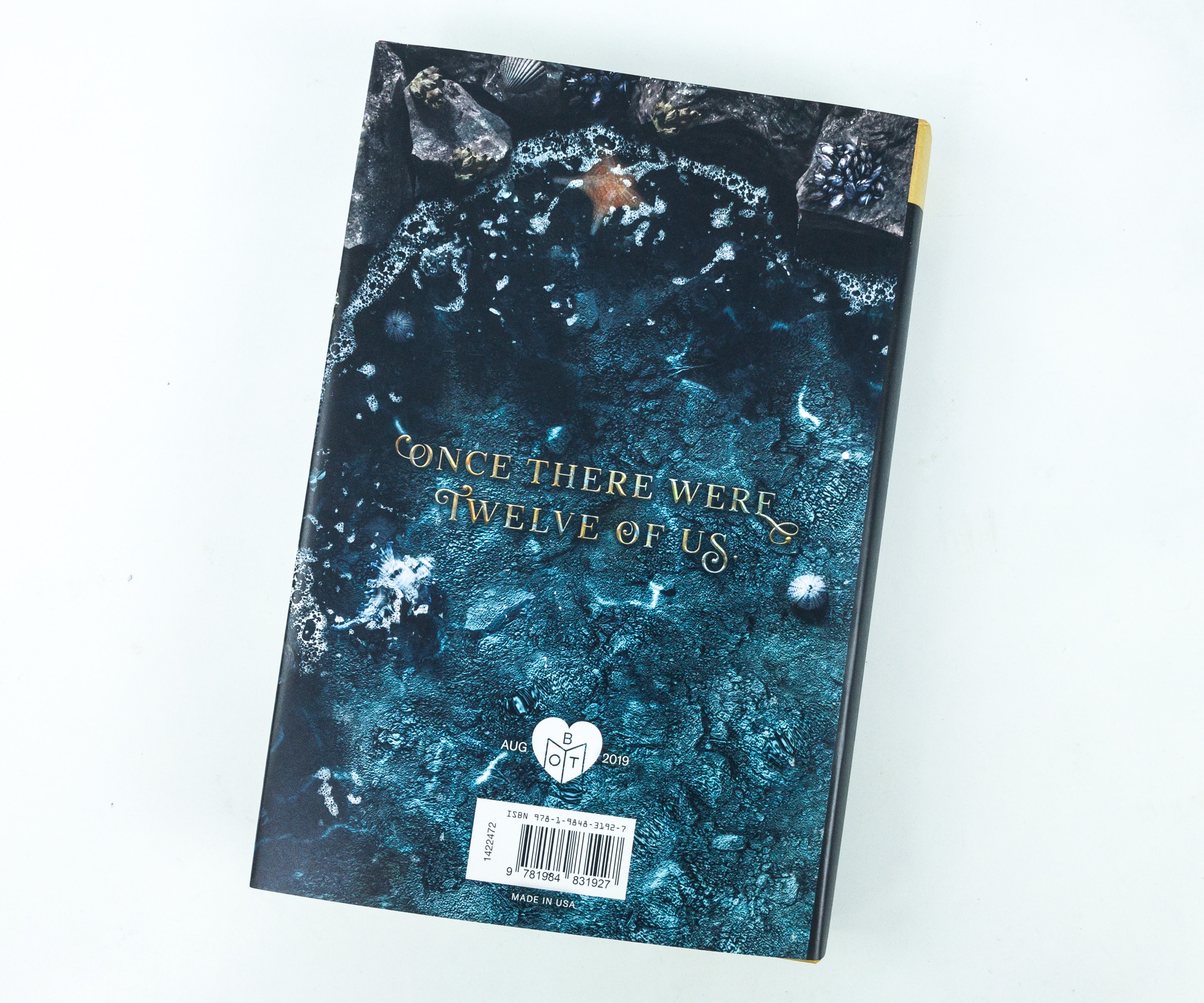 We received the book with a customized BOTM book jacket! At the back, there's a sentence that easily sparked our curiosity: "Once there were twelve of us."
The synopsis is on the inner flap of the book jacket. From this, you could easily tell it's going to be a dark fairy tale.
It's a retelling of the popular German fairy tale The Twelve Dancing Princesses, perfect for fans of fantasy YA or even thriller and horror. The characters are well fleshed out, especially the main character Annaleigh, who is easy to empathize with.
The sweet romance is a cherry on top. The pace was brisk and the story was vividly rendered, leaving us spellbound.
We love getting books that live up to every promise, and this one is a great example. The story had the perfect mix of thriller and fantasy, topped by elements of romance. It was skillfully written and the author should be applauded for it! If you love YA fiction just like us, Book of the Month YA is for you. They always have a wonderful selection of fresh YA reads, and you can even select which one you actually want to receive. If YA is not your genre, make sure to check out their other book offerings!
What do you think of this month's book selections?