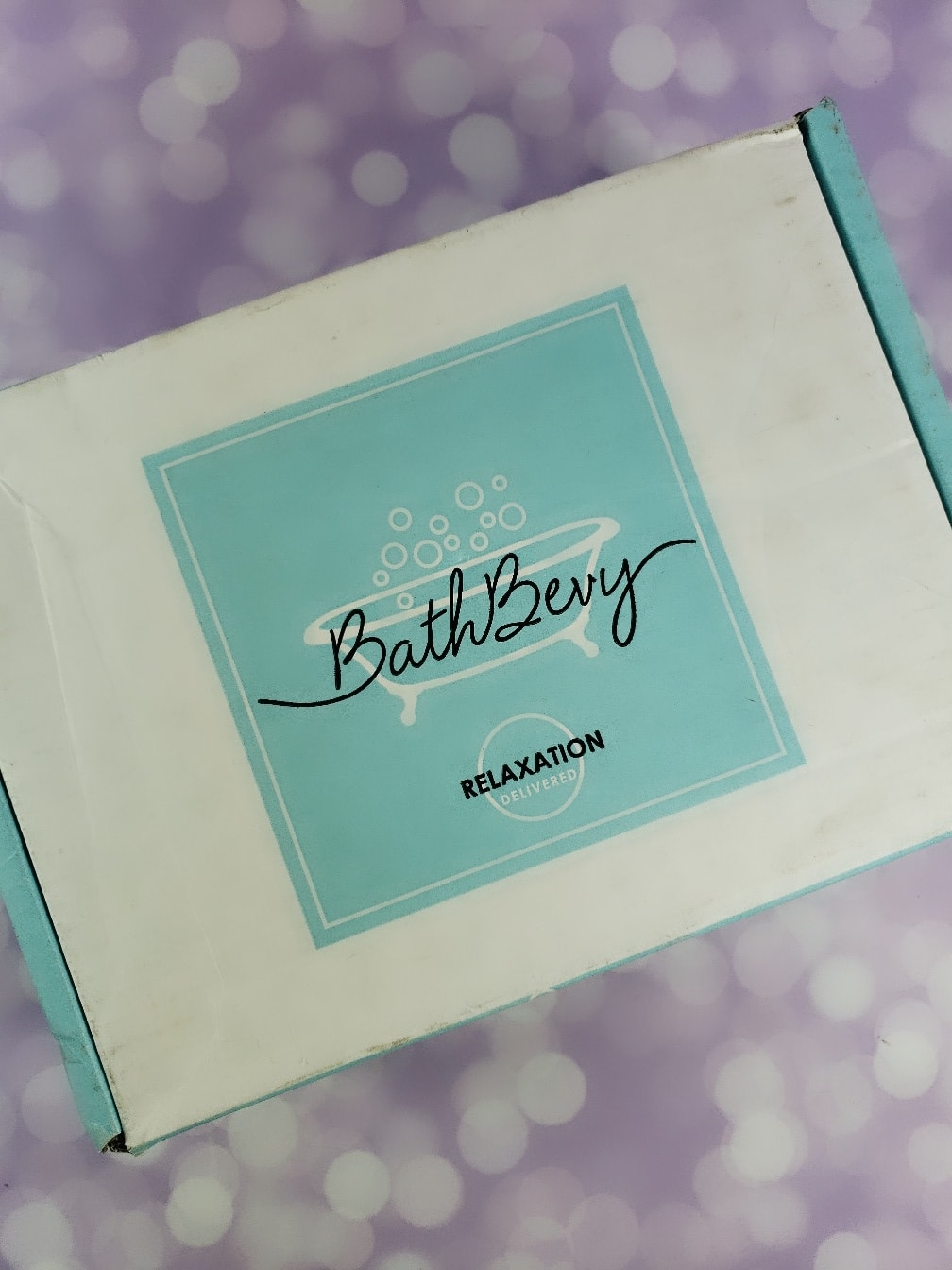 Bath Bevy is a monthly bath product subscription box. You'll receive a box full of bath products like bath bombs, salts, soaks, bubbles, scrubs and more – all that's left to do is to just add water! So many great items in these boxes and they always smell fantastic.
DEAL: Save $4 on your first box!. Use coupon code HELLO10.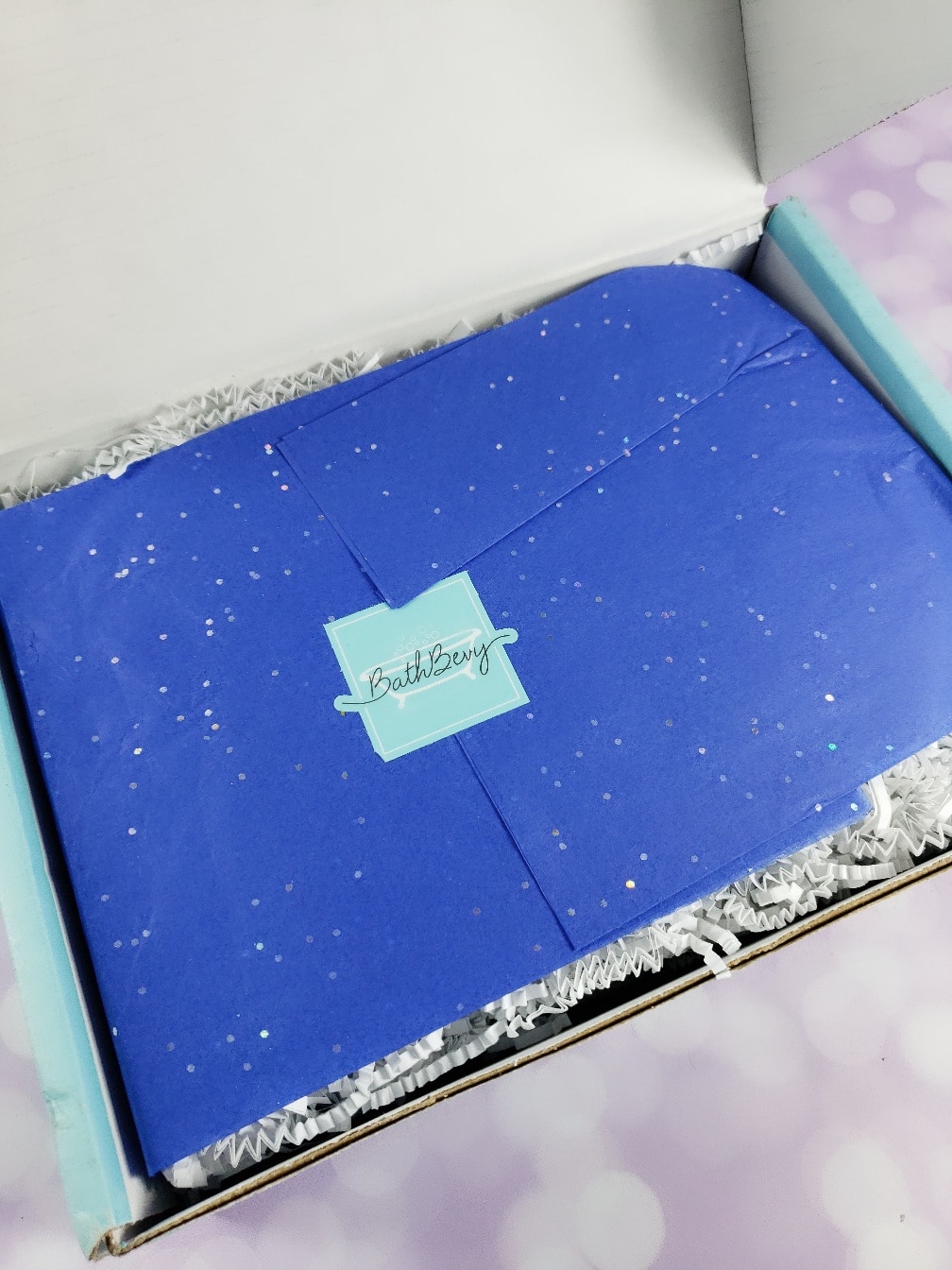 The items were packed with blue sparkly paper and cushioned with white squiggles!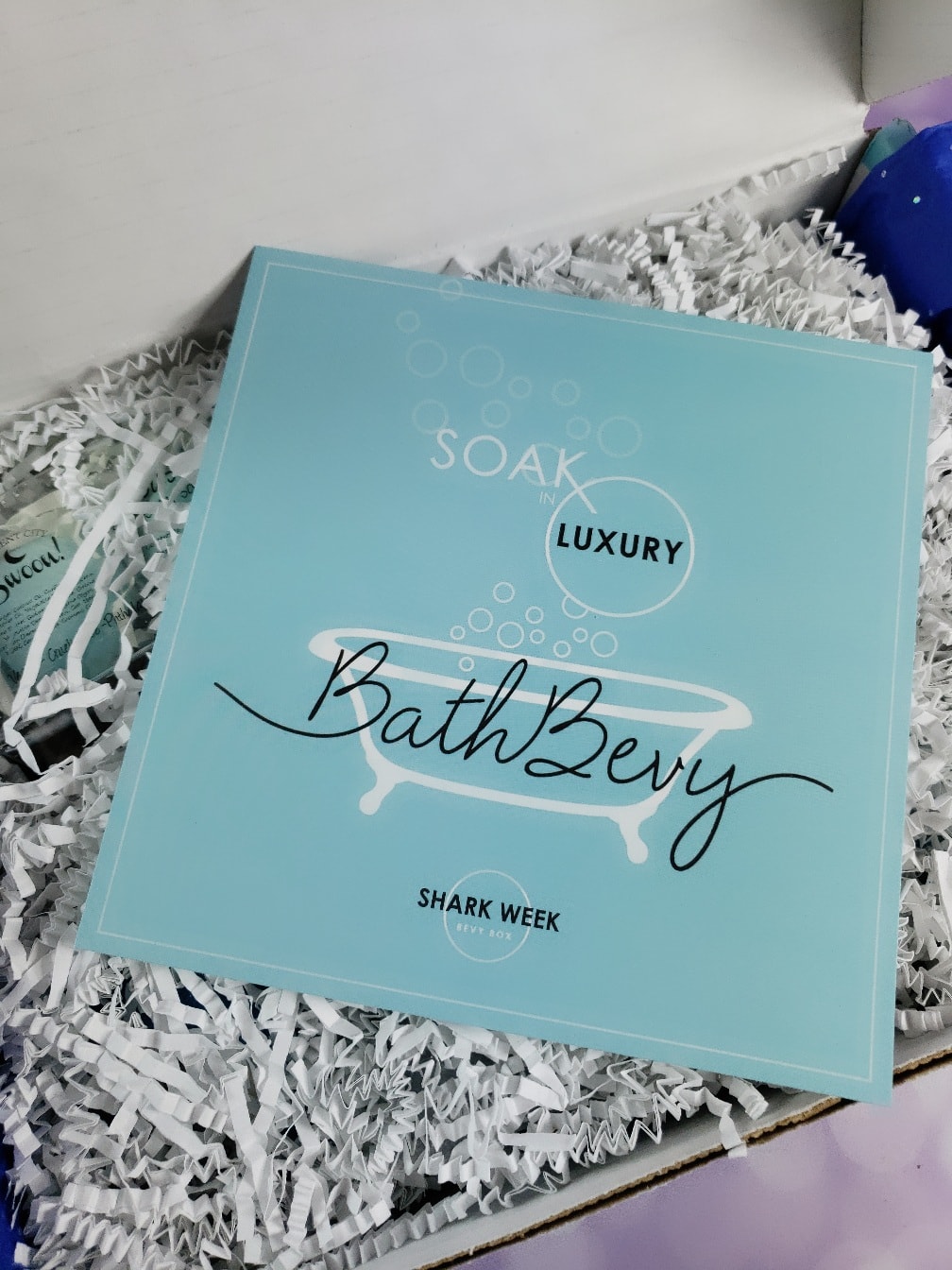 The June theme is SHARK WEEK.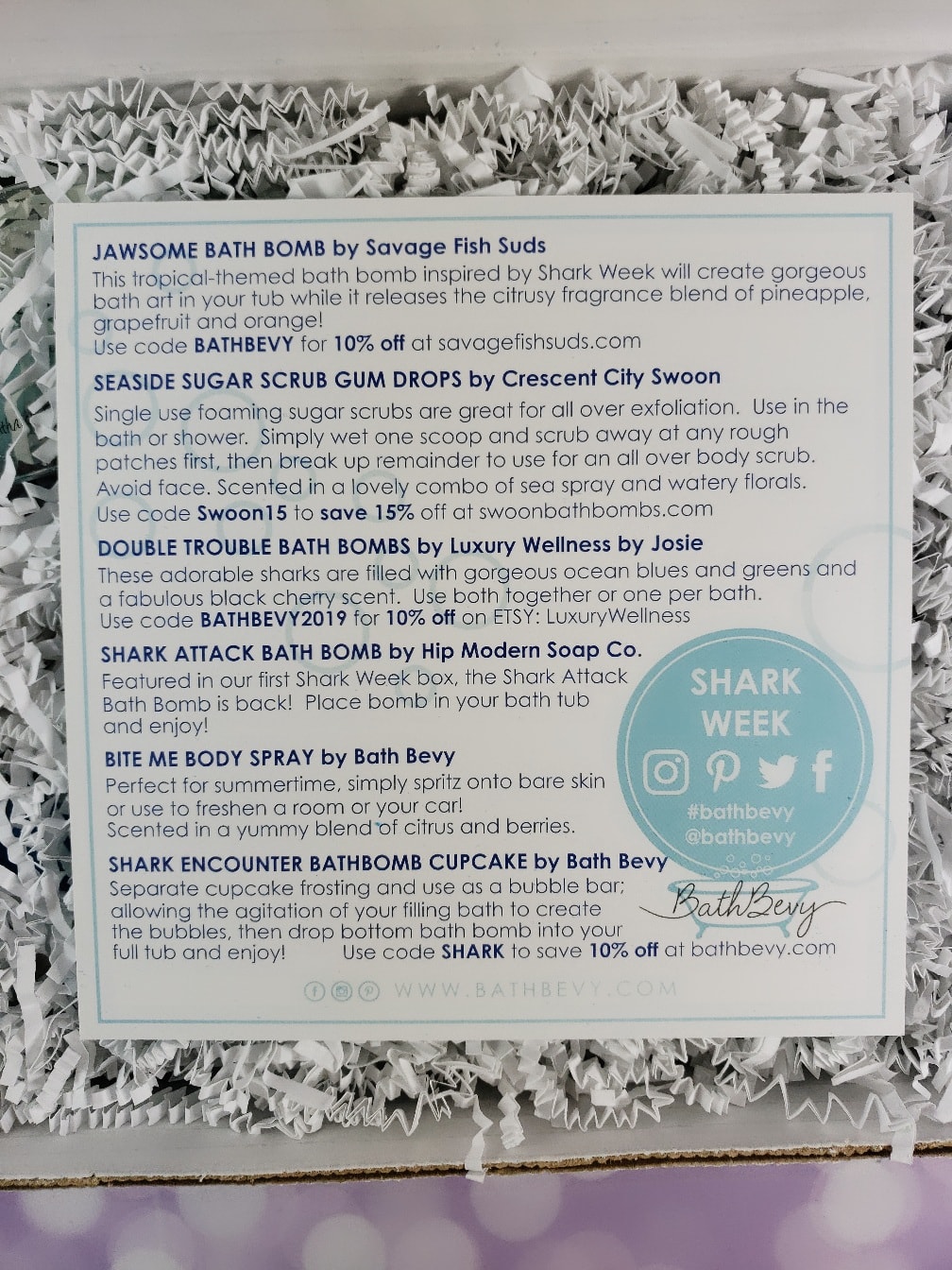 The box includes an information card that gives us a rundown of all the items in the box.
Everything in my Shark Week Bath Bevy Box!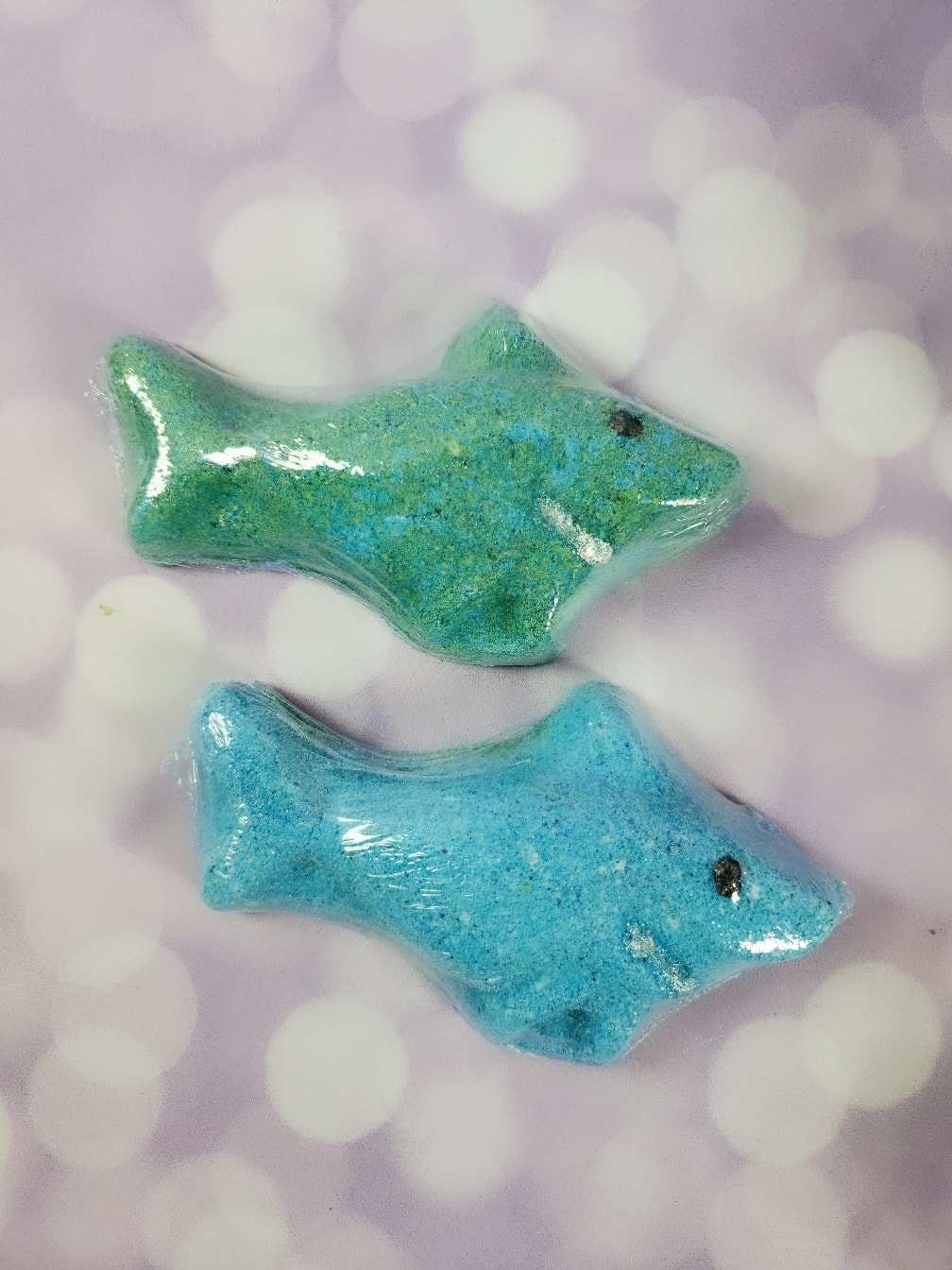 Luxury Wellness by Josie Double Trouble Bath Bombs ($7) I got two shark-shaped bath bombs dubbed Double Trouble! They didn't bring me any troubles though, just pure relaxation because they both smell so good and they gave my bath a nice color.
Bath Bevy Shark Encounter Bathbomb Cupcake ($7.95) Here's another bath bomb, and this time it's shaped like a cupcake… with a shark on top! The upper part, or the "frosting," can be separated and used as a bubble bar. The rest of the cupcake can go straight into your bath!
Hip Modern Soap Co. Shark Attack Bath Bomb ($6.96) The next bath bomb gave my bath a vivid blue hue! I reminded me of the beauty of the ocean. The scent is quite relaxing as well, and it even made my skin feel hydrated after use.
Crescent City Swoon Seaside Sugar Scrub Gum Drops ($5.97) These round objects look like they are tasty gumdrops, but unfortunately, they're not edible. They are actually sugar scrubs for exfoliation! One piece is enough for the whole body and can be used whether in the bath or in the shower. The sea-inspired scent made these scrubs even more enticing!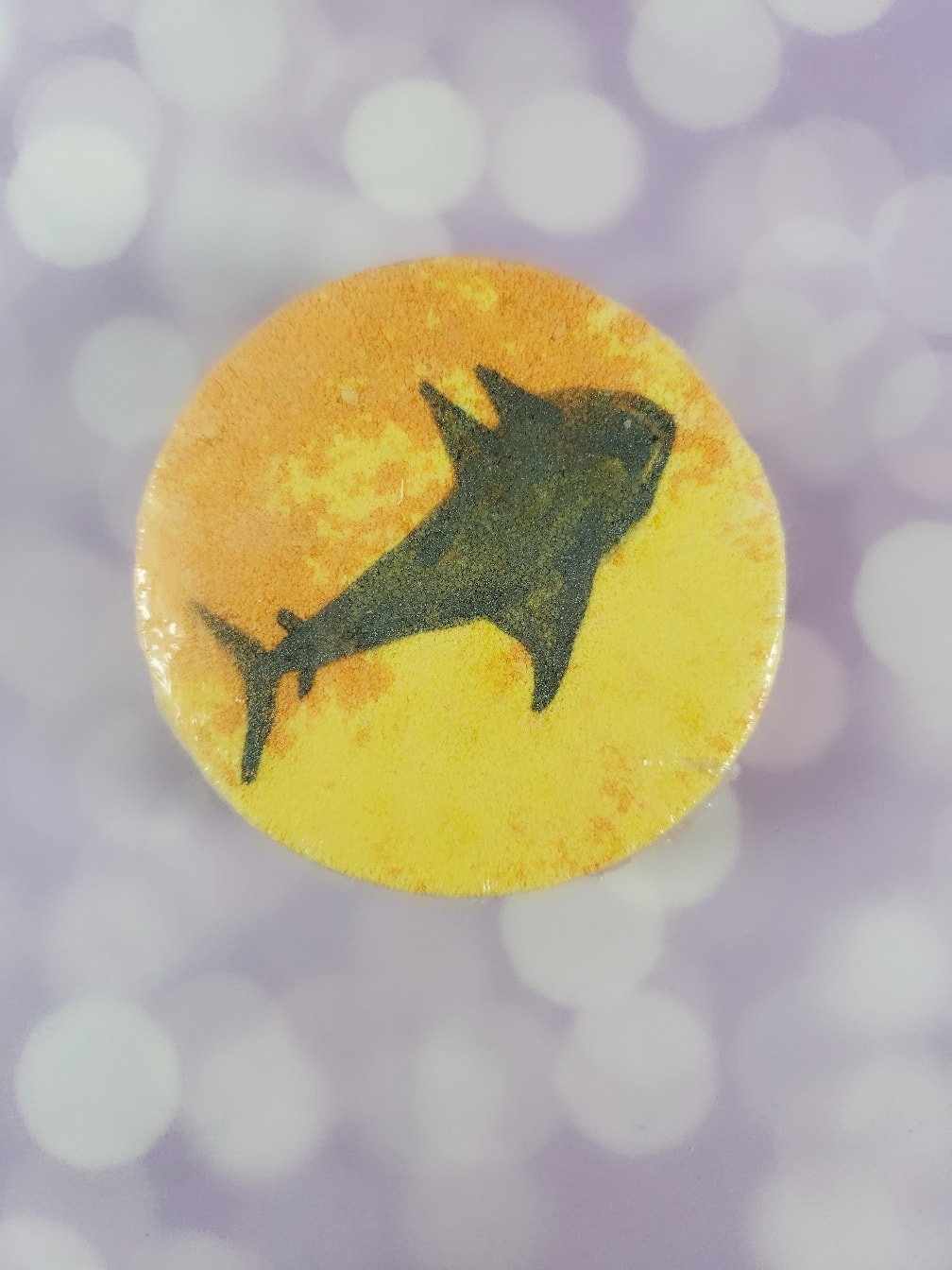 Savage Fish Suds Jawsome Bath Bomb ($7.95) It's a tropical-themed bath bomb, with a shark design on top. It definitely boosted my bath time, and it also made me smell citrusy good!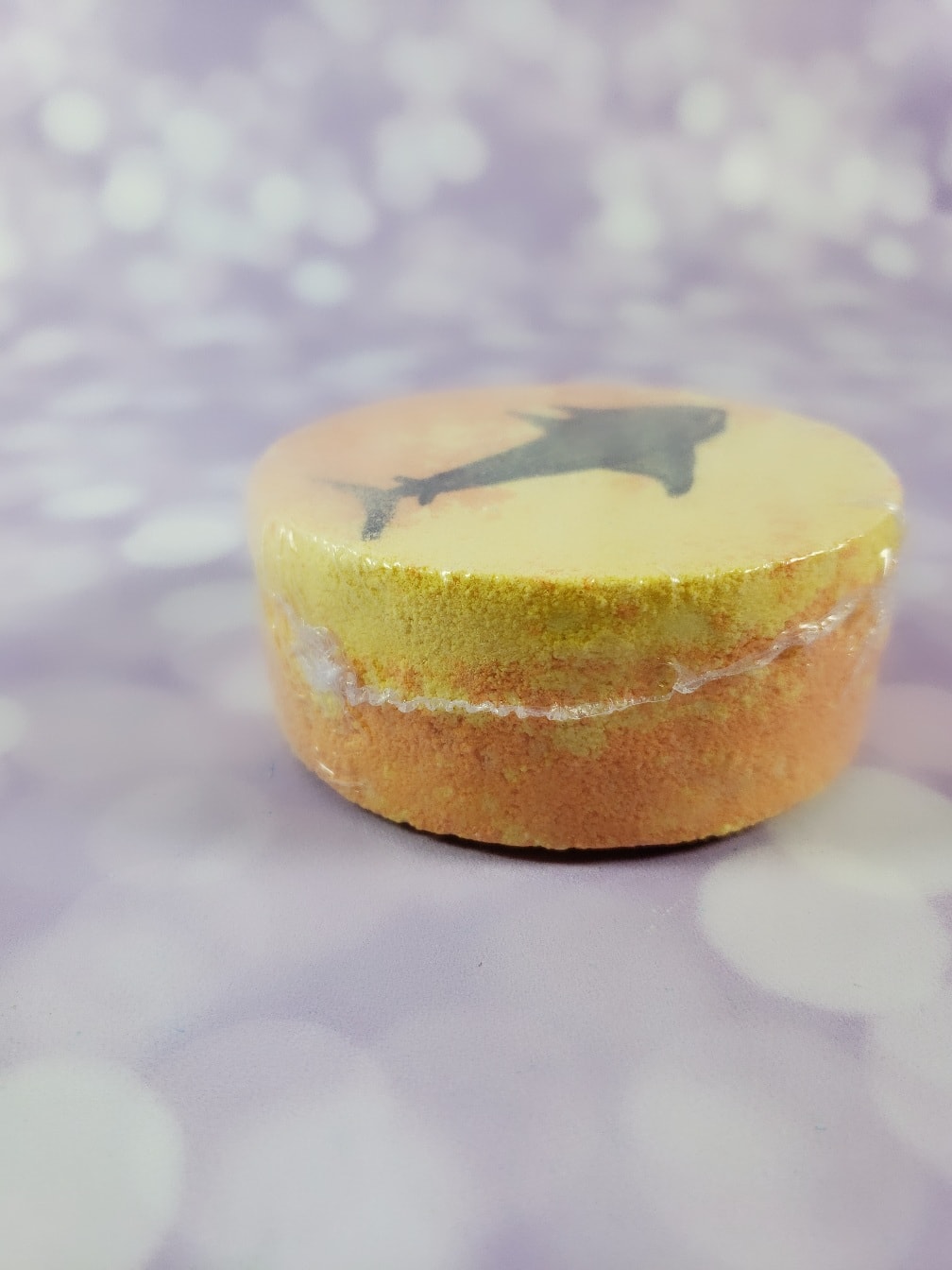 It looks like a big tablet!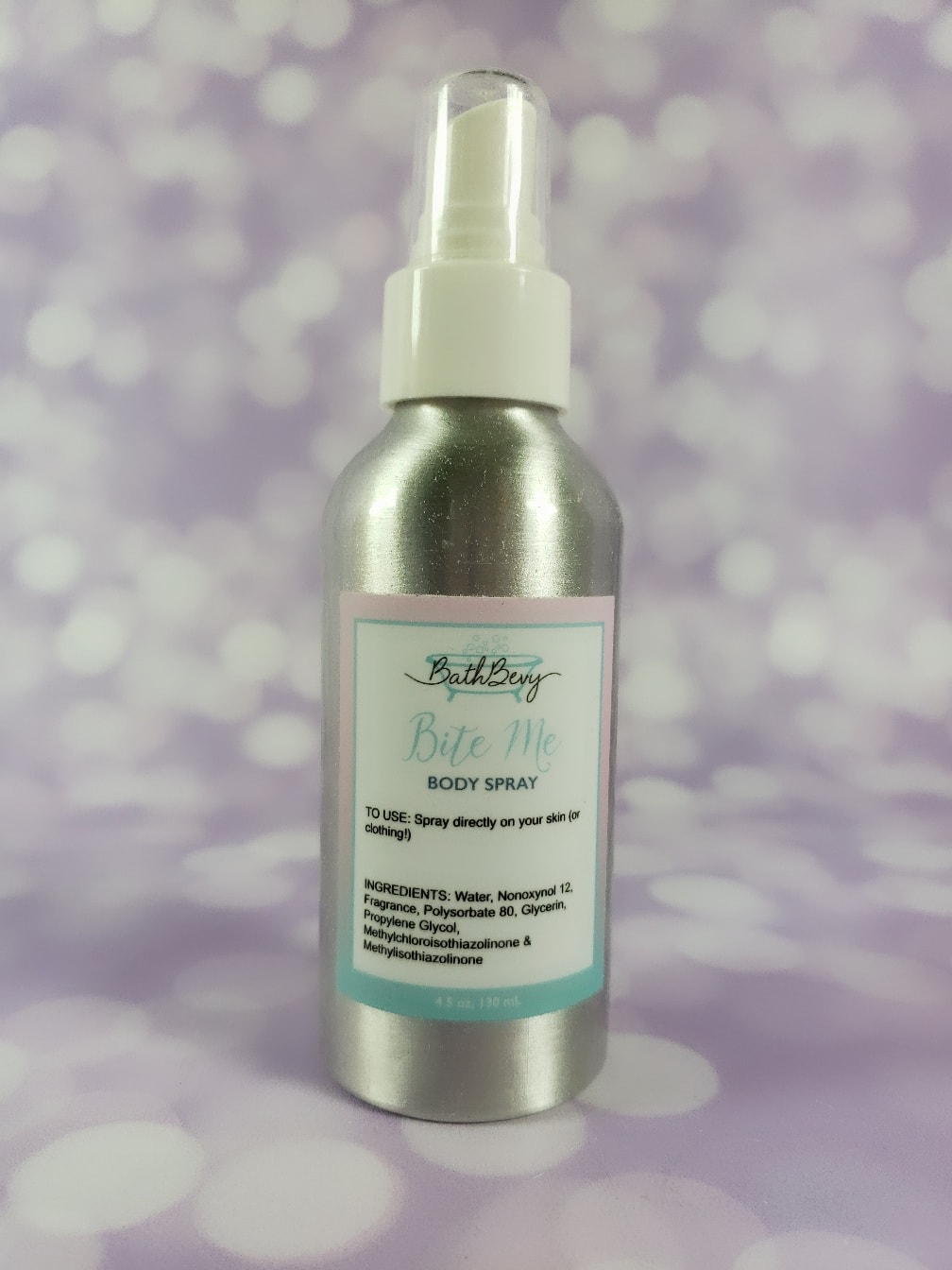 Bath Bevy Bite Me Body Spray ($9.95) This body spray smells citrusy as well! It has notes of lime and orange with a hint of berry and cherry, as well as leafy green and sweet vanilla accents. I like it!
I got a fresh bunch of bath bombs from Bath Bevy this month! They all smelled wonderful and they made bath time more relaxing. I even got several pieces of sugar scrubs, which I really find useful for exfoliation. They even included a body spray, which scent appeals to me so much! If you're like me who loves bath time and enjoys trying out different bath items, this might be the subscription you're looking for. Each month, they come up with a different theme, and it makes every box more exciting!
Did you love this month's box?