Adults & Crafts is a monthly subscription box that brings DIY crafts for adults. For only $33 per month, you'll get a box full of materials to create an awesome crafts project. This box arrived and was super heavy, I was a bit afraid of what might be asked of me.
DEAL: Save 10% on your first box! Use coupon code  HELLOSUB.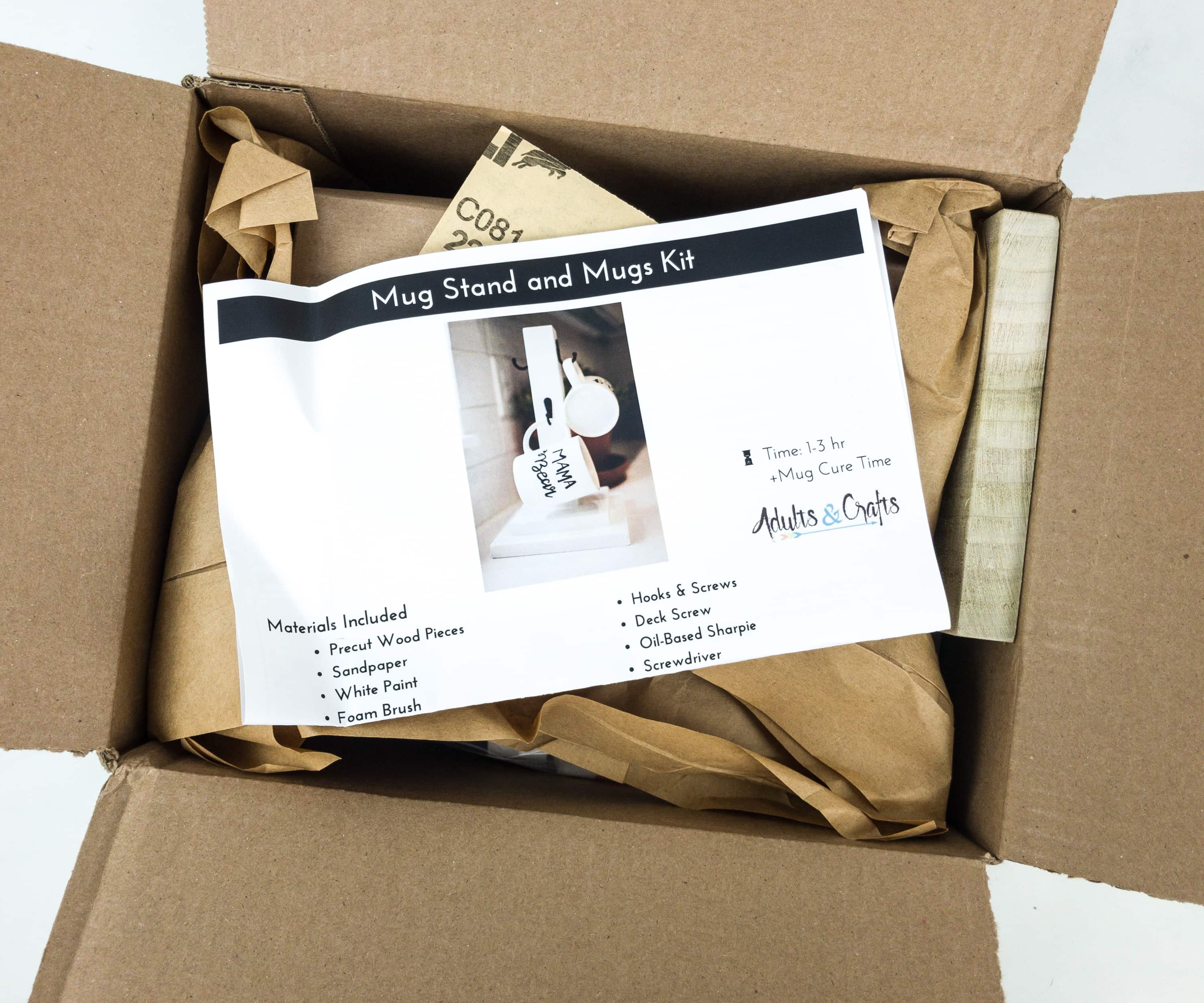 The tools and materials are neatly stacked in a cardboard box. An instruction leaflet is lying on top.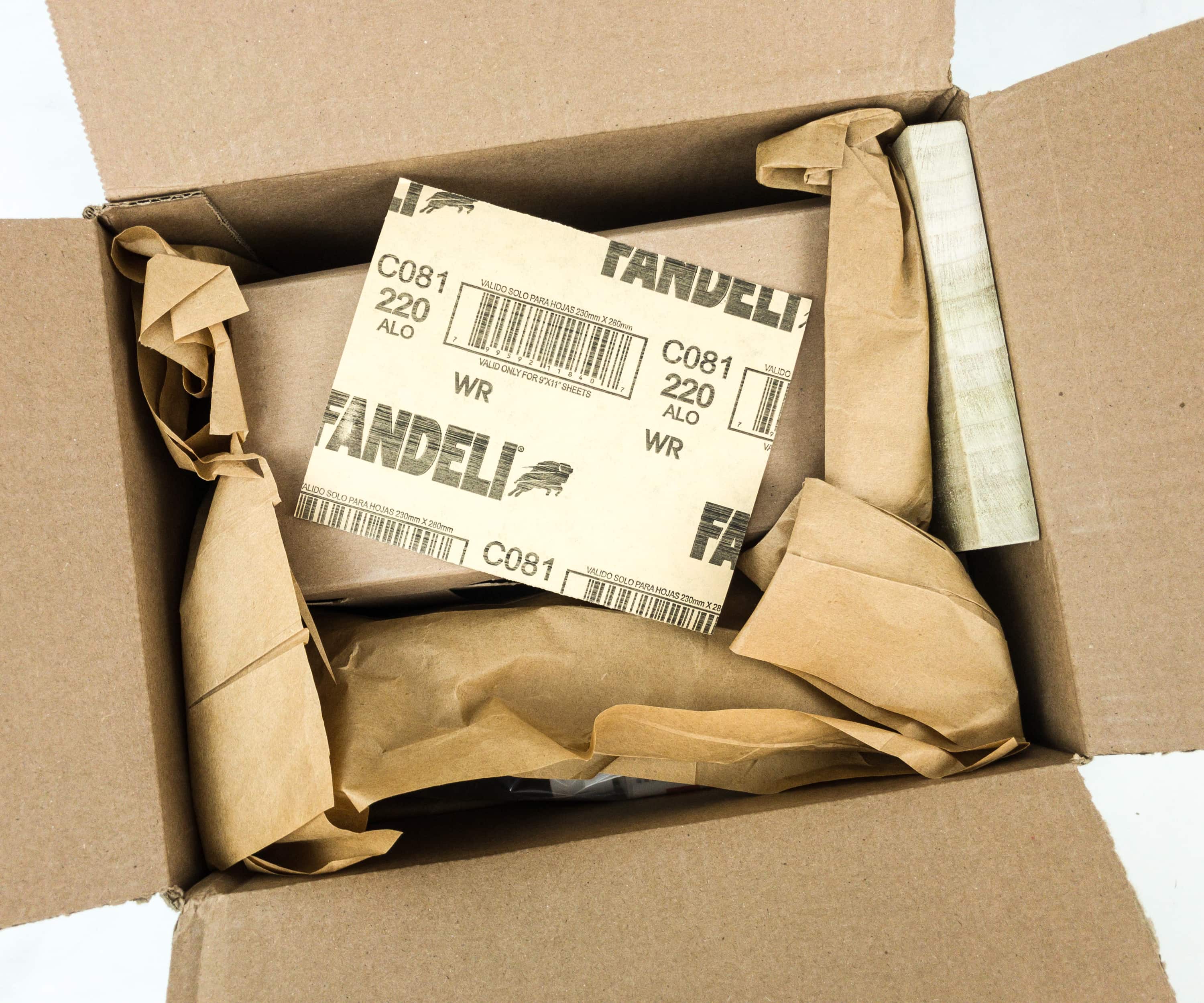 As promised, they gave me a complete set including sandpaper.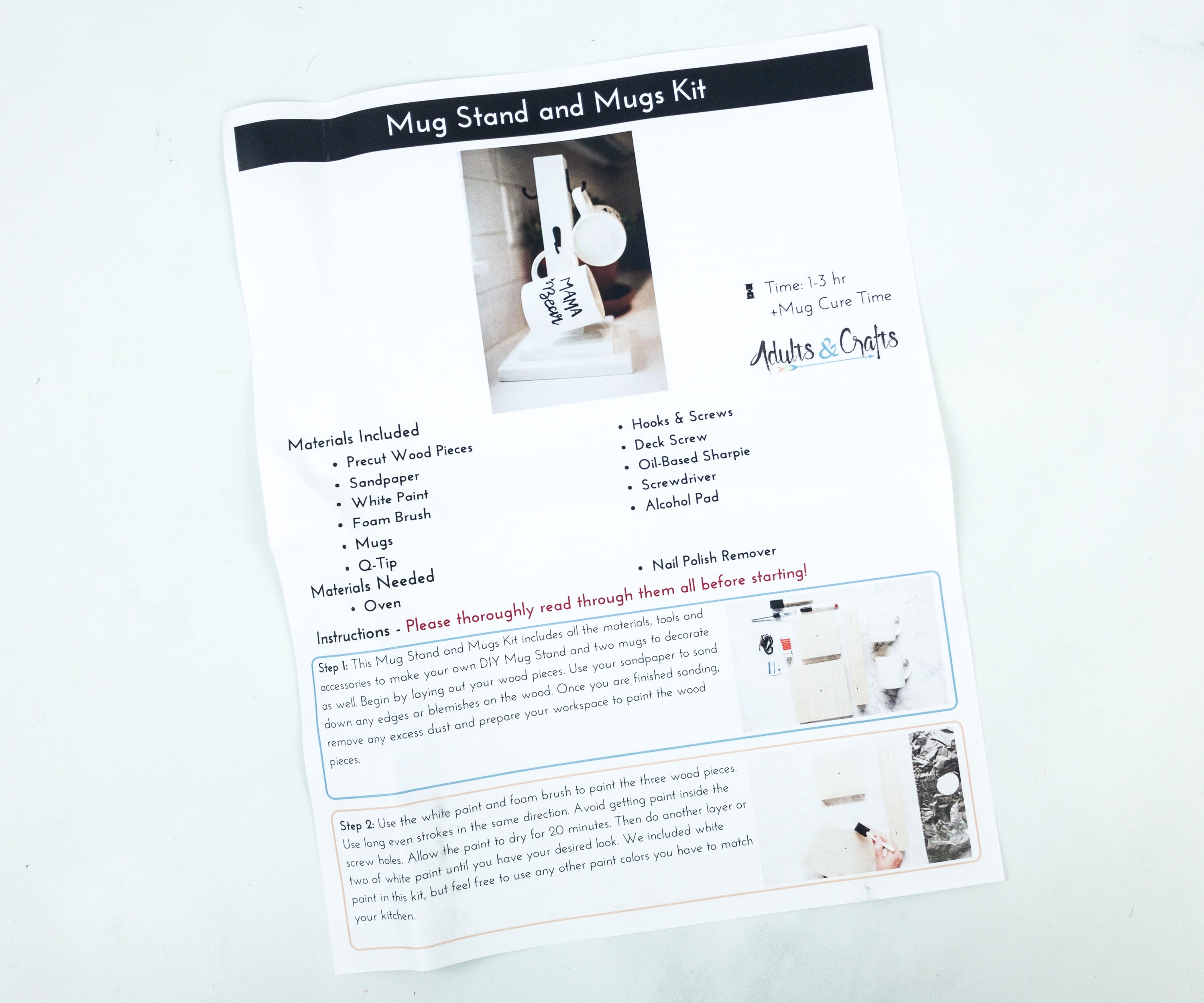 On the leaflet are a list of instructions and materials needed. They were easy to follow because they were written in detail.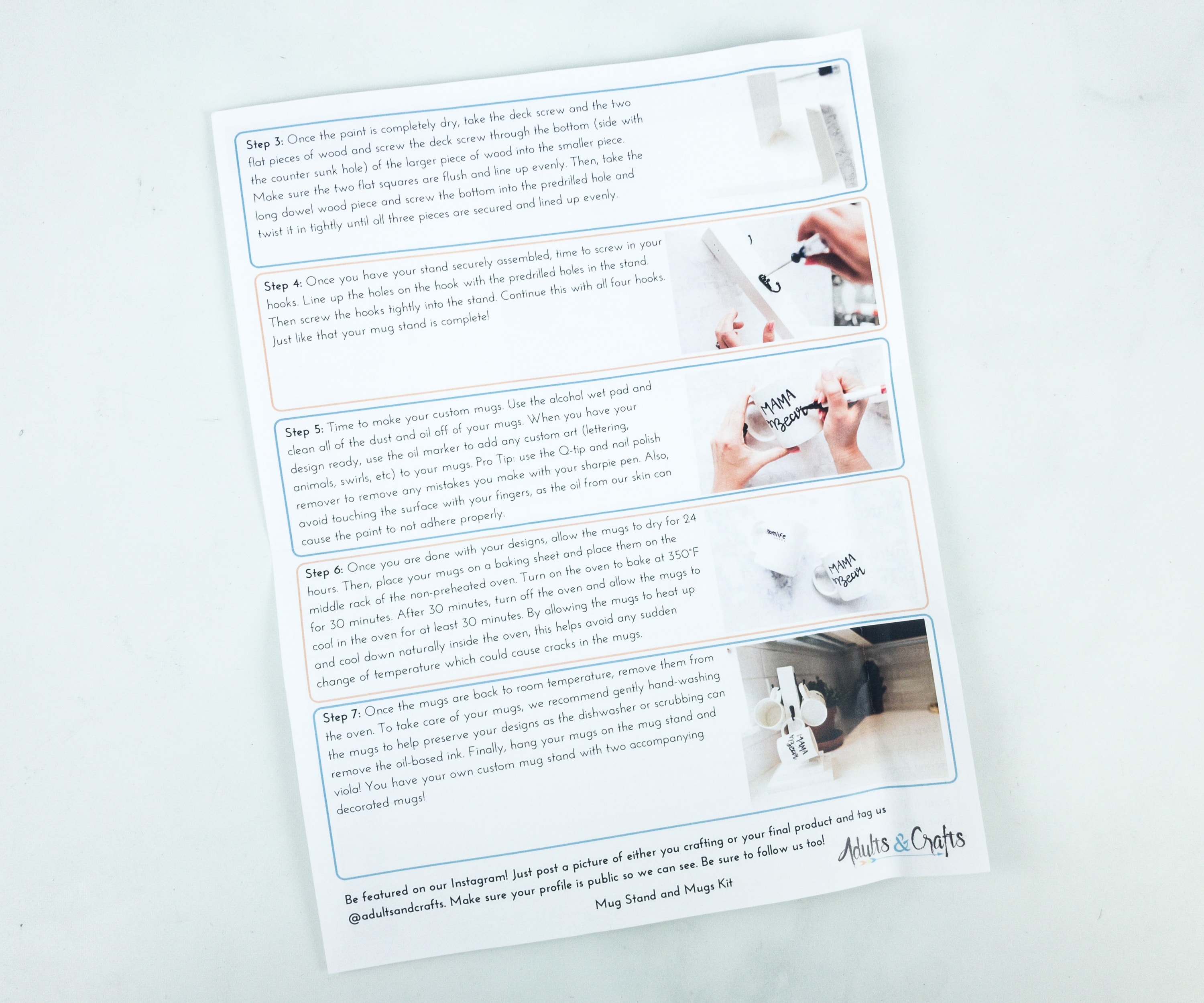 There are also corresponding illustrations for every step of the process so it was easy to monitor if I was doing it correctly or not.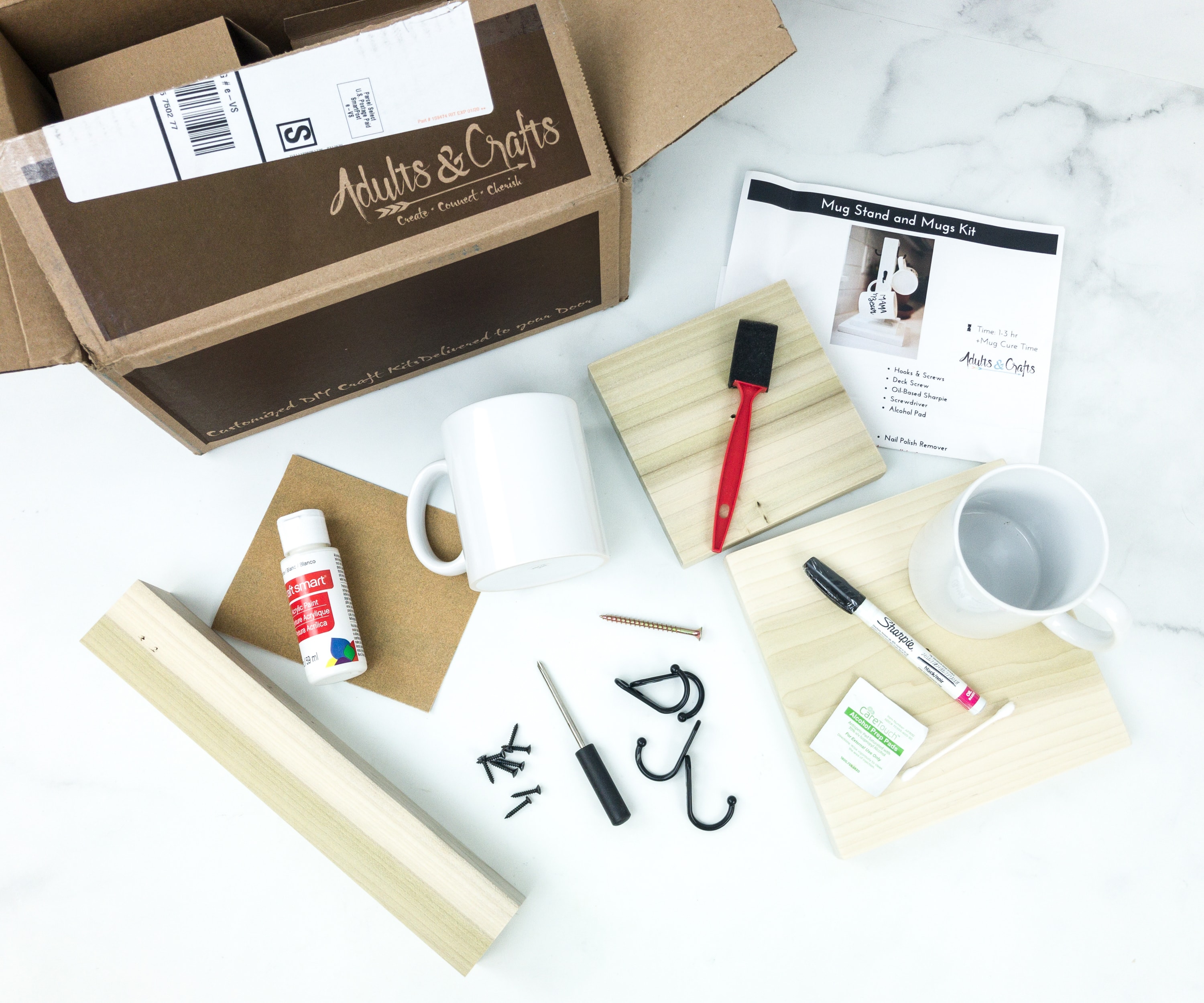 Everything in my box!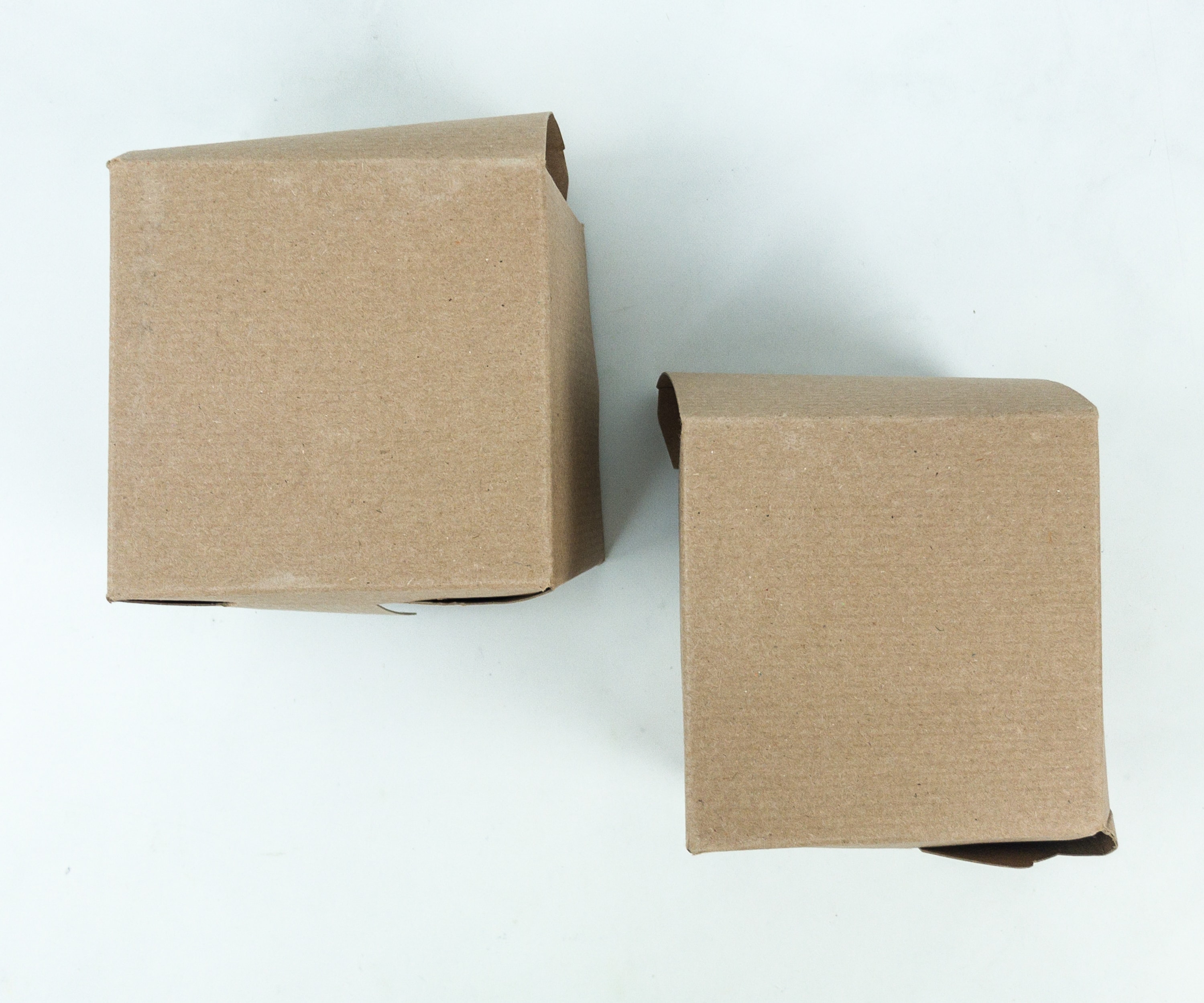 The mugs arrived in individual brown boxes.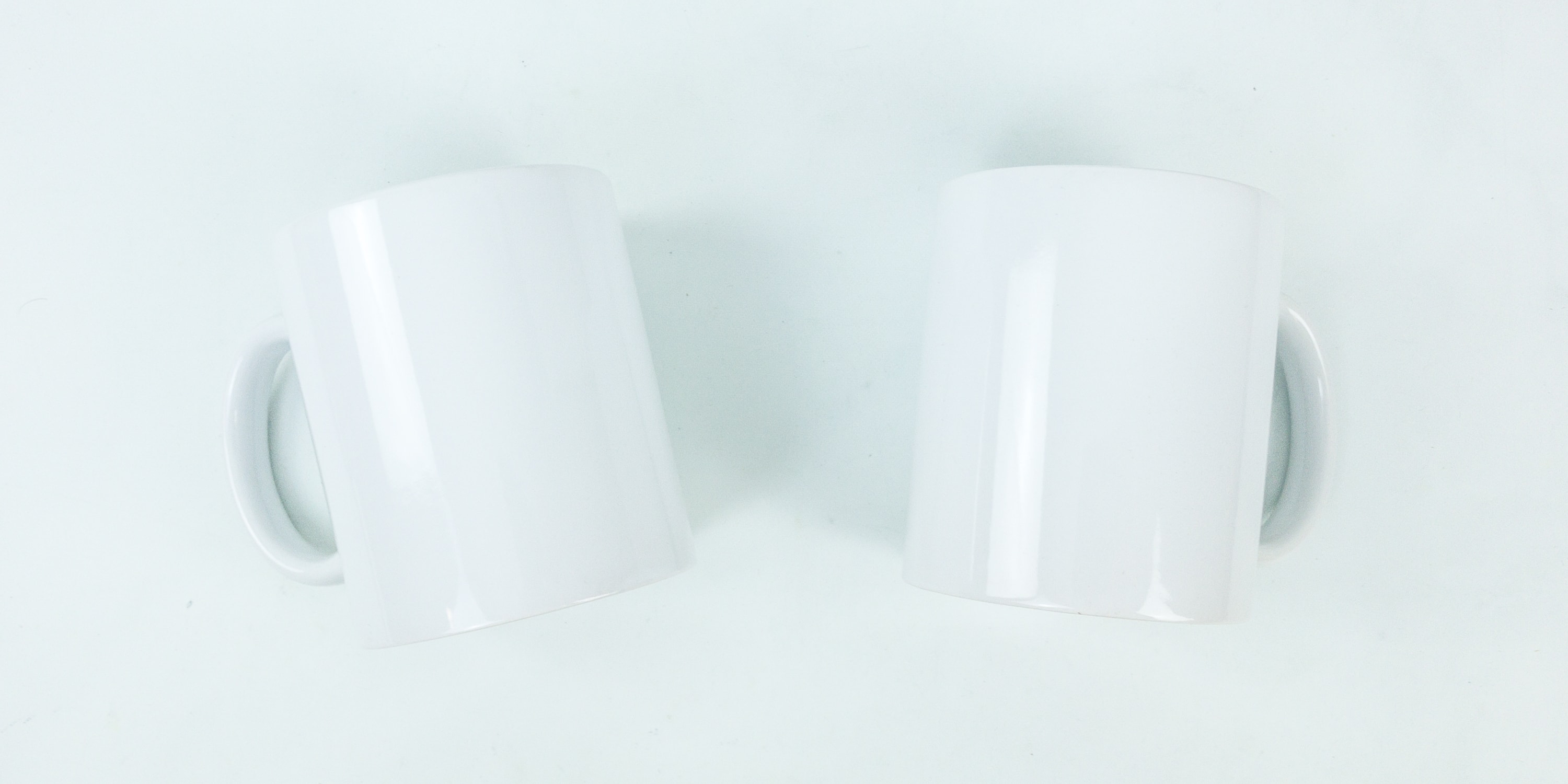 There they are! Both mugs are immaculate, and we'll be decorating them later in this project.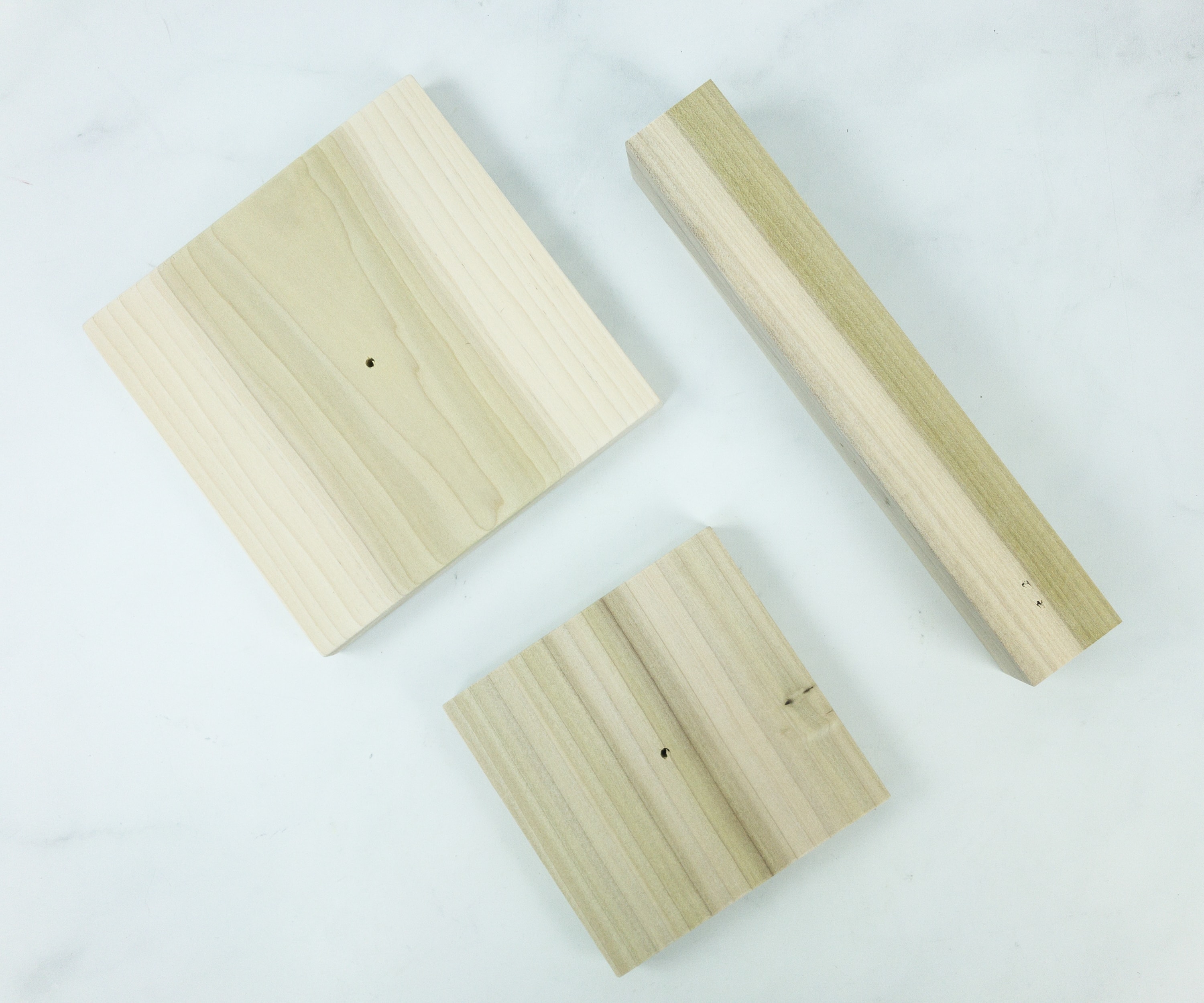 For the stand, we received 3 pieces of precut wood pieces. There are 2 squares in different sizes and one rectangular block.
Also included in the kit are a foam brush, white paint, hooks and screws, deck screw, and screwdriver.
For decorating the mugs, we got an oil-based Sharpie. There's also an alcohol pad, which we'll need to clean the surface of the mug before doodling on it, and a q-tip, to help erase mistakes if there will be any.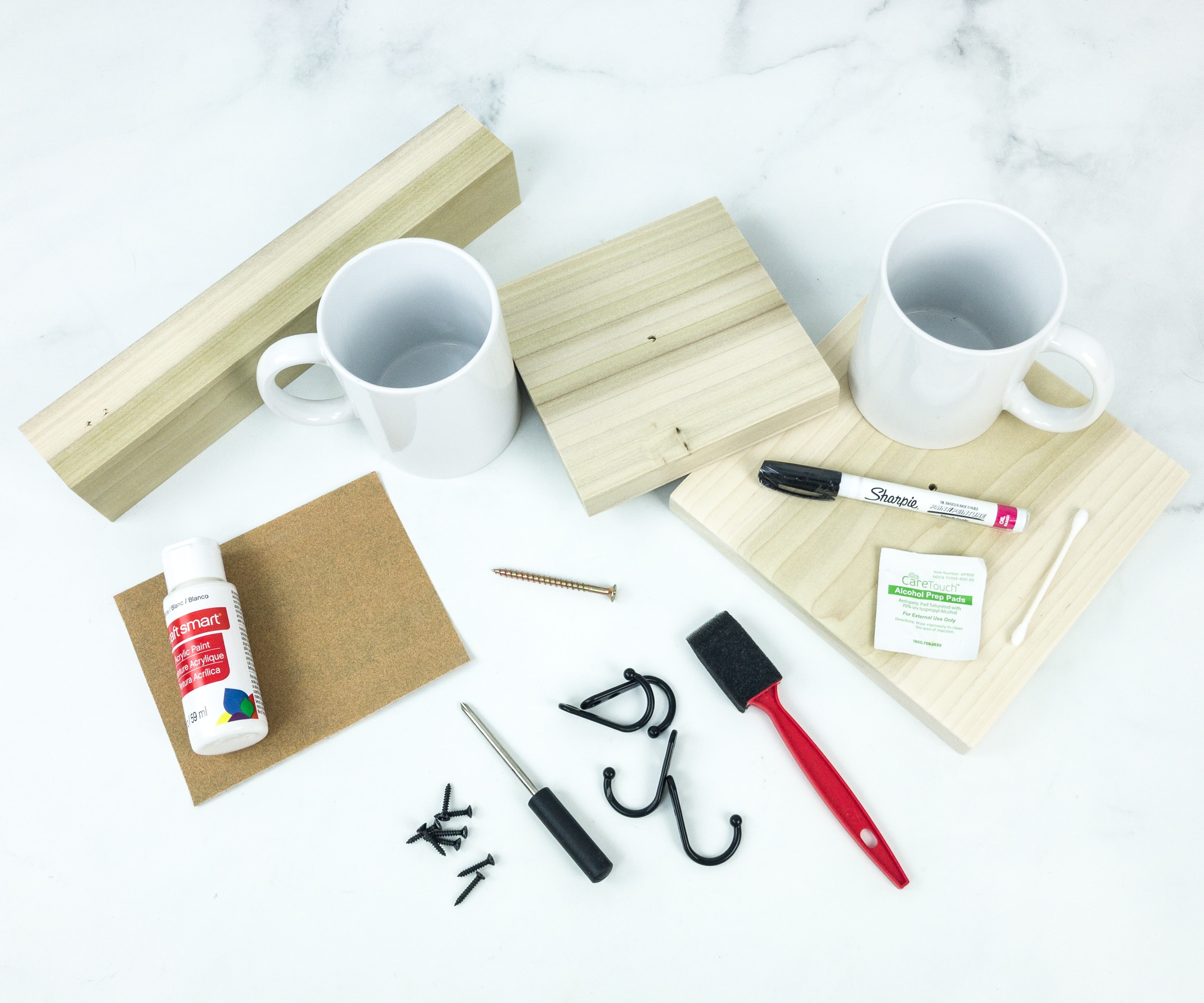 Everything we need is here. The only things we need from home are a nail polish remover and an oven.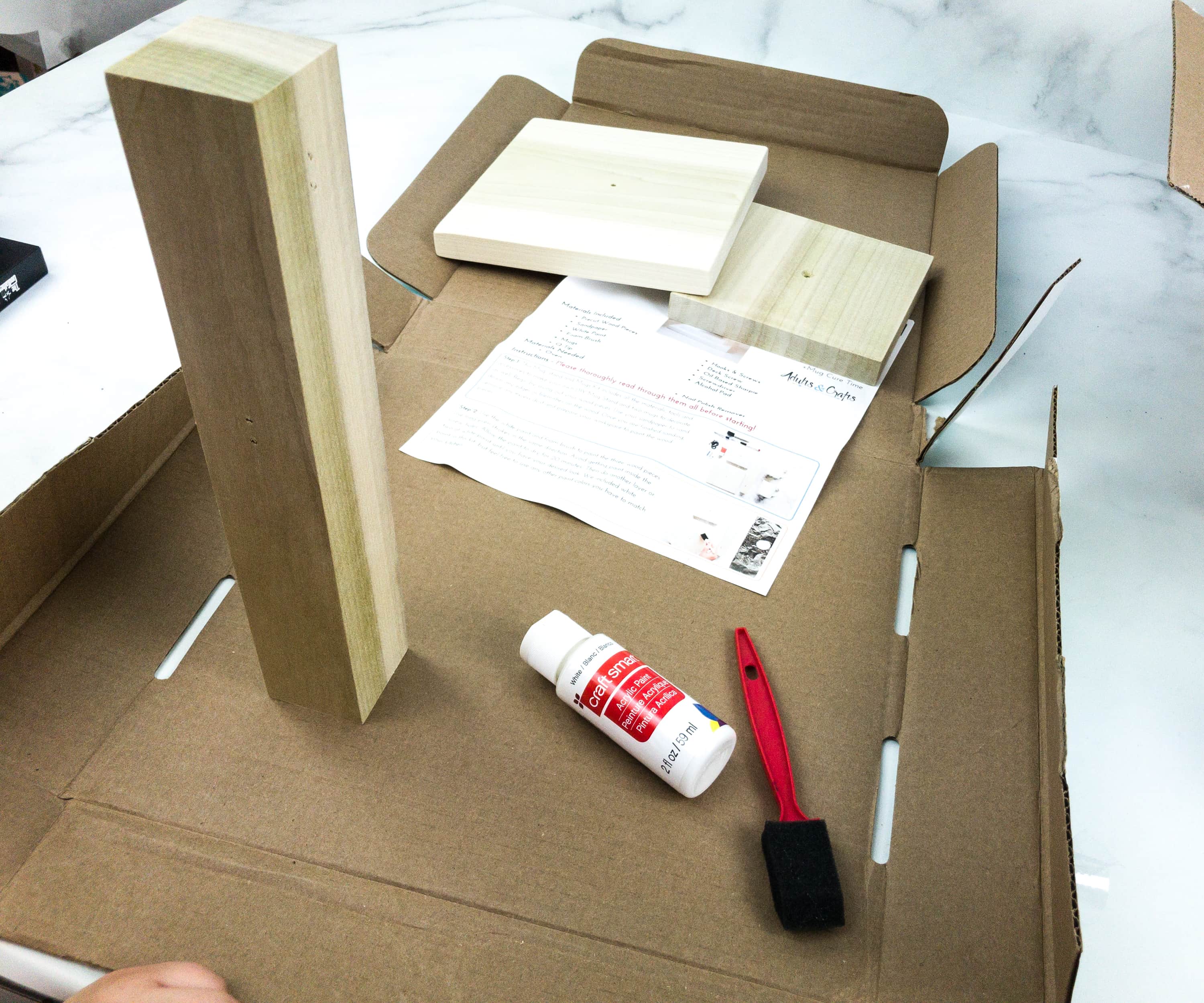 Let's get started! First, we made sure that the wooden pieces are smooth and free from blemishes. The provided sandpaper was a great help.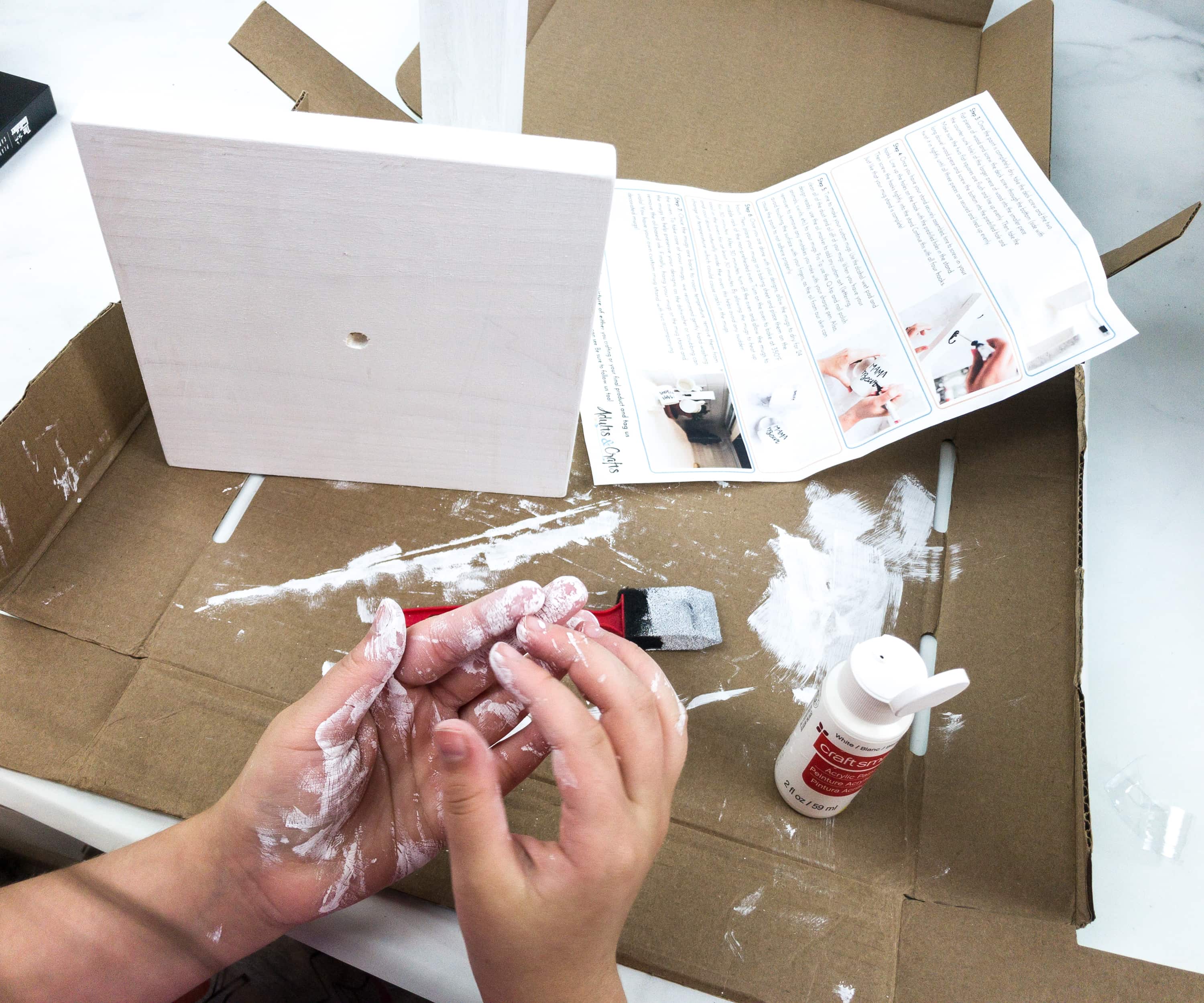 Next step is to paint the blocks in white! This part is kind of messy, so make sure to cover your table/workspace.
According to the instruction sheet, there should be two layers of paint. Paint all the blocks, including their sides, and then wait for 20 minutes for them to dry before painting them again for the second layer.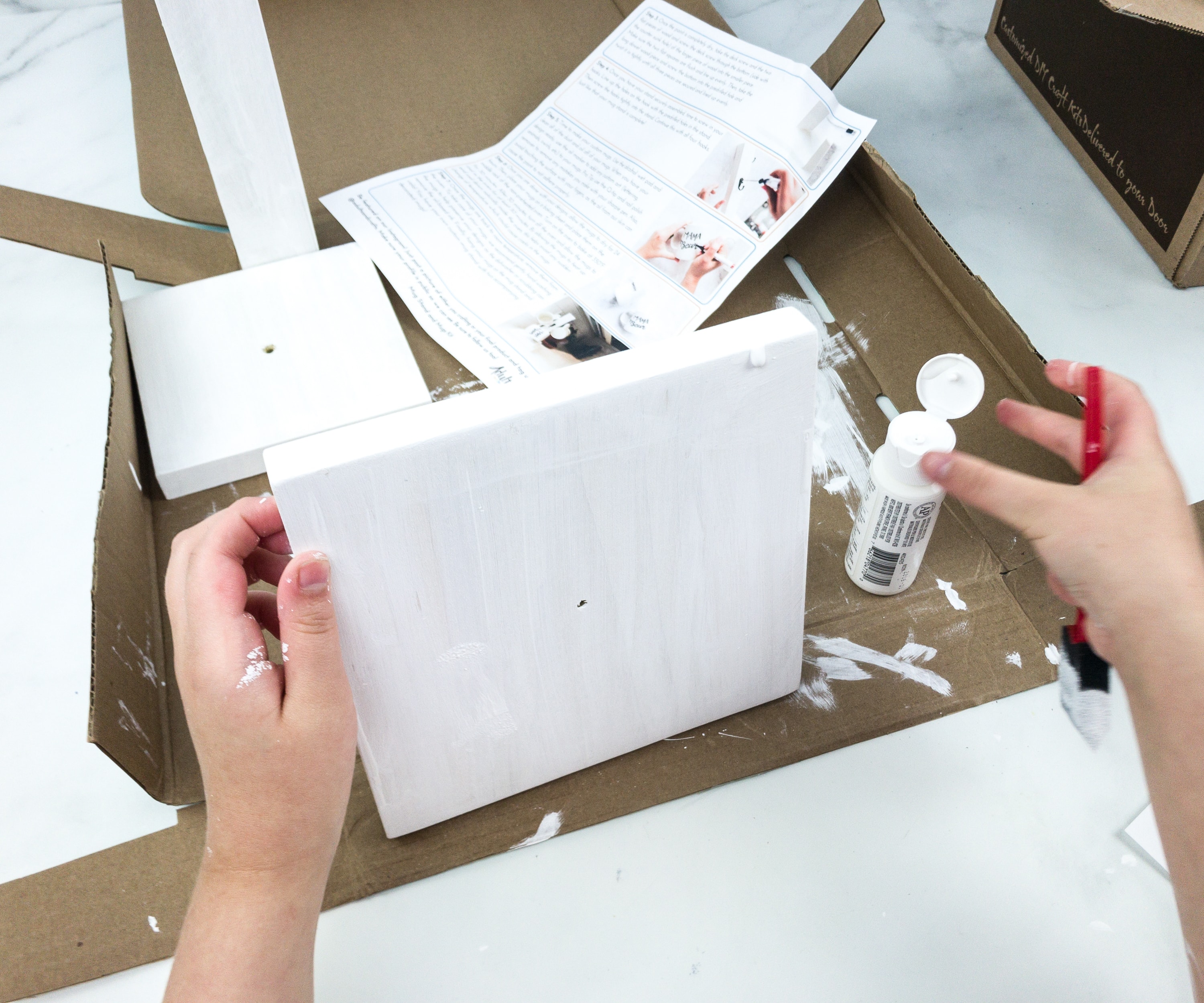 See the holes in the middle of the wooden pieces? There shouldn't be any paint inside those holes because we'll put screws in them to connect everything.
Once the second layer of paint is completely dry, it's time to put the desk screw through the larger piece of square wood then into the smaller piece.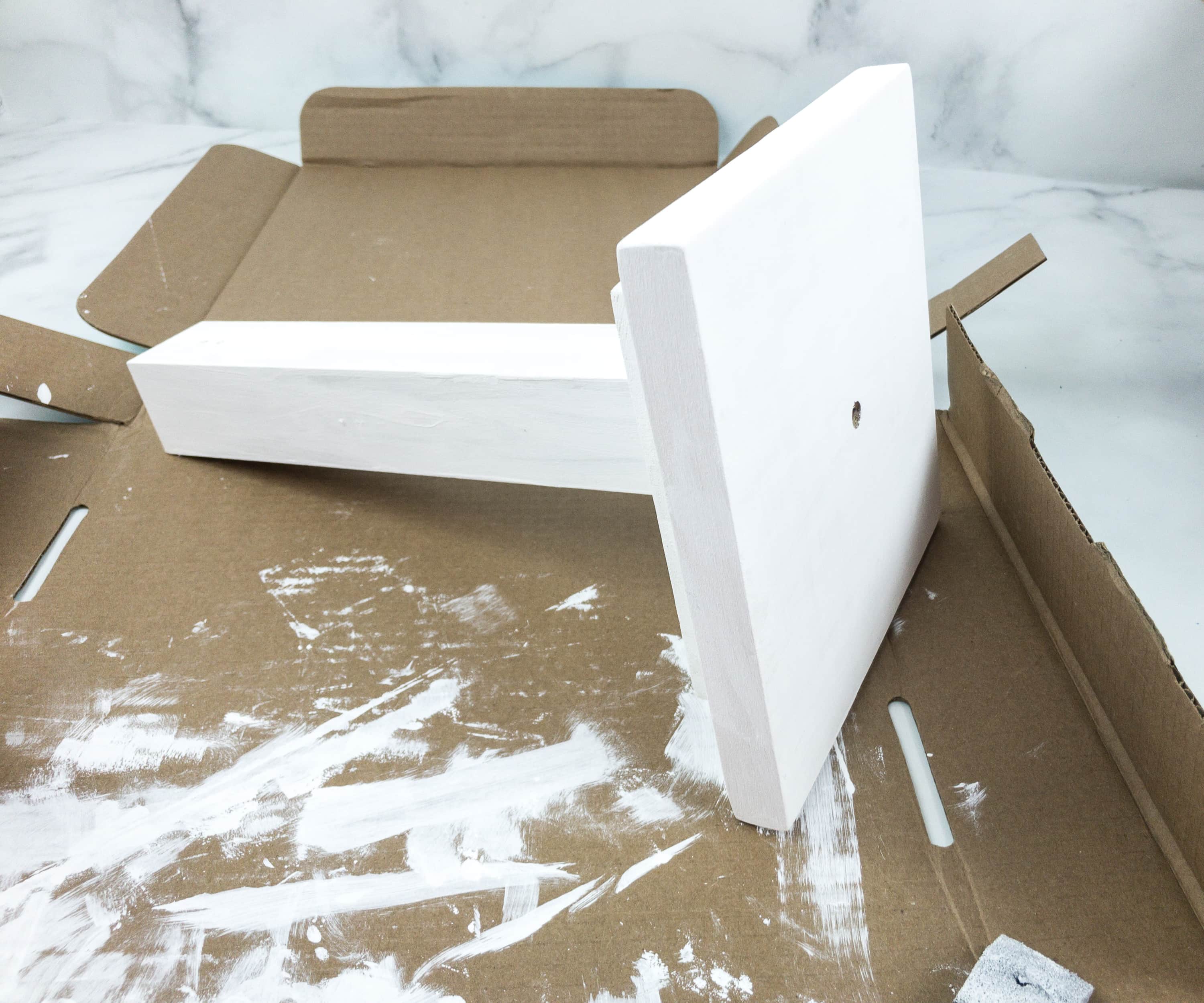 See if they're lined up evenly before attaching the long wooden piece!
After assembling the stand, we screwed in the hooks on the predrilled holes on the long wooden piece. There are four hooks in the kit, and we have to attach them all.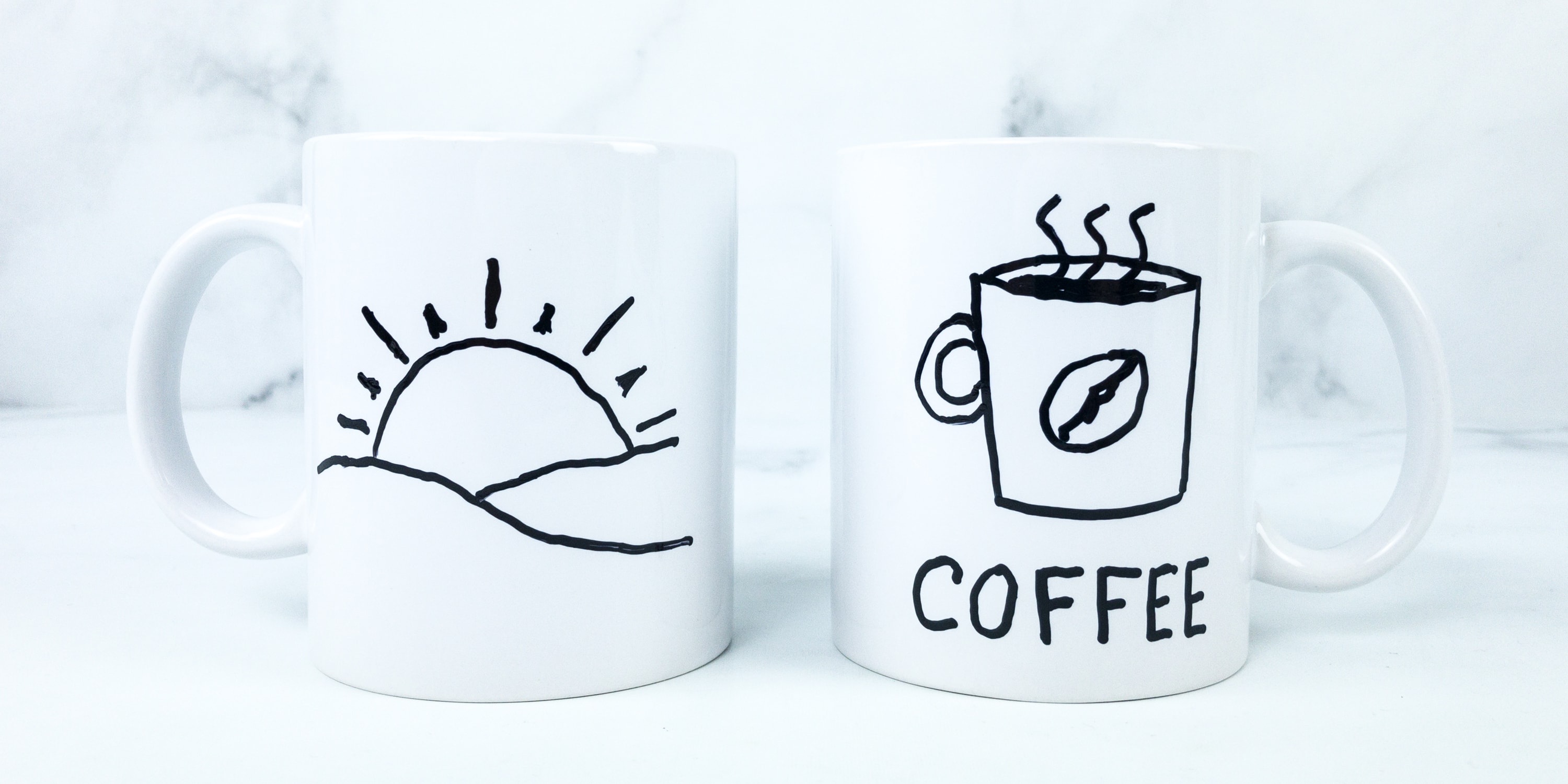 Now, it's time for the most awaited part… mug decorating! Feel free to doodle or write anything you want to, but first, make sure that the surface is clean by wiping it using the provided alcohol pad.
We're thinking of using these as our morning mugs for coffee and tea, so that's what we doodled!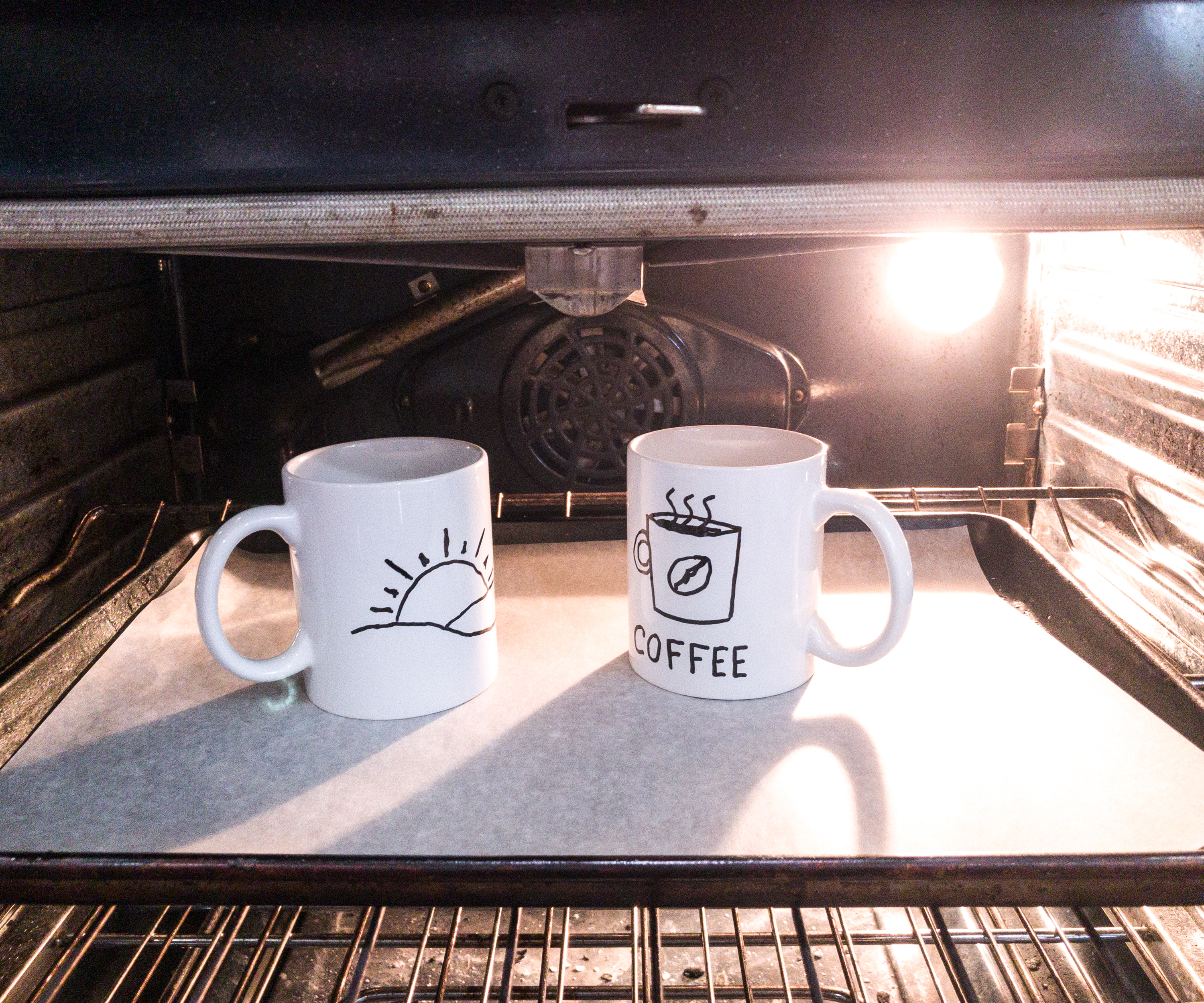 We waited for the mugs to dry for 24 hours, as indicated on the instruction sheet, and then placed them on a baking sheet at the middle rack of a non-preheated oven. Bake it for 30 minutes and wait for them to cool before taking them out! That's it, our new mugs are ready for use! Just a little tip for them to last long: handwash the mugs gently to help preserve the design.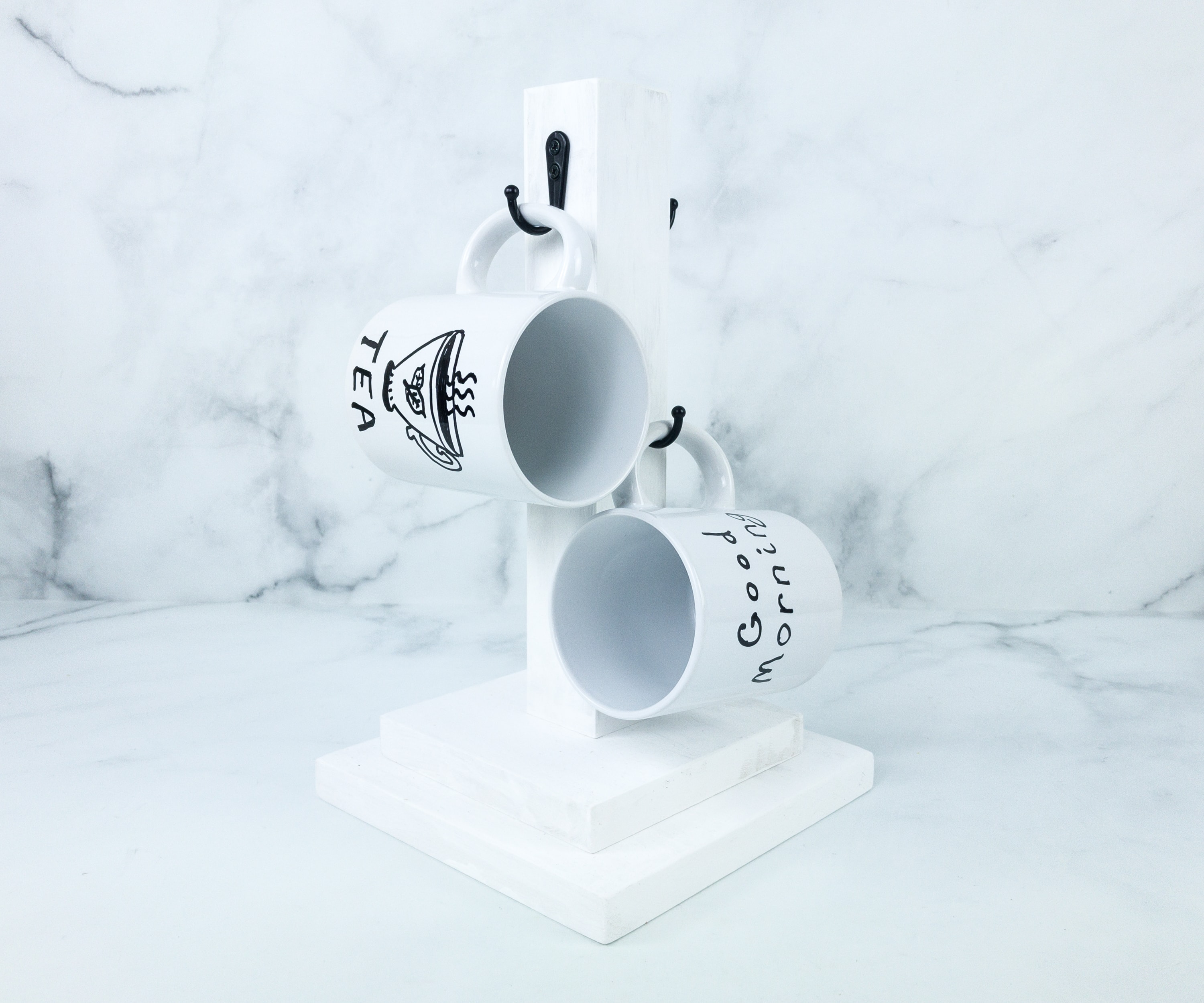 The mugs fit perfectly on the stand!
That was a whole lot of fun! DIY projects from this subscription keep us excited, as they help us bring out our creativity and give us a little challenge with a fulfilling end result and an output we can actually use. We didn't encounter any problems this month, everything went smoothly from painting and assembling the stand to decorating the mugs. We also love the all-white color of the stand, it's a bright addition to our kitchen counter! Overall, we had fun with this box and we recommend it to any individual or family who loves working on crafts!
What do you think of this month's box?