ZampleBox is a monthly e-juice/vaping subscription box. Every month you'll receive 3 ($23.99), 6 ($33.99), or 11 ($53.99) premium, American-made e-liquid bottles. Zamplebox has a ton of juice preference features that allow them to deliver a box that is customized to your taste preferences.
This is a review of the 11 bottles $53.99 per month box.
DEAL: Get 10% off your first box with coupon code ZBTEN!
It's well packaged to ensure that there will be no leaks or damages during shipping.
All ZampleBox Memberships now include ZB Wholesale ($9.99/month value) for FREE! You'll get access to special member-only vape deals as well as the wholesale shop.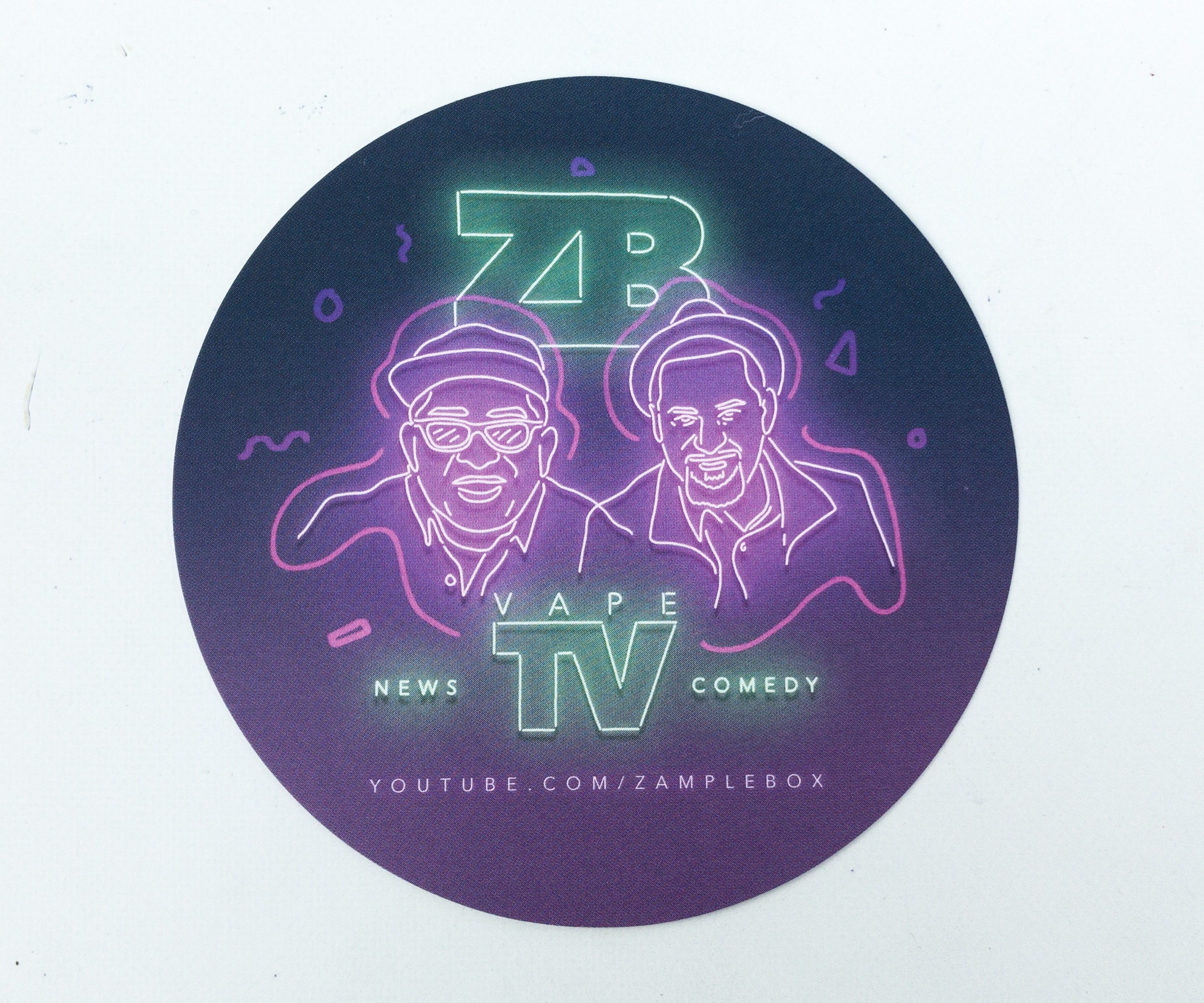 There's another card that promotes ZB's youtube channel.
Here's the rating card!
You just have to pick your top 3 favorite e-juices, post it on social media, and tag ZampleBox for a chance to be featured!
Also included in the box is an information sheet that lists all the e-juices in your box for the month.
Brand labeling on e-juice is notoriously cryptic, so it's sometimes a bit of a challenge to match up the listings with the bottles.
Everything in the box!
Blueberry By 74 Cakery Vape Juice ($15) Flavors: dessert, cupcake, blueberry
This e-juice is dominated mainly by blueberry and notes of creamy vanilla. It's represented with a thick cloud of smoke and a little less hit on the throat. If you're looking for a top tier blueberry yogurt e-juice, this is for you.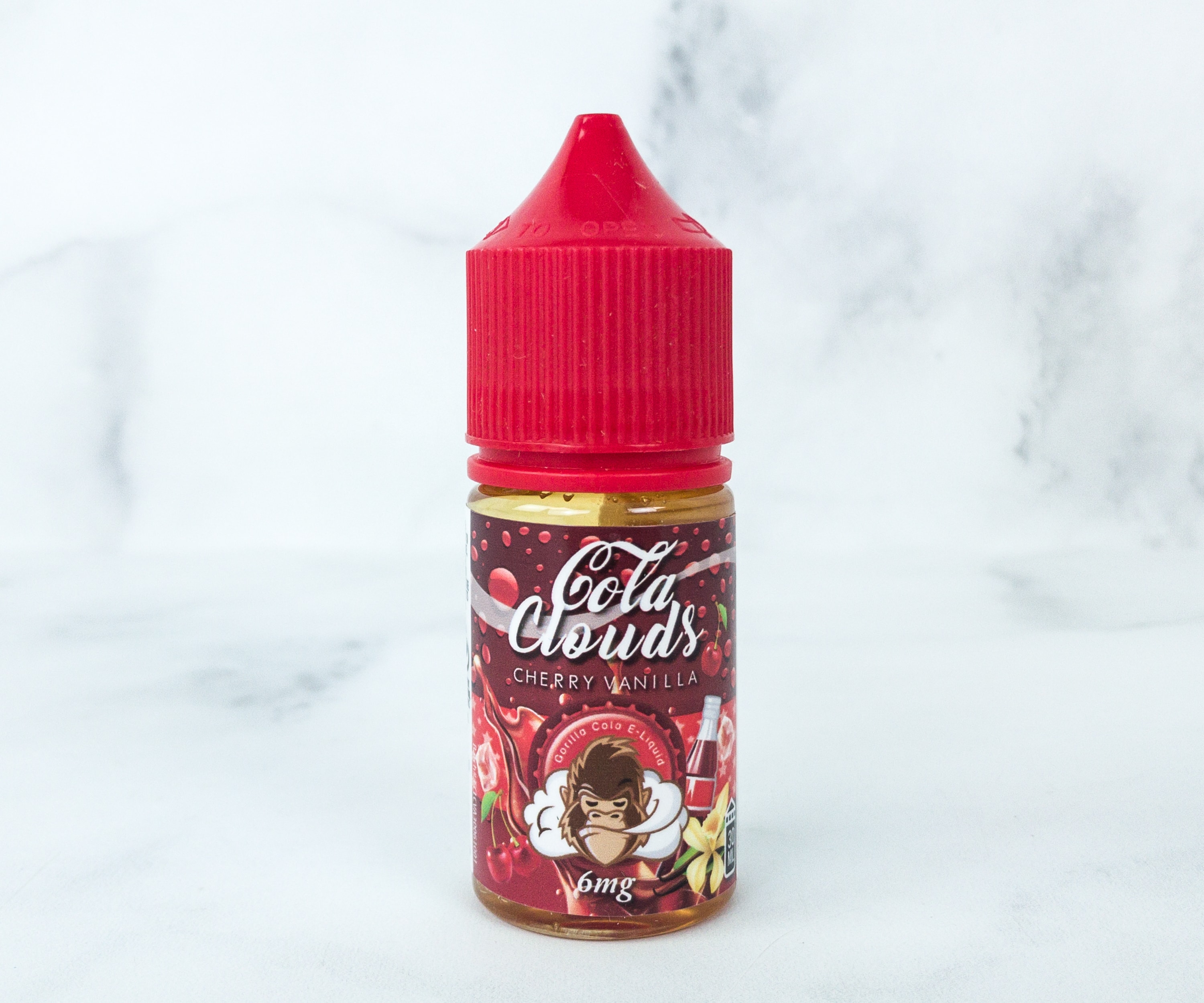 Cherry Vanilla Cola Clouds By Cola Clouds ($15) Flavors: soda, cherry, cola, dessert, vanilla
Soda lovers are sure to enjoy this refreshing soda-inspired vape juice. It's just like a tasty cola with a kick of vanilla and cherry on the end.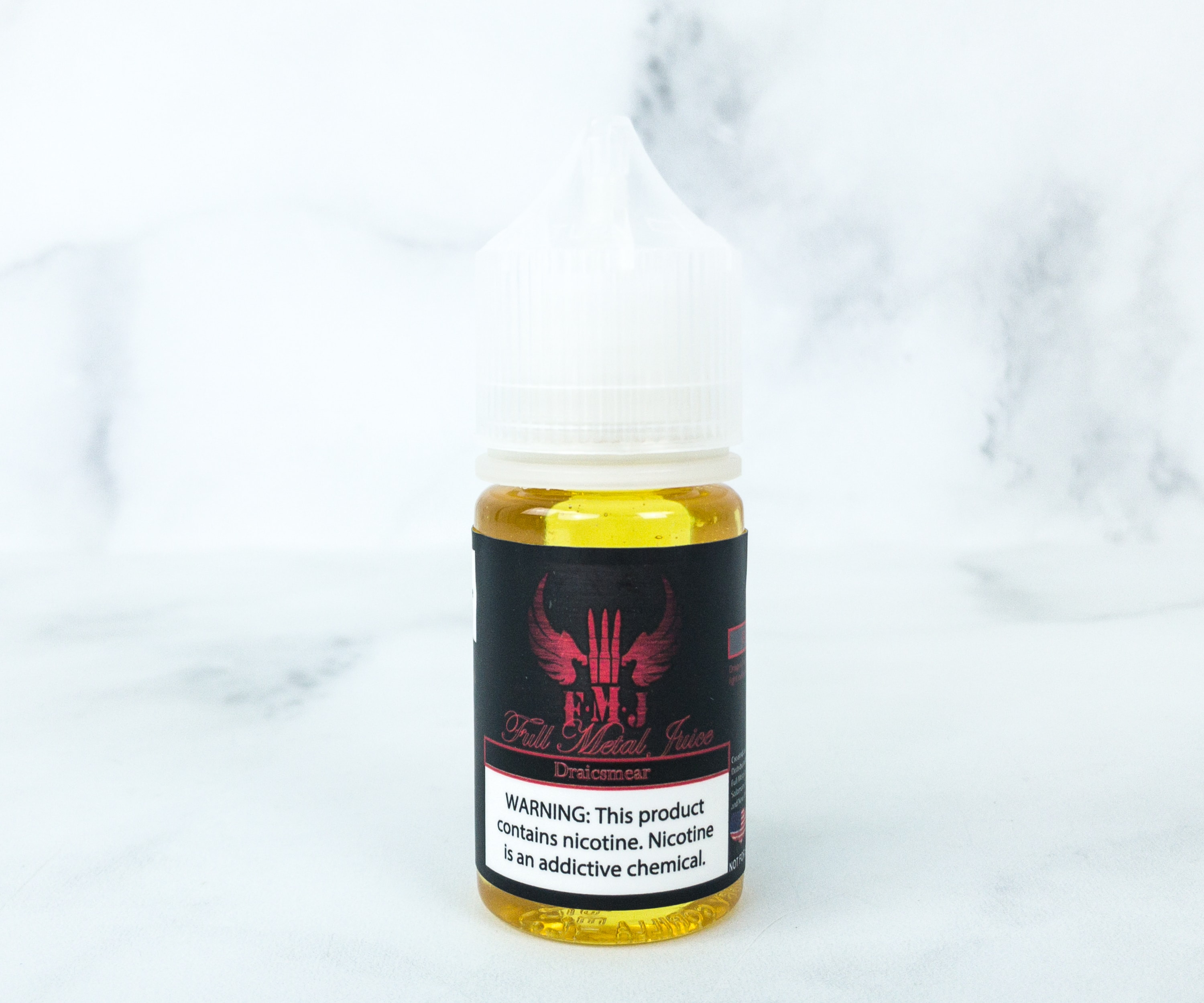 Draicsmear By Full Metal Juice ($15) Flavors: dessert, custard, berry, dragon fruit
This juice is quite dominating! It features a sharp taste of dragon fruit with a bit of creamy custard taste, plus it produces a strong scent and thick cloud.
Killer Kustard By Vapetasia ($12) Flavors: dessert, cream, vanilla, custard
For those who love dessert vapes, this one is a must-try. It features a luscious multi-layered flavor of custard and creamy vanilla, which is light and smooth to the throat!
Rebirth By Zen Haus ($15) Flavors: berry, nectarine, raspberry, apple
Here's another flavorful e-juice and this time it's dominated by notes of nectarine and the fruity flavor of berries. It's quite juicy and exhilarating!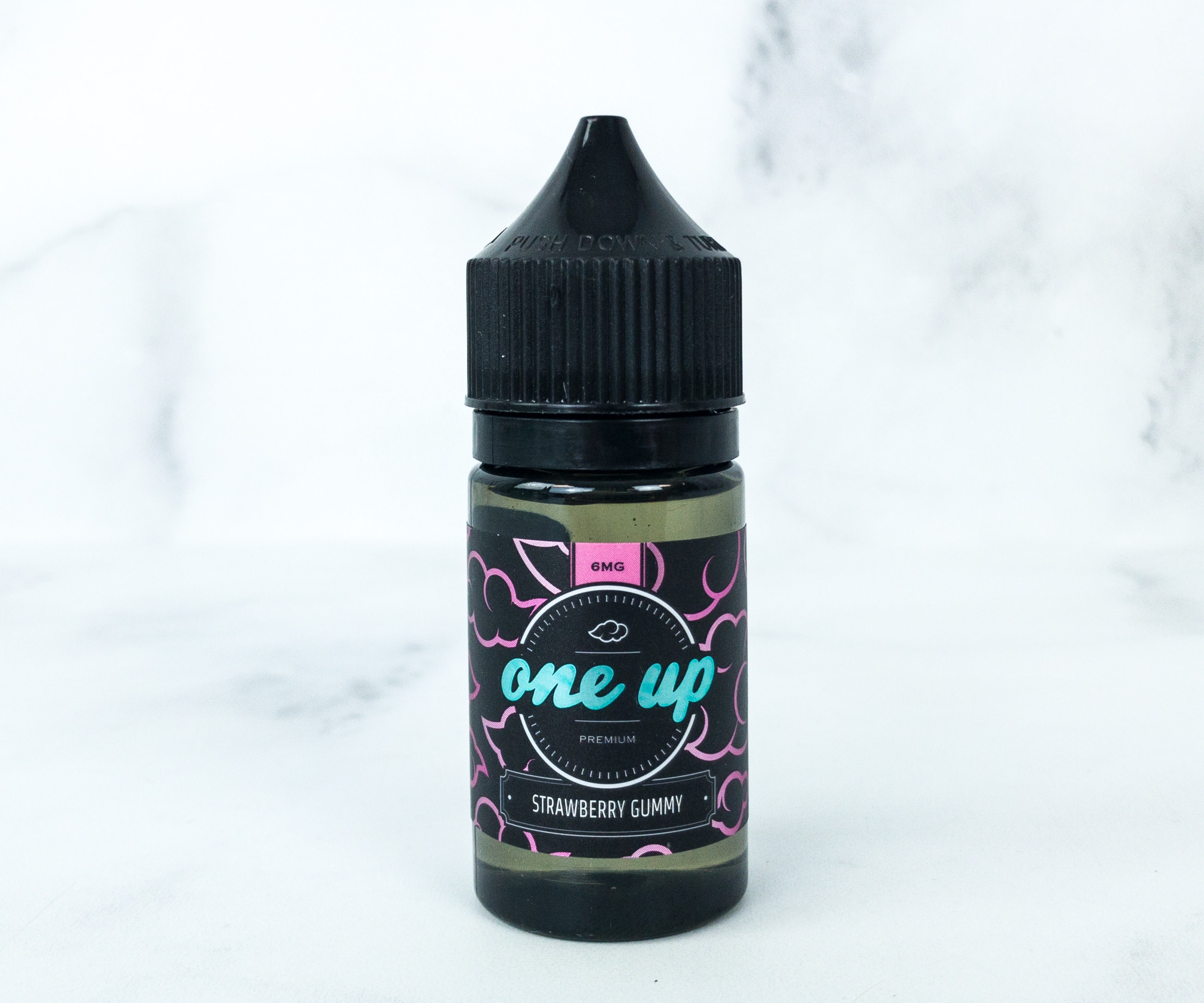 Strawberry Gummy By Oneup Vapor ($15) Flavors: gummy, candy, strawberry, fruit, sour, tart
This e-juice gives you that feeling you get when you have a sweet and partly sour strawberry-flavored candy. It produces a thick cloud of smoke with less hit to the throat.
Caramel Crush By Pure Energy ($15) Flavors: dessert, cream, caramel
It's a very tasty e-juice, yet not overpowering. Creamy caramel notes welcome you on the inhale, then it leaves your mouth with a warm buttery taste on the exhale!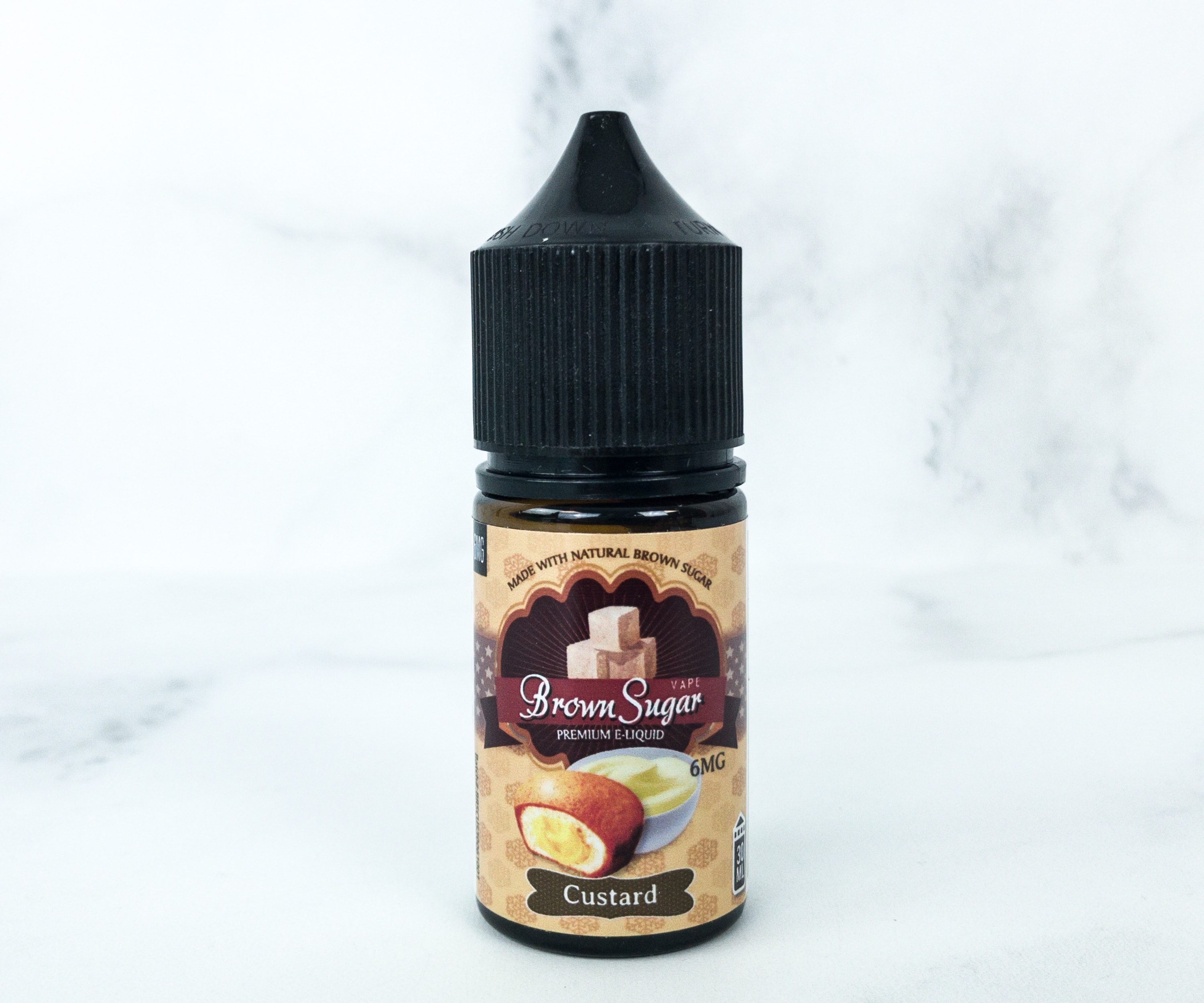 Custard By Brown Sugar Vape Juice ($15) Flavors: dessert, brown sugar, vanilla, custard
Vanilla and custard notes are present in every sip of this e-juice, leaving your mouth with a satisfying sweetness. It's light to the throat as well!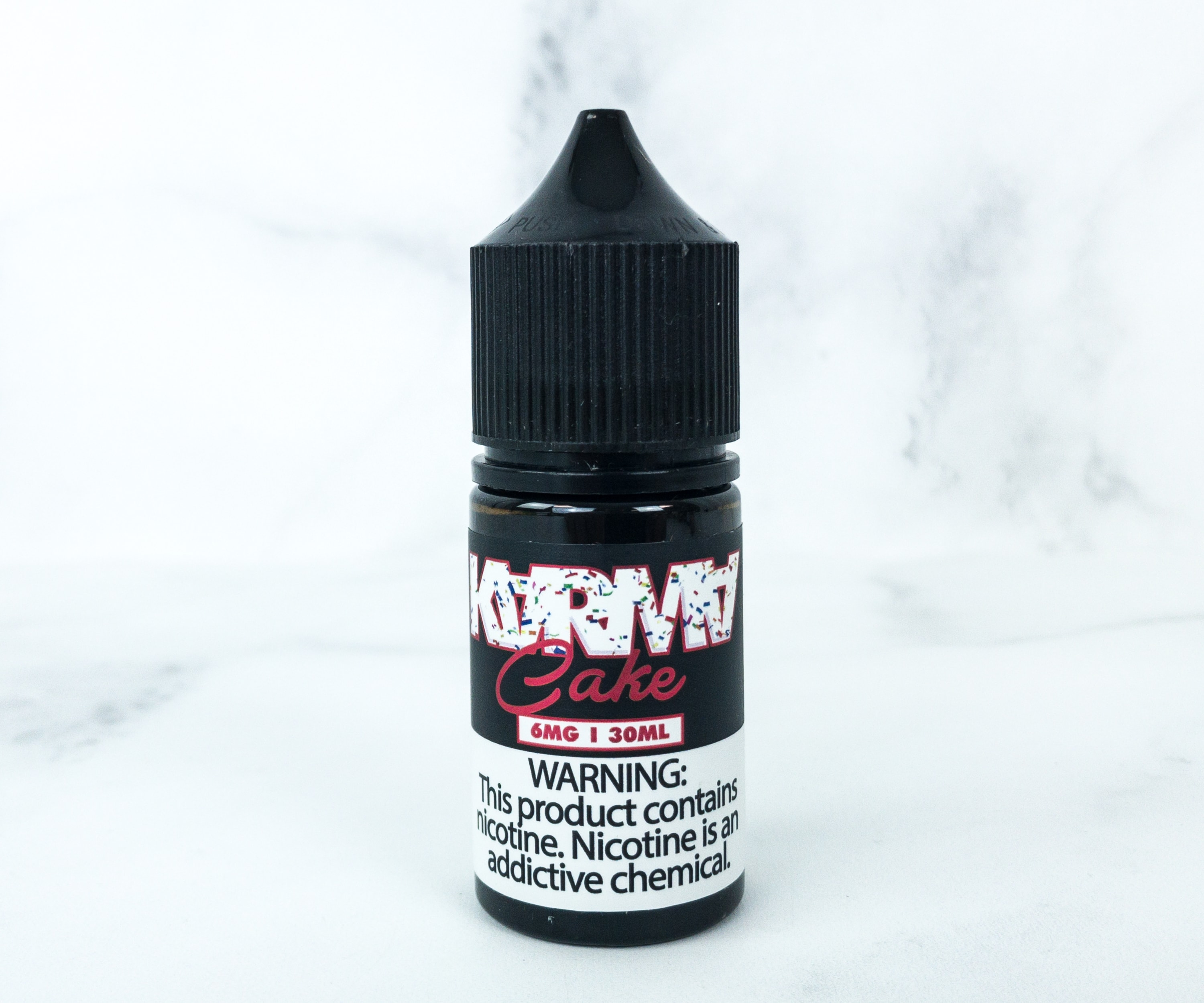 Karma Cake By Karma Komp E-Juice ($15) Flavors: dessert, cream, cake, strawberry, cheesecake
Light and creamy, this e-juice is another one for those who are into desserts and cakes. It's dominated by sweet and creamy notes, definitely great for newbie vapers since it's smooth and there's almost no throat hit.
Orgasm By Oneup Vapor ($15) Flavors: fruit, guava, watermelon, peach, melon, mango
It's like drinking a tropical juice, except that it's vape. The fruity notes are refreshing, not too sweet but not too tart either.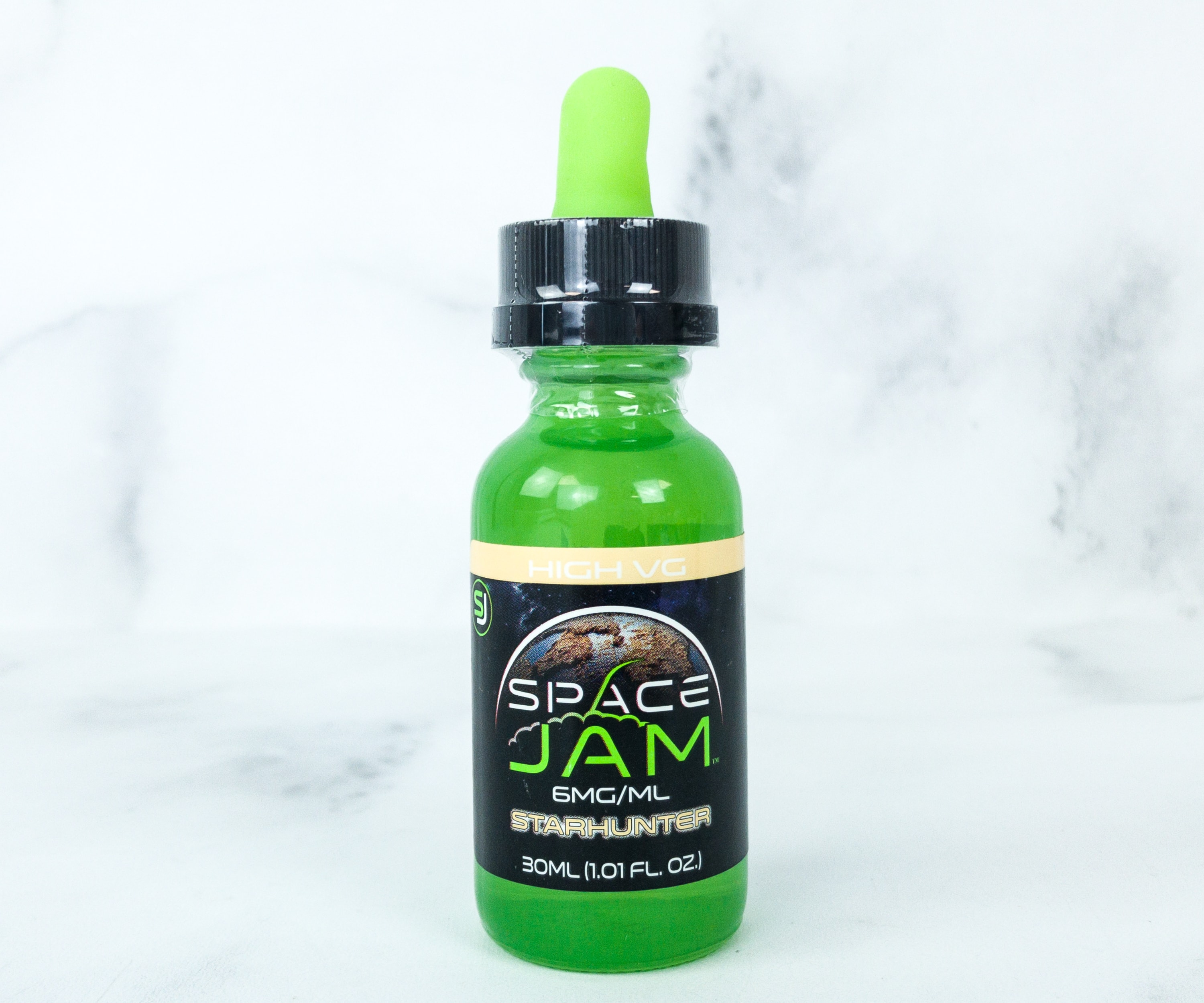 Star Hunter By Space Jam ($15) Flavors: peach, lemonade, fruit
Dominated by peach and lemonade with a bit of a punch, this makes such an invigorating vape!  The flavors are natural and it has a high vapor production.
ZampleBox, as usual, is jampacked with new and bestselling vape juices. This subscription serves as a great discovery tool especially for vaping newbies, but their biggest box like this one is perfect for veterans too. This box features a lot of brands so you can always expect a good variety. Since their boxes are also customized according to your taste preferences, you'll less likely receive a flavor you won't like. Also, it's way cheaper compared to buying e-juices separately from different sellers!

Are you getting this month's Zamplebox?