The WWE Slam Crate has arrived! The biggest names in professional wrestling are in the WWE and I can't wait to see what this box has in store. WWE Slam Crate is a bimonthly subscription box from Loot Crate full of exclusive and authentic collectibles and apparel – about $60 in value in every box.
NOTE: All of Loot Crate subscription boxes are experiencing substantial delays. If you subscribe now you run the risk of never receiving boxes. Only subscribe if you are ok with that risk.
DEAL: Save 15% on any subscription when you use this link and coupon code HELLOSUBSCRIPTION15.
Everything in the crate!
The description sheet looks cool and lets you know about each item.
Wrestlemania T-Shirt. The motto in the video package before each televised WWE event is, "Then, Now, Forever."
A closer look at the logo on the front.
A more full look at the t-shirt.
Balor Club Poster.  WWE really wants to capture the magic that other wrestling companies have with the Bullet Club.  Using former members and creating The Balor Club and, more recently, the O.C, just doesn't have the same ring to it.
Wrestlemania Pins. Subscribers that are into pins should be pretty excited for this box.  The Wrestlemania pins look pretty cool.
WWE Championship Pin. The pins each month are some of my favorite items. I really enjoy the championship replicas.  This is my least favorite championship unfortunately.
Seth Rollins Figure. The Beast Slayer looks remarkable. This has been a fun Slam Crate thus far. It's pretty cool that we get the former Universal Champion.
Seth Rollins looks fantastic in the ring. The ring is part of a set of 4. You can connect them with previous (and future) ring pieces from WWE Slam Crate.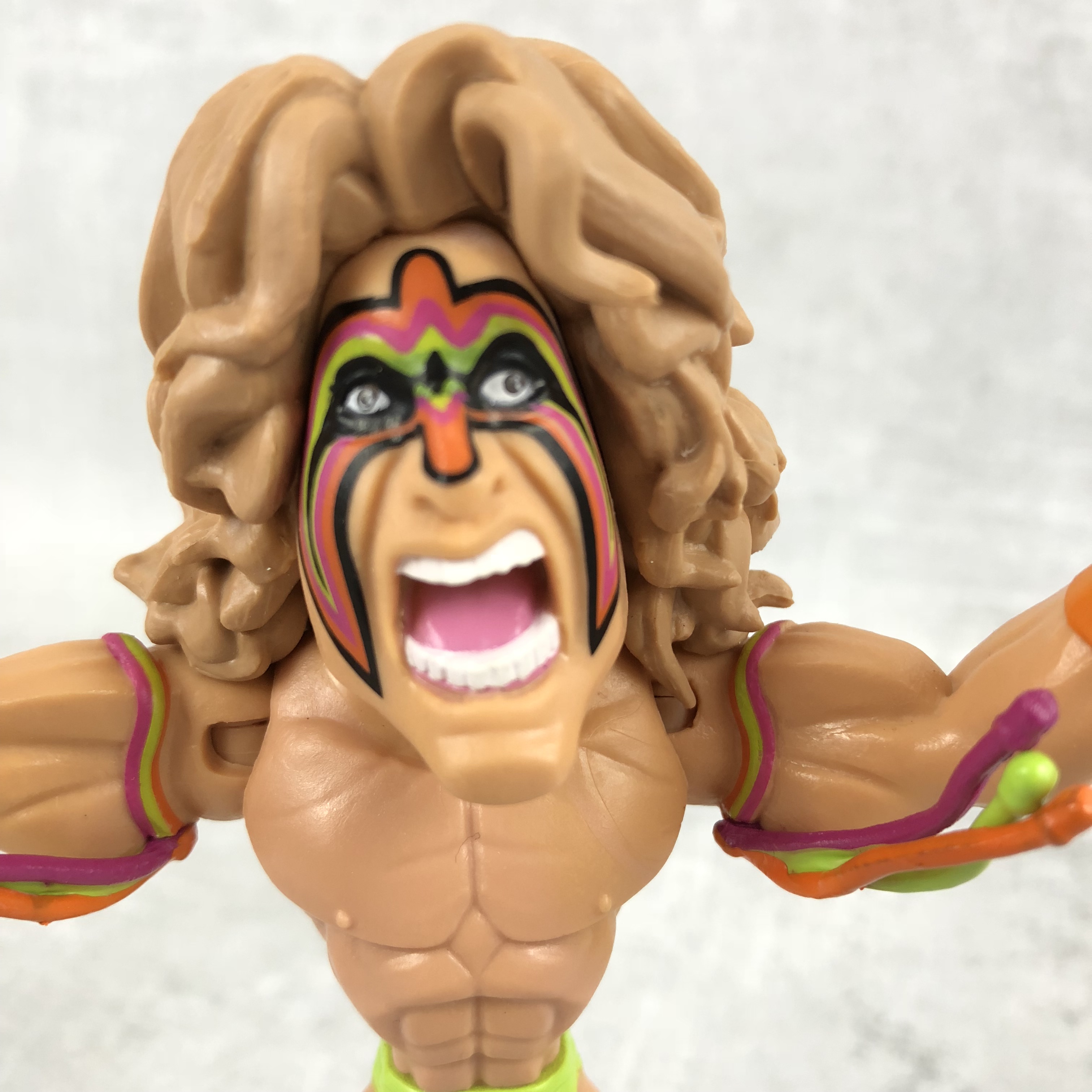 The details are great all the way around the figure.
This subscription keeps me excited every other month! The items are well-thought-out, and even includes a shirt and a figure. If you're a WWE fan like me, this is an awesome way to get your hands on exclusive merch and collectibles. My favorites are the pins but everything else is high-quality. I'm also looking forward to completing my WWE figure collection!
What do you think of this month's WWE Slam Crate?