Winc is a wine subscription service that sends a selection of unique wines based on your personalized palate profile. When you sign-up, you Winc asks a brief series of questions so they can customize your selections to suit your tastes — things like how your take your coffee, and how much you enjoy salt, citrus, berries, and earthy flavors. You can also choose how many reds and whites you want amongst your order, as well as how much you generally like to spend per bottle ($15-$30). To get better recommendations, you can rate the wines on your account. A monthly order starts at 3 bottles a month for $39, plus $9 flat shipping rate and tax. If you order 4 or more bottles, shipping is free. Bottles start at $13 a piece, and you can add as many additional bottles as you'd like to your monthly shipment.
DEAL: Save $20 on your first box – just use this link to subscribe. Tip – Grab 4 bottles instead of 3 to get FREE shipping!
The wines arrived in special-purpose protective packaging.
Here are my awesome new selections. I chose an even split between whites and reds. Sparkling wines and rosés are counted as white wine for selection purposes.
This month's box includes a brochure from Winc.
The back of the brochure features the anatomy of a perfect burger.
Everything in my July 2019 Winc box!
This month's box includes one bottle of red wine and three bottles of white wines!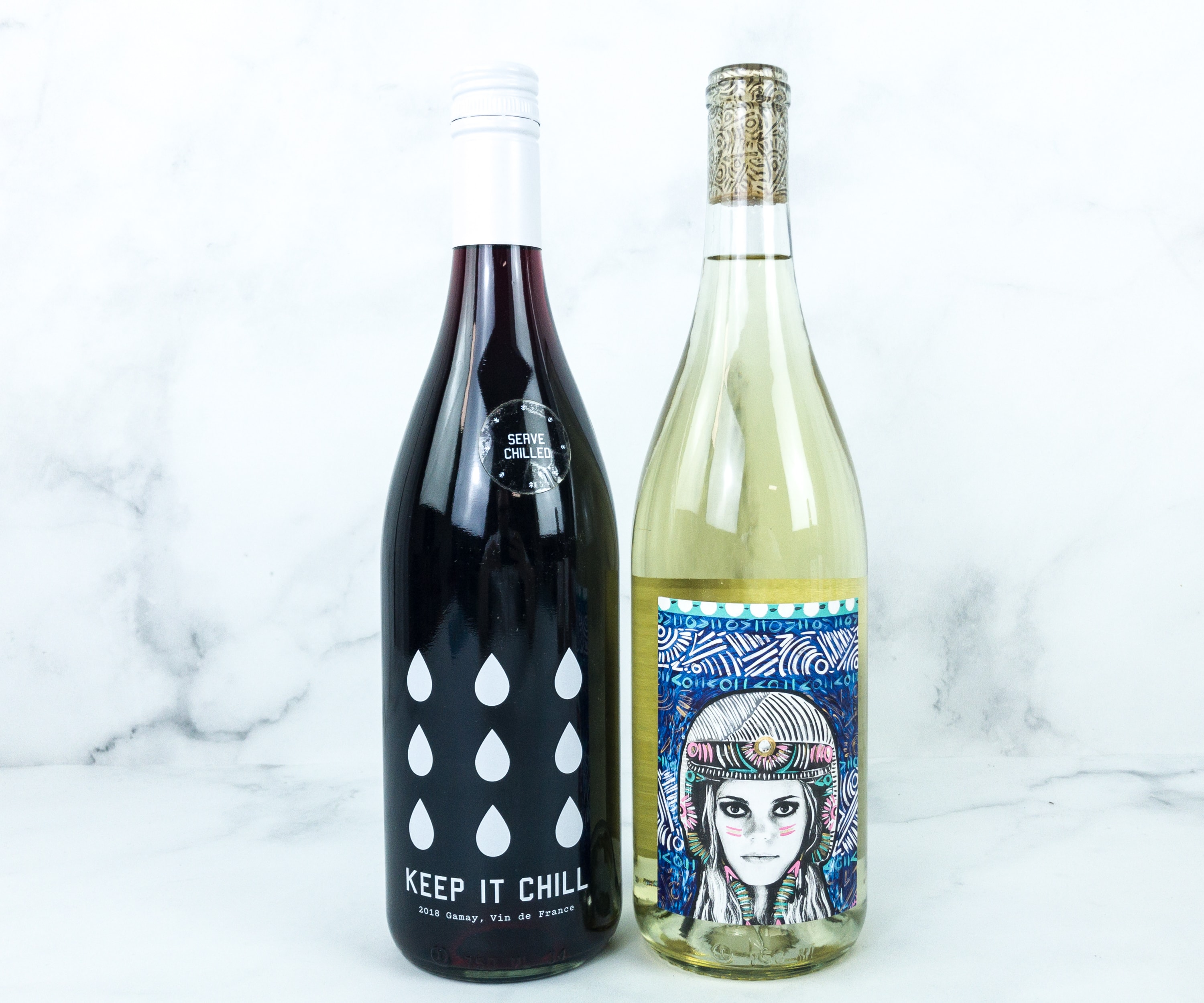 Here, we got The Keep It Chill 2018 Gamay Vin de France and Funk Zone 2018 White Wine Blend!
Keep It Chill 2018 Gamay, Vin de France ($19.99; $17.99 if member) Keep It Chill is a medium-bodied red wine made from Gamay crammed with red fruit aroma, producing a fresh, vibrant, and bright taste, especially when the temperature drops.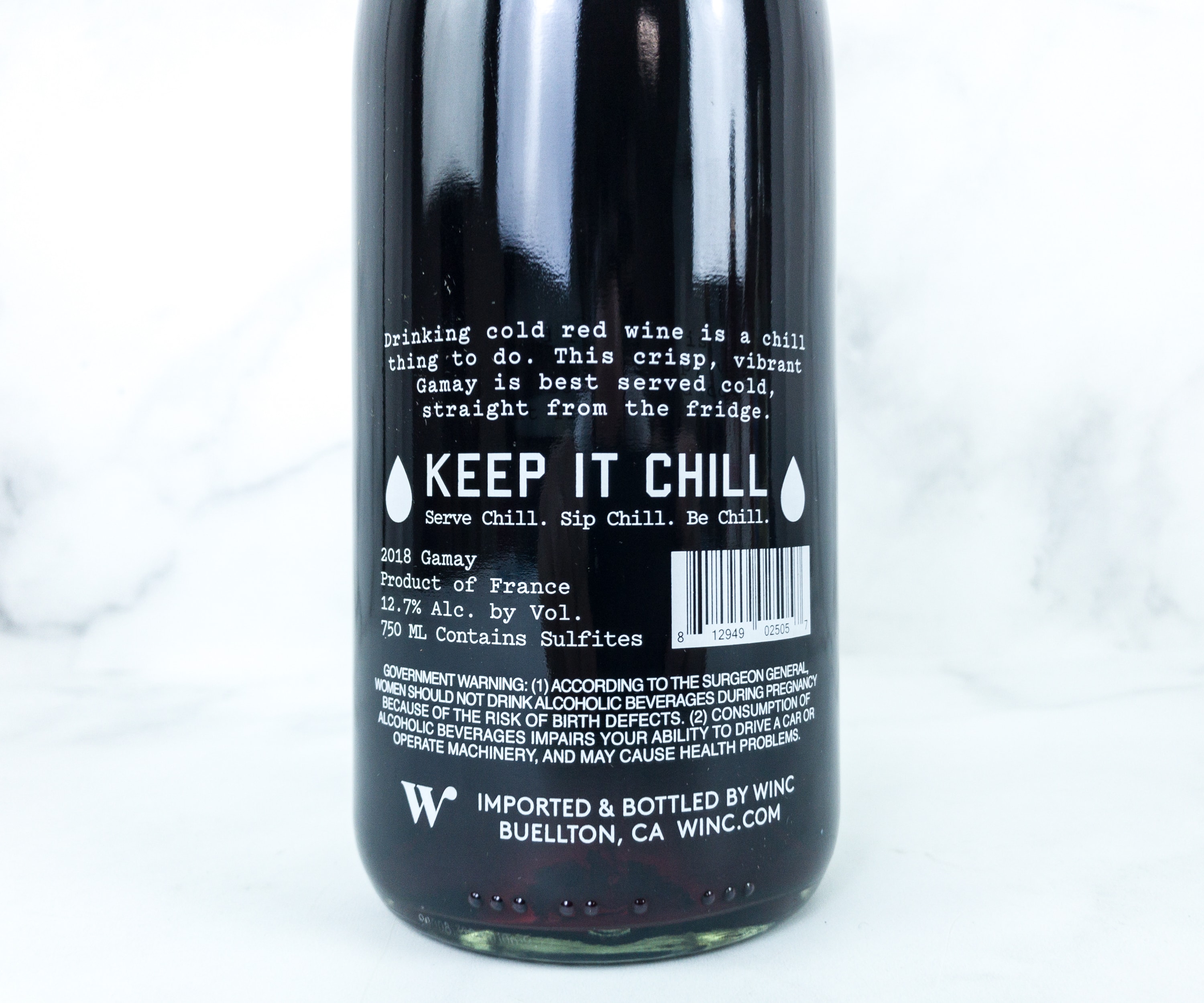 This wine also features tasty notes of raspberry, red cherry, rhubarb, and rosemary. It's the ideal wine to pair with fish, cheeses, and cured meats.
Funk Zone 2018 White Wine Blend ($18.99; $16.99 if member) This next wine we got features a unique blend of aromatic stone fruit and floral scent with crisp acidity and a pop of citrusy taste.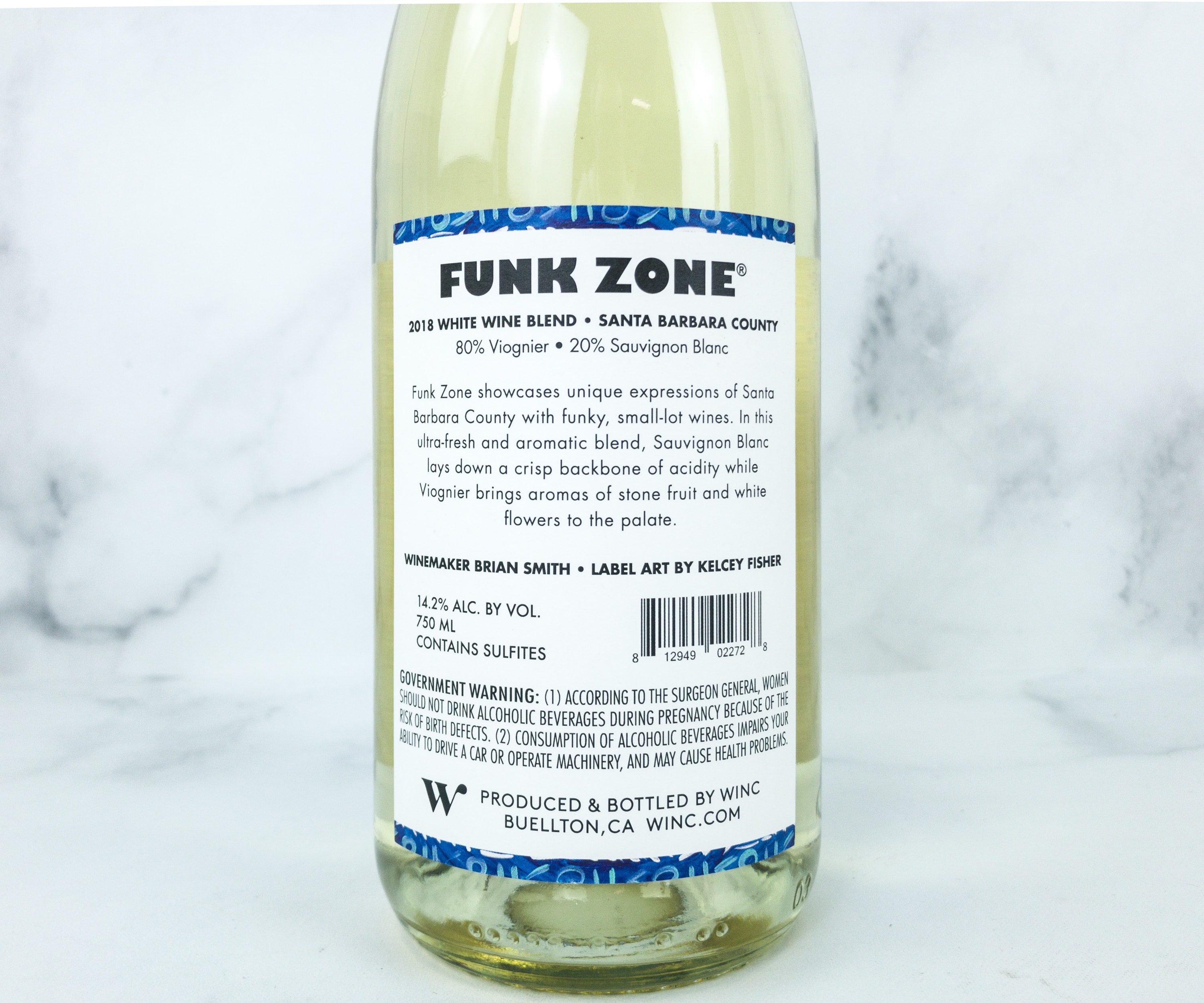 It's a medium-bodied white wine with strong notes of green apple, lemon, and nectarine. This wine goes well with light dishes including sushi, cheeses, and vegetables.
We have two rosés: the Summer Water 2018 Rosé Central Coast and Cocomero 2018 Rosé Wine!
Summer Water 2018 Rosé Central Coast ($19.99; $17.99 if member) Summer Water is a rosé that features a pale pink color with delightfully crisp citrusy, grapefruit, peach ring, and watermelon notes.
Summer Water is more than the rosé of the season – it's a state of mind, and every drop is full of pink-tinted possibility.
This wine is truly incredible and I can't stop wanting it more especially when paired together with shellfish, salad, cheeses, and fries.
Cocomero 2018 Rosé Wine ($16.99; $14.99 if member) Sweet and refreshing, this wine features distinctive notes of raspberry, rhubarb, rose petal, and watermelon.
It's a light-bodied wine bursting with fruity flavor. What is more exciting about this bottle is that you can scratch and sniff the label to have a glimpse of its wonderful aroma!
As always, wines from Winc are outstanding! All the wines were tasty and they can easily be paired with dinner dishes as well. I enjoyed everything but if there's one that stood out, it's the Rose Central Coast 2018 Summer Water. I was totally struck by its unique and invigorating taste. Of course, the packaging was perfect too. The wines arrived unharmed and in perfect condition. I'm so happy, I can't wait to have my next month's batch of wine!
Do you subscribe to Winc? Which wines are your favorites? Tell us in the comments below!