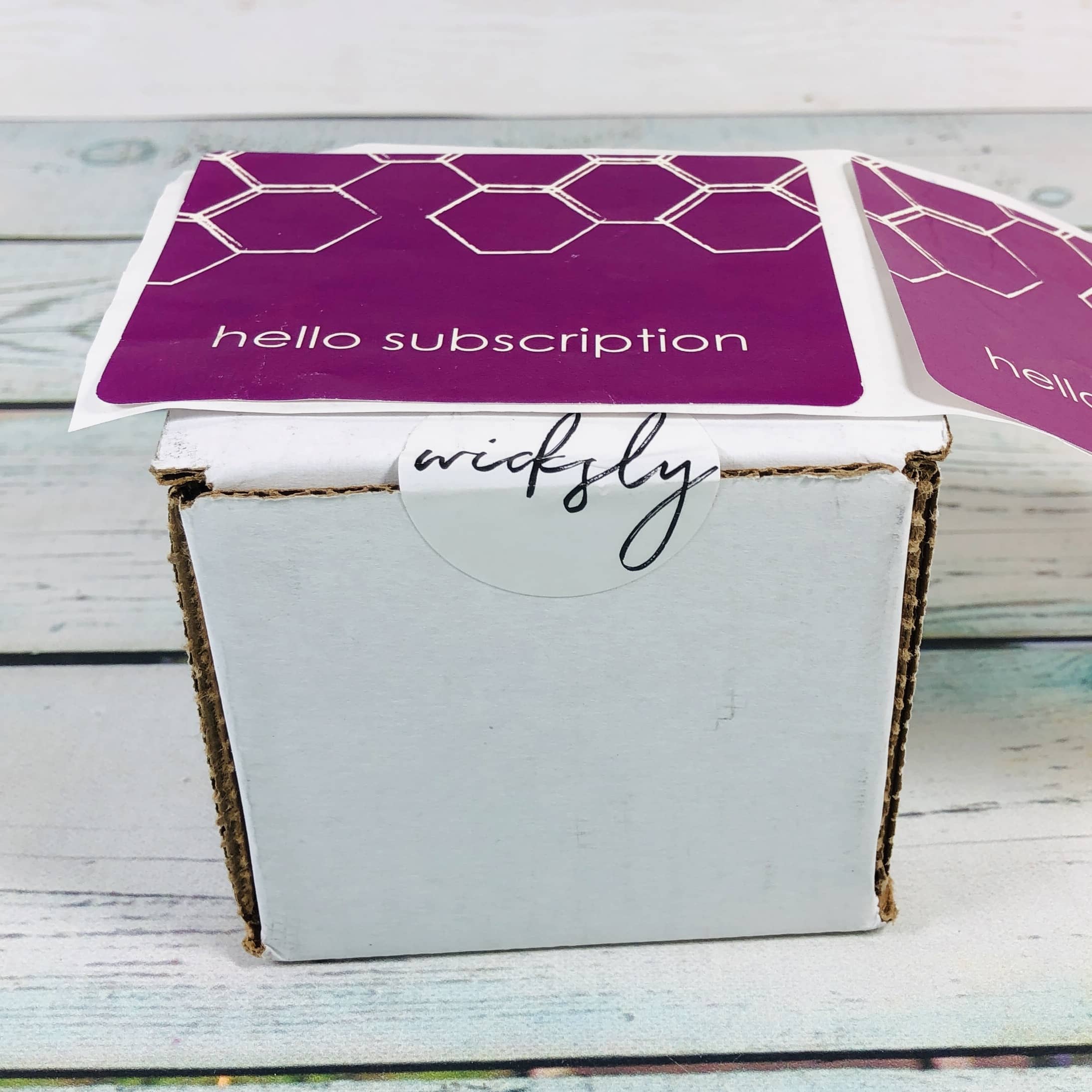 Wicksly is a monthly candle subscription whose motto is "Life's too short to not burn the good candle". Wicksly curates a luxury soy, hand-poured candle, specifically crafted for that month. Every candle is skillfully scented with the finest fragrance oils. The candles are delicately handmade with love in the USA and represent "simple perfection worthy of your home." What types of scents might you receive?
Each scent is suited to the month in which we send the candle to you. Think clean fresh scents in spring, breezy garden scents in the summer, spicy autumnal scents in the fall and warmth and cosiness in the winter.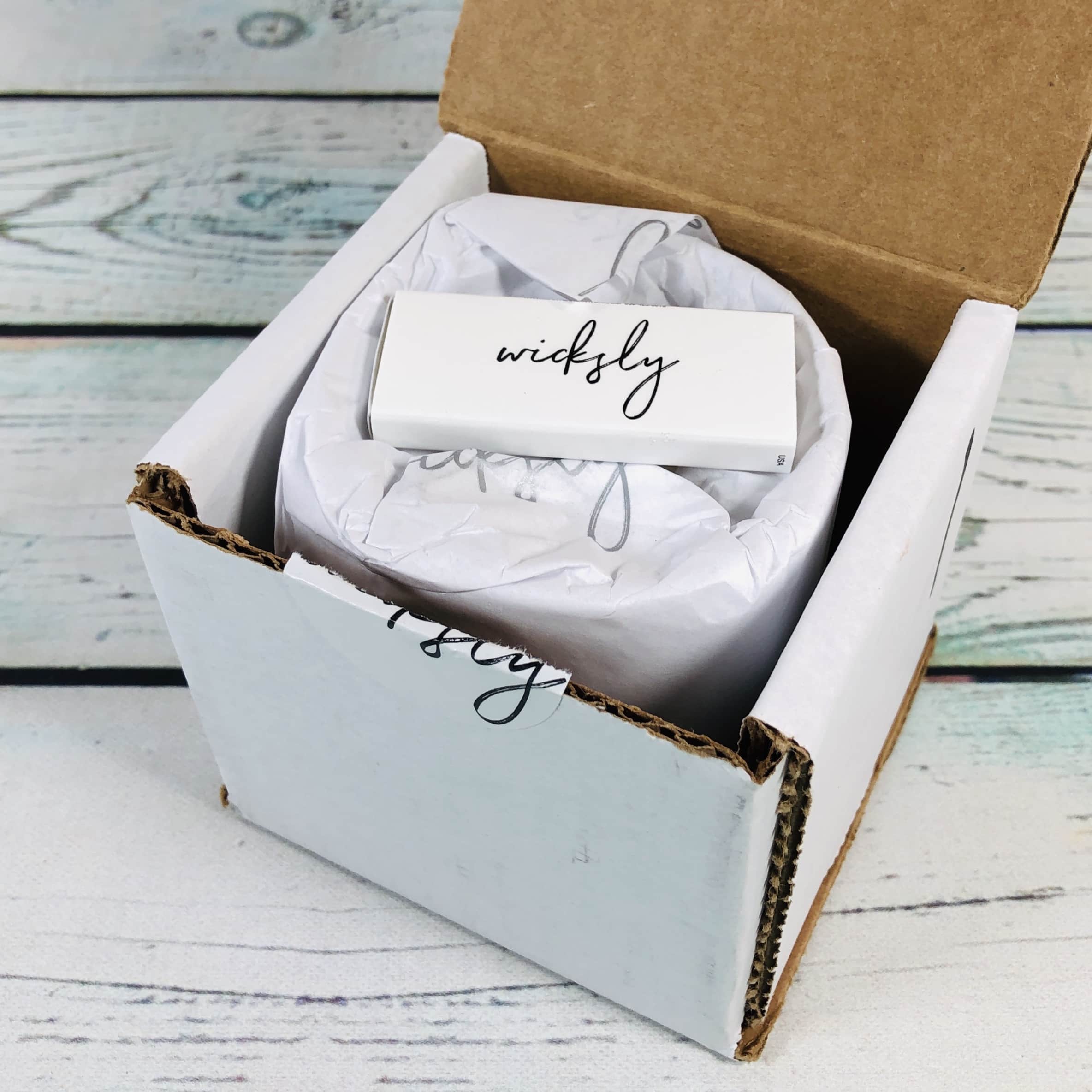 The shipping box is small so no packing peanuts were inside.
I received a box of matches and think this is a sweet touch – I can strike the match and get the candle burning without a search for a matchbook.
Presentation is simple, it's just wrapped in Wicksly branded paper.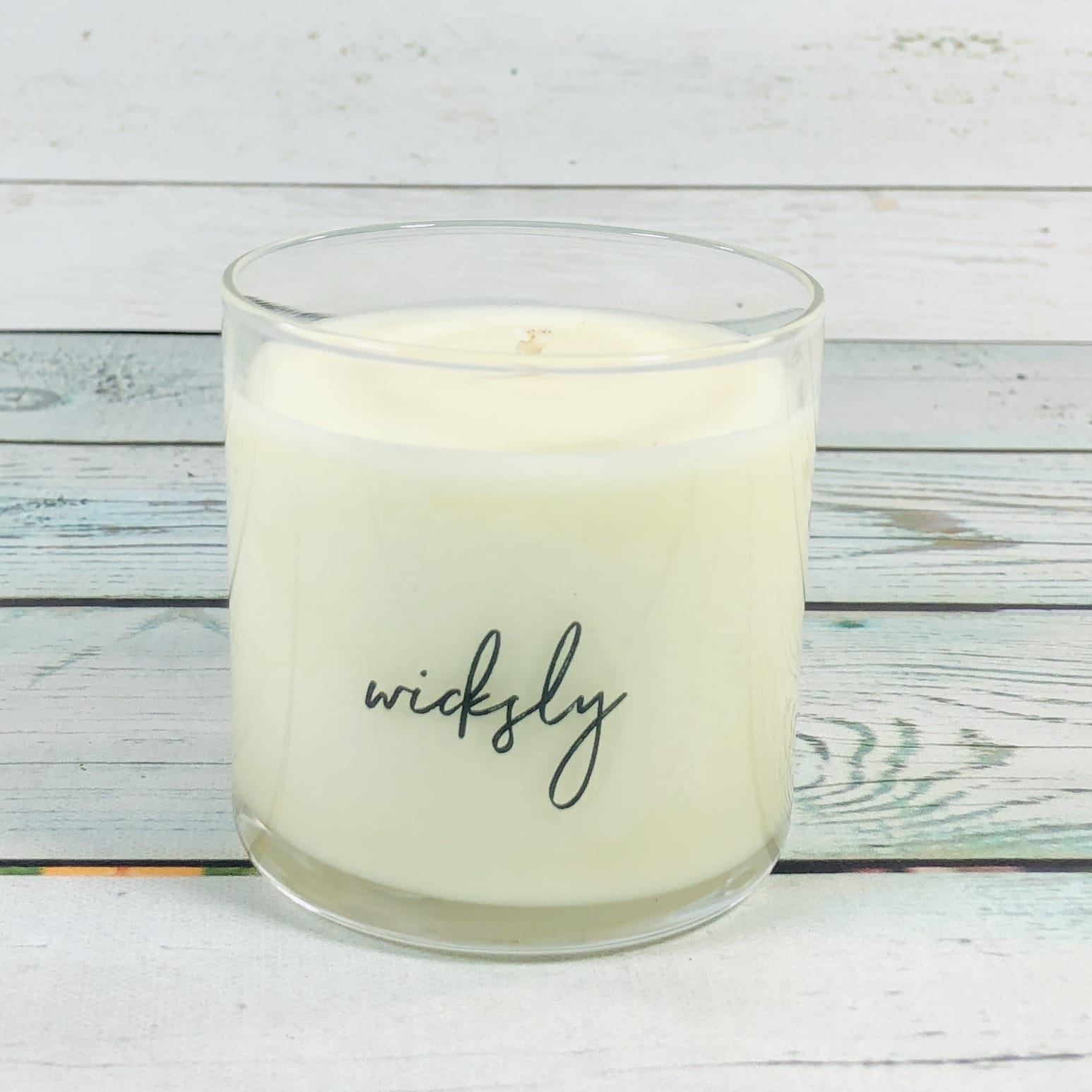 The candles are made with clean-burning soy wax and should burn for around 40 hours. The glass jar is minamalist and fits into all decors. The wax is always a variant of white and sort of cream colored.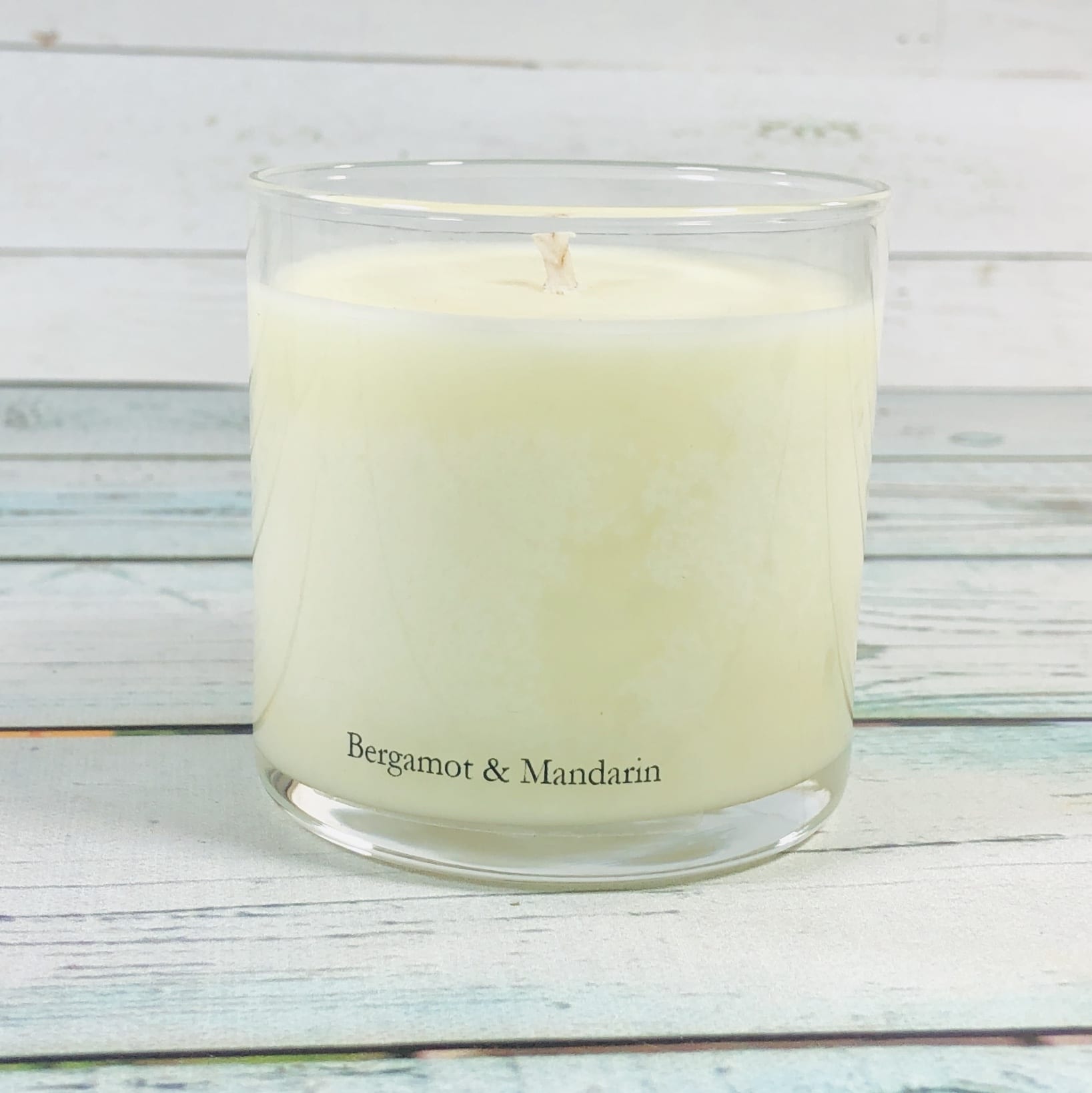 There is a handy sticker on the back of the jar with the scent name. For July I received Bergamot & Mandarin, which I expected to be a citrusy scent. I was surprised to find that the candle smelled like bubblegum! Most of the Wicksly candles are polite when burning, they don't overwhelm the room and don't have much throw, but I really couldn't smell this scent when it was burning. I'm not really all that disappointed though because sometimes I just like to have a lovely candle burning for the ambiance and don't want to have something overly perfumed.
Safe burning directions were on the bottom of the candle.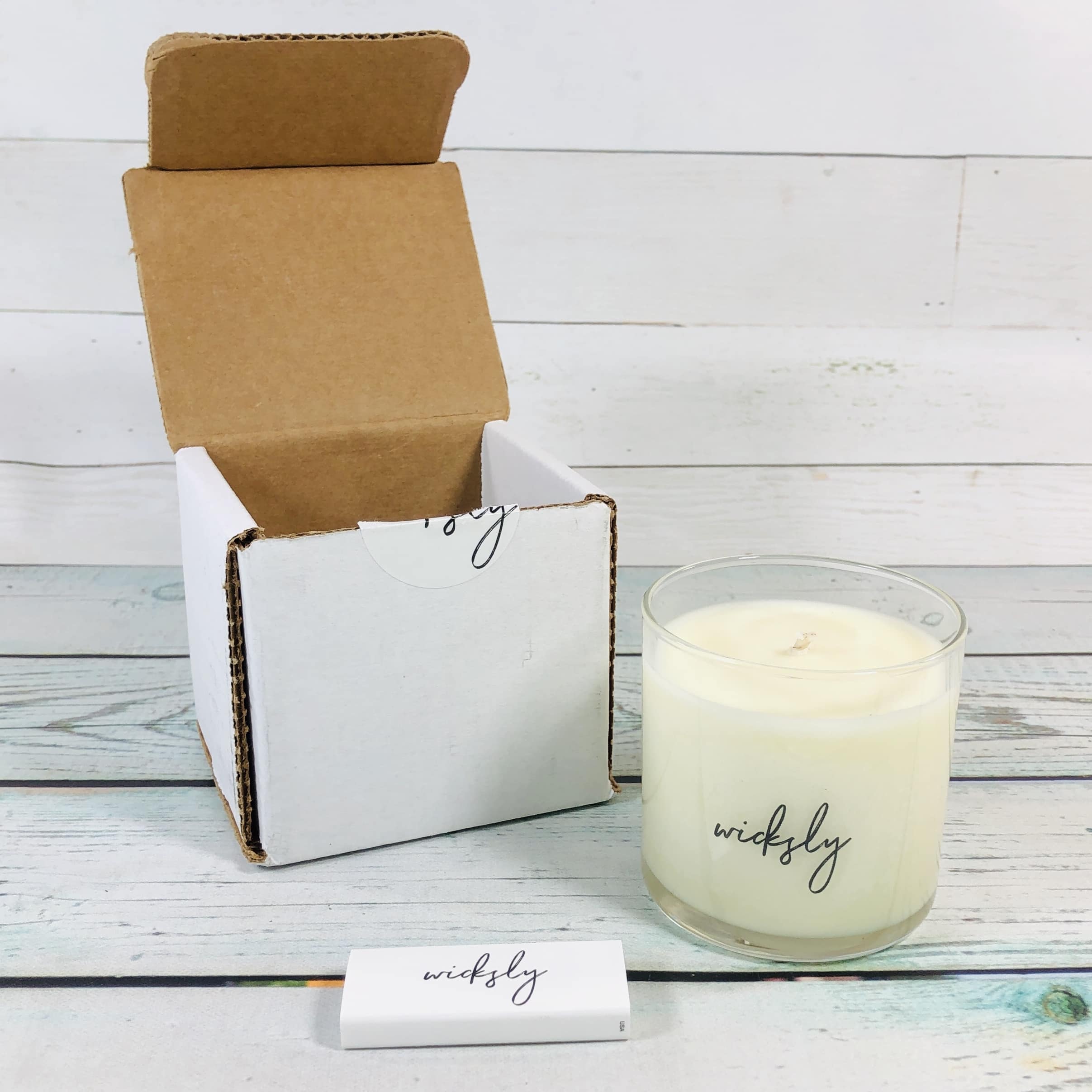 Wicksly sends a charming candle each month and this was no exception. If you are looking for a highly fragrant candle to scent a large area then maybe this won't do it for you but if you like to have a surprise scent show up in a neutral looking jar then this is perfect and should work for those who dislike strong scents. It is my daughter's favorite candle and she frequently has them burning in her immediate area!
Are you getting this box too? What scent do you wish Wicksly would send?