Vegancuts Beauty Box is a monthly beauty subscription service that sends 4-7 items ranging from unique cosmetics to luxurious skincare and each box will have a value of at least $50+. Best of all, they are 100% cruelty-free and vegan, and they are now clean and non-toxic as well! Monthly recurring shipments are $22.95 with free shipping in the USA (there is an additional charge for other countries). This sub is also available in 6 or 12-month terms that do not renew but that do earn you a discount.
Each month you'll receive a delivery of 4 or more new deluxe or full-size products, from unique cosmetics to luxurious skin care, that treat your outside as good as you treat your inside.
DEAL: Use the coupon code hellosub to get $5 off your first box on any Vegancuts subscription! This special deal ends 8/31.  It can only be used once per customer, but it can be used on multiple subscriptions at once so long as they are in the same transaction
Vegancuts recently made some changes and along with a new name and new box, they also have a focus on clean, non-toxic beauty products and have a list of items they pledge not to send.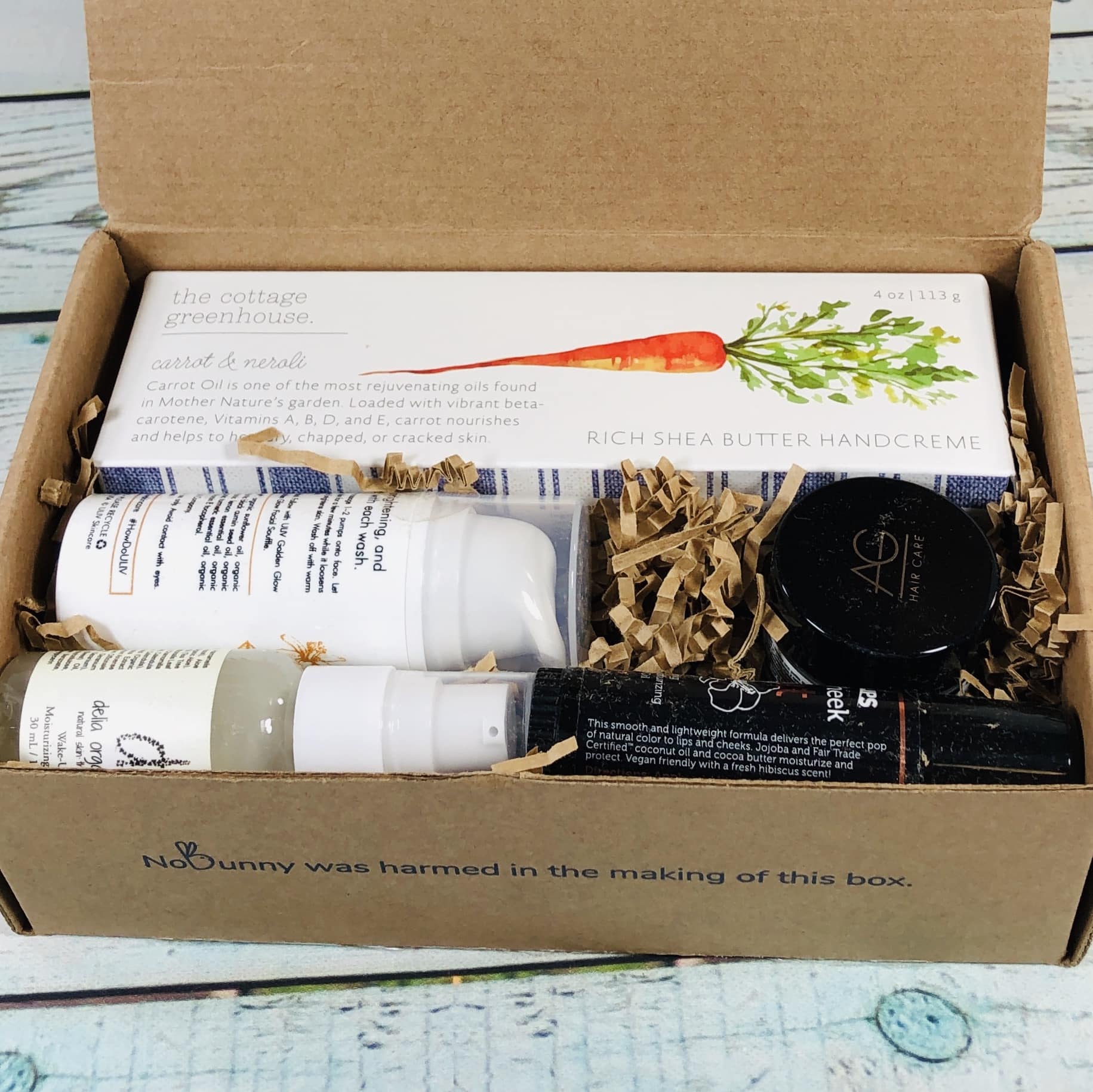 This month is looking good!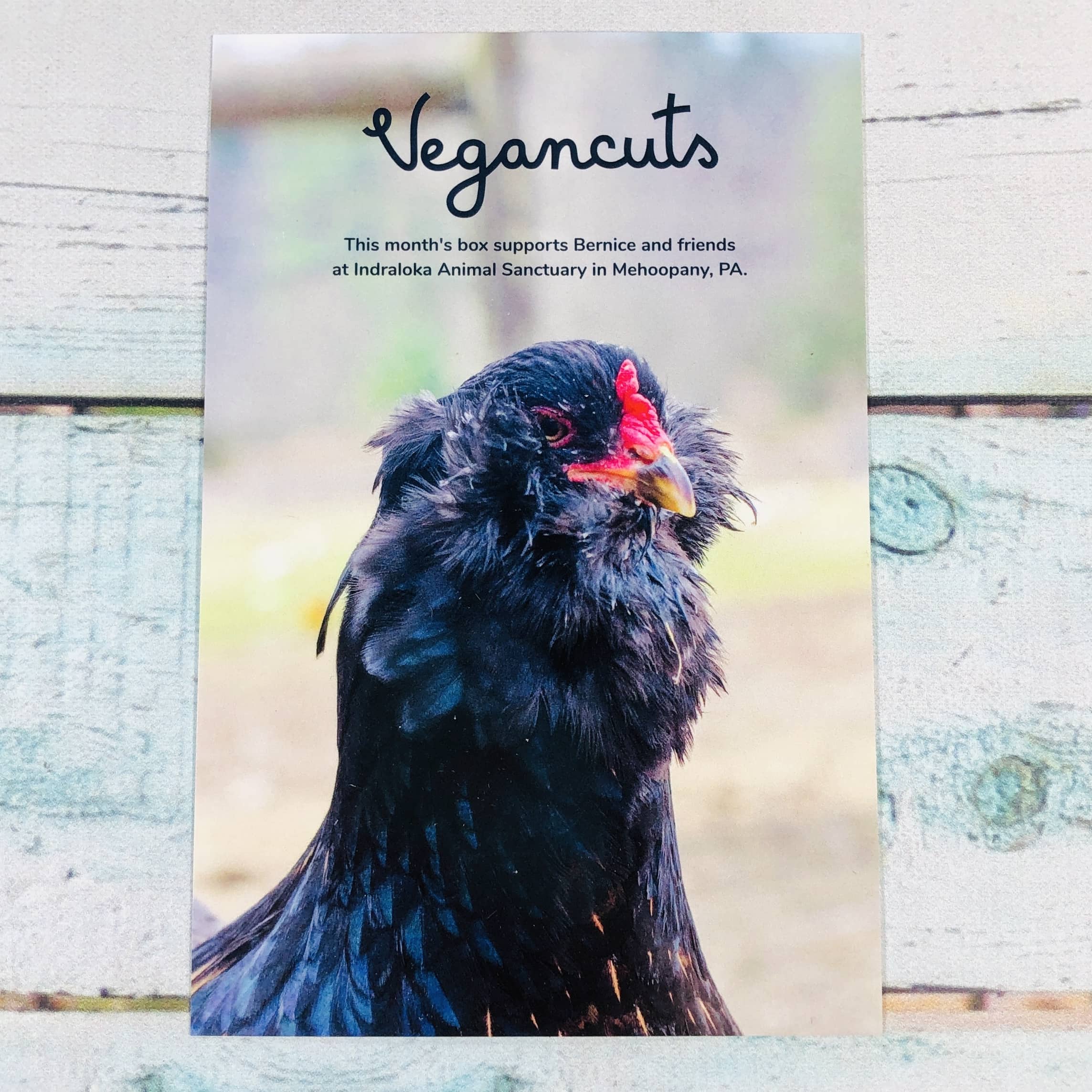 There was a card that says we are supporting Indraloka Animal Sanctuary. Vegancuts also has a quarterly makeup box and a monthly snack box but I am reviewing the monthly beauty box!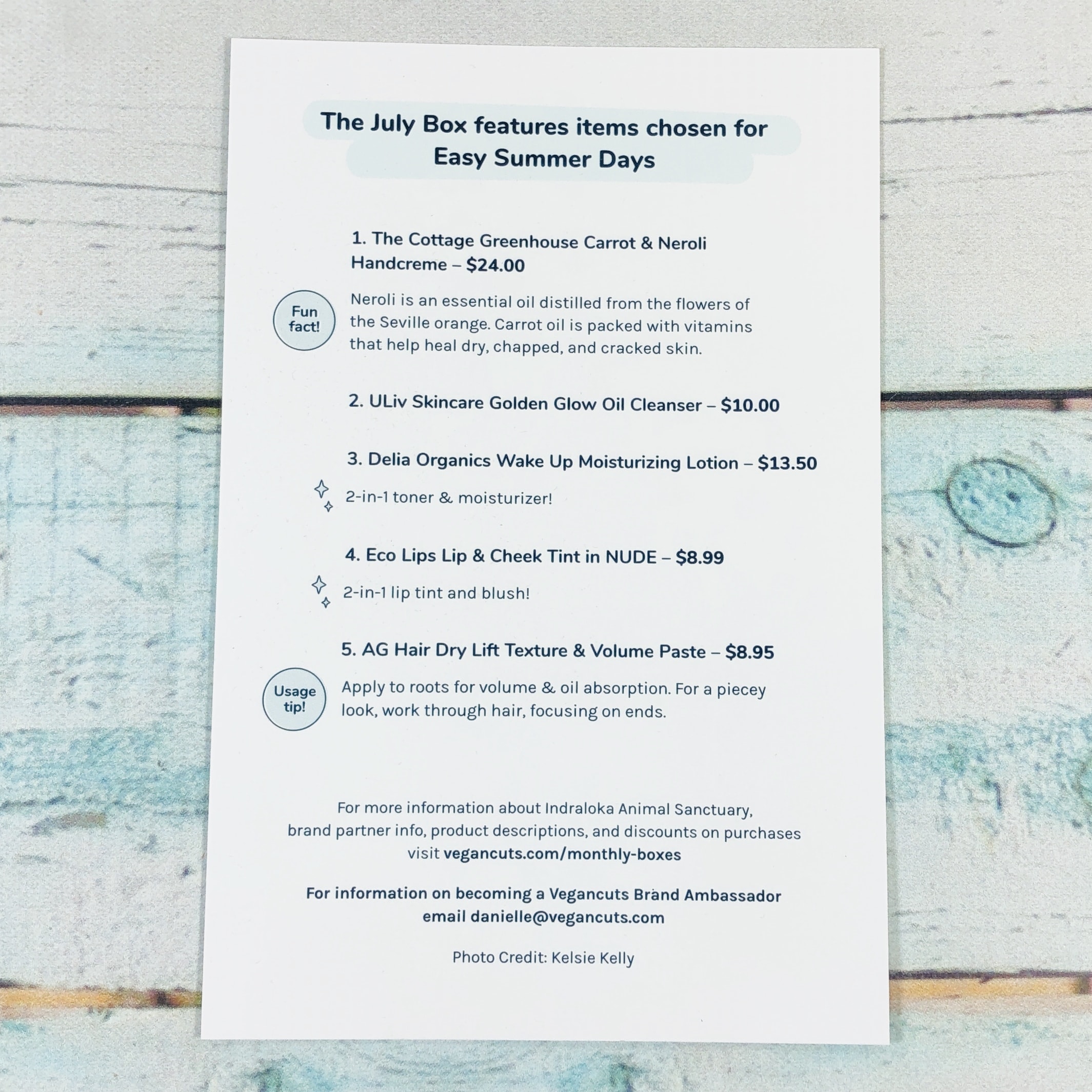 The back of the card lists the items and retail value. The theme for July is Easy Summer Days and has products to help us glide through the dog days.
Everything in my box!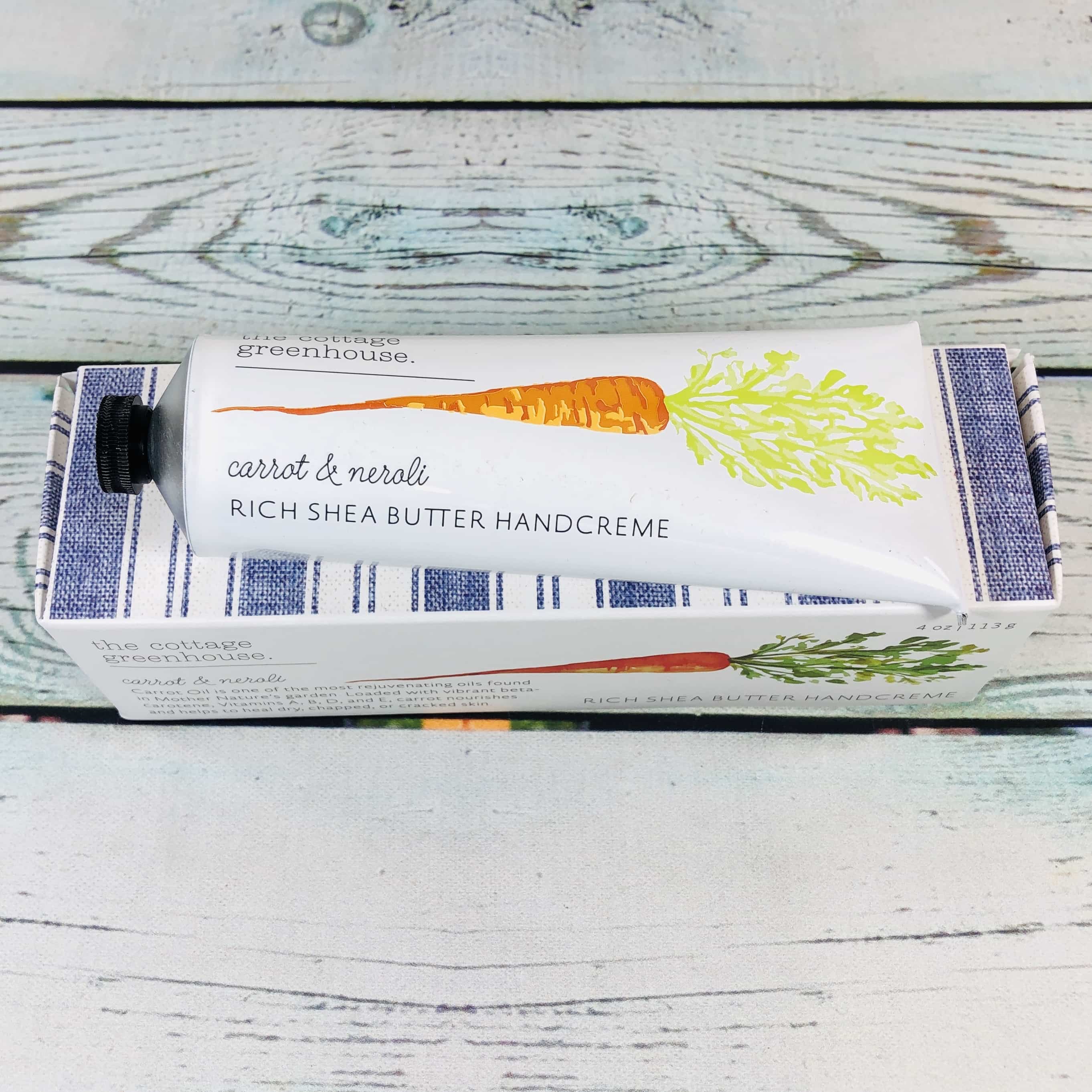 The Cottage Greenhouse Carrot & Neroli Rich Shea Butter Handcreme ($18) Margot Elena products always have the cutest packaging, and the scents are amazing! Here we have a full-sized hand cream from one of her lines.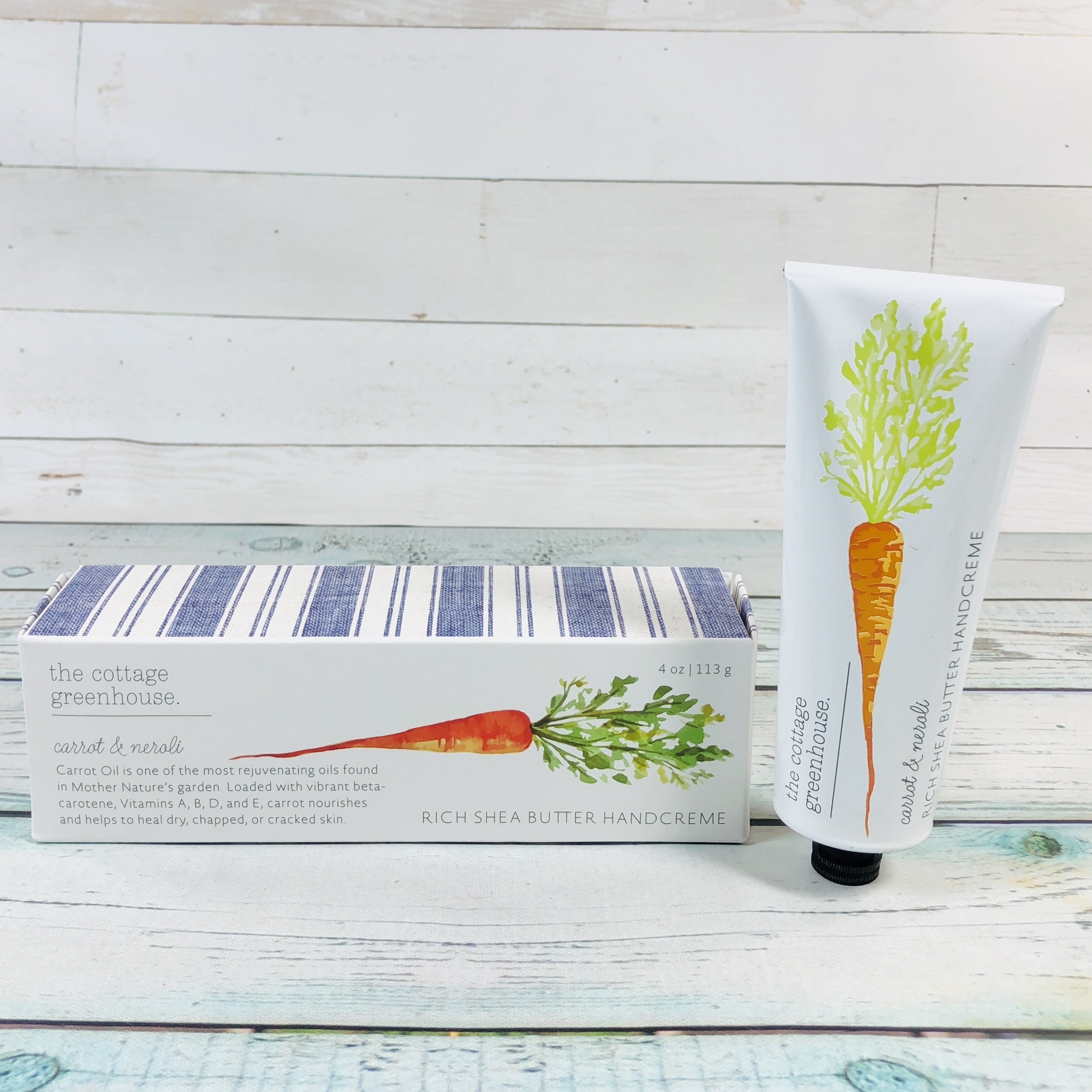 This is a big tube of lotion and should last quite a while! The scent is sweet, green, and earthy.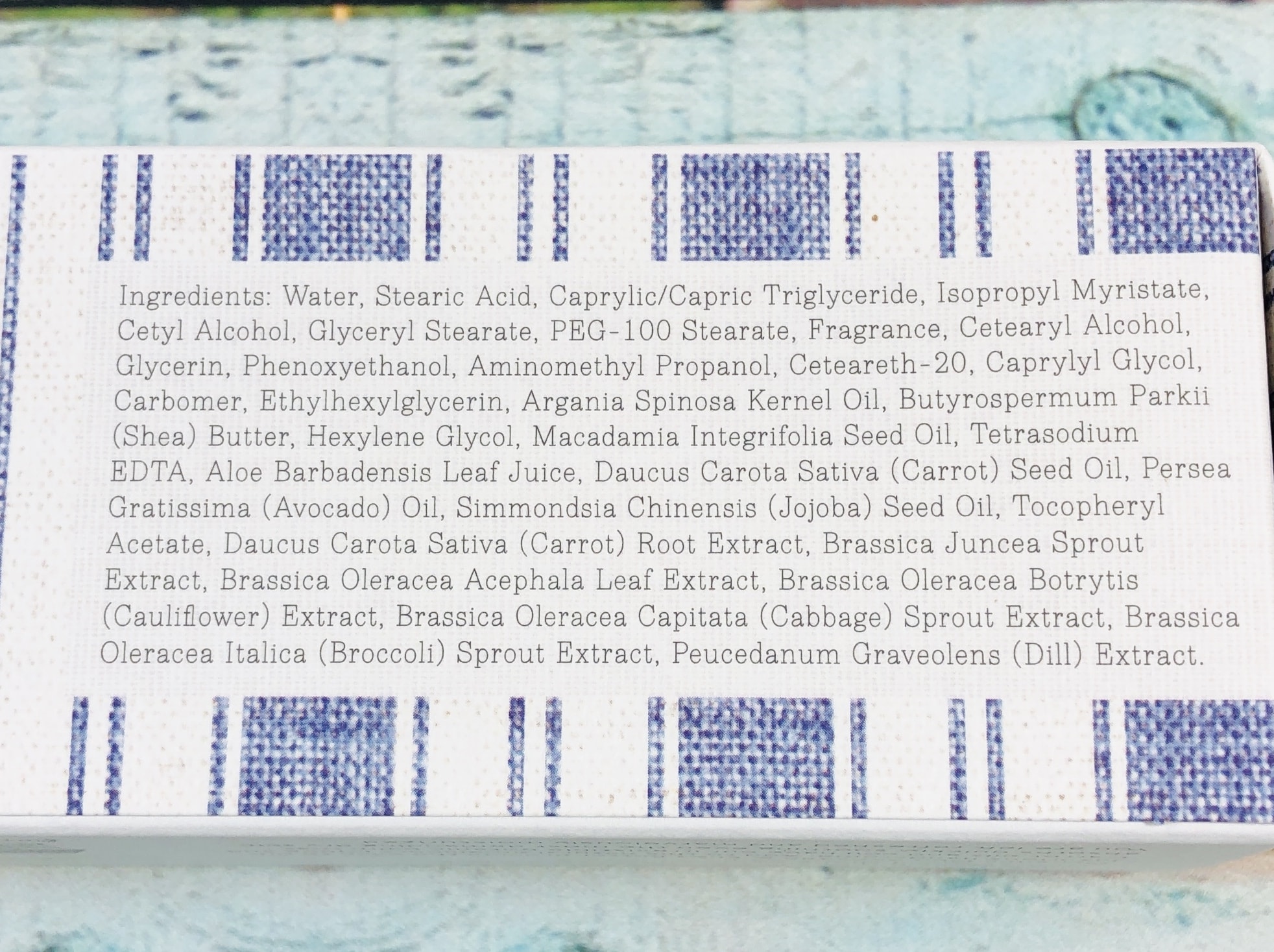 Ingredients were listed on the box and include aloe, macadamia nut oil, and plant extracts. I think this is a good cream to use throughout the day since it doesn't leave my hands greasy. The scent lingers for a while but then again it has fragrance which oddly enough is one of the ingredients Vegancuts supposedly no longer sends!
ULIV Golden Glow Oil Cleanser ($8.40) I always start with an oil cleanser to remove, well, oil! It also removes makeup and other gunk that my face has collected over the course of a day.
The ingredients are all natural – plant oils and essential oils. It smells really nice and is a bolder scent, maybe from the cumin seeds. I like it! I followed it up with a traditional cleanser to remove all of my makeup but I really enjoyed using this one first.
Delia Organics Wake-Up Moisturizing Lotion ($17.99 CAD, about $13.67 USD) is a lightweight product that combines toner and moisturizer in one.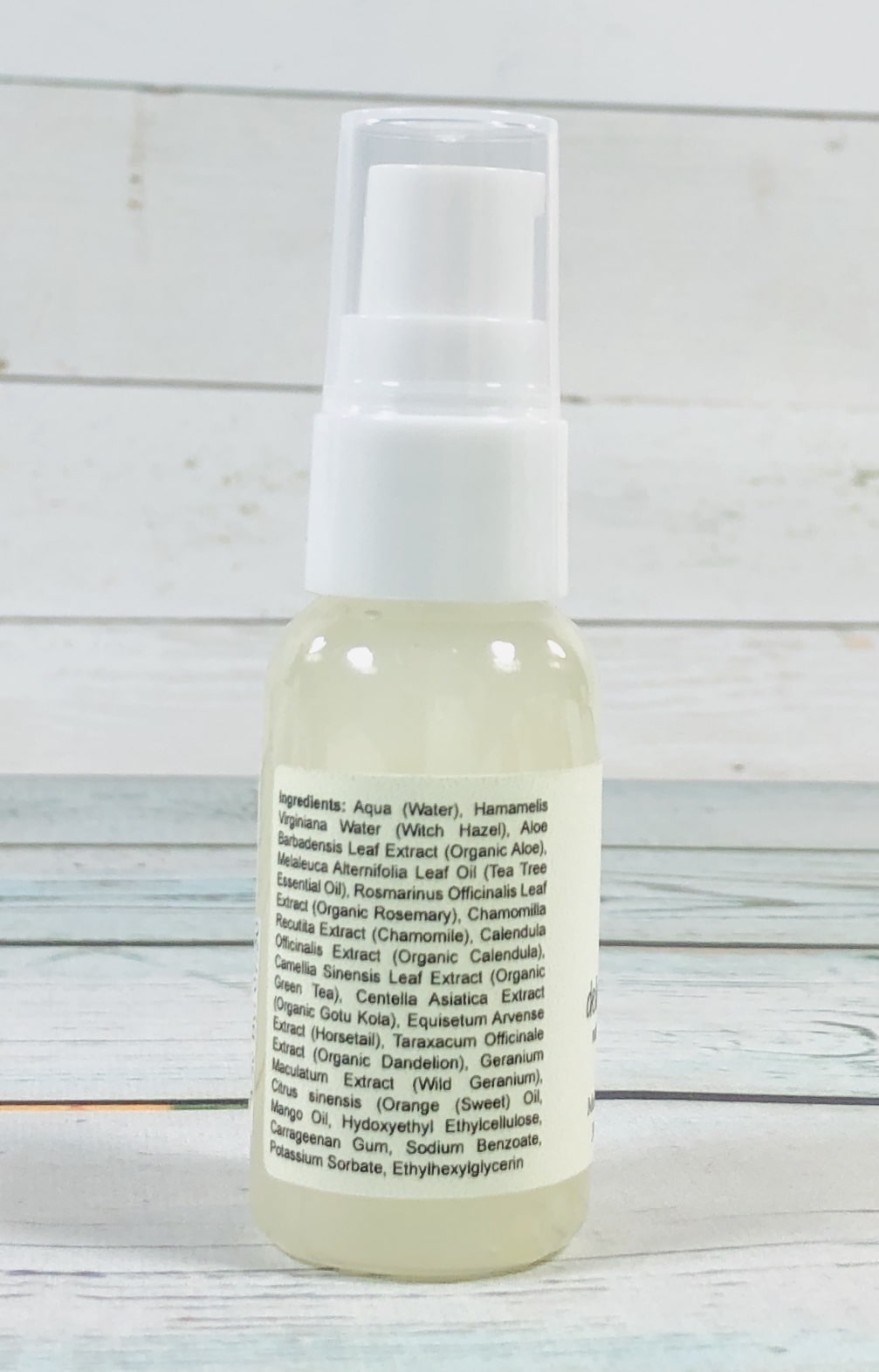 Water, orange oil, and witch hazel are a few of the ingredients listed. It went on like a creamy gel and felt cooling after I rubbed it in. My skin didn't feel greasy and I really liked the scent, which was most like orange.
AG Hair Care Dry Lift Texture & Volume Paste ($4.26) is meant to add volume and texture to hair, sort of like dry shampoo but in paste form.
I tried a pinch and rubbed it between my fingers and it was oily but smelled amazing, like citrus and sunshine. I don't think this worked well for my fine hair and grease seems to be my nemesis but I bet it would work wonders for dry or curly hair.
Eco Lips Lip + Cheek Tint ($8.99) Although this product has lips and cheeks in the name, the website also suggests using this on eyes or as a highlighter/contour.
Coconut, jojoba oil, and other plant based oils are combined with minerals for color and hibiscus for scent.
It smells fruity and goes on smoothly.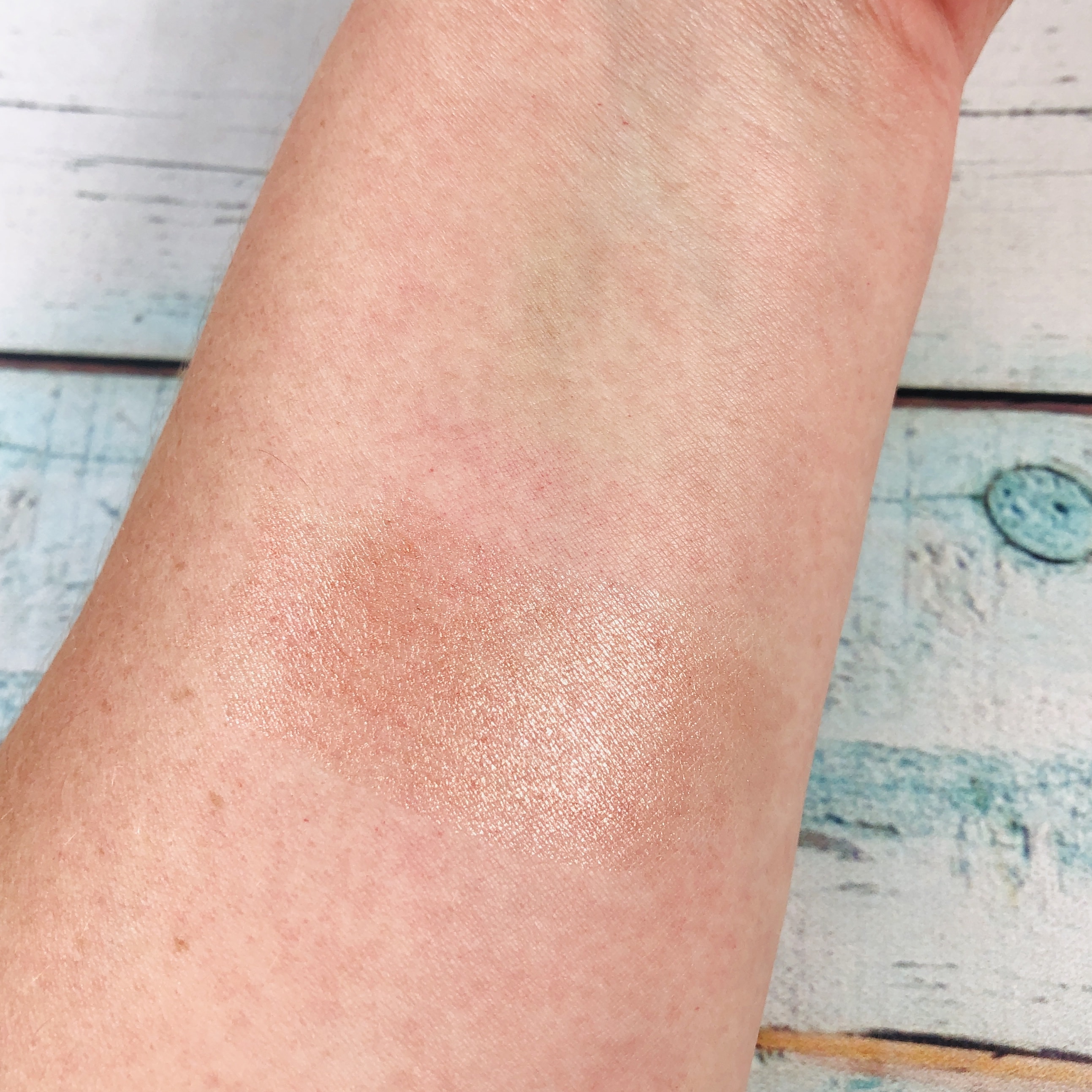 Here it is swatched. I don't think it had much color payoff but I bet the red color would be much better if you are looking for a natural blush and lip color. This shade works fine as a highlighter.
So far I am really impressed with the new and improved Vegancuts Beauty Box! It can be hard to find beauty products that are truly natural and I'll let you in on a secret, there really isn't a clearly defined definition of "natural" or clean beauty. It's up to each person to decide what works best for them and I think this is a move in the right direction for the box. Two of the products this month were full-sized and the others were generously sized and I even chose to take the cleansing oil with me on vacation. I thought the selection of products was well-rounded. Every product won't be a perfect fit for me every time but this month's box was one that I really enjoyed and I would love to know what you think of this box too! The value (using prices from Amazon when available) was around $53.32, which is amazing for a vegan beauty box!
What do you think of this month's Vegancuts Beauty Box? Let me know which product you're loving in the comments!