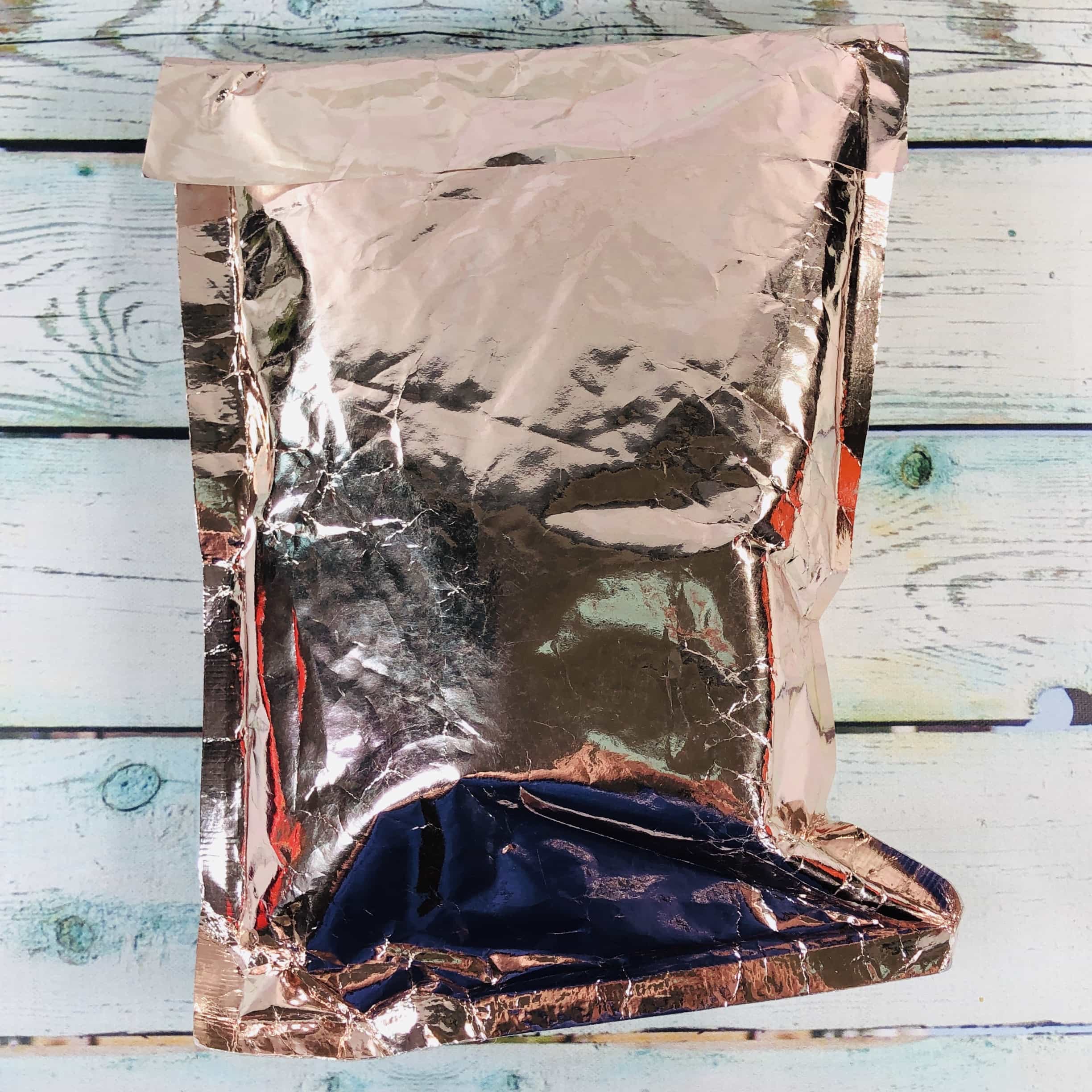 Vegan Cuts Beauty Box is a monthly beauty subscription service that sends 4 or more items ranging from unique cosmetics to luxurious skincare. Best of all, they are 100% cruelty-free and vegan, plus most items are natural and non-toxic! Monthly recurring shipments are $22.95 with free shipping in the USA (there is an additional charge for other countries). This sub is also available in 6 or 12-month terms that do not renew but that do earn you a discount.
Each month you'll receive a delivery of 4 or more new deluxe or full-size products, from unique cosmetics to luxurious skin care, that treat your outside as good as you treat your inside.
It looks like a new mailer will come along next month!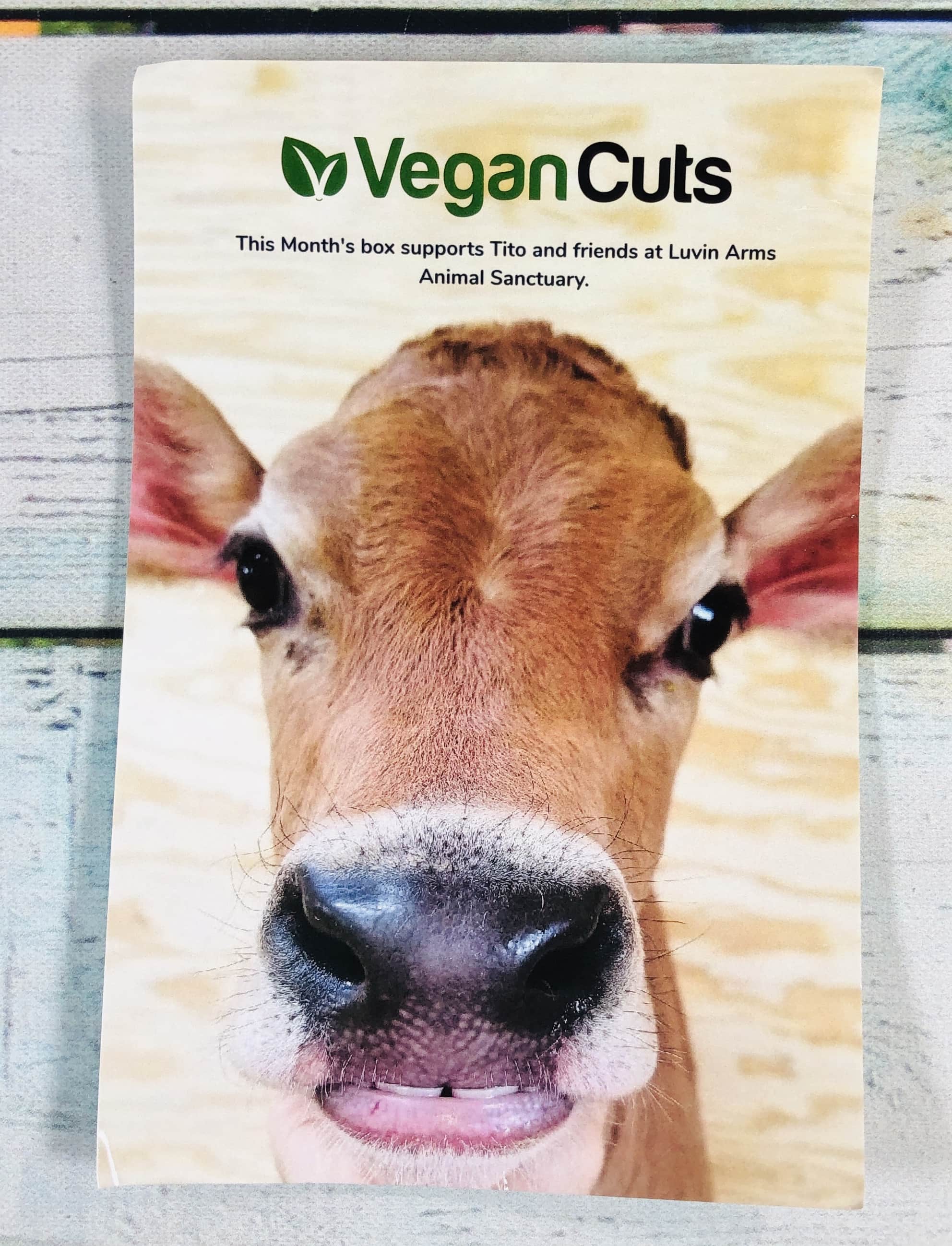 There was a card that says we are supporting Luvin Arms Animal Sanctuary.
The back of the card lists the items and retail value.
Everything in my box!
Andalou Naturals Instant Pore Hydro Serum Facial Mask ($5.17) is meant especially for oily or "overactive" skin so I am going to pass it along to my daughter, who also happens to love sheet masks. In fact, when I showed her this mask she commented on the fact that it has coconut water and hoped it would help her breakouts.
Aloe, witch hazel, and hyaluronic acid are the first three ingredients, plus there is willow bark acid and konjac powder.
Aethera Botanical Brightening Concentrate ($7.20) I wasn't expecting this cream to be pink and it is just so pretty! It is an oil based cream that helps brighten skin while also nourishing and gently exfoilating.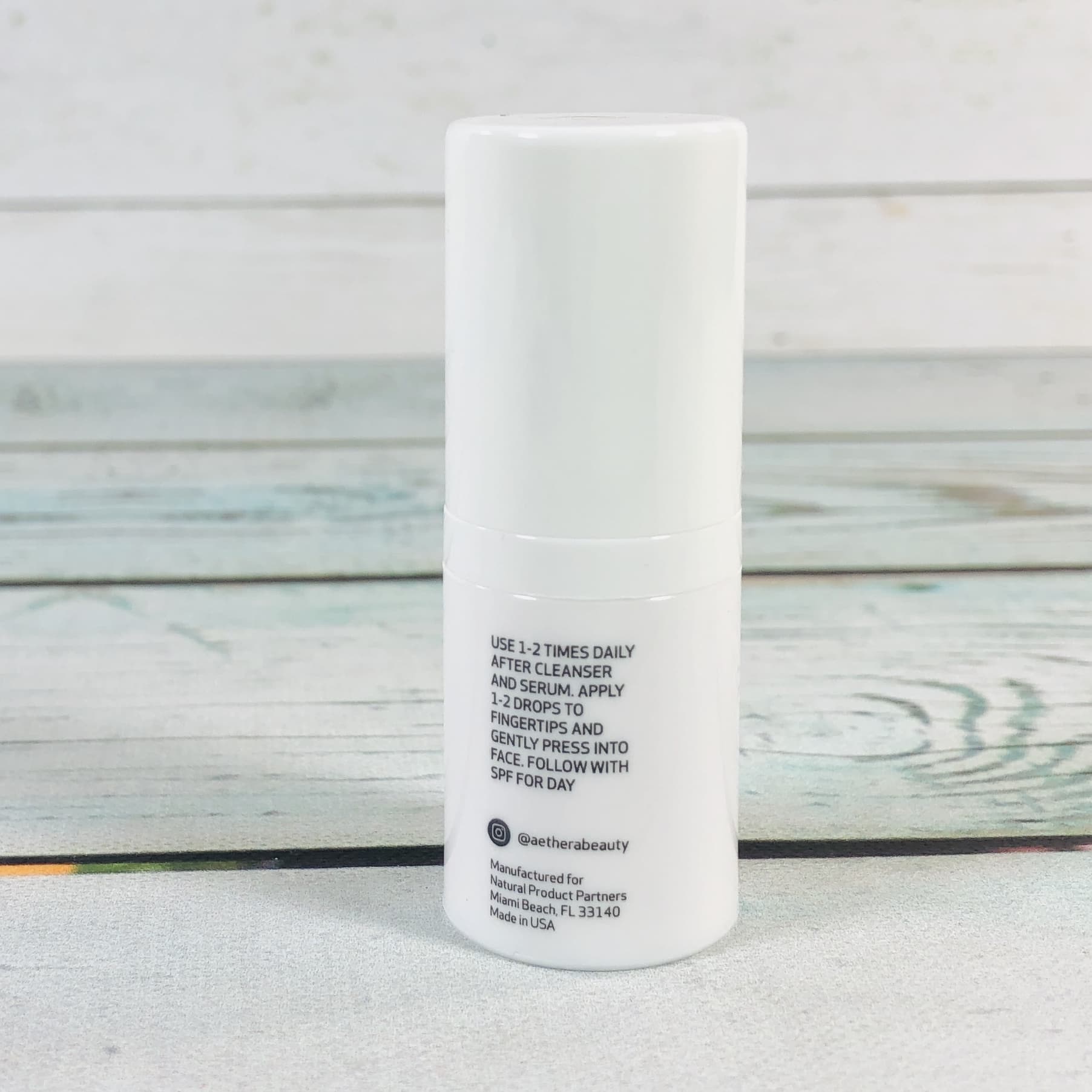 It has jojoba oil, hemp oil, and all kinds of botanicals and has a light floral fragrance that I find pleasing. My skin is in need of some TLC so I will be using this for the next week or so.
Derma-E Vitamin C Instant Radiance Citrus Facial Peel ($23.95) is a non-abrasive peel that is designed to help skin feel smoother while reducing the appearance of fine lines and wrinkles.
It came with a "spoon" that you are supposed to use to remove the mask, but it didn't work all that well so I trashed it.
Use the product once a week and you can even apply it to the back of the hands, although I tried it out on my face.
It felt like fruit pulp and smells like citrus. Make sure to use sunscreen afterwards because all of those citrus oils may make skin more susceptible to the sun's rays, which will have the opposite effect from what you desire. I didn't experience any irritation.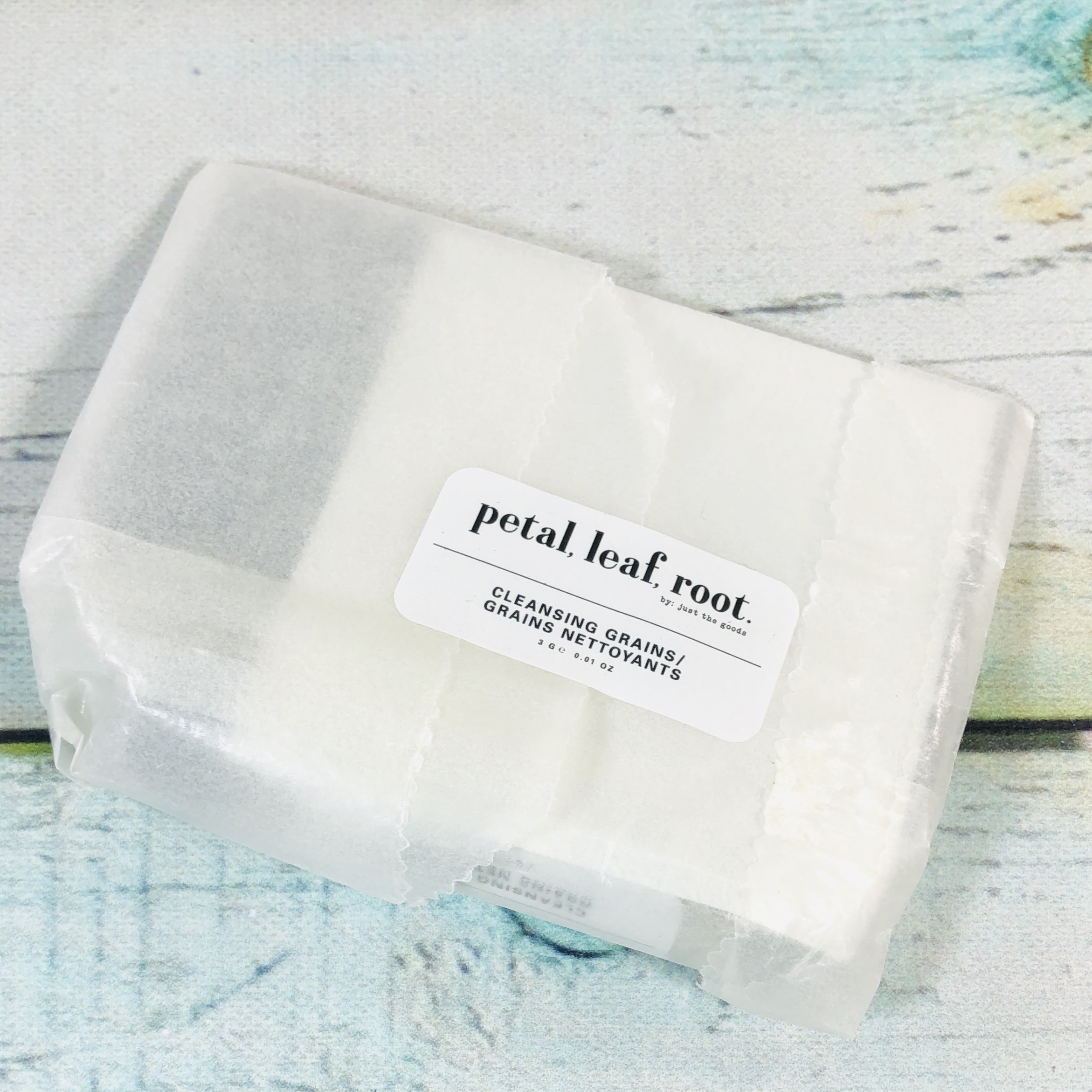 Just The Goods Petal, Leaf, Root Cleansing Grains ($0.51) I came home from vacation and this was the first product I grabbed!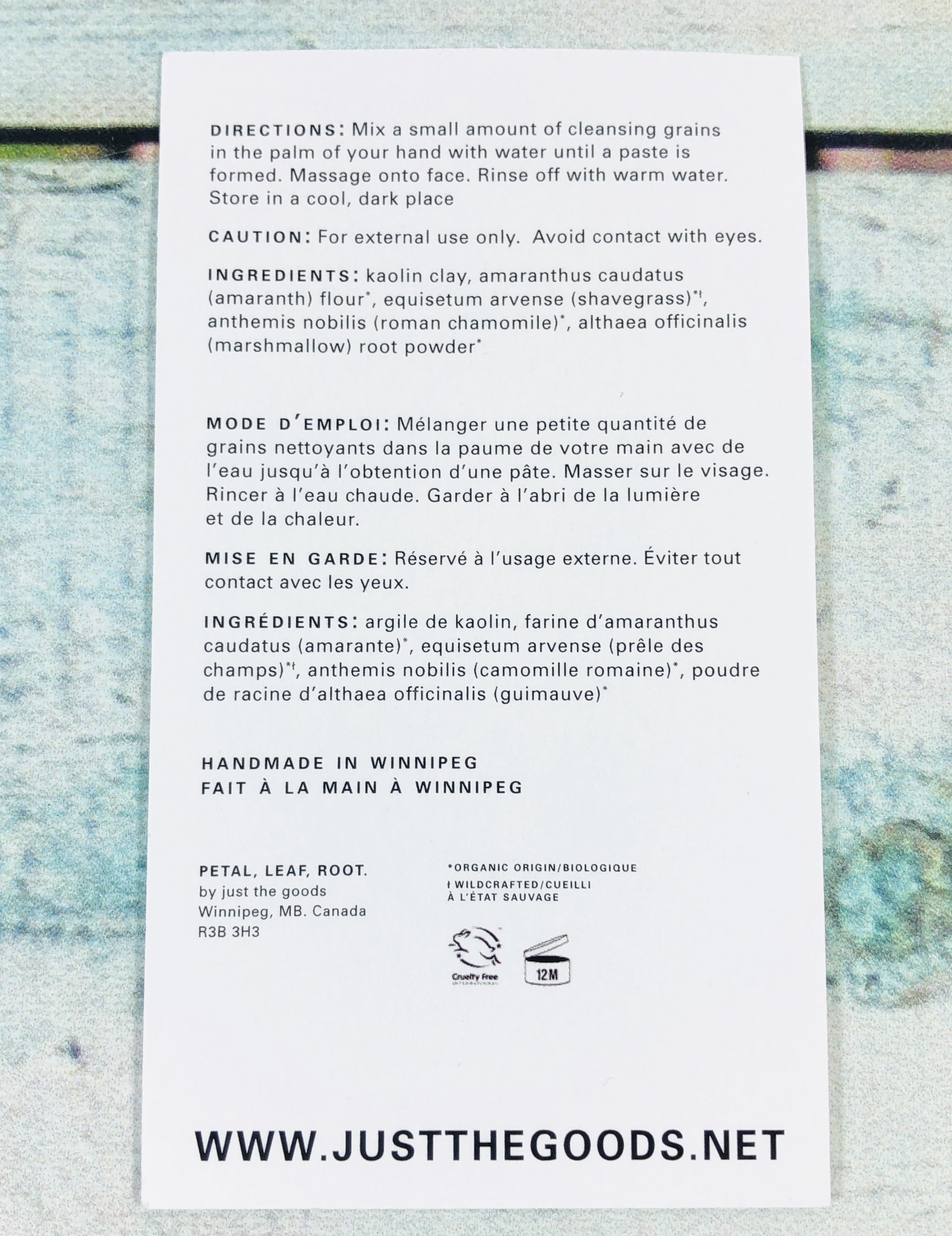 Only 5 ingredients are in this scrub and I wanted to get it on my dry, patchy face just as soon as possible.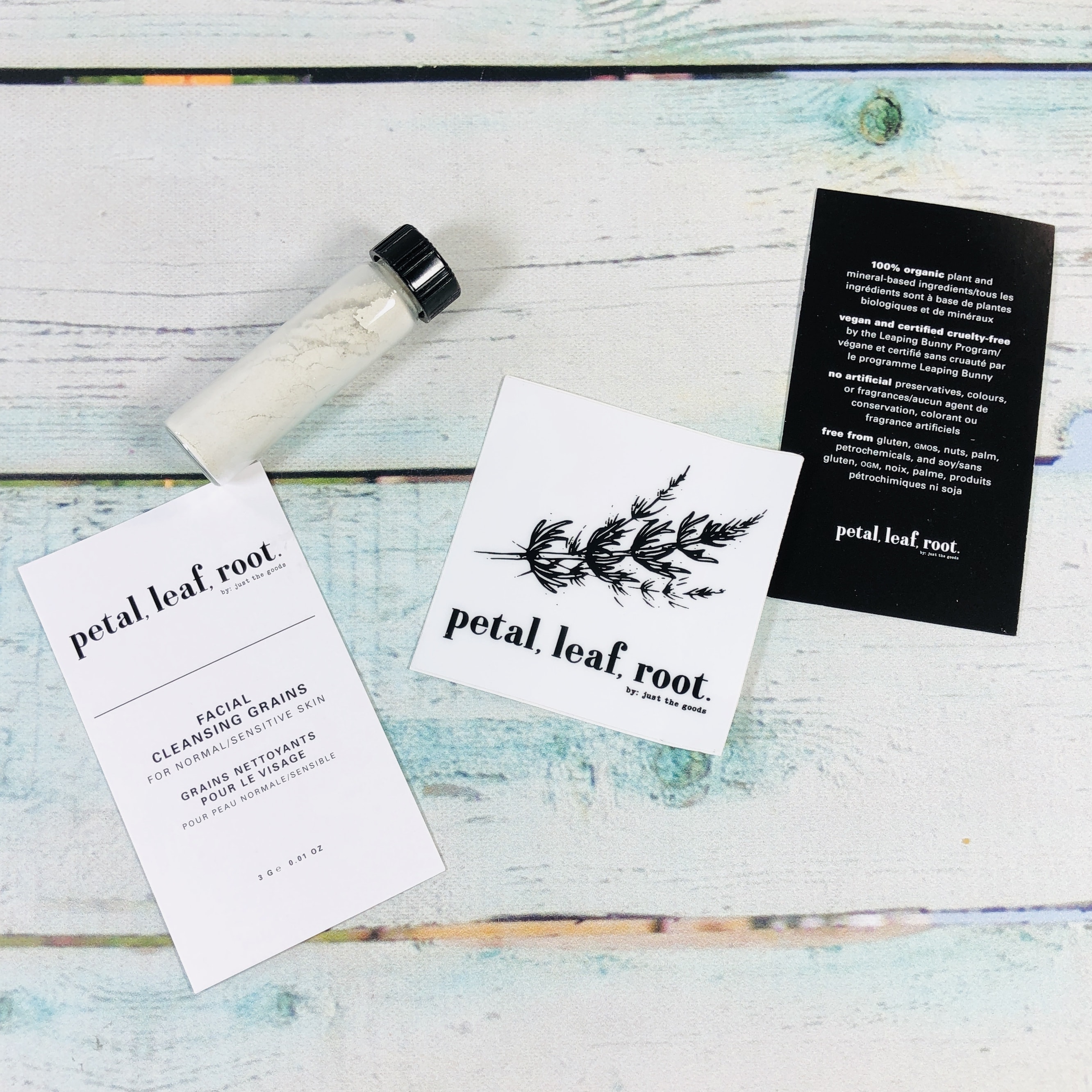 I just mixed a bit of the grains with water and scrubbed my face. It gave a gentle exfoliation and didn't leave my skin stripped bare. It had a light scent, like oatmeal, and left my skin soft afterwards.
Bare Republic Neon Sunscreen Sticks ($14.99) Since my vacation plans included some trips to the beach, I was excited to place these sticks right into my luggage.
The main ingredient is zinc oxide, a reef-safe mineral sun block that sits on top of skin to repel the sun's rays.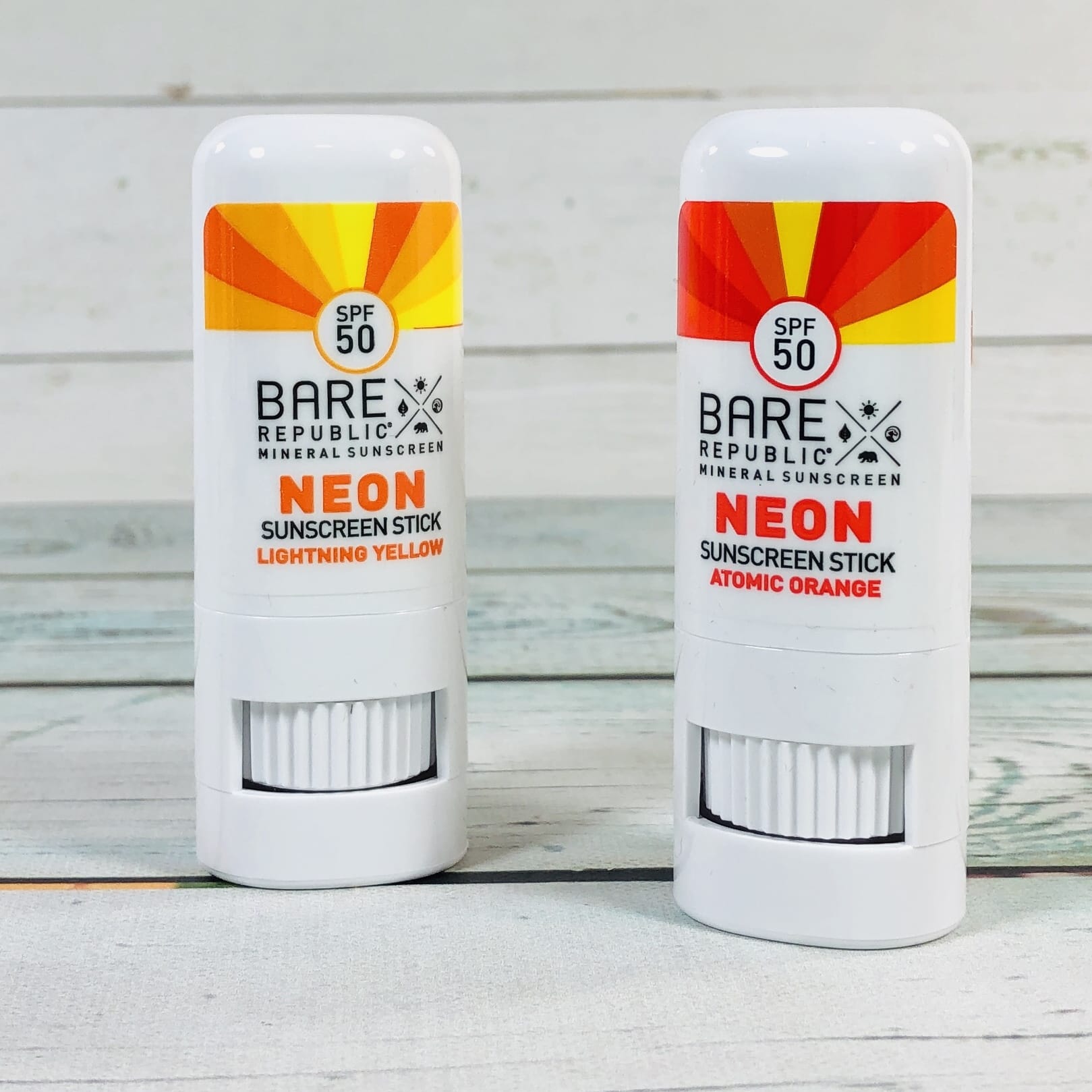 They are even lightly scented, like banana (for yellow) and mango (for orange). I didn't really notice that though.
We happened to visit a tide pool on our trip, which had actual coral, so I was happy that our skin protector wasn't hurting their environment. I think this product is best used on small areas such as the ears, nose, and tops of toes because it's kind of like a lip balm and would take forever to cover the body. My daughters (who are 21 and 15) got a kick out of the colors!
What a cool box from Vegan Cuts! I was really happy with all of the products I received and although there was a lot of facial care going on here I don't really mind since my skin is out of whack thanks to summer and traveling. My daughters loved the sunscreen sticks and a full-sized Derma-e product is also amazing but my favorite product was the scrub grains because they were just so natural and felt effective. The value for this June box was around $51.82!
What do you think of this month's Vegan Cuts Beauty Box? Let me know which product you're loving in the comments!