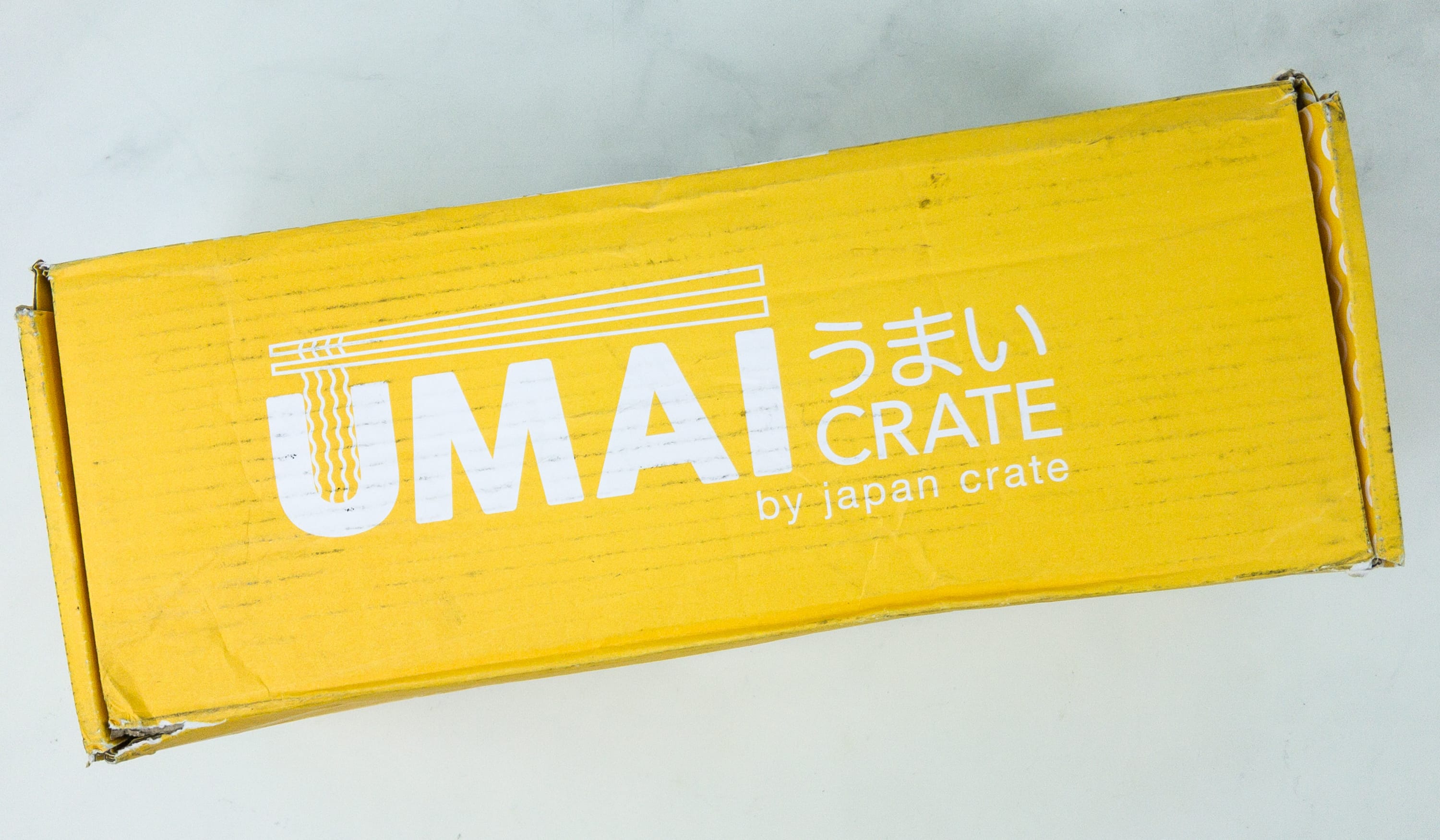 Umai Crate is a monthly subscription box that brings you exclusive Japanese-style noodles every month. The subscription costs $25 per month, and you'll get 7-8 noodles, plus bonus items like gachapons, collectible chopsticks, and more.
Umai Crate is from the same makers that bring you Japan Crate, Doki Doki Crate, and Kira Kira Crate!
DEAL: Take $3 off your first crate. Use coupon code HELLO.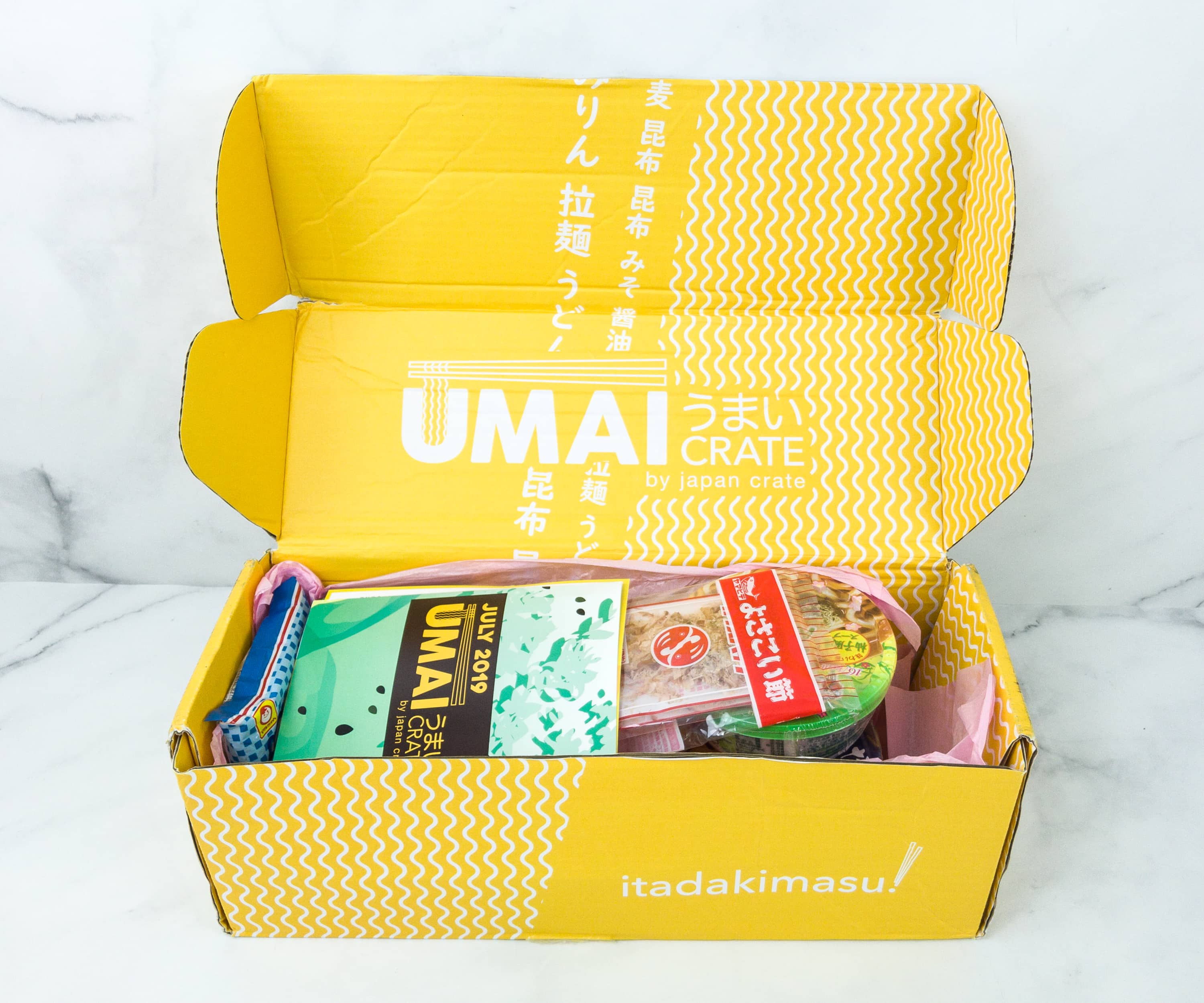 This is the July edition of Umai Crate. The box is almost the size of a windowsill planter, and it's packed with yummy noodles!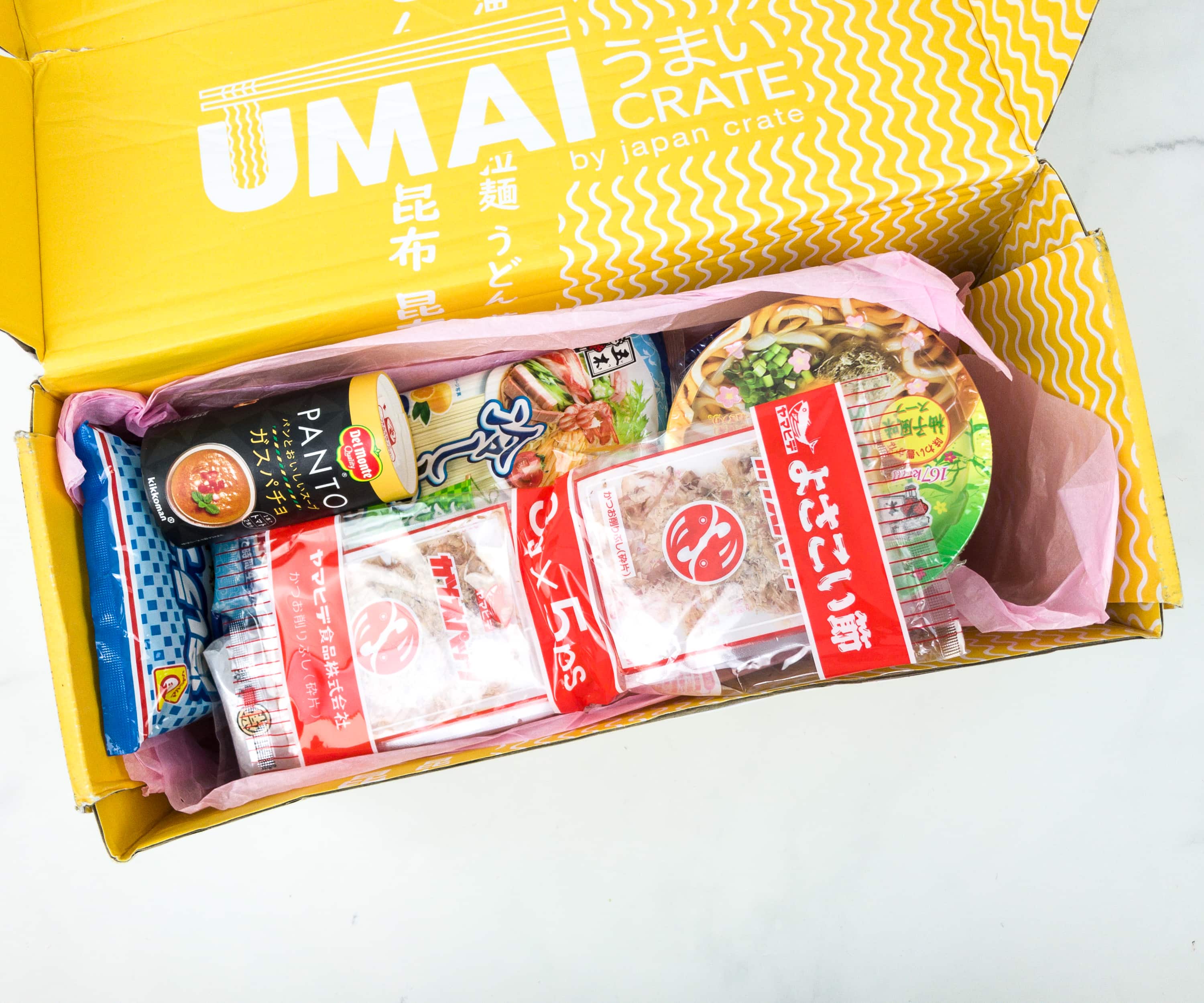 Aside from the pink paper surrounding the items, there's no other extra packaging.
The box includes an exclusive Umai Crate recipe, and this month's featured recipe is Udon Croquettes!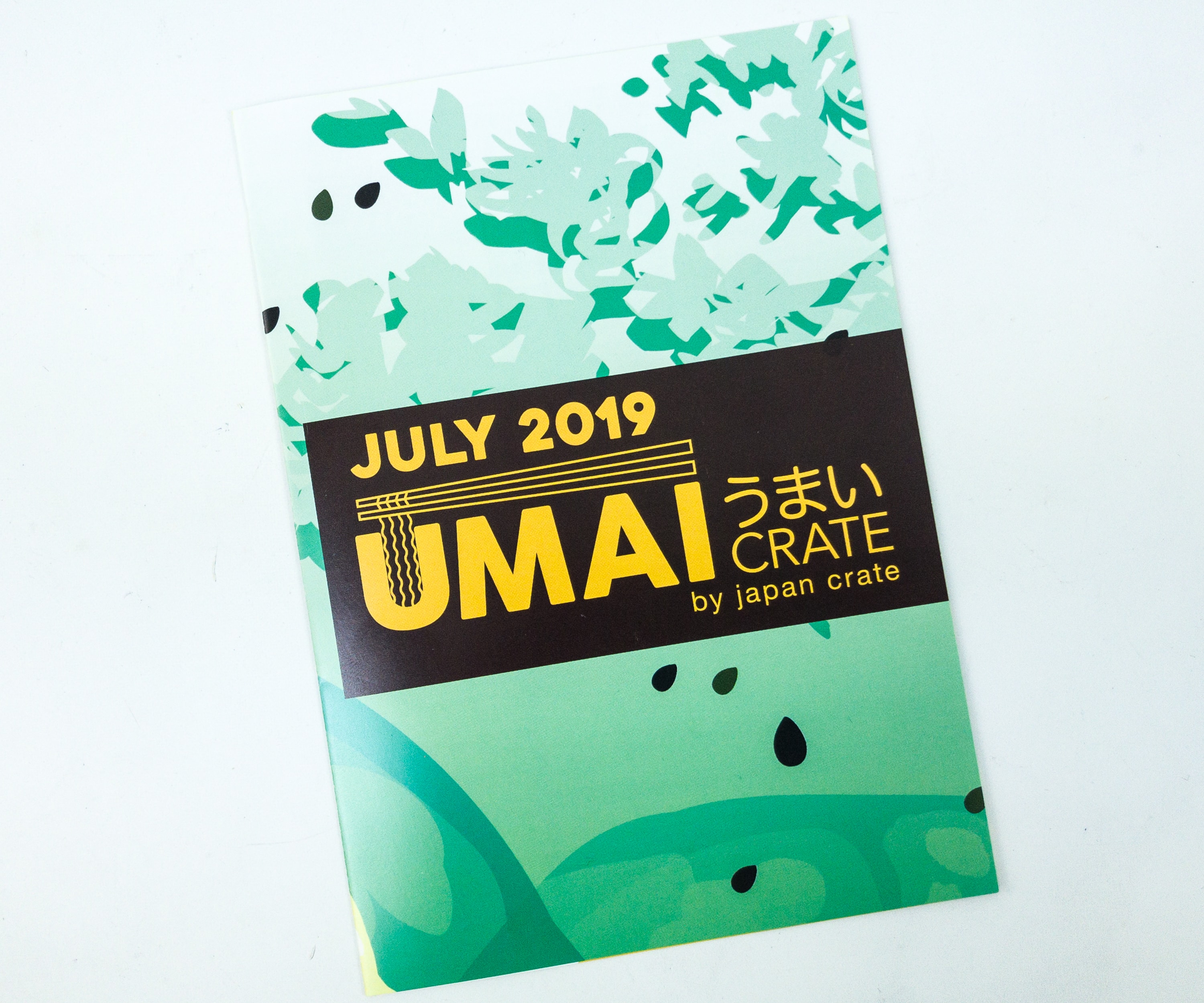 It also includes a booklet which contains a couple of fun articles about noodles and the noodle eating culture in Japan.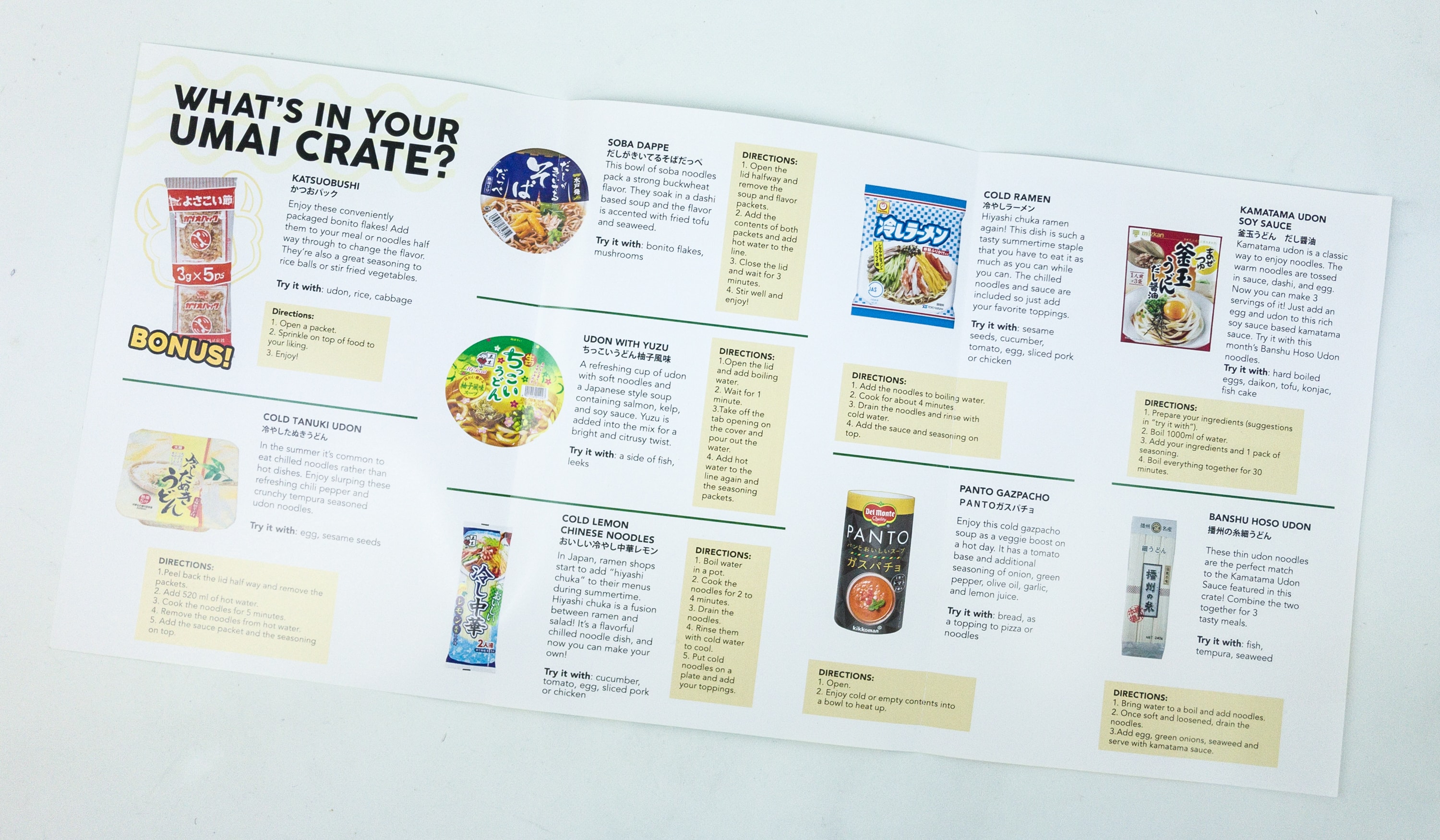 Of course, there's also a list of all the items in the box.
We got a bonus item too!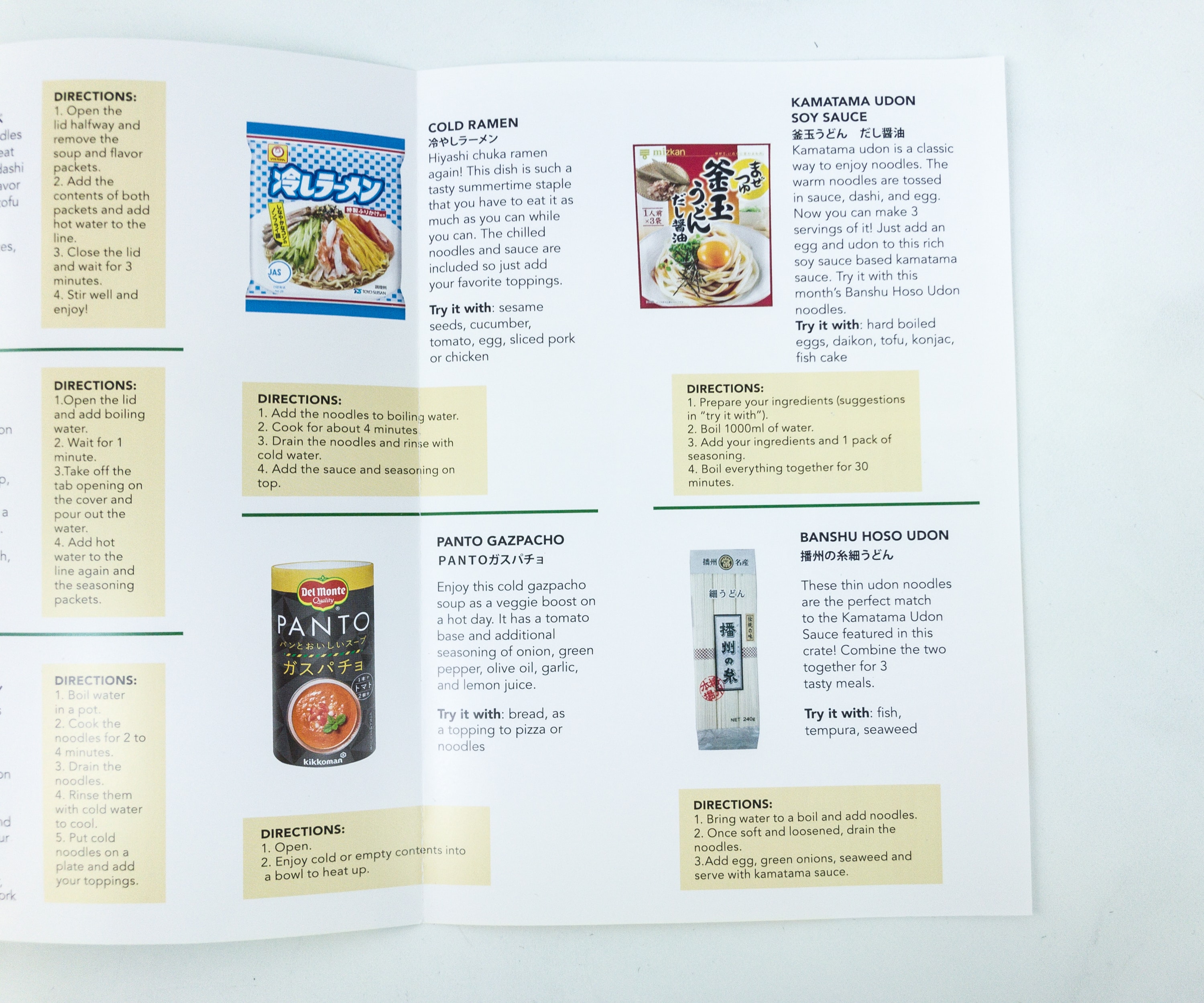 Each featured item comes with their specific descriptions and directions for cooking.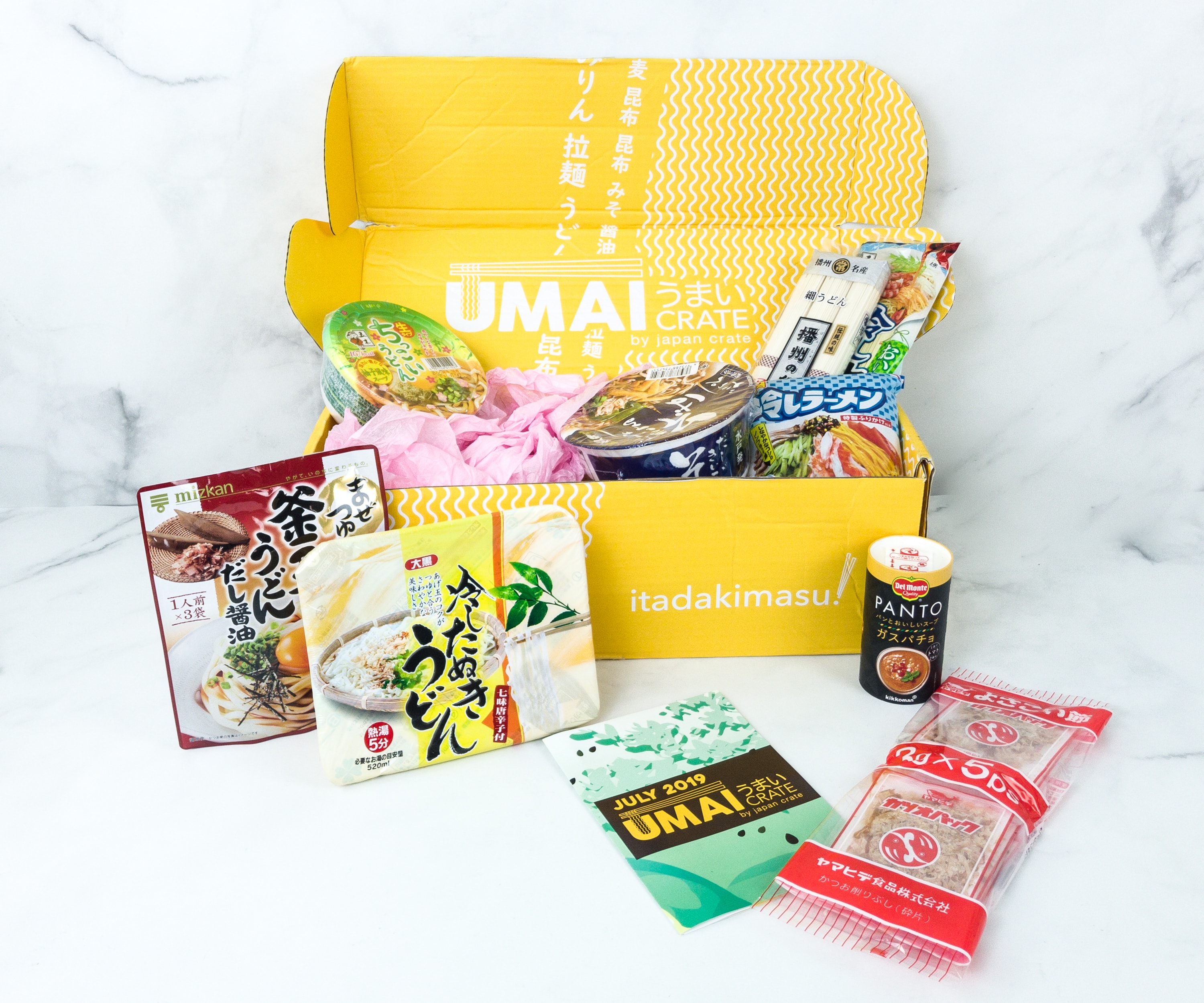 Everything in my July 2019 Umai Crate box!
Katsuobushi. This month's bonus item is a well-known Japanese snack made from dried, smoked fish. The flakes are packed with a savory taste!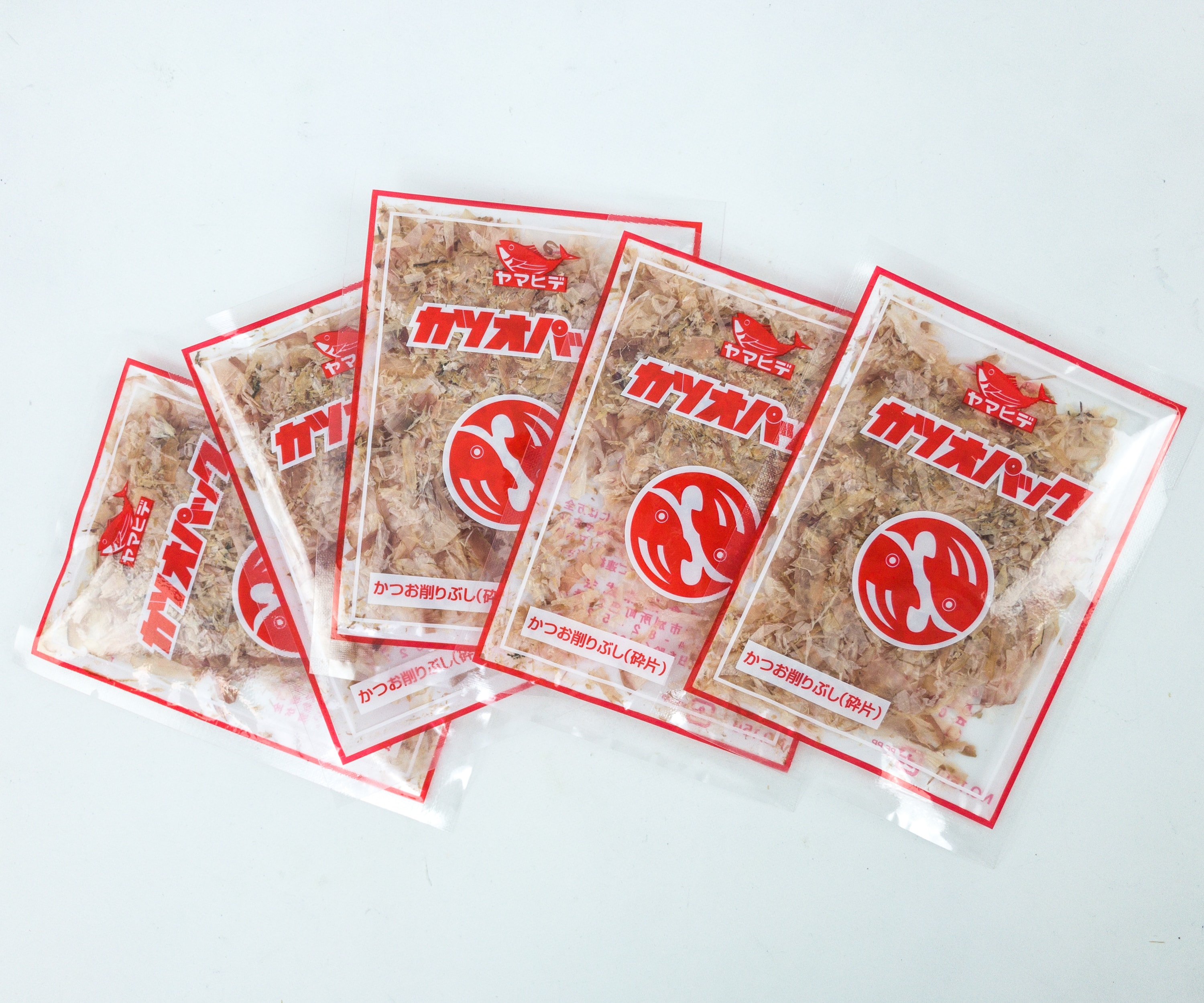 Katsuobushi can be consumed as is, you can also sprinkle it on top of your favorite dish or noodles to provide a deeper flavor!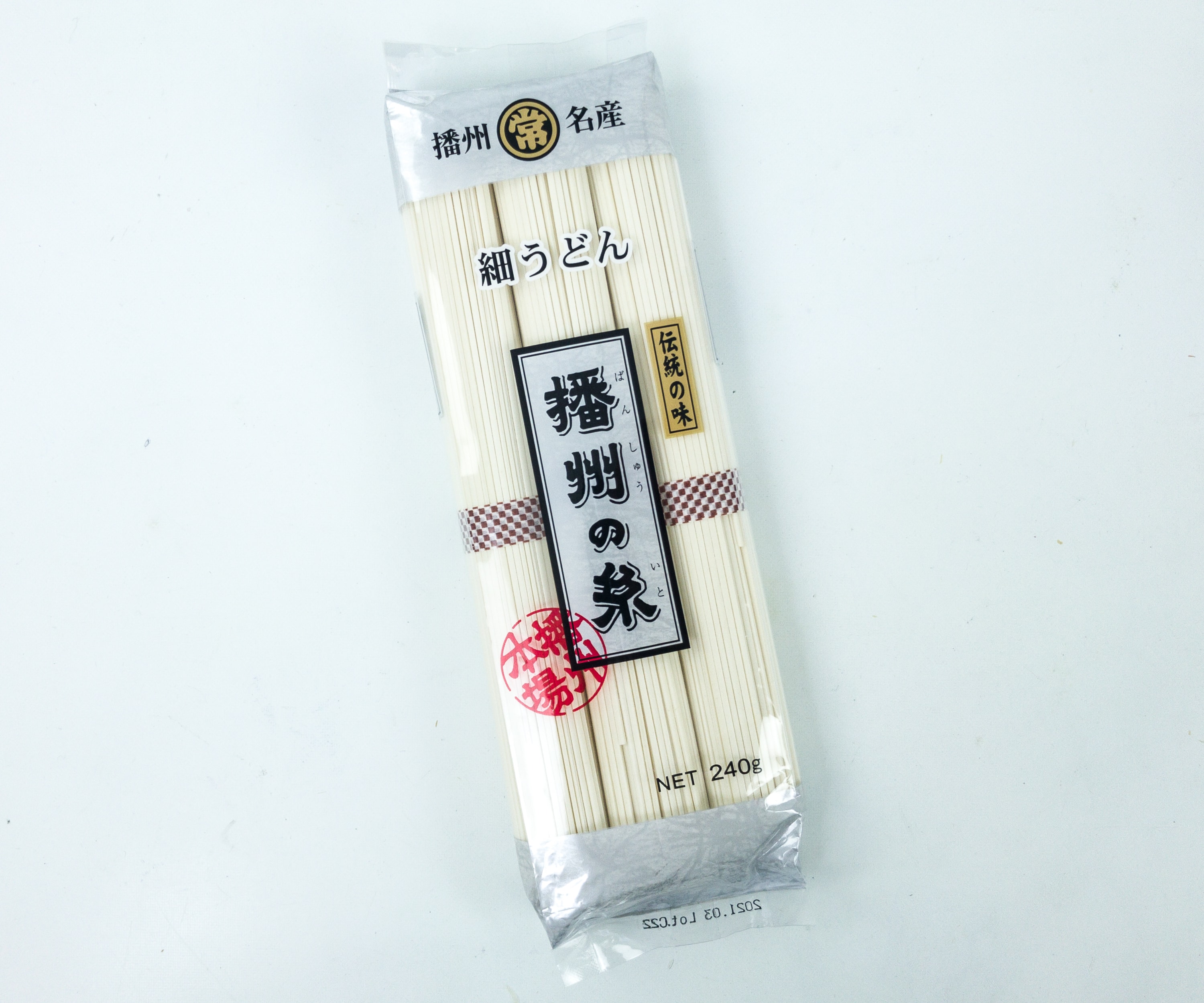 Banshu Hoso Udon. These are thin noodles made from wheat flour and salt. They come out firm and chewy, bringing you satisfaction in every bite. According to the booklet, you can try it with kamatama udon sauce and pair it with fish, tempura, or seaweed.
Kamatama Udon Soy Sauce. It's a classic noodle soy sauce that makes perfect pair with the banshu hoso udon noodles and egg.
This soy sauce is rich and flavorful, which easily complements hard-boiled eggs, daikon, tofu, konjac, and fish cake.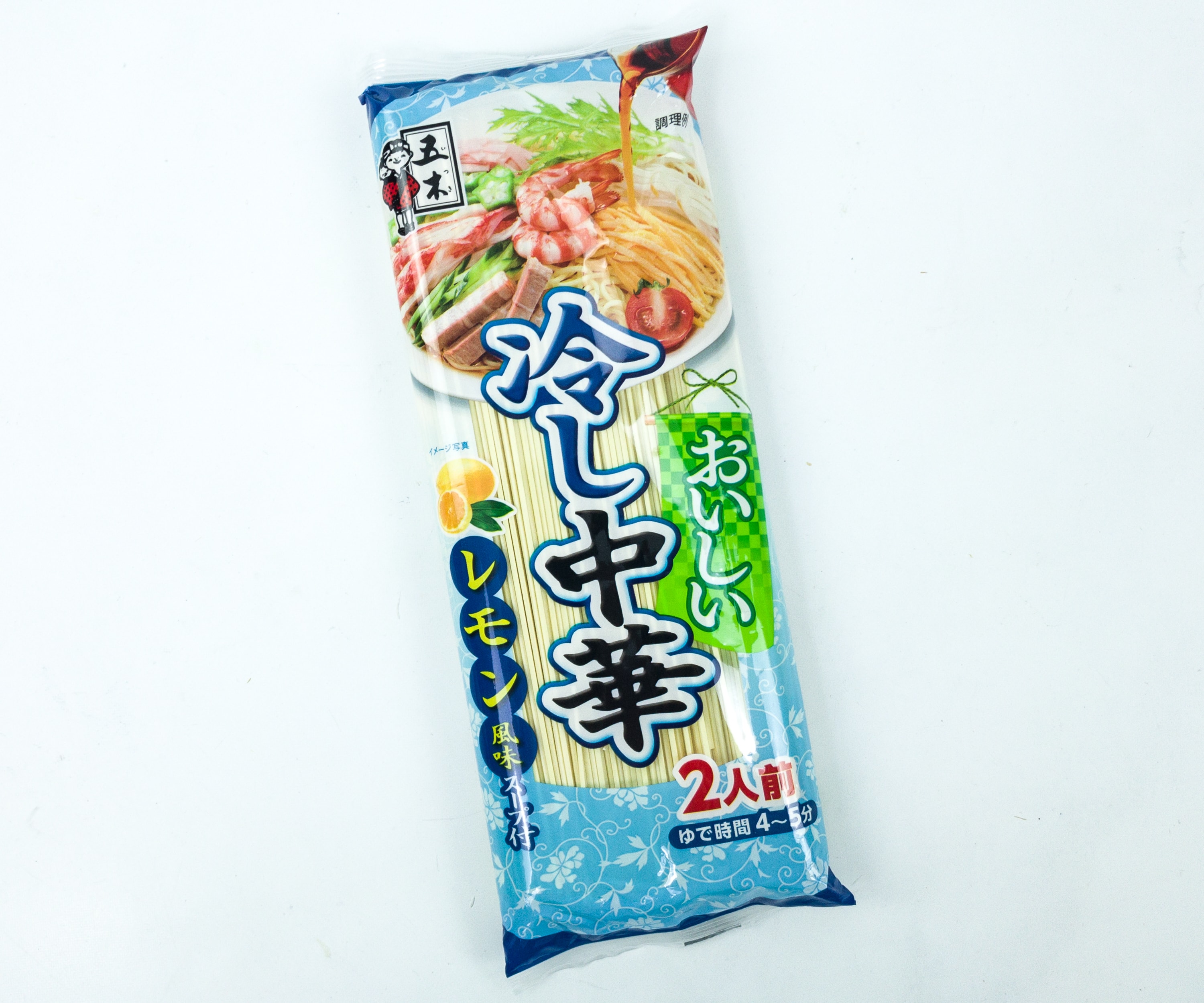 Cold Lemon Chinese Noodles. This version of Chinese noodles features a fusion between ramen and salad. It's a tasty noodle dish that you can easily make on your own.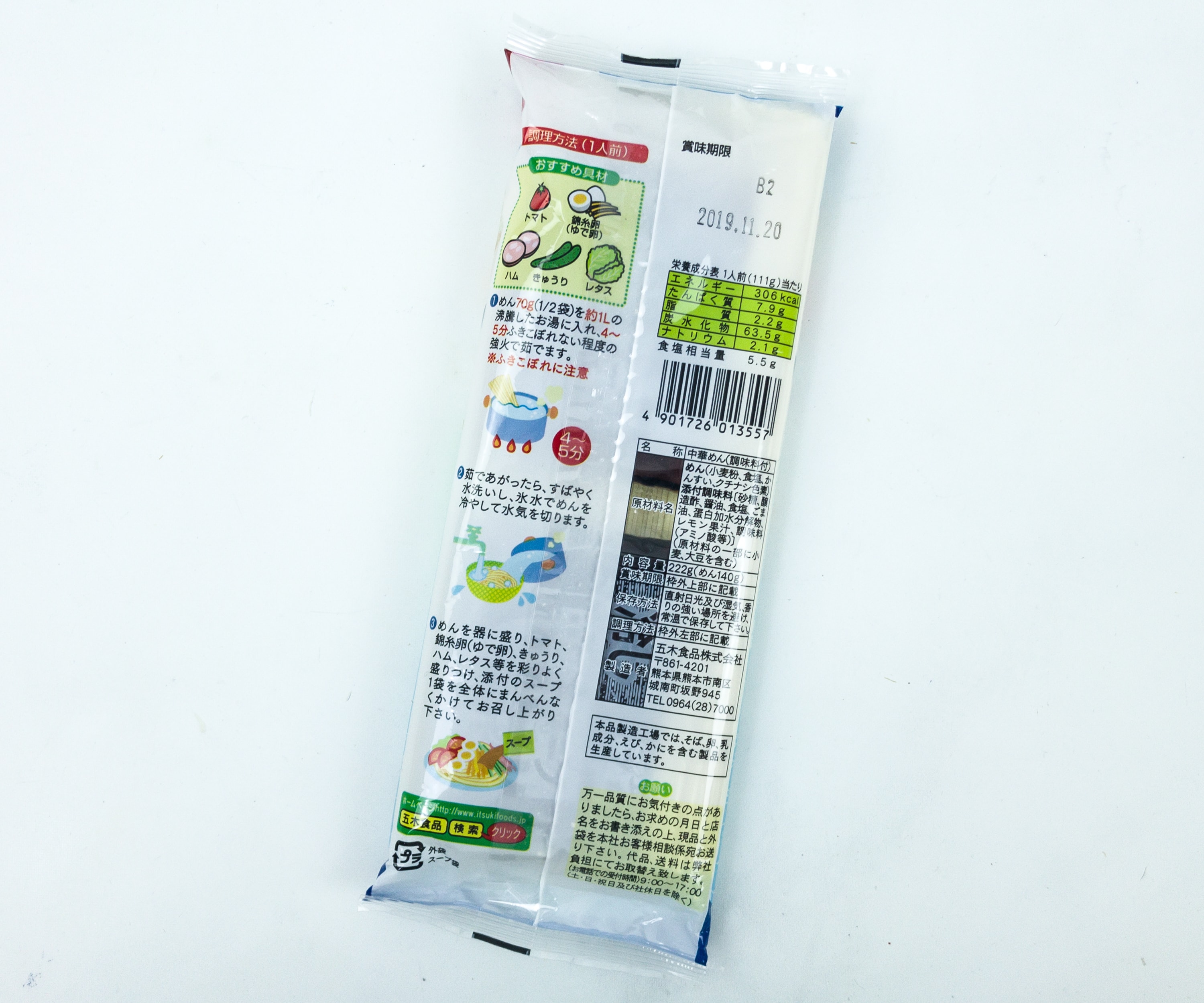 You can also try these noodles with cucumber, tomato, egg, sliced pork or chicken.
Cold Ramen. Ramen in summer? Why not! This is the perfect dish for summer, as it can be served cold!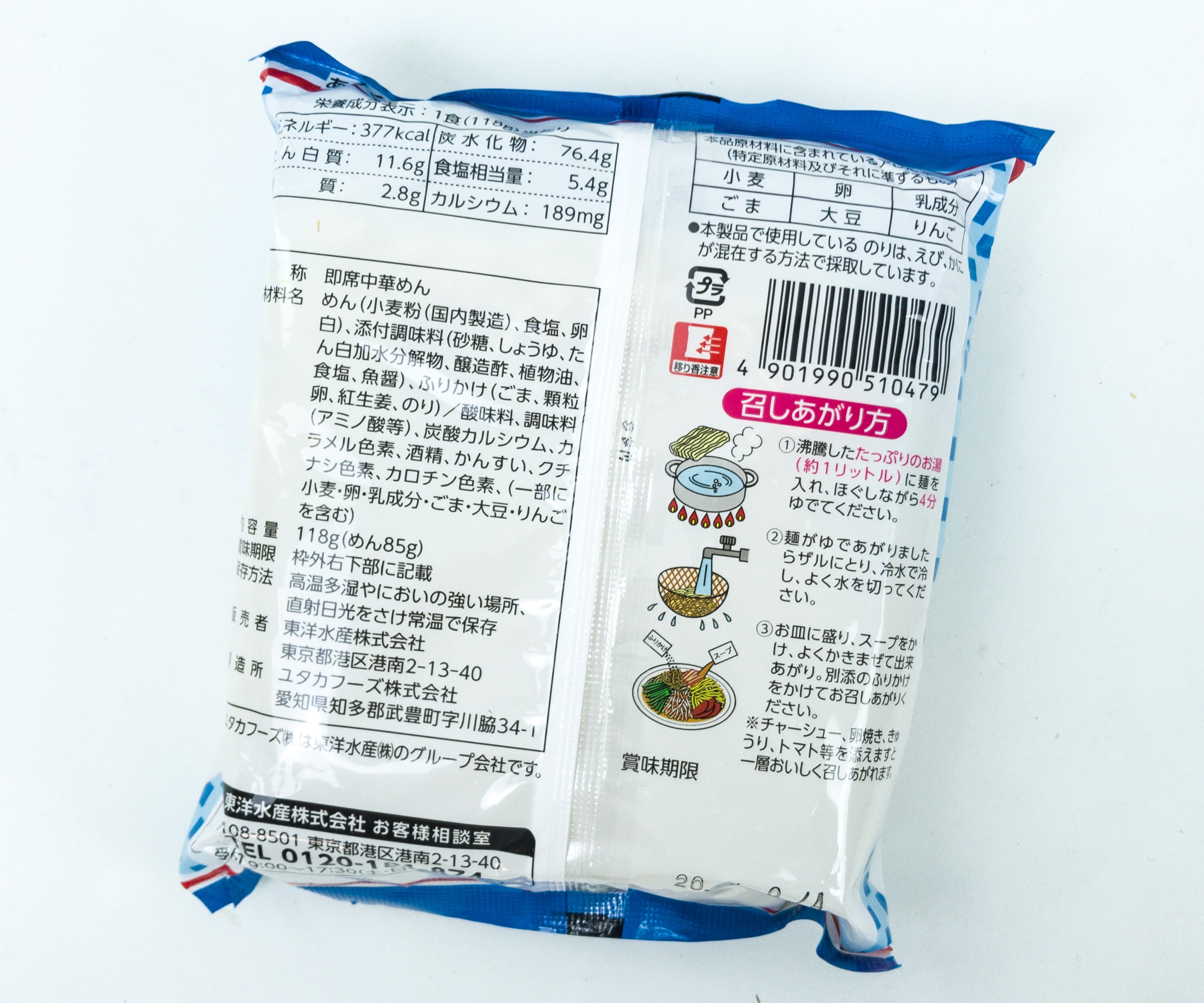 All you just need to do is to cook it for about 4 minutes, drain the noodles and rinse with cold water, and add the sauce and seasoning on top.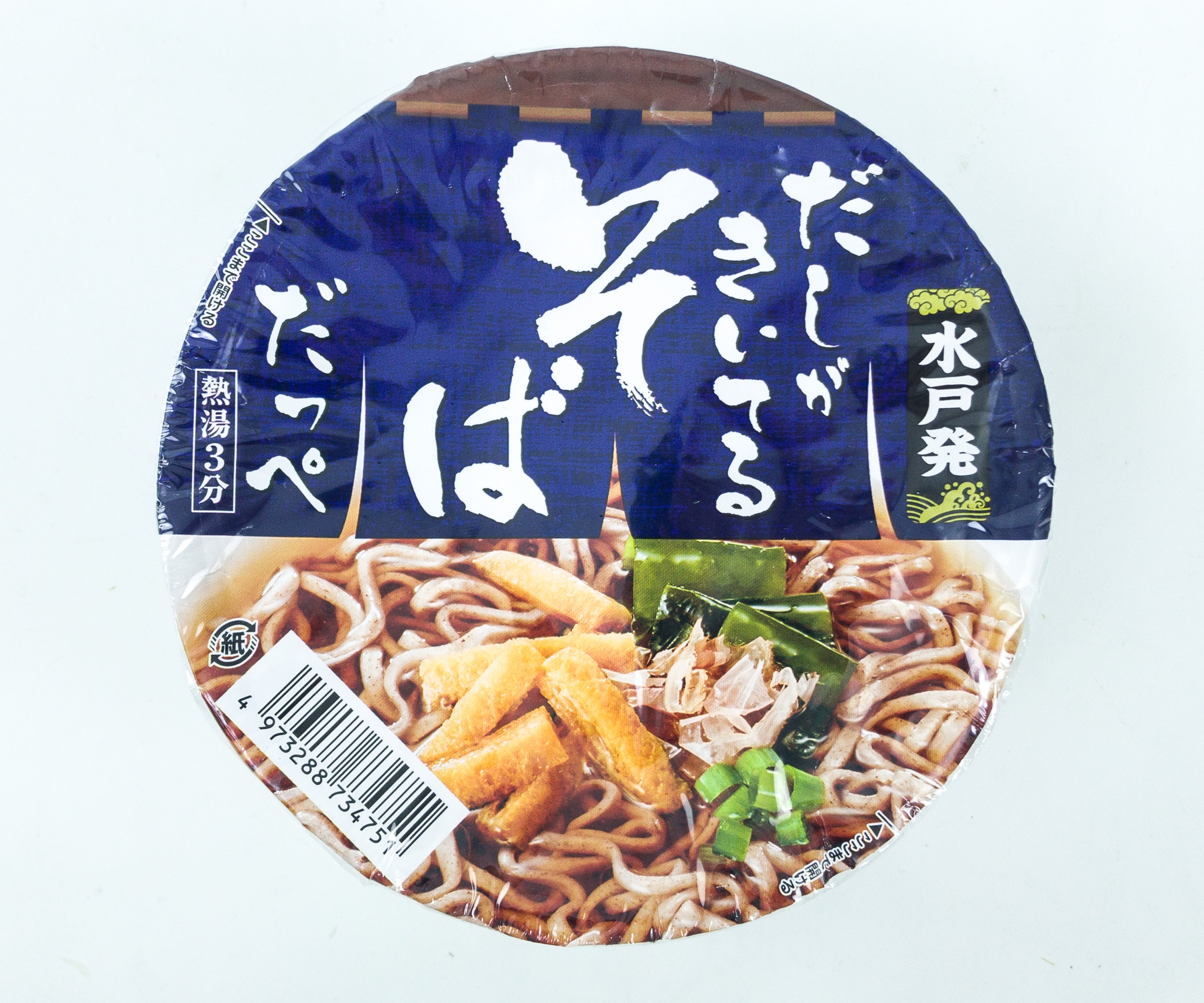 Soba Dappe. It's a dashi based soup that features a strong buckwheat taste.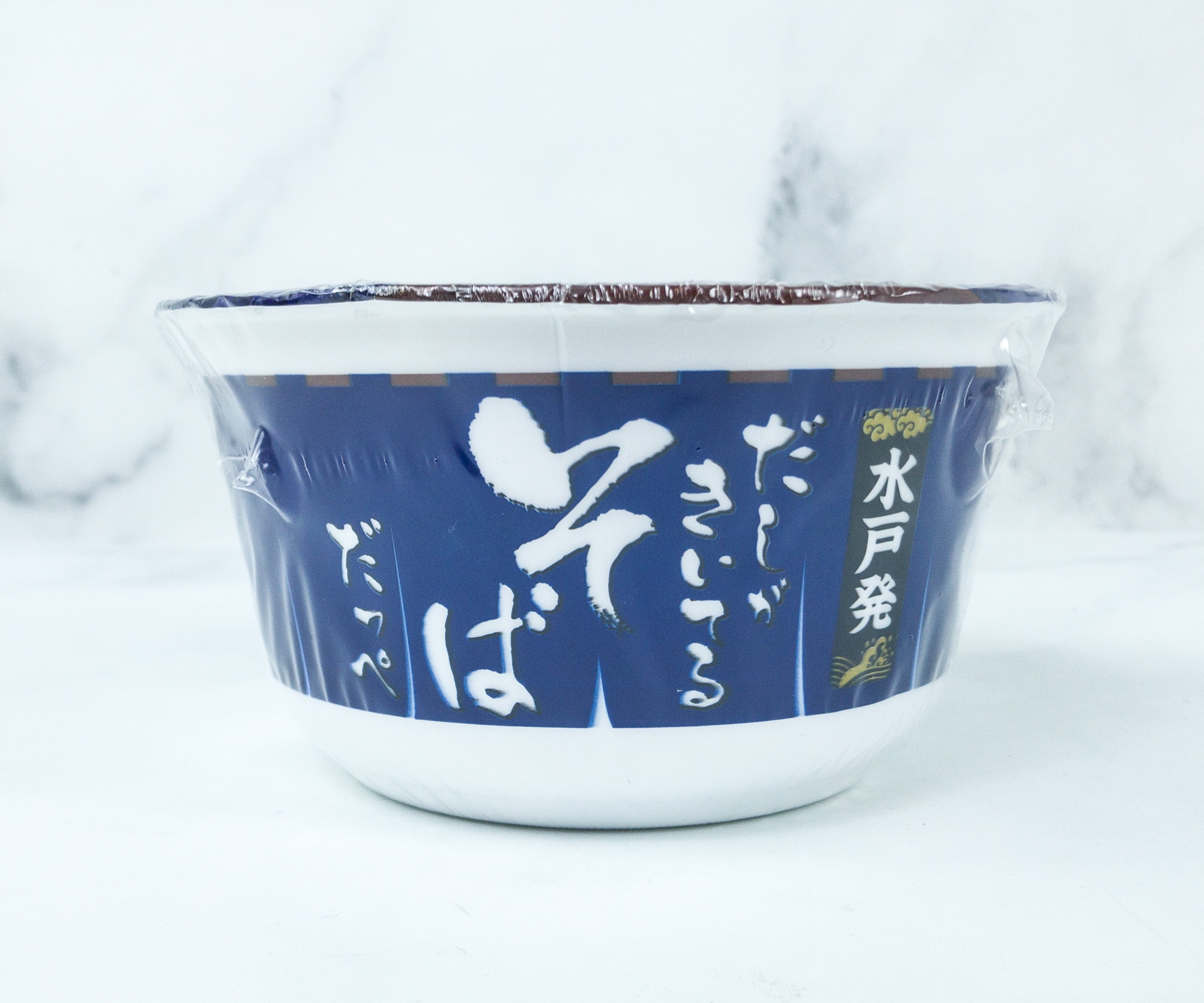 To prepare, pour hot water on the noodles, add the seasonings, close the lid, and wait for 3 minutes. It's so easy to prepare and it's delicious as well!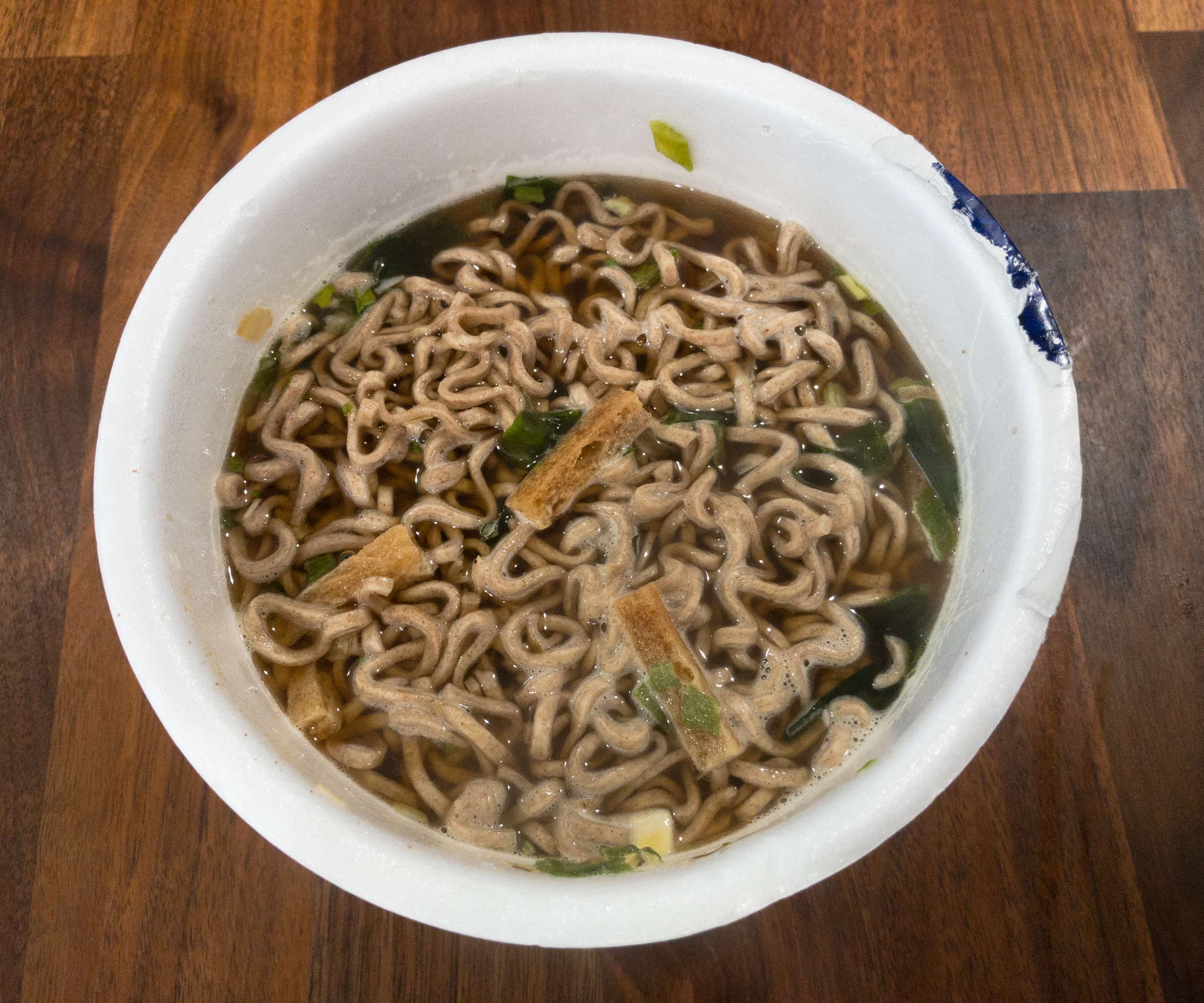 The noodles were firm, and I love the addition of fried tofu pieces plus the seaweed flavor!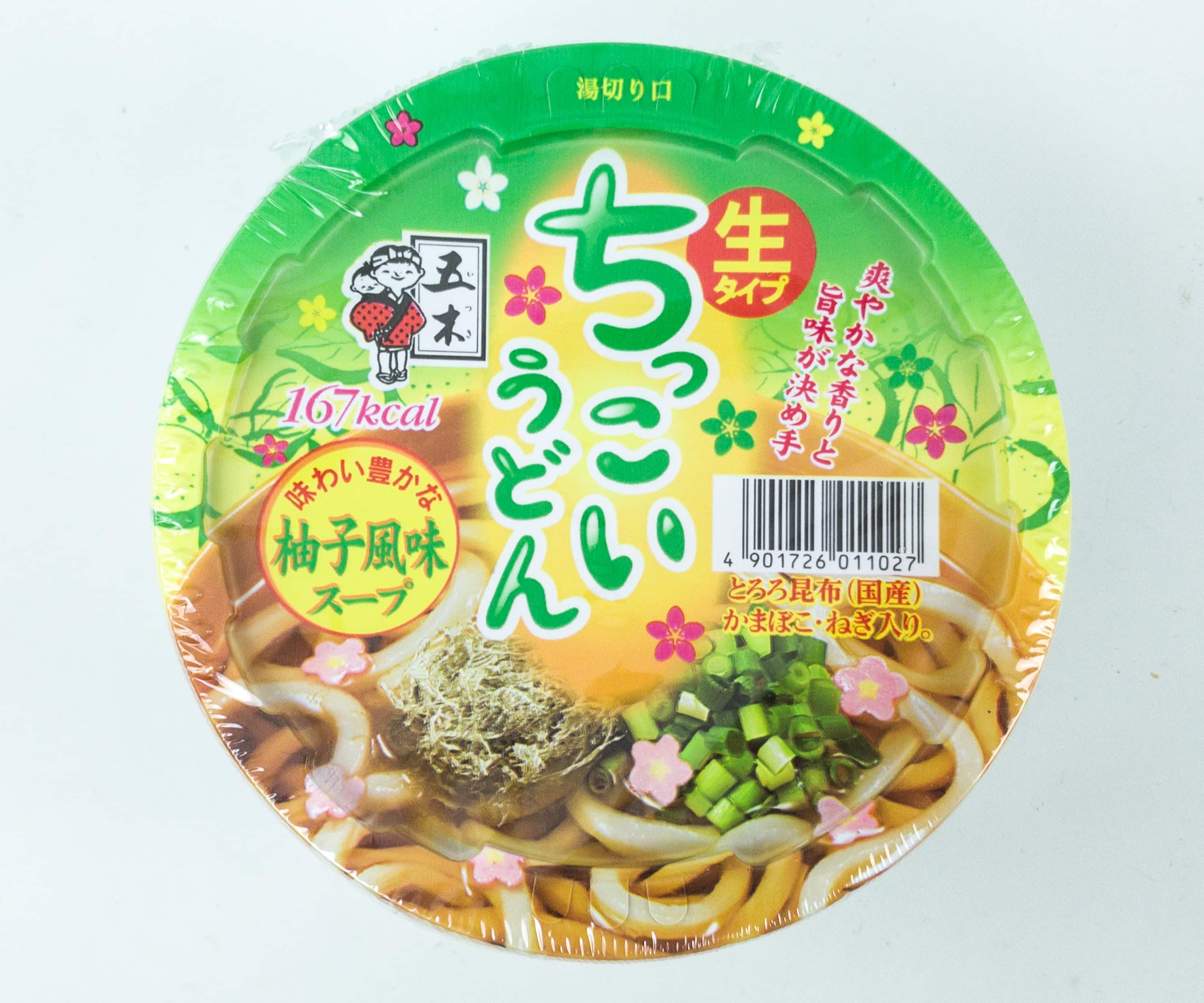 Udon With Yuzu. Here's another cup of noodles and this time it features soft noodles packed with Japanese-style soup. It contains salmon, kelp, and soy sauce with yuzu. Yuzu is a citrus fruit that brings a bright and refreshing twist to the savory noodles.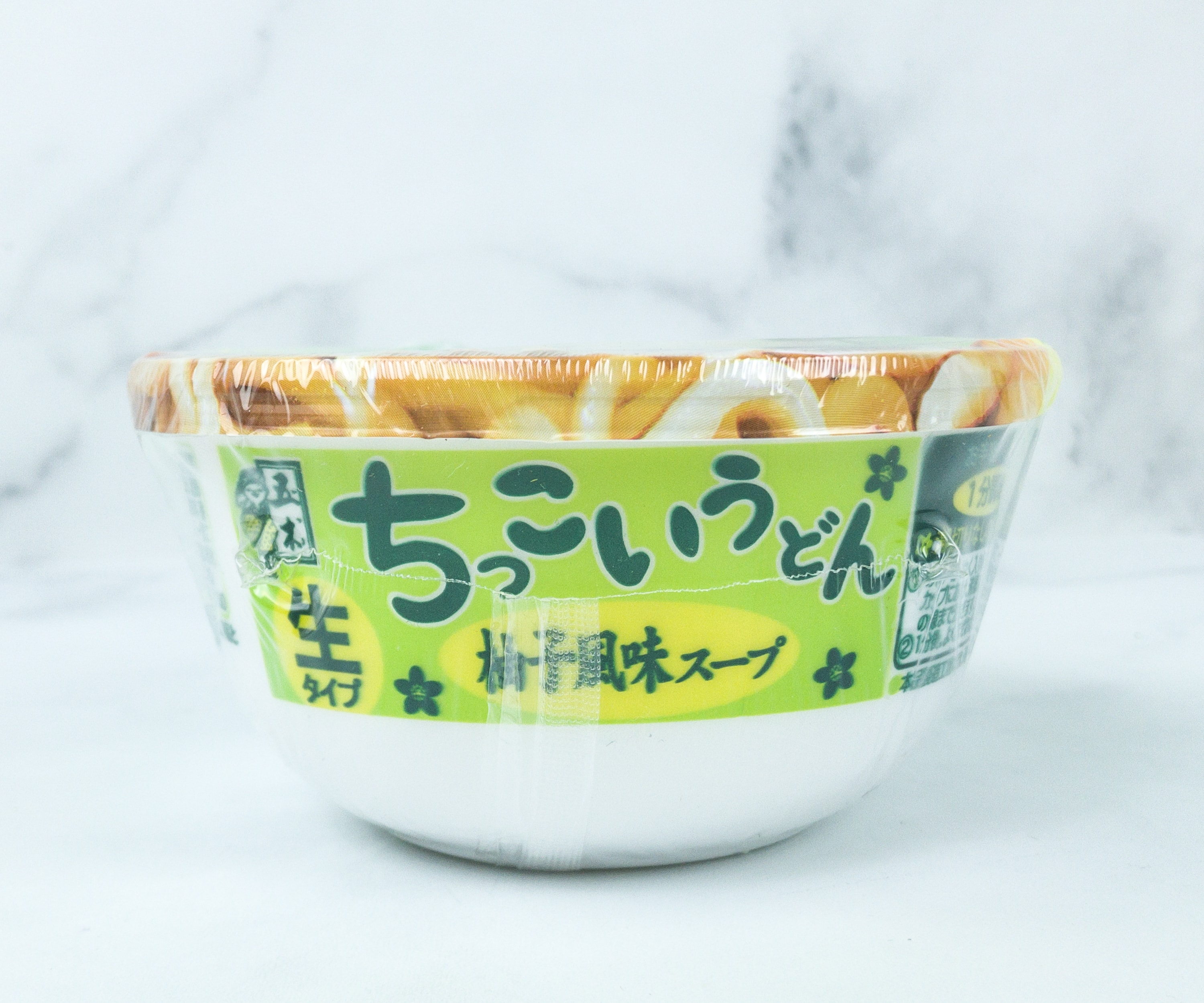 Like the soba dappe noodles, all you just need to do is add hot water and seasonings on the noodles, wait for a couple of minutes, then enjoy!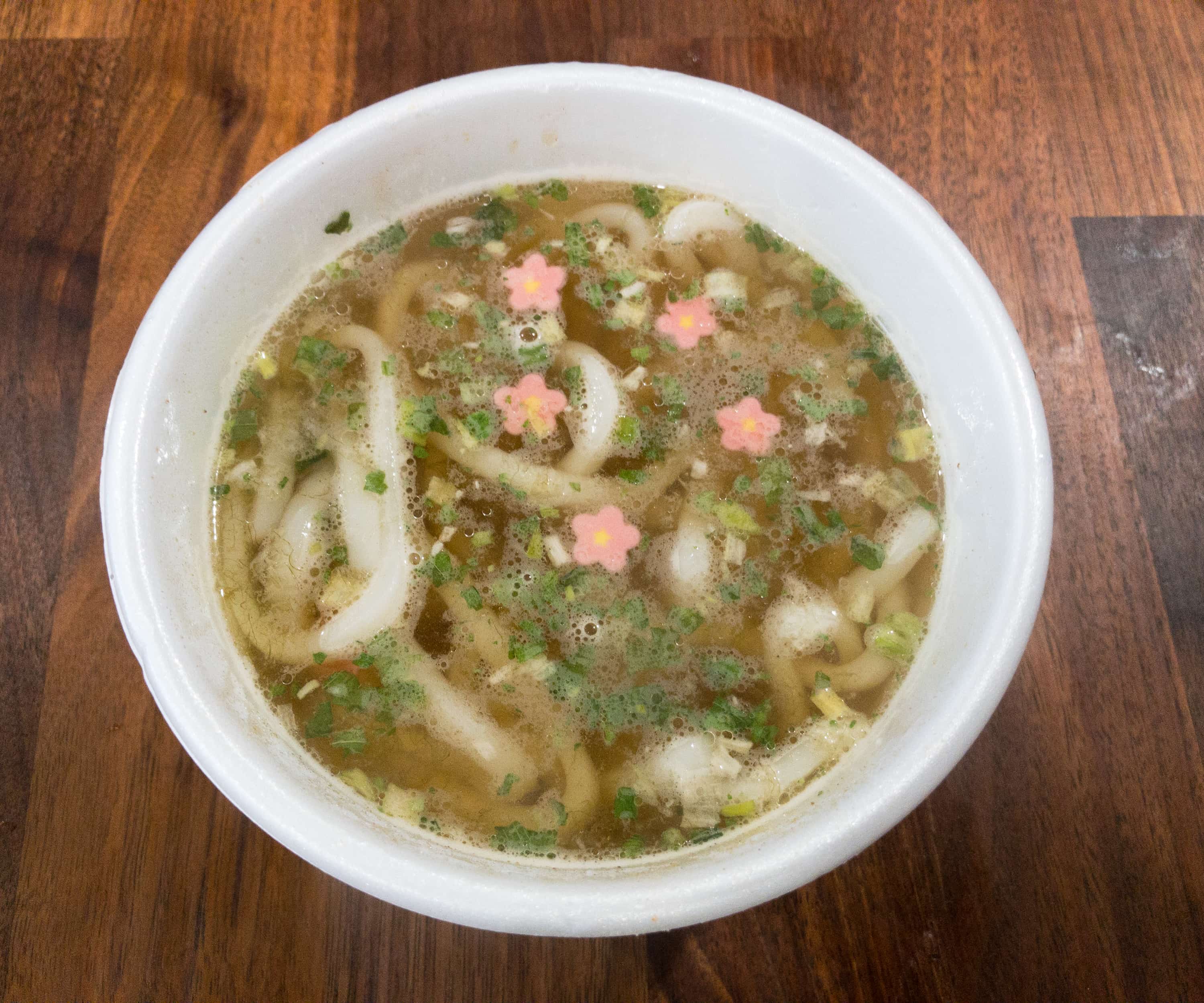 The noodles were thick yet soft and the soup was perfect, it's not too salty but it's not bland either.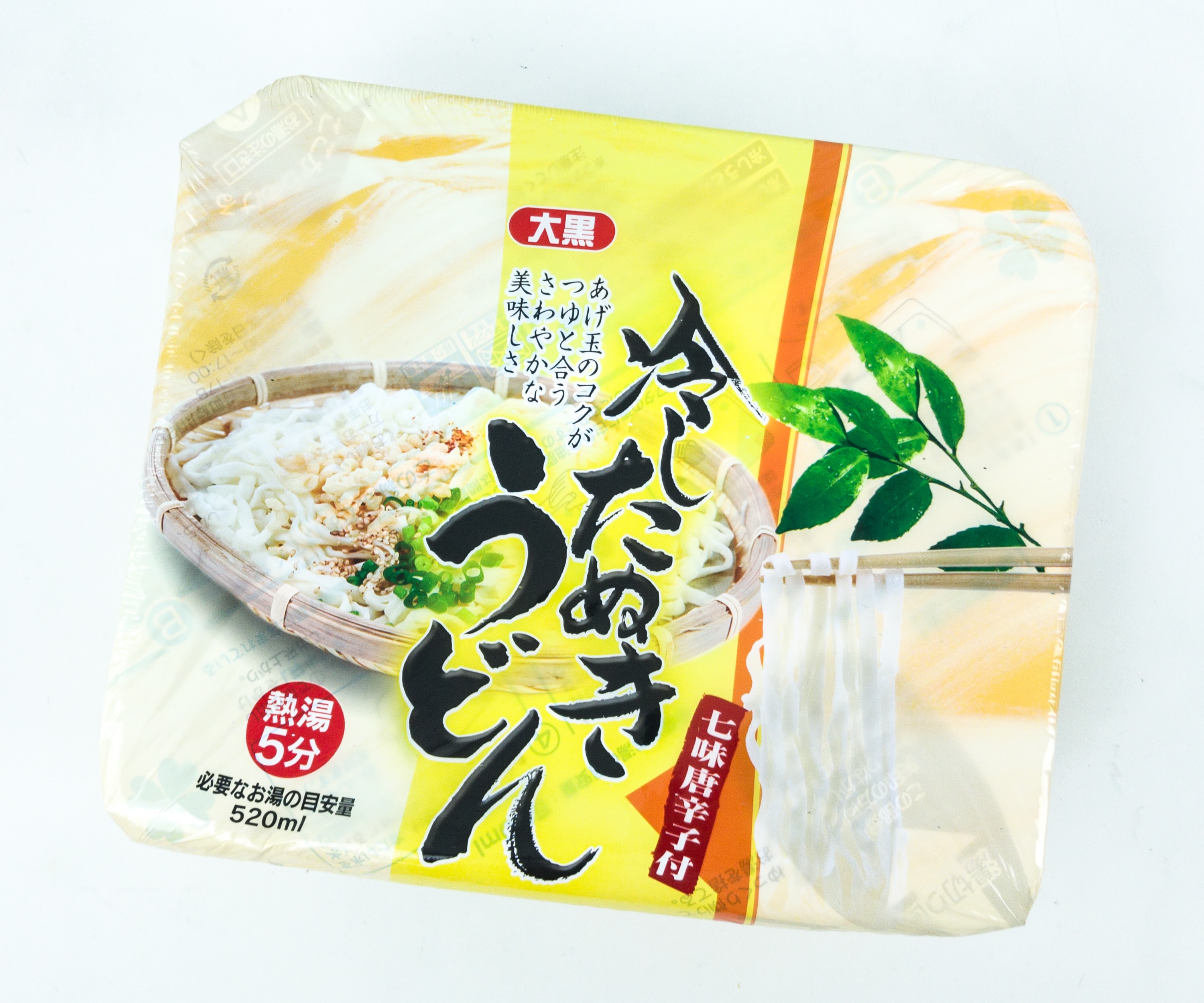 Cold Tanuki Udon. This is one of the most refreshing and flavorful udon noodles from Japan. Cold Tanuki Udon boasts a rich tempura flavor and a kick of heat from the chili pepper.
It's filling and satisfying. I love that the spiciness level doesn't become off-putting.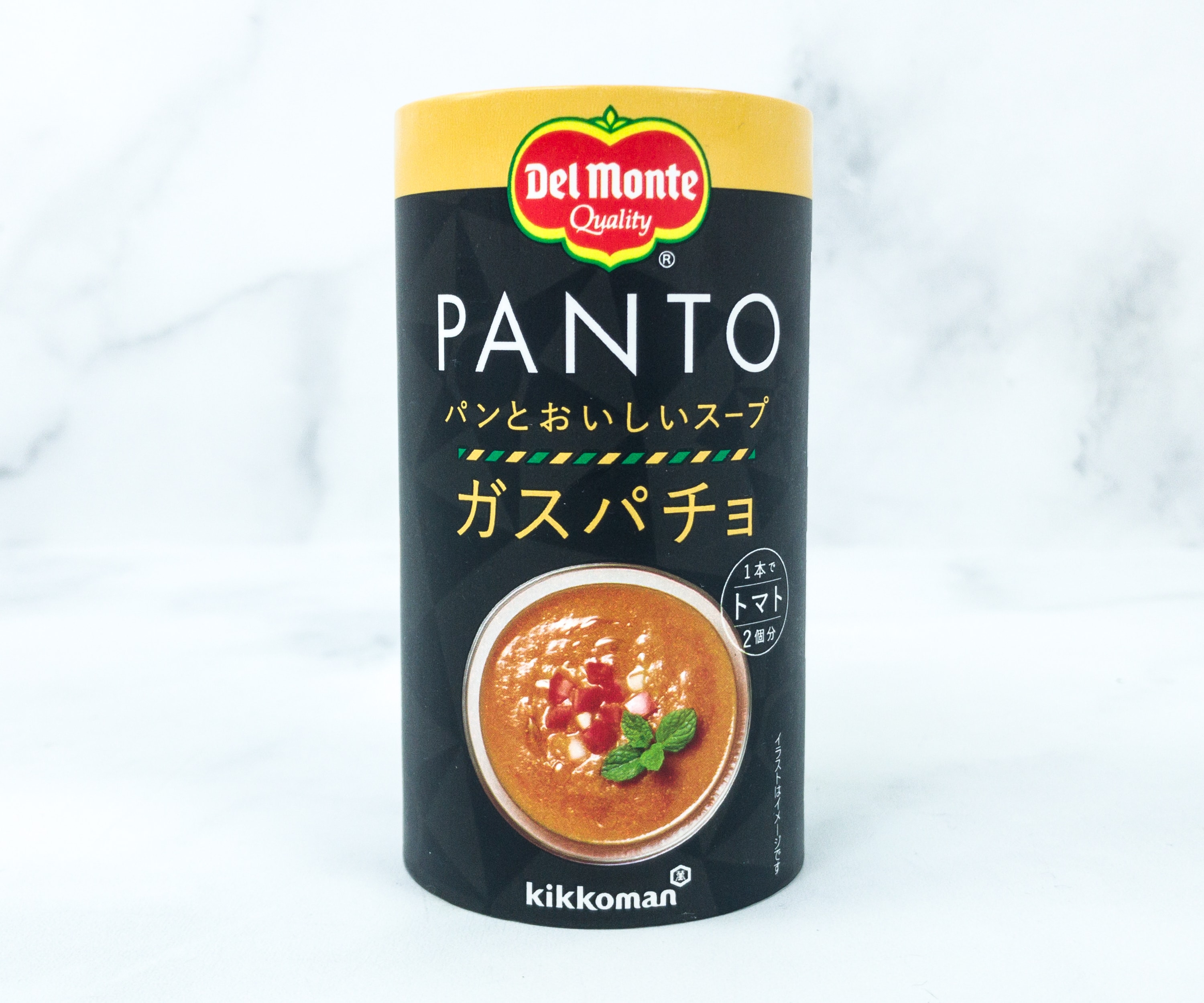 Panto Gazpacho. It's a tomato-based cold soup made with onion, green pepper, olive oil, garlic, and lemon juice. According to the card, this panto gazpacho soup is best paired with bread, or used as a topping to pizza or noodles.
Umai Crate is every noodle lover's dream! This month, they sent us a bunch of noodles to satisfy our noodle cravings even in the middle of summer. I definitely love the cold ramen. It sounds weird at first, but it's totally delicious and refreshing. If you love eating noodles just like me, this subscription makes a fun and easy way to try different kinds of noodles and soups from Japan!
What's your favorite ramen this month?