The Introverted Chick is created for women who value alone time and for those who'd rather stay at home than to go out and socialize. Items usually include relaxing goodies plus lifestyle items featuring the humor that only true introverts will understand. The subscription is $39.99 a month and a portion of proceeds are donated to charitable causes!
DEAL: Save 10% on your first purchase with coupon code HELLO10.
The items were covered with a printed tissue paper.
When we lifted the printed paper, a card and a brochure welcomed us.
Some items were individually wrapped as well.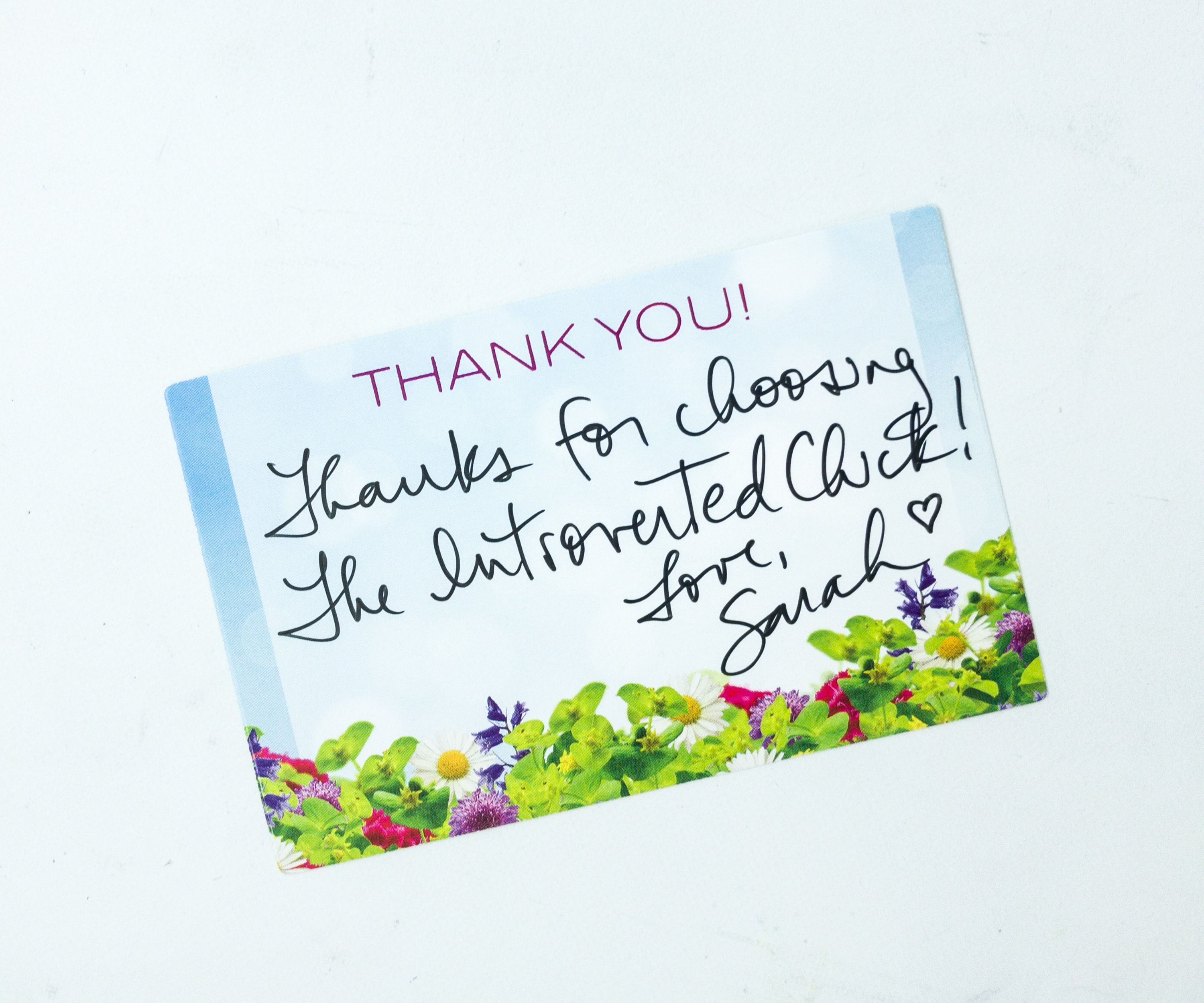 There's a handwritten thank you card in my package.
The brochure contains a longer message from Sarah, the box owner!
They also listed the brands that are featured in this month's box.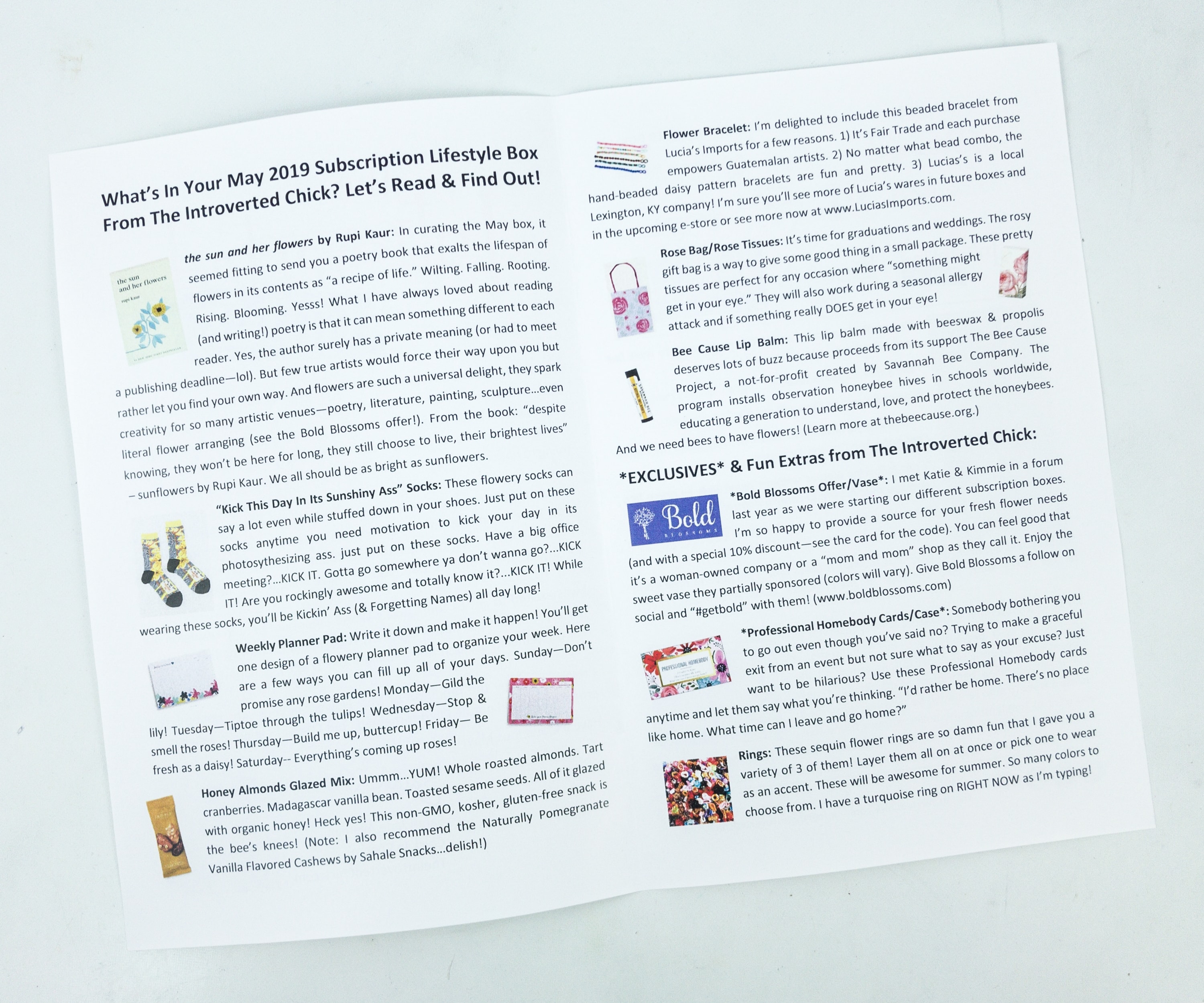 Of course, there's a rundown of all the items, plus a brief description for each.
Another page is about the featured artisan in this month's box.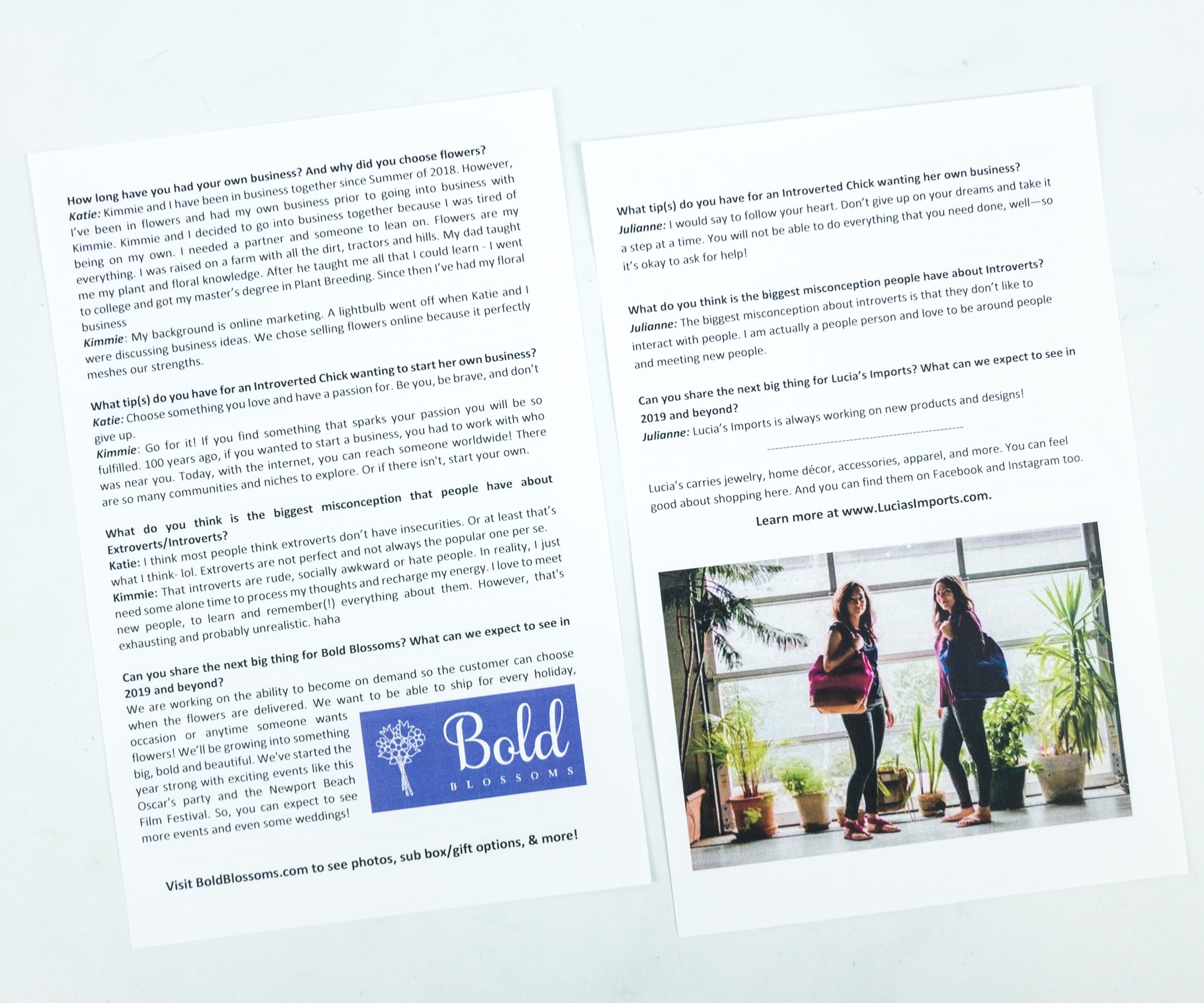 It's fun reading the interview!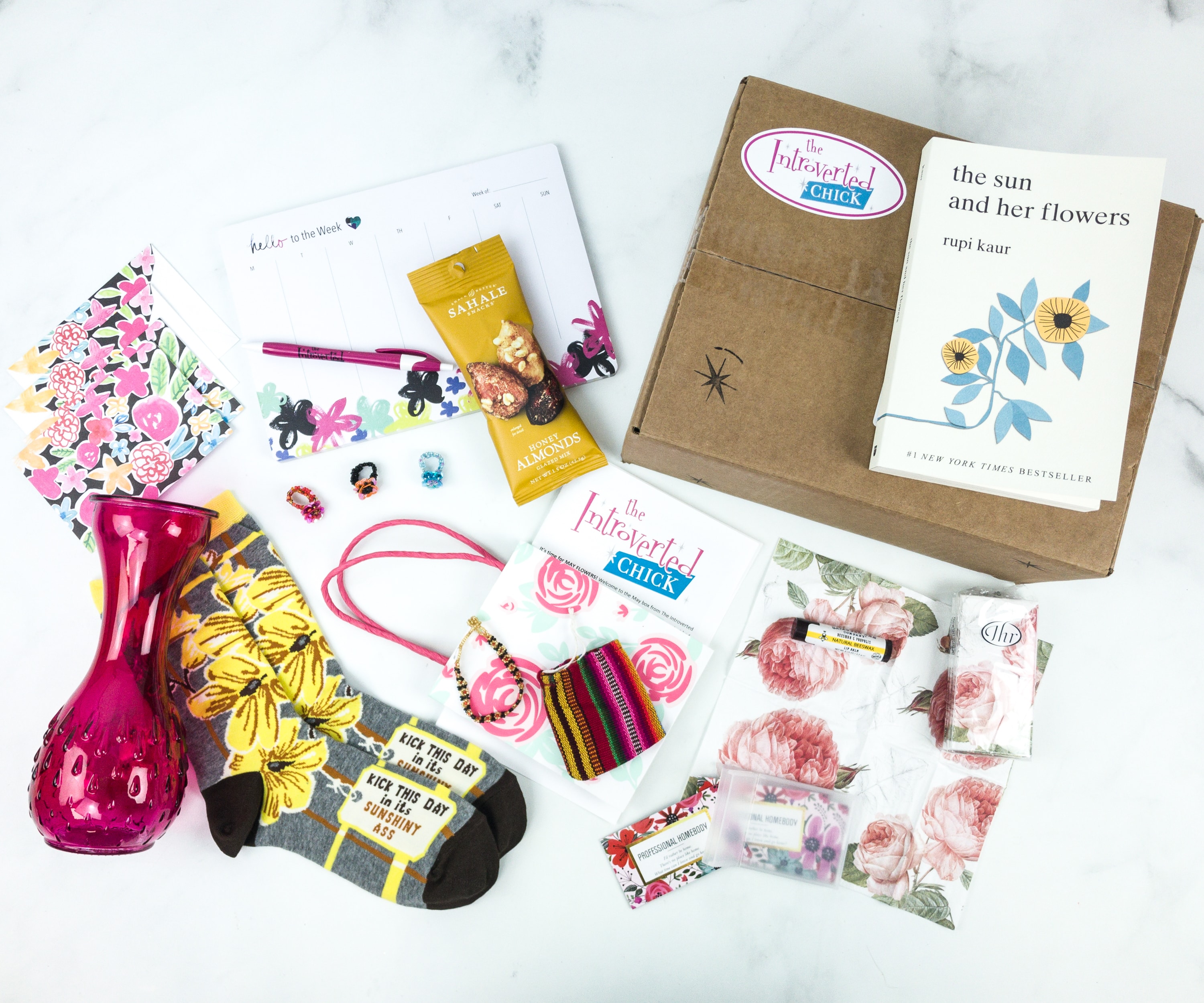 Everything in my box!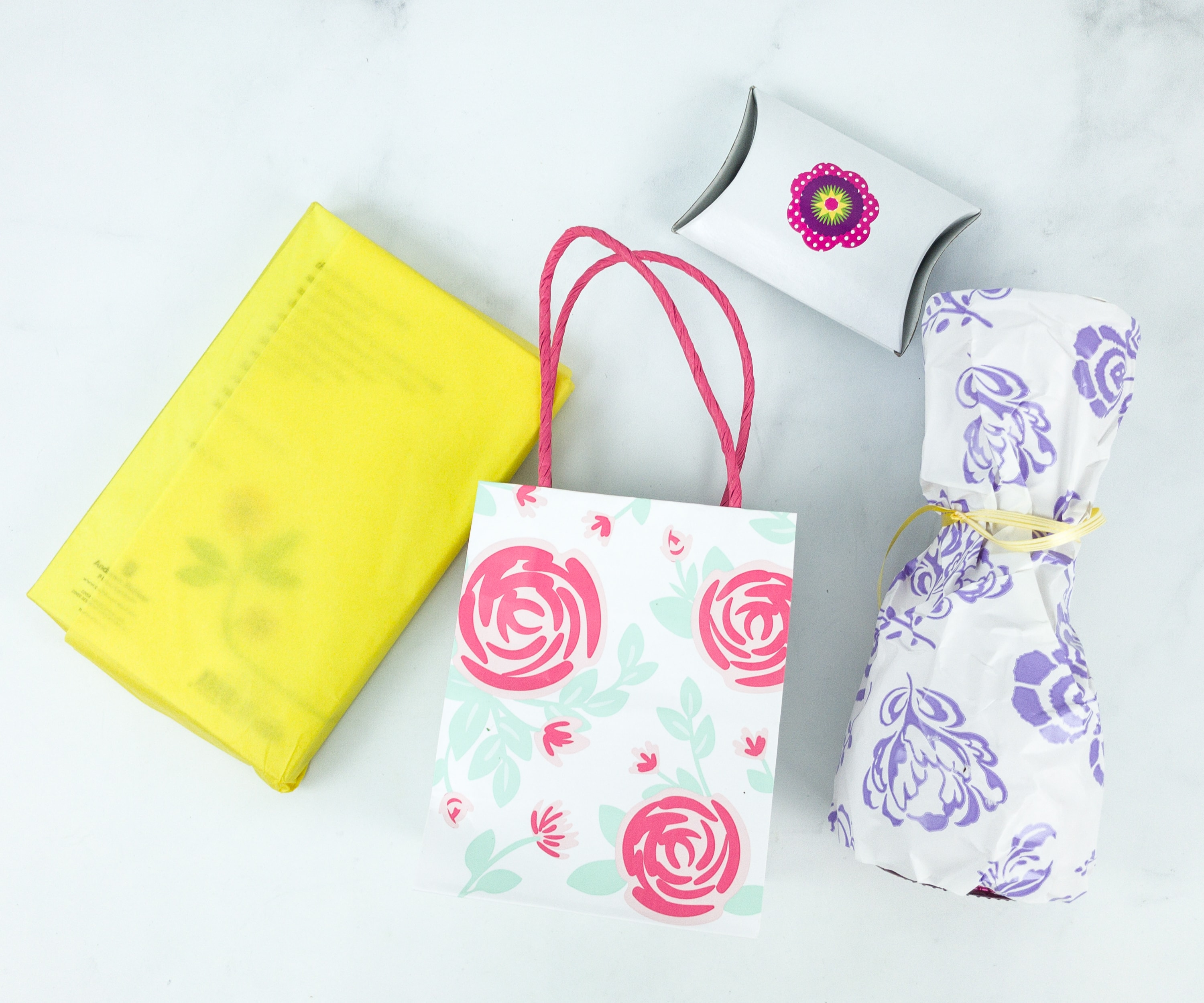 So lovely and colorful!
A promotional card from Bold Blossoms is included in the box. There's a coupon code for a special discount.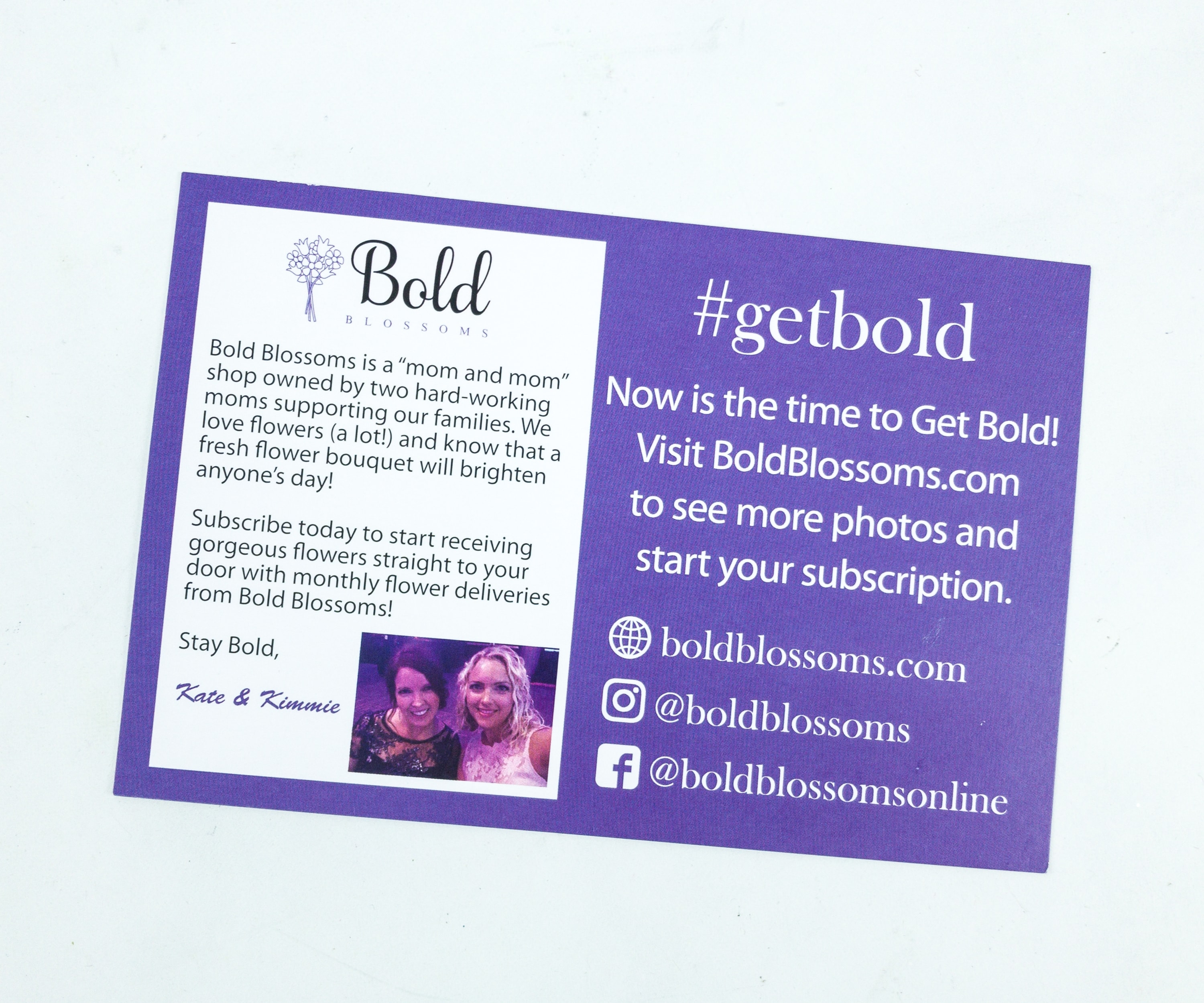 Printed at the back is more information about the subscription they're offering.
Bold Blossoms Vase. This vase is such a cheerful color! I couldn't wait to put flowers in it and sit on the windowsill in the kitchen.

Rose Bag. It's a dainty giftbag! The rose print makes it so lovely to look at. It's quite small but I'm sure I could use it for gifting little trinkets.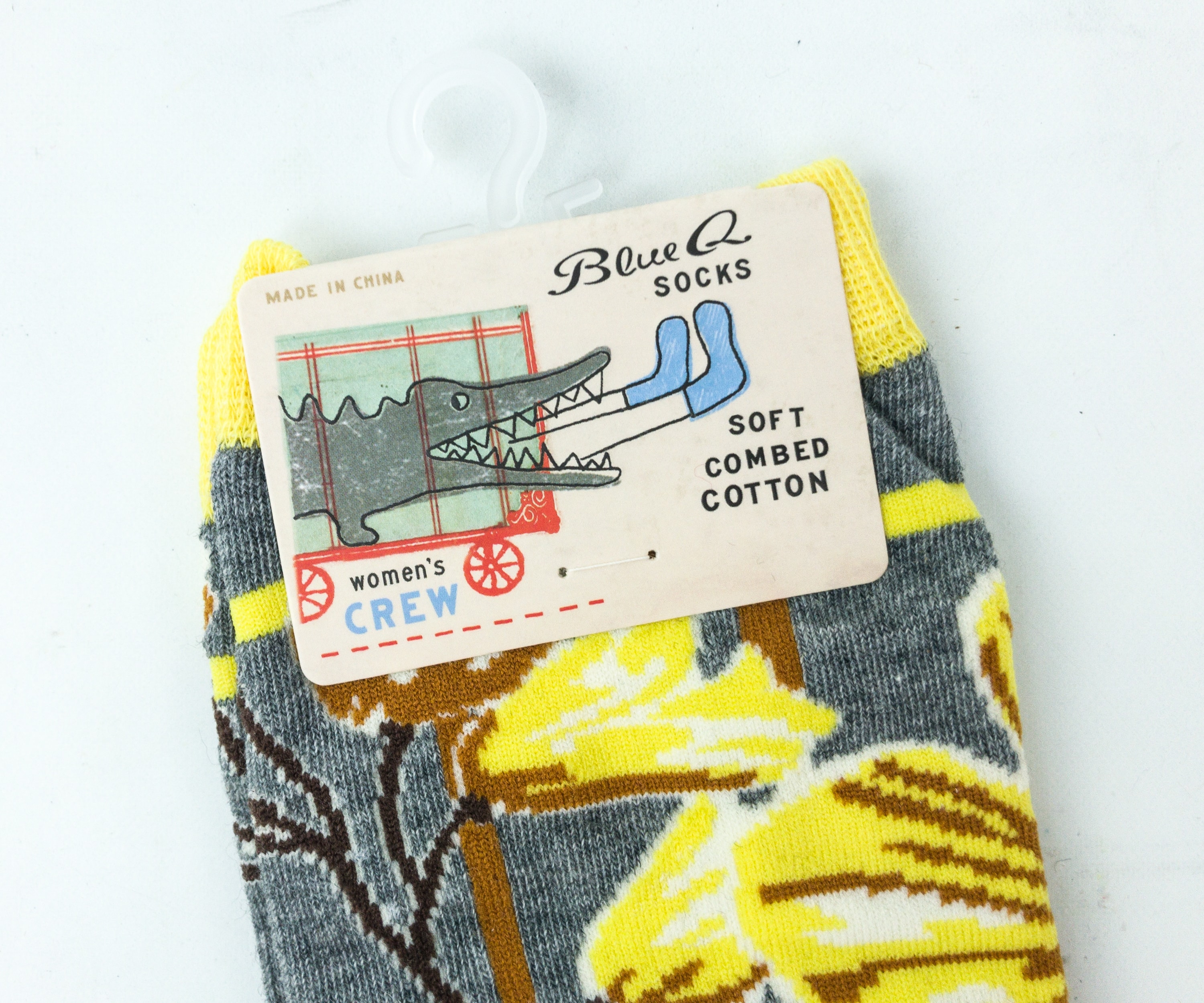 "Kick This Day In Its Sunshiny Ass" Socks. These socks are super cute, super soft, and rock a super-go-conquer-the-day vibe! I love the bright yellow of the flowers picking up on the sunshine theme.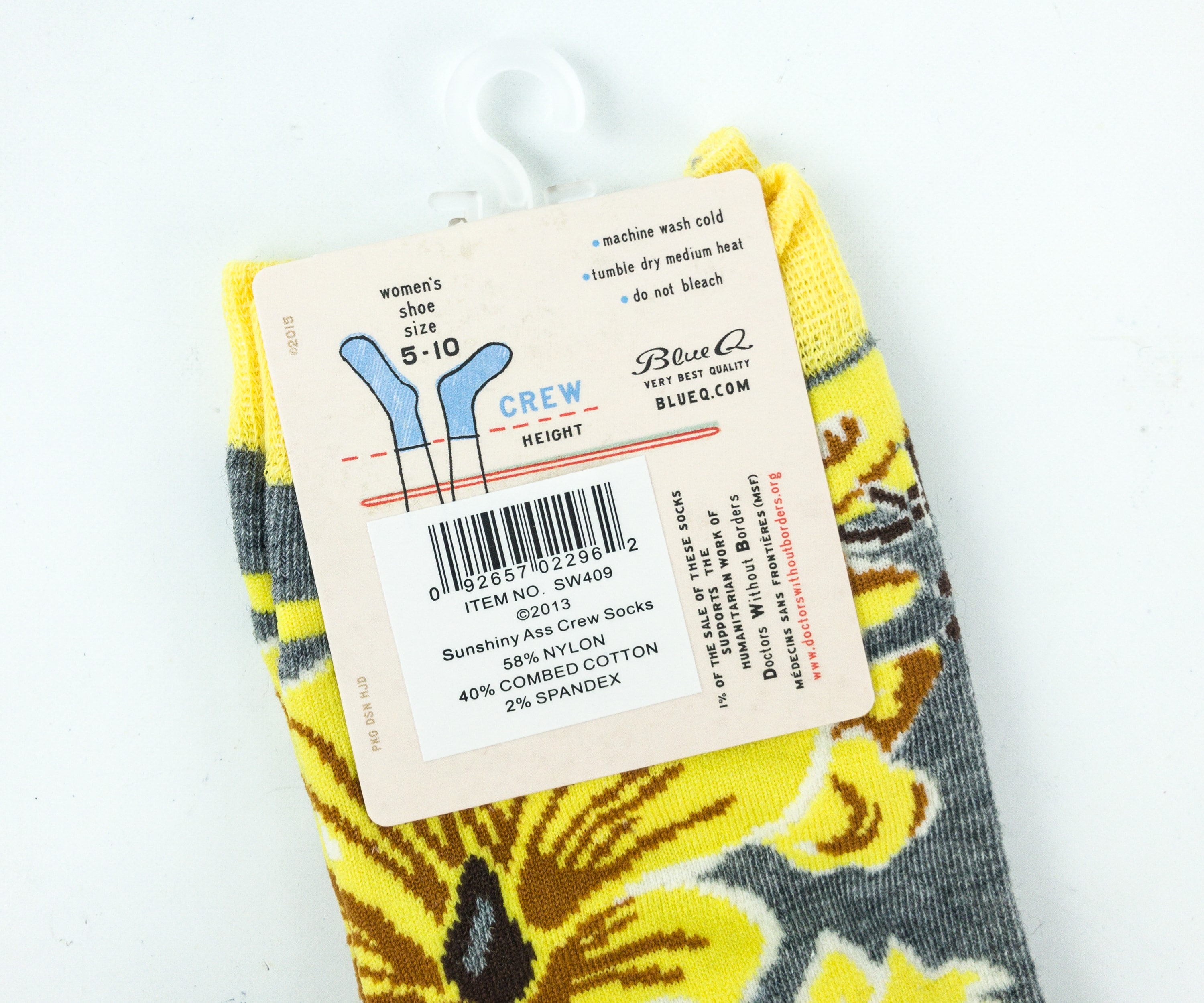 These are made with 58% nylon, 40% combed cotton, and 2% spandex.
The tag is just as fun and colorful as the socks.
These crew socks are fantastic! The heels and toes are in black, while the cuffs are in yellow.
There are flowers and stripes on the socks with a yellow and brown color scheme. The text really does say "kick this day in its sunshiny ass"!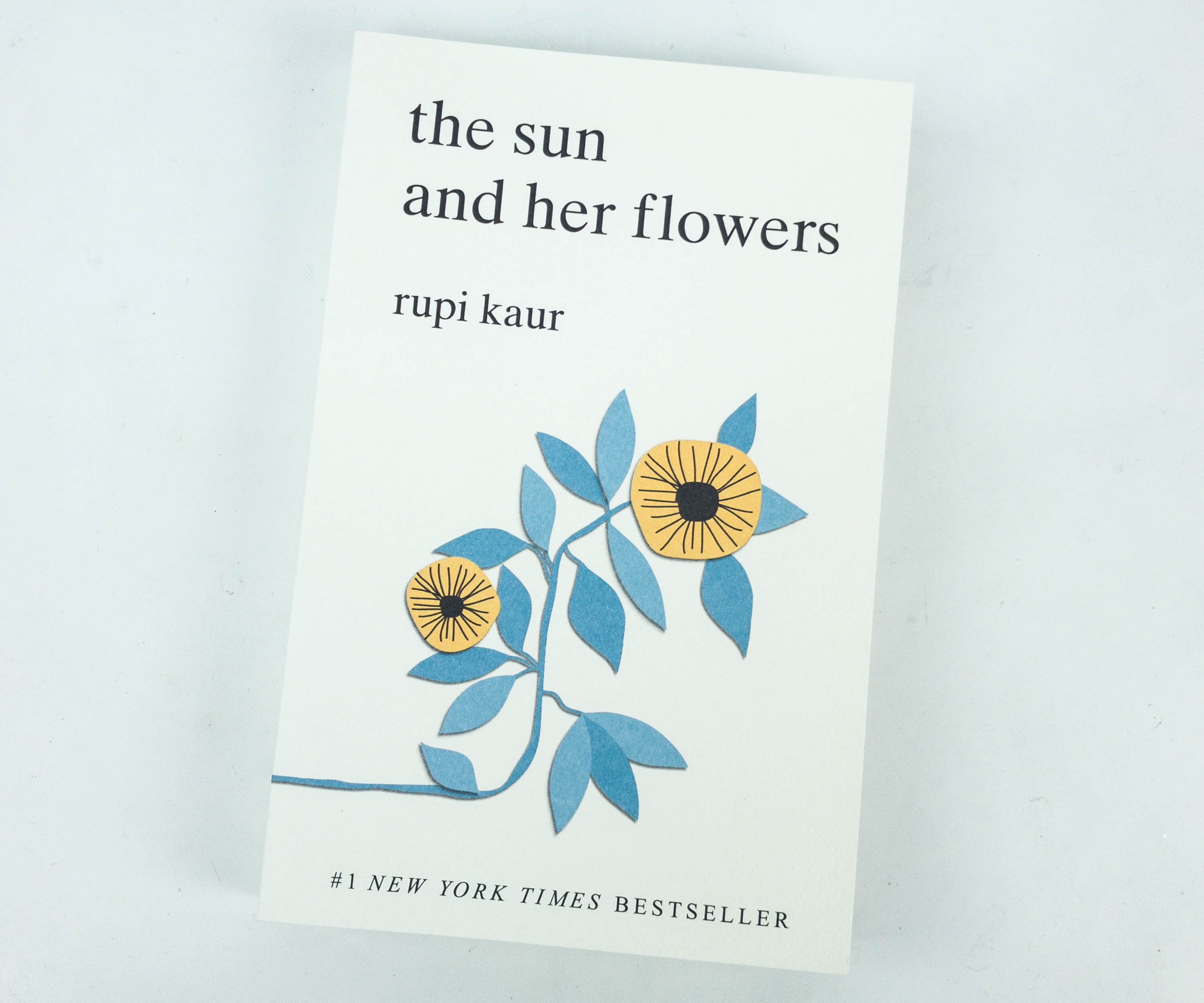 The Sun And Her Flowers by Rupi Kaur ($12.74)
From Rupi Kaur, the #1 New York Times bestselling author of milk and honey, comes her long-awaited second collection of poetry.

A vibrant and transcendent journey about growth and healing. Ancestry and honoring one's roots. Expatriation and rising up to find a home within yourself. Divided into five chapters and illustrated by Kaur, the sun and her flowers is a journey of wilting, falling, rooting, rising, and blooming. A celebration of love in all its forms. this is the recipe of life said my mother as she held me in her arms as i wept think of those flowers you plant in the garden each year they will teach you that people too must wilt fall root rise in order to bloom.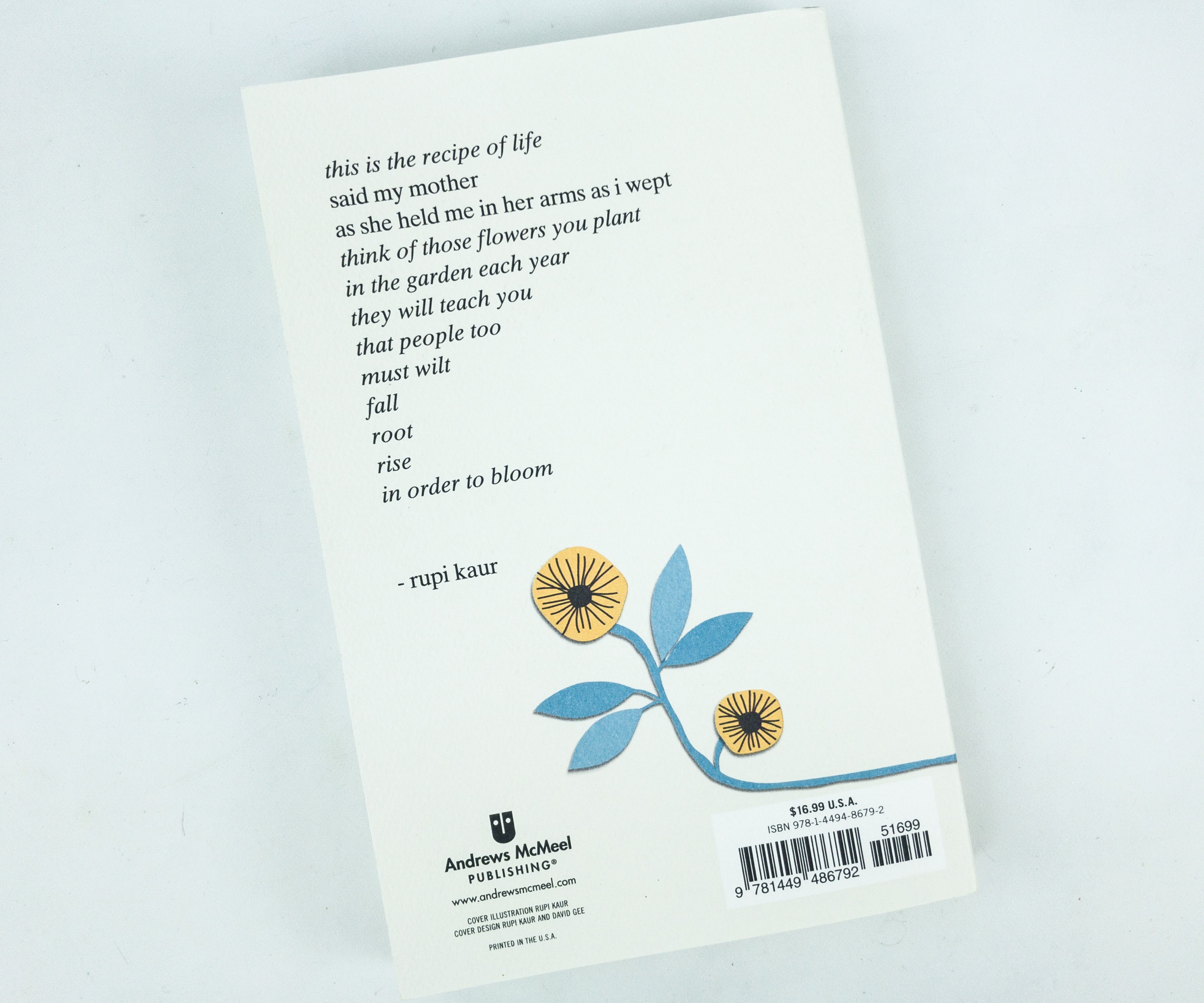 The back cover of the book features a sample poem from the author.
The layout has a minimalist vibe to it.
Some poems are also accompanied by illustrations!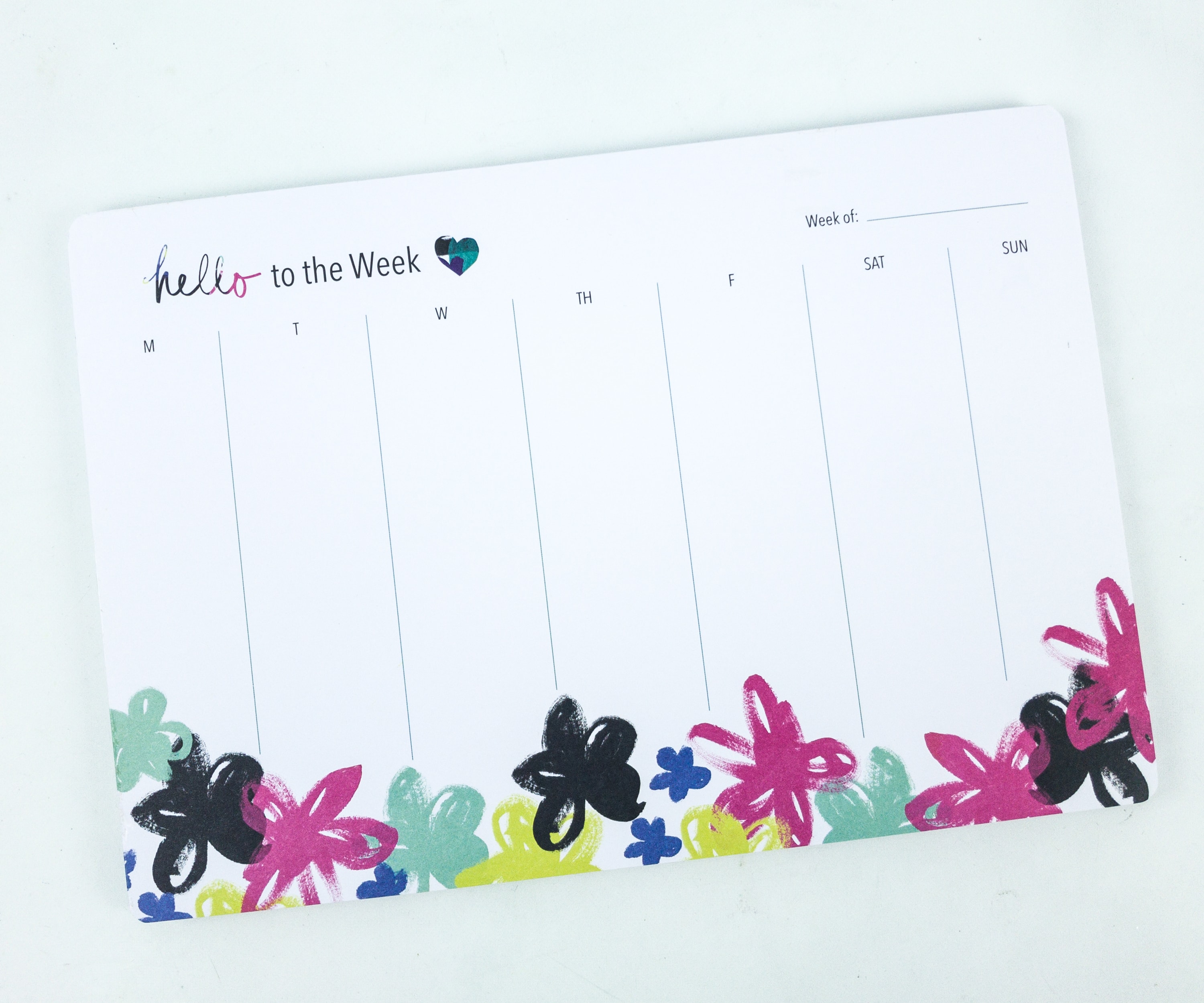 Weekly Planner Pad. This weekly planner pad is so cheerful! I'm using it for weekly meal planning.
Rings. The flower rings are packed in a pillow box.
How cute are these flower rings? They're so vibrant!
The ring itself is made with beads.
Professional Homebody Cards & Case. I can't wait to give these out! They capture the "introvert spirit" with their caption and are bright and cheerful.
PROFESSIONAL HOMEBODY

I'd rather be home.

There's no place like home.

What time can I leave and go home?
They came with pretty floral envelopes too!
Sahale Snacks Honey Almonds Glazed Mix ($1.68) One word: DELICIOUS! Too bad I only got one pack! I love the crunchy almonds glazed with honey, it gave my tastebuds a satisfying mix of salty and sweet.
Bee Cause Lip Balm. I don't think it's possible to have too much lip balm. Lip balm for in the car, in my purse, in my office, in the bathroom, etc. This one is particularly nice and made my lips feel super soft and smooth.
The label lists all the ingredients used in this lip balm, including beeswax, shea butter, cocoa seed butter, propolis extract,  honey extract, royal jelly extract, and various kinds of oil.
Rose Tissue. Gorgeous rose tissue paper! I can't wait to use this in a gift!
It looks like a painting! It'll look perfect with the gift bag I also received from this box.
Pen. This pen writes excellently and is a great advertisement for this box.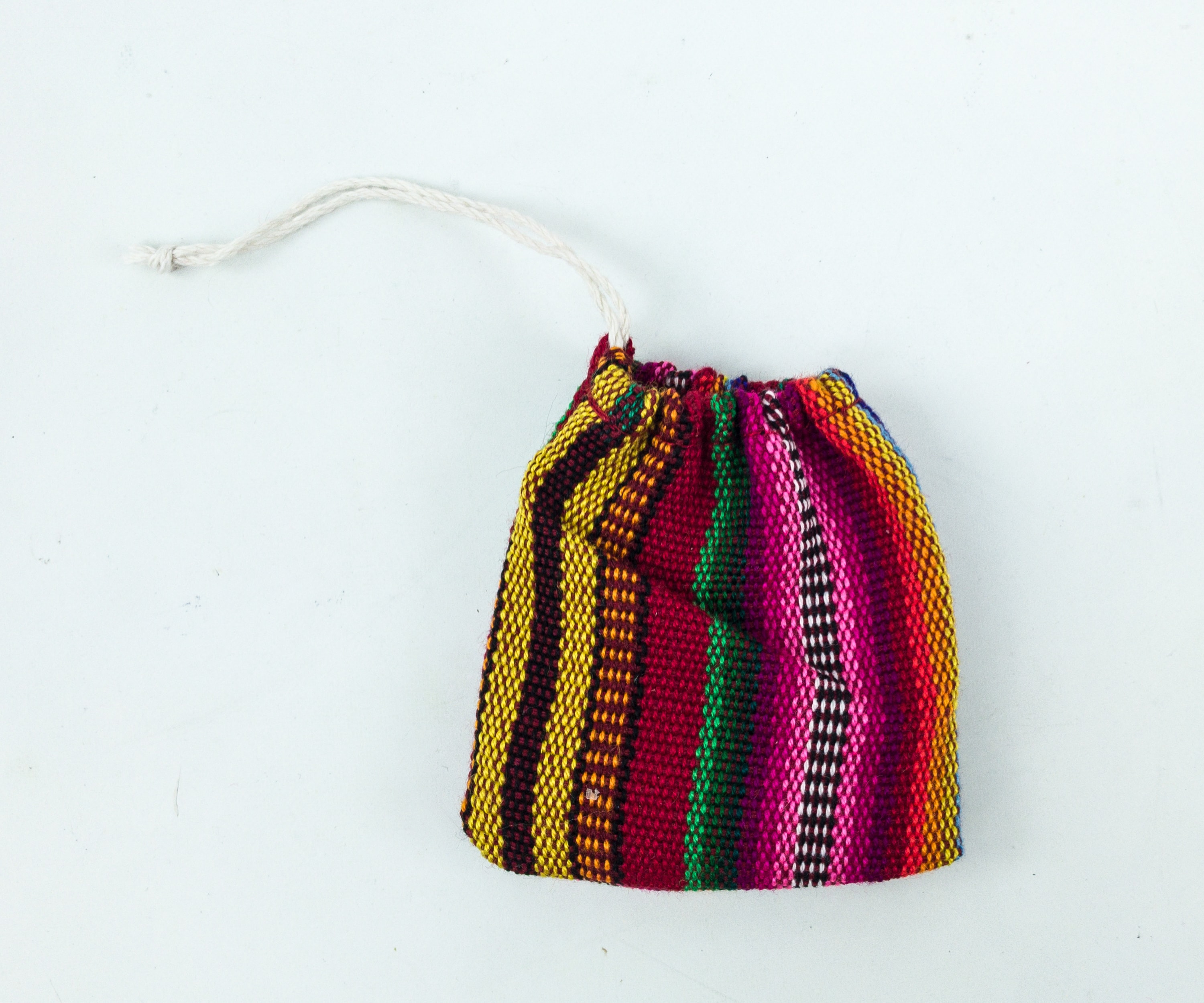 Flower Bracelet. The bracelet arrived inside a weaved drawstring pouch.

It also comes with an info card.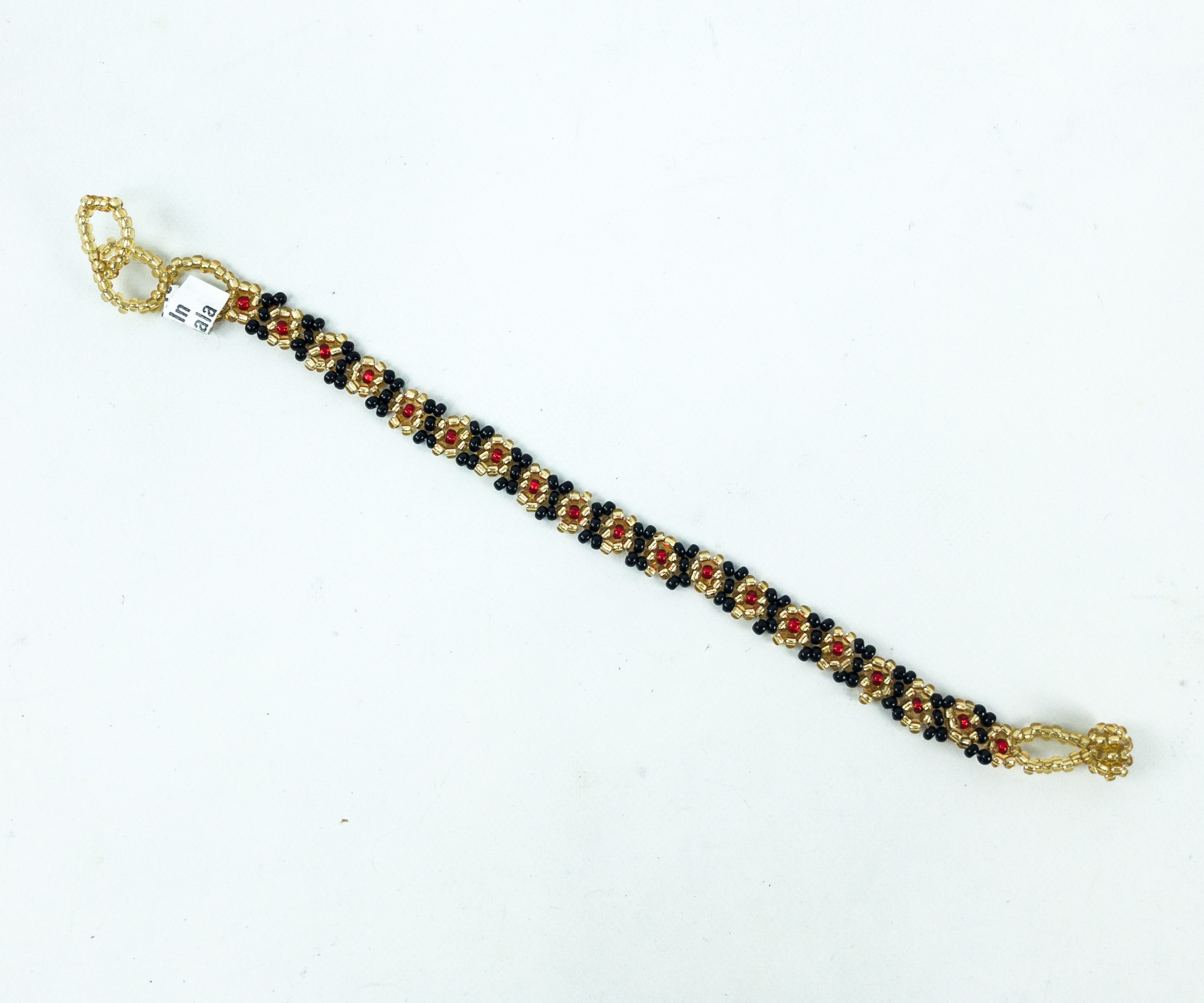 It's such a pretty bracelet! I love that it is made by Mayan women in Guatemala with their traditional weaving skills.
The colors are wonderful as well. It's such a beautiful and meaningful accessory I can wear every day.
I'm loving this subscription box dedicated to introverted women! All the items included in this month's curation are not just pretty, but useful too. Most of them are floral, which is exactly my kind of style. They even included a book for me to read and a snack to munch on. It's really an awesome and jampacked box that calls for a party! By a party, I mean staying at home and enjoying my alone time!
What do you think of The Introverted Chick box?