The Dapper Dog Box is a monthly box for your best friend in the world – your dog! They source organic and natural items from passionate small companies that love dogs, hand-picking each item for your dog based on a personalized survey. The survey lets you customize your box for gender, five different dog sizes, and also any allergies. The regular sized box has 4-6 items with an average $50 value.
DEAL: Save 10% off your first shipment! Use coupon code HELLOSUBSCRIPTION.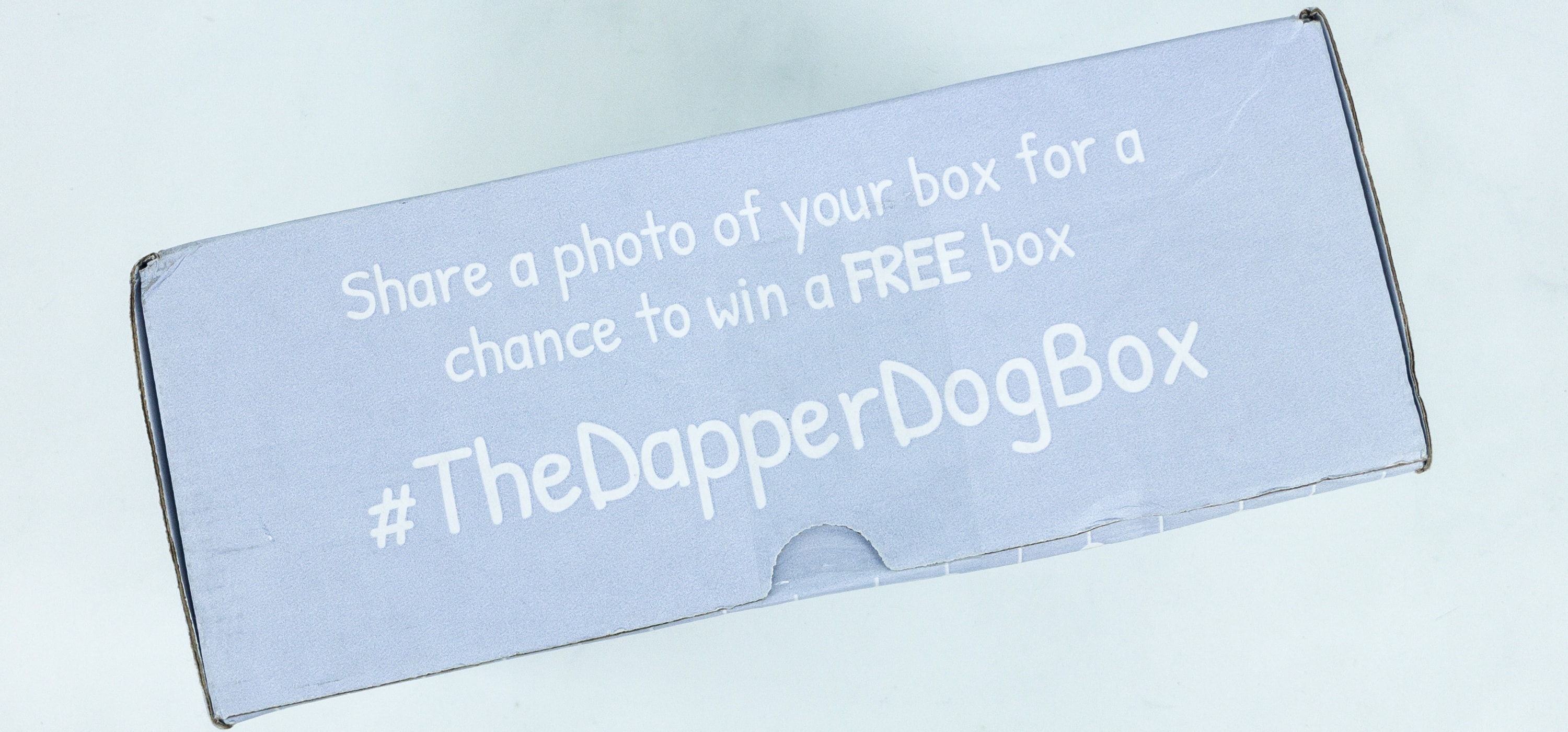 They are encouraging subscribers to share a photo of their box for a chance to win a free box.
The box design is simple but cute!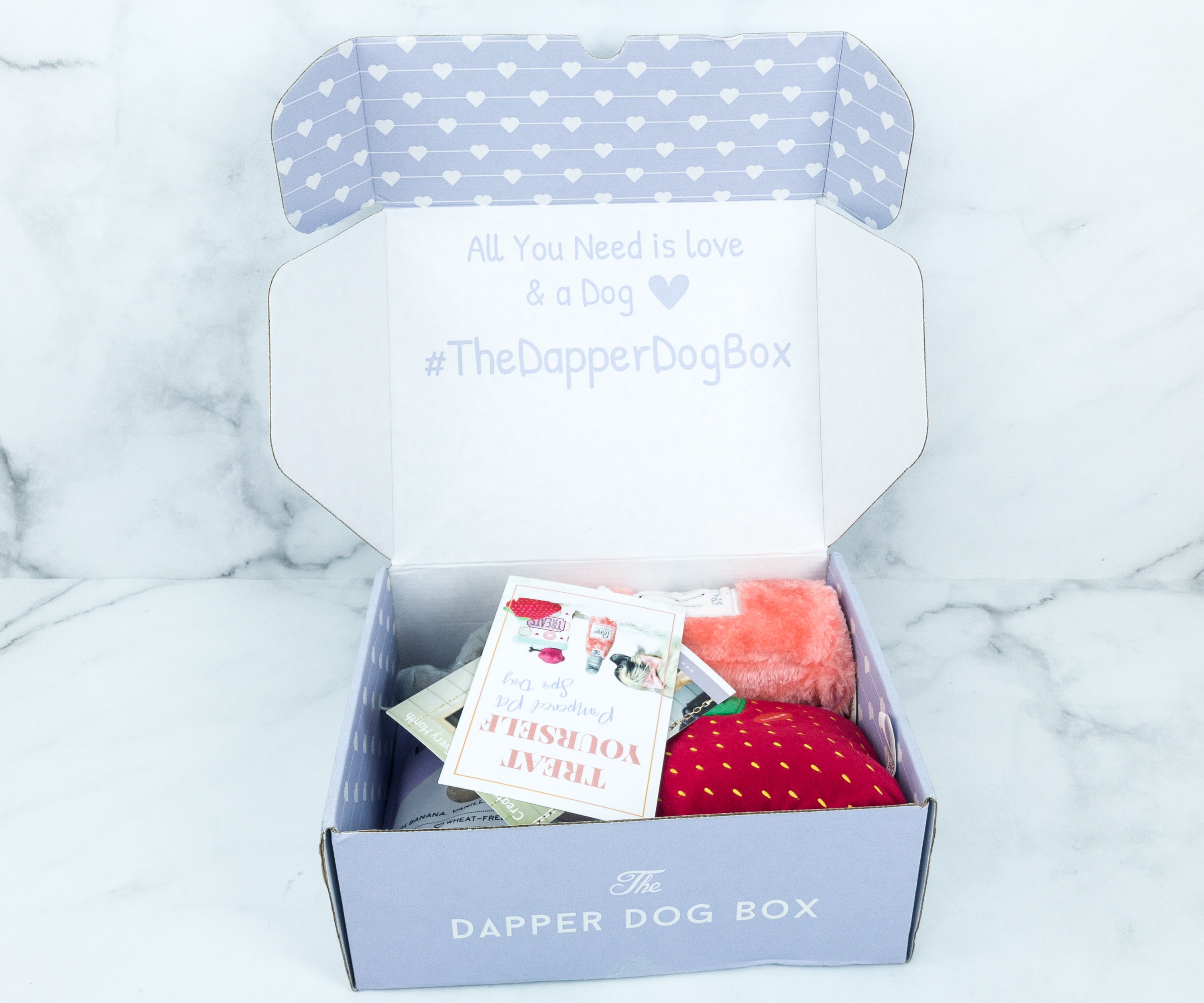 The interior of the box cover says "all you need is love and a dog." So true!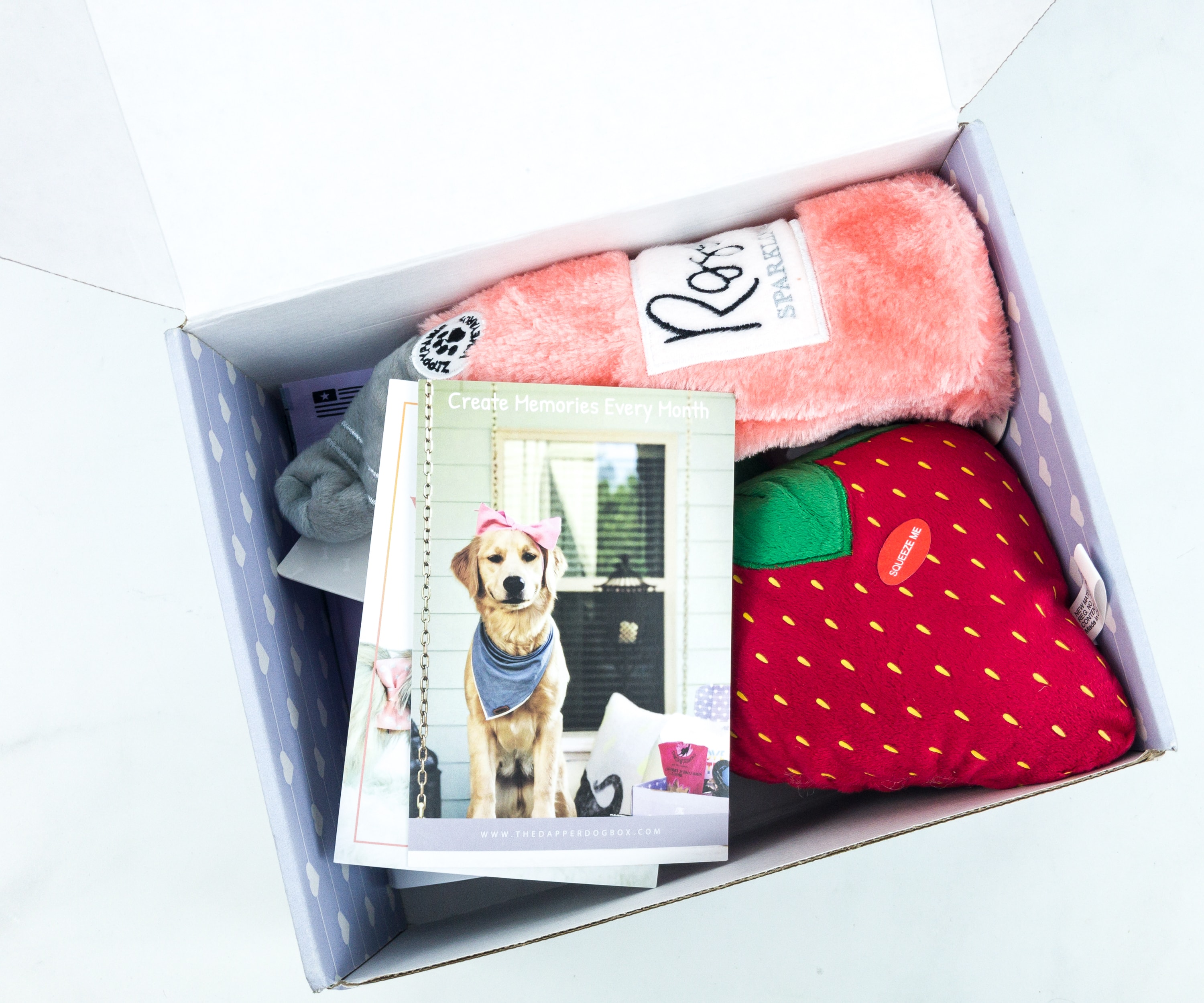 All the items are packed neatly inside the box. No fillers or extra packaging.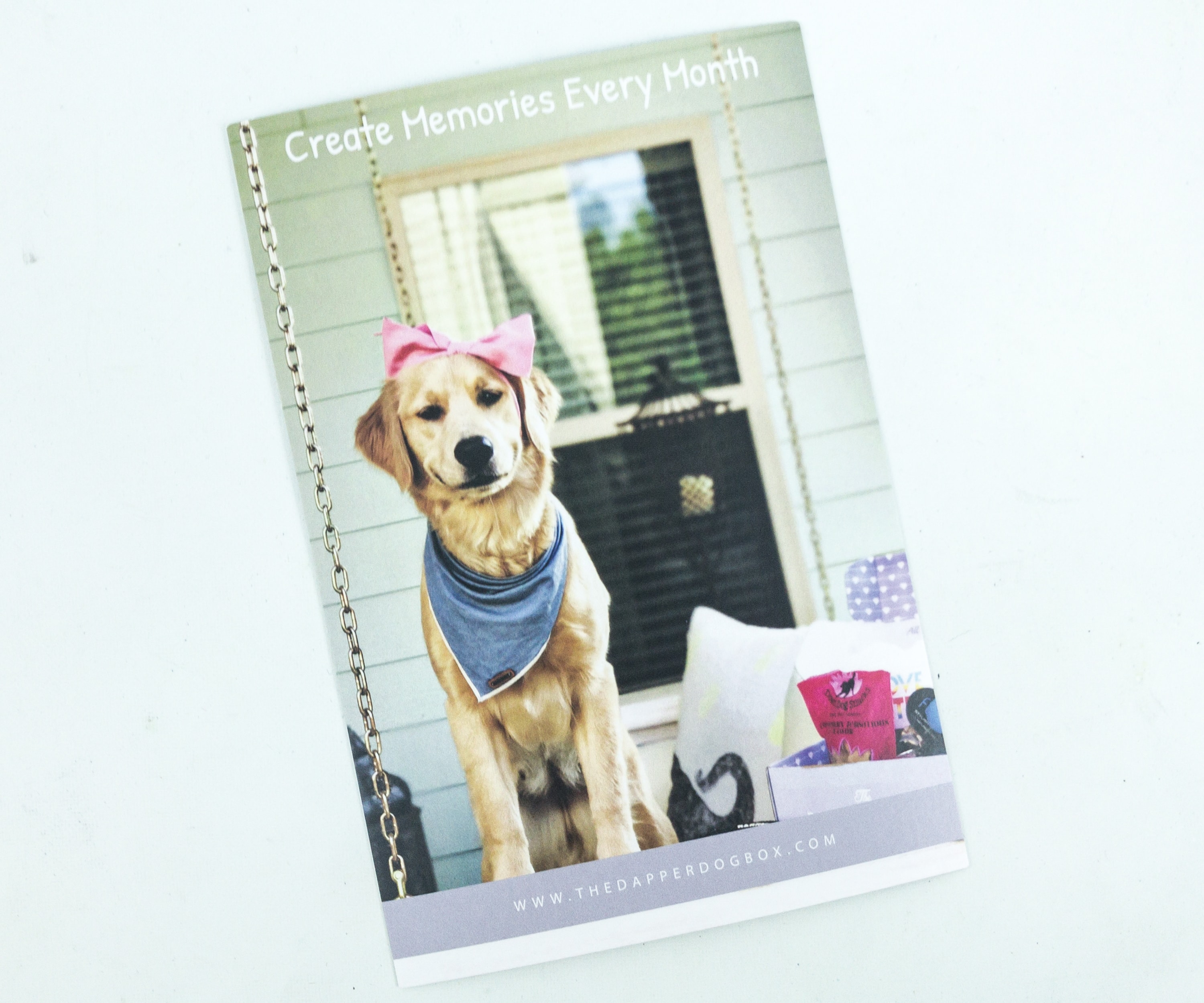 The box includes an information card.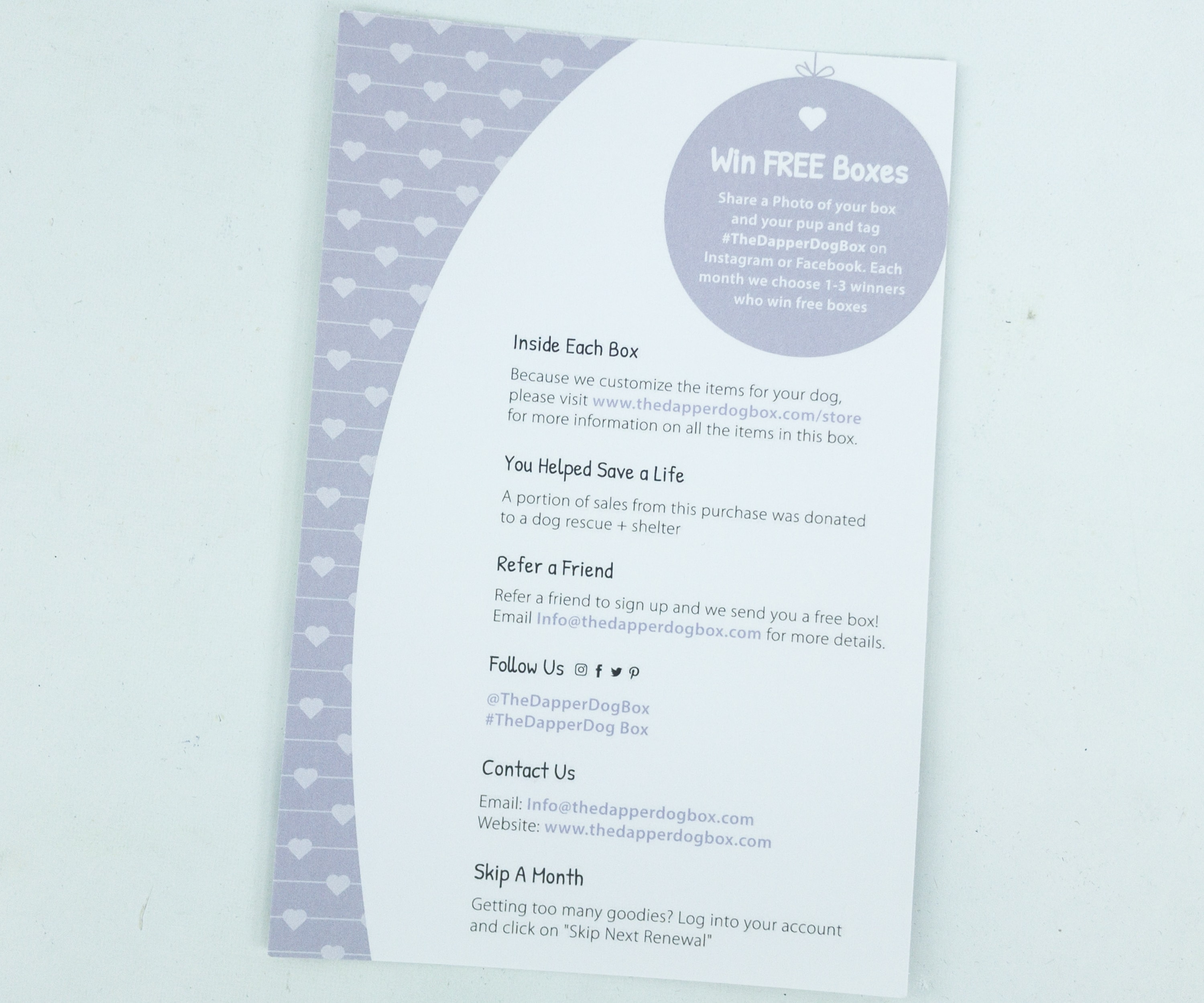 It lists details about the subscription and how you can contact them.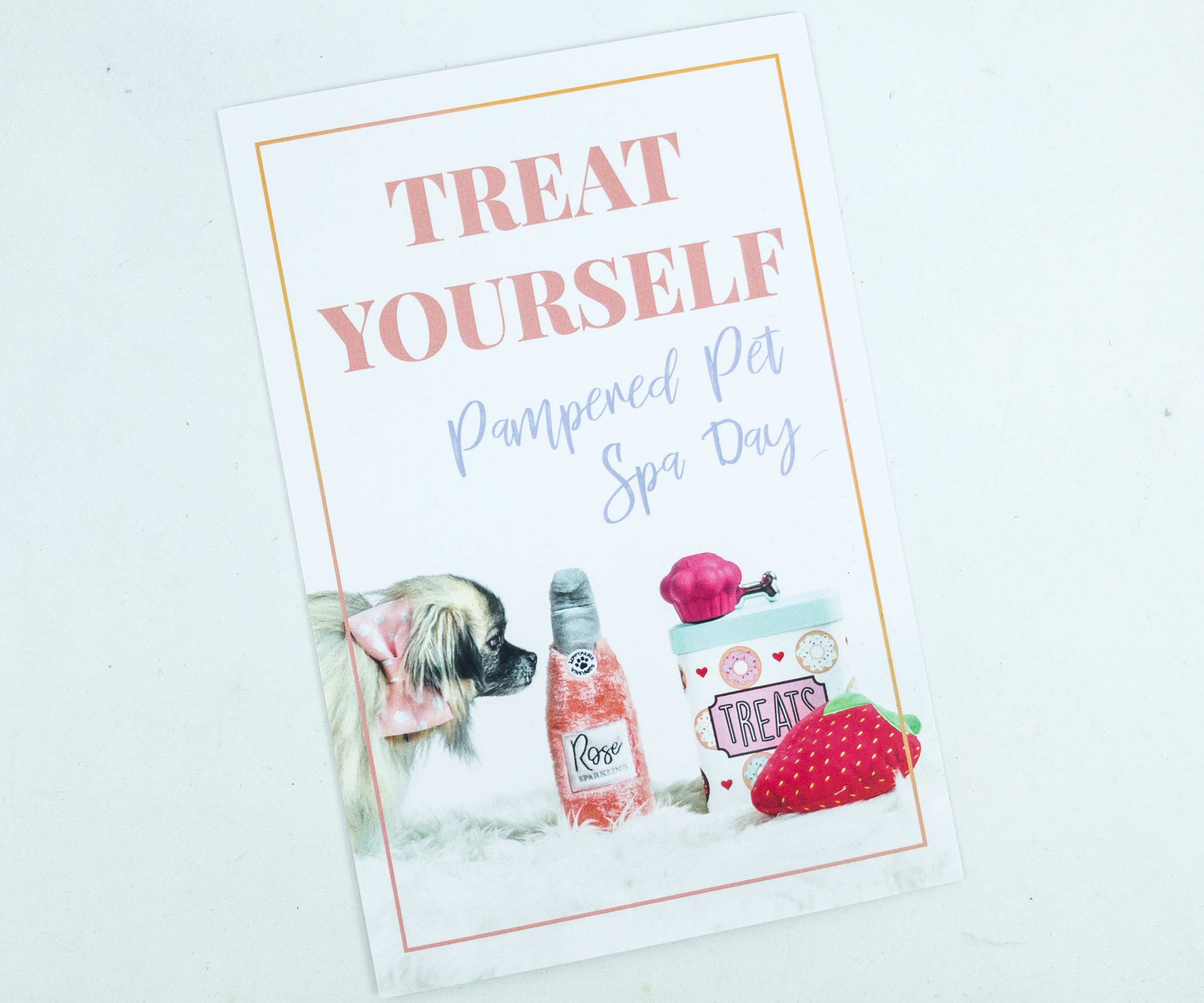 Another card is about this month's theme, Pampered Pet Spa Day!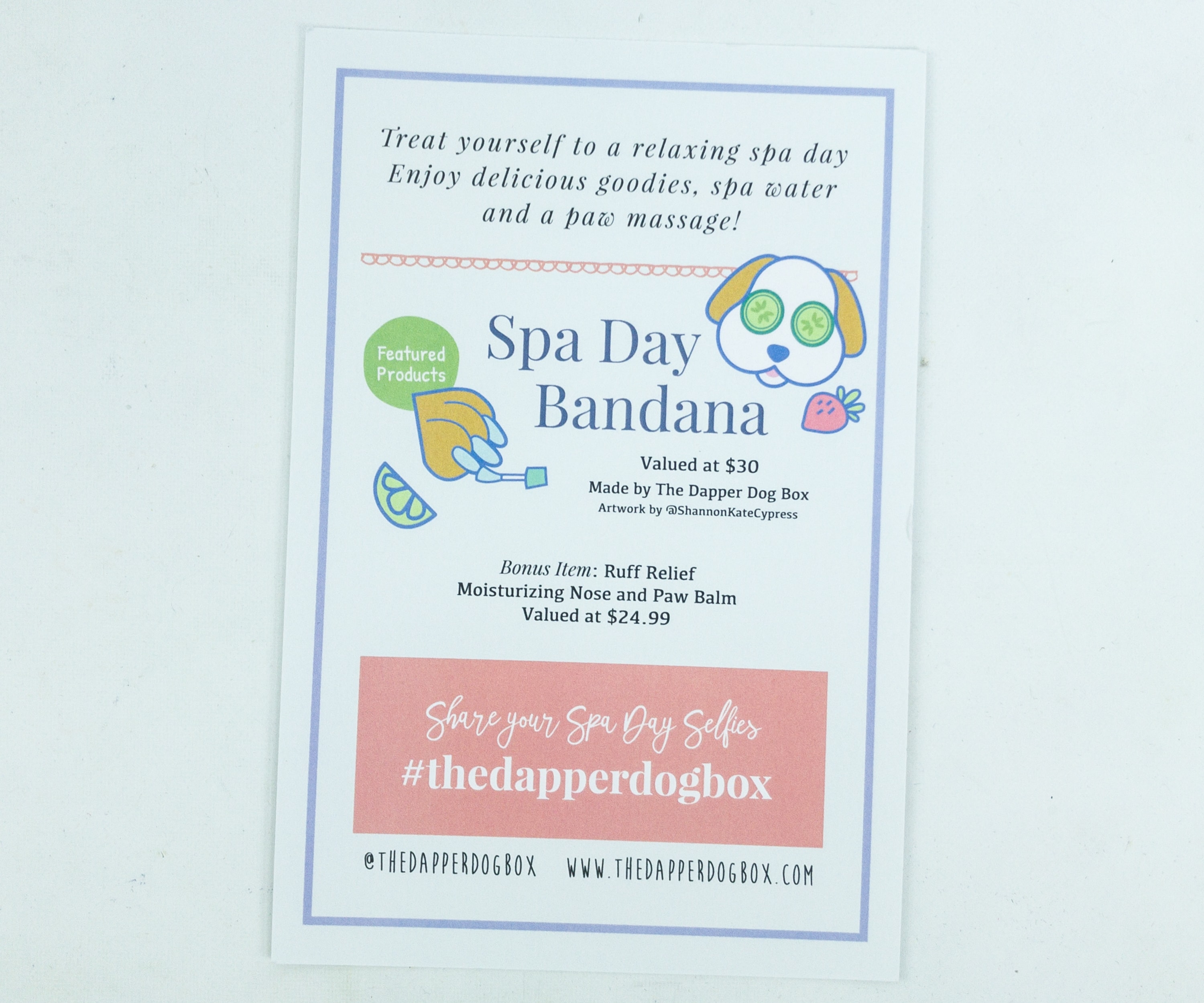 This month's featured product is the Spa Day Bandana!
Here are all the items in the June box!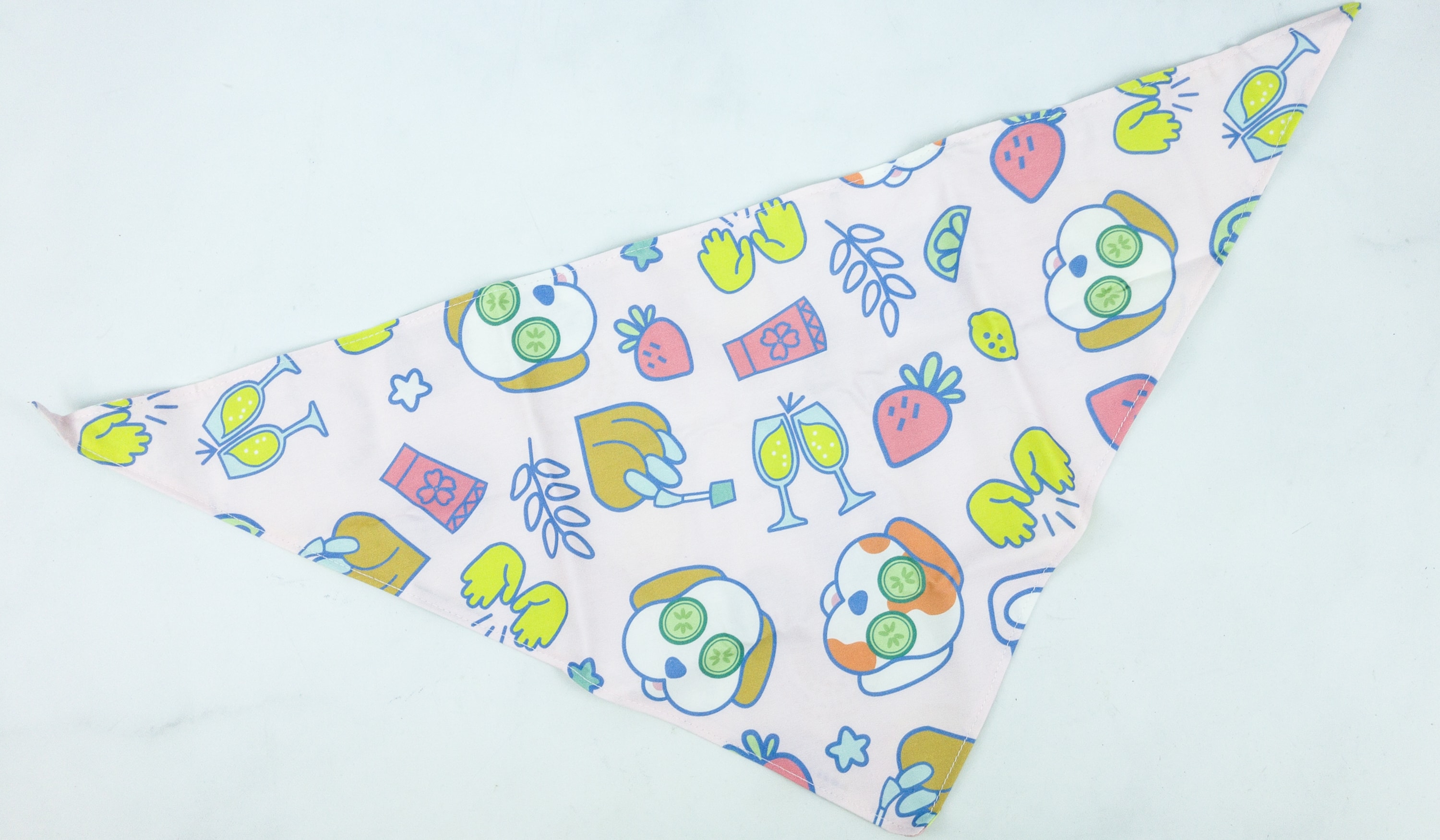 Bandana. This bandana is adorable! I particularly love that they're double-sided so your pup can get a lot of wear out of them.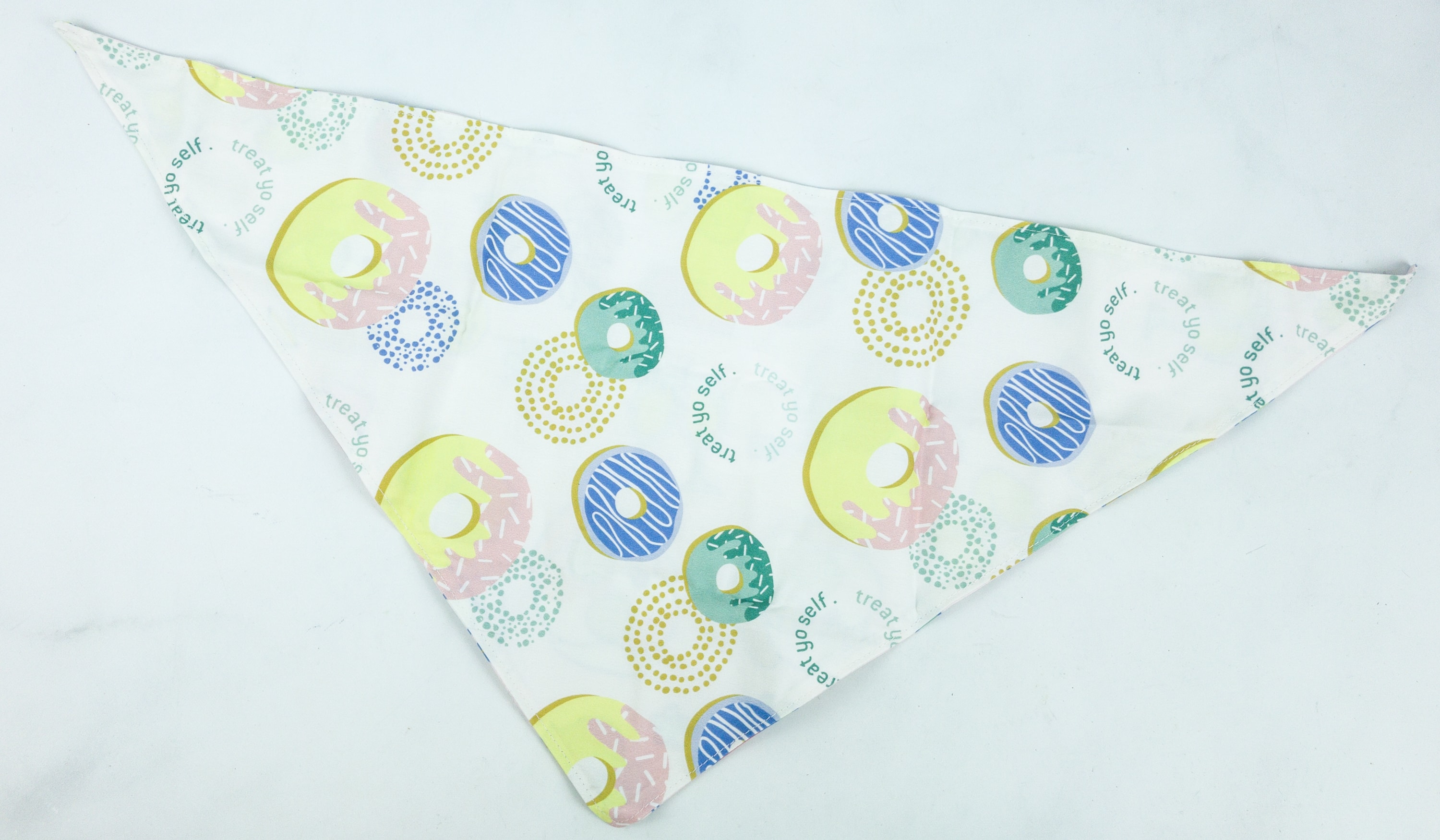 Love this donut print!
It's easy to tie and wear.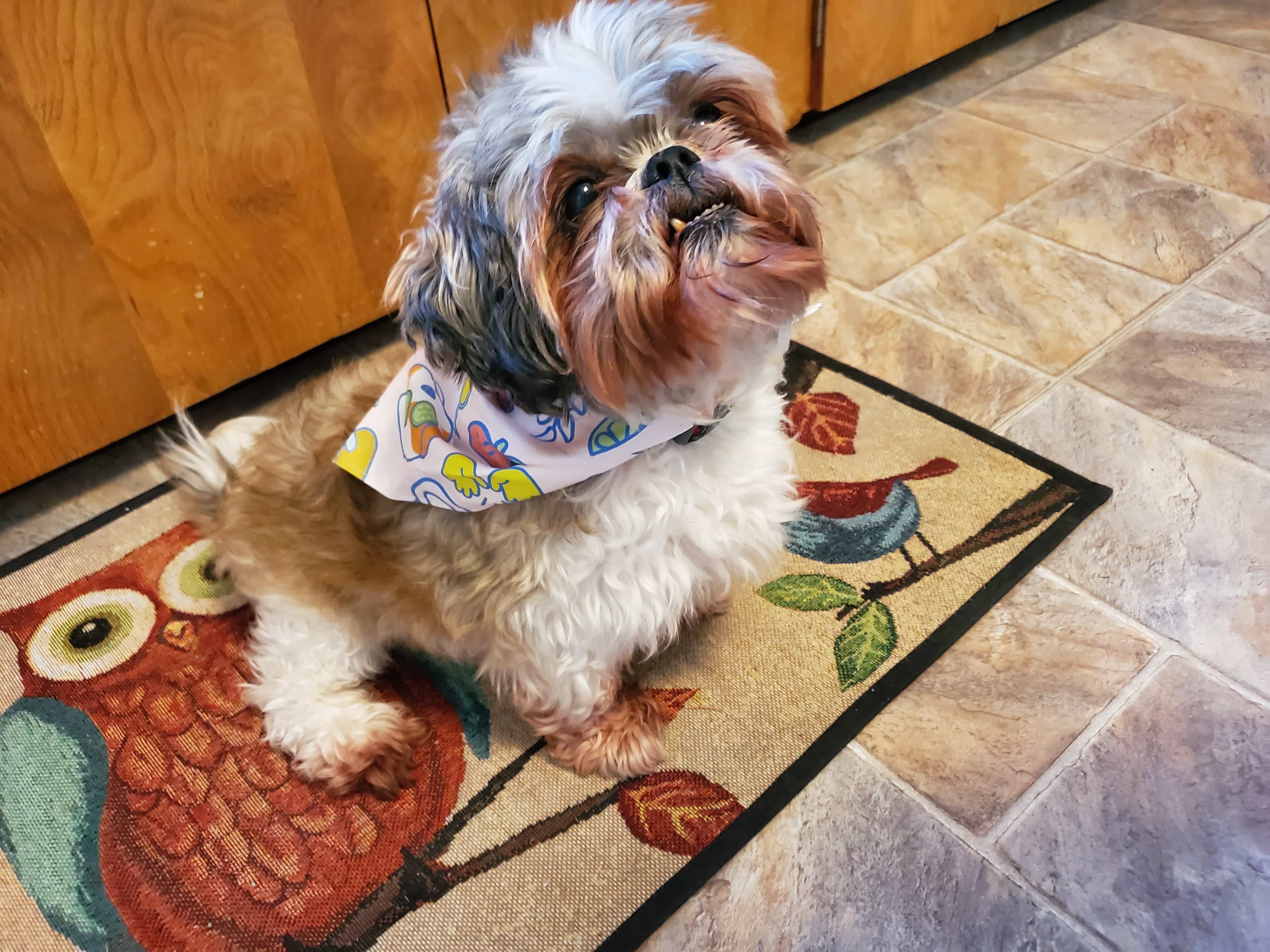 My cutie patootie modeling the bandanna!
They'll fit better after her summer haircut. She loves to wear them!
Zippy Paws Happy Hour Crusherz Squeaky Plush Dog Toy ($7.99) This is a fun toy. If your dog likes to chew crinkly materials or bottles they will love this one, especially the reusable squeaker cap!
Its cap is squeaky!
An empty water bottle is included. You can change the bottle from time to time, just open the bottom, remove the old one, and insert the new one.
Petlou Strawberry Plush Dog Toy. It's a strawberry-shaped plush toy, filled with soft stuffing and a squeaker.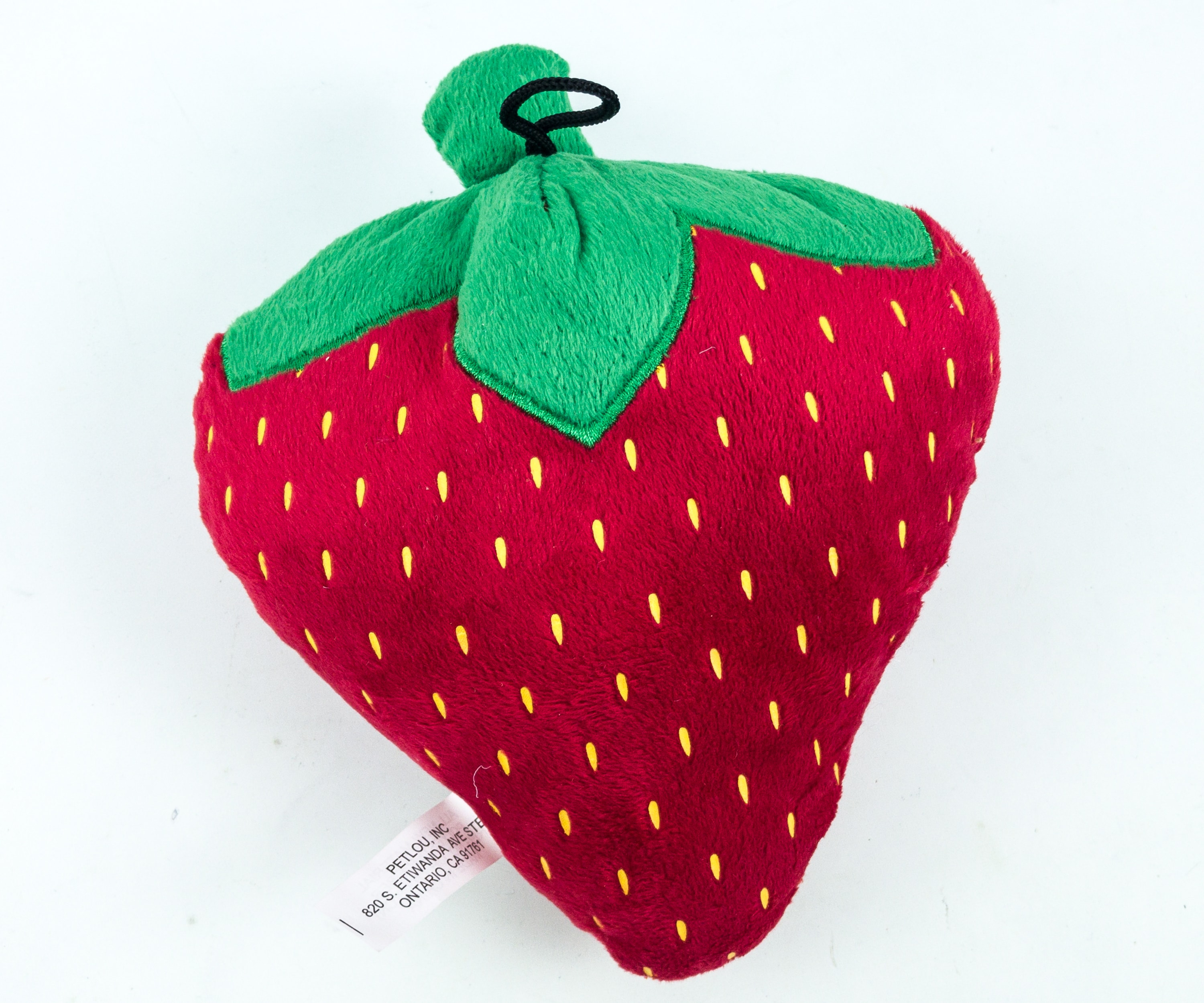 This one was my girl's favorite out of this box. She's been dragging this strawberry around with her everywhere. It is super cute and cuddly.
Ruff Relief Balm ($16.99) Does your pup have rough, cracked skin? If so, you'll love this balm. You get to pamper your pet with a massage when you put it on and it will soothe their dry skin.
It's made with organic ingredients such as extra virgin olive oil, coconut oil, beeswax, and carnauba wax.
The balm is ideally applied on your dog's nose and paw pads.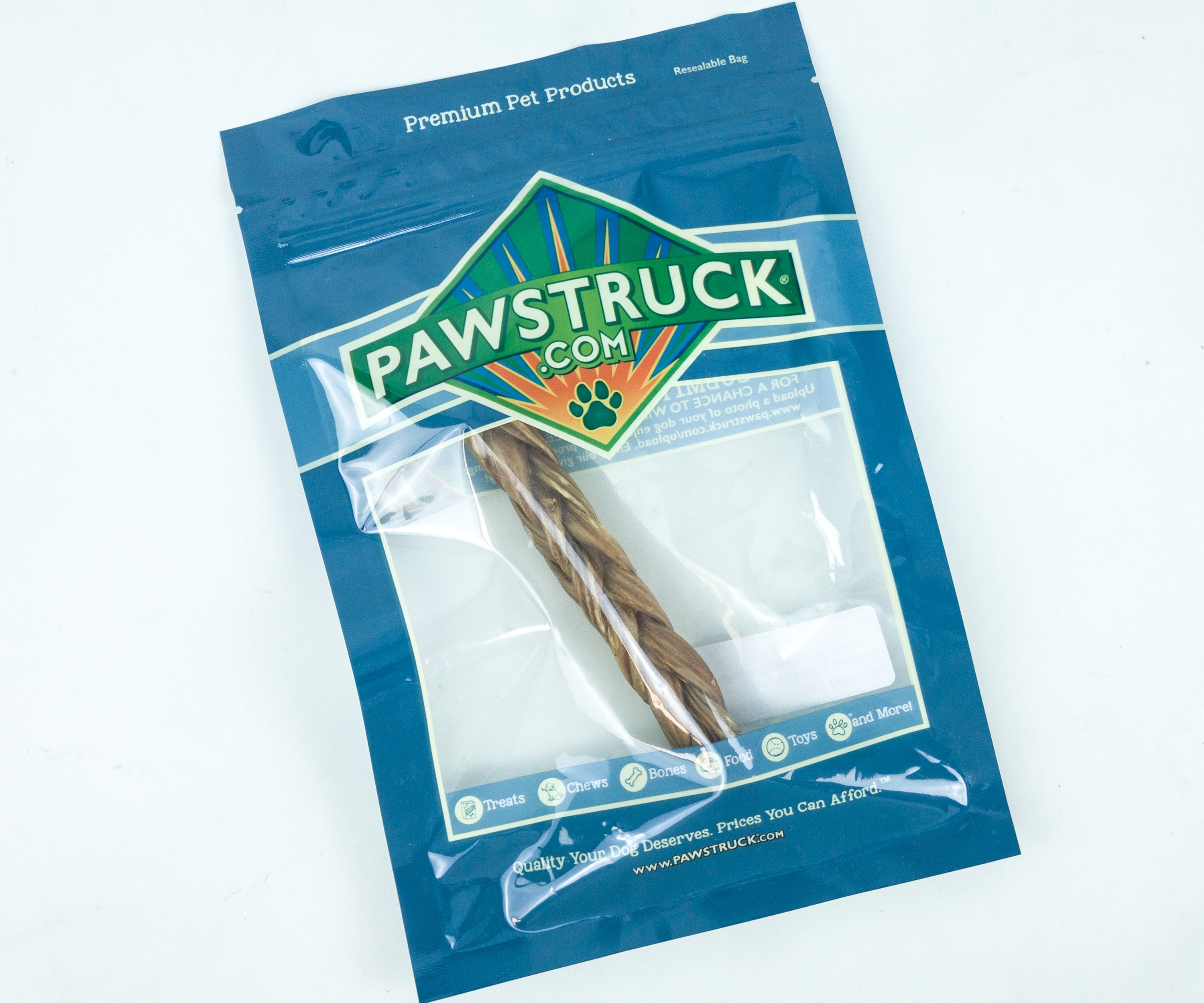 Pawstruck.com Small Esophagus Braided Stick ($3.20) This braided stick doesn't just entertain your dog, it also helps break down tartar and plaque buildup in their teeth.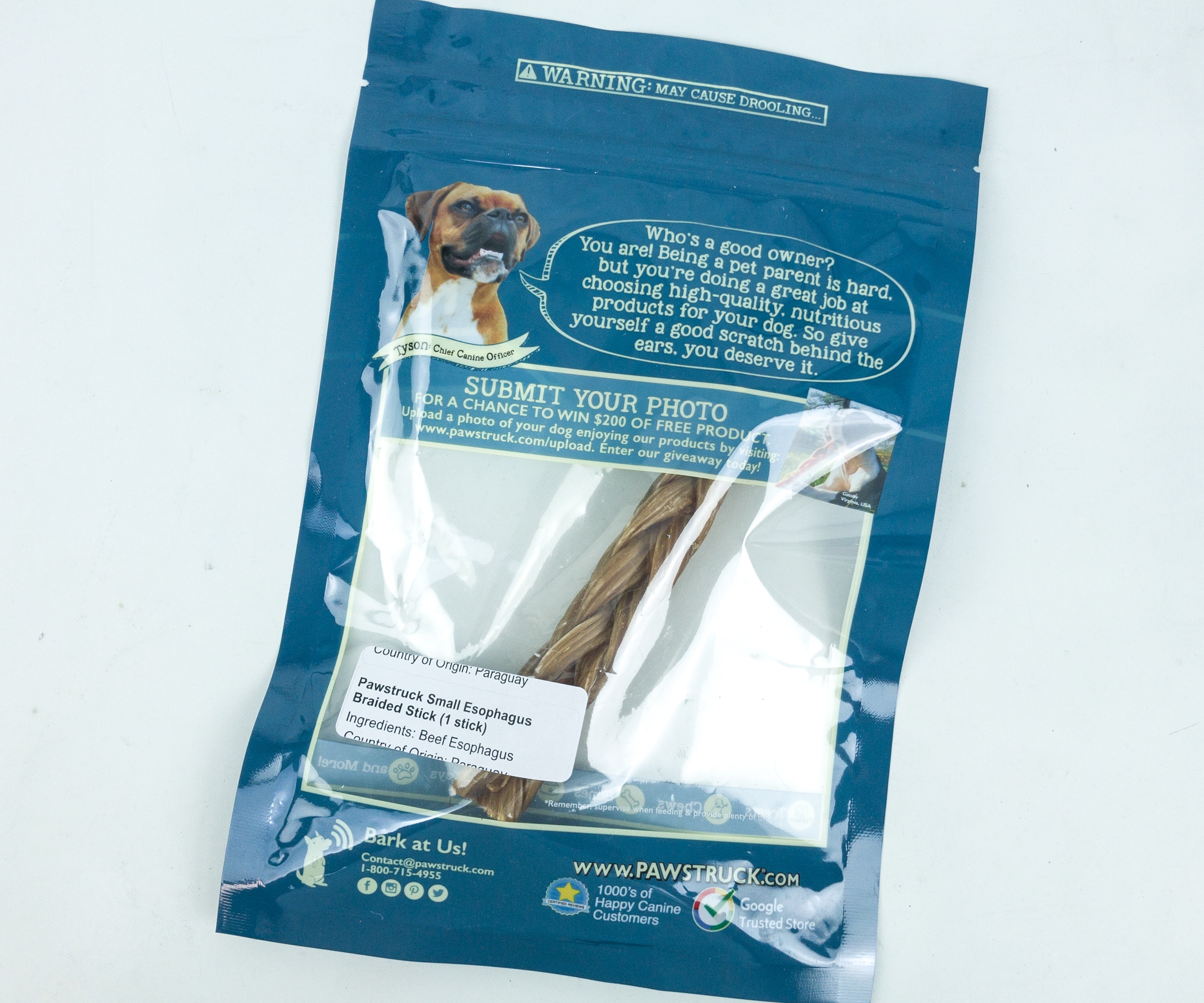 It's made with beef esophagus. This treat was an instant hit, and was immediately gone!
It's tough and chewy, but I didn't have worries giving it to my pup because I know it's grain-free, all-natural, and 100% digestible.
Bocce's Bakery Bedtime Tea Awesome Dog Treats ($5.50) I love this brand of treats. I particularly like this flavor, composed of banana, vanilla, and lavender. They smell so good!
It doesn't contain artificial ingredients or preservatives either. Each piece is crunchy, and ideal for feeding as a treat.
It's always a delight to receive dog food and treats from The Dapper Dog Box! My pup had a lot of fun playing with the toys and I don't think she will be letting go of them anytime soon. She also liked the treats, especially the chew stick. Of course, my favorite is the reversible bandana. It's so cute and colorful, and I had no problems putting it on my pup either. This is such an awesome box for any dog lover and their pets, especially if you want high-quality items and organic and natural treats! Can't wait for what's in store for us next month!
Did you love this month's box as much as we did?