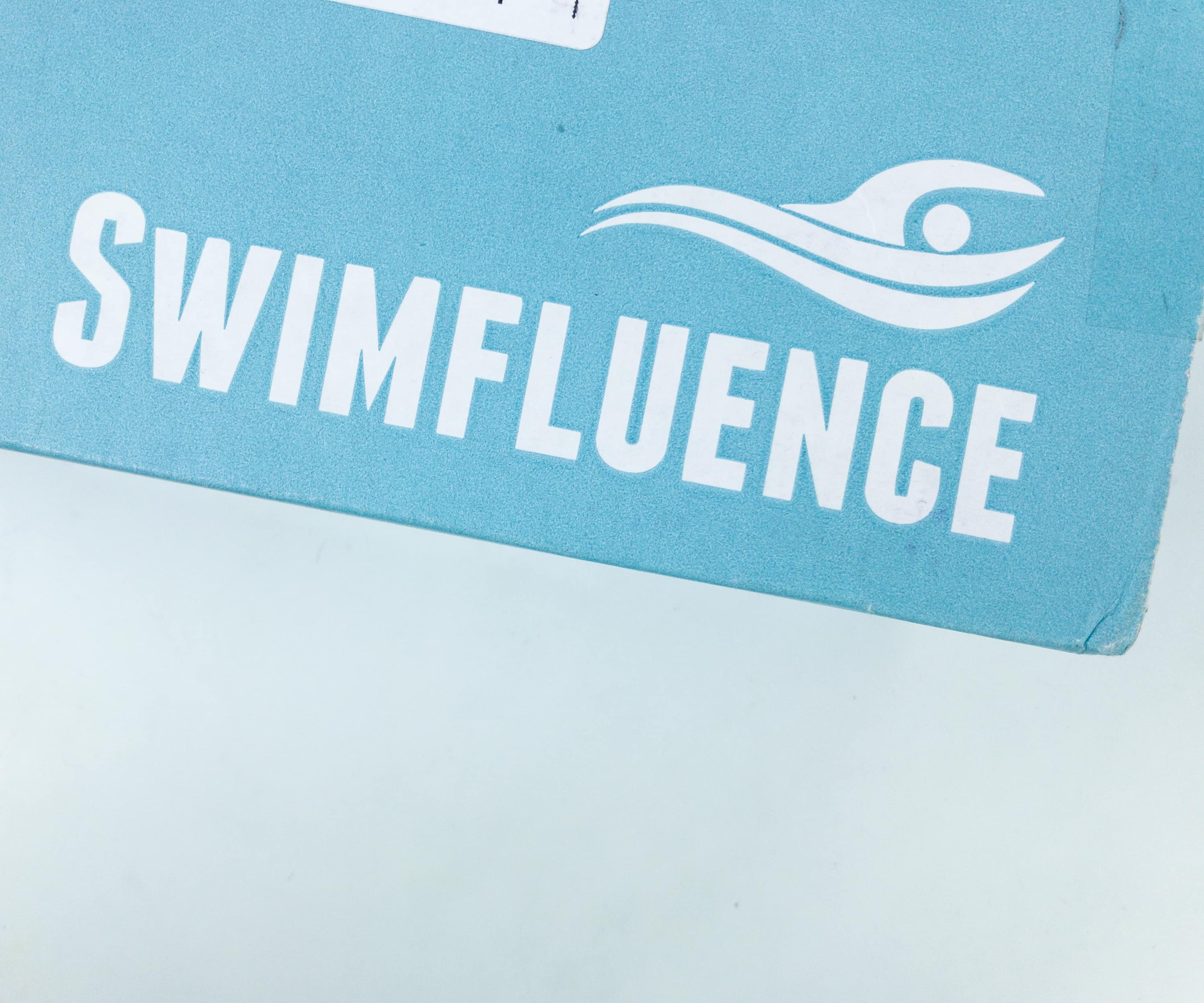 Swimfluence sends a monthly box containing 6 to 8 pieces of gear and products curated for competitive swimmers. The subscription aims to foster healthy habits while introducing swimmers to helpful products designed for a swimmer's lifestyle.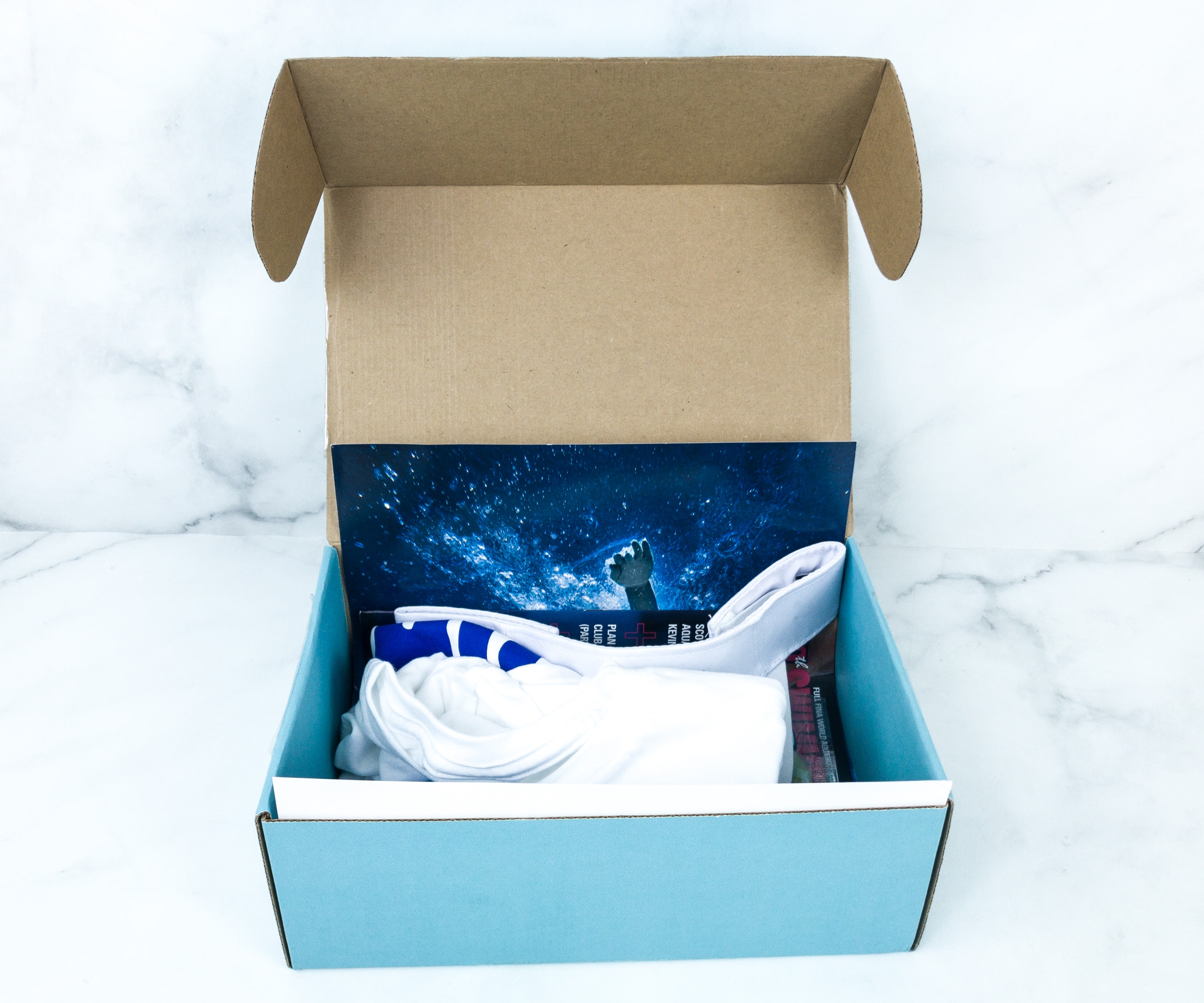 Behind the poster are all the items hidden from view upon opening.
There's no extra packaging. Just the items, magazine, and poster covering them all.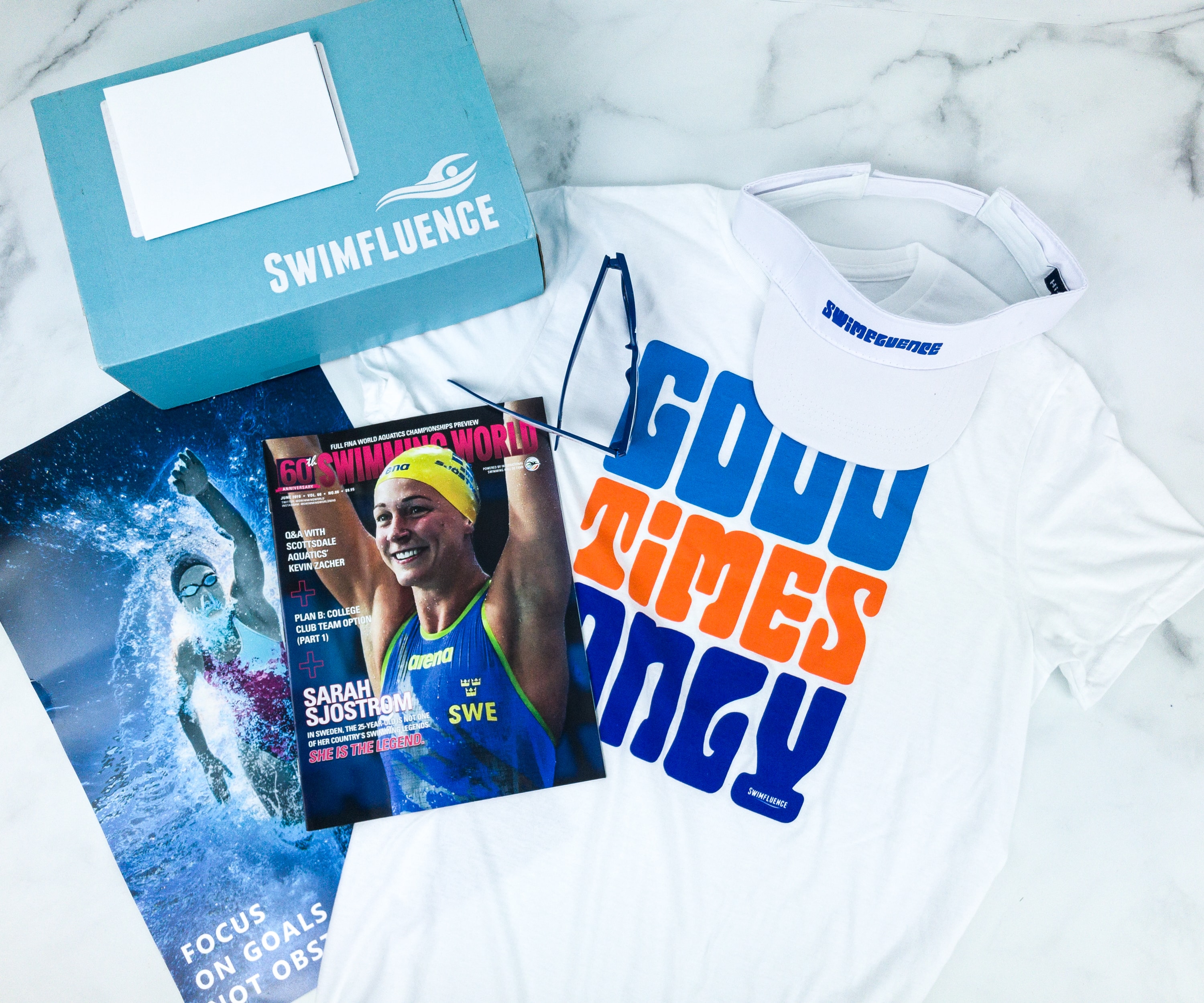 Everything in this month's box!
Poster. Every month, Swimfluence includes a poster with an inspirational message.
Focus on goals not obstacles.
Swimfluence Sunglasses. This exclusive sunglasses from Swimfluence are quite stylish!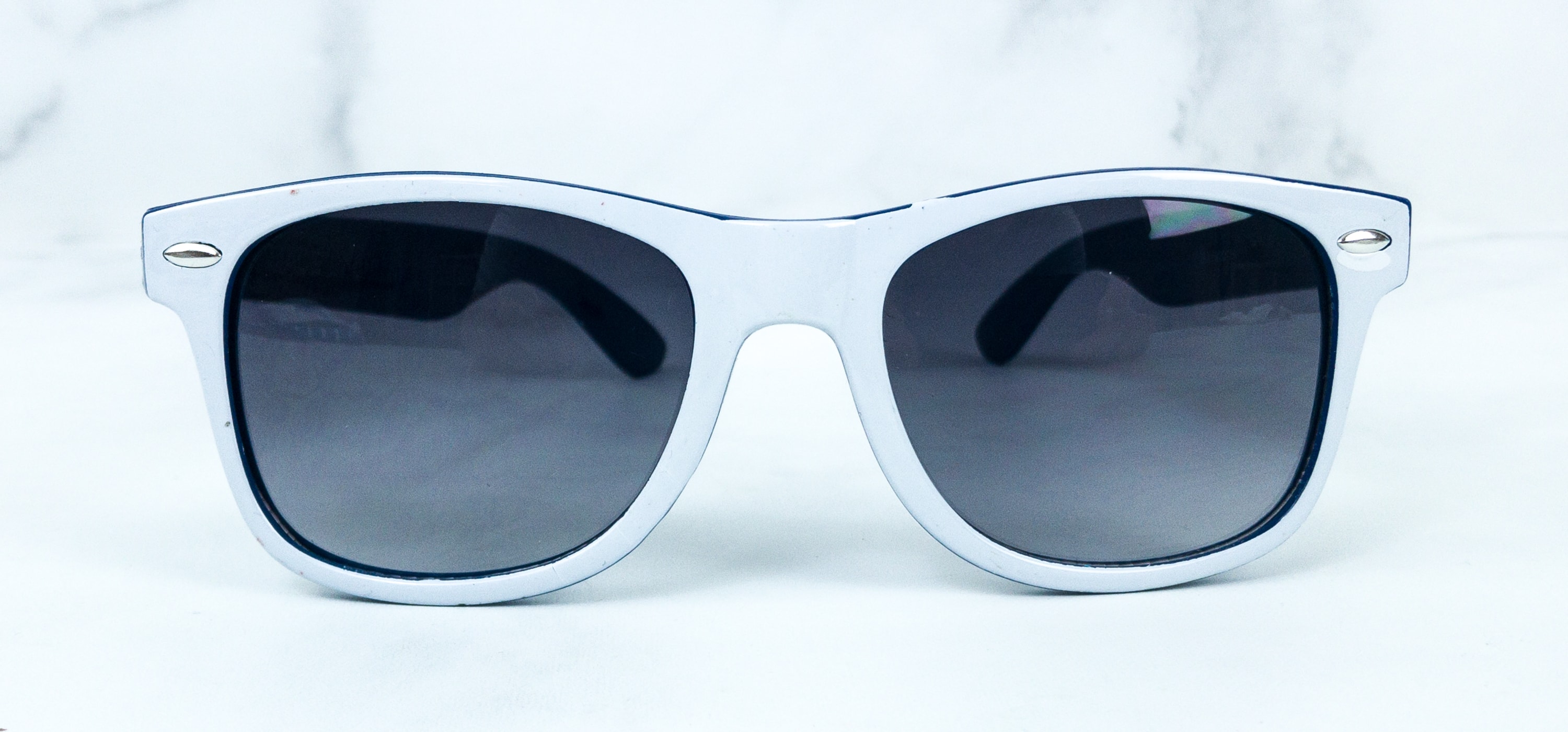 It features a thick white frame with blue lining and polarized lenses.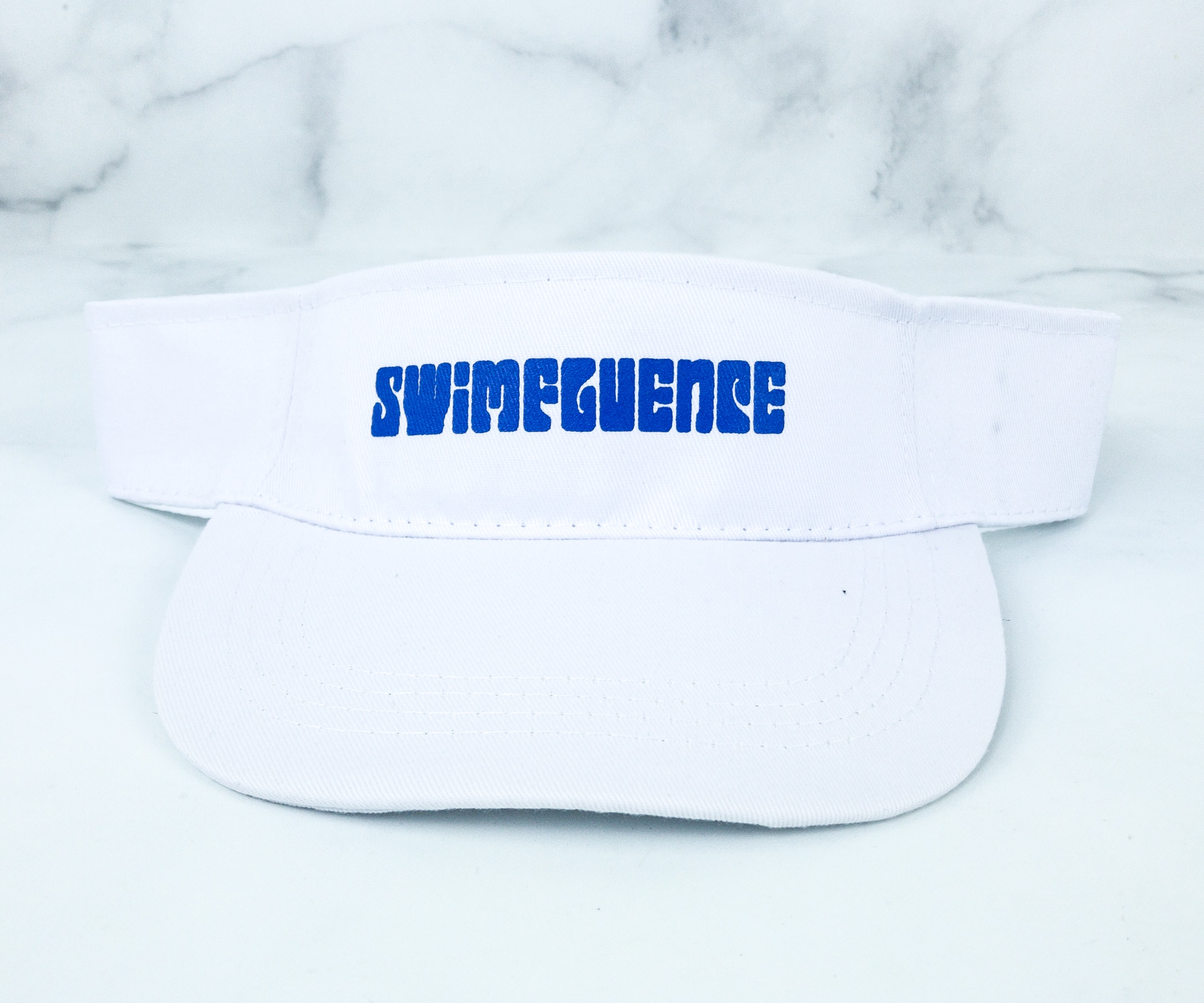 Swimfluence Sunvisor. The next item is a classic white sun visor cap, also a Swimfluence exclusive.
This sun visor is lightweight and easy to wear. This will be useful when lounging by the pool or going to the beach.
It's comfortable to wear and adjustable as well.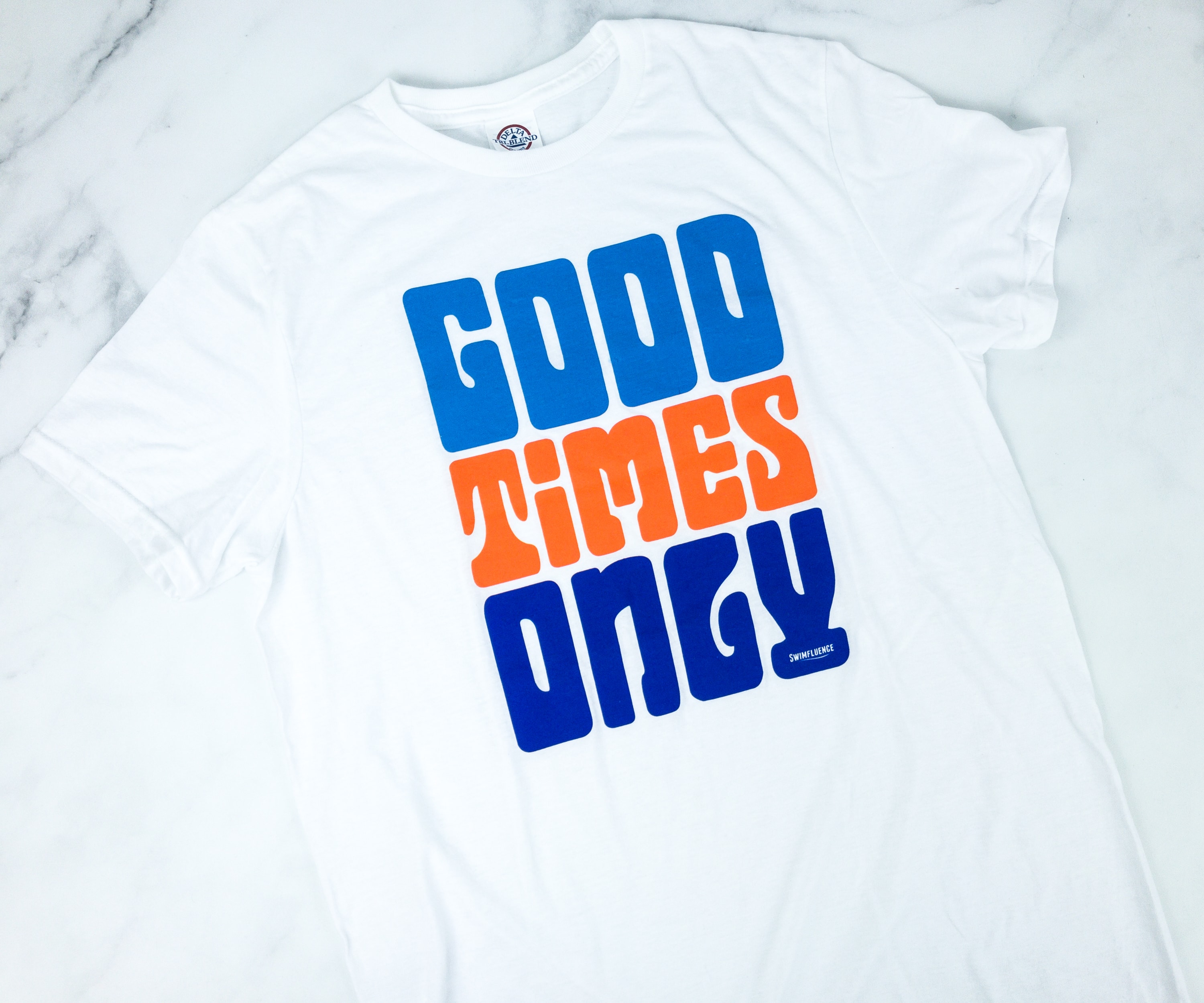 Good Times Only T-Shirt. This month's featured Swimfluence shirt is a simple white tee made from smooth and breathable fabric.

It also comes with a huge print that says "GOOD TIMES ONLY." The colors are bright and fun!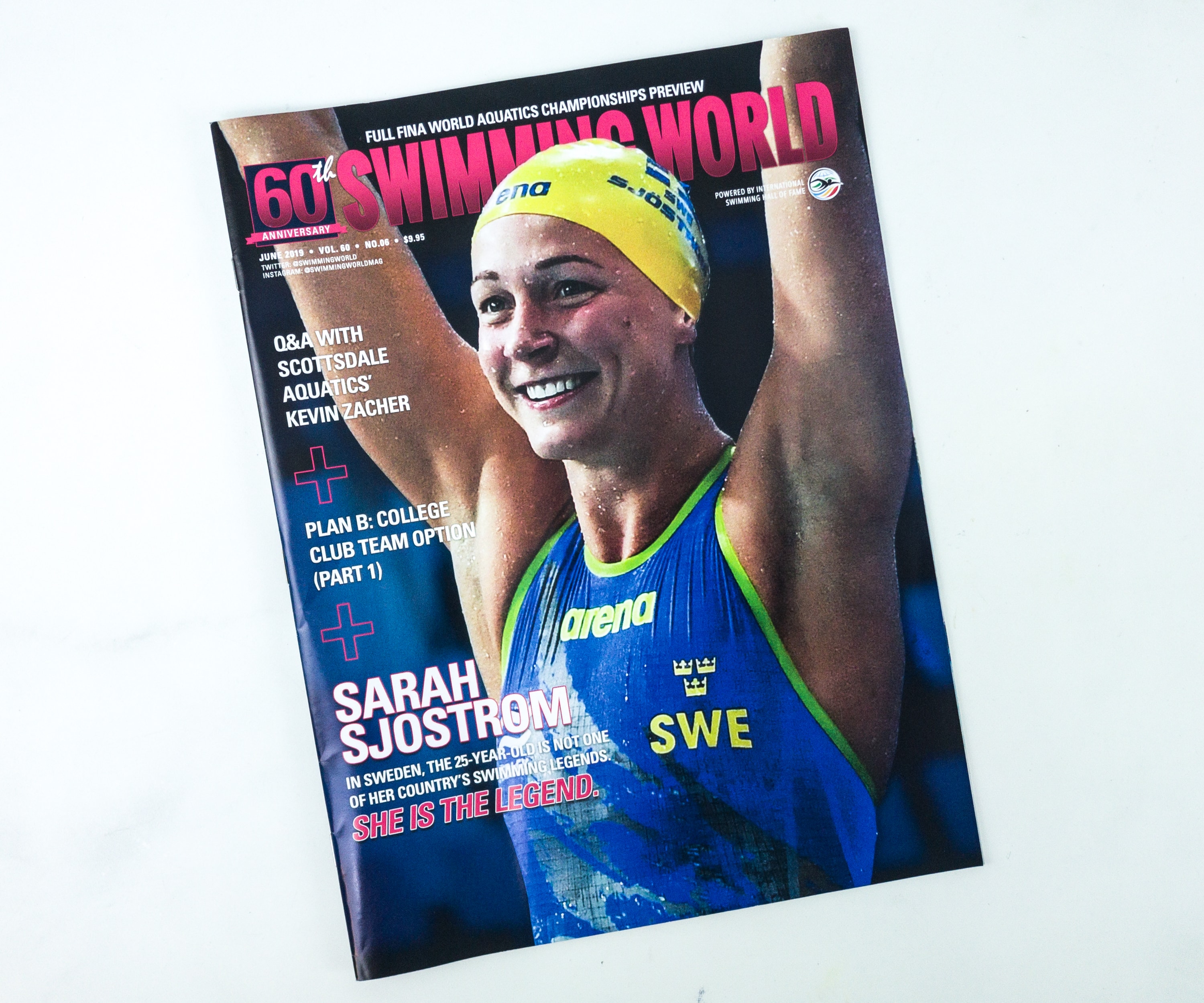 Swimfluence June 2019 Vol. 60 Issue. This month's box includes the 60th monthly edition of the Swimming World Magazine! It's an exclusive magazine made for swimming enthusiasts especially youth athletes, high school, and college-age swimmers.

This part of the magazine has an article about freestyle swimming techniques! There are illustrations and detailed descriptions that make them easy to grasp.
Another feature is about the upcoming competition in South Korea for the 18th FINA World Aquatics Championships.

We even got to know more about Sweden's swimming superstar, Sara Sjostrom!
Swimfluence is a fun box for competitive swimmers. They send out a good variety of gear and items that would definitely make you love swimming more and look forward to swimming practices and competitions. The monthly swimming magazine, as always, is jampacked with helpful information for swimmers. They even introduce us to swimming legends from whom we can take advice and inspiration. I'm looking forward to more exclusive items for my next box!
Any thoughts about the Swimfluence box?