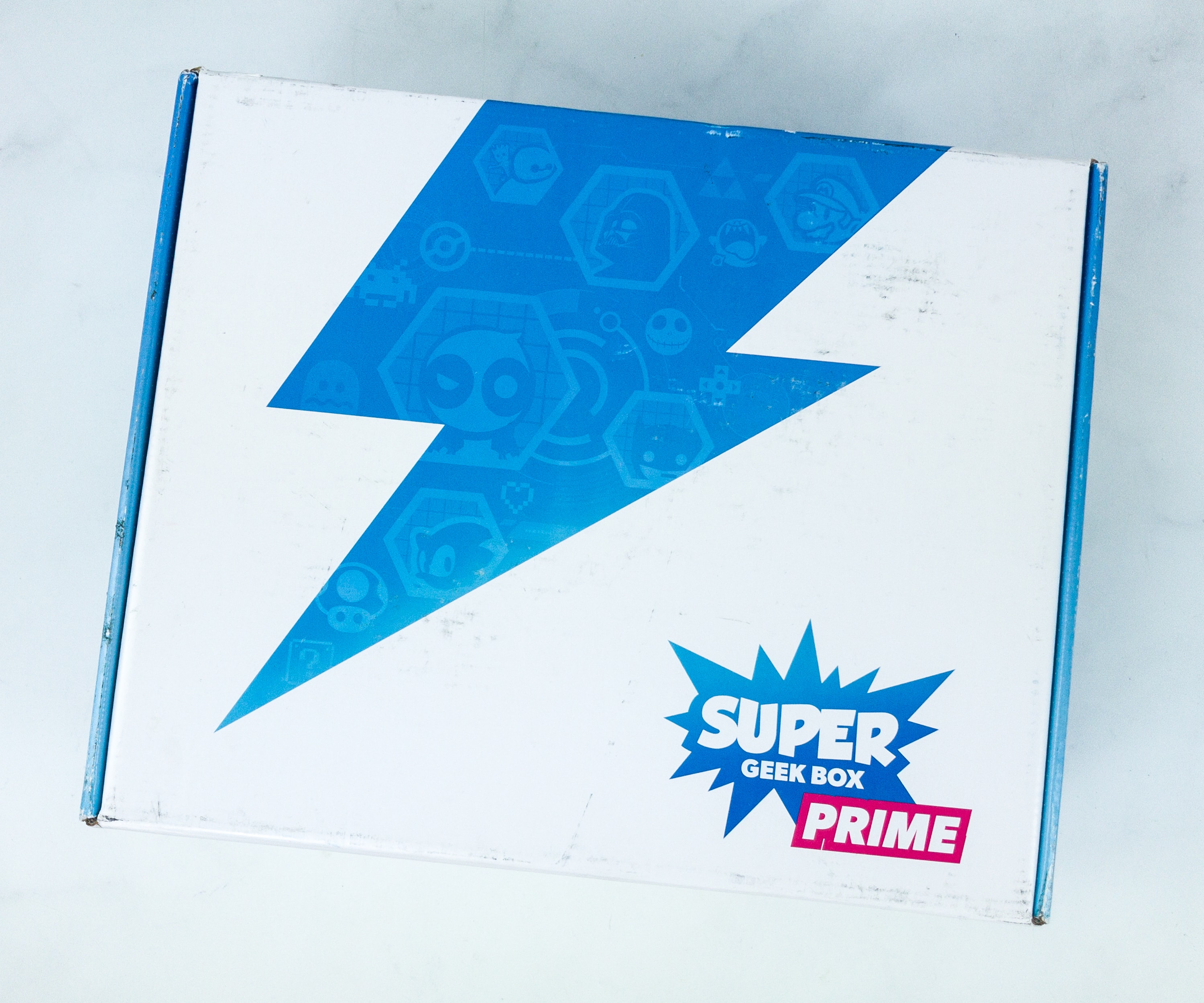 Super Geek Box PRIME is the latest version of Super Geek Box. Super Geek Box PRIME is a quarterly geek subscription box priced at $56 + $10 S&H with a promised $120 in value.
DEAL: Get $3 off your first month! Use coupon code PRIME .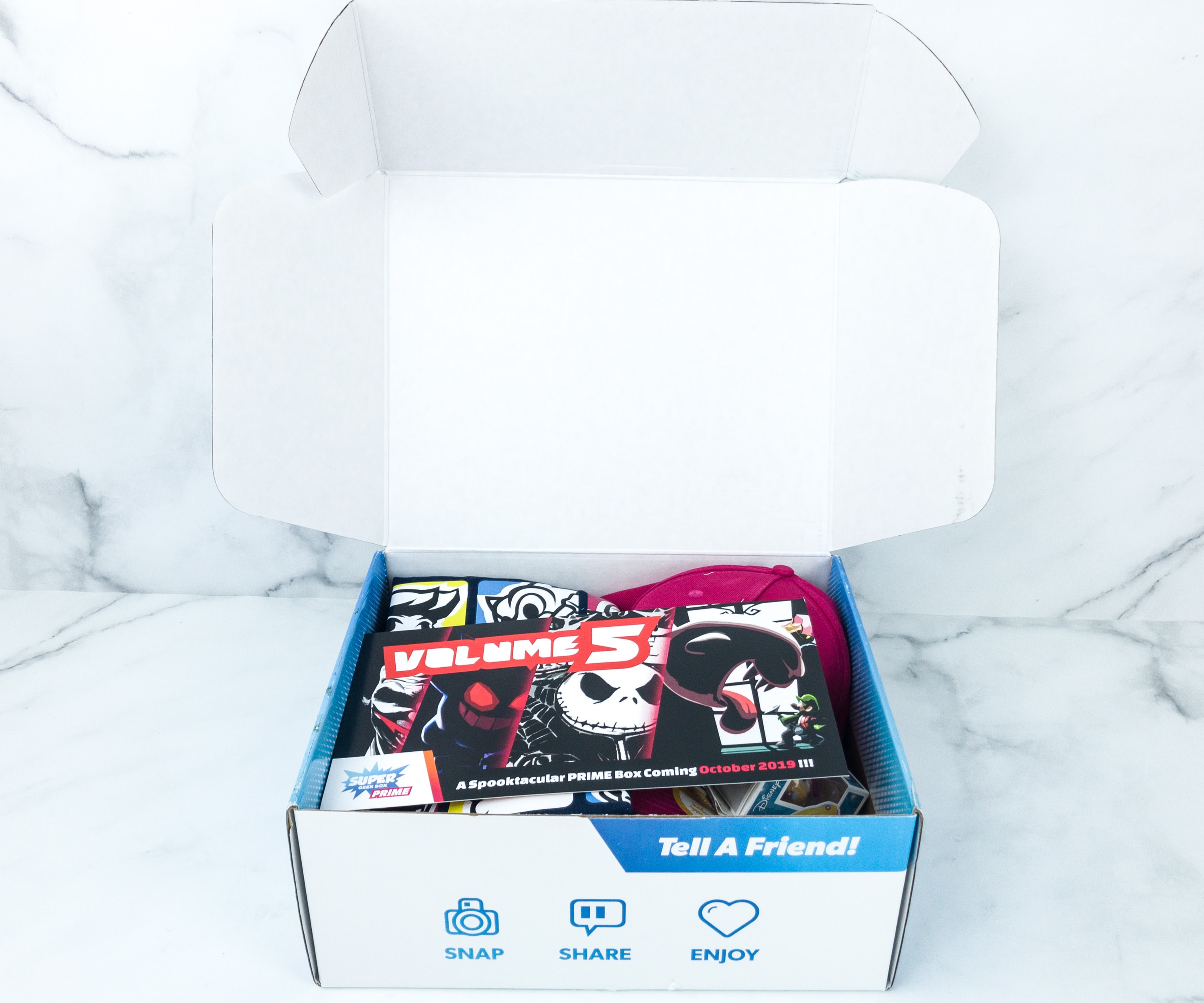 It's a box full of geeky stuff and I'm really excited to see them all!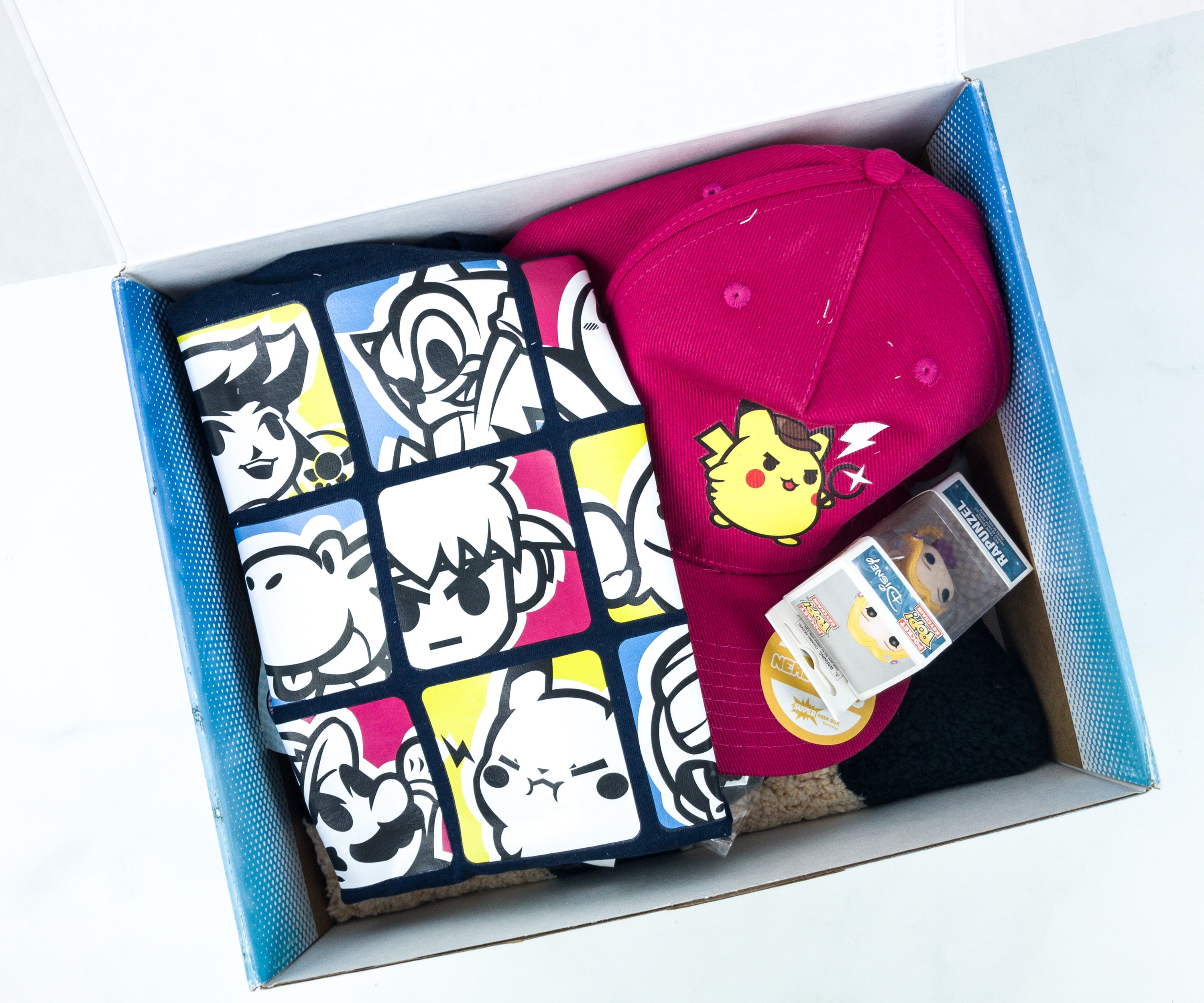 There are no other packaging materials or fillers but the items arrived in perfect condition.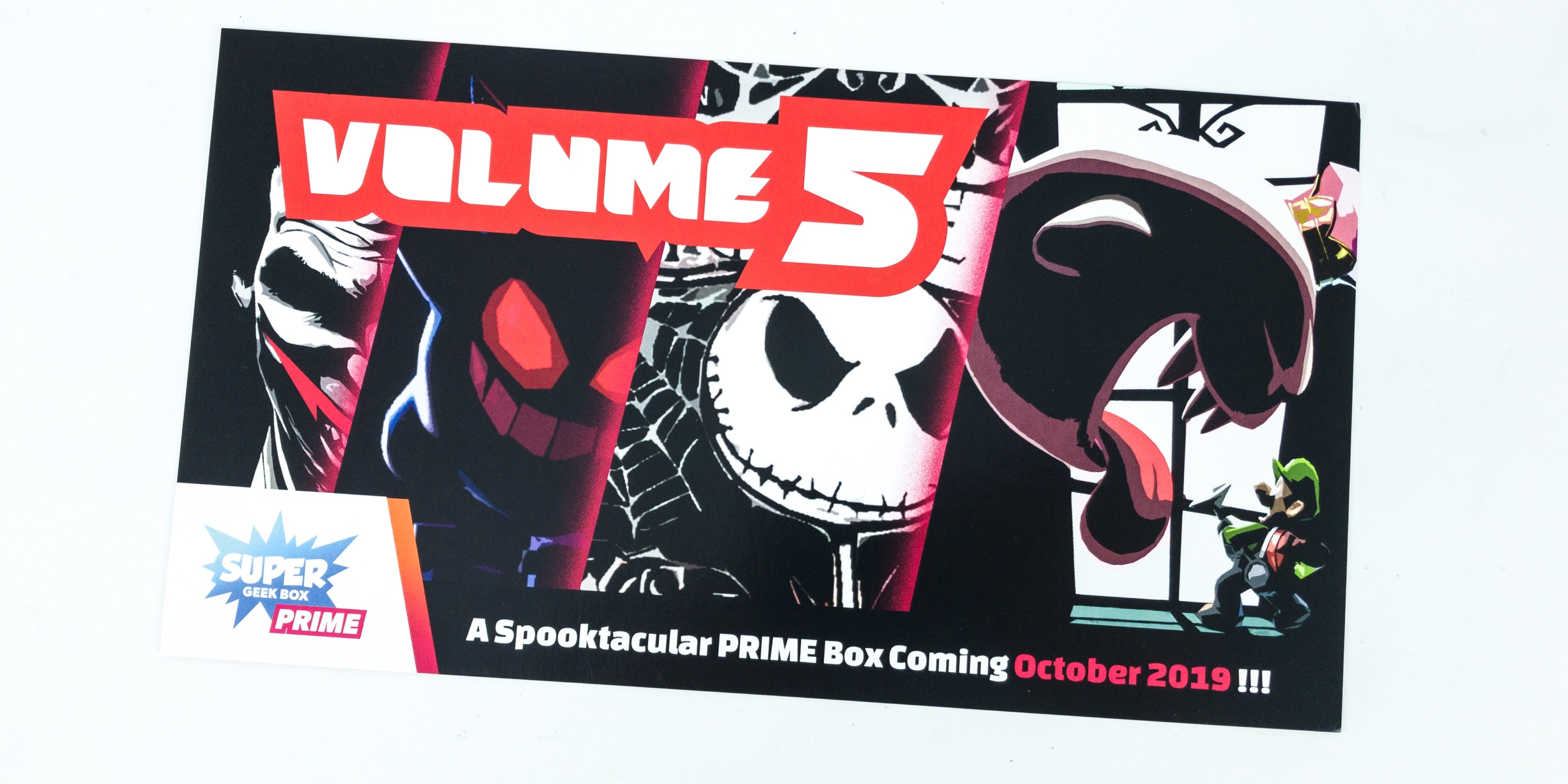 Volume 5 is going to be SPOOKtacular!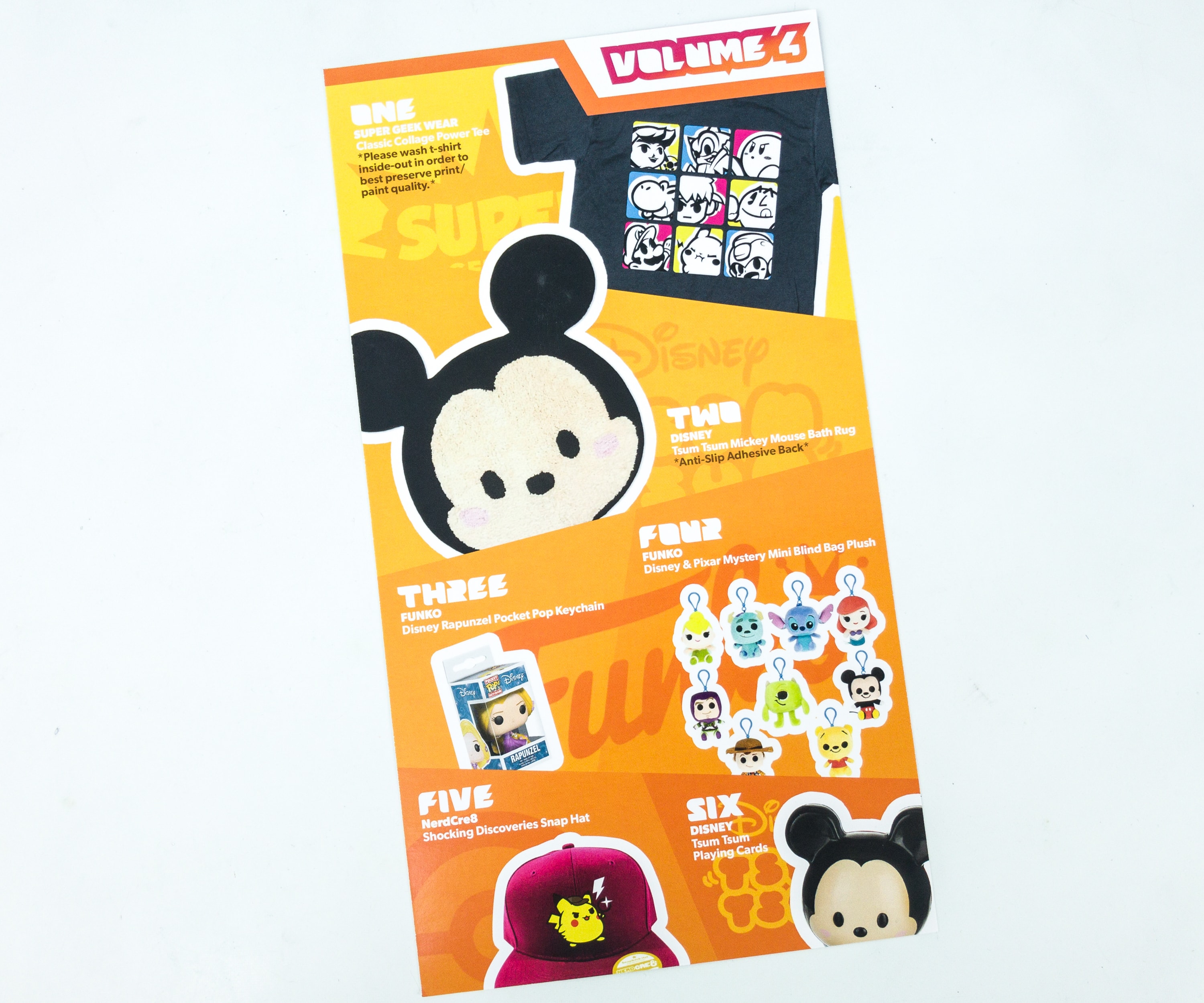 The items to be expected inside the box are listed on the information card.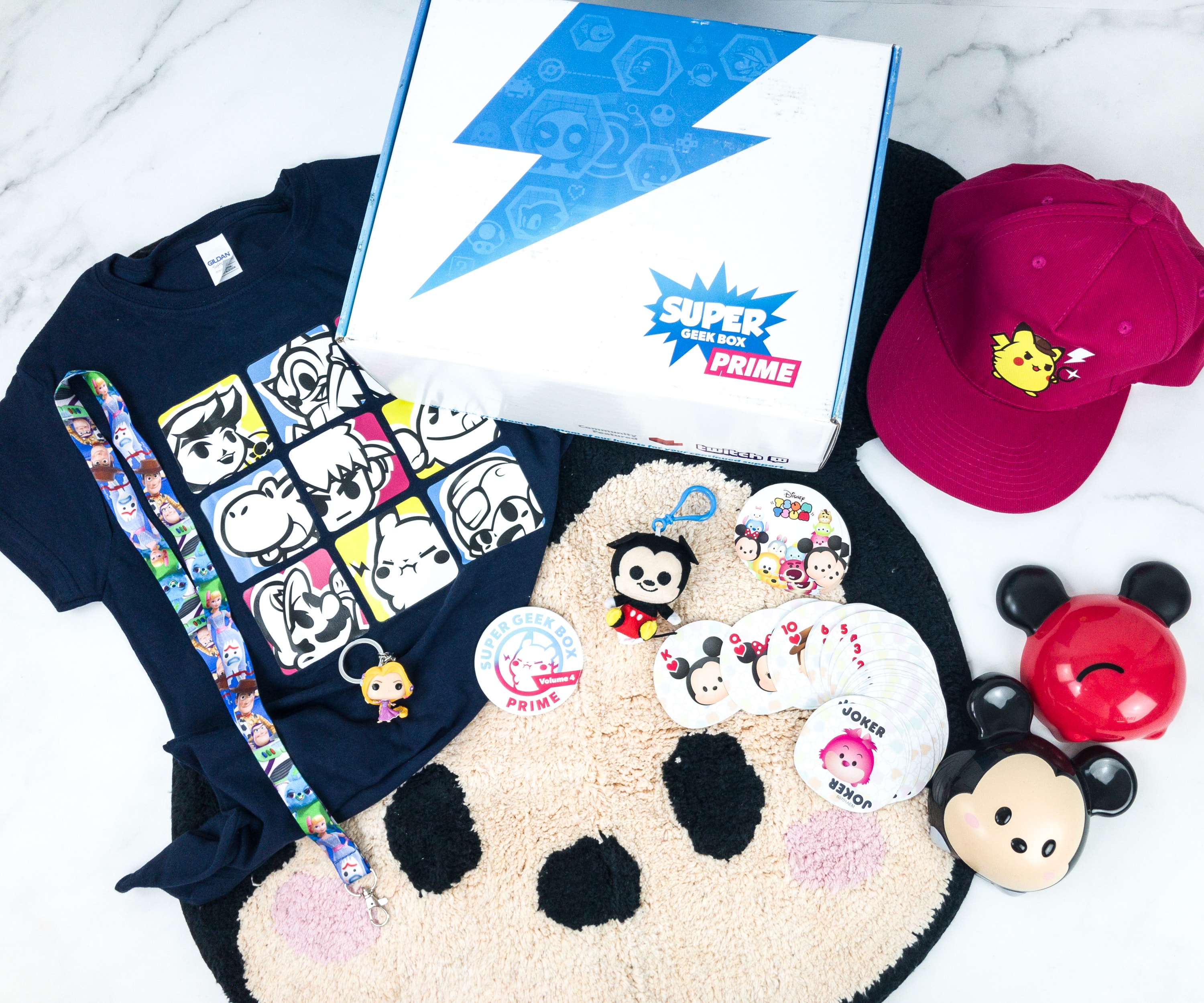 Everything inside my box!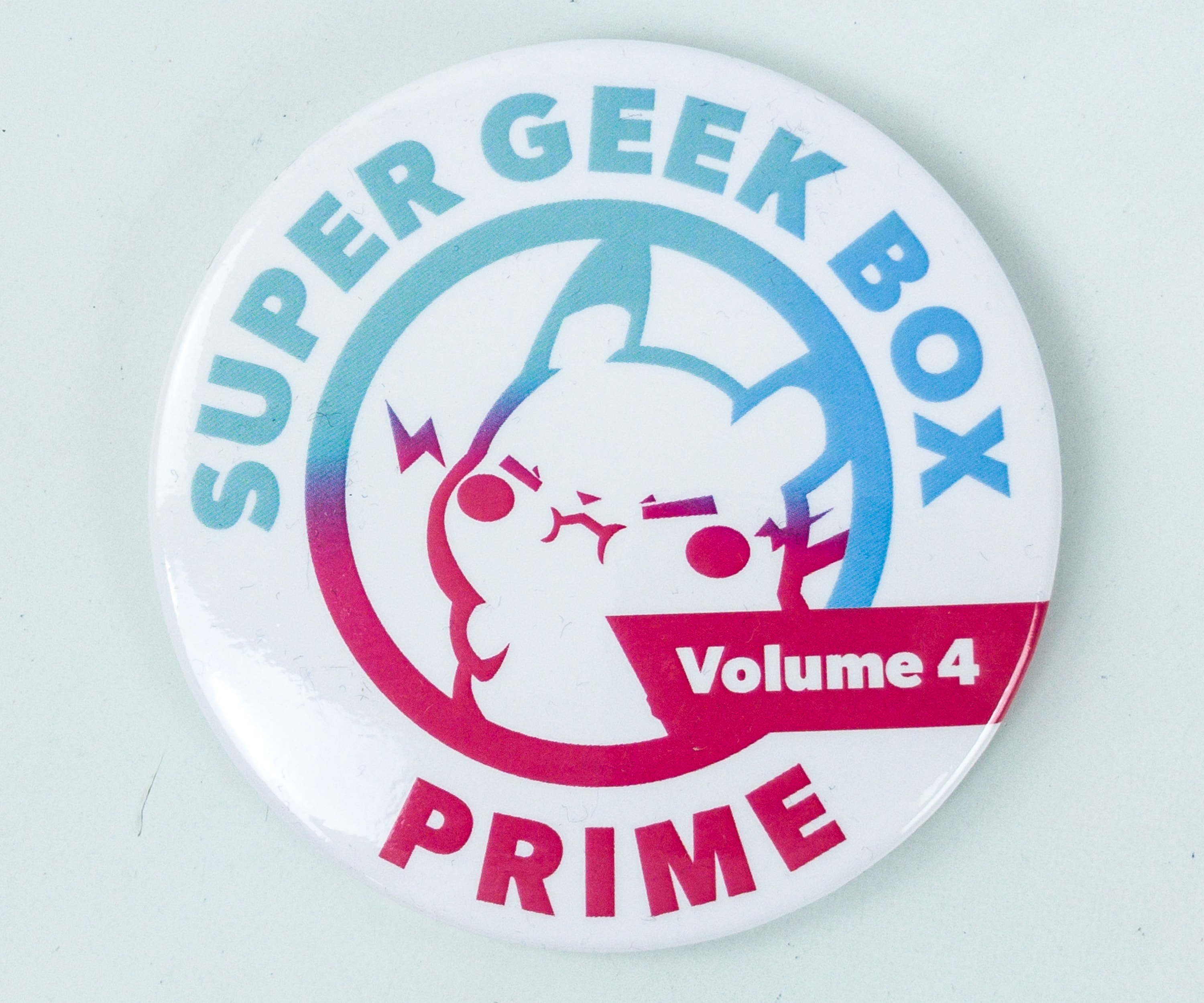 Super Geek Prime Vol.4 Pin. Pins are staple items in this box. For this month, it features Pikachu!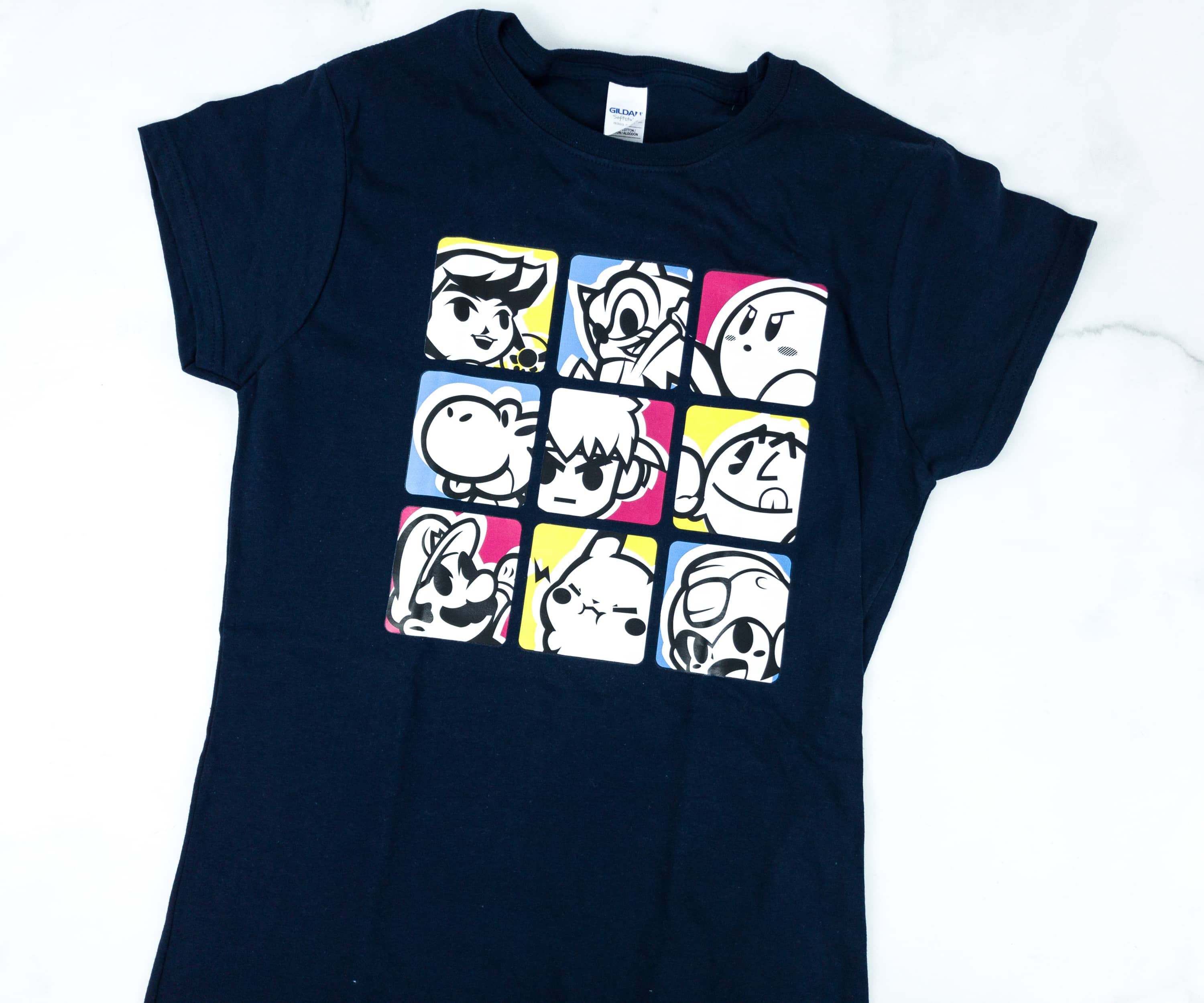 Classic Collage Power Tee. If you're a real gamer, you will recognize everyone featured on this cool collage shirt!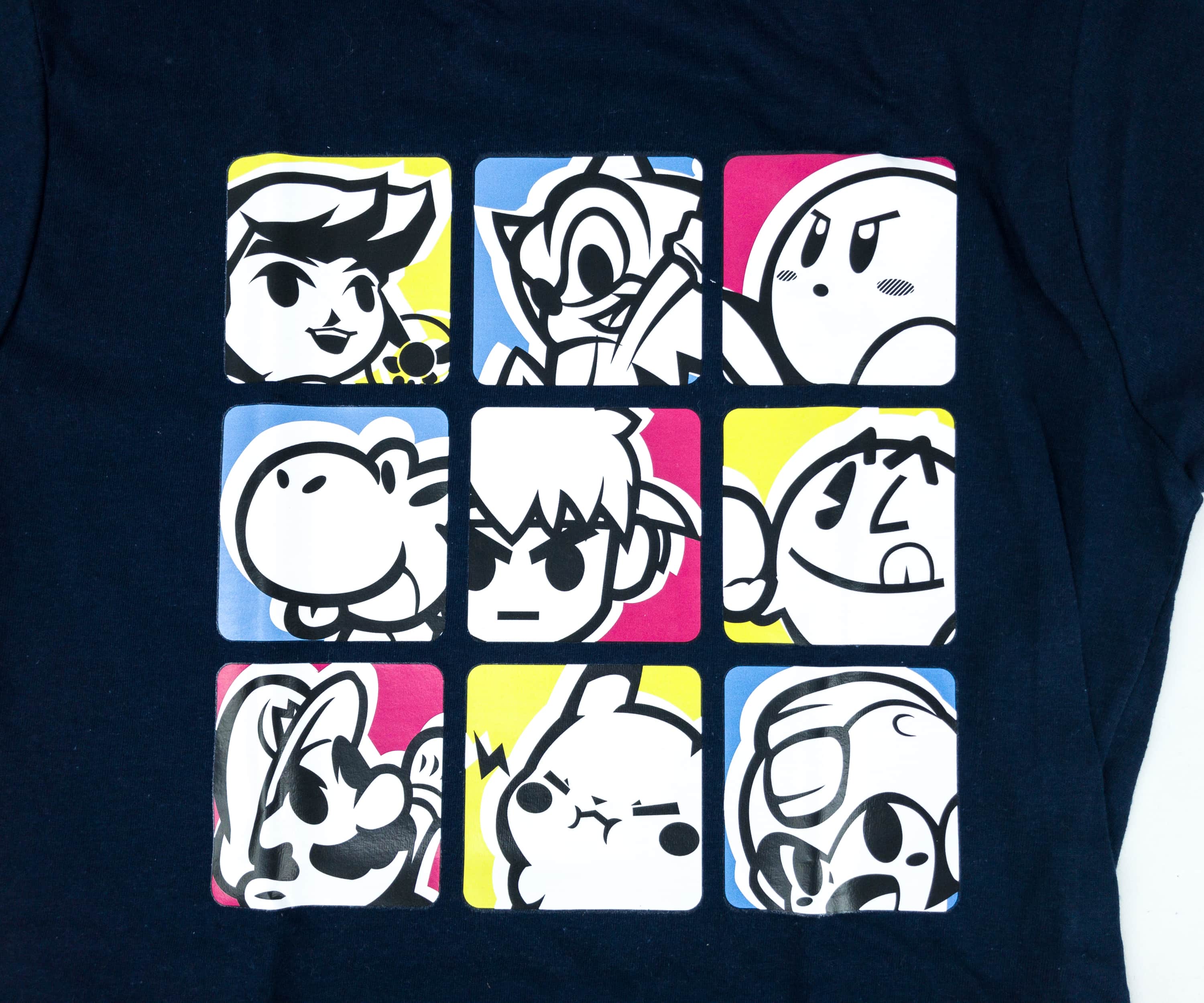 There's the Legend of Zelda's Link, Sonic the Hedgehog, Pikachu, Kirby, Megaman, Pacman, Super Mario, and more!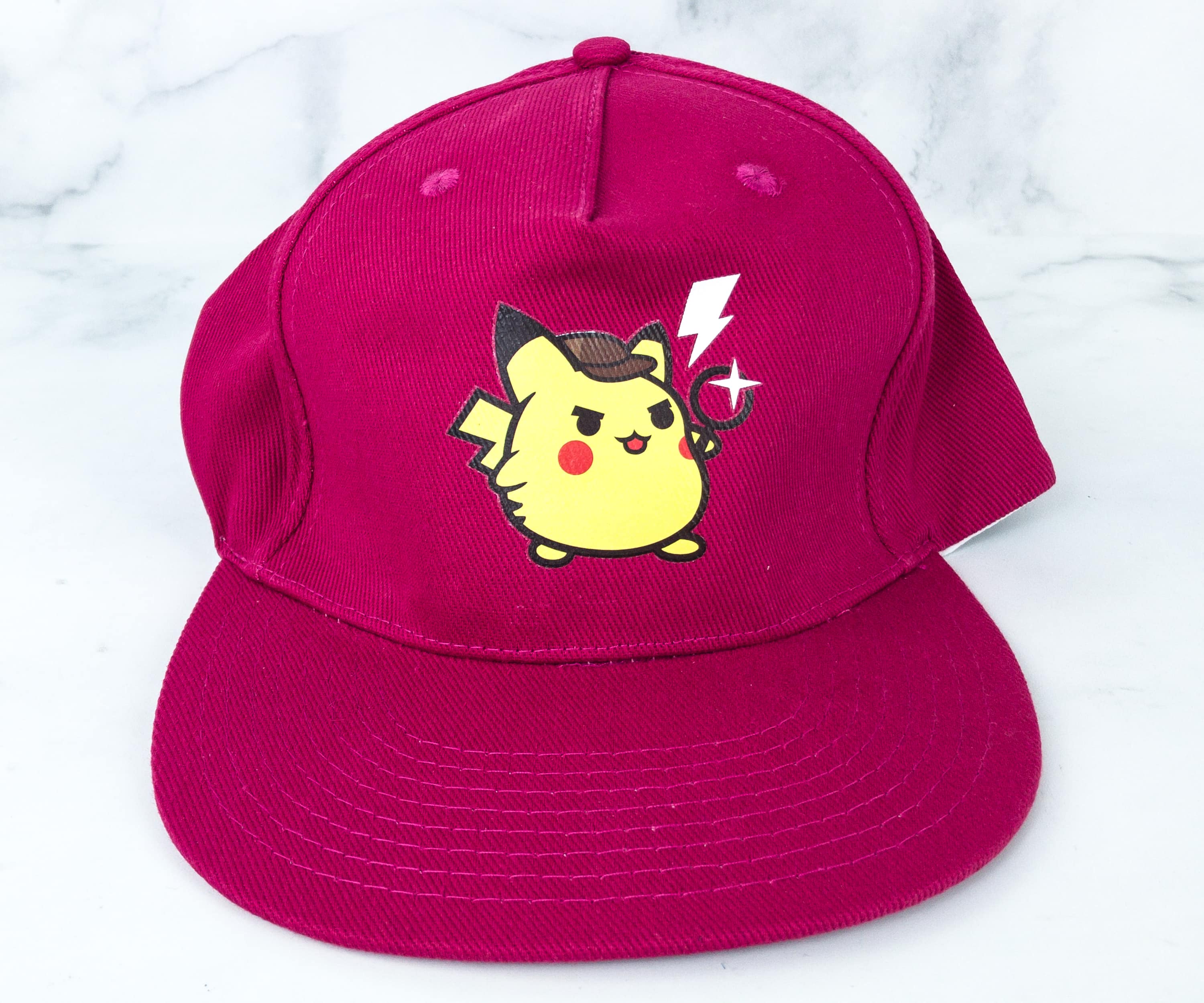 NerdCre8 Shocking Discoveries Snap Hat. Here's a cute snapback that features Detective Pikachu. The cap itself is in red, and Pikachu is even wearing his own hat on the print!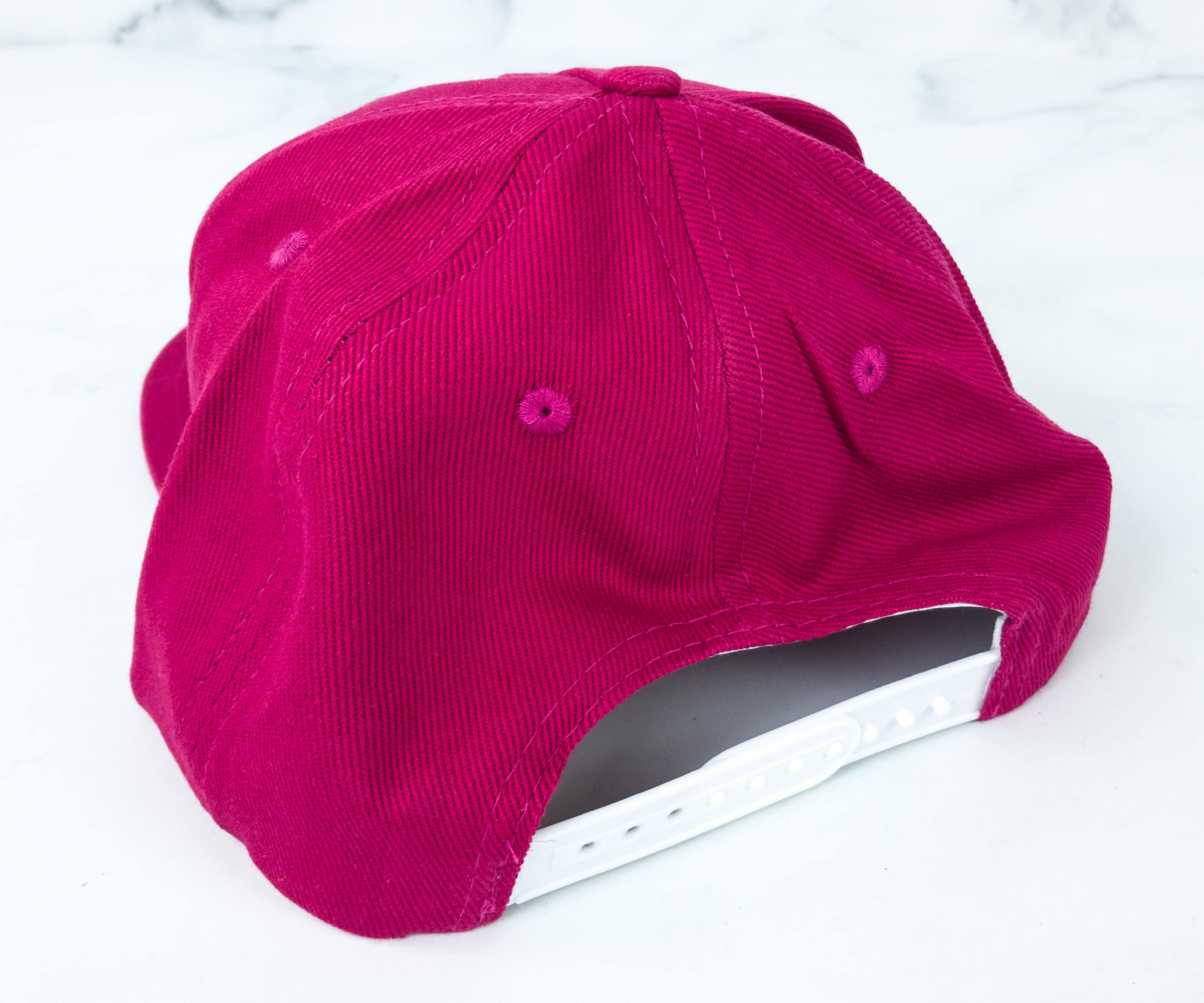 The cap is lightweight and adjustable!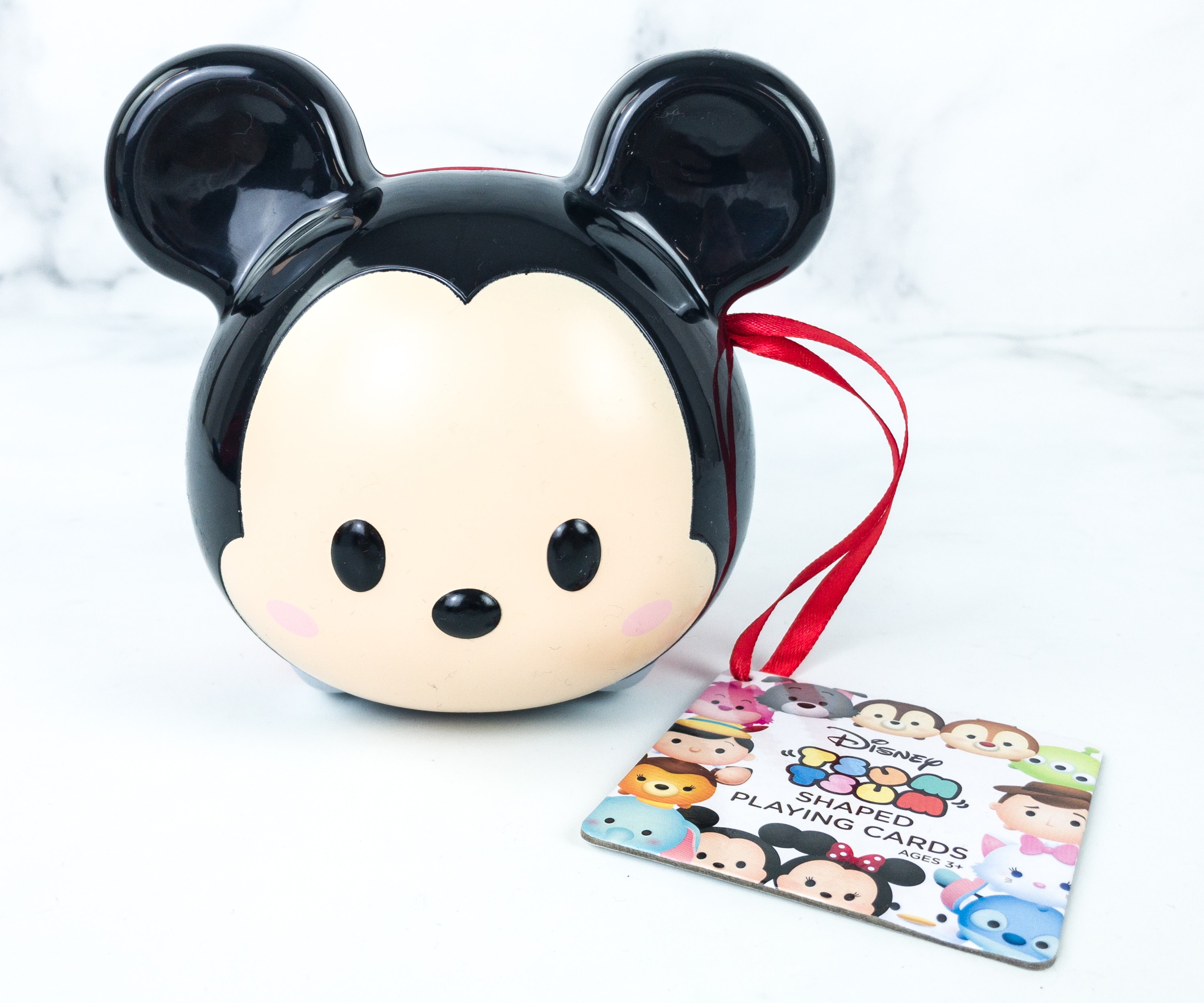 Disney Tsum Tsum Playing Cards. I haven't seen the cards yet but this Mickey-shaped Tsum Tsum container is already awesome!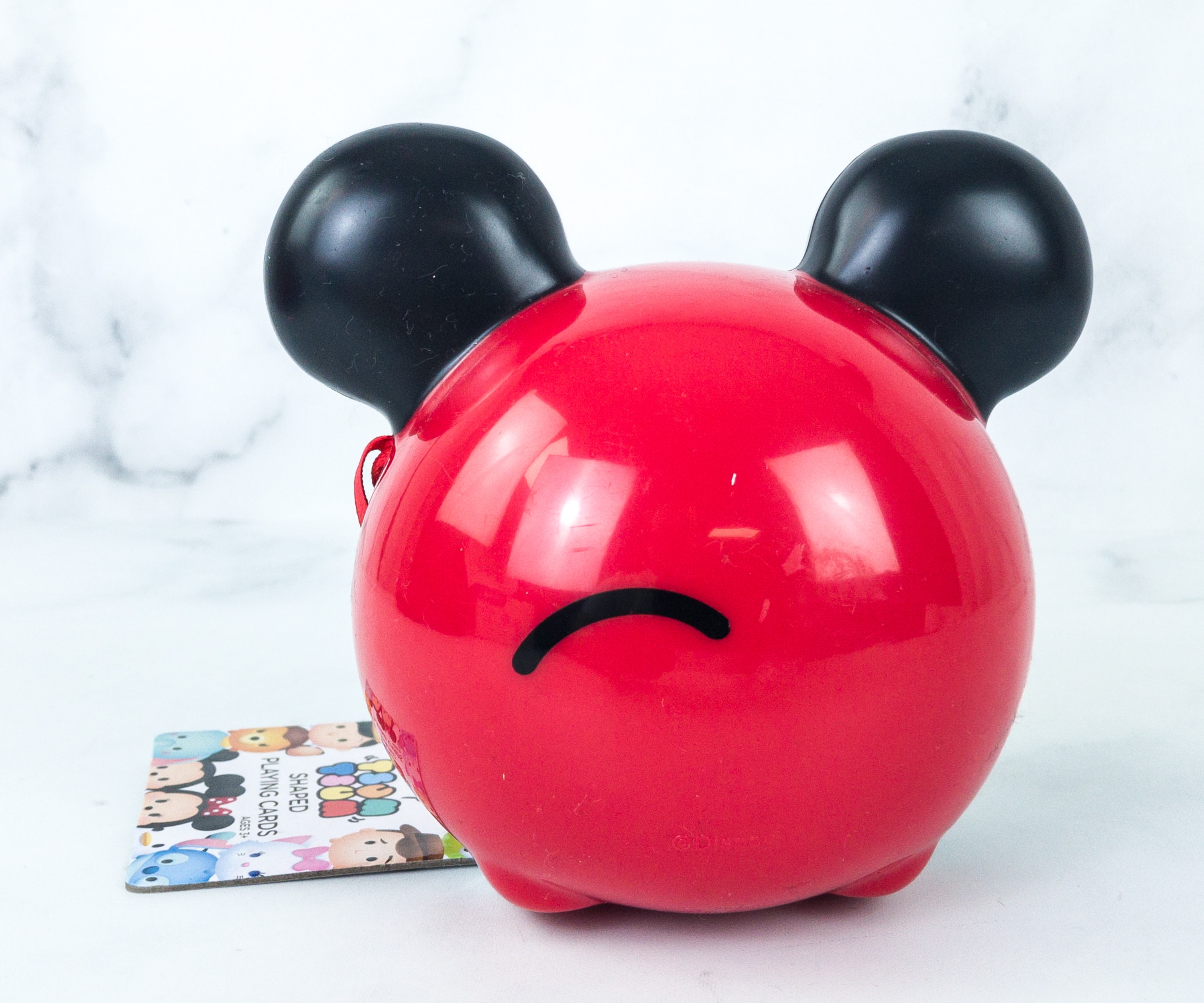 At the back, there's an image of his tail!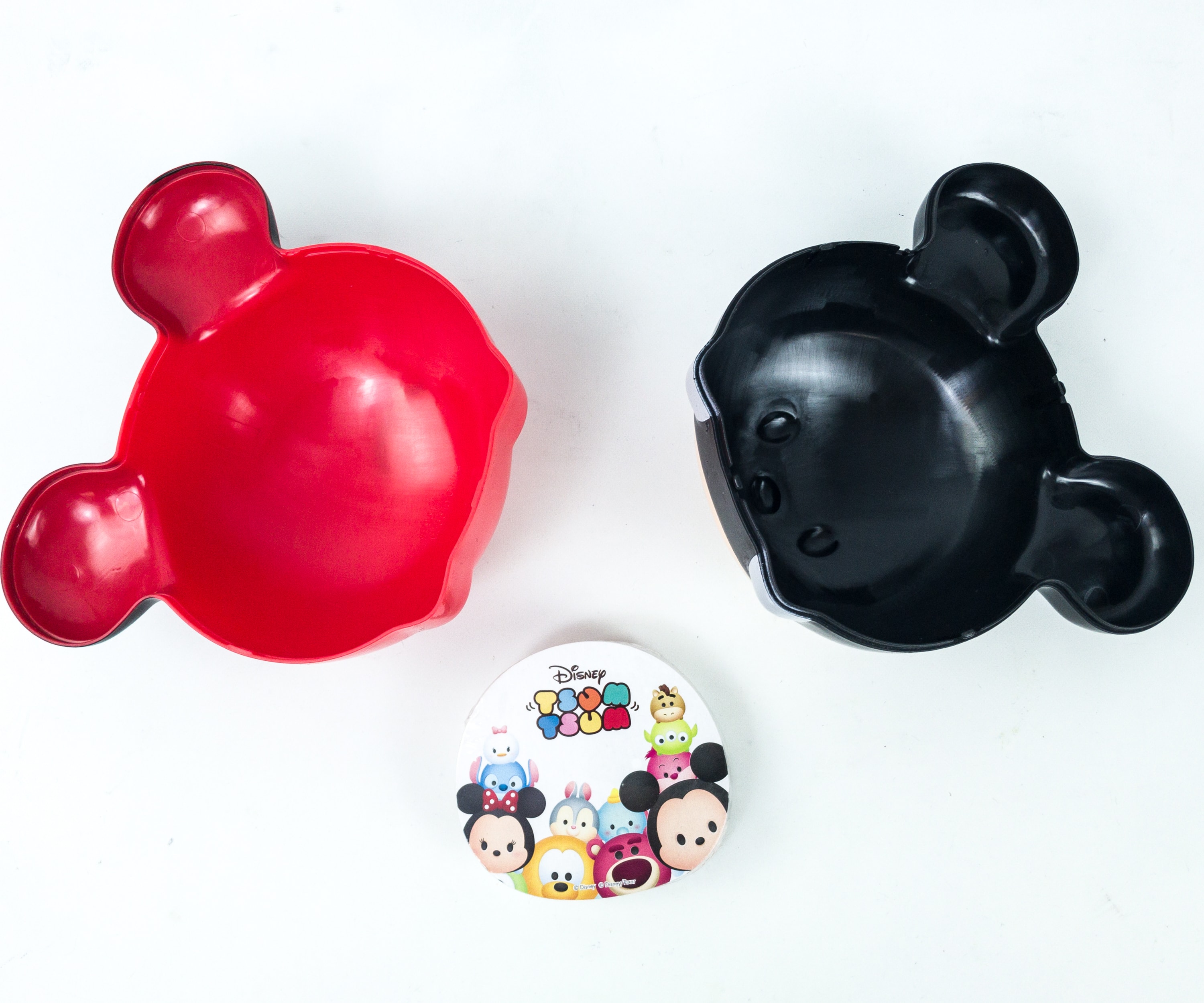 You can separate the container in half to get all the cards inside!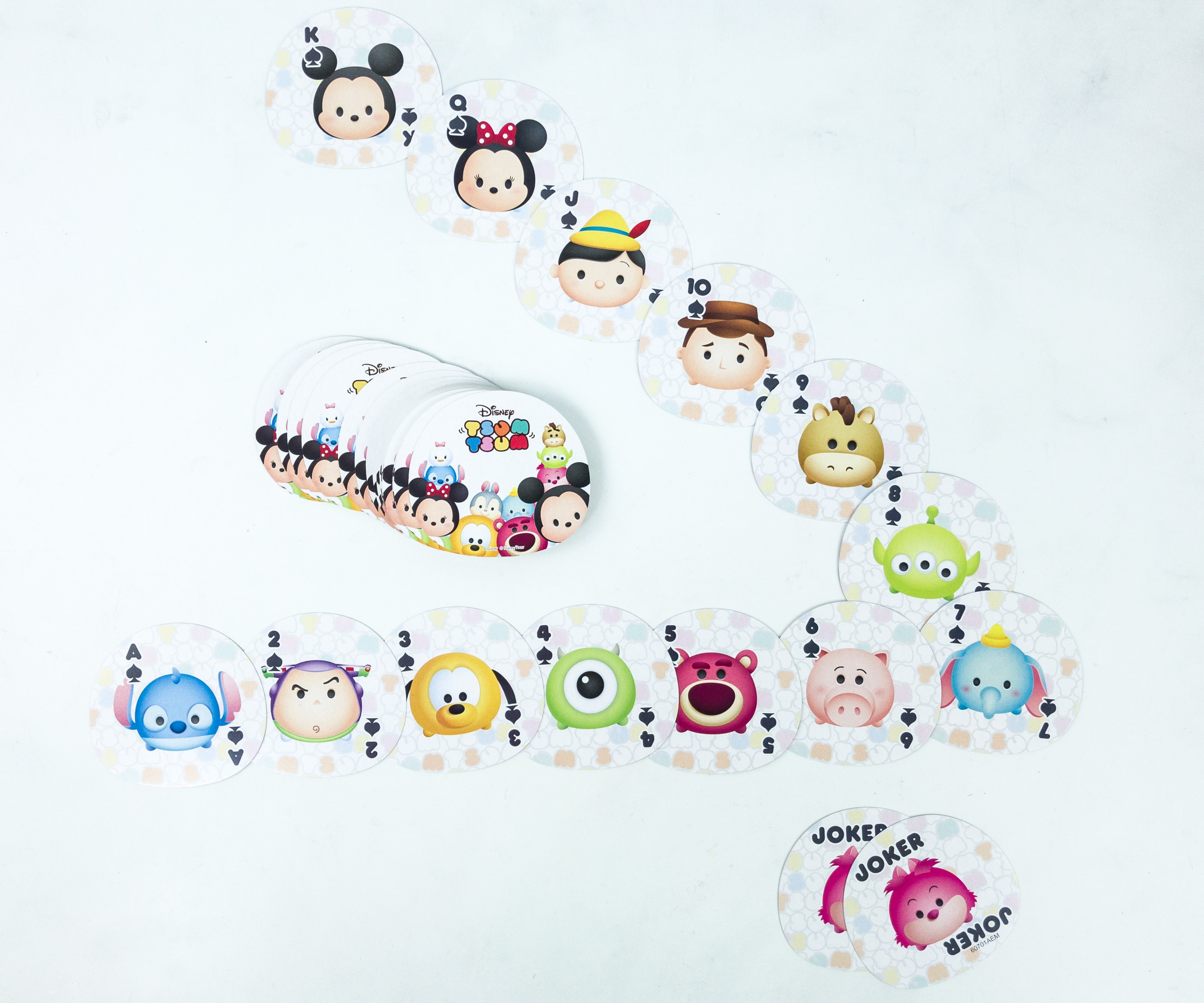 There's everyone in their Tsum Tsum forms completing the 52 decks, with 2 additional joker cards!
Funko Disney & Pixar Mystery Mini Blind Bag Plush. I'm so excited about this blind bag! It contains one Mystery Mini plushie.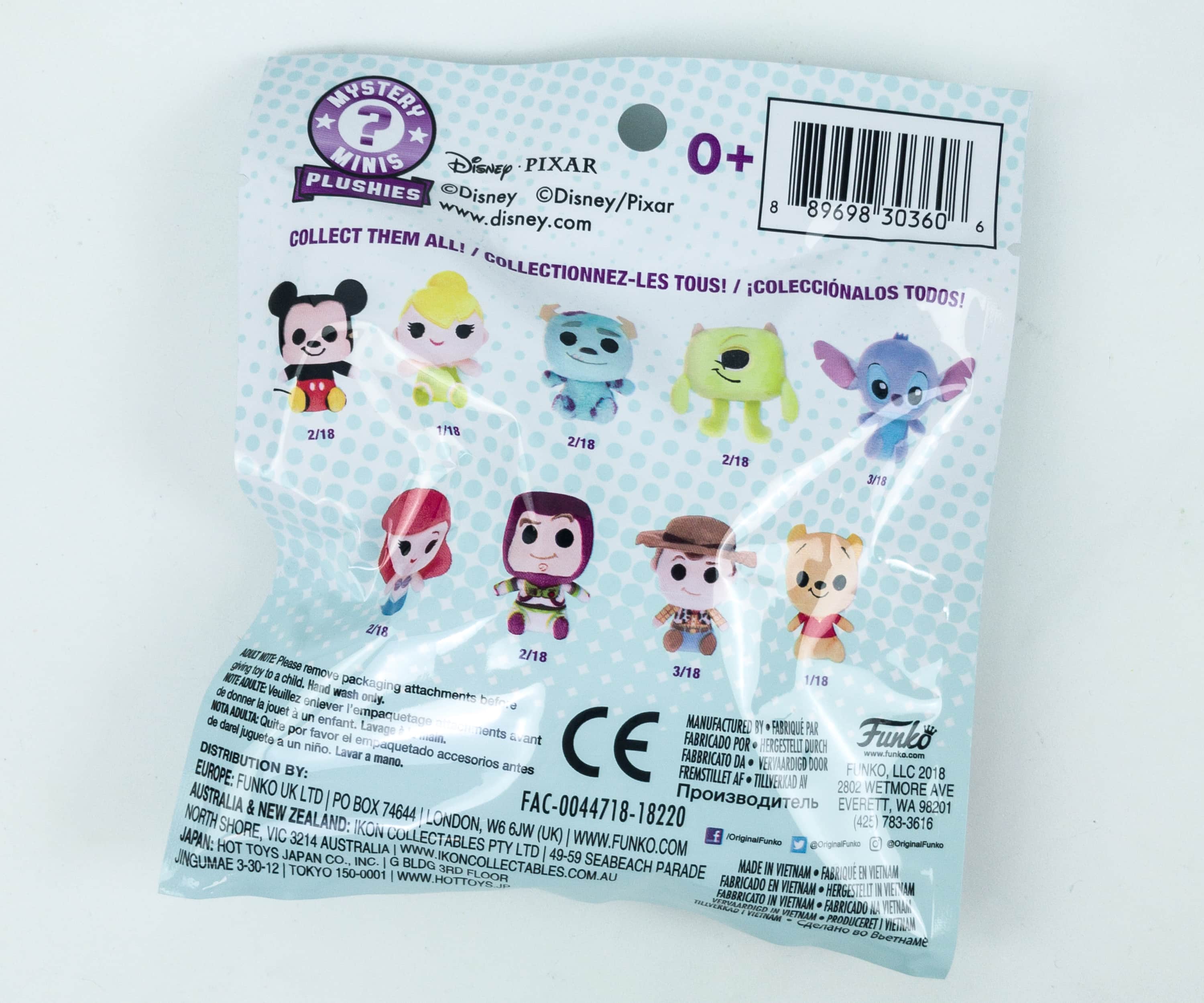 Here are the plushies that you can get: Mickey, Tinkerbell, Sulley, Mike, Stitch, Ariel, Buzz Lightyear, Woody, or Pooh!
I got the classic Mickey! Of course, he's wearing his signature red shorts with white buttons, yellow shoes, and white gloves. And who wouldn't recognize that pair of ears?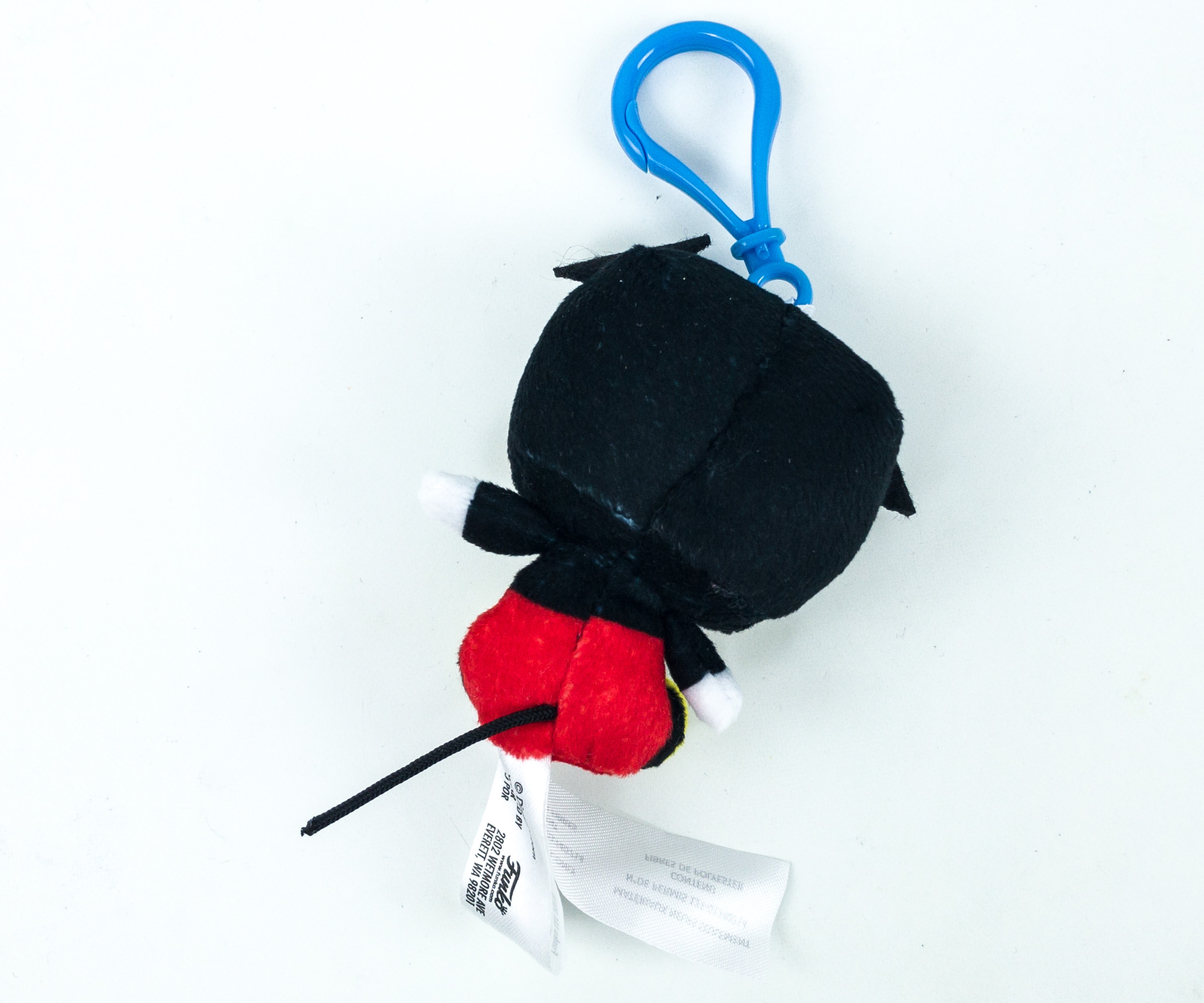 You can attach Mickey to your bags or you can also make him hold your keys together because he came with a plastic snap clip.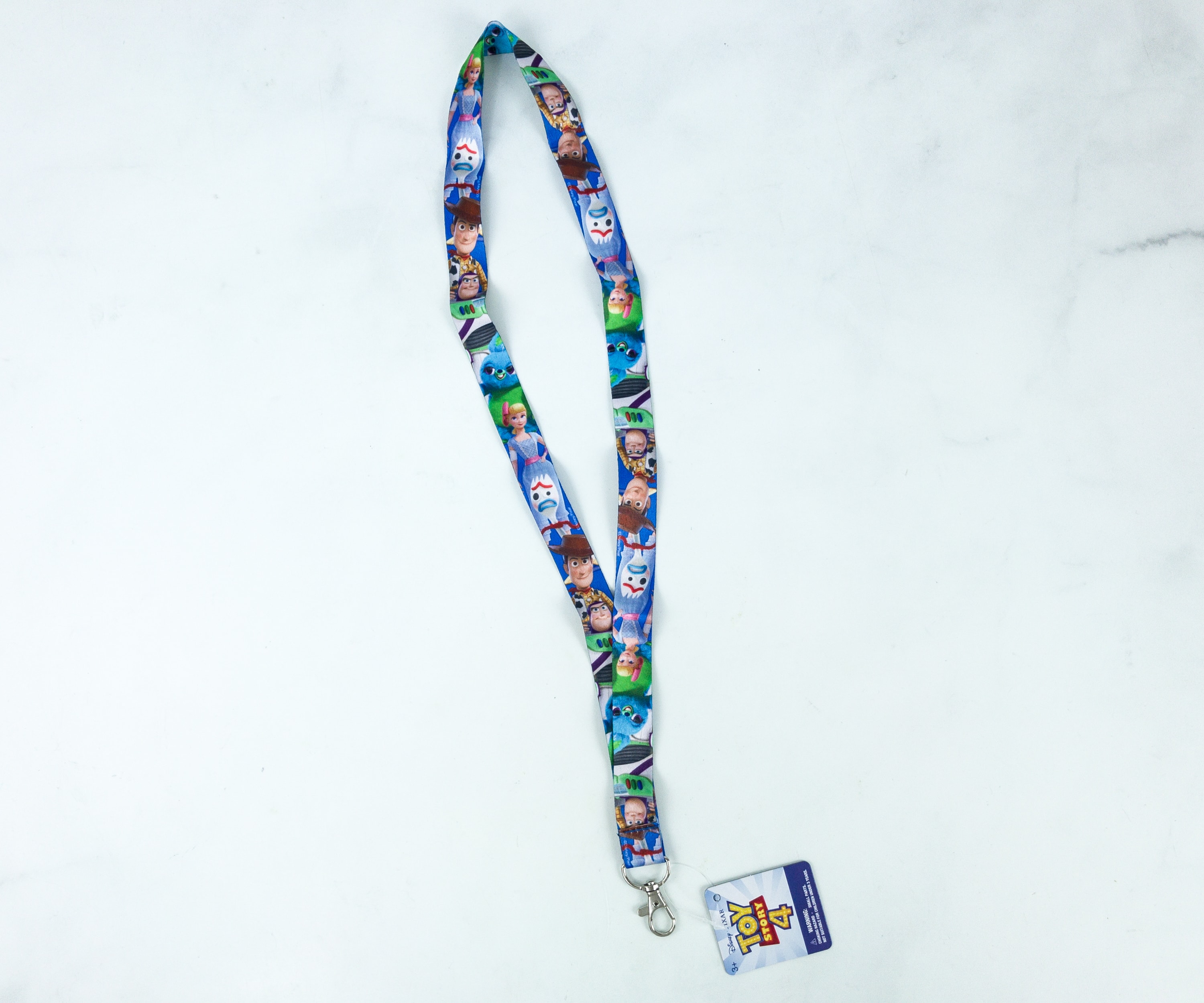 Toy Story 4 Lanyard. This one's not listed on the info card, a lanyard that features Toy Story 4!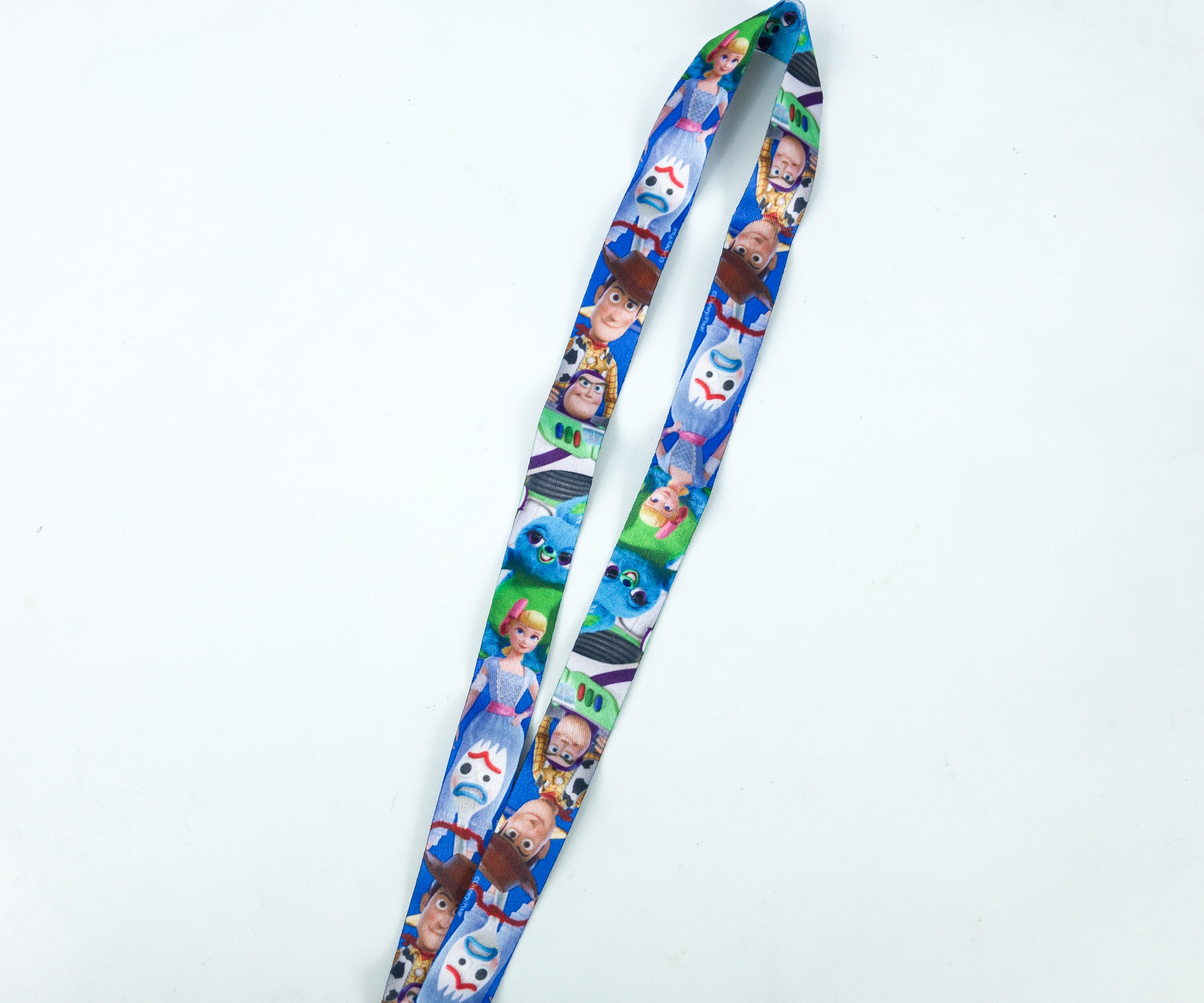 It's a nice surprise as it features the old and the new characters from the movie!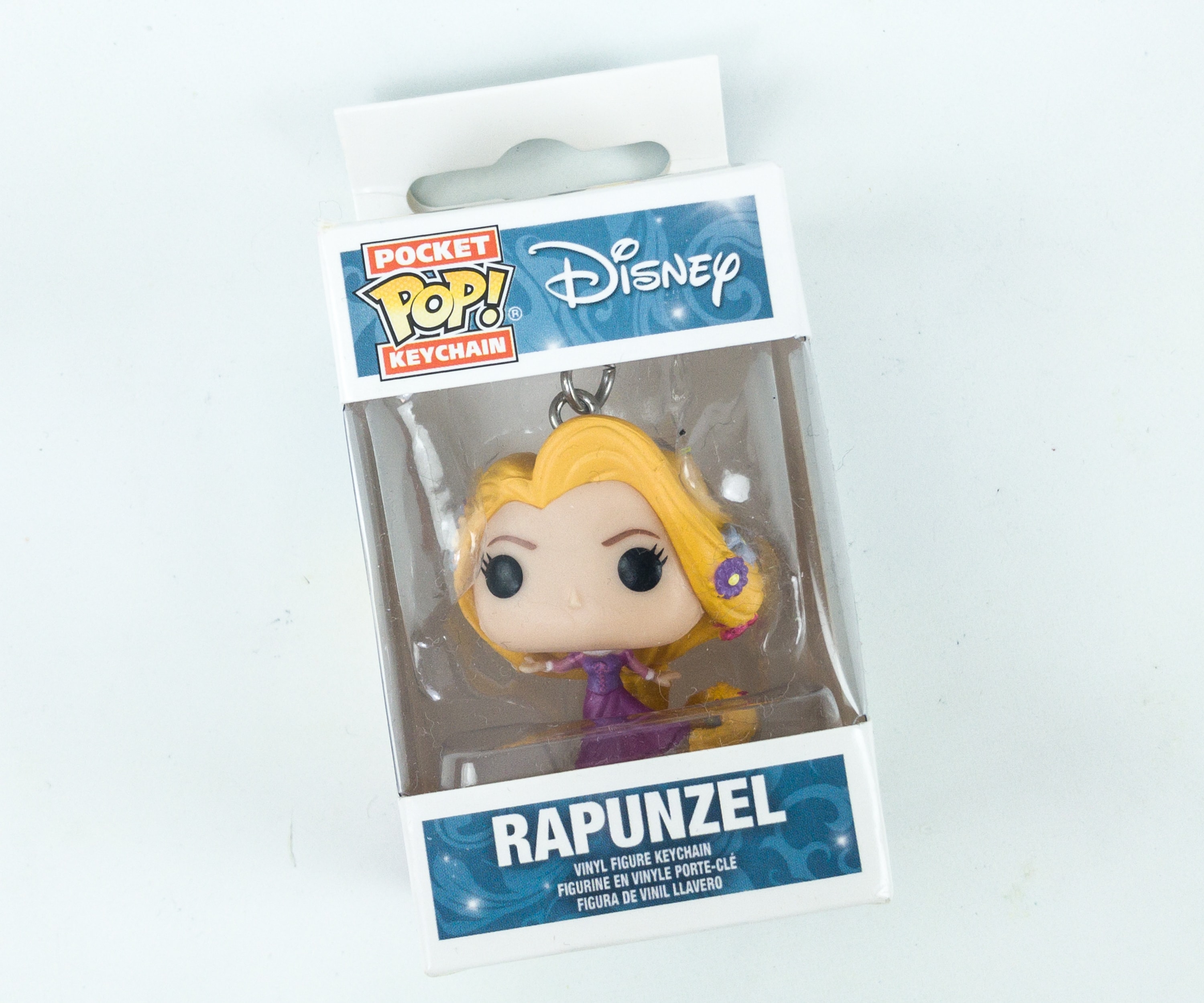 Funko Disney Rapunzel Pocket Pop Keychain. The pocket POP! keychain I got this quarter is Rapunzel from the movie Tangled! It came in a window box, so you can display it when you don't want to use it as a keychain.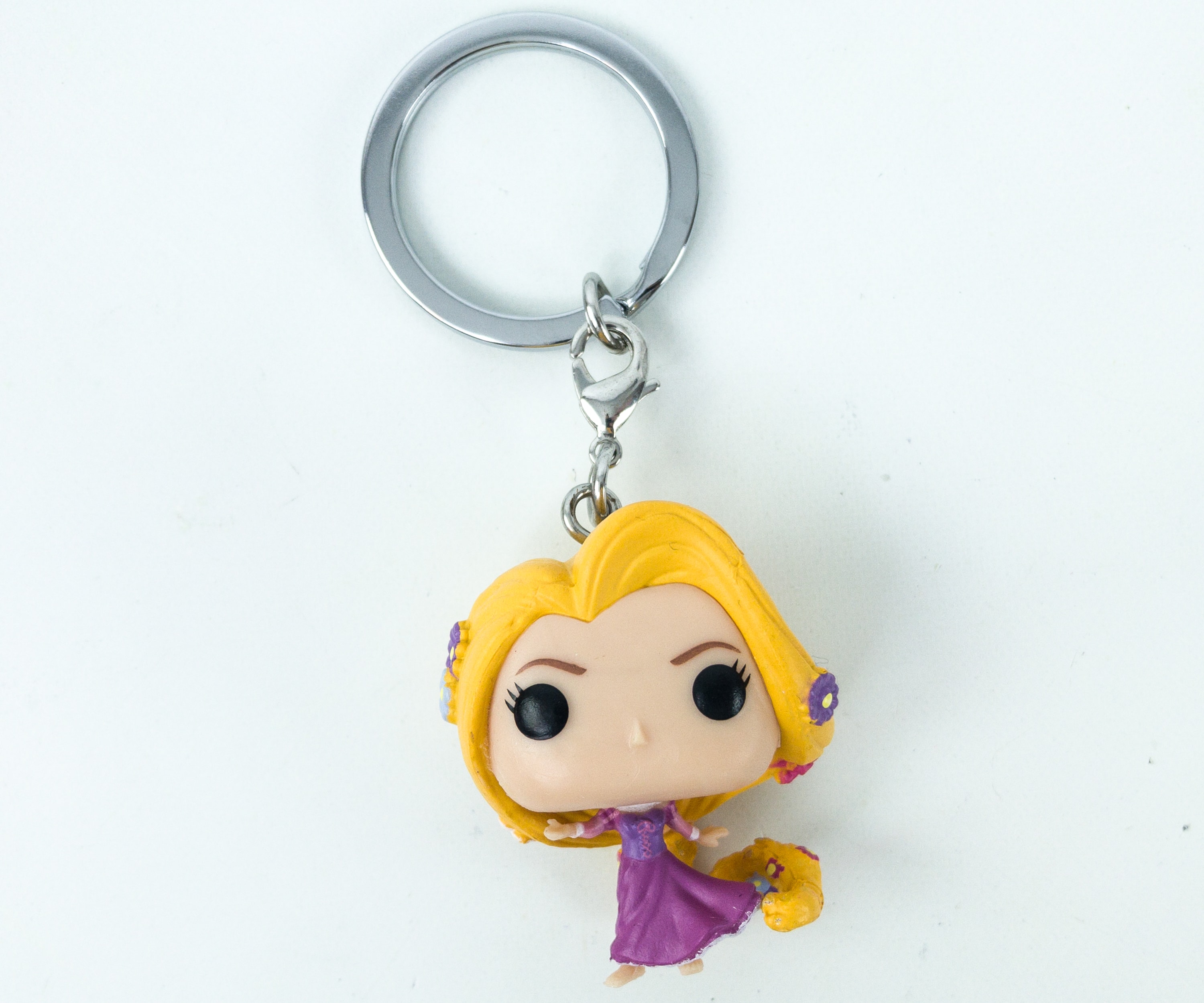 This version is from when the kids from the kingdom fixed her hair!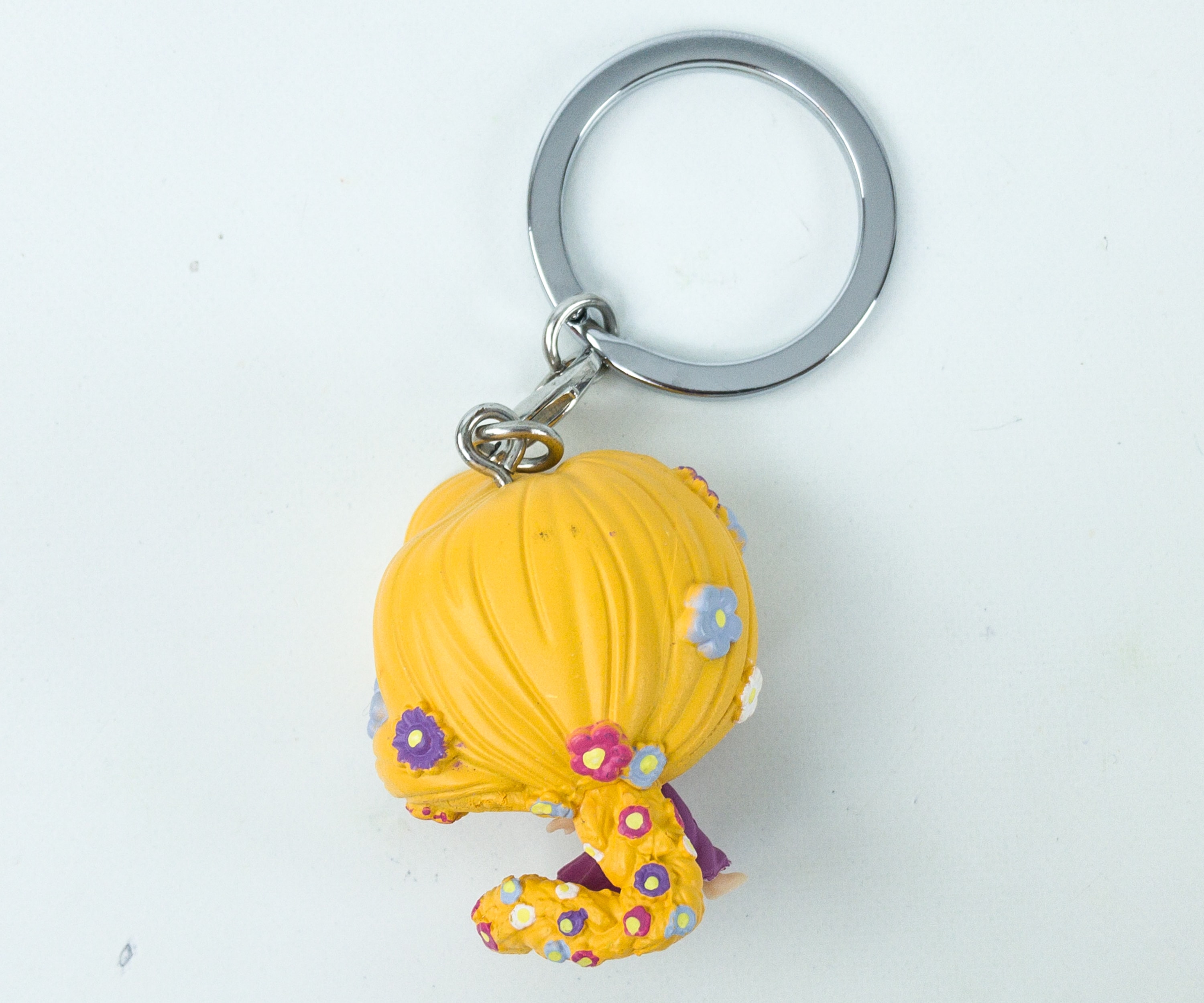 They even adorned her long hair with colorful and beautiful flowers. Also, the POP! keychain comes with a simple keyring so you can easily attach and bring this cuteness along!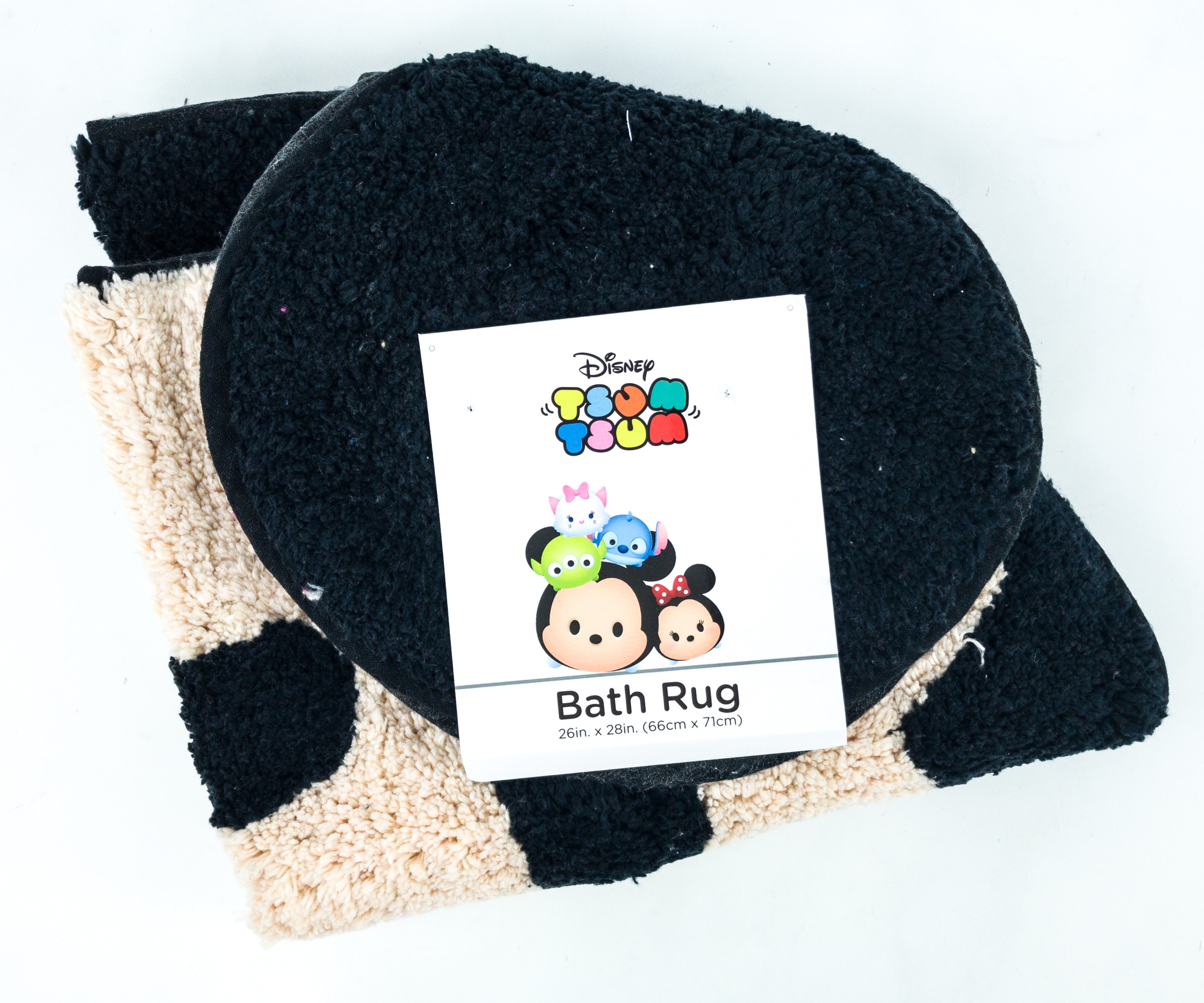 Disney Tsum Tsum Mickey Mouse Bath Rug. We got another Tsum Tsum item and this time it's an adorable bath rug!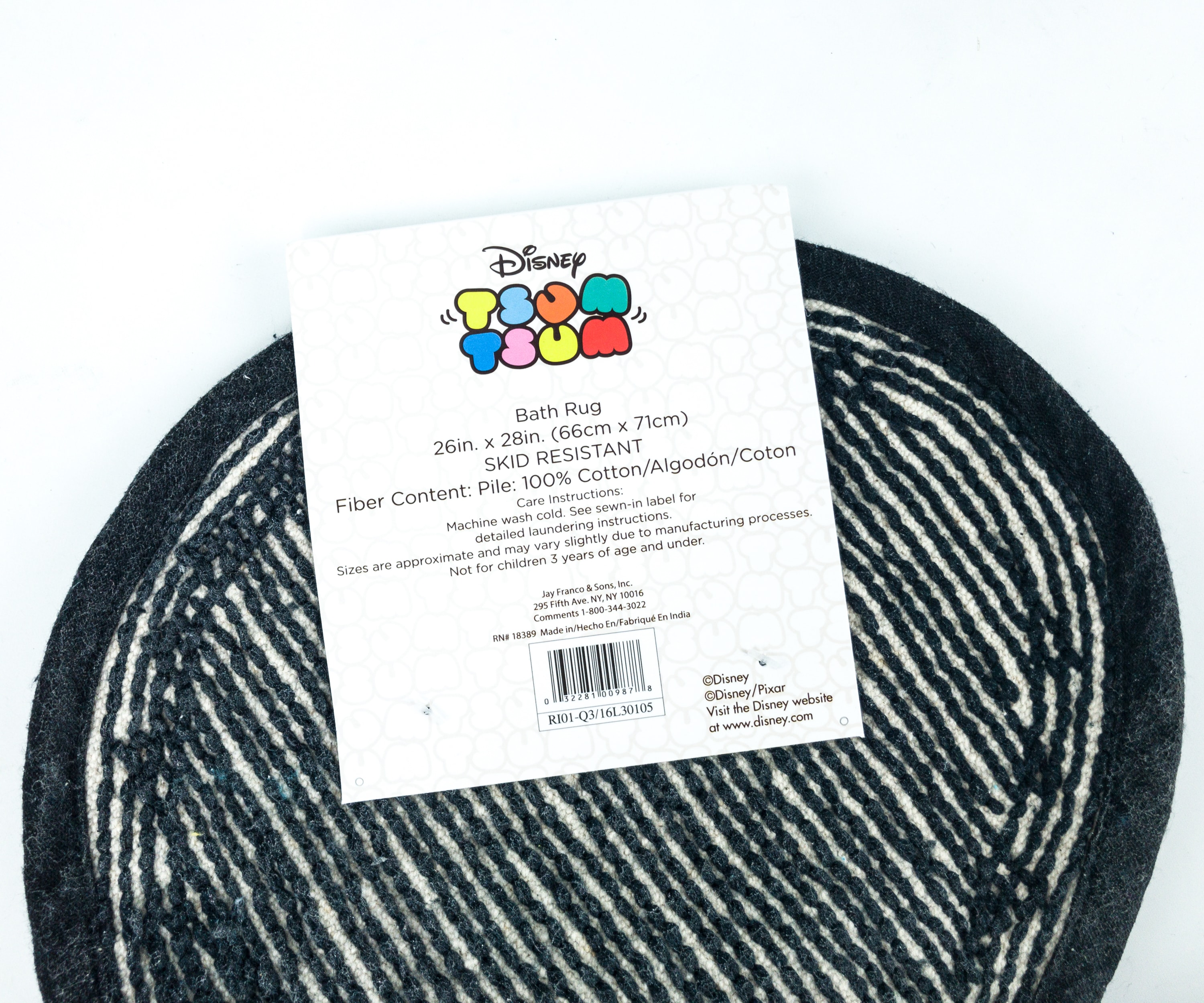 The rug measures 26″ x 28″. It also has a non-slip bottom so no worries even when the floor gets wet!
It also features Mickey! Those cute ears always get me!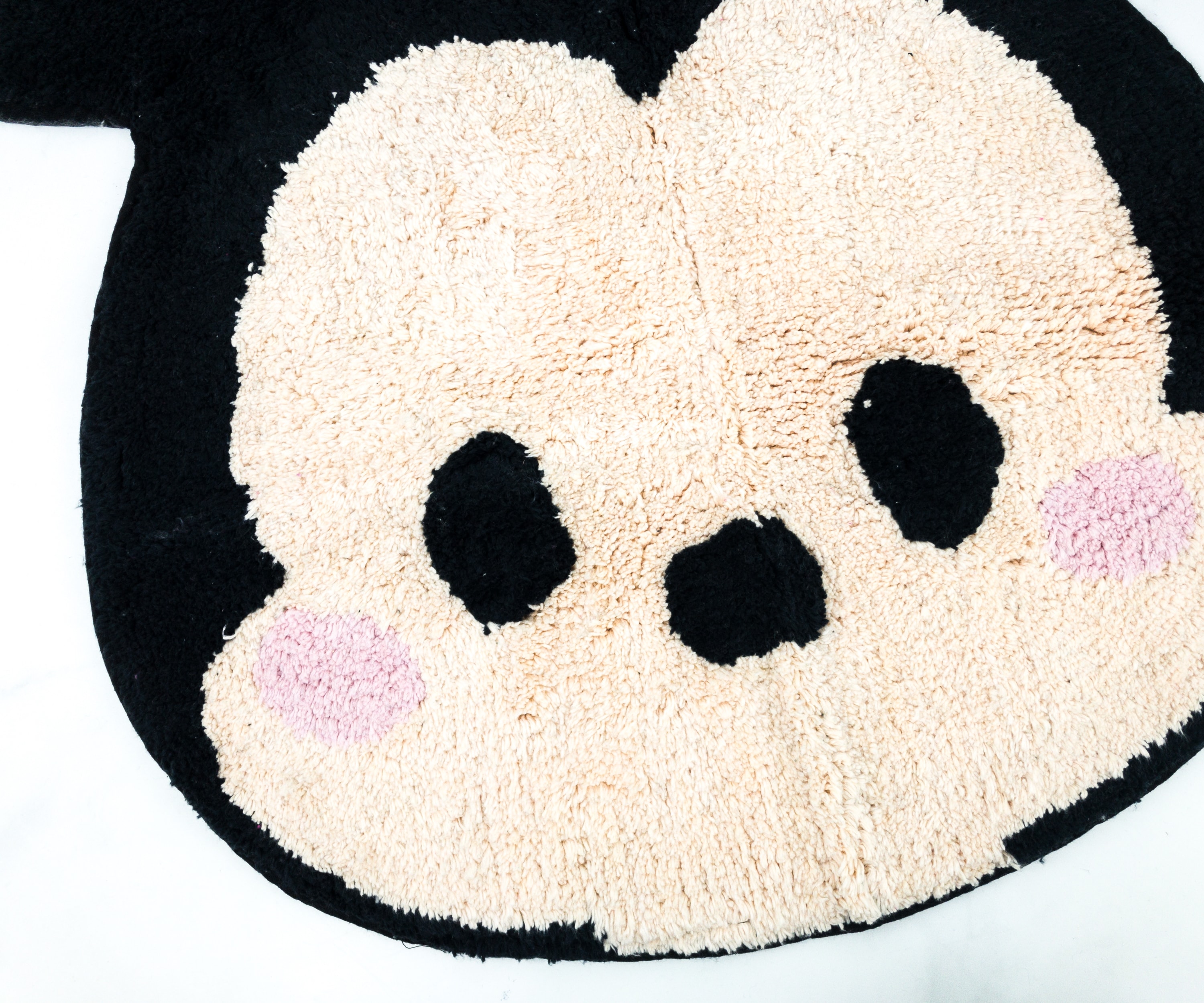 It's 100% cotton, so it's really an absorbent rug. It looks perfect sitting just outside of our bathroom door, and I also love the soft feel of the rug on my feet!
This quarter's box is filled with cuteness, and it makes me happy since it contains mostly Disney items! My favorite is definitely the rug! I also got two keychains from this box. They're made of different materials, but both look fantastic! This box keeps on improving, and I'm definitely looking forward to the next quarter's contents!
What do you think of Super Geek Box PRIME?