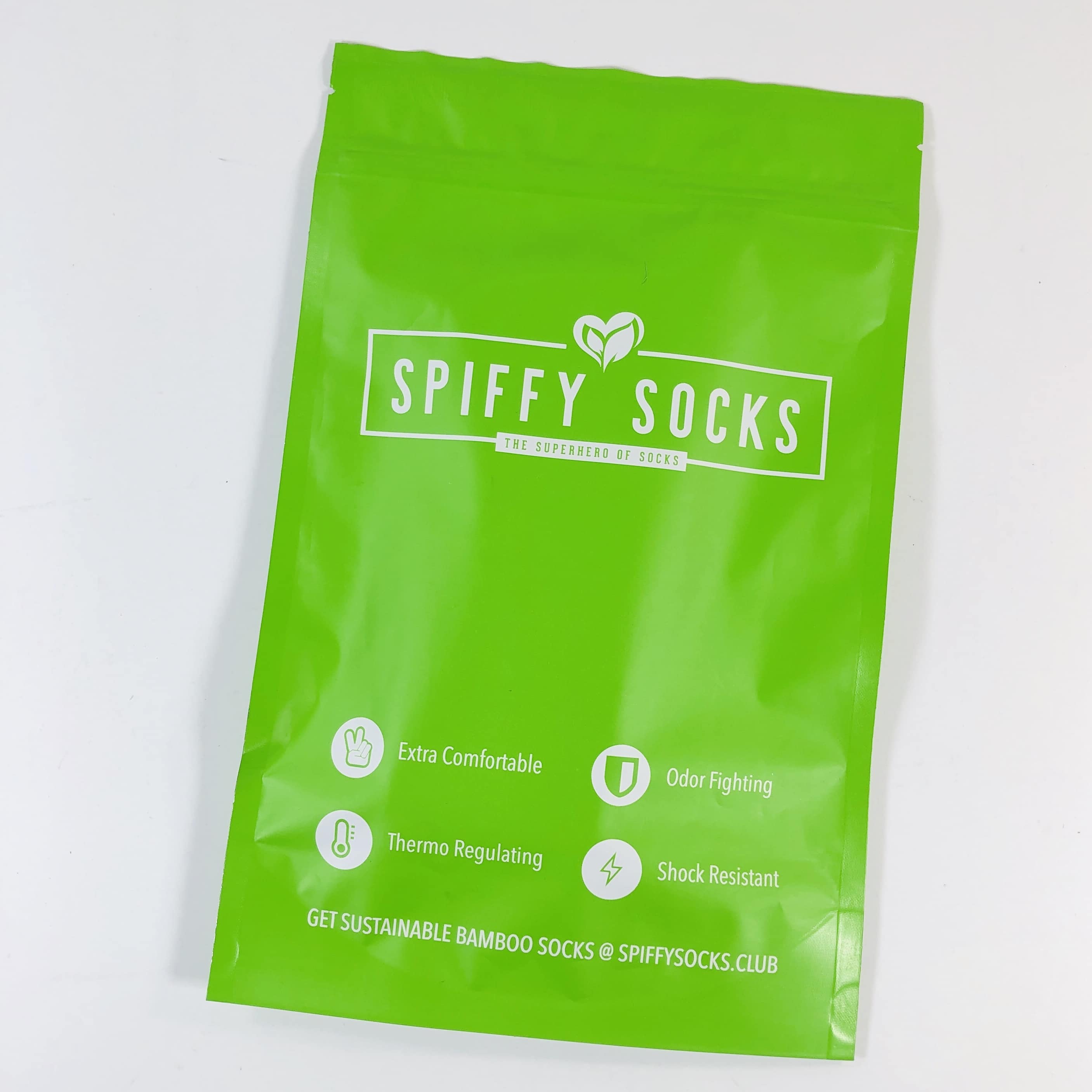 Spiffy Socks is a monthly subscription that sends snazzy socks made of bamboo fiber. They offer subscriptions for both men (sizes 6-12.5) and women (sizes 5-10) and subscriptions are $12.95 per month and even lower for longer terms. It automatically renews, but you can cancel anytime. Shipping is free to the U.S.
Note: Order by the 20th to get the current month's box!
Note #2: It looks like subscriptions are currently $11 for the summer and of course shipping is free for the US!
DEAL: Get 10% off for the life of your subscription! Use coupon code HELLOSUBSCRIPTION.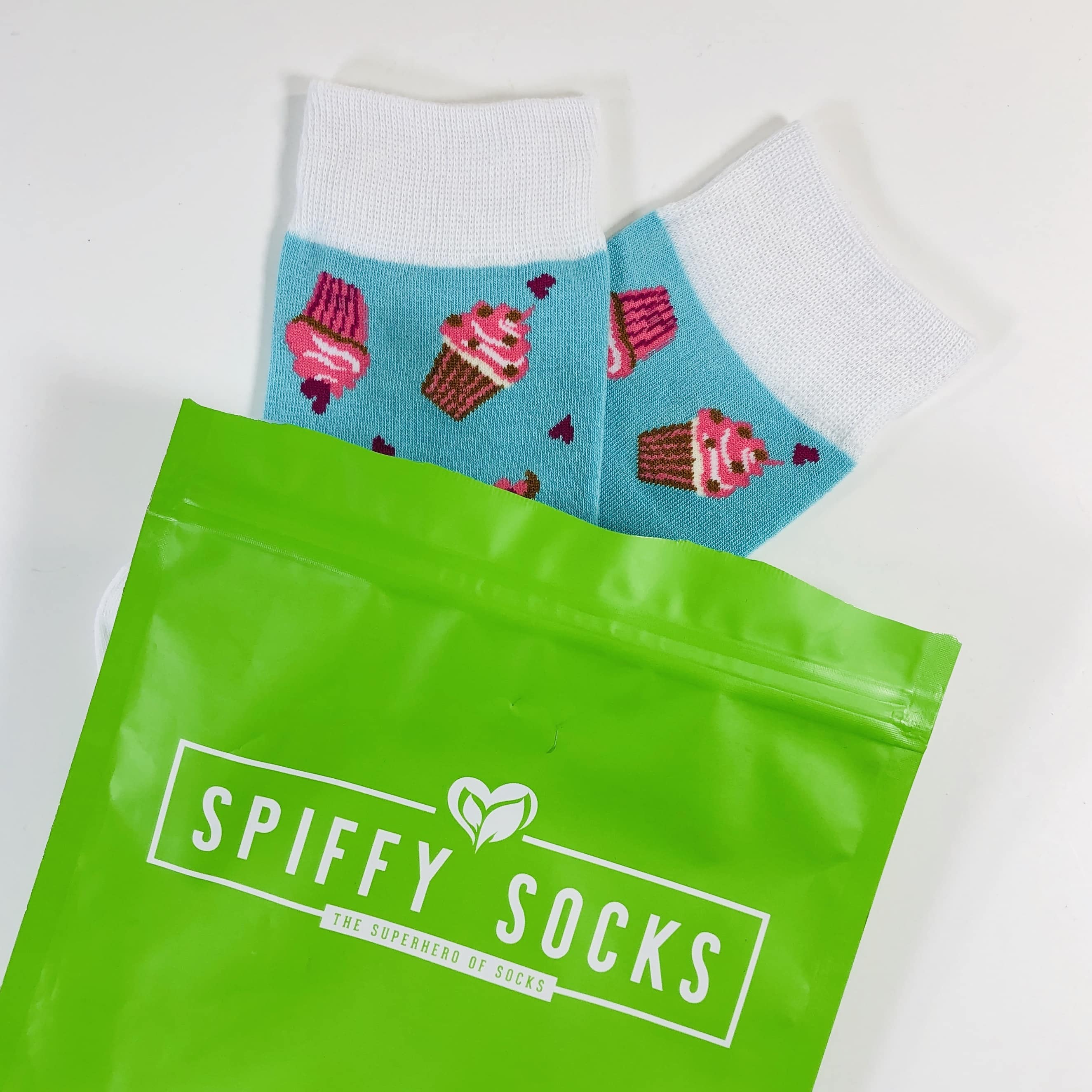 My socks were sent in a green mailer.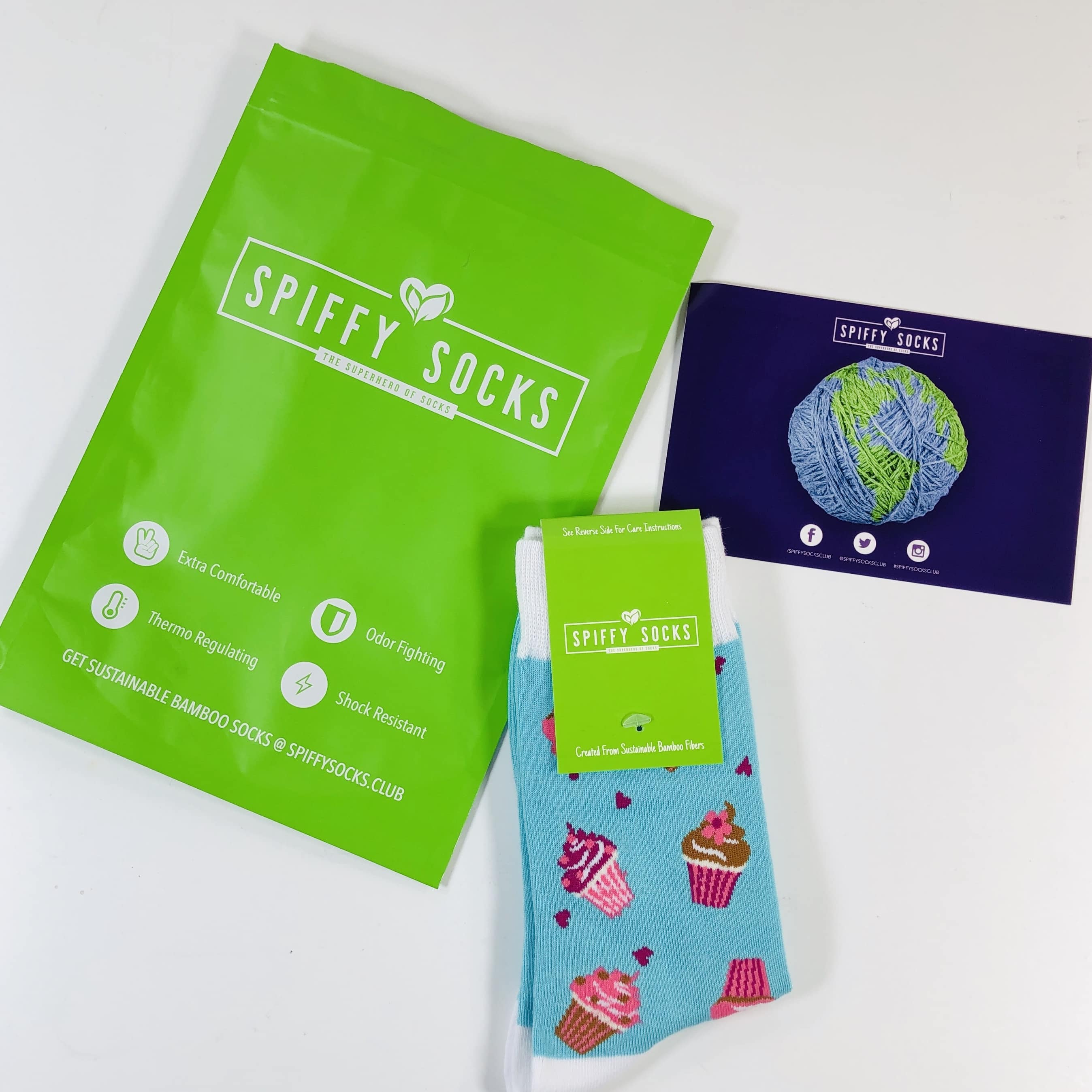 Everything in my July 2019 Spiffy Socks box!
I received a card with the Spiffy Socks media sites listed.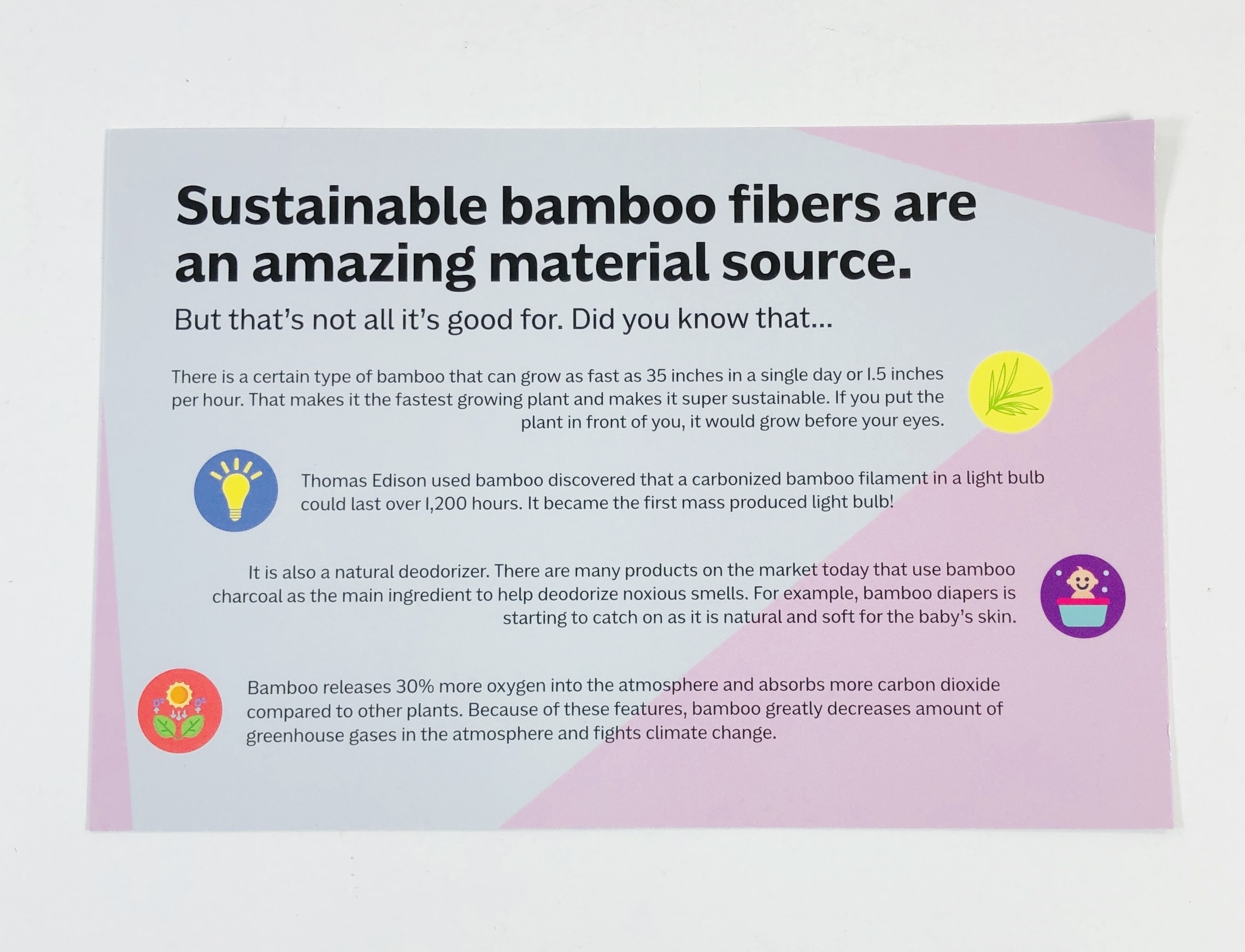 The back of the card has some info on bamboo, one of the fibers found in these socks!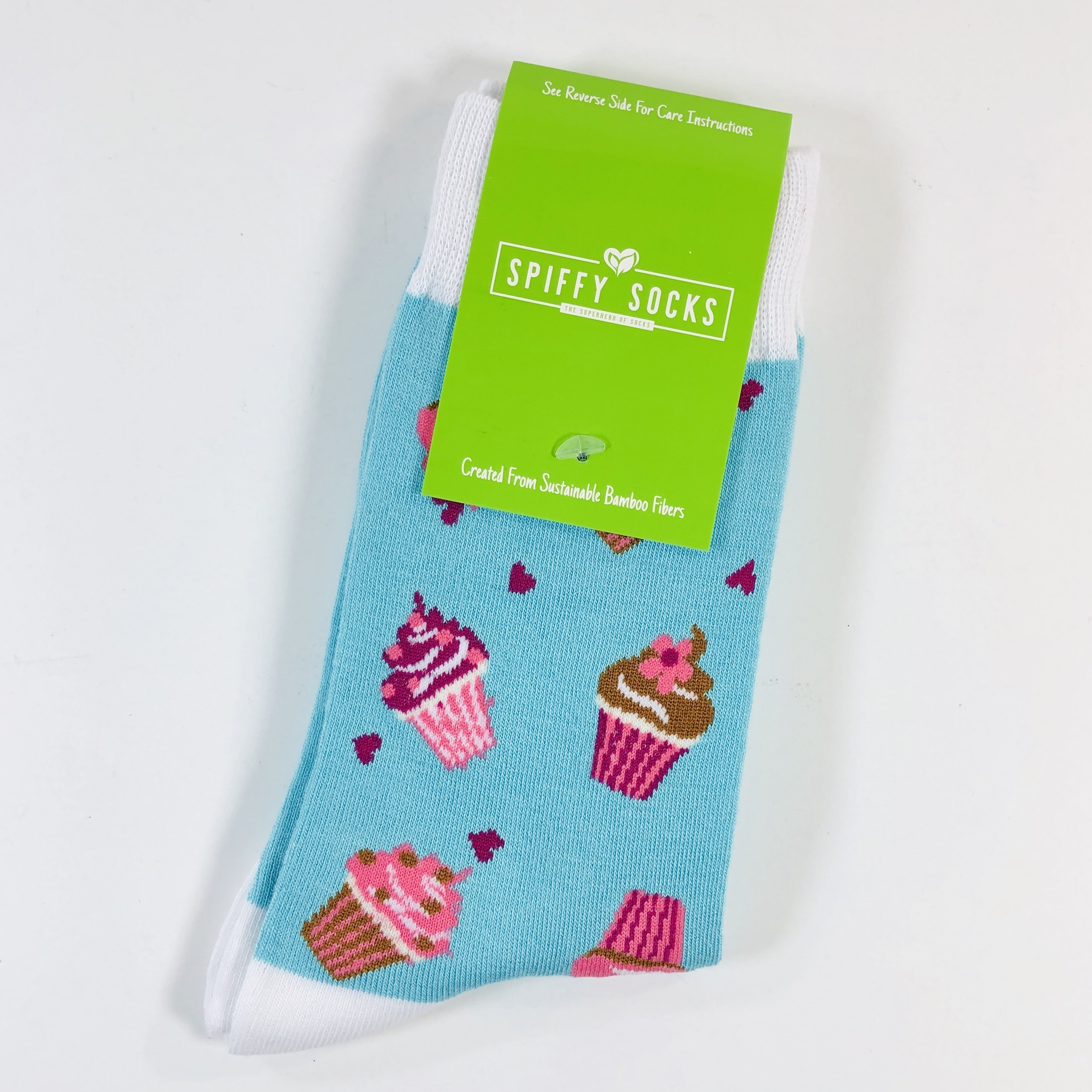 I couldn't find this pattern on the Spiffy Socks website but I'm calling these Cute Cupcakes. FYI the socks run from $20-24 on the Spiffy Socks website so this is a significant savings over the price you would pay per pair.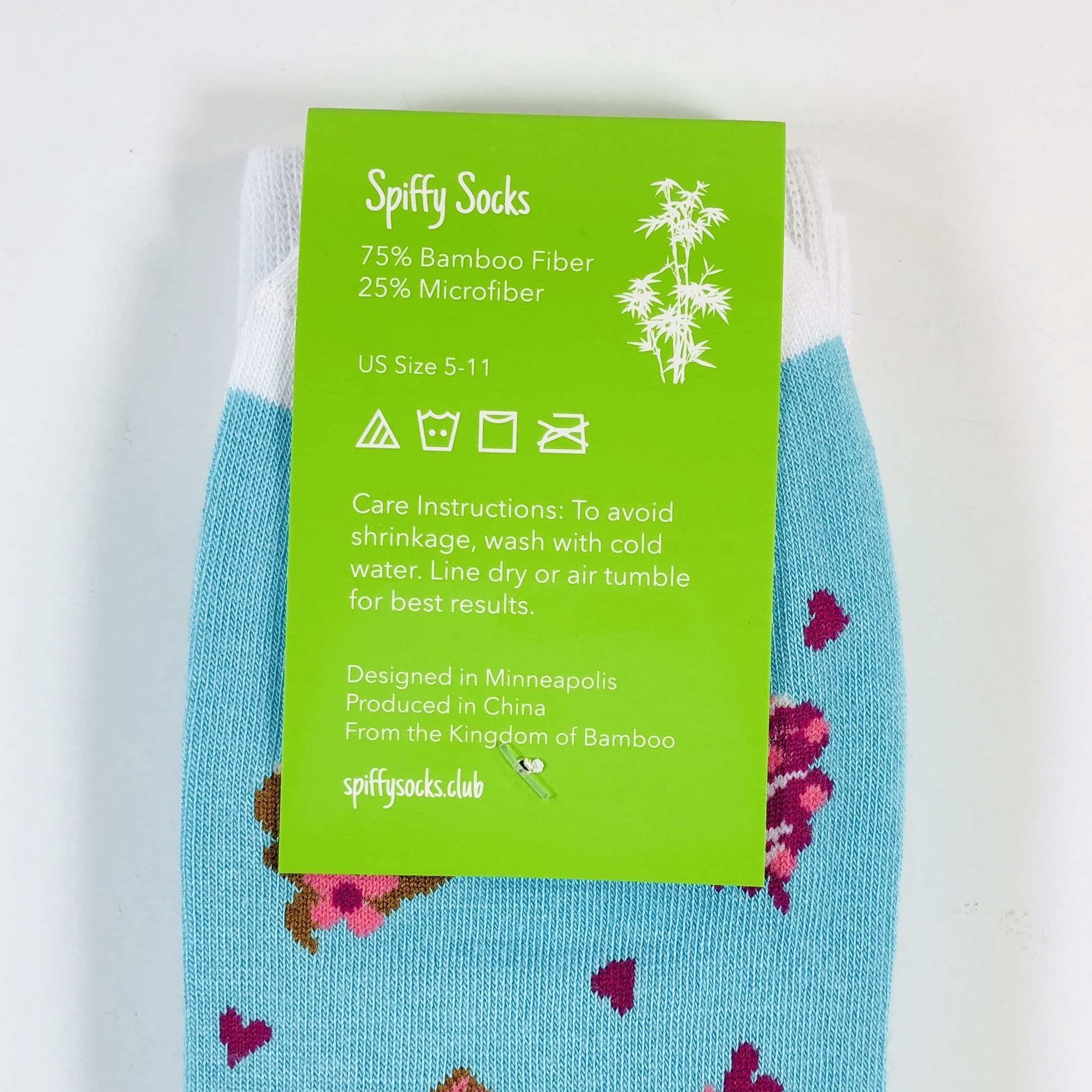 The socks are made of bamboo and microfiber and can be machined washed. Bamboo fiber is naturally antibacterial so no more smelly feet!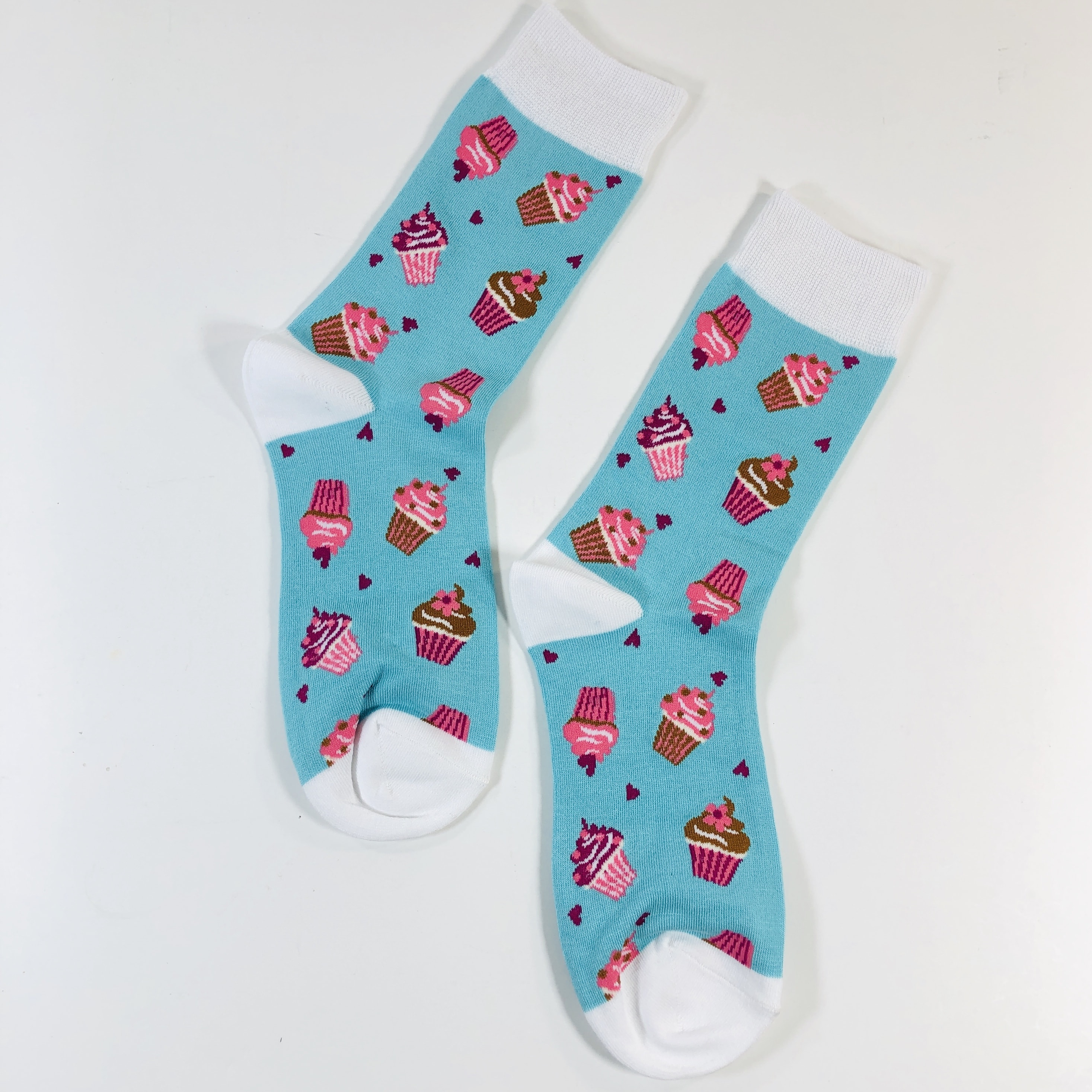 Isn't this design just adorable!?!
The cupcakes have pink or chocolate frosting and there are magenta hearts all over.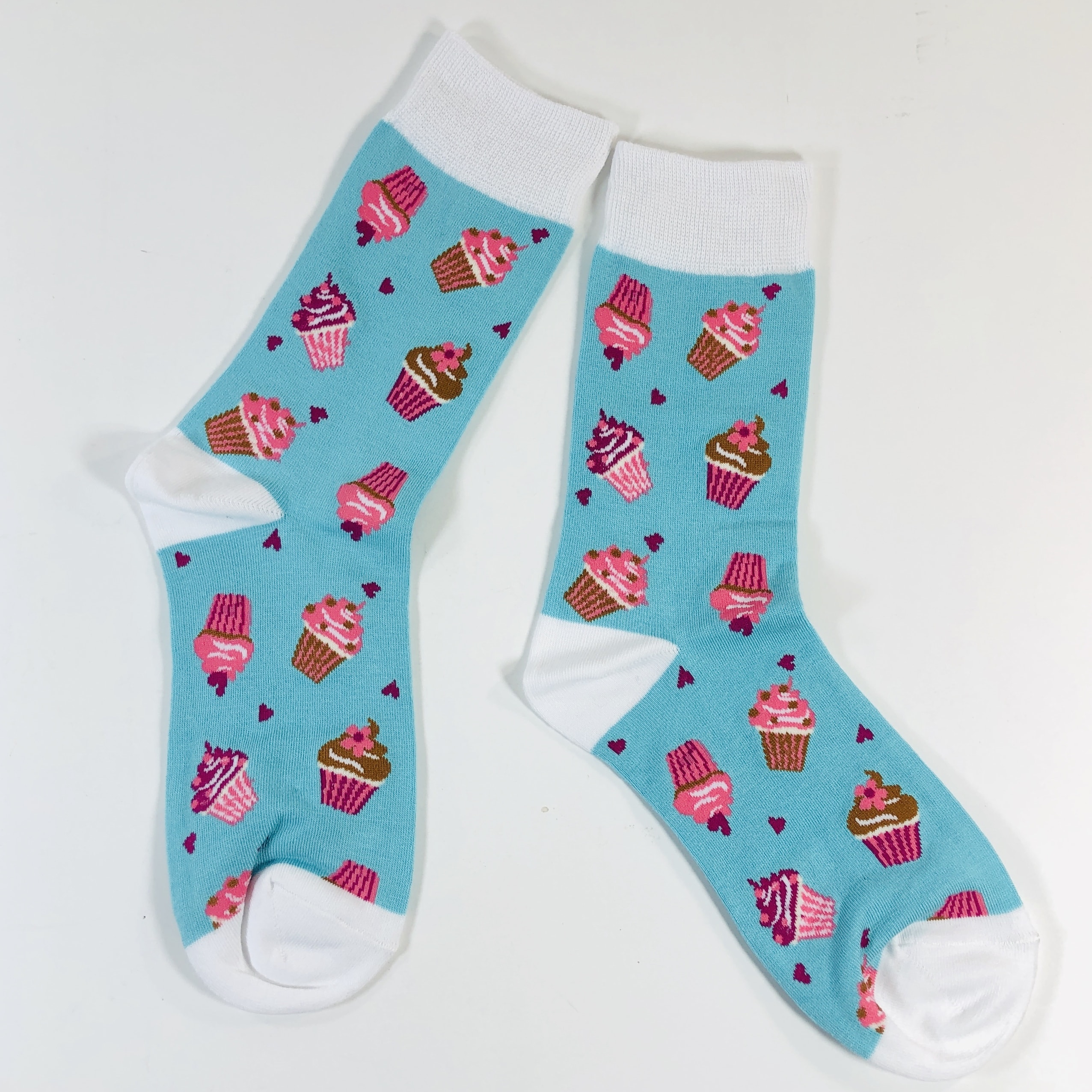 The cuffs, toes, and heels are bright white.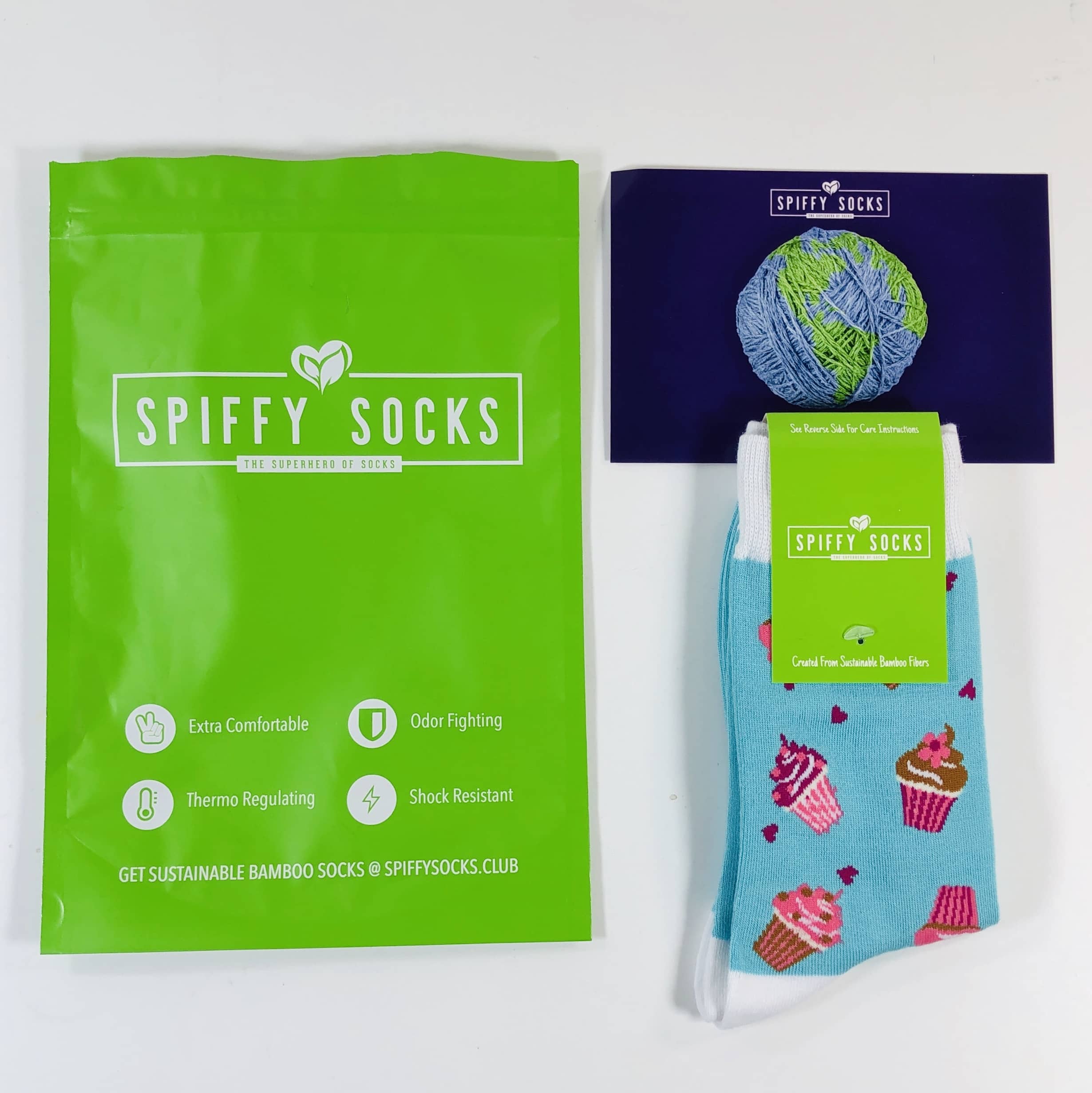 Spiffy Socks is such a cute subscription and this design is just precious, I love it! It's fun to open the mail and see that bright green mailer but even more exciting to see what design will be on the socks! The quality is very nice and I think the price is pretty good for a pair of novelty socks of this level.
What do you think about this month's Spiffy Socks?