SnackNation is an award-winning healthy snack delivery service that makes it "auto-pilot easy" to discover new, exciting, all-natural snacks every month. Each month, the snack experts will meticulously select 6 best snacks to be in the box. This box is $9.99 but your first box and every month thereafter will be $4.99 as long as you complete the survey (which is quick enough for even me to finish it!).
DEAL: Pay only $1 for 6 snacks every month when you complete a quick online survey. USE THIS LINK to get the deal. You'll pay $1 + $3.99 shipping for each month as long as you fill out the survey.
The box is filled with snacks. There's no extra packaging but they all arrived in excellent condition.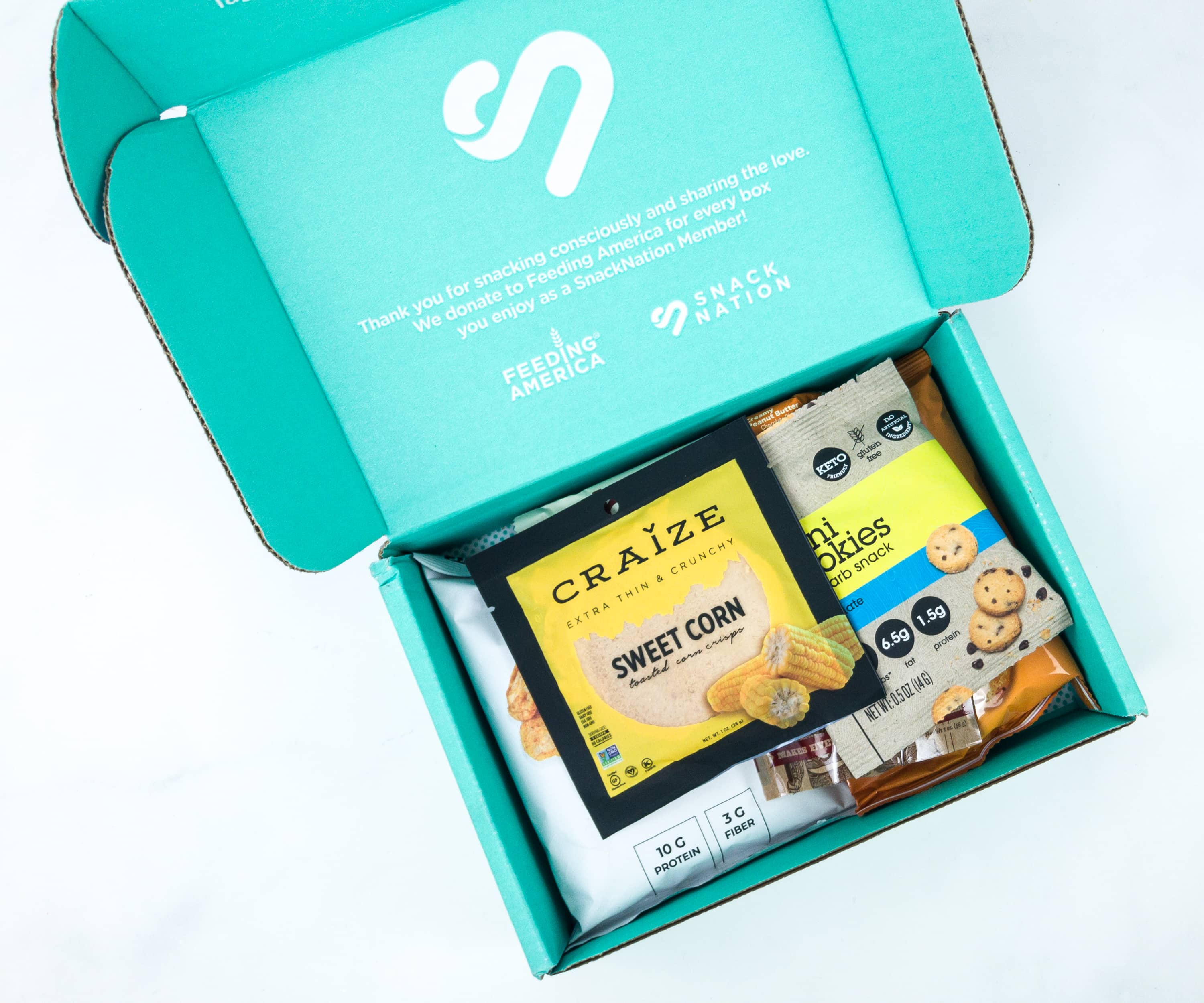 Snack Nation donates to Feeding America for every box purchased by members!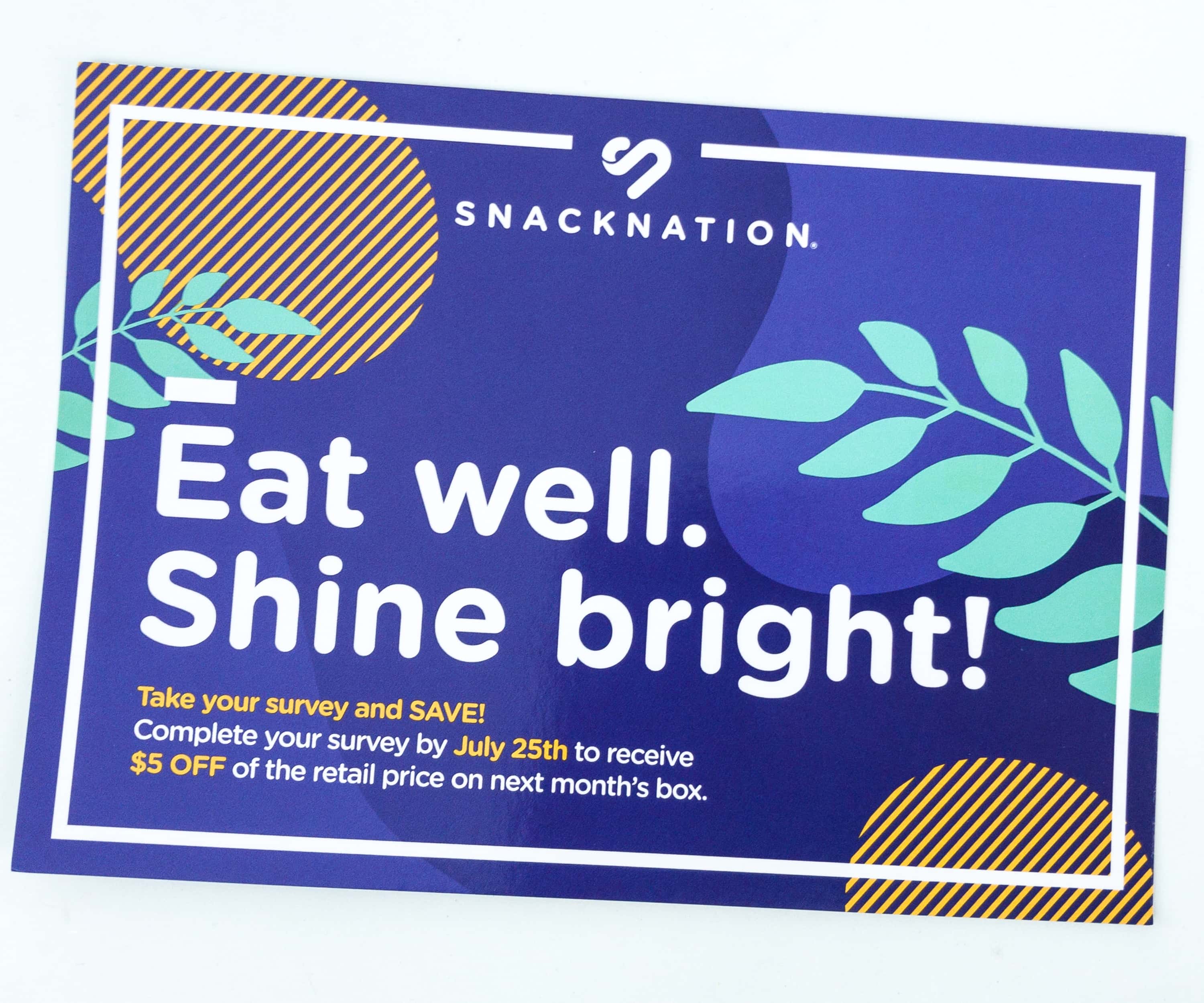 The box includes an information card.
It reminds you to take the survey to receive $5 off your next month's box.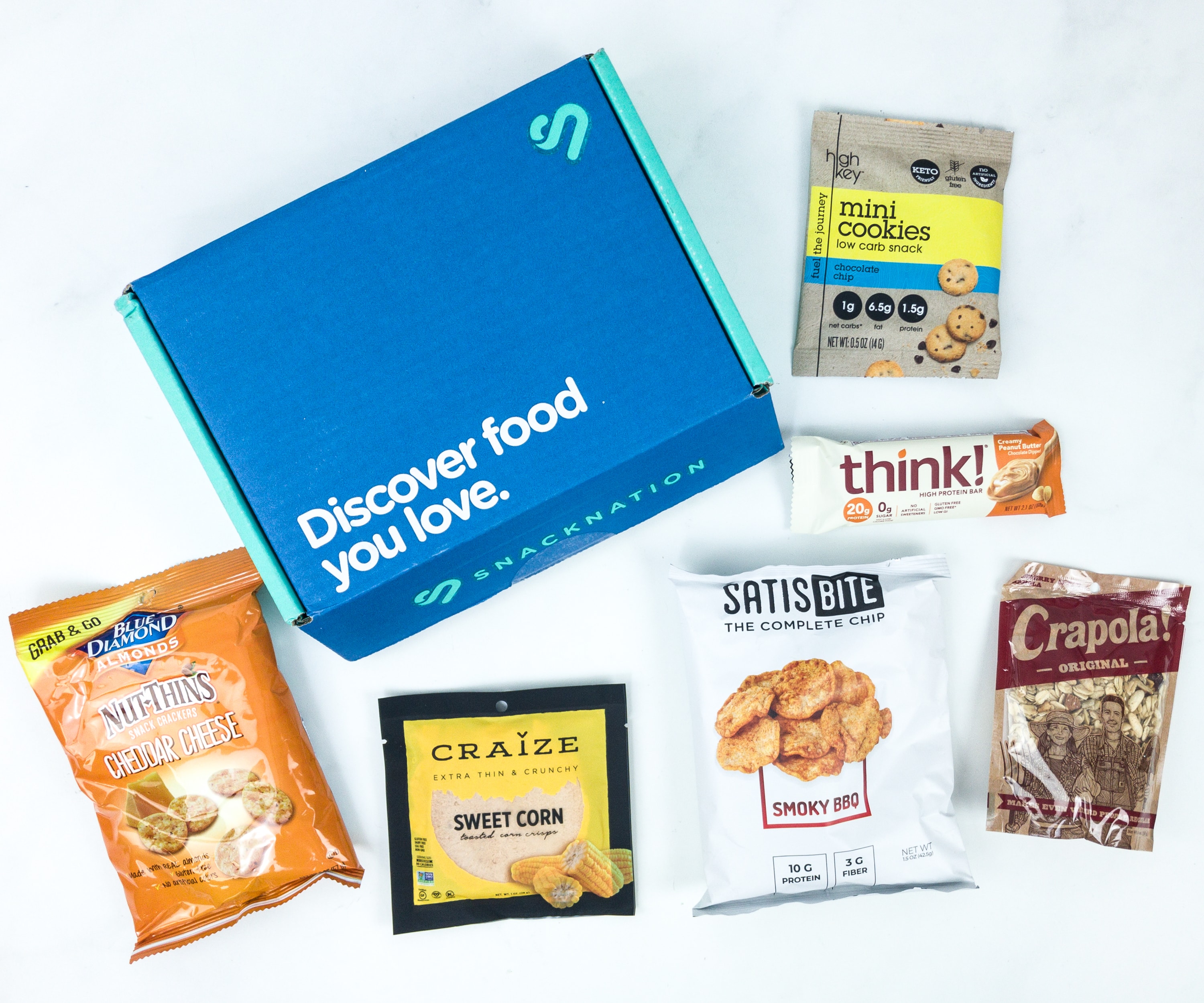 Everything in this month's box!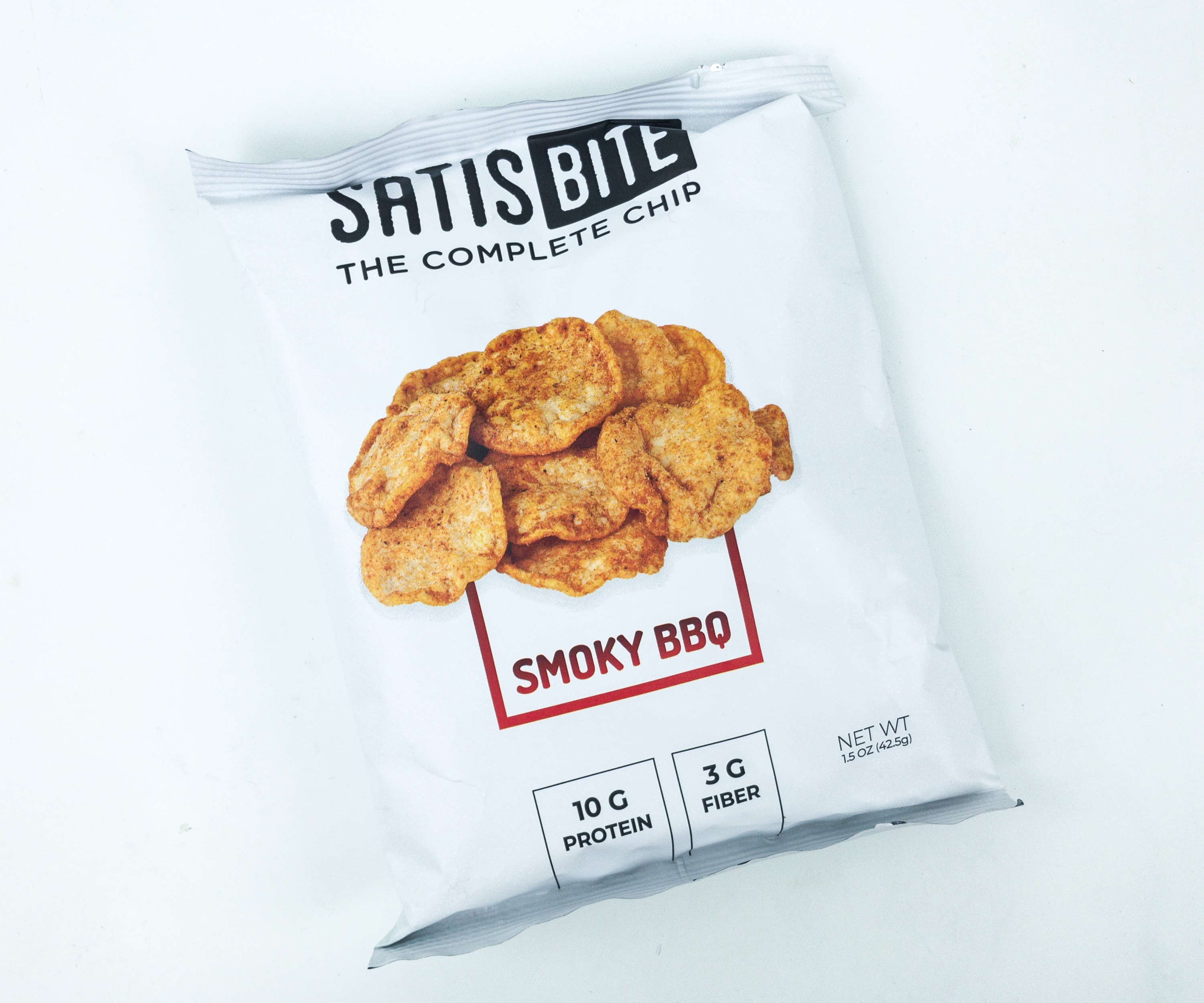 Satis Bite Smoky BBQ Chips ($2.49) These are plant-based, gluten-free, and vegan rice crackers with a strong, smoky barbecue flavor. Knowing that each piece was made with simple and clean ingredients, I don't feel guilty munching on these. They're also protein and fiber-rich!
Blue Diamond Almonds Nut-Thins Cheddar Cheese ($2.54) I was expecting a lot from this snack because I love almonds and cheese! It didn't disappoint because each piece was satisfyingly crunchy and nutty. They're also gluten-free, low in sodium, cholesterol-free, and saturated fat-free. This grab-and-go pack is perfect for kids' lunchboxes or even as desk snacks!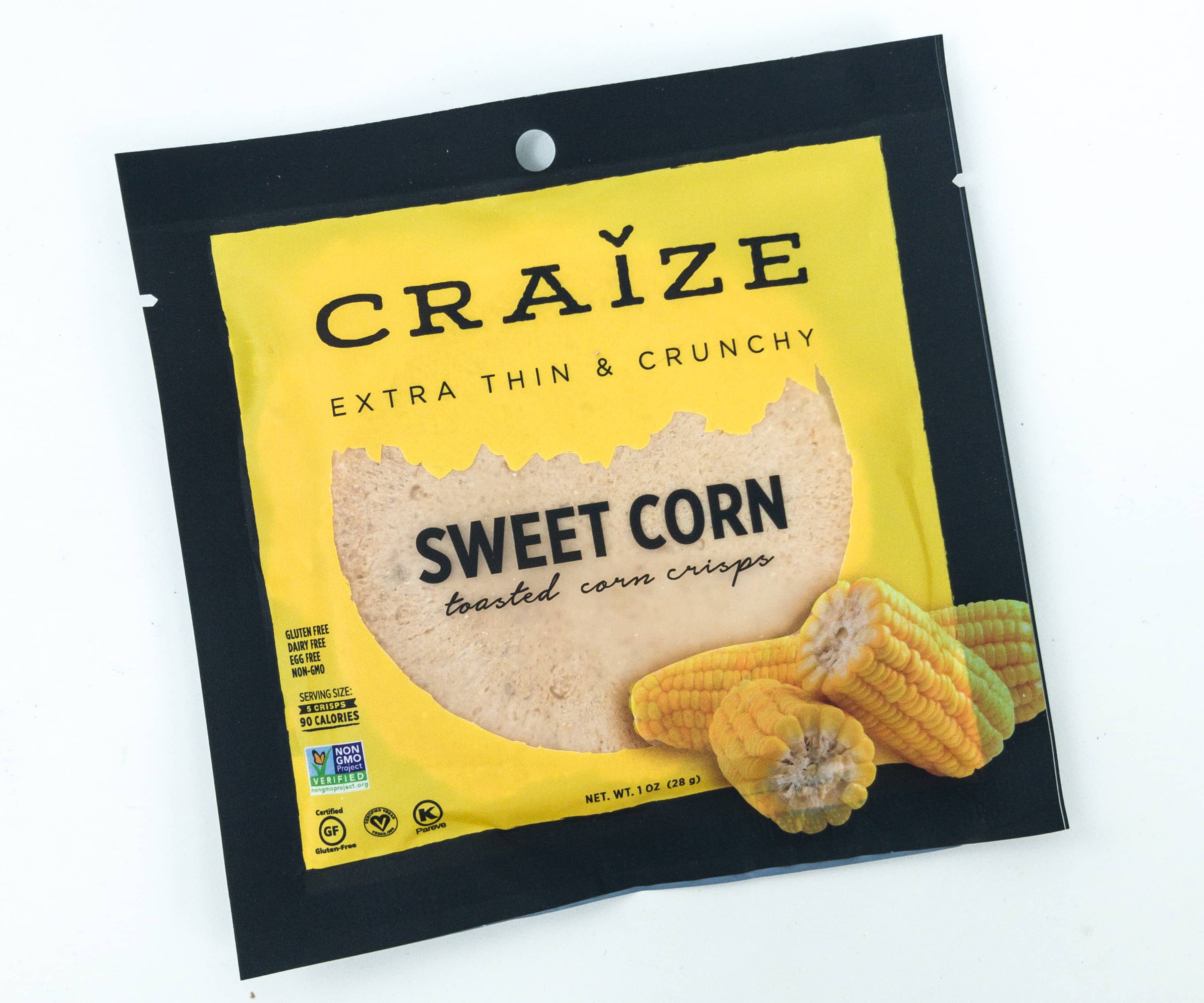 Craize Sweet Corn Toasted Corn Chips ($1.45) It's a bag of extra-thin and crispy flatbread made from 100% natural ingredients that doesn't contain gluten, dairy, or even egg. This is a tasty treat on its own, but you can also pair it with your favorite dips or toppings. It's low in sugar, low in calories, and highly satisfying!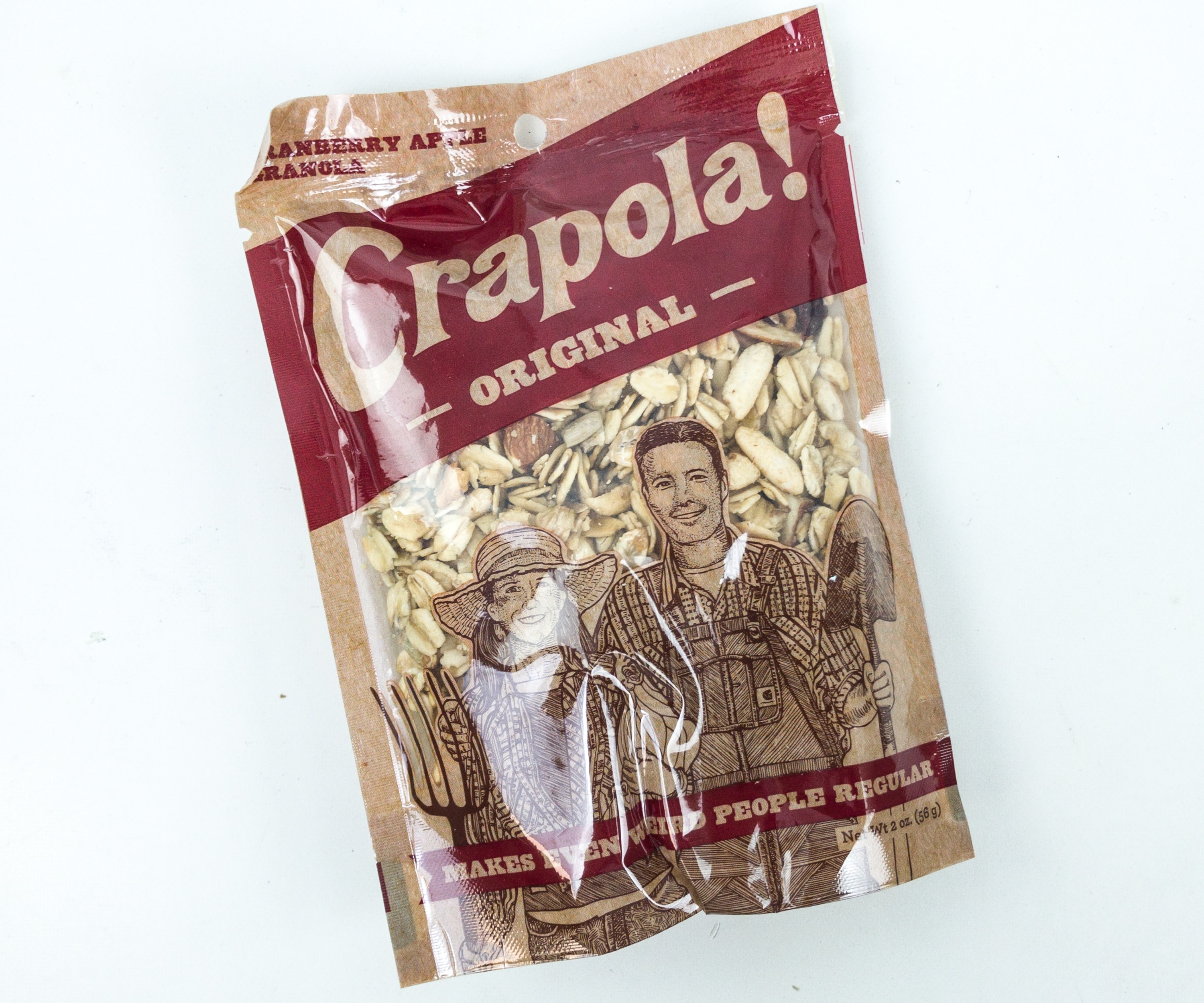 Crapola Original ($1.49) Ready-to-eat cereals are ideal for busy mornings! This one features a combination of organic grains, nuts, seeds, and dried fruit sweetened with honey and maple syrup. Crapola mix is a great source of protein, fiber, and essential vitamins that is a perfect recipe for a healthy diet.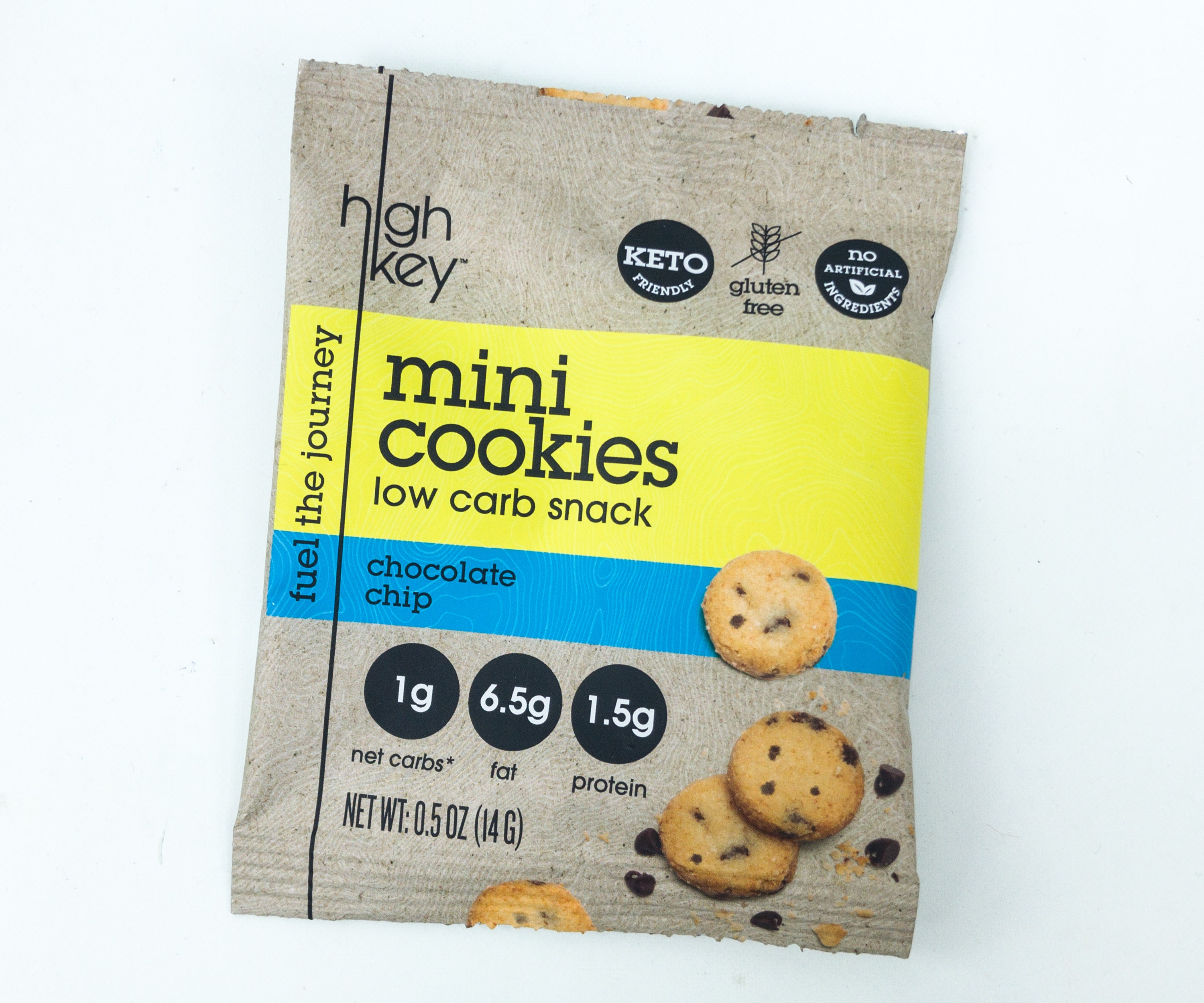 High Key Chocolate Chip Mini Cookies ($0.98) Even when you're on a low carbohydrate diet, you can still these chocolate chip cookies! They're made with wholesome and natural ingredients that include almond flour, coconut oil, collagen, and mini-chocolate droplets. Aside from being low carb, the snack is gluten-free, grain-free, and absolutely delicious!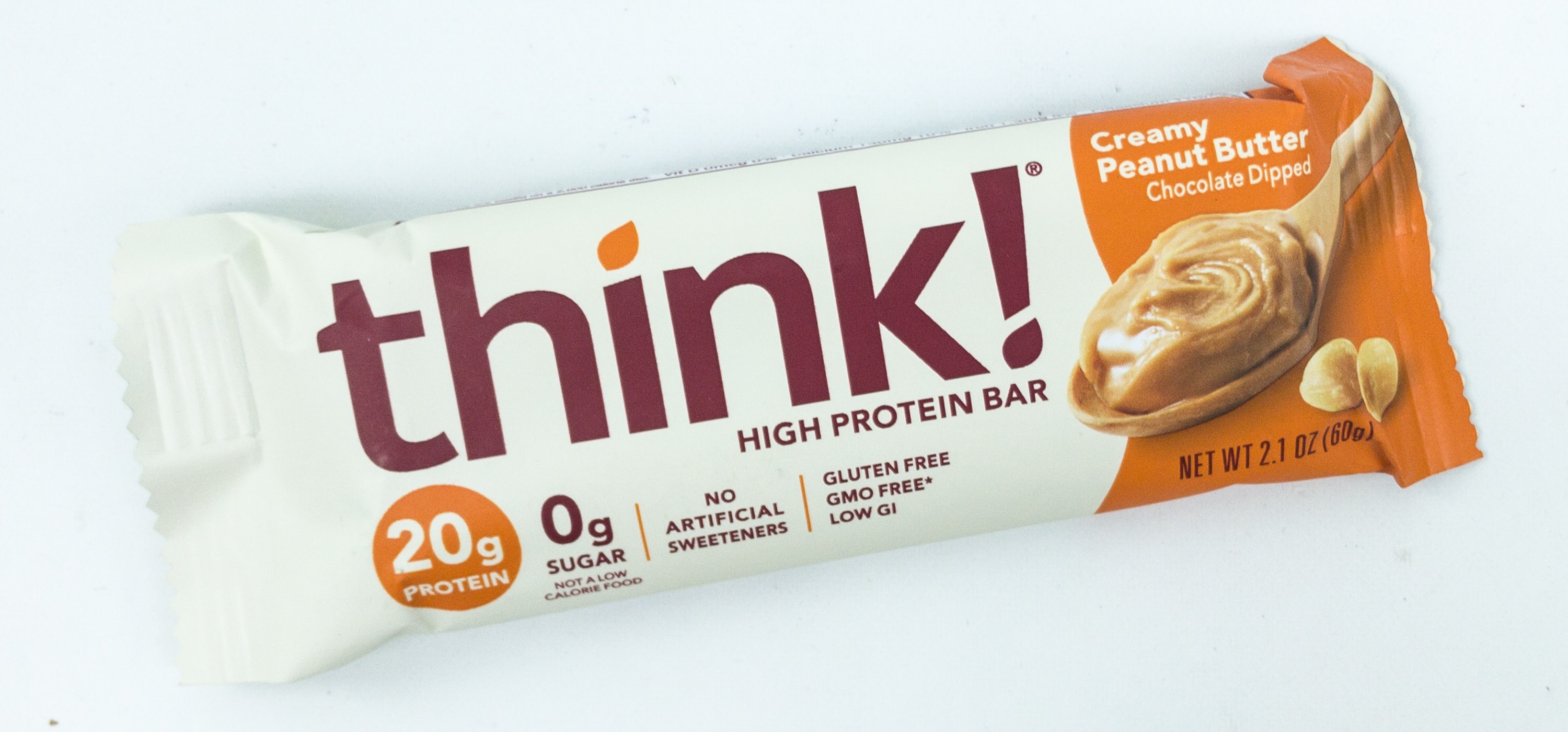 Think! Creamy Peanut Butter High Protein Bar ($2.69) This protein bar satisfies your sweet tooth cravings without using artificial sweeteners. It's totally guilt-free! Every bite tastes of creamy peanut butter and chocolate, a perfect combination of nutty and sweet. It's a great choice whether as a post-workout treat or as an on-the-go snack!
Snack Nation has once again filled our tummies and satisfied our cravings in a healthy way! They're commendable for sending healthy and delicious snacks that make great alternatives for junk foods. We got a bunch of breakfast snacks from this month's box, and I also like the toasted corn chips because I can pair it with lots of healthy toppings and dips. If you're new to healthy snacking, this is the perfect subscription to start with. I'm pretty excited to discover more healthy snacks through this subscription!
Are you getting a SnackNation box?