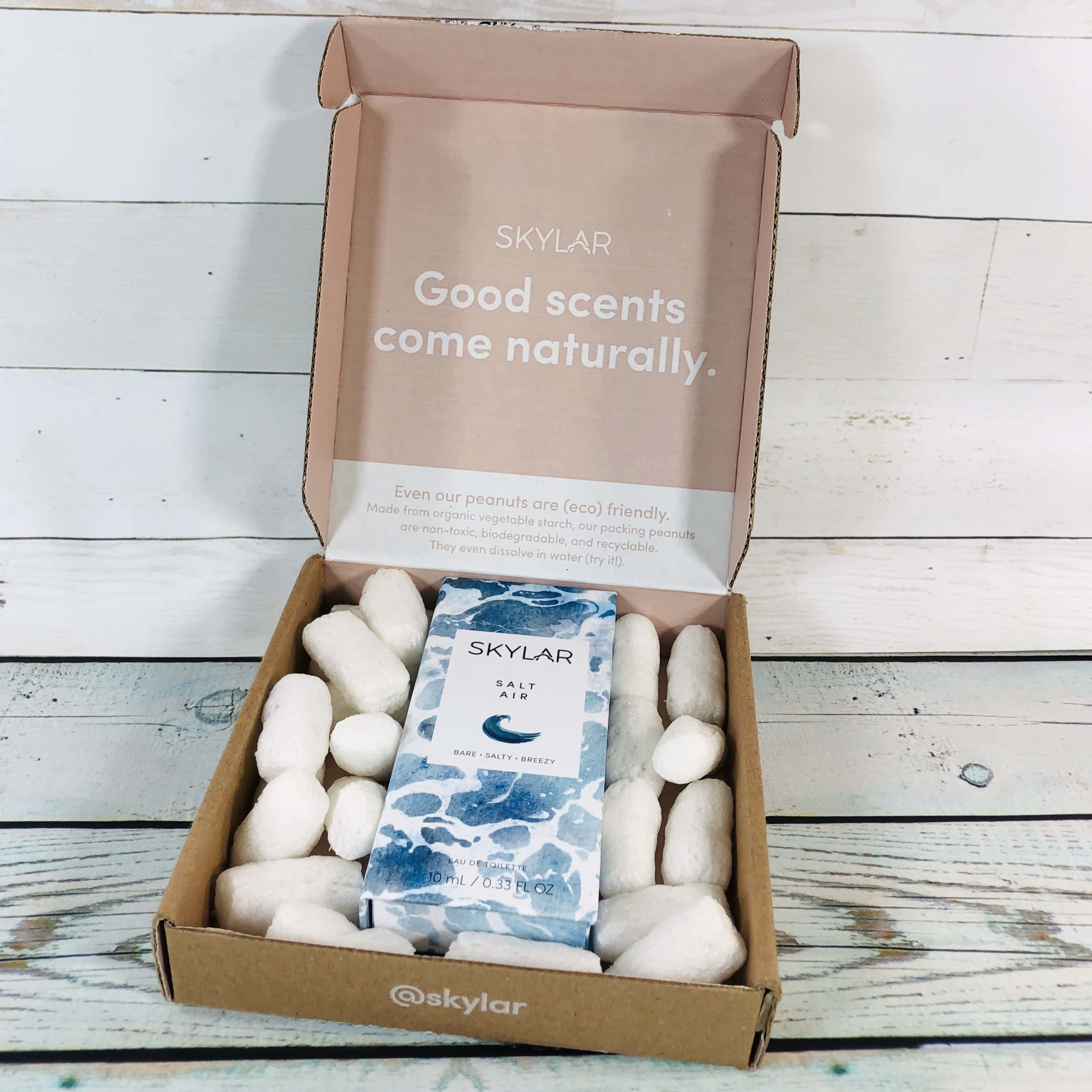 Skylar Scent Club sends an exclusive scent-of-the-month rollerball! They send only naturally scented perfumes that are paraben-free, hypoallergenic, and cruelty-free! This subscription is $20 per month ($29 value) and comes with free shipping to the US ($9.99 international) + member exclusive deals!
Going clean doesn't have to mean limiting your options. Get a new scent each month and mix up your scent style with members-only perfumes perfect for your vibe of the month.

At Skylar, we are focused on your Body Beauty™. In our 6-Free Scents™, we use real flowers, fruits, and botanicals so they smell smooth, natural, and refined. Even better, they don't contain harmful chemicals so you can use them with 100% peace of mind.
DEAL: Get 50% off your first box with coupon code MY50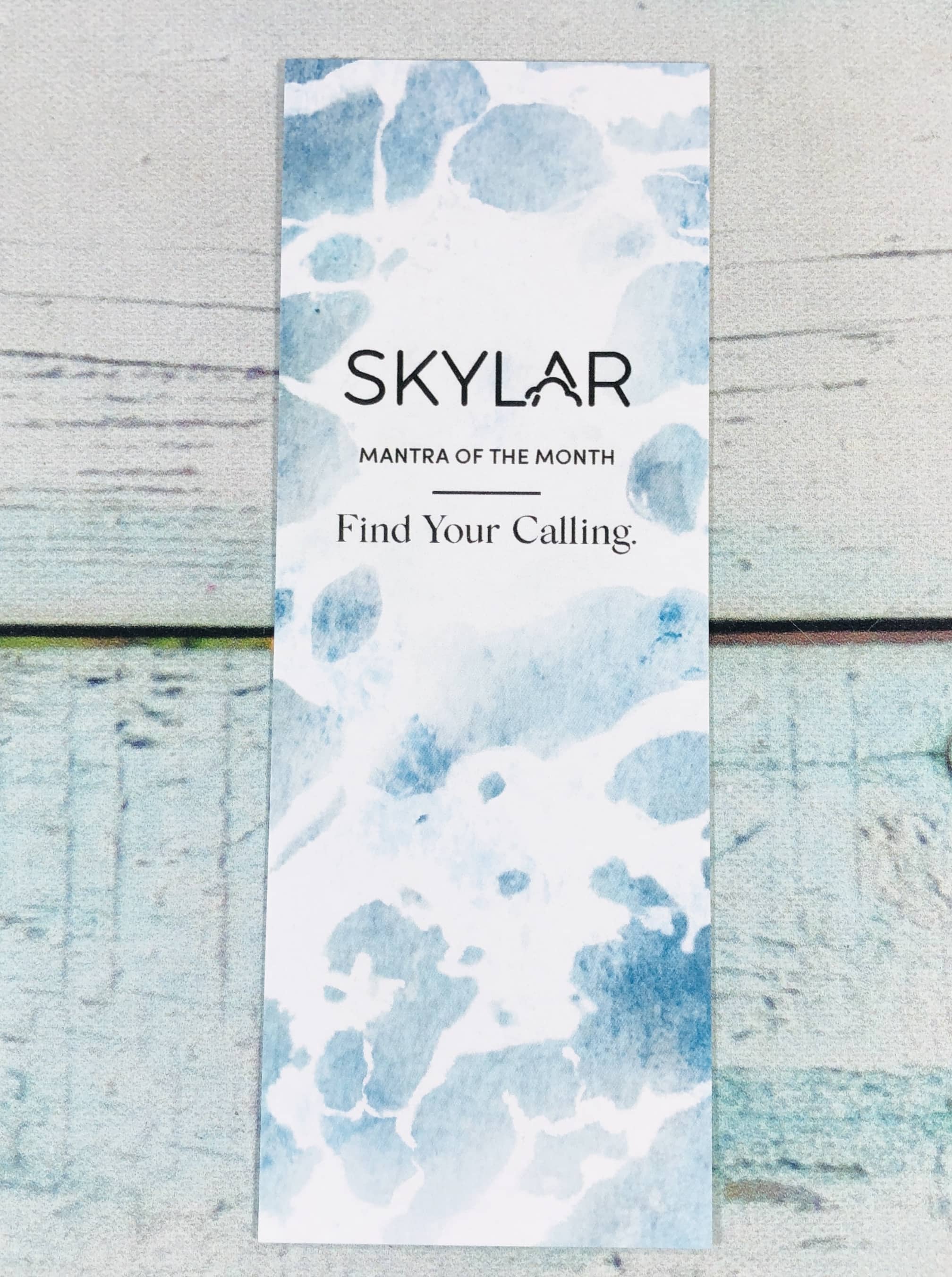 I received a bookmark with the mantra of the month, Find Your Calling!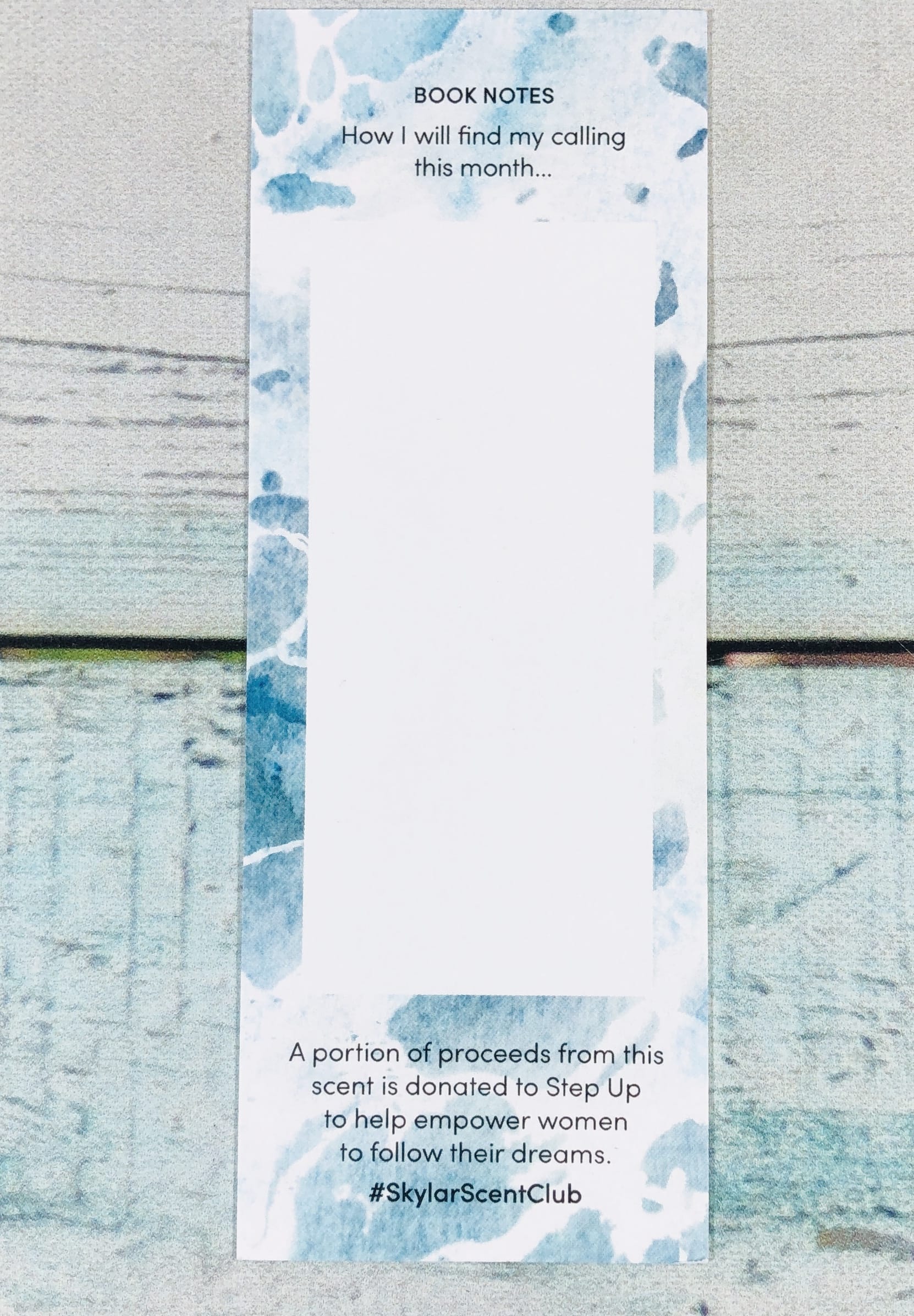 The back has a place for you to jot down your own notes plus it says a donation is made to Step Up for July.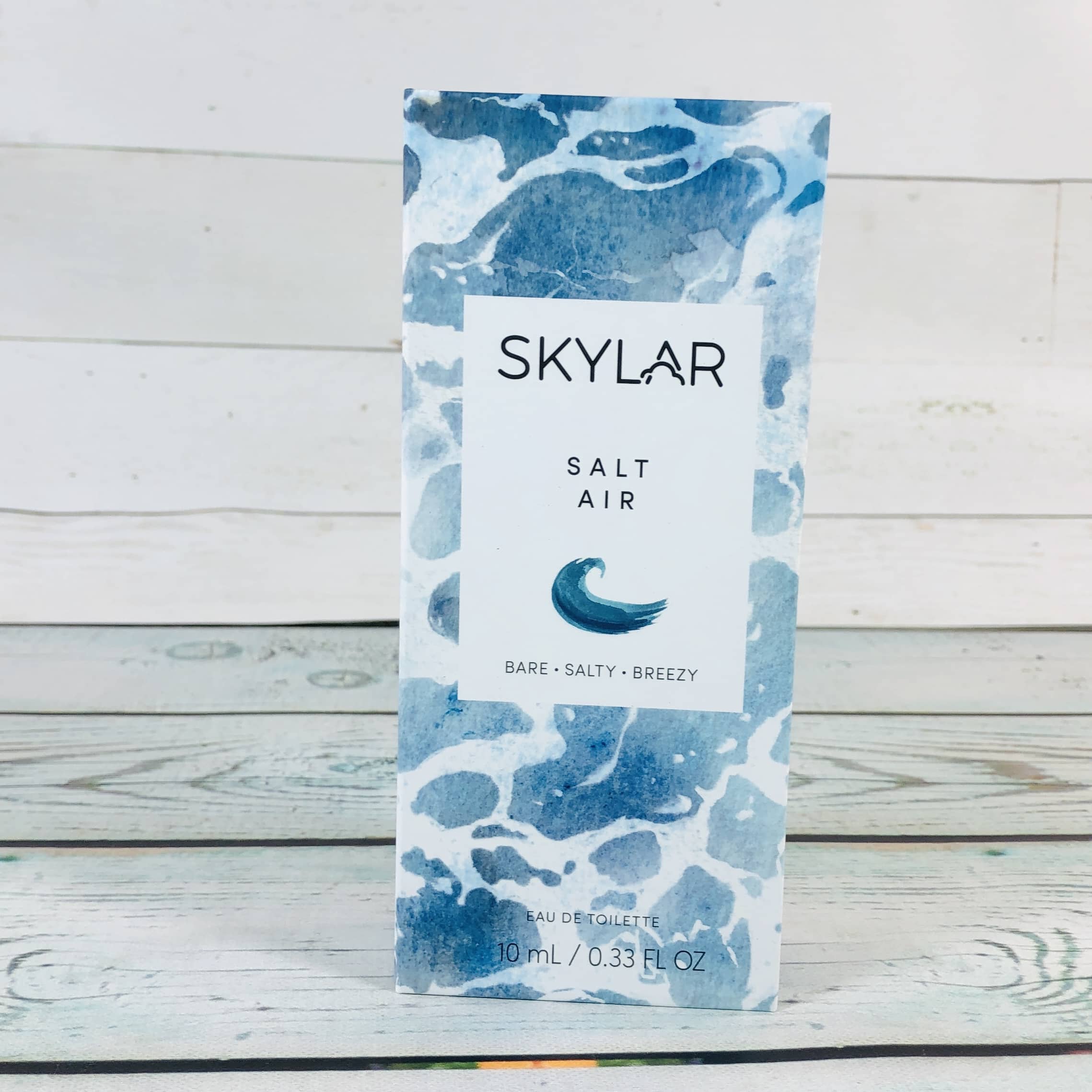 Skylar Fragrances Salt Air – Skylar has 6 scents on their website, but the ones sent in the subscription are limited edition and sent to subscribers only. This scent is supposed to smell bare, salty, and breezy.
The inside of the box has pairing suggestions using the original 6 scents that you can purchase on their site.
Palm trees, ocean breeze, salt air, sun-kissed hair! With comforting notes of driftwood, sea salt, and seaweed, Salt Air will send you on your way to your favorite sea-scape. Inspired by the simple splendor of the ocean and excitement of personal discovery, dive into this bare and breezy Skylar favorite.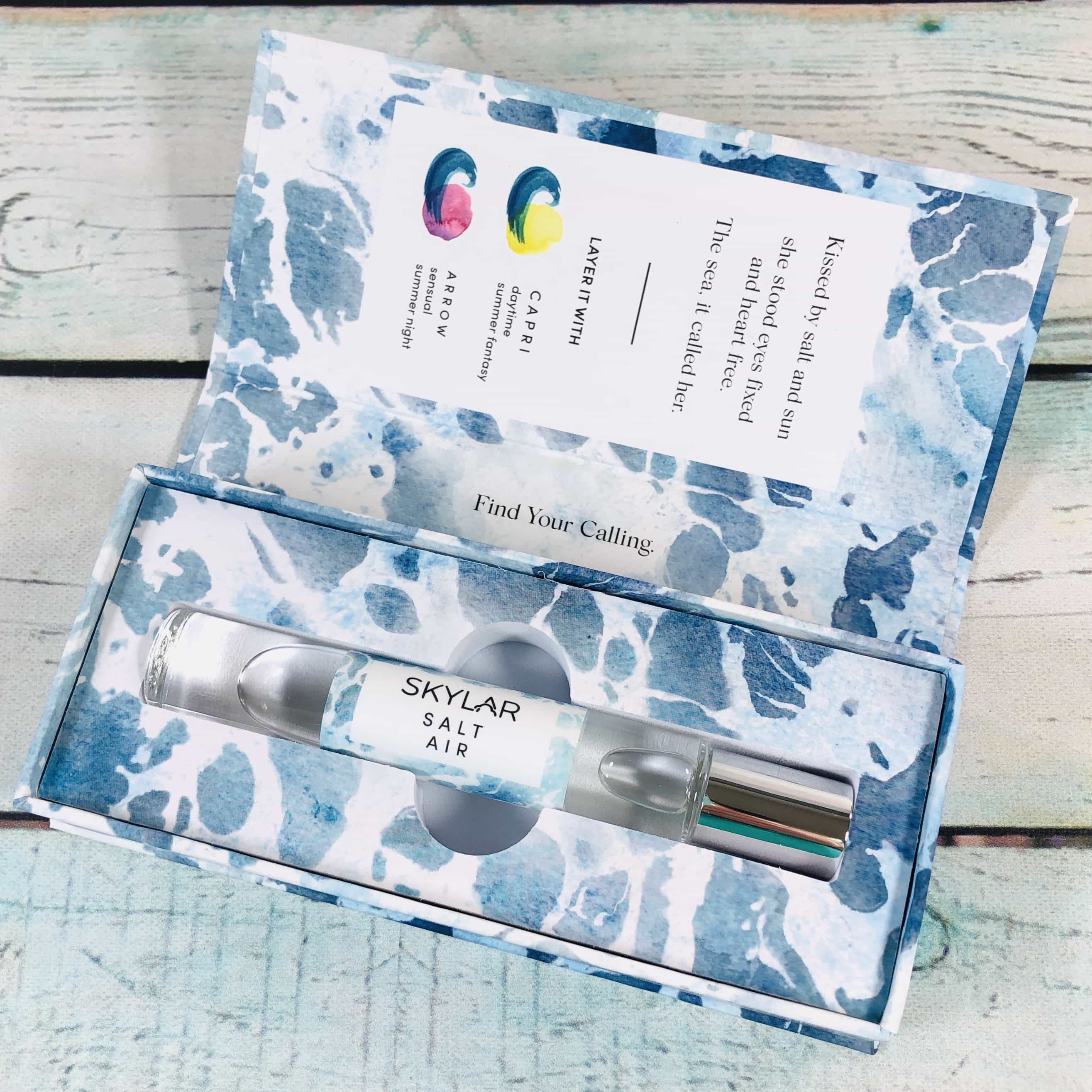 My rollerball was protected in its box and I was super excited when I received it, since beach scents are perfect for the summer!
Ingredients are listed on the back of the box and are all-natural and hypoallergenic. The scents notes were listed and include driftwood, sea salt, and seaweed. I think a beachy scent is the aura they are trying to recreate.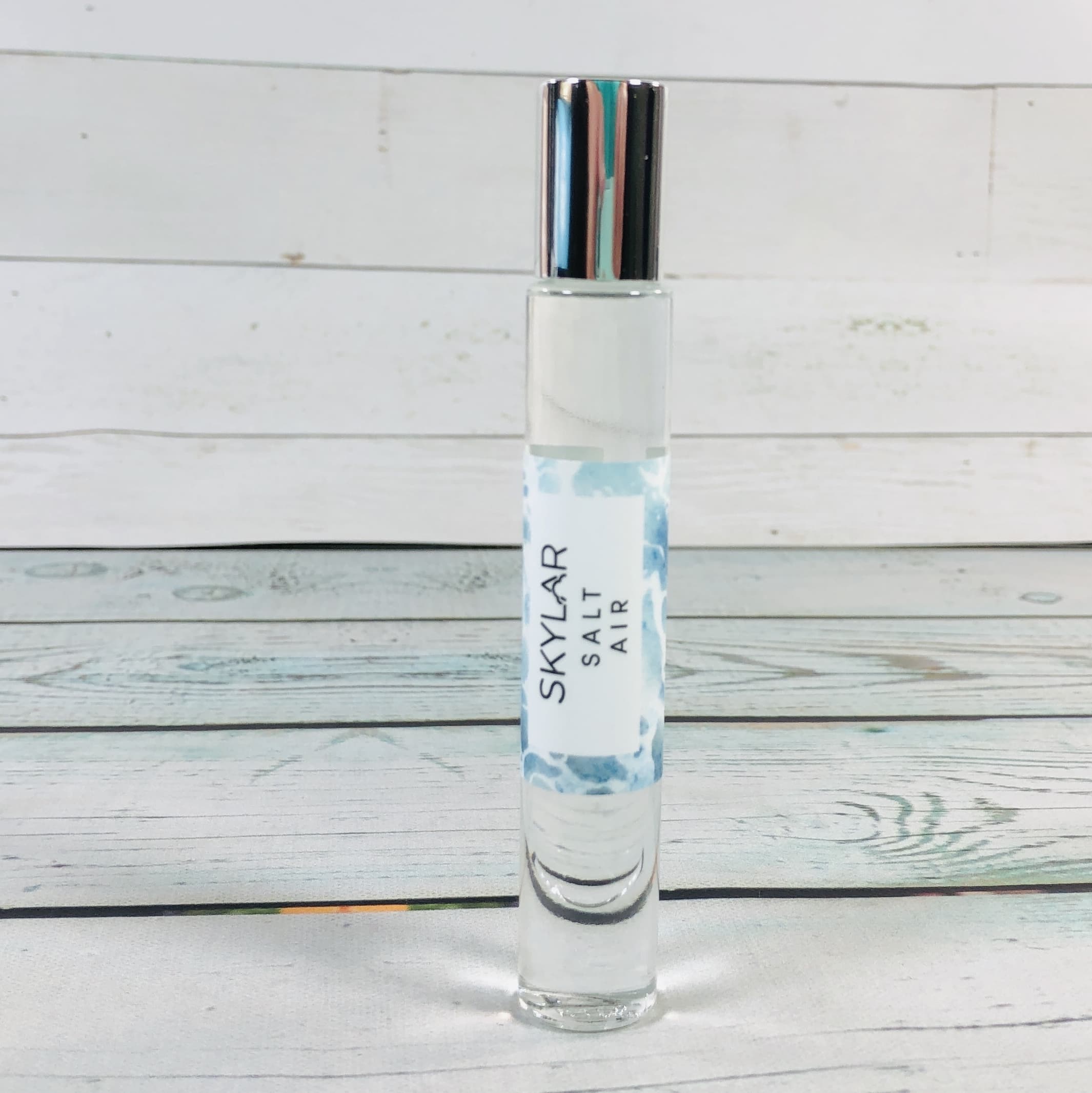 The rollerball holds .33 ounces of fragrance.
You can pop it in a handbag or backpack for touch-ups as needed.
I am really enjoying the July scent that I received in my Skylar Scent Club box! I love beachy scents and while some of them scream sunscreen, this one smells beach-like without that particular note. More like a breezy day with a hint of wood and a clean, salty vibe. I thought it lasted longer than I expected it to and it projected pretty well too. Right now the only way to get the limited-edition scents is to subscribe to the club, although you can place your account on hold if you find you have too many scents (as if!).
Any thoughts about this month's Skylar Scent Club box?