Scentbird is a monthly perfume and fragrance decanting subscription, although you can now subscribe and receive makeup, skincare, body care, and even candles! With Scentbird, you get a thirty-day supply of perfume every month – Scentbird takes authentic perfumes and decants them into travel sprayers. There are over 450 fragrances to choose from and Scentbird adds new ones every month! You can save when you purchase a multi-month subscription, or even arrange to receive perfume every other month. 
Scentbird is about the fun and magic of fragrance. We designed Scentbird for the pickiest girl- or boy- to let you date luxury perfumes before marrying them.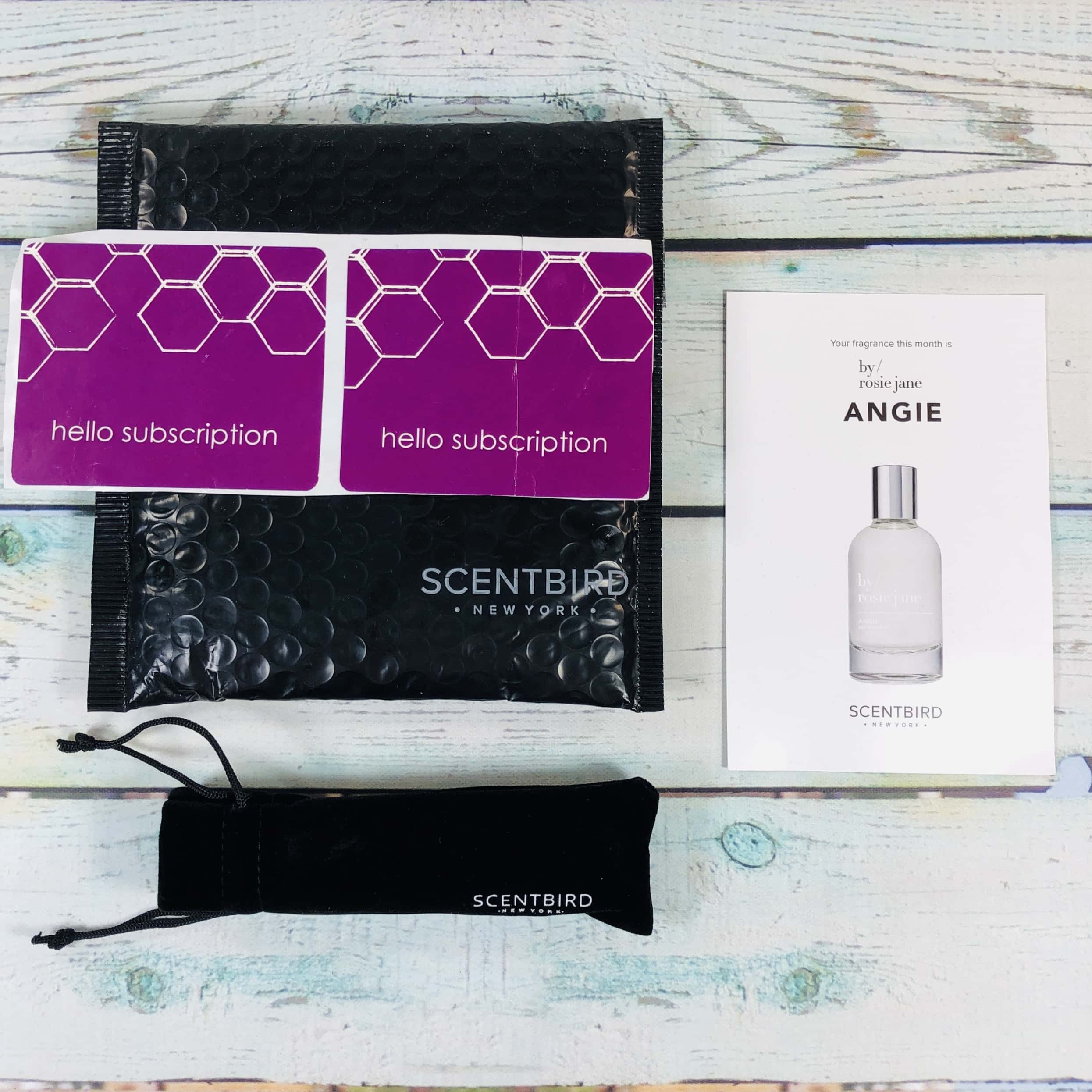 Everything in my box! You can go with the scent of the month, which for July was Nanette Lepore Beautiful Times, or fill up your queue with scents that sound interesting to you. I went with a scent that promised to be a "love poem to the summer nights in LA".
I received a card for the scent that I chose.
The back of the card listed scent notes and ingredients.
Every once in a while I receive a new holder and this month I found a velvet bag so I knew a new holder would be inside. Speaking of holders, you can order them on the Scentbird website if you want one of a certain color.
Angie by Rosie Jane Eau De Parfum ($65 for 1.7 ounces or $25 for .25 ounces) The perfume slides right into (or out of) the holder so you can grab the vial you want to carry with you on the go.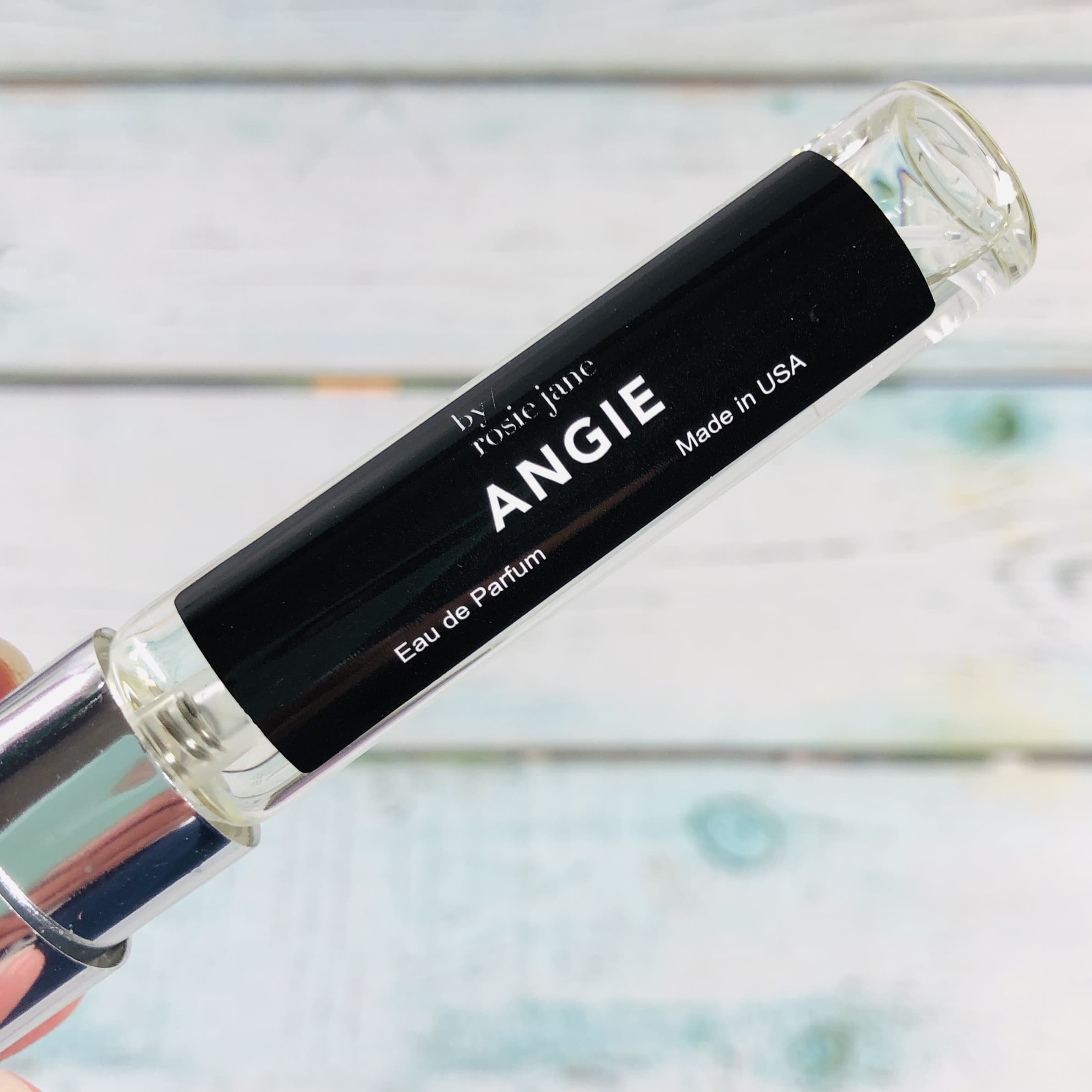 The name of the perfume can be found on the vial. My fragrance for this month has notes of honeysuckle, jasmine, and fig and is considered a floral. The honeysuckle and jasmine are what I smell, I didn't pick up the fig although the scent is sweet. It is simple, feminine, girly, and fades incredibly fast.
You can see how other Scentbirdies rated a fragrance by hovering over the different segments such as scent type and personality. This is a new fragrance on the Scentbird site and doesn't have many votes yet but most thought it was floral, easy going, and perfect for every day wear.
Sometimes I don't pay too much attention to the notes and go with something new, like in the case of my July Scentbird choice. I think this scent is probably better suited to someone young and innocent who likes simple scents and luckily the sprayer is portable because you may need to do frequent touch ups of this scent, especially on a hot, humid day. I want to point out that Sephora sells a .25 ounce bottle of this perfume for $25, and my bottle holds .27 ounces and cost $14.95, so it was significantly less expensive to get it through Scentbird.
What's in your Scentbird queue? Let me know what scent you're wearing now in the comments!