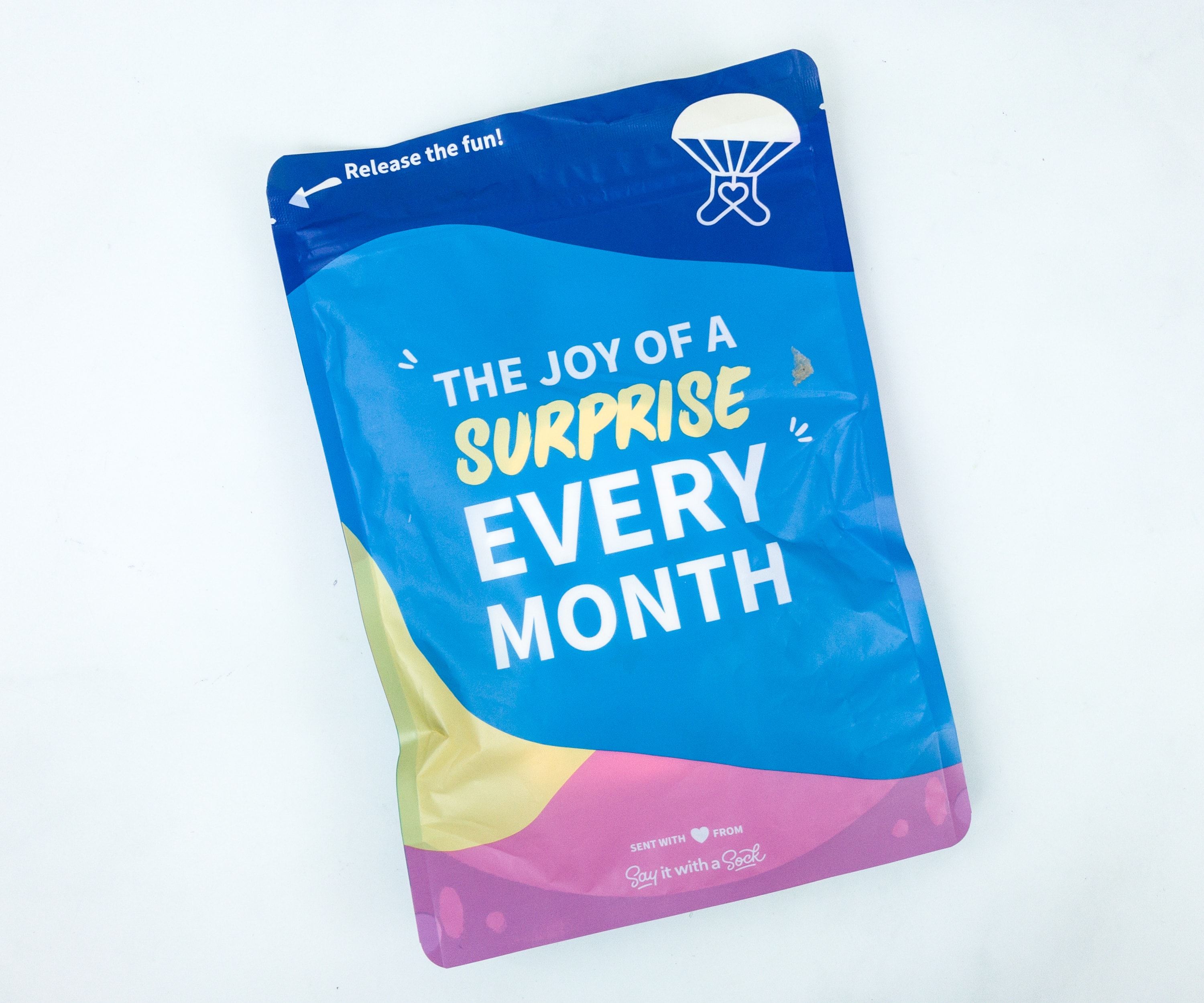 Say it with a Sock is a monthly sock subscription that sends high-quality cute and/or funky socks to your door. You can also gift this sock club to someone special who likes really cool socks and they will receive a note to go along with their new warm fuzzies. This sockscription sends only brand name socks.
This subscription is available for men, women, or children in 1, 6, and 12-month terms. Adult subscriptions include one or two pairs a month. Kids' subscriptions include two pairs a month. With all subscriptions, you'll get a style quiz to help personalize your subscription!
This is a review of the Kids' 2-Pair Sockscription ($13.99 + free shipping).
DEAL: Save 15% on your order with coupon code SOCKS15 or get your first pair for $11.99 with coupon WELCOMETOTHECLUB.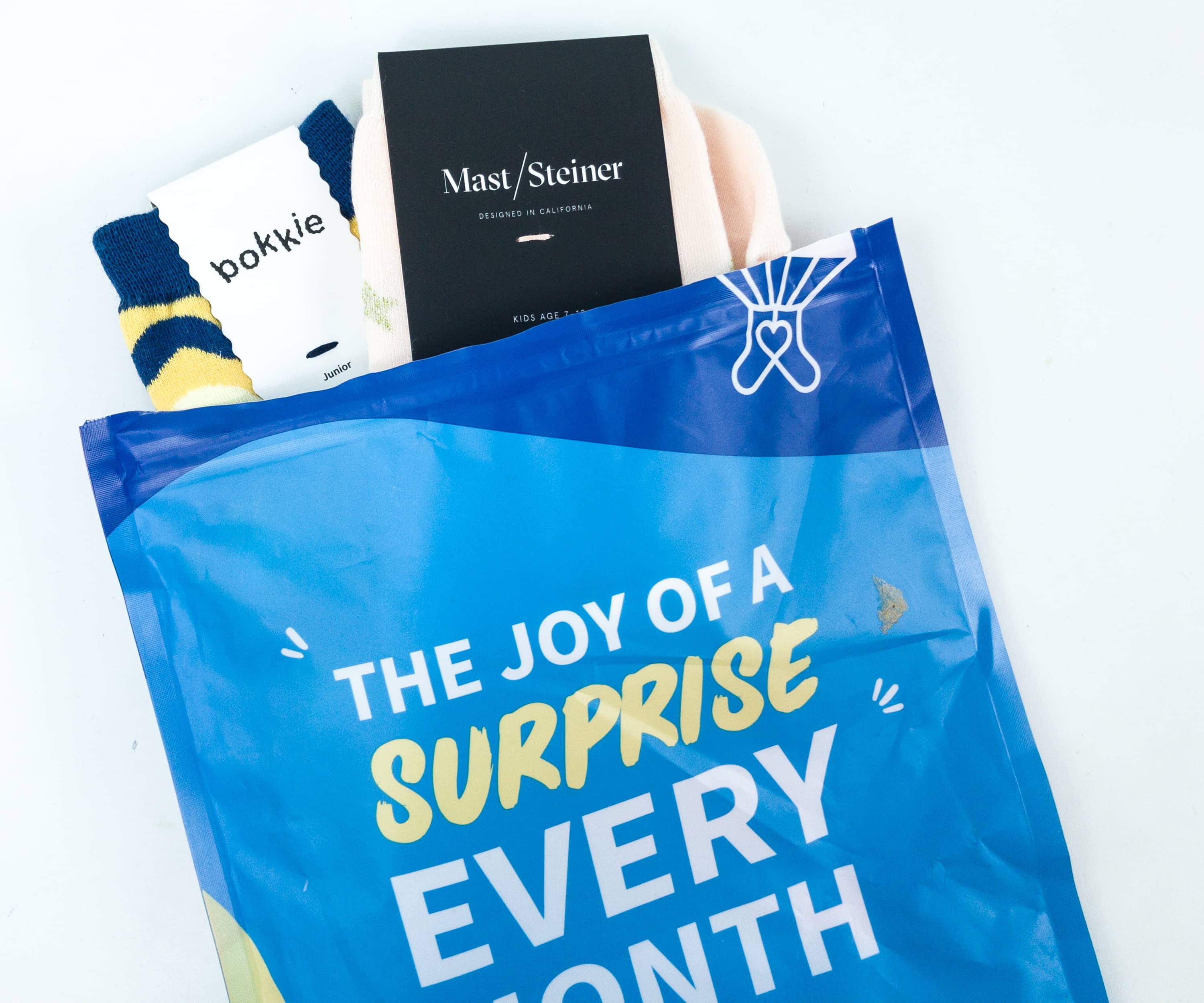 The socks arrived in a poly mailer!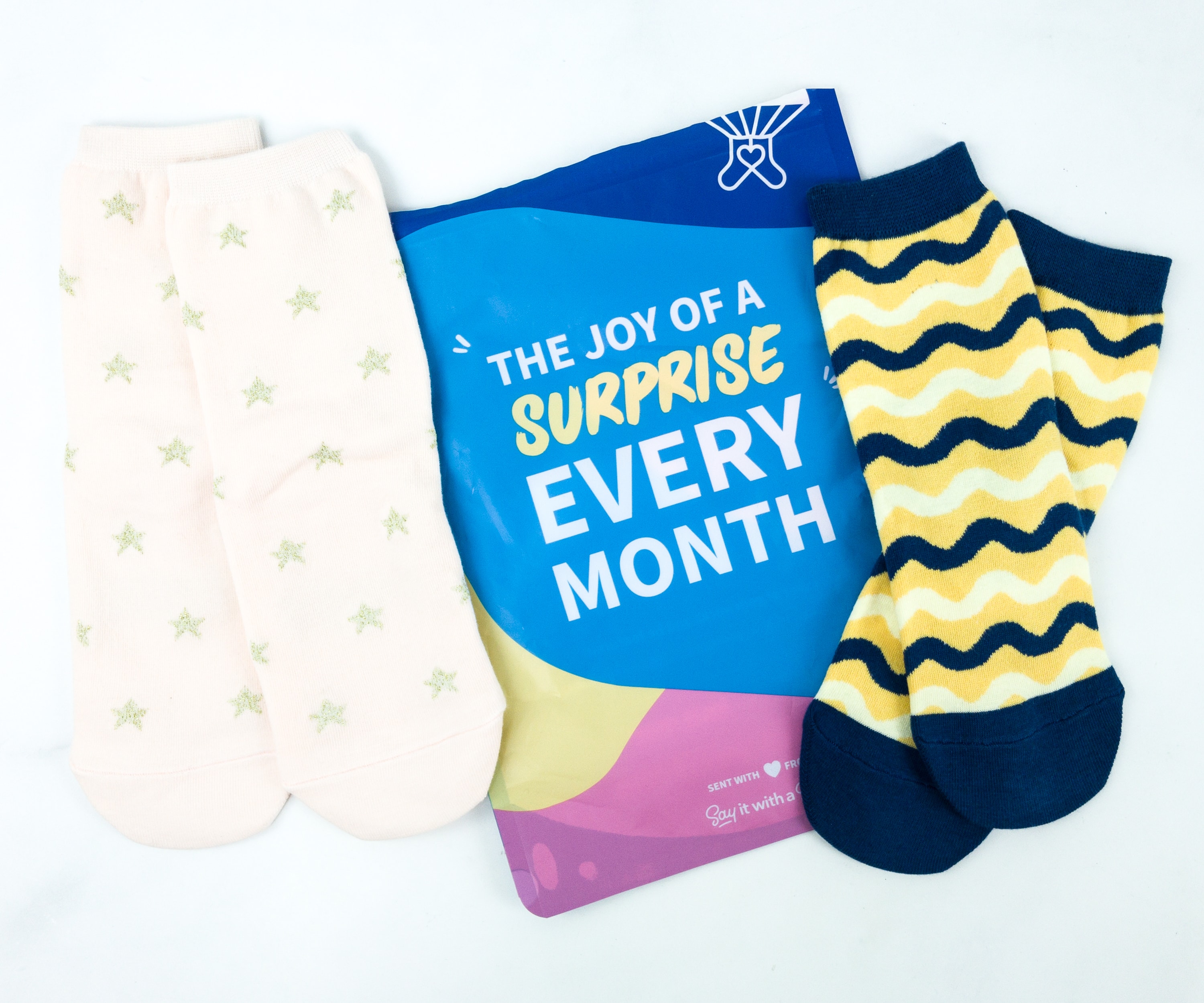 Everything in my pack!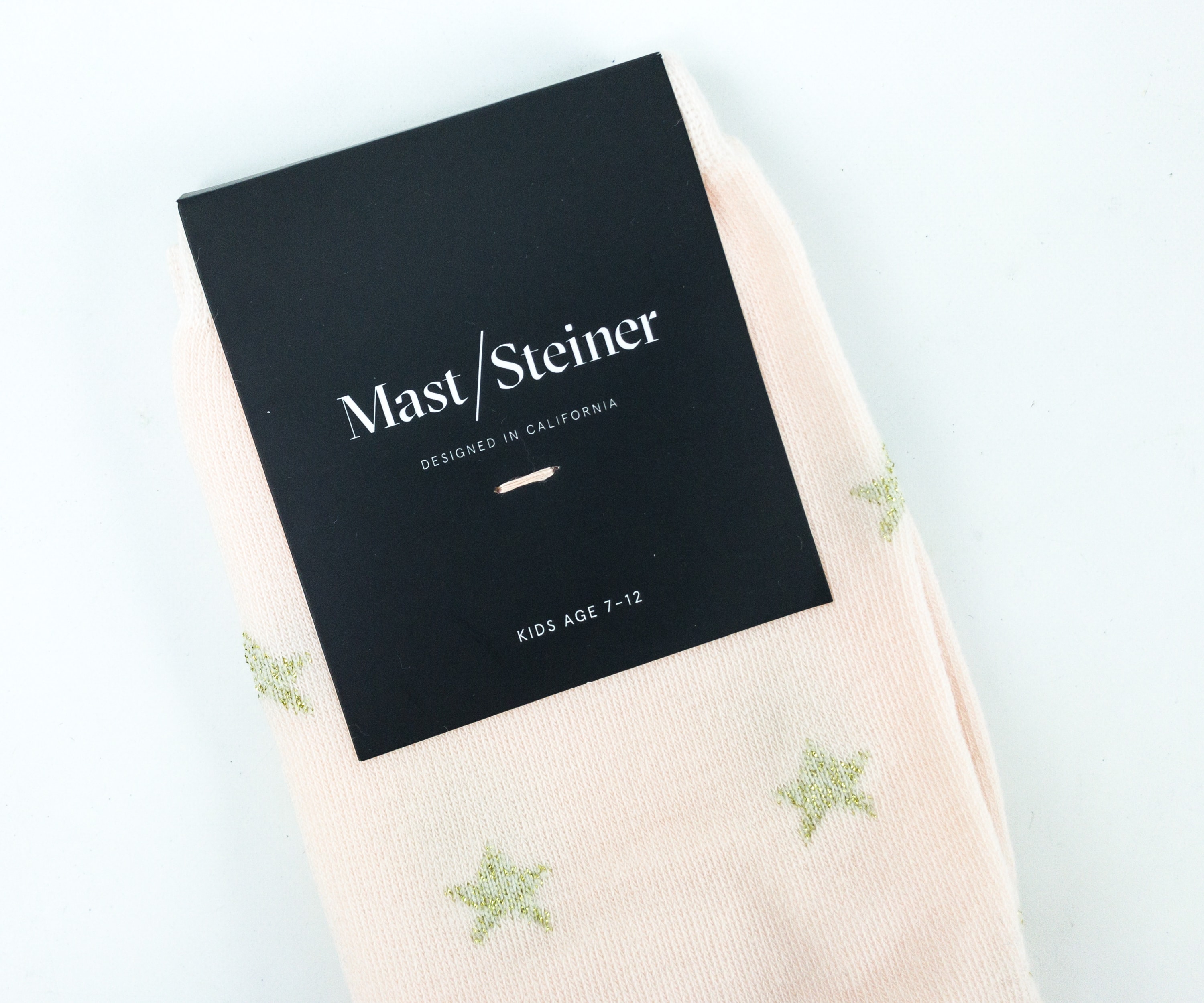 The socks are for kids 7-10 years old.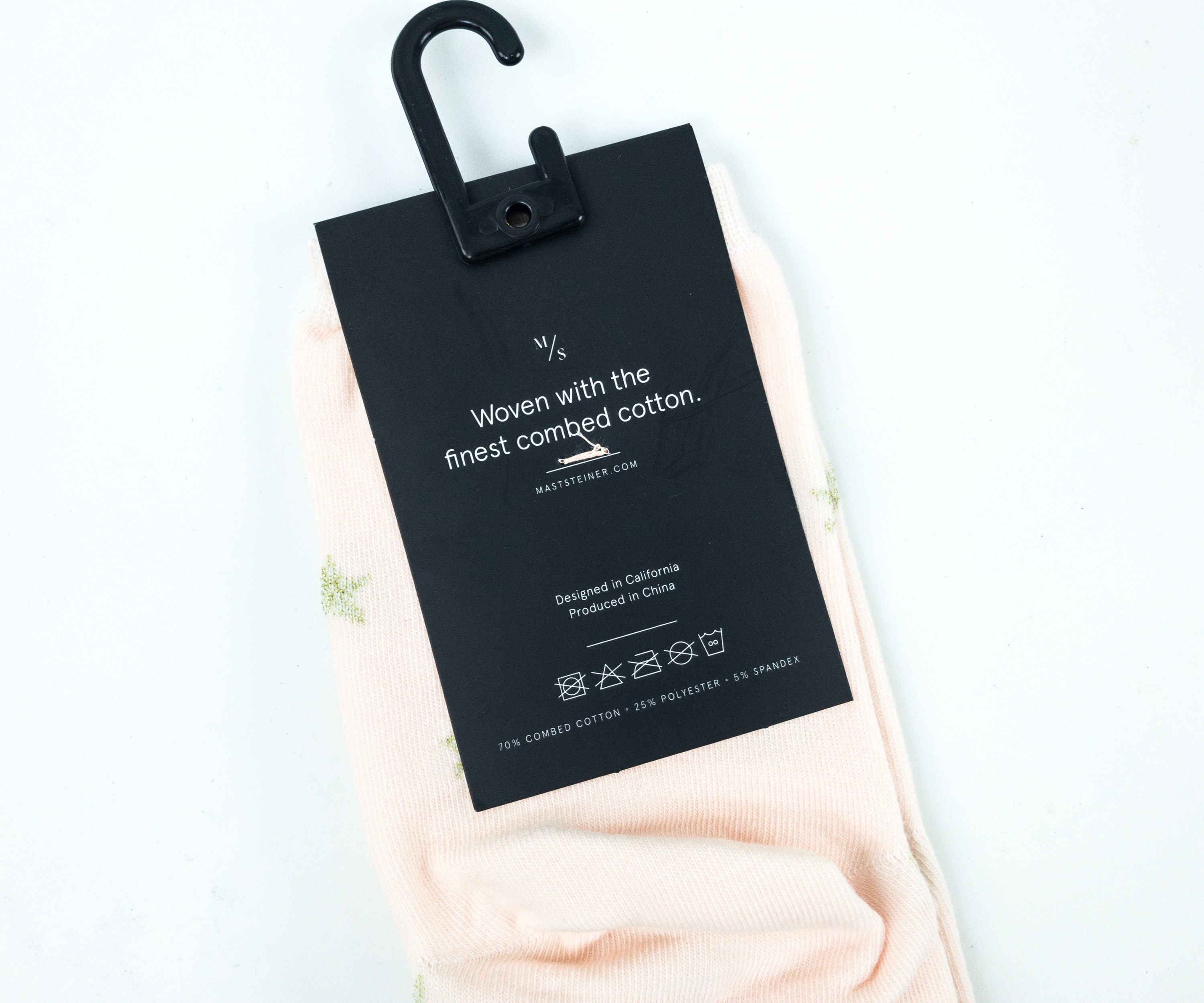 They're made with 70% combed cotton, 25% polyester, and the rest is spandex.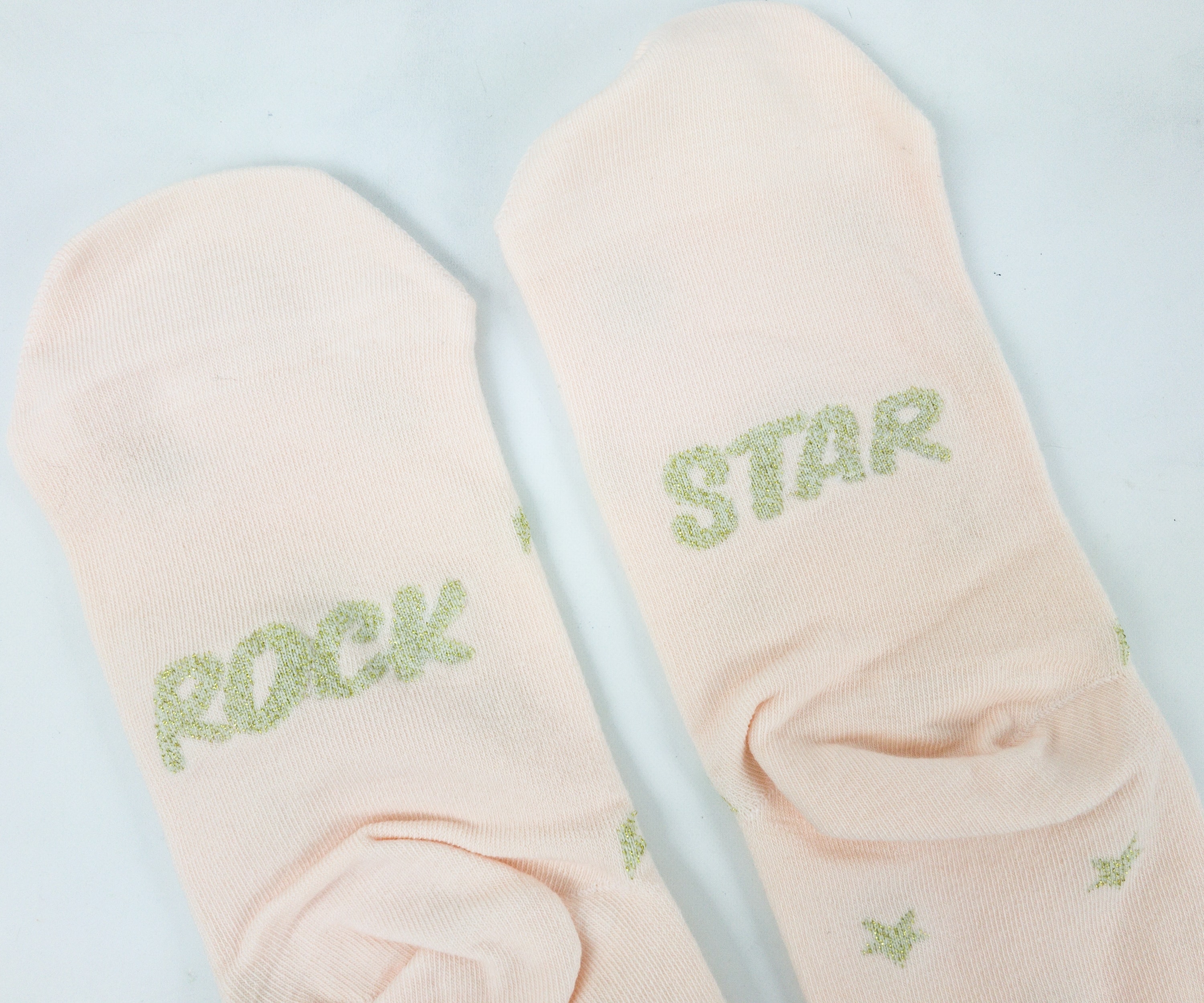 Each pair features a shimmering text at the bottom part. One says "rock" and the other says "star"! Rock star!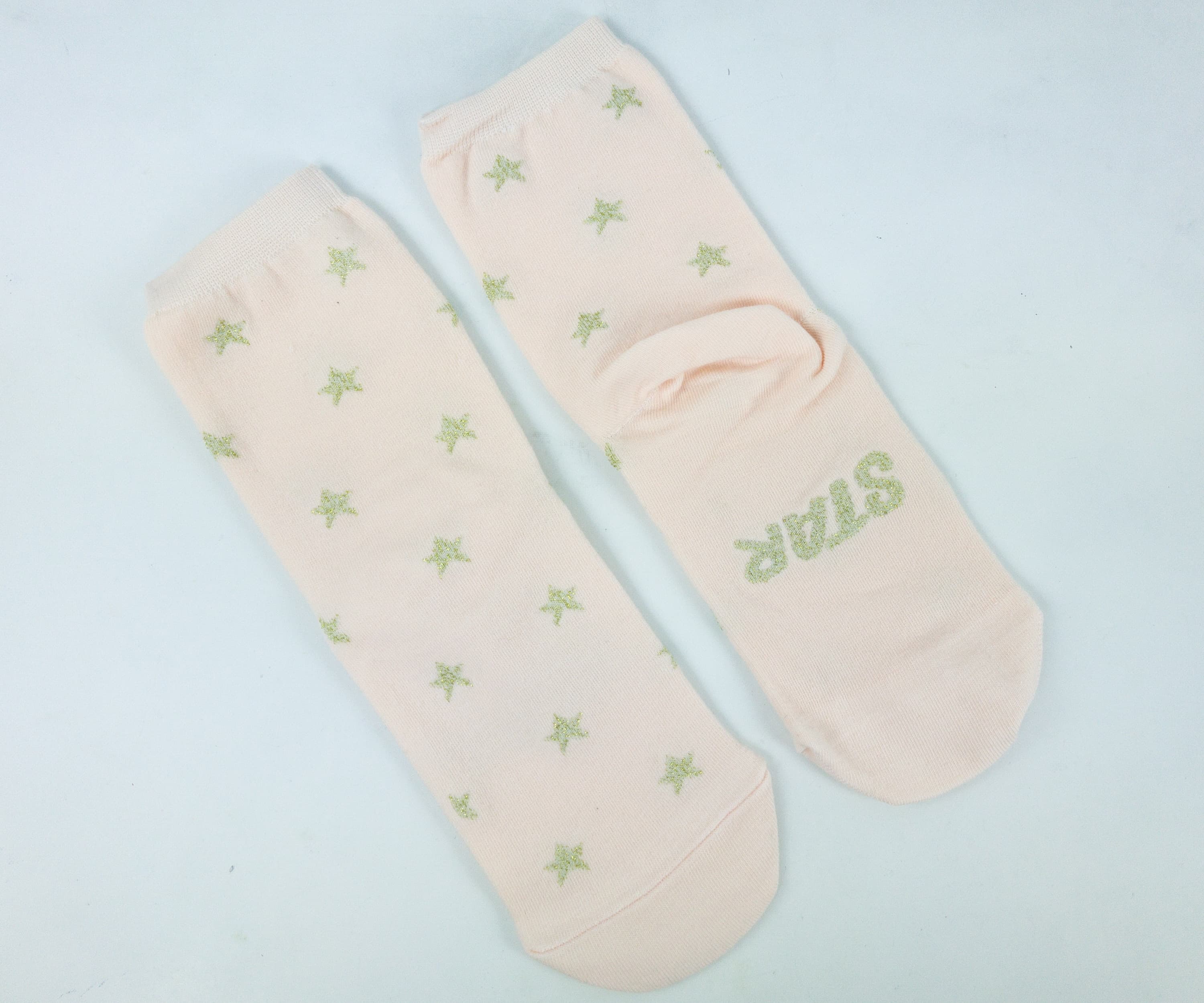 The cuffs, heels, and toes parts of the socks are just the same with the base color, which has a light pink hue.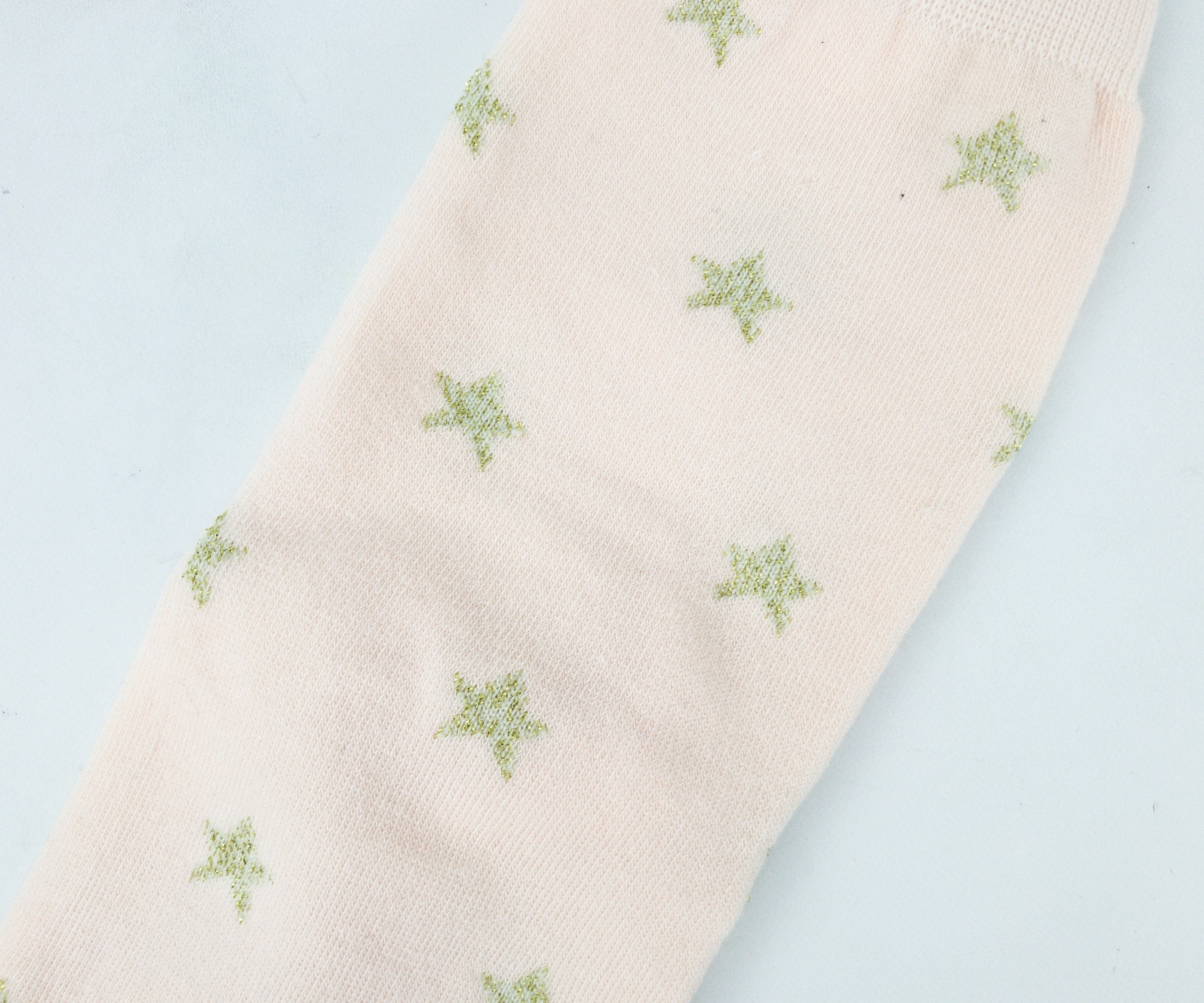 The pair also has gold-colored and shimmering stars all around, just the same color with the words at the bottom.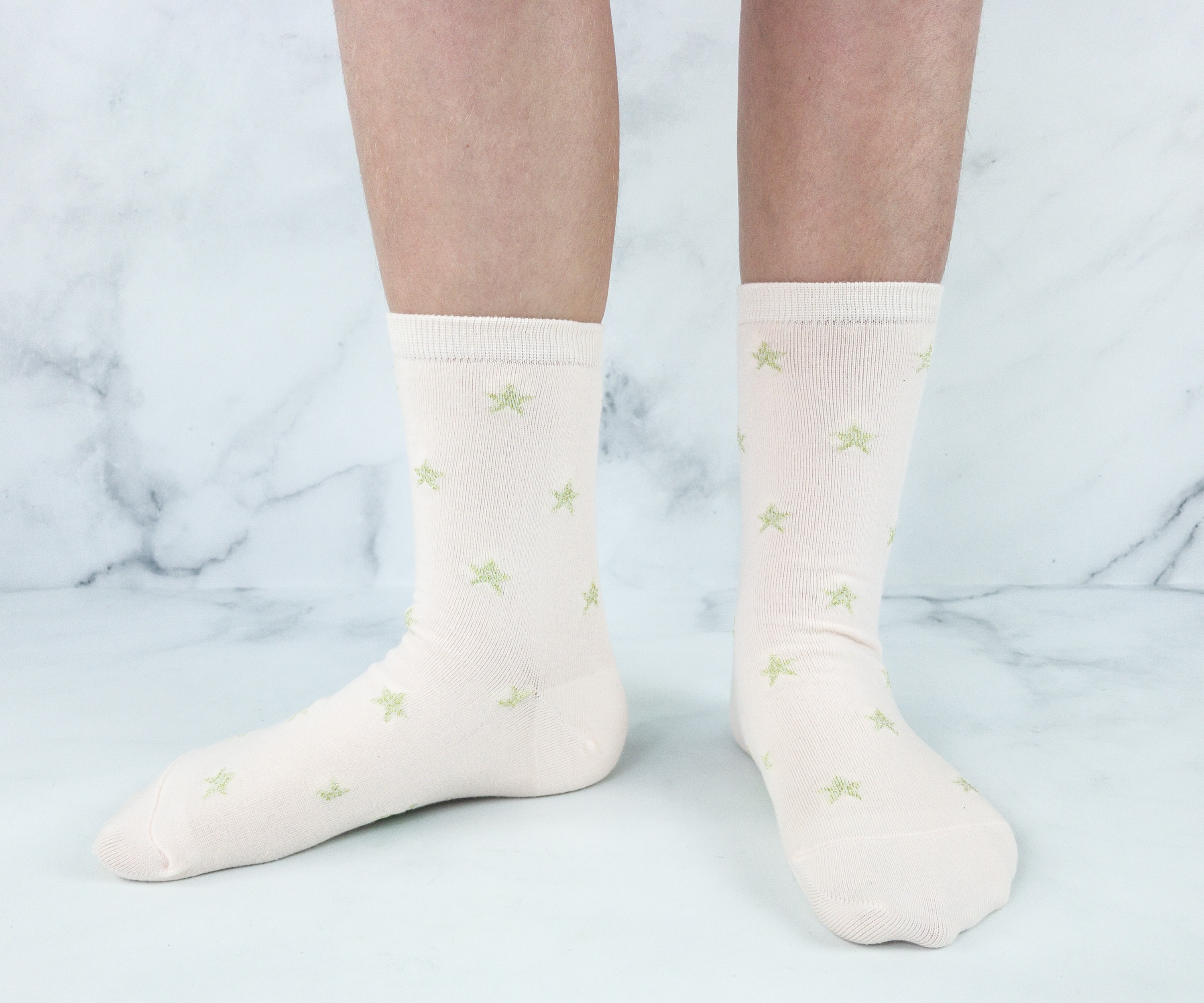 It feels comfortable and keeps the feet toasty!
The next pair looks fun, and it's a limited edition pair as well!
It's made with the same materials as the first pair, which are combed cotton, polyester, and spandex.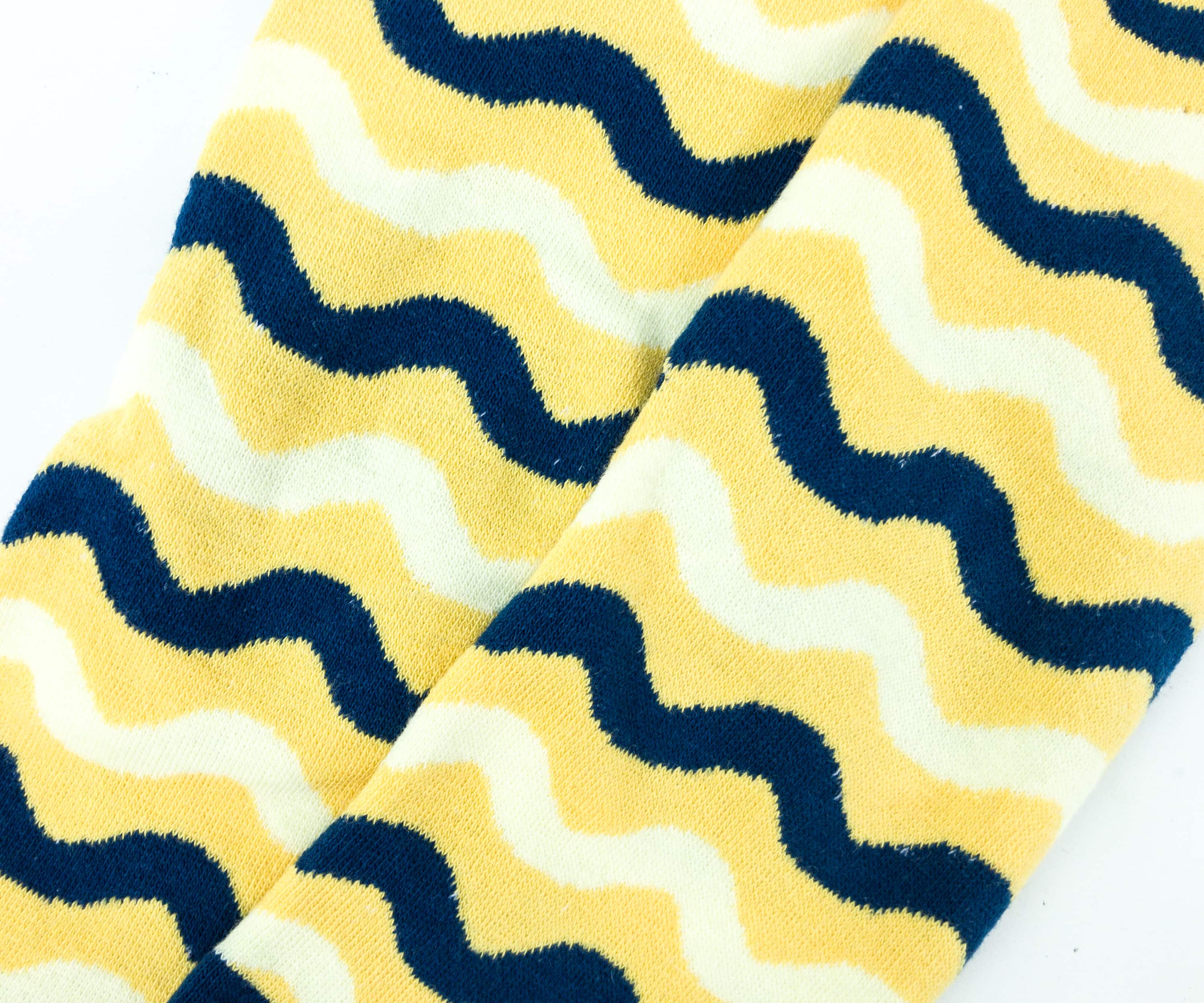 The base color for this pair is yellow, with wave patterns of blue and white.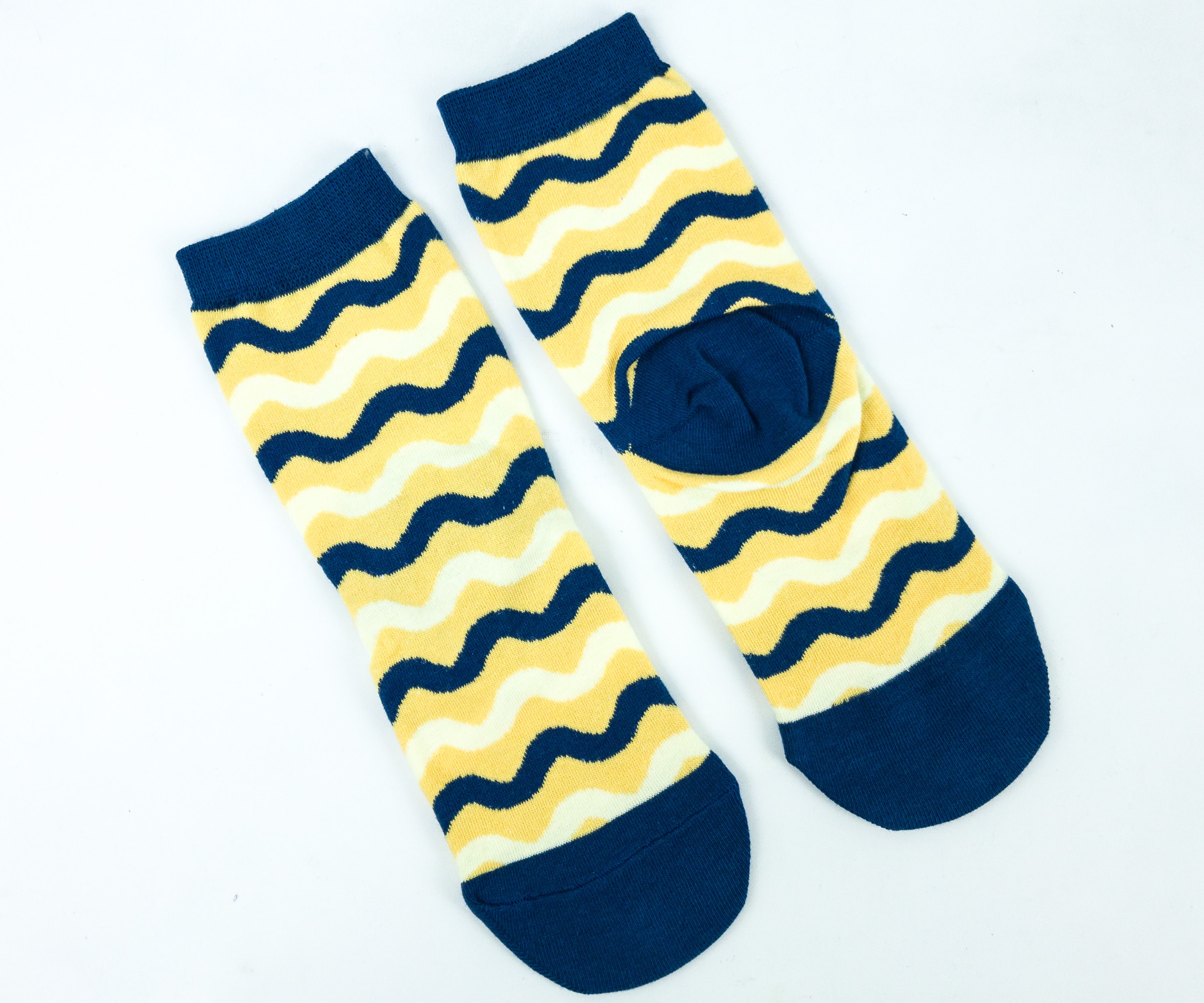 The cuffs, toes, and heels are all blue, the exact shade as the blue wave pattern.
It feels nice on the feet. What we like about these socks is that they keep the feet warm and comfy, plus the designs are unique and fun.
My kids love eccentric and uniquely designed socks, and this subscription perfectly falls in the category! Both pairs we received this month are soft, comfortable, and warm, the exact characteristics that they love about socks. Having too many socks is not a problem, we are more than willing to fill our closet cabinets with them if we keep on getting high-quality ones!
What do you think of this month's Say It With A Sock?