Pop In A Box is a monthly Funko POP! vinyl figure subscription. Every month, you will receive the number of POP! figures you order (starting at $9.99 per POP!).
In all seriousness, they have a totally awesome and exhaustive Pop tracker that you should sign in to use if you have any sort of Pop collection (we have quite a few). Shipping is always a flat $4.99 but you can get as many as 12 POP!s a month.
You can block Pops from being sent, rate pops in their tracker, and if you track your collection with their tracker and subscribe you will not receive any dupes. They do give away figures randomly to subscribers.
DEAL: Save 20% on your first $20+ order! No coupon required, just use this link to subscribe.
When you sign up you can add POP!s to your collection, thumbs up and down (never get a thumbs down, more likely to get a thumbs up). Everything that you Thumbs Down will be blocked, and you can pull them back out if your tastes/fandoms change. Thumbs Up will place the Pops on your Wish List.
I do find it fun and easy to do the thumbs up & down a couple times a week, and I suggest filling out your collection and blocking any POP!s you hate and marking any POP!s you really want before actually subscribing.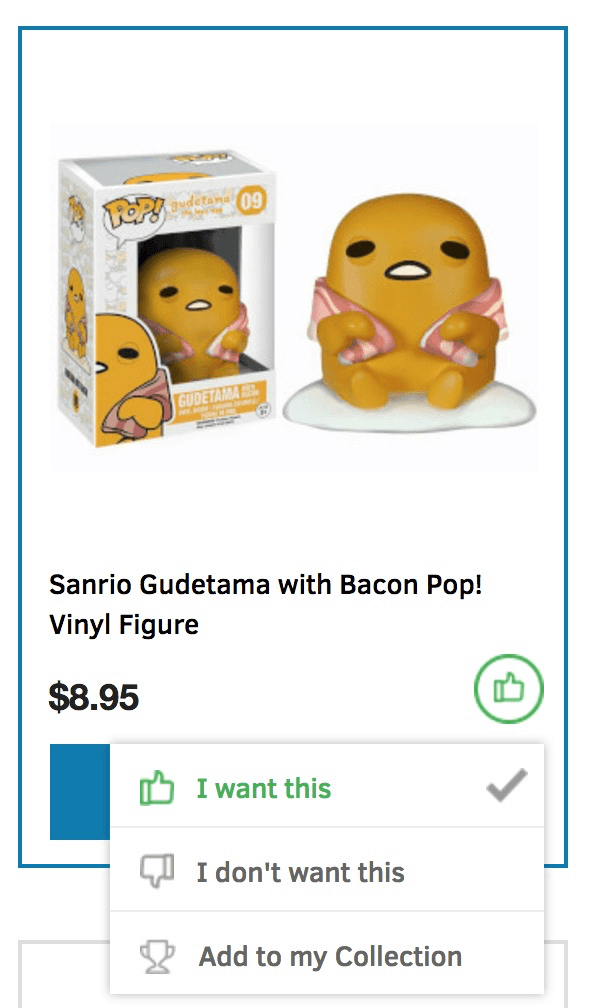 Once you're signed up you'll get a new pops email whenever they add new pops to the shop – and then you'll know it's time to do thumbs up/down.
Everything in my box!

Funko Pop! Rematch on the Supremacy #257 Star Wars Movie Moments Figure ($11.92) The first POP! in this box is already a blast as I got another Star Wars Movie Moments. My Wookie heart is rejoicing!

The Movie Moment I got is the Rematch on the Supremacy. From this line, you can also get Rey, Finn, Poe Dameron, Luke Skywalker, Kylo Ren, Chewbacca, BB-8, Rose, Porg, Supreme Leader Snoke, Praetorian Guard, First Order Executioner, and the Astromech droid BB-9E.

The POP! features the epic battle between Finn and Captain Phasma.

It also shows Captain Phasma with a gaping hole in her helmet which was due to Finn's attack!

Finn proved that he is a true believer of the Resistance! Aside from the depiction of this epic battle, I also love the small details from the destroyed spaceship.

Pop! Civil War #125 Captain America Vinyl Bobble-Head ($12.93) I had several Captain America POP! figures, and now I got his Civil War version.

Also from Civil War, you can get POP! versions of Iron Man, Falcon, War Machine, Winter Soldier, Black Panther, Agent 13, Black Widow, Scarlet Witch, Crossbones, and Giant-Man.
The POP! features Cap's third Avengers Uniform, with the star still in the middle of the blue, red and white suit.

At first, I was looking for his shield and wondered why he doesn't have it until I turned the figure around and found the celebrated shield hanging on his back!

The figure also shows Cap wearing his helmet. He then disposed his helmet after the battle at the HYDRA facility and he went on the run. He also removed the star from his uniform then.

Funko Pop! Mickey The True Original #455 Holiday Mickey Vinyl Figure ($8.76) Is it too early to receive a Holiday-themed POP!? I don't think so! Any POP! is welcome to our collection, especially if it's the iconic mouse!

And I am so happy to complete this set as I already got the Band Concert Mickey and the Plane Crazy Mickey! Yaaaas! ❤️️

Here's Mickey giving us the Holiday feels! He's wearing a red Santa hat, and a nice red and green scarf while holding a gift, in addition to his usual garb!

The figure has most of the usual details that can tell him apart from other mouse characters: red shorts with his adorable tail sticking out, yellow shoes, and white gloves, and of course, those iconic ears!

Mickey is ready for the celebrations, and this POP! also serves as a good reminder that the holidays are nearing!

Here's everything that I got this month and they're all looking great. Well, everything's from Disney!
I got another Movie Moments POP! and that alone makes this month's box fantastic! I love getting bigger POP!s and definitely, this line is a great avenue to get awesome movie scenes in POP! figures form. Also, getting Captain America in his third Avengers uniform is awesome, so as being able to complete all the Mickeys from The True Original 90 Years line! Now, it's time to update my tracker so that I won't get dupes and get another set of awesome POP!s that I have never seen or had before!
Have you tried Pop In A Box?