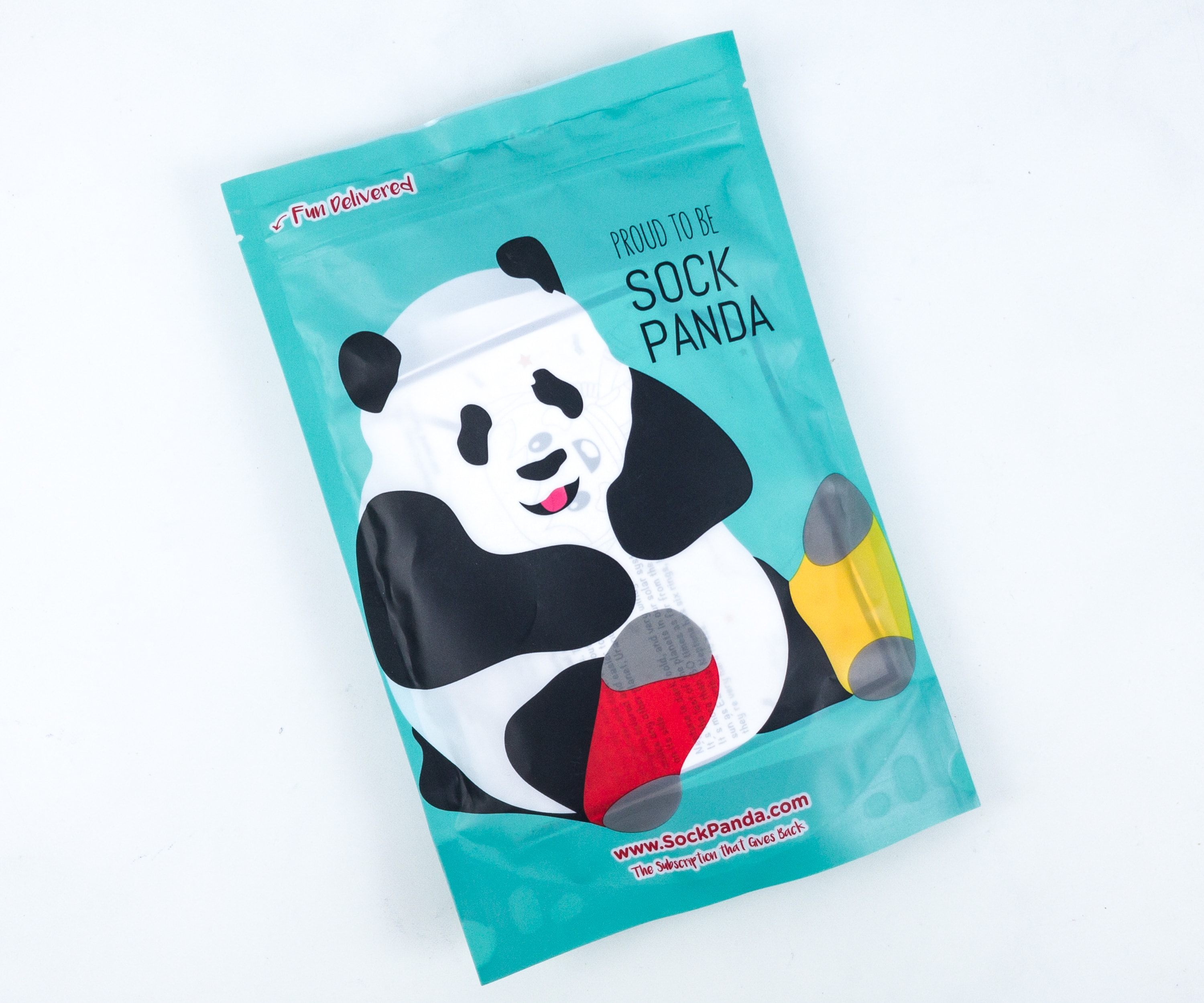 Panda Pals is a play and learn monthly sock subscription for kids. It's a great way to refresh your kid's sock drawer, and it brings a lot of fun, too.
 DEAL:Save 15% on your subscription. Use coupon code BESTGIFT15.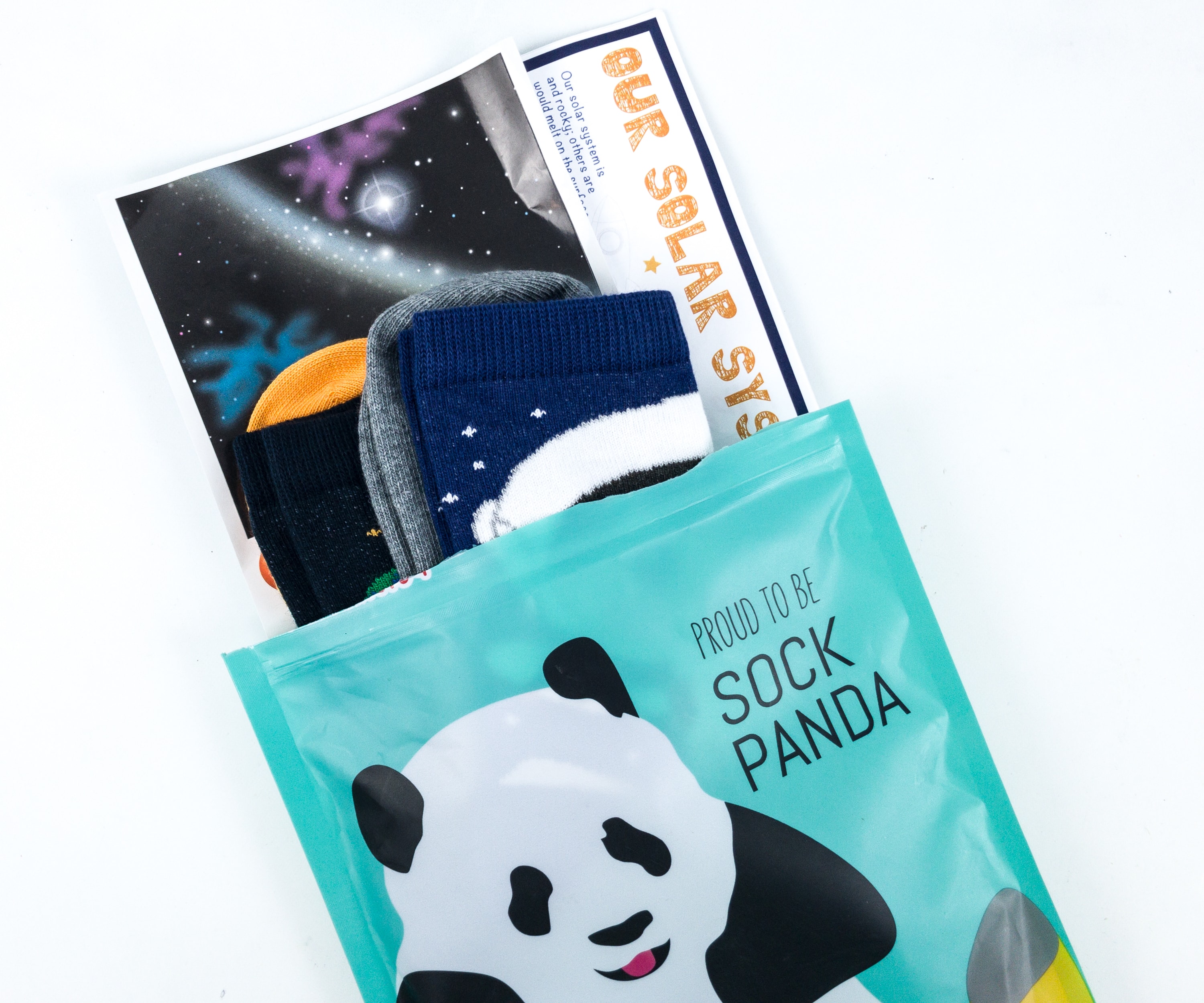 All the items come in a pouch instead of a box, and this pouch features a cute panda drawing.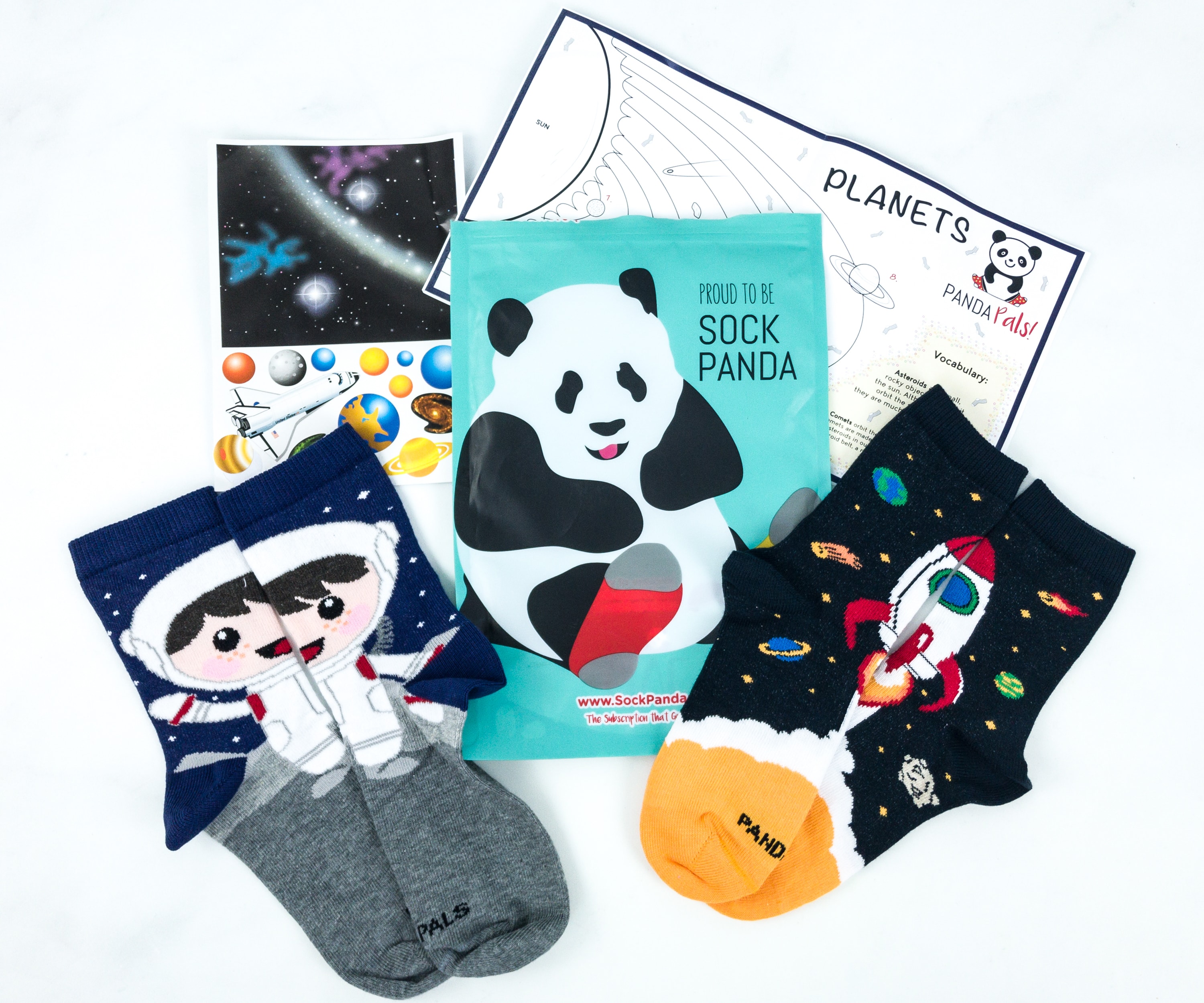 Everything in my June 2019 box!
There's also a Panda Pal sheet every month! This month's sheet introduces us to the solar system. It features the different planets and their characteristics.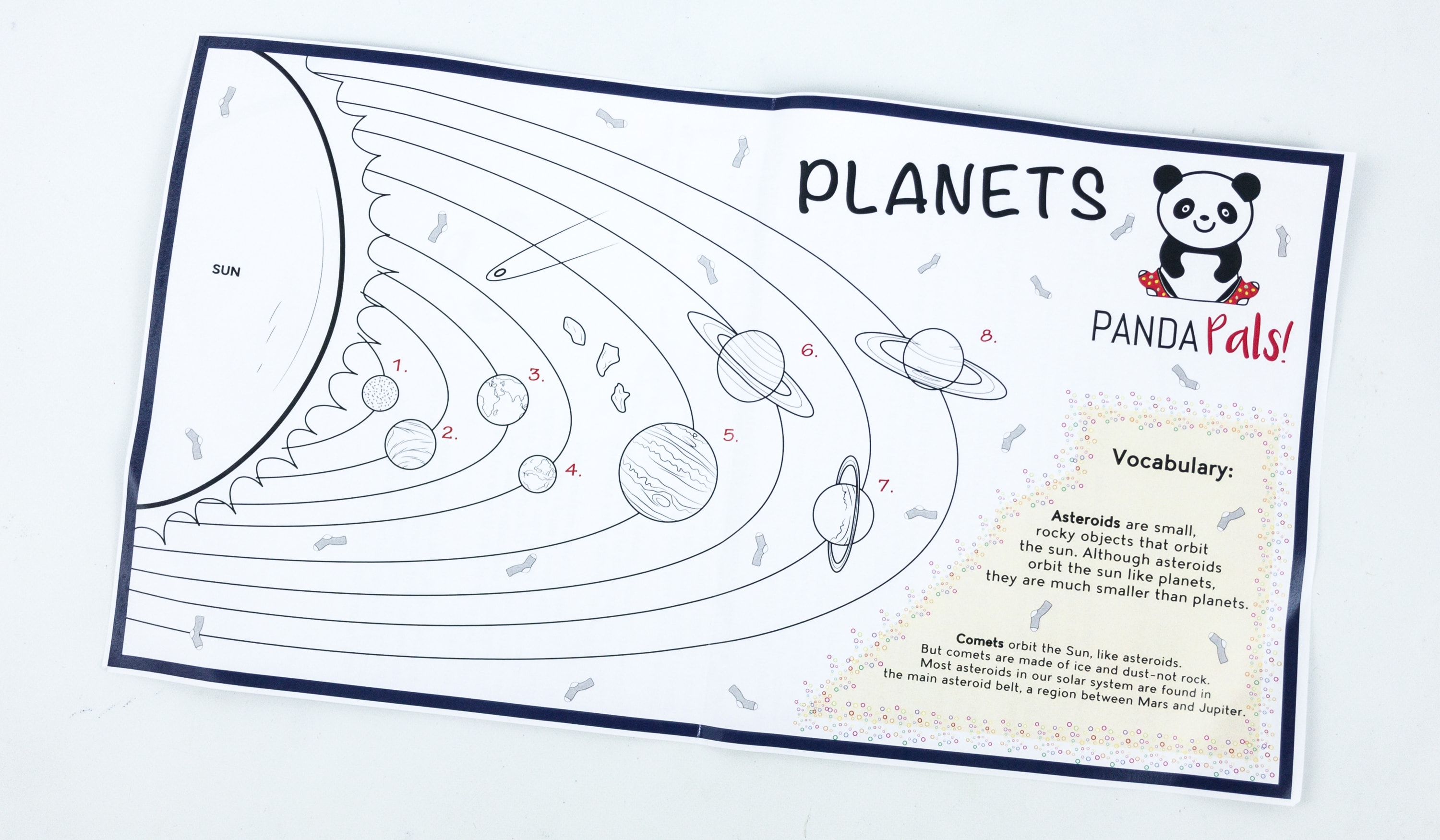 At the back of the sheet is an illustration of the solar system that the kids can color, plus some vocabulary words.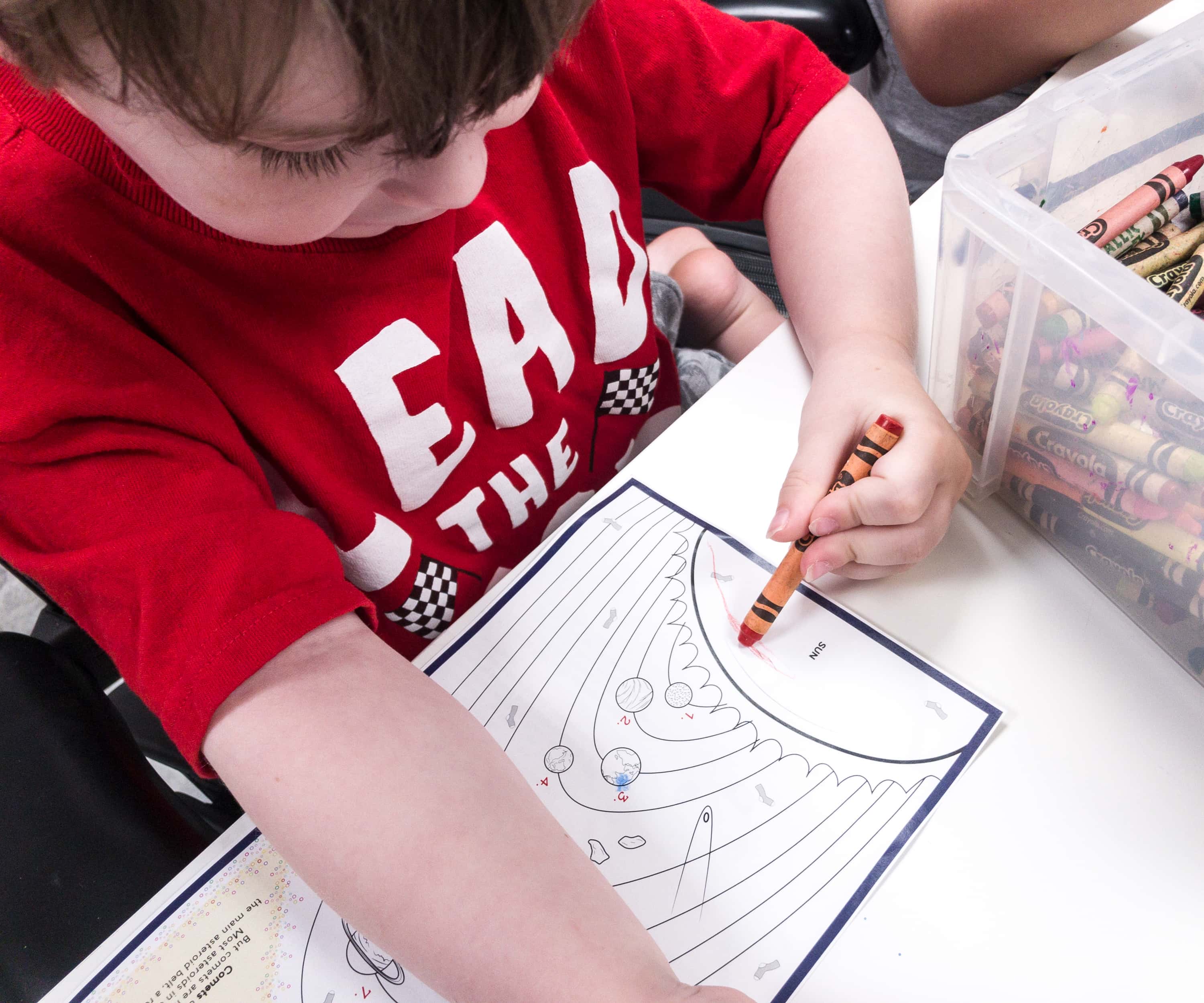 My son colored the sheet right away! It was fun!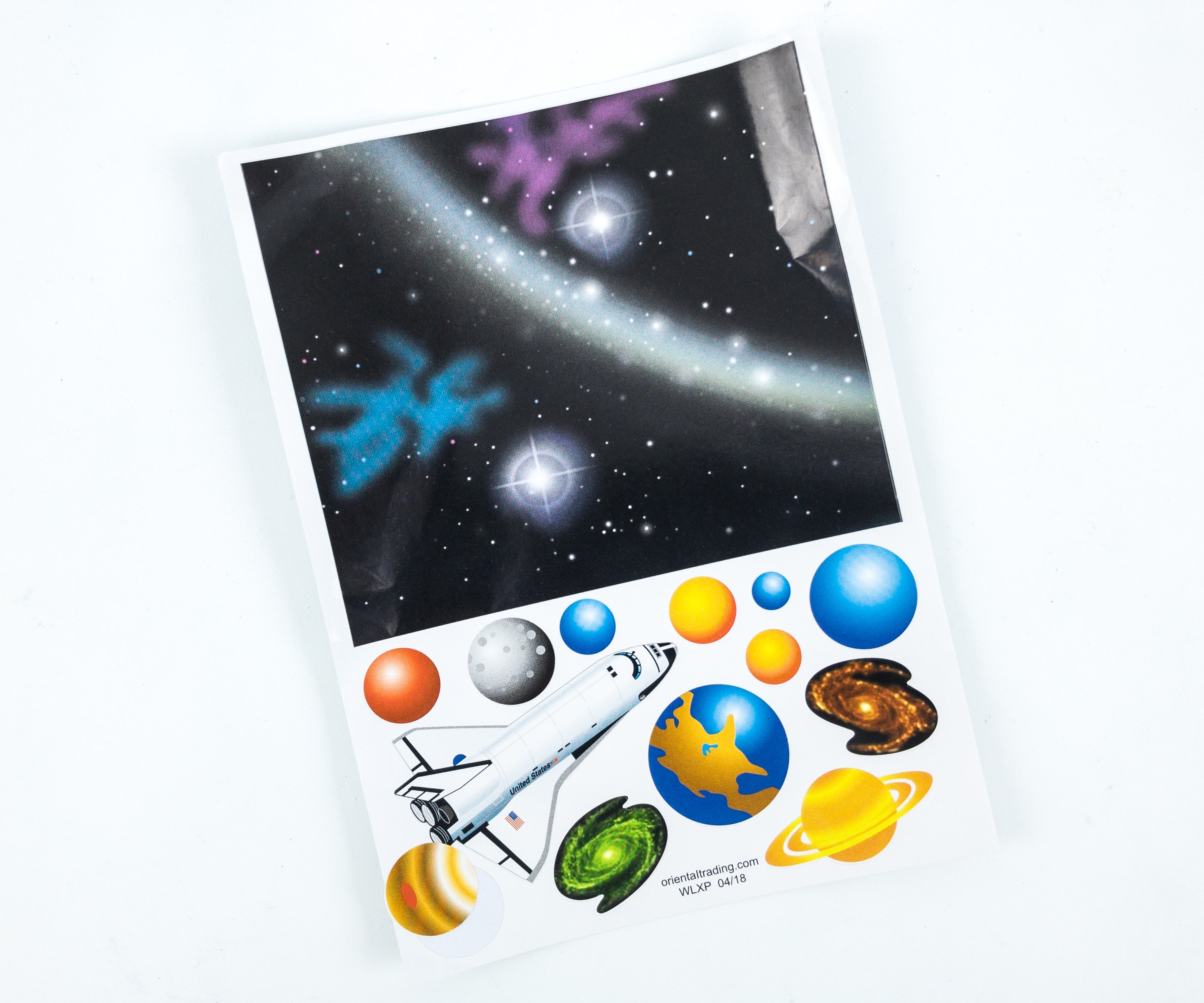 Each package from Panda Pal includes a cute bonus item. This month's box, we received a variety of space-related stickers.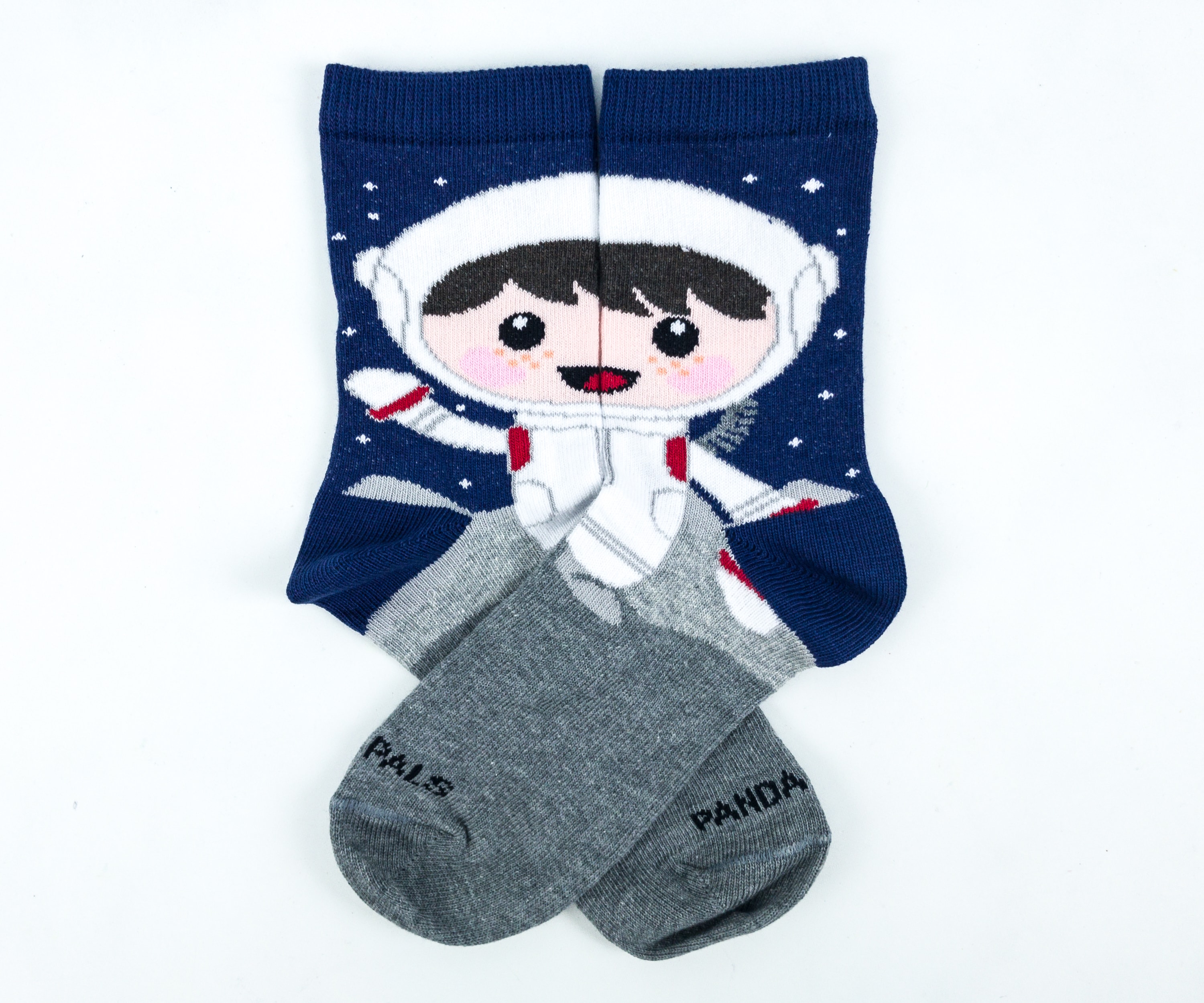 This first pair of socks goes well with this month's space theme. The foot and toe parts are in gray, which represents the moon. The upper part's base color is dark blue, with scattered white stars.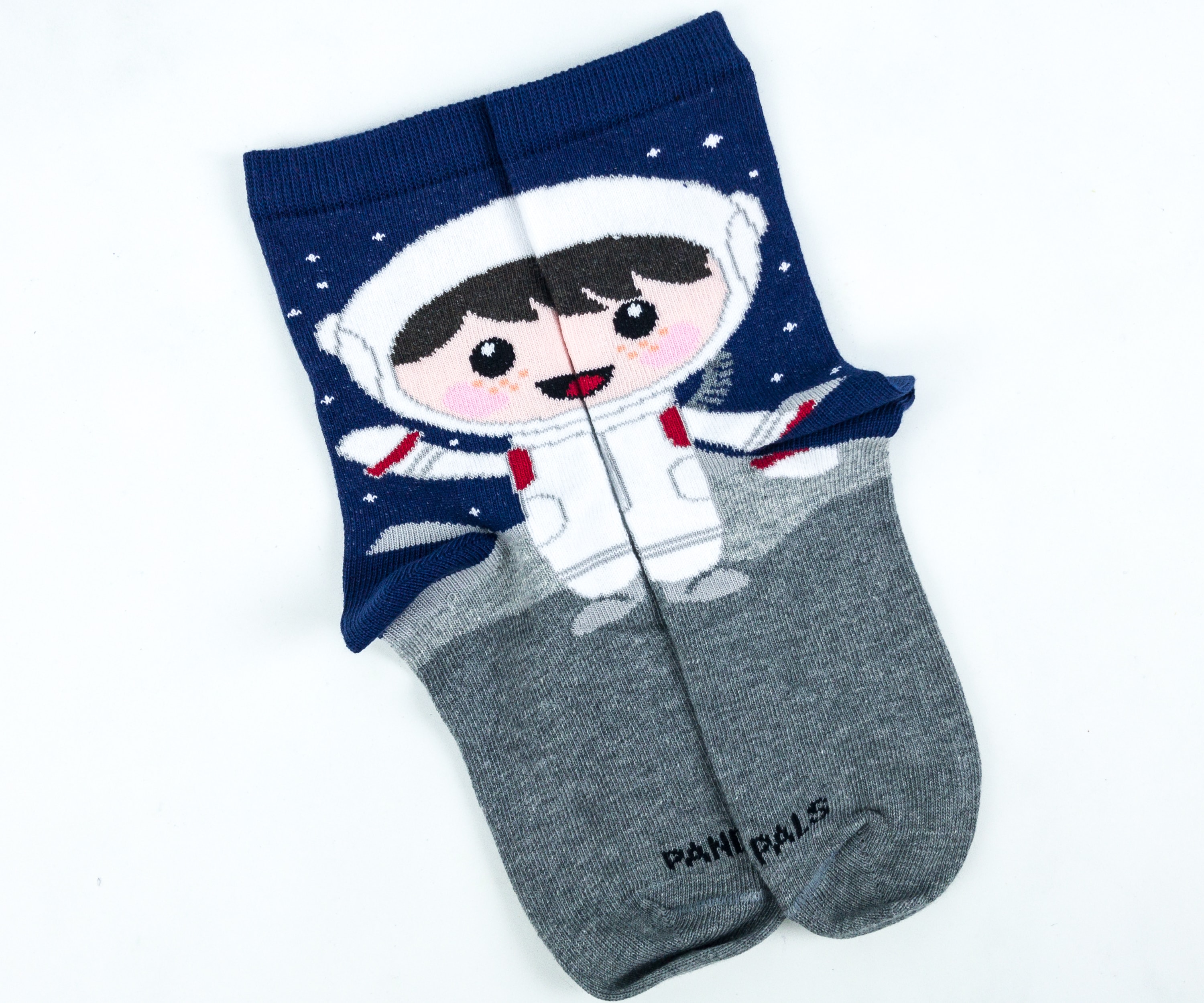 Each sock also features a cute astronaut. This came just right in time for the 50th anniversary of Apollo 11 Moon Landing!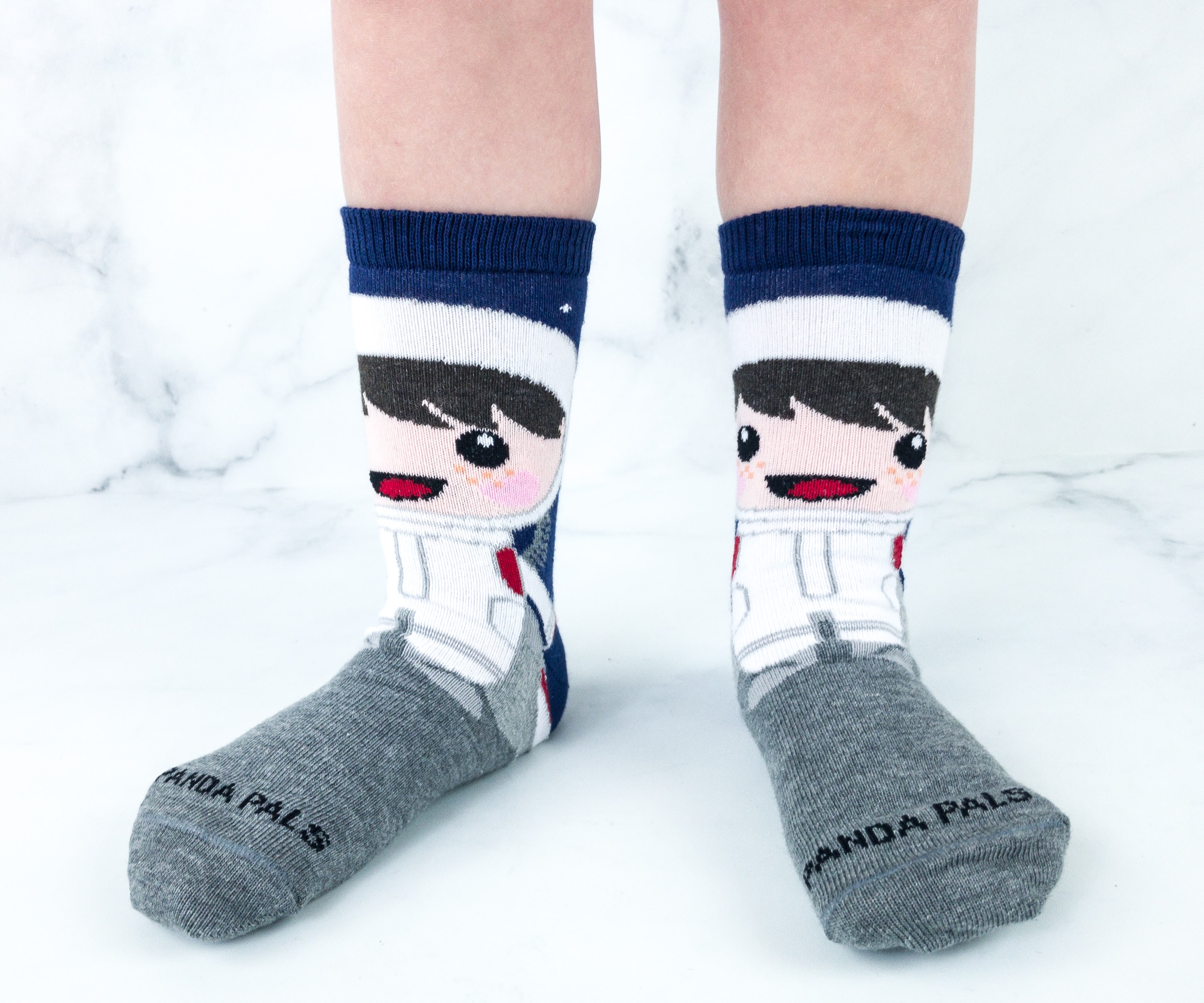 The socks fit my son well. They're comfortable to wear and they don't easily slip down.
The next out-of-this-world pair features a space rocket!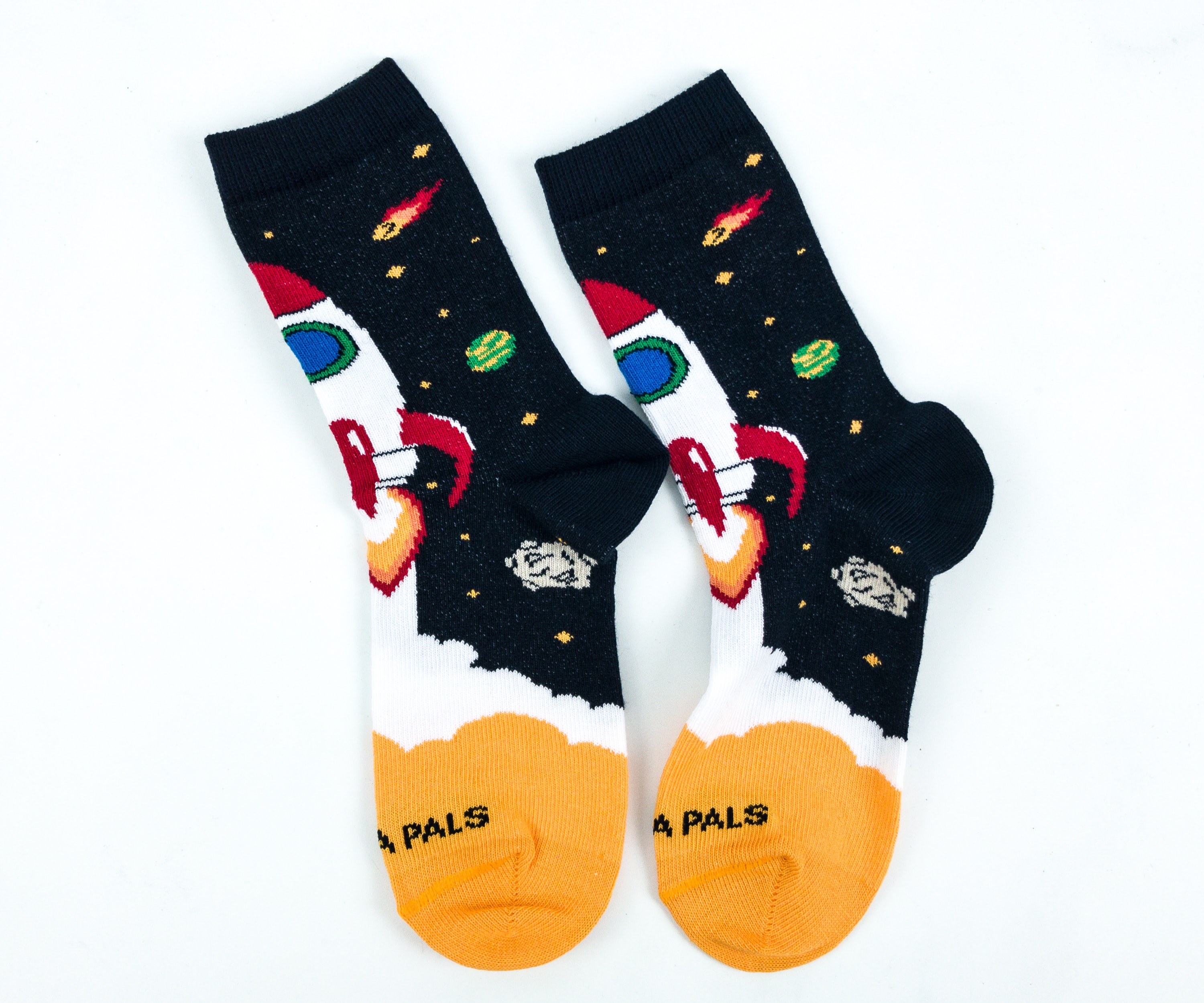 The toes are in mustard yellow, while the rest of the socks have a black base color. There are also various celestial bodies all over.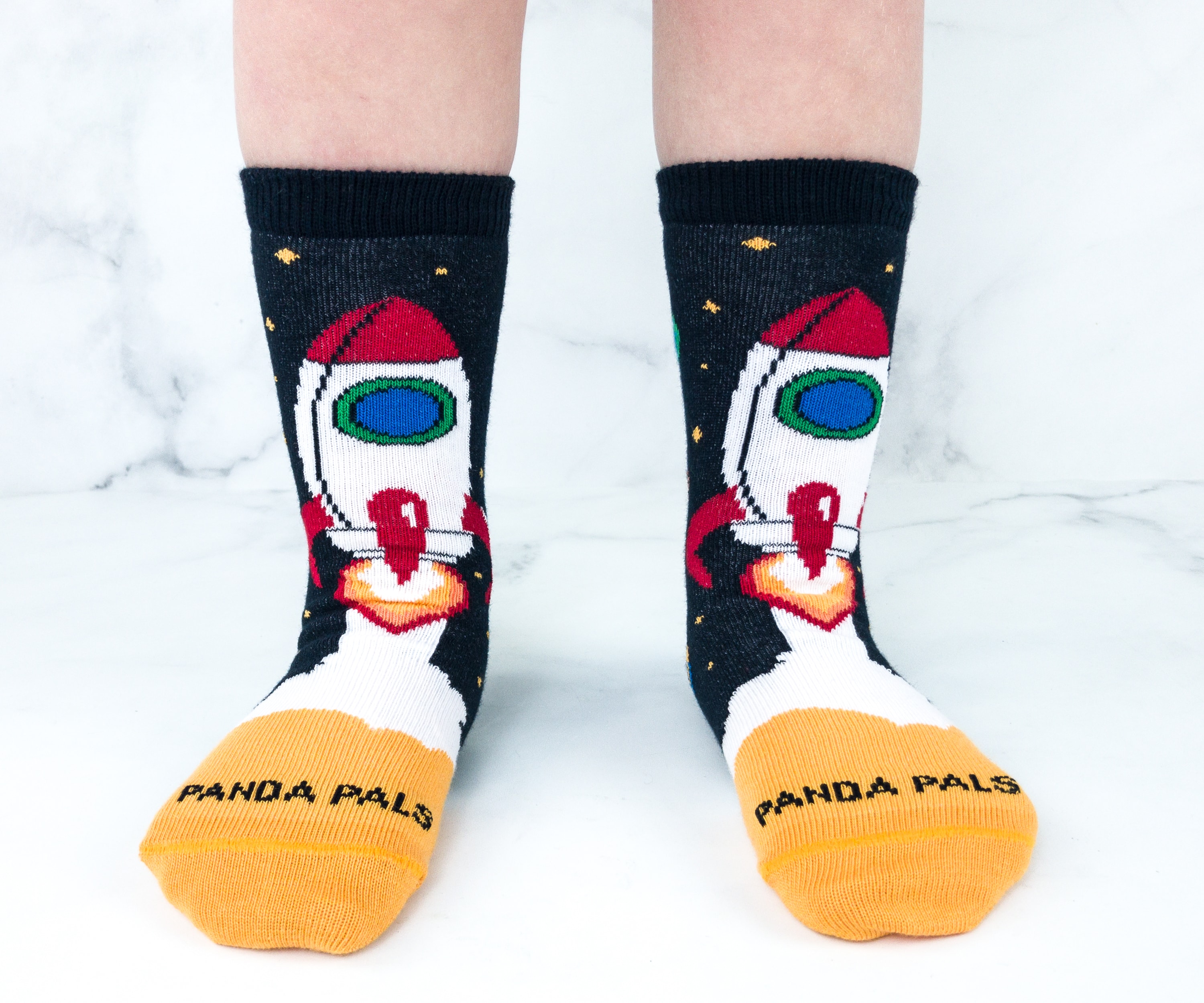 They look SPACEtacular! Like the first pair, they're soft, breathable, and comfortable to wear.
Panda Pals is a fantastic subscription and one that my kids always look forward to because of the fun activities and cool socks they bring! My kids love learning about space, that's why this month's theme was a sure hit. The activity is simple yet enjoyable, and it's also easy to bring on the go in case kids need something to be busy with during long drives and waiting times. As for the socks, they're always high-quality and well-designed. Based on past socks we've received, I can say that they're durable and they don't easily slip down even when they've been washed for many times!
Have you tried Panda Pals?