Owl Post Books is a fun and interactive monthly book subscription for kids. Each month, subscribers will receive an Imagination Box with 3 books that fit into their age range and fits into a fun monthly theme, and includes a unique themed toy and a theme card!
Owl Post Books has Imagination boxes for ages 0-3, 4-7, and 8-12. This is the Imagination Box for 4-7 years old.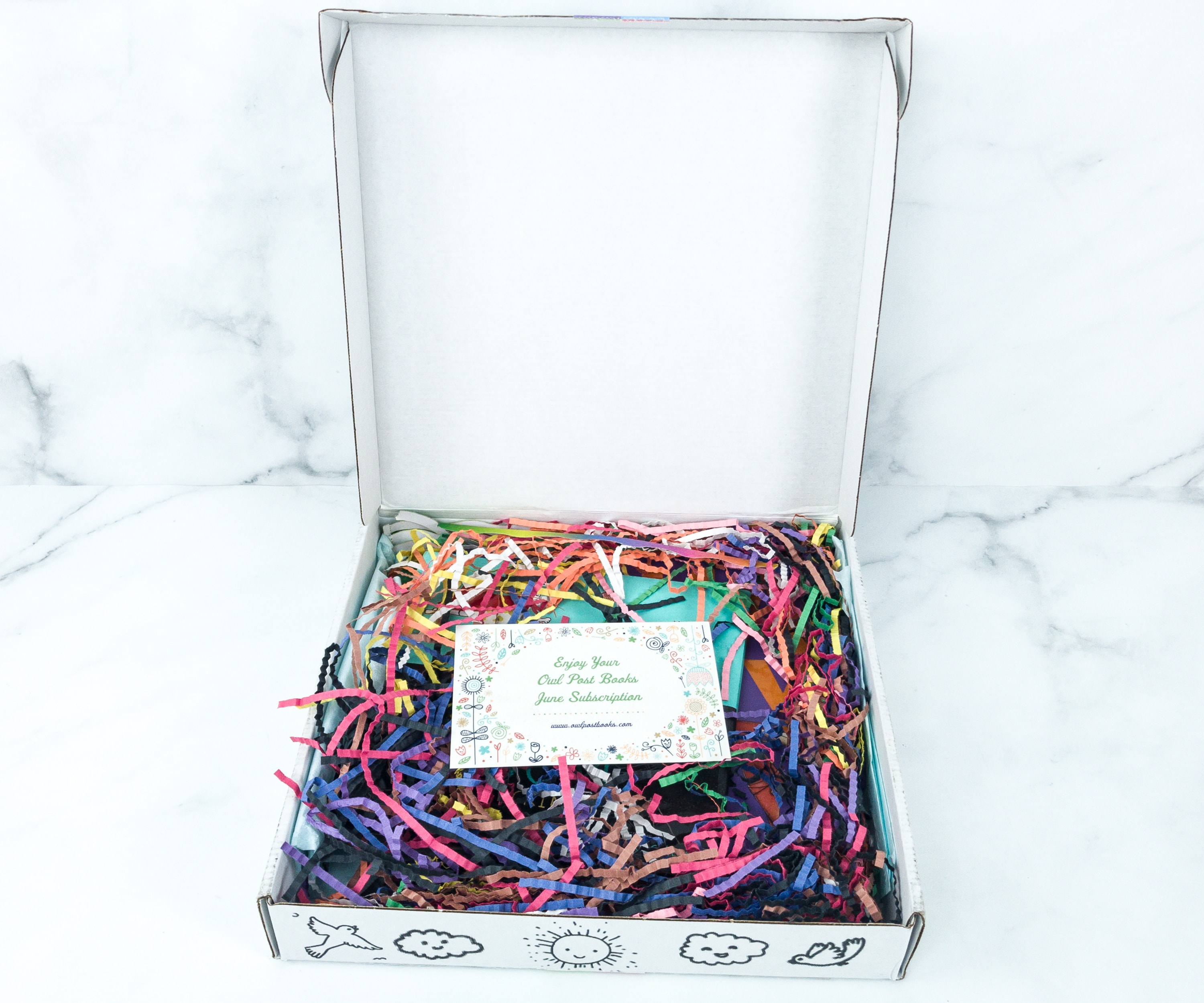 The box was filled with colorful squiggles!
The info card is just as colorful. It doesn't have a list of the items though, just a short message from Owl Post Books.
Everything in my box!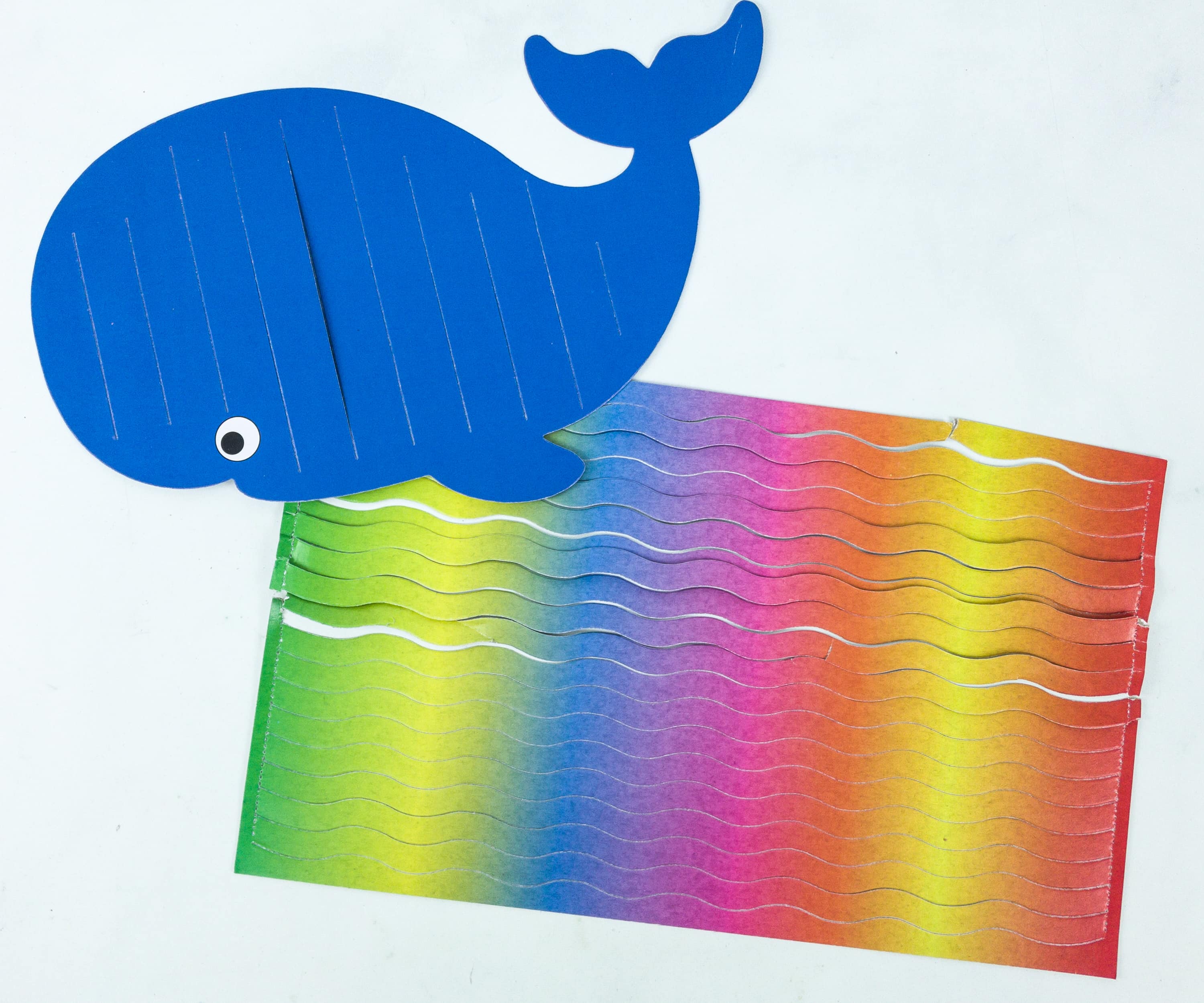 Each box from this book subscription includes a toy or item that is in line with the book's theme. We got a blue paper whale, and a rainbow-colored sheet that can be cut into waves.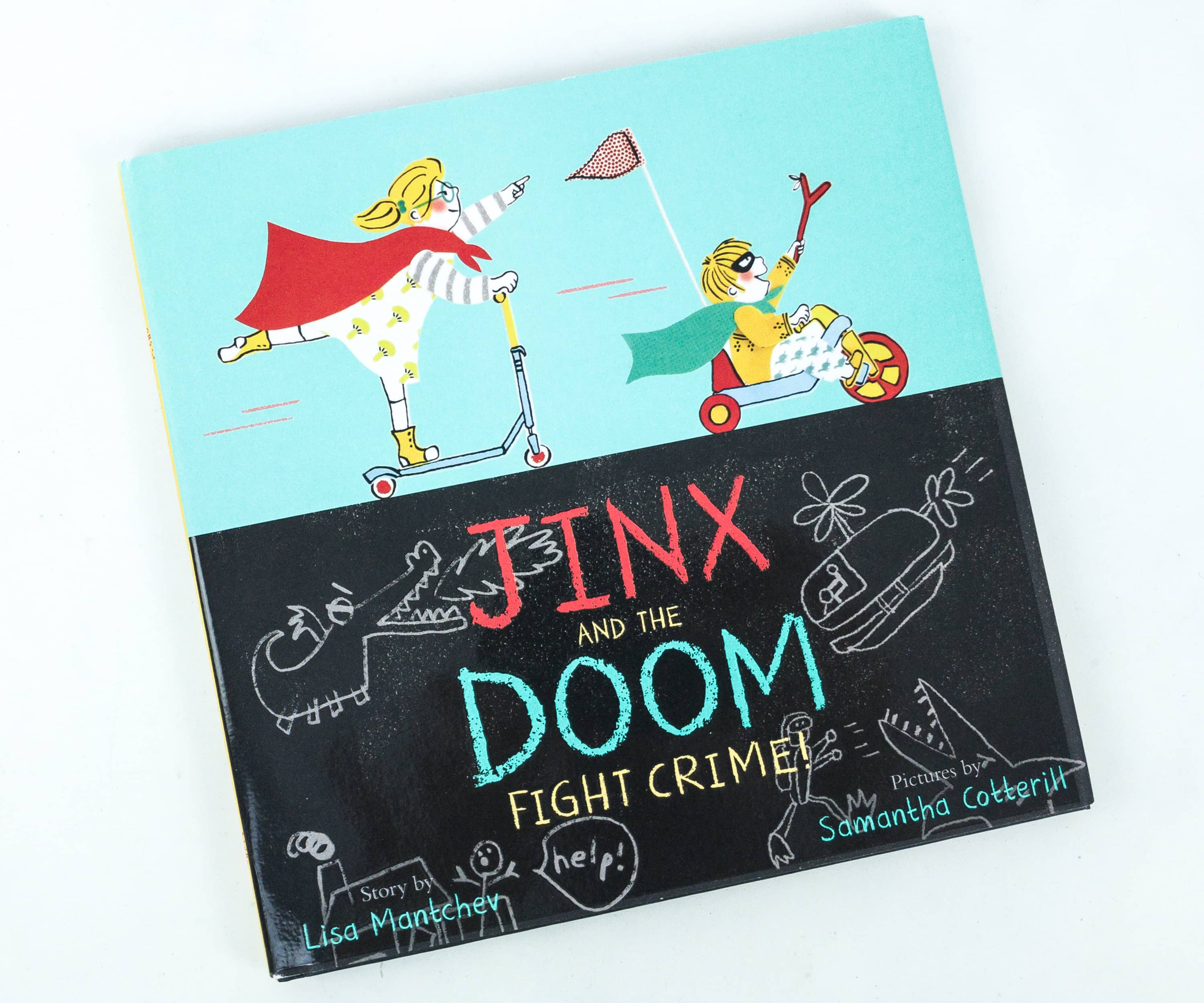 Jinx And The Doom Fight Crime by Lisa Mantchev ($14.34)
Jinx and her little brother, the Doom, are pretty typical kids—except when they turn into superheroes and fight crime—in this relatable celebration of siblings and imagination by the author of Strictly No Elephants.

A typical day for Jinx and the Doom looks like this: wake up, eat breakfast, brush teeth—then FIGHT CRIME! These rambunctious kids used to fight each other, until one day they realized that they could use their powers for good instead of evil. So now they protect the planet! Defend the innocent! And then stop to have lunch.

Bright cut-paper, comic book–style illustrations highlight the power of imagination and the joy of having a sibling to play with.
There are some adorable chalk drawings at the back cover!
The story is about Jin and her little brother Doom, and how they turned their fights into a team that fights crimes together!
The drawings are in comic book style, while the vocabulary used is simple enough for young readers.
The story teaches the kids about the importance of teamwork and that it's better to get along with each other, and not fight!
Ninja Bunny: Sister Vs. Brother by Jennifer Gray Olson ($11.89)
A hilarious new Ninja Bunny adventure featuring a humongous carrot, sibling rivalry, and a pair of ninjas who make a super awesome team.

Ninja Bunny has faced incredible danger! He has demonstrated all the skills of a super awesome ninja: impressive strength, amazing bravery, extreme sneakiness!

But when he embarks on a new mission to find the Golden Carrot of Awesomeness, he meets his biggest challenge yet—his annoying little sister! She insists on tagging along, and she insists that she is a ninja bunny, too. Not possible. Will she ruin Ninja Bunny's chance at finding the world's largest carrot? Or might she actually possess a few ninja skills of her own?
This book had us at its title. Bunnies in ninja costumes are fantastic!
The flap of the book jacket lists down all of Ninja Bunny's skills. The question is that if it's a match for his little sister.
The drawings are cute and animated!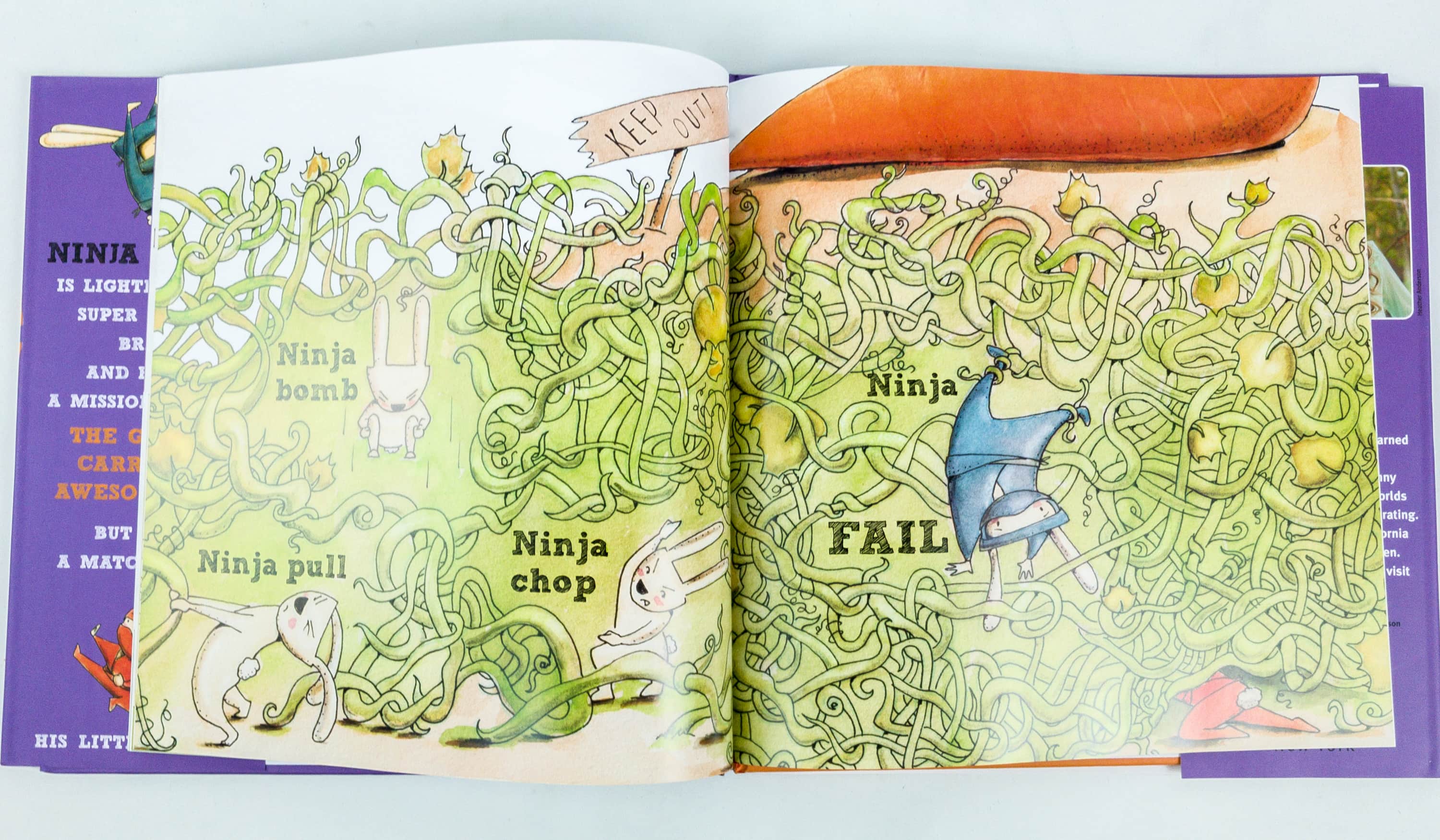 Like the first book, it teaches us that it's always better when we do things together and help each other!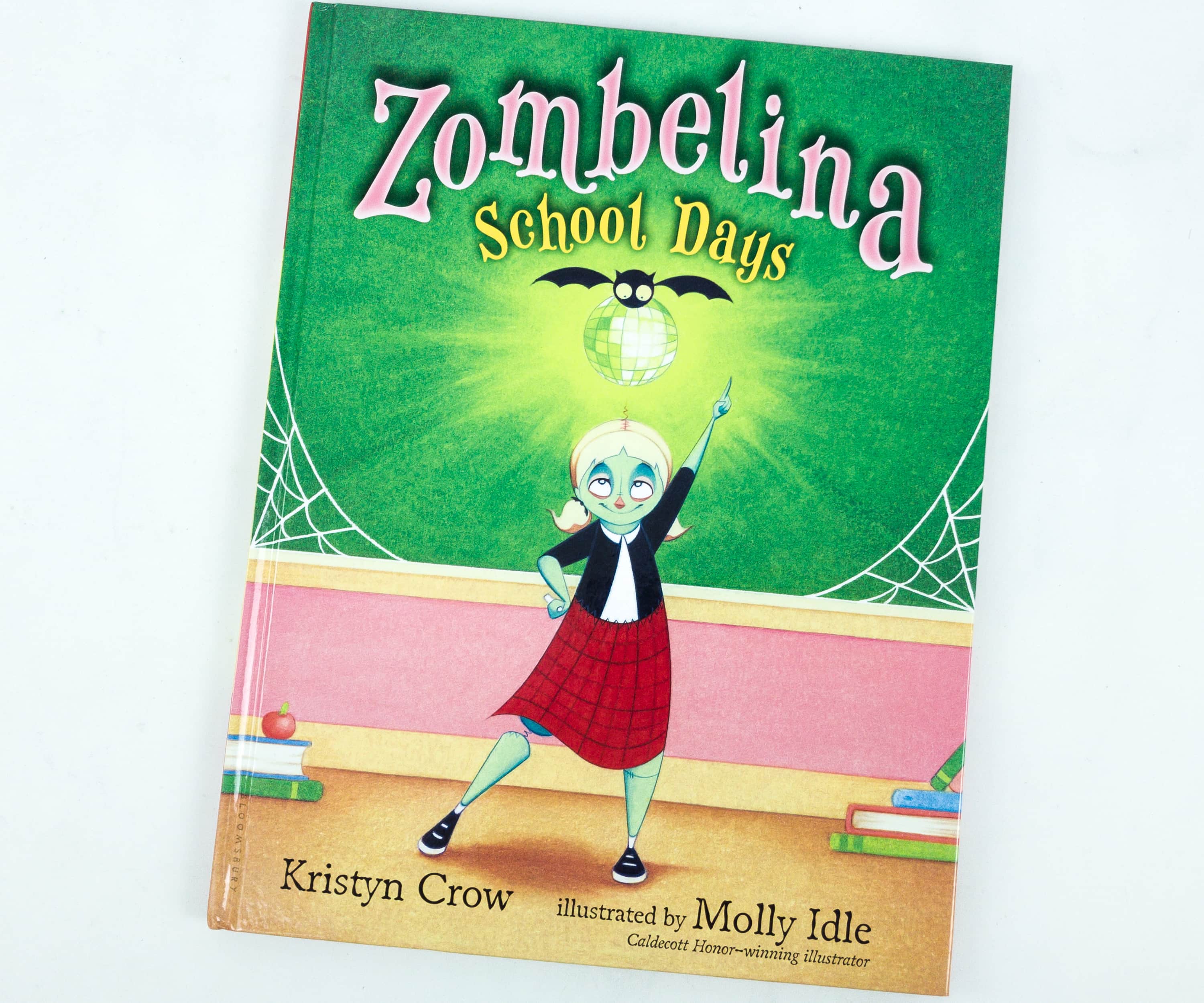 Zombelina School Days by Kristyn Crow ($15.25)
Zombelina loves to dance, and going to school is just as fun! She leaps on the bus and twirls down the aisle. In class she raises her hand high in the air, even if sometimes it falls under her chair.

When it's time for show-and-tell, Zombelina can't wait to share her hip-hop moves, but a new student named Morty has his own case of stage fright . . . something Zombelina knows how to fix. She has the perfect idea to make Morty feel welcome: a big rockin' dance party!

After all, friends who dance together, stay together!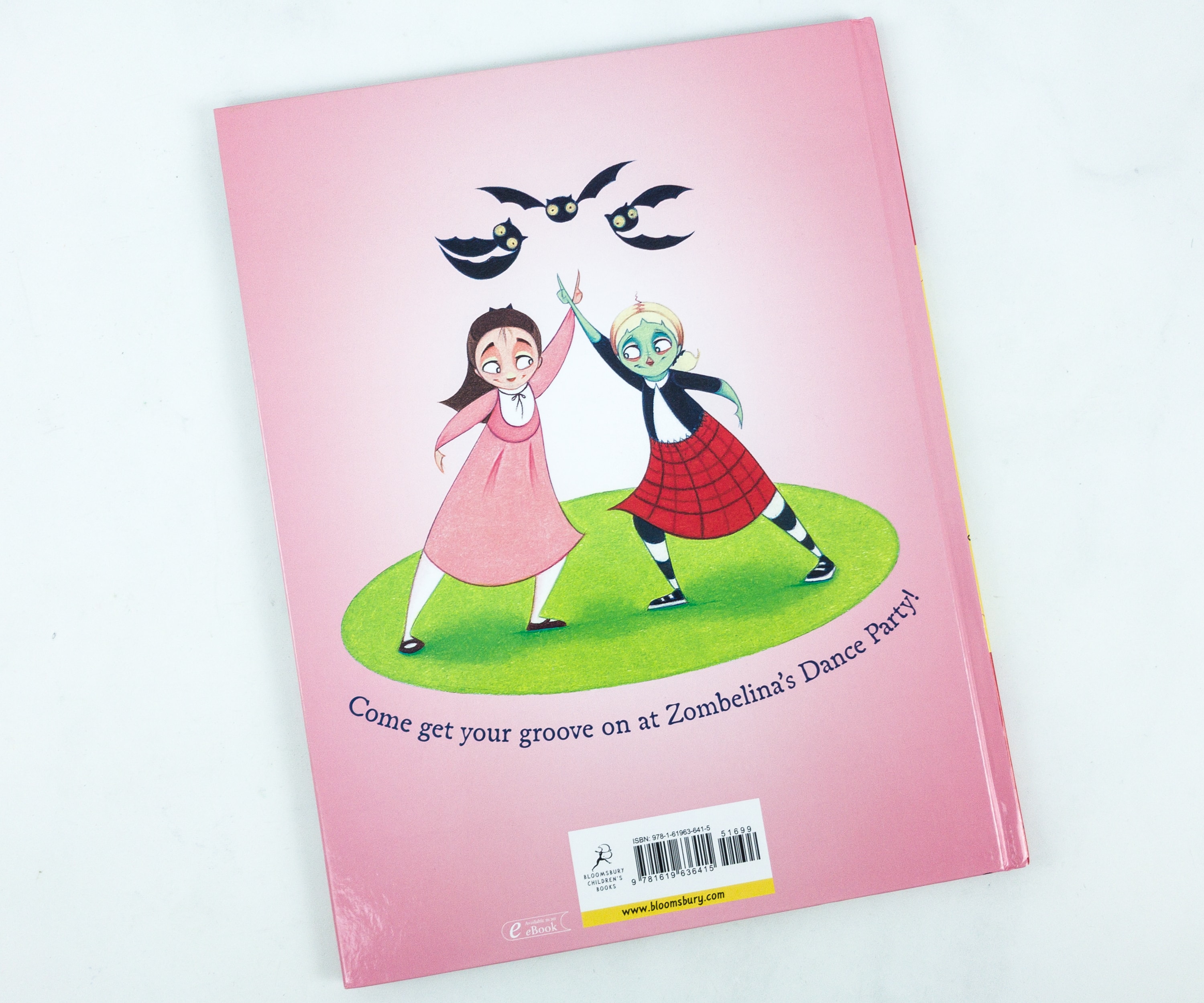 Both the front and back cover give us a glimpse of Zombelina's love for dancing!
The groovy zombie met a new student who has big stage fright, and she just knows the solution to his problem!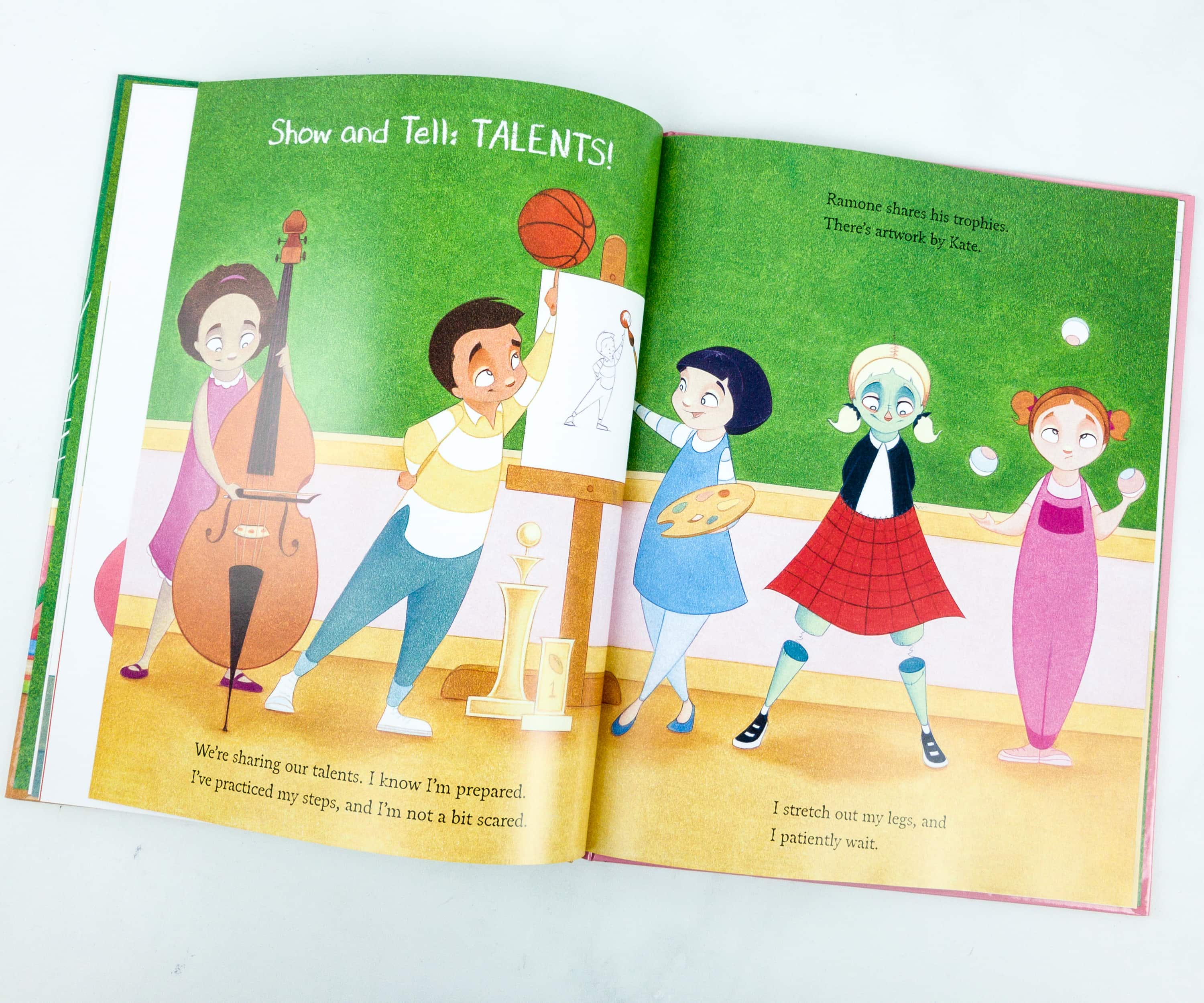 Morty is the new student who is afraid to show what he's got, so Zombelina had this big idea for him: to have a big dance party! The story teaches the kids that instead of judging others, it's better to give them a chance by knowing them, what they want, and what they're good at, to fully understand them!
The books this month are all beautiful, and they have the same lesson: understanding one another, whether it is family, siblings, or even friends! My kids' favorite is Zombelina's story and how she helped a new friend. Aside from the well-written and kid-friendly stories, we also appreciate the fantastic illustrations! All in all, my kids had a good time reading these books and we're definitely looking forward to more new titles in the coming months!
What do you think of this month's box? Let us know your comments!
Visit Owl Post Books Imagination Box to subscribe or find out more!