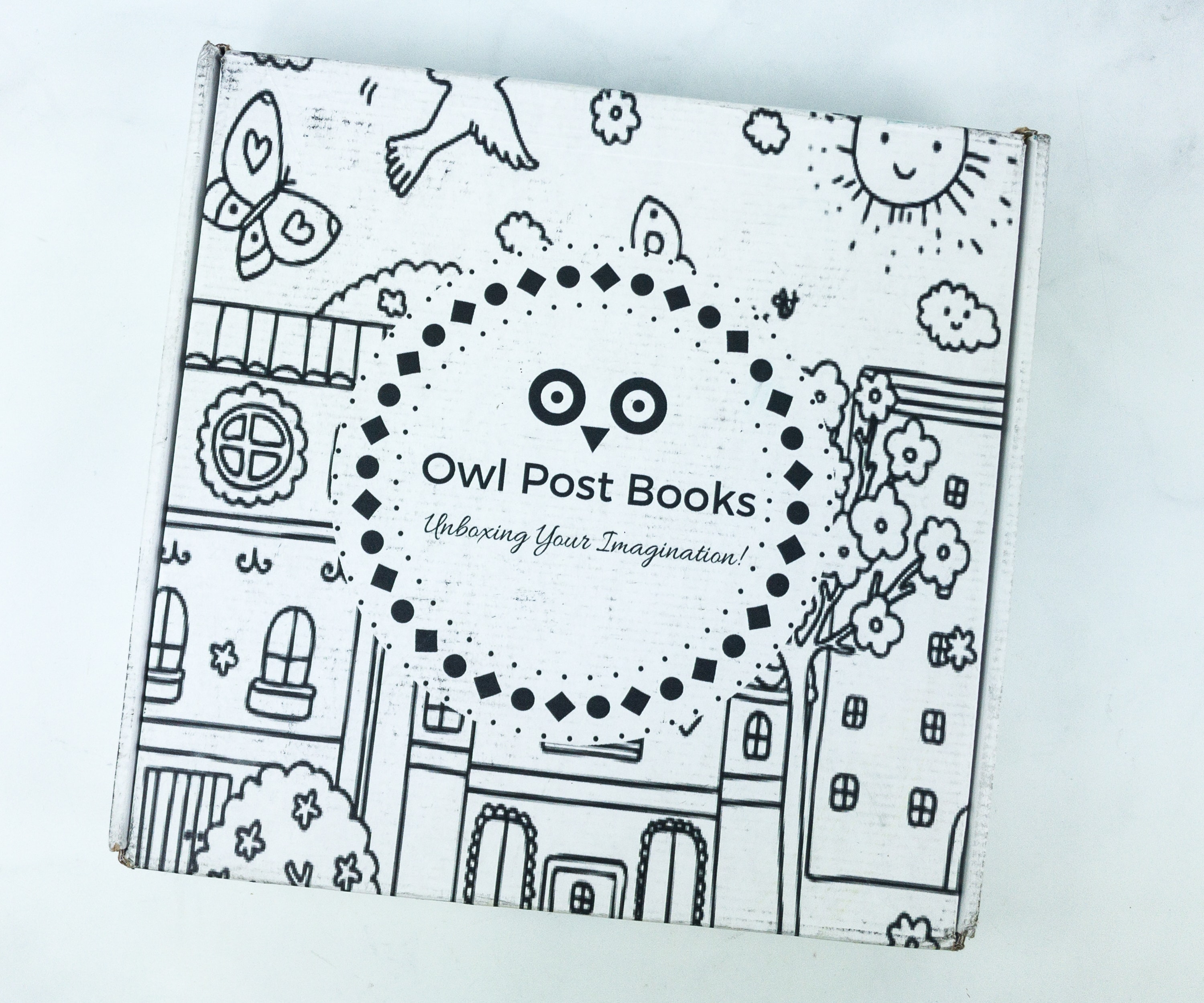 Owl Post Books is a fun and interactive monthly book subscription for kids. Each month, subscribers will receive an Imagination Box with 3 books that fit into their age range and fits into a fun monthly theme, and includes a unique themed toy and a theme card!
Owl Post Books has Imagination boxes for ages 0-3, 4-7, and 8-12. This is the Imagination Box for 4-7 years old. 
The box was filled with colorful squiggles!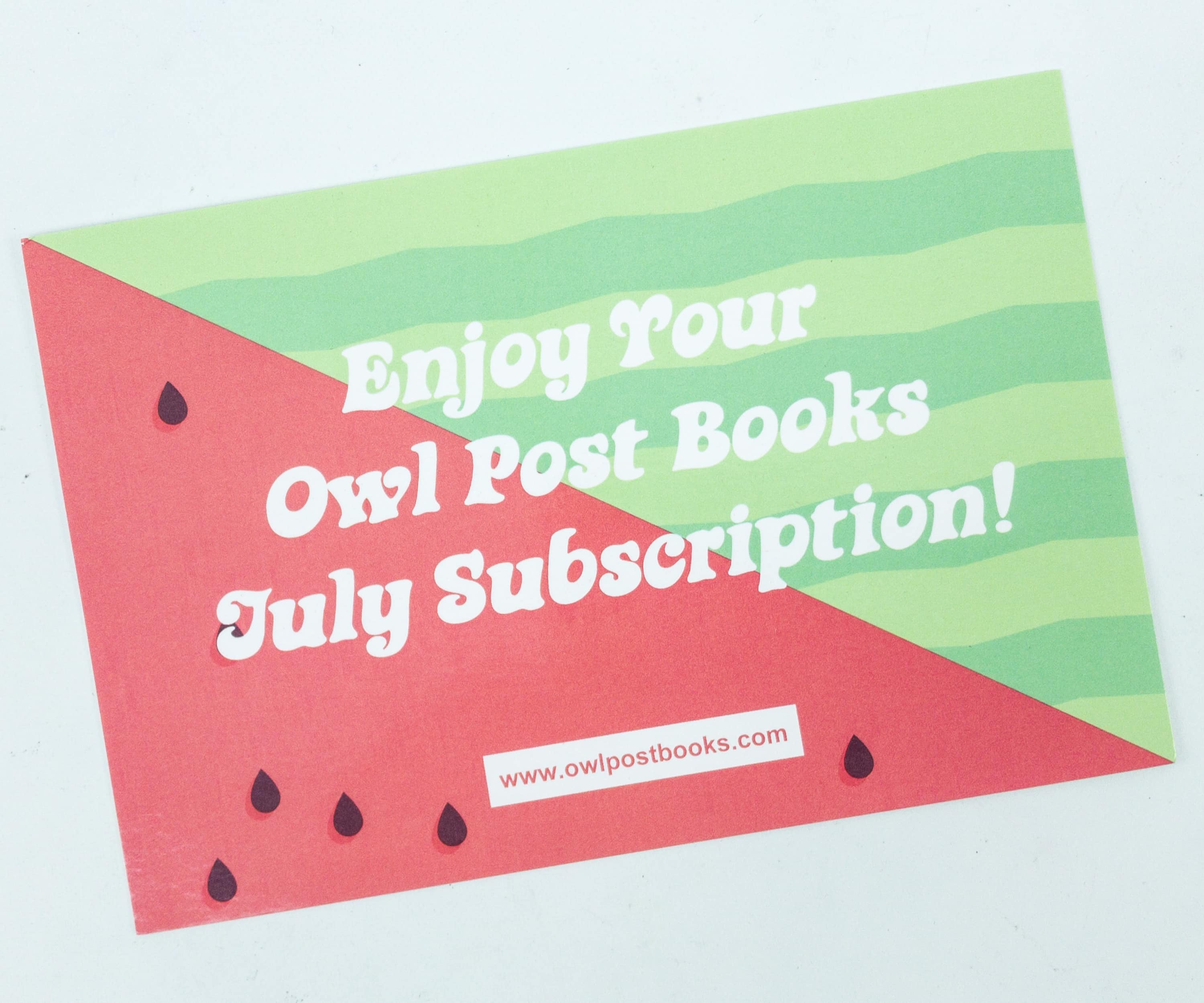 The info card is just as colorful. It doesn't have a list of the items though, just a short message from Owl Post Books.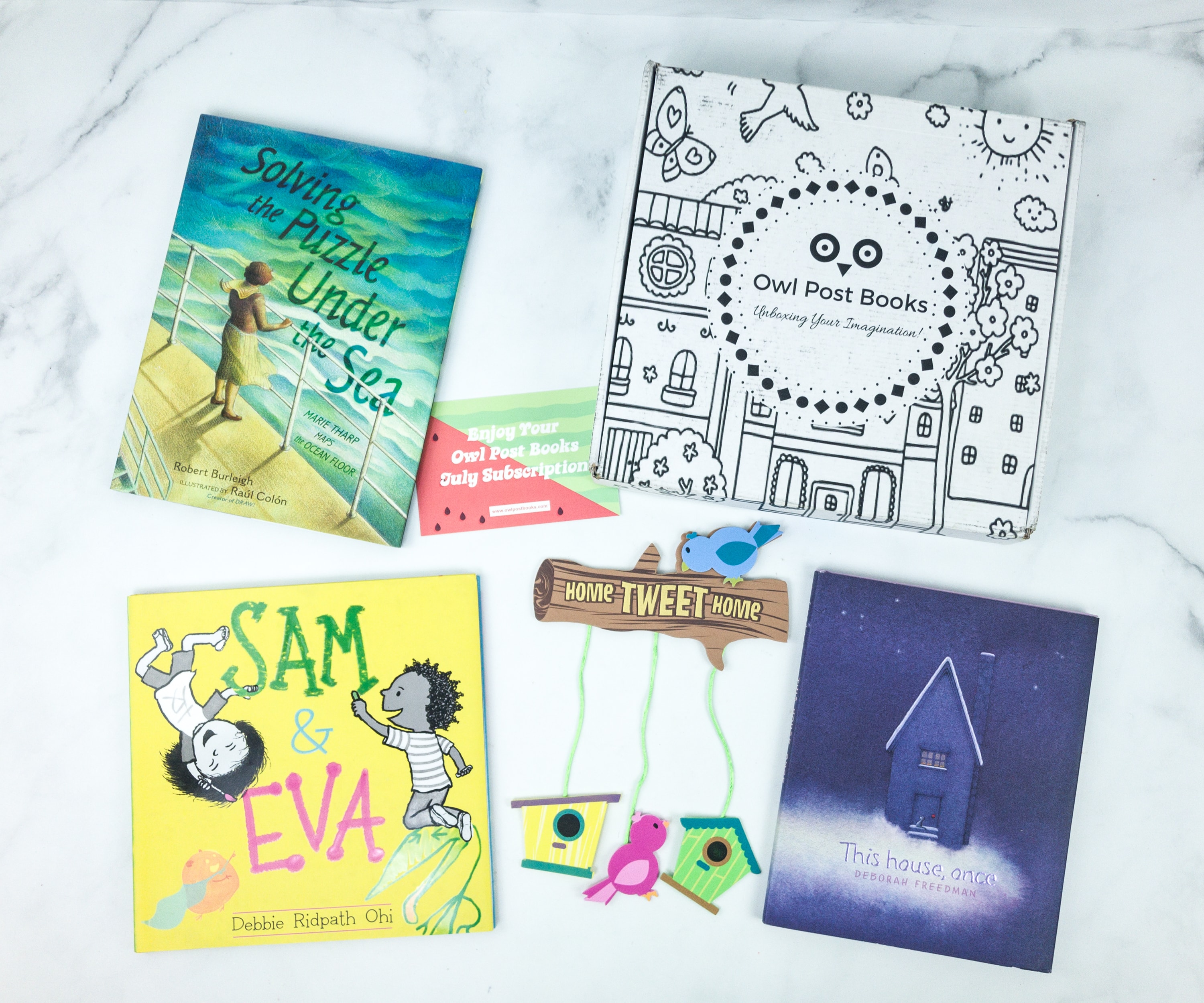 Everything in my box!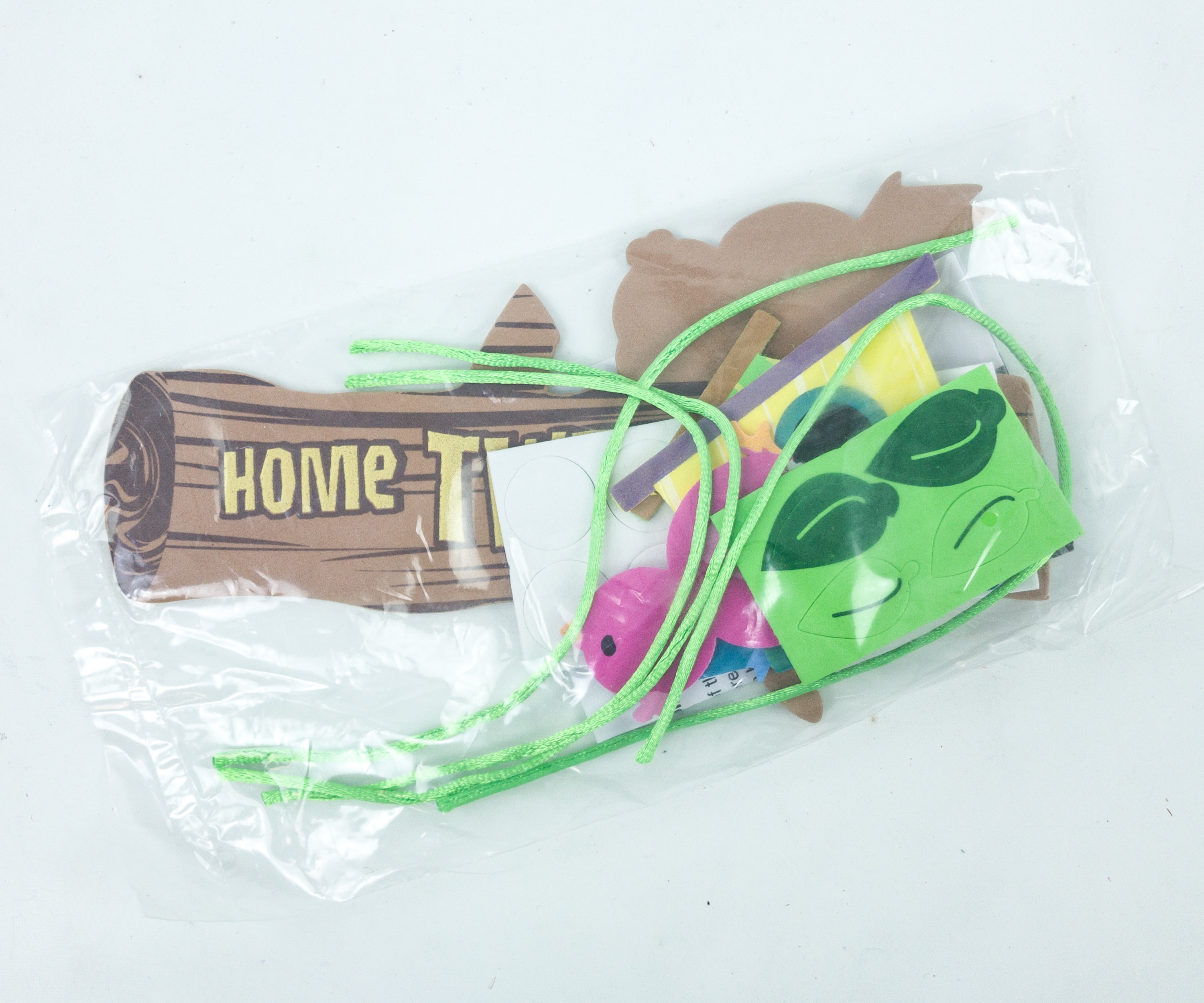 Each box from this book subscription includes a toy or item in line with the book's theme.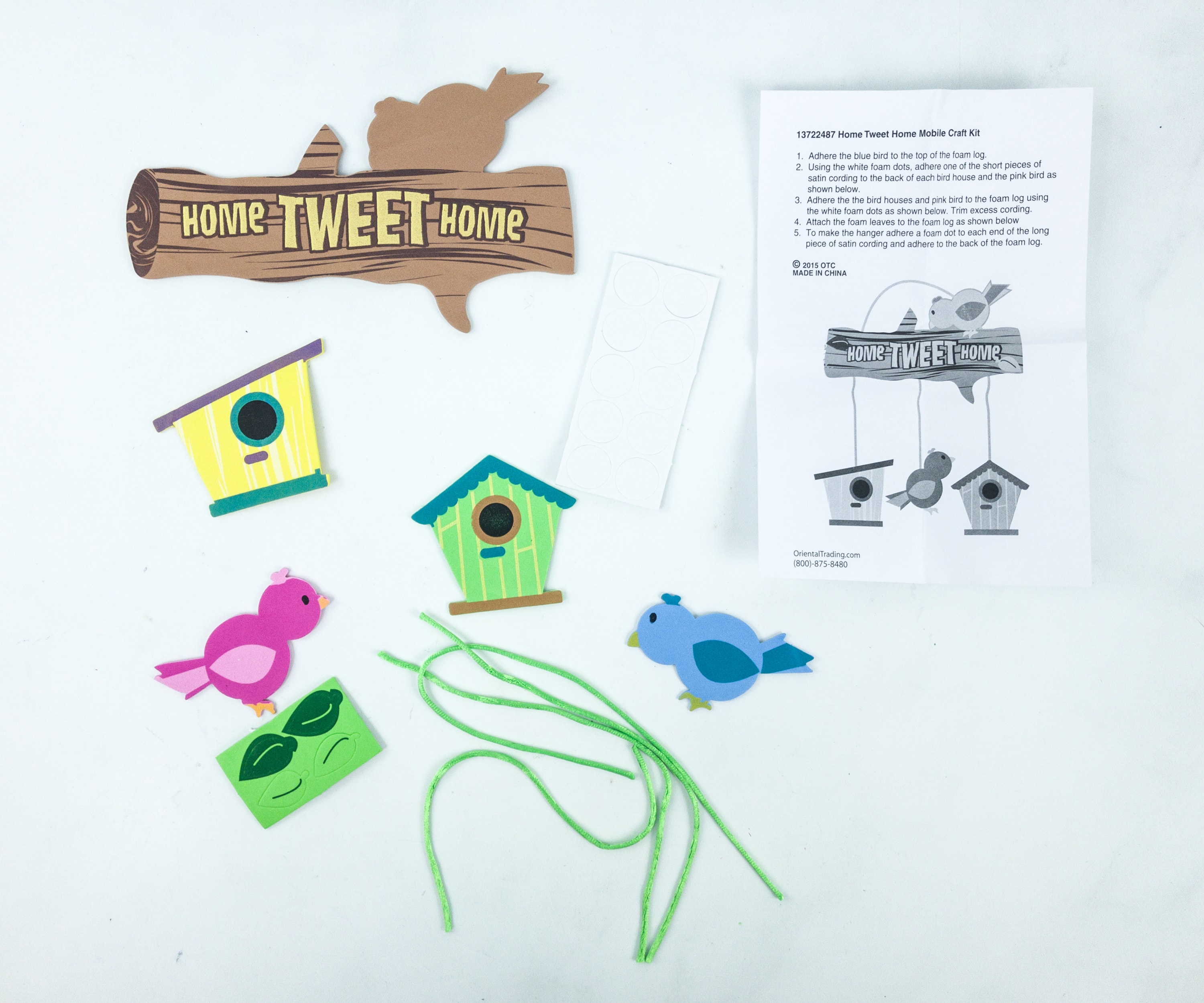 For this month, we got a Home Tweet Home mobile craft kit. Aside from the complete materials, it also came with an instruction sheet.
The kids easily crafted the mobile. It's so adorable, and we're ready to hang it up.
This House, Once by Deborah Freedman ($9.96)
Deborah Freedman's masterful new picture book is at once an introduction to the pieces of a house, a cozy story to share and explore, and a dreamy meditation on the magic of our homes and our world.

Before there was this house,
there were stones,
and mud,
and a colossal oak tree—
three hugs around
and as high as the blue.

What was your home, once?

This poetically simple, thought-provoking, and gorgeously illustrated book invites readers to think about where things come from and what nature provides.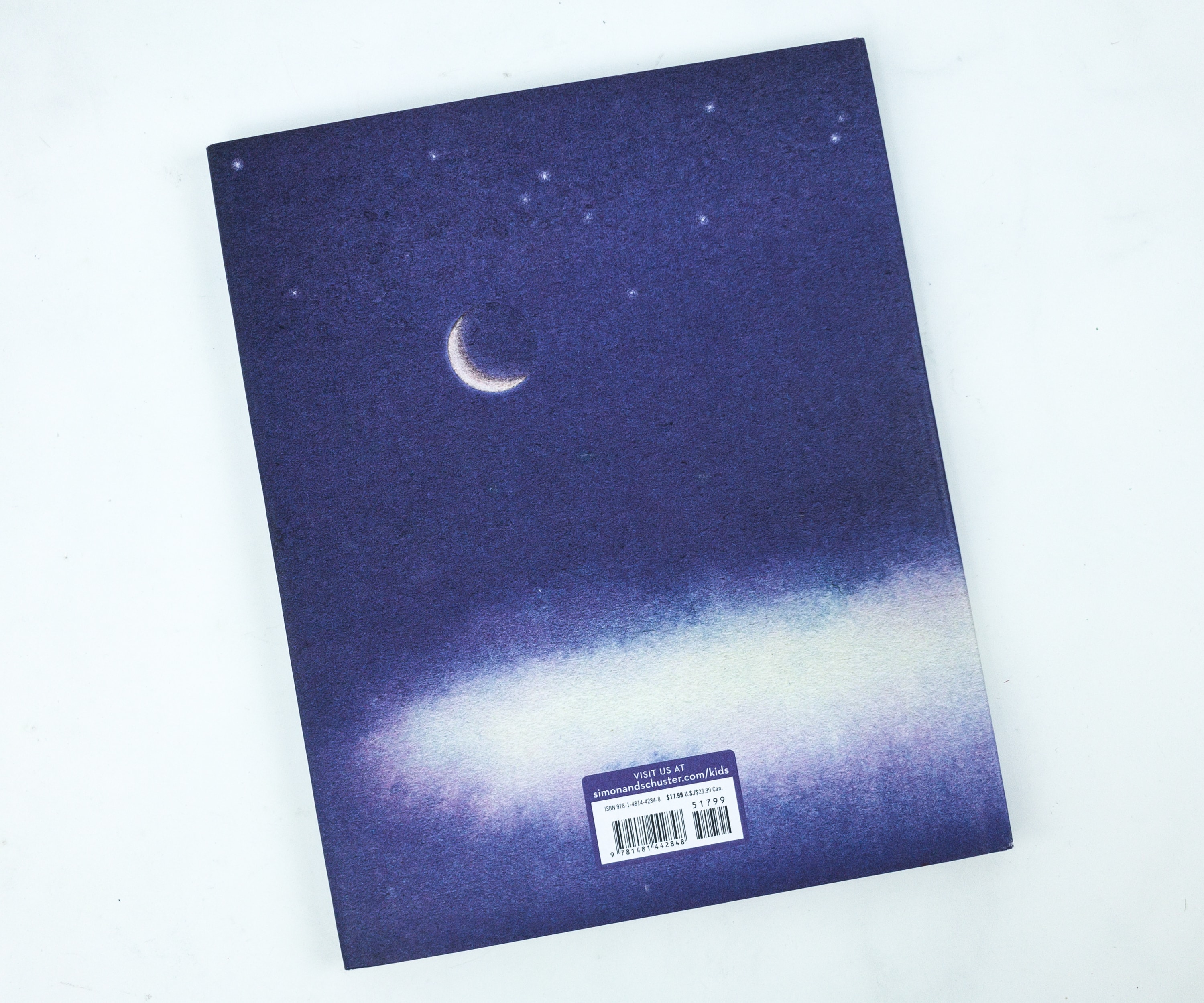 The back of the book features a beautiful night sky, with a crescent moon and some stars.
What are the things that made up a home? This book will give answers to those questions!
The poetic rhymes and simple phrases are perfect for kids who are practicing to pronounce words correctly by reading out loud.
The art is really commendable as the illustrations are simple yet they perfectly depict what is being said in the story.
It gives us all an interesting idea that everything has started off from something, like a house that started with wood, pebbles, and more, until completed into a beautiful, livable place.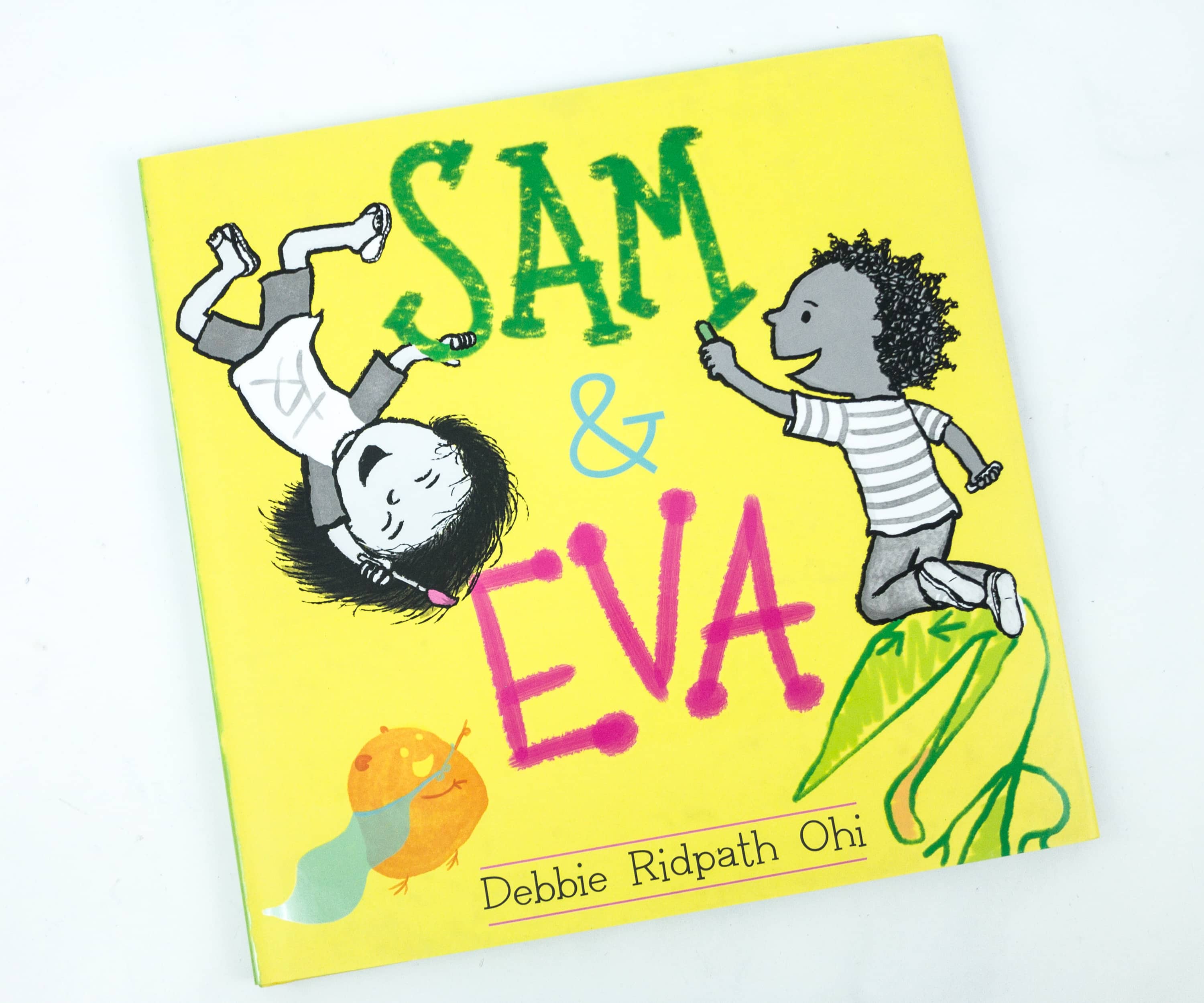 Sam & Eva by Debbie Ridpath Ohi ($7.60)
Harold and the Purple Crayon meets Tom and Jerry in this sweet and funny picture book about a boy and girl who must balance their creativity and figure out how to cooperate after their drawings come to life.

When Sam starts drawing a super cool velociraptor, Eva decides to join in. But Sam isn't too happy about the collaboration. Soon Eva and Sam are locked in an epic creative clash, bringing to life everything from superhero marmots to exploding confetti. But when their masterpieces turn to mayhem will Sam stay stubbornly solo or will he realize that sometimes the best work comes from teamwork?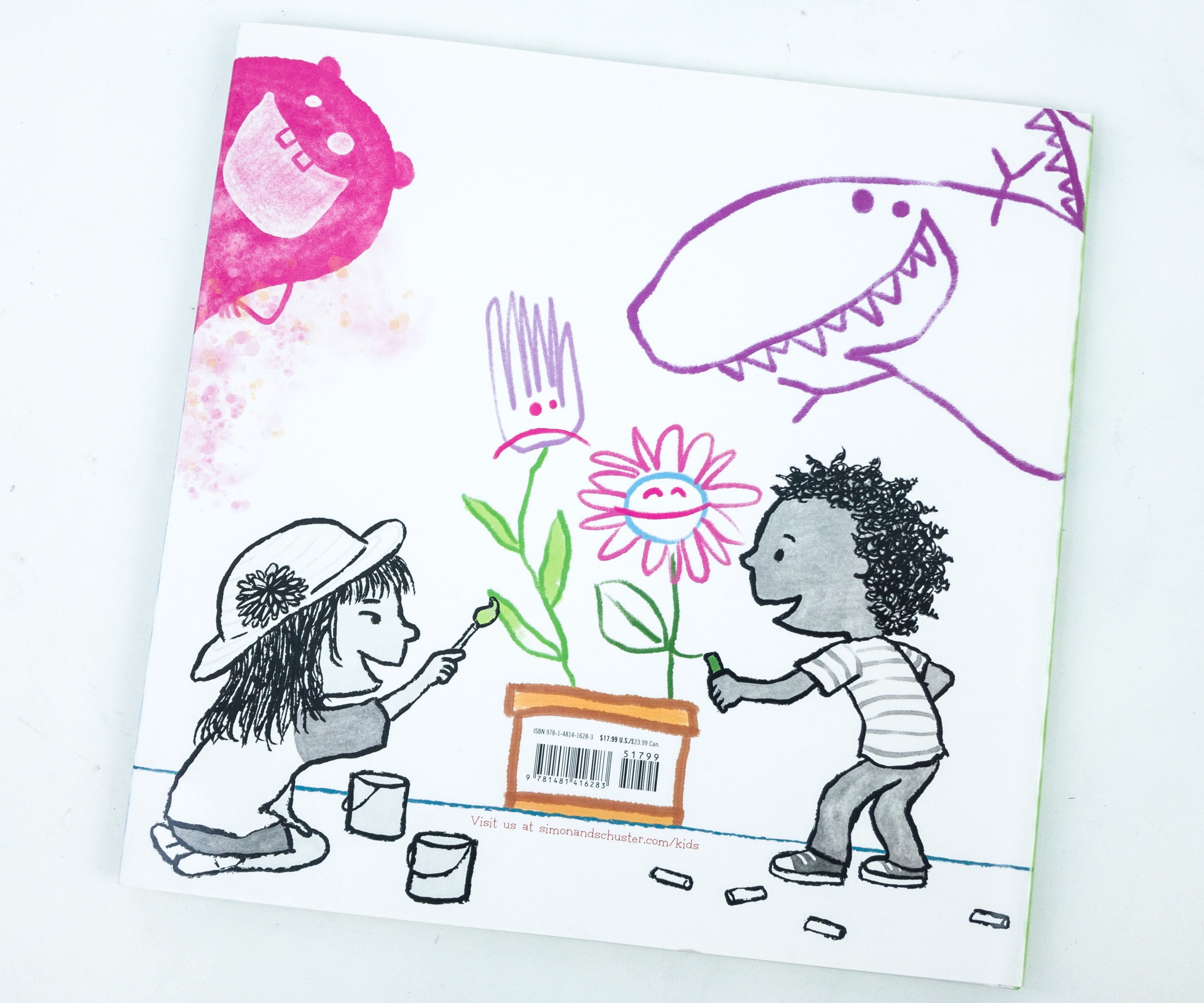 The back of the book shows Sam and Eva, and how their artworks clash!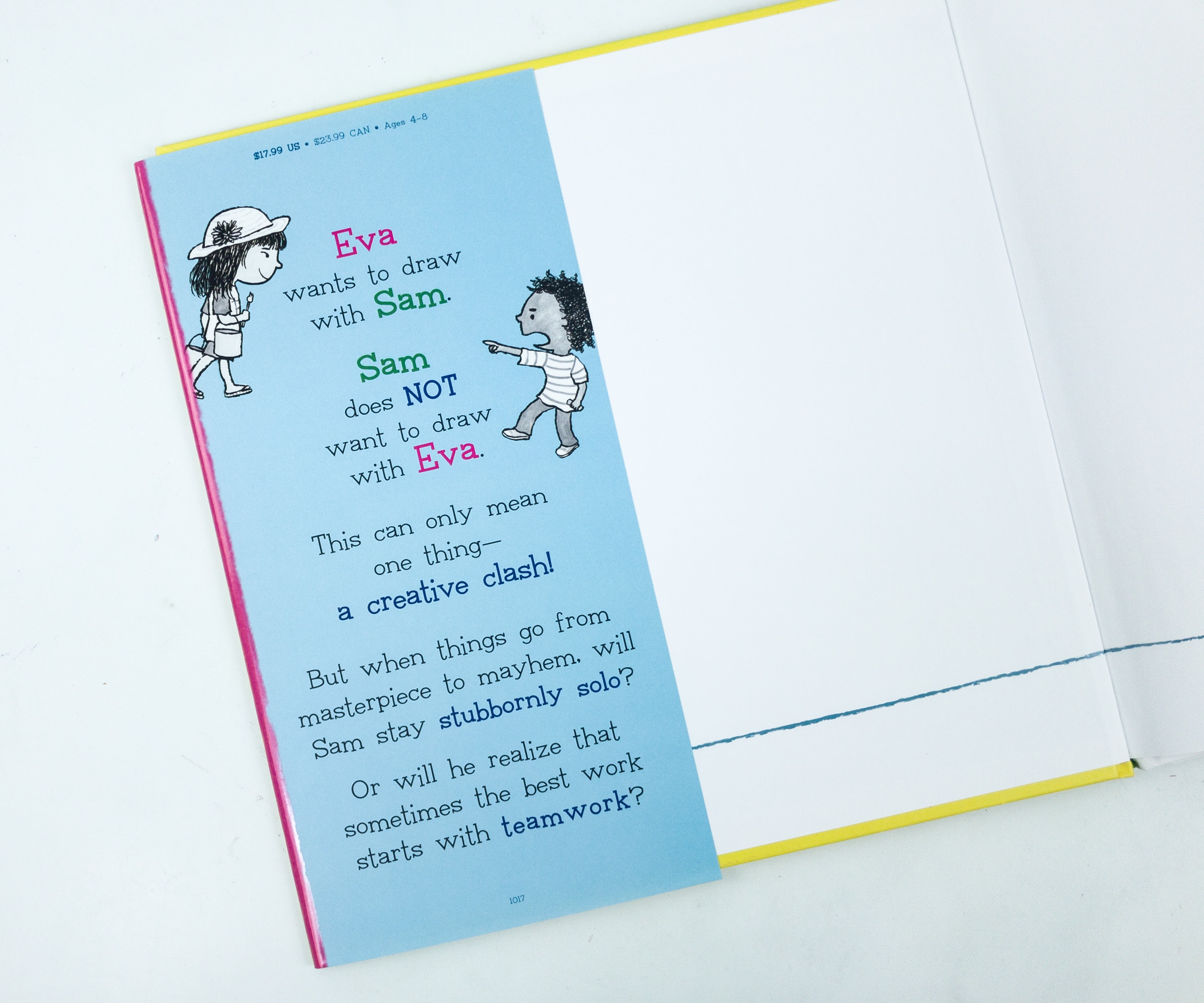 Sam wants to do his artworks solo while Eva wants to join him, however, their artworks don't go together. As the story goes on, Sam's artworks are defeating Eva's, but the result isn't really what Sam would like to happen.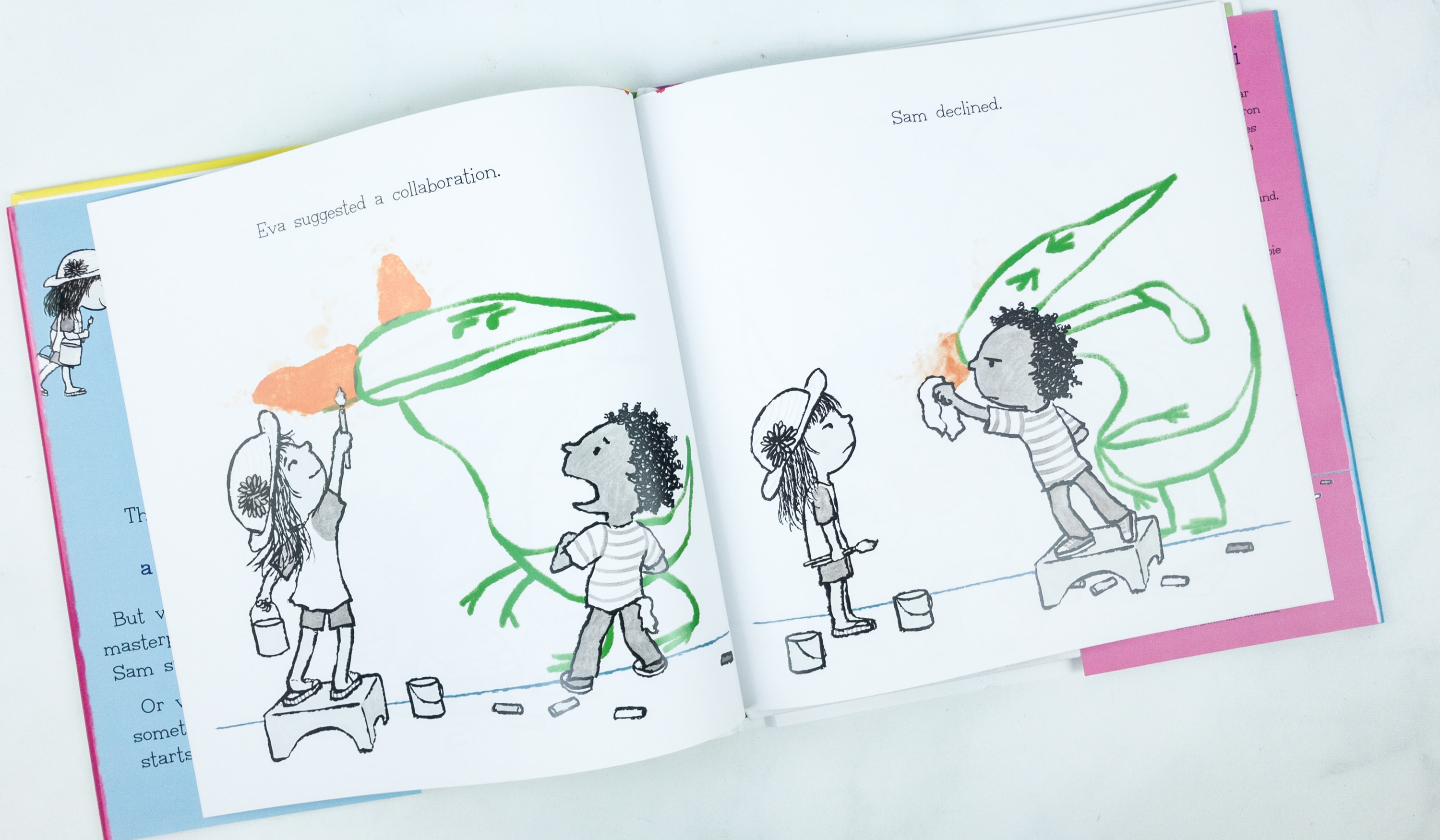 The kids love how imaginative the protagonists of the story get with all their creations. Kudos to the author and the artist for such an interesting story paired with nice images!
The story is really fun! In the end, everyone realized that it's better to do things together!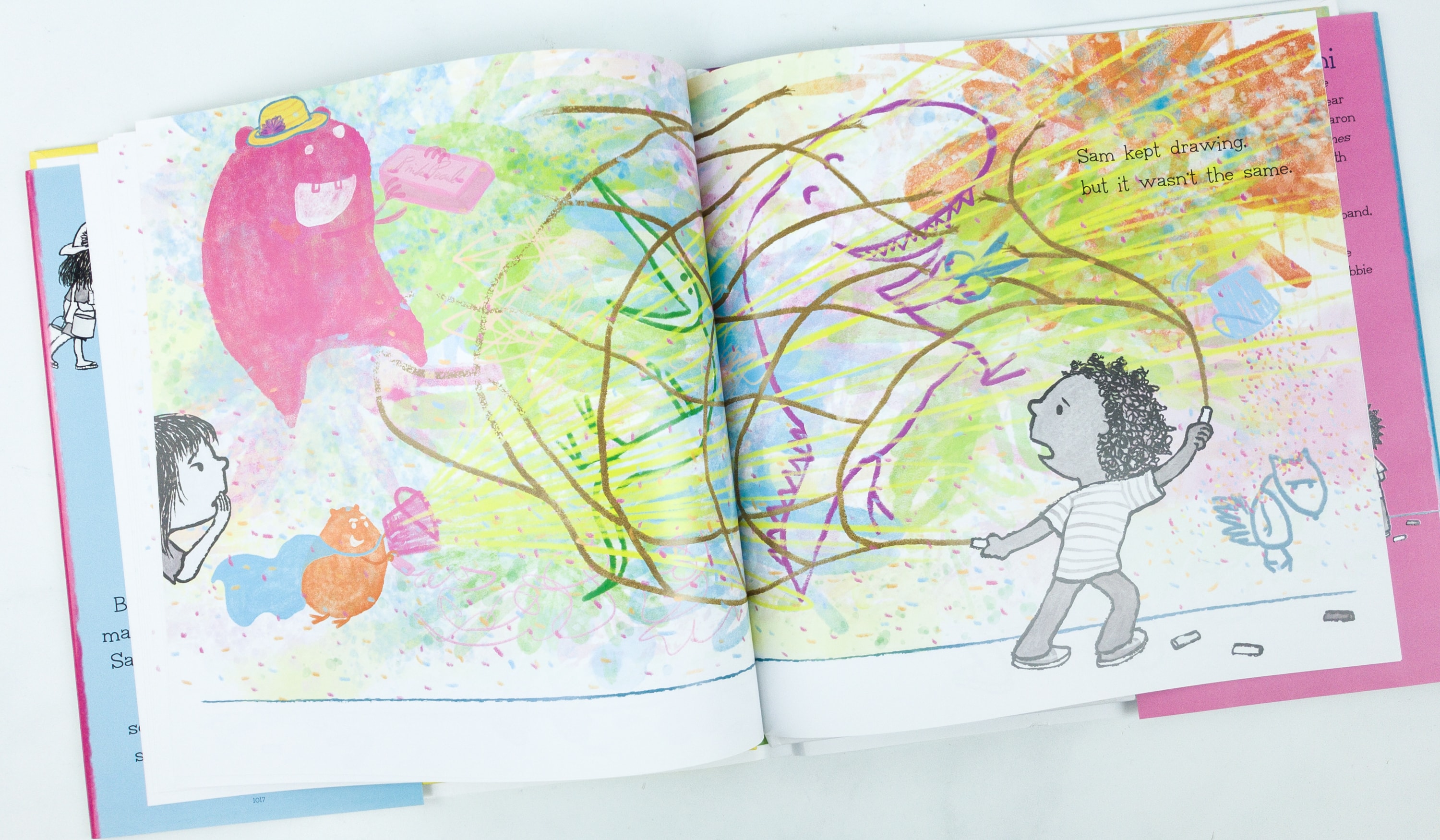 The story promotes the importance of teamwork. Indeed, everything can be easily done well with the help of each other!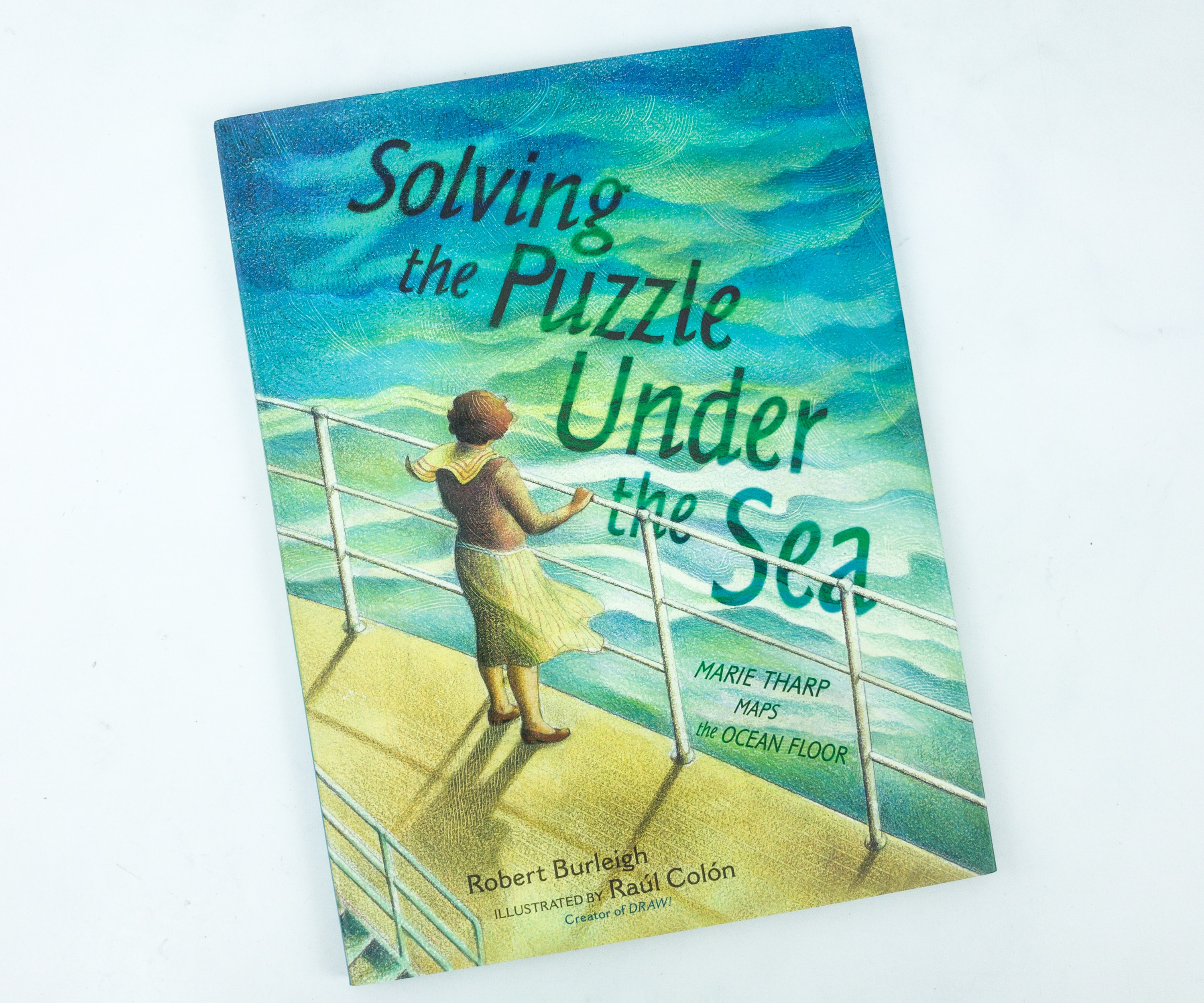 Solving The Puzzle Under The Sea: Marie Tharp Maps the Ocean Floor by Robert Burleigh ($14.05)
Filled with gorgeous illustrations by acclaimed artist Raúl Colón, this illustrated biography shares the story of female scientist, Marie Tharp, a pioneering woman scientist and the first person to ever successfully map the ocean floor.

Marie Tharp was always fascinated by the ocean. Taught to think big by her father who was a mapmaker, Marie wanted to do something no one had ever done before: map the bottom of the Atlantic Ocean. Was it even possible? Not sure if she would succeed, Marie decided to give it a try.

Throughout history, others had tried and failed to measure the depths of the oceans. Sailors lowered weighted ropes to take measurements. Even today, scientists are trying to measure the depth by using echo sounder machines to track how long it would take a sound wave sent from a ship to the sea floor to come back. But for Marie, it was like piecing together an immense jigsaw puzzle.

Despite past failures and challenges—sometimes Marie would be turned away from a ship because having a woman on board was "bad luck"—Marie was determined to succeed. And she did, becoming the first person to chart the ocean floor, helping us better understand the planet we call home.

Award-winning author Robert Burleigh tells her story of imagination and perseverance. Beautifully illustrated by Raúl Colón, Look Up! is a book that will inspire readers to follow their dreams.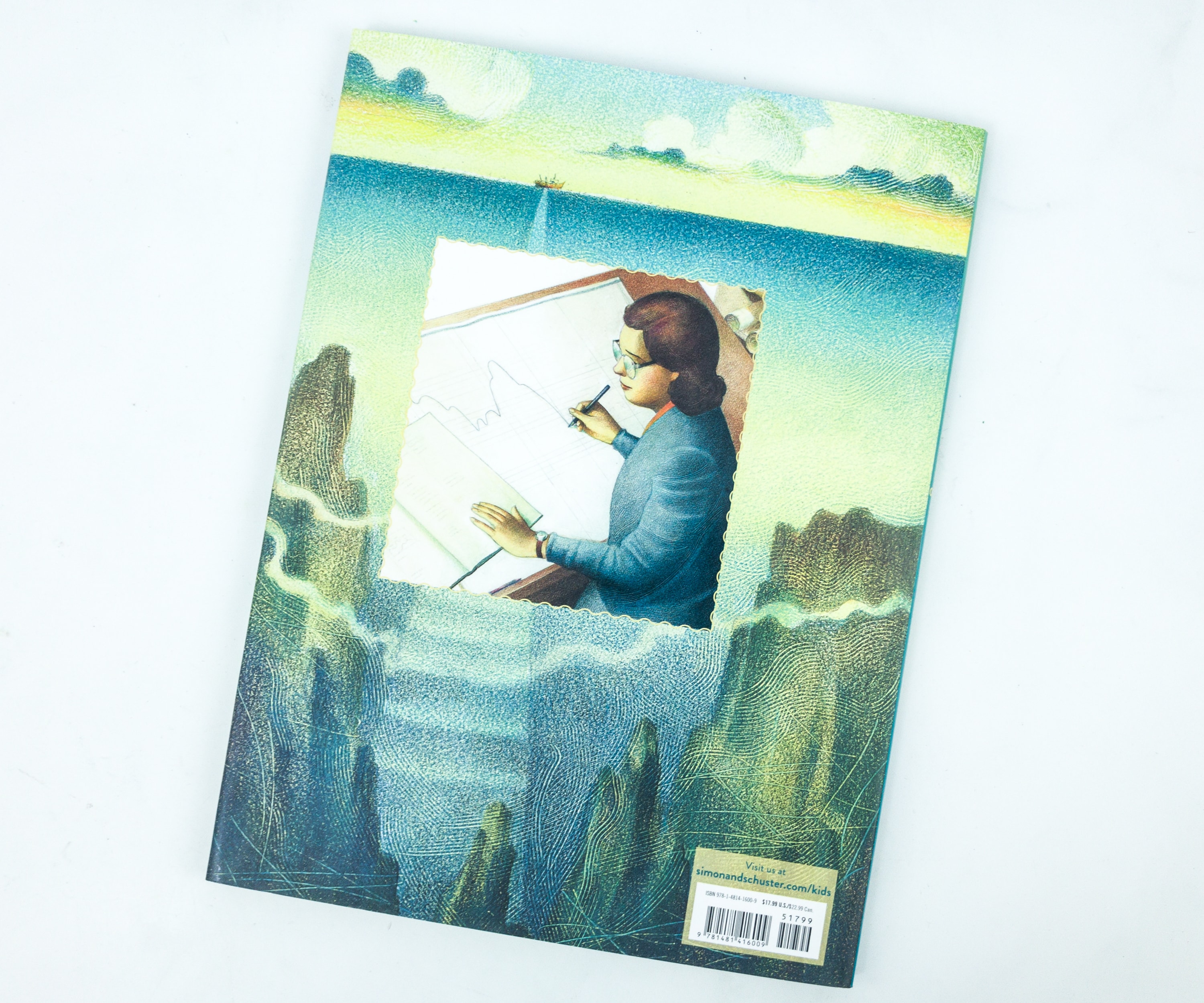 The back of the book pictures the story's protagonist, Marie Tharp. She is the woman who successfully mapped the bottom of the Atlantic Ocean!
The book will not only aid us in understanding what lies beneath the waters, but also presents to us the will and perseverance of a woman to achieve her goals, and accomplish something that no one has ever done before.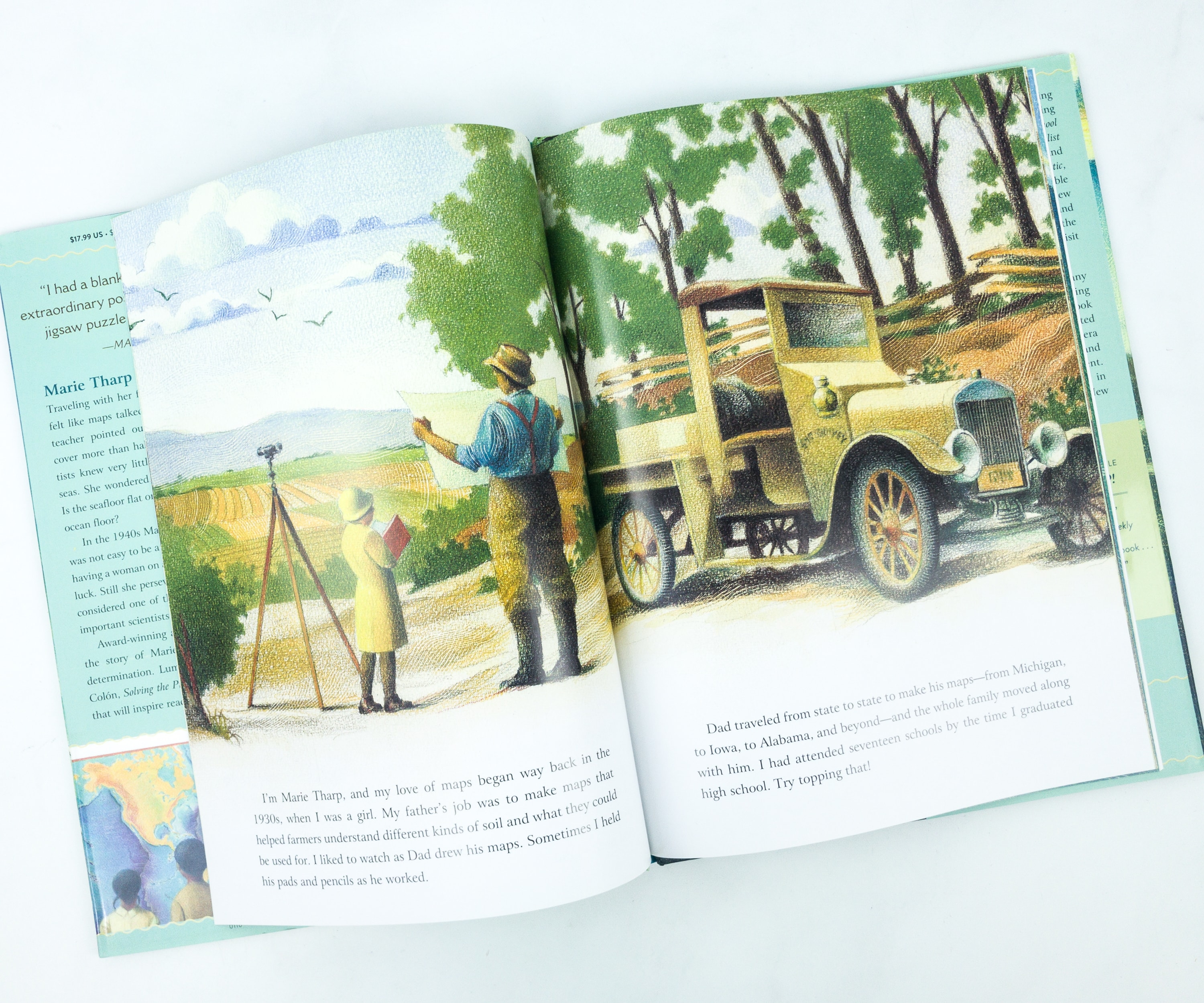 Of course, the story is accompanied by nice illustrations by Raúl Colón, which makes the story more interesting and easier to understand.
It's definitely one of the best books we got from this subscription, even adults can learn a thing or two from them. This true story of perseverance and determination tells us that anyone can successfully achieve something when they put their heart into it and believe that they can do it!
It's a great thing to spark the kids' interest in reading while they're still young. For this month, we (yes, including me!) love the stories, and everything is fantastic! Not only the stories have different themes, but the artworks on each book are outstanding. We especially love the last book where Marie Tharp was able to map the ocean floor, and it's really like a puzzle that we are all excited to solve. Sam and Eva's story is also good, as the kids learned more about the importance of teamwork. We definitely love this month's selections, and we're excited about the next set of books!
What do you think of this month's box? Let us know your comments!