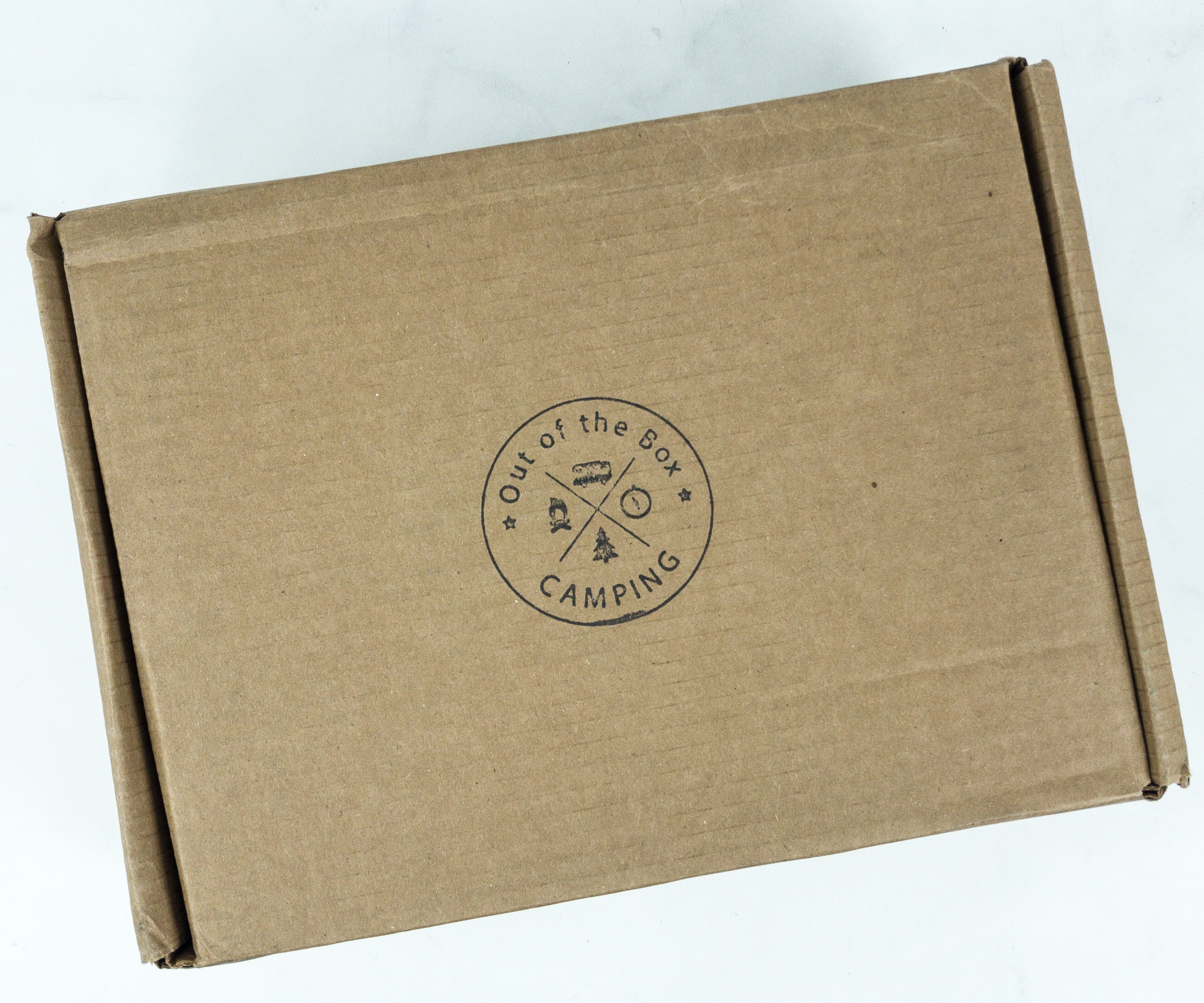 Camp Life Crate (formerly Out of the Box Camping) is a quarterly subscription box for campers, glampers, & RV enthusiasts. Providing subscribers a convenient way of discovering the latest camping products, each box includes 6-8 camping items which can include RV gear, lifestyle products, organizational items & more!
DEAL: Get 10% off on your first Glampers & Campers Box subscription! Use this link and use the coupon code HELLO10!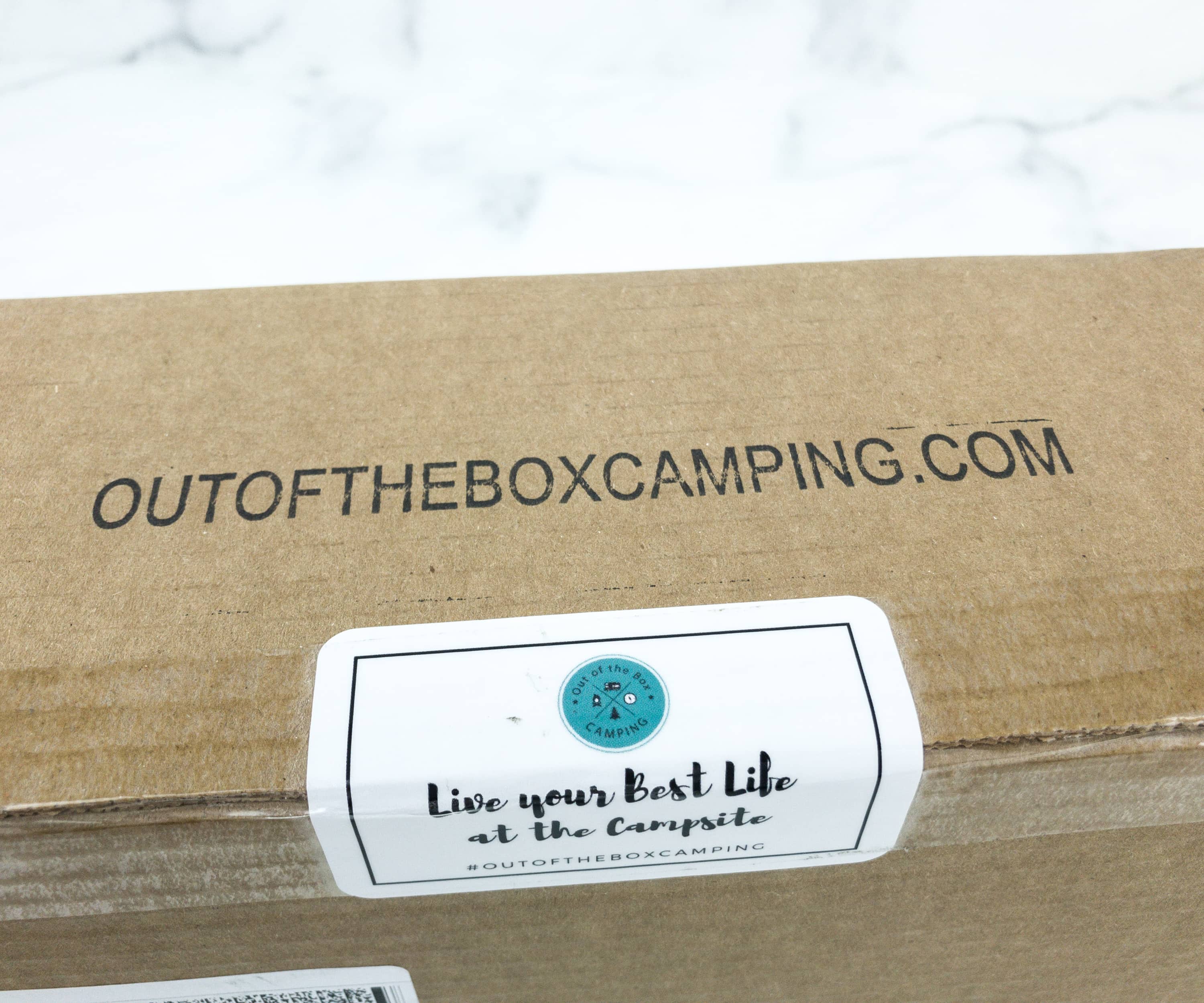 The box was sealed with a sticker. It says "Live your Best Life at the Campsite"!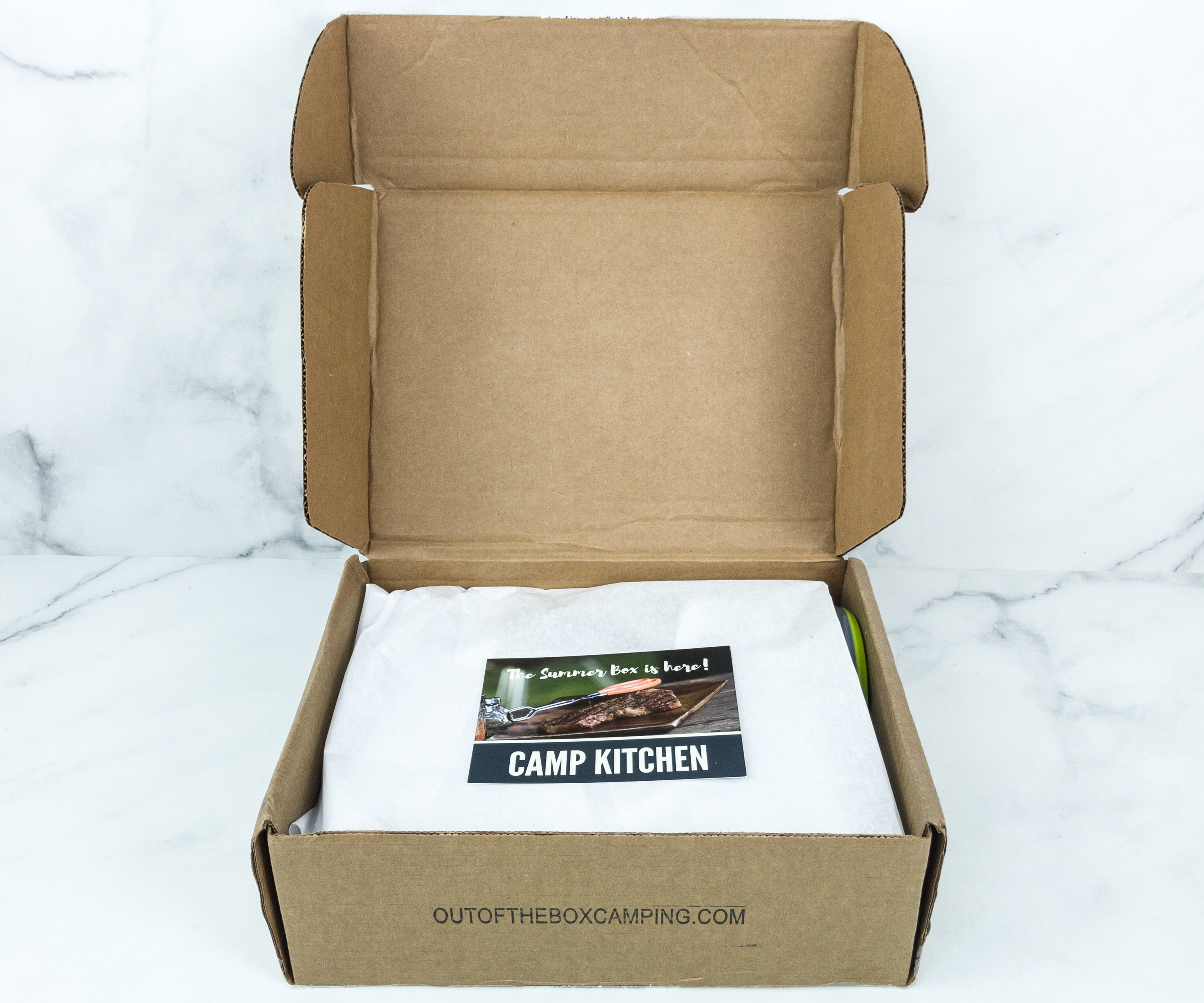 All the items were wrapped in a simple white tissue paper and topped with a card.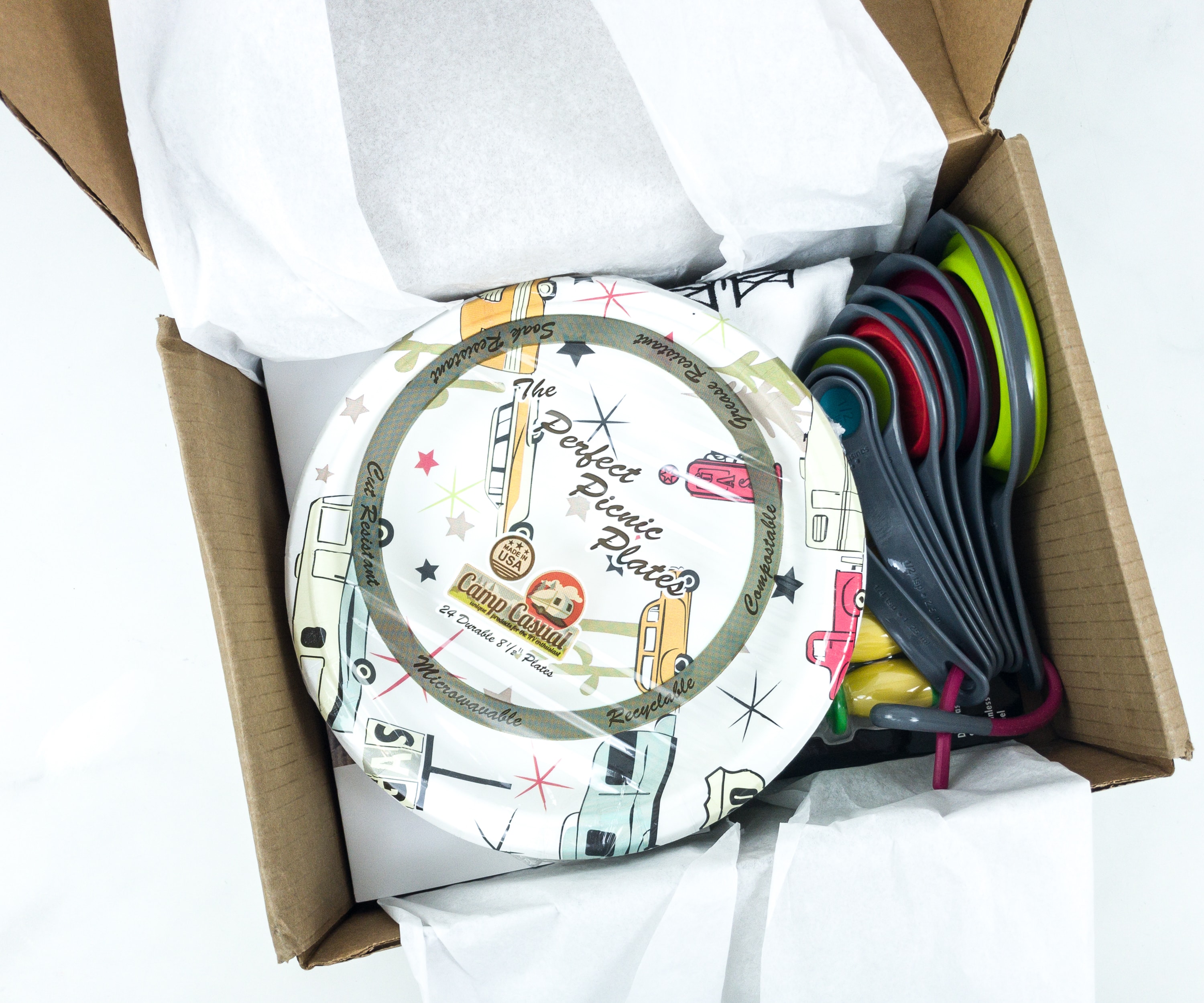 Aside from the paper, there are no fillers or squiggles, just awesome outdoor gear!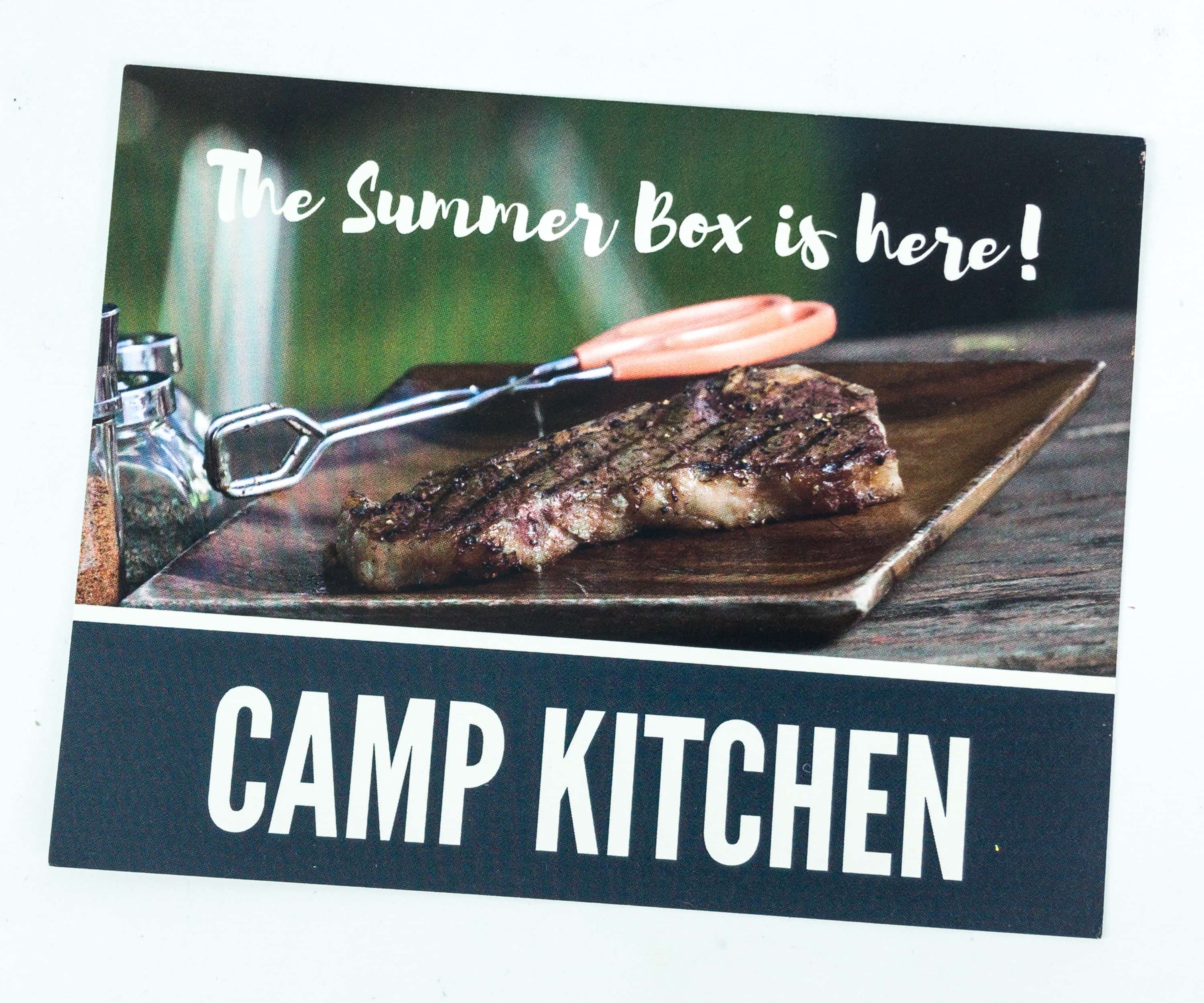 The box includes an information card.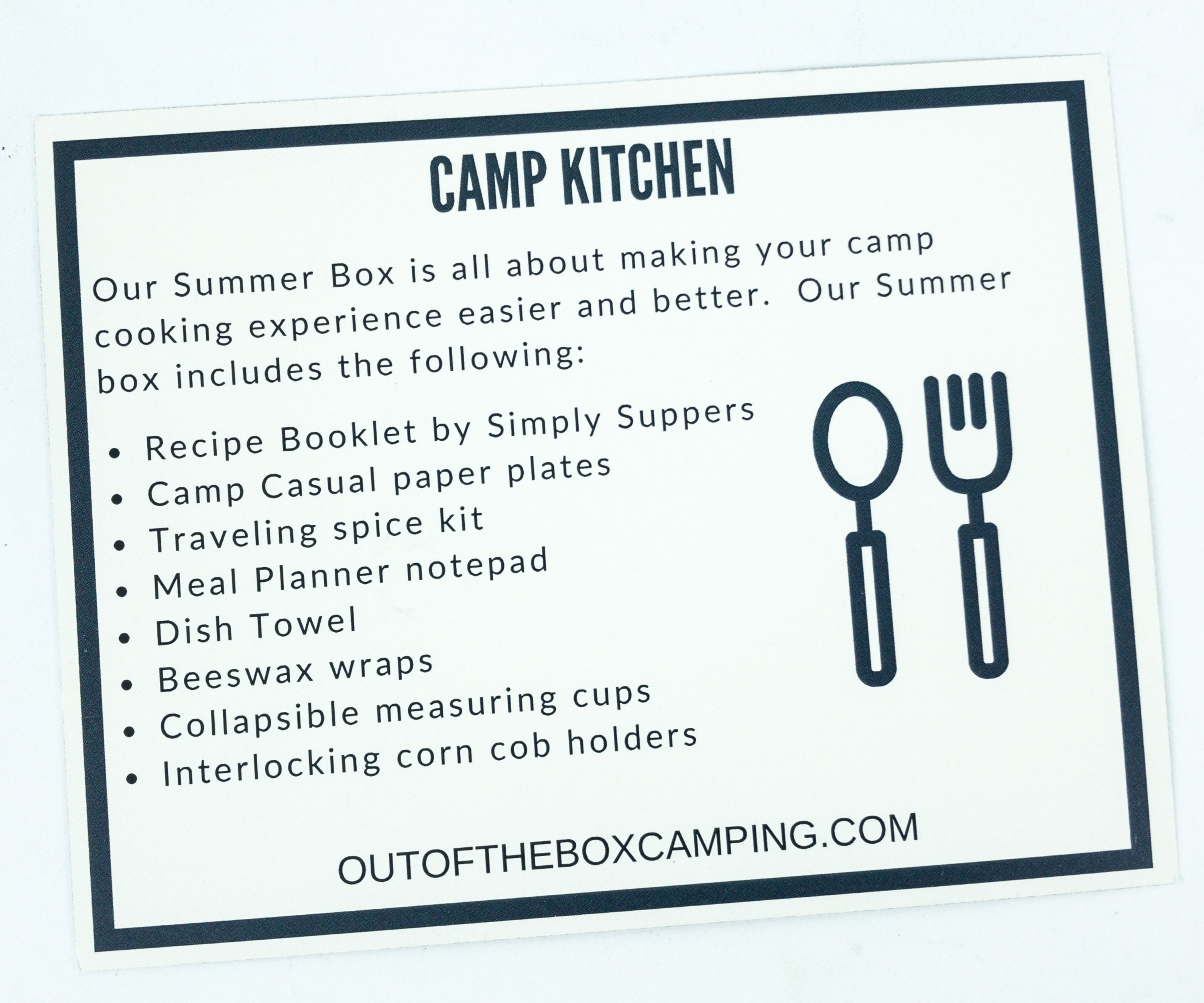 This card lists all the items inside the box.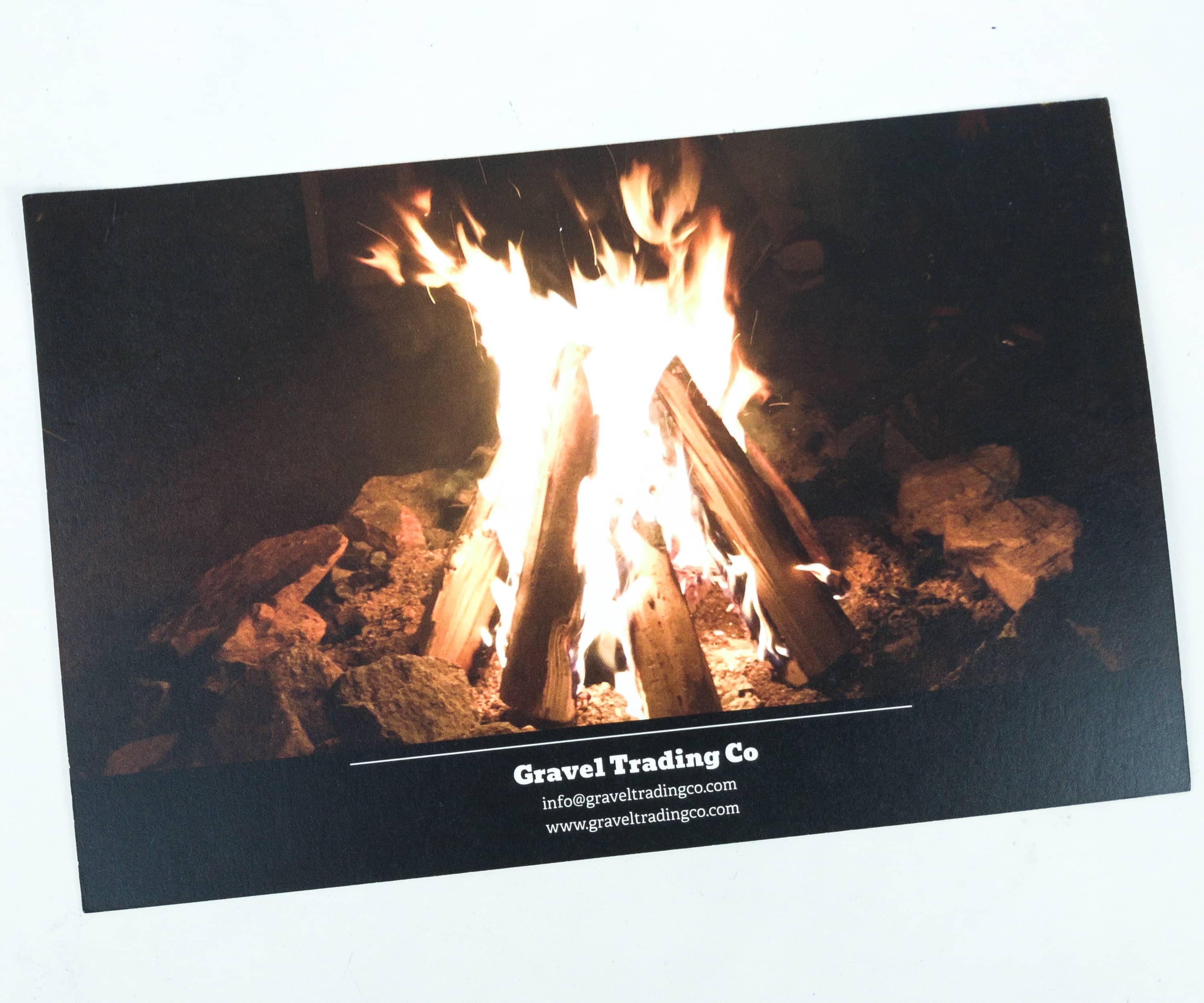 We got another, and it's a promotional card.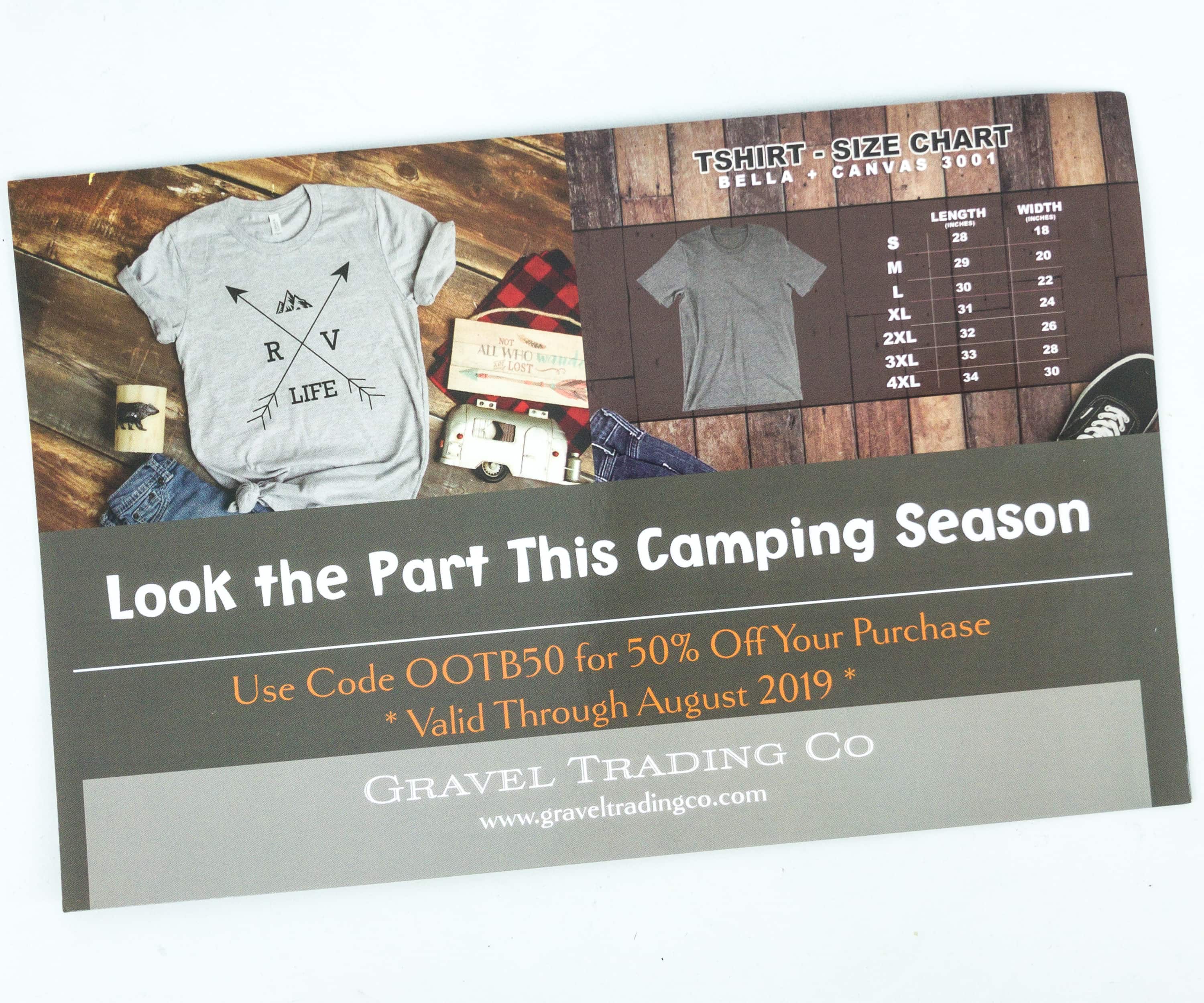 At the back, there's a 50% off coupon code from Gravel Trading Co., valid until August 2019.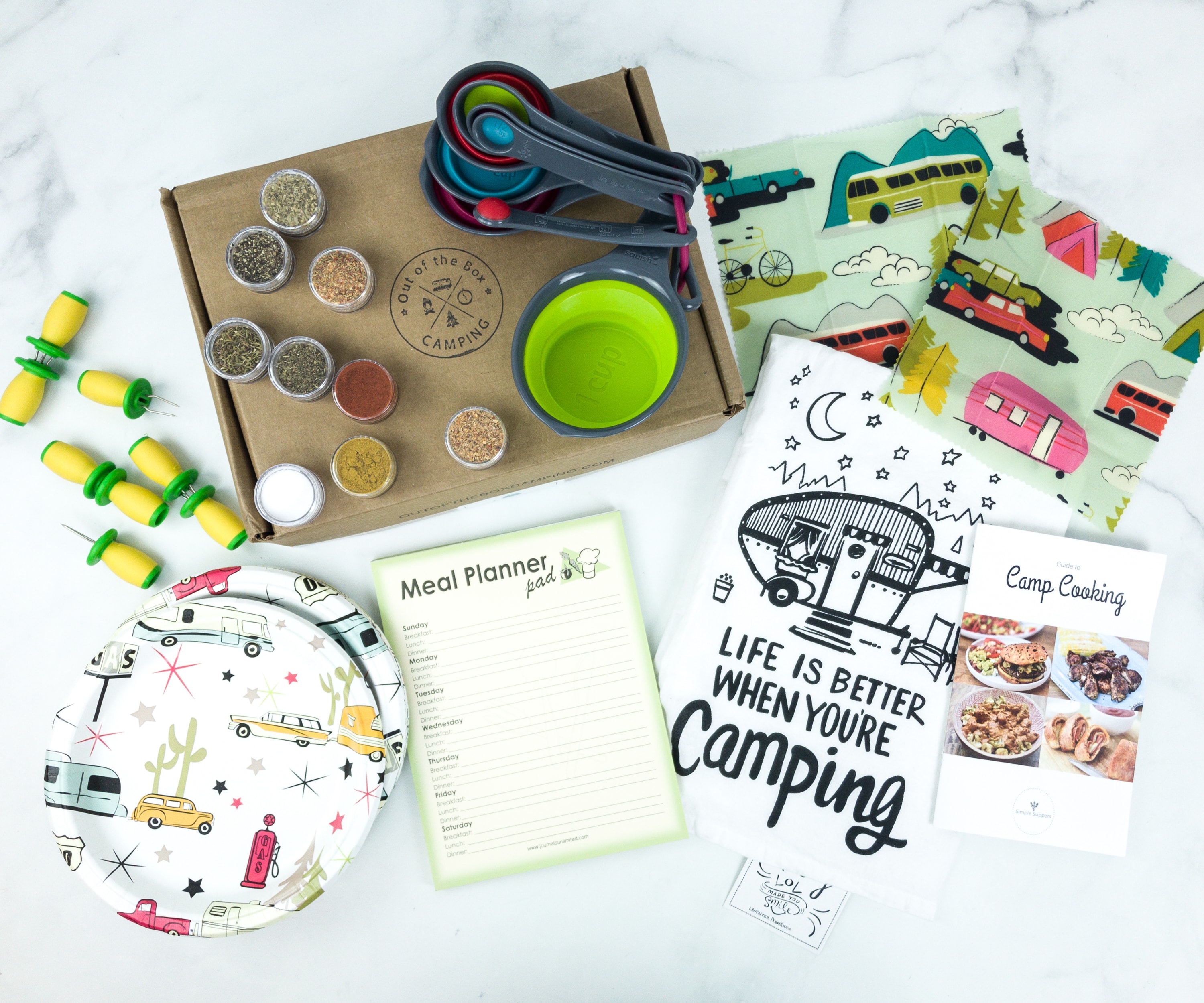 Everything in my box!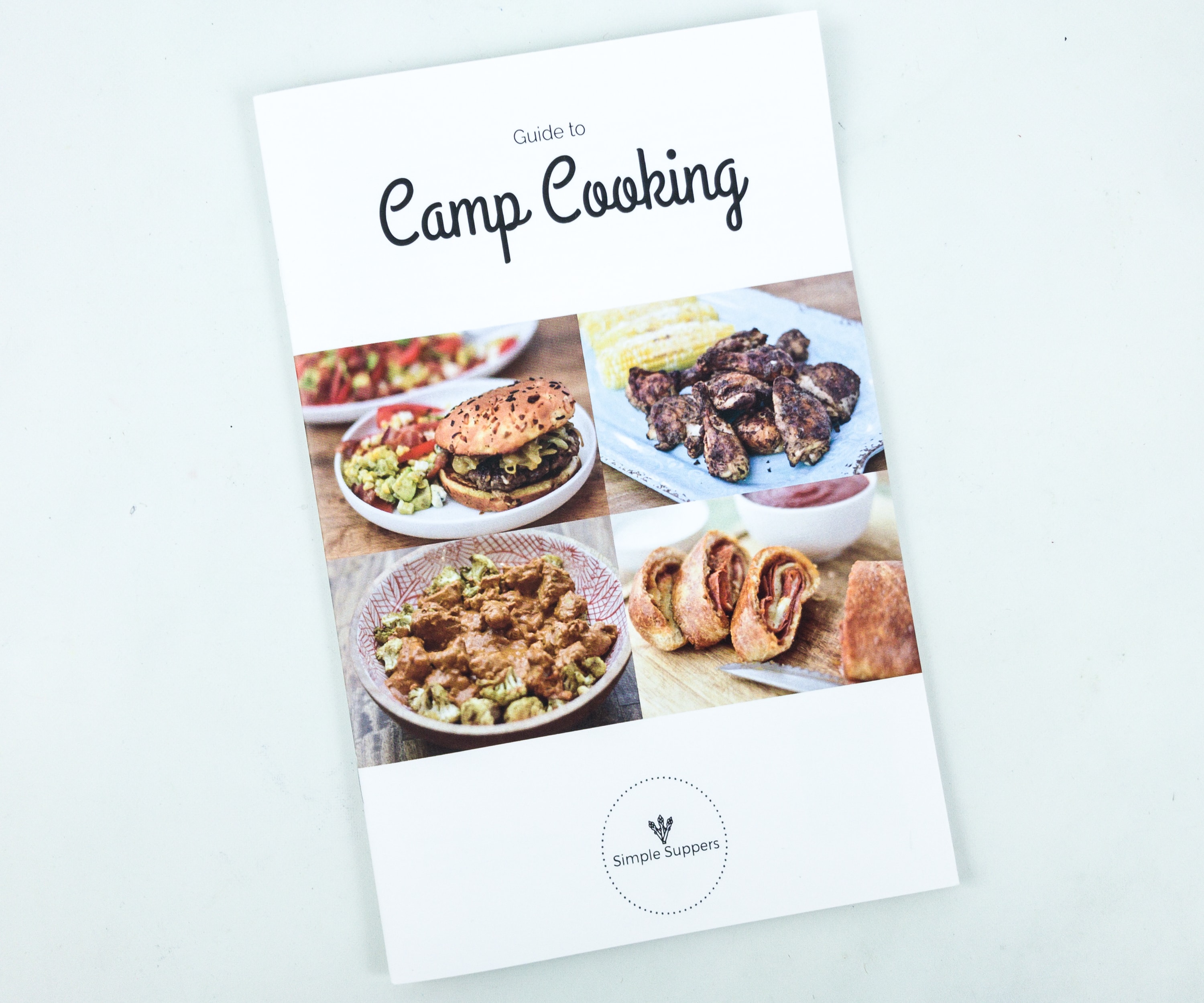 Simply Suppers Recipe Booklet. Camping is quite an adventure and getting tasty, delicious food is such a luxury. This booklet will definitely provide you the finest recipes and dishes you can make while on camp.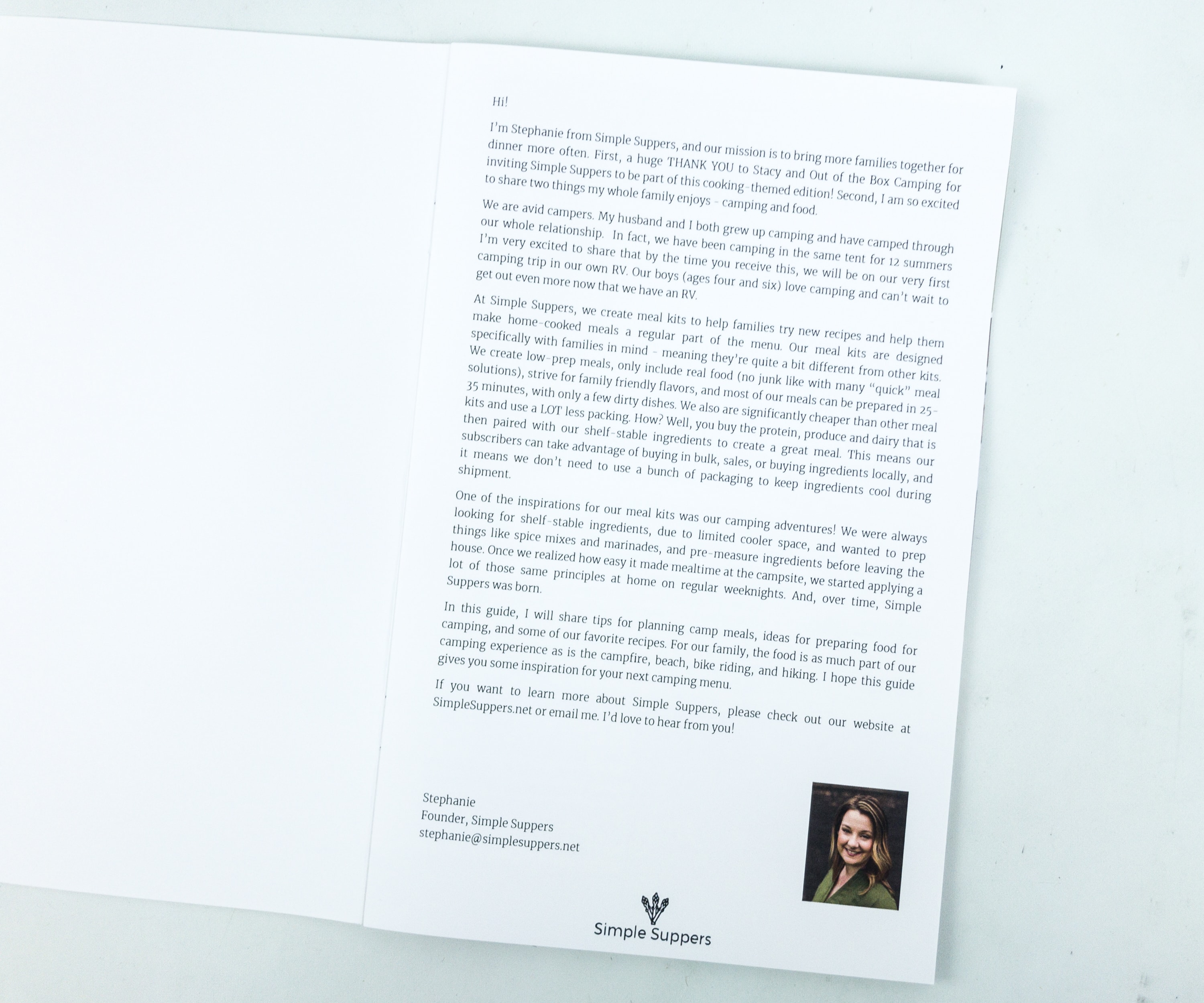 Here's a full-page letter from the founder of Simple Suffers, Stephanie.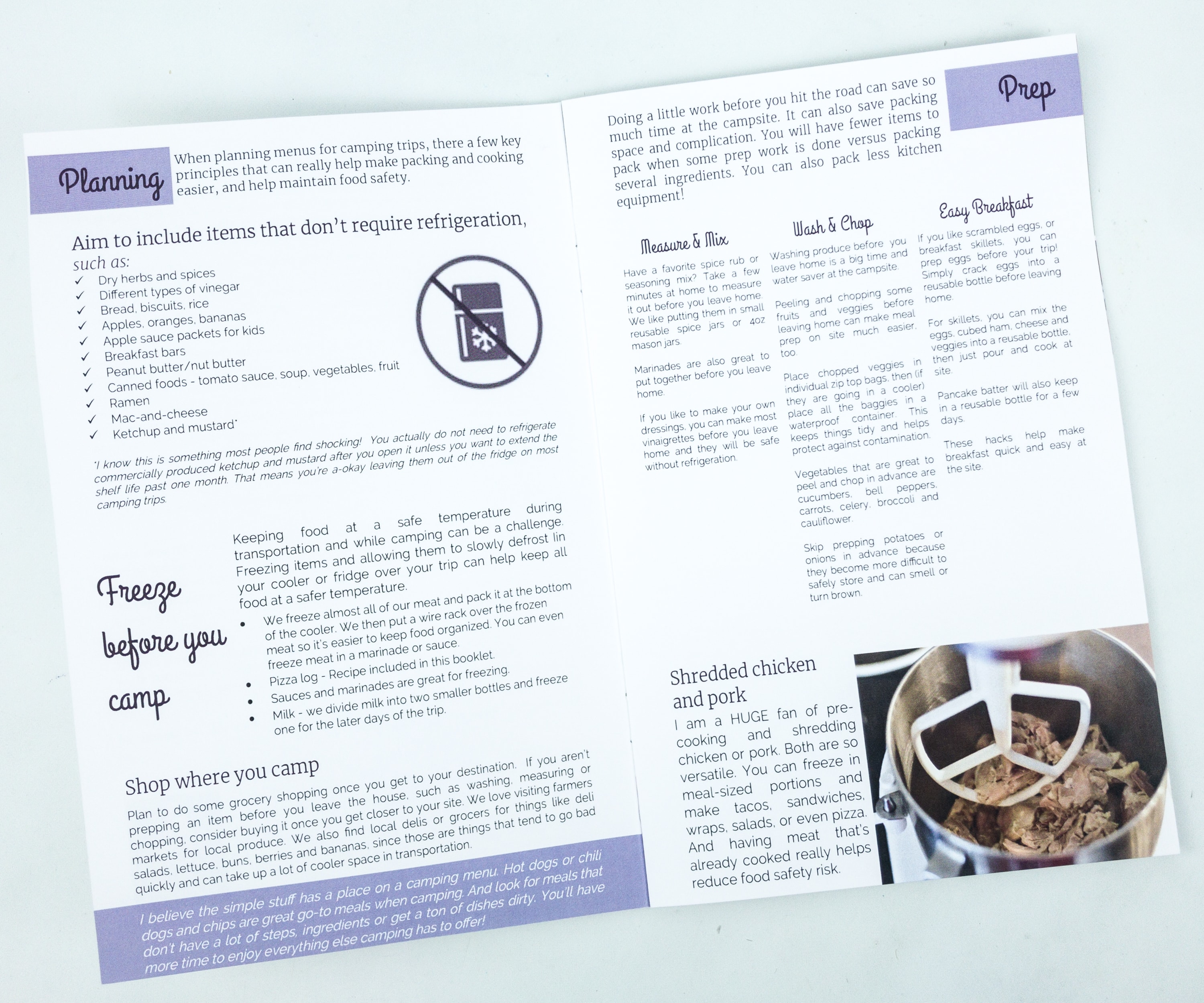 According to the booklet, the ingredients in your camping recipes shouldn't have to be refrigerated. It includes dry herbs and spices, bread, biscuits, rice, fruits, bars, and even canned goods.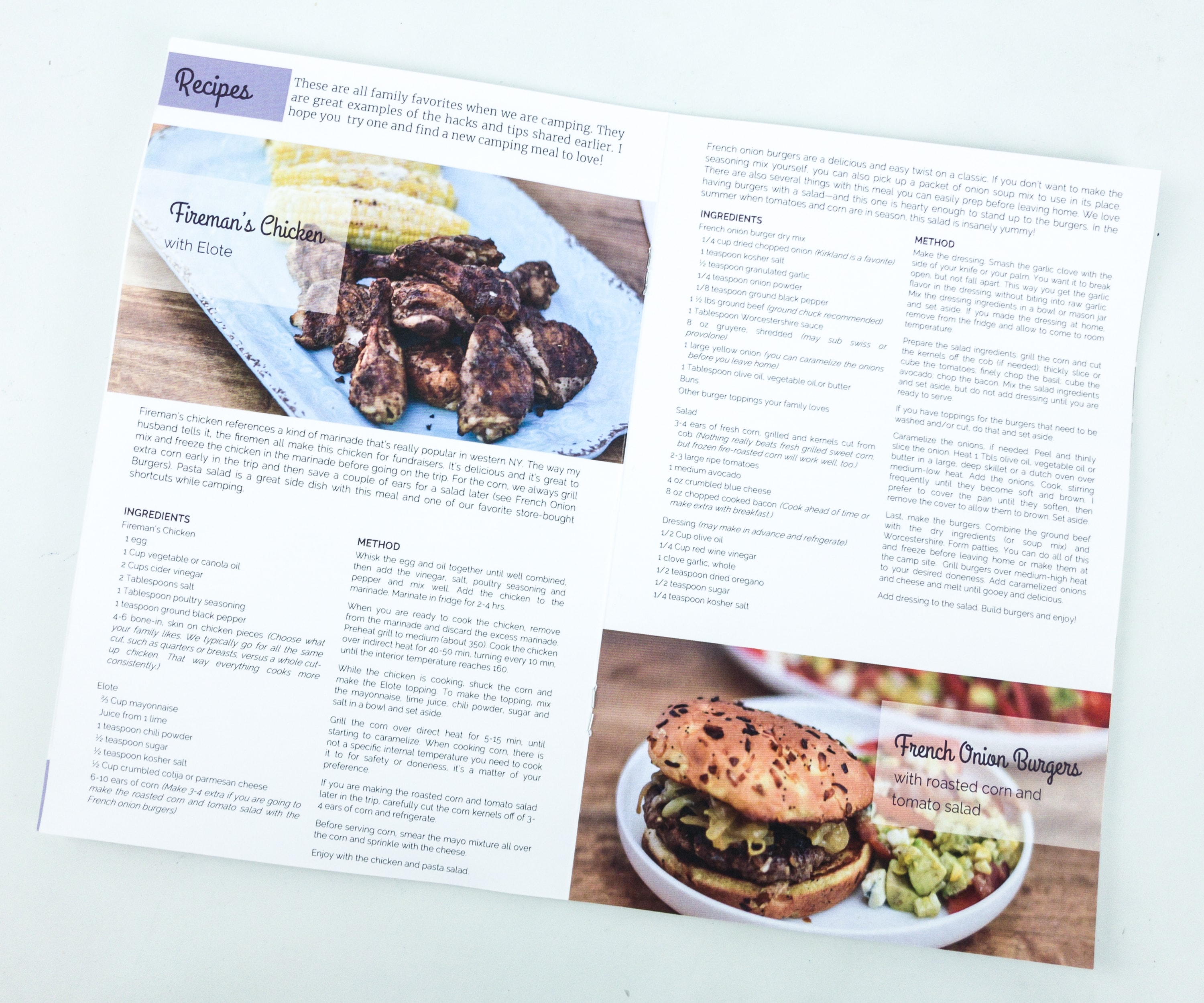 There's a brief description for each recipe, a complete list of ingredients, and cooking instructions.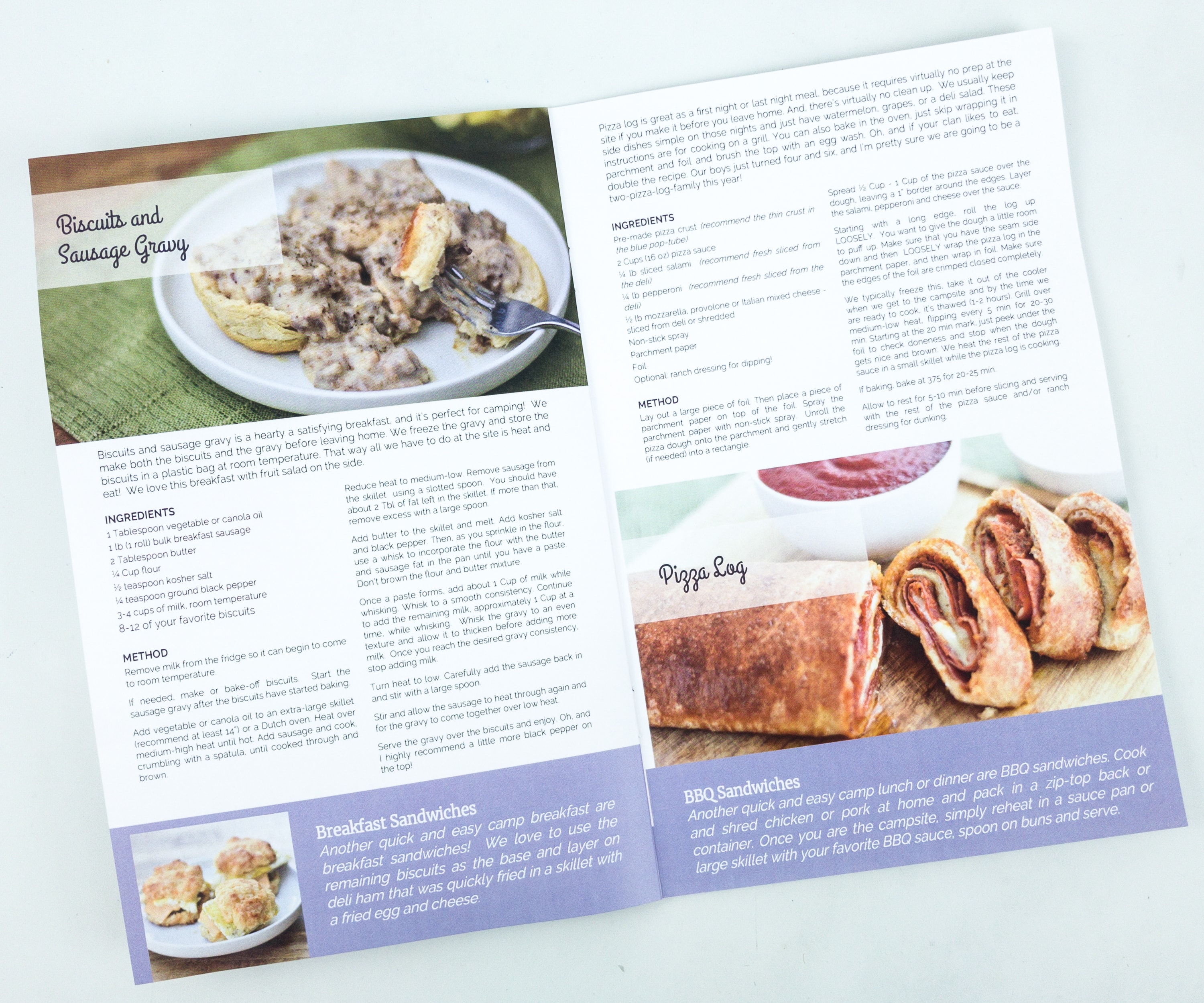 They even shared some tips on how to make these dishes quicker and easier.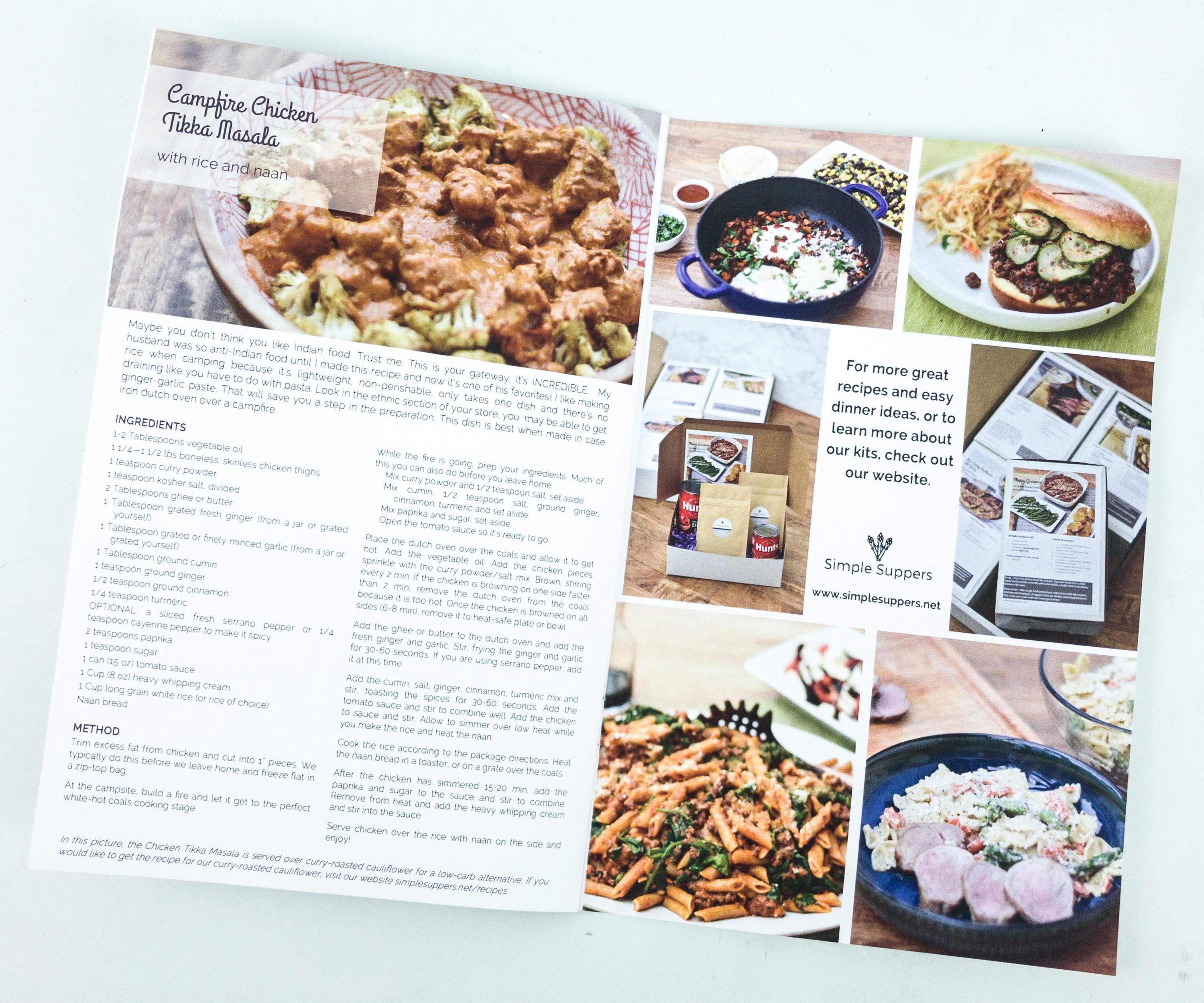 The photos are mouthwatering as well!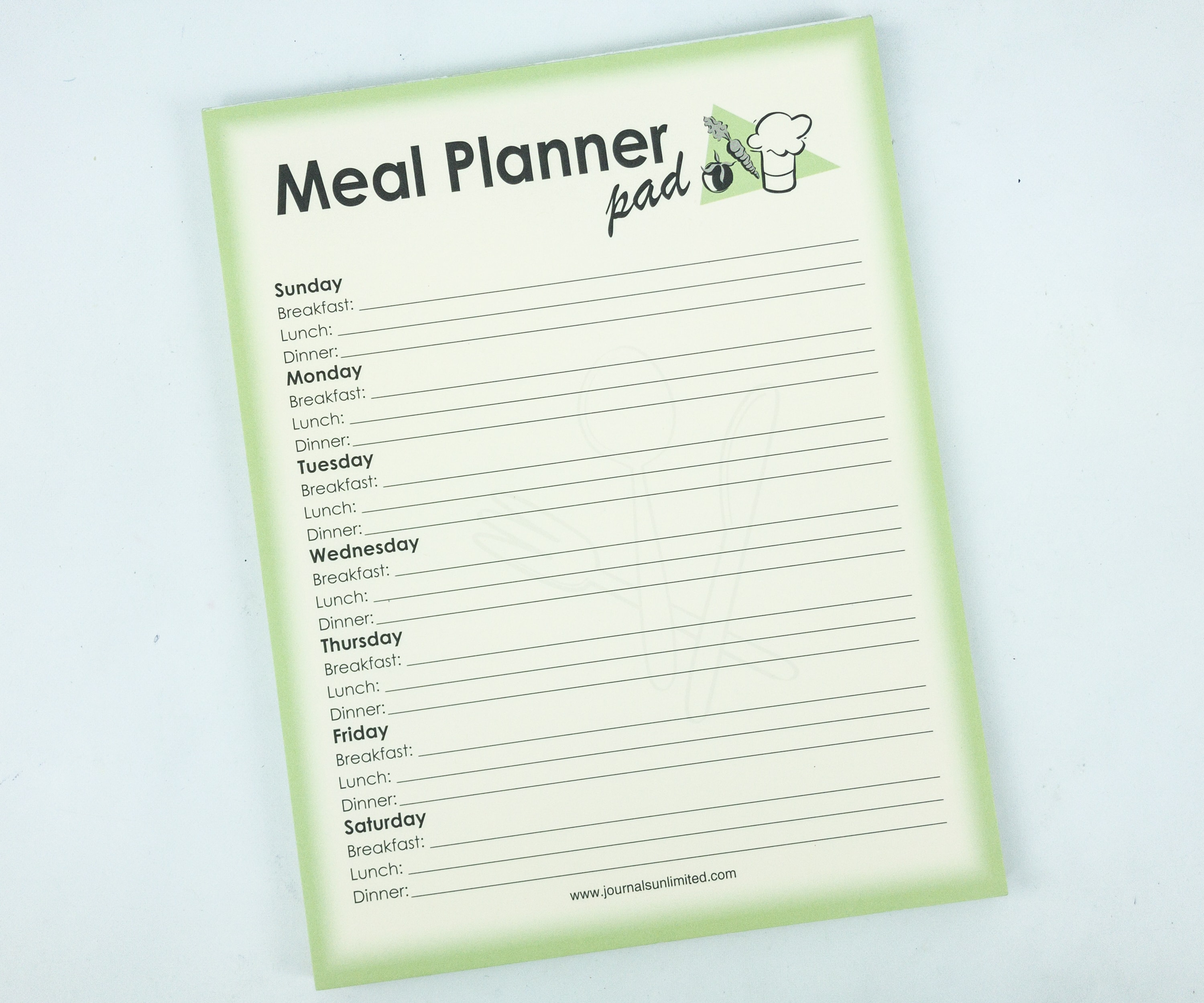 Meal Planner Notepad. Healthy eating is healthy living! We can use this notepad to plan our everyday meals from Sunday to Saturday. All we have to do is fill the blank space beside each meal of the day.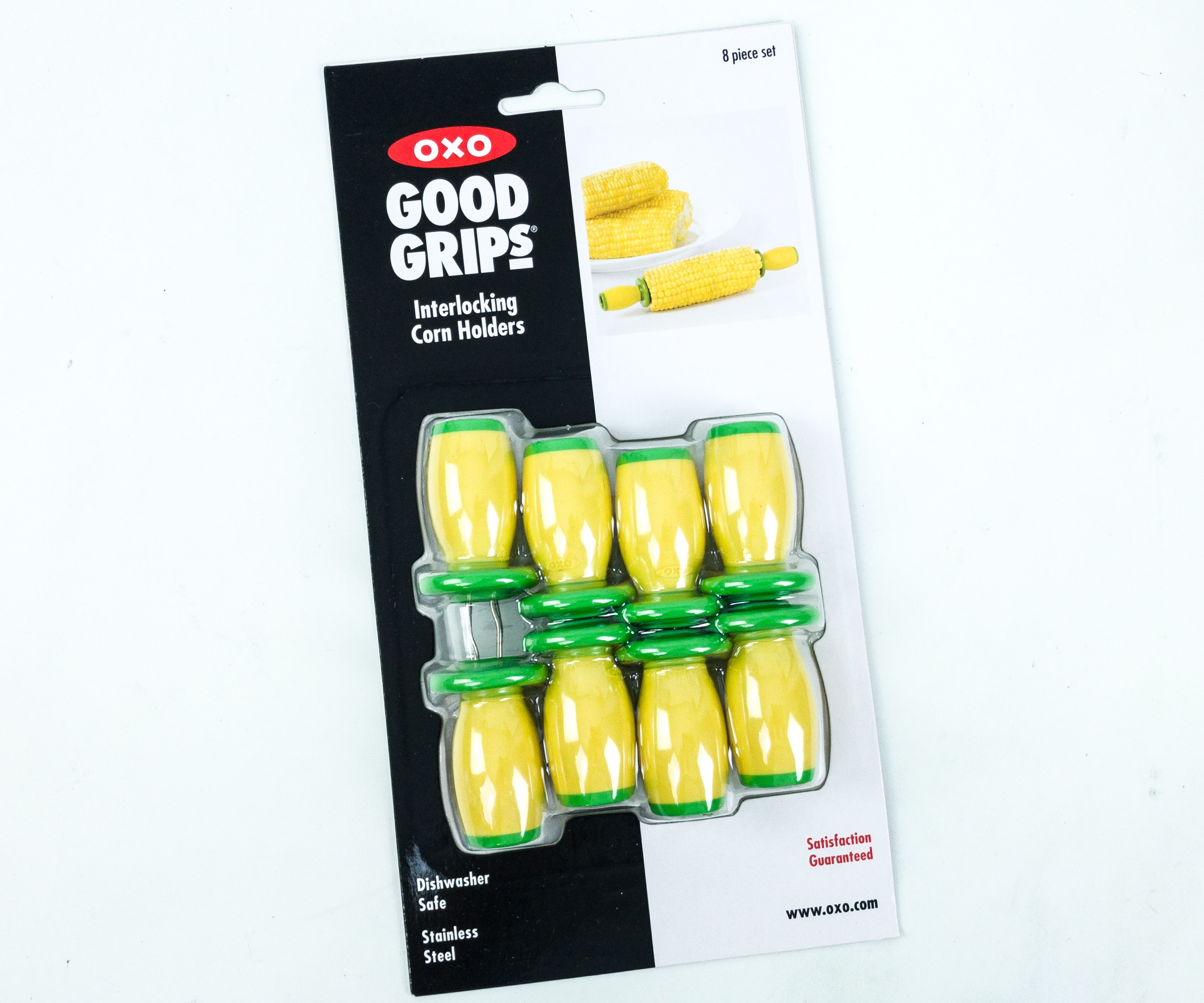 OXO Good Grips Interlocking Corn Holders ($10) Grilled corn is one of the most basic, handy, and very delicious camping snack you can try, but is quite hot to handle. Good thing we got these corn holders!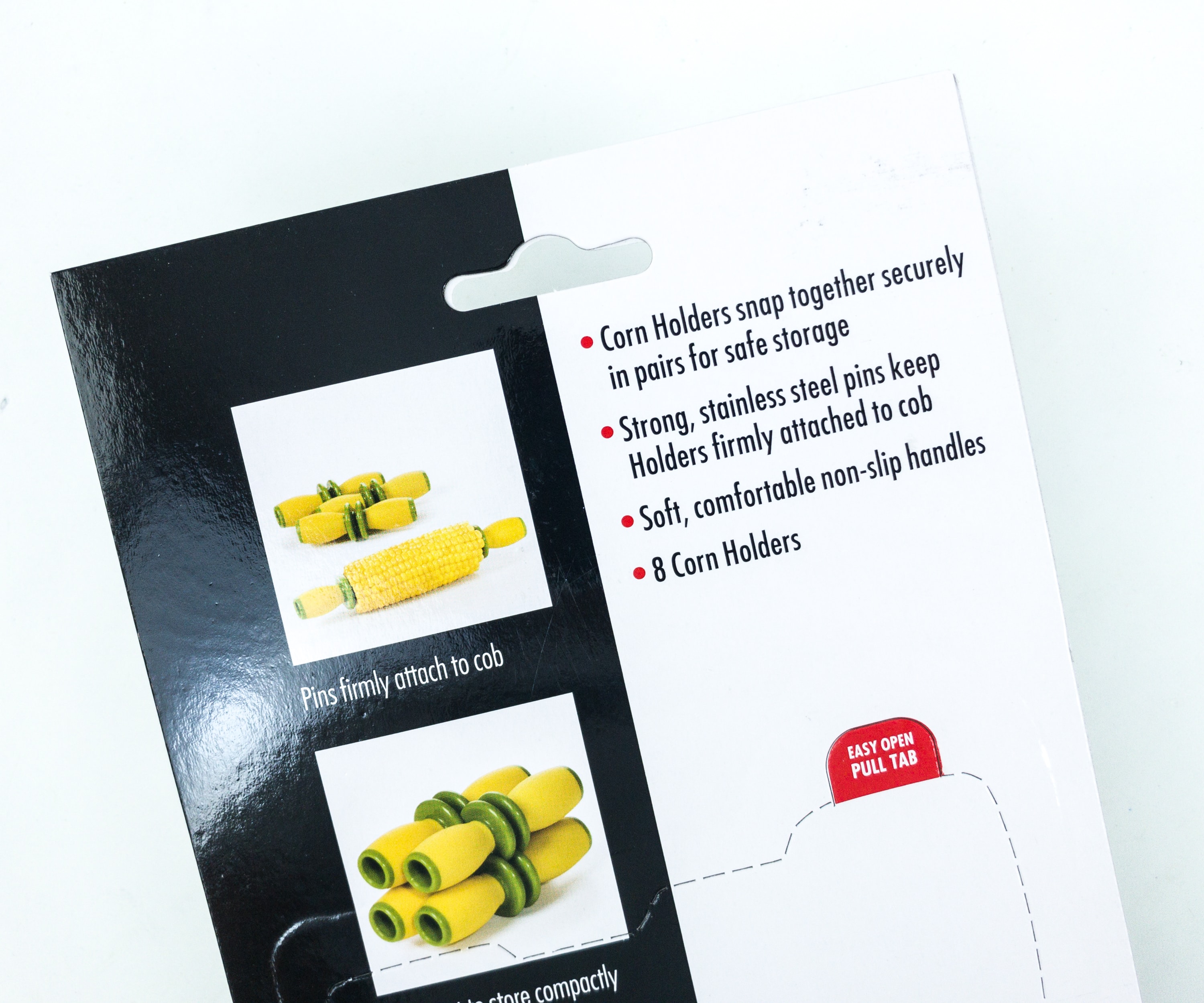 The back of the container features all the information you need to know about the product.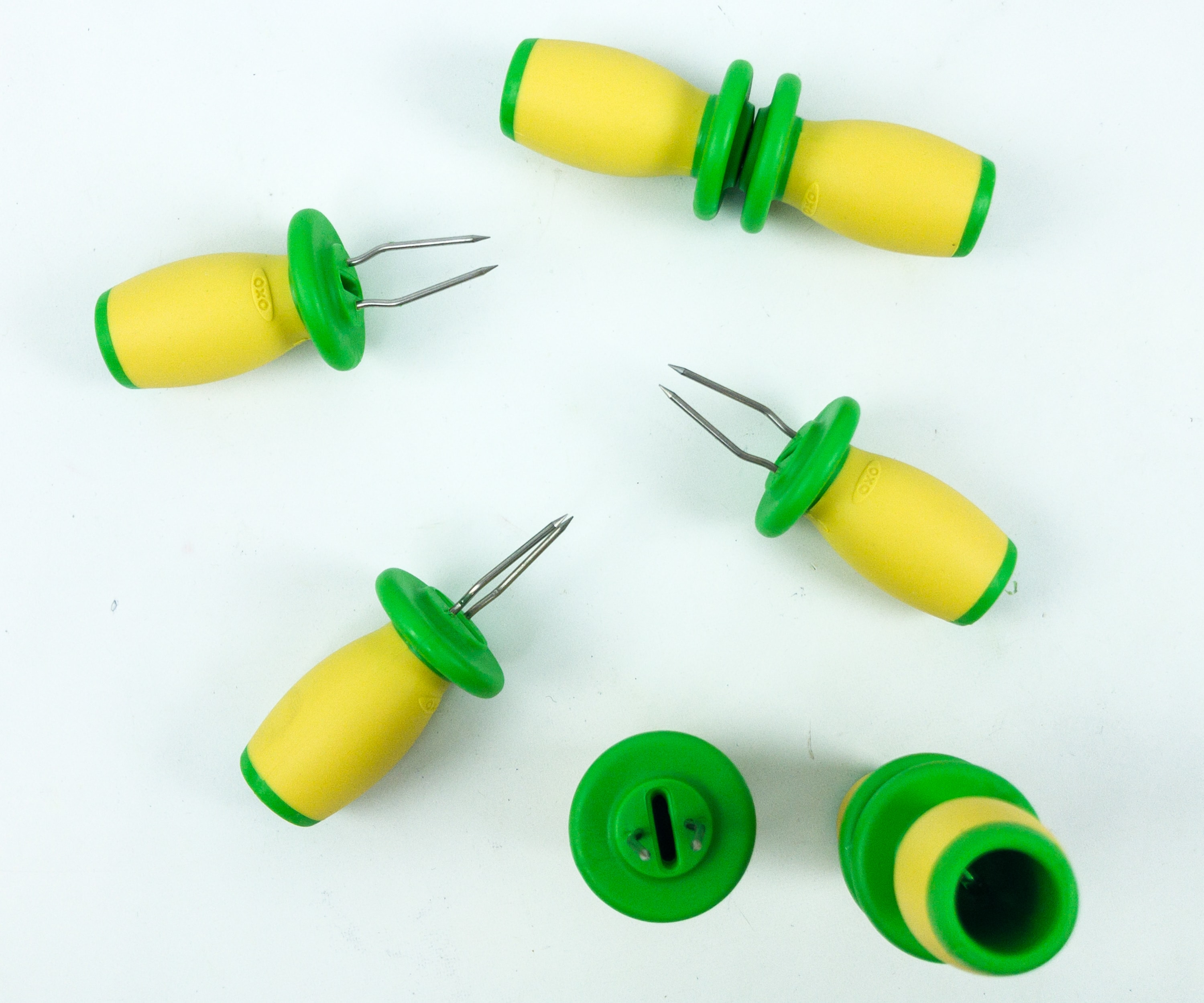 The pack includes 4 pairs of corn holders featuring sturdy stainless steel pins and soft non-slip handles. They are OXO and they are perfect!
Collapsible Measuring Cups. We got 8 colorful measuring cups joined together by a thick cord that you can easily attach to a bag or anywhere easily accessible when camping.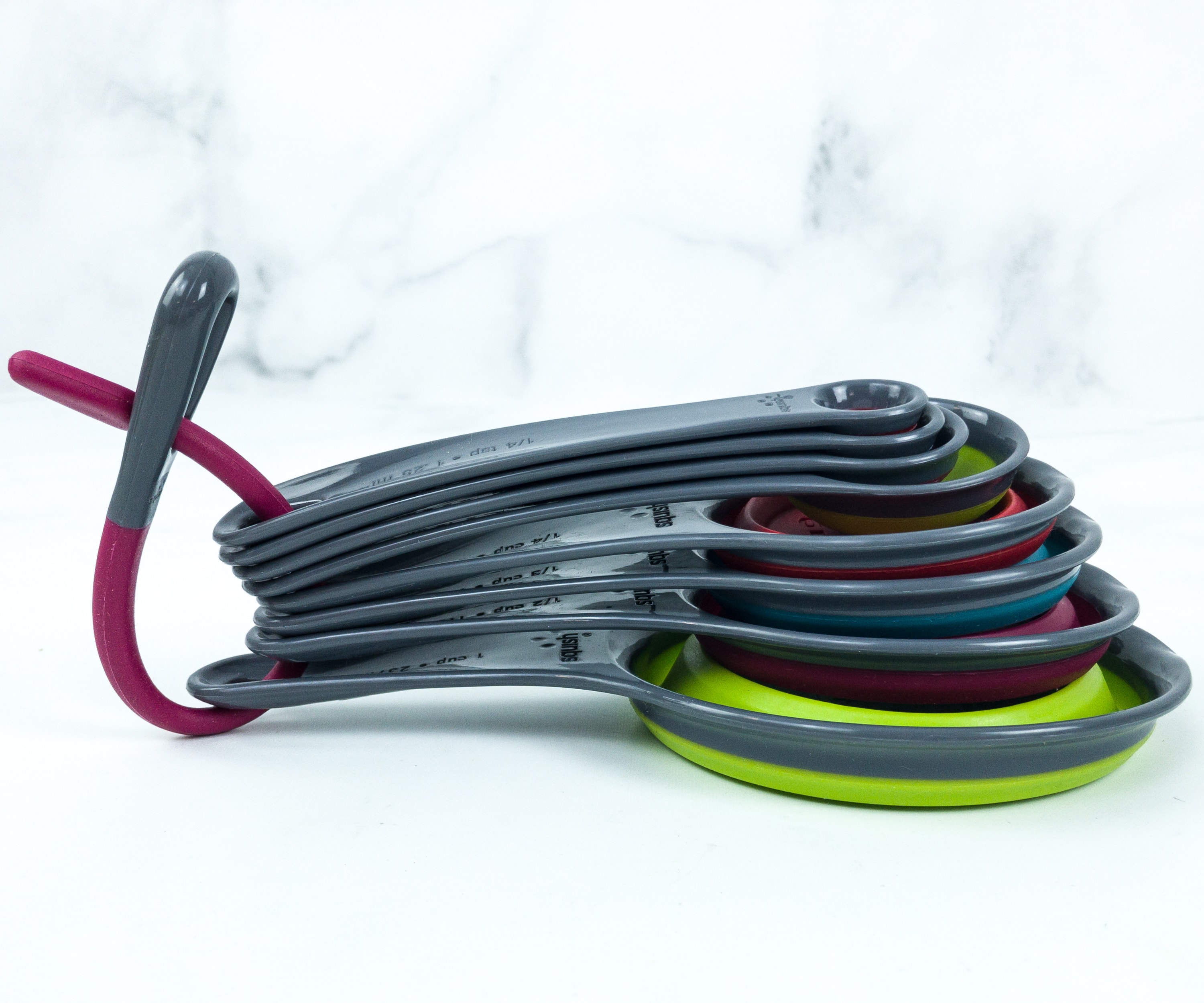 The collapsible cups measure between 1/4 tablespoon to 1 whole cup.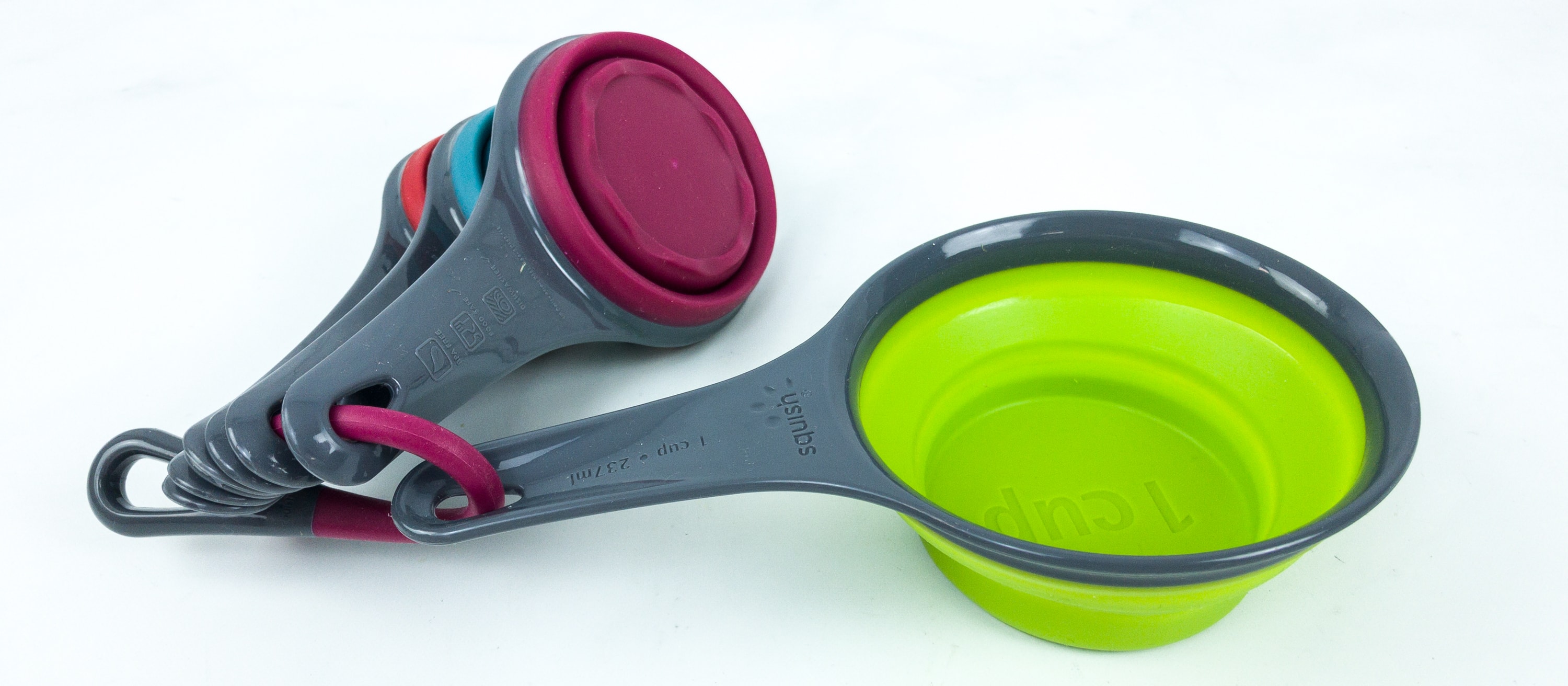 These cups also feature a rubber bottom, to avoid them from slipping. They are perfect for the small spaces of a camper or RV!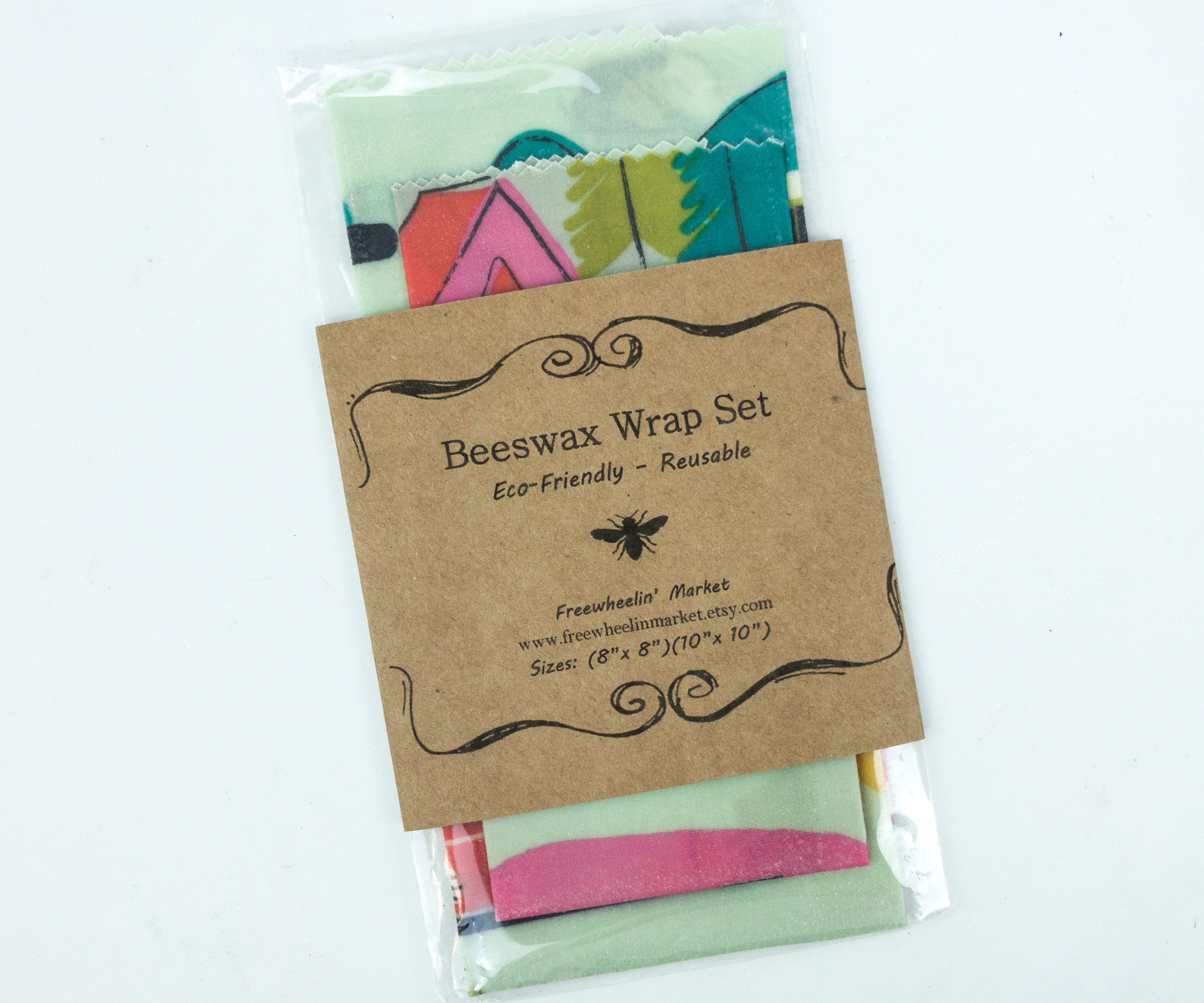 Freewheelin' Market Beeswax Wrap Set ($18) This one is a great alternative to your regular plastic wrap! It's a handmade wrapper made from cotton, natural beeswax, pine resin, and organic jojoba oil.
The best thing is that they're reusable. To clean the wrapper, you just need cool water and dish detergent.

These wrappers also come with a cute and colorful design! I love how this item is both environmentally conscious AND takes up less space in the camper!

Dish Towel. Made with anti-microbial fabric, this towel can help you easily dry your camping dishes. It's so soft and absorbent!

This towel also contains a cute camping-inspired design. Indeed, life is better when you're camping!
Camp Casual Paper Plates ($4.99) We got things to help us prepare meals, so it's just fitting to get an item for serving them! The pack contains 24 pieces of 8 1/2 plates featuring a camping-themed design.
They are thick, heavy duty, and durable plates made from recyclable and microwavable materials. I love that they are also grease-resistant and water-resistant, just perfect for outdoor use!
They also gave us a 20% off coupon!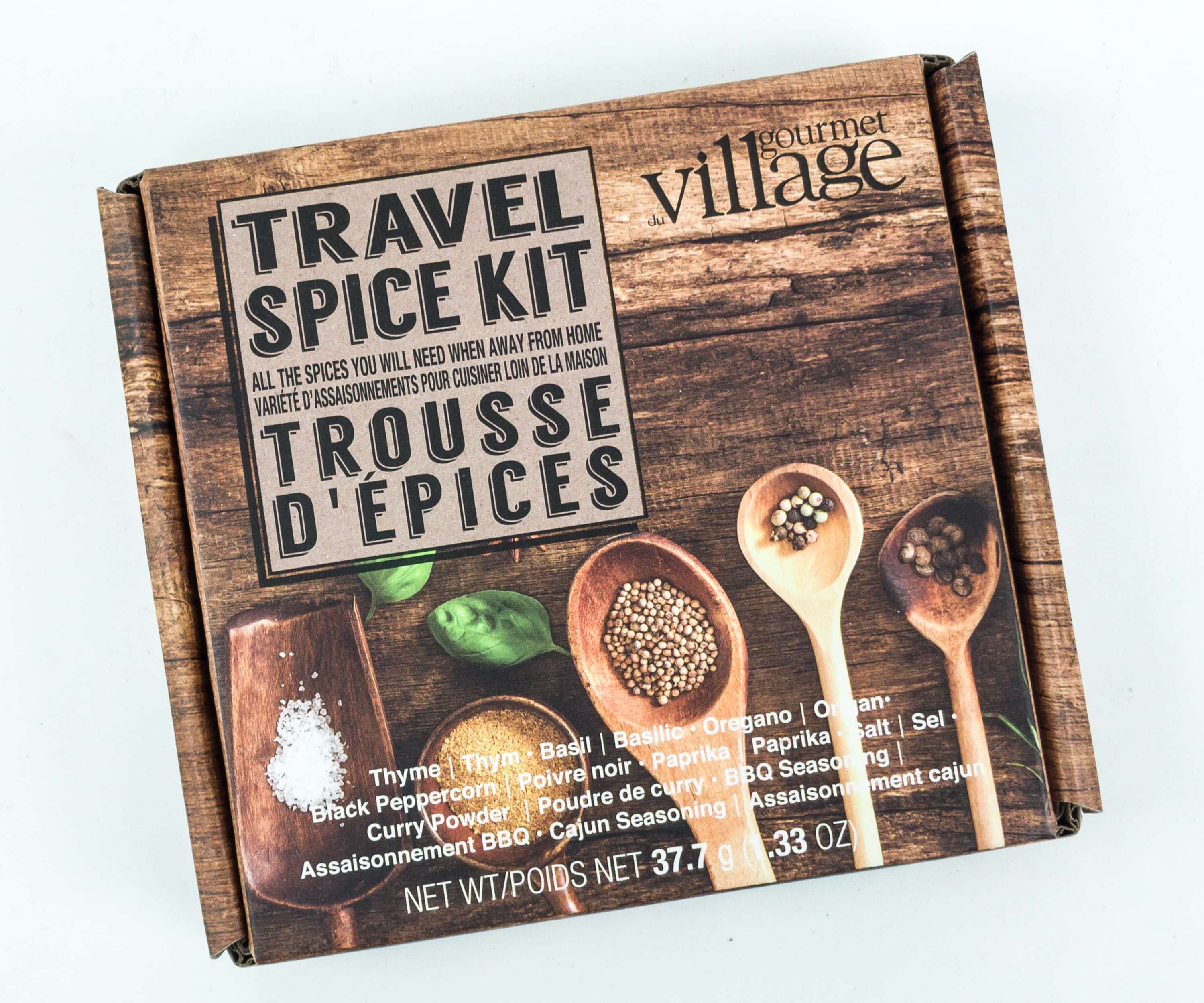 Gourmet Du Village Travel Spice Kit ($14.99) Who said you can't enjoy your favorite spices when you're cooking outdoors on a camping trip? This travel spice kit contains a variety of spices and you can easily bring them when camping or just about anywhere.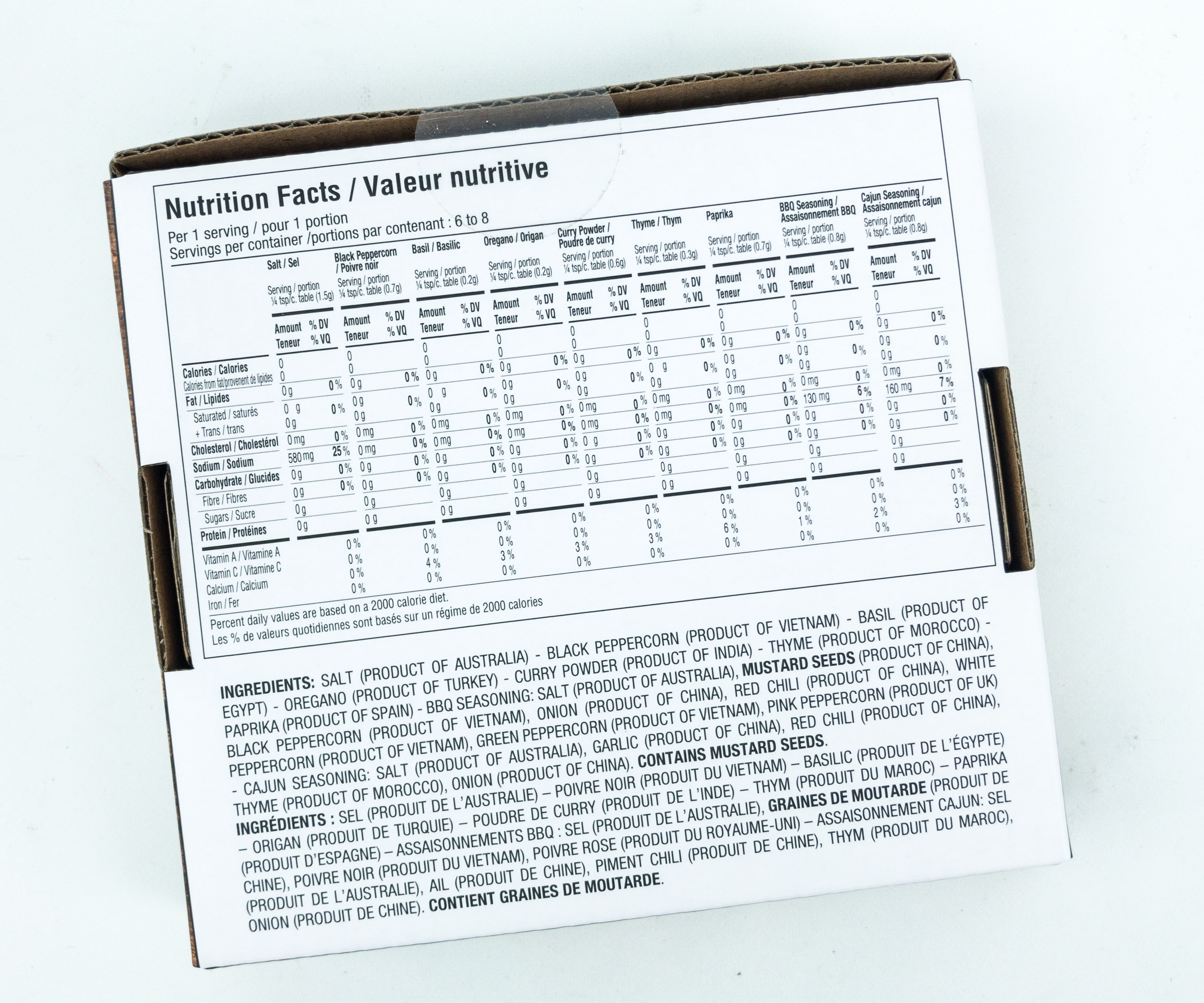 The bottom of the box features everything you need to know about the spices included inside the box.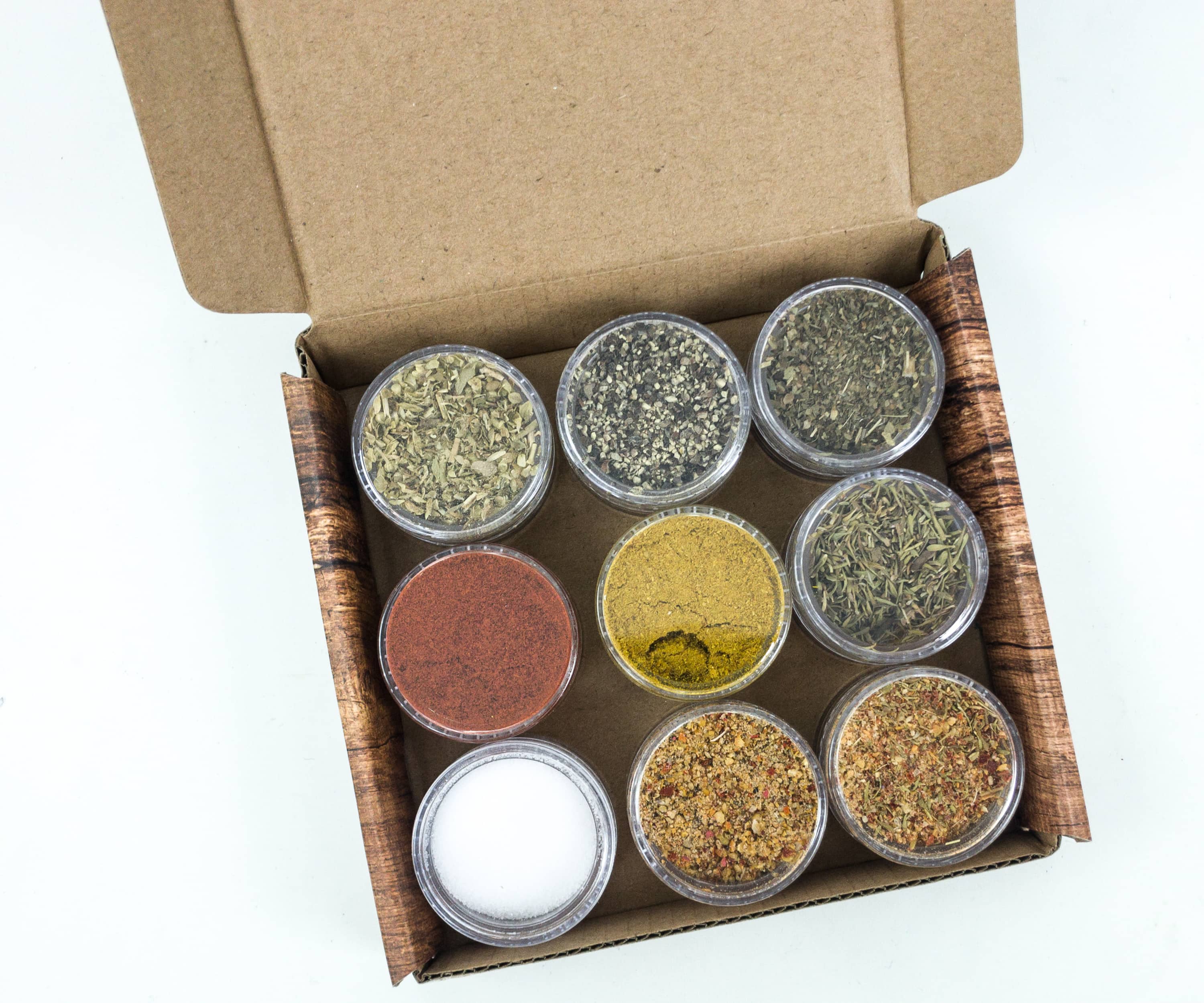 All the spices are packed separately in a plastic container.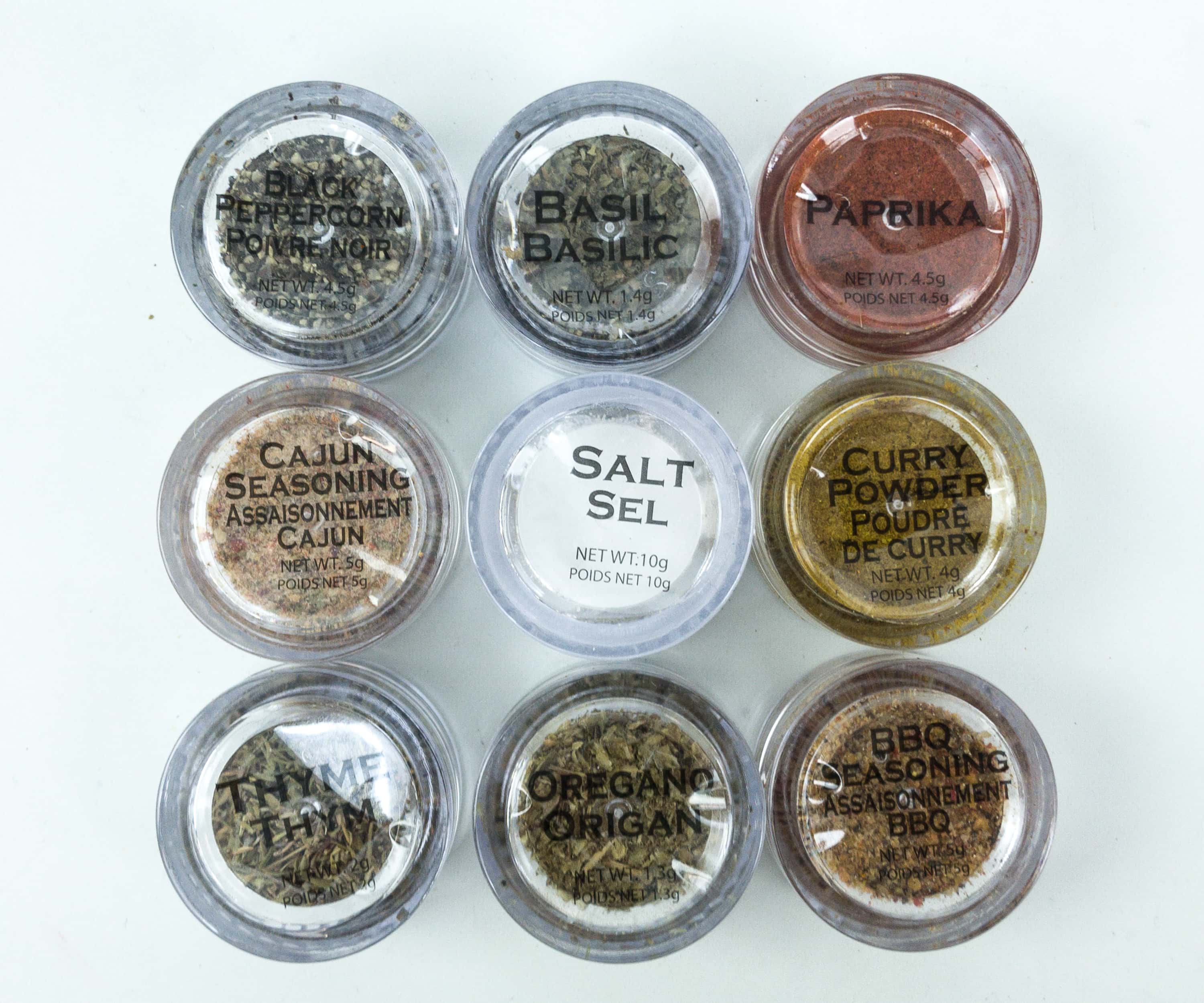 The spices included in the box are black peppercorn, basil, paprika, cajun seasoning, salt, curry powder, thyme, oregano, and BBQ seasonings.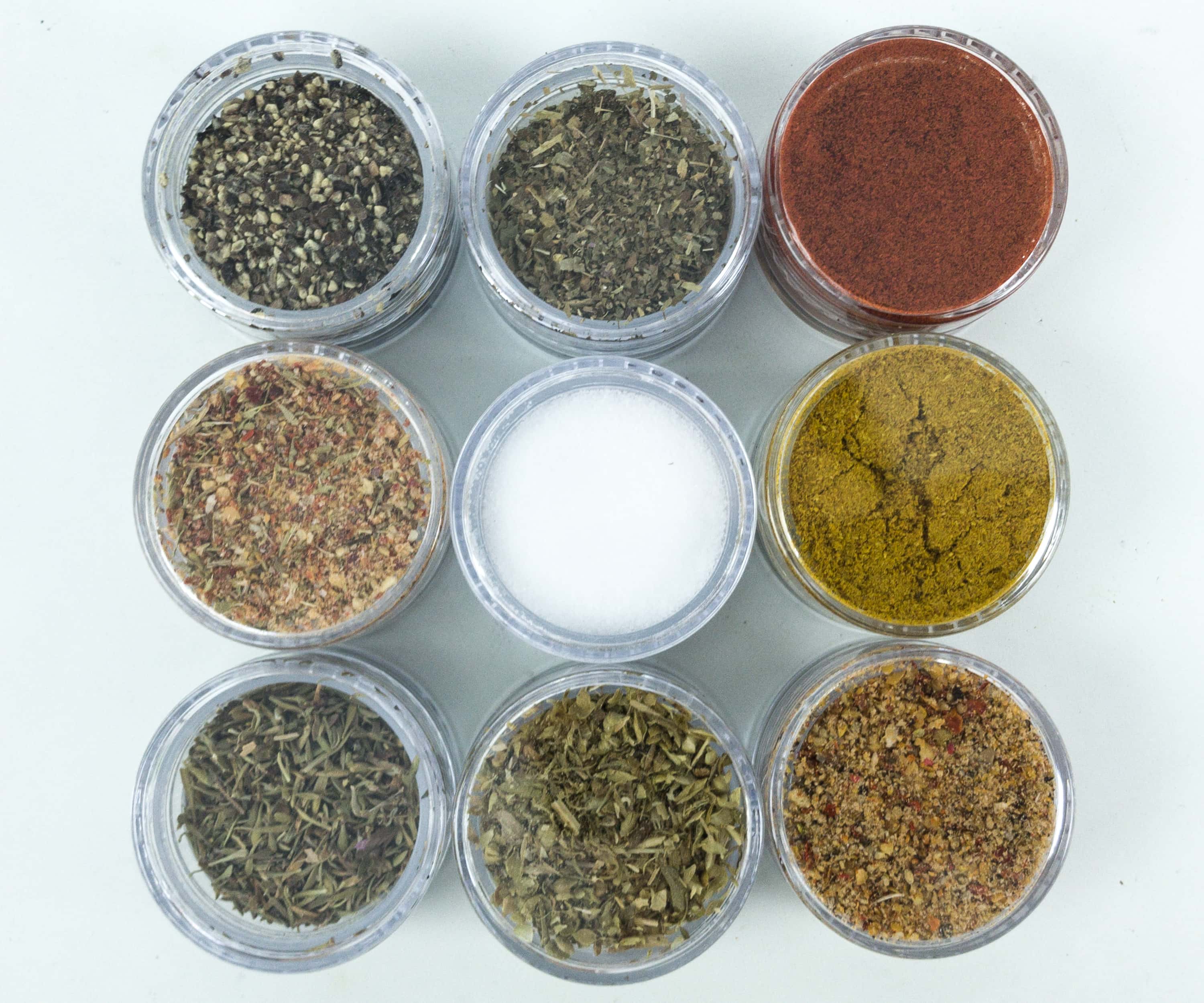 The containers are sturdy and they don't easily spill, so they're really perfect to bring on-the-go!
Our first Camp Life Crate is definitely a hit! They provided everything we ever wanted to have a filling and satisfying meal while camping. All the items inside the box were not just useful, some of them were also very colorful and truly eye-catching. The recipe booklet is my favorite, followed by the seasonings! This box is more than just the typical camping stuff, they show us that there are innovative camping tools, gadgets, and goods as well. This subscription is definitely geared to glampers and RV living – my aunt is one and she cheered as we uncovered every item, then took every single one for her camper (she's here at a state park for the summer!).  Looking forward to more fun themes and to discovering fresh gear from this subscription – it was just really spot on!
What do you think of June's Camp Life Crate?
Visit Camp Life Crate Glampers & Campers Box to subscribe or find out more!