Oh Baby Boxes is a pregnancy and postpartum monthly subscription box that sends healthy and fun products for moms-to-be. The box costs $39.99 + free shipping within the US, and you can save more if you go for longer plans. Each month, receive 6-8 full-size pregnancy-safe products that promote healthy and relaxed conception until the due date, and even after giving birth. The products included are organic, natural, artisan, and holistic that spoils the moms-to-be on her journey, even during postpartum!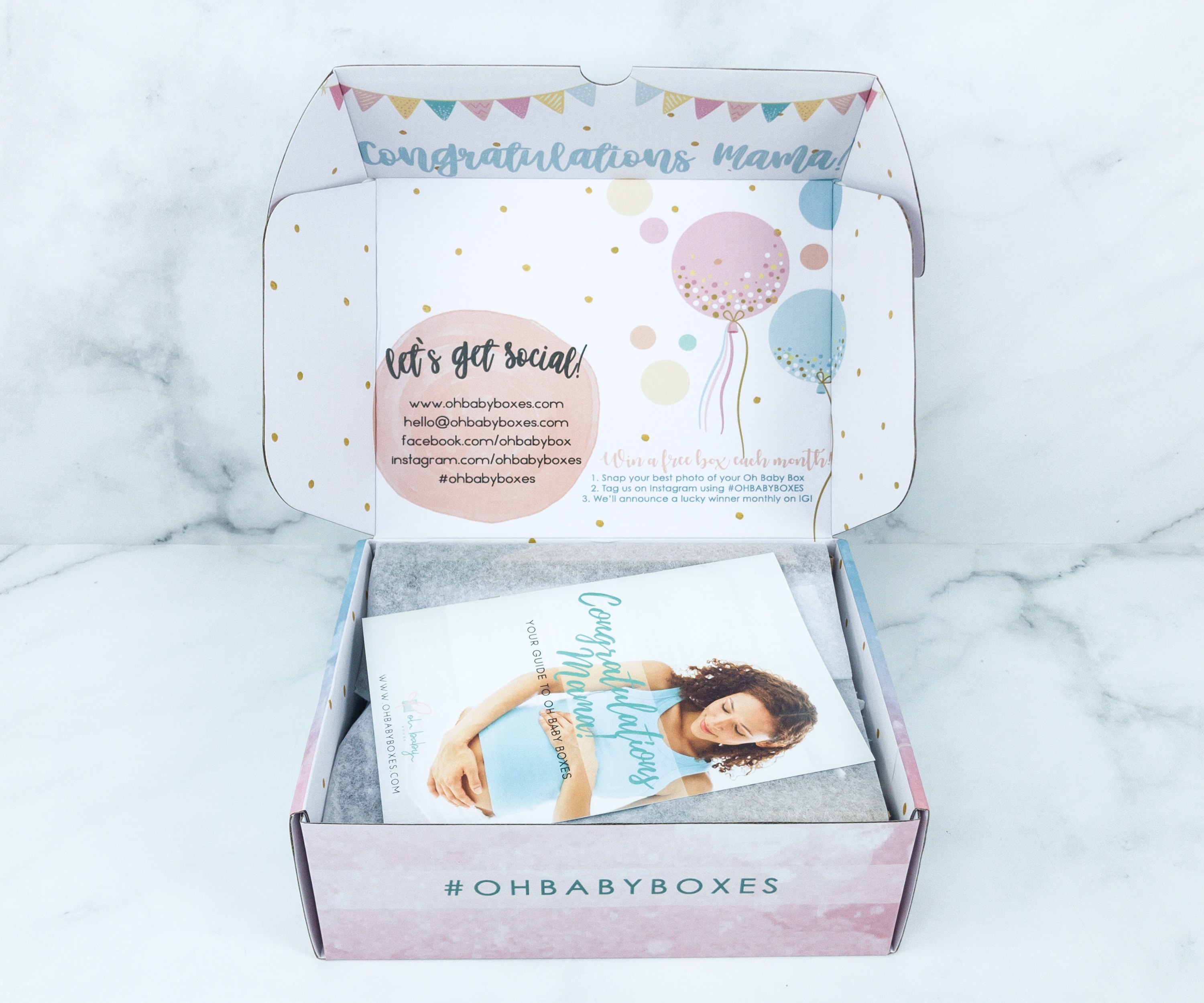 When you open the box, there is a congratulatory message for you, complete with balloons and colorful flags!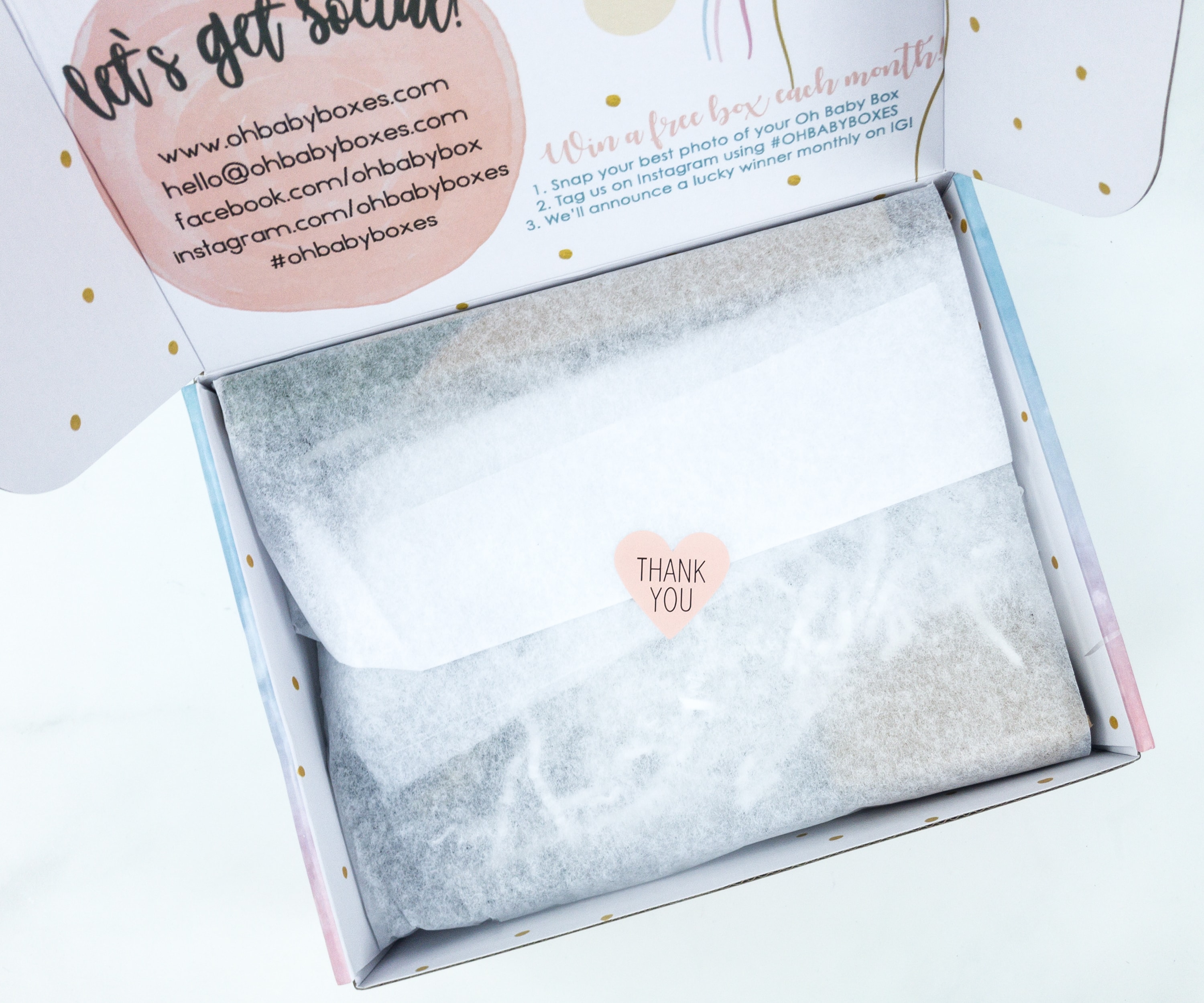 The items are wrapped in a white tissue paper, sealed with "Thank You" sticker.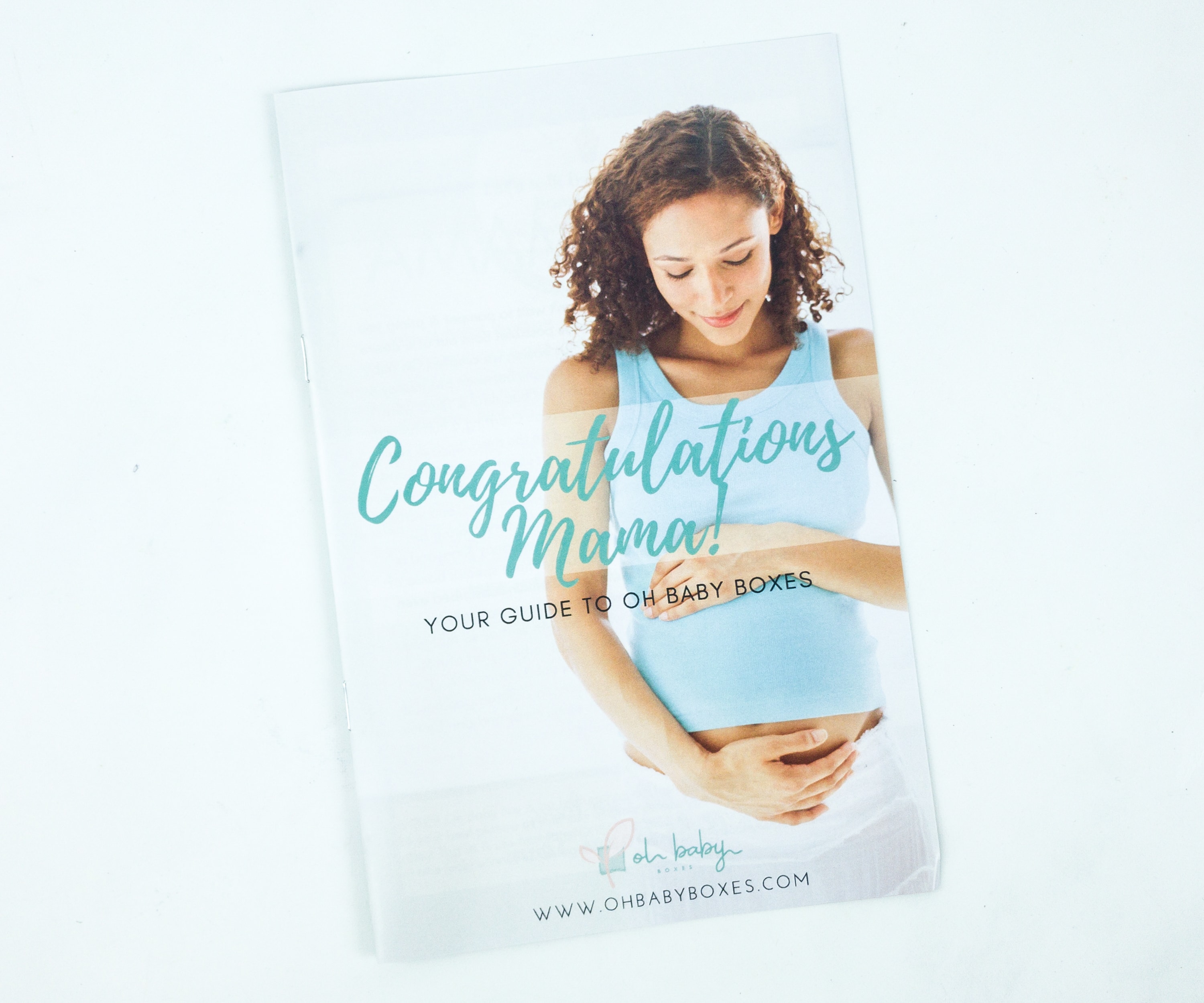 This month's box includes a booklet.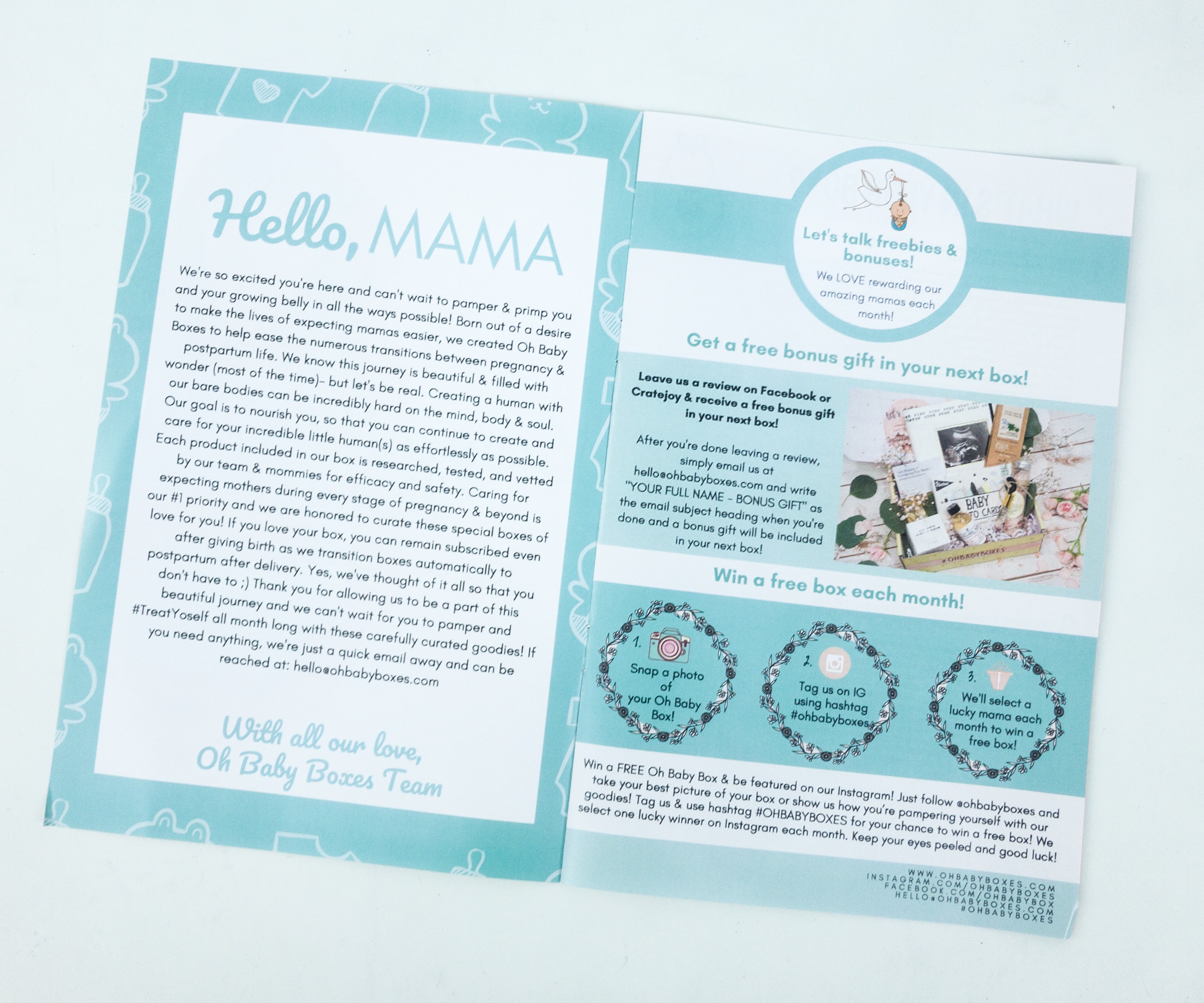 There's a sweet note from Oh Baby Boxes!
The contents of the box are all listed with brief descriptions about each of them.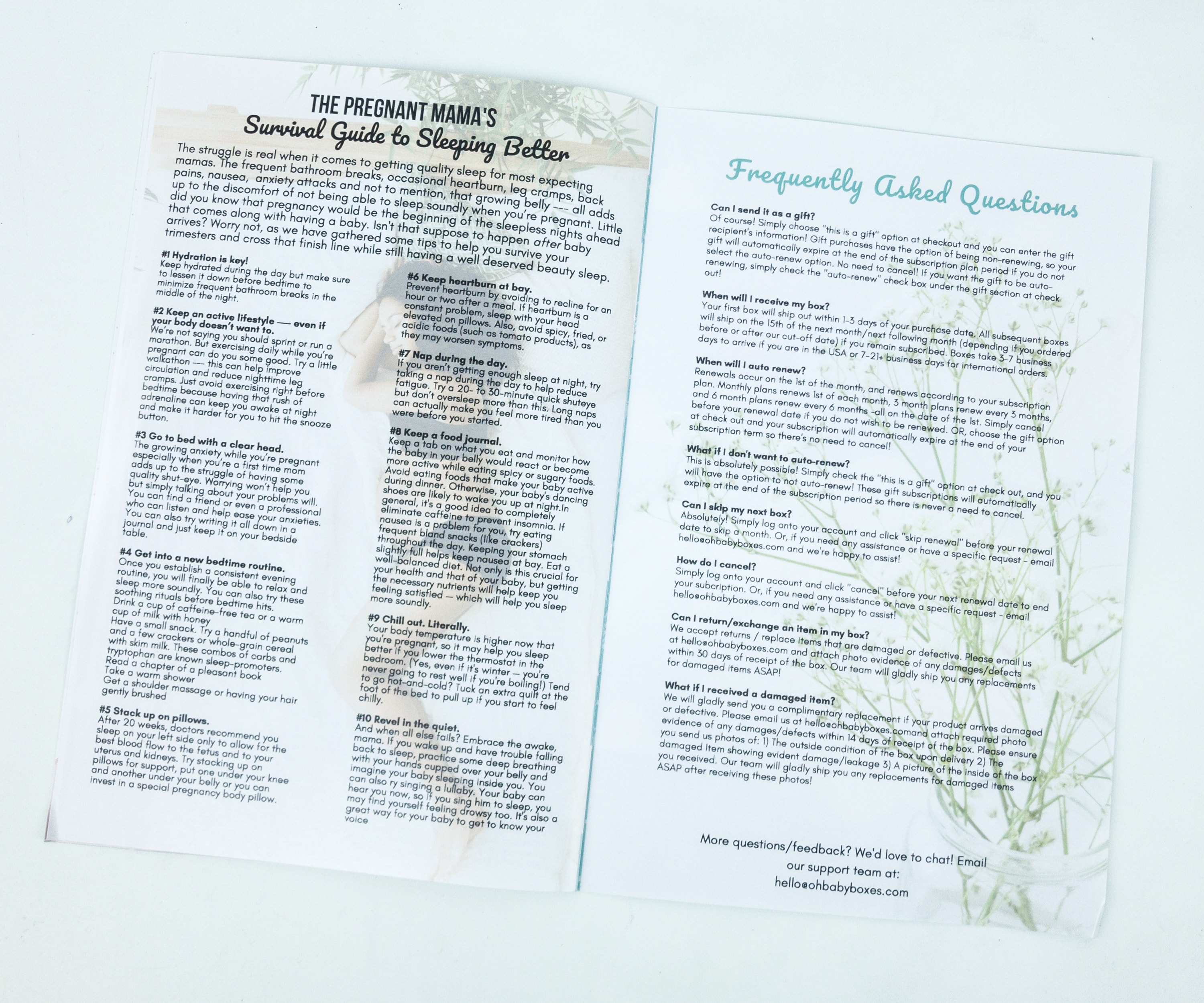 They even included a guide to better sleep for pregnant mothers and a list of FAQs about the subscription.
The contents are also protected by white squiggles!
Everything in my box!
California Home Goods Stainless Steel Straws ($13.99) It's a set of stainless steel straws that make an eco-friendly alternative to plastic straws that clog the ocean.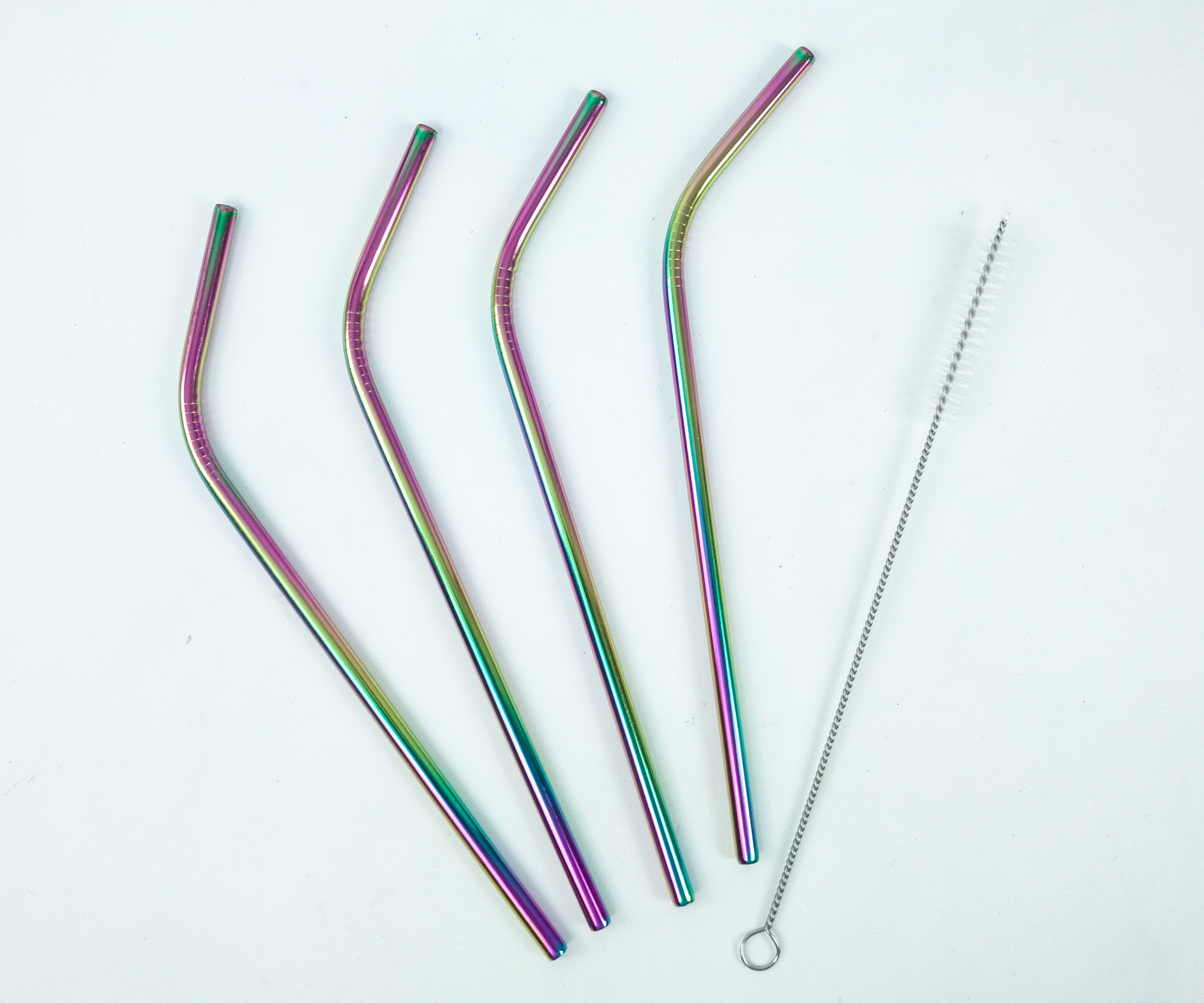 It includes four pieces of bent straws and a cleaning brush. They can be used with various cold beverages like sodas, fruit juices, smoothies, and more!
The Happy Shoppe Triangle Balance Necklace ($25) The necklace arrived in a giftable black box.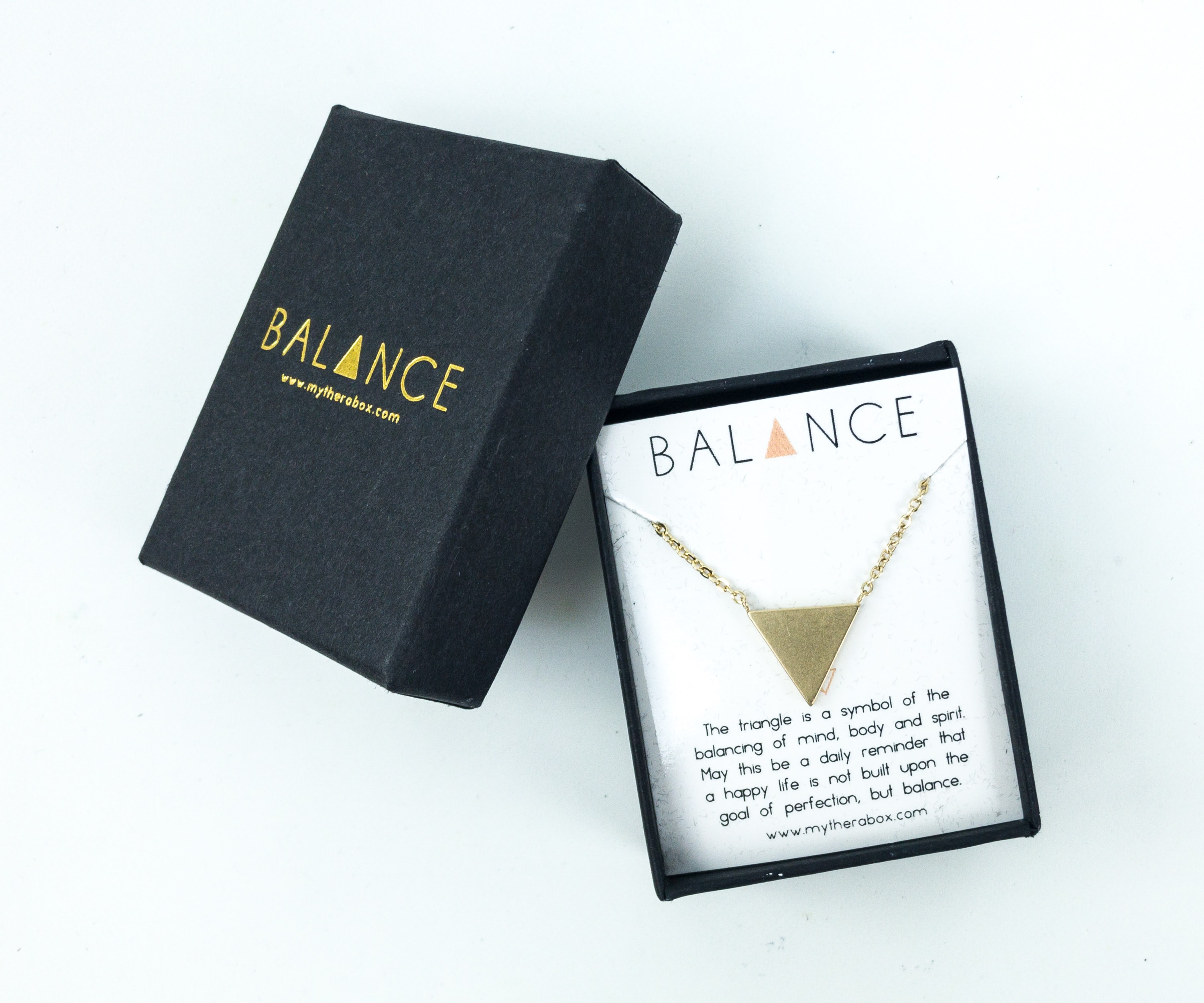 The card where the necklace was attached also contains the meaning behind the design.
The triangle is a symbol of the balancing of mind, body and spirit. May this be a daily reminder that a happy life is not built upon the goal of perfection, but balance.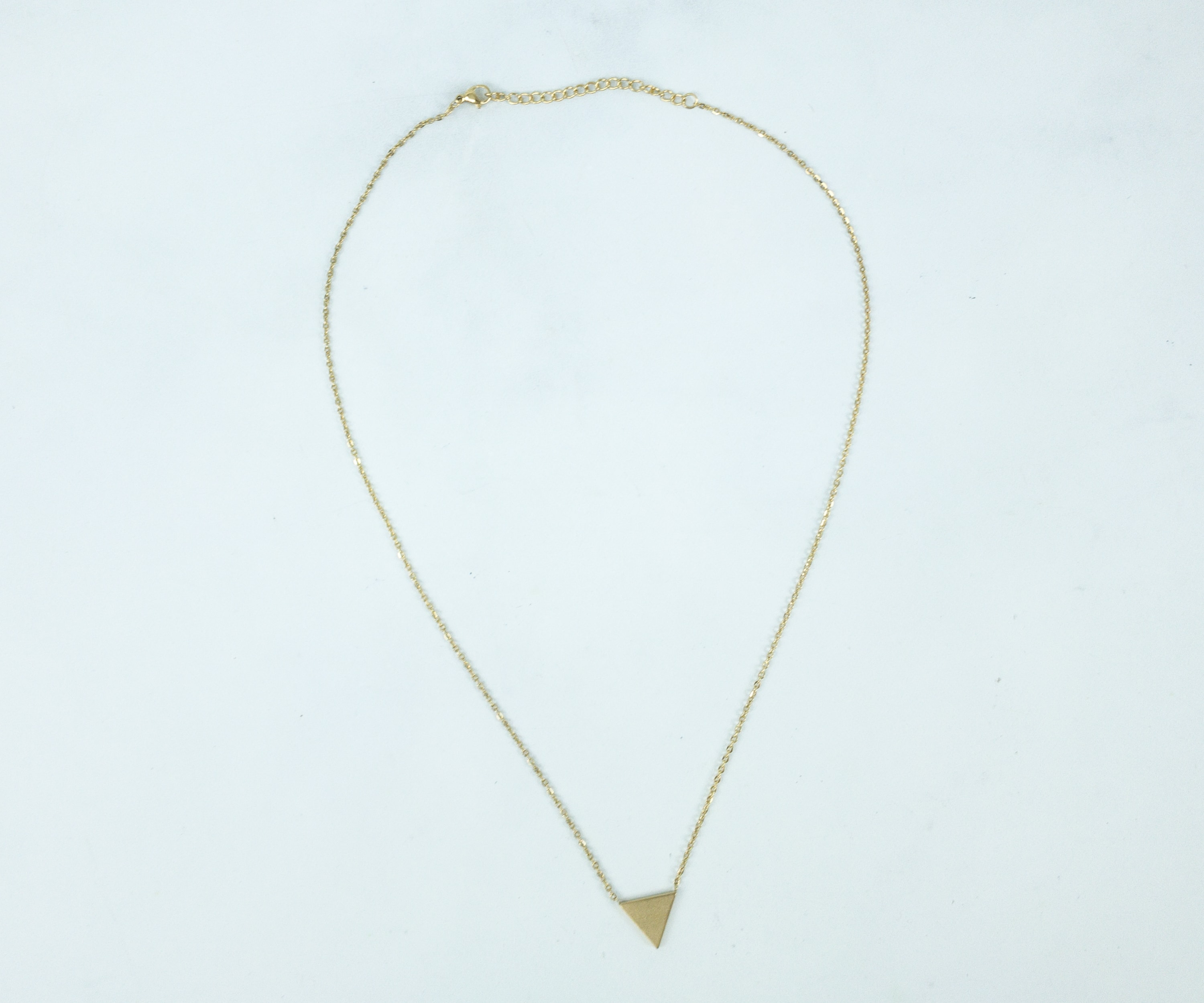 It's an uncomplicated accessory you can wear every day. The length of the necklace is just right, not too tight but not awkwardly long either.
Whether you pair it with a plain or printed top, this triangle pendant will be a standout!
Moroccan Magic Lavender Vanilla Lip Balm ($4) Argan and essential oils were combined in this lip balm to make it hydrating and nourishing.
It glides smoothly on the lips and smells so good as well!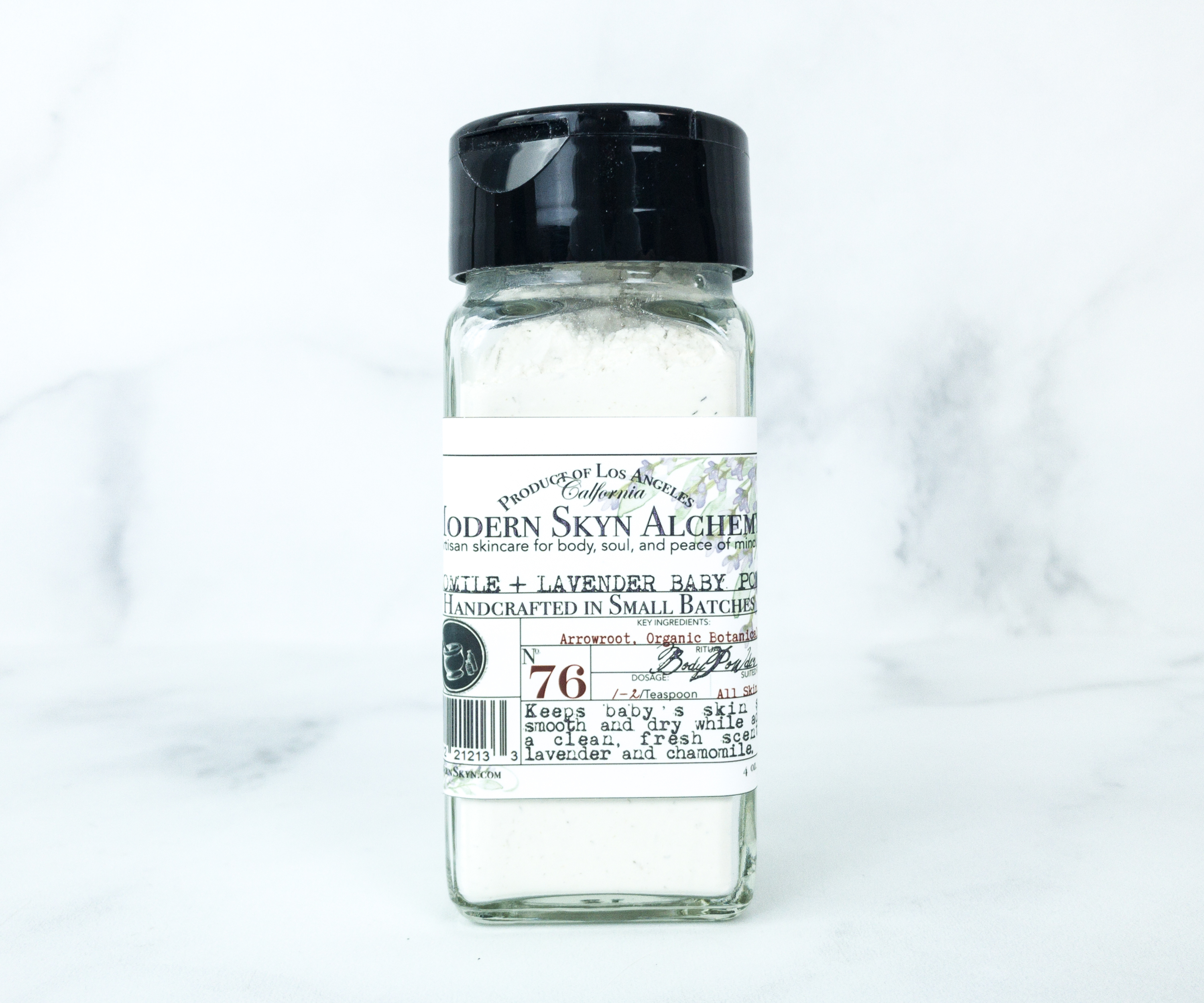 Modern Skyn Chamomile + Lavender Baby Powder ($13) You and your baby can share this powder. It's gentle on the skin and smells oh-so-heavenly!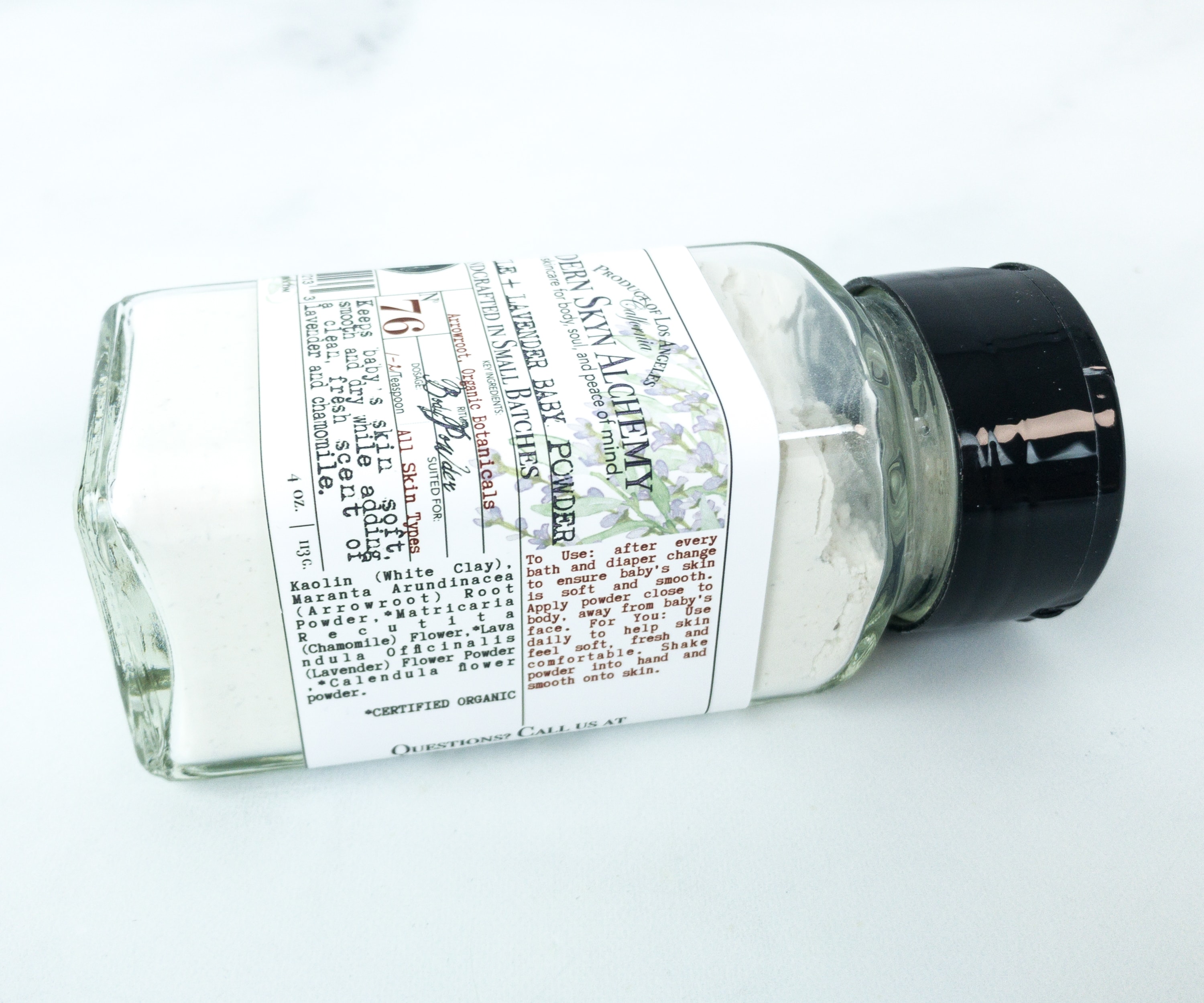 It contains chamomile and lavender, which explains why it smells so good. The powder is ideally used after every bath and diaper change for your baby. For moms, it can be used daily. It promises to keep you and your baby's skin smooth and soft.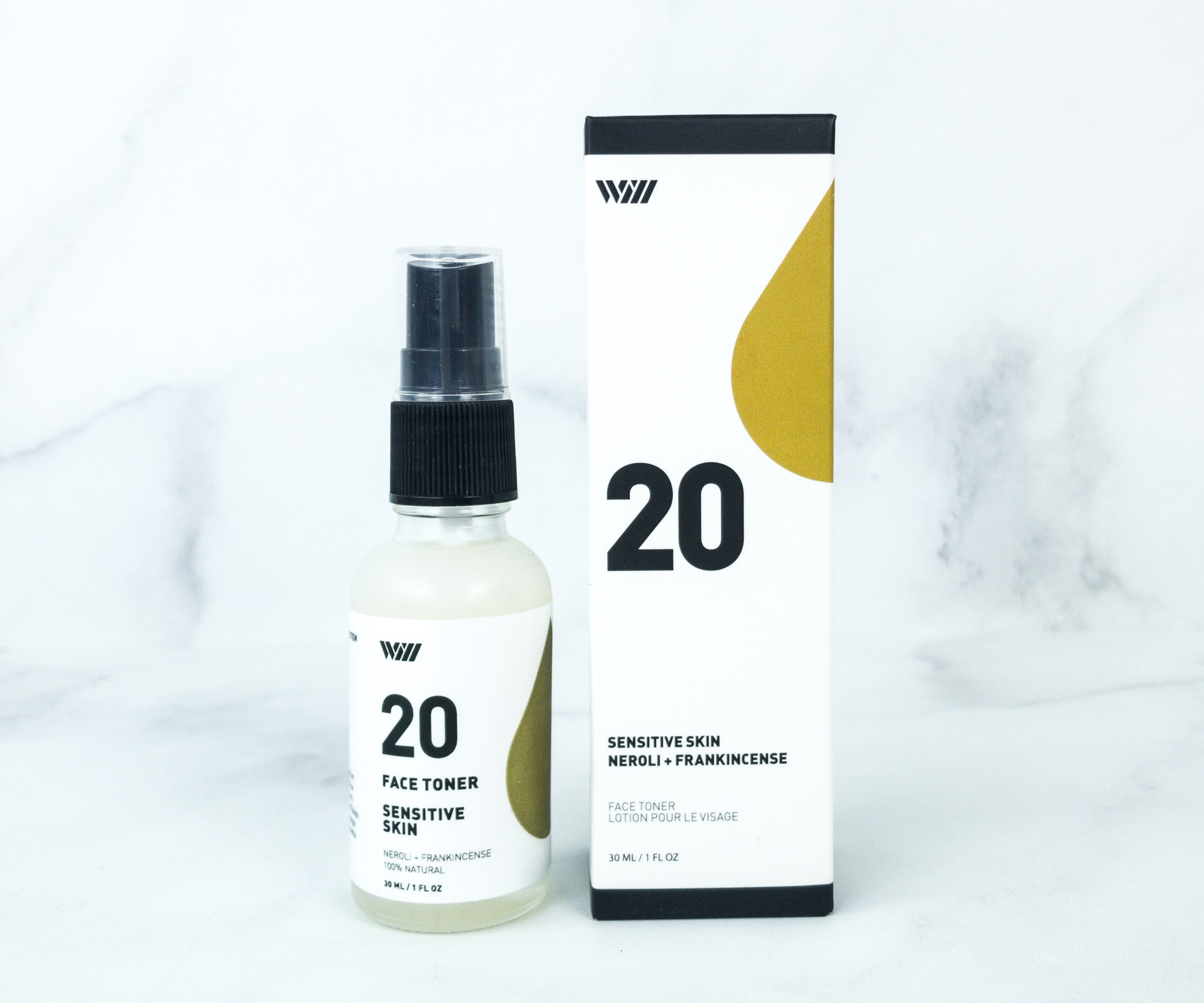 Way Of Will #2 Sensitive Skin Face Toner ($27) Specially formulated for sensitive skin, this natural toner helps boost the effectiveness of face oils. It's lightweight so it gets absorbed easily by the skin, and there's no overpowering scent like other toners have. The formula doesn't contain alcohol either. Key ingredients include geranium and patchouli essential oils.
They included a 20% off coupon code that you can use for orders over $50 from Way of Will's online store.
Caroline's Naturals Women's Health Herbal Tea ($12)
This organic herbal tea is perfect for nourishing women's bodies, whether pregnant or just needing some TLC. All herbs are researched to be safe to use during pregnancy, but talk to your health care provider before taking. Raspberry Leaf and Nettle are known for their tonifying properties as well as high mineral and vitamin content. Other herbs used aid in digestion.
This organic herbal tea blend is made to nourish your body. It has a refreshing scent and taste as well. The blend contains red raspberry leaf, nettle, peppermint, spearmint, rose hips, lemon balm, ginger, and stevia. To prepare, just steep for 15 minutes.
KVoss Bronzing Potion Glow Cream ($16) If you find time to doll up, they included a tube of bronzer you can use to give your skin a sun-kissed look. The formula is weightless and non-drying, plus it's also ideal for all skin types. Key ingredients include coconut water and mineral mica. Whether worn alone or under makeup, it leaves the skin smooth and glowing!
Oh Baby Boxes never fails to remind moms that they deserve a break, with pampering items and beauty products curated just for them. The box even included a simple accessory that you can easily pair whether with your maternity clothes or normal clothes. Of course, there's also an item that you can share with your baby, which is a gentle and pleasant-smelling powder. Overall, it's a well-thought-out box and it would make a great baby shower gift as well!
What do you think of this month's Oh Baby Boxes?