Nomadik is a subscription box for outdoor enthusiasts. Each monthly box includes functional gear designed to increase your fun in the outdoors. All products have been trail tested by an outdoor adventurer and often incorporate new technologies. Every box has three to six pieces of unique, newly-released, or just plain ultra-handy gear from premium brands.
DEAL: Save 10% off any subscription with coupon code HELLO10.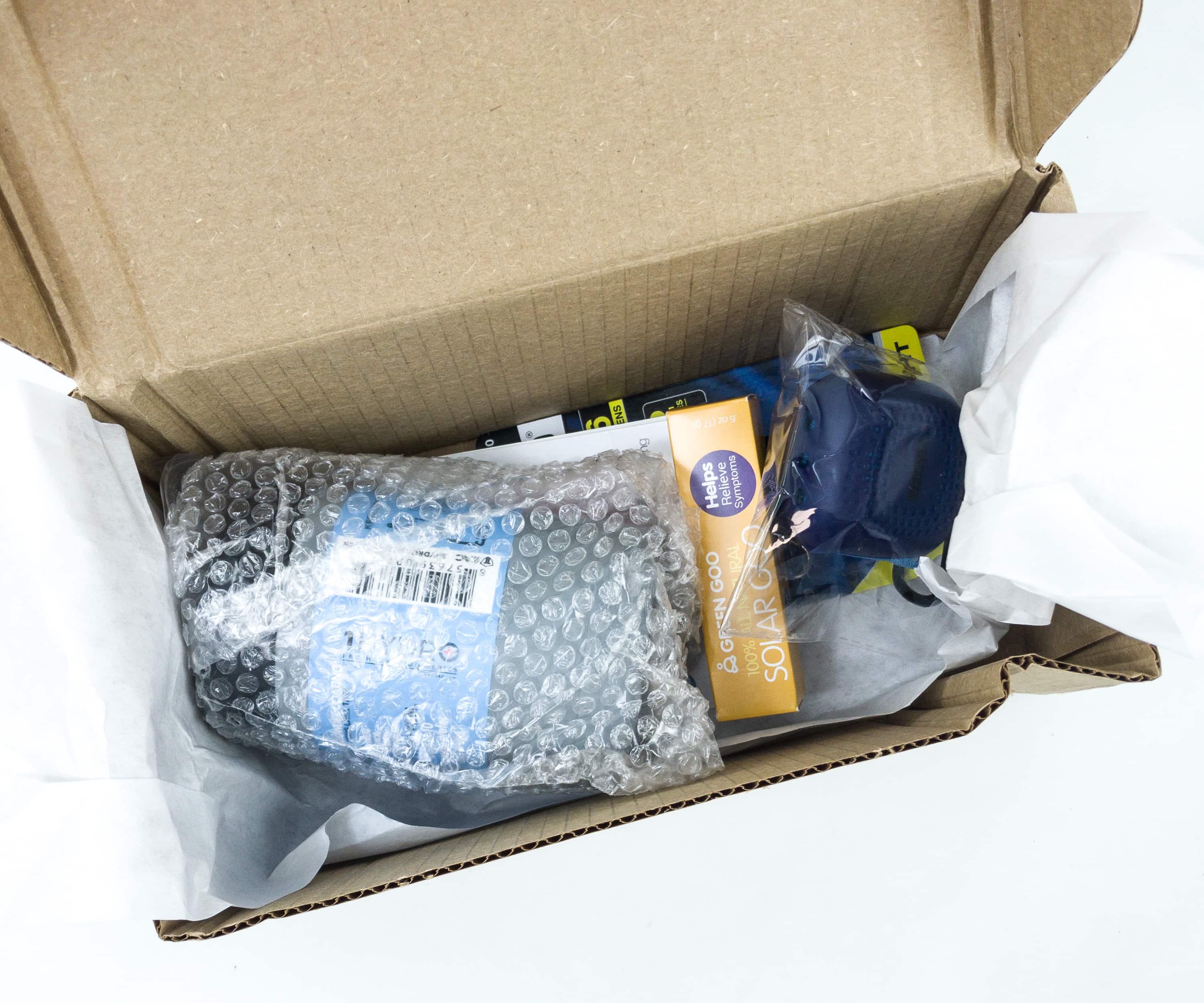 Everything is durable outdoorsy type stuff, so no need for tons of packing materials.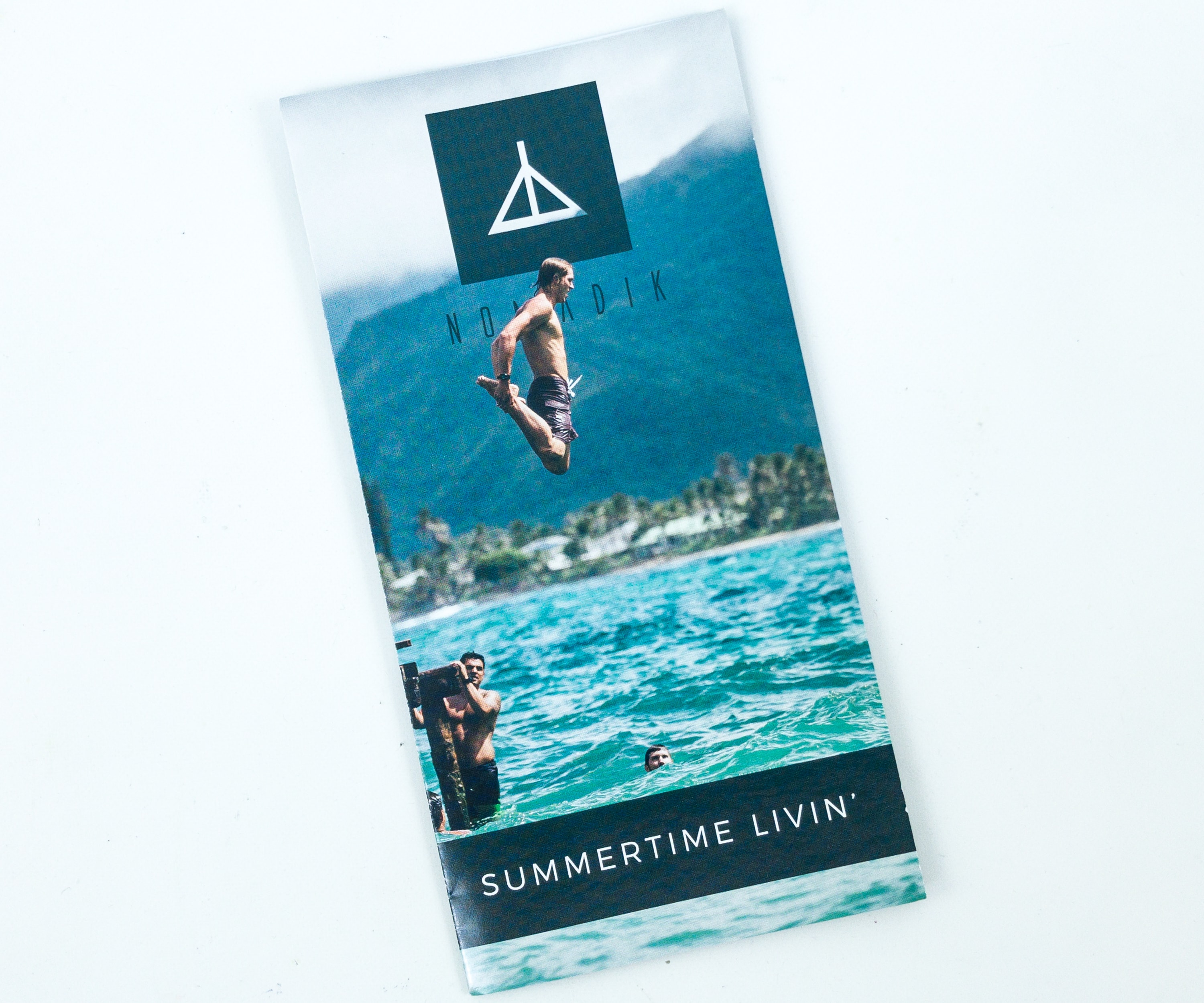 The theme for June 2019 is Summertime Livin'.
Nomadik always includes a Challenge card to encourage you to get out and use your items in the wild.
There's also a list of all the items in the box, as well as some useful tips from Nomadik.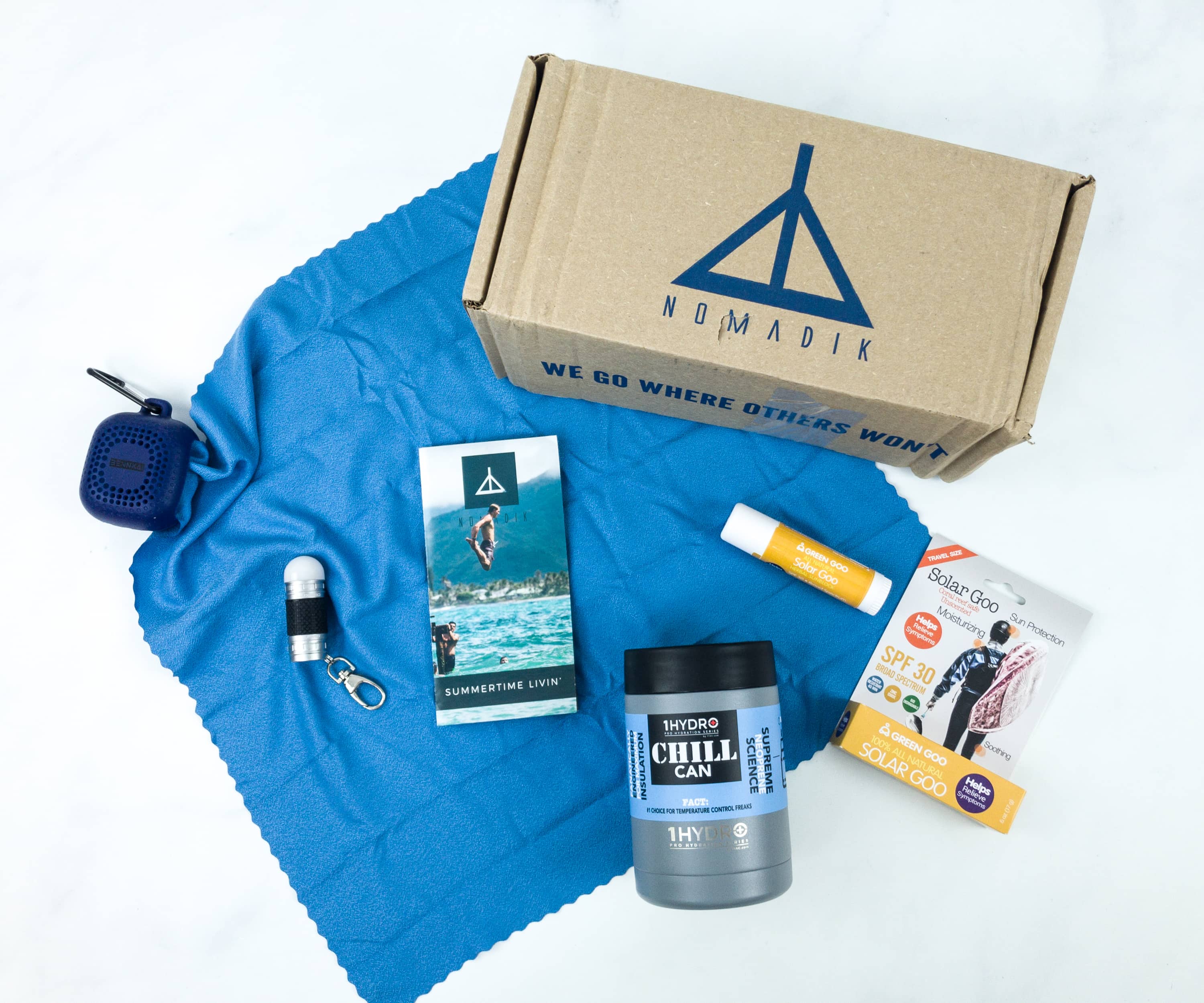 Everything in my box!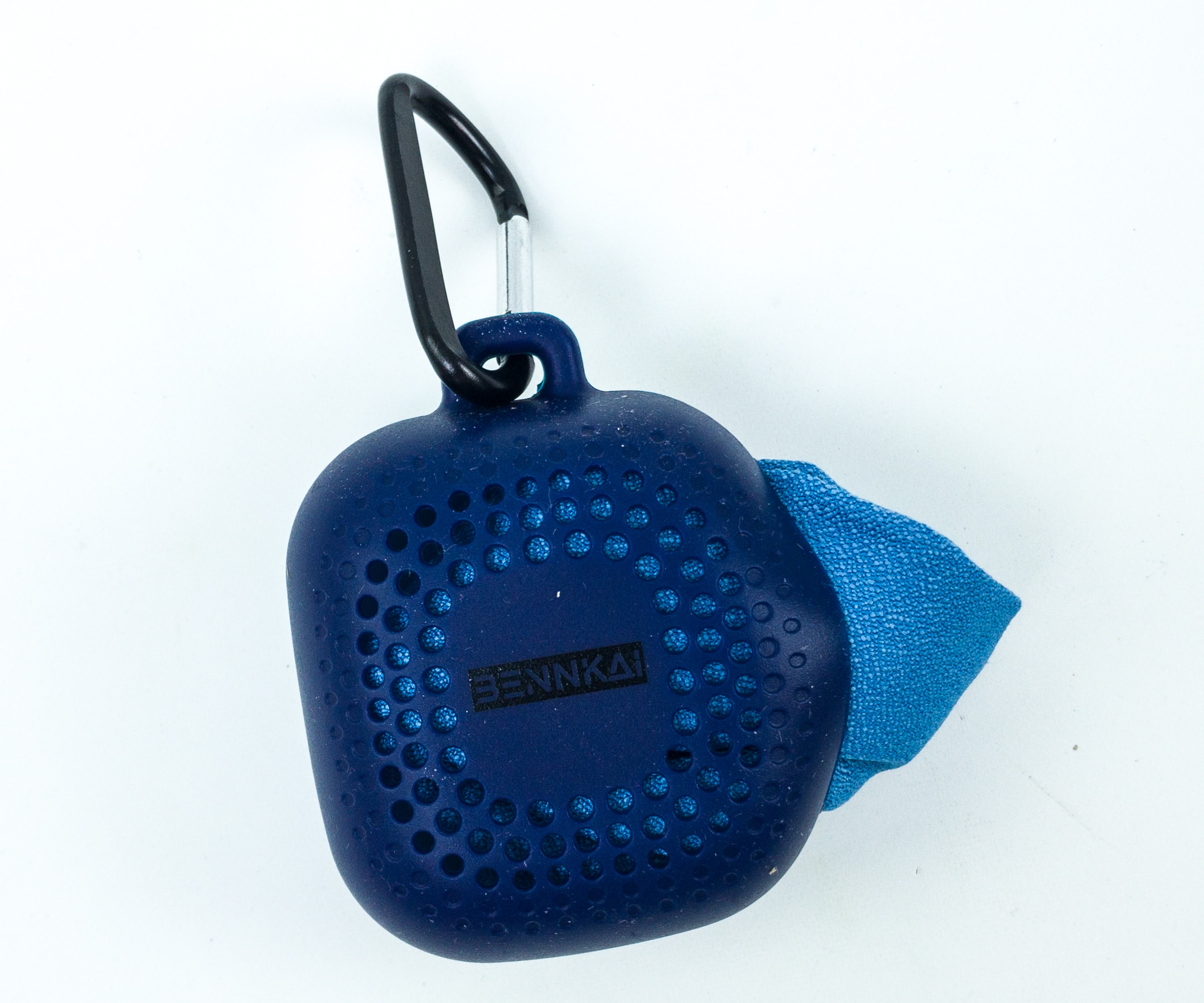 Bennkai Microfiber Quick-Dry Towel ($25 Full-Size 55 x 27in.) This towel comes in a container with a built-in clip that you can attach to your bag so you can bring it with you wherever you go, whether to the sea or to the mountains or just to the gym.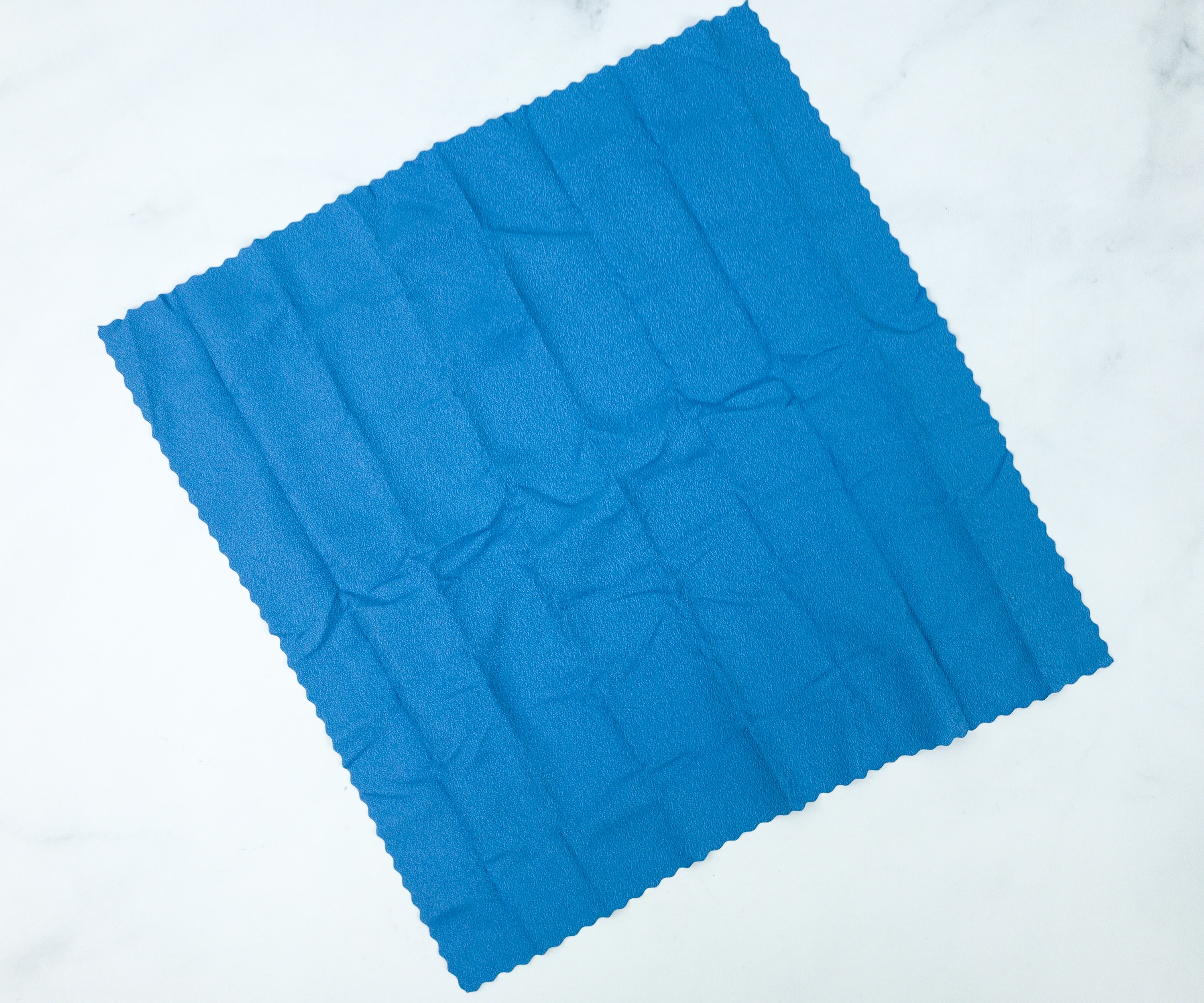 I like how soft and lightweight this towel is! It's made with microfiber fabric, so it's also fast-absorbent and quick-drying. Bonus – it's useful to clean glasses & devices, too!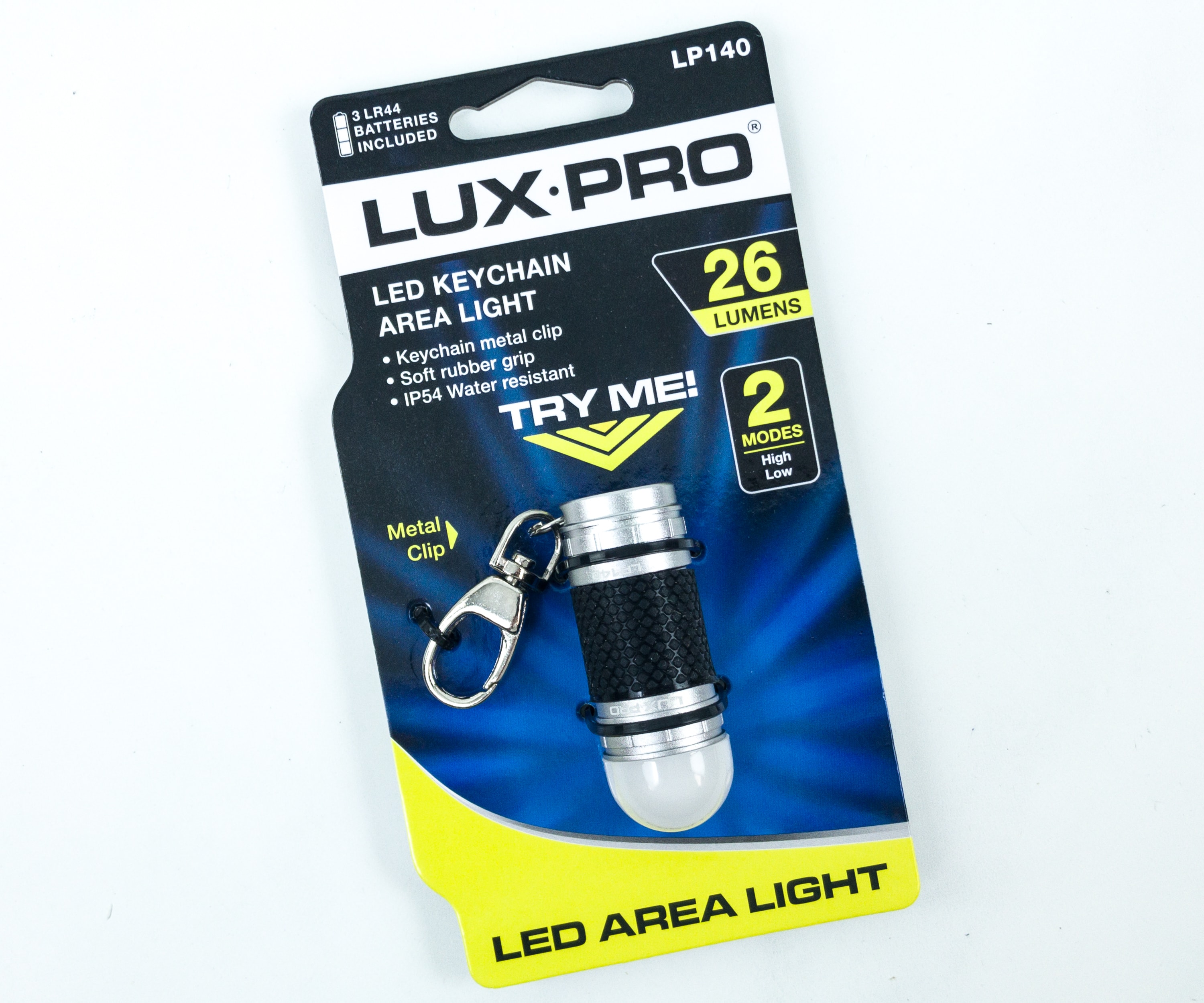 Lux Pro Mini Keychain Lantern ($7.99) Another on-the-go must-have is this keychain area light! It features a LED light with a high and low mode, attached to a keychain metal clip that you can put on your bag or lanyard. The light can go up to 26 lumens maximum.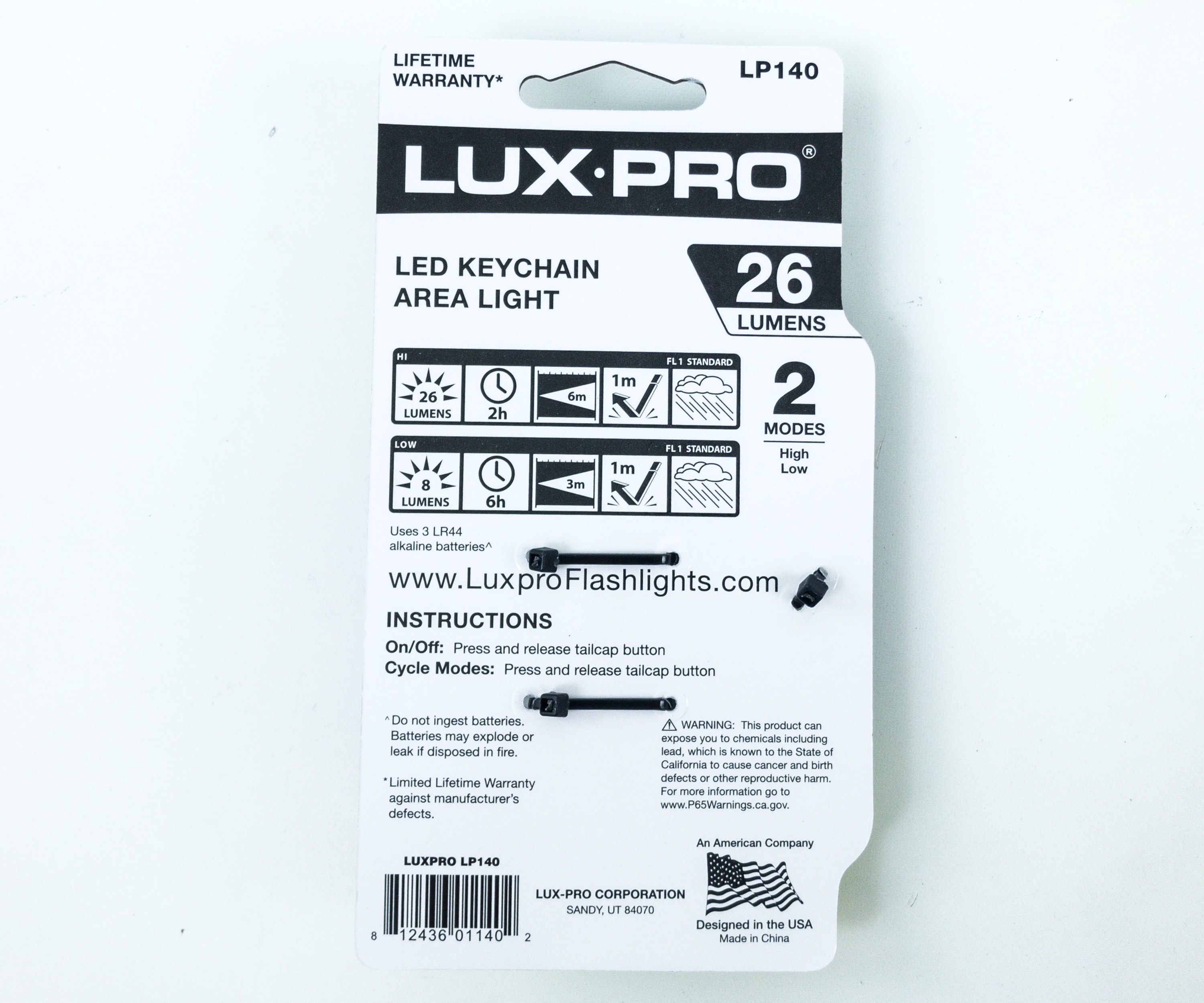 The mini LED flashlight is powered by alkaline batteries that can light up a 6-meter distance (on high mode) and can last up to 6 hours (on low mode).
It has a soft rubber grip with an IP54 grade, meaning it has the ability to withstand extreme weather condition and resistant from foreign objects and moisture.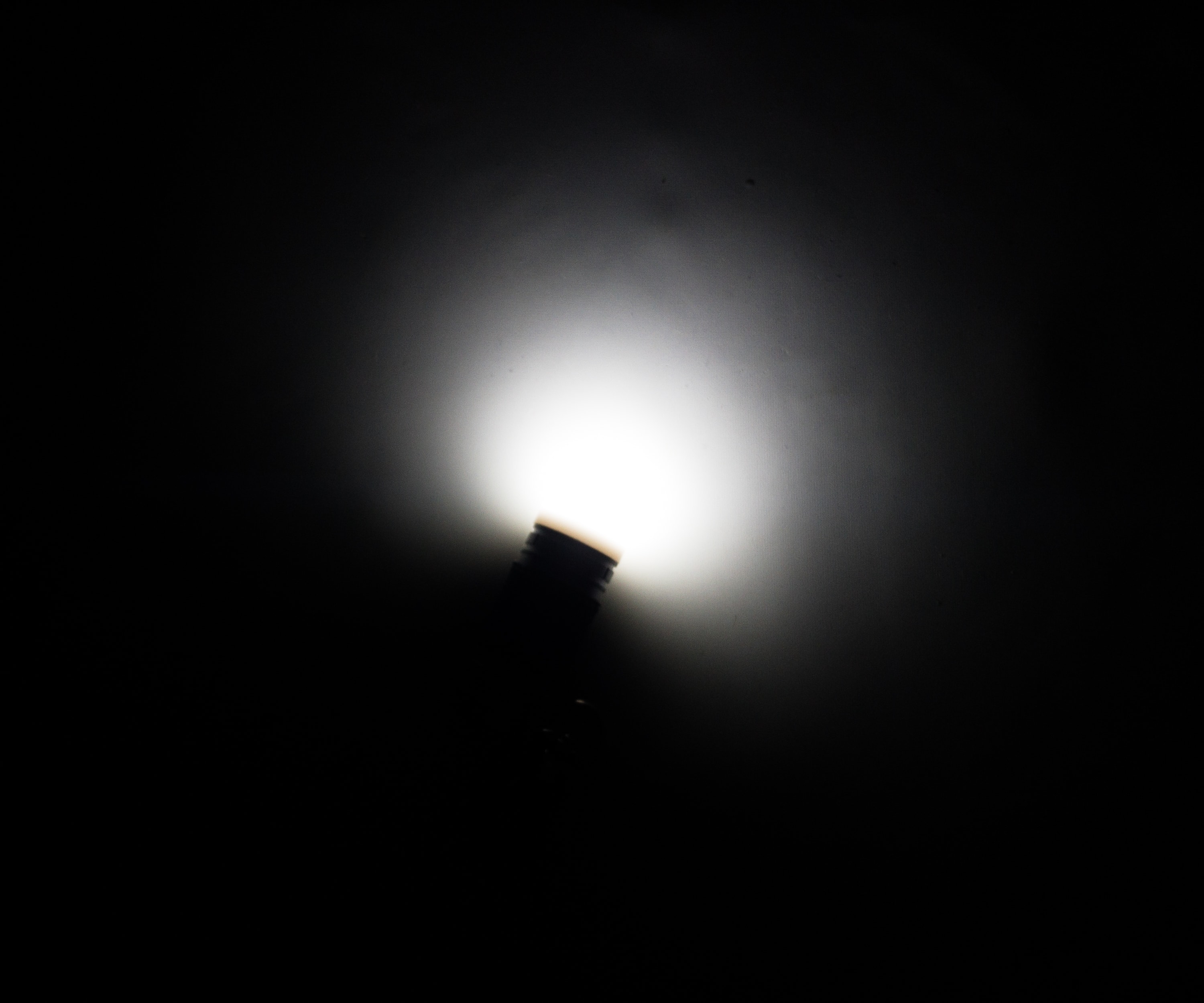 The bright LED and diffused lens emit a bright soft glow that illuminates your surroundings without being harsh on your eyes. It's so useful when camping and hiking.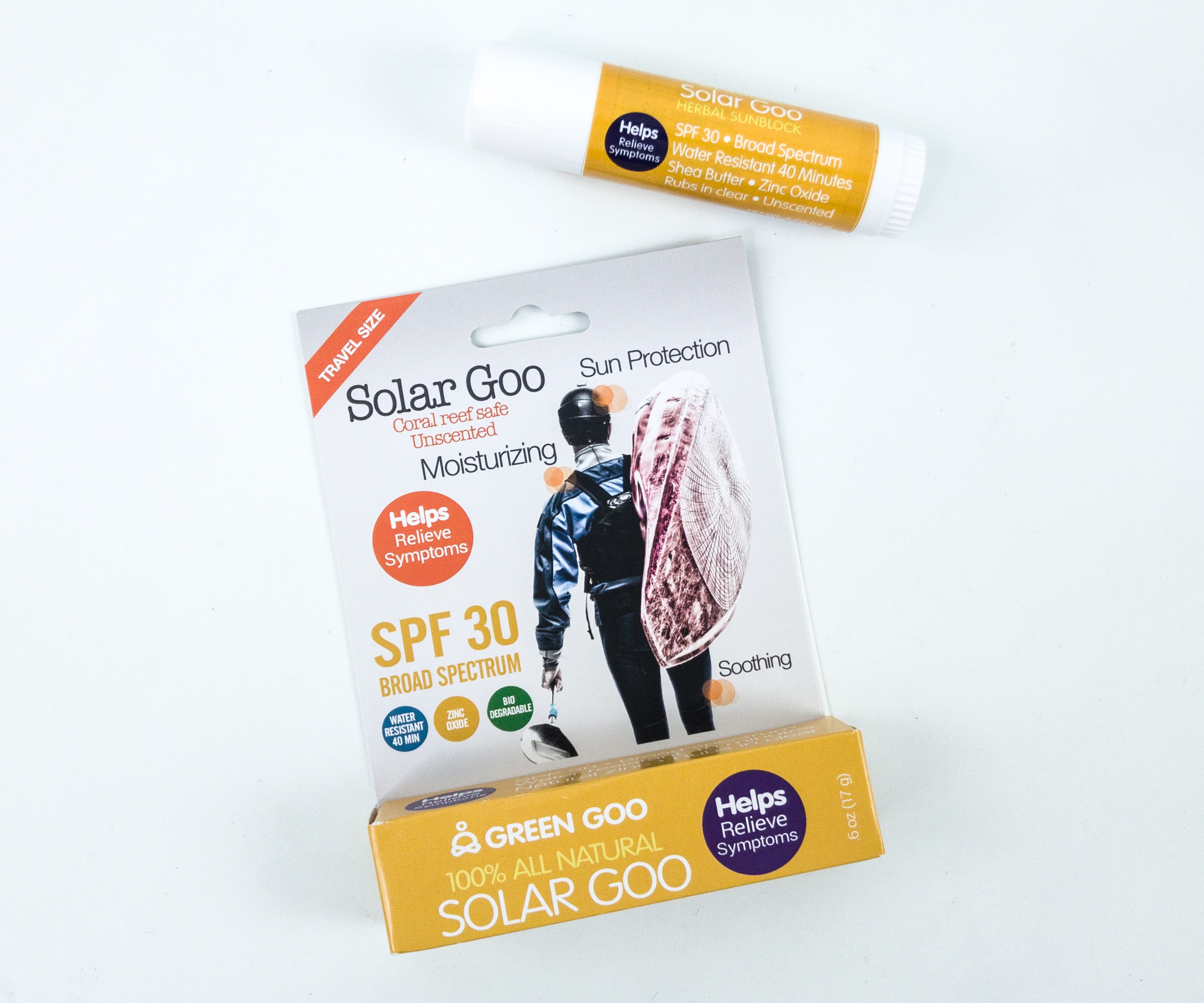 Sierra Sage Solar Goo Stick ($9.95) Solar Goo is quite a catchy name for this herbal sunblock! With SPF 30, it protects your skin from the sun's harmful rays if you apply it before going out.
Since it's packaged in a stick, it's less messy to use. Another good news is that it doesn't contain chemicals but 100% all-natural herbs and plant-based oils plus non-nano zinc oxide, making it perfect even for sensitive skin.
Every stick is infused with calendula flowers, which helps to condition and heal your skin. It also contains shea butter and coconut oil to keep you moisturized all the time.
This stick also helps prevent chapped or cracked skin and drying effects from wind and cold weather.
1Tac Hydro Chill Can ($24.99) To keep our favorite beverage ice-cold even in the wild, they sent us this double-walled, vacuum-sealed and tough-coated container.
It's easy to use, just insert your choice of ice-cold beverage in a can, drink, and repeat!
This can has a stainless steel powder exterior coating, making it durable while rejecting heat from penetrating, while the double walled vacuum insulation interior confines the cold temperature inside, keeping your drink ice cold! Plus, you can use it at your desk or just on the porch!!
Nomadik makes it easy for me to update my outdoor kit regularly. It is also a convenient way of discovering innovative and practical gears. All items this month are summer-themed, and I appreciate the inclusion of the herbal sunblock for us to avoid getting sunburnt and for us to prevent dry skin usually caused by harsh wind and cold temperatures. The chill can is pretty amazing as well. Unlike the usual containers where you have to directly transfer your preferred drink in it, this one allows you to just insert the can and go. Quality-wise and content-wise, this is definitely a worthy subscription to try!
What did you think of Nomadik?