Menlo Club, formerly Five Four Club, is a men's clothing monthly subscription club – sign up, pick a style profile and your sizes, and get clothes every month. The subscription is a $60 flat monthly fee, and traditionally subscribers receive a variable number of items each month, depending on the value of the month's selections (months with several items usually include a tee-shirt or other lower value item). This subscription ships at the end of the month. Along with the curated monthly packages, members will receive up to 25% off items in the Menlo House E-Commerce store, as well as free shipping on all orders and access to exclusive member-only items.
DEAL: Get your first month for just $30! Plus, get a FREE summer bundle – Bonus Zip Hoodie, Pair of Socks & Premium Sunglasses! Use the coupon code MenloTBShades to get this offer and join here.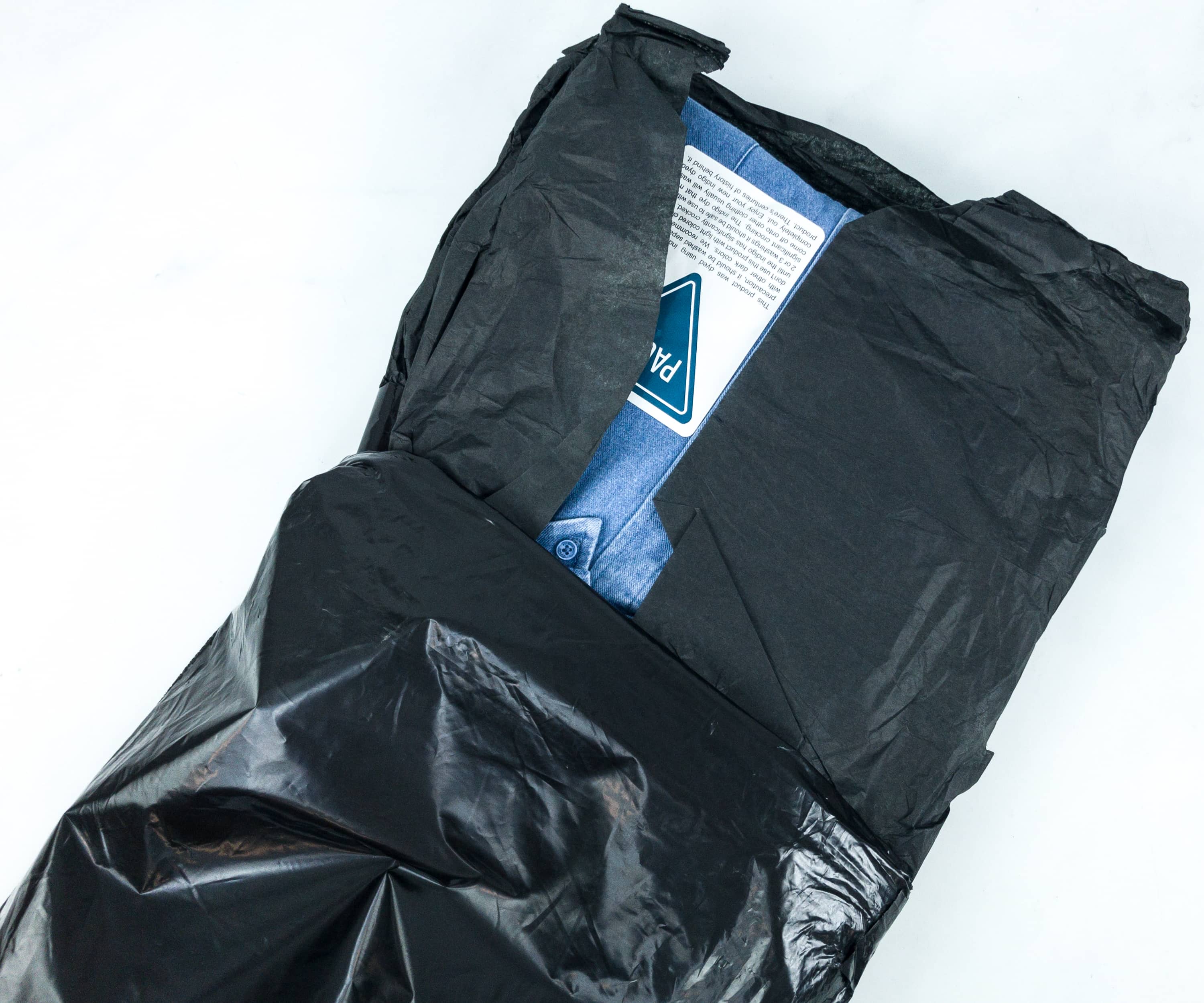 The items were packed in a black mailer.
The Menlo Club product rotation is discussed more below.
A calendar of Menlo Club's offerings per month. This schedule provides a balanced wardrobe replenishment through the course of the year. The Menlo Club subscriptions will include Five Four clothing, shoes from the New Republic footwear line made in collaboration with Mark McNairy, and the Grand AC athletic and leisure wear line. New Republic and Grand AC items each will be featured two months of the year, with Five Four selections appearing in the remaining eight months.
Included is a promotional card for Good Morning by Dee Murthy (Menlo Club's founder) featuring Jay Sean.
Deetour is a short podcast discussing all of the interesting things happening in the world.
An information sheet is a list of all the items inside the pack.
Everything I received this month!
Rio No Show Socks. I got 2 pairs of soft and slip-resistant no-show socks made by New Republic!
These socks are made with 57% cotton, 38% polyester, and 5% spandex.
They also feature silicon non-slip heels that would definitely improve your balance and bring comfort to your feet!
These socks are versatile. You can easily pair them with almost any kind of footwear such as sneakers, boat shoes, formal shoes, and many more!
Tadley Classic Fit Short. This khaki colored short is a comfortable choice for summer. It's made with a soft fabric and has well-stitched edges. I'll pair it with a tee and sneakers for a casual look!
There are back pockets with enough depth that can easily accommodate a wallet or handkerchief.
Trayvon Short Sleeve Shirt. According to the label, this short sleeve shirt by Trayvon was dyed using indigo. They recommend to wash it separately to avoid staining your other clothes.
This short-sleeved polo is ideal for any casual or semi-formal occasions and can easily be paired with jeans or trousers.
The shirt's collar has a button on each lapel, plus the buttons are in blue too. It also features a pocket on the left part of the chest.
This polo has a Five Four logo located at the bottom part of the shirt. It's so comfortable to wear, and the short sleeves make it easier for me to move my arms around.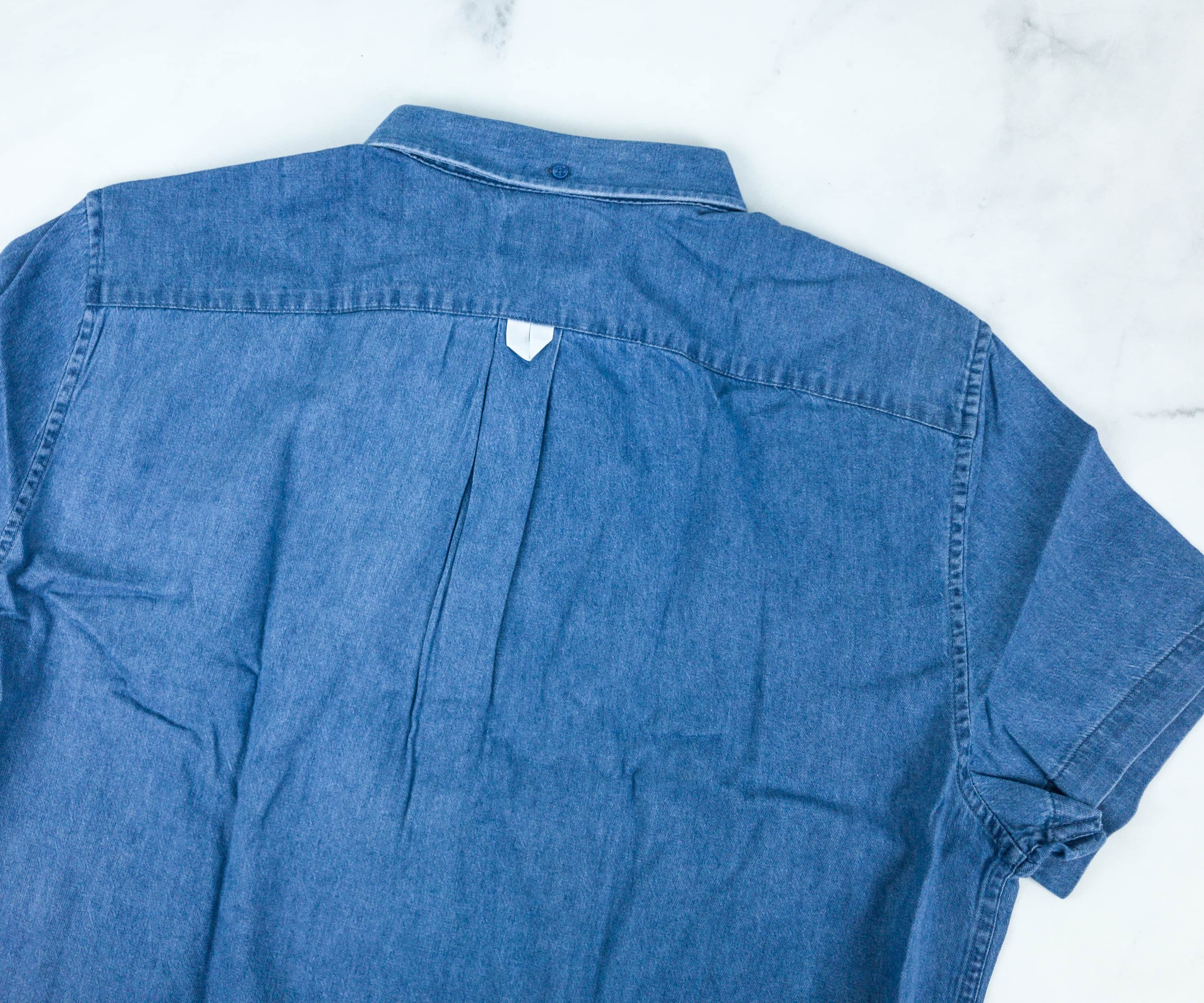 You'll also see another button at the back of the collar. There is a strap at the shoulder blade area where you can hook the shirt to hang.
I got some cool and versatile pieces from this month's package! I'm impressed with this subscription because they're consistent in picking high-quality, fashionable, and trendsetting wearables that fit the current season. Both the short sleeved polo and short are right up my alley. They even included two pairs of socks. I appreciate that Menlo Club rotates their brands and styles too.. They give me something to look forward to in every shipment, and they make it easier for me to update my wardrobe!
What do you think of this men's clothing subscription?