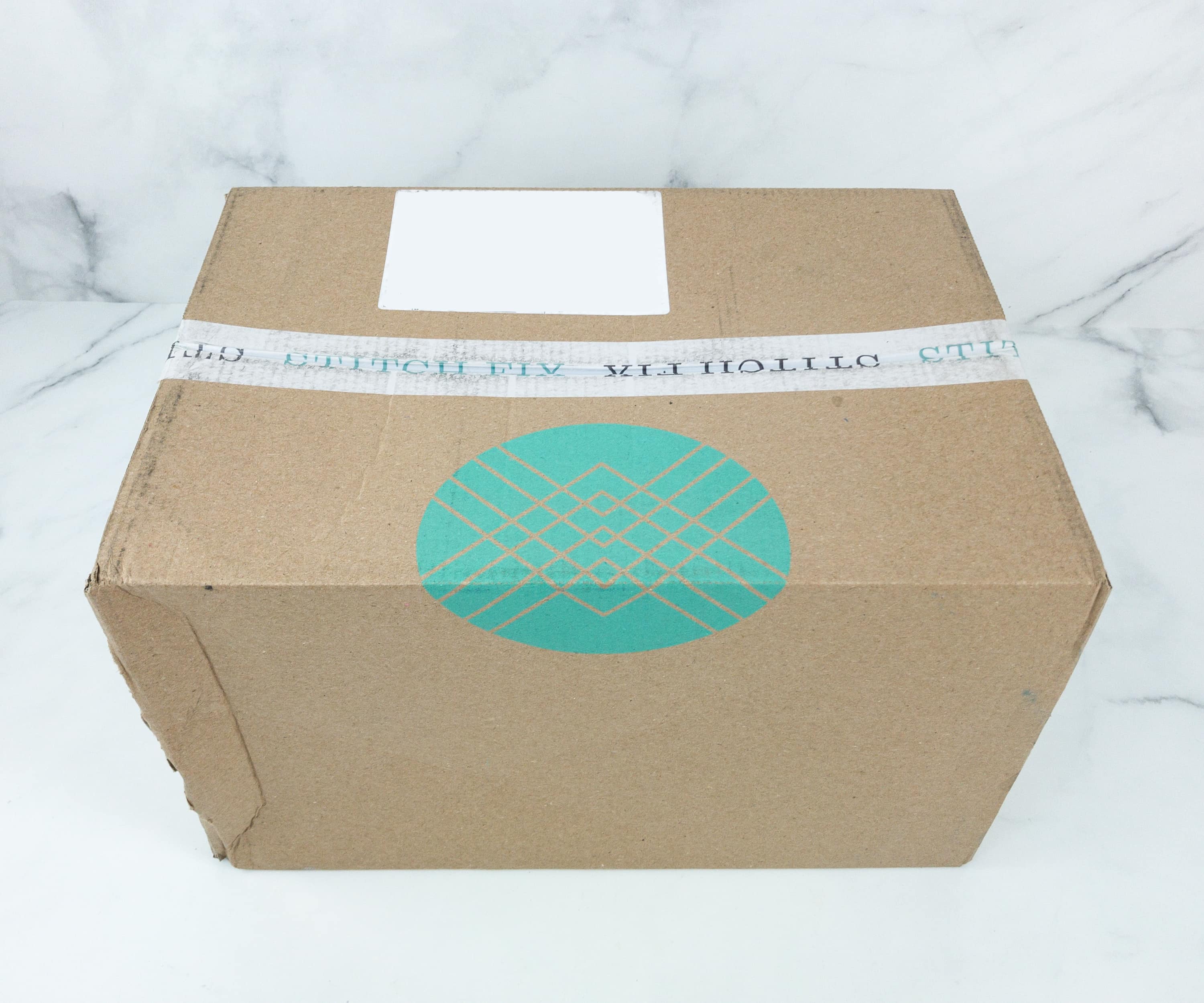 Stitch Fix is a personal styling service. Your stylist will send you 5 pieces based on your profile for you to try on at home and hopefully fall in love with. There are no coupons for Stitch Fix but if you hit the jackpot and keep everything, you save 25% on your whole fix (read below for details).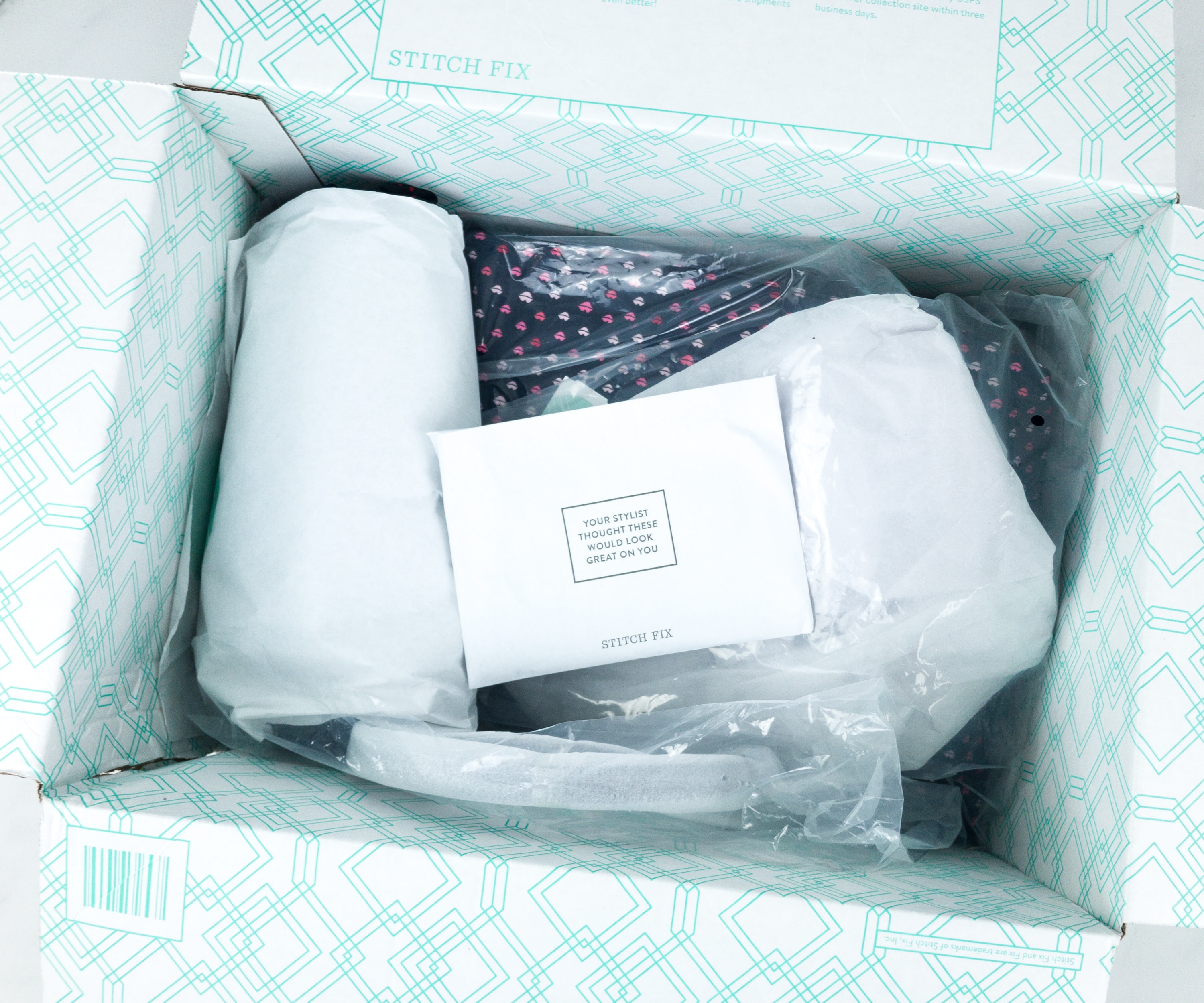 Here's how Stitch Fix works: fill out your style profile! This includes style, budget, what you're looking for, and you can get as detailed as you want with the notes to your stylist. It really really does help to provide notes to what you're seeking, and a Pinterest board if you have one!
The styling fee is so worth it – I never go clothes shopping anymore. I just wait for my fix! If you keep everything you get a 25% discount, so it pays off to be specific on your style profile. You will check out and get charged to your Stitch Fix account. Return the pieces you don't want in the prepaid mailer (free shipping!).
Your return mailer is tucked right into the box. The styling fee for each box is $20, and shipping is free both ways. I put my return items out with the rest of my outgoing mail – couldn't be easier.
Stitch Fix has also included an envelope.
It contains suggestions from a stylist.
You will also receive a separate paper with a list of your items. You'll be charged a $20 styling fee and shipped five items to try on at home. If you keep anything your styling fee will be applied to your order, but if you don't, you will pay the $20 fee.
The set of styling cards has suggestions on how to wear a particular item. The styling cards have changed a bit – before they showed a dressier and less dressy version, now they're featuring multiple sets of accessories to pair with the garment, or 2 entirely different looks, but not necessarily dressed up and dressed down.
I find the styling cards very helpful. I am not a naturally good-at-fashion person and these help a LOT. Even if I don't keep the pieces I use them as inspiration – like my own personal fashion editor!
Everything in my May 2019 fix.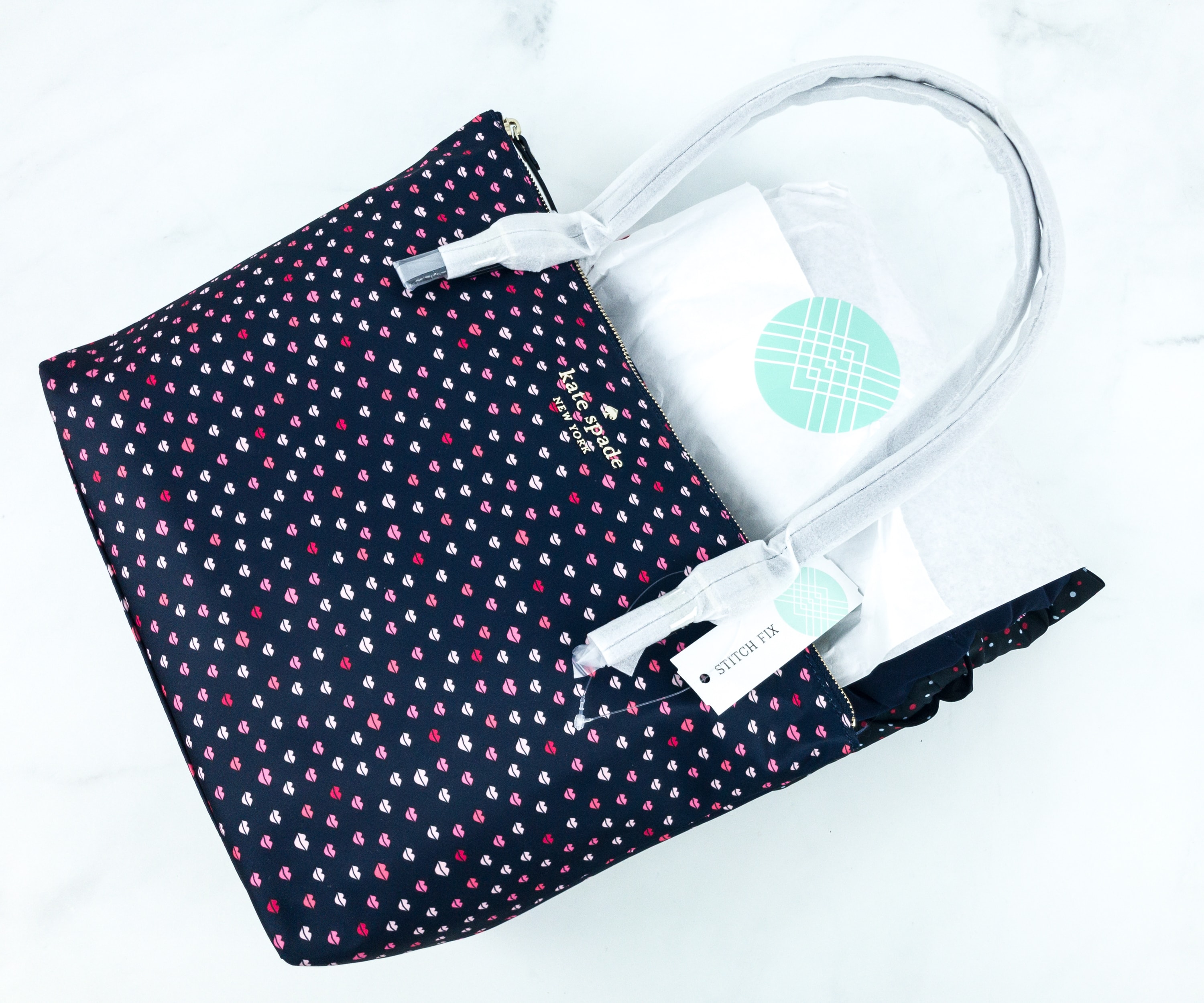 Kate Spade Small Printed Maya ($178) My fix this month included a sleek and smart bag from Kate Spade!
It's a shoulder bag that has a zipper enclosure and an interior zipper pocket for smaller items.
Aside from the Kate Spade floating logo, the bag is printed with colorful lips!
It says "small," but the bag is really spacious. It's the perfect grab and go bag for everyday use, whether for work or just enjoying a day out.
Daniel Rainn Bea Button Down Blouse ($64) This purple button-down blouse is another versatile piece for my summer wardrobe. I can use it as a casual top, or under a blazer for formal gatherings.
I love the print, with all the flowers, branches and birds!
The blouse is loose and breezy. Whether paired with denim jeans for a casual day out or with slacks for an office outfit, it'll be comfortable and perfect for the weather.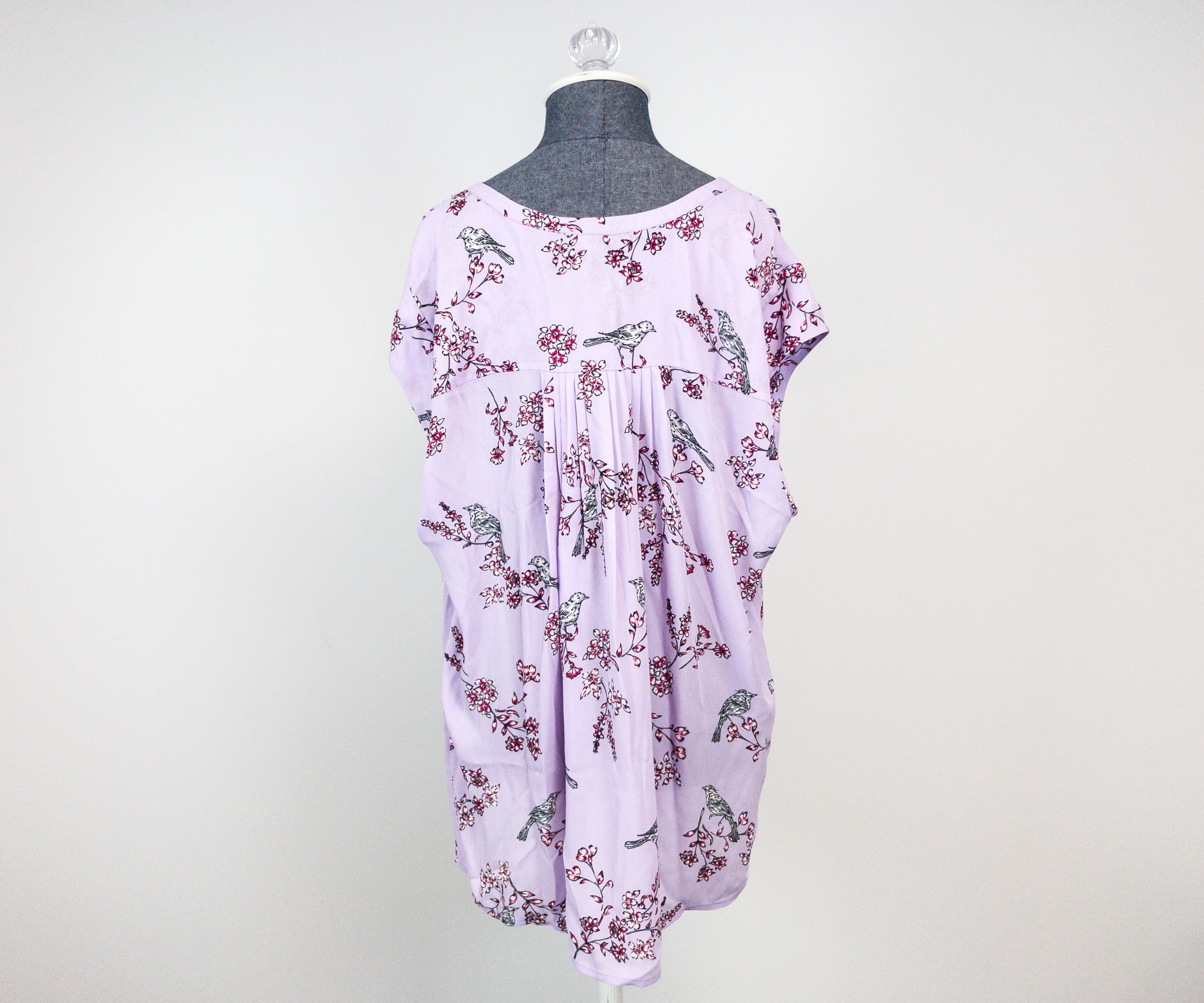 The back of the blouse is pleated, making it look quite unique.
Daniel Rainn Salinka Crochet Detail Cotton Top ($58) Another beautiful top from Daniel Rainn is this crocheted cotton top!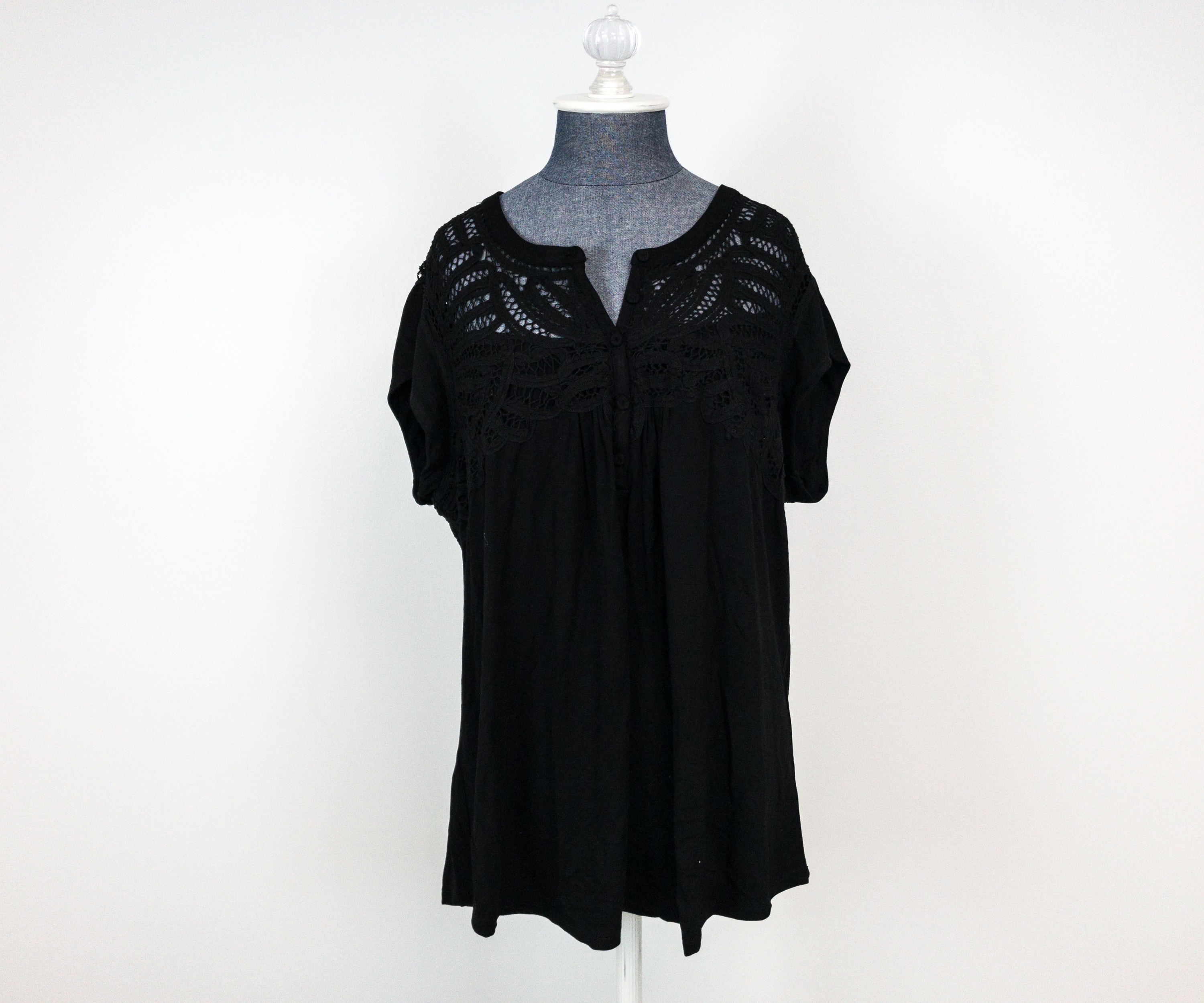 Just like the first top, it's longer than usual blouses. It feels really comfy to wear because it's made of cotton, just the right material for this kind of weather.
I really like the crochet details on this black top as it adds style and sophistication to the whole piece.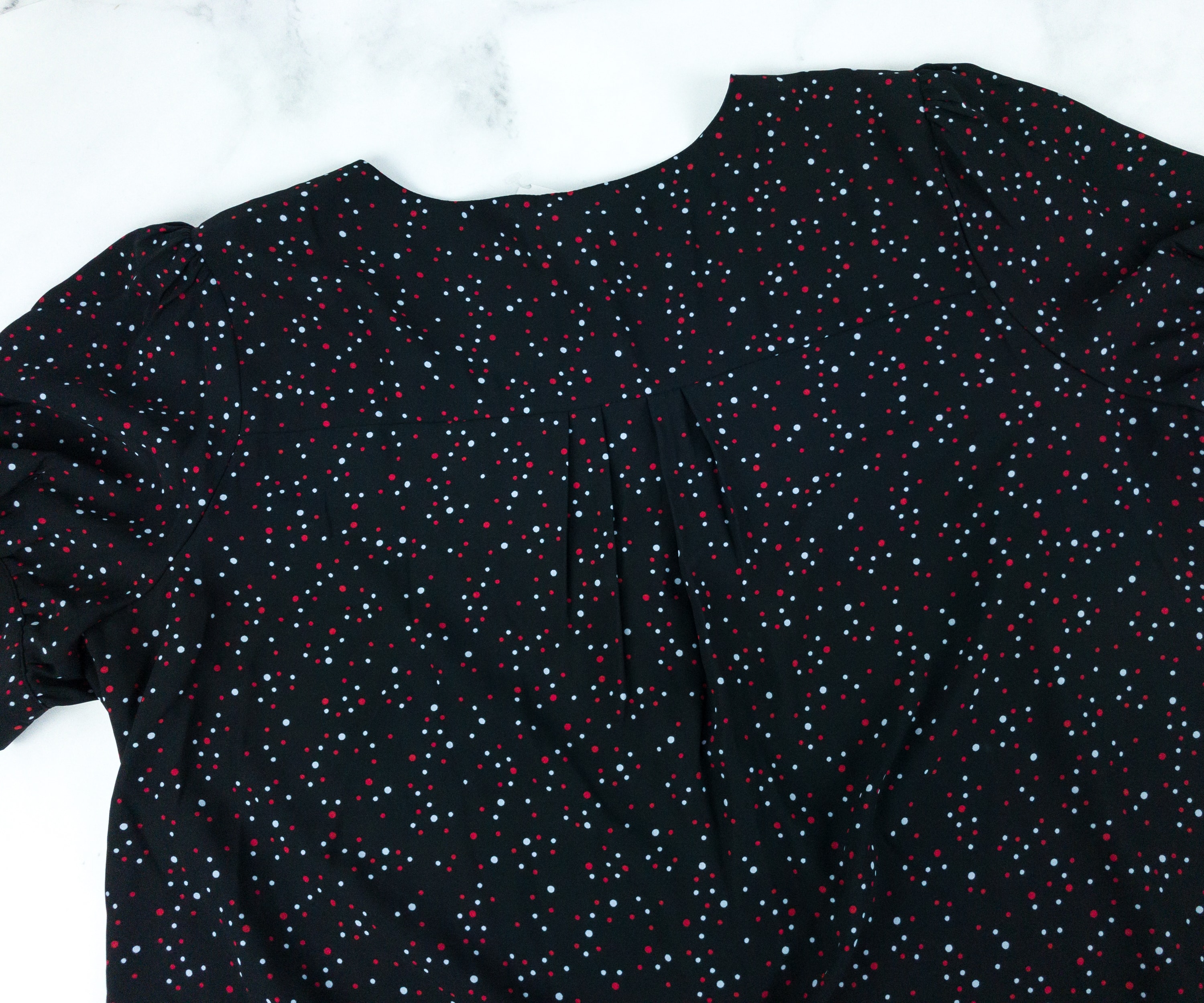 41 Hawthorn Deloris Scallop Neckline Blouse ($58) From 41 Hawthorn is another beautiful and versatile dark-colored top. The scalloped neckline is pretty!
You can't easily see that it has buttons, which is great. The buttons help in making this piece easier to wear.
I like the speckles of white and red added the black colored top and the effect that makes the small dots look like they're glowing.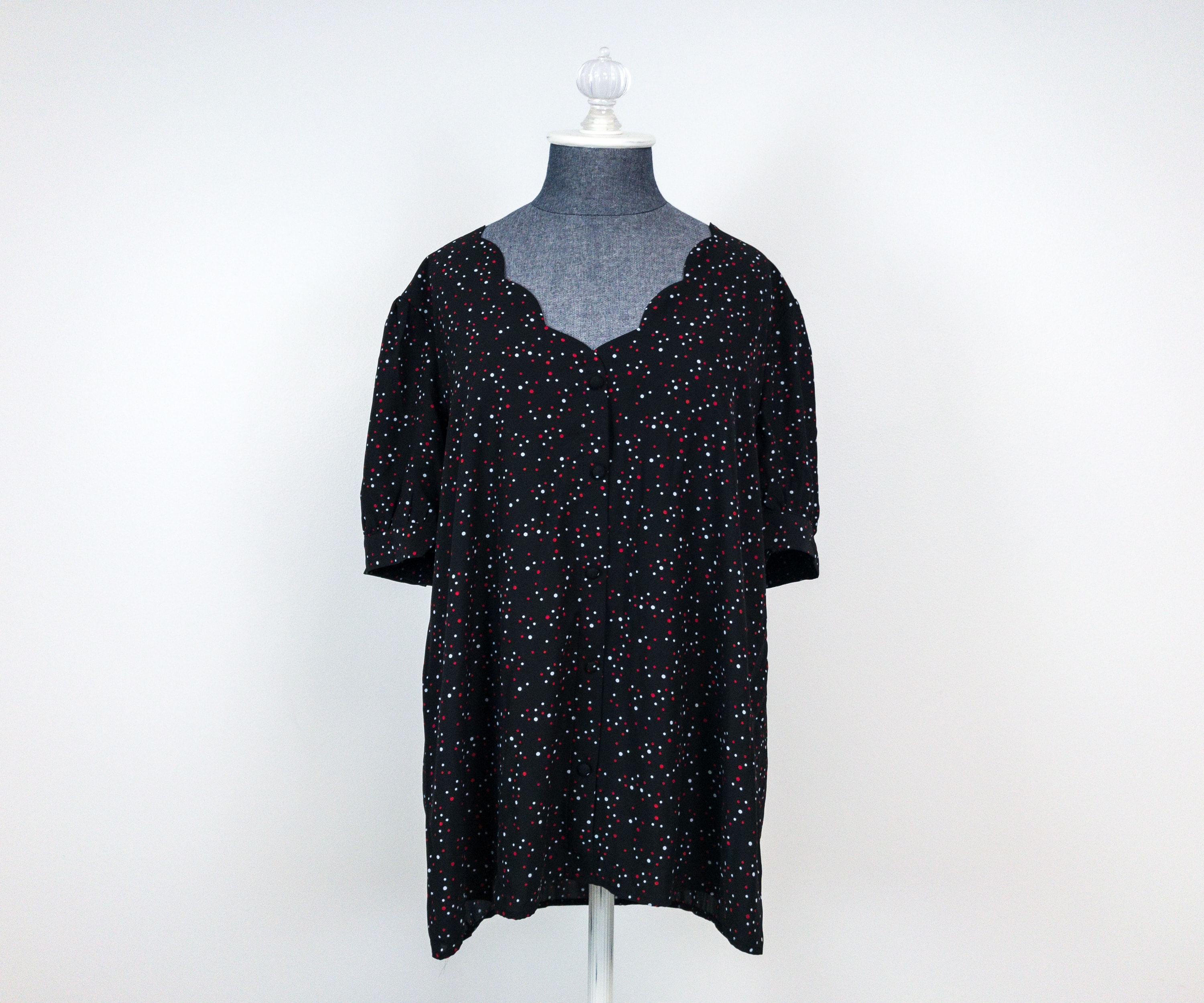 The top can be paired with jeans and a cardigan for a casual look.
You can also tuck it in an office skirt, topped with a blazer for a chic office girl look.
Market & Spruce Hersten Embroidery Detail Blouse ($58) Here's another comfy and gorgeous top, and this time it's from Market & Spruce.
I really love the embroidered detail! They're placed on the elastic cuffed sleeves where they can easily get noticed.
I also like that the blouse has a longer back which makes it look more stylish when paired with pants.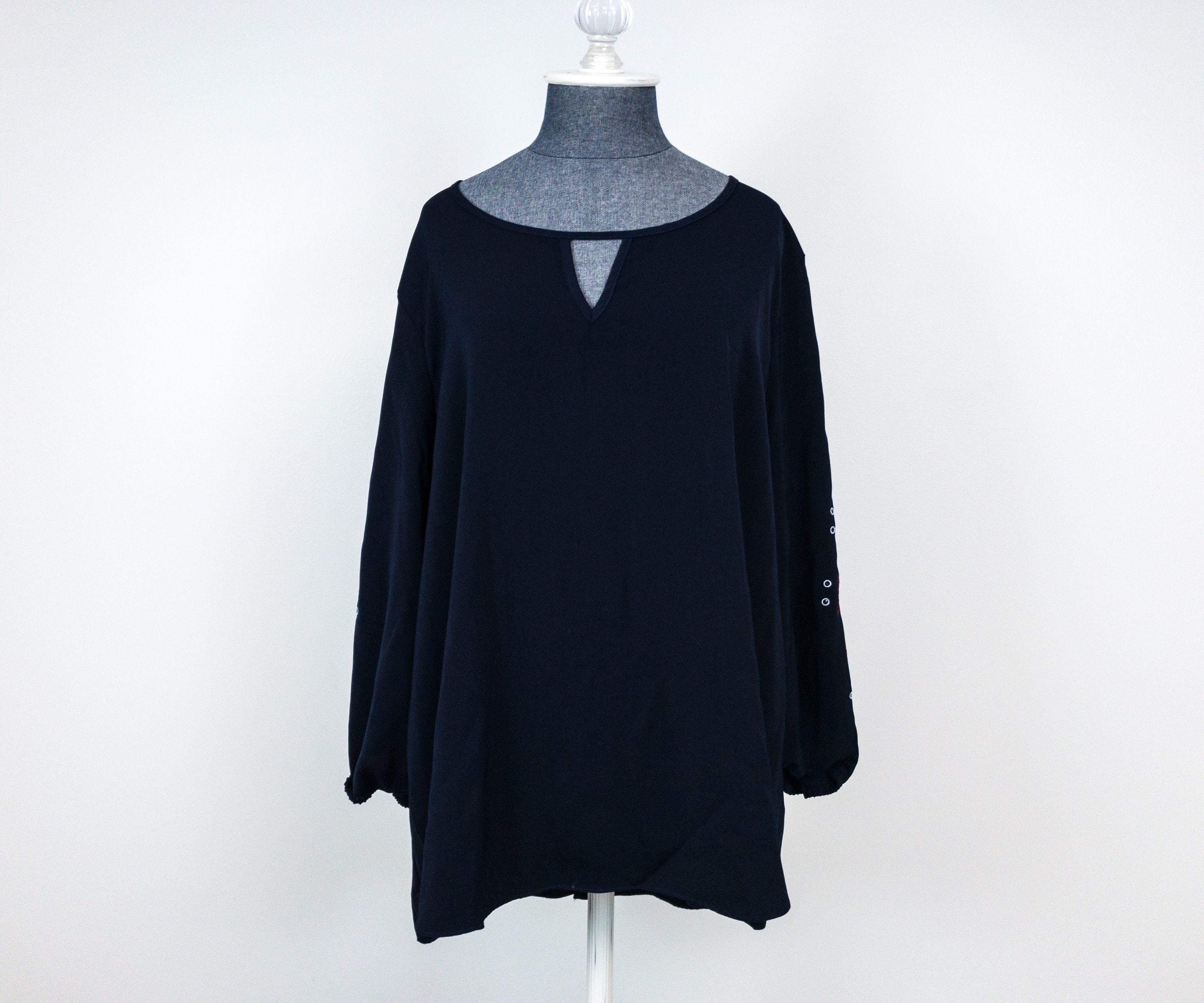 The top looks good tucked in a skirt, or slacks, with a suit on top.
For any casual occasion, don't forget to match it with a boho shoulder bag and maybe some dangling earrings too!
They spelled versatility really well with this month's selection of chic and stylish tops. Stitch Fix always saves me from the hassle of shopping, or even trying on a bunch of tops that I don't end up buying. These tops can go from a casual day or night out to the office or formal gatherings. I also love the inclusion of the bag which is really gorgeous and spacious. It's another good fix for me, and I'm looking forward to what styling suggestions Stitch Fix has for me next!
What did you get in your Stitch Fix this past month?