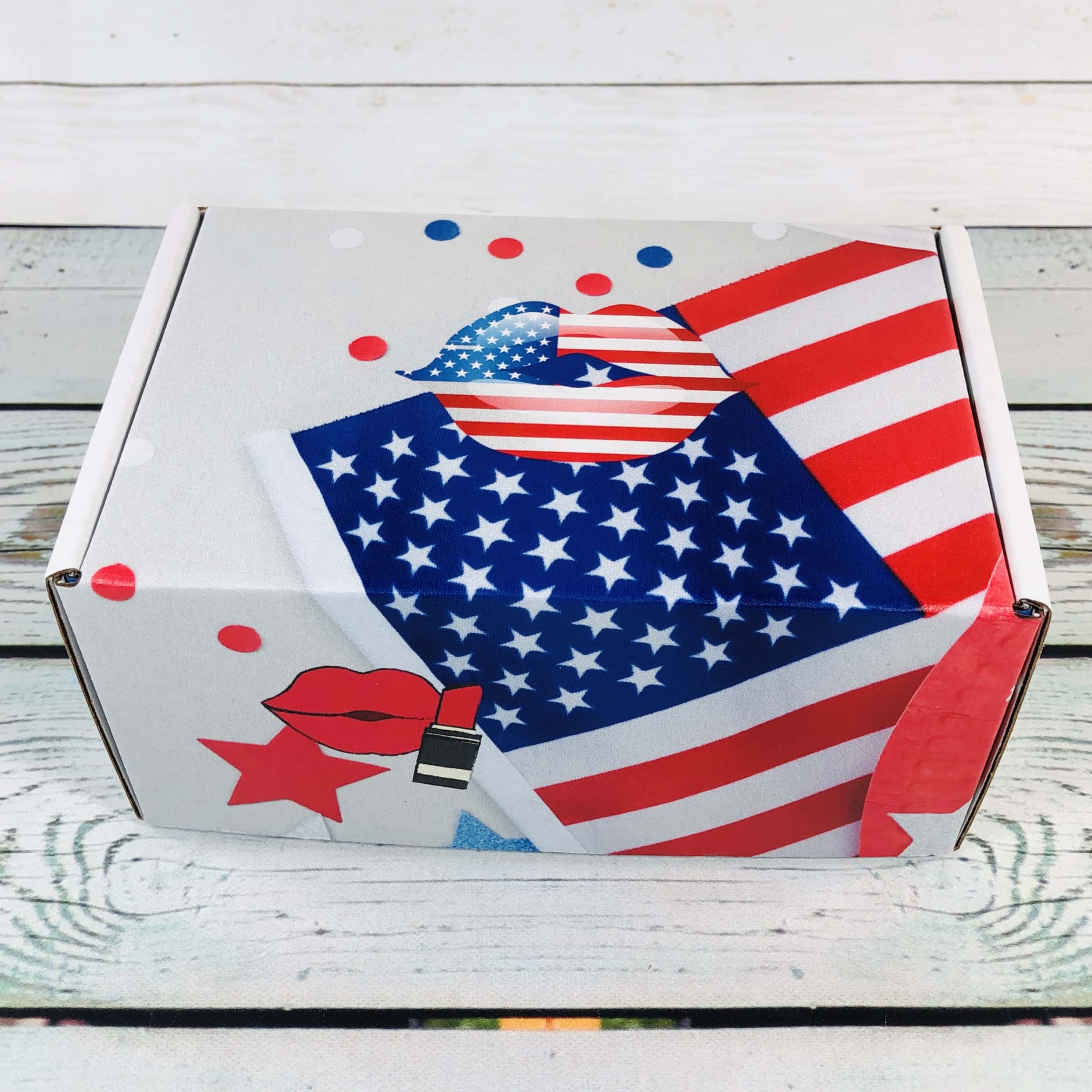 Are you a fan of lipsticks? Lipstick Junkie is a subscription that will take care of all of your lip and lipstick needs. Starting at $18 per month, subscribers will receive 3-4 items in each box. They focus mostly on bright and vibrant colors to help you step out of your comfort zone and be bold when it comes to lipstick shades. Lipstick Junkie ships worldwide and shipping is FREE in the U.S.!
We know how hard it is to find the right lipstick. Finding a fun color or a great brand is even harder! This is where we come in. Lipstick Junkie provides you with a curated box full of lip products that will allow you to step out of your comfort zone in the comfort of your own home.
DEAL: Get 50% off your first box! Use coupon code HELLO50.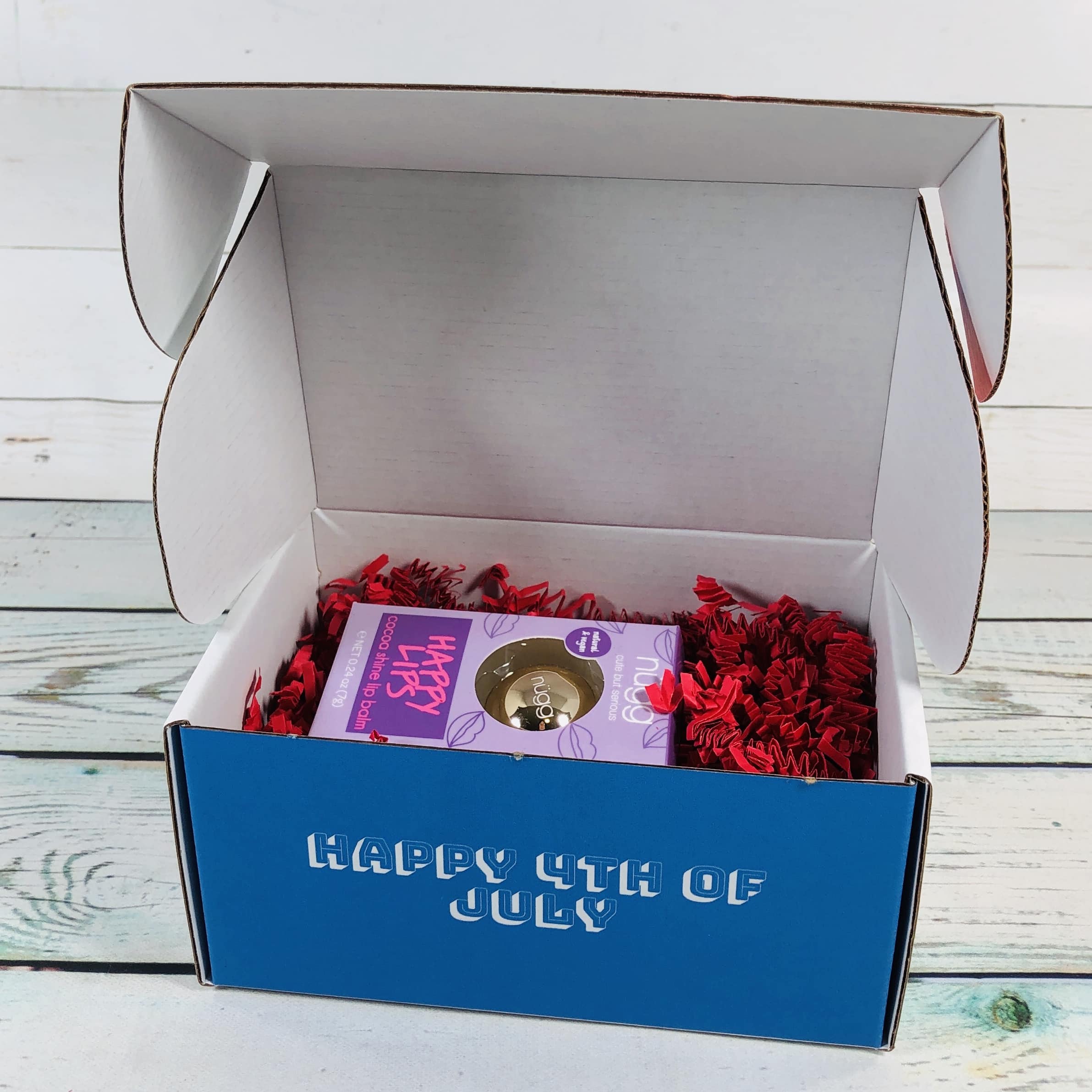 The box itself changes monthly and this one was very patriotic.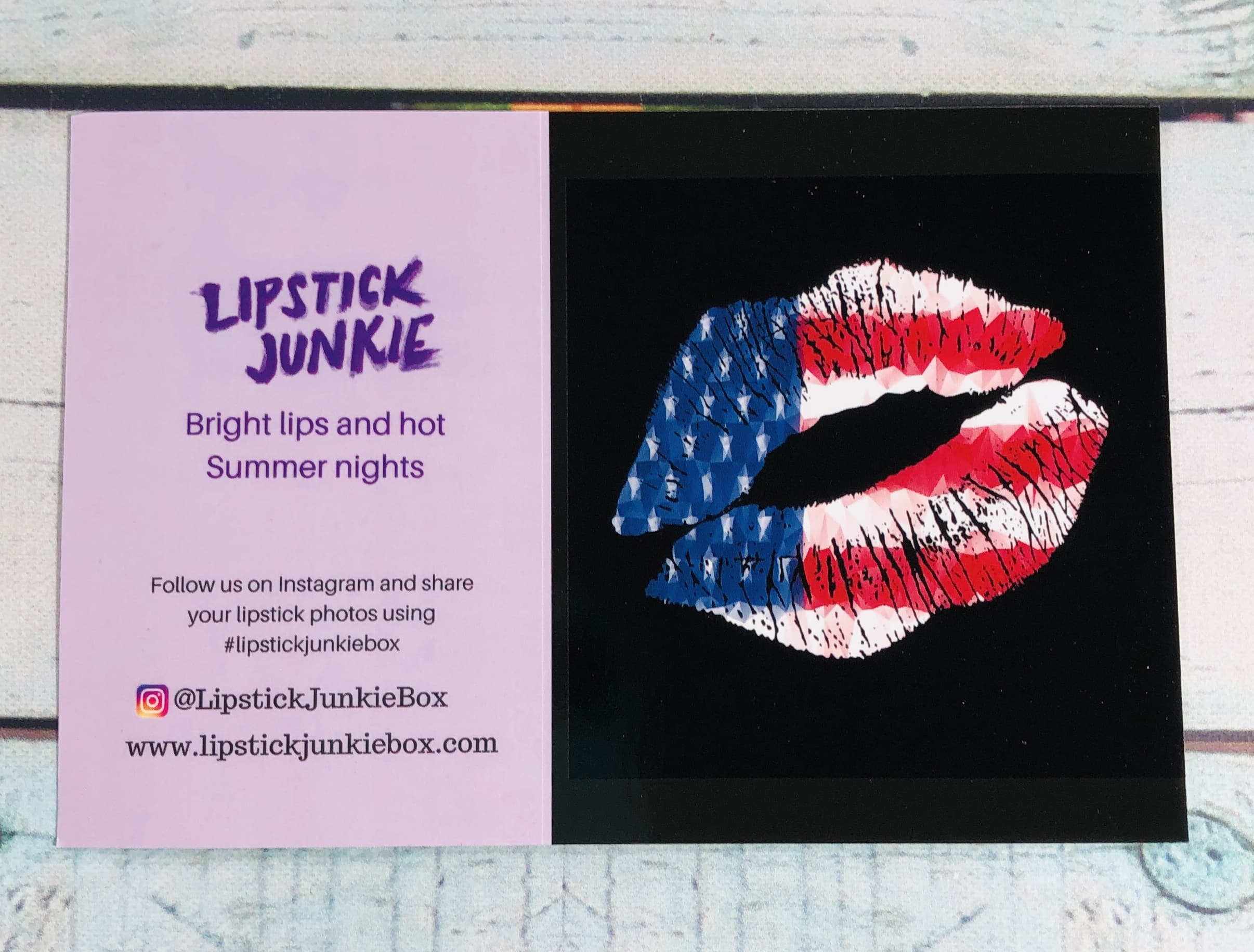 I received a card that announced the July theme and gave directions to the Instagram site so you can share your luscious lip looks!
The back of the card listed each item and provided some info and MSRP. Expect bright and dark colors along with the more traditional shades.
Everything in the box!
Nügg Beauty Happy Lips Balm ($10.99) is a vegan lip balm that is supposed to help nourish lips while providing moisture and is non-sticky too.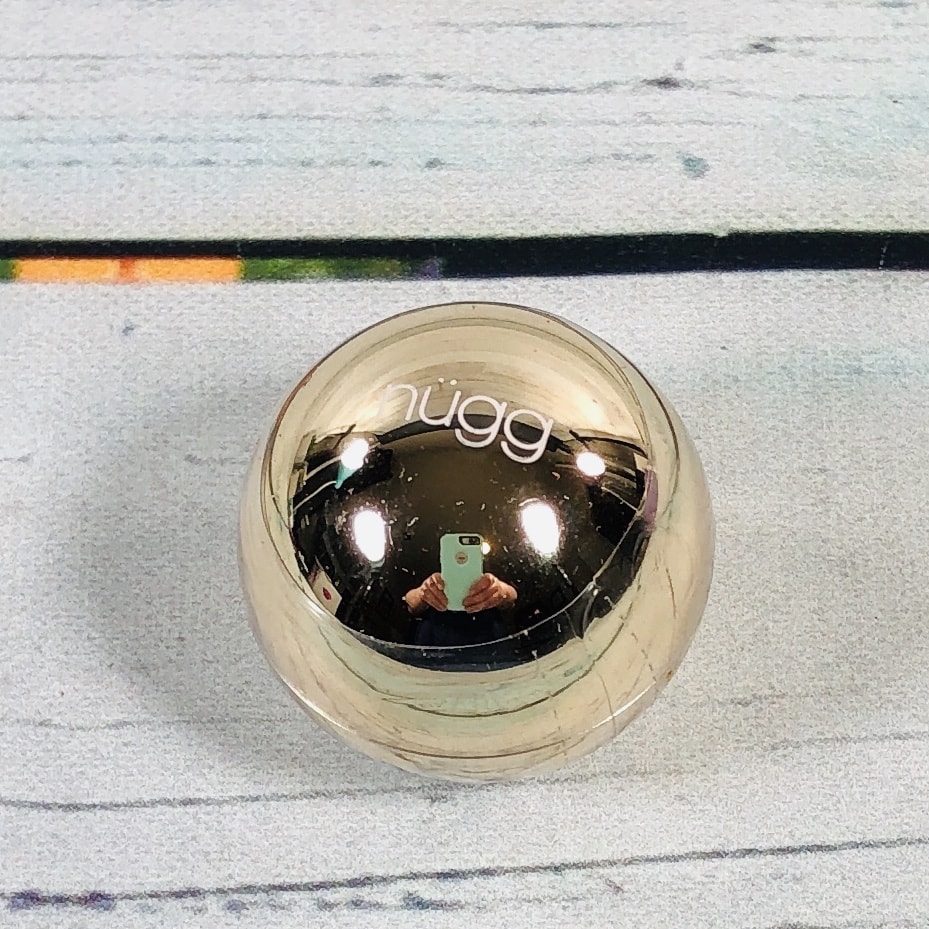 It comes in a reusable sphere that can be used to hold jewelry or a bit of moisturizer for a trip.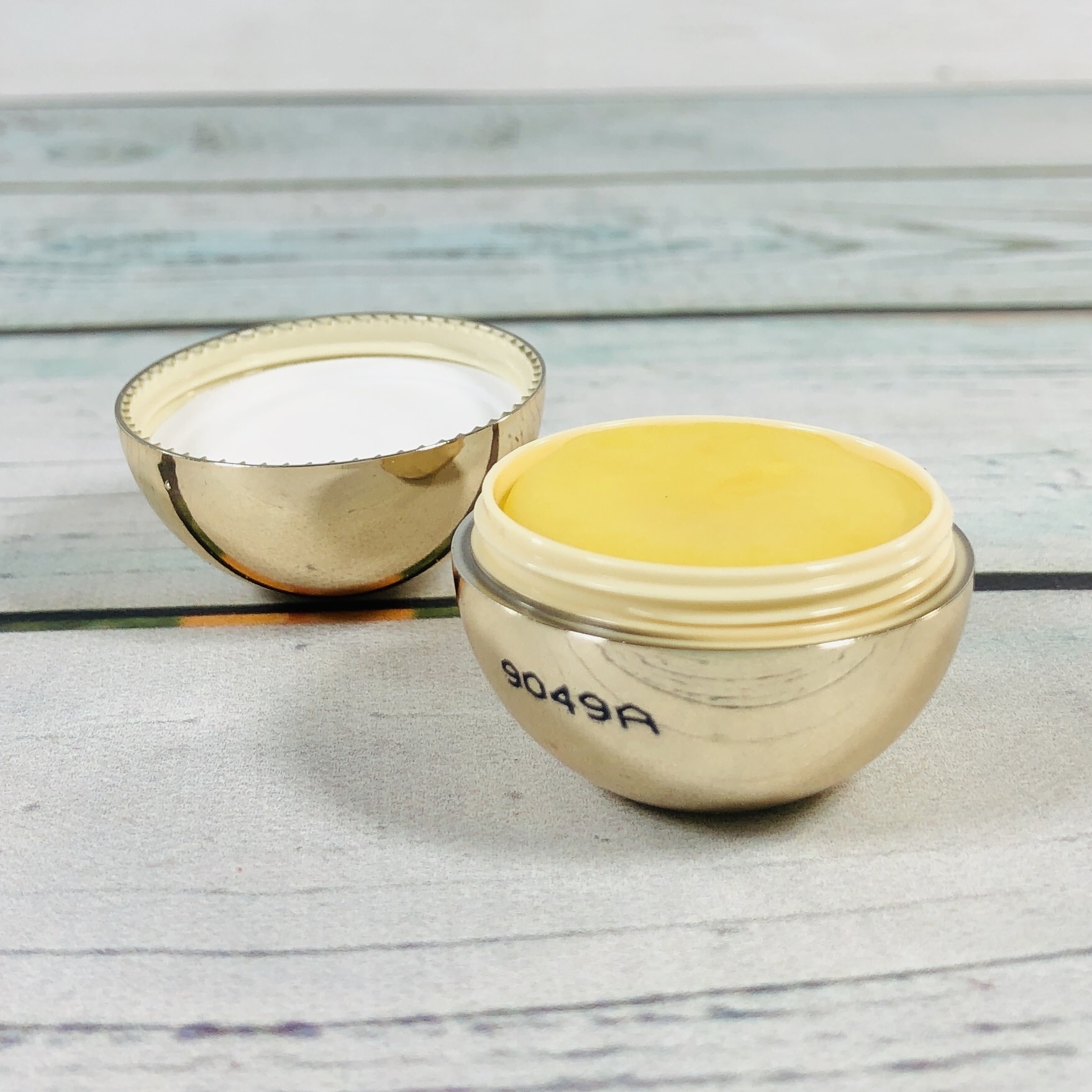 It did the job well and didn't really have any flavor or scent. My lips felt soft and didn't feel sticky. It has jojoba and cocoa butters, sunflower seed wax, and Abyssinian oil, which may provide anti-inflammatory benefits.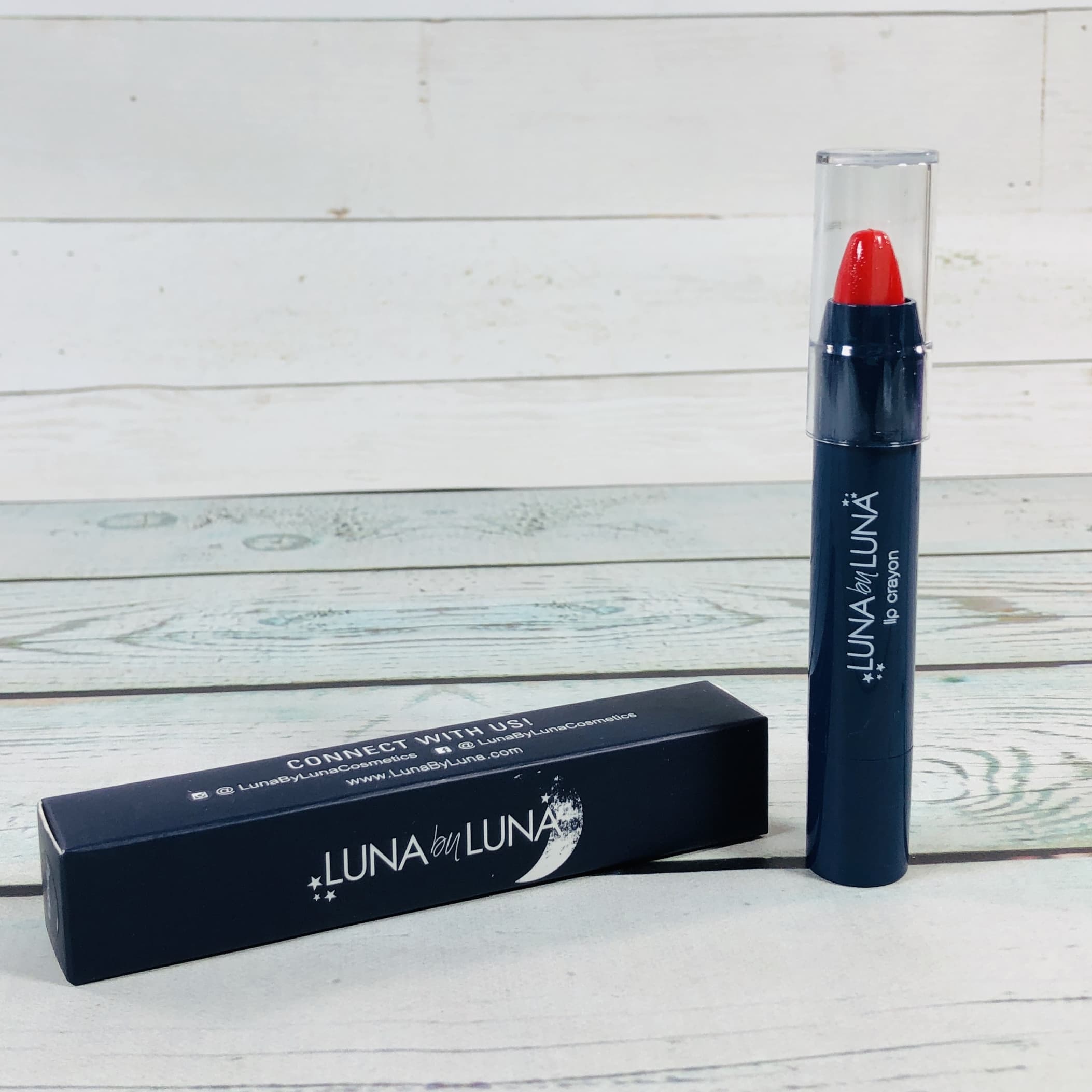 Luna by Luna Lip Crayon in Pandora ($18) What a fun color to receive in a USA themed-box! I was a little hesitant about this shade but it was buildable.
It reminded me of a lip balm but with better color payoff. I used it once and thought it lasted a decent amount of time and I liked the way it felt on my lips. I was super disappointed, however, when I decided to try it again and as soon as I opened it the crayon fell out of the holder and landed in my sink. I had to throw the whole thing away and when I tried twisting it up to see if there was any more, there wasn't.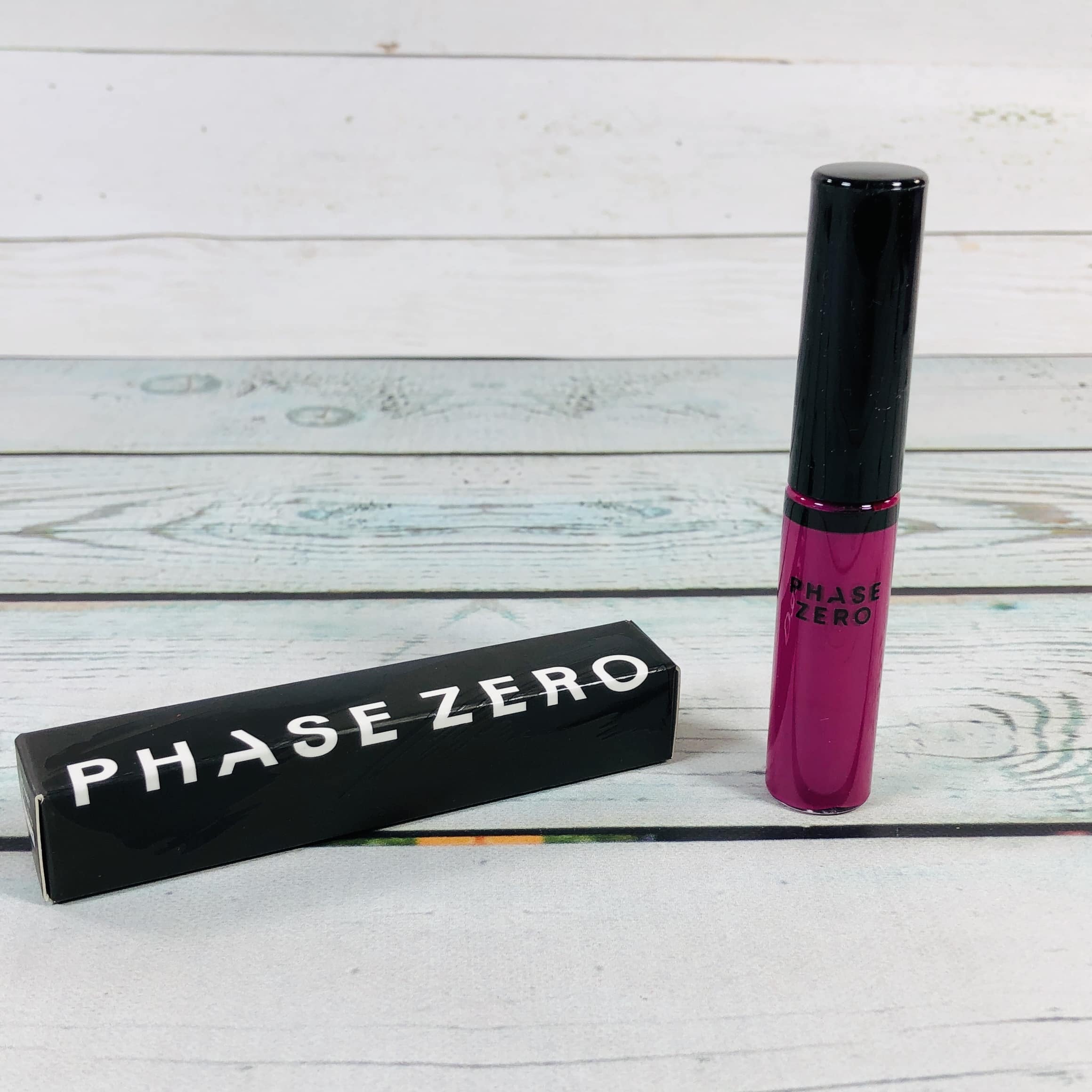 Phase Zero Makeup Liquid Matte Vegan Lipstick in Bad Habit ($18) Bright colors are one of the hallmarks of this subscription and while I thought this one wouldn't work for me, it turned out to be very wearable.
There's really no flavor to it.
I placed a couple of dots on my lips and then spread it with a lip brush (finger works too). Work fast though because it sets quickly. It dried into a matte finish that wasn't sticky and that stayed put. I'm impressed! It also didn't look as purpley as I thought it would, more of a violet rose shade.
On top is the Phase Zero, followed by two swipes of the Luna, followed by one swipe of the Luna. I didn't swatch the Happy Lips because it's colorless on my lips.
I have mixed feelings about this month's Lipstick Junkie Box. I was happy with the performance and colors of the items this month, nothing too wacky this time around. I was not happy to watch the Luna crayon fall into my sink. It may have something to do with the heat, it is hot here and you can see the oils on the surface of the lip crayon in an earlier picture, but I waited a couple of days before putting it on and I didn't even twist it up, and it fell out so easily. I will get some use out of the other two products though. The value for all of the items was around $46.99
What do you think of this month's box?