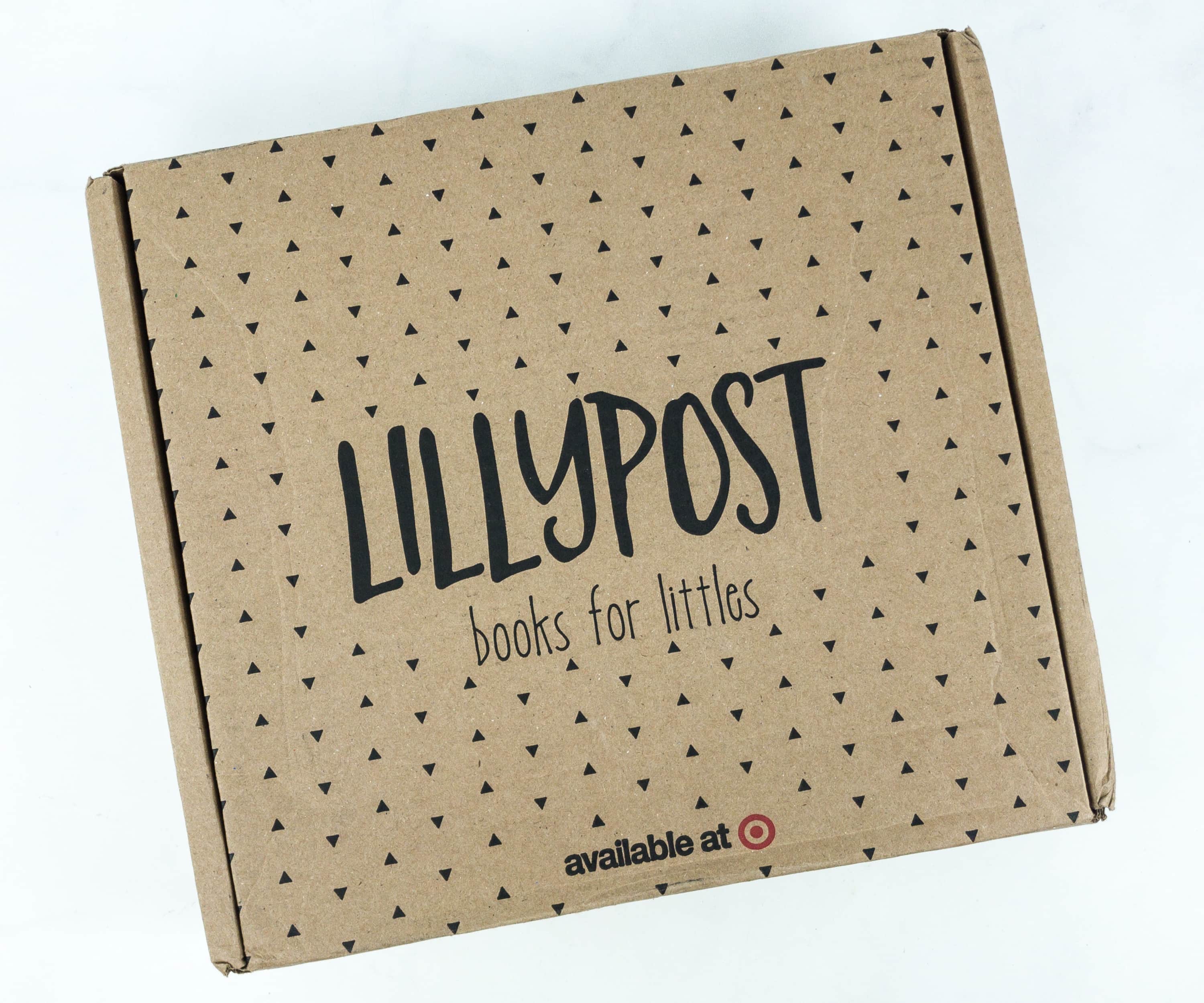 Lillypost is a monthly subscription service that sends children's books to your home. When you sign up, you can elect to receive either board books for children 0-2 years of age or picture books for children ages 3 and up. All books arrive individually wrapped, and each package also includes a few bonuses–like stickers–to excite children everywhere. Subscriptions cost $26 each month, with discounts available for longer prepaid commitments. Lillypost will donate one book to a child in need for every box that it sells.
This is a review of the Lillypost picture books box!
DEAL: Get 20% off your first box at checkout with coupon code BOOKS20.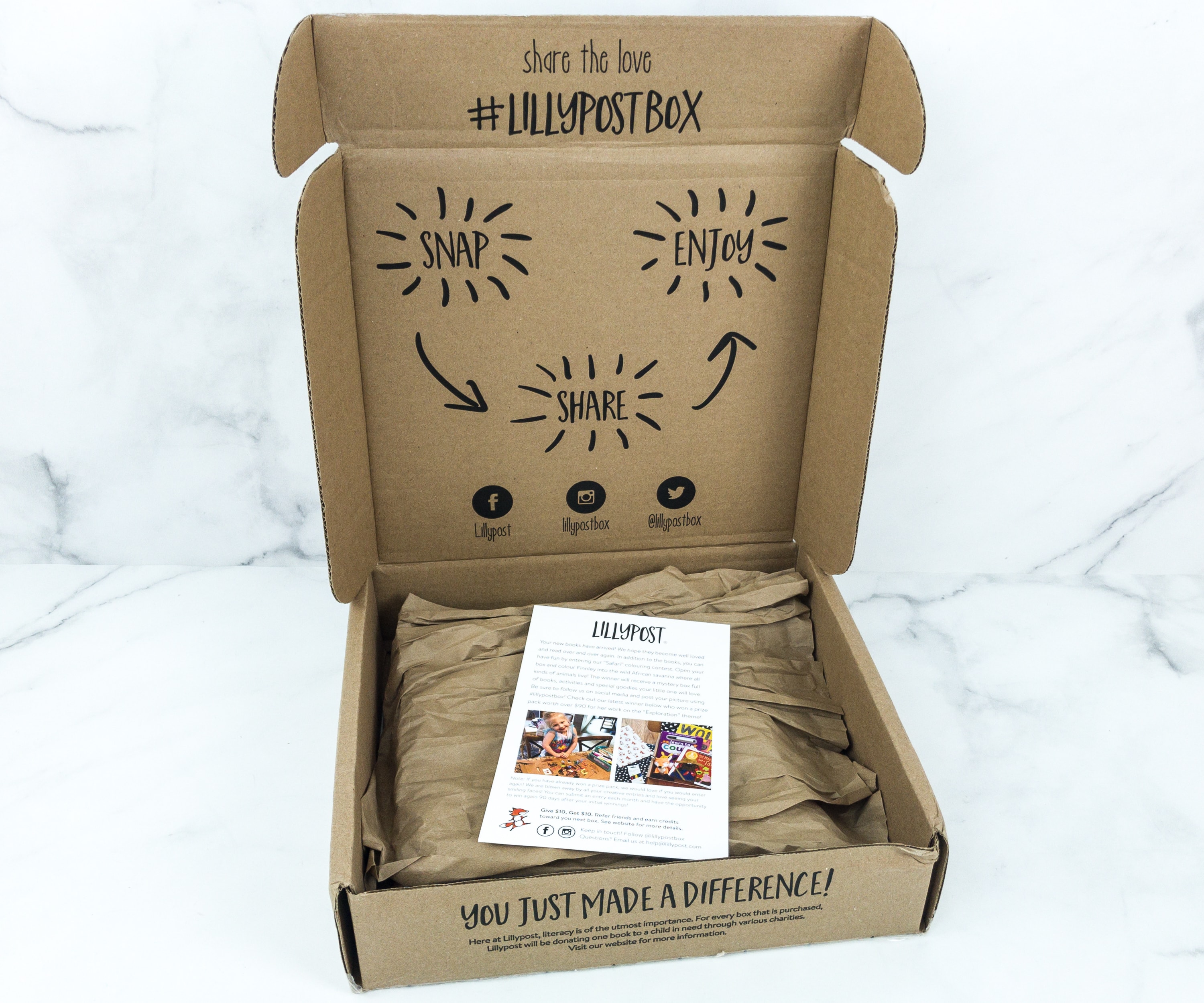 Lillypost believes that reading changes children's lives, so they are supporting a cause that donates a book to a child in need on your behalf.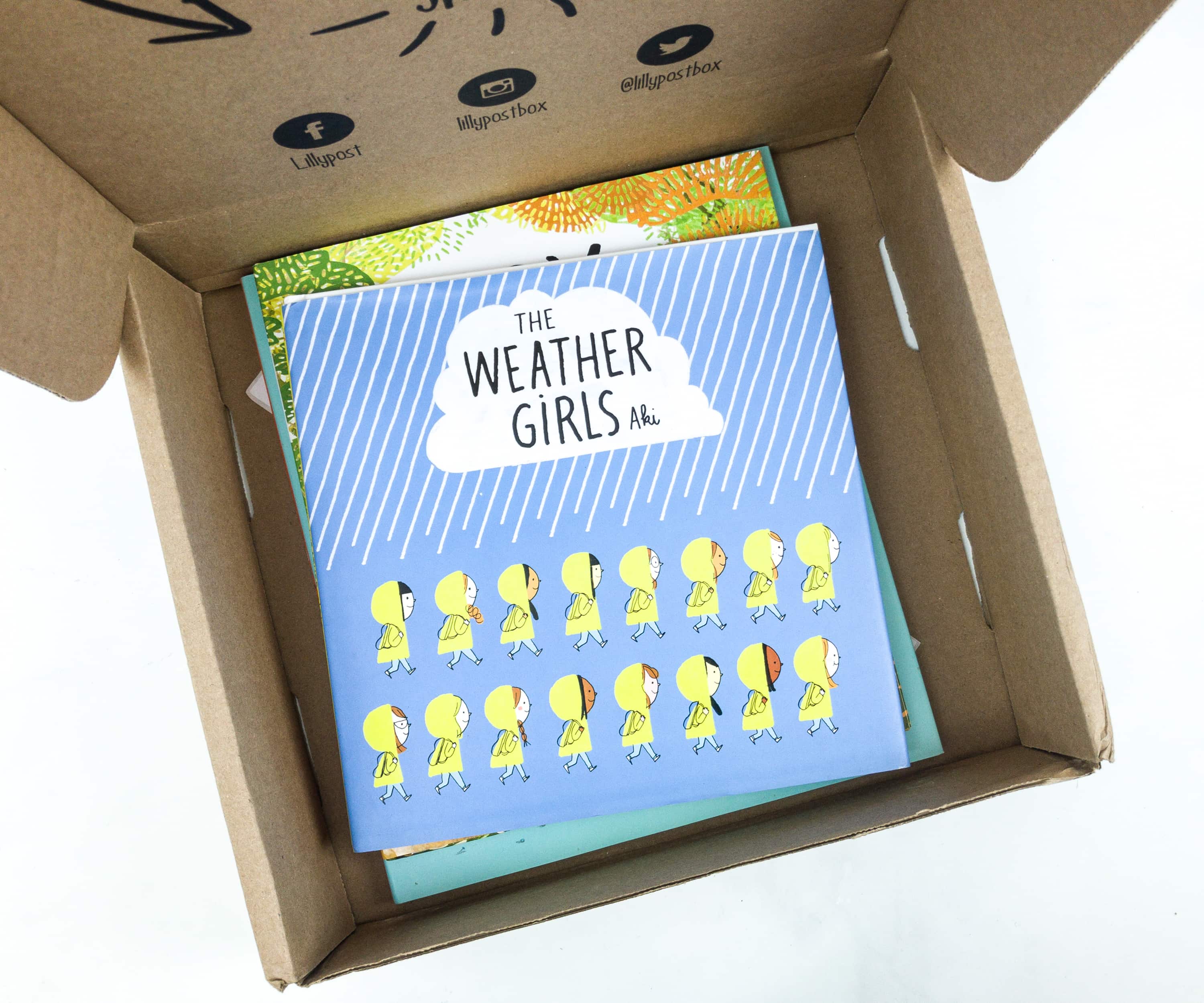 There's no extra packaging, but you can select to have the books gift-wrapped for an additional $5 charge per box.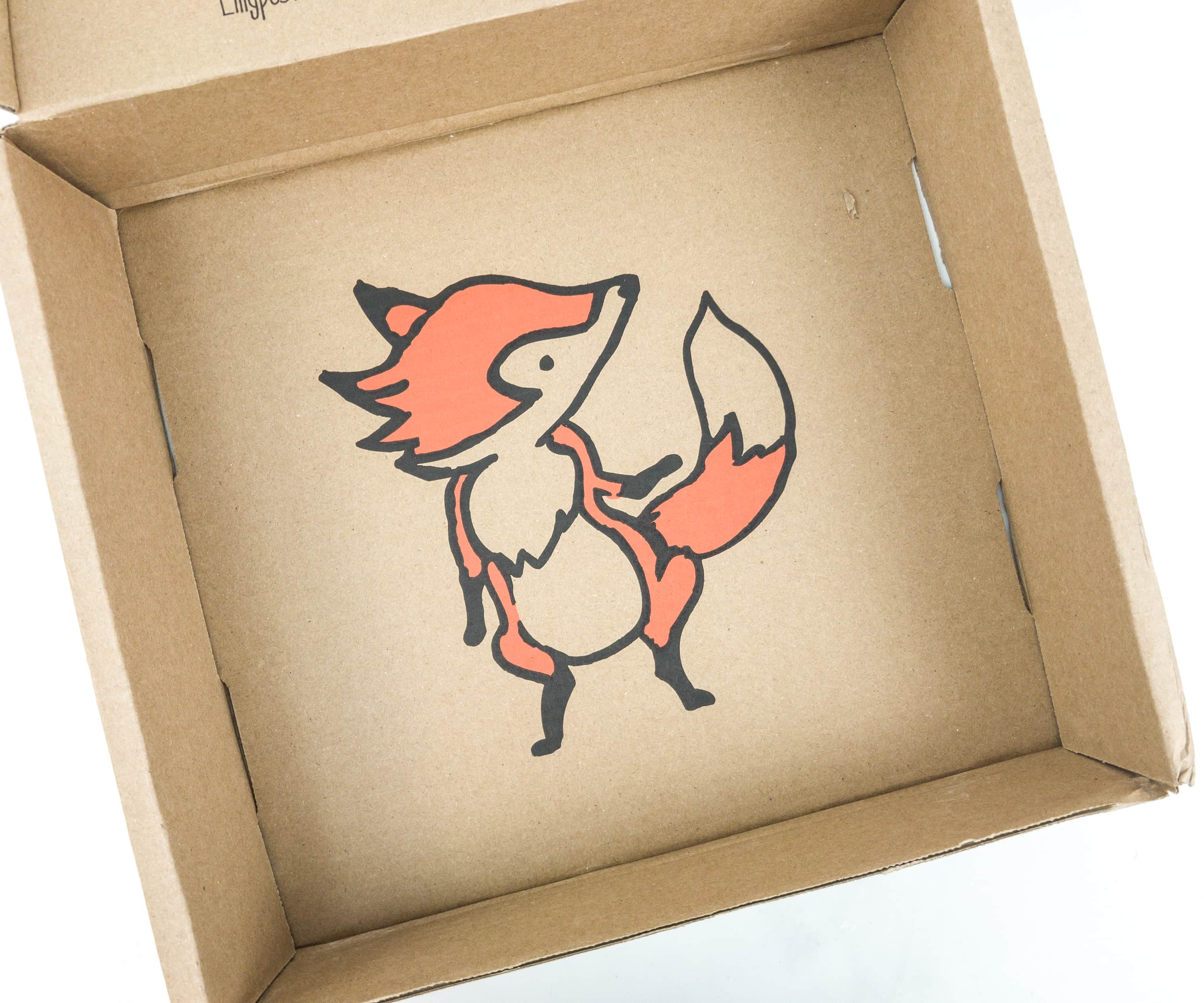 There's an adorable illustration of a fox at the bottom of the box!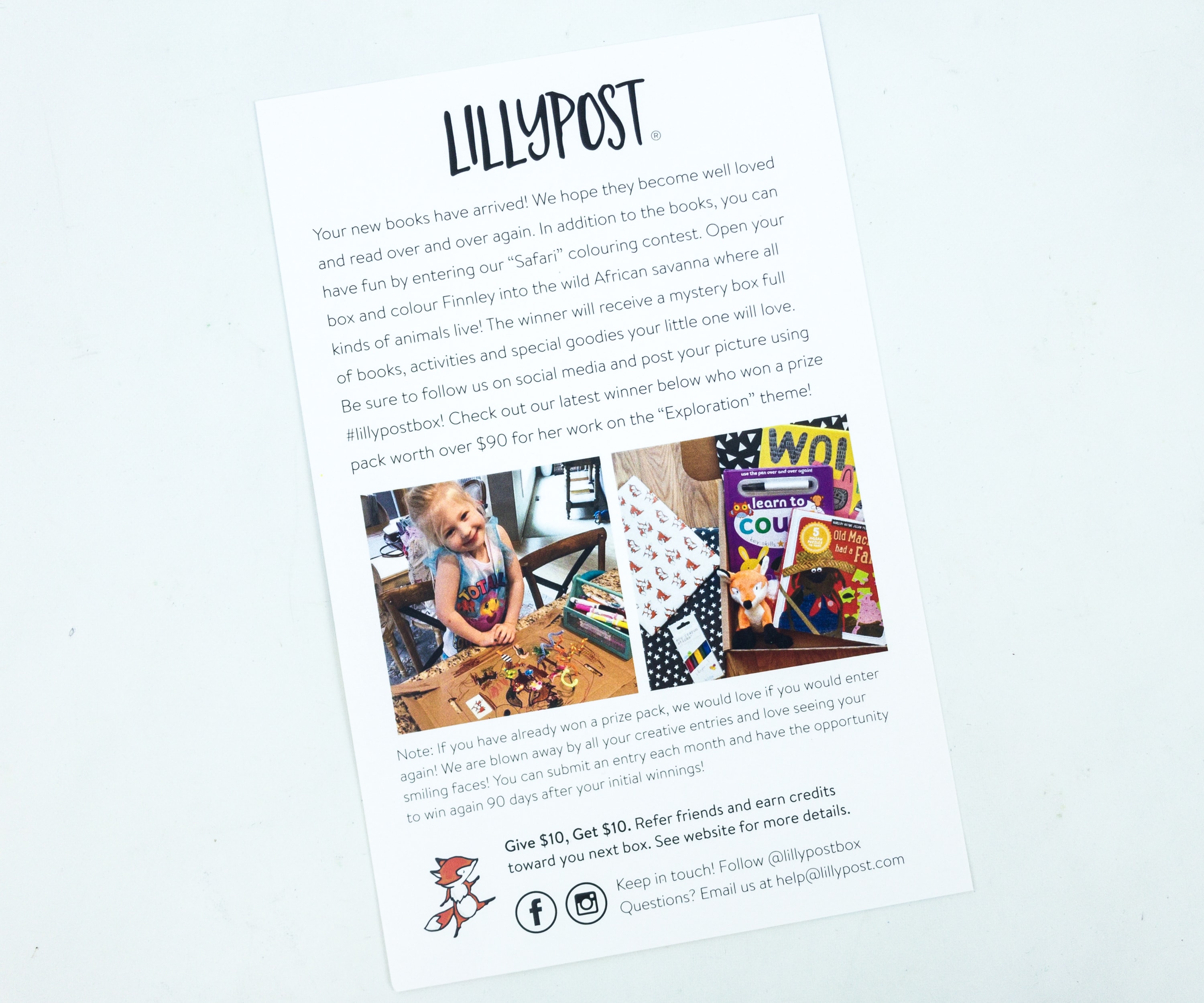 They also encourage subscribers to share unboxing photos on social media.
Each month, the kids can enter a coloring contest by making an artwork of Finnley the fox and posting it on social media using #lillypostbox. This month, the theme is The Safari.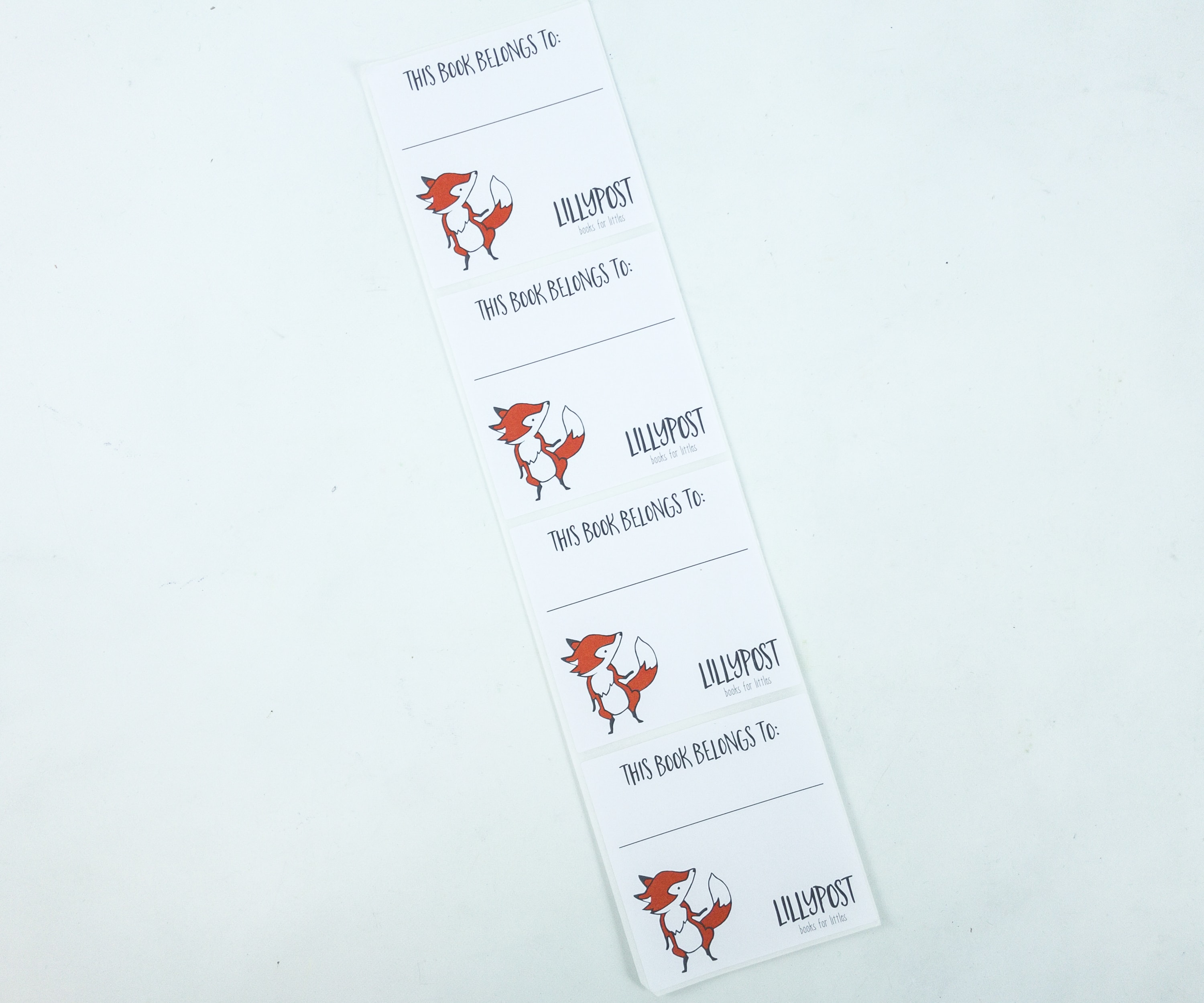 We got a sheet of stickers to help us label the books.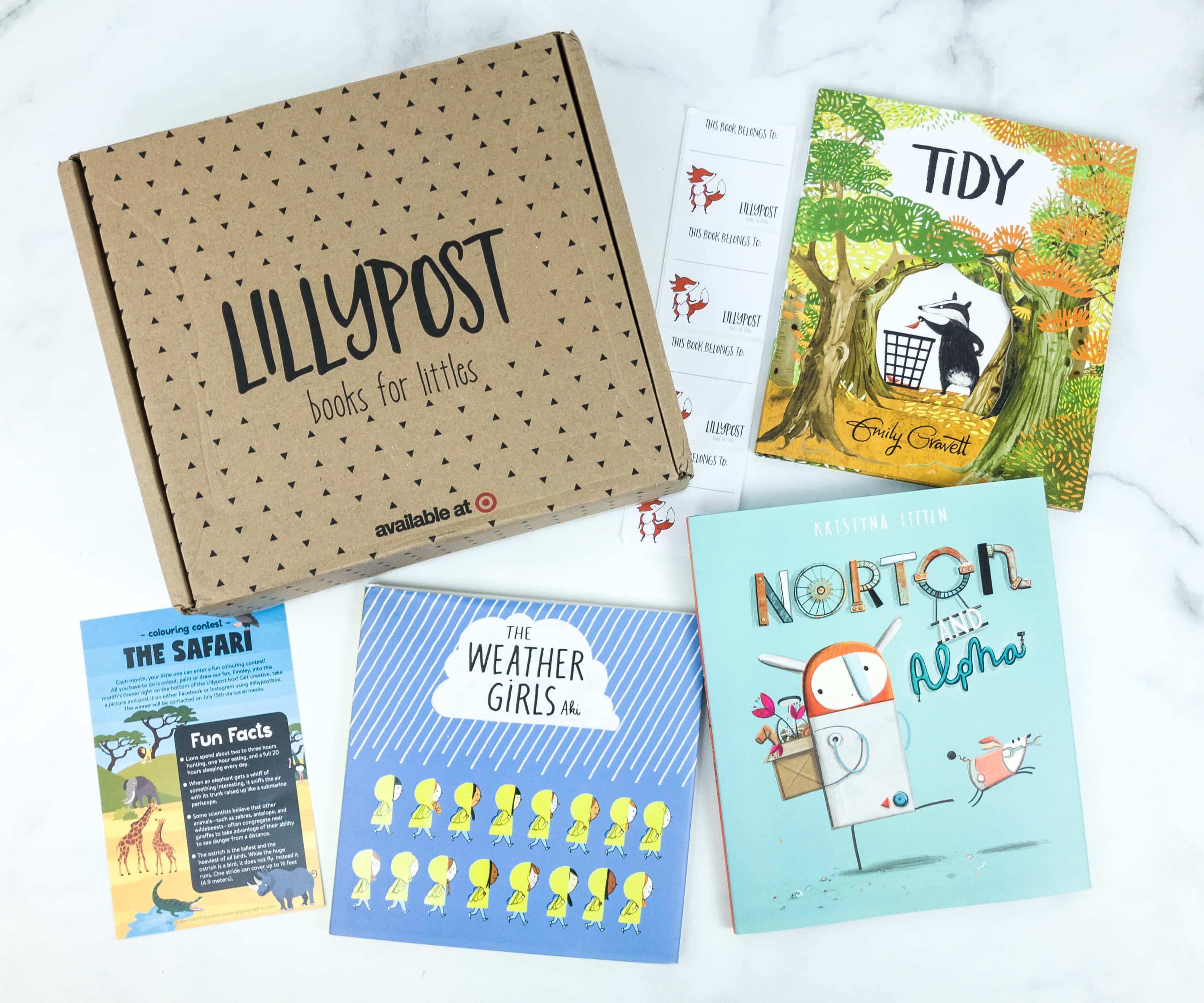 Everything in my box!
The Weather Girls by Aki ($16.14)
Summer, Fall, Winter, or Spring―the Weather Girls are ready for whatever the seasons might bring! 

It's summer time. We rise and shine!/ All set to go. We form a line.// A big bright sun. Let's have some fun./
We sing and dive and splash and run.

Follow these busy girls as they climb mountains, fly hot-air balloons, and soak in a rainbow-sky sunset. Charming rhyming verse and adorable art make this picture book irresistible―and perfect for sharing!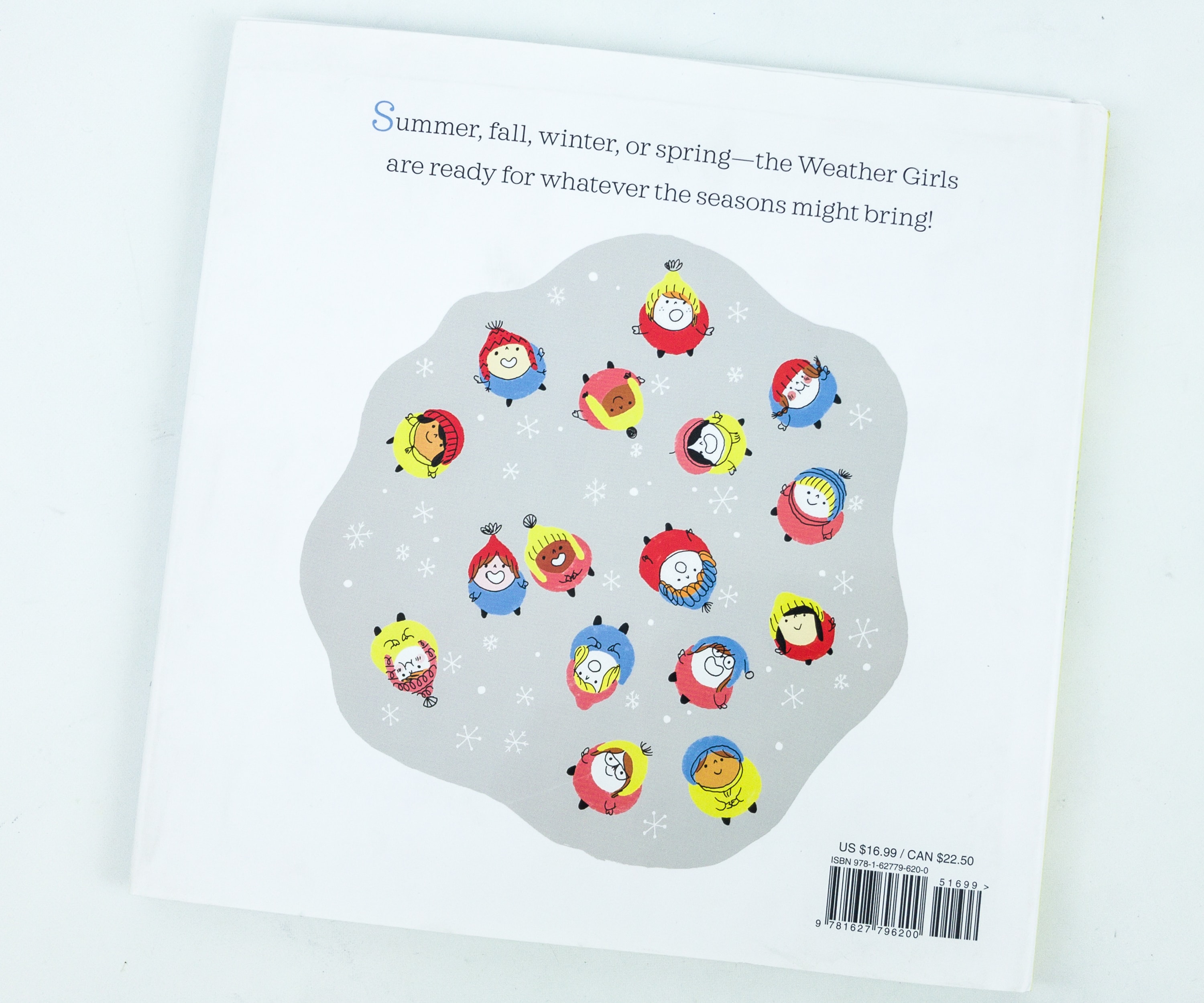 Both the front cover and the back cover already gave us a glimpse of the colorful illustrations we can expect inside.
This story is a fun way to teach kids about the different seasons.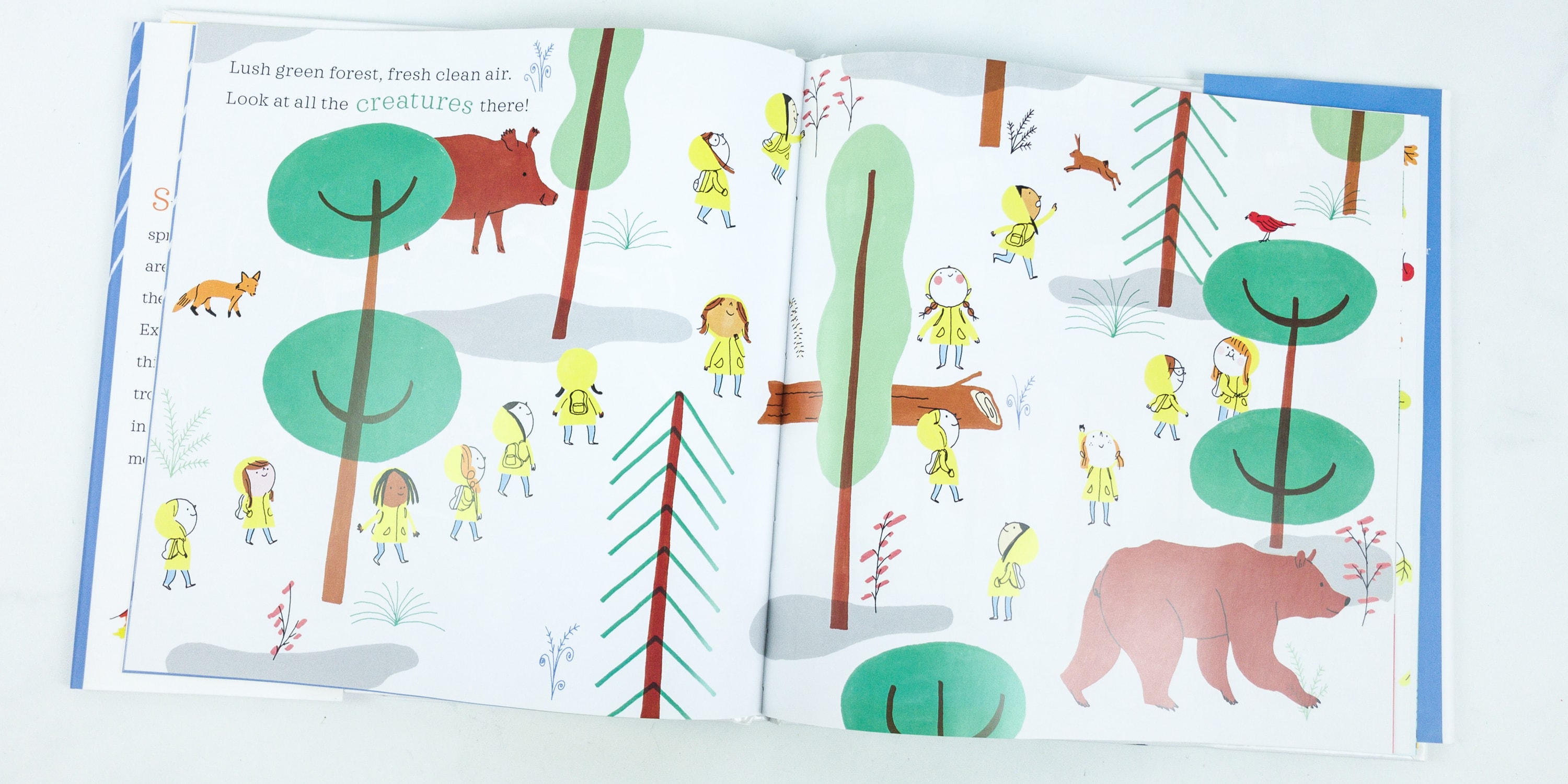 Each spread is unique, and even the text is short, the illustration is enough to keep the kids glued to every page.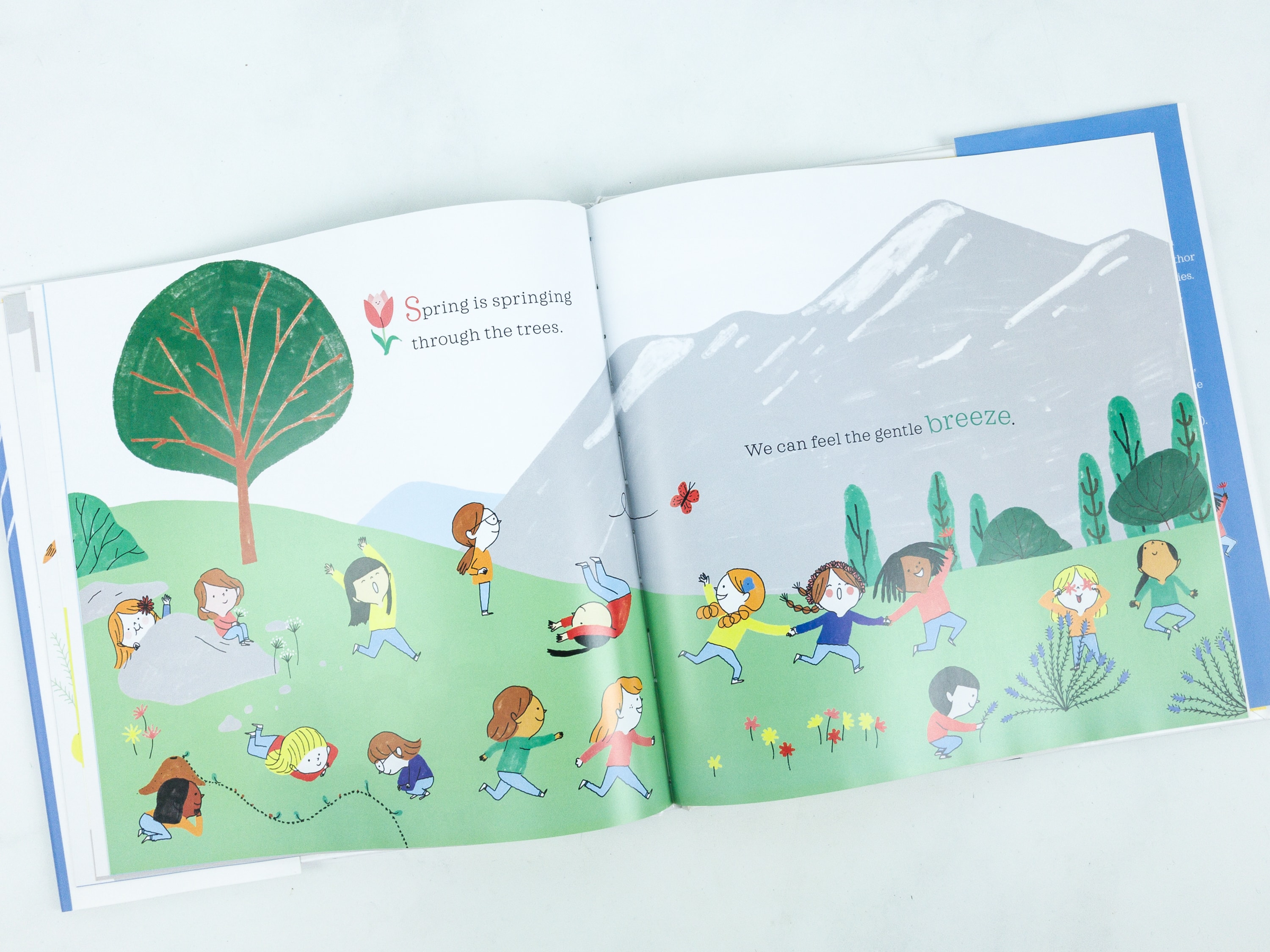 The words also rhyme very well, making it a perfect book to read aloud!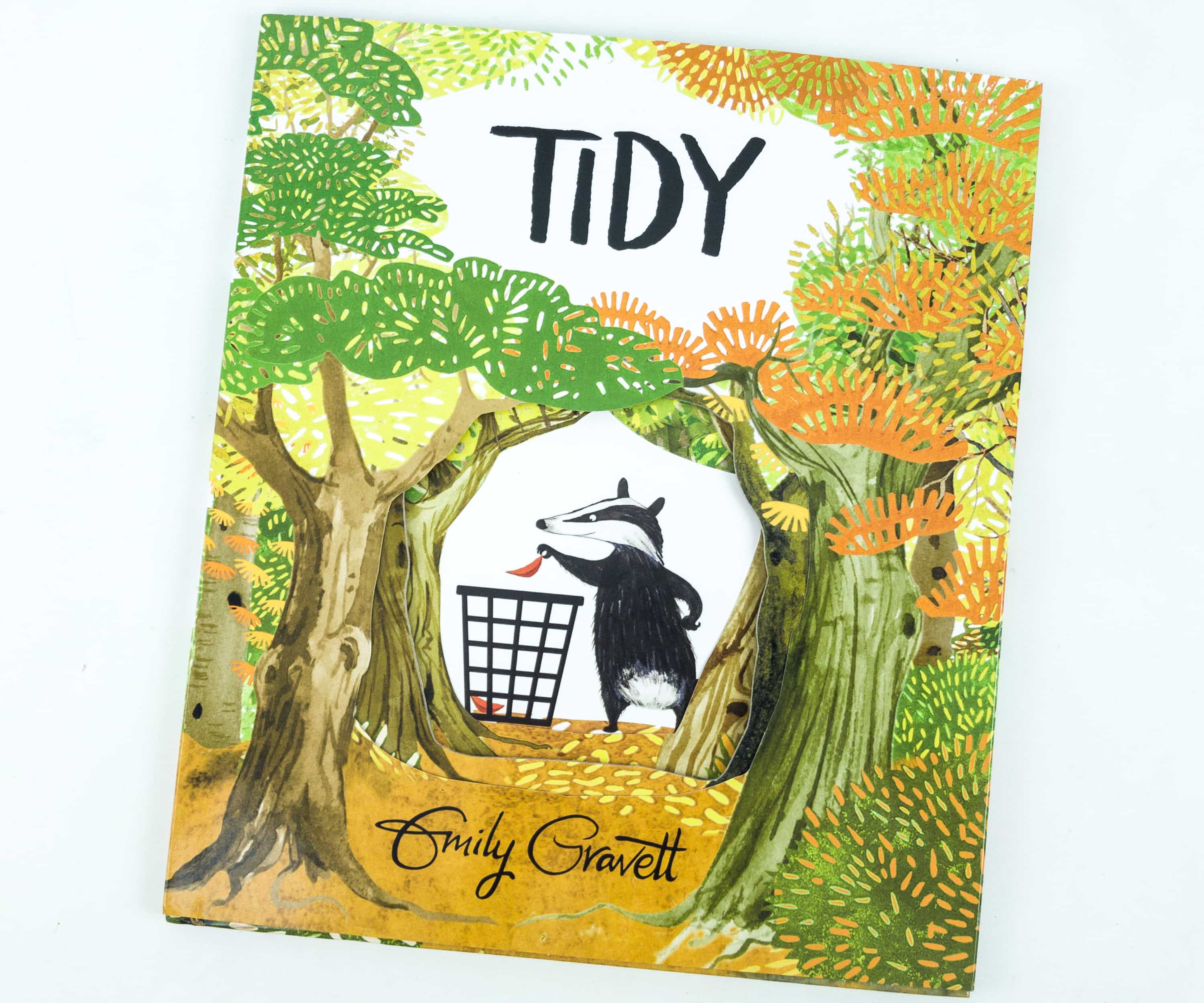 Tidy by Emily Gravett ($9.98)
Pete the badger learns that being tidy isn't always the best thing in this save-the-environment picture book from award-winning author and illustrator Emily Gravett.

Pete the badger likes everything to be neat and tidy at all times, but what starts as the collecting of one fallen leaf escalates quickly and ends with the complete destruction of the forest. Will Pete realize the error of his ways and reverse his tidying habit?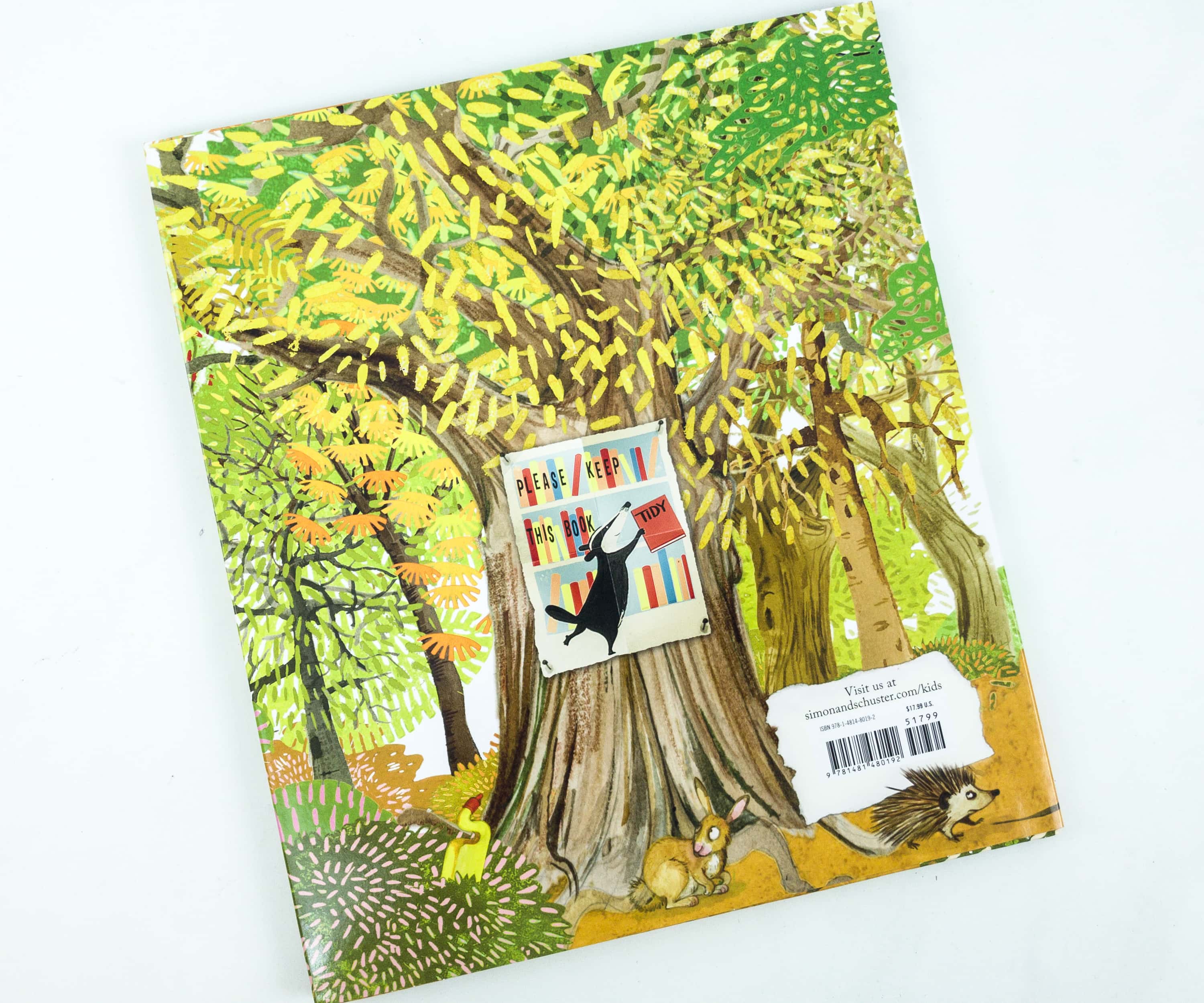 The hero of the story, Pete the badger, likes everything to be neat and in order, so he's also asking for us to keep this book tidy. The full-color front and back cover made the kids easily interested in it.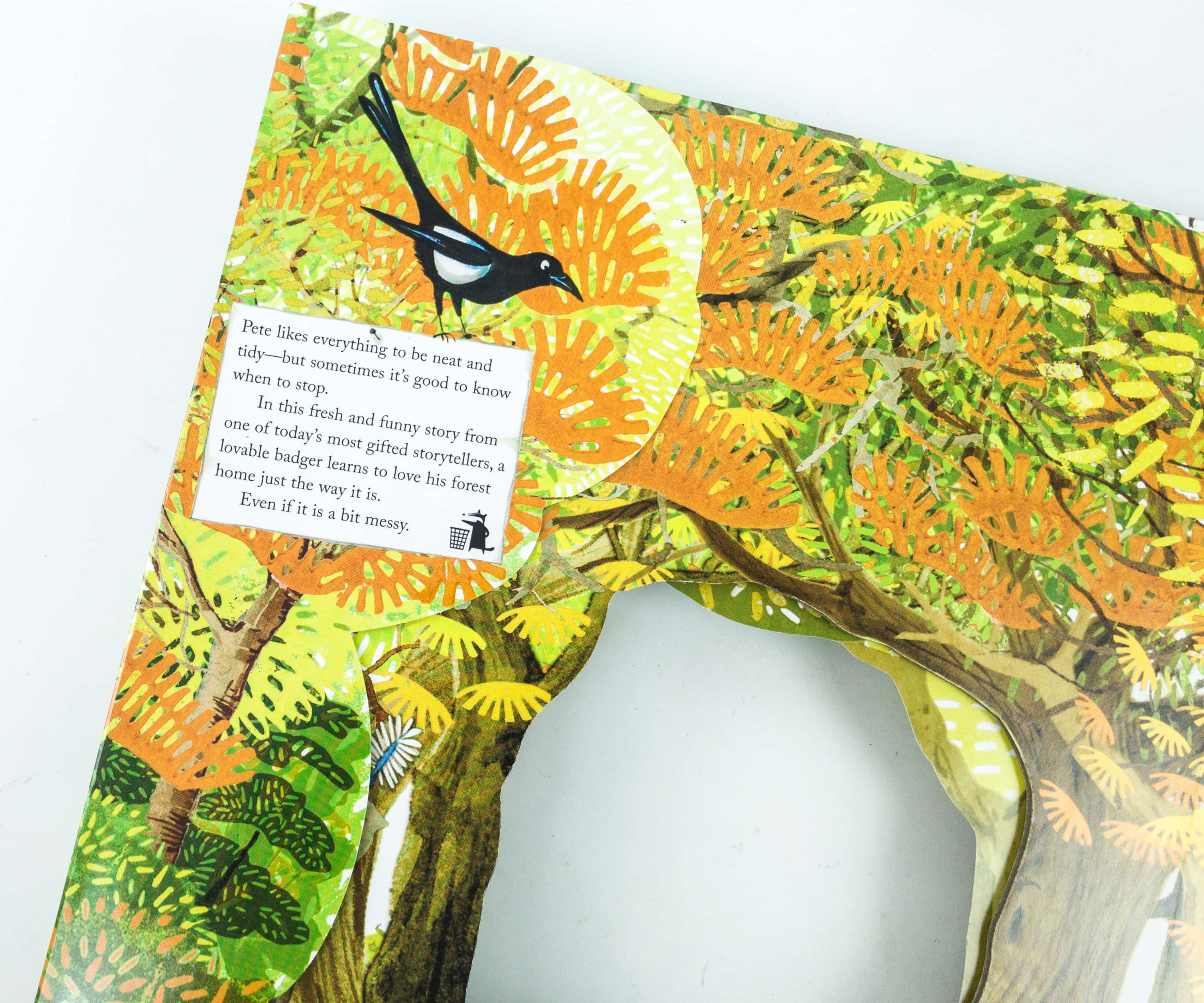 The first few pages are cut out! It's a nice touch!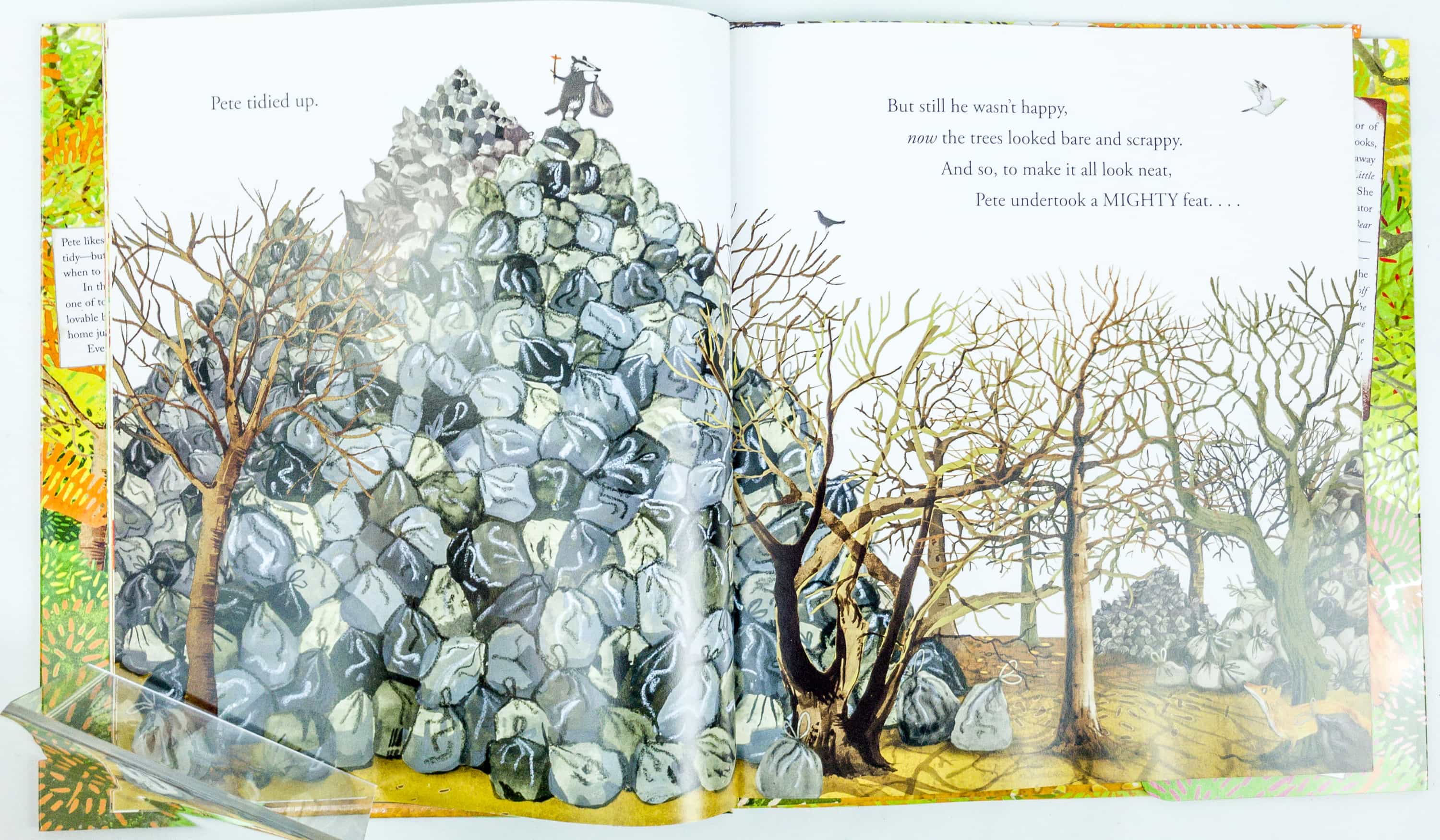 The forest is bound for destruction as Pete continues his habit in tidying everything up. The illustrations are thought-provoking!
The lesson from this story is, sometimes, it's better to leave things as they are. The things in the forest might have some use that's why they should be left that way. The decaying leaves from trees help the soil to get more nutrients so it can supply them to other living trees, or even the branches.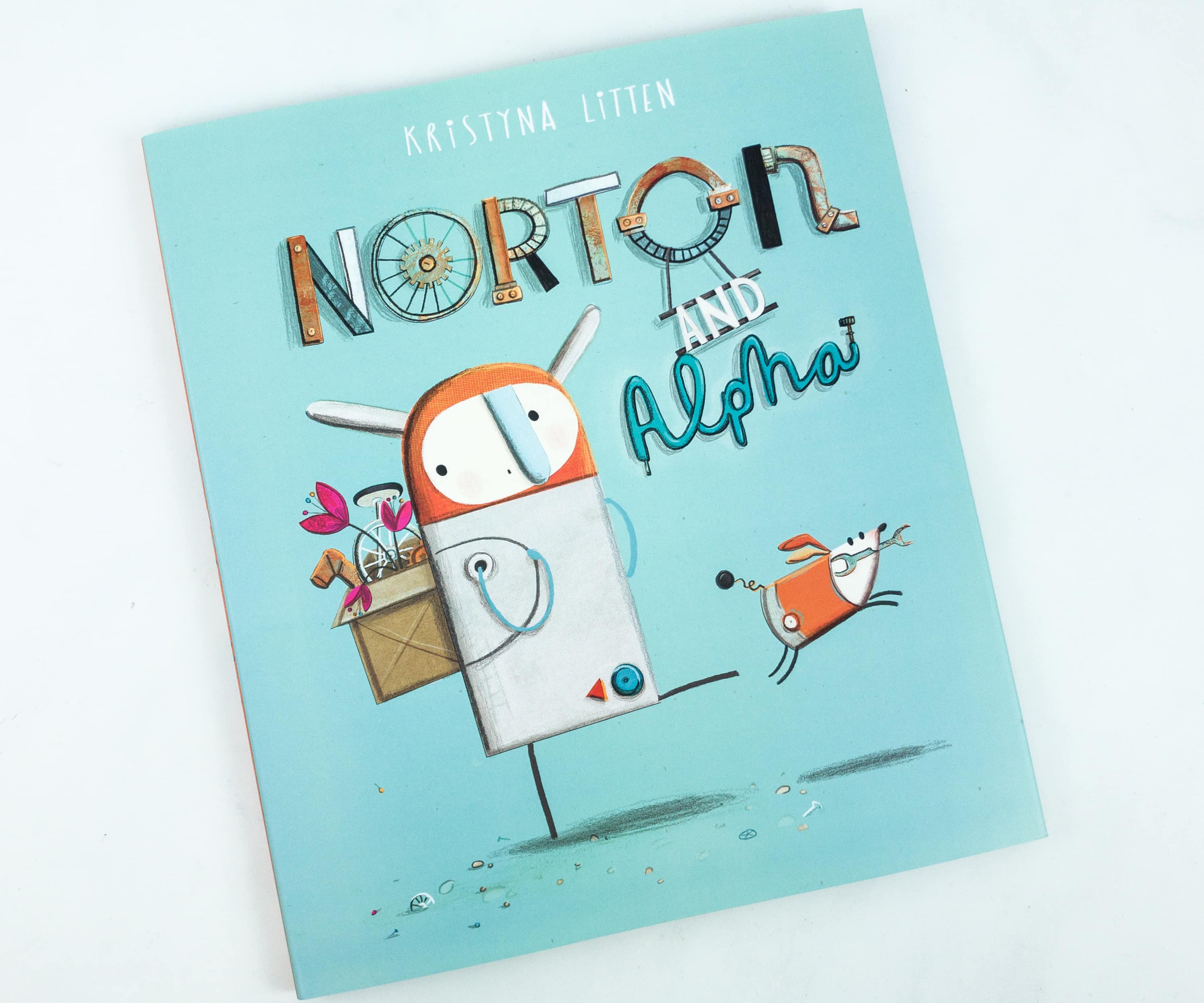 Norton And Alpha by Kristyna Litten ($8.99)
Meet the adorable robot Norton and his robot-dog Alpha! They're about to make an amazing discovery . . . 
Battered wheels, rusty cogs, broken springs: Norton loves collecting these discarded objects and using them to create the most amazing inventions. But one day he and Alpha come upon something they've never seen before: a beautiful flower. At first, they're baffled . . . but with a little rain, sun, and soil, the flower itself teaches them about the magic of nature. A stunning double gatefold near the end reveals that the seeds scattered from that single flower have blossomed into a whole field full of flowers!
The quirky illustrations of robots in their futuristic world will engage all kids with their fun sci-fi feel.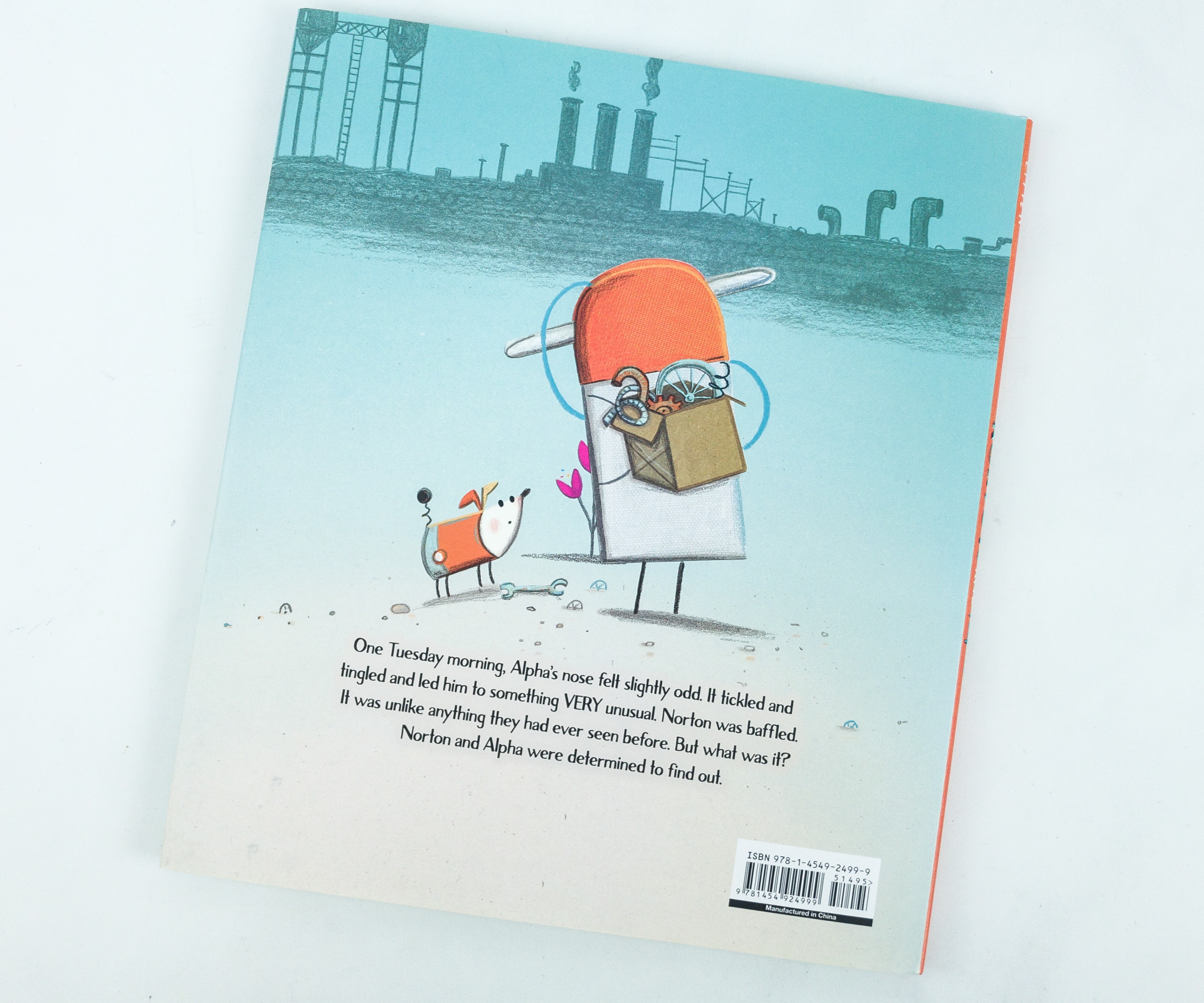 This story is about Norton and Alpha, a robot boy and a robot dog. They're so adorable!
The flap of the dust jacket tells us more about Norton and Alpha, what they do every day, and how discovering something they haven't encountered before changes at how they look at their surroundings.
Although more plain and simple than the other books, the illustrations in this book was interesting enough for my kids. I guess it's because they love robots!
It's a kid-friendly sci-fi story! Norton and Alpha proved that there's more to explore and do in the world other than the lifeless things they collect!
The books this month are all about nature, and they're actually nice to get the kids started on understanding Mother Nature. The first book tells us about the changing season and weather, and it's really important to know the difference among these things as the activities we do every day also depends on the weather or the season! The second book teaches the kids about the importance of taking care of nature, so as Norton and Alpha's story. Most of the books are perfect for read-aloud, and bedtime story-telling as well.
Do you plan on subscribing to Lillypost?