Lillypost is a monthly subscription service that sends children's books to your home. When you sign up, you can elect to receive either board books for children 0-2 years of age or picture books for children ages 3 and up. All books arrive individually wrapped, and each package also includes a few bonuses–like stickers–to excite children everywhere. Subscriptions cost $26 each month, with discounts available for longer prepaid commitments. Lillypost will donate one book to a child in need for every box that it sells.
This is a review of the Lillypost picture books box!
DEAL: Get 20% off your first box at checkout with coupon code BOOKS20.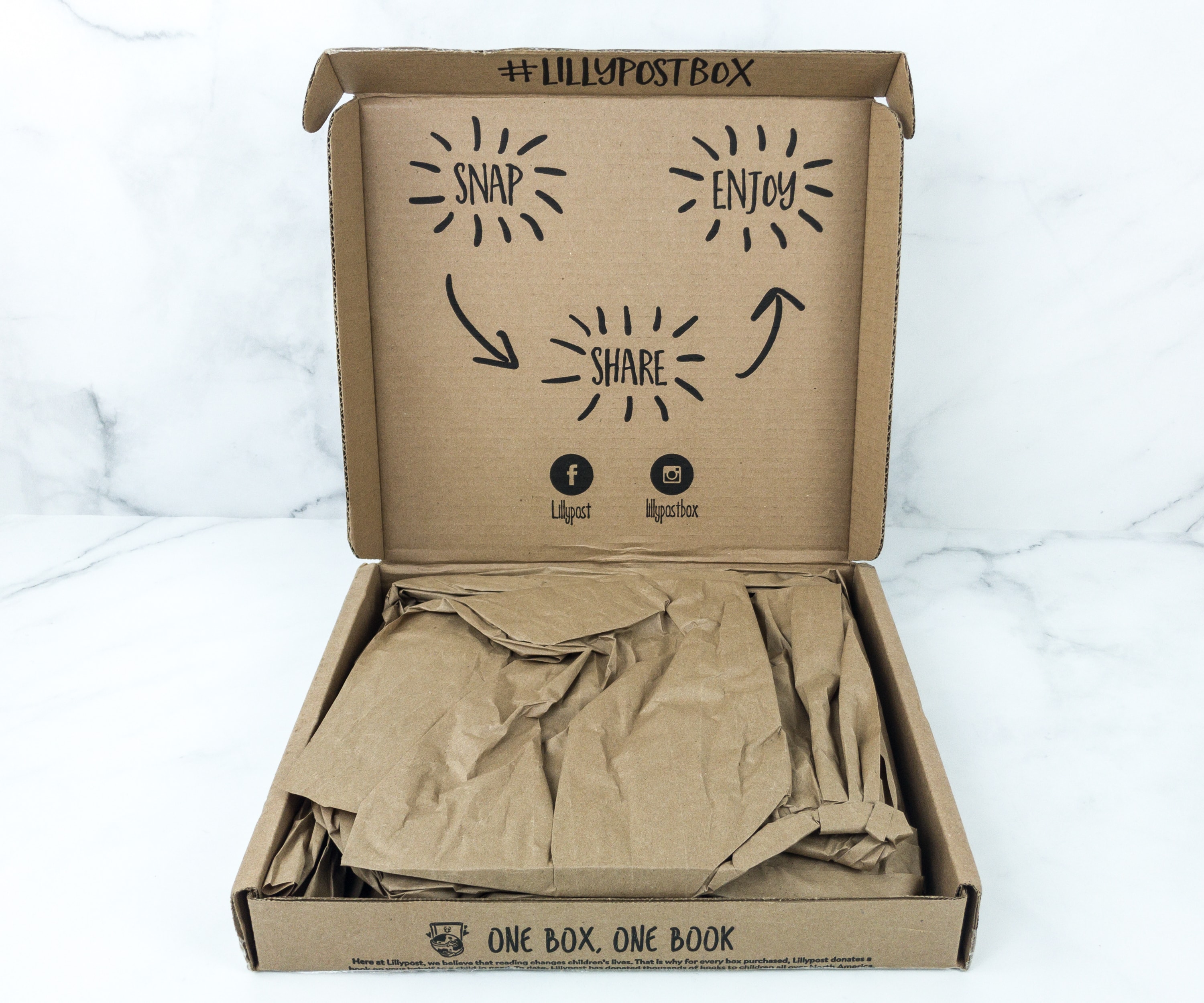 Lillypost believes that reading changes children's lives, so they are supporting a cause that donates a book to a child in need on your behalf.
There's no extra packaging, but you can select to have the books gift-wrapped for an additional $5 charge per box.
There's an adorable illustration of a fox at the bottom of the box!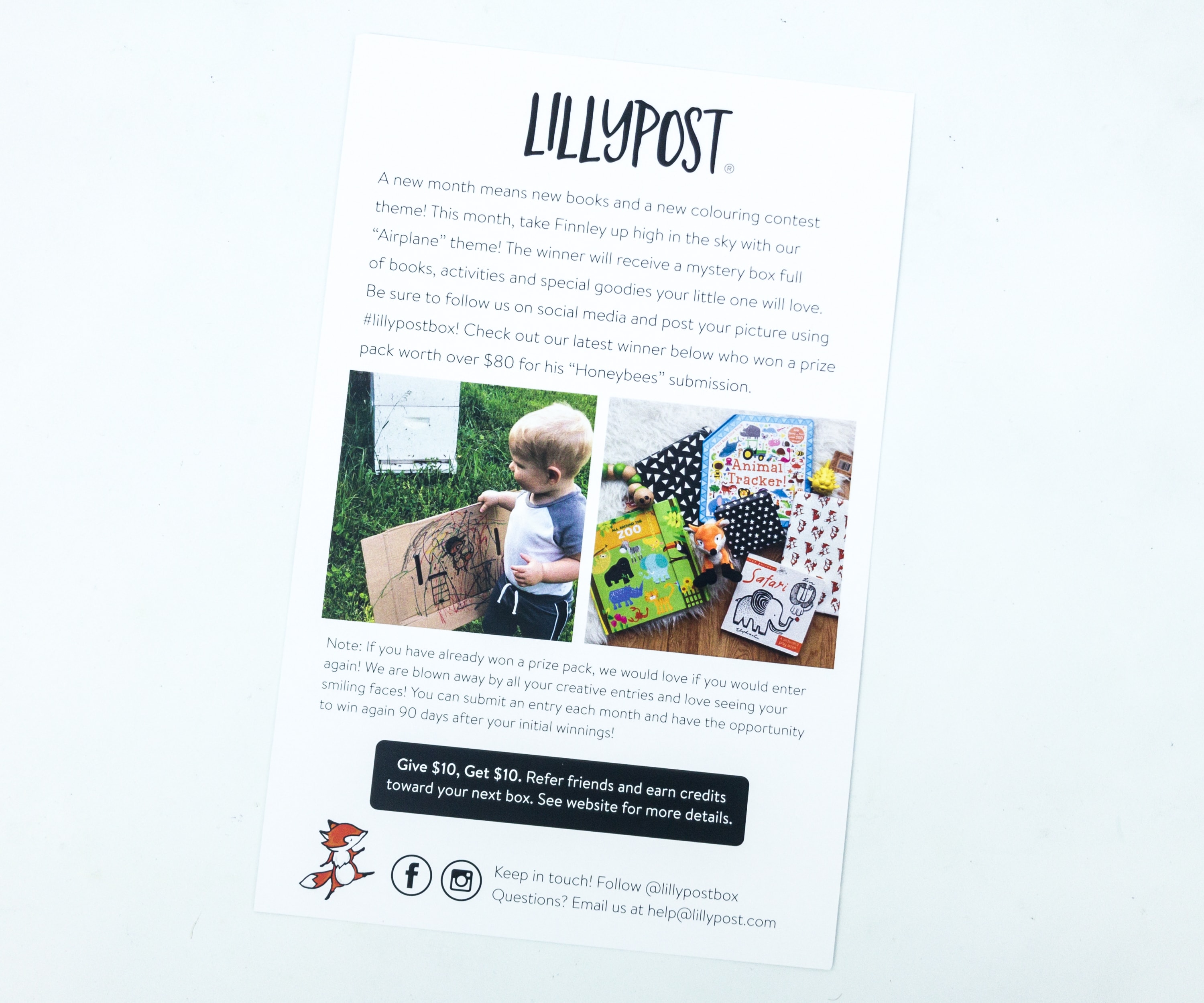 They also encourage subscribers to share unboxing photos on social media.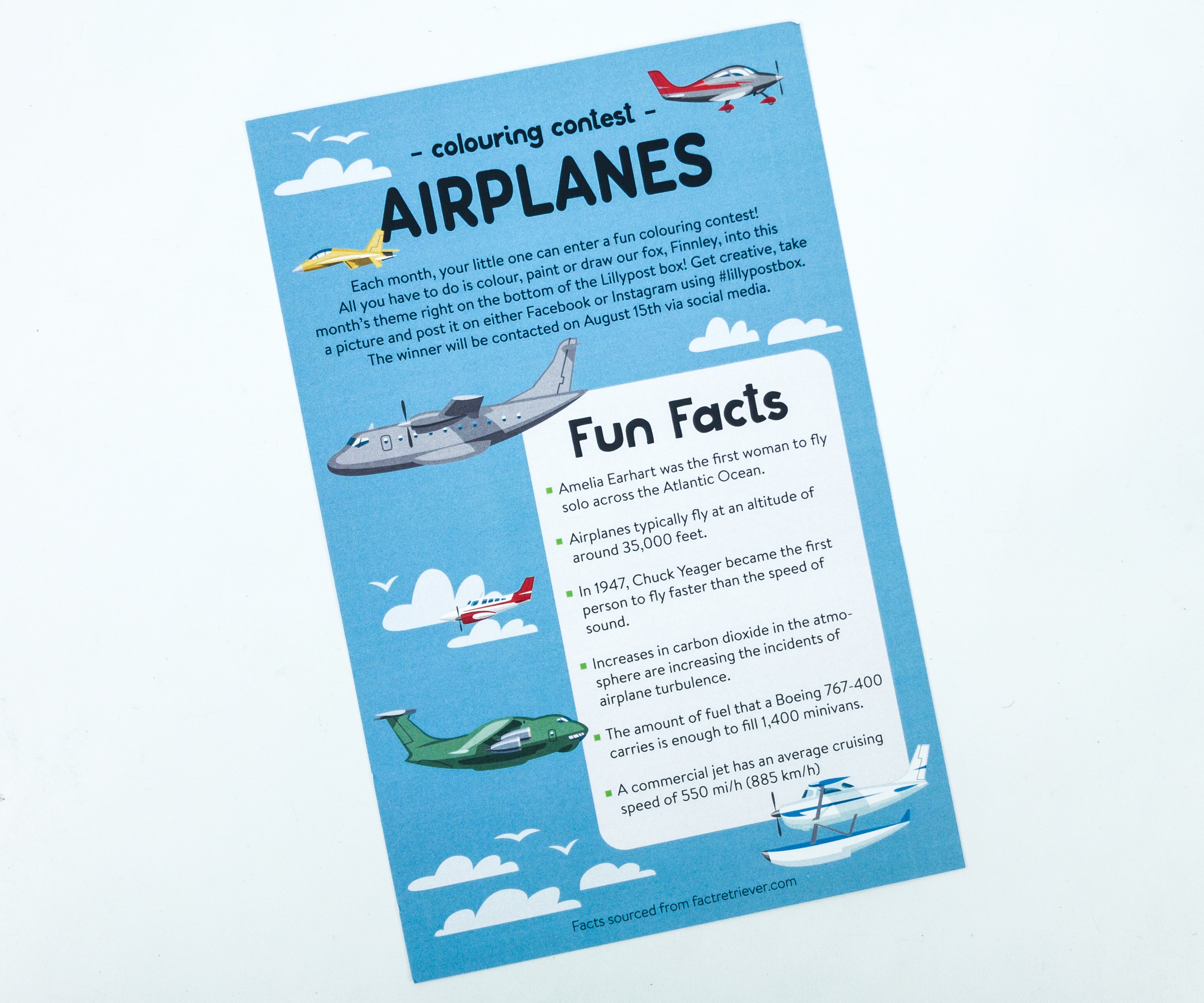 Each month, the kids can enter a coloring contest by making an artwork of Finnley the fox and posting it on social media using #lillypostbox. This month, the theme is Airplanes.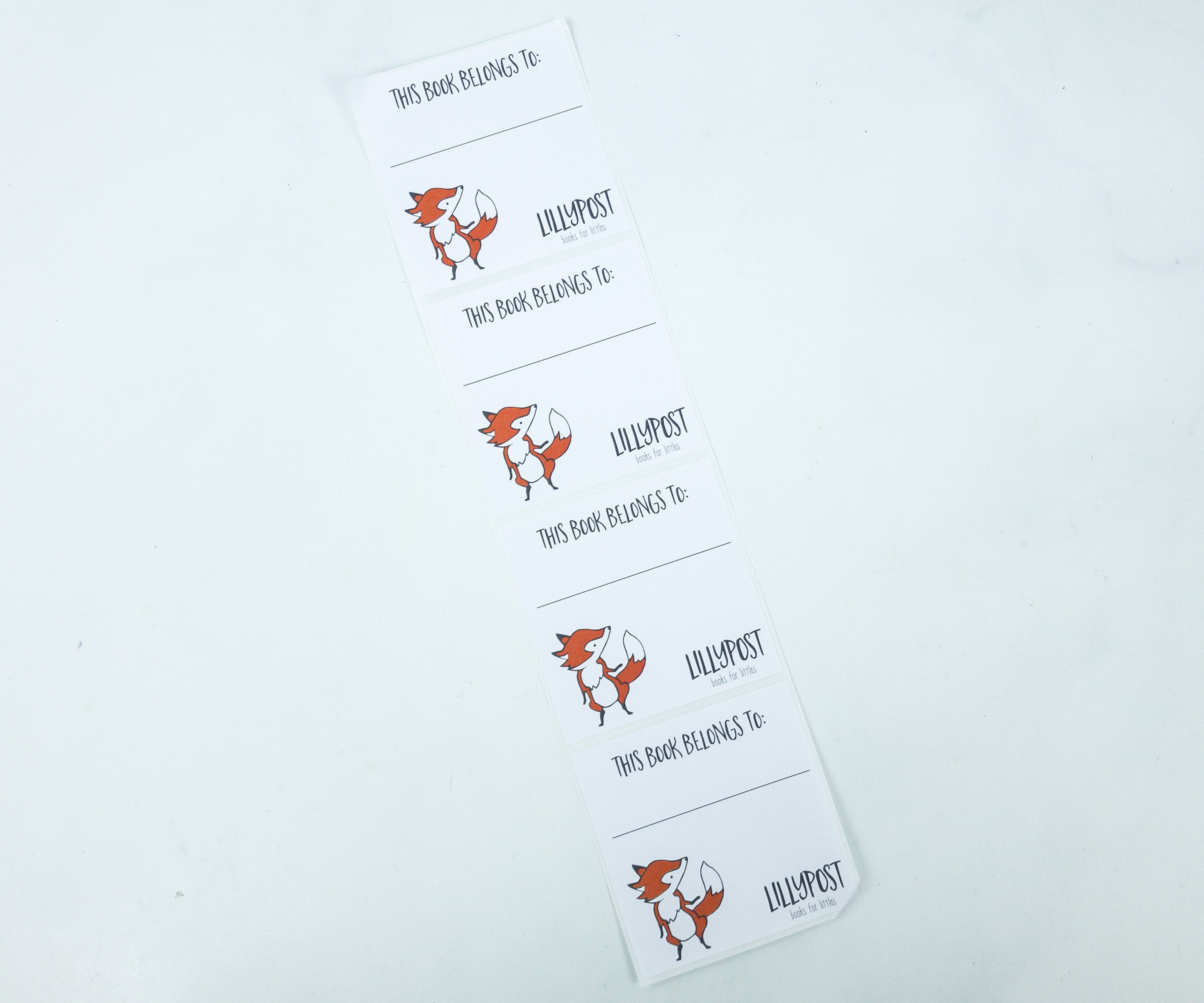 We got a sheet of stickers to help us label the books.
Everything in my box!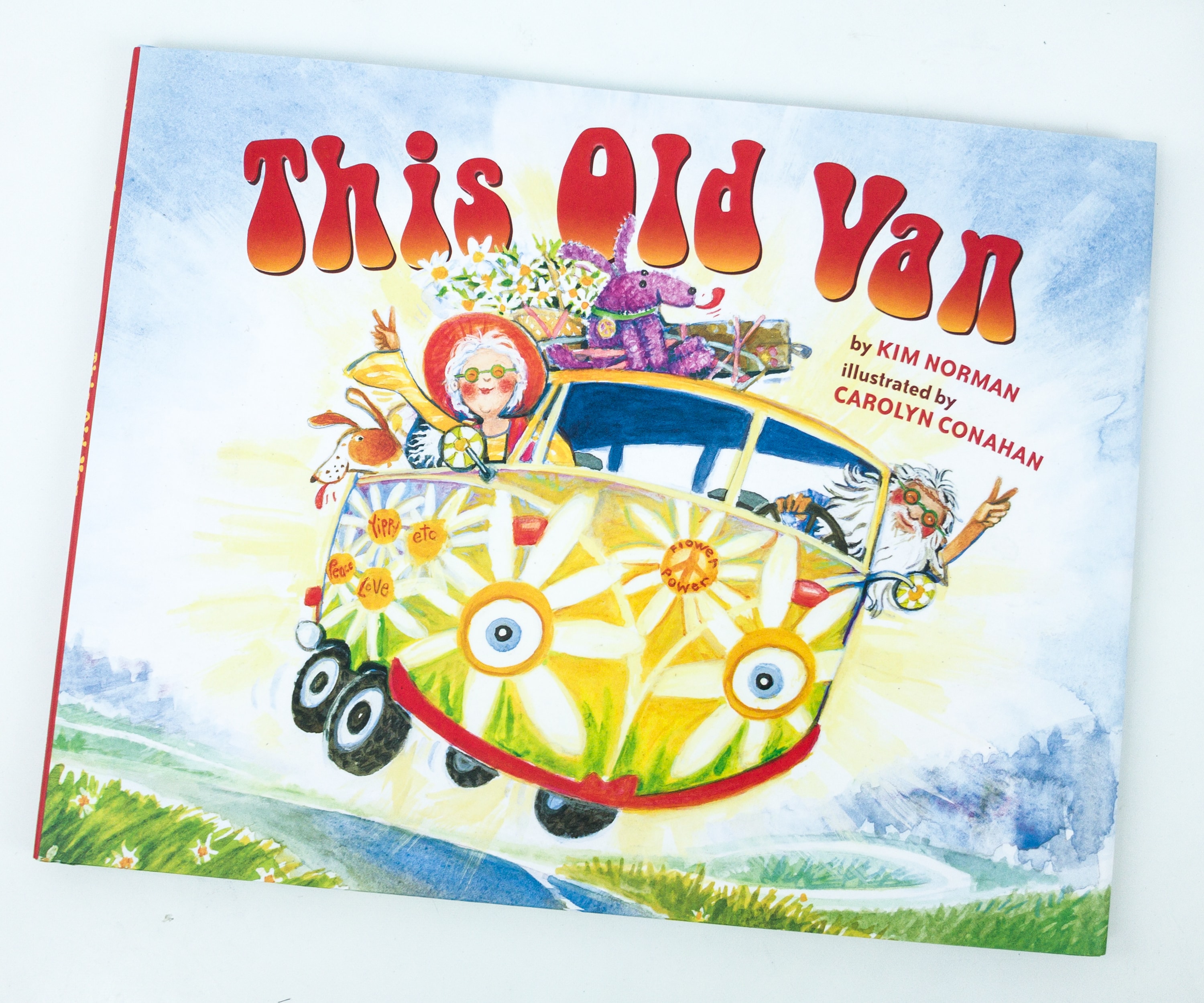 This Old Van by Kim Norman ($14.95)
This old van,   
she passed one, 
shining in the rising sun.

With a click clack rattle rack,
ready for some fun,
This old van says,
"Goodbye, one!"

Take a rollicking ride in This Old Van, a joyful take on the classic children's counting song. As the colorfully painted vintage vehicle, driven by a really cool pair of grandparents, rolls down the highway, it passes one train, two bulldozers, three tractors, and four semis, right up to ten muddy motorbikes. And along the way, luggage flies off, horns honk, and the hurrying van zigs and zags—till it arrives at its destination JUST IN TIME! You won't be able to resist singing every fun verse out loud.
The book is a fun way to learn how to count. The kids won't be able to resist singing to the tune of the popular counting song!
The inside of the cover features adorable illustrations of the different vehicles in the story, while the dust jacket tells us more about the cute story of the grandparents' adventure with the hippie van!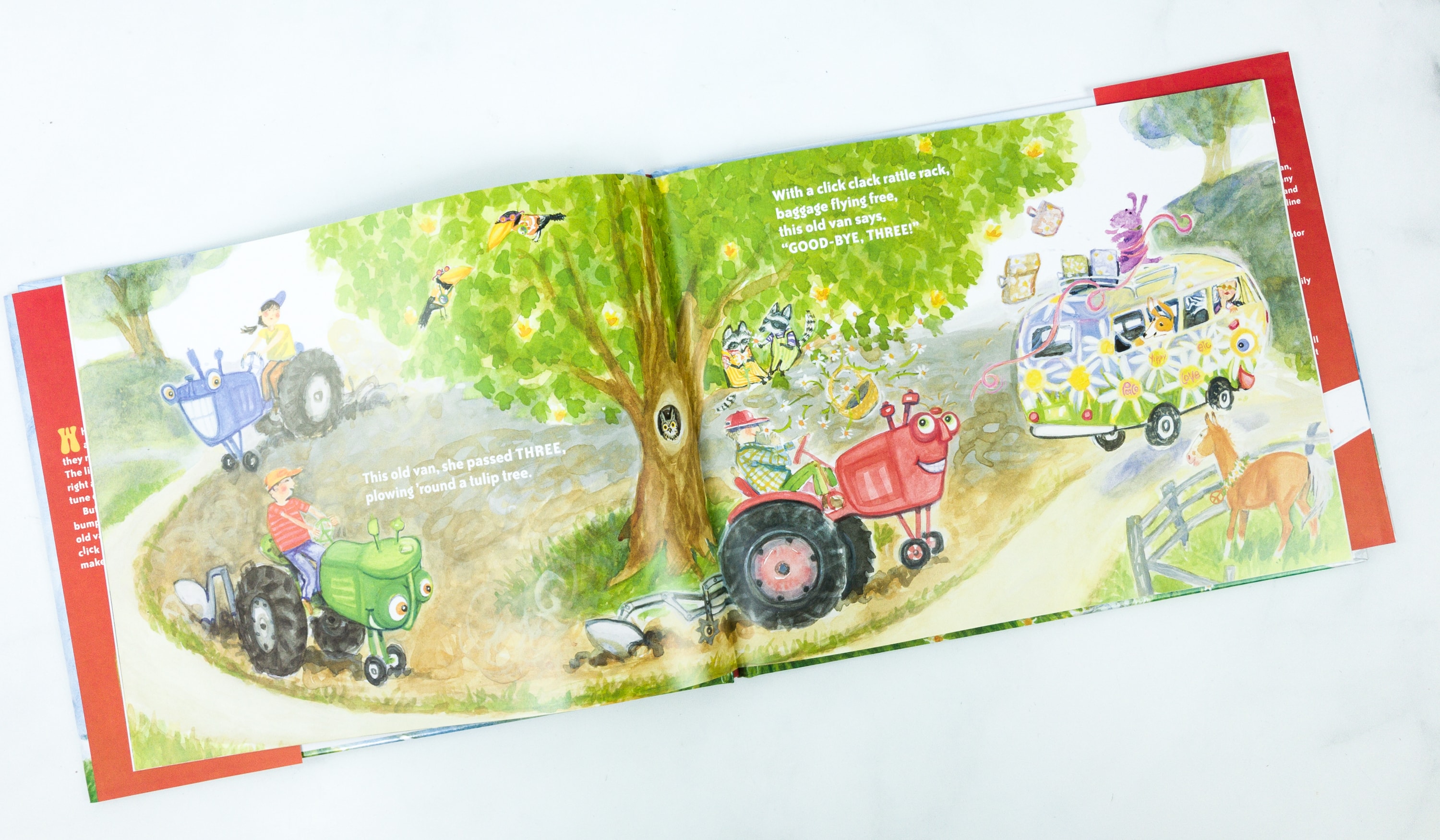 Even when you just read it, without trying to sing the verses, it's like you're already doing a sing-song because of the nice rhymes!
It's a nice starter for the kids to learn to count, even from just one to ten!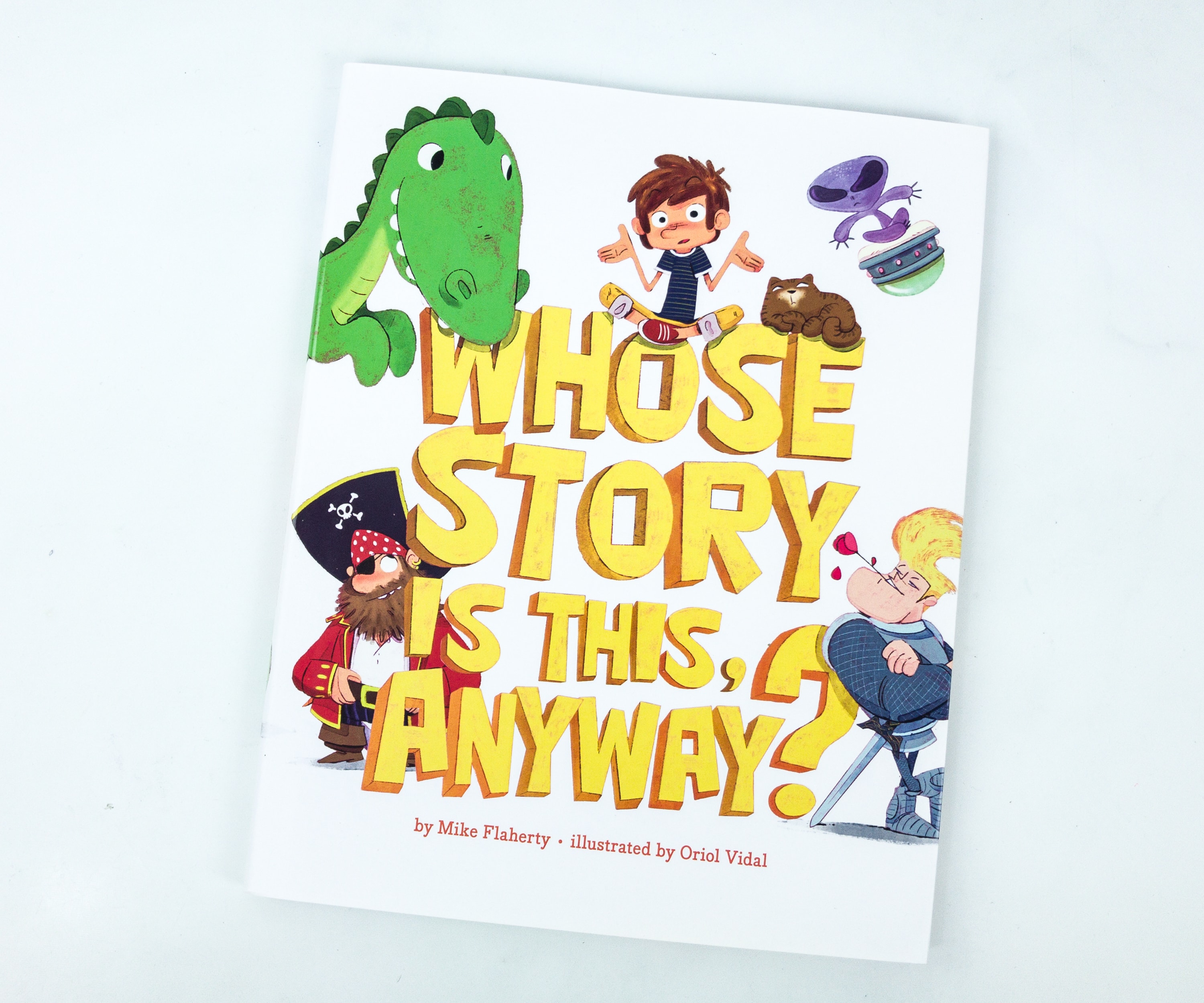 Whose Story is this, Anyway? by Mike Flaherty ($14.95)
What's this book about? That depends on who you ask. Our humble narrator thinks he's got a great story for you, but he barely begins before he's interrupted . . . by a scallywag pirate with a thrilling legend of mermaids and sea monsters! Soon an entire cast of colorful characters—including a hungry dinosaur, an alien bent on world domination, and a heroic knight—derails the boy's saga. Everyone has a tale to tell—but if they can all get on the same page, this might turn out to be the best story ever!
The back of the book shows some of the characters that will also take part in the story!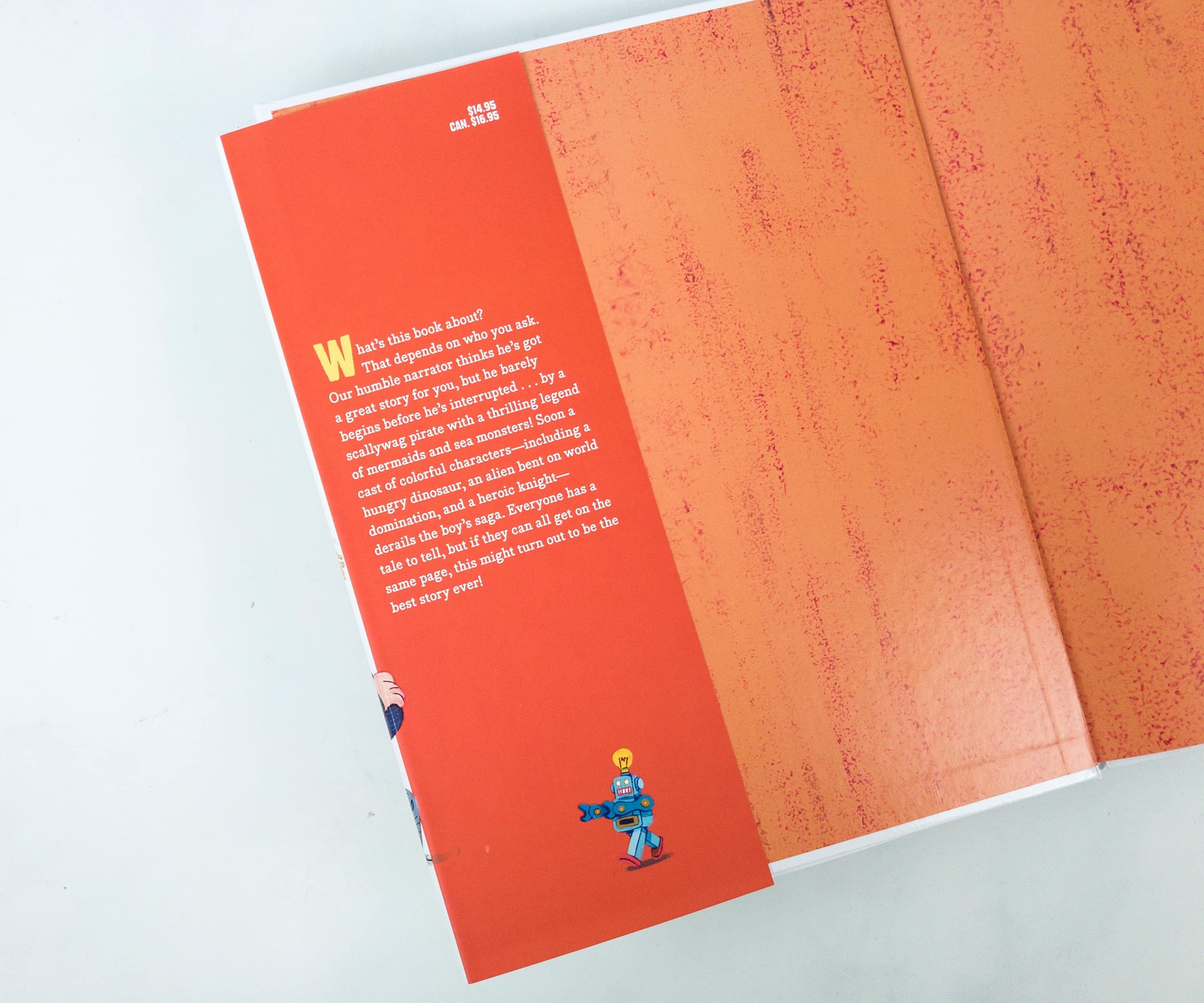 The story is about a boy who would like to tell a story, but before he can even start, he was interrupted by different characters!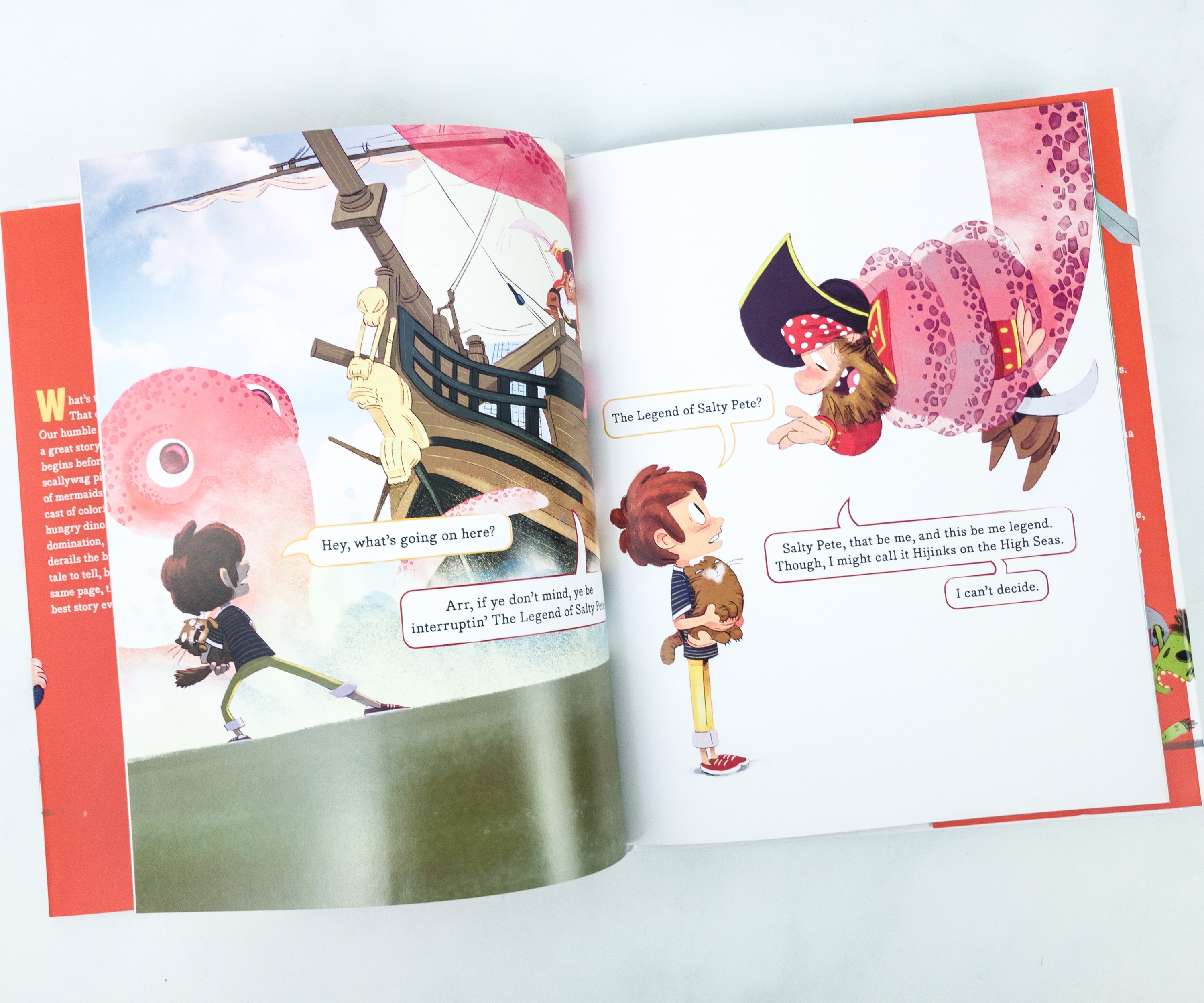 It's an interesting read, with funny and exciting parts. It really got my kids' attention.
The illustrations are also adorable. The story is nice as it shows that even at annoying circumstances, there can be good outcomes!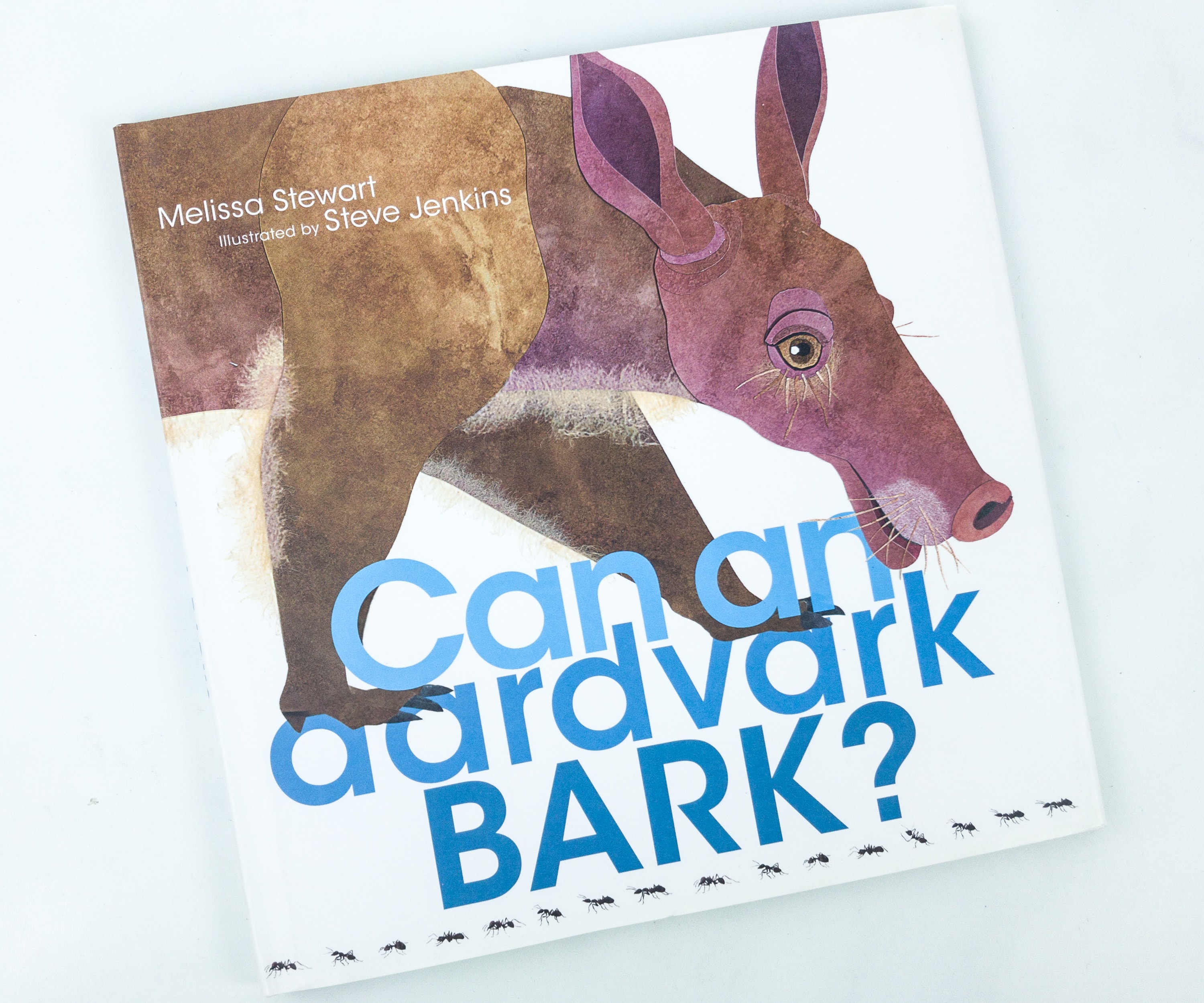 Can An Aardvark Bark? by Melissa Stewart ($11.98)
From award-winning author Melissa Stewart and Caldecott honoree Steve Jenkins comes a noisy nonfiction exploration of the many sounds animals make.

Can an aardvark bark? No, but it can grunt. Lots of other animals grunt too…

Barks, grunts, squeals—animals make all kinds of sounds to communicate and express themselves. With a growling salamander and a whining porcupine, bellowing giraffes and laughing gorillas, this boisterous book is chock-full of fun and interesting facts and is sure to be a favorite of even the youngest animal enthusiasts.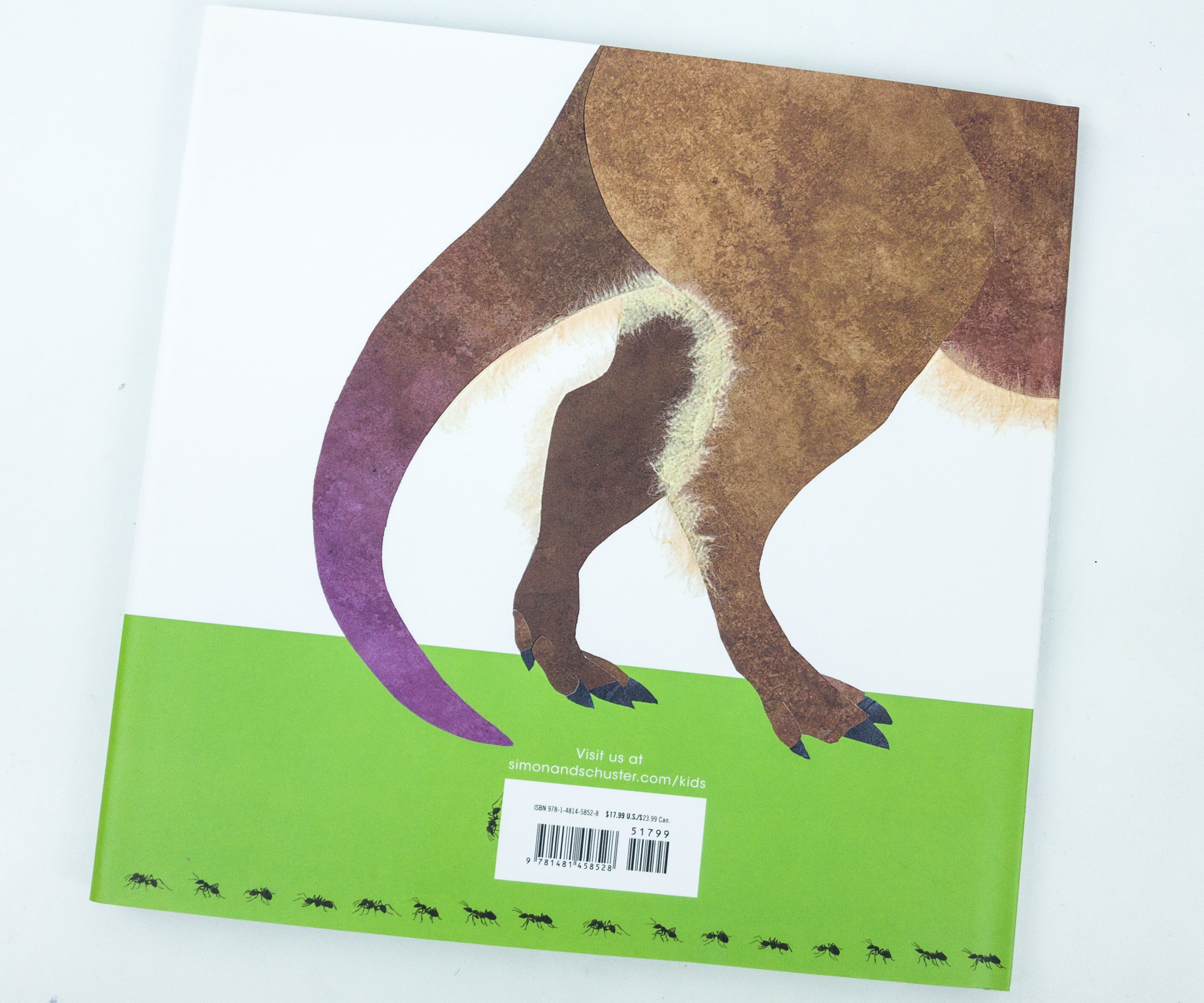 The illustration of the aardvark extends from the front cover to the back cover.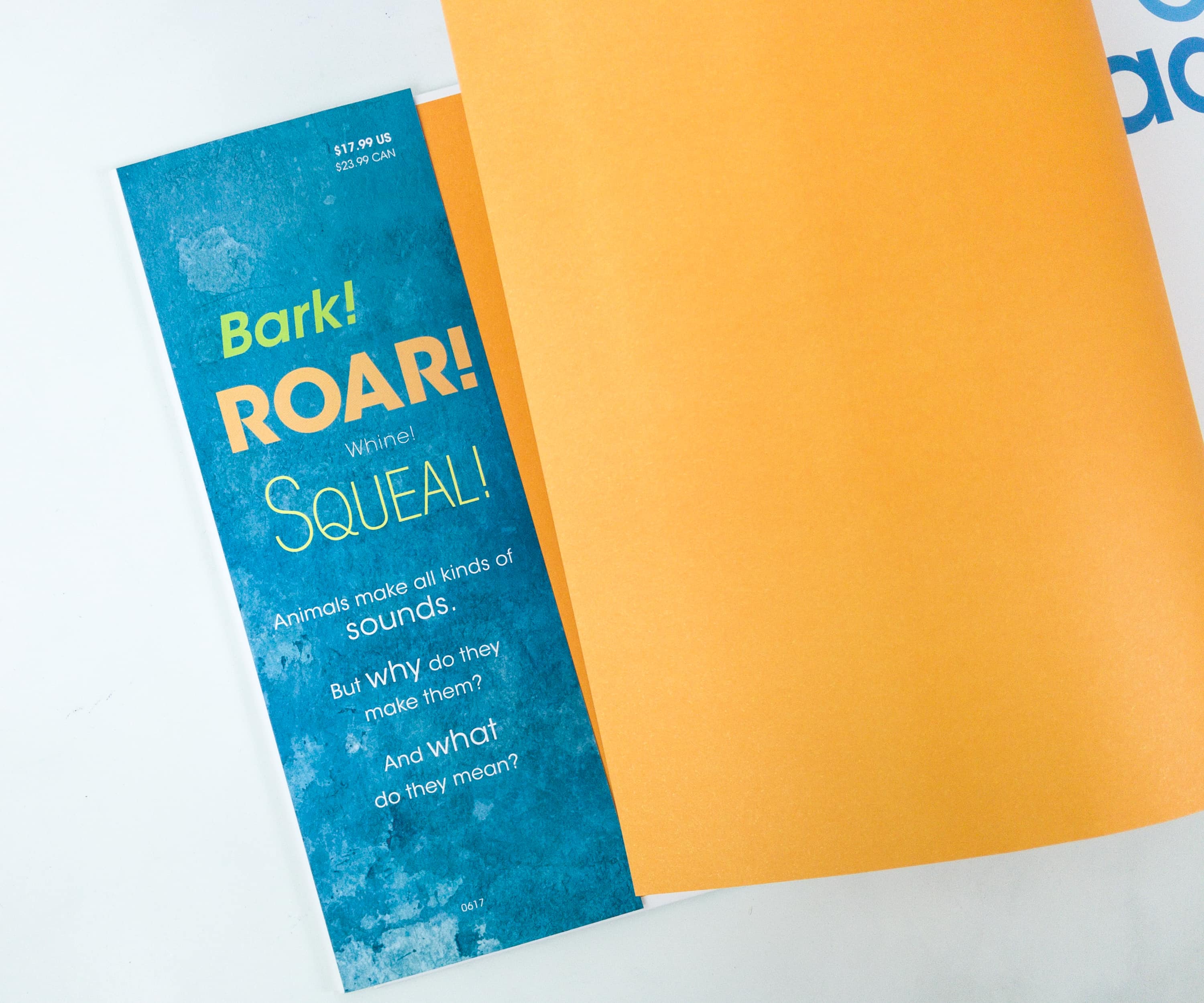 We are all familiar with animal sounds, so this is actually a book that we can all "hear"!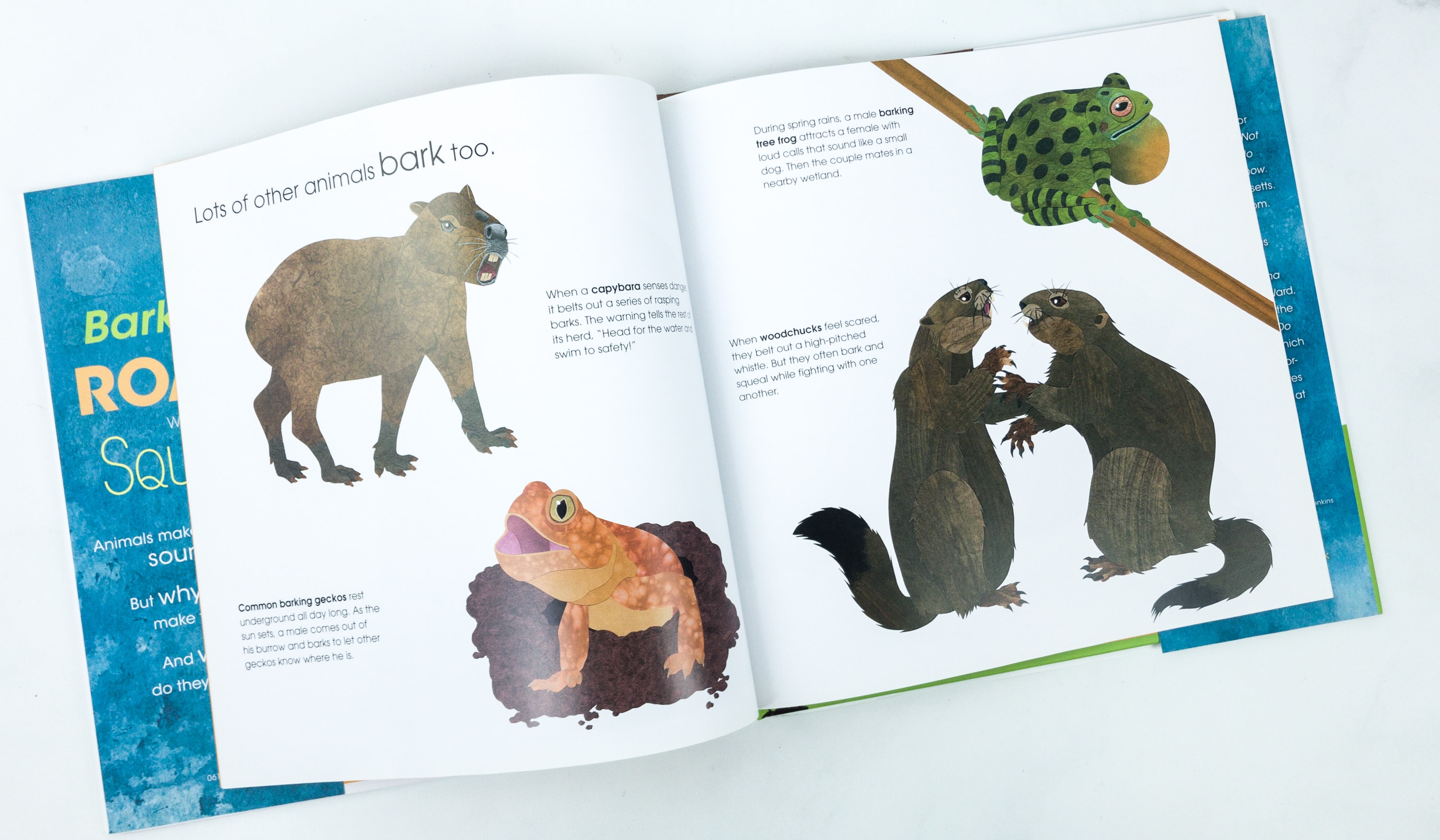 We all know that animals communicate using sound, either with their same kind or to humans, like how dogs and cats do.
The kids tried to imitate the sounds, and giggles are also heard in our house. They had fun learning about how other animals make a sound, and we all get fascinated that there are animals that can produce not just one but lots of other sounds as well!
Lillypost is definitely the perfect subscription to get great picture books and fun stories! The kids loved all the selections this month, especially the one that features animal sounds. For me, it's the most enjoyable too as I heard not just imitated sounds but lots of laughter too! The one with the van is also nice, as my youngest tried to count with it. The second book had the kids determined to know how the story goes and it really got their interest! Overall, as a parent, I am very much pleased with the books for my kids, and I know they are satisfied too!
Do you plan on subscribing to Lillypost?