The Korean Snack Box is a monthly subscription box dedicated to premium Korean snacks. The subscription starts at $14.95 each month (Medium and Large boxes available), with free worldwide shipping. Each box comes in a beautiful Bokjumeoni (traditional Korean silk bag) with 5-10 or 10-15 items and tasters. You can now find the previous month box and earlier month's boxes in the Korean Snack box shop.
This is a review of the large $24.95 per month Korean Snack Box.
DEAL: Get $2 off your first subscription box with coupon code HELLOKOREA.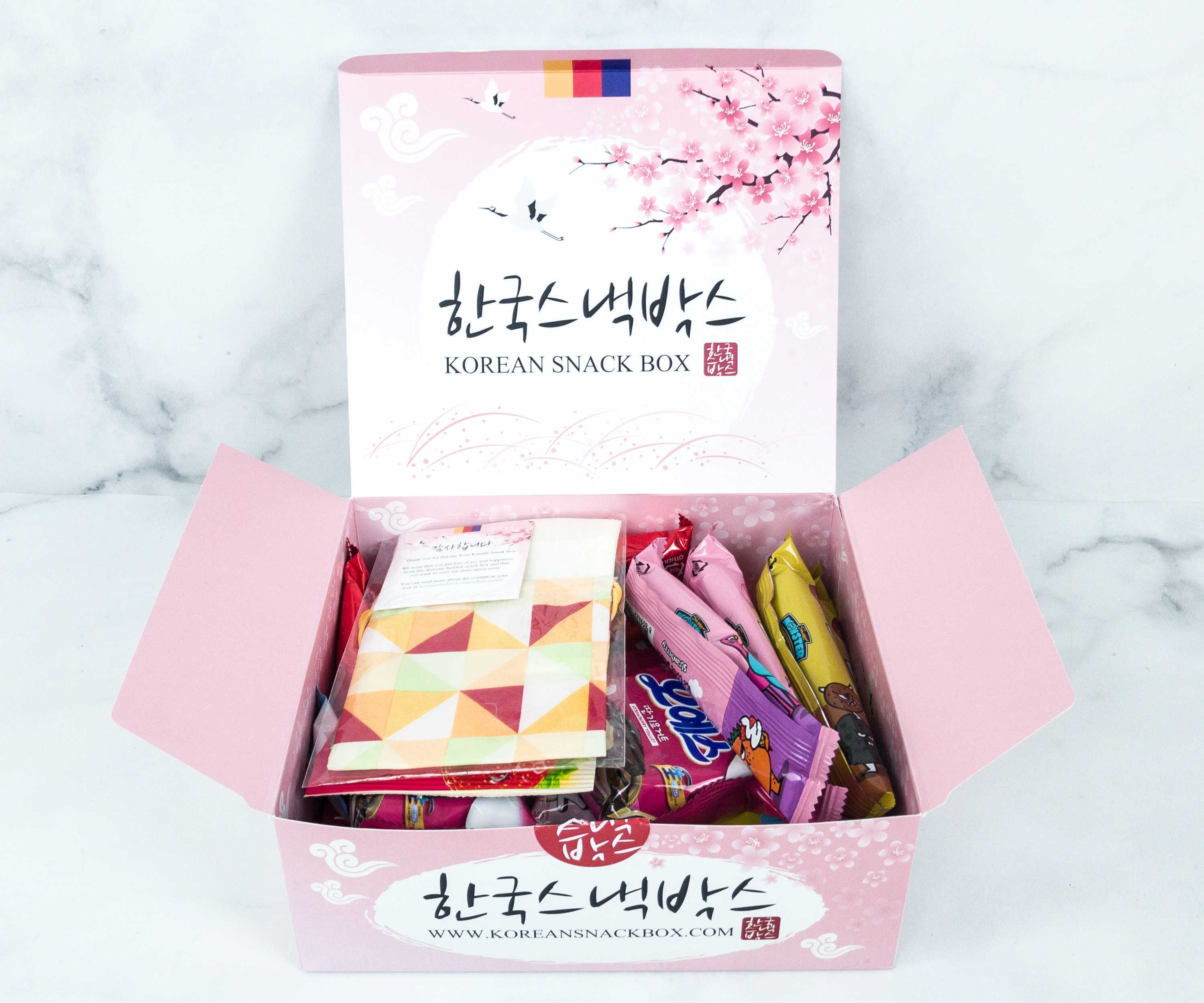 The box has improved. Instead of the usual plain box, this month it's in pink and cherry blossoms-inspired.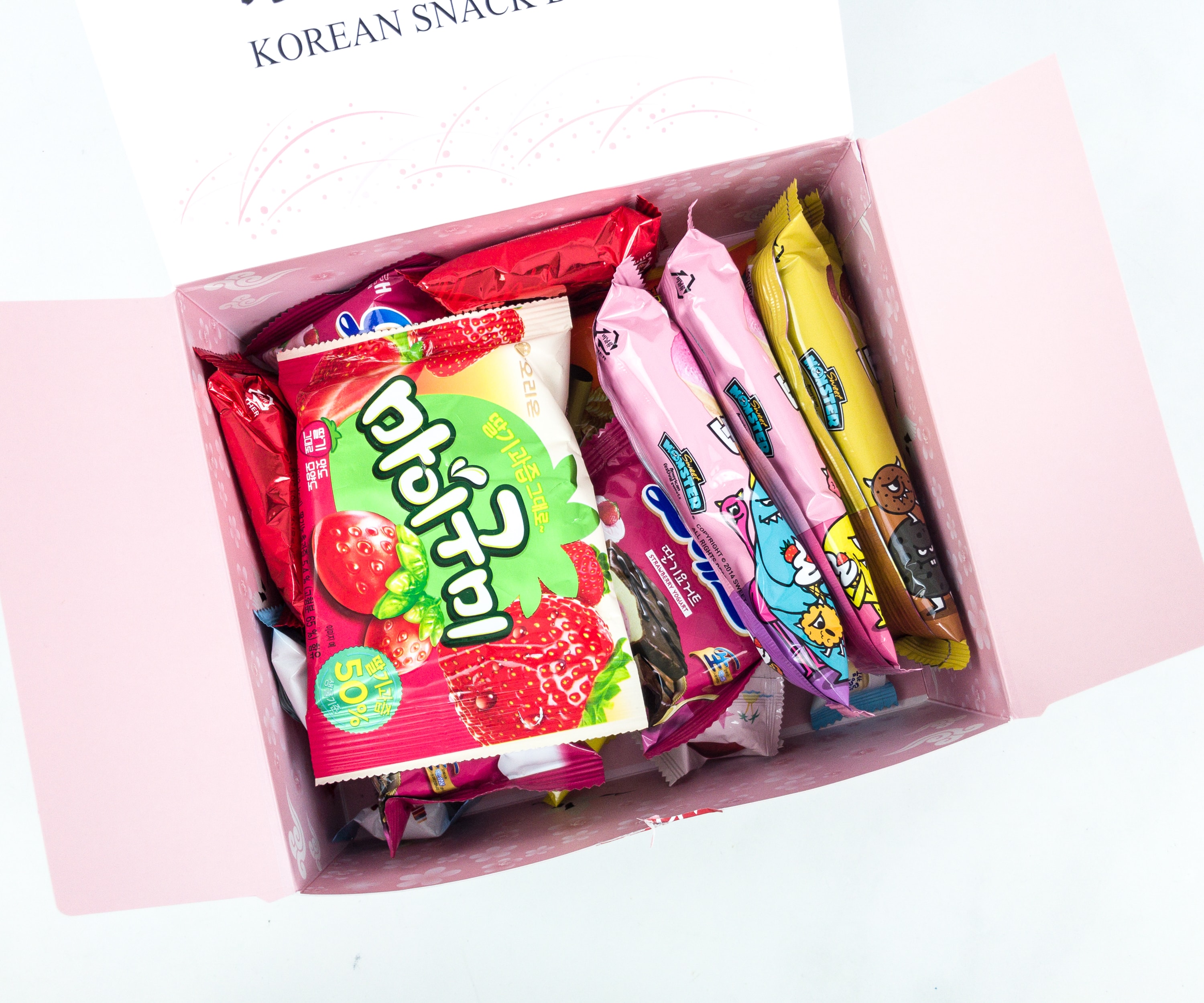 The theme for this month is  BEACH AND POOL BOX! and the box is full to brim.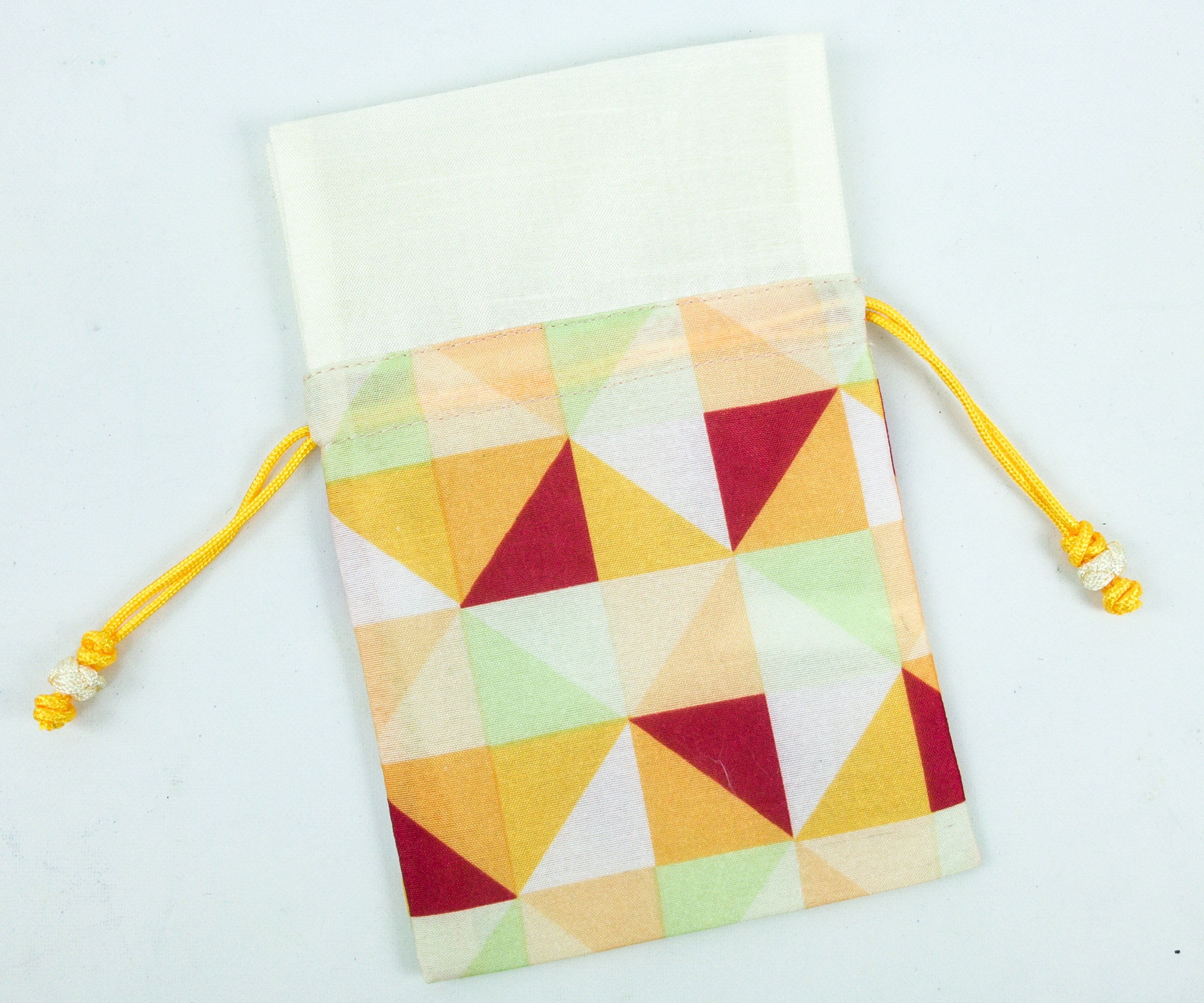 This month's box includes a Bokjumeoni. It is reusable as a purse, pouch, or even as a makeup bag!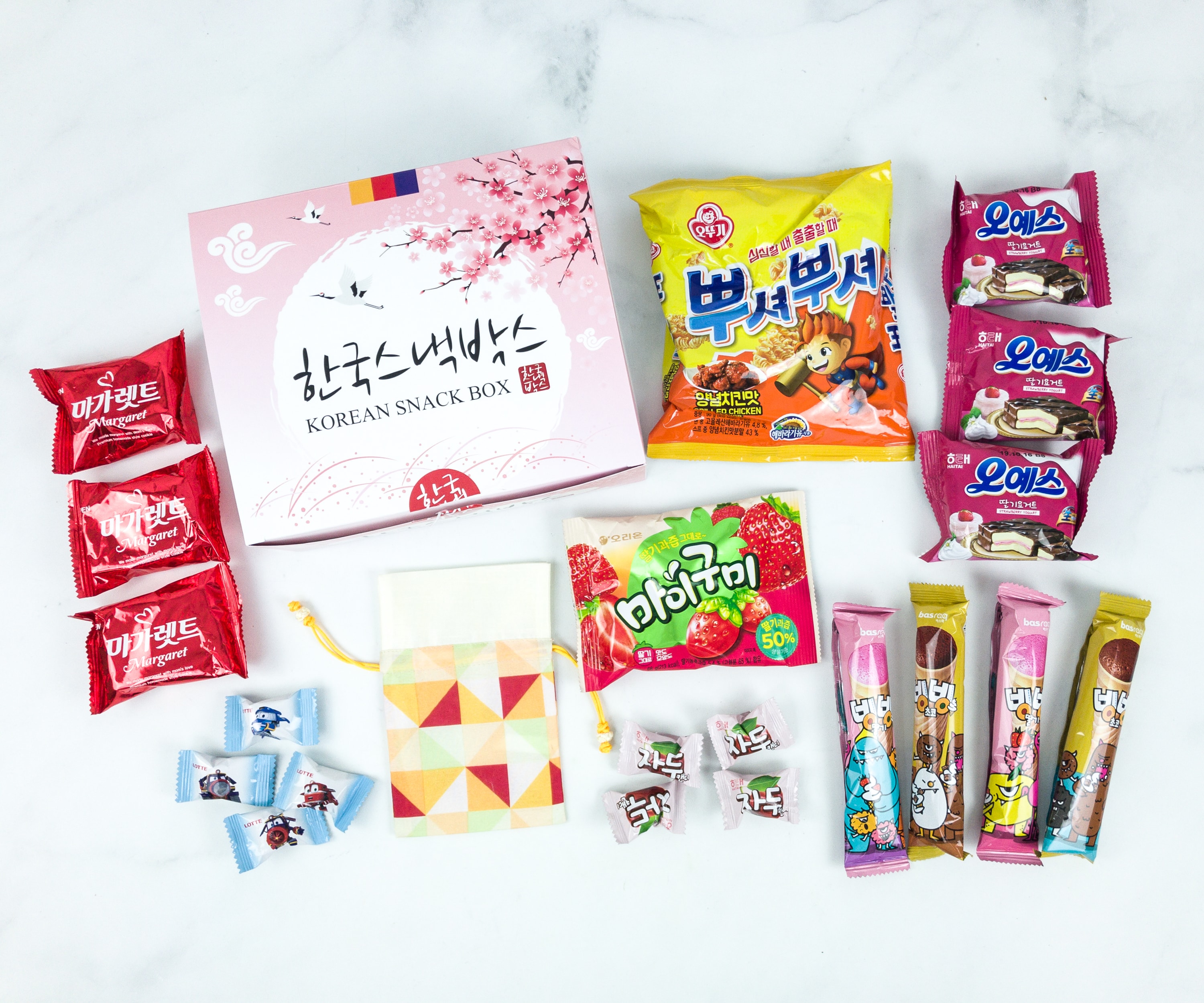 Everything in my box!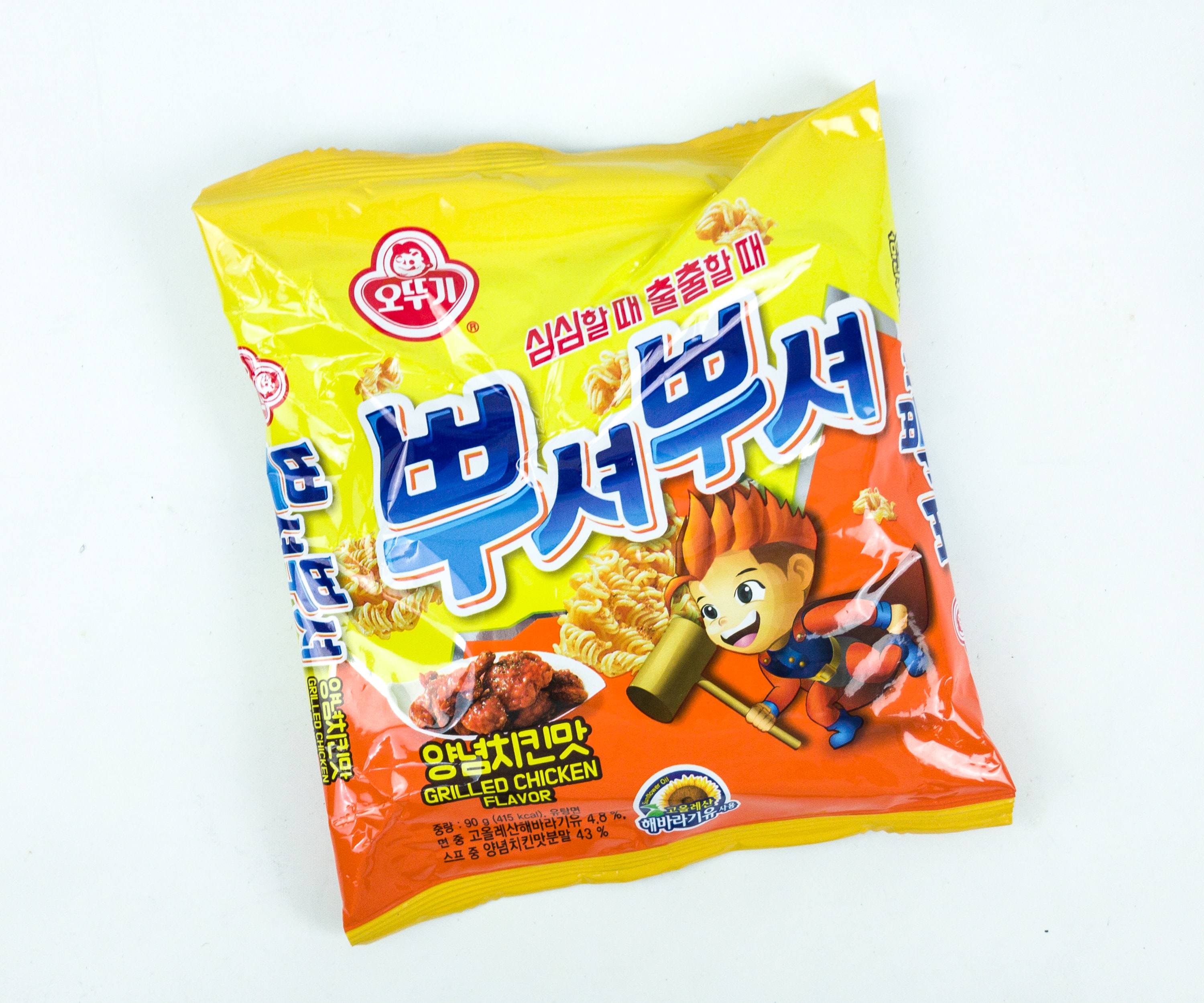 Break break / 뿌셔뿌셔. Break break is a ready-to-eat noodle snack made from crunchy noodles blended with grilled chicken flavor. No need to cook, just break the noodles, put the flavorings, shake, and eat!
Plum Candy / 자두사탕. These hard plum candies are the best! They have a sweet and refreshing taste of real plum fruit, and each ball is packed with vitamin E too. The box included 5 pieces.
Malang Candy / 말랑딸기우유. Malang means soft in Korean! It's a fitting name for these candies because they are so soft that they almost look like marshmallows. I like the candy's milky flavor and fluffy, chewy texture. We got 4 of them but I wish we had more!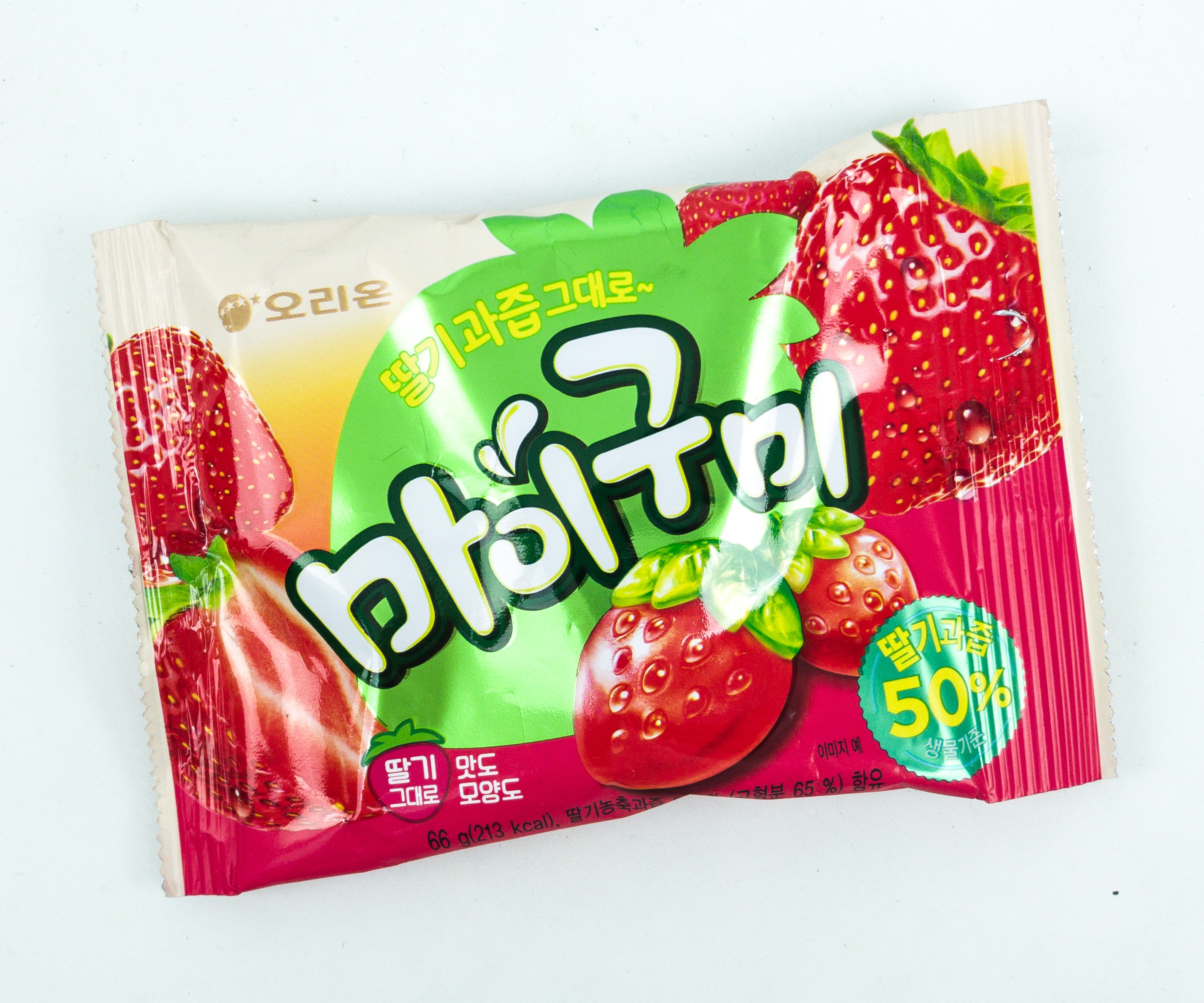 Maigumi / 마이구미. These candies are juicy and refreshing! The pack consists of strawberry-flavored, strawberry-shaped gummies. Each piece is soft and tasty, they're a sure hit with adults and kids alike!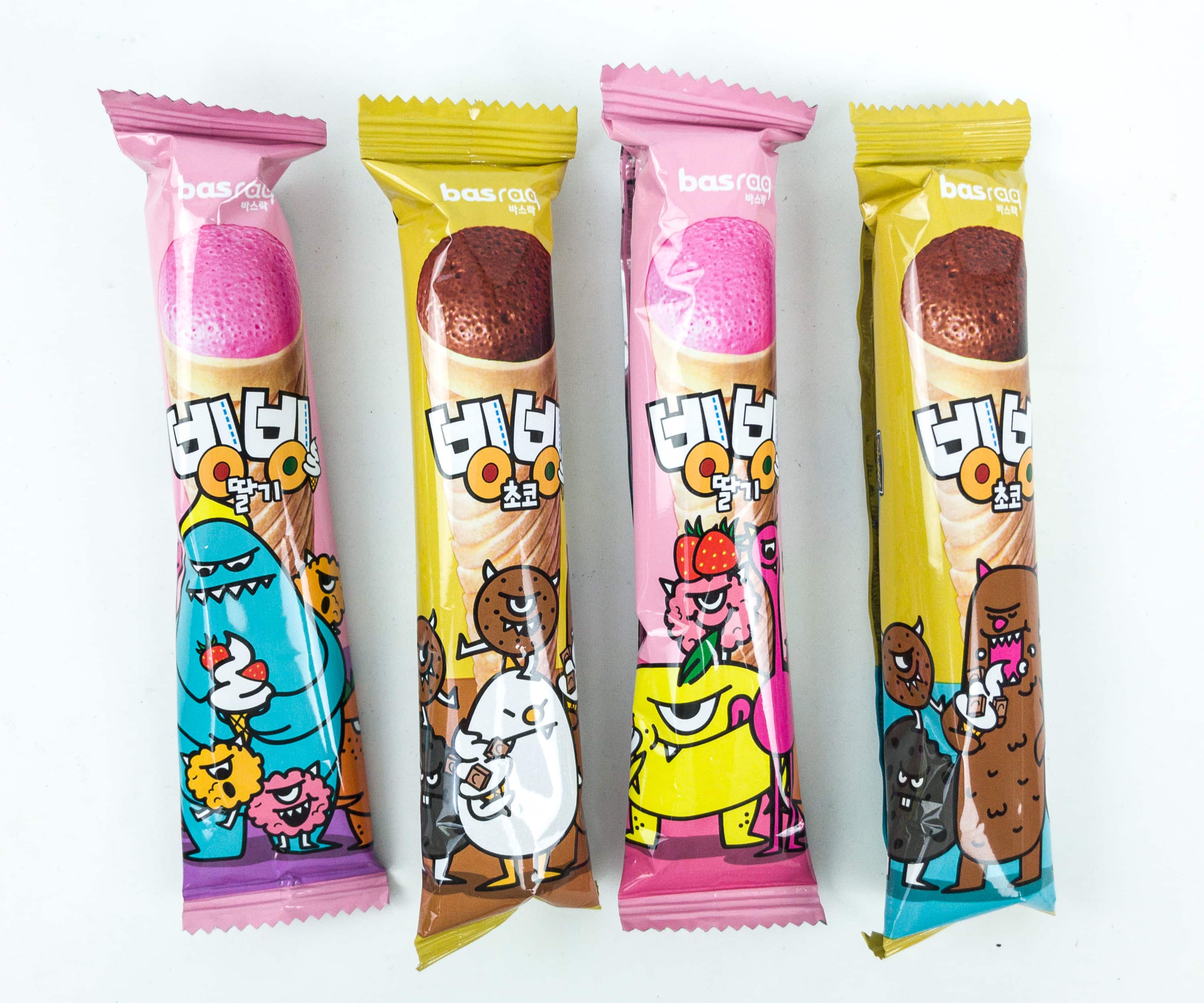 Bing bing / 빙빙. We got 4 pieces of these ice cream-inspired treats, 2 of them are strawberry flavored while the other 2 are chocolate flavored. These treats are so crunchy and tasty, plus the ice cream cone shape makes it fun to eat!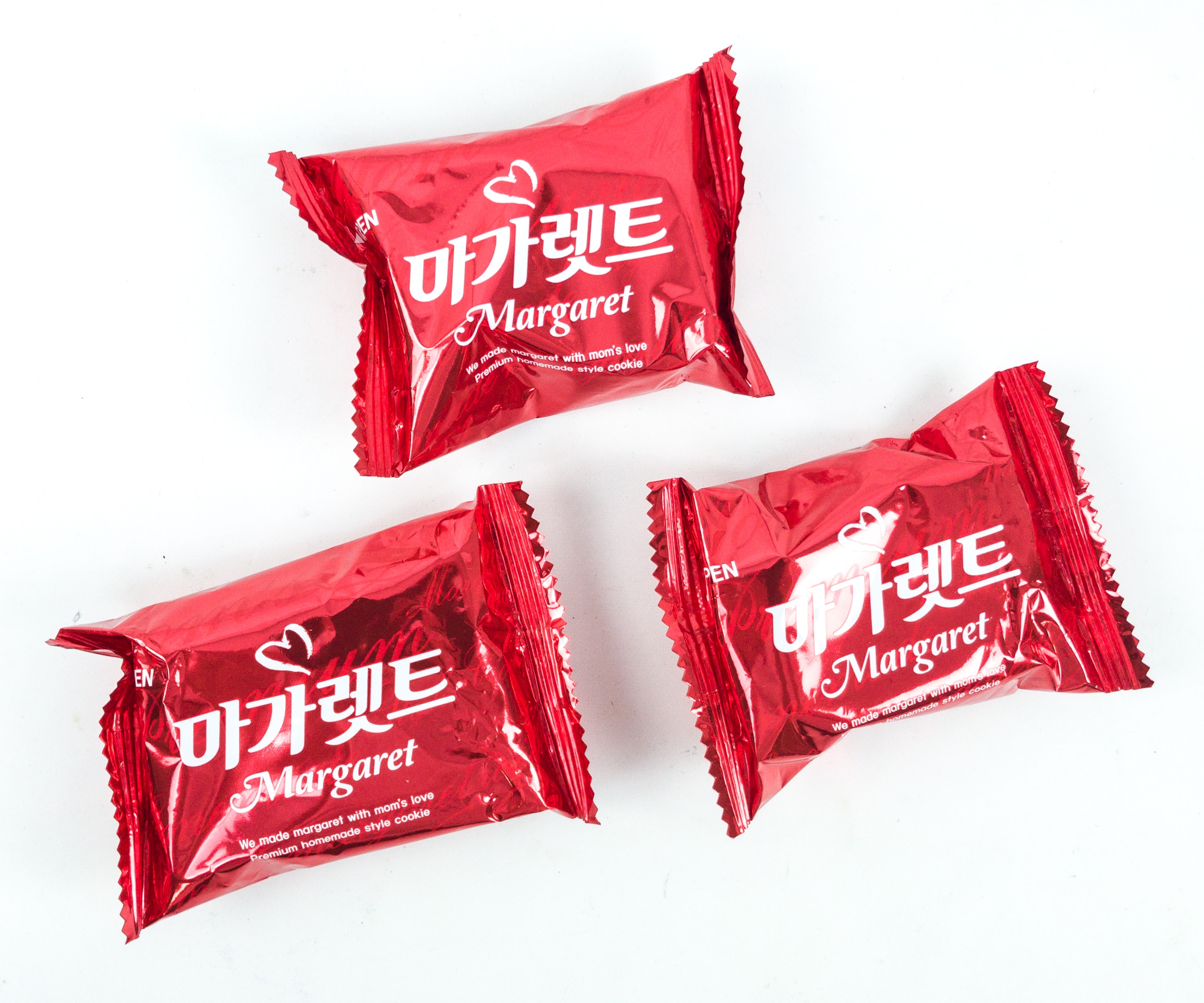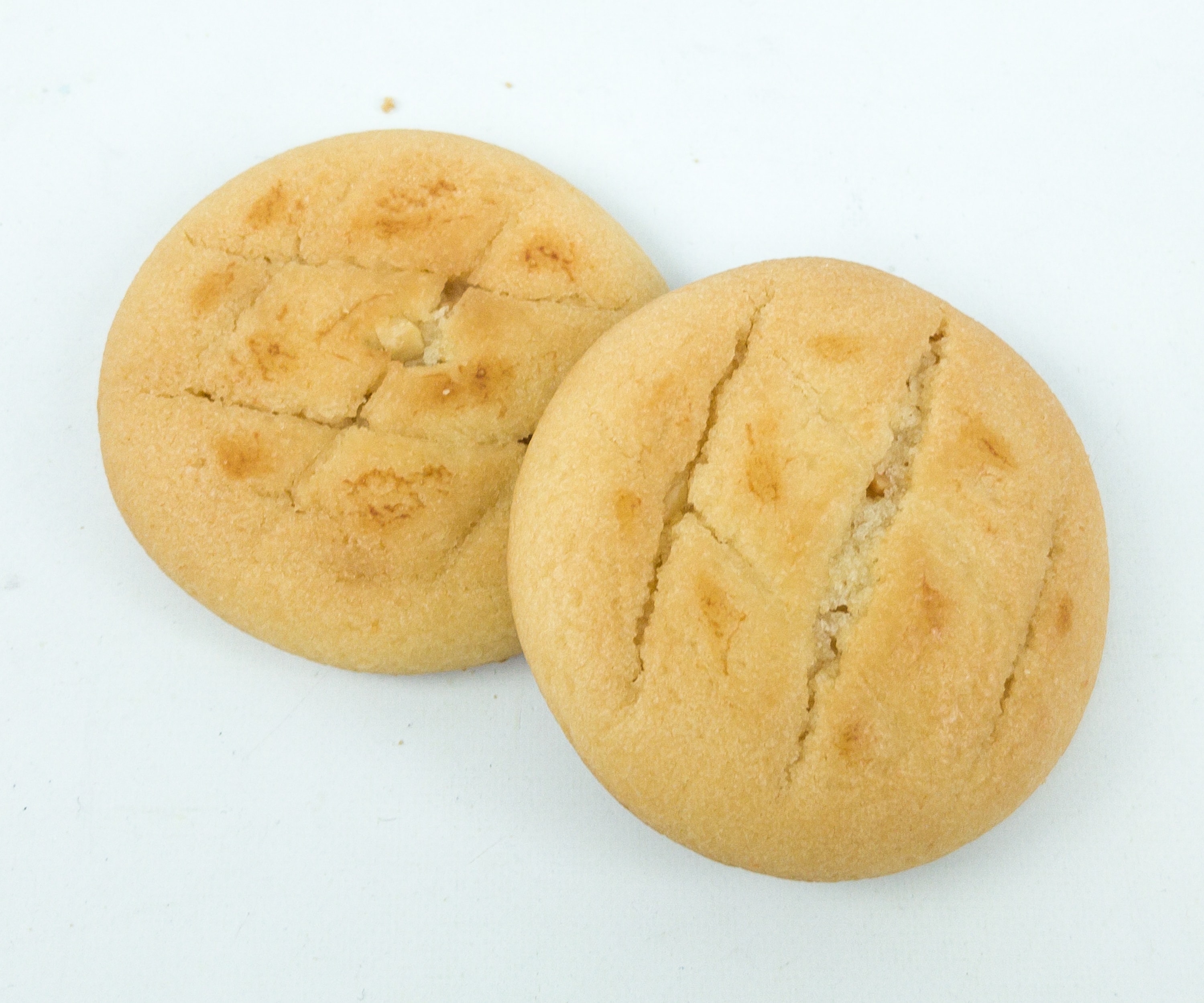 Margaret / 마가렛트. It's a handmade-style soft bread baked to perfection. Each pack contains a pair of golden brown cookies filled with peanut butter flavor. We got 3 packs of them, perfect as on-the-go snacks!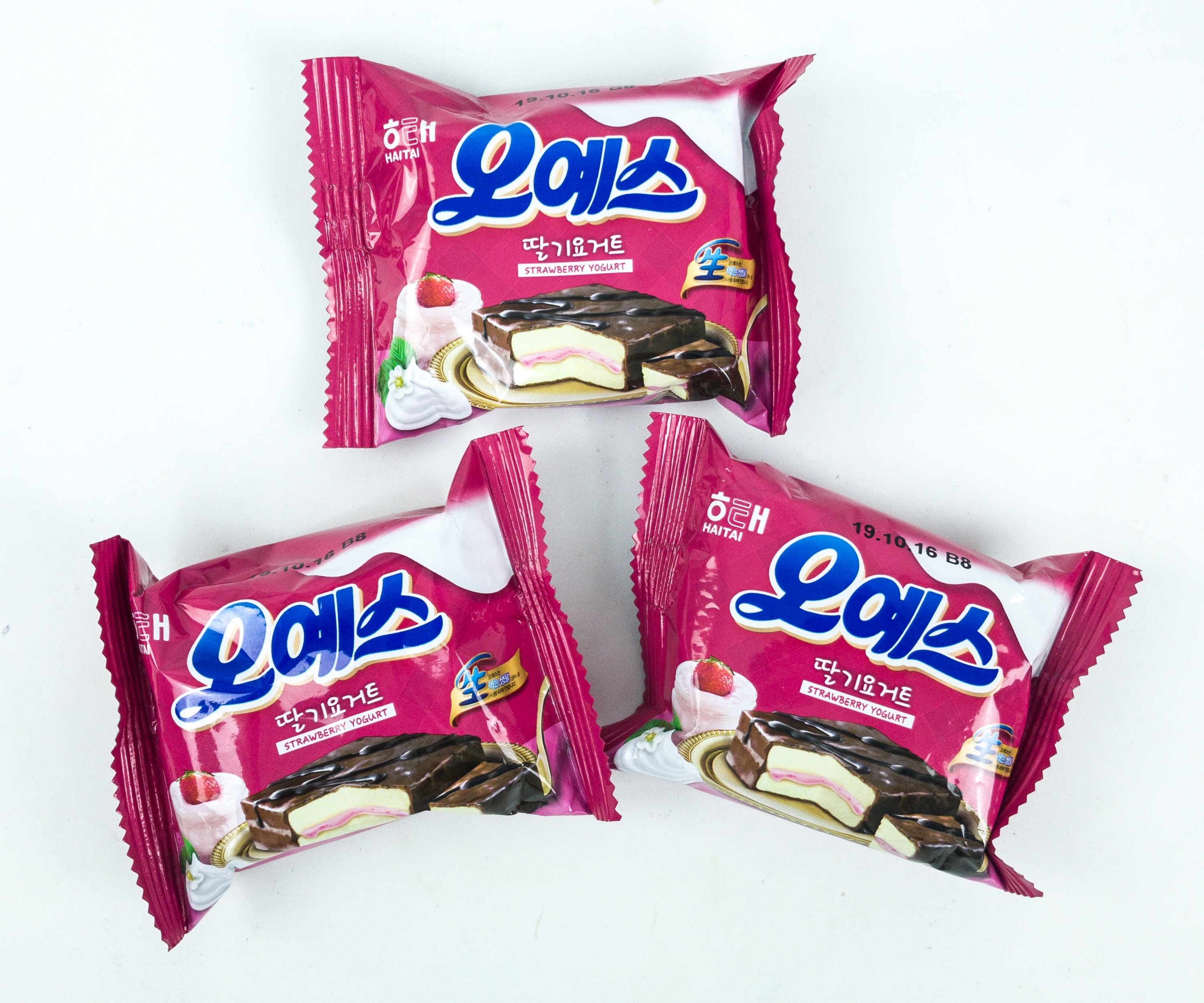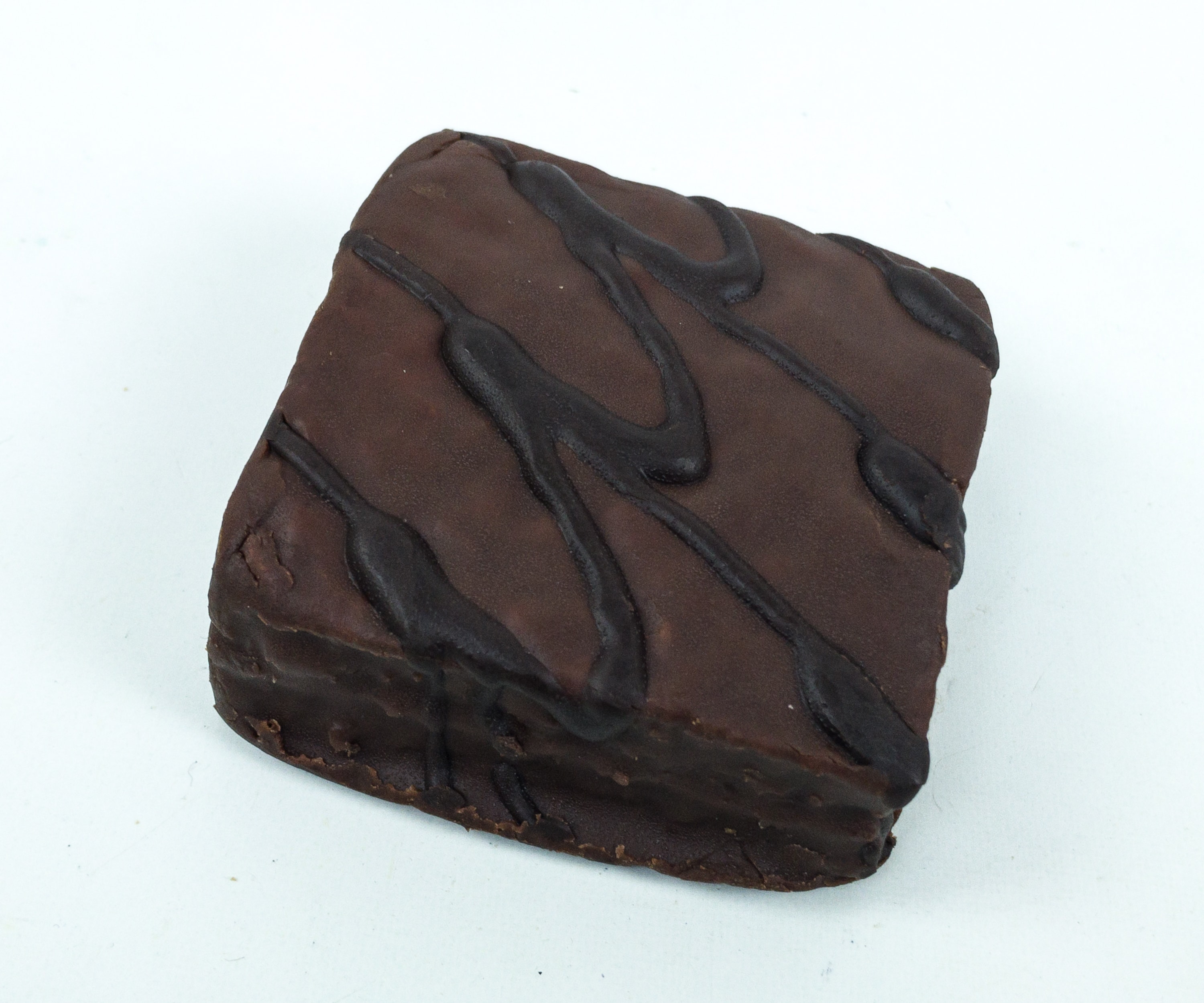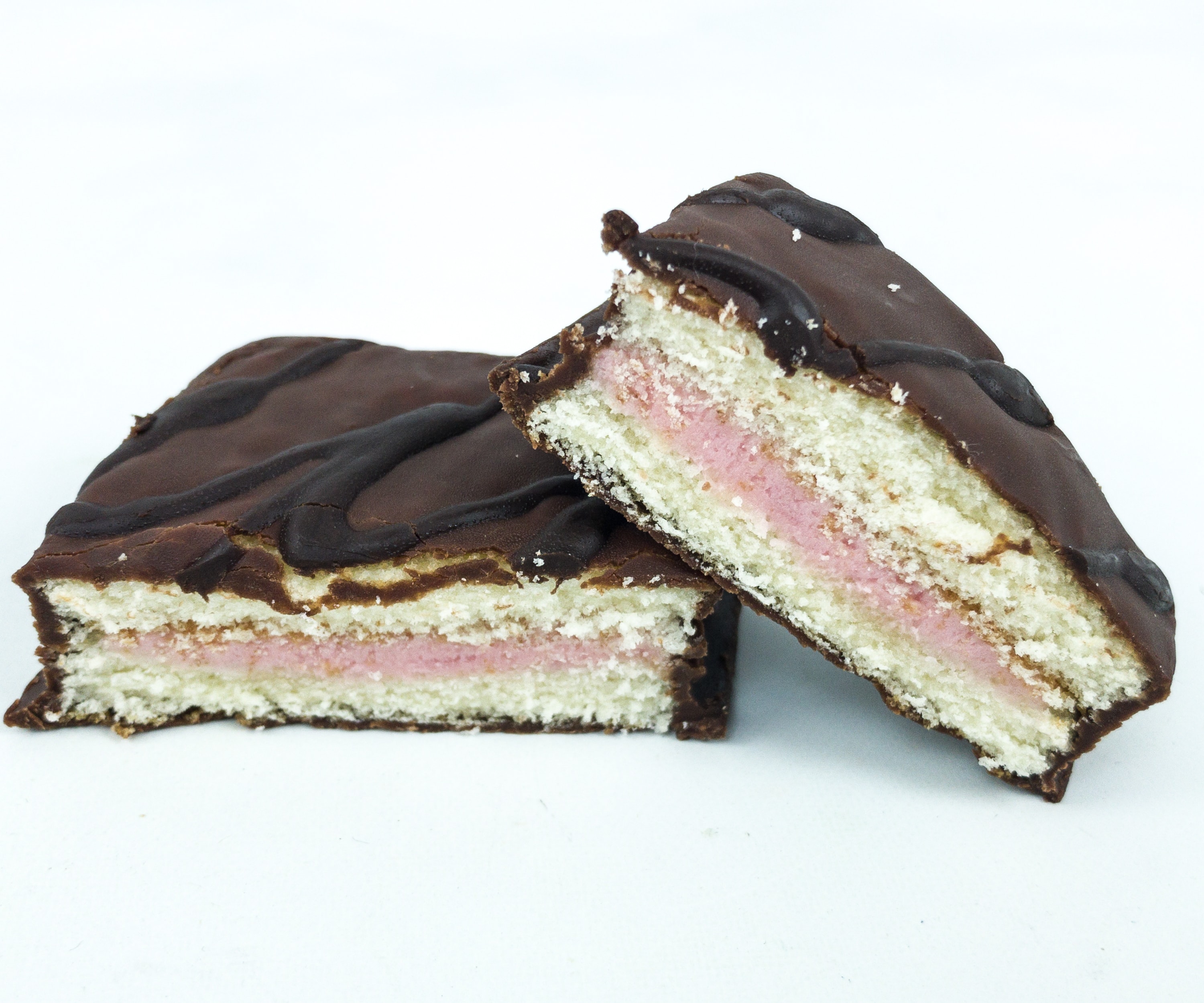 Oh Yes Strawberry Yogurt / 오예스 딸기요거트. These are chocolate coated cakes with creamy strawberry yogurt center. Each piece even has an extra chocolate drizzle on its already rich chocolate coating! Definitely yummy! We got 3 individually wrapped cakes and they were gone in no time.
This month's Korean Snack Box is filled with sweets and cookies, which are all tasty and filling. My favorite is the golden brown cookies, while my kids loved the ice cream-themed treats. We're happy because they included more than one piece/serving of the snacks, making the box ideal for sharing with family and loved ones! It's a wonderful subscription whether you're a Korean snack lover or you simply love discovering new and unique treats!
What do you think of Korean Snack Box?