Goodboy, a dog supplement subscription service, has an exclusive coupon for Hello Subscription readers!
Personalized daily supplement bites that help support healthy pups and happy pawrents. 🐶
Get 25% off your first subscription order! Use the coupon code HELLOSUB at checkout.
Goodboy subscription starts at $35 every two weeks. They offer 5 supplements – Multivitamin & Probiotic Blend Formula, Calming Formula, Bladder & Kidney Formula, Hip & Joint Formula, and Skin and Coat Formula. You can bundle up and save 10%! Check out our Goodboy reviews here!
About Goodboy: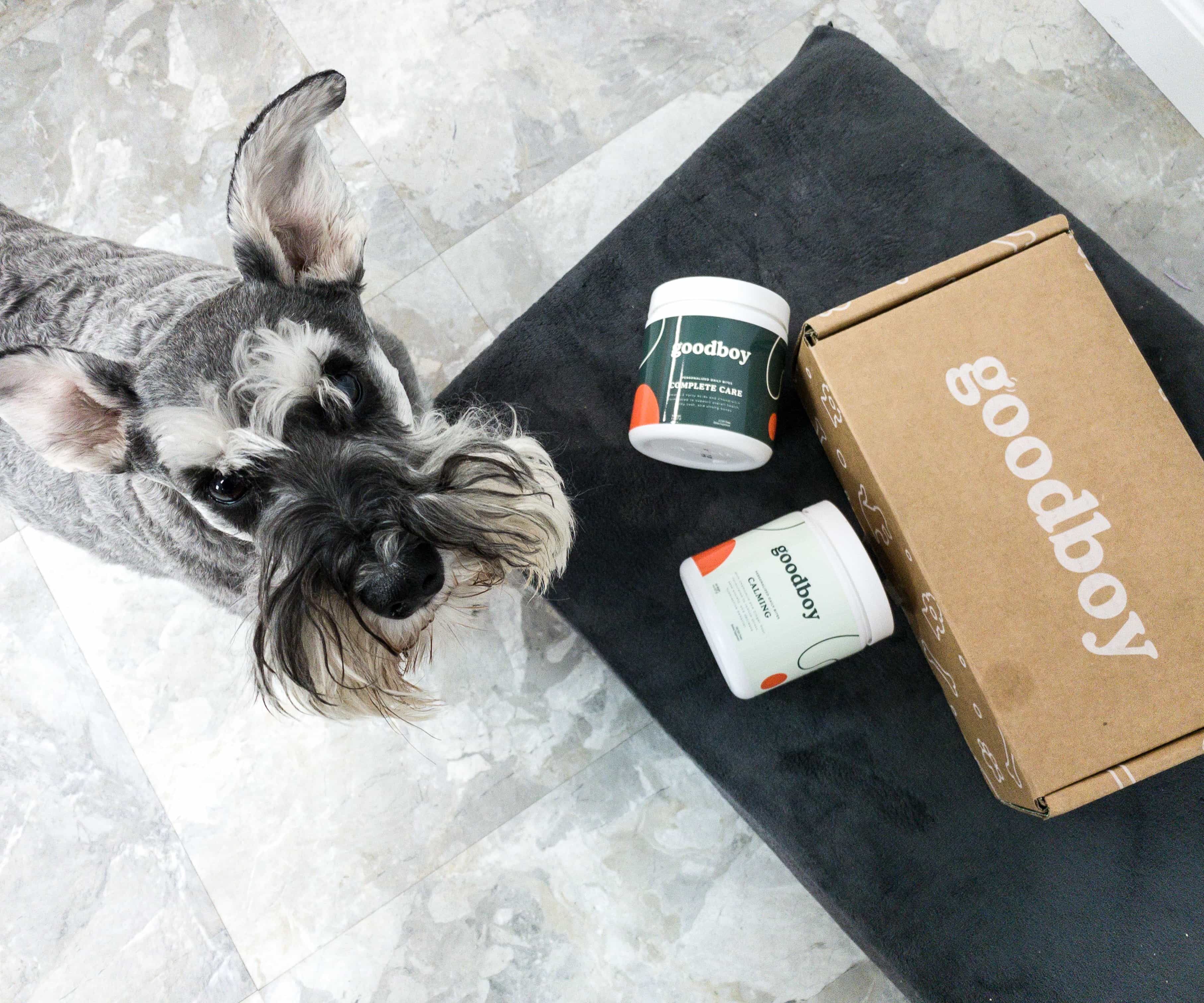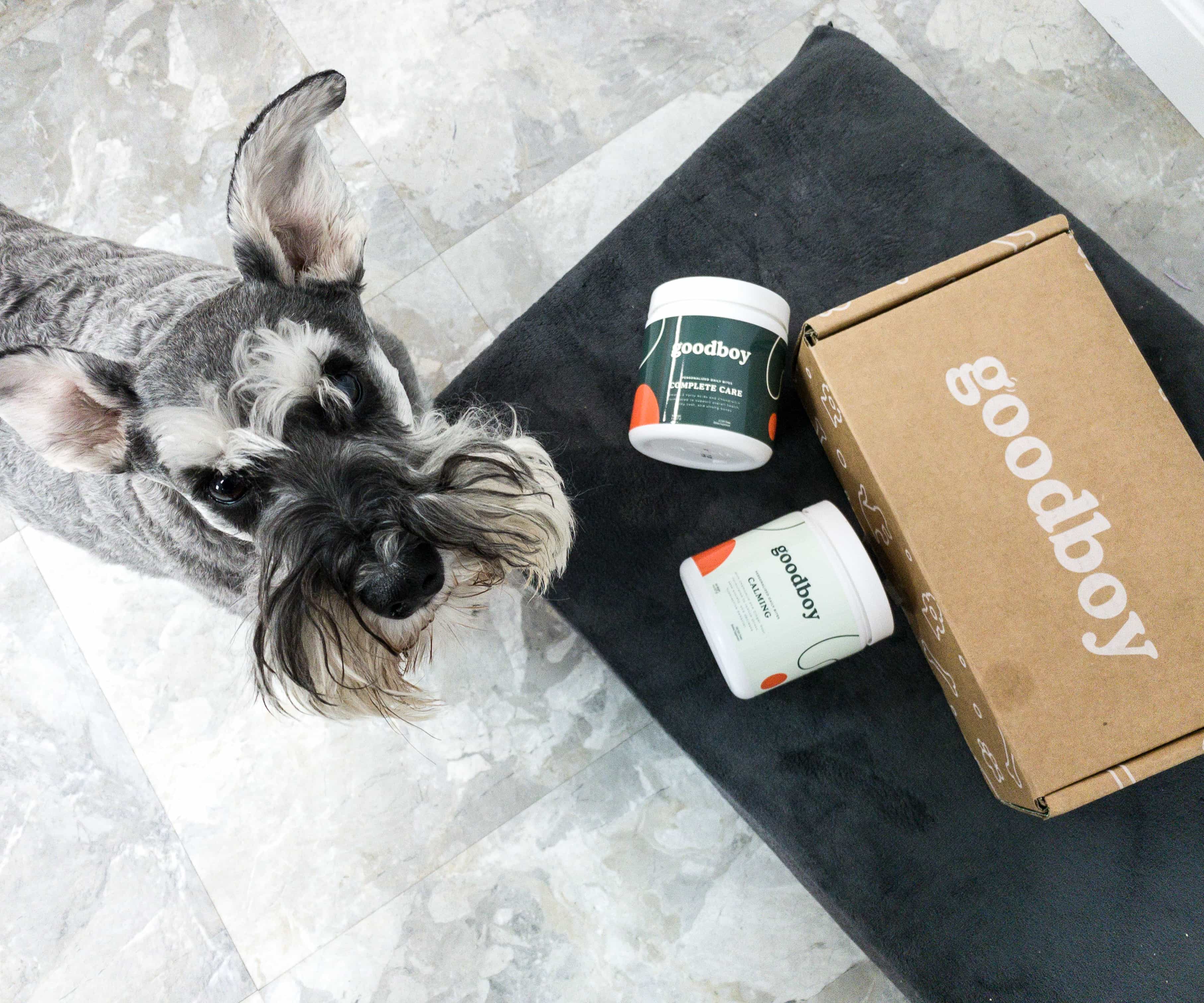 At Goodboy, we have created a way for pet owners to find the best premium supplements (manufactured in the USA at a cGMP certified facility, no unnecessary additives or fillers, high quality ingredients) for their dog with minimal effort.

What makes Goodboy different is the complete personalization of each dog's subscription. Our technology offers users a way to quickly identify health issues and goals through a quiz, allowing us to recommend a supplement that will support each dog's individual needs. All of our supplements are shipped flexibly, based on your pup's daily dosage needs. We are currently the first and only company in the pet wellness space offering supplements in this unique way.
How it works:
Tell us about your dog From age to breed and everywhere in between, we want to know more about your best buddy!
View your pup's recommendations Personalized supplements that target your dog's specific needs, all based on their unique profile.
Get personalized supplements delivered All the things they need and none of the things they don't. Conveniently delivered for daily use, like clockwork.
Here are the supplements available:
Multivitamin & Probiotic Blend Formula – $35.00 Does your dog constantly itch, scratch, and chew or lick their paws? By focusing on your pup's gut health, you can eliminate the uncomfortable side effects of head shaking, overproduction of yeast, ear buildup, and seasonal allergies. Our Probiotic Formula will bring them the relief they need while also providing optimal support for their gut.
Calming Formula – $35.00 This formula is specifically designed to calm and ease your pup in stressful situations. From thunderstorms to separation anxiety, this supplement can take the edge off even the most frazzled canine companion.
Bladder & Kidney Formula – $35.00 This formula is the perfect supplement for the doggos who need extra bladder, kidney, and urinary tract support. Our bladder and kidney product is the perfect supporting castmate for your superstar pup!
Hip & Joint Formula – $35.00 This formula is designed for our movers and shakers as well as our aging puppers who want to continue moving and shaking. If joint, bone, and ligament health is a major priority for your dog, now and in the future, this supplement is the one for them.
Skin and Coat Formula – $35.00 This formula focuses on promoting healthy skin and shiny coats. Reduce itching associated with dry skin and allergies by incorporating this supplement into your dog's daily routine. As an added bonus, this unique formula also provides a level of joint support to seriously pump up your pup's overall wellness.
Are you getting Goodboy?